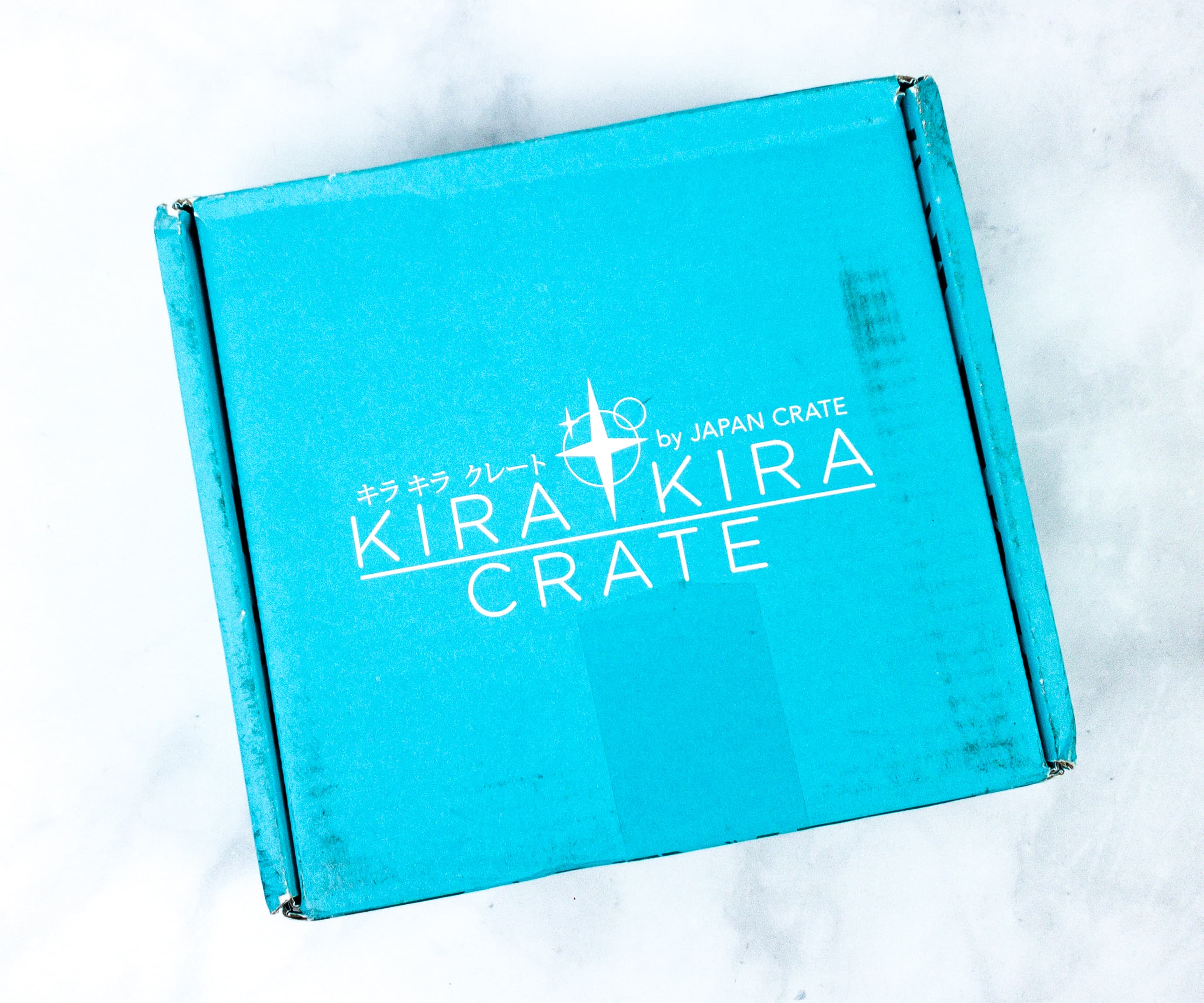 Kira Kira Crate is a monthly Asian beauty box with Japanese and Korean beauty, skincare, and makeup items. Each box contains 5-6 products, plus a booklet that describes each item and shares the best ways to use them. Prices start at $29 and shipping is free worldwide.
DEAL: Save $3 on your first box! Use coupon code HELLO.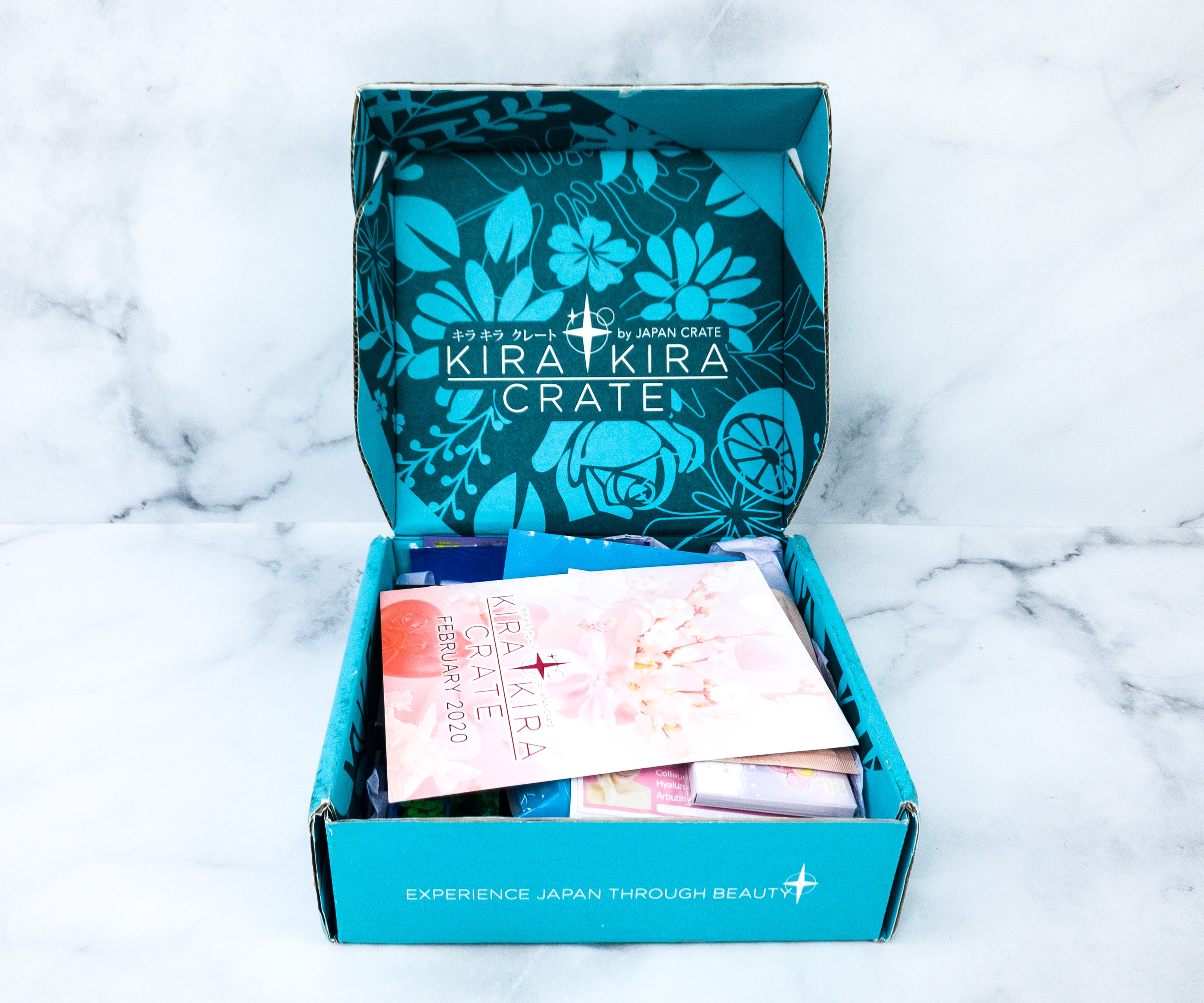 The items come in a blue-green box. On one side, it says "Experience Japan through beauty."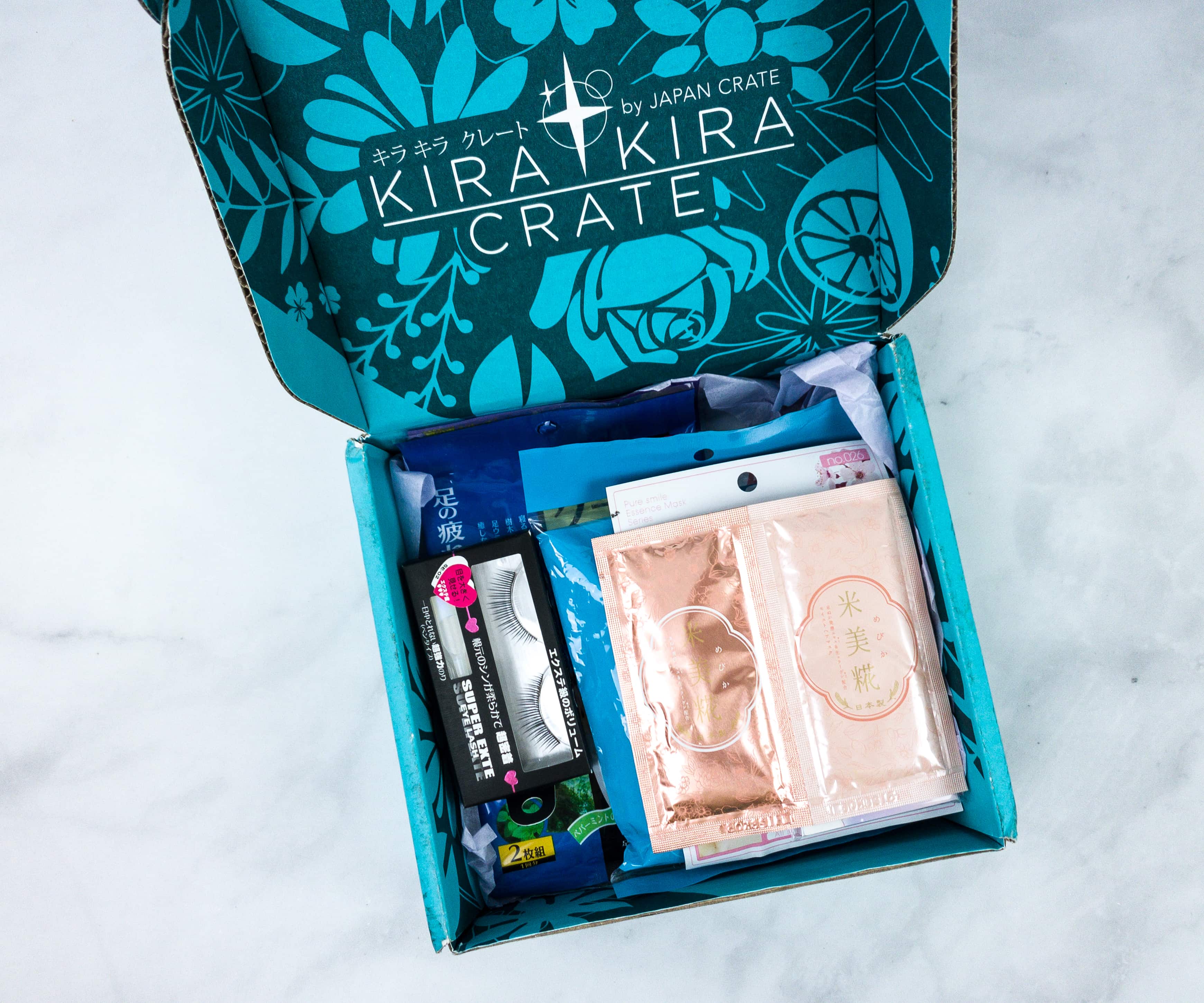 Lots of interesting items, as always!
The box includes a booklet.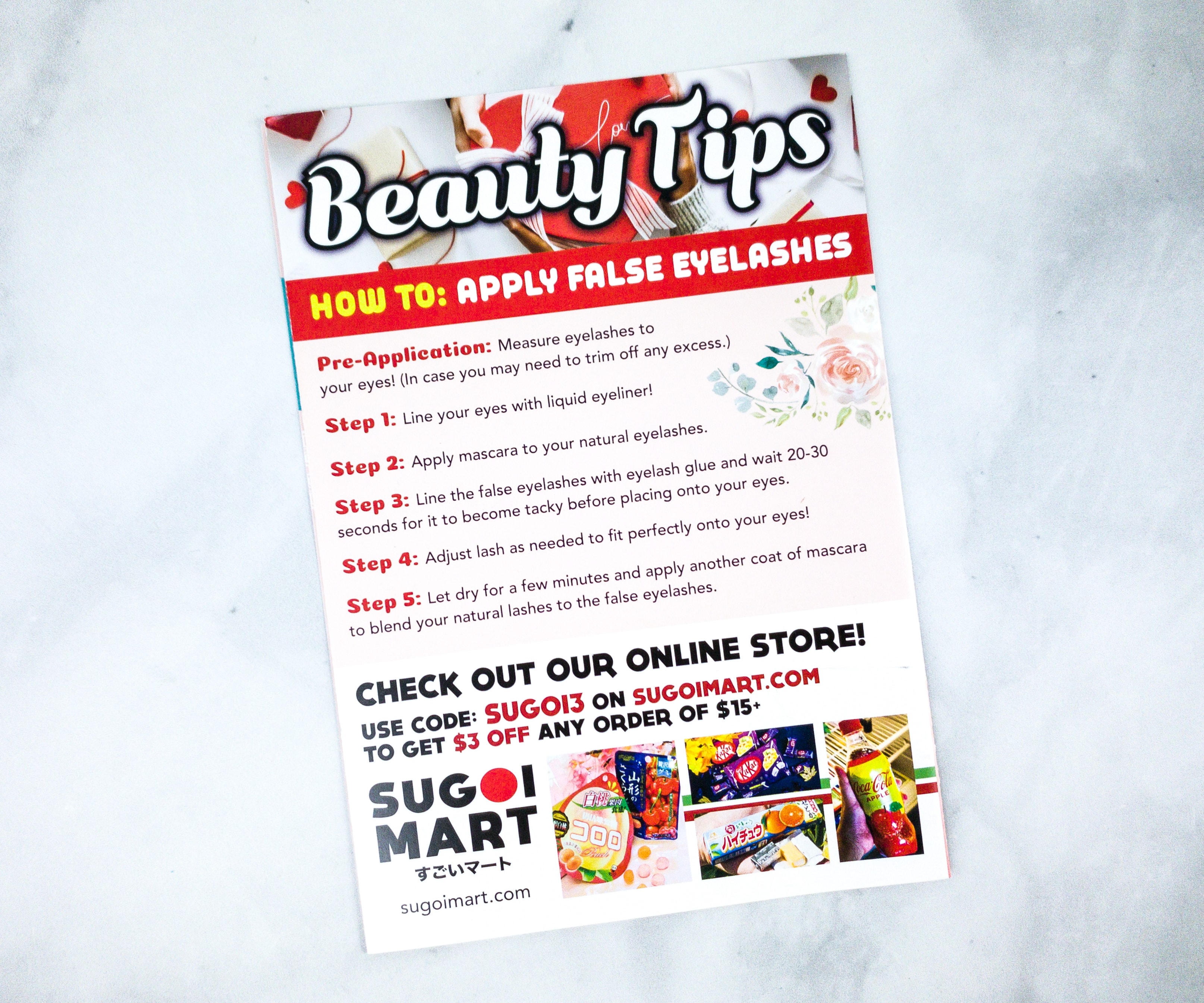 At the back, it lists some useful beauty tips!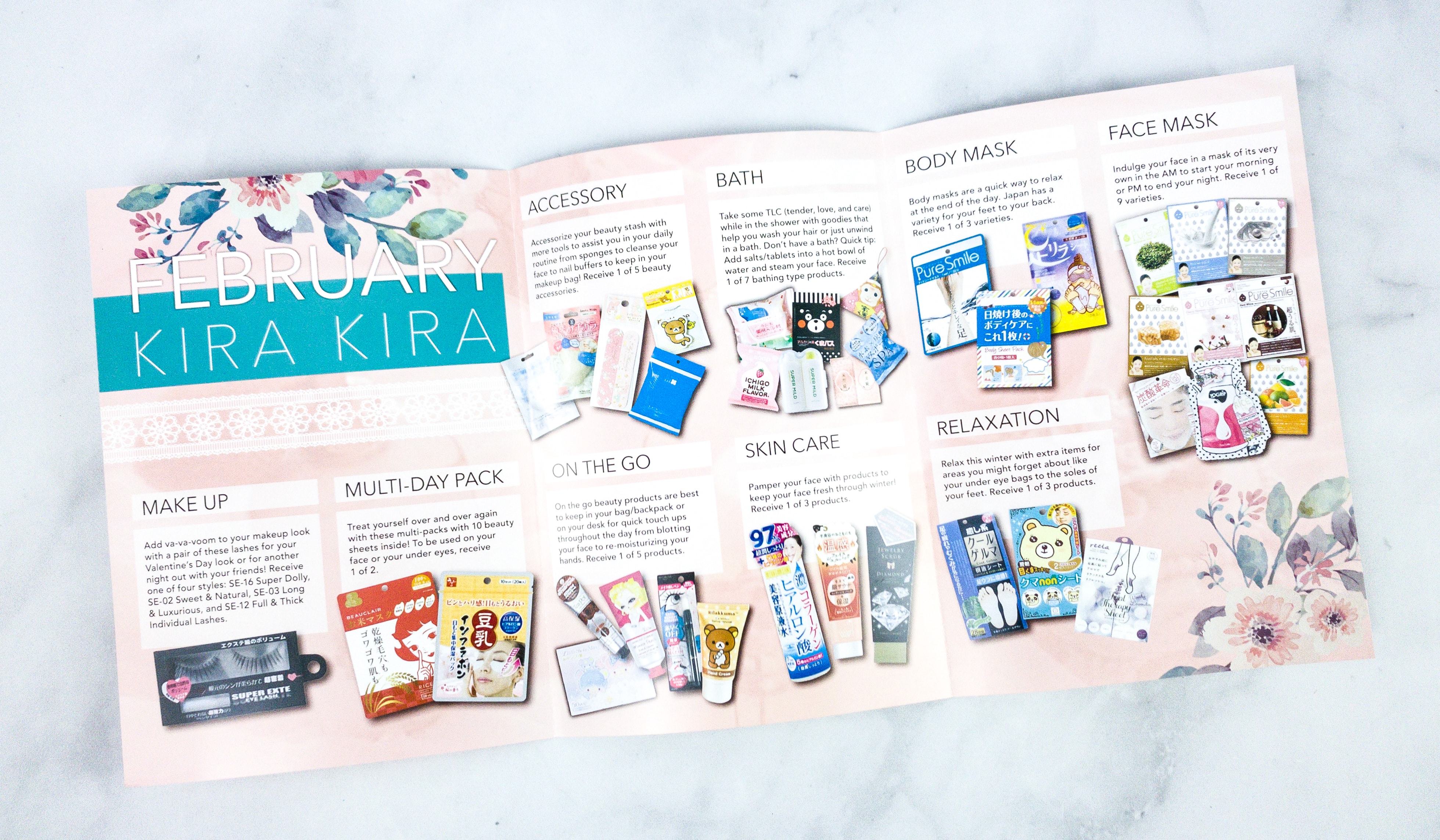 There's a list of the products included in the box, along with individual photos and descriptions.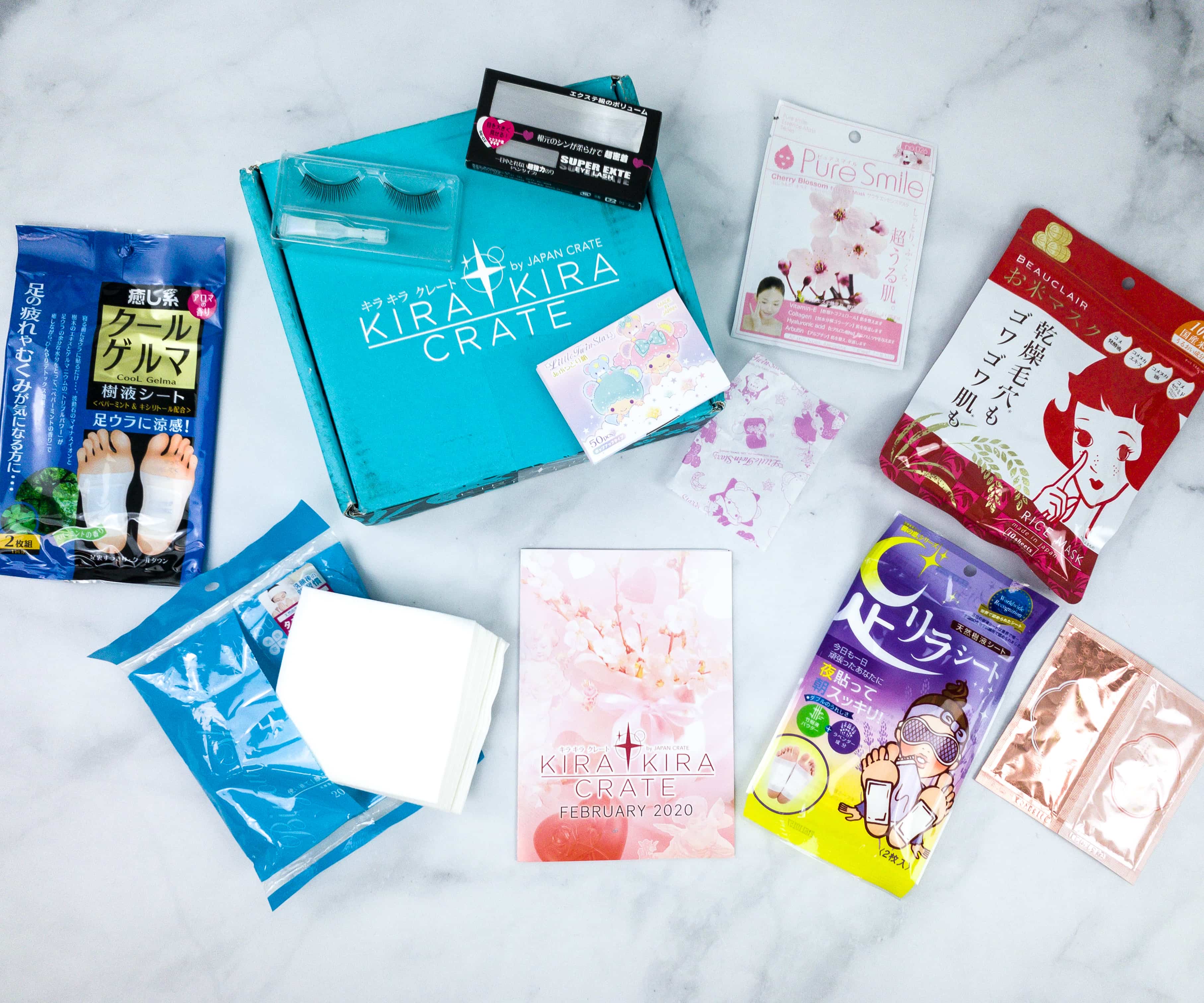 Everything in my box!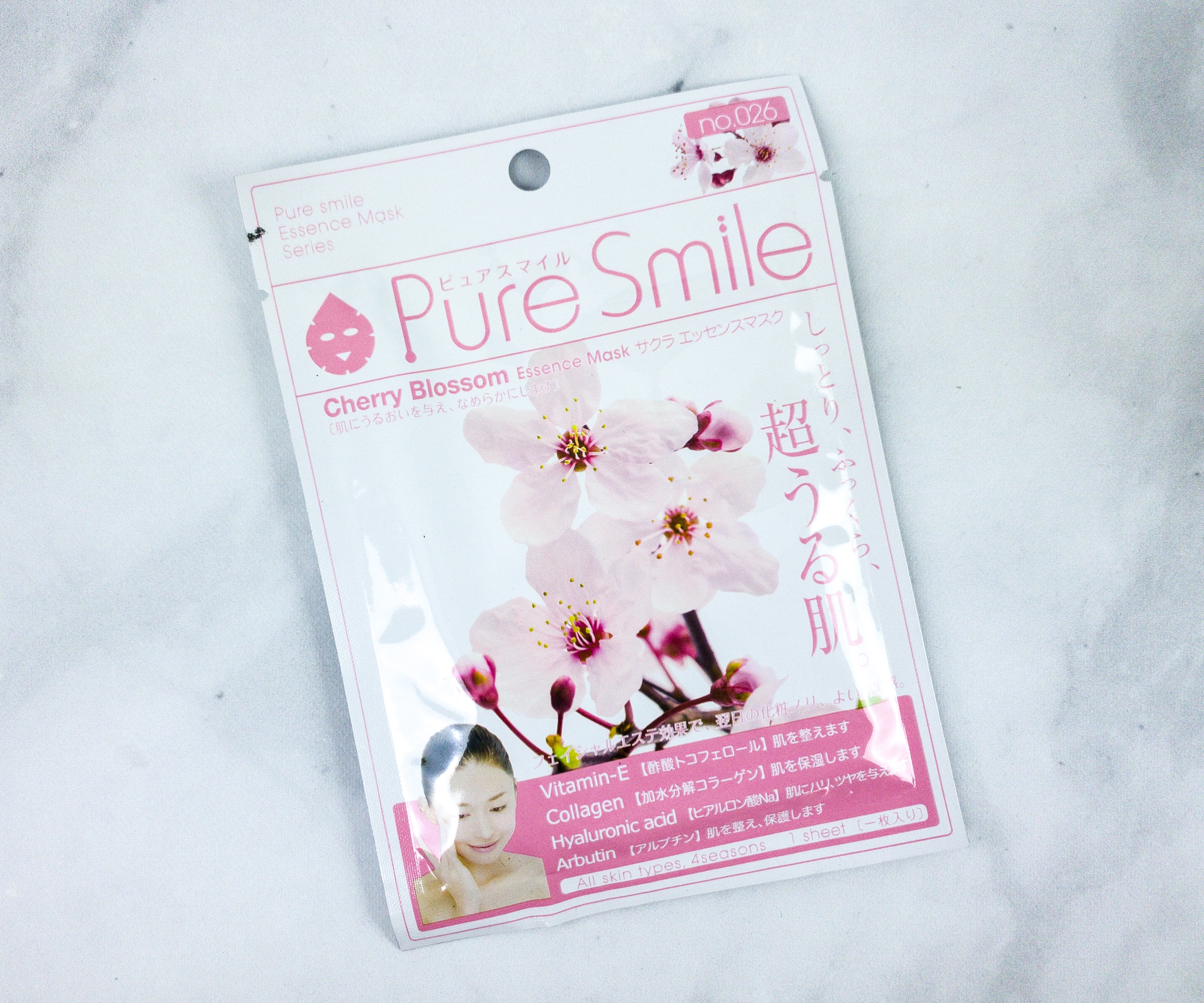 Pure Smile Cherry Blossom Essence Mask ($3.25) Enriched with vitamin E, this essence mask promises anti-aging benefits. The Sakura Cherry Extract nourishes the skin, giving you a softer more radiant looking skin! Since it's a mask, it's very simple and easy to use. Just put it on and leave it for 15-20 minutes and you'll instantly feel that your skin is moisturized and energized!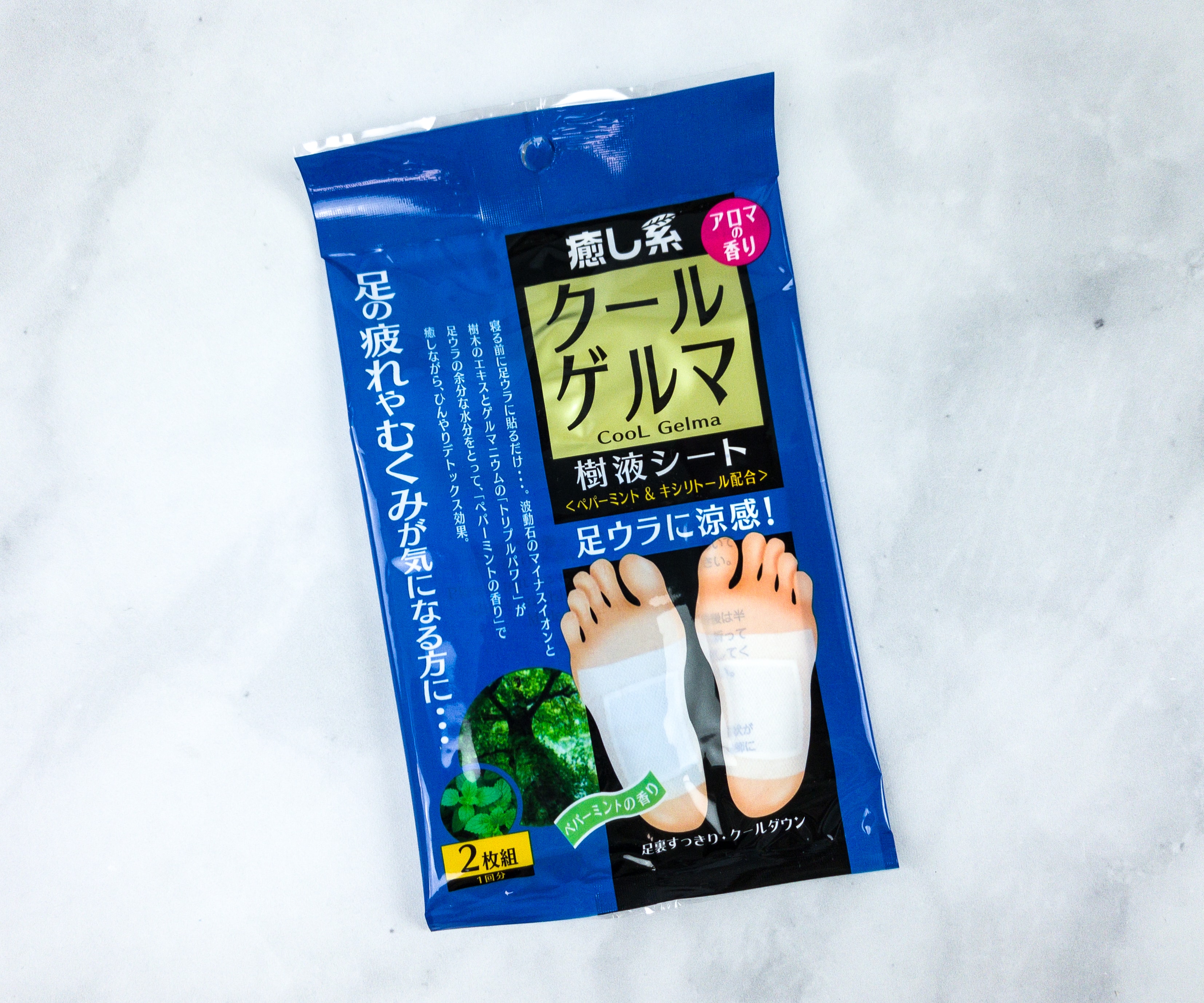 Foot Mask. This foot mask if perfect after a long and tiring day. It soothes the muscles and alleviates pain. It also helps accelerate blood circulation by absorbing and draining wastes and body fluid away from the body through the pads. The white powder on the pad turns into a deep color and a soft solid texture after use. It's very comforting and relaxing to use!
Facial Wipes. Great for use when cleansing your face, these wipes are very soft. They're non-abrasive so they won't irritate your skin!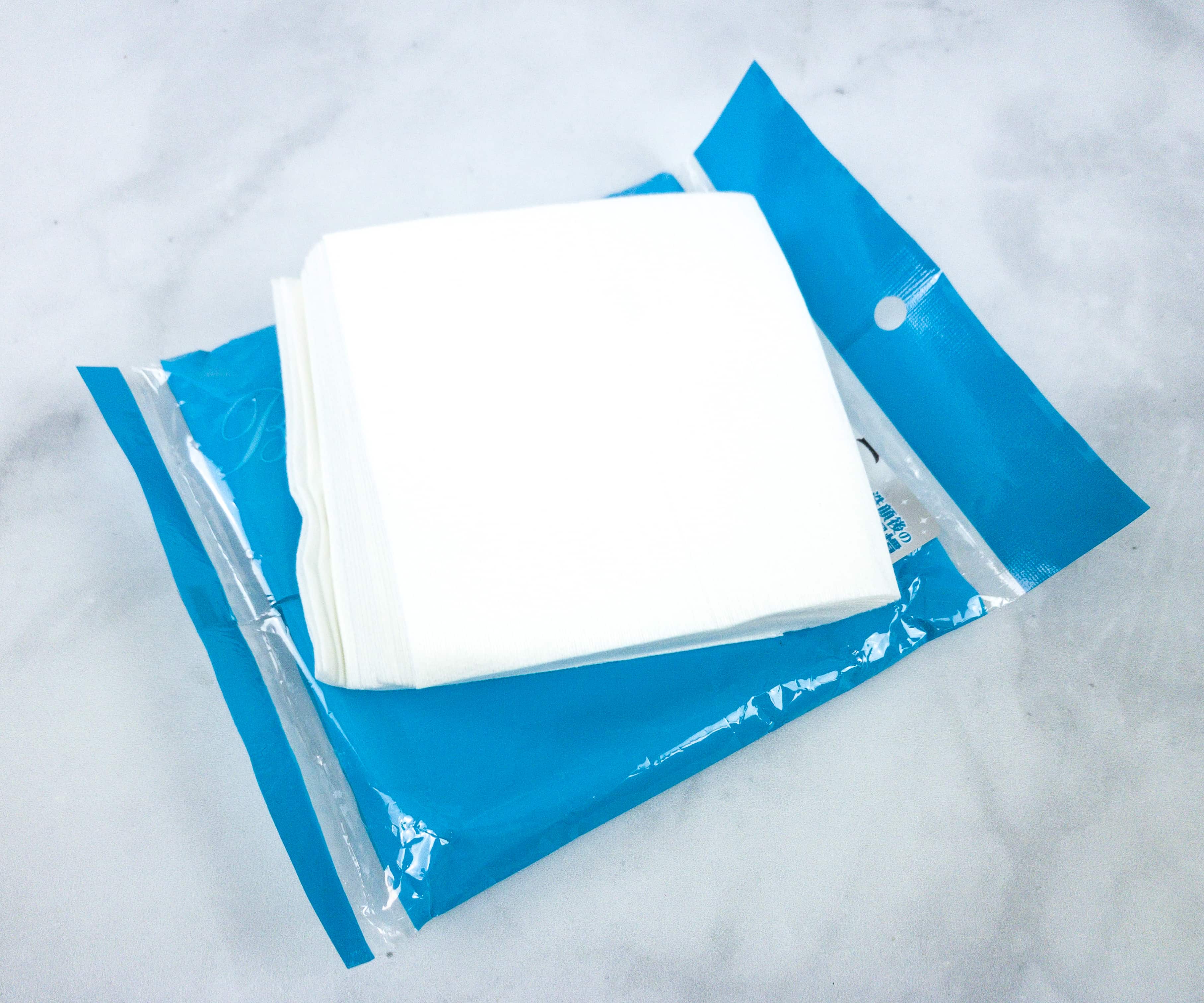 You can also use it to apply your skin care products. There's a lot of use for this product and it's very convenient to bring since it came in a small compact plastic pouch!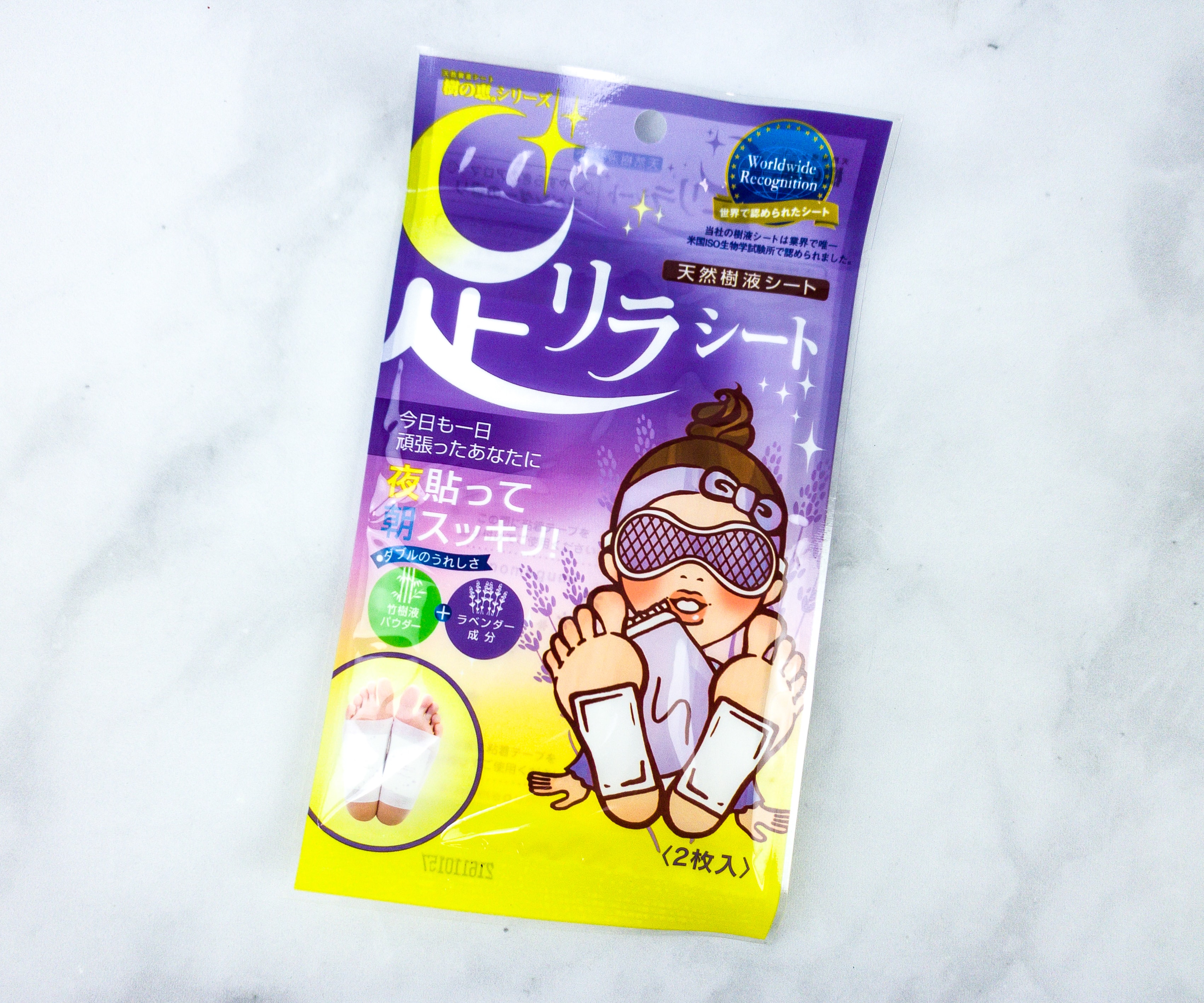 Foot Mask. We got another foot mask and this time it has a mild lavender scent. It's great to use before bedtime as the lavender essence calms the mind and helps give you a relaxing sleep! It also relaxes tired and sore muscles so you have more energy and feel refreshed for the next day!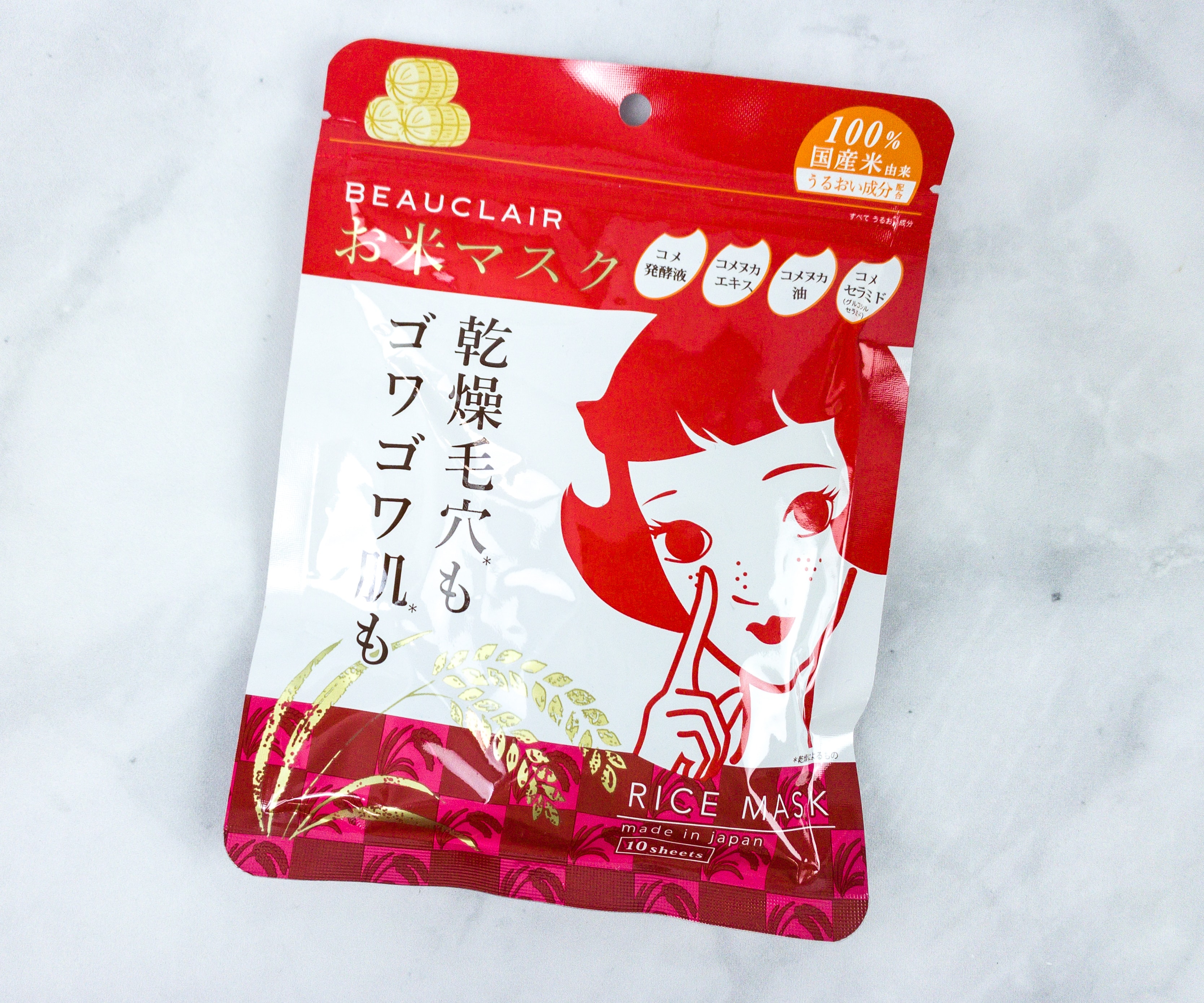 Rice Mask. This face mask contains four different types of Japanese Rice derived ingredients. The collagen ingredient takes care of the skin roughness, giving you a more even-toned, smooth skin. It also has a tightening effect that you will feel after each use as it minimizes the appearance of pores.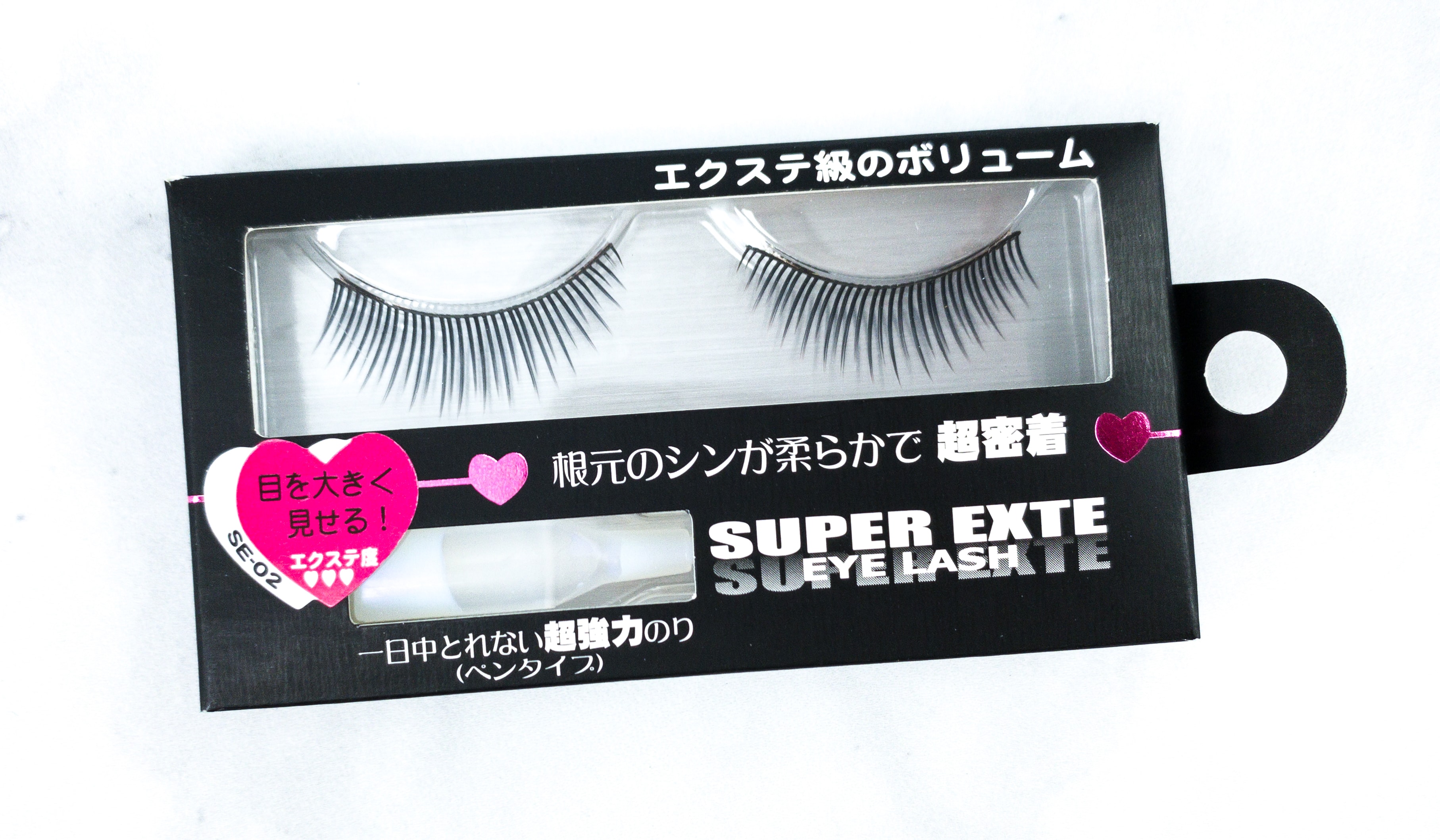 False Eyelashes. This pair of false eyelashes are super lightweight and easy to attach.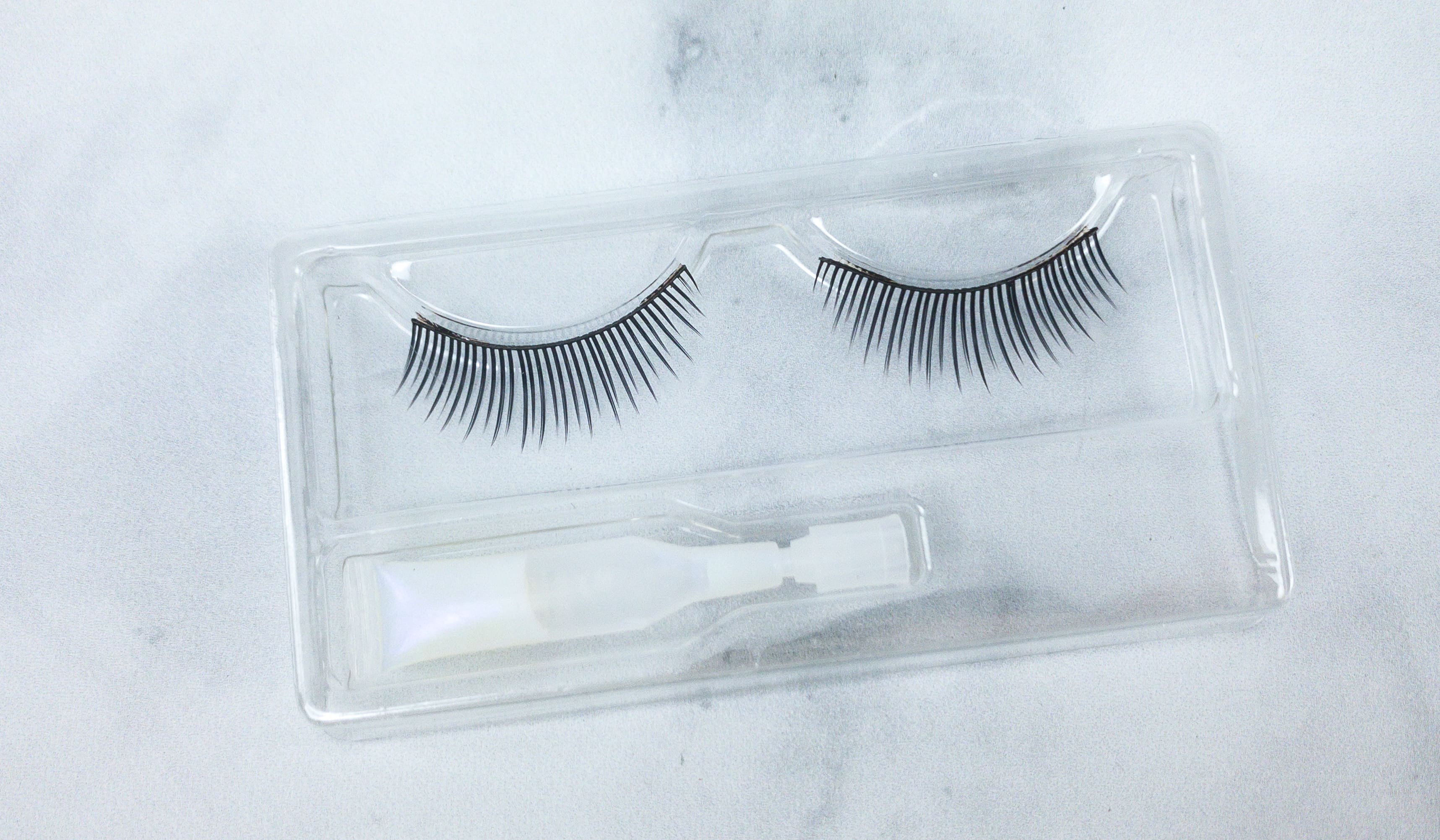 It adds volume to my otherwise boring set of lashes and it makes my eyes pop! It's really nice and perfectly wearable for an everyday look!
Blotting Paper. Who said blotting papers are boring? This set is super cute and kawaii as it features The Little Twin Stars!
The packaging is very enticing and it's going to be a welcome sight in any purse!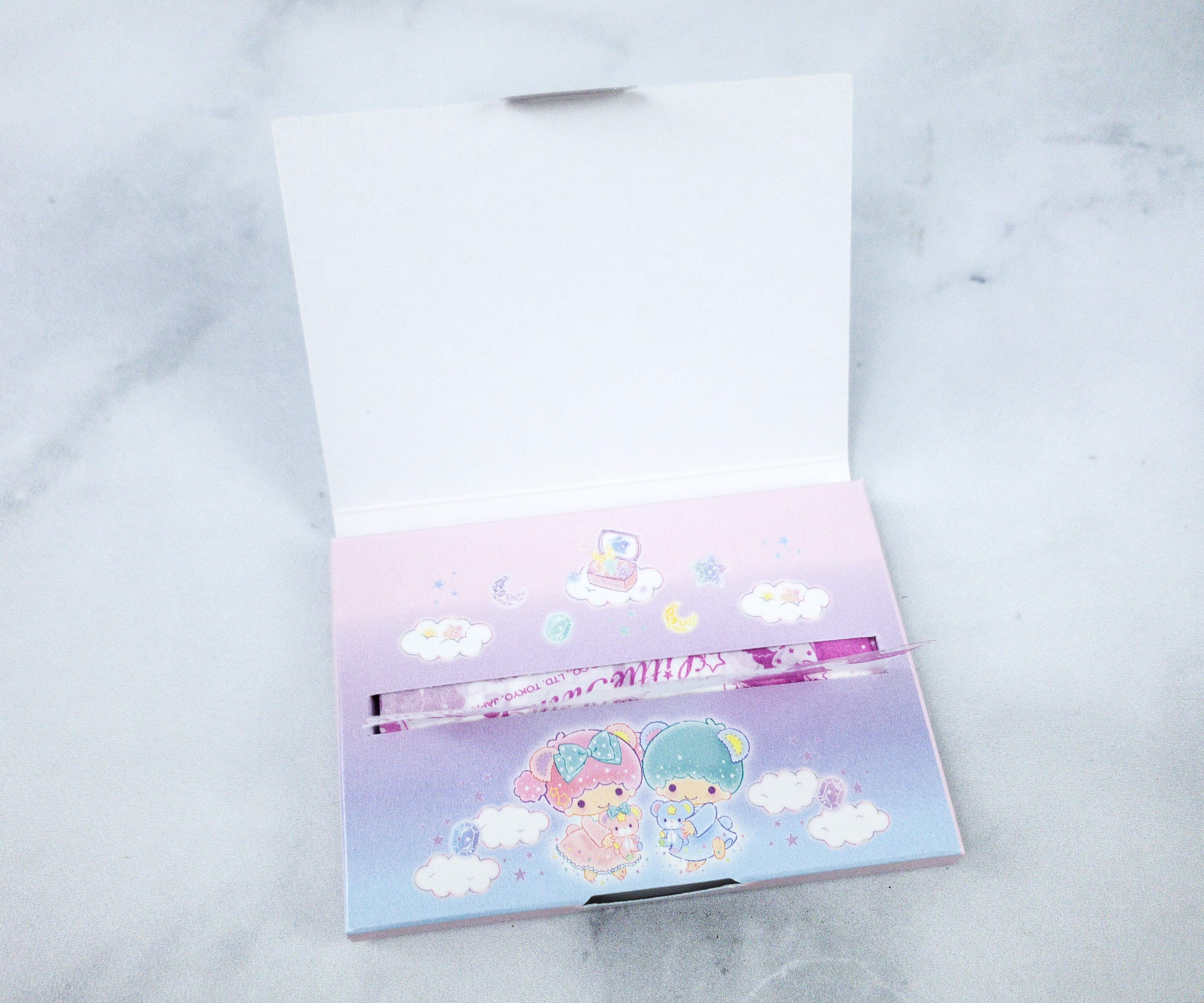 It easily disperses the product too, without disrupting the next piece! Very convenient and easy to store!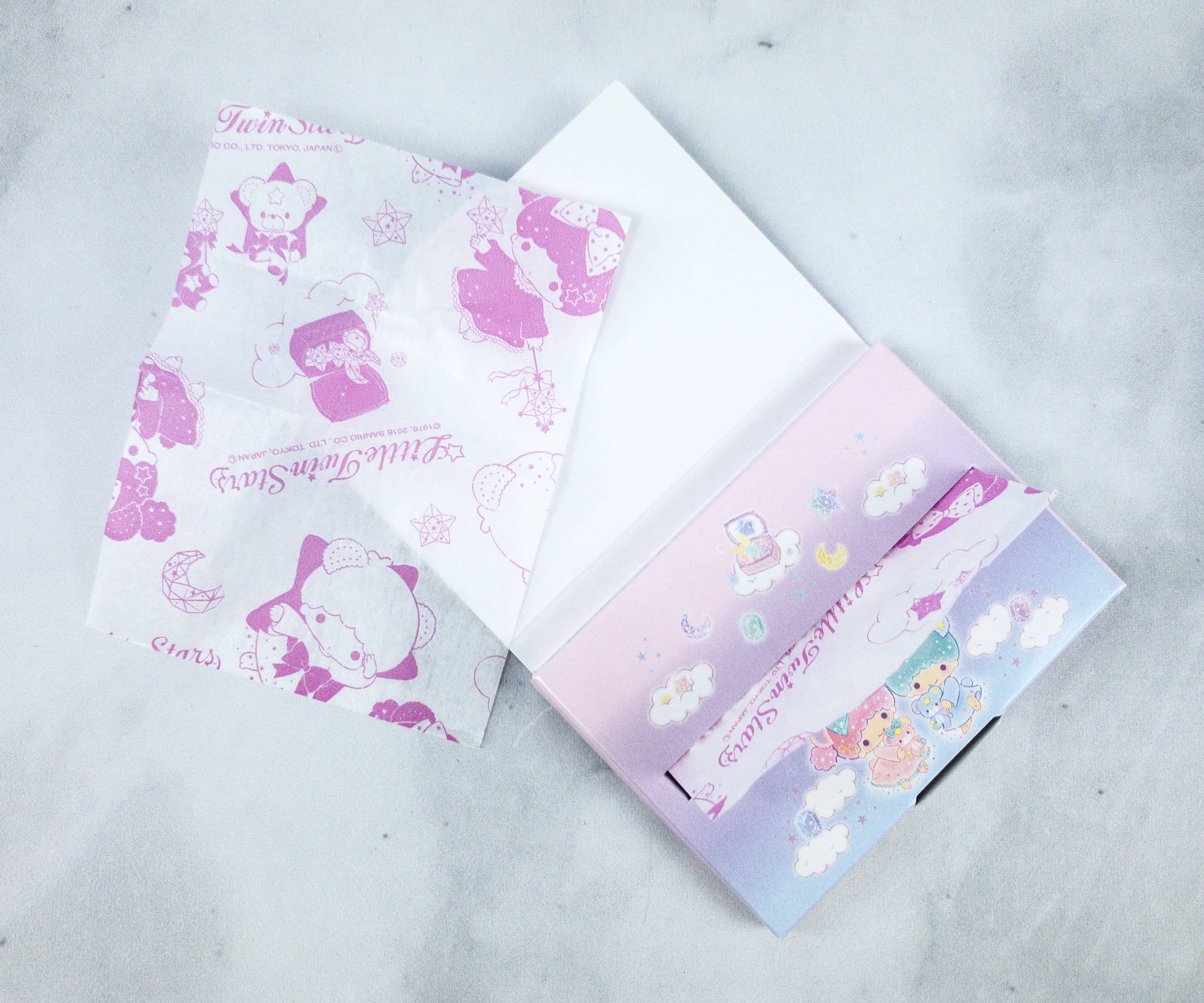 Look! Even the blotting papers themselves have the Little Twin Stars on them. I love this because it does its job of removing the oil from my face without taking off too much of my make up. It's definitely a must-have in my purse!
Bathing Product. Here's a haircare combo that instantly moisturizes the hair! Made with 8 kinds of rice essences and 16 different amino acids, it gives deeper hair nourishment. The conditioner instantly makes my hair feel soft and smooth even only after one wash!
It's another awesome loot from Kira Kira Crate! I was amazed by every product and most of them exceeded my expectations. This month, my favorite is the blotting paper! Not only is it cute, but I can use it and bring it in my pouch every day! It's a great way to touch up in between meetings and remove the oiliness on my face whether I'm wearing makeup or not. I also really liked the rice mask, it smells so good and I love the pore tightening effect it gave my skin after use. Overall, I'm happy with this month's box and I'm definitely looking forward to the next one!
Did you like this month's items? Let us know in the comments!