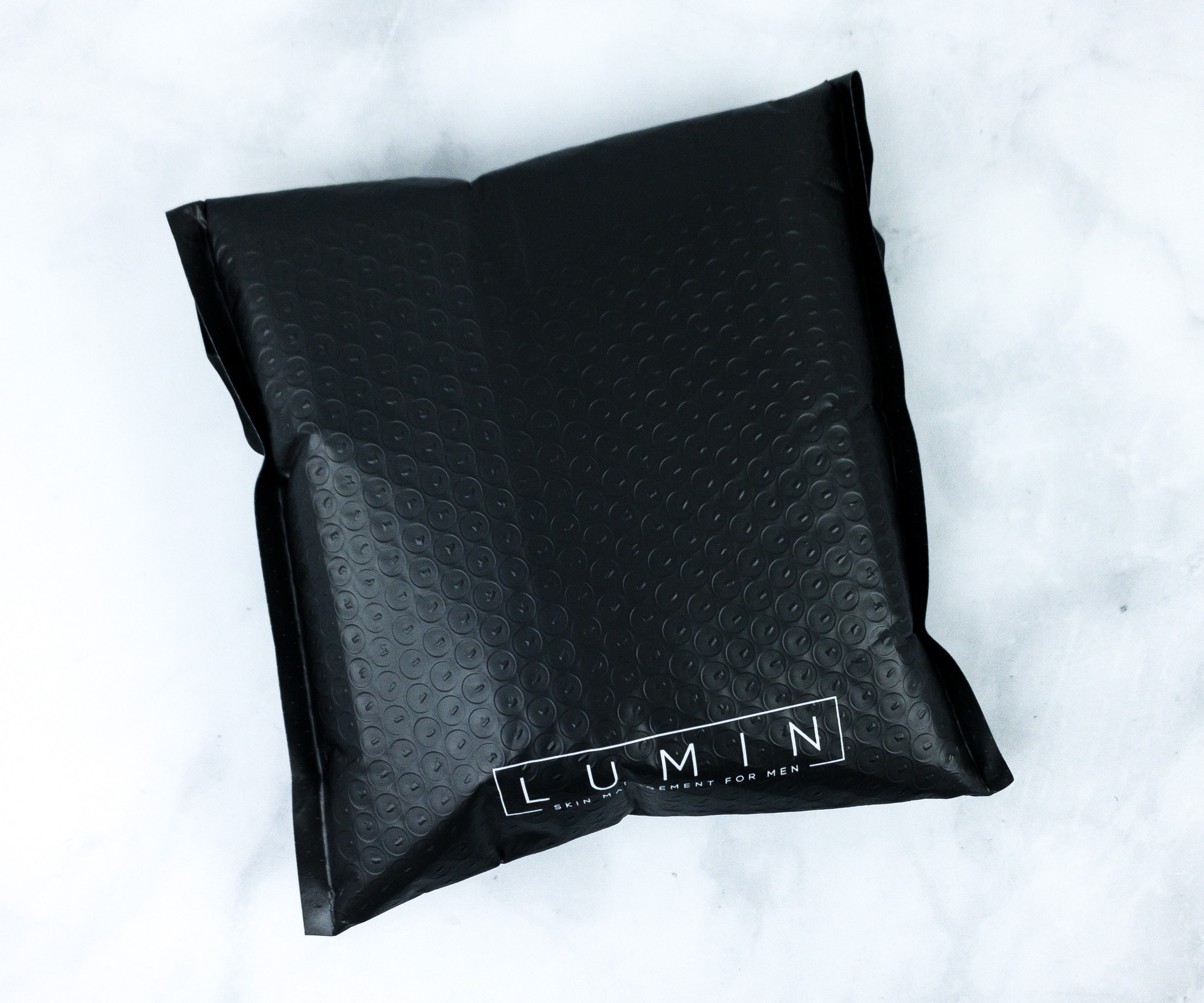 Lumin is a men's skincare subscription that delivers luxury quality, easy-to-use products directly to your door every 2 months. There are 3 collections available: Classic Maintenance, Age Management, and Correction Trio. For single purchases, they cost $60 each. Subscriptions cost much lower as they start at $60 every 2 months. Meanwhile, a bulk purchase good for a 6-month supply costs $120. You can also start your subscription with a FREE trial, just pay low s/h (ranges from $5 to $8 depending on location, worldwide delivery) and you'll get a 1-month supply.
DEAL: Get a FREE trial – just pay $7.95 shipping for one of the three trial collections. No coupon needed, just use this link to get started.
This is a review of all three free trial sets – when you sign up, select one of them – Classic Maintenance, Age Management, or the Correction Trio.
The items came in gray drawstring bags with Lumin branding.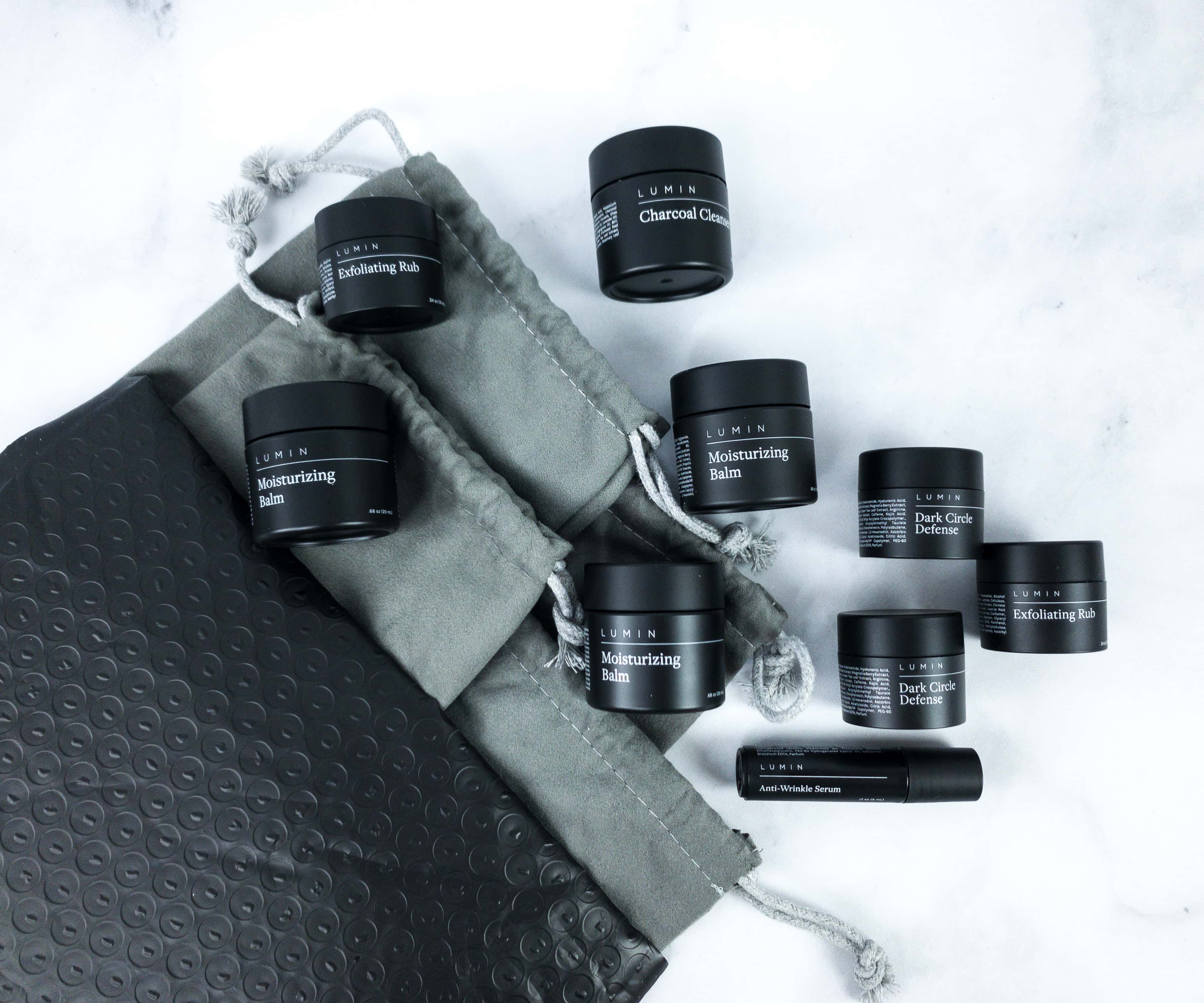 Lumin products are paraben-free, cruelty-free, and dermatologically tested.
There are 3 distinct regimens, with three different free trials available. We review each below, so you can select the skin management system that best meets your needs – Classic Maintenance, Age Management, and Correction Trio.
---
Correction Trio
The drawstring pouches were a nice touch. You can pack the items in these pouches and bring them easily when traveling.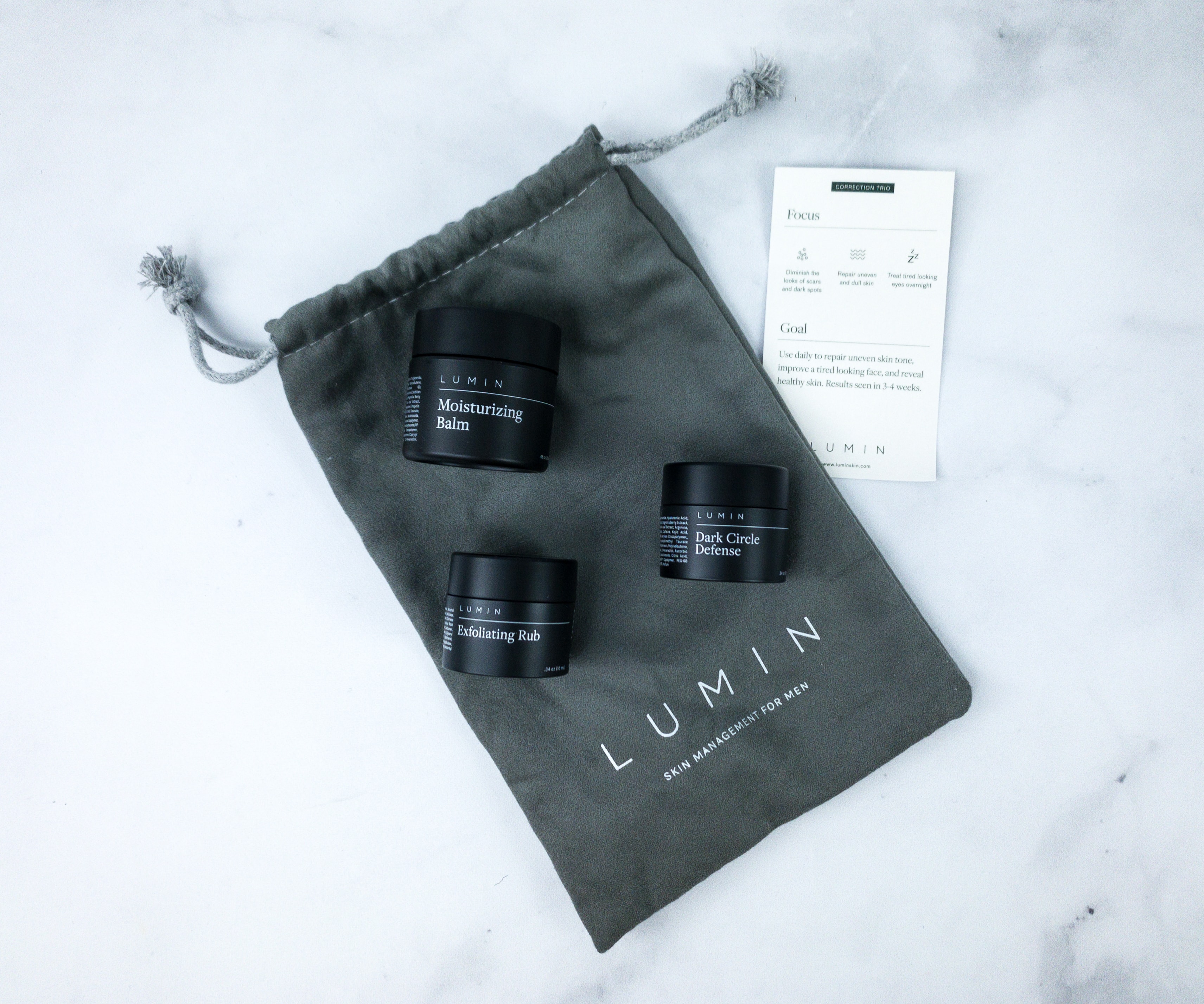 Each drawstring pouch contains one set of products.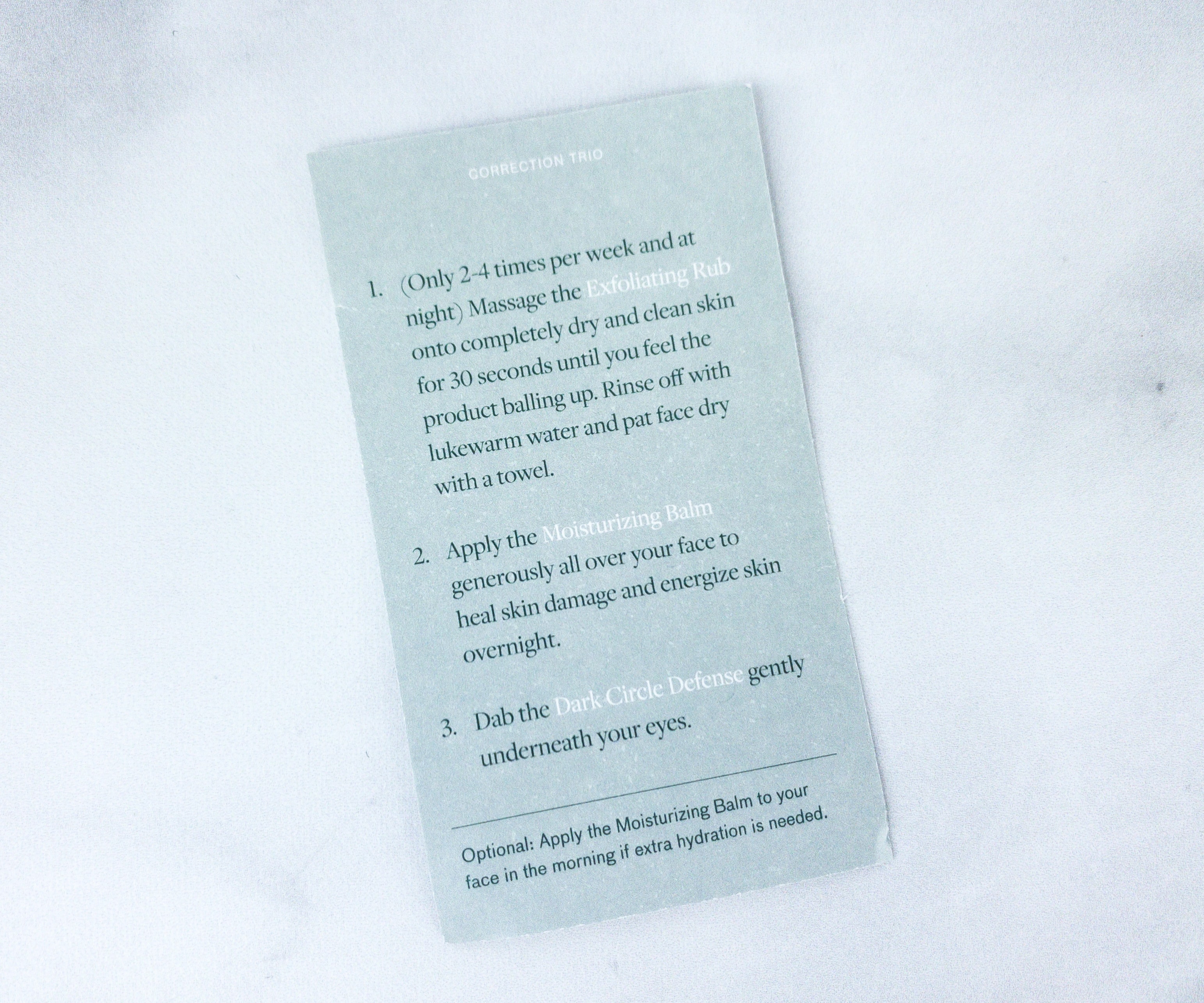 The first set is called The Correction Trio, and it includes the Exfoliating Rub, Moisturizing Balm, and Dark Circle Defense.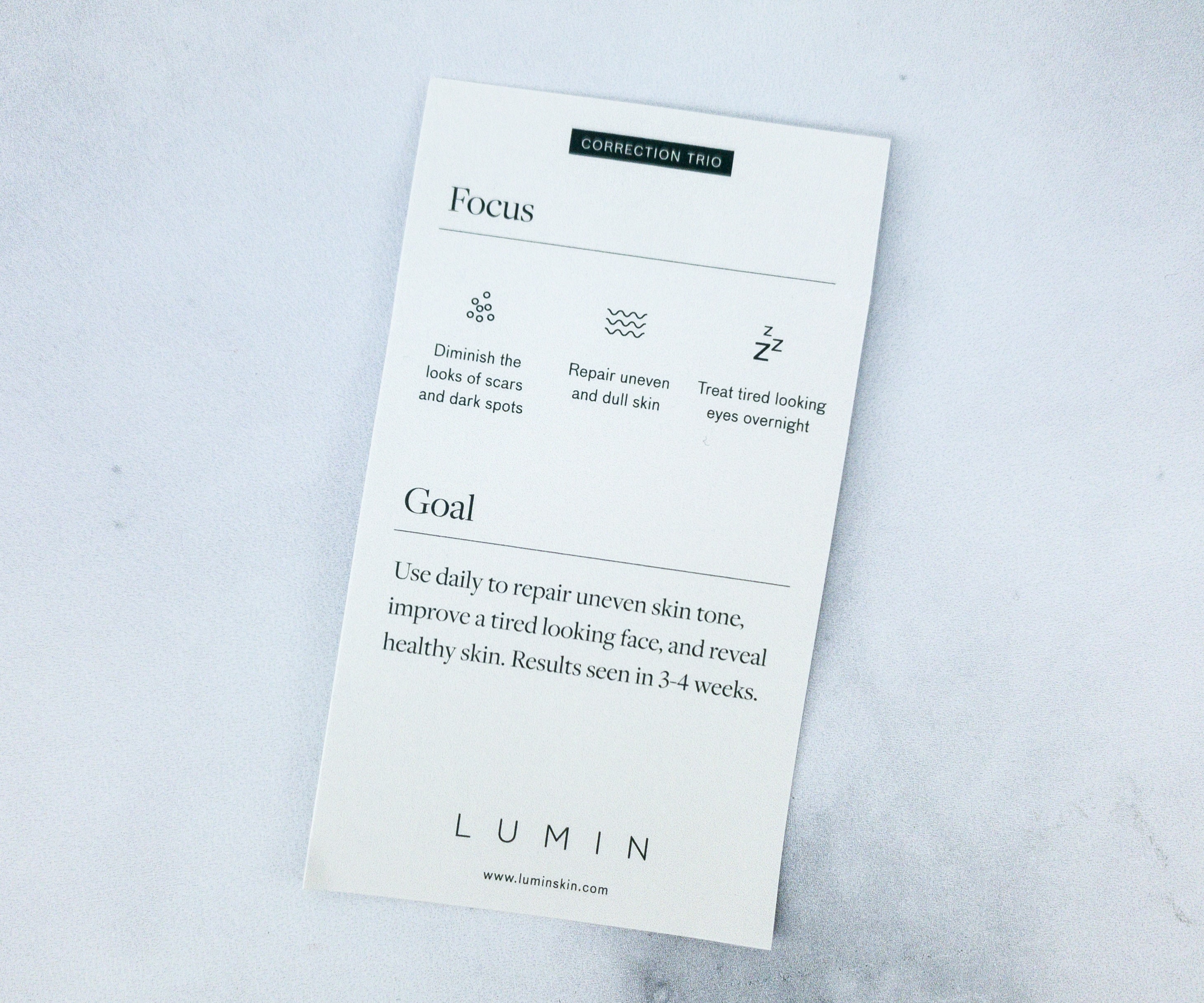 This set helps reduce the appearance of scars and dark spots, improve skin texture, and perk up your eyes.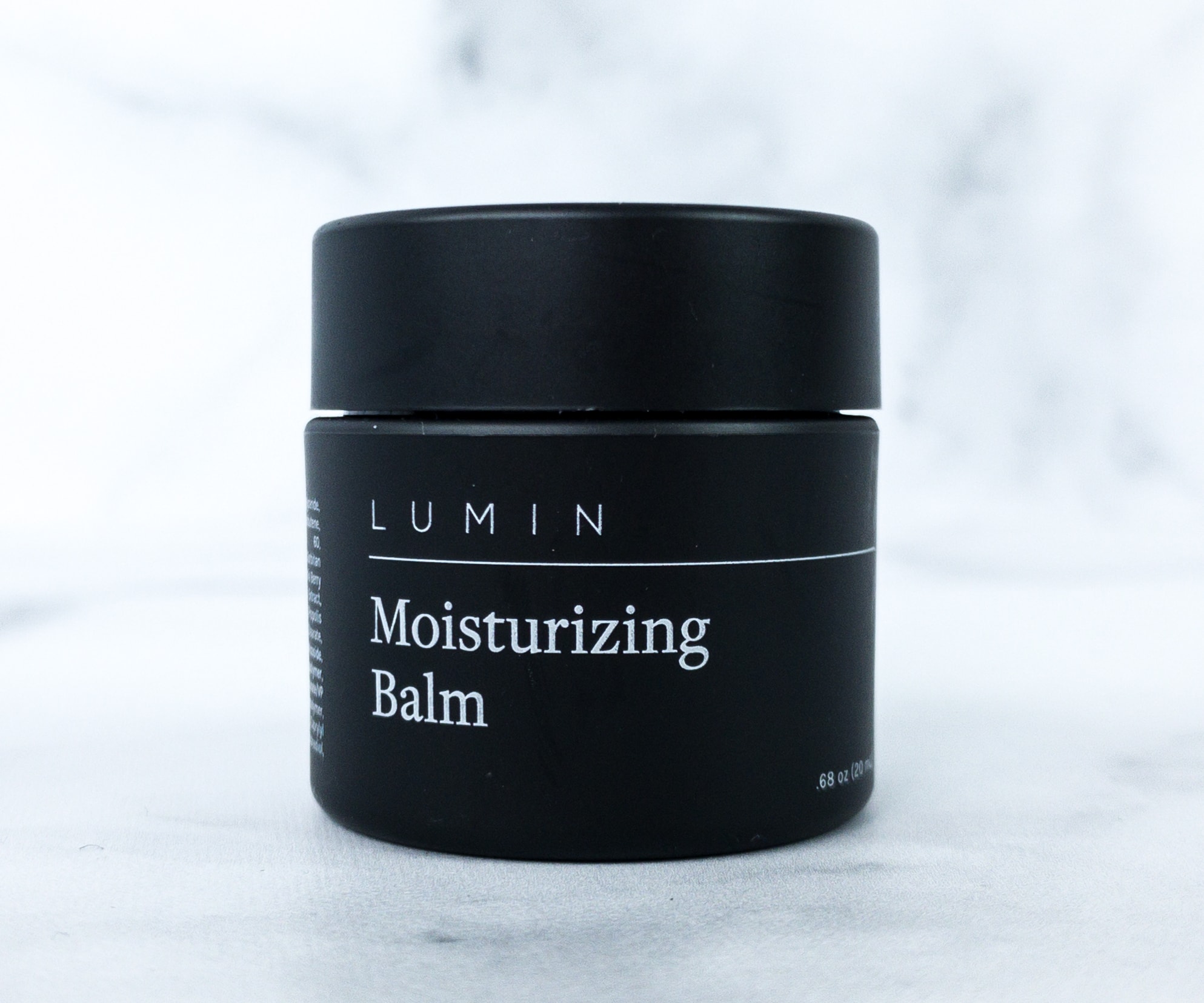 Lumin Moisturizing Balm ($9.86) This balm has a blend of skin-balancing meadowfoam seed oil, anti-aging apple extract, and antioxidant-rich ginger extract. It's ideally applied after cleansing. Aside from skin dehydration, this can also help relieve sun damage and shaving irritations.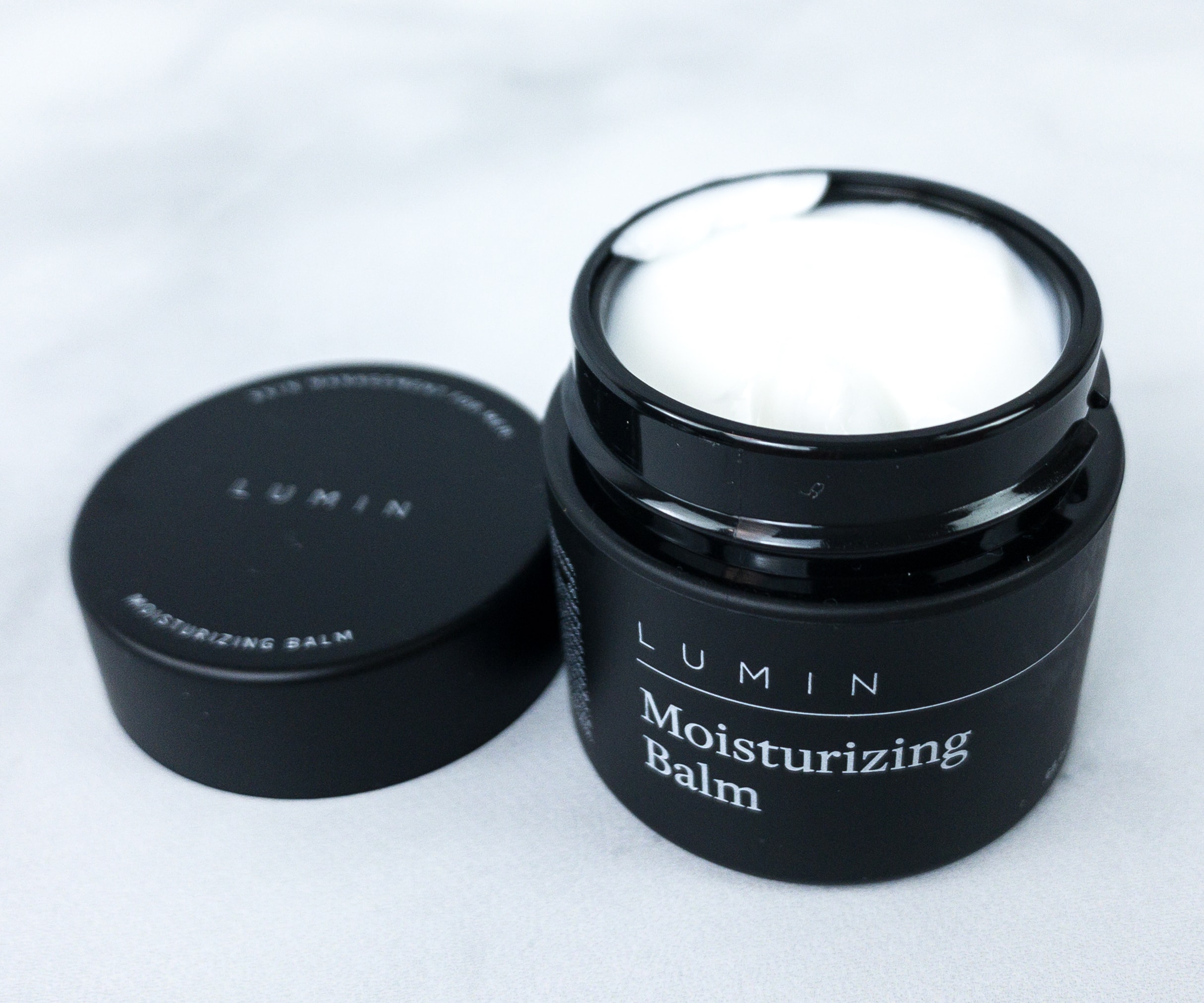 The high concentration of vitamin C in the formula prevents signs of aging. On top of all those amazing benefits, the balm is moisturizing and it feels light on my skin.
Lumin Exfoliating Rub ($5.44) This product exfoliates the skin like magic. The charcoal ingredient removes impurities that cause break-outs.
It also has rosemary leaf extract with antiseptic and anti-inflammatory properties. The formula is gentle and it doesn't dry out my skin either.
Lumin Dark Circle Defense ($9.86) This lightweight cream is exactly what I need on days that I lack sleep. This reduces undereye darkness, wrinkles, and puffiness, what more can we ask for?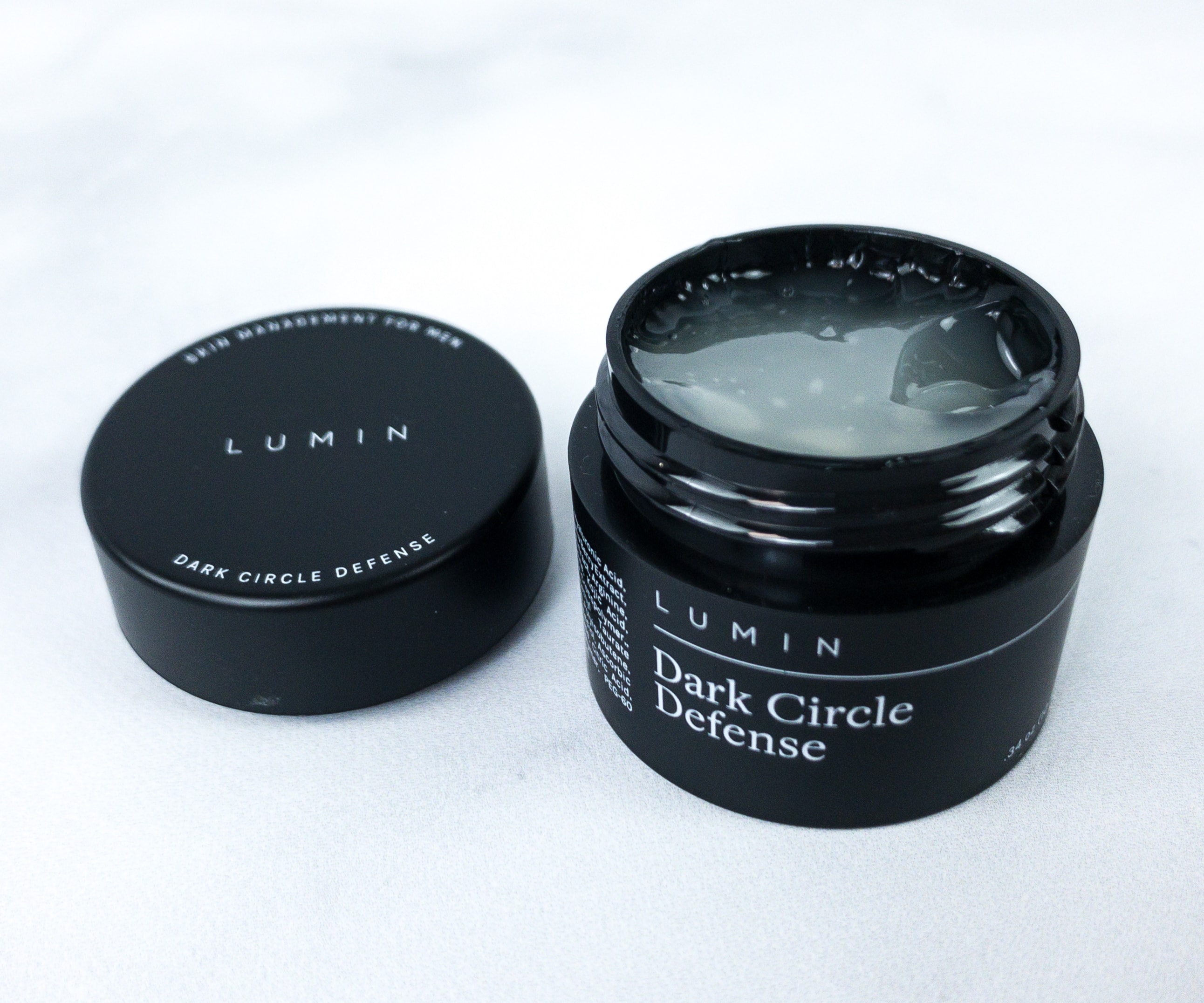 The formula is enriched with caffeine that is known to constrict the blood vessels to help reduce inflammation and puffiness. It also has Vitamin B3 that helps prevent water loss and retain the skin's moisture, effectively lessening the appearance of wrinkles!
---
Classic Maintenance
Now, we go to the next pouch!
It contains the same 2 products as the first set but there is one item that sets it apart, the Charcoal Cleanser.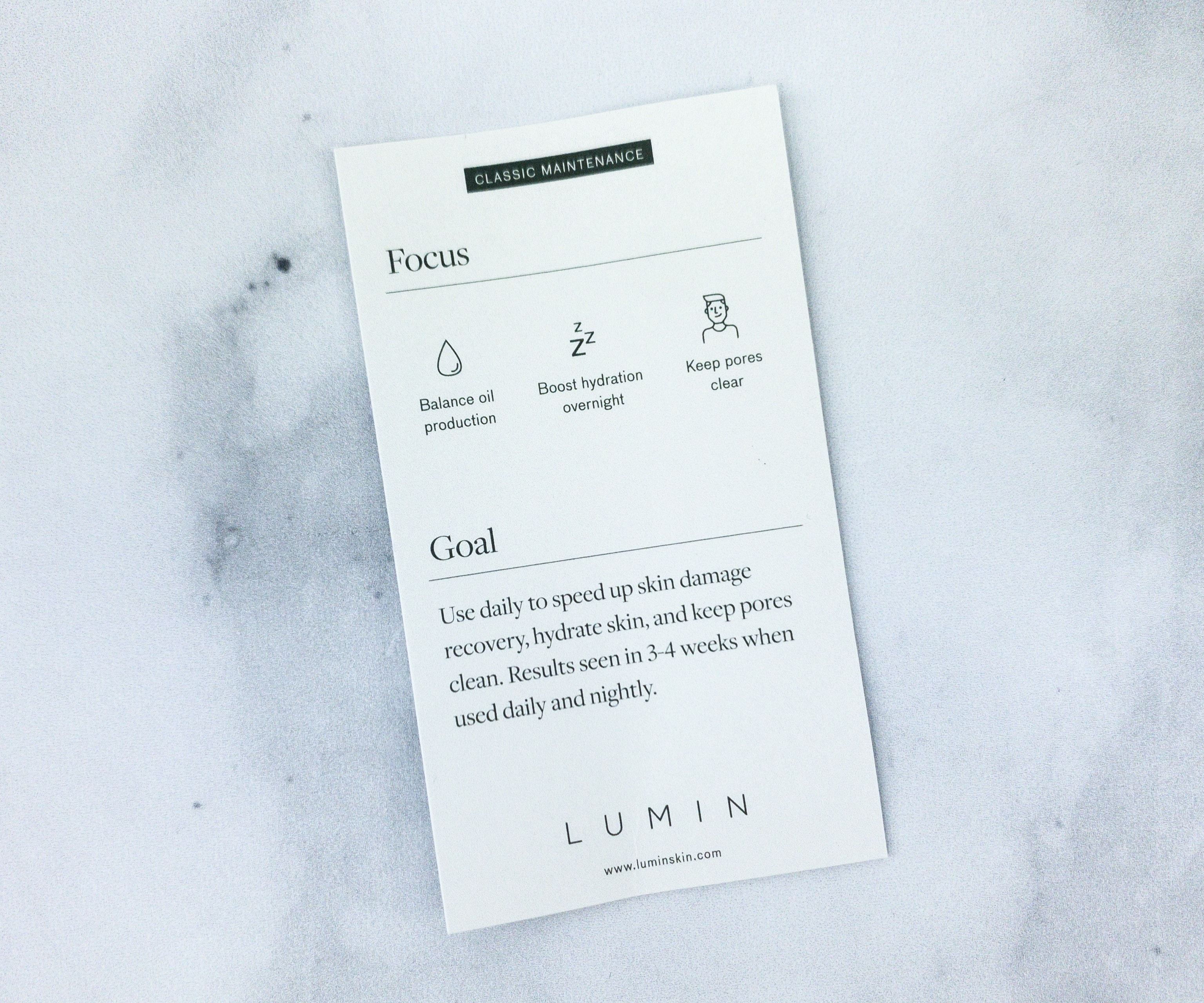 This set is called Classic Maintenance. As a whole, the set helps balance oil production, boost hydration, and keep pores clear.
There are directions on how to use the products at the back of the card.
Lumin Charcoal Cleanser ($5.44) In this set, they included a charcoal cleanser that helps clean pores by removing excess oil buildups, pollution, and dirt. To use, you just have to scoop an amount, lather on your hands and then massage on your face. After rinsing, it reveals a cleaner and softer skin.
The formulation contains Centella Asiatica, an antioxidant booster that soothes the skin while cleansing!
---
Age Management
Here's the third set!
This set contains two of the same products from the second set plus the Anti-Wrinkle Serum.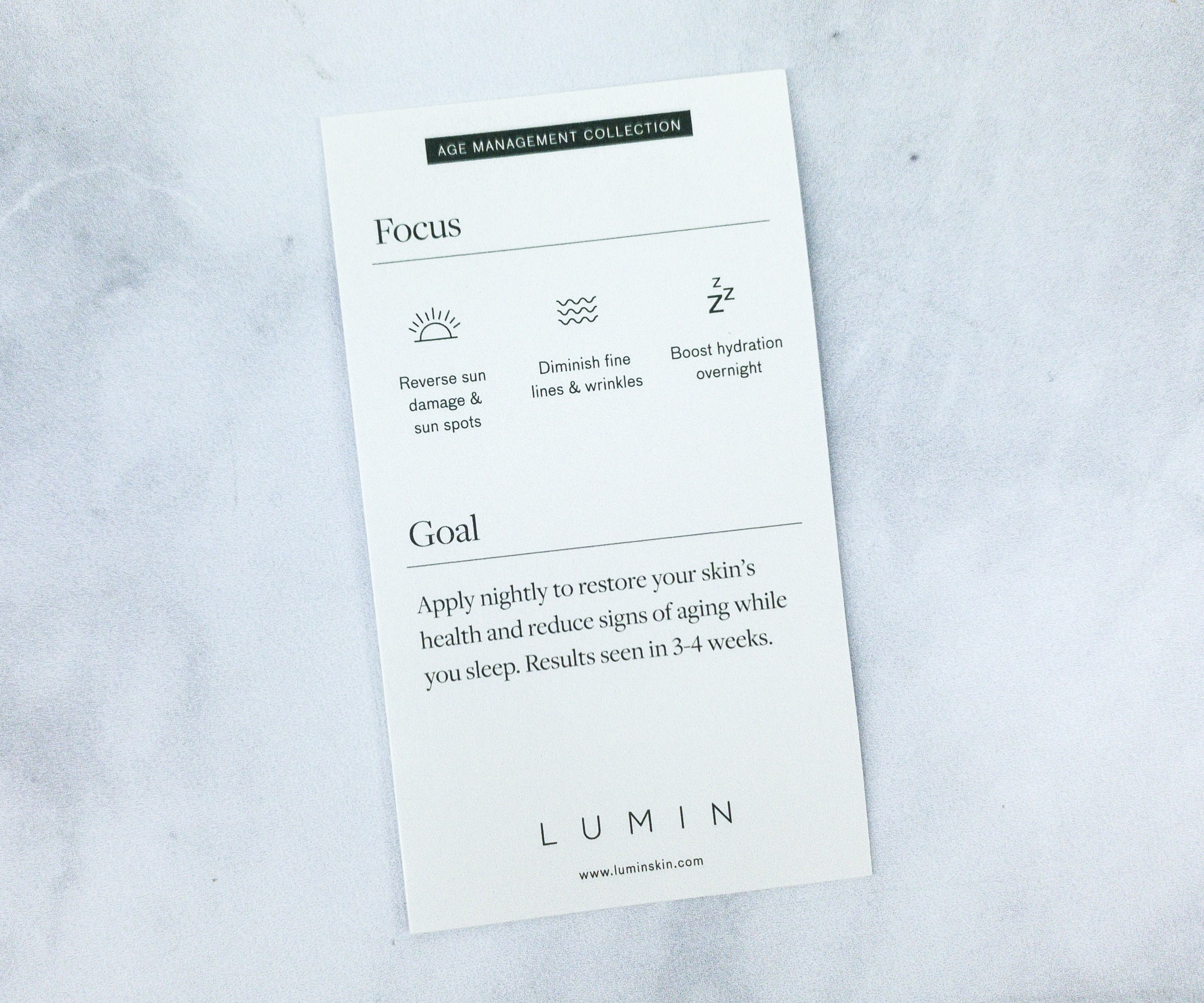 This set is all about Age Management Collection. They help reverse sun damage and sunspots, reduce fine lines and wrinkles, and boost hydration.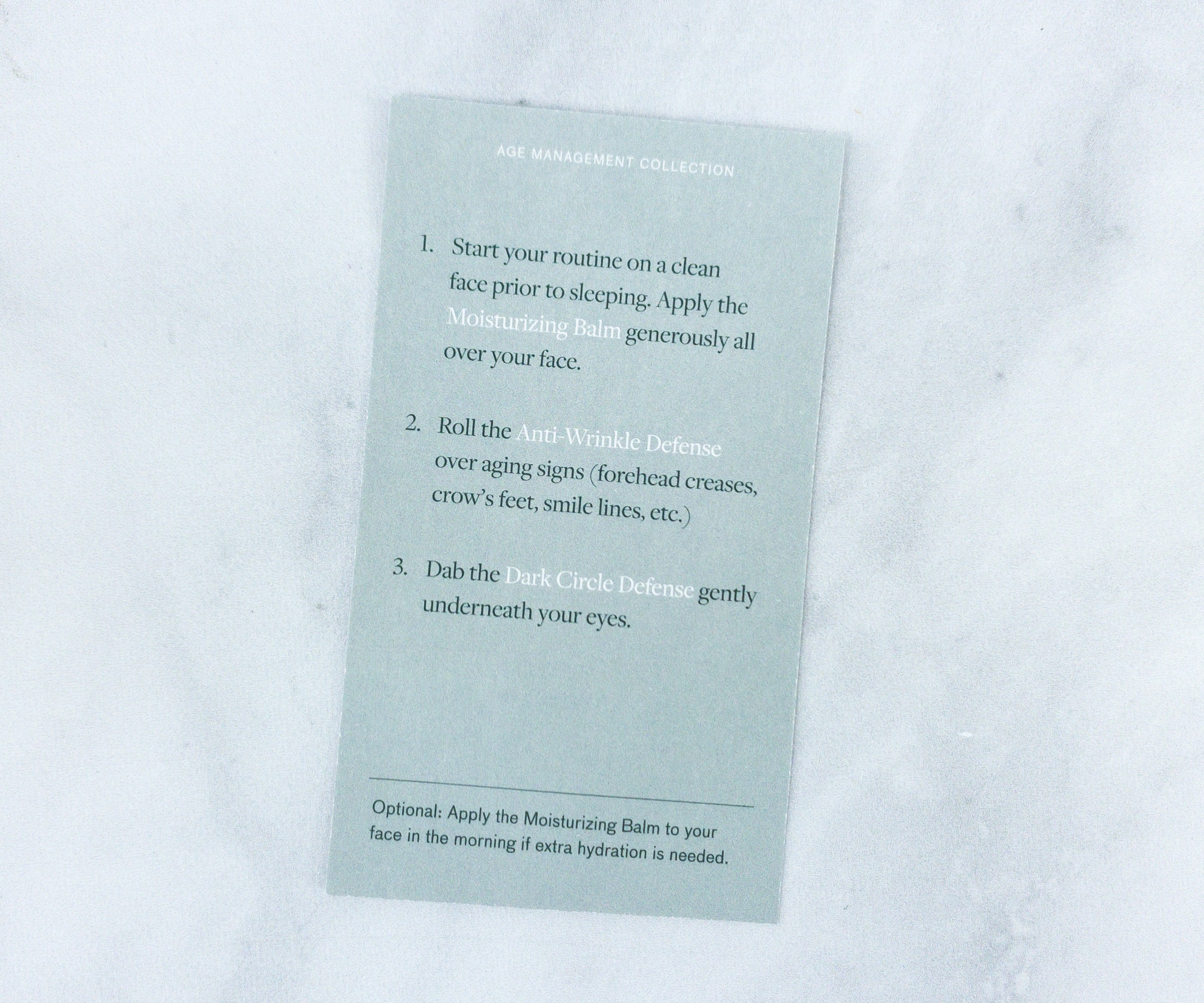 There are also instructions for use at the back.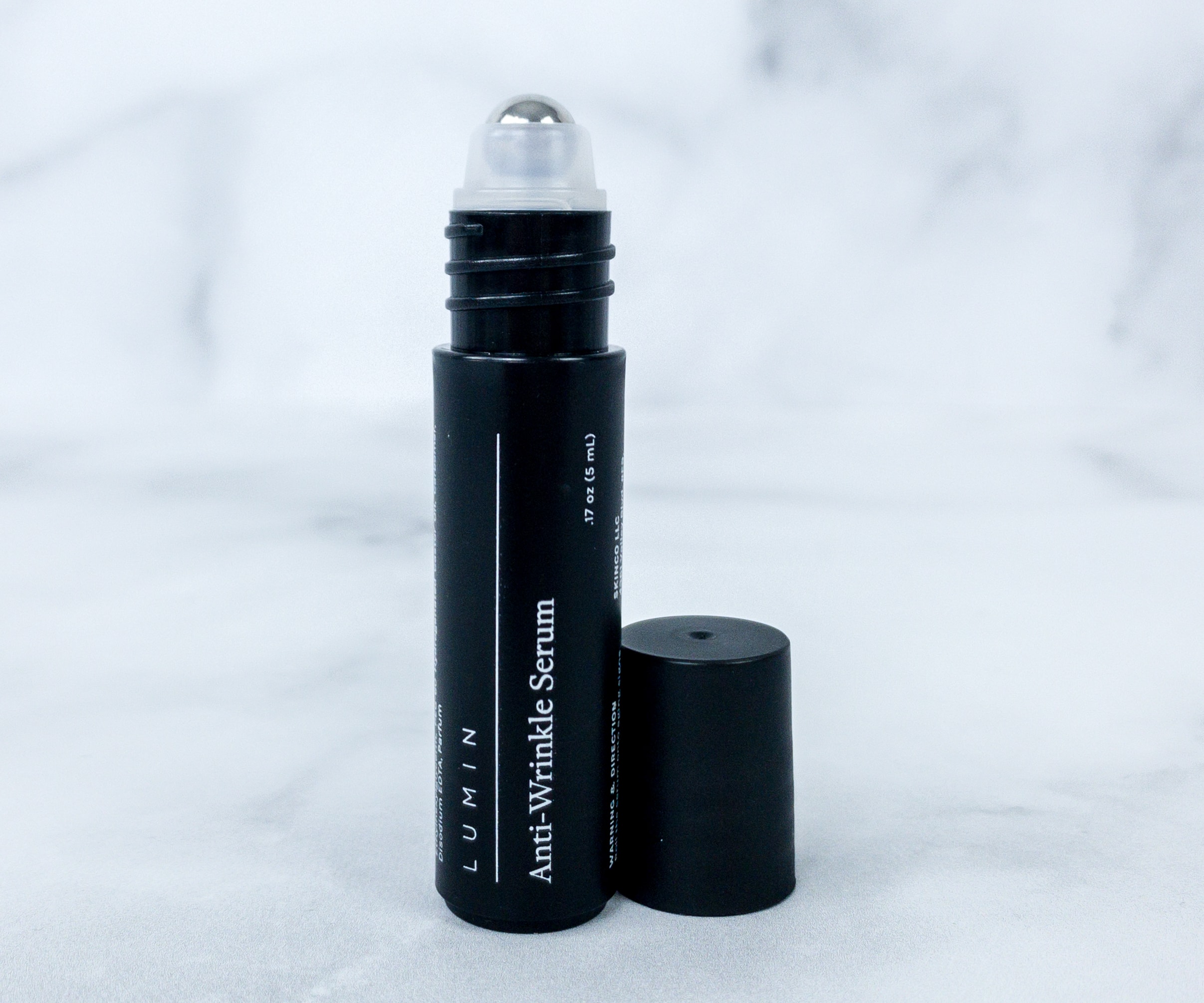 Lumin Anti-Wrinkle Serum ($9.79) This serum is packed with vitamins that protect the skin from sun damage, plus hyaluronic acid that hydrates the skin and smoothens fine lines!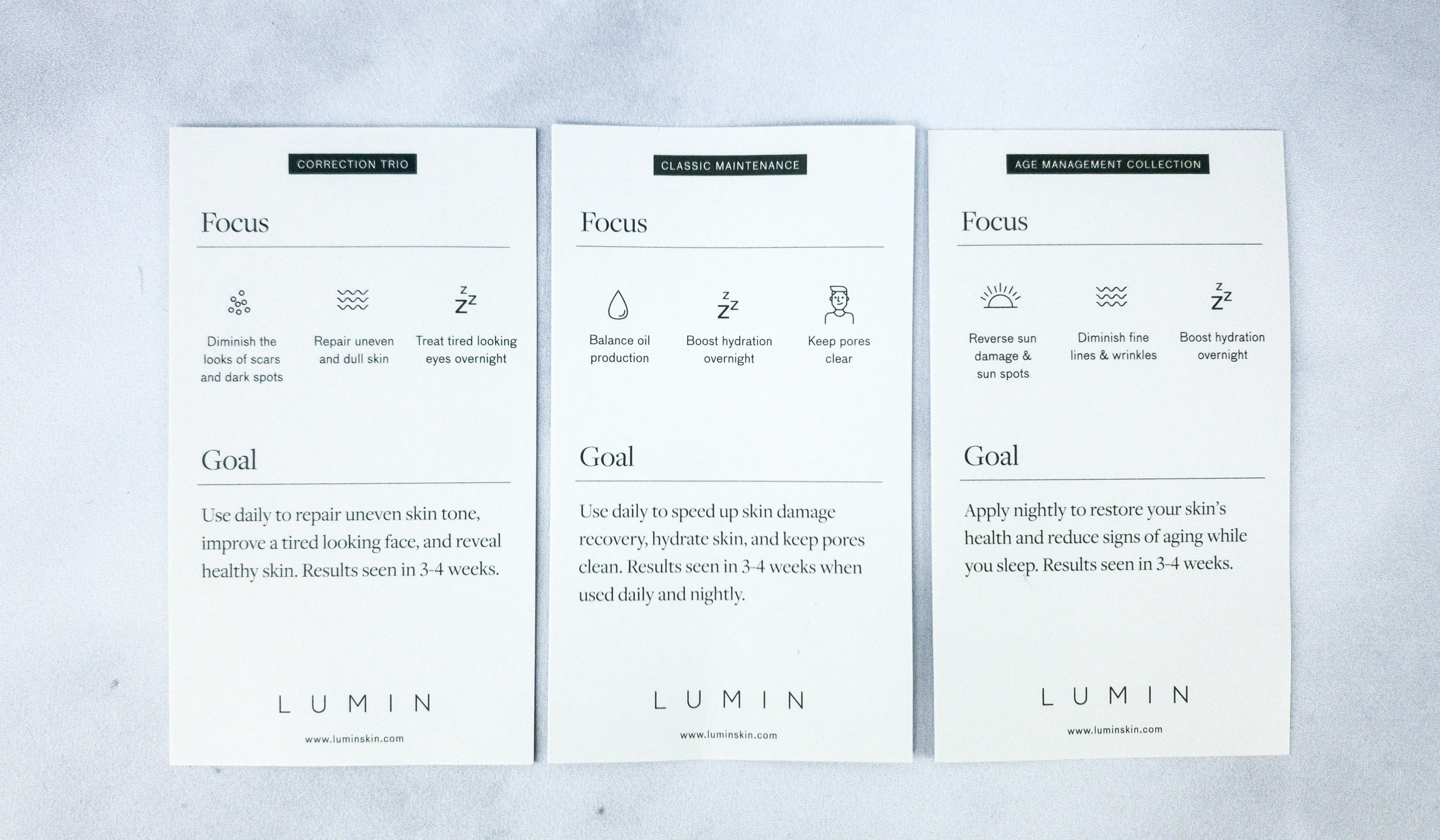 Each set focuses on their own problem areas using their products to achieve the goals!
It's about time they released skincare for men too!
Men need to take care of their skin too, and having a subscription like this is really helpful. I love the idea of them creating a whole line of products that address men's skincare concerns. My favorite has got to be the Classic Maintenance set. It has pretty much everything I need: a moisturizer, a cleanser, and an exfoliator! I also like the cream for the under-eyes. Overall, I am just really happy with everything from this box! I am looking forward to the next boxes and seeing how they would develop the product line further!
What do you think of this month's box?