Toddler Play Kits by Lovevery feature the best play products designed by child development experts. The toys are customized by stage and thoughtfully crafted using sustainably forested wood, organic cotton, and baby-safe plastics.
Head's up – this is a BIG box, with lots of photos! There is SO much in this box, along with guidance for parents, and just a ton of developmentally appropriate toys, that we couldn't really get rid of anything. We think this box is worth it, and this review will show you how the parent guide and all the items really work together. Every toddler (and preschooler, and big kid!) who has played with the toys in this box has found them absolutely fascinating, and we couldn't be happier with the Lovevery kits.
DEAL:  Save up to $48 when you pay upfront for longer length plans! No coupon code is needed – the deal applies automatically, just use this link to join!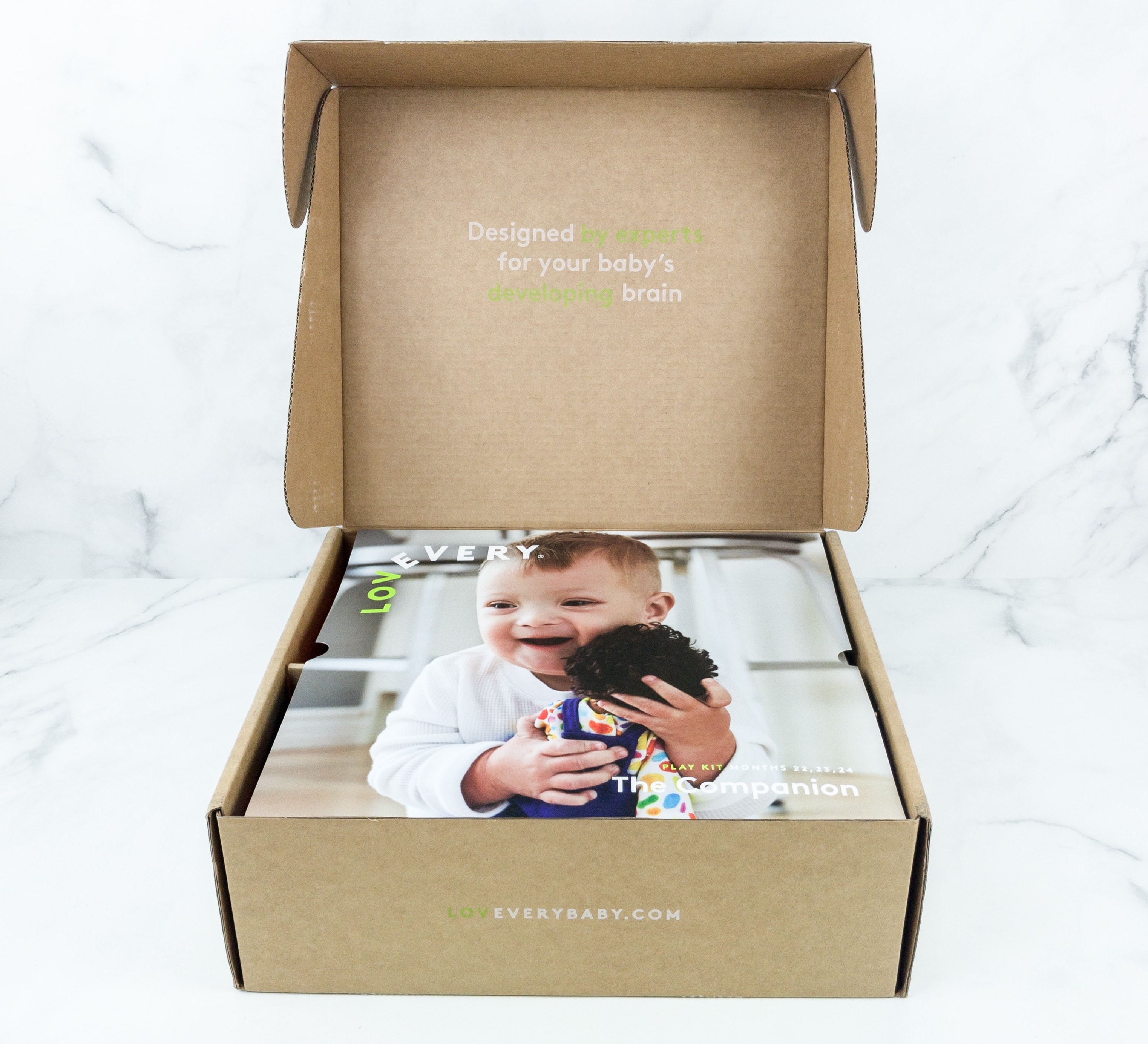 The box is quite full and heavy!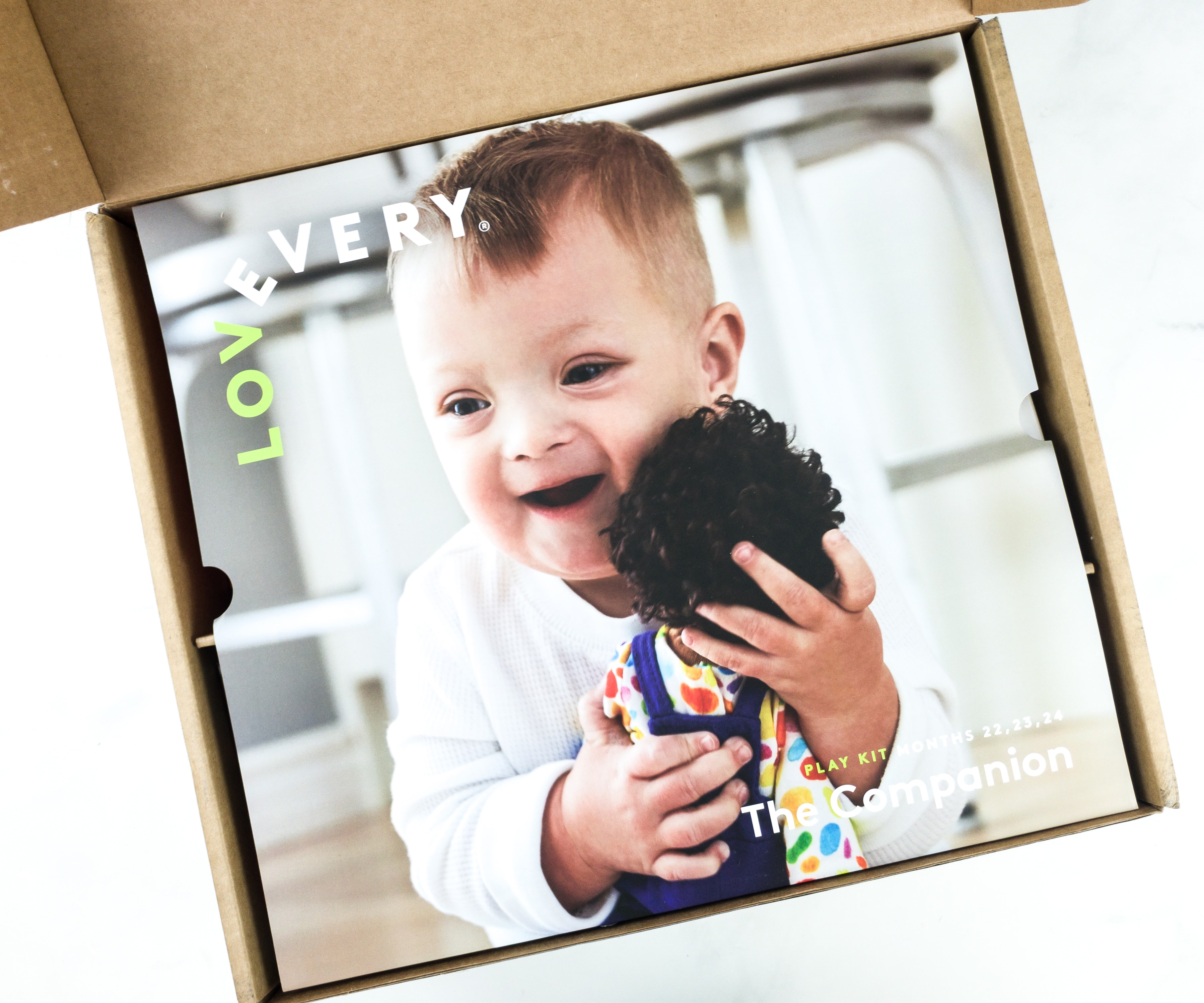 This play kit is specially designed for babies 22 to 24 months old. They're called "The Companion"!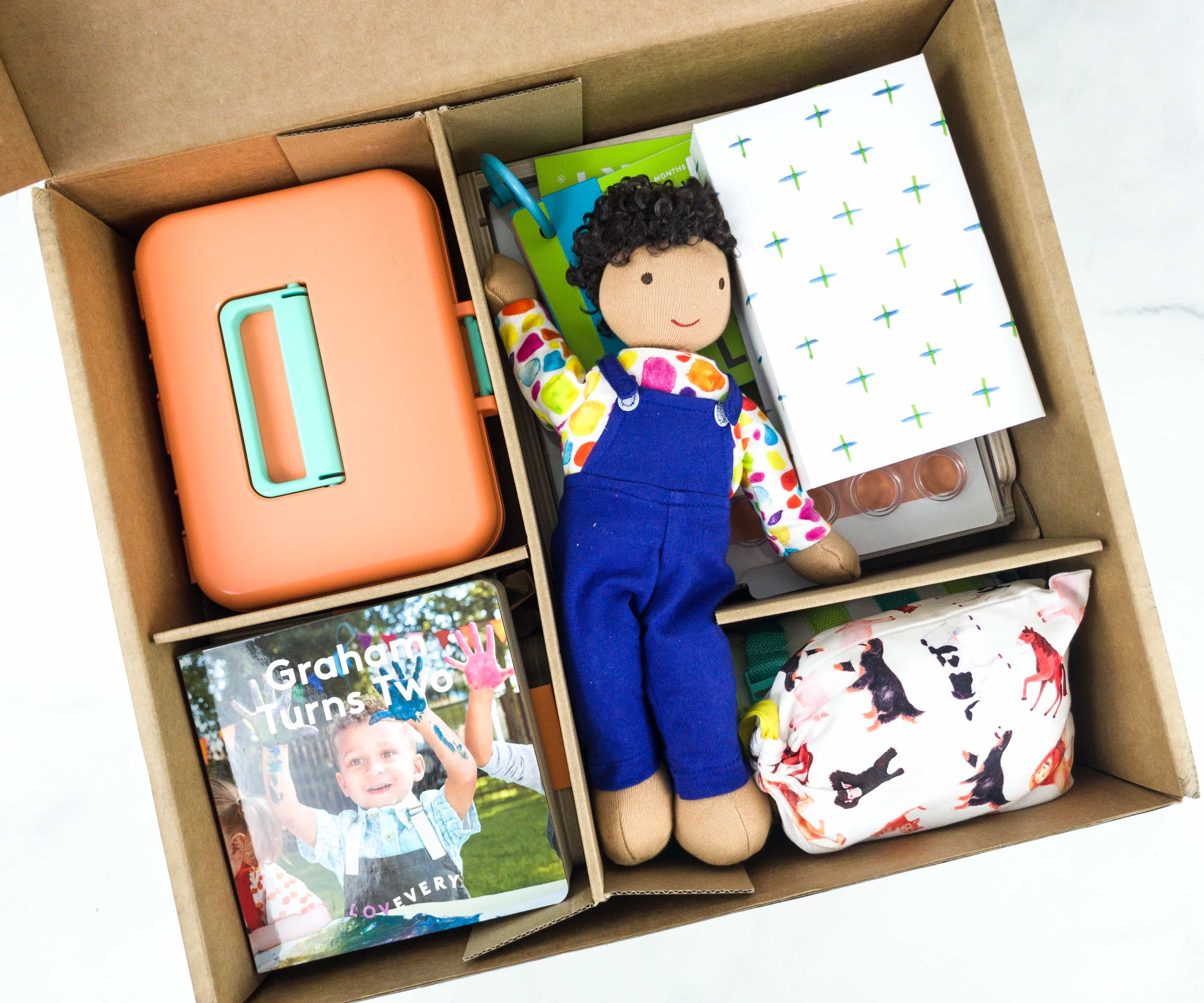 The toys came neatly packaged. They fit the box perfectly and there are also partitions made with carton, so there's no chance they'll move around and get broken.
The information sheet gave us a rundown of all the items in the box! In case you missed it, we also reviewed The Realist for babies 19 to 21 months old. You can read more about it here.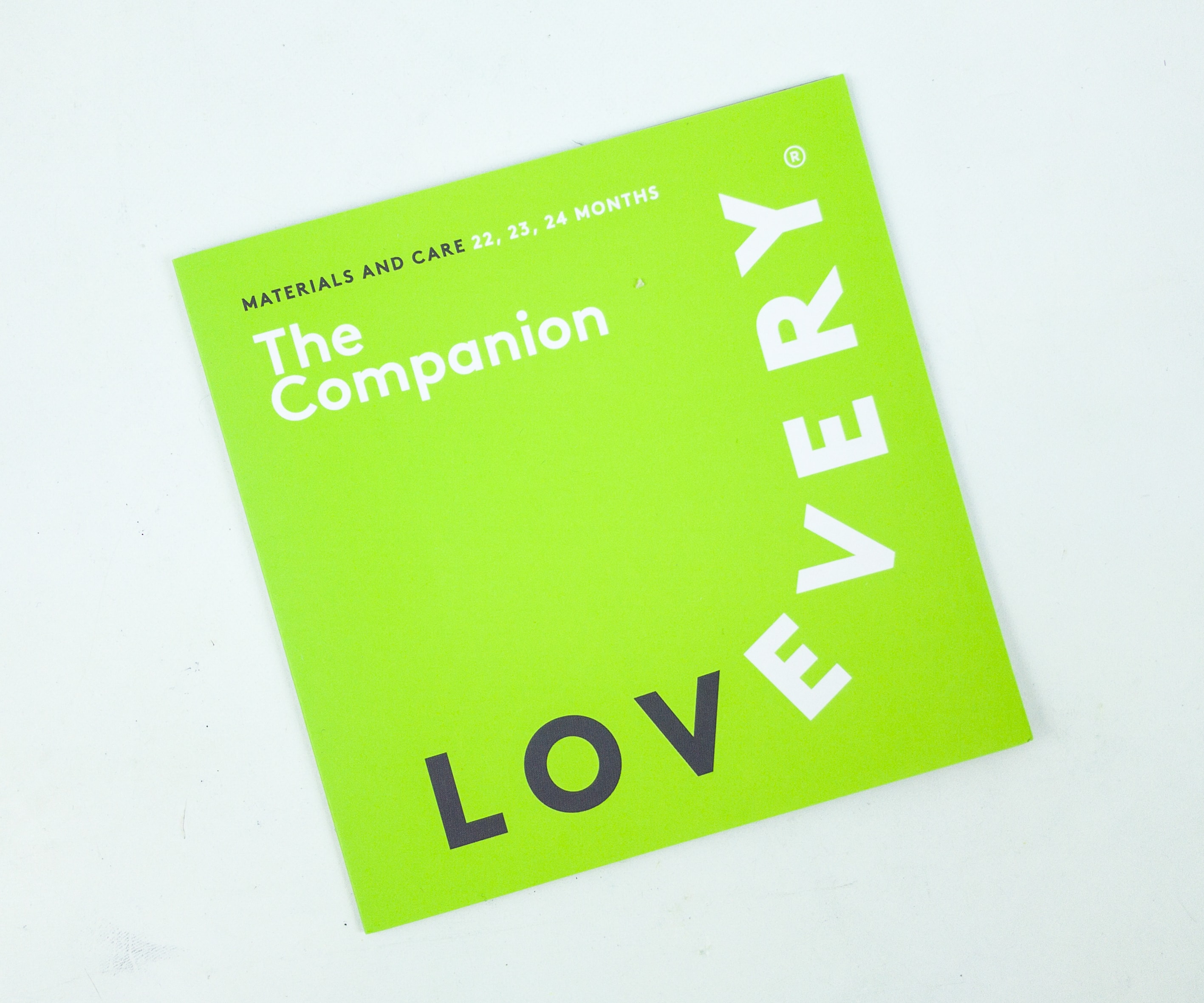 To make this a fun and safe experience for all, they included a material and care manual.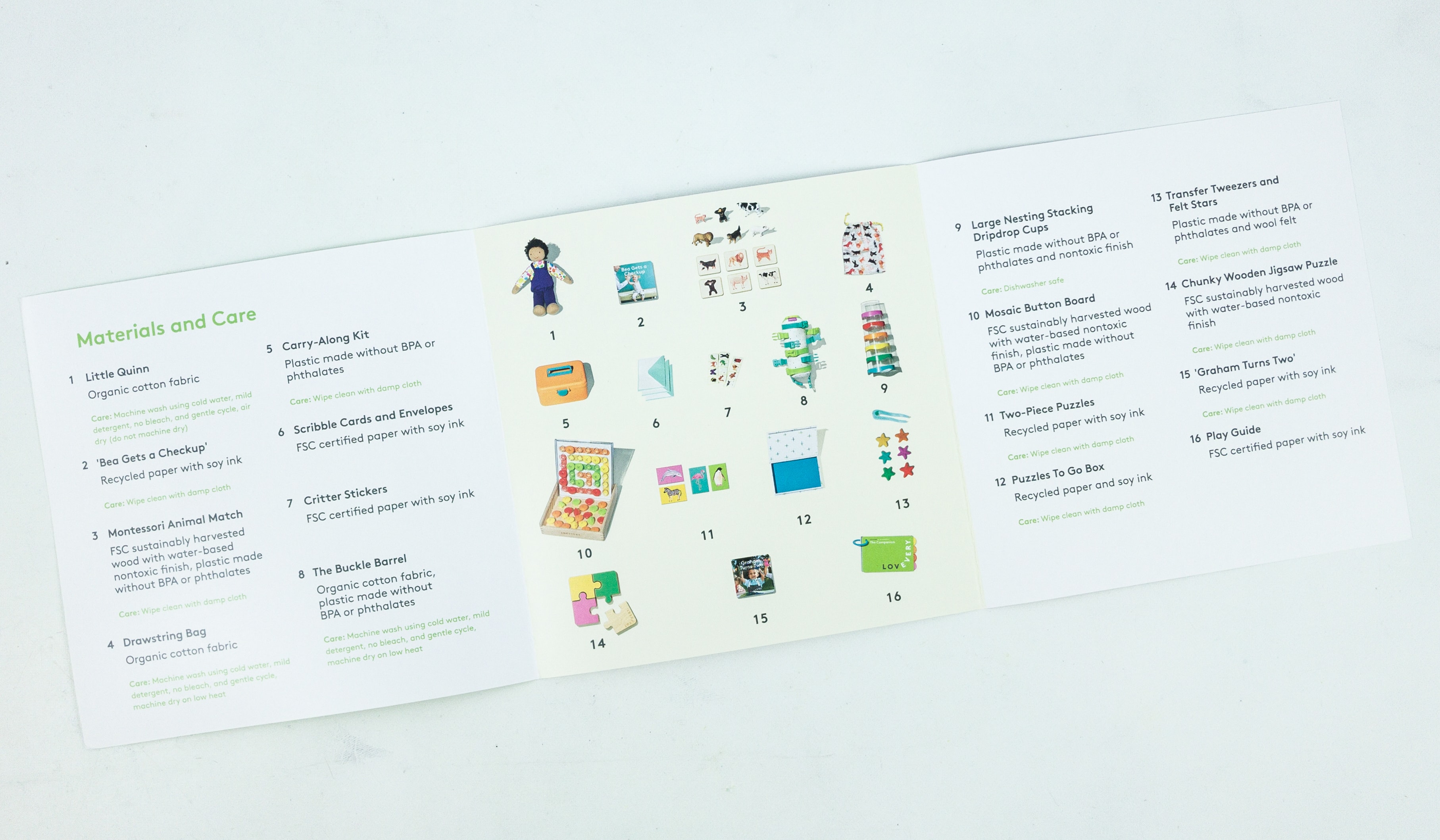 There's a list of safety tips and warnings!

They even listed how to care for each item. Some toys can be simply wiped clean using a cloth, while others are needed to be hand-washed.
There are corresponding photos for each number, so it's easier for you to determine which is which.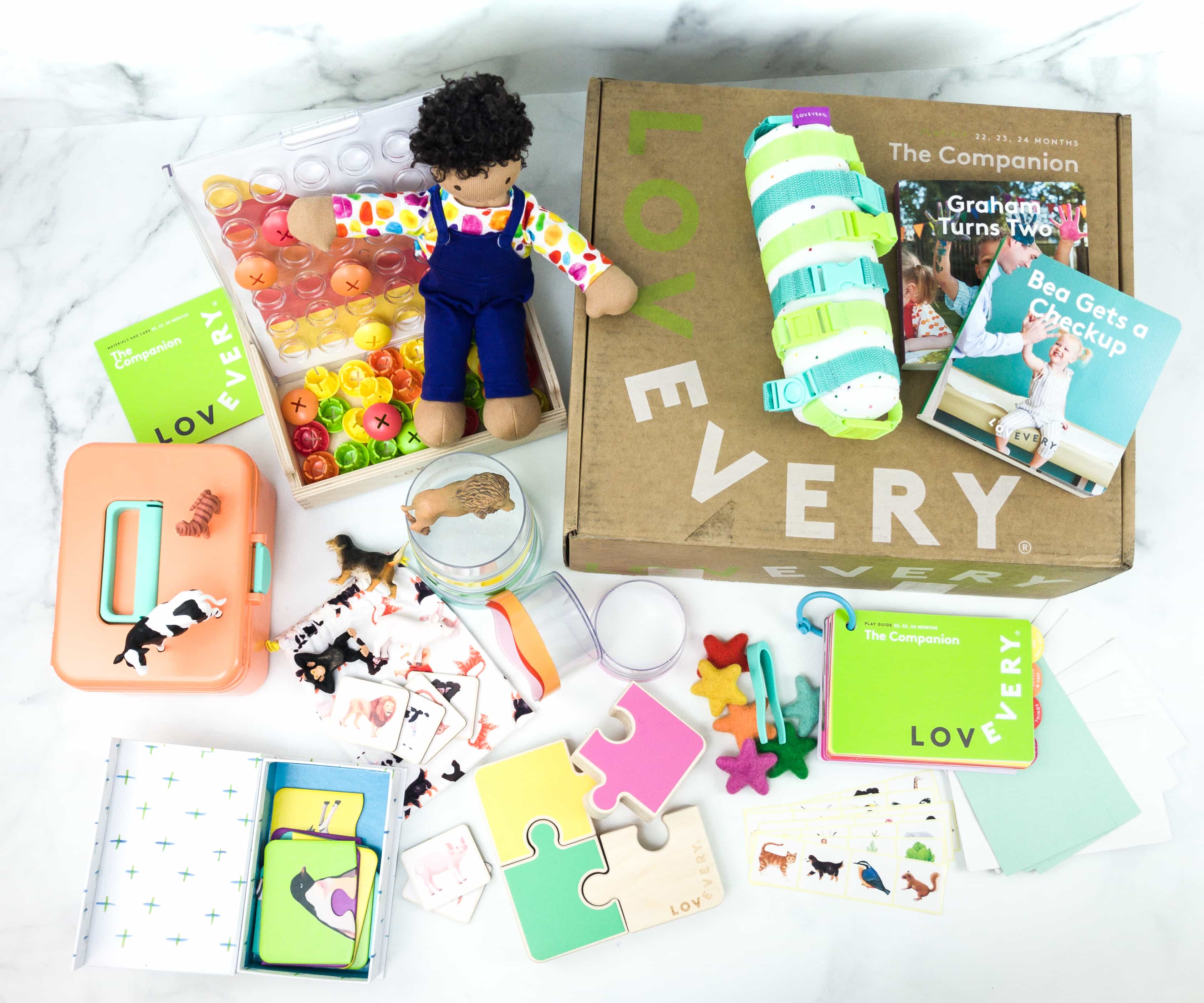 Everything in my box!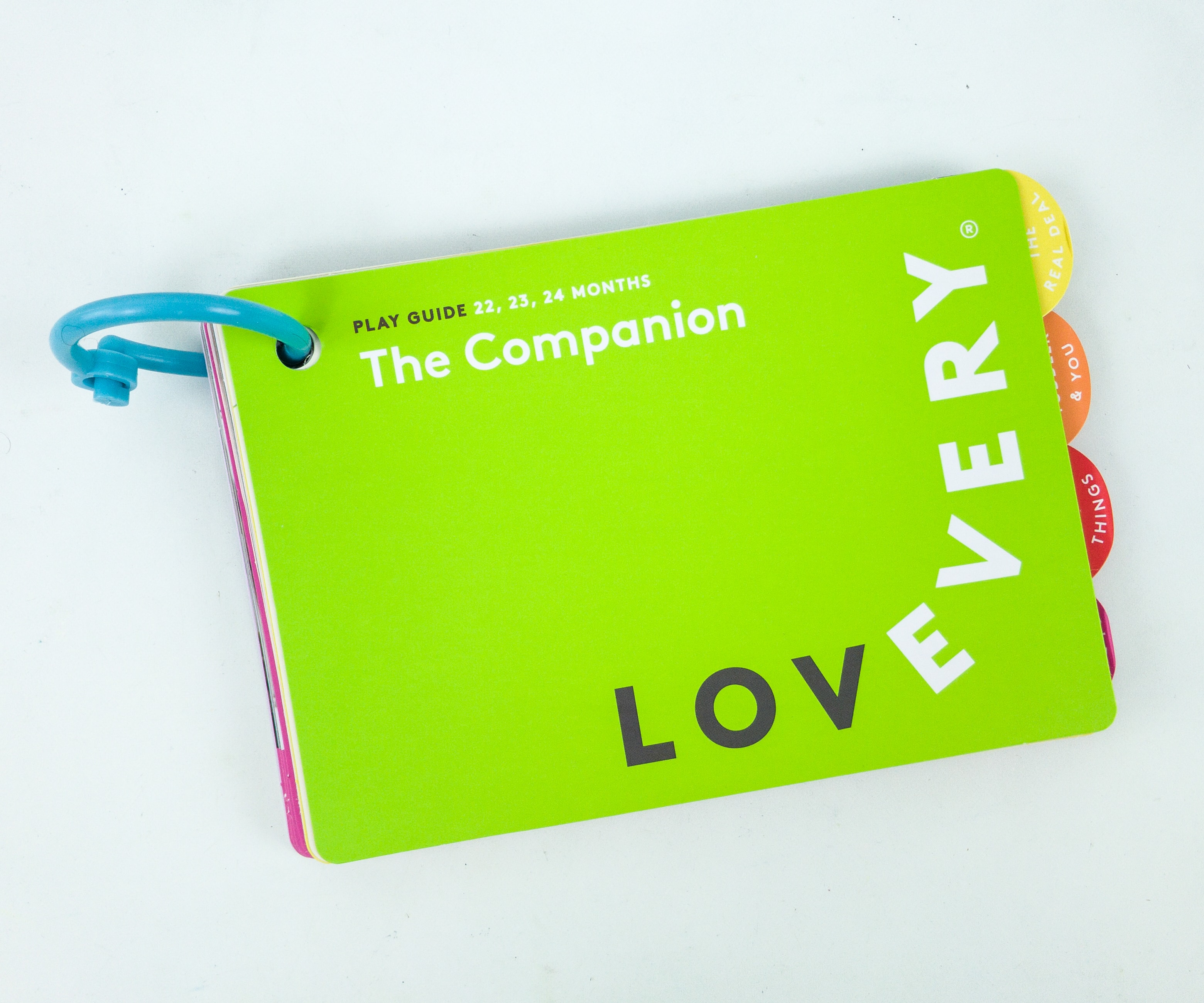 First up is the Play Guide!
This guide is divided into different sections, so it's easier to flip through them and find what you're looking for.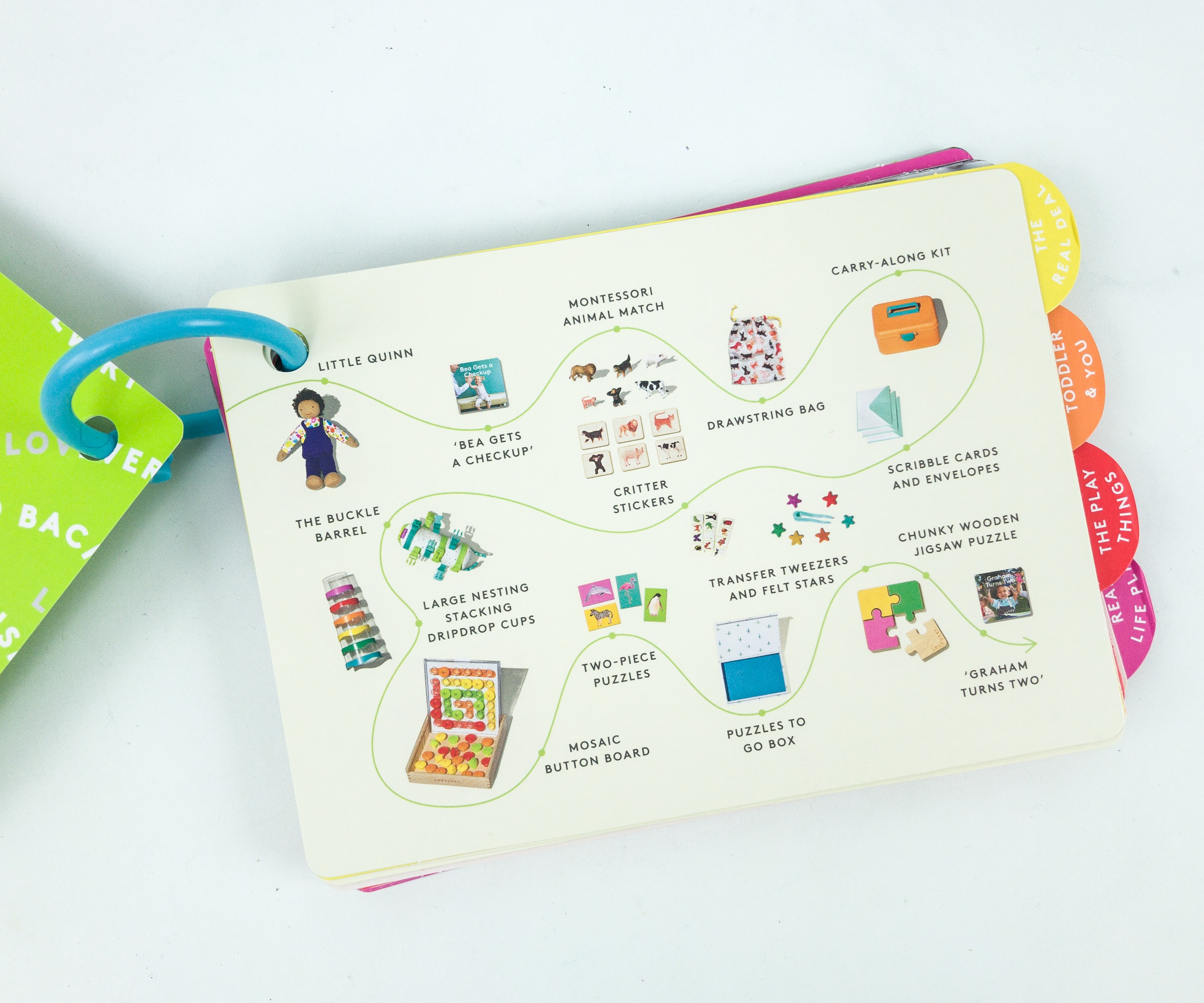 Like the information sheet, it gave us a rundown of all the toys in the box.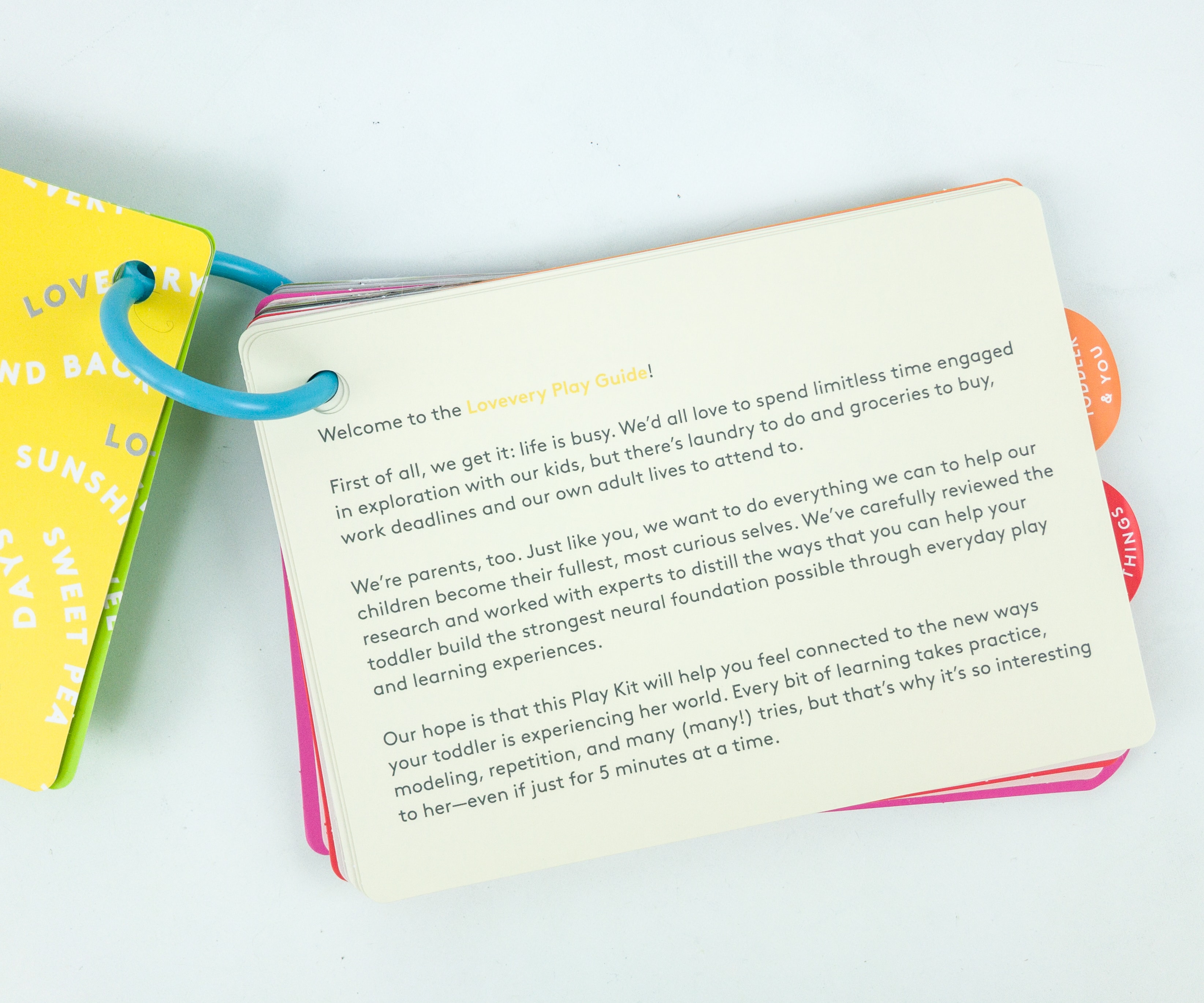 There's a welcome note!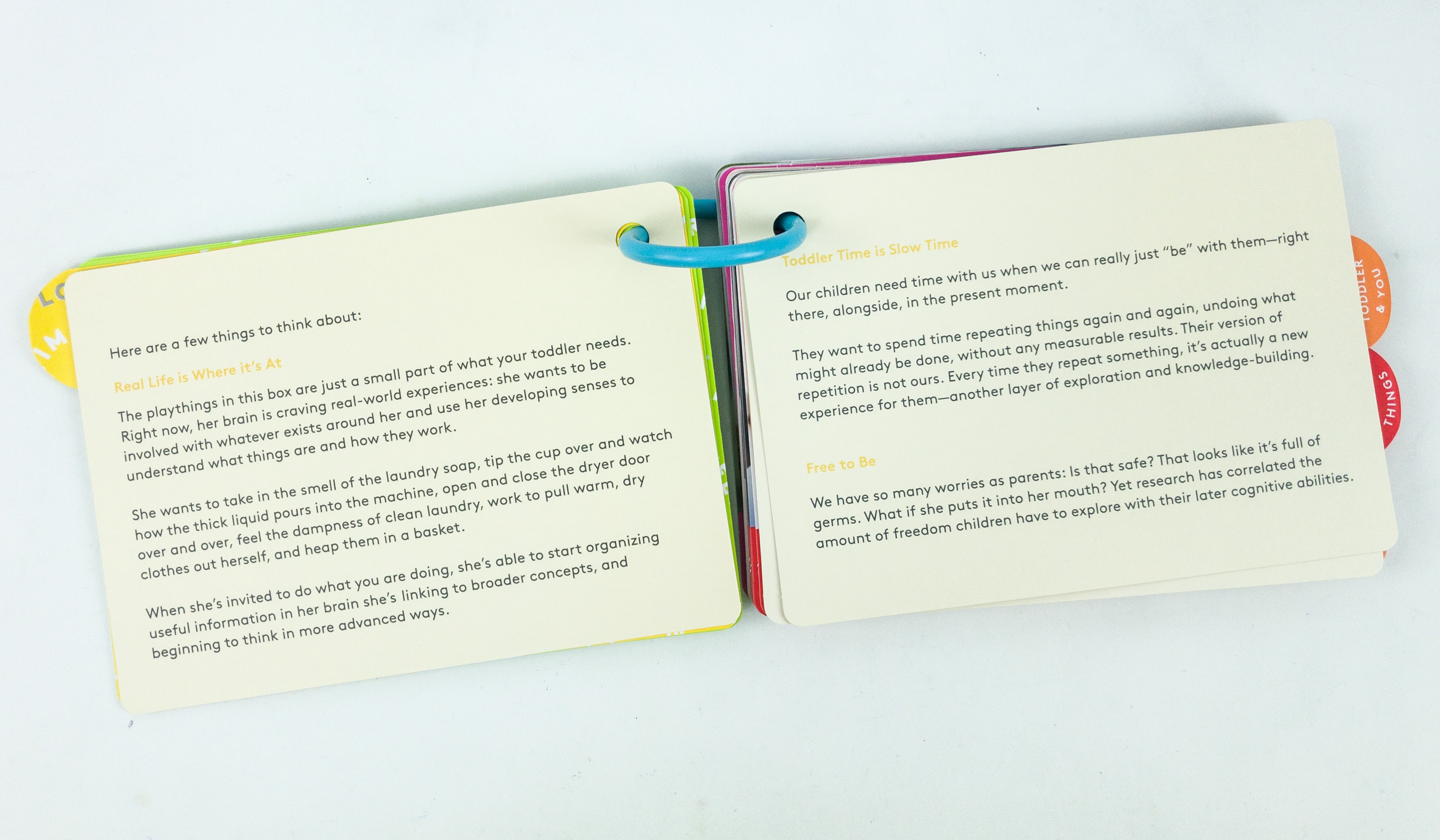 There are also reminders for parents and some things to ponder on as you accompany your child in their learning journey.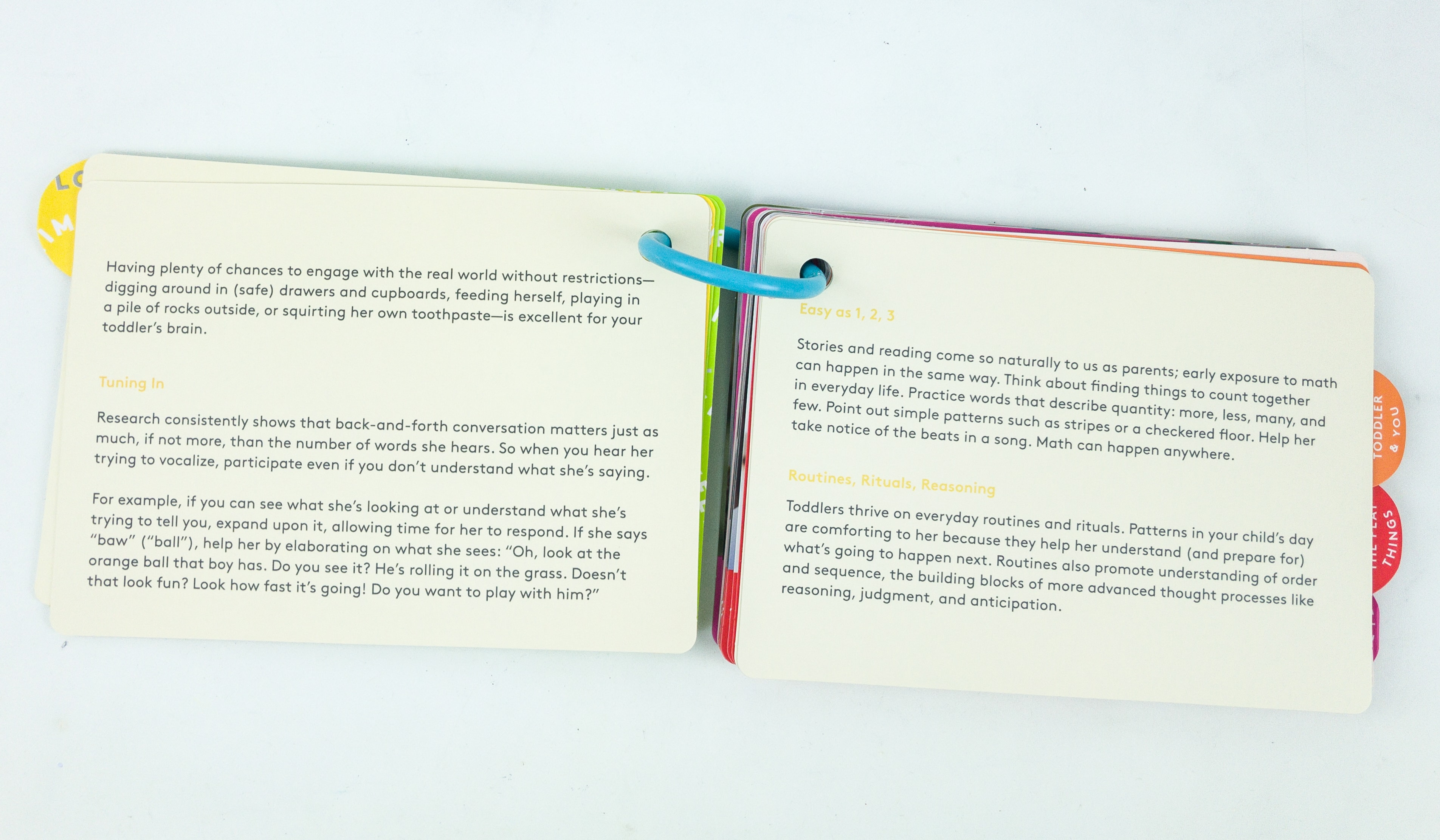 Here, they tell us how conversations and routines are important for toddlers. They also encourage parents to introduce math and counting to their children at an early age.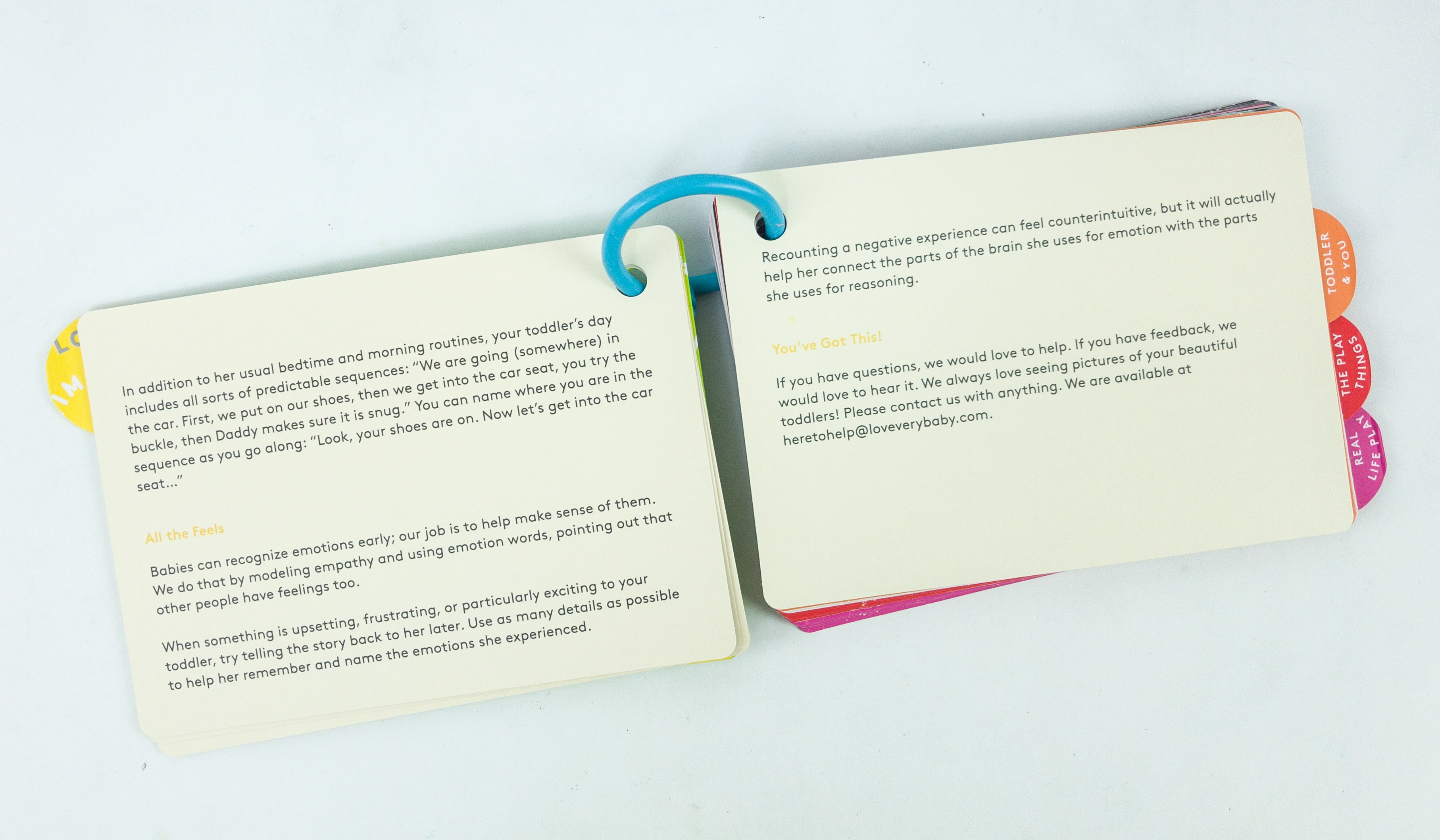 It's lengthy but definitely worth a read!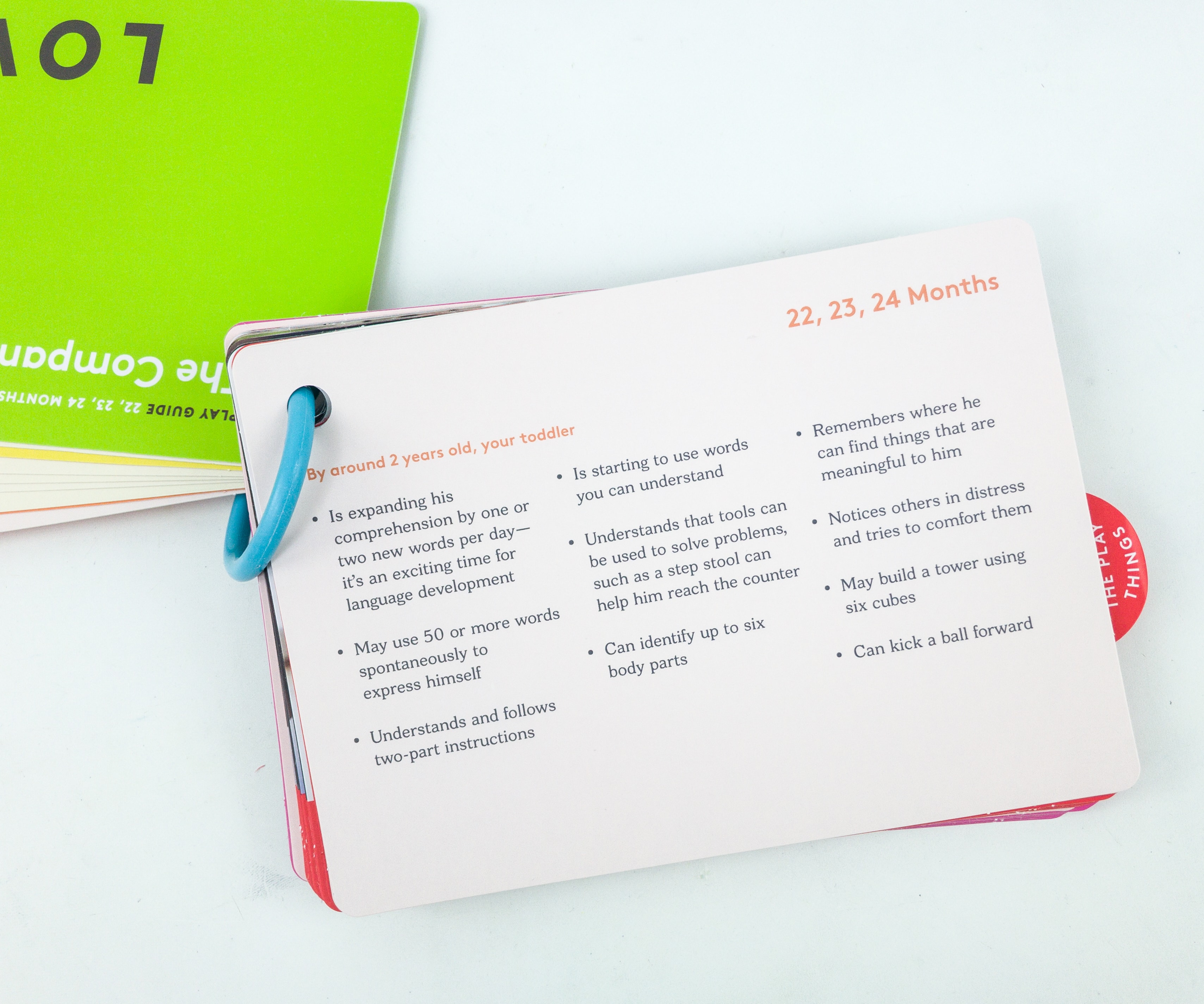 Here, they listed what 22 to 24-month-old kids are already capable of.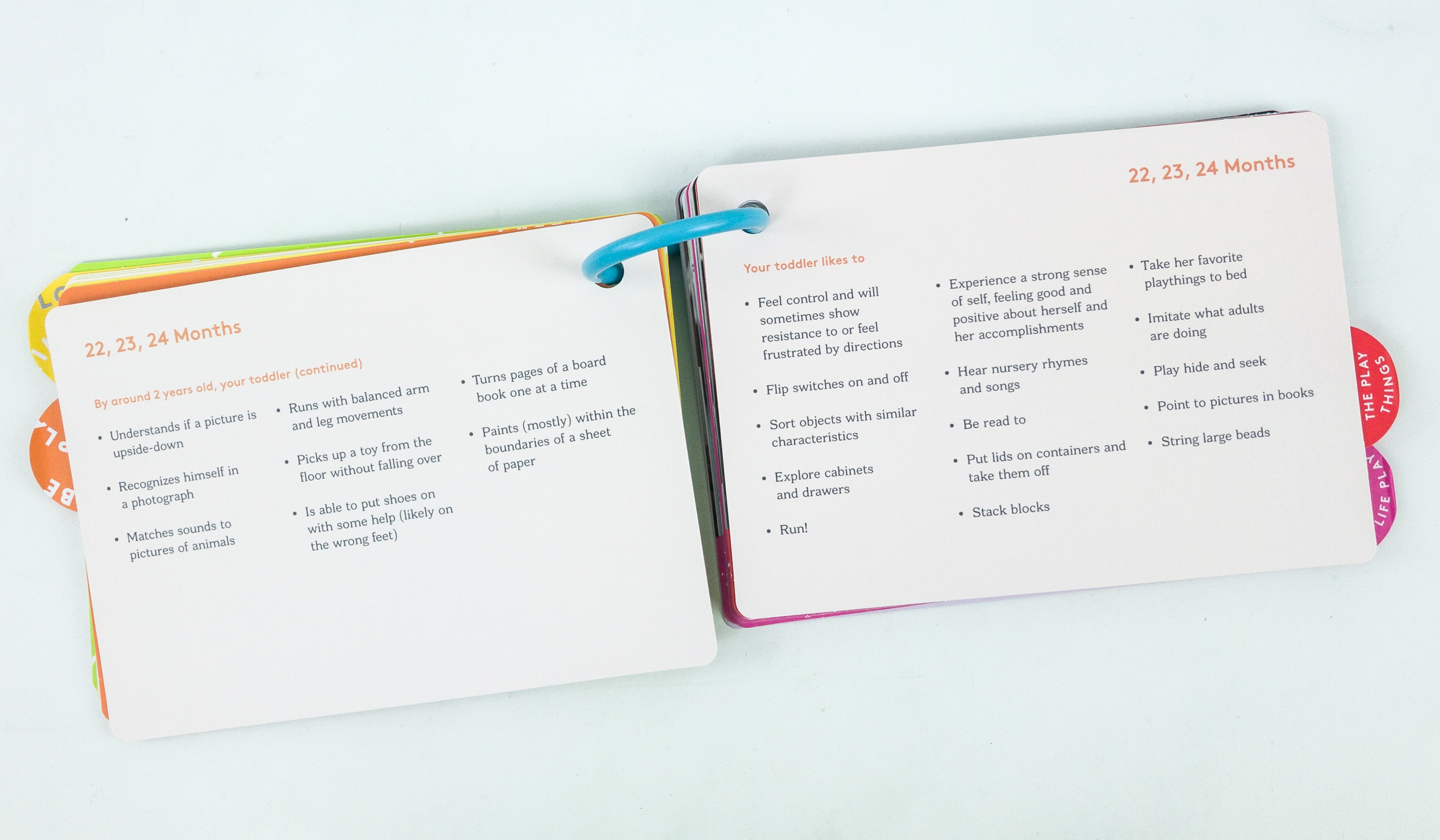 It's also really helpful that they listed down what babies of this age like to do! Not everything would apply to your baby, but at least you'd get a general idea.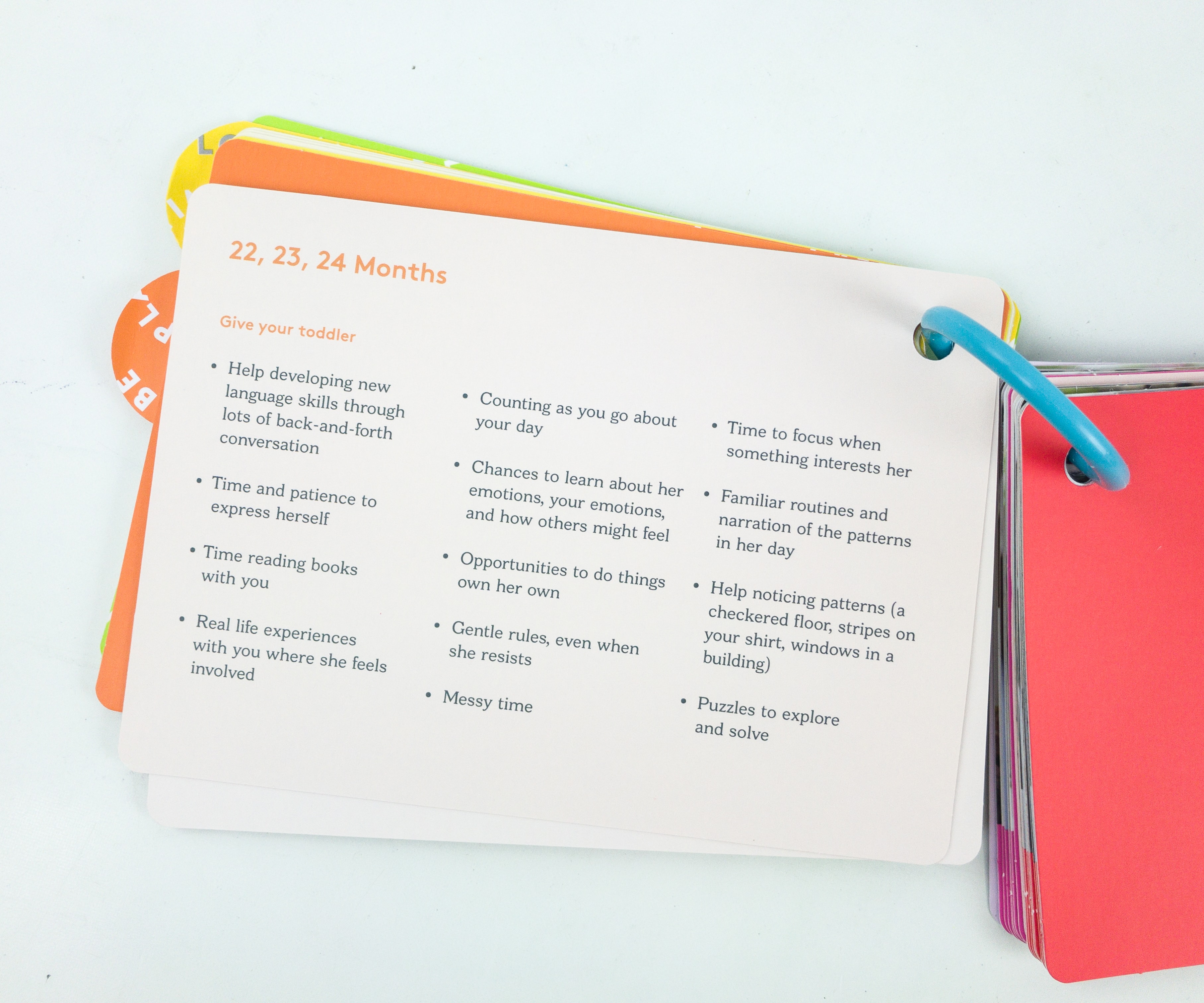 Lastly, there's a list of the appropriate things we should give our baby at this stage. There are lots of insights already!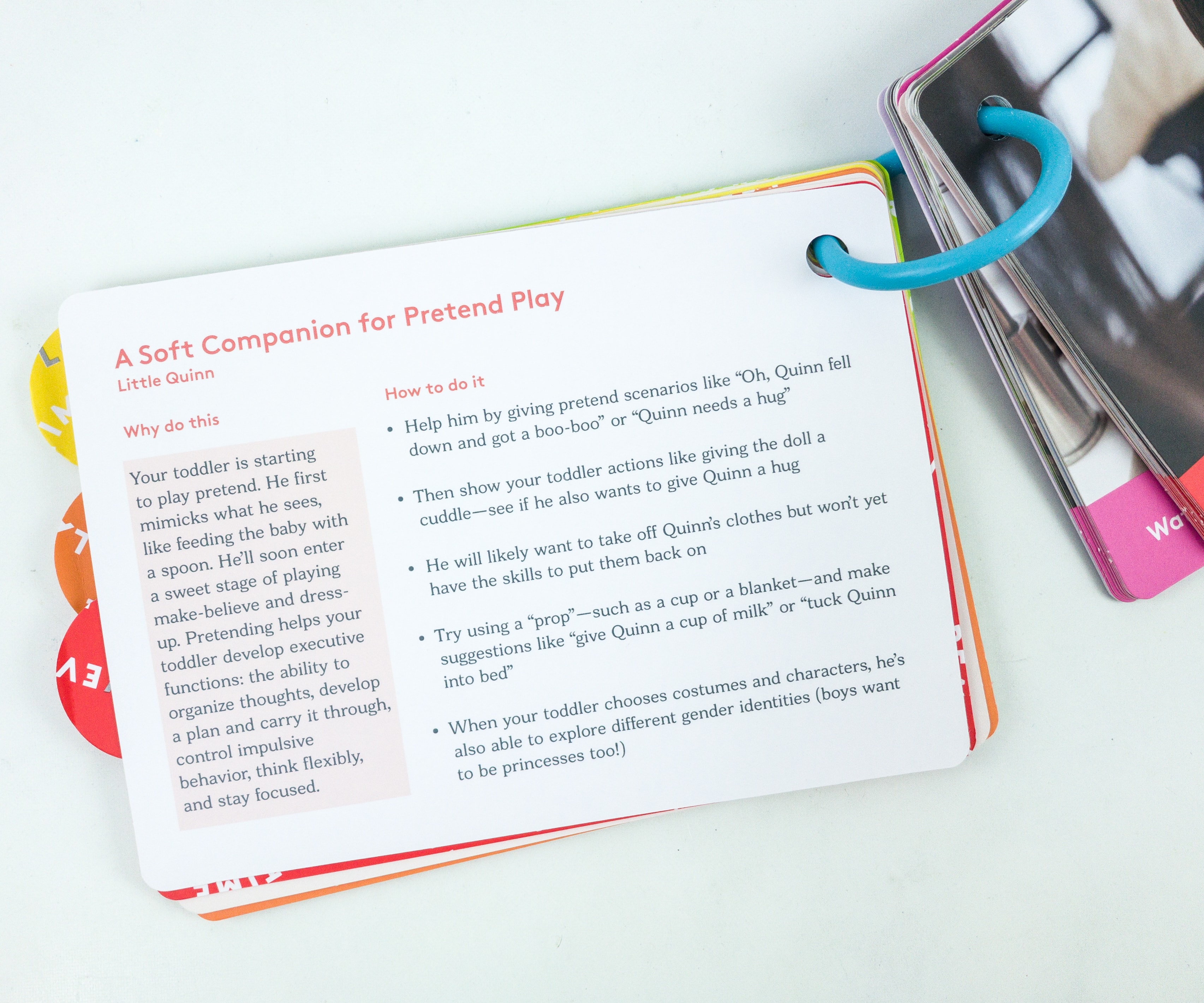 The first activity is A Soft Companion for Pretend Play!
Your toddler is starting to play pretend. He first mimicks what he sees, like feeding the baby with a spoon. He'll soon enter a sweet stage of playing make-believe and dress-up. Pretending helps your toddler develop excecutive fucntions: the ability to organize thoughts, develop a plan and carry it through, control impulsive.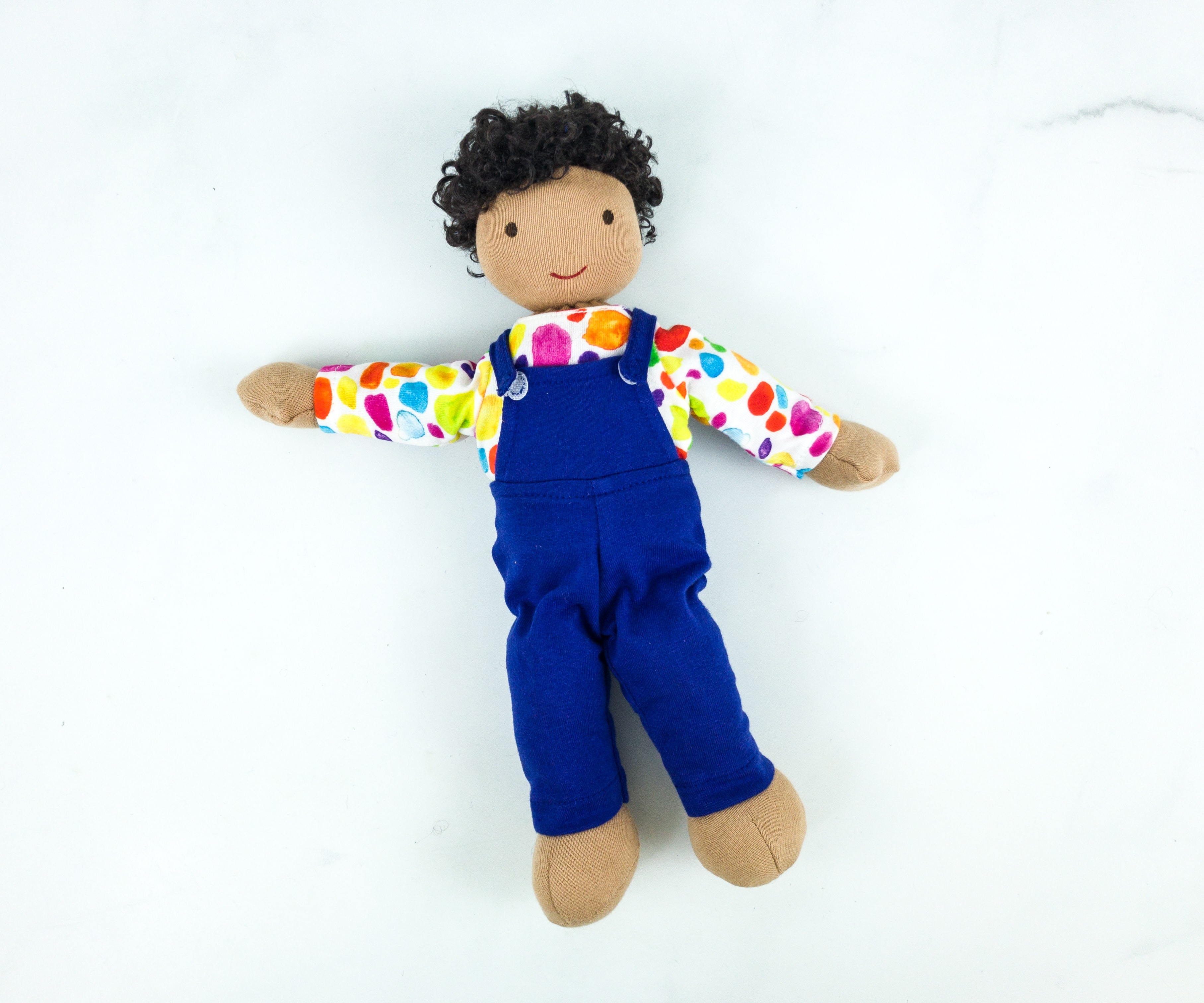 To encourage pretend play, they included Little Quinn, a stuffed toy!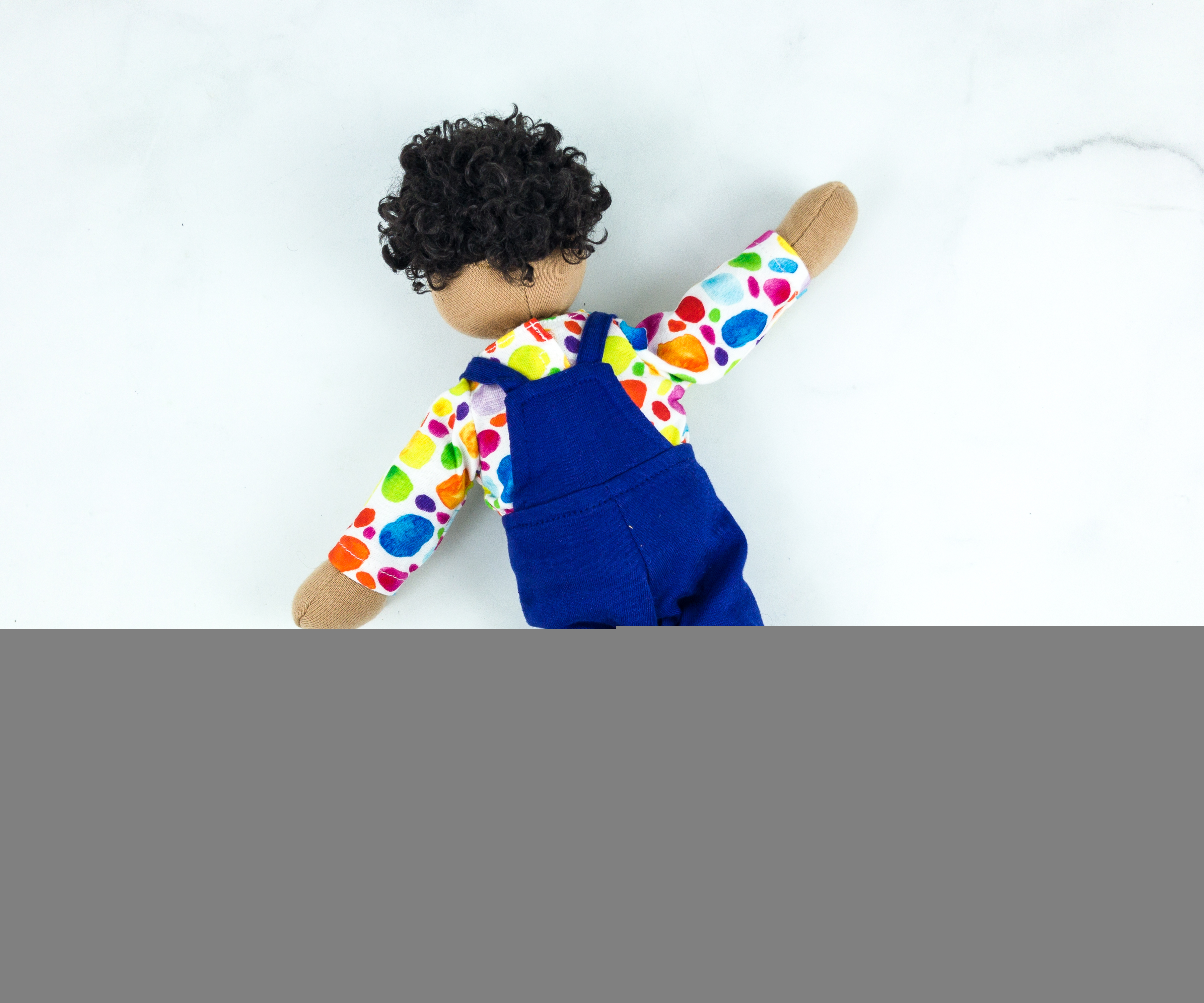 It's soft and cuddly, and it's even wearing colorful clothes.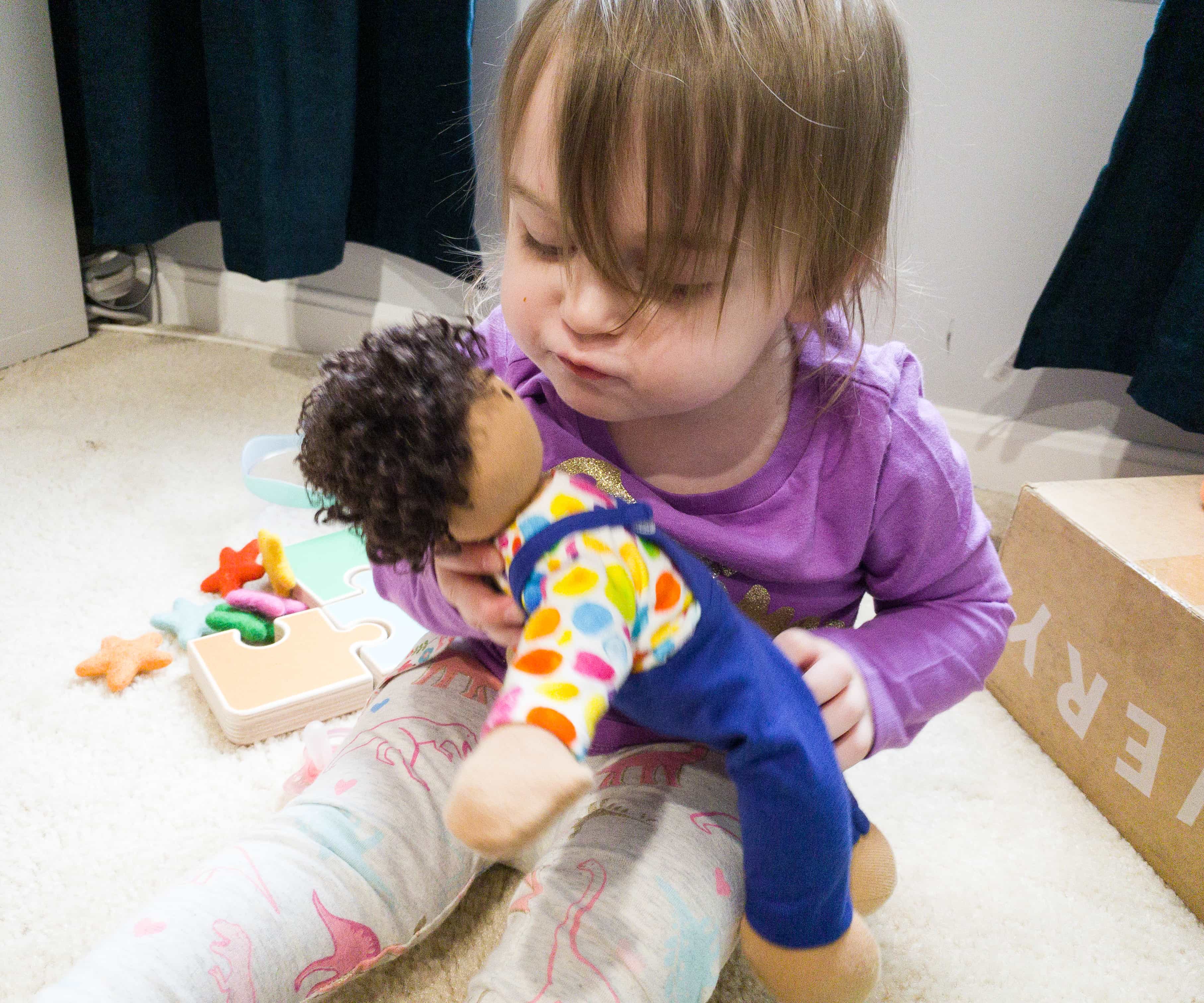 Aww! Here's my baby hugging Little Quinn! She's loving pretend play so far!
Here's she's giving all the animal toys to Little Quinn! How cute!
Next up is Going to the Doctor Can Be Fun!
Going to the doctor is a big part of a toddler's life. Preparing them for the experience will help make it a successful visit. This will also show her that routines happen even in unfamiliar places when she has the same experinces as Bea.
We all know how kids dread going to the doctor, but introducing it to them as early as now and telling them that it could be a positive experience would be a great help later on!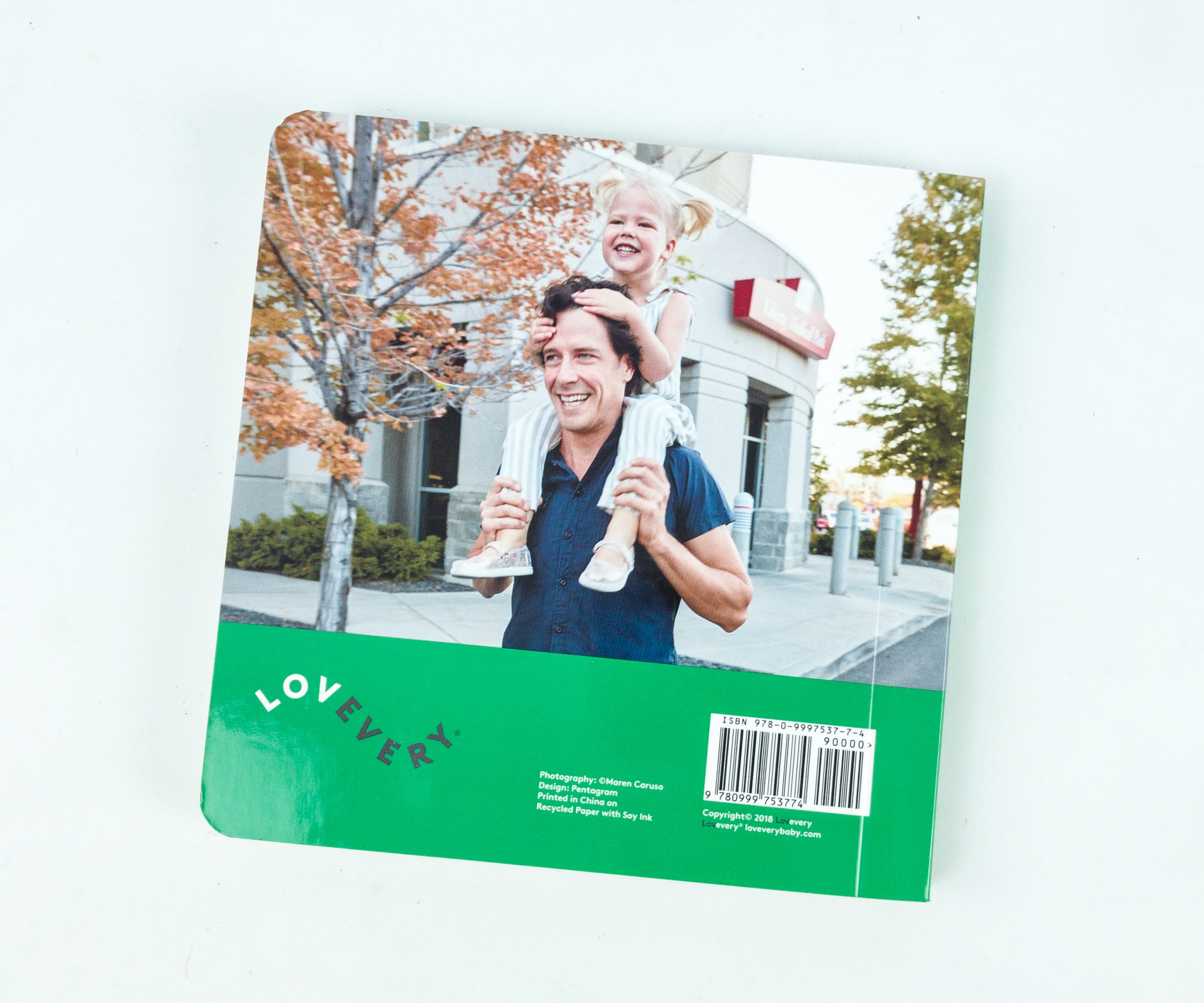 This picture book is a great aid in explaining hospital visits to kids!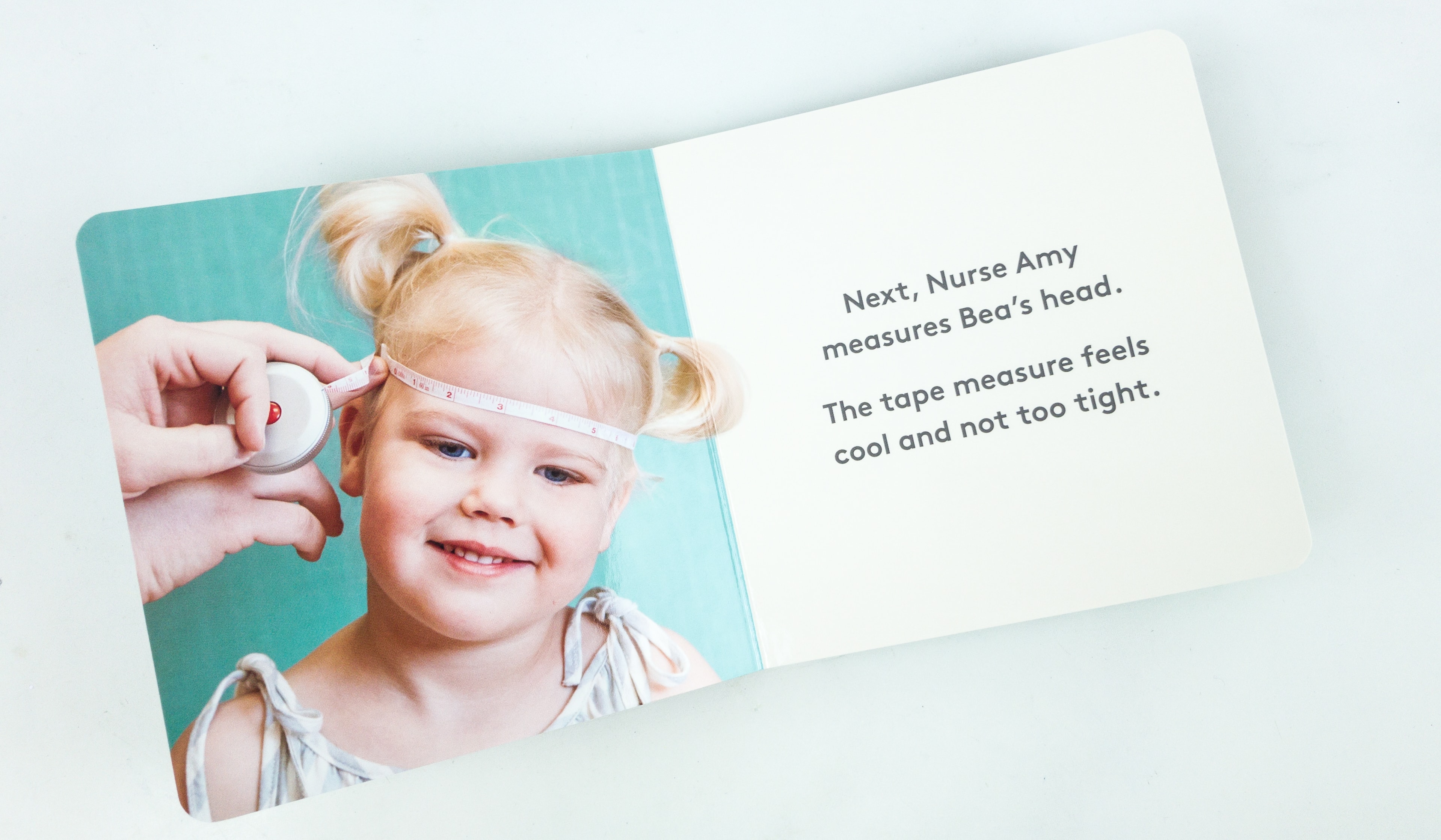 It has a photo on the left side and a short text on the right.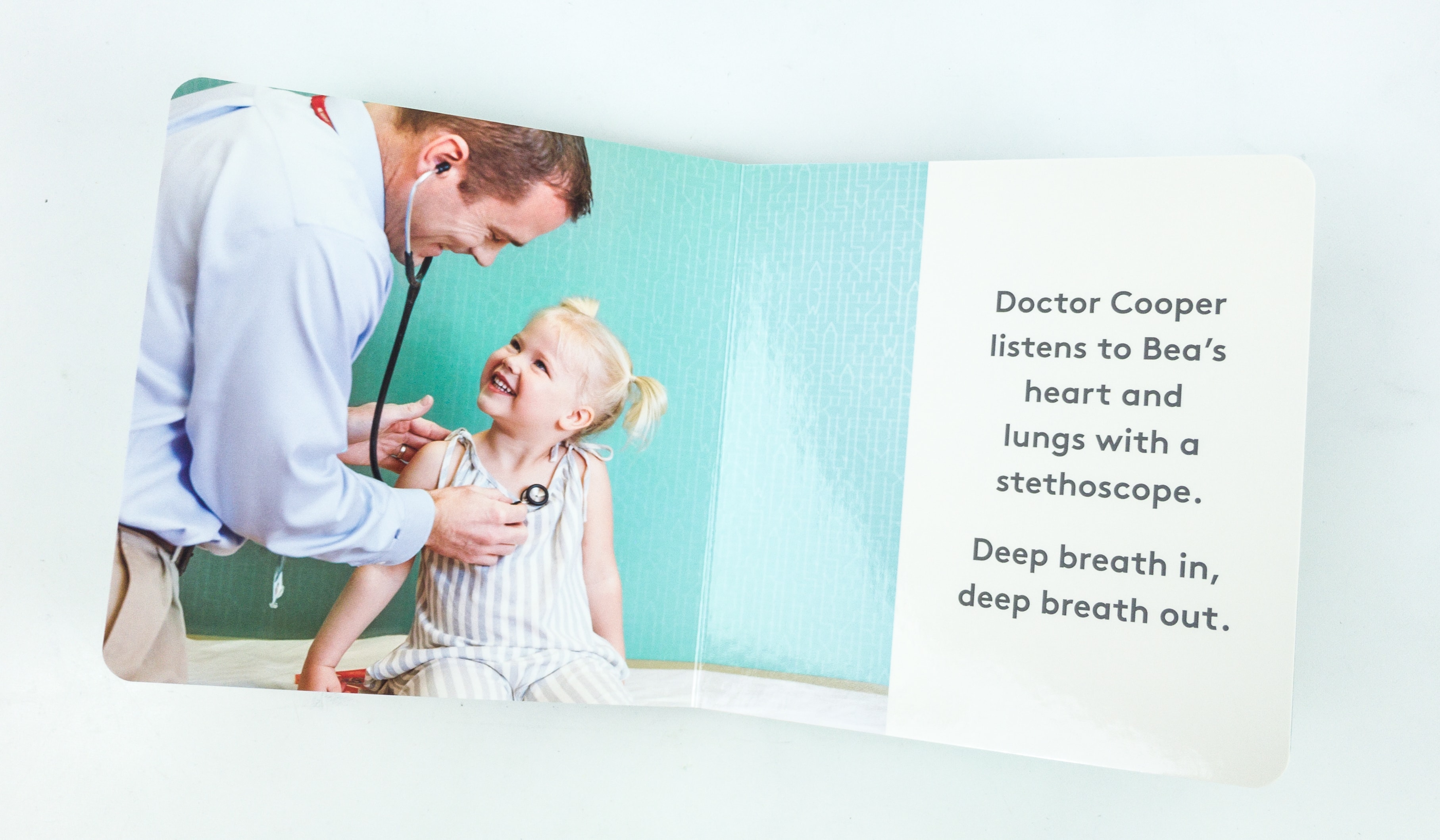 It shows what's usually being done during a hospital visit. All the parents have to do is to keep the conversation about this book as lighthearted as possible!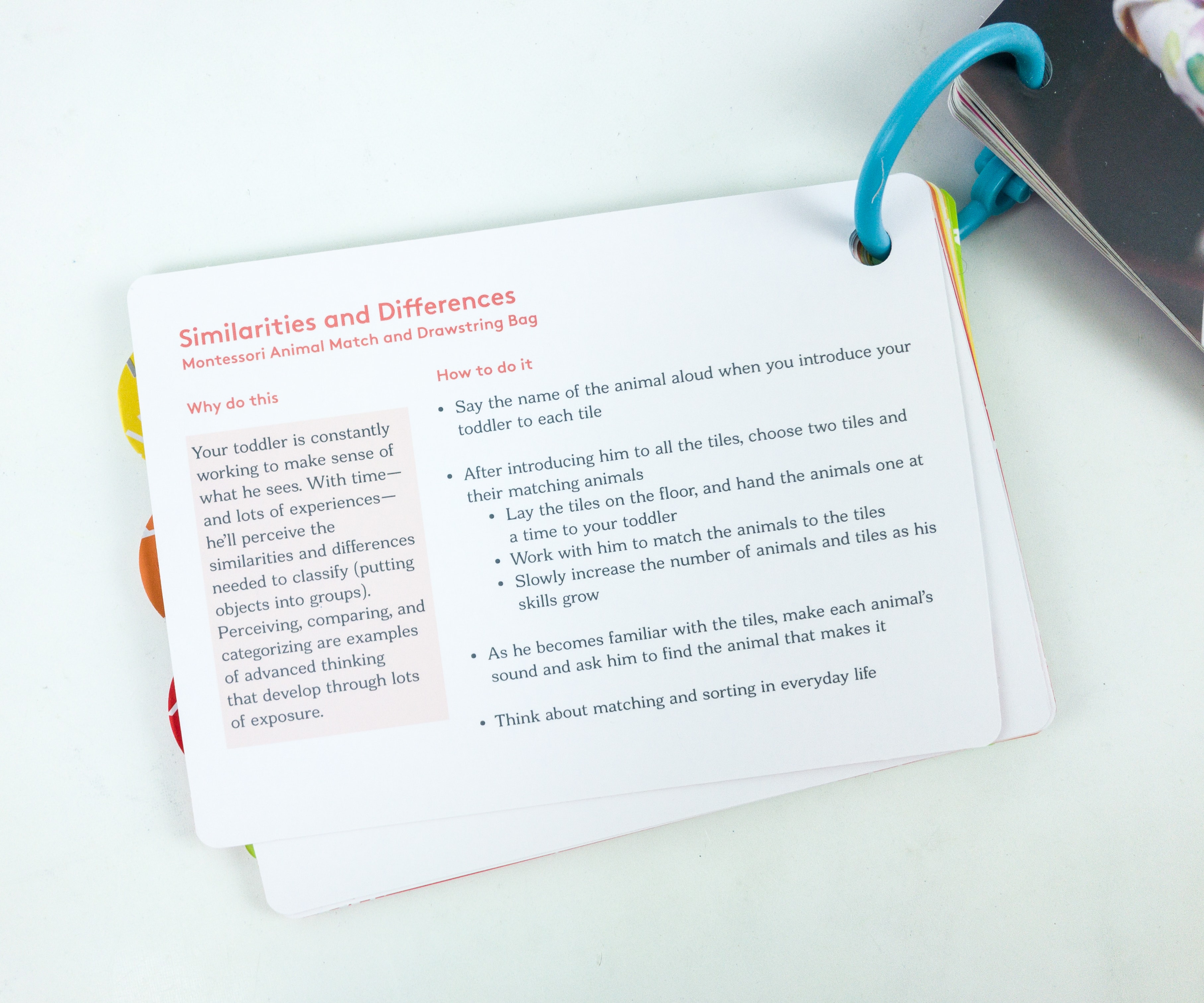 Another fun activity is Similarities and Differences!
Your toddler is constantly working to make sense of what he sees. With time — and lots of experiences — he'll perceive the similarities and differences needed to classify (putting objects into groups). Perceiving, comparing, and categorizing are examples of advanced thinking that develop through lots of exposure.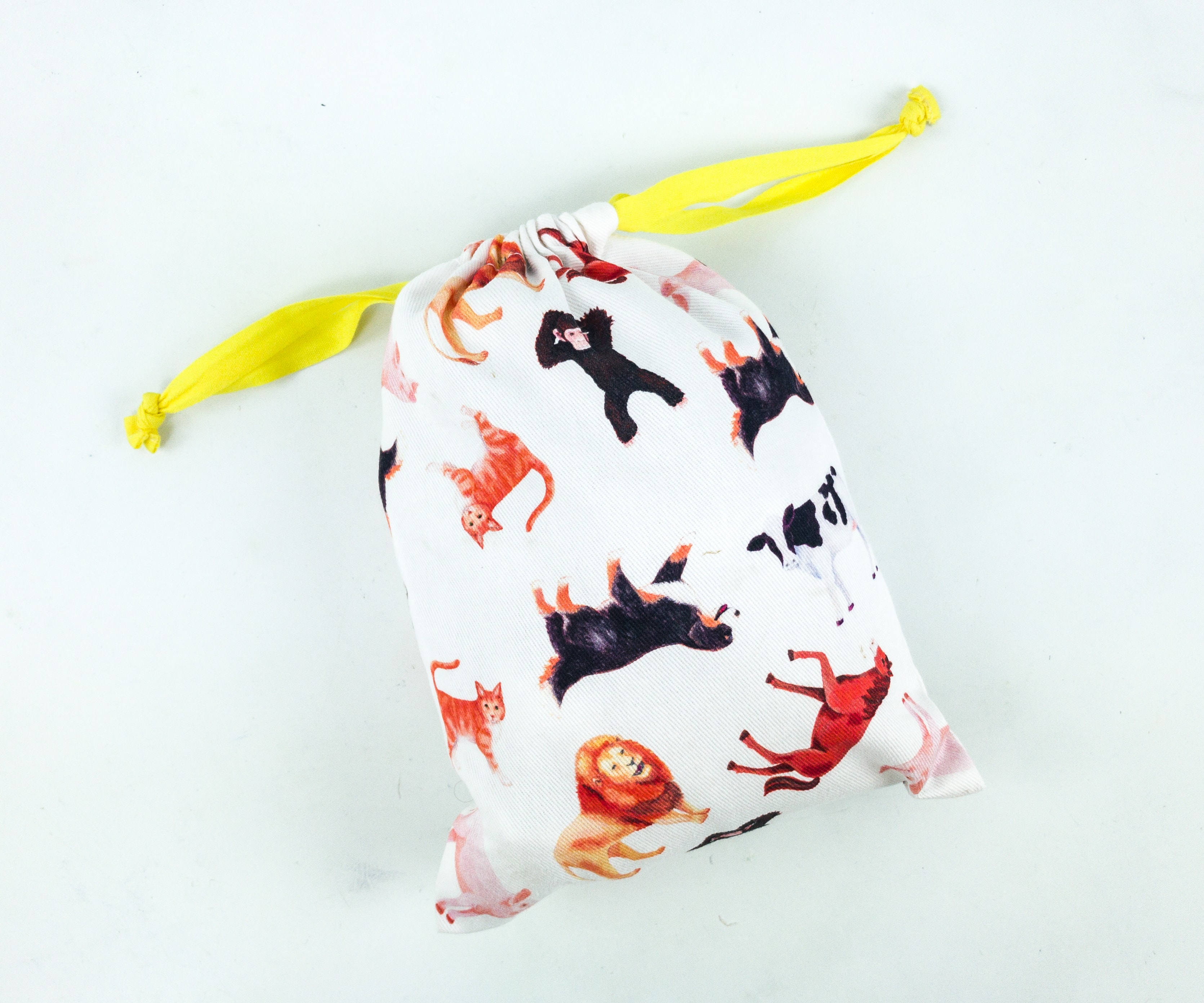 For this activity, we got Montessori Animal Match and Drawstring Bag!
It includes animal figures and their corresponding illustrations on a thick card. You could start by introducing each animal to your child before playing the game!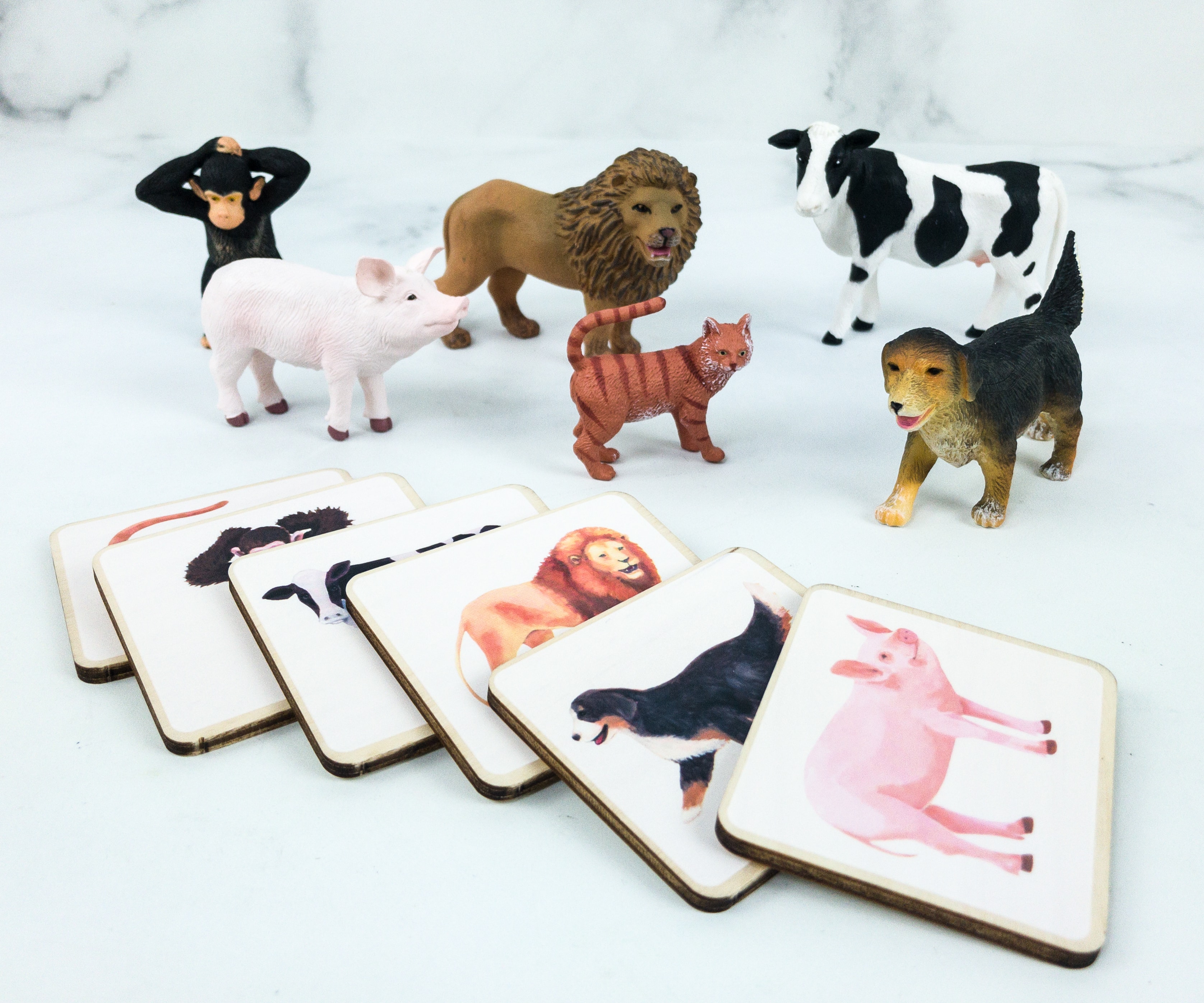 When they're already familiar with the names and appearances of each animal, it's time to play a matching game! It could be tough at first and that's okay! You can guide them until they can do it on their own. My toddler cannot get enough of this game!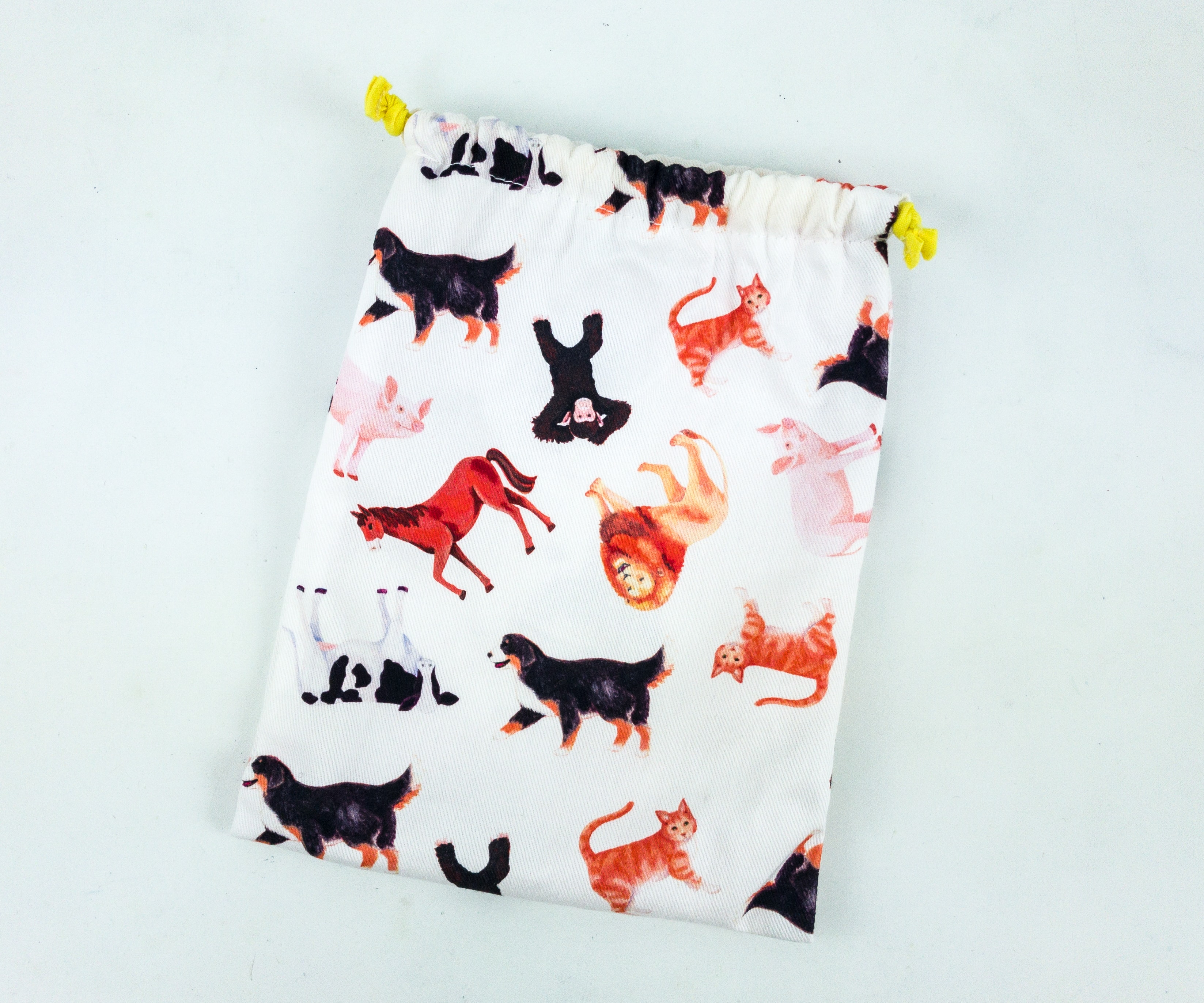 The drawstring pouch is too cute! It's also filled with animal prints and it's reusable.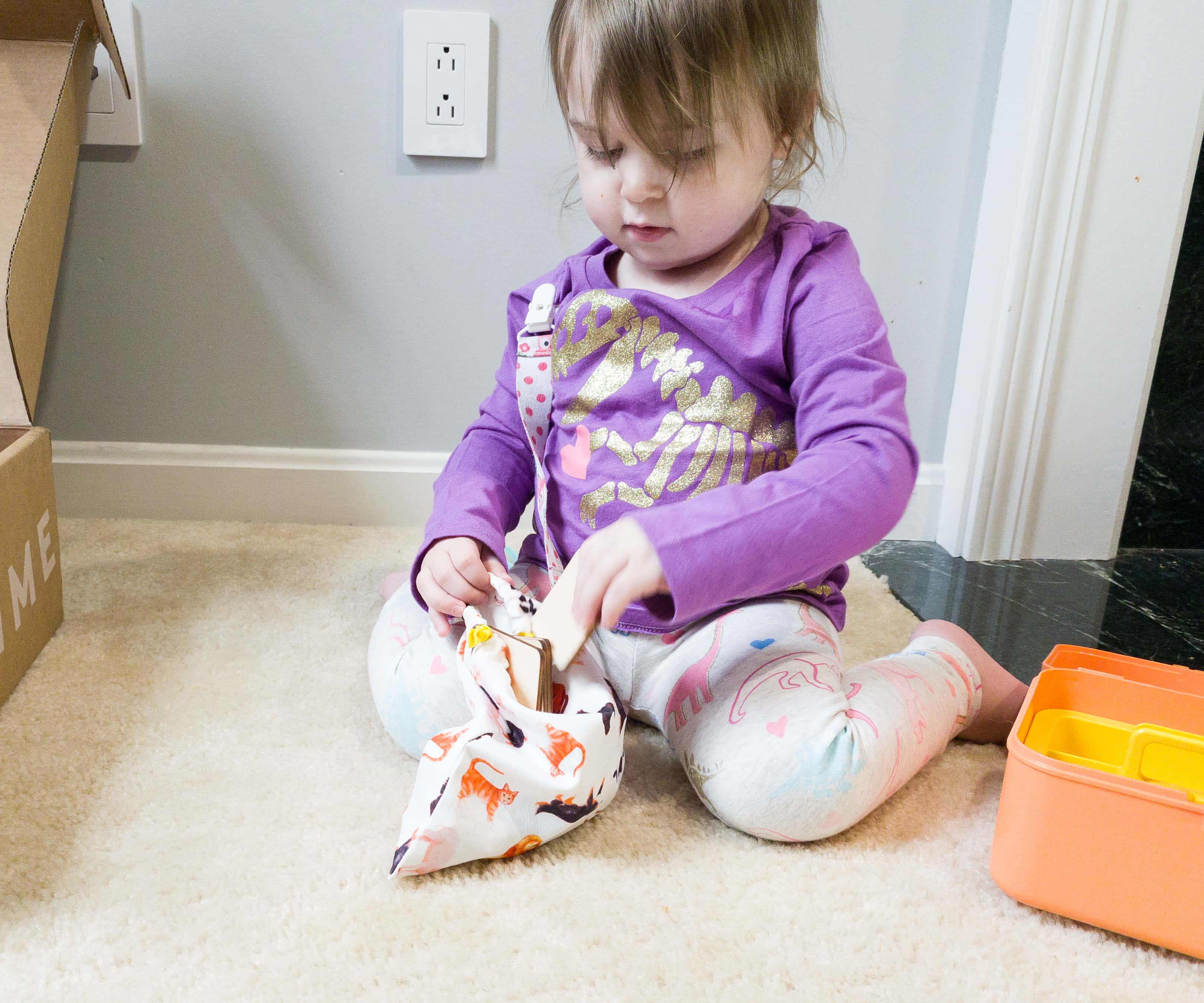 Here's my baby opening the pouch for the first time!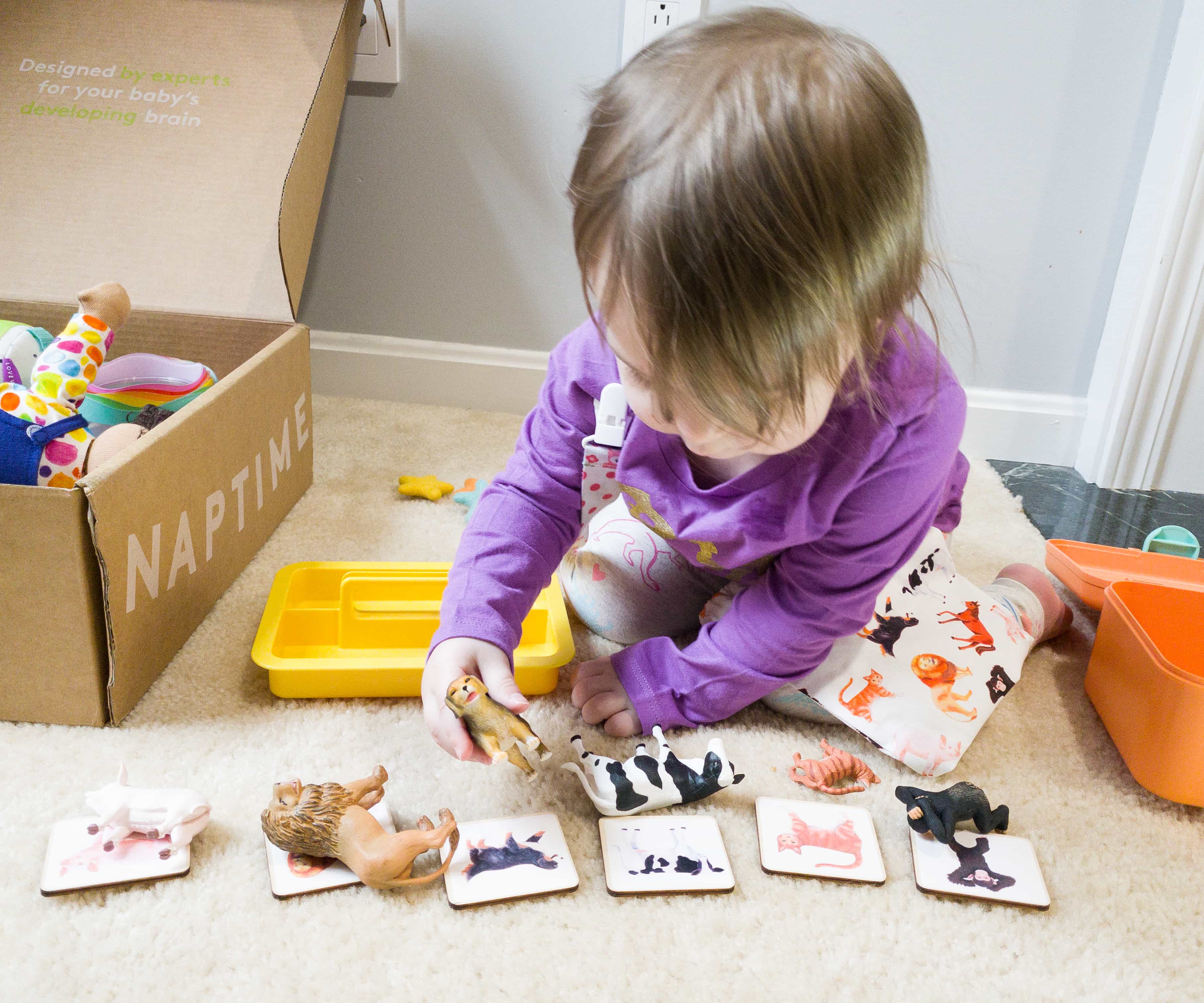 Yay! It didn't took long before she got everything right!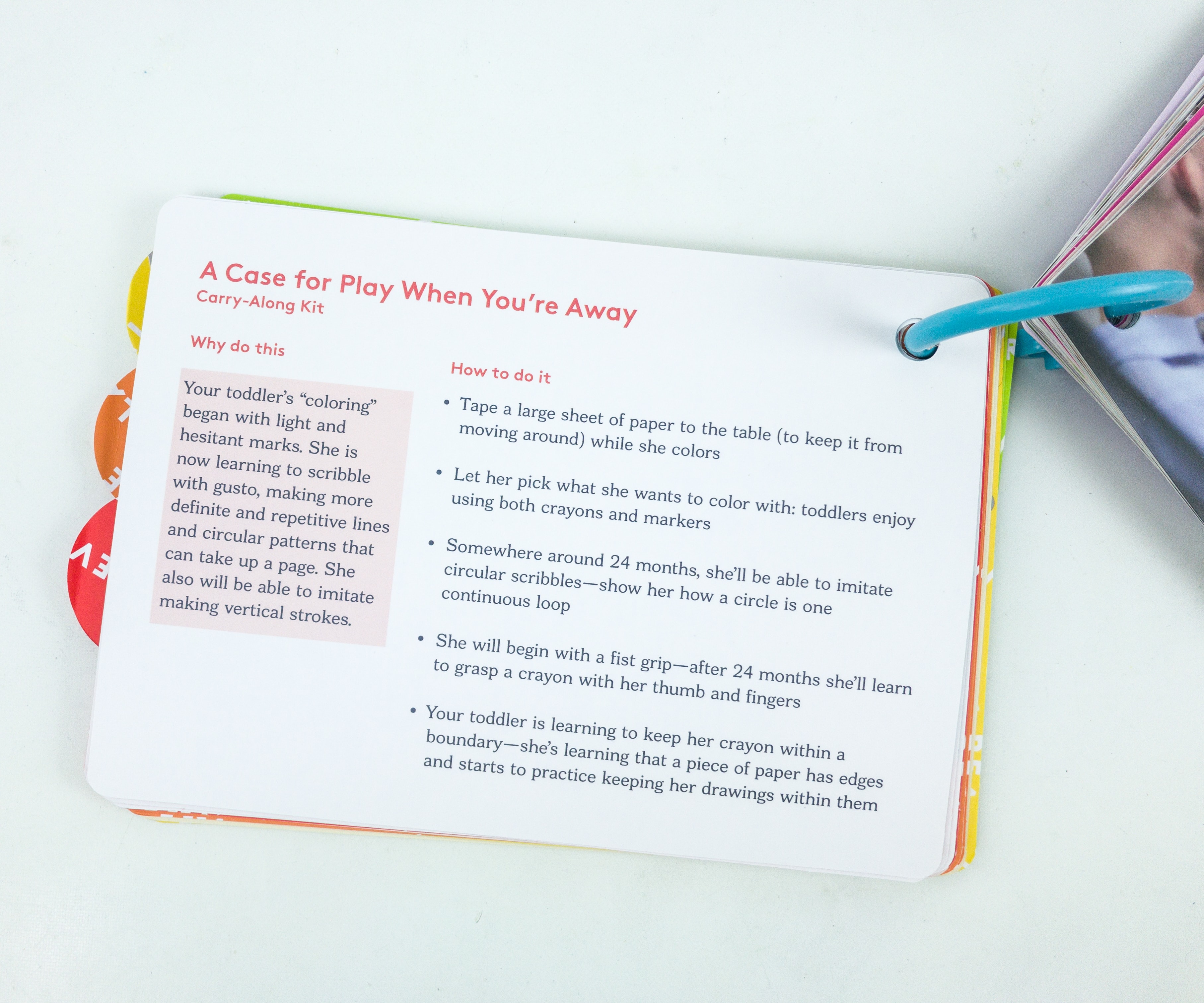 Here's the next activiity: A Case for Play When You're Away!
Your toddler's "coloring" began with light and hesitant marks. She is now learning to scribble with gusto, making more definite and repetitive lines and circular patterns that can take up a page. She also will be able to imitate making vertical strokes.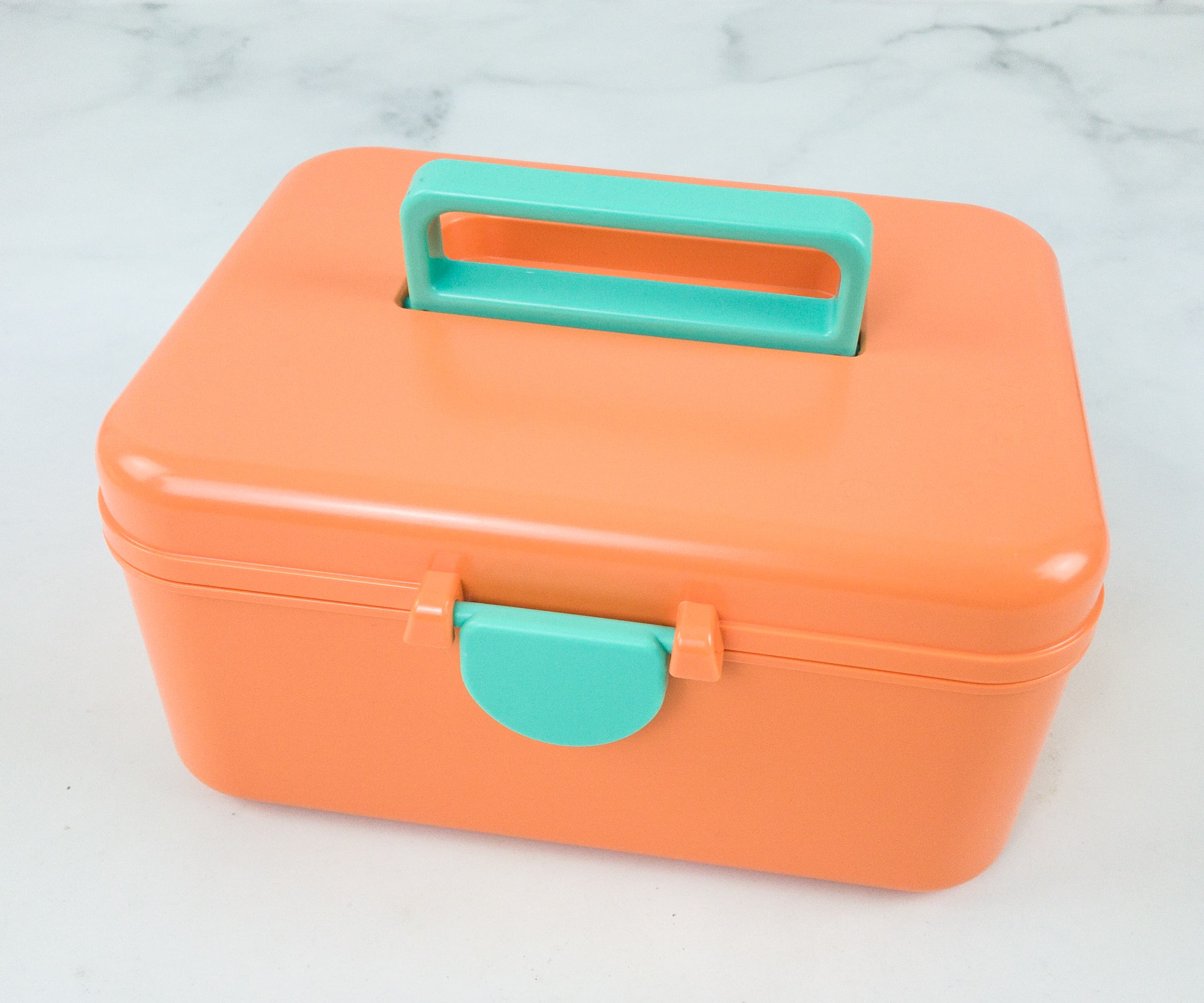 We have this Carry-Along Kit for the next activity! It's in orange, and has a light green lock and handle.
Upon opening, we saw a yellow tray with partitions.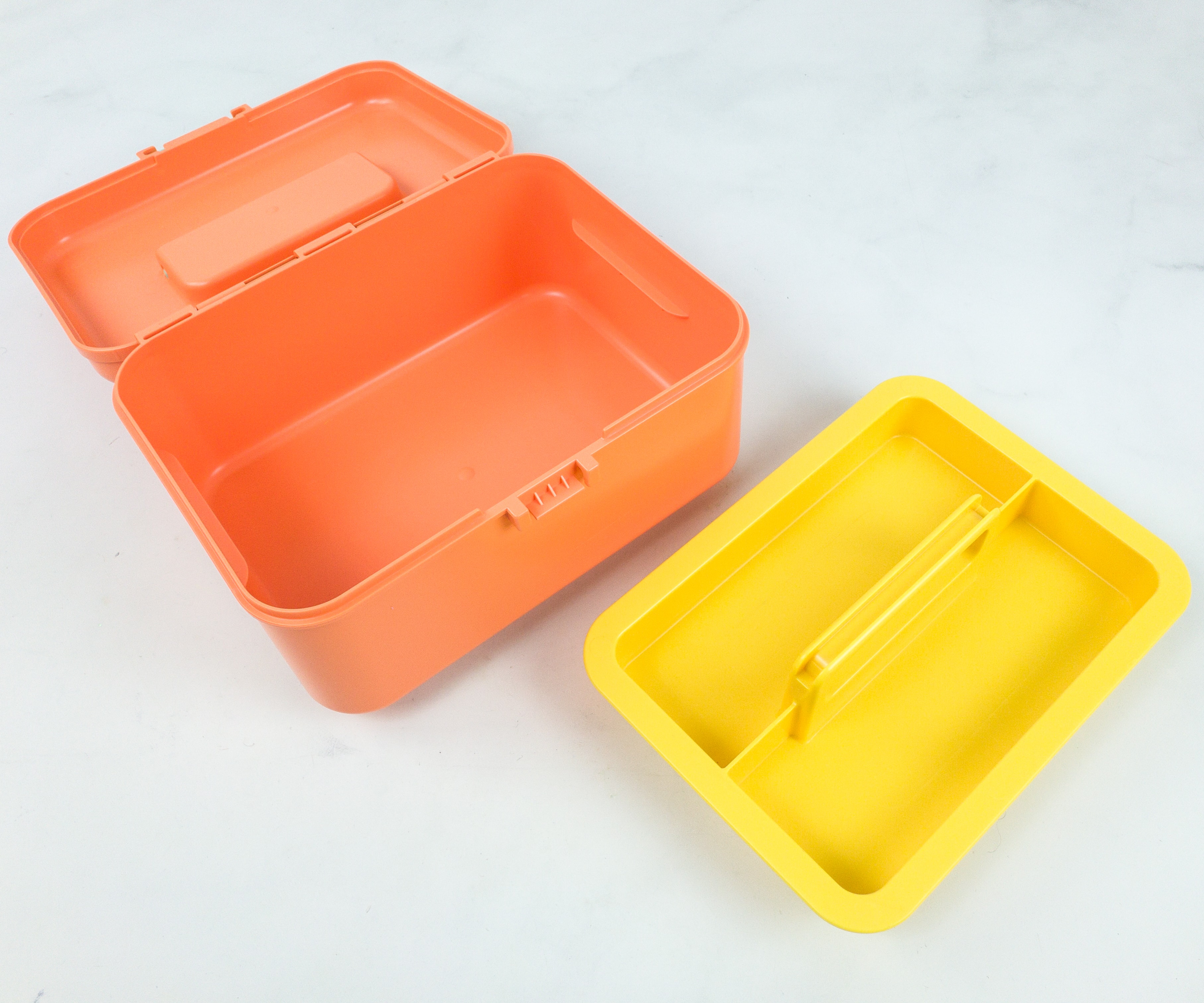 The yellow tray is removable!
My daughter placed some of her new toys in the container while she was playing the matching game.
The following activity is entitled More Practice with Pincer Grasping!
Peeling the edge of a sticker from a sticker sheet requires the very tips of your toddler's fingers to work in a neat pincer grasp. Plus, stickers are fun!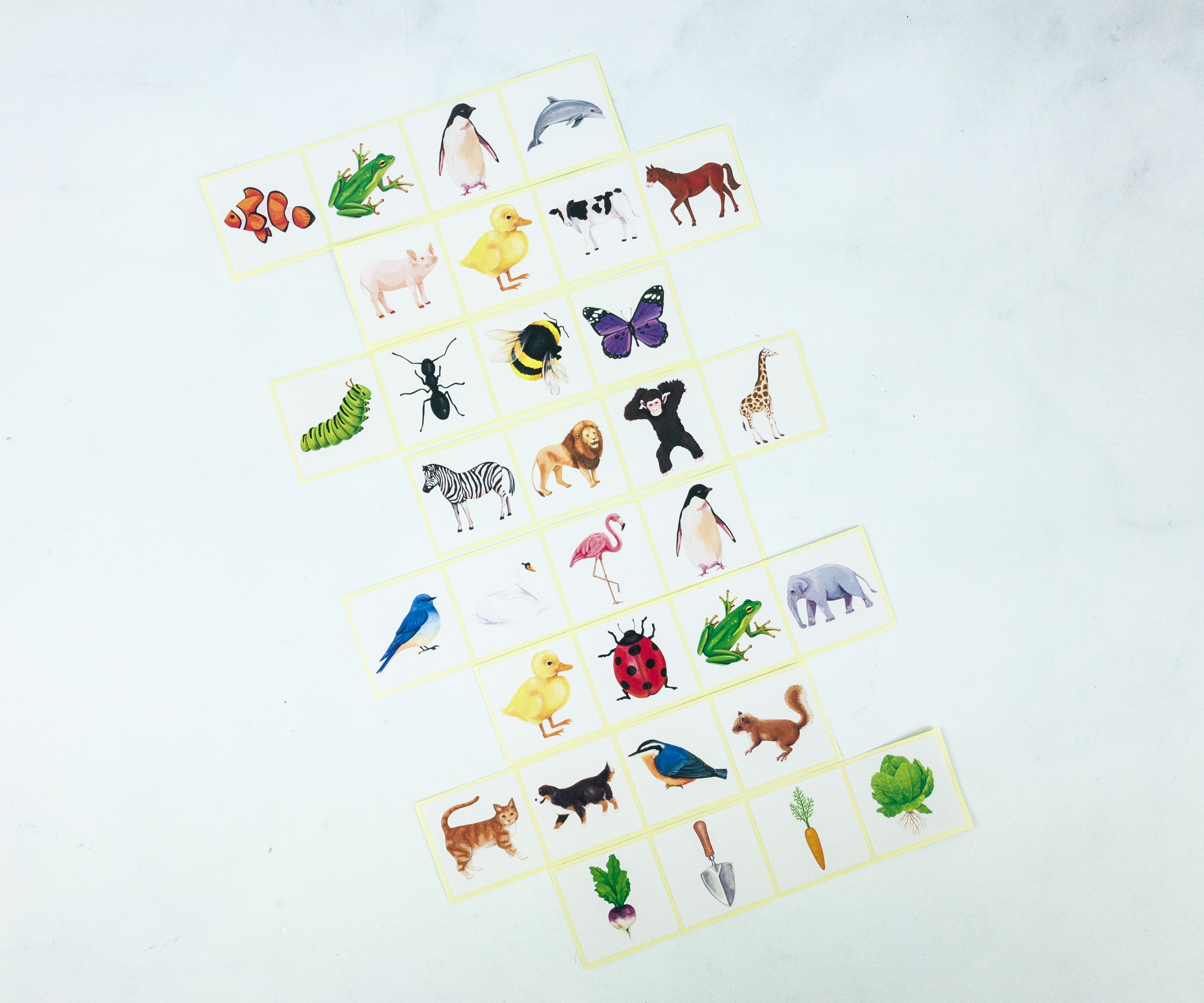 Who doesn't love stickers? We got a sheet of them this month, featuring various animals and even plants.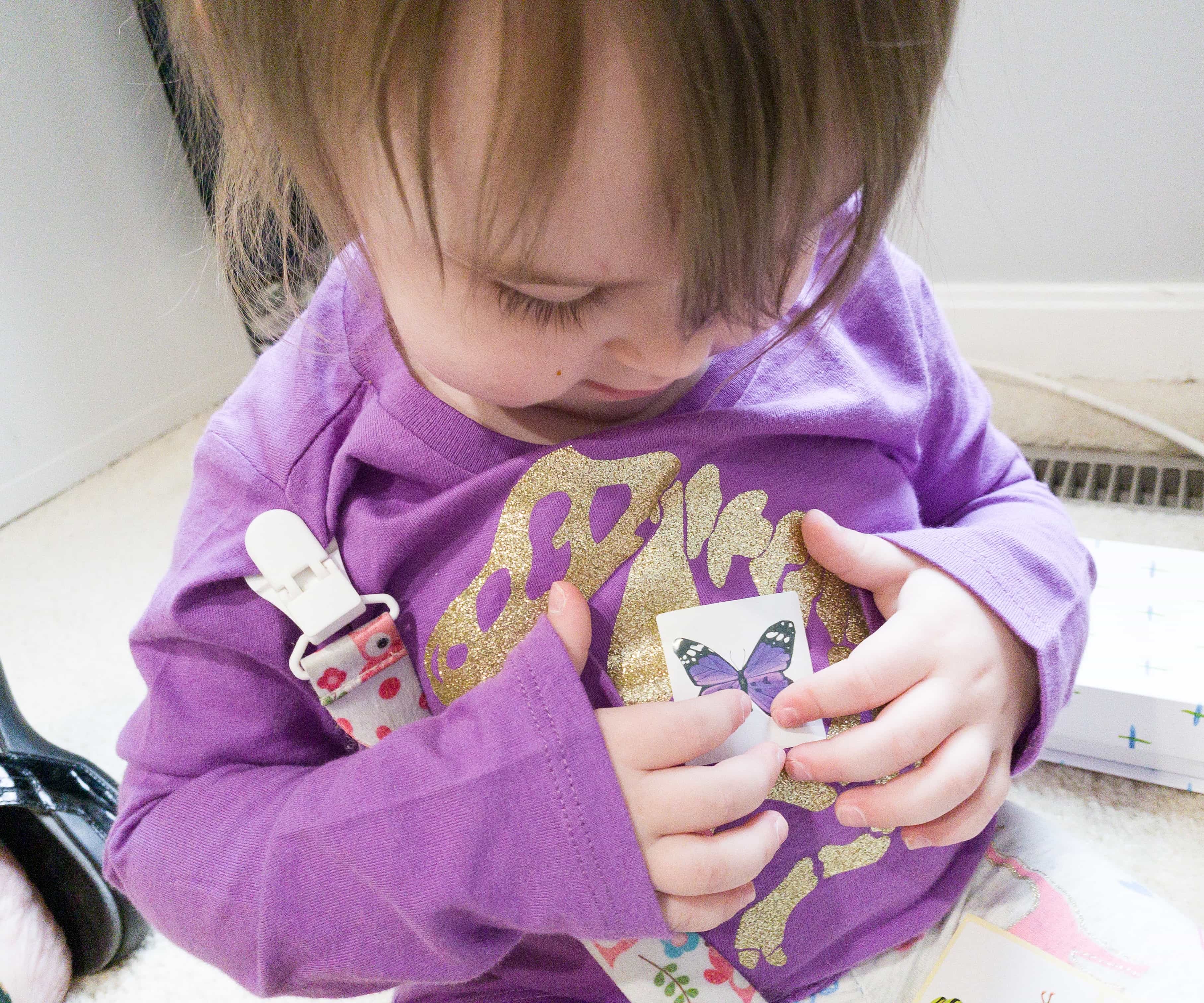 Peeling the sticker off and attaching them to a surface is a great activity for improving a child's pincer grasp.
This activity was an instant hit with my daughter! She loves the stickers so much, she put some on her clothes!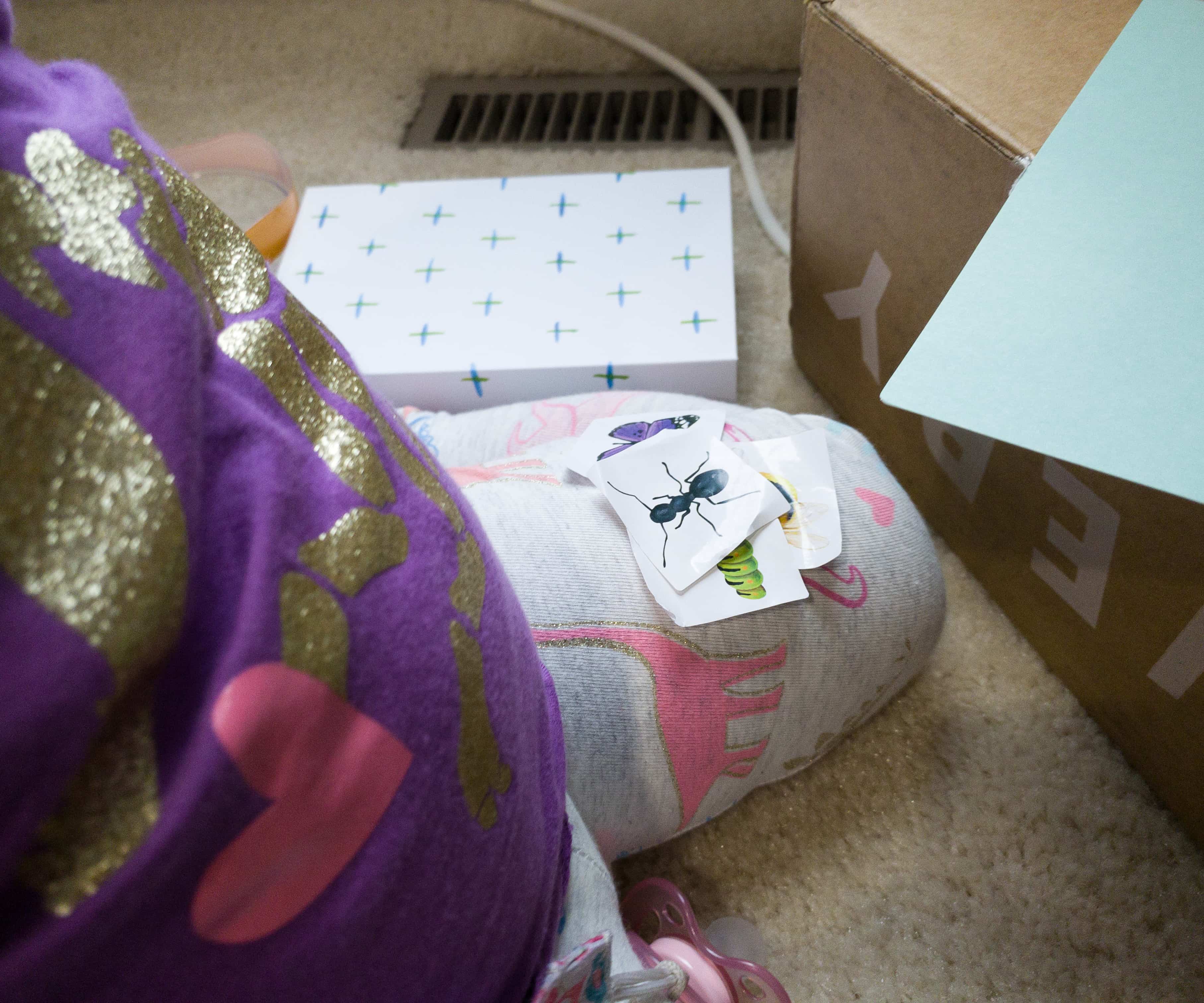 Aside from improving their pincer grasp, this activity also helps familiarize your child with critters. It's really fun!
We're onto the next activity, entitled Practice with Bilateral Coordination!
Toddlers love to practice buckling. Learning how to use buttons, snaps, zippers, and buckles is a challenge requiring advanced fine motor skills. The Buckle Barrel promotes lots of benefits for your toddler, including bilateral coordination (using both hands together), hand-eye coordinattion, finger dexterity, and pincer grasping.
We have a bunch of buckles here, and all we have to do is teach our baby how to buckle and unbuckle them. It might look simple but this activity improves fine motor strength and even hand-eye coordination.
The buckles are attached to a pillow so you won't lose them once your kid unbuckles. Such a great idea!
Here's my daughter trying out the activity! She was so focused on unbuckling the first one!
The next one is Stack Them Up, Then Knock Them Down!
Your child is learning to fit or "nest" up to four cups of graduated sizes in the correct order. This helps him learn about about size relationships.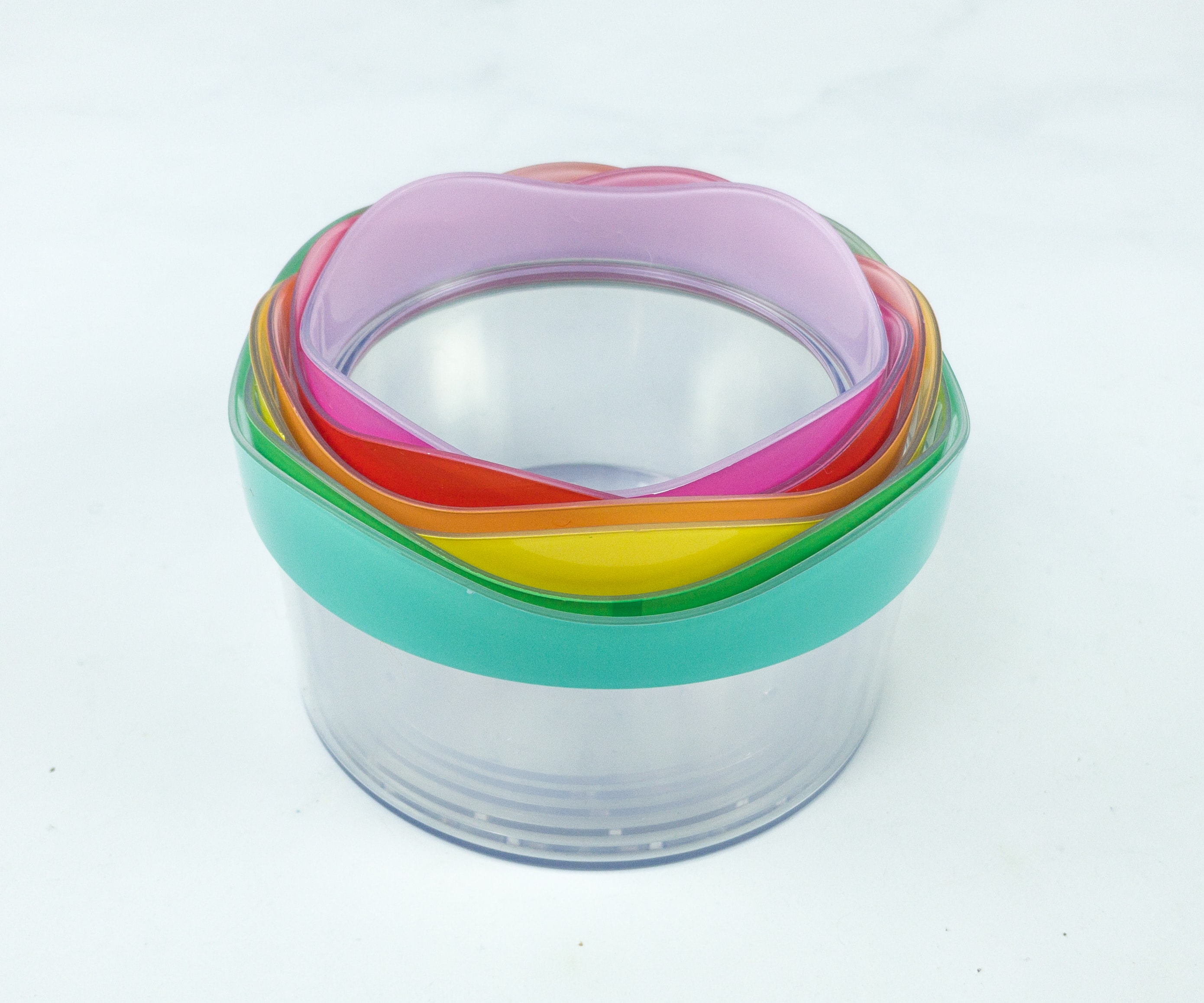 For this activity, we received Large Nesting Stacking Dripdrop Cups!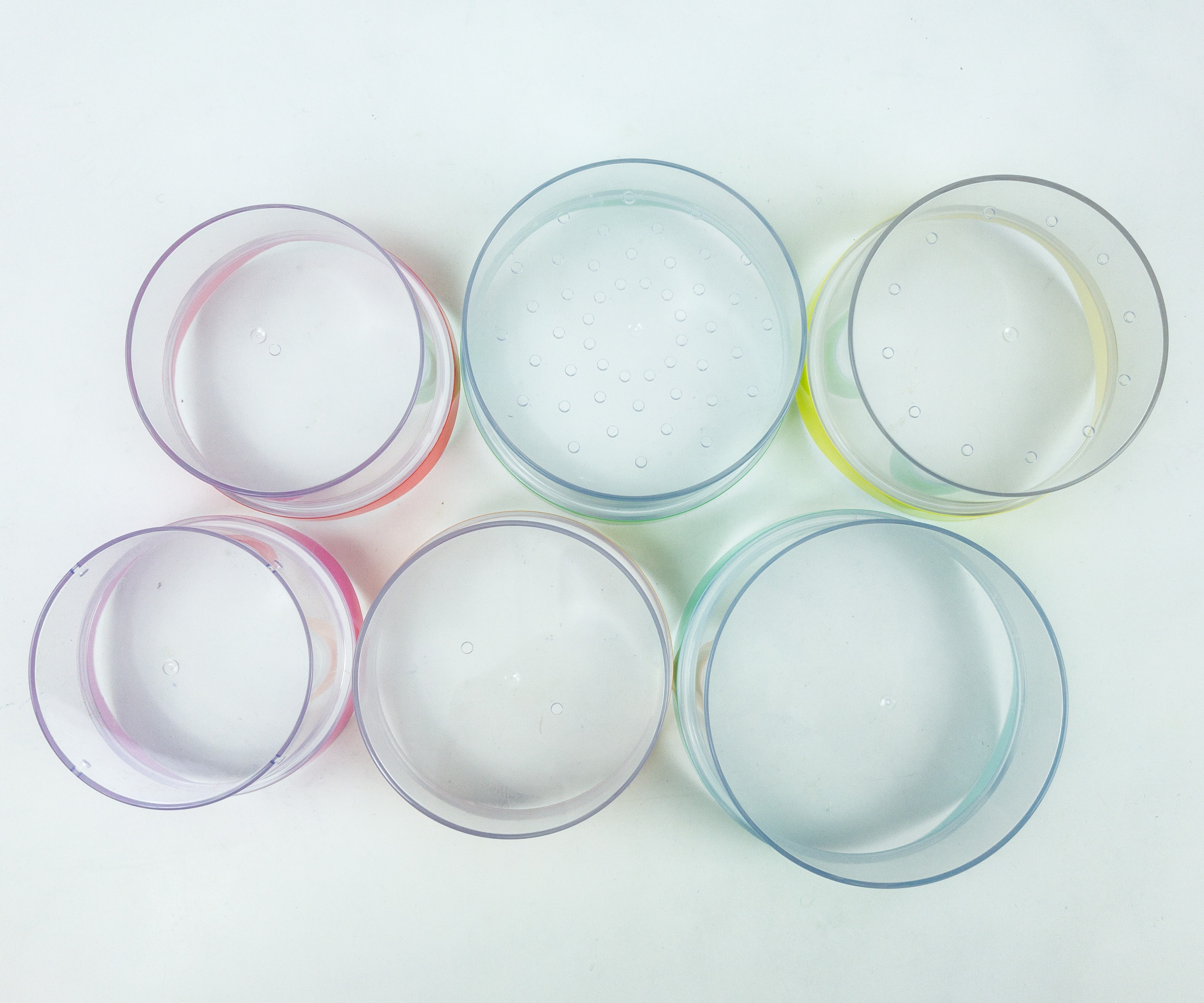 There are 6 cups in this set and they come in different sizes. They go from biggest to smallest so they're easily stackable.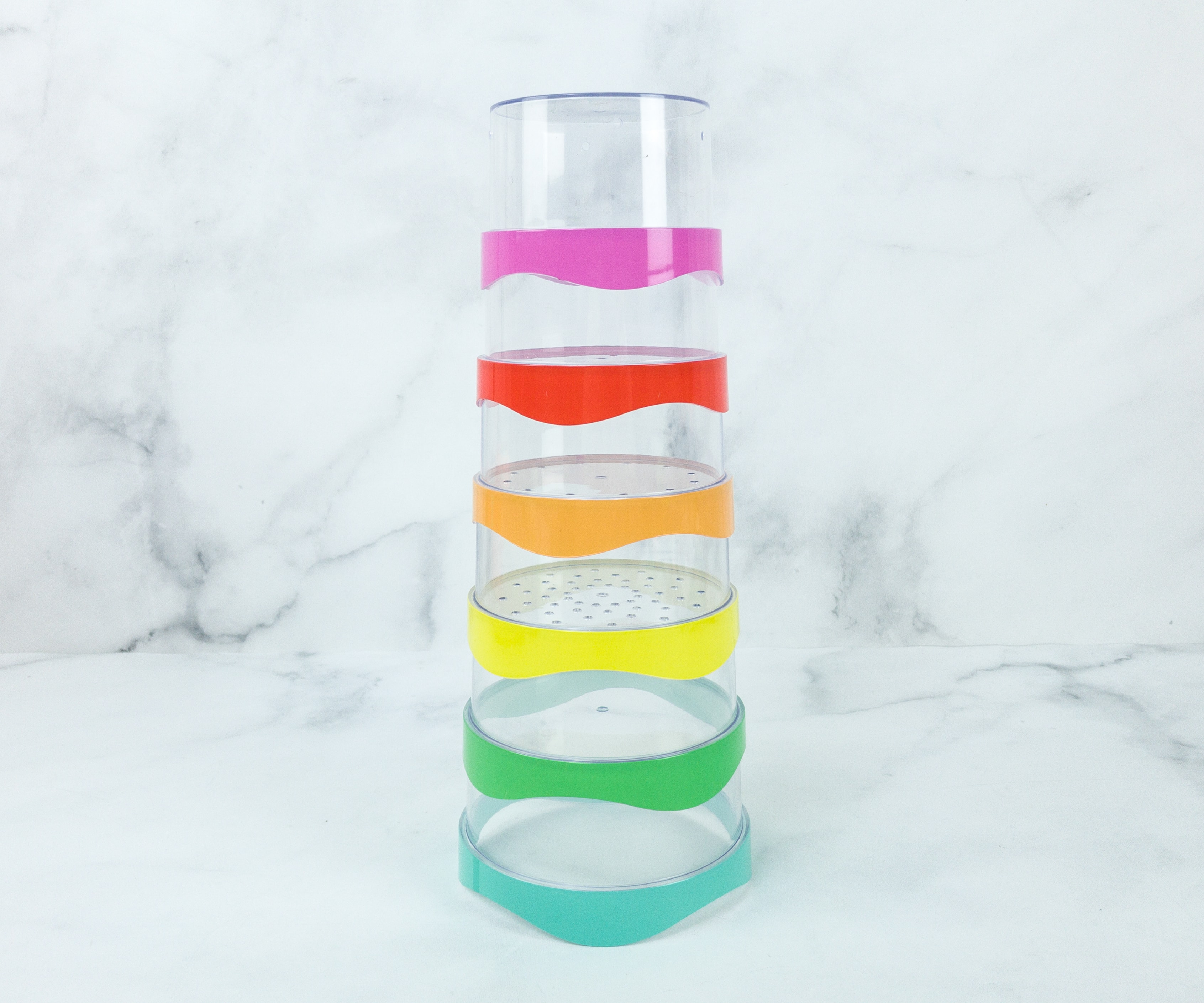 To make them look more appealing to the kids, each glass also features a different color. The first step for this activity is to show your child how to stack the cups!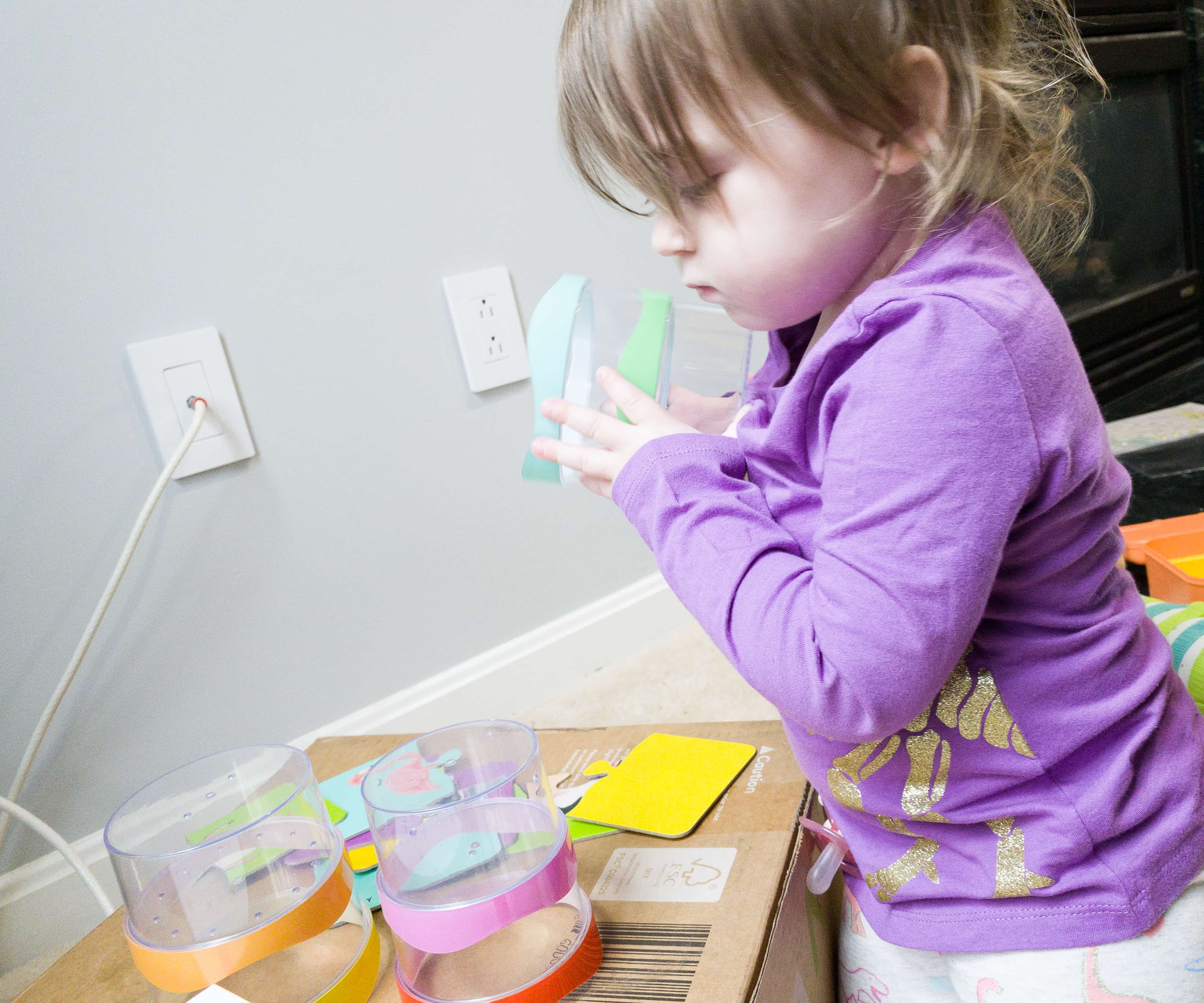 My daughter was concentrating so hard! She's determined to stack all the cups!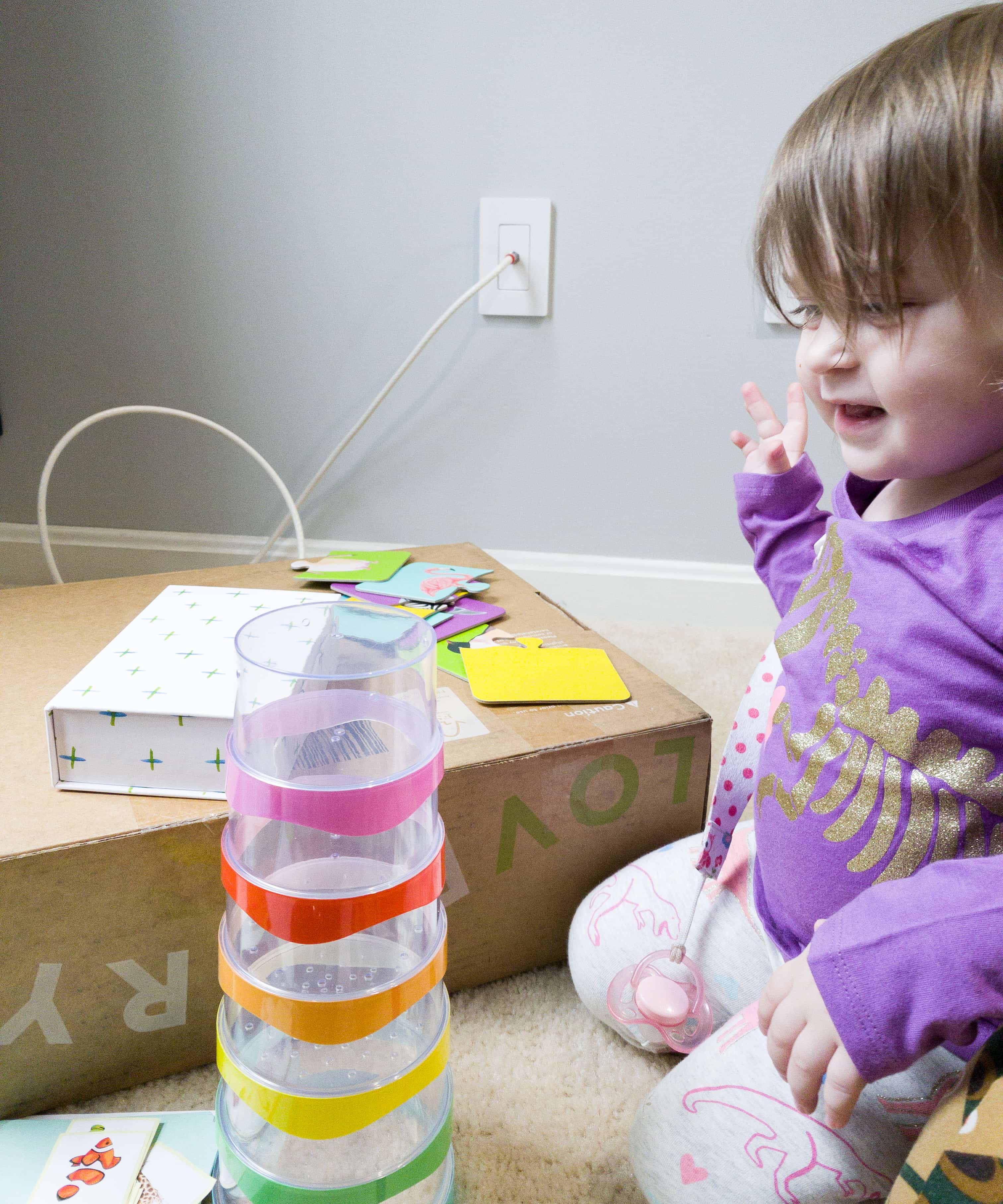 There it goes! She's also happy that her tower doesn't easily fall down!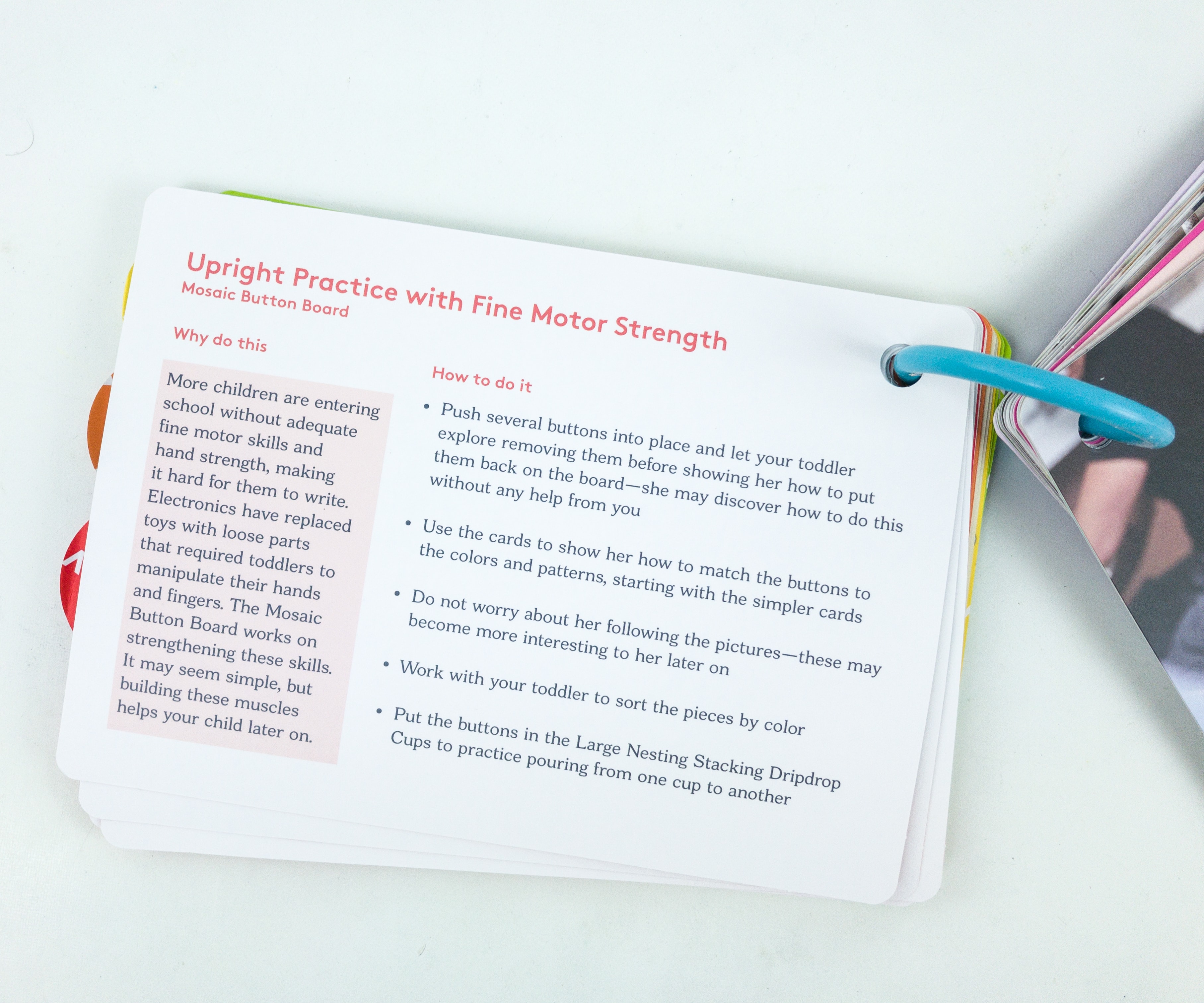 Here's the next fun activity, Upright Practice with Fine Motor Strength.
More children are entering school without adequate fine motor skills and hand strength, making it hard for the to write. Electronics have replaced toys with loose parts that required toddlers to manipulate their hands and fingers. The Mosaic Button Board works on strengthening these skills. It may seem simple, but building these muscles helps your child later on.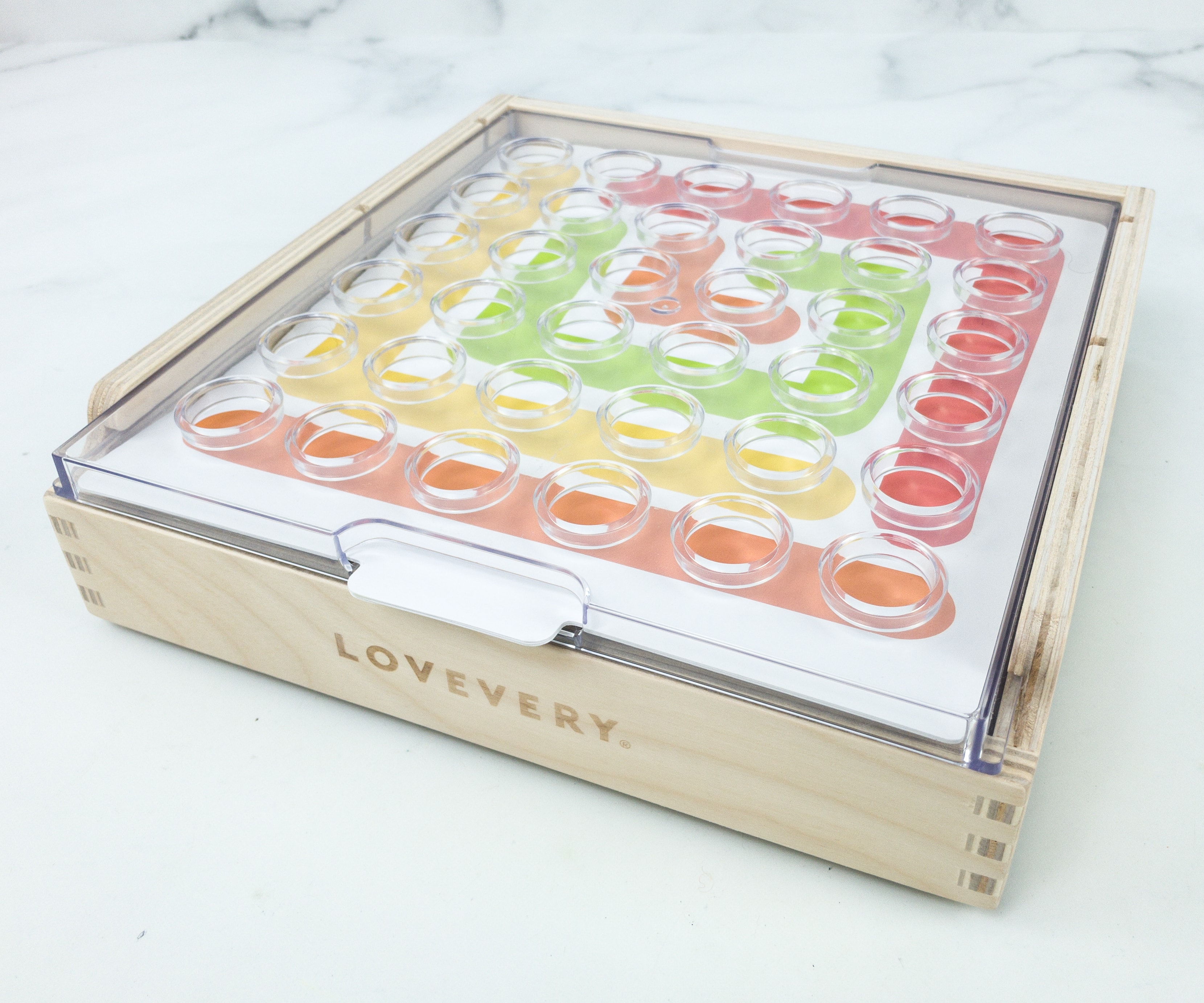 For this activity, they sent a Mosaic Button Board. This will help your child improve their fine motor strength and hand strength.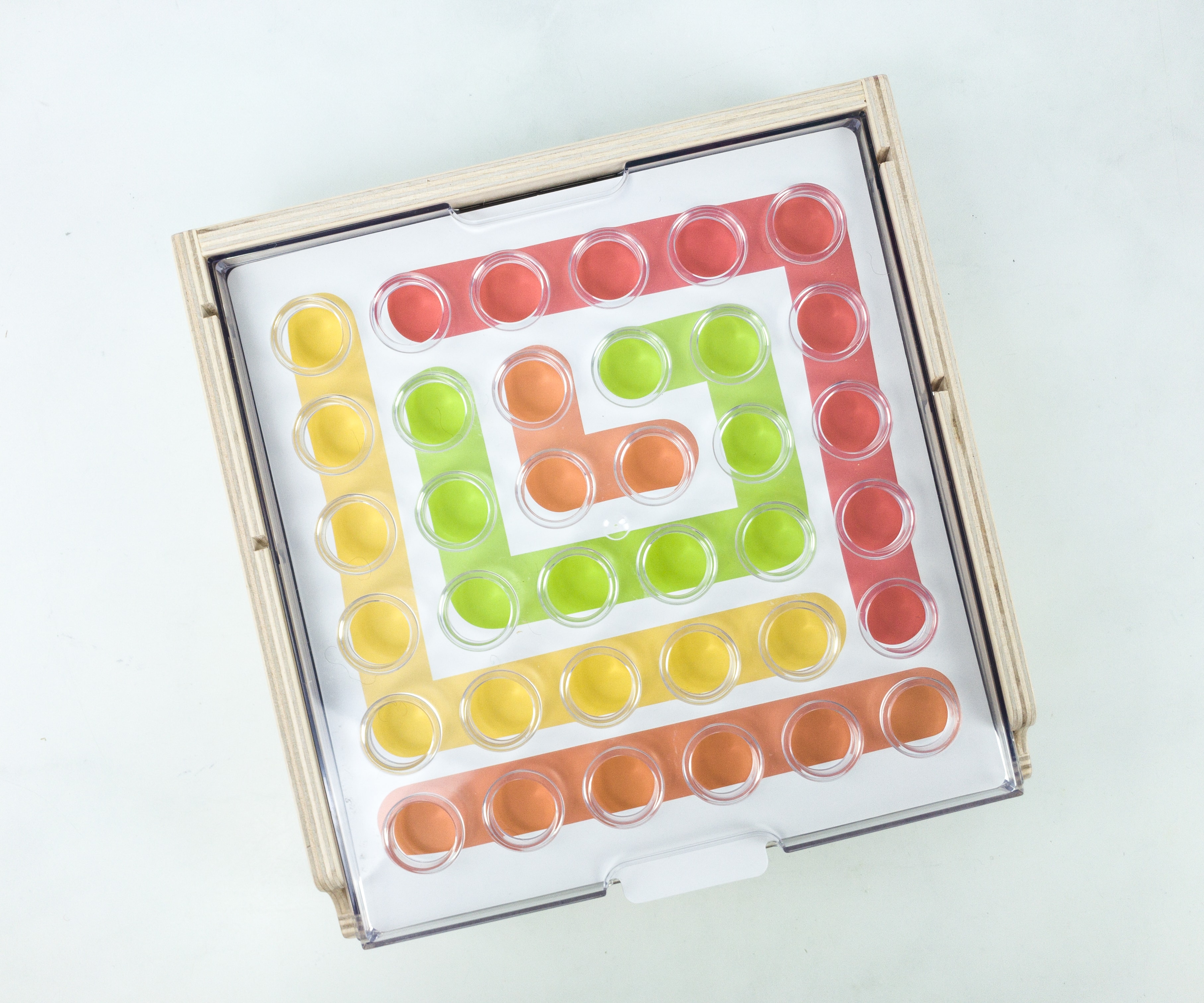 It comes with a sturdy case made with wood, colored pattern sheets, and a plastic part where the buttons can be inserted.
The buttons were at the bottom of the container. They are colored, like the pattern on the sheet.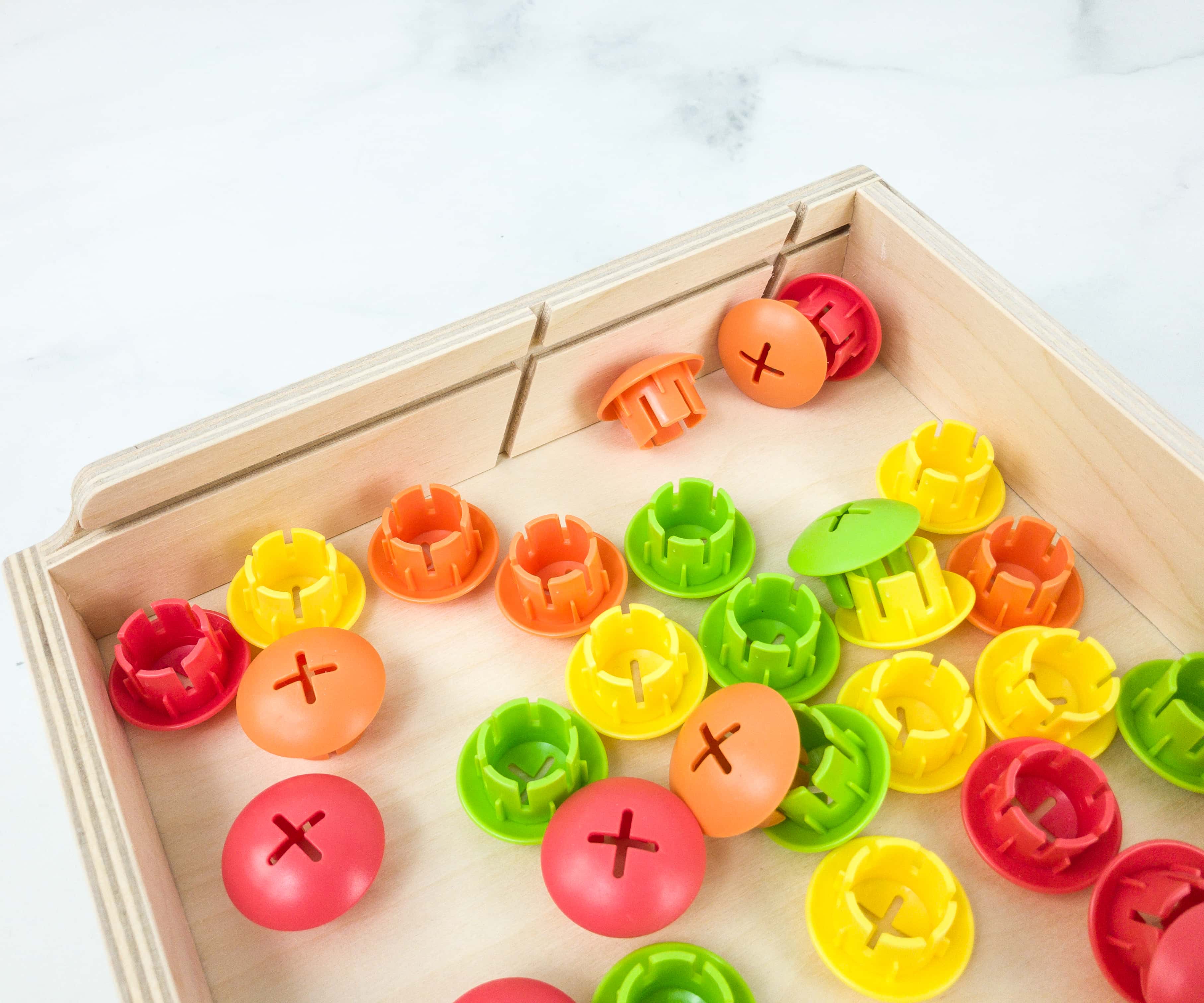 Here's how the buttons look up close!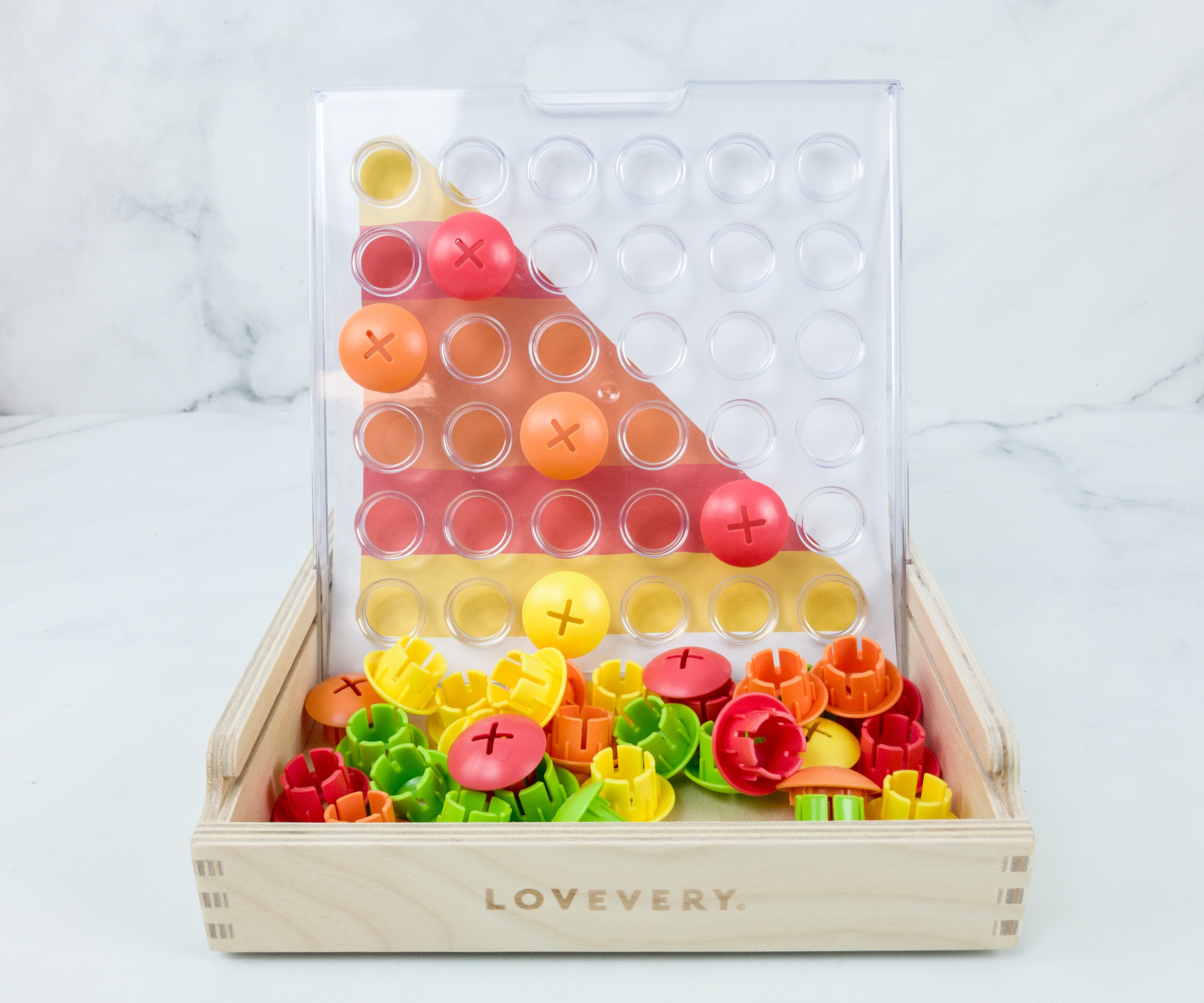 The kids just have to put the button on the corresponding color on the pattern sheet.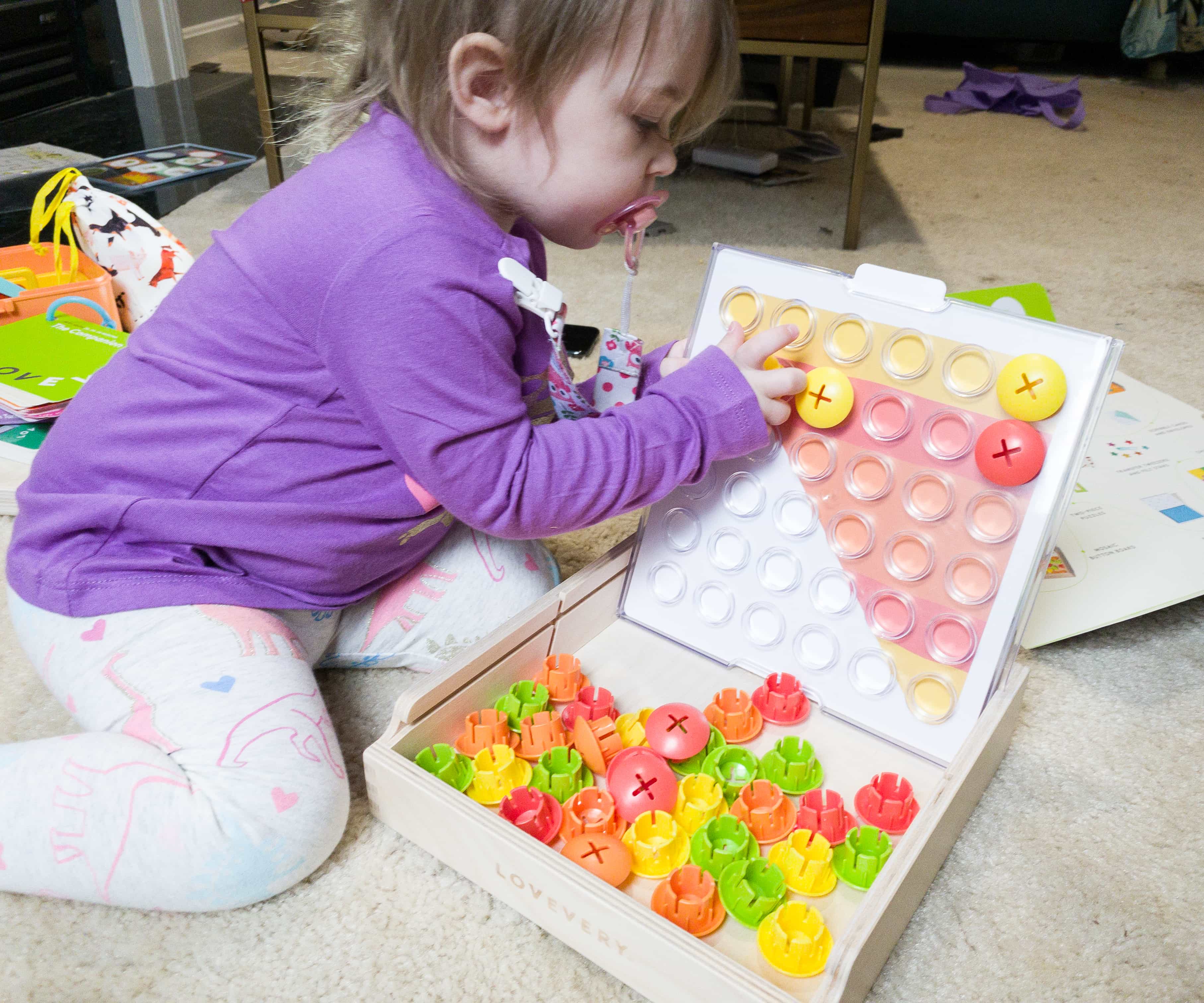 It's a fun game! My baby loved matching the colors with the buttons and removing the buttons one by one when she's finished!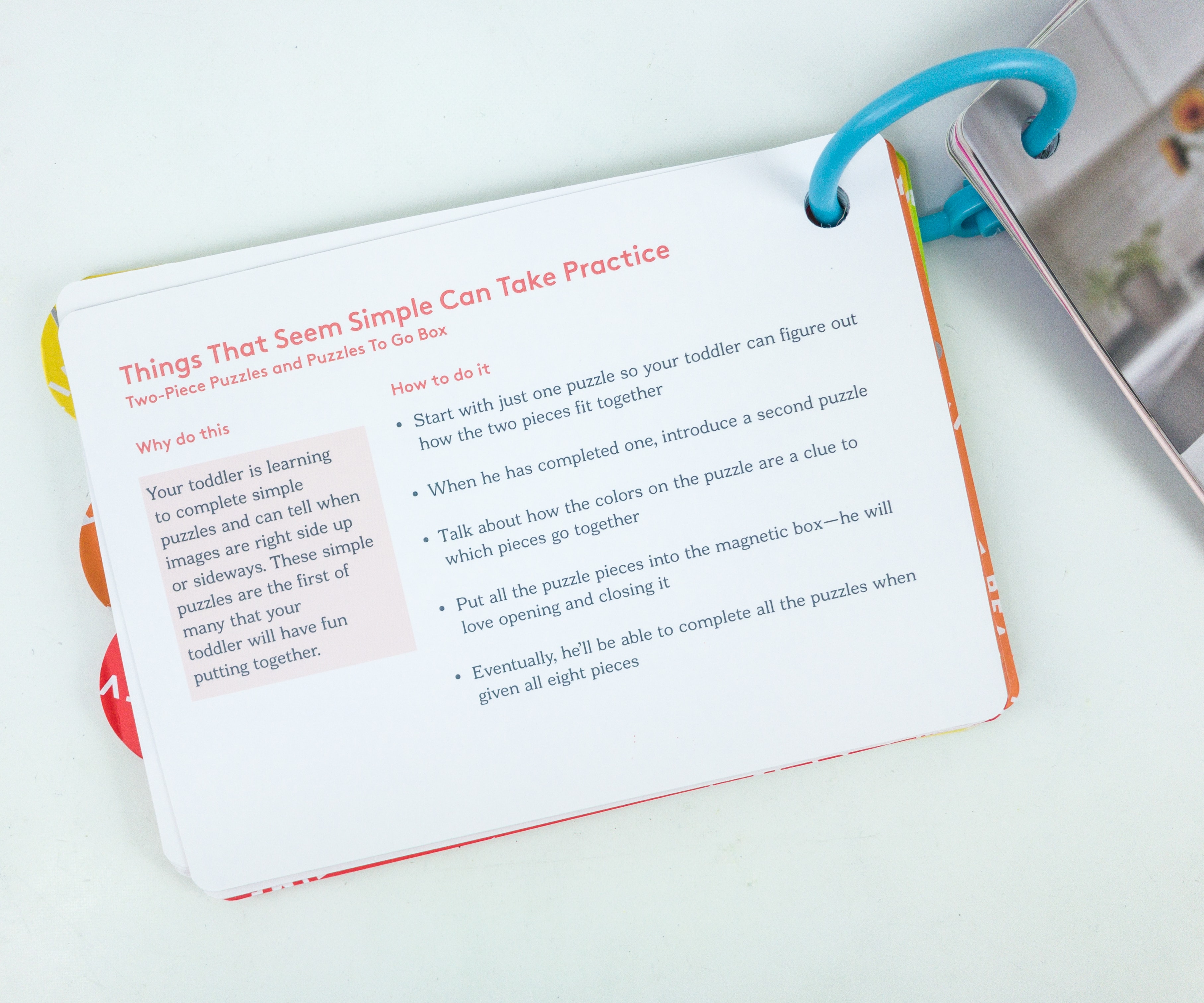 Next is Things That Seem Simple Can Take Practice!
Your toddler is learning to complete simple puzzles and can tell when images are right side up or sideways. These simple puzzles are the first of many that your toddler will have fun putting together.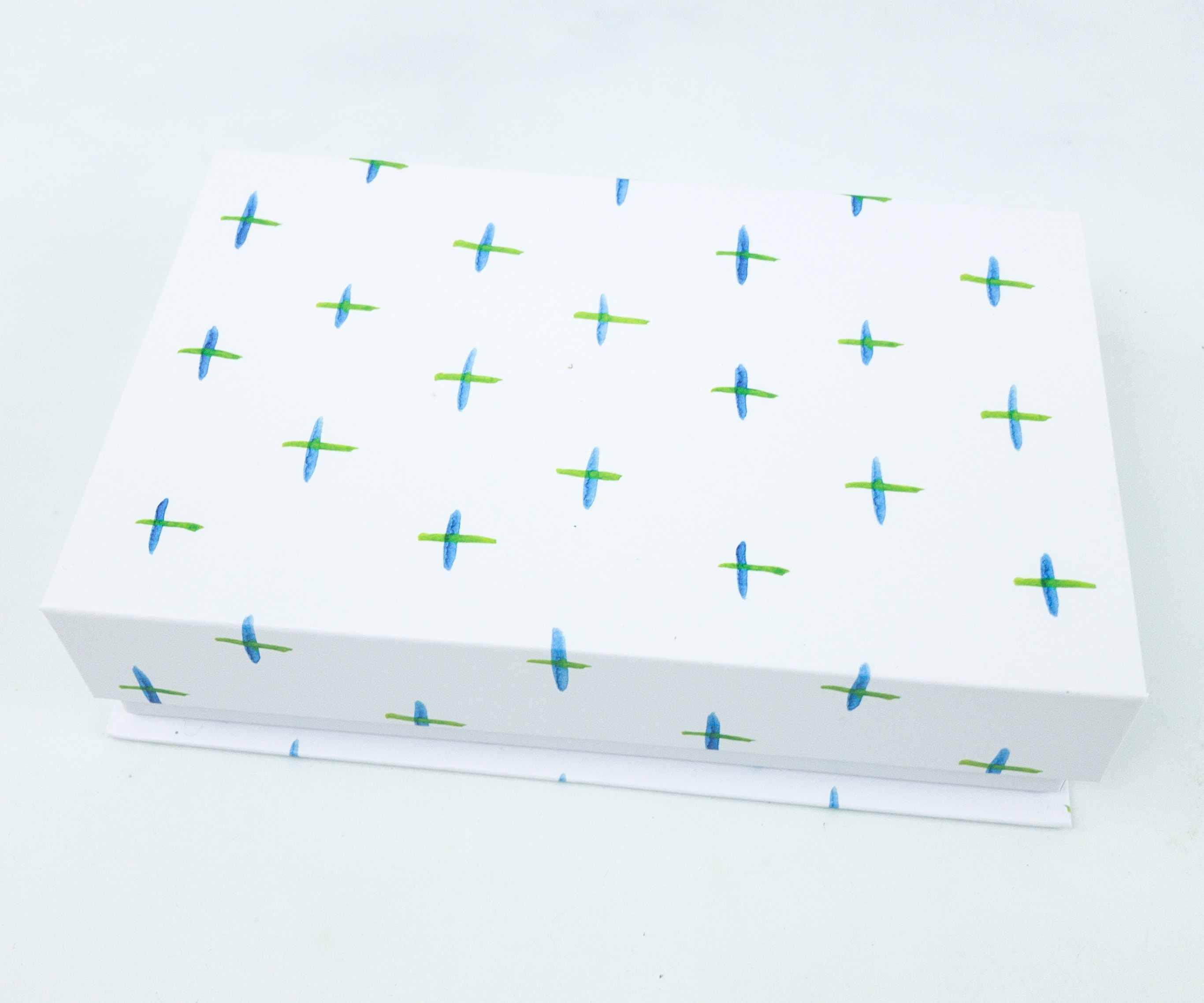 Here's the Puzzles To Go Box! They included this one in the box to familiarize kids with puzzles and to teach them the concept of images being sideways and right side up.
The magnetic box makes the puzzle pieces easy to carry, so we can bring them even when we're traveling!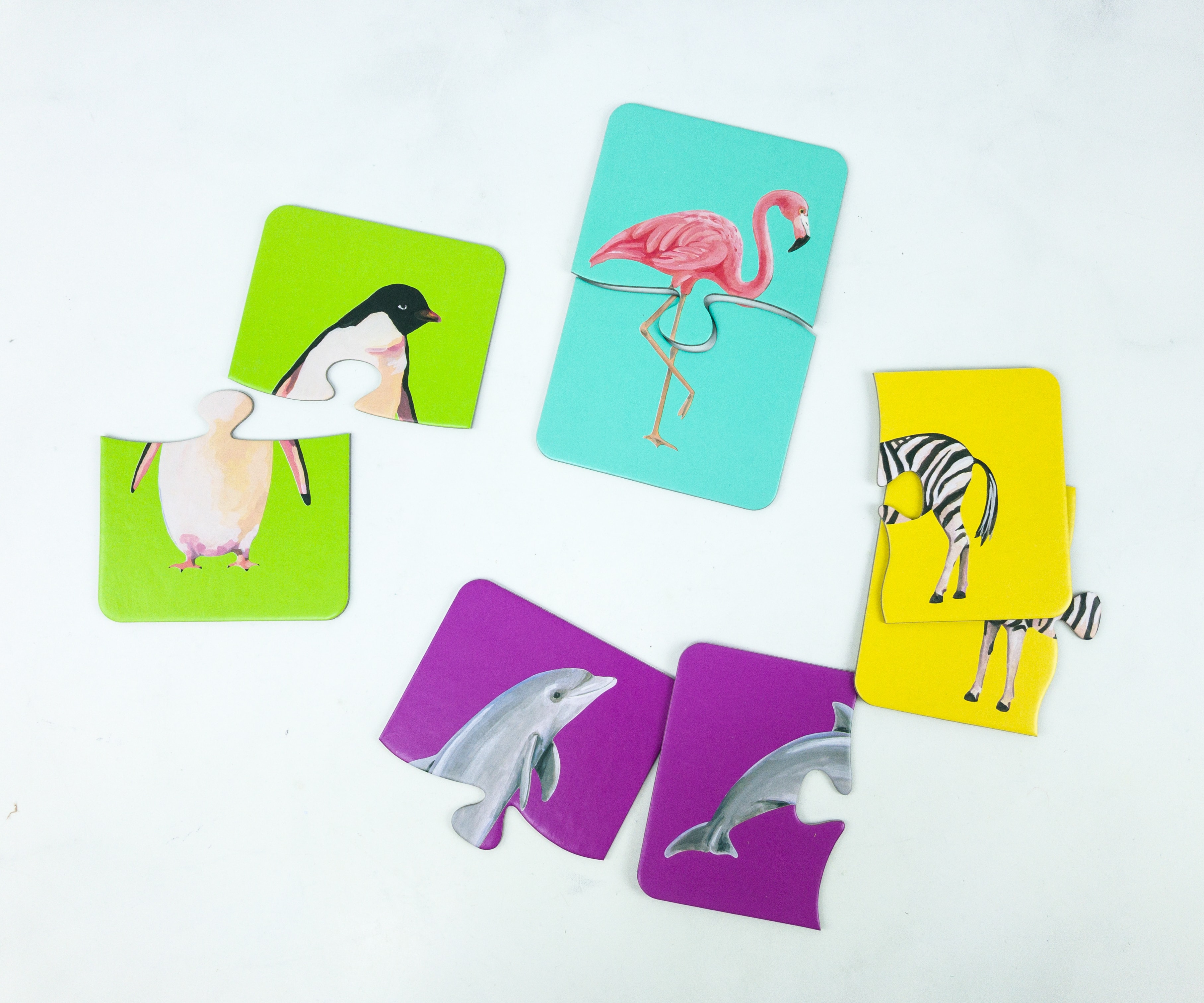 Here are the puzzle pieces! The booklet recommends starting with one puzzle first and teaching your kid that the colors could be a clue about which are the right matches.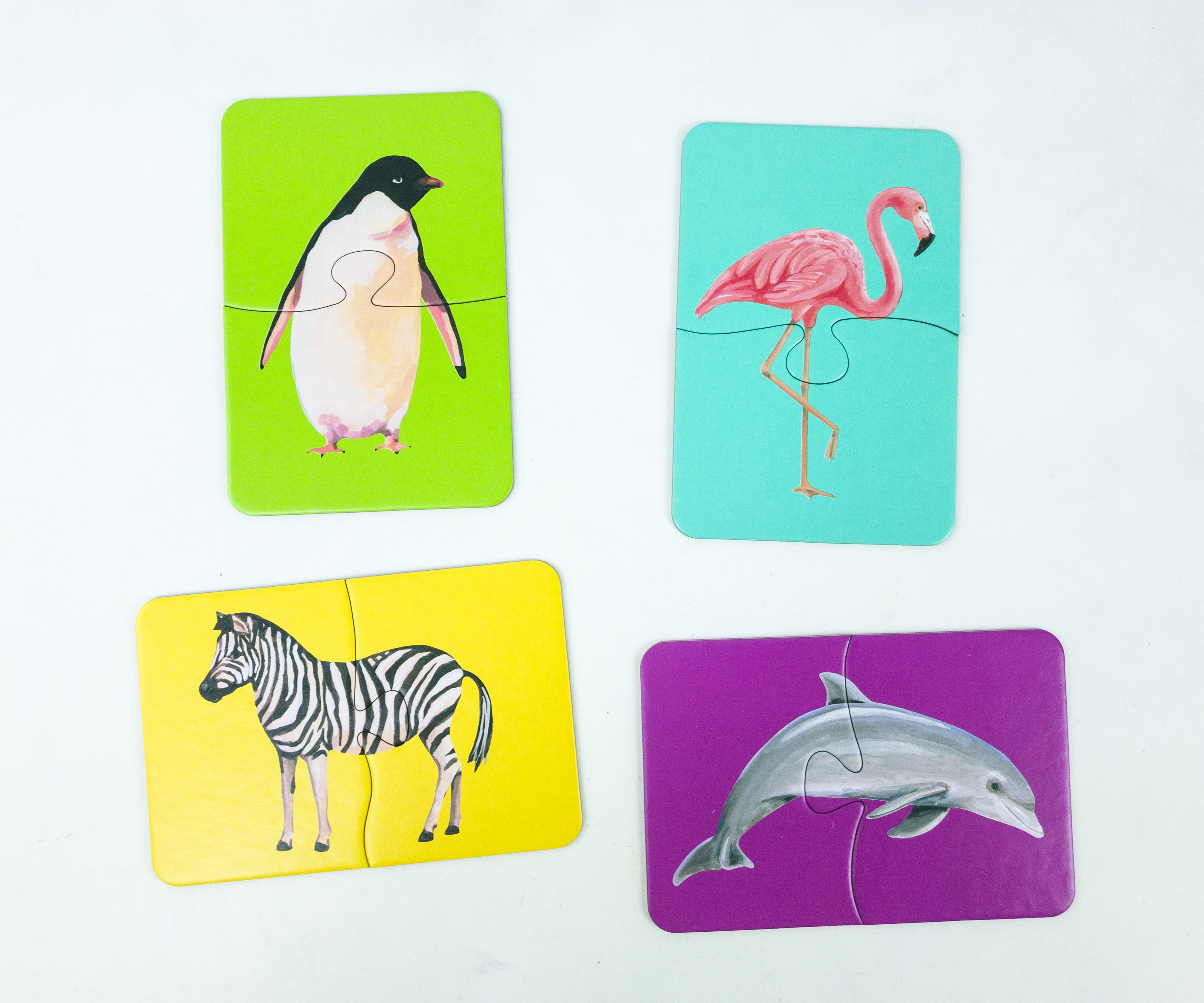 Here's how they look like when the two-piece puzzles are correctly matched! We got a penguin, a flamingo, a zebra, and a dolphin!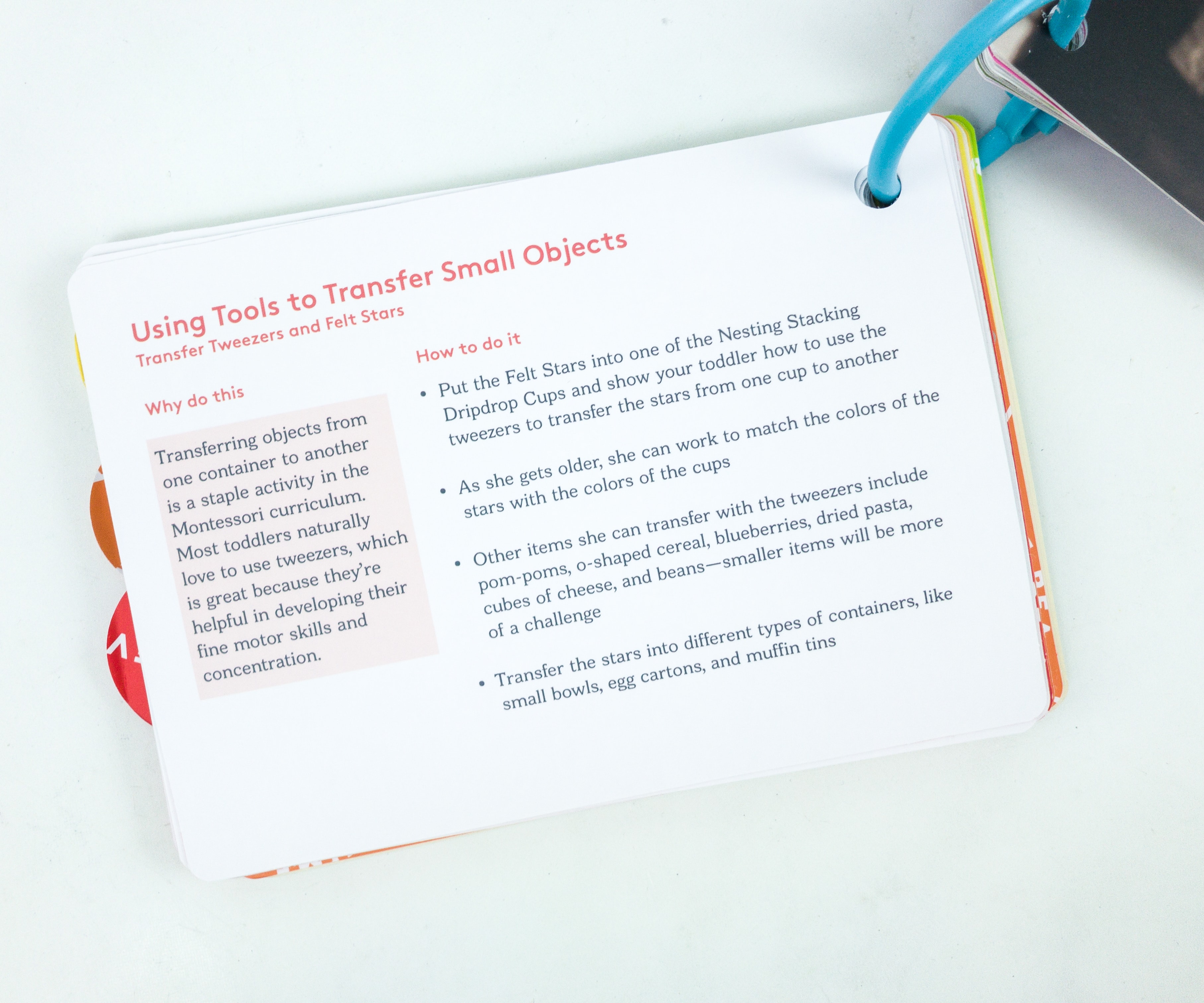 Now, we're onto Using Tools to Transfer Small Objects!
Transferring objects from one container to another is a staple activity in the Montessori curriculum. Most toddlers naturally love to use tweezes, which is great because they're helpful in developing their fine motor skills and concentration.
For this, we need the 6 colorful stars-shaped felt from the box and the baby-safe tweezer.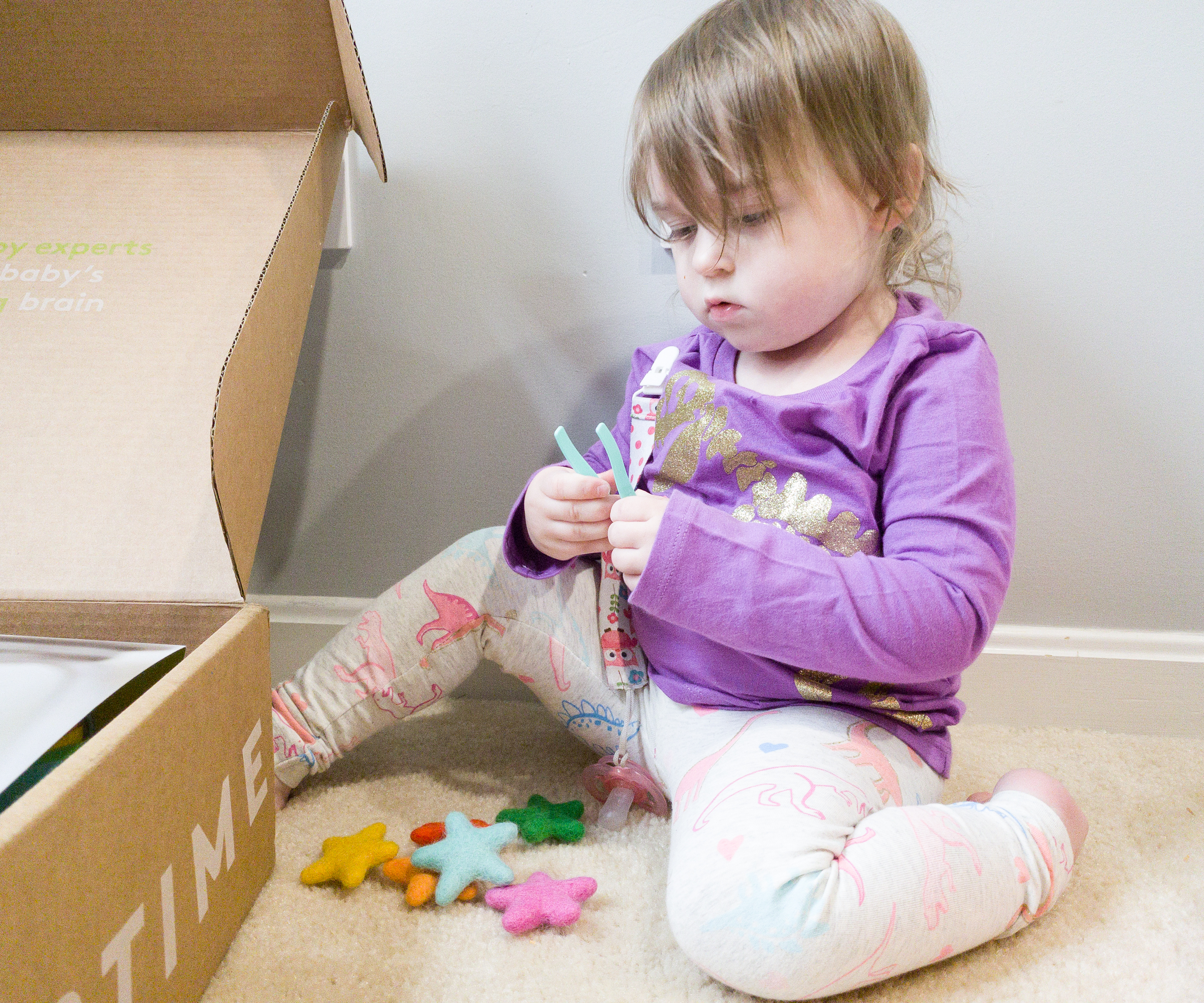 Here's my daughter, trying to figure out how the tweezers work!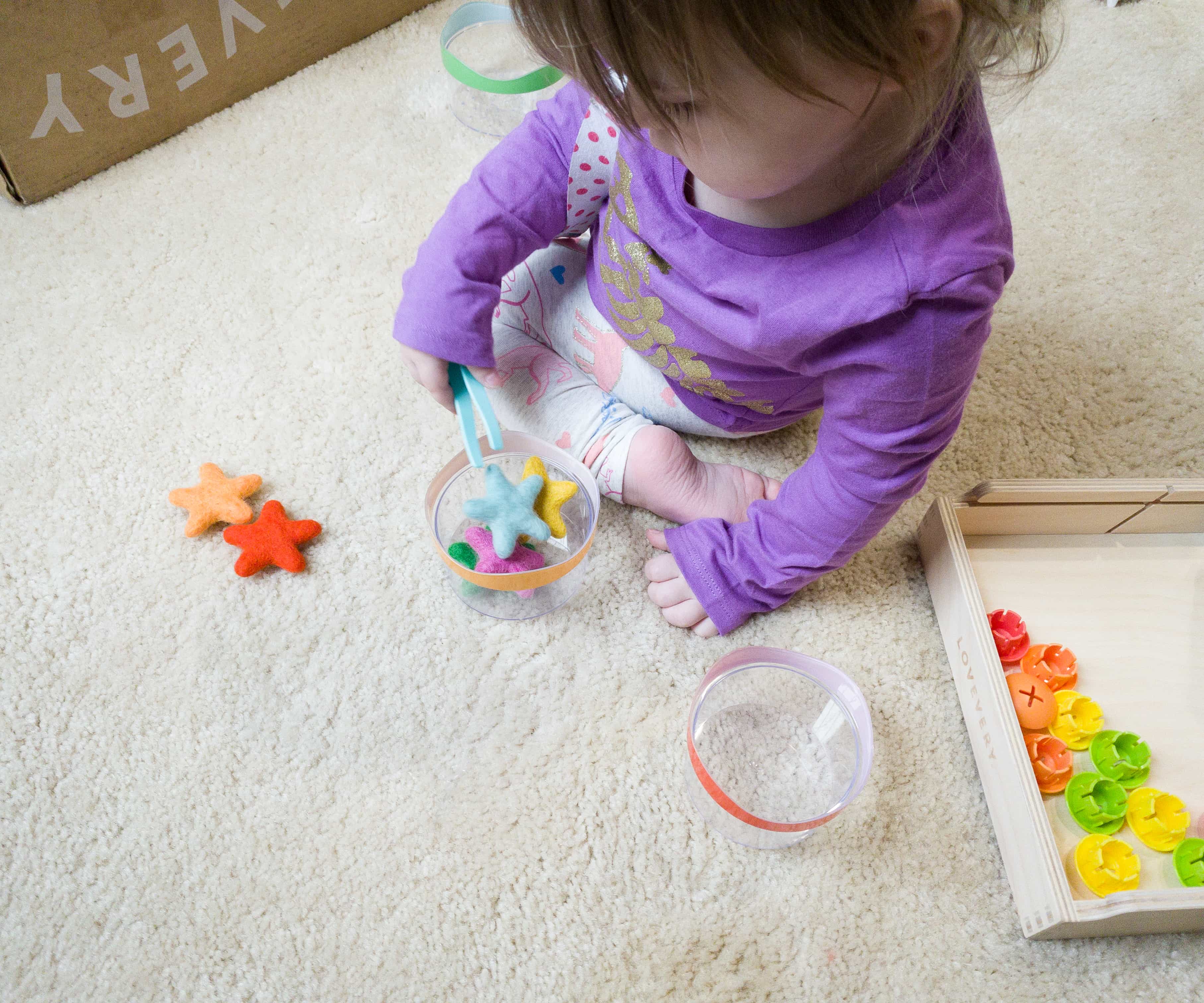 She was able to transfer the stars in the bowl eventually. The booklet suggests using other items aside from the felt stars for this activity, like pom-poms, o-shaped cereals, blueberries, and more!
Another exciting activity is called Practice with Spatial Relationships!
Early puzzle play has been shown to be a predictor of spatial skills in preschoolers. At the end of his second year, your toddler is learning how three-dimensional objects fit together.
This time, we're using the Chunky Wooden Jigsaw Puzzle!
The first step is to show your child how to put each piece together and then let them do it on their own.
My daughter, once again, is so focused! She's determined to make it work!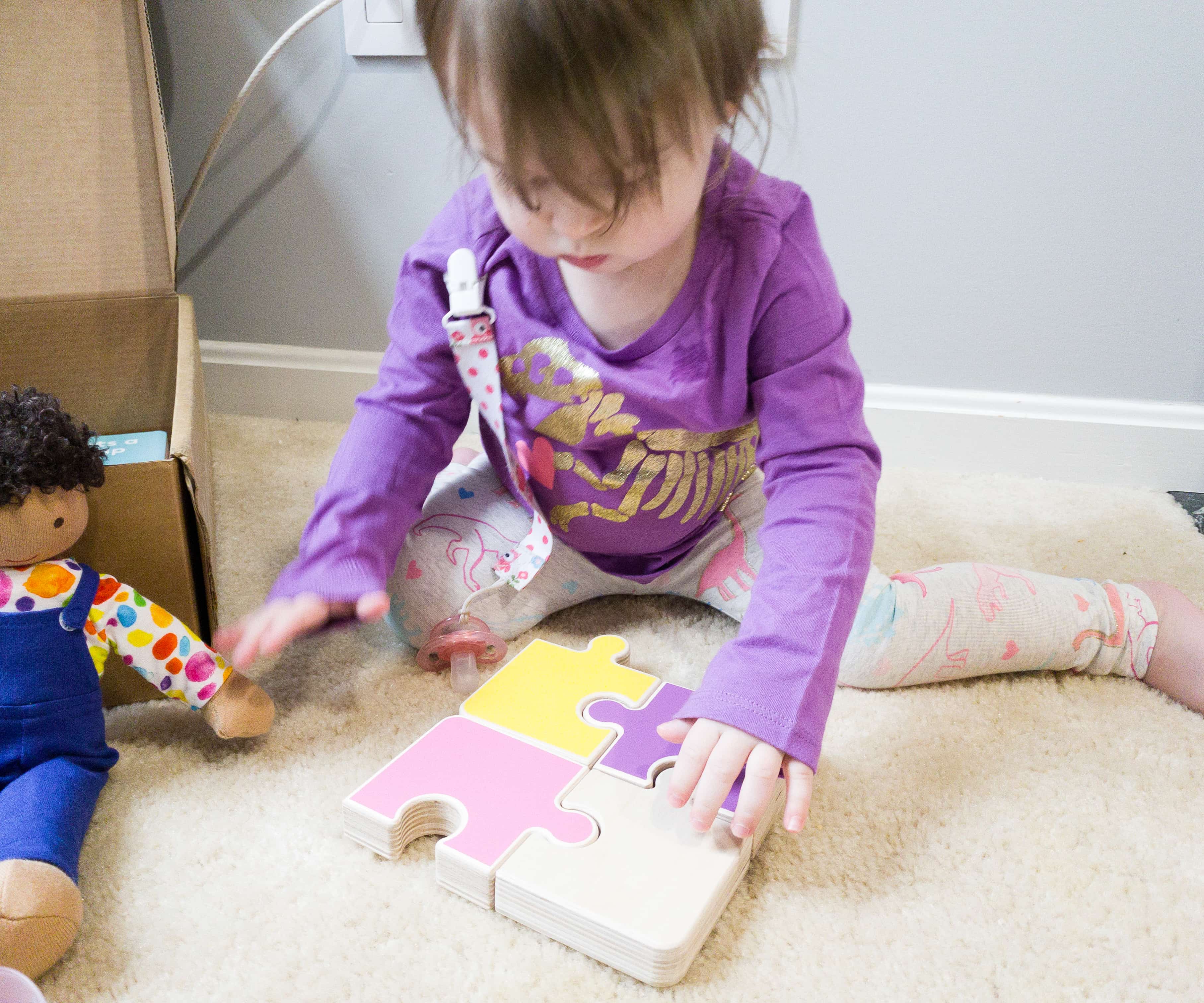 It's okay if they can't make a perfect square right away, it takes practice!
Here's the next one, entitled Processing and Managing Emotions!
Your toddler's starting to express a wider range of emotions including worry, joy, frustration, emphathy, guilt, and excitement. Help her make sense of her feelings by using words to describe her emotions. Letting her know it's normal to have a range of feelings is an important first step in emotional development.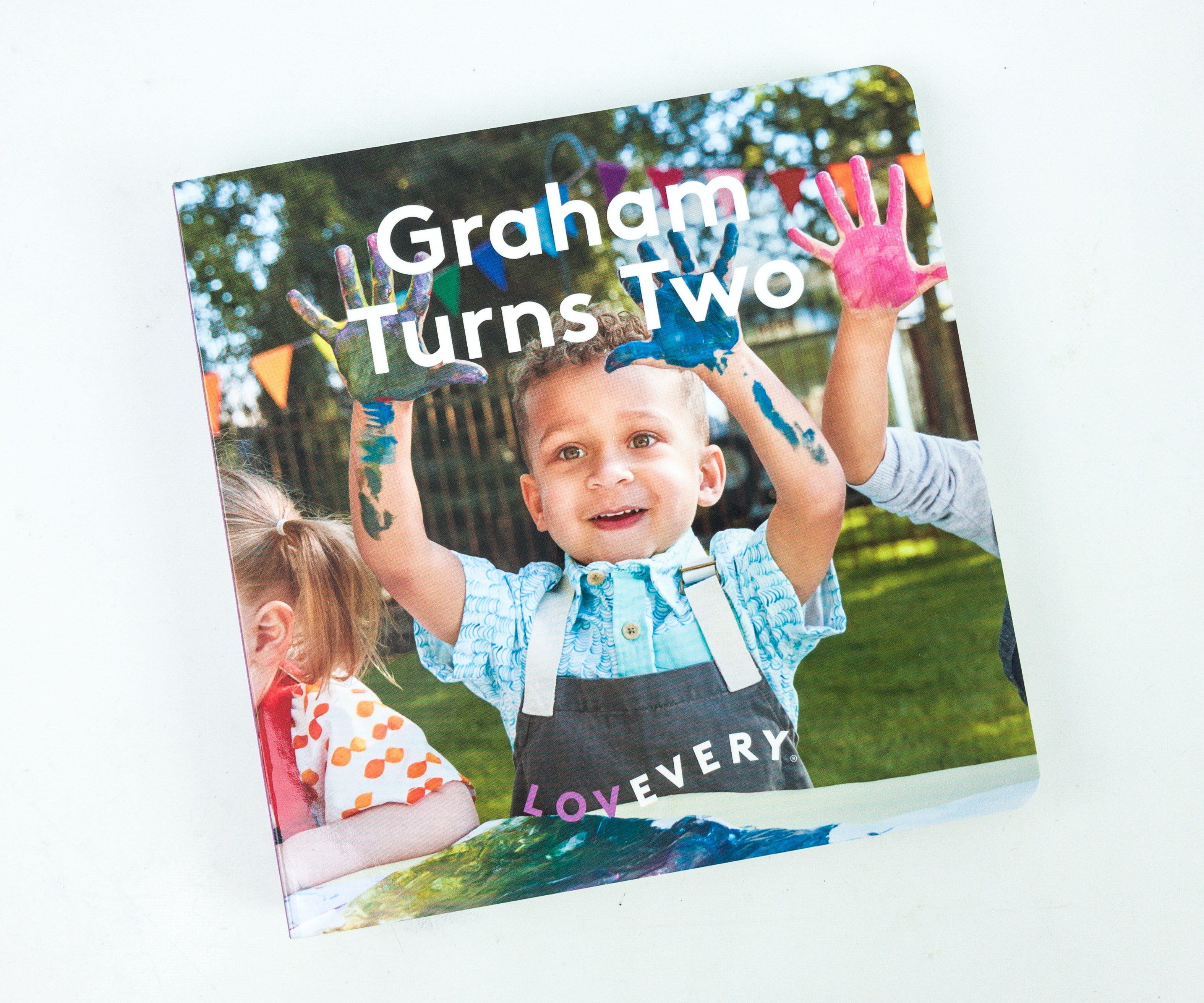 We got another picture book and this time it's entitled Graham Turns Two!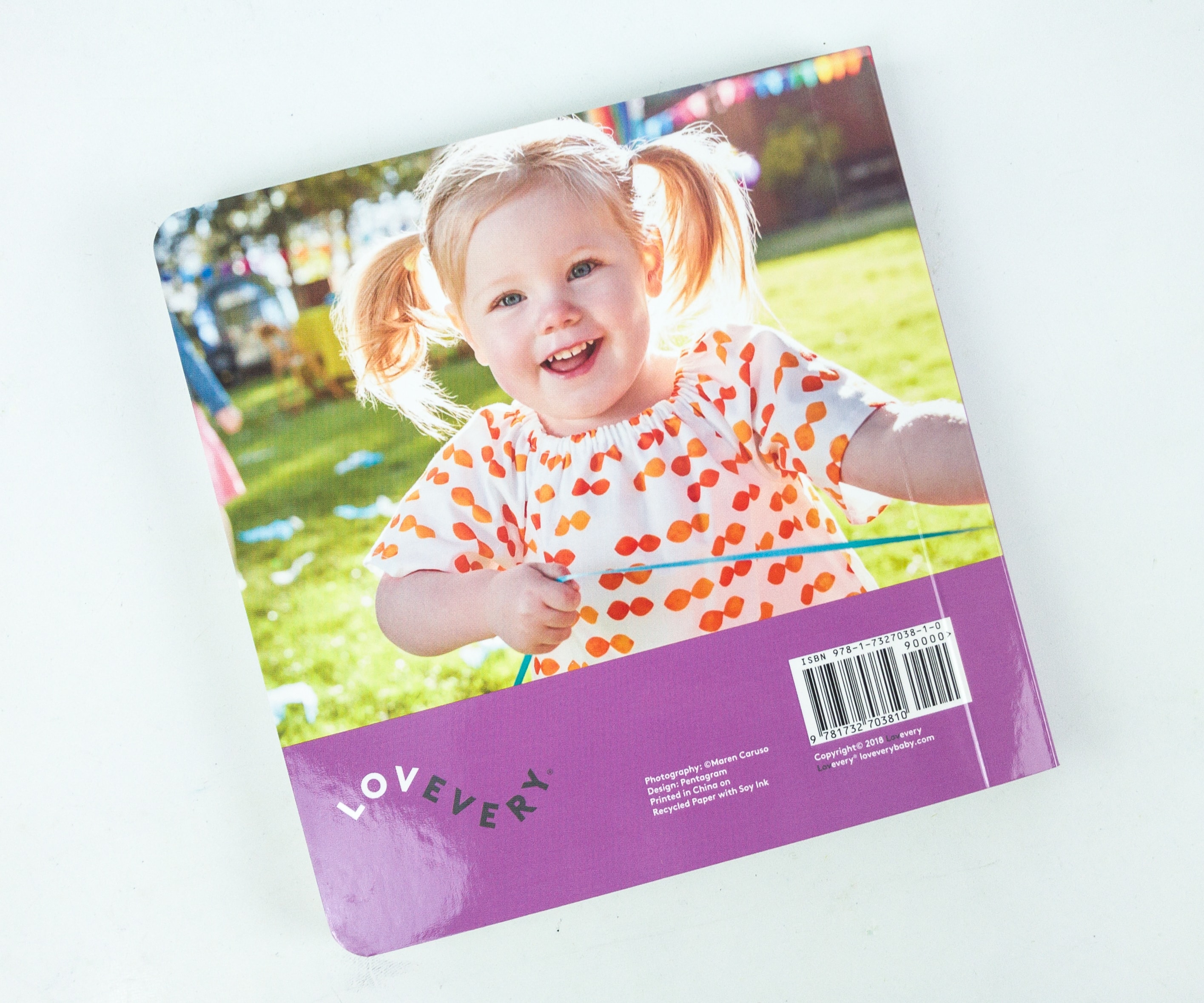 The booklet suggests reading this to your kid before or after attending a party so they can easily relate what happens in the book to real life.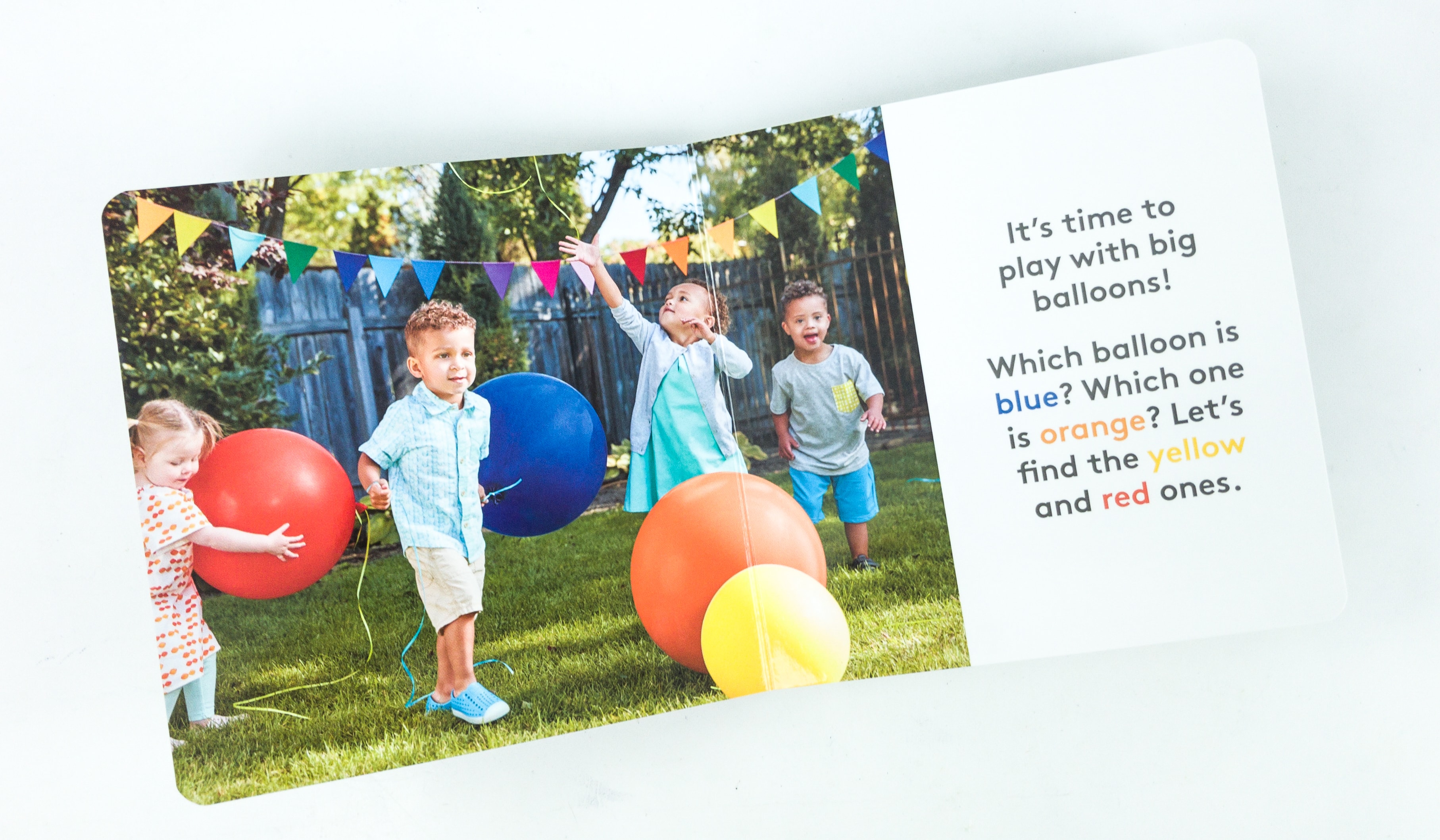 The pictures are colorful! You can also use this to familiarize your kids with different colors.
There's even a rainbow-colored piñata!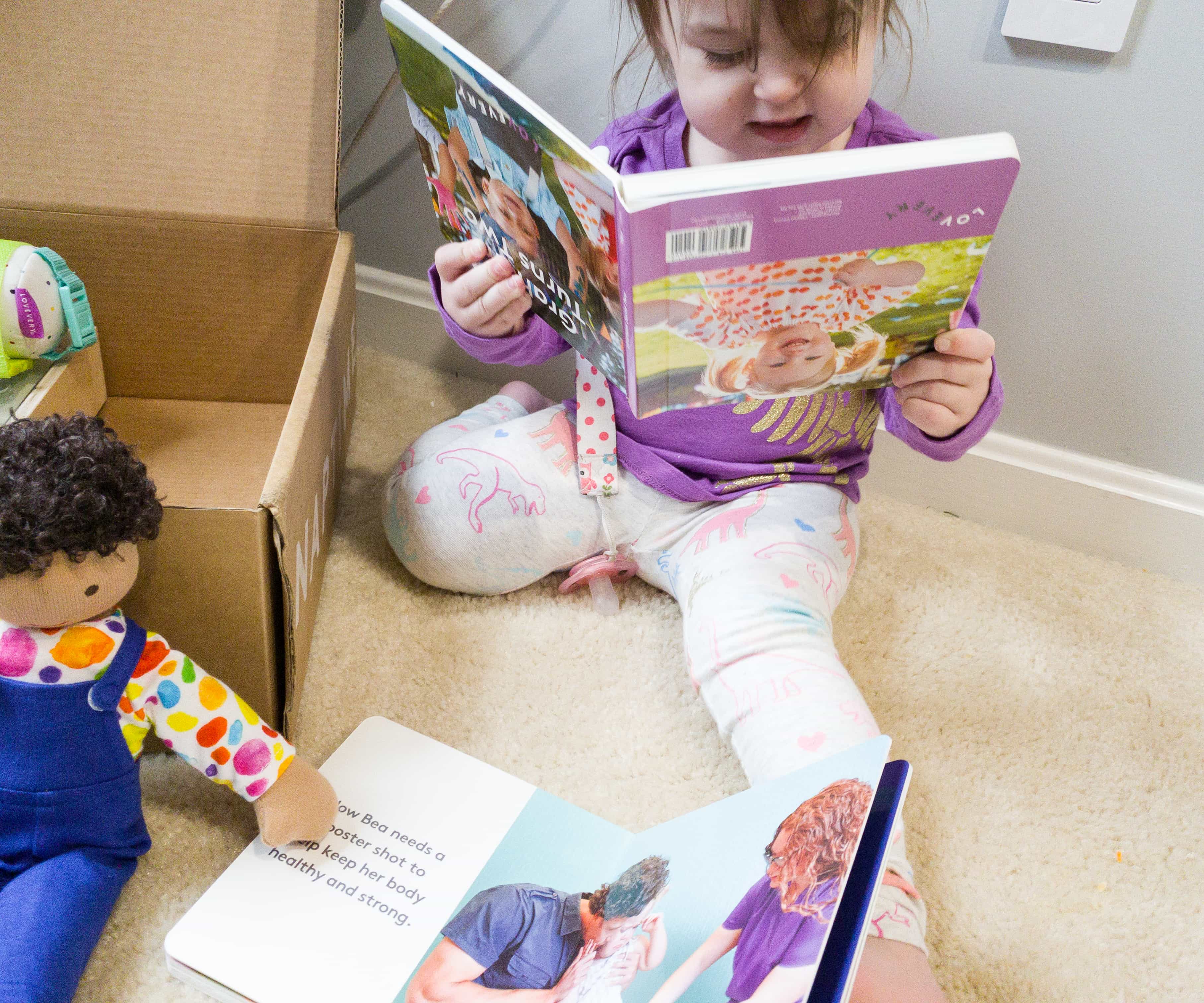 My daughter showed a lot of interest in the book, and she liked looking at the photos so much!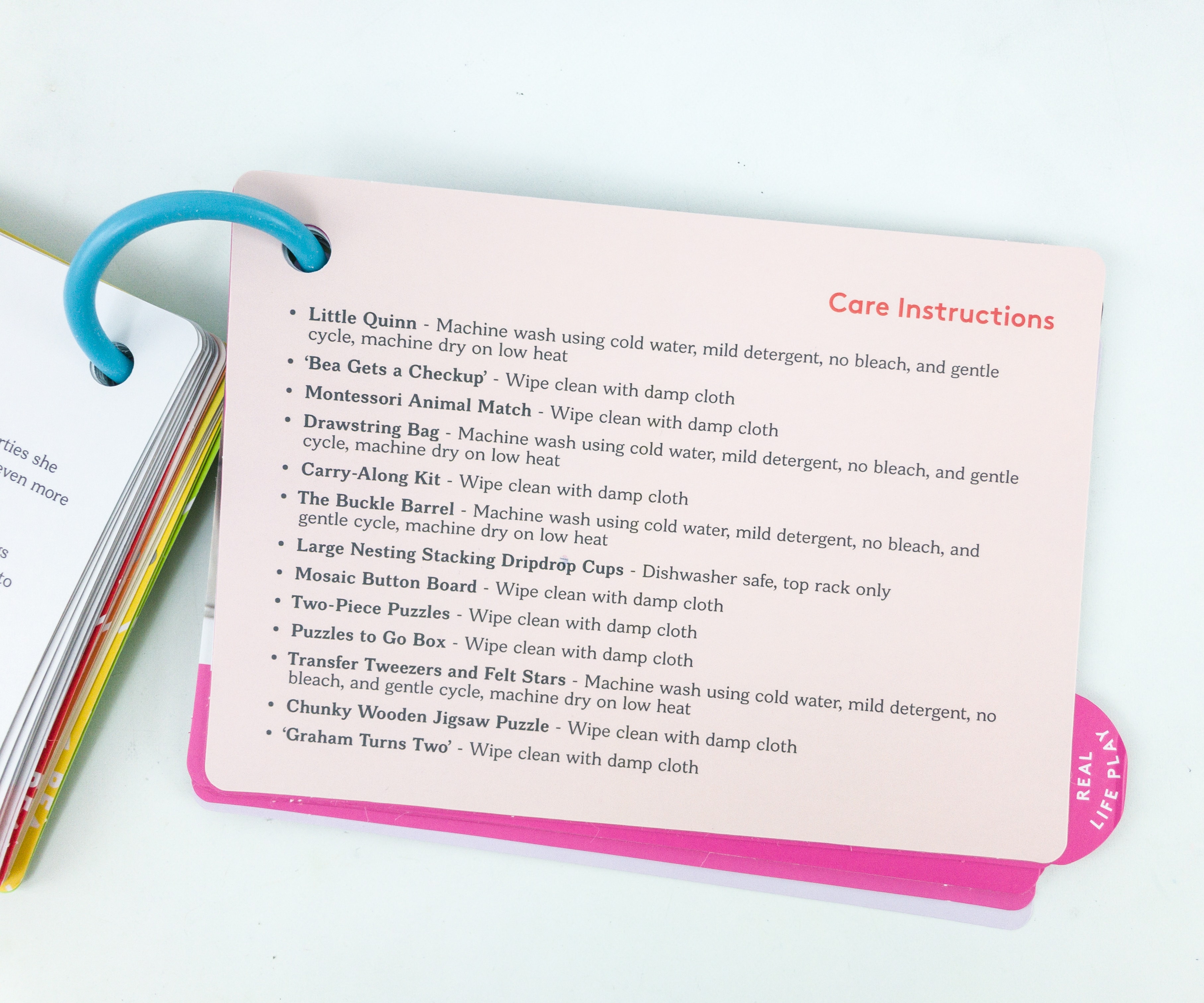 Additional care instructions are listed in the booklet.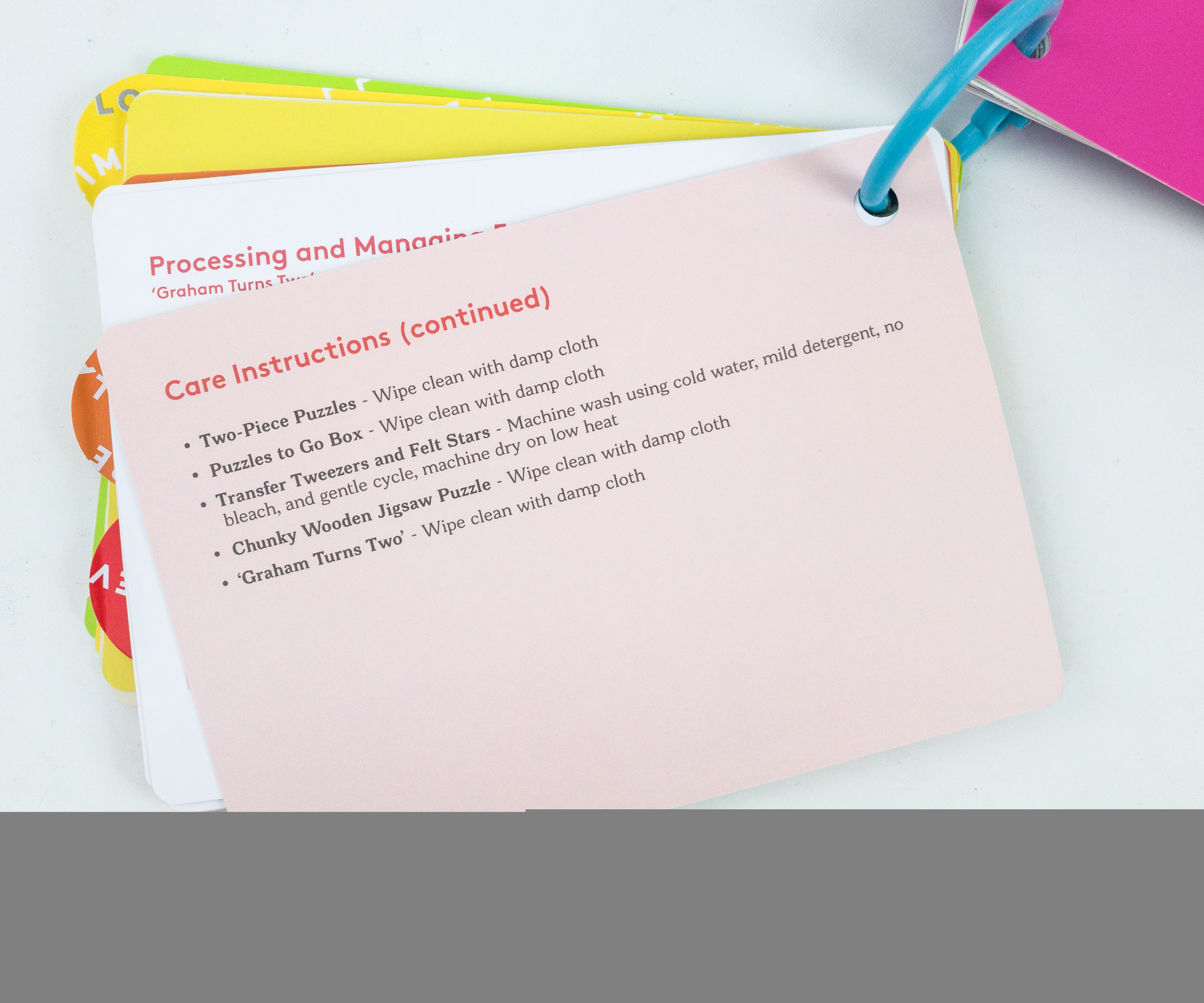 This really helps us in keeping the toys in their best condition.
We're onto the last part of the booklet! It's called Real Life Play, which suggests more play ideas using materials we can find from home. The first suggested activity is Peeling an Egg! It's as simple as explaining to your toddler that the shell of the hard-boiled egg needs to be removed before eating and letting them do it, with your supervision of course.
Though your toddler may like to jump from one thing to another, he has a strong capacity to concentrate when given something that is a challenge just beyond his ability.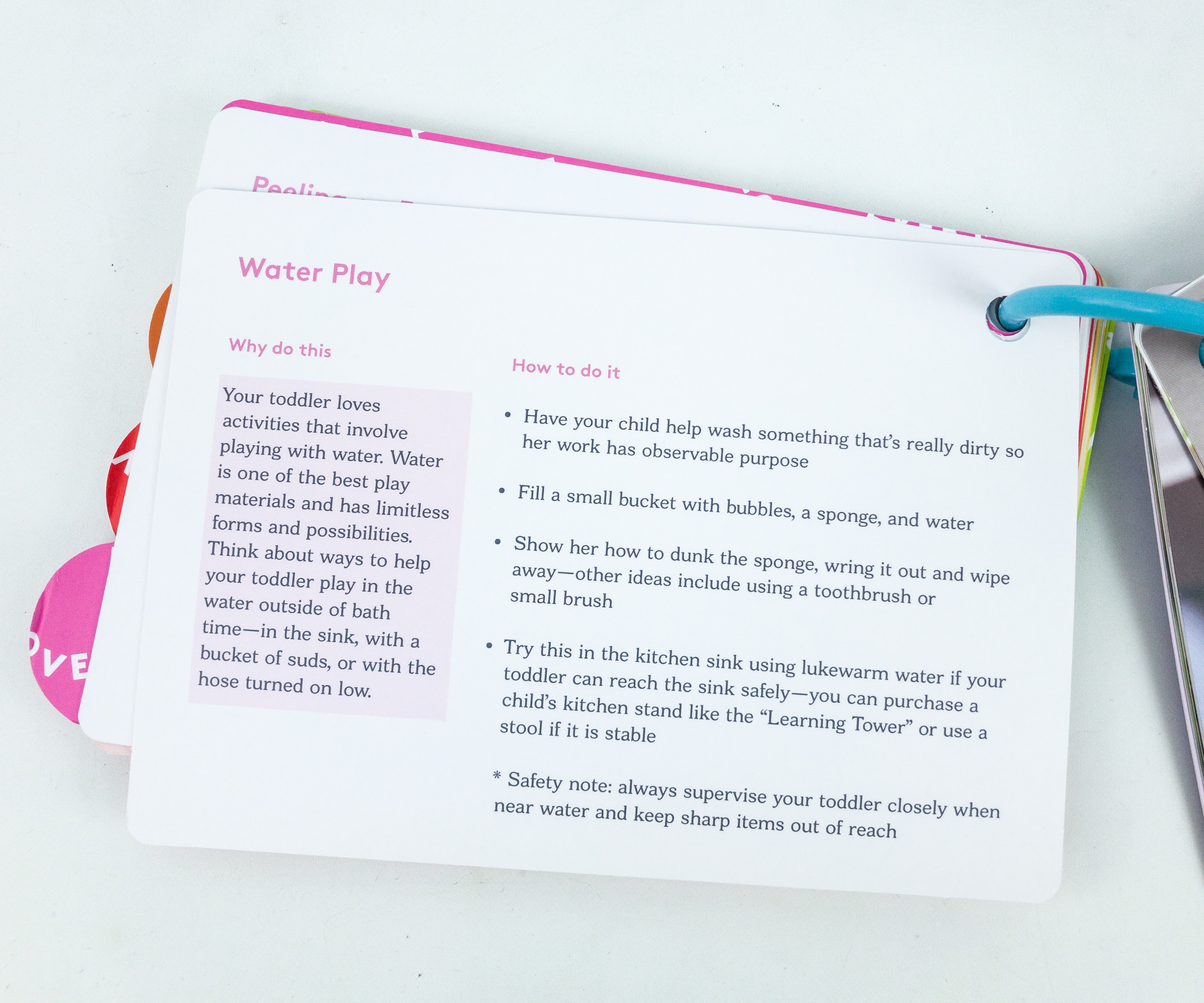 Another fun suggestion is Water Play! There are many ways to play with water and you can do all of them in the comforts of your own home. The booklet recommends to let your kid wash a dirty item so it's not just purely play but also something that has an observable purpose.
Your toddler loves activities that involve playing with water. Water is one of the best play materials and has limitless forms and possibilities. Think about ways to help your toddler play in the water outside of bath time — in the sink, with a bucket of sudes, or with the hose turned on low.
The next activity is the Indoor Obstacle Course! For building your own "obstacle course" at home, all you need are pillows, boxes, or laundry baskets.
In the coming months, your child will be ready for more challenging physical activities. Walking along a lone, balancing on a curb, balancing on one foot for a few seconds, alternating moving his arms and legs while running, and jumping in place are all activities that will provide a new challenge for him.
Here's another fun activity to try at home: Spreading a Snack! This time, we'd need a soft cheese-spreader or a child-safe knife and a small bowl. For the spread itself, you can simply choose what's available in your homes like soft butter, cream cheese, and even jams!
There are many things your toddler can learn while doing practical tasks in the kitchen with you. She's becoming more capable every day, and builds confidence by doing things on her own. While preparing her own snack, she'll love feeling that she has a purpose. Plus, there is a reward at the end!
The next activity is called Exploring Flowers! You can get what flower is available in your home, and talk with your toddler about its color, smell, and other characteristics. The booklet also suggests using other items with parts or layers like bananas and oranges.
Your toddler is beginning to understand complexity in the things around him. Things can exist as wholes and can also be broken down into parts. When your child works with you to peel a banana or orange, for instance, he sees that there are outer and inner layers, and that some things can then be separated into further sections.
Now, we're onto Making a Sensory Bin! For this, we need a small cardboard box, dry rice, pasta, and beans. You can also give your child a spoon or a small cup so they can explore more.
Giving your child ways to investigate and explore while using her senses helps her engage in the scientific progress naturally. She's forming a hypothesis about what she thinks might happen, testing it, and observing cause and effect. She is still mesmeried by different textures and sensations.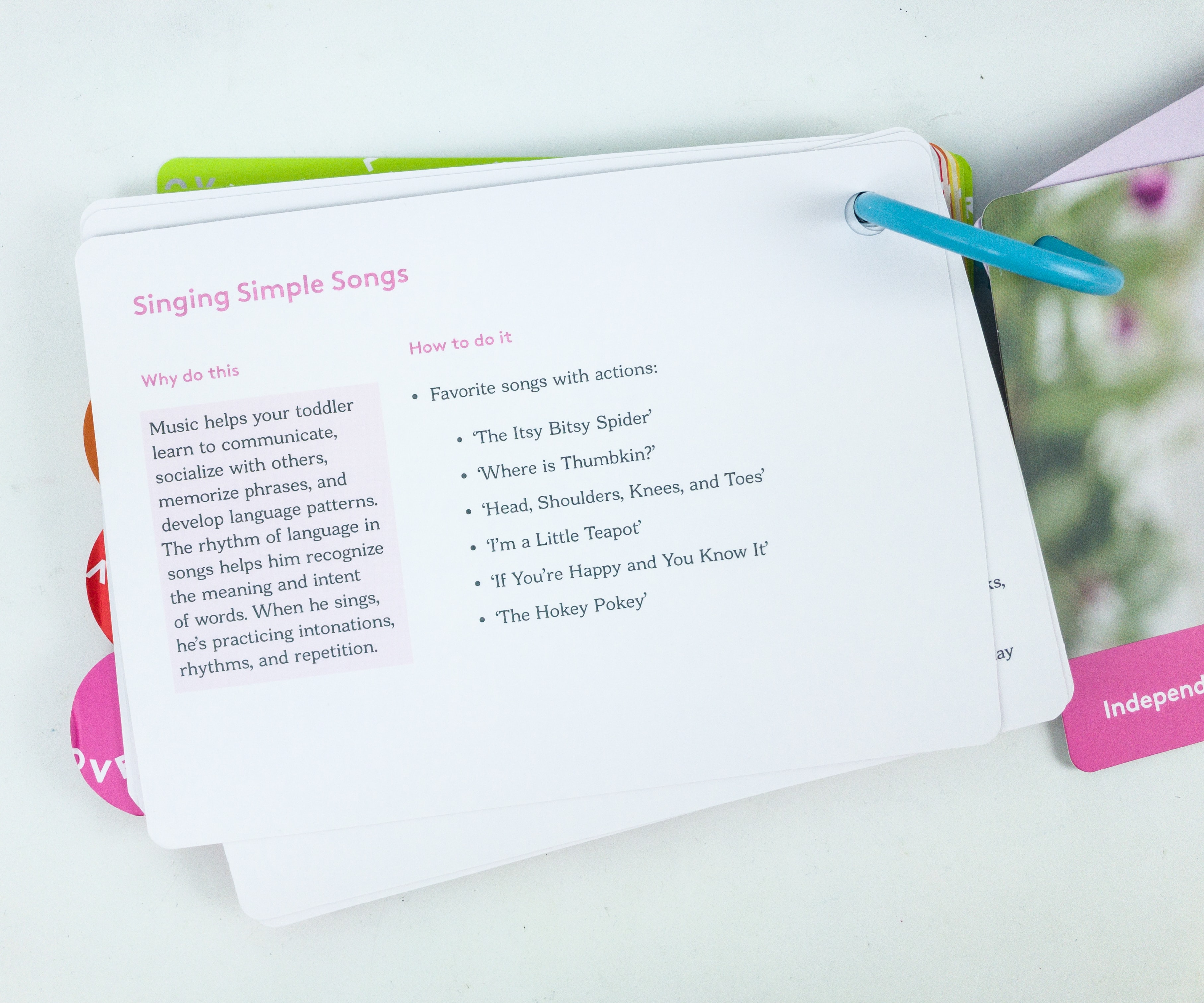 Another activity is called Singing Simple Songs! They provided a list of suggested songs for this one, which includes The Itsy Bitsy Spider, Where is Thumbkin, and more.
Music helps your toddler learn to communicate, socialize with others, memorize phrases, and develop language patterns. They rhythm of language in songs helps him recognize the meaning and intent of words. When he sings, he's practicing intonations, rhythms, and repetition.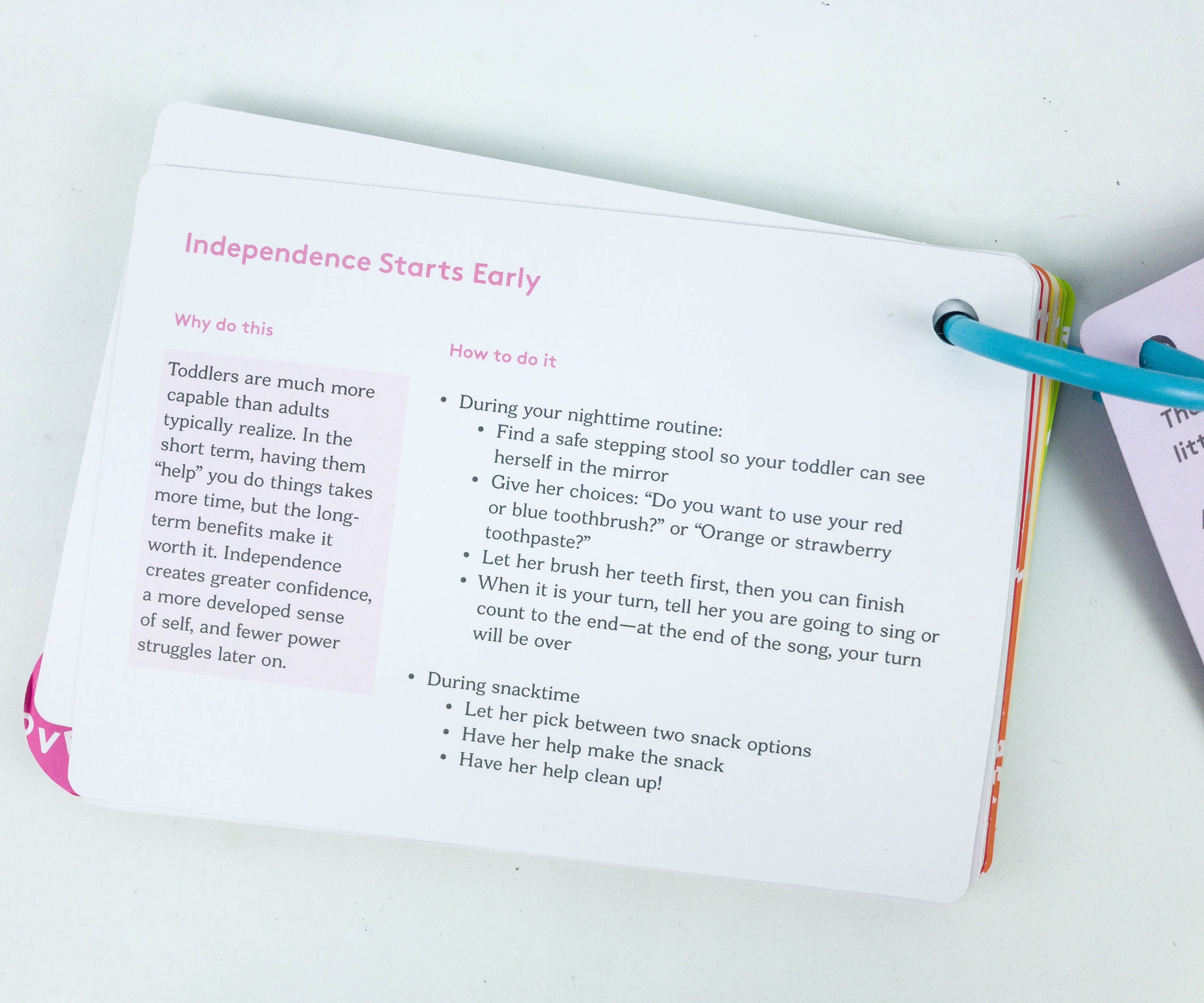 The last suggested activity for this booklet is Independence Starts Early! It includes a list of things you can incorporate to your child's nighttime routine and during snack time, to help them become independent.
Toddlers are much more capable than adults typically realize. In short term, having them "help" you do things takes more time, but the long-term benefits make it worth it. Independence creates greater confidence, a more developed sense of self, and fewer power struggles later on.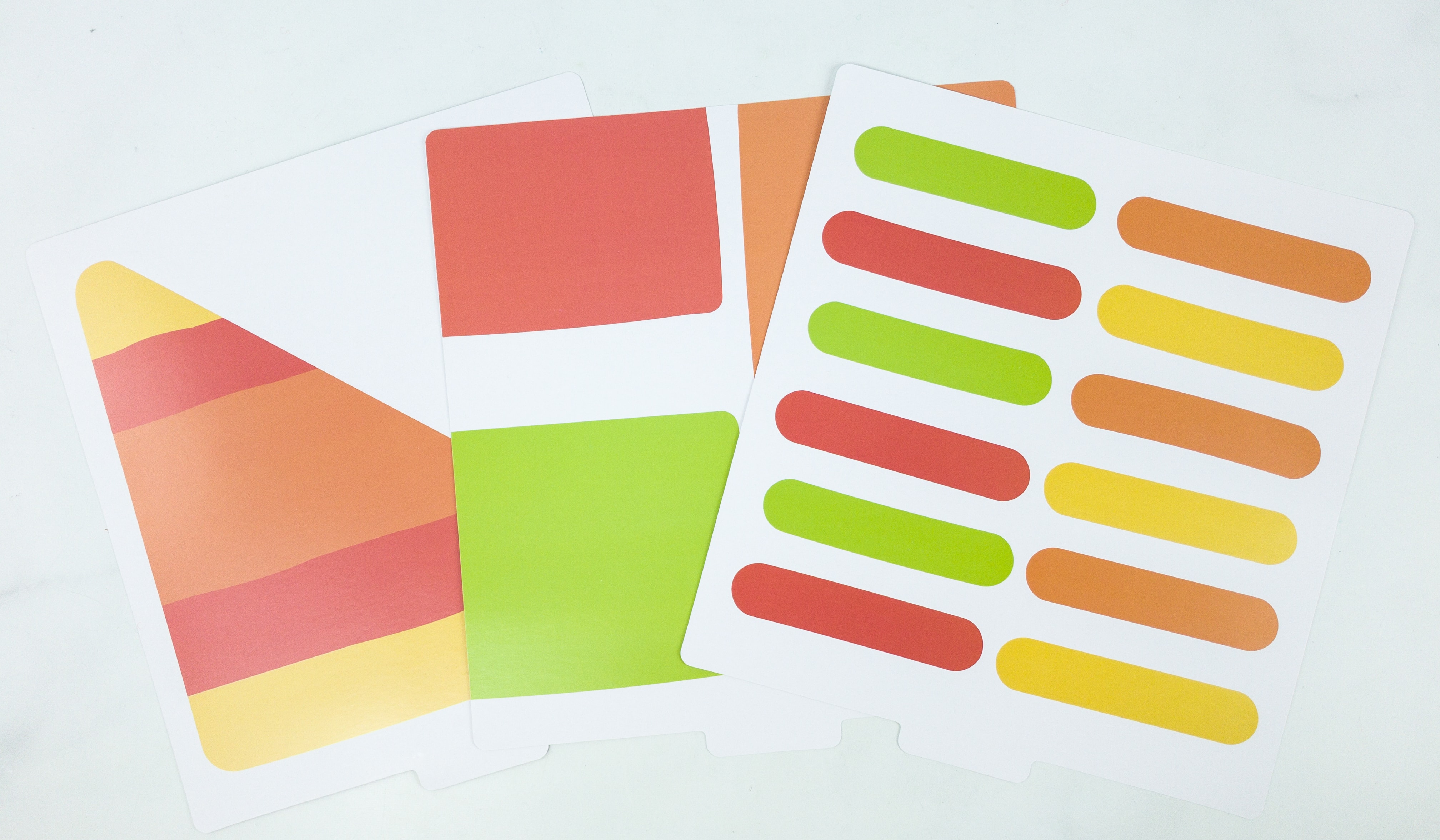 The box also includes sticker sheets that parents can use for labelling.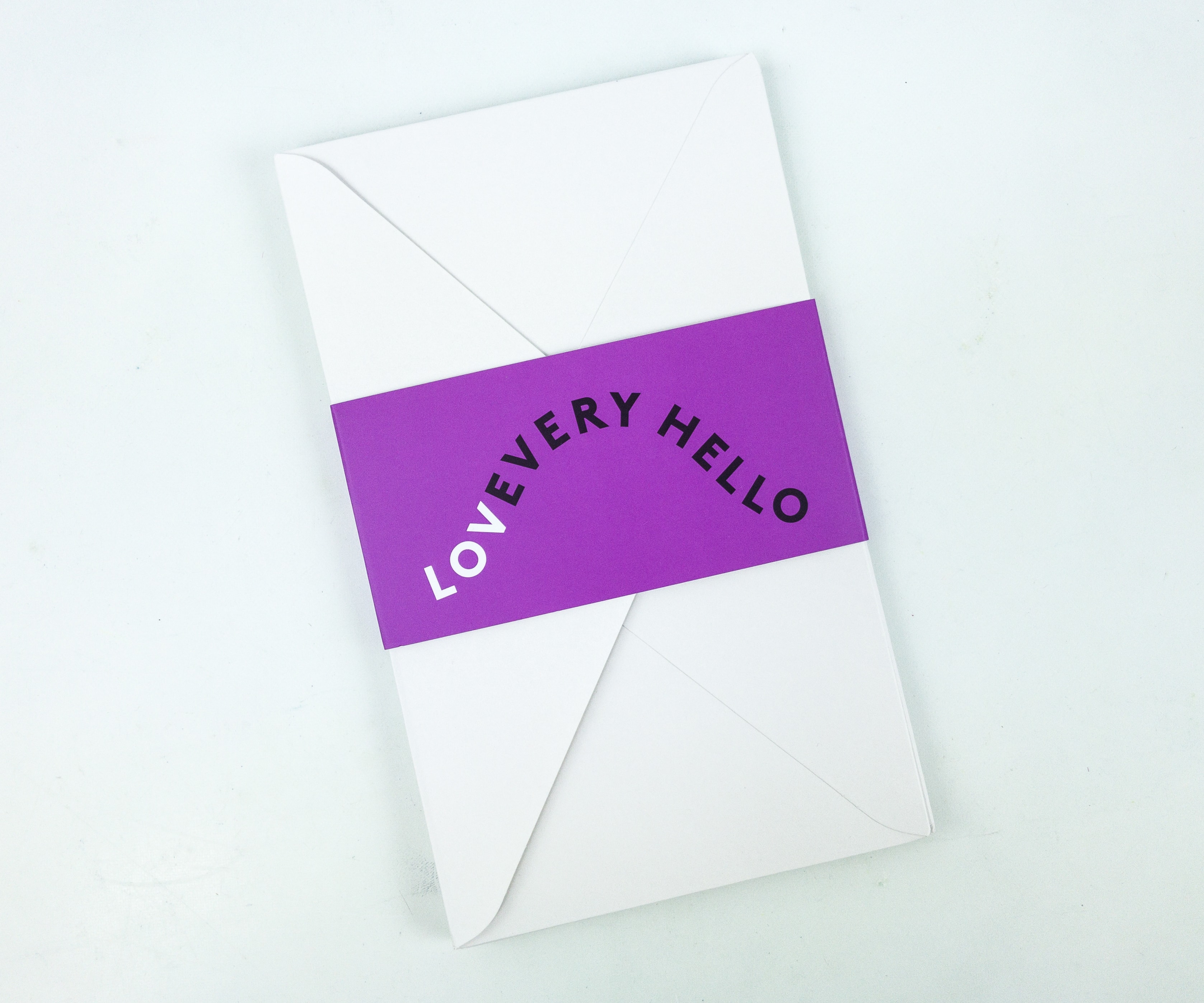 Aside from the stickers, we also got envelopes!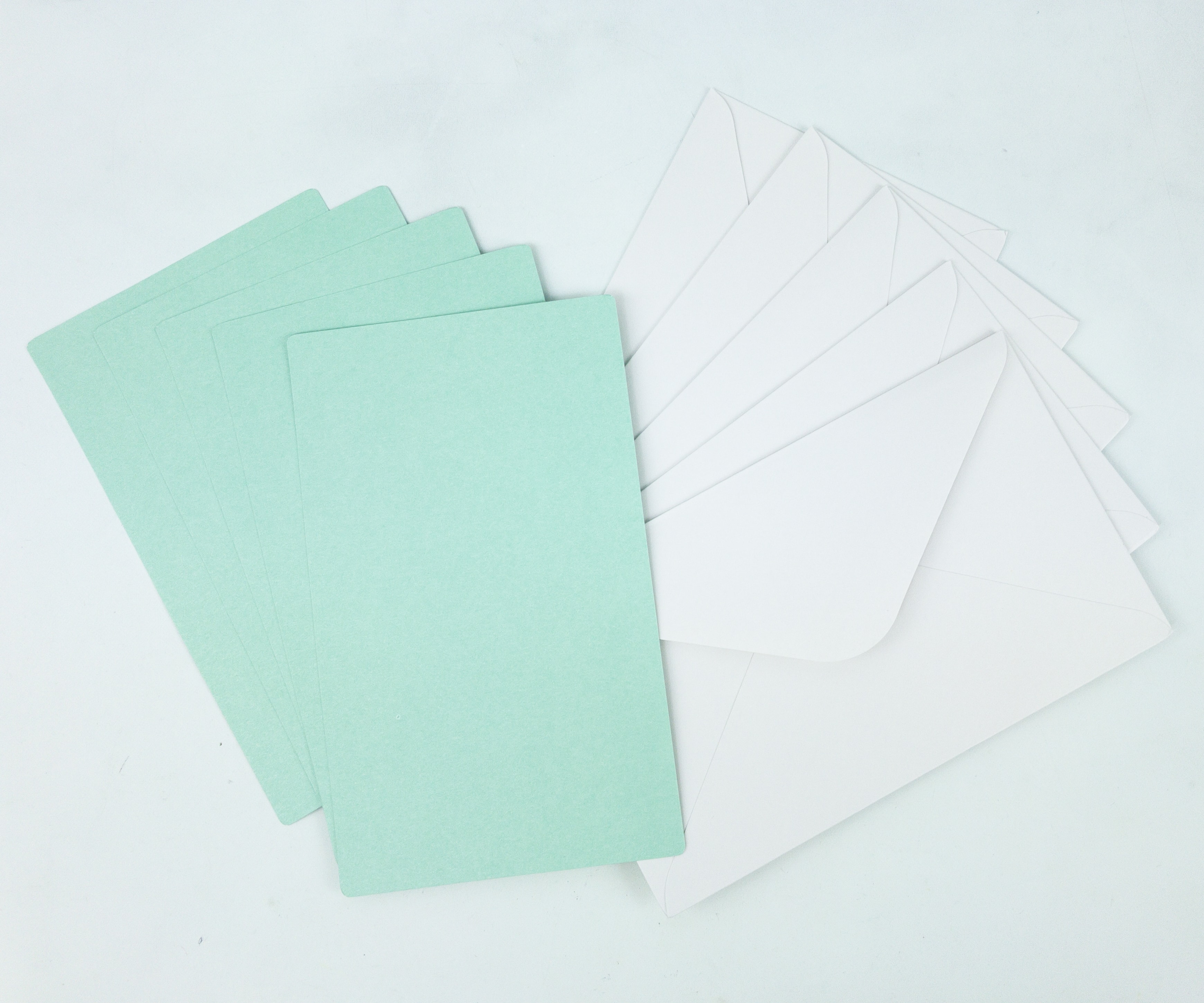 There are 5 mint green envelopes and 5 white envelopes.
Look at that huge box! My baby loves everything in it, the toys and activities gave her hours of fun and learning!
This is seriously one of the best boxes for toddlers! Not only because it's a big box, but everything in it helps our kids learn a lot of essential skills right in the comforts of our own home. The toys are not just ordinary toys, they're made with the best baby-friendly materials and you wouldn't find them anywhere else. They have obviously put a lot of thought into these toys, as well as the corresponding activities! The booklet is a big help for parents, telling us what to do and what not to do when playing with our toddlers. These are also backed by research, making sure that each activity is appropriate for a toddler's current stage. We love this box so much and so does she – she returns to all of her Lovevery toys over and over, and they have all really held up. My only sadness? This was the last box! If you're on the fence, I can absolutely say you won't regret these wonderful toys and learning experiences for your baby.
What do you think about Toddler Play Kits by Lovevery?
Visit Toddler Play Kits by Lovevery to subscribe or find out more!