Fresh Fiction Box Not To Miss is a monthly book subscription that sends 5-7 new release books for $25.95. Shipping is free to the U.S. and extra to Canada. You can choose from a 1 or 3 month plan and both plans auto renew. Alternatively, you can also buy a one-time box from their online shop. They send 3-5 new release print books and codes for some downloadable ebooks! Most of the books will be from the romance genre but they may occasionally send mystery, erotica, YA, and paranormal books too.
DEAL: Save $3 on your first Fresh Fiction Not To Miss box with coupon code HELLO.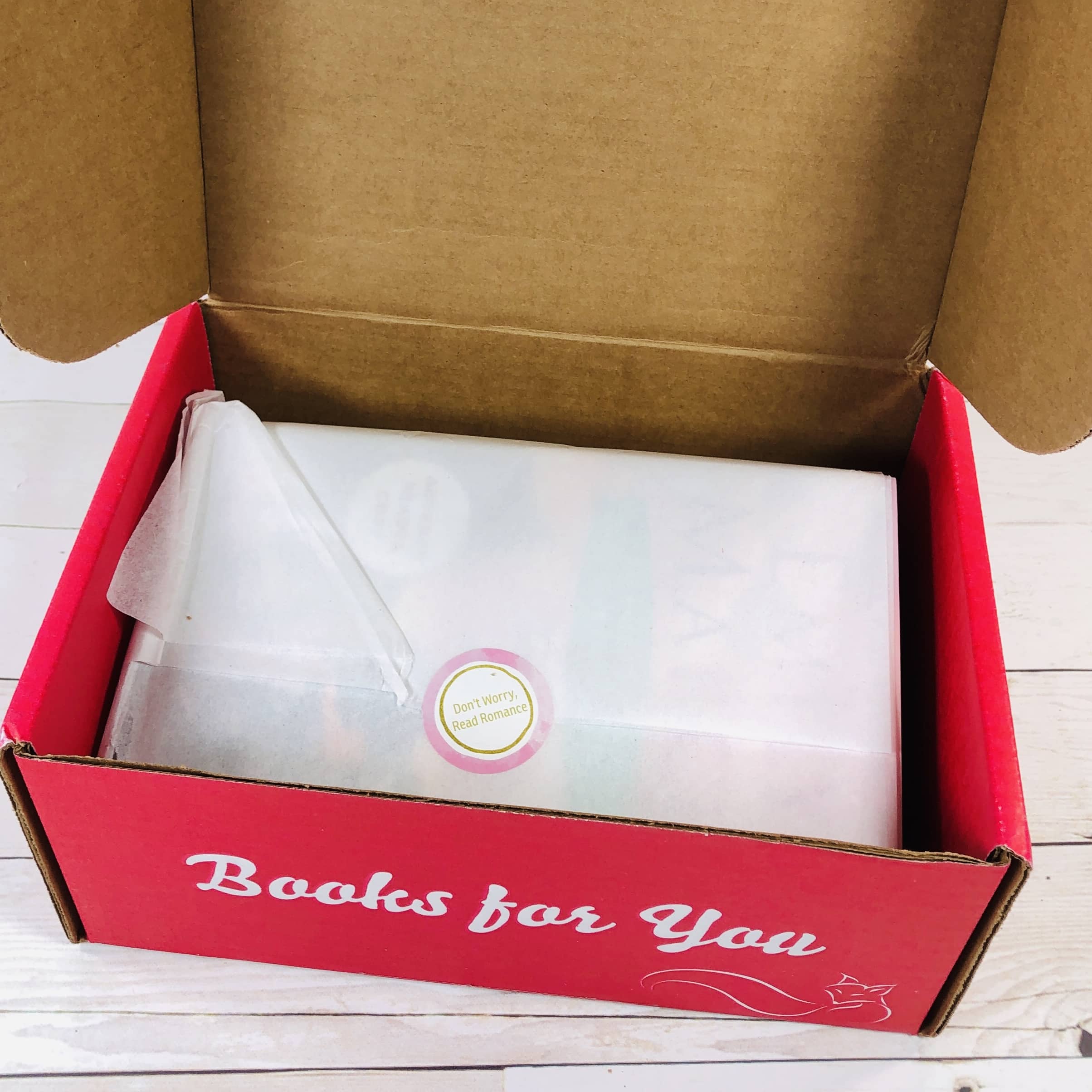 I opened the box to find tissue paper sealed with a sticker!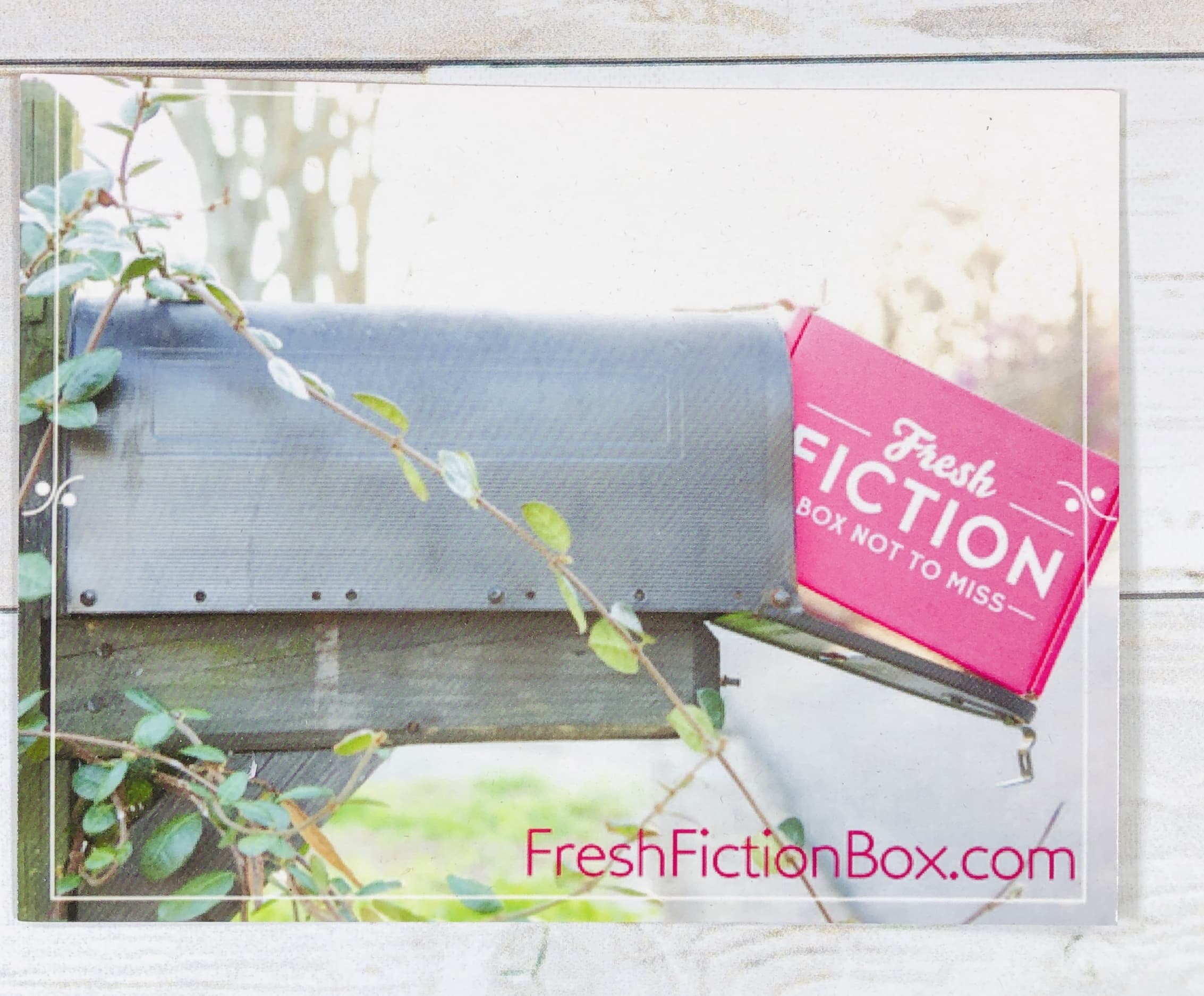 Fresh Fiction doesn't have a traditional info card as boxes may vary.
The back of the card listed all of the social media sites where you can check out more Fresh Fiction!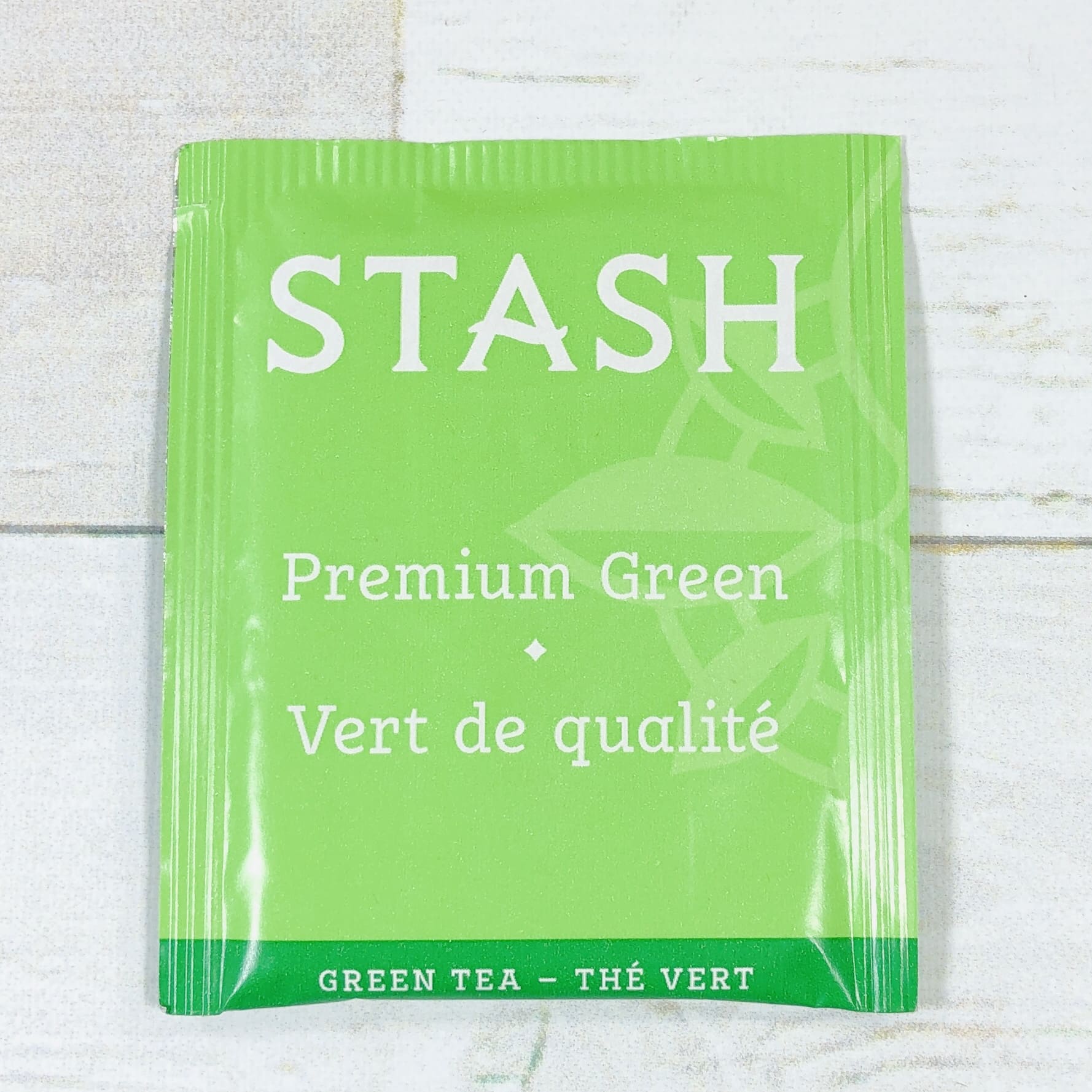 I found a bag of Stash Green Tea on top.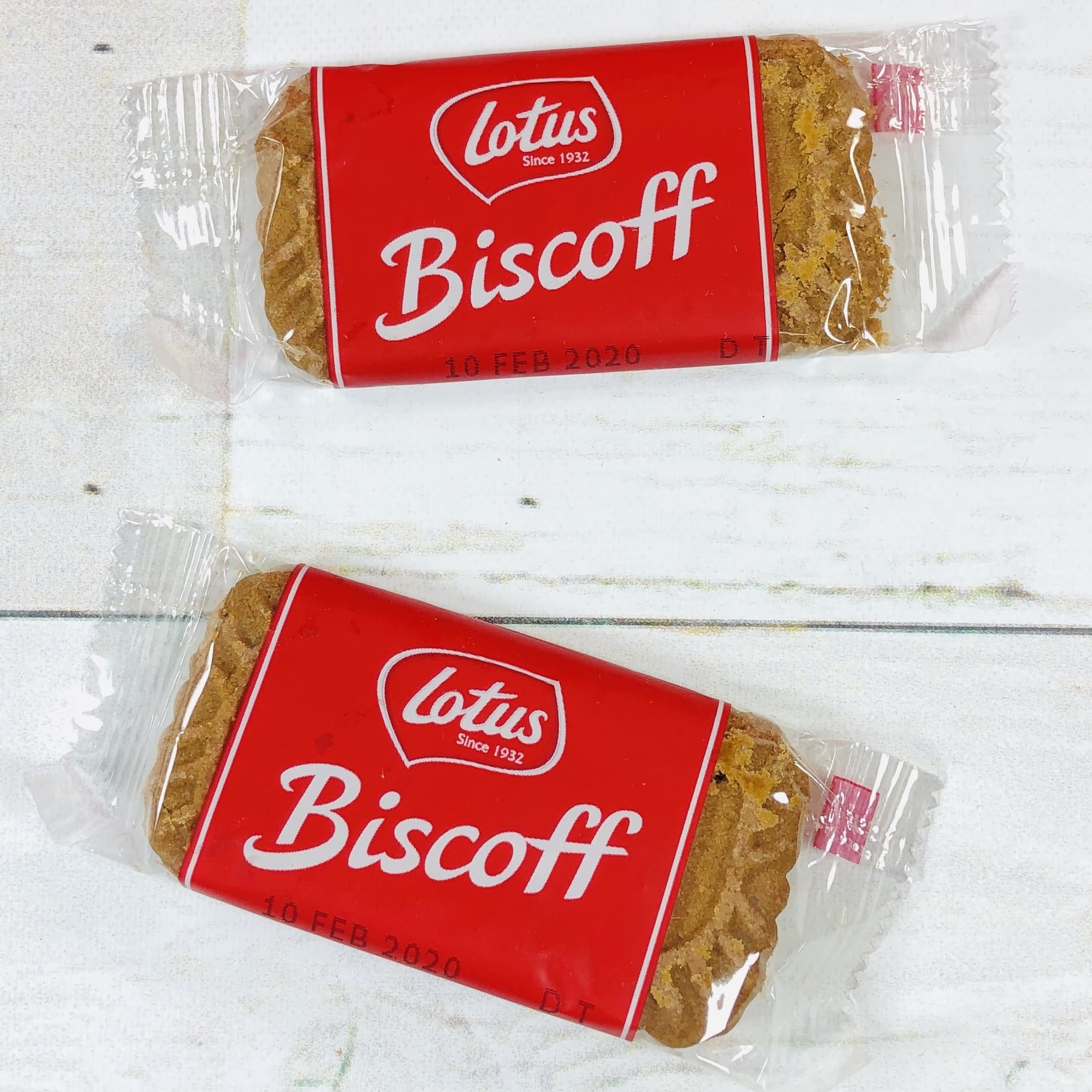 I also found two Biscoff cookies on the bottom.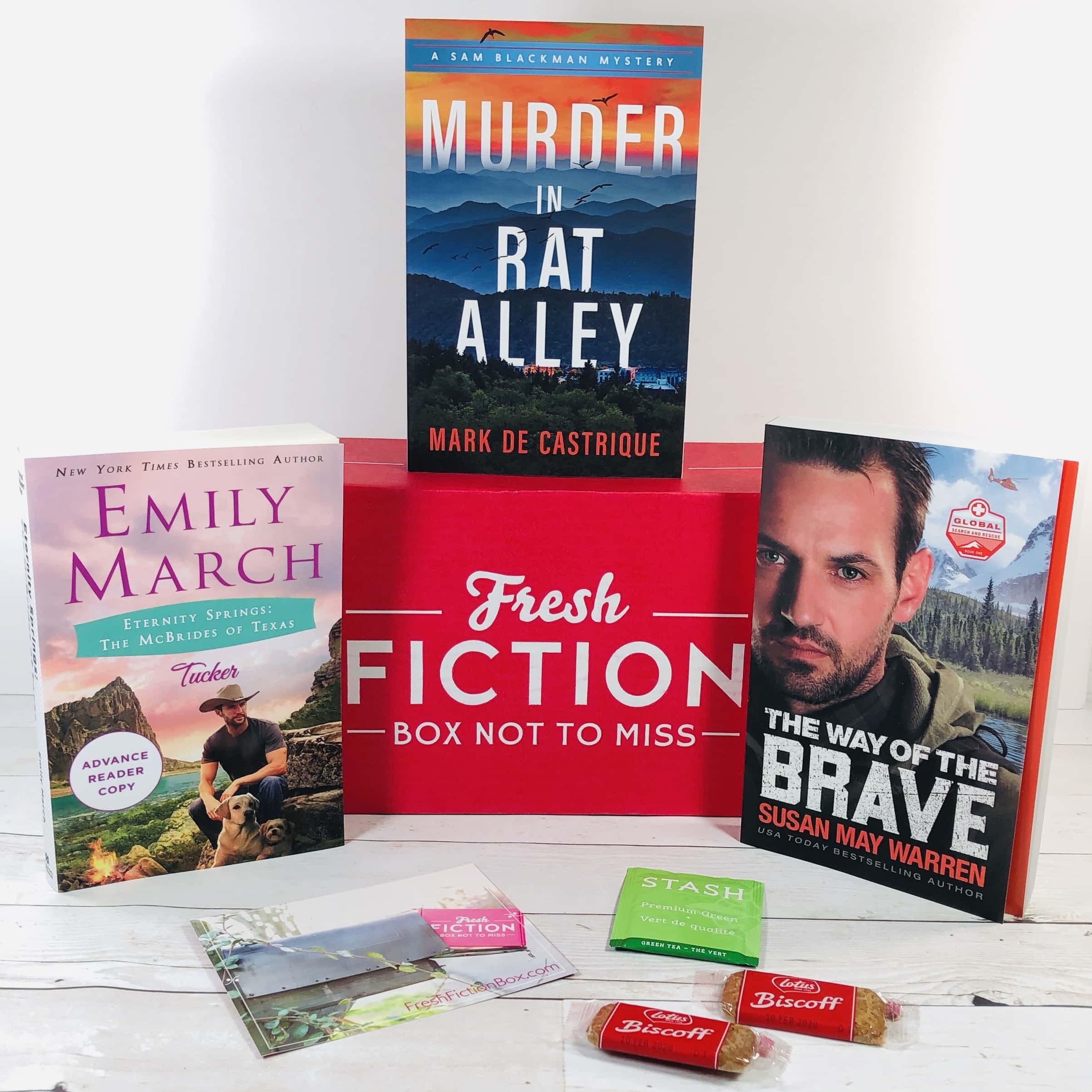 Everything in my box!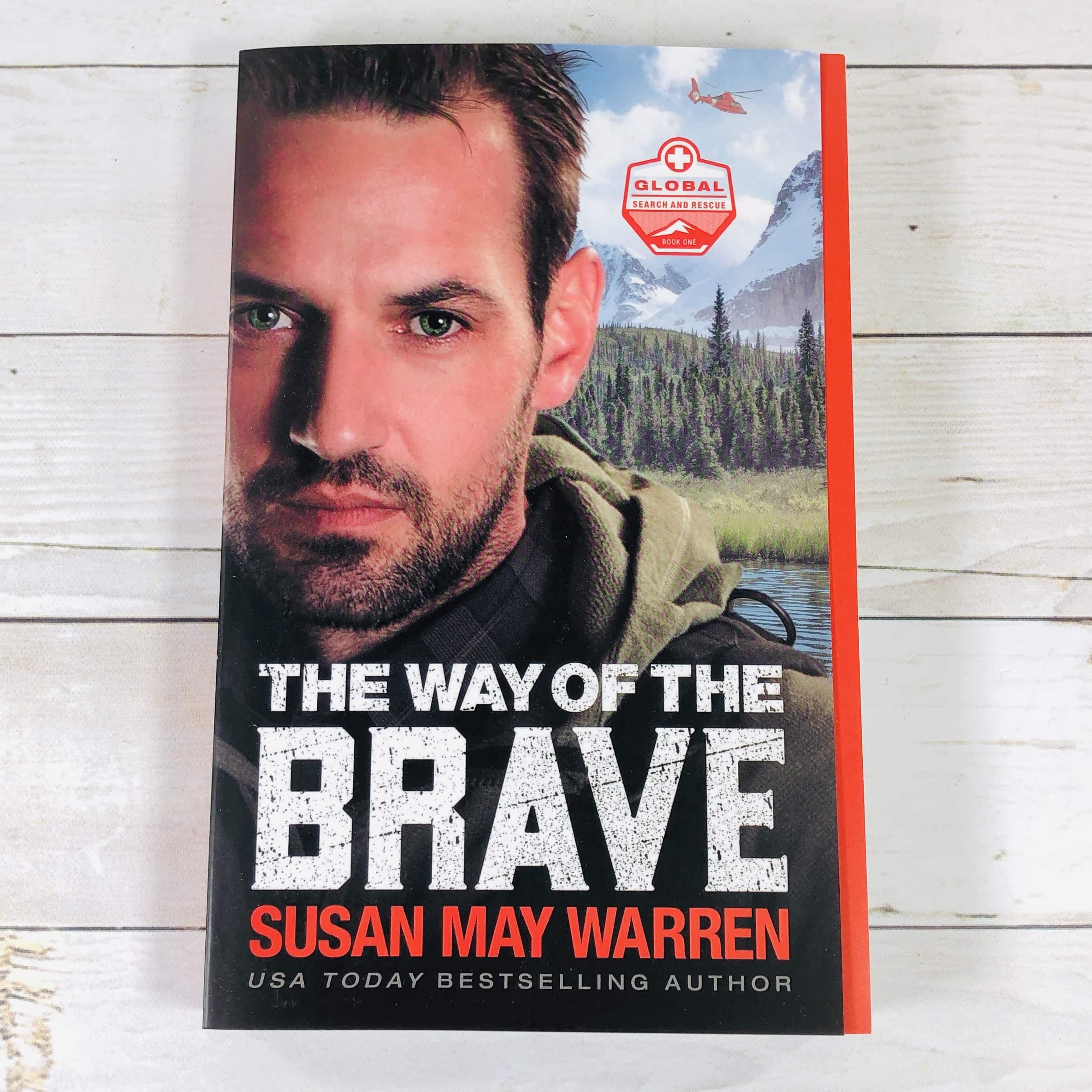 The Way Of The Brave by Susan May Warren ($15.99 list price, now $10.36) is book 1 of the Global Search and Rescue series. It falls into the Christian romance and mystery genres and looks like a fast paced read that is full of adventure.
Former pararescue jumper Orion Starr is haunted by the memory of a rescue gone wrong. He may be living alone in Alaska now, but the pain of his failure–and his injuries–has followed him there from Afghanistan. He has no desire to join Hamilton Jones's elite rescue team, but he also can't shirk his duty when the call comes in to rescue three lost climbers on Denali.

Former CIA profiler and psychiatrist Jenny Calhoun's yearly extreme challenge with her best friends is her only escape from the guilt that has sunk its claws into her. As a consultant during a top-secret mission to root out the Taliban, she green-lighted an operation that ended in ambush and lives lost. When her cathartic climb on Denali turns deadly, she'll be forced to trust her life and the lives of her friends to the most dangerous of heroes–the man she nearly killed.

Her skills and his experience are exactly what's needed to prevent another tragedy–but in order to truly set Orion free from his painful past, Jenny will have to reveal hers. They'll have to put their wounds behind them to survive, but at what cost?

Leap into action with this high-octane, breakneck new series from bestselling author Susan May Warren.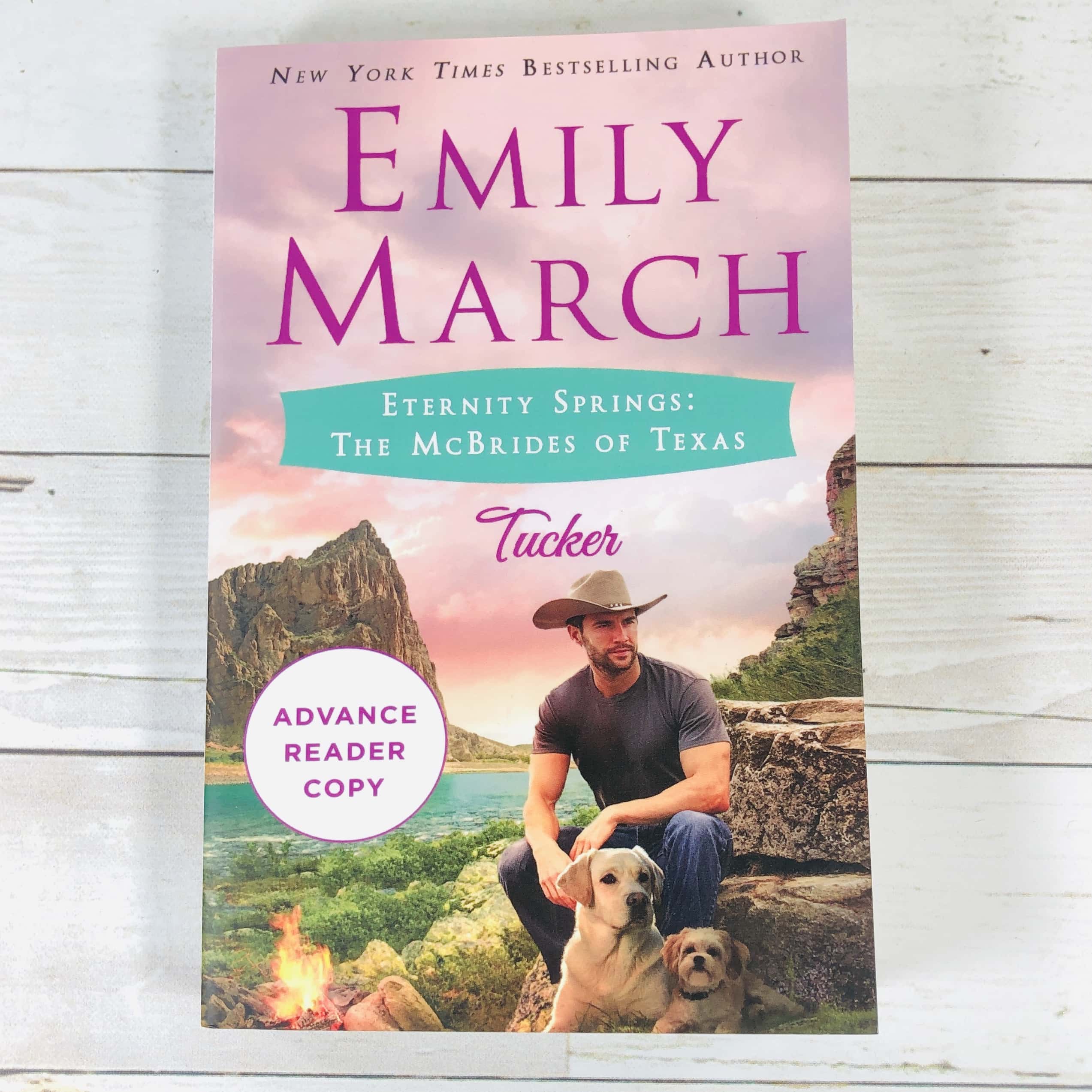 Eternity Springs: The McBrides Of Texas by Emily March (Advance reader copy) I received an advance reader copy, which means this book isn't even available yet, but it also means it is a free book given out by publishers. It is book 17 in the Eternity Springs series and is a contemporary romance. It follows the McBride family in a fictional Texas town.
In Eternity Springs: The McBrides of Texas, New York Times bestselling author Emily March presents a brand new arc set in the Lone Star State that features a family-linked trilogy within the author's romantic series.

Hope springs eternal in this enchanting Texas town.

Meet Gillian Thacker. Her business: Bliss Bridal Salon. Her passion: Weddings. Her own wedding: It's complicated. Life isn't turning out like she'd planned. The last thing she wants is for a real-life hero to ride to her rescue when an unexpected event puts her entire future in Redemption, Texas, at risk. So what's a broken-hearted bridal expert to do? Maybe a new set of survival skills is exactly what she needs…

Tucker McBride has been proud to call himself a U.S. Army Ranger. But now that his days of service are over, he's decided to put his expertise to use by founding a wilderness skills training school. He sets up shop in Redemption, next to Bliss Bridal, and so begins life: Part Two. Marriage has been pretty low on his agenda, but as soon as he meets Gillian, Tucker can't help but contemplate the ultimate challenge: Convincing the reluctant bride to take his hand and leap into the adventure of a lifetime. . .until death do they part.
Murder In Rat Alley by Mark De Castrique ($15.99 list price, now $10.30) is book 7 in the Sam Blackman series. It is a mystery thriller where the main characters have to unravel a murder that took place a while back. I have not read any of the books in the series so I hope it's a stand alone!
In this unusual spin on the classic spy novel, murder strikes from our wartime pasts…

Iraq War veteran Sam Blackman with his prosthetic leg and his no-nonsense private eye partner Nakayla Robertson love their investigations which always carry a thread from the past―and they love each other. An interracial couple in the new South, the Asheville, NC, pair has surrounded themselves with a terrific support team including an unorthodox lawyer and a veteran cop. They deploy humor both to bind them together and to deflect insults. Plus, it helps deal with the tragedies their work uncovers.

Such a tragedy interrupts a meeting between the PIs and the neighboring law office when a body is unearthed from the grounds of the nearby Pisgah Astronomical Research Institute. During the Cold War it monitored developing space programs. Today it plays a vital role gathering weather and climate data. The body has been in the ground a long time. Why would its discovery spark off a new murder in Asheville's mountain music scene, the victim found amid the garbage of dark, dank Rat Alley?

She was the fiancée of the man murdered long ago. But surely this case is more than a domestic drama playing out over time….

The Blackman Agency Investigations excel at merging past and present, bringing little-known history to light, and are perfect for fans of James Lee Burke, Stephen Mack Jones, Margaret Maron, and Robert B. Parker.
My February Fresh Fictions box seems like it is missing a few books. They promise 5-7 new release books and usually include cards with codes to download new books to a Kindle or e reader. I think this is the first time I've received less than 4 hard copies as far as I can remember. The value for this box was around $20.66, not including the advance reader copy since that is a free book. This is also the first time the value has been less than the price paid for the box, so I hope it was just a mistake and that the value is up again for the next box.
Which book would you read first? Let me know in the comments! 
Visit Fresh Fiction Not To Miss to subscribe or find out more!