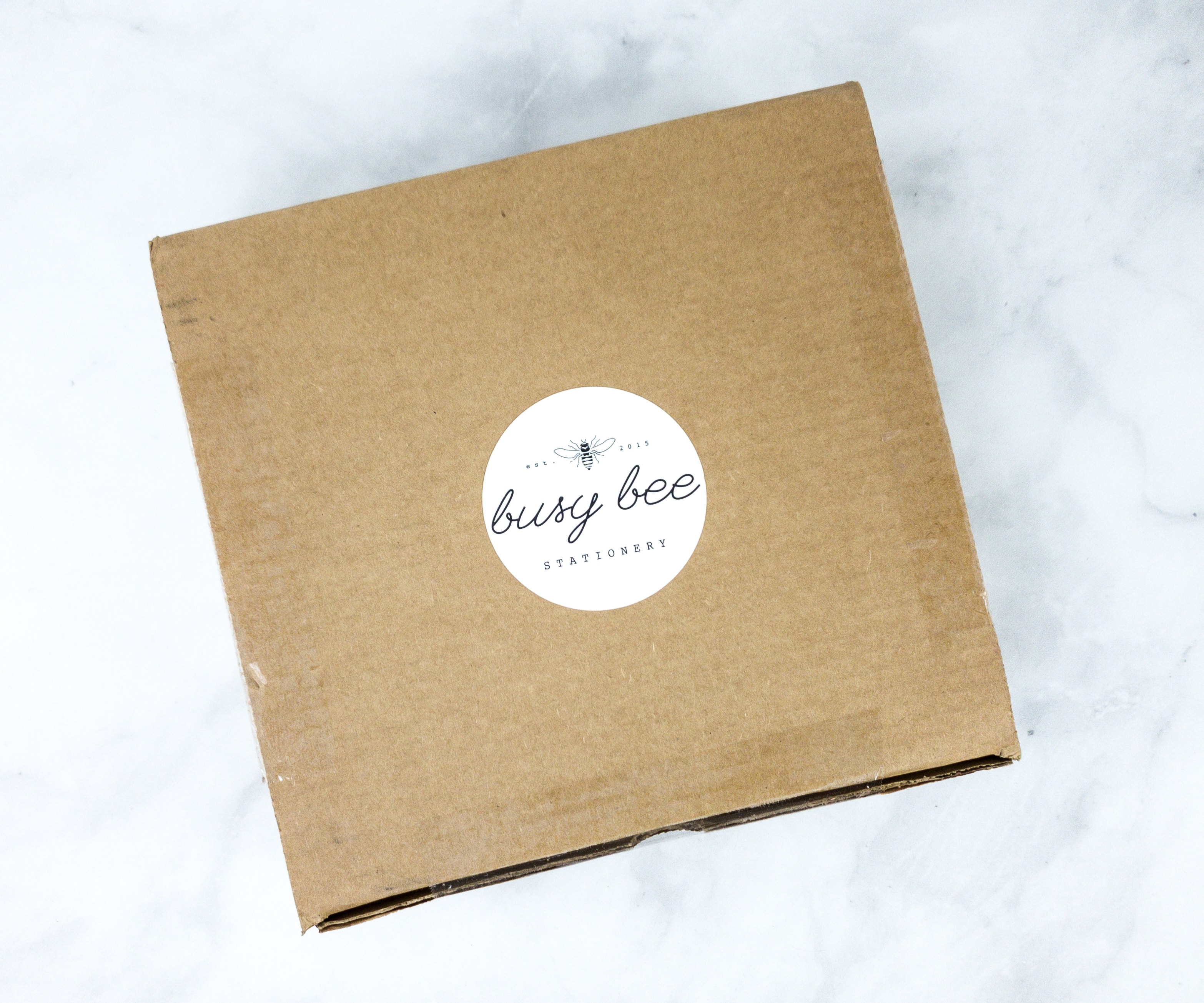 Busy Bee Stationery is a monthly stationery subscription that will bring you items that inspire creativity and help you with everyday note-taking, planning, journaling, and letter writing. For $39.90 per month, you will receive 5 to 10 items built around a theme, season, or a specific project. Items can be things like pens, stickers, a notebook, washi tape, stamps, and more!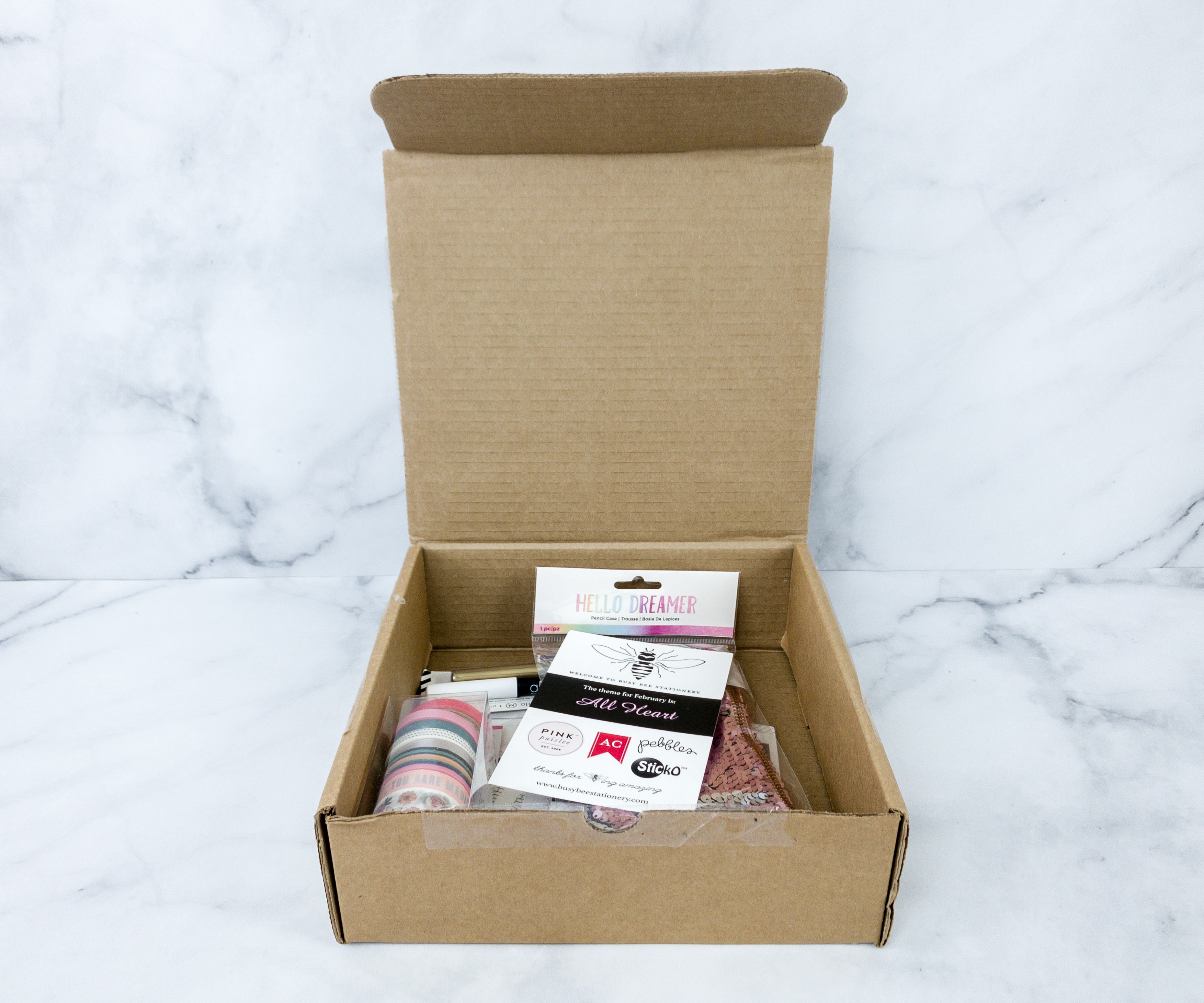 There's an info card on top of the items!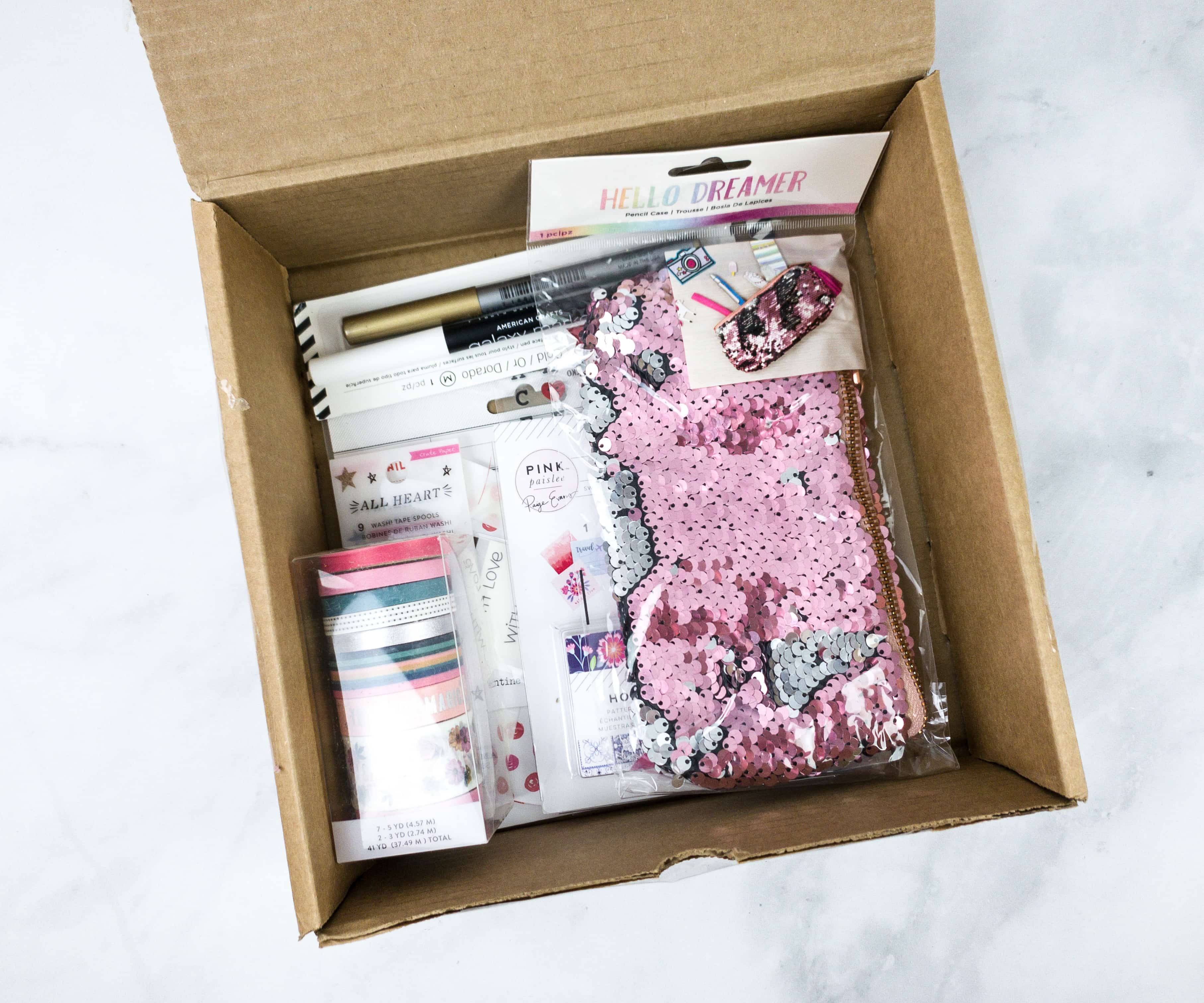 Everything came in retail plastic bags but we remove them for photography purposes.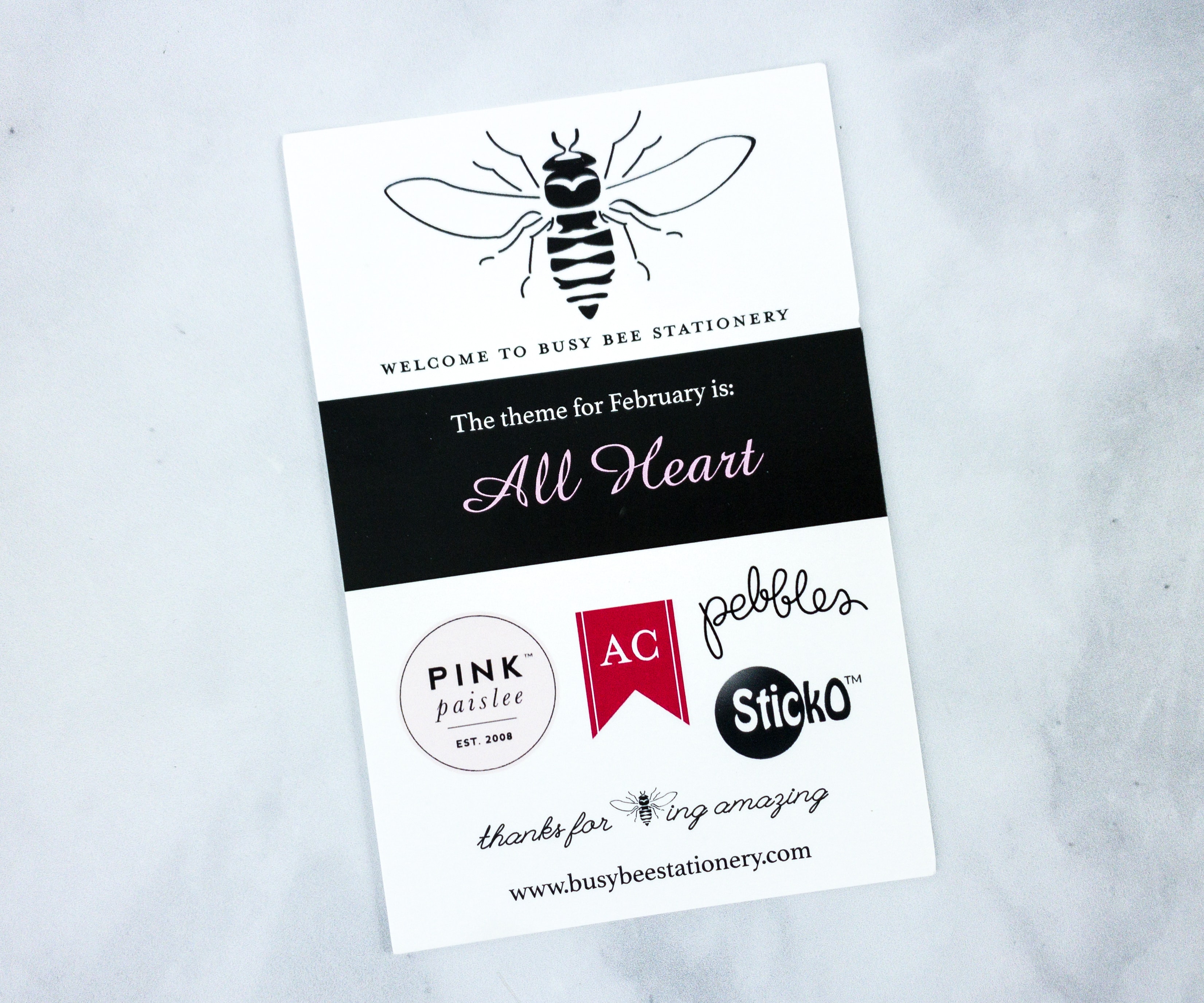 The February 2020 theme is All Heart!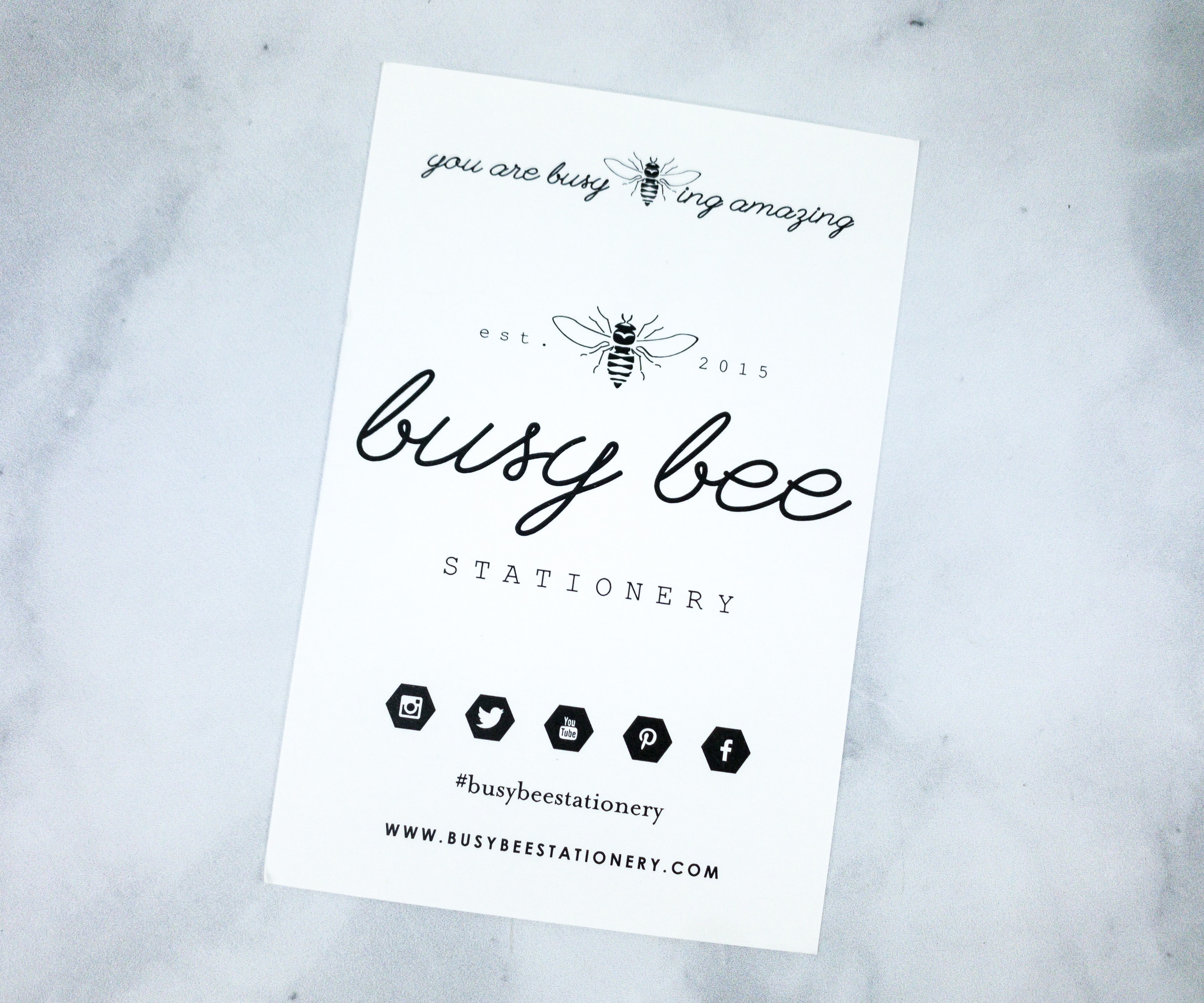 You are busy ?-ing amazing.
Everything in my February 2020 box!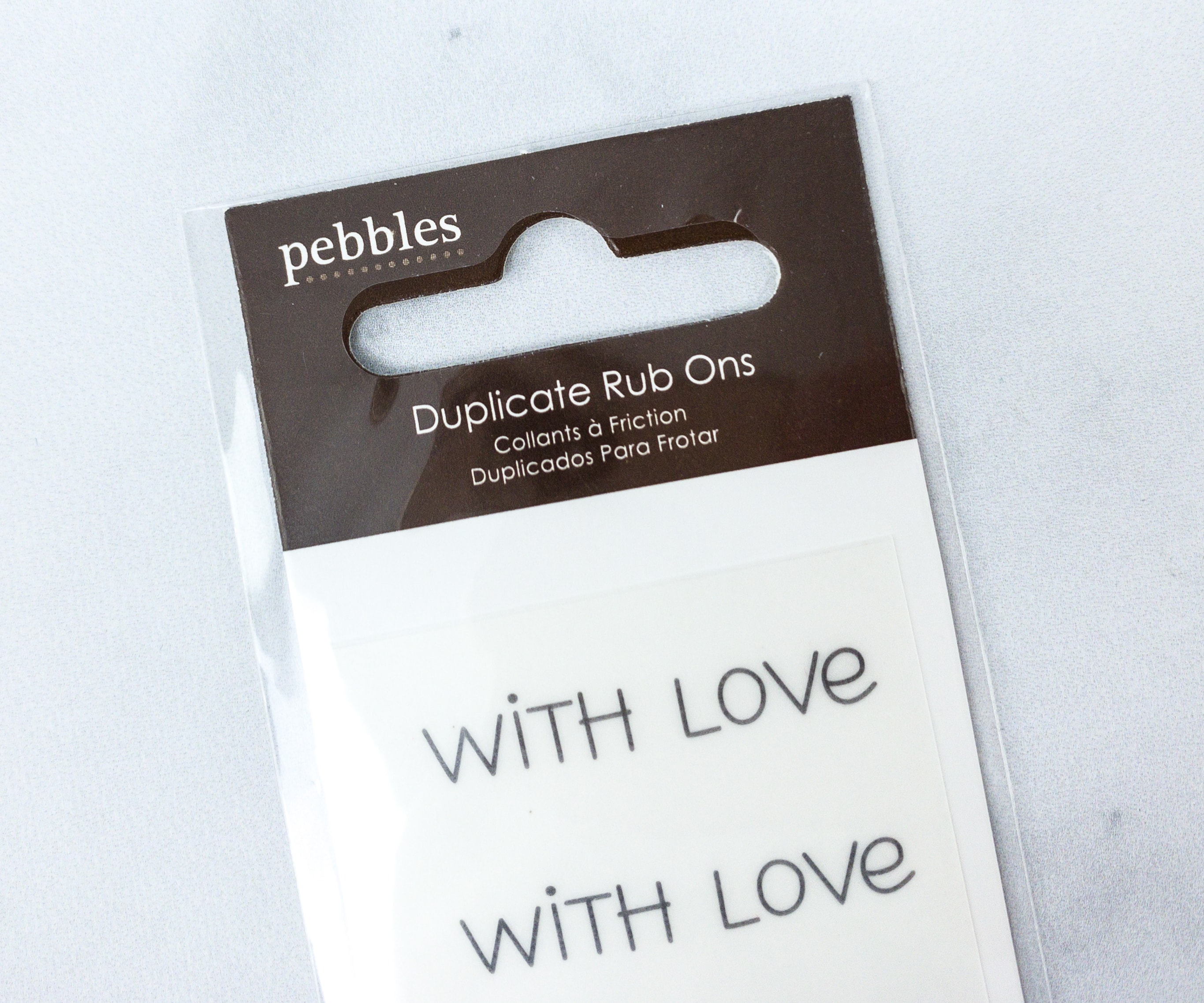 Pebbles Duplicate Rub Ons. These rub-on stickers make it easy to include closing remarks on your notes, and even fill the "from" part of your gift tags.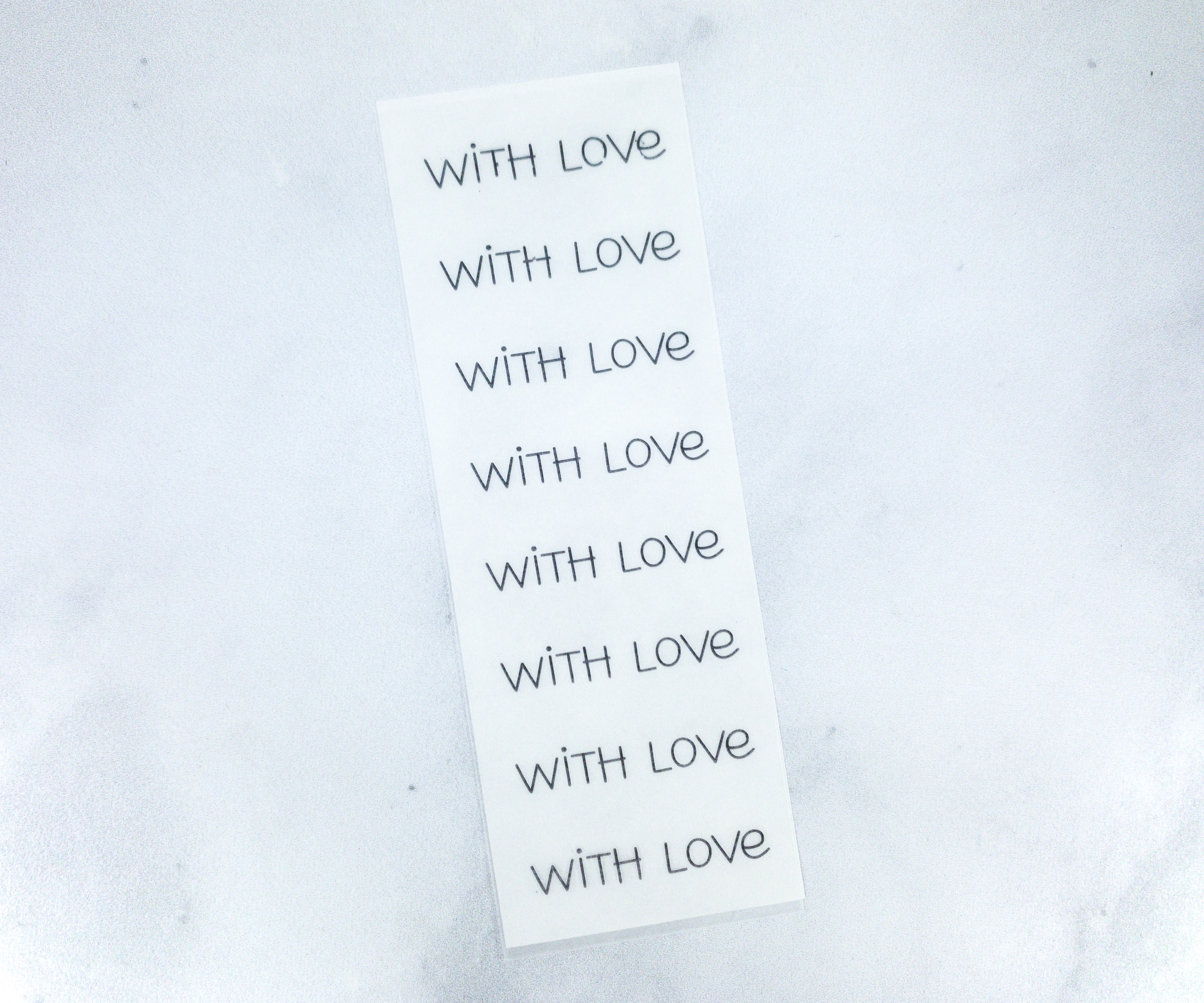 You can just sign after each phrase, if you're giving out a card or a gift. These stickers transfer to paper easily.
American Crafts Galaxy Marker ($0.11) It's a non-bleeding and non-clogging marker that is best for scrapbooking. It can work on either dark or light paper, as well as on cards and even artworks. The medium point marker is also safe and non-toxic.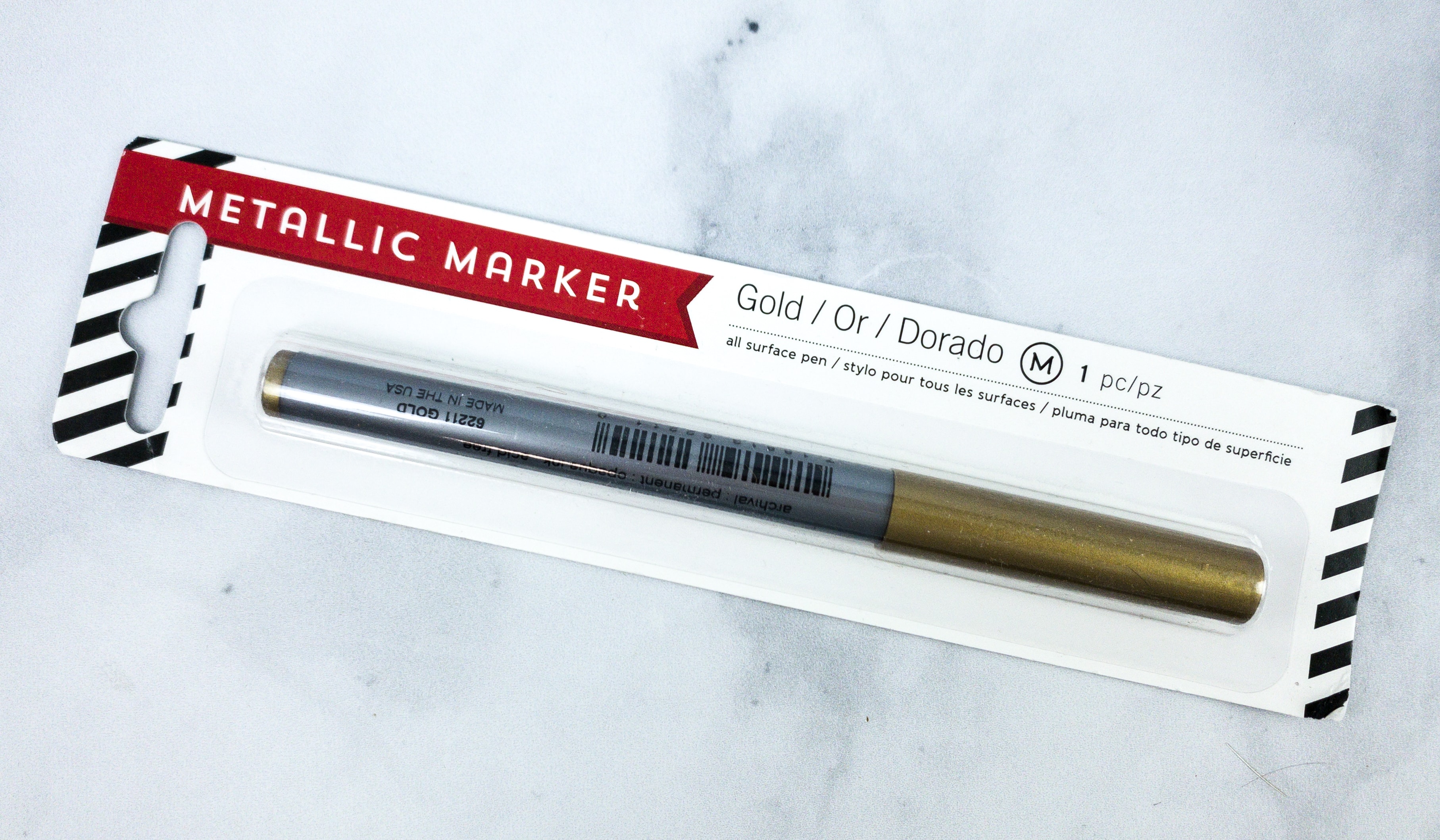 American Crafts Metallic Marker in Gold ($2.15) Another good marker for scrapbooking and journaling is this gold metallic marker. It works on any surface and has a medium point tip.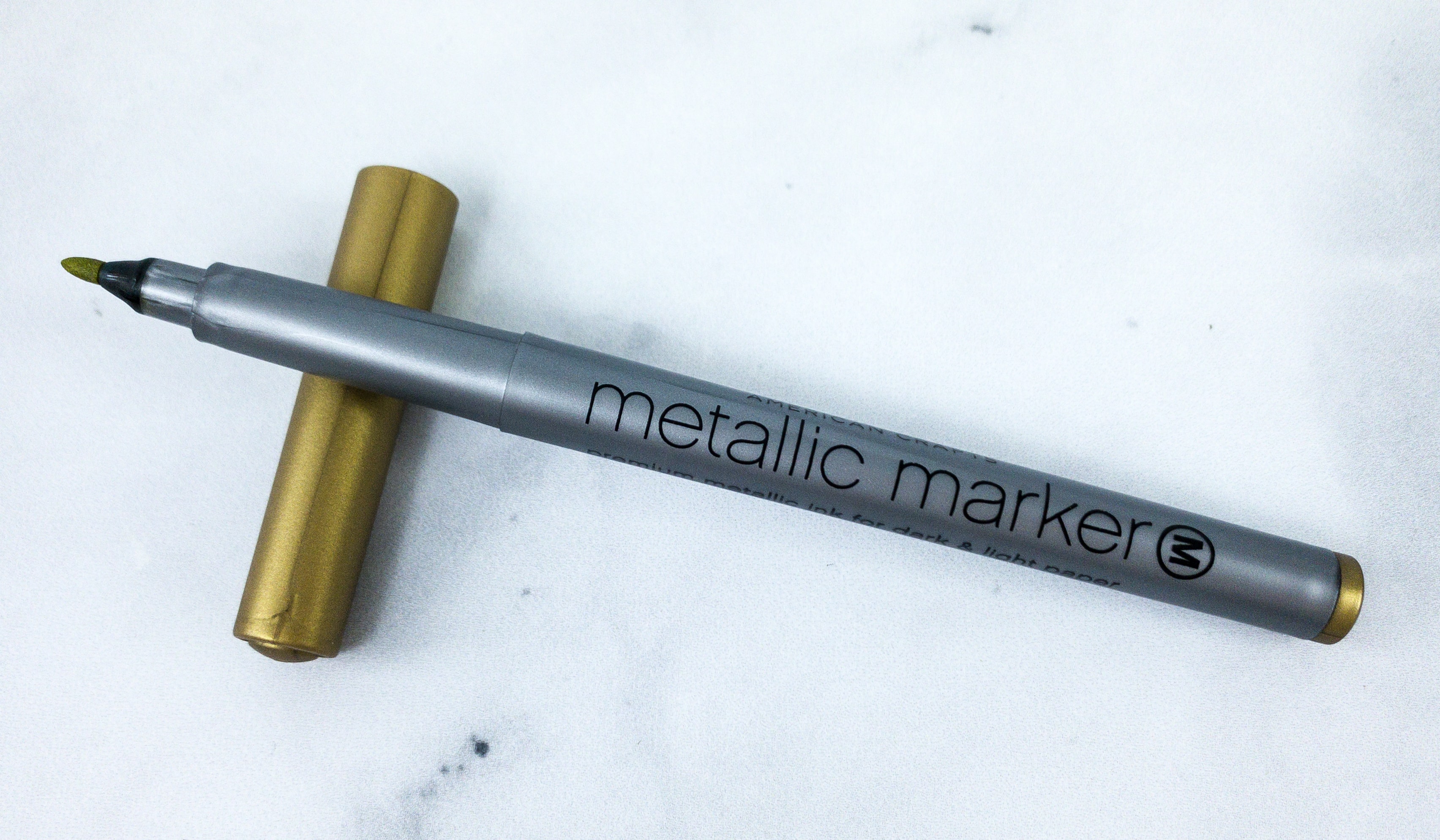 It has a metallic paint-like ink that can be seen on either light or dark paper. It's also acid-free, fade-proof, waterproof, non-toxic, and permanent.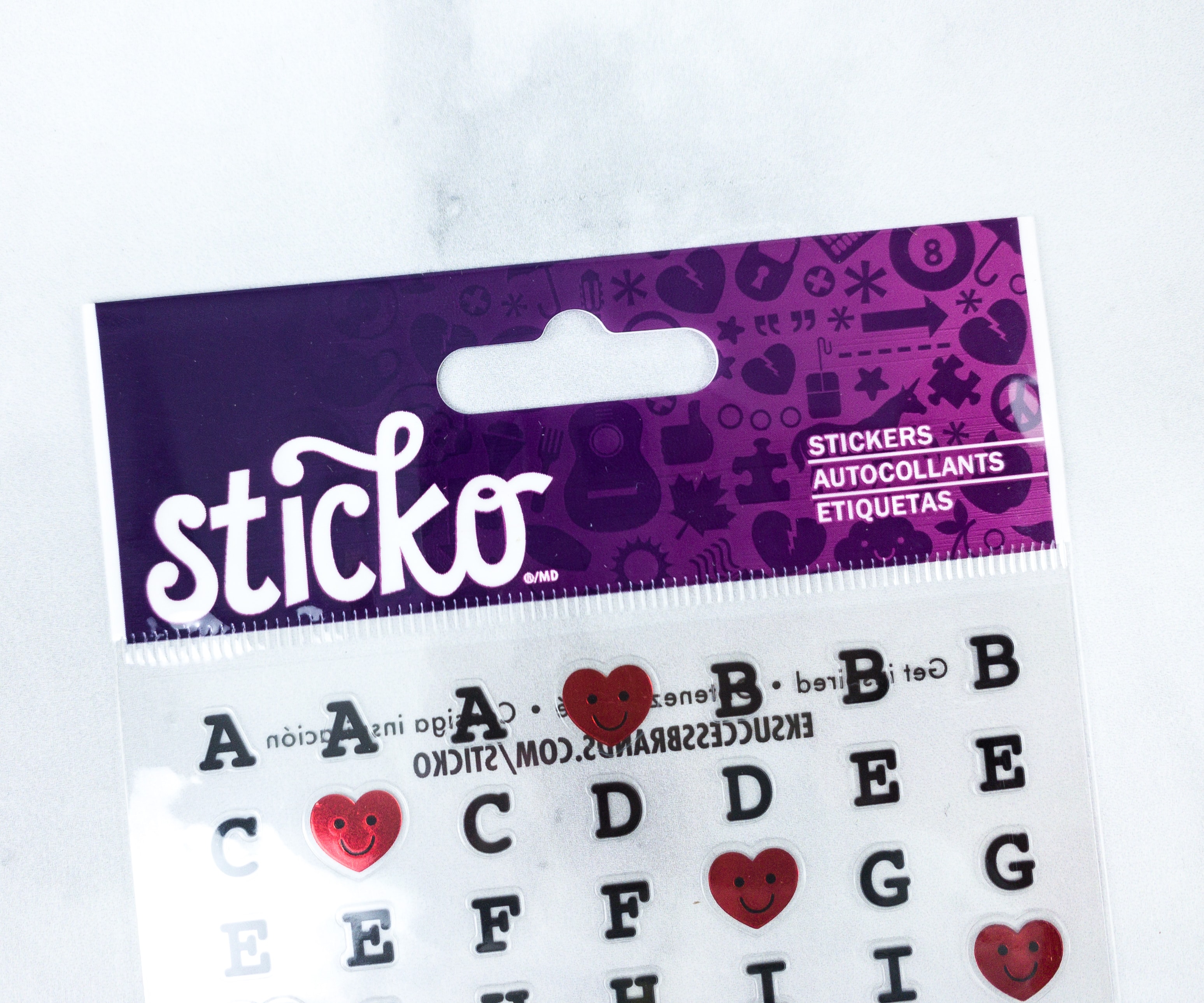 Sticko Stickers. To add flair to my journal notes or greeting cards, they included this set of adorable hearts day-themed stickers!
It comes with multiple letters in all caps, numbers, and even signs. There are also smiling red hearts!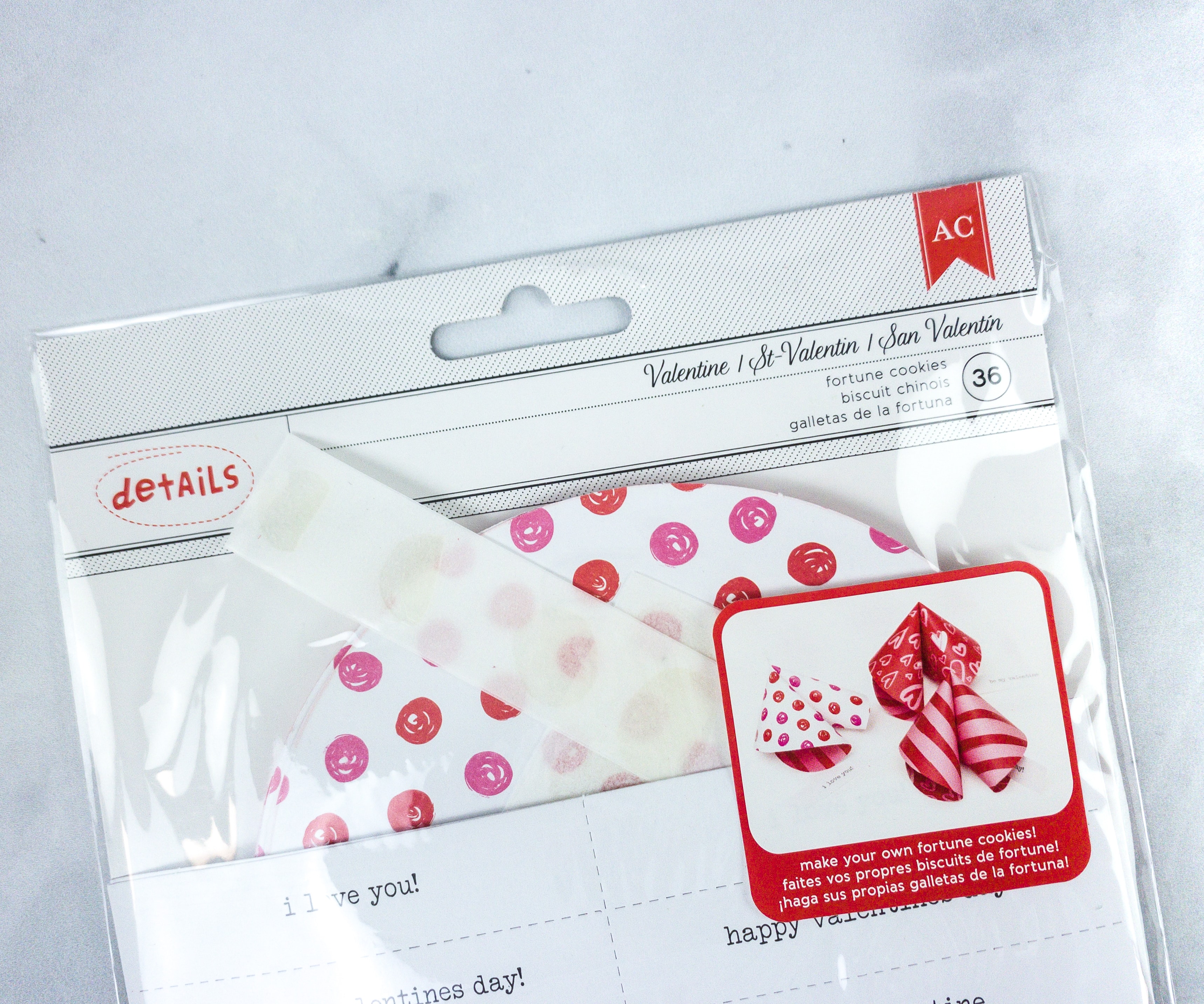 American Crafts Details Valentine Fortune Cookies ($3) These beautiful Valentines-themed fortune cookies are great containers for when you want to send a special message to your loved one!
The package includes the detailed instructions on how to form them, accompanied by illustrations that you can easily copy!
The pack includes 12 paper cirsles, 12 "fortunes", and 12 glue dots to close them up.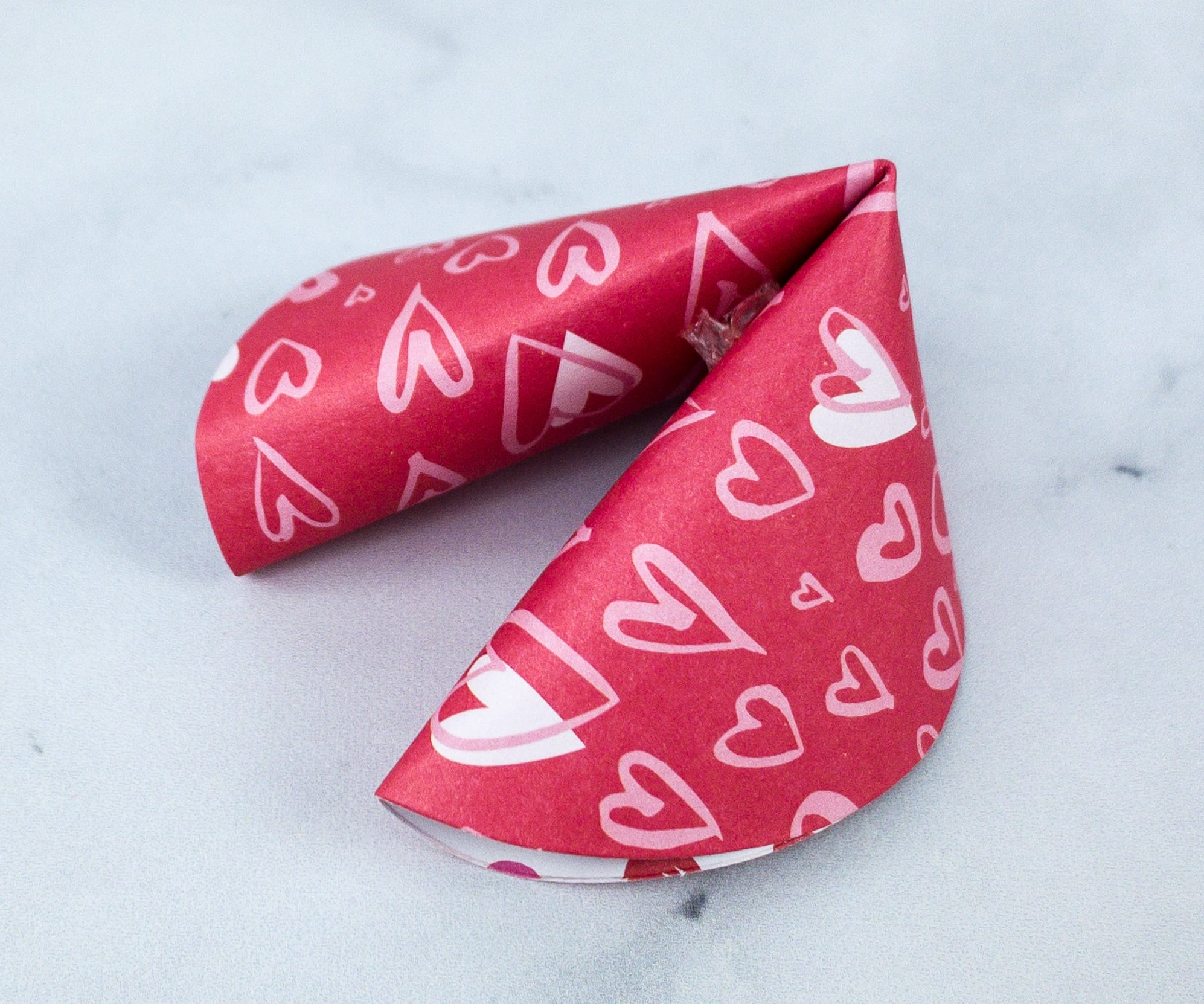 The fortune cookies look so cute! Who wouldn't be excited to see what their fortune is?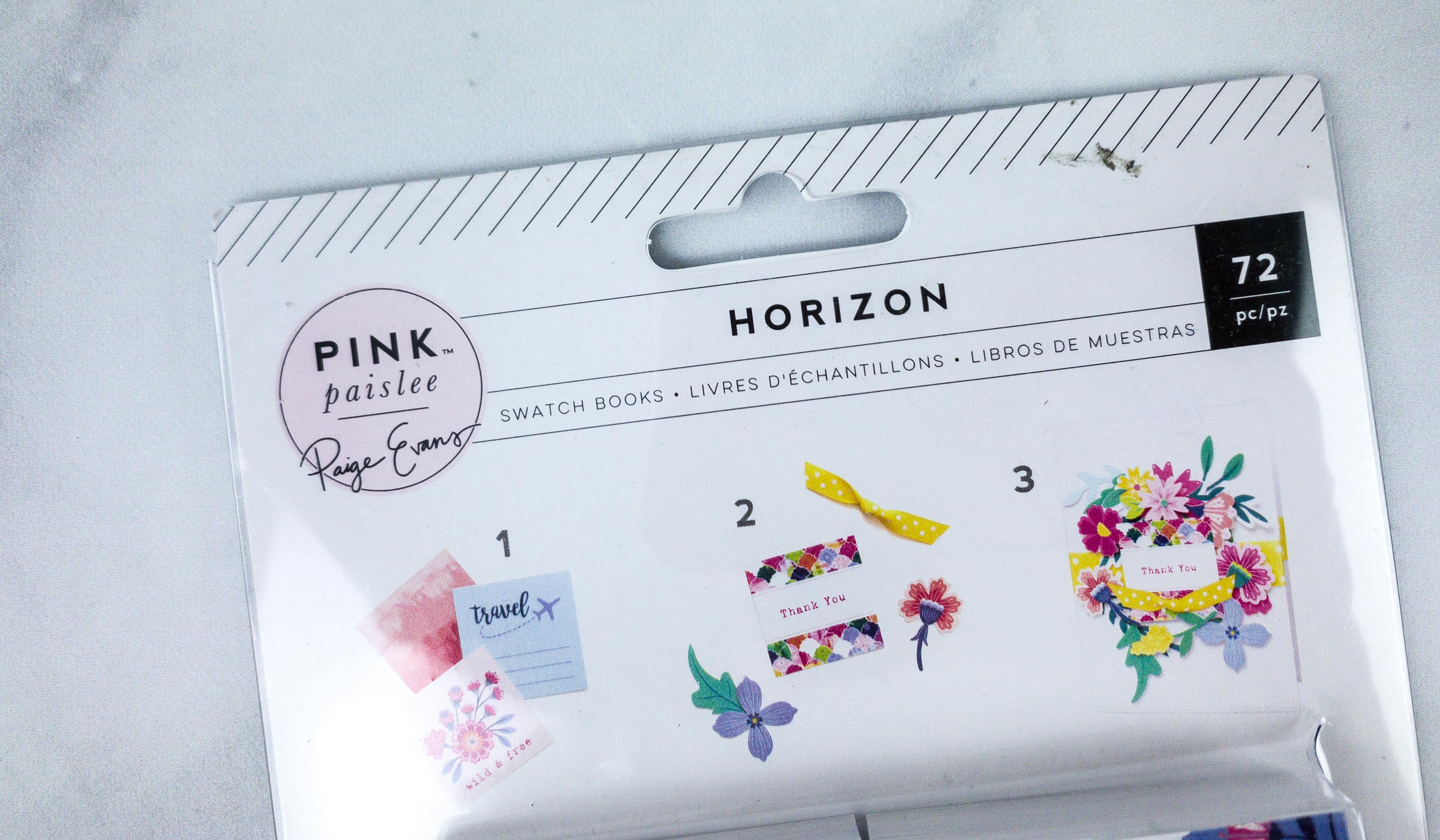 Pink Paislee Horizon Swatch Books ($4.37) This next item will make greeting cards and journal pages fun with all the fun patterns, expressions, and more!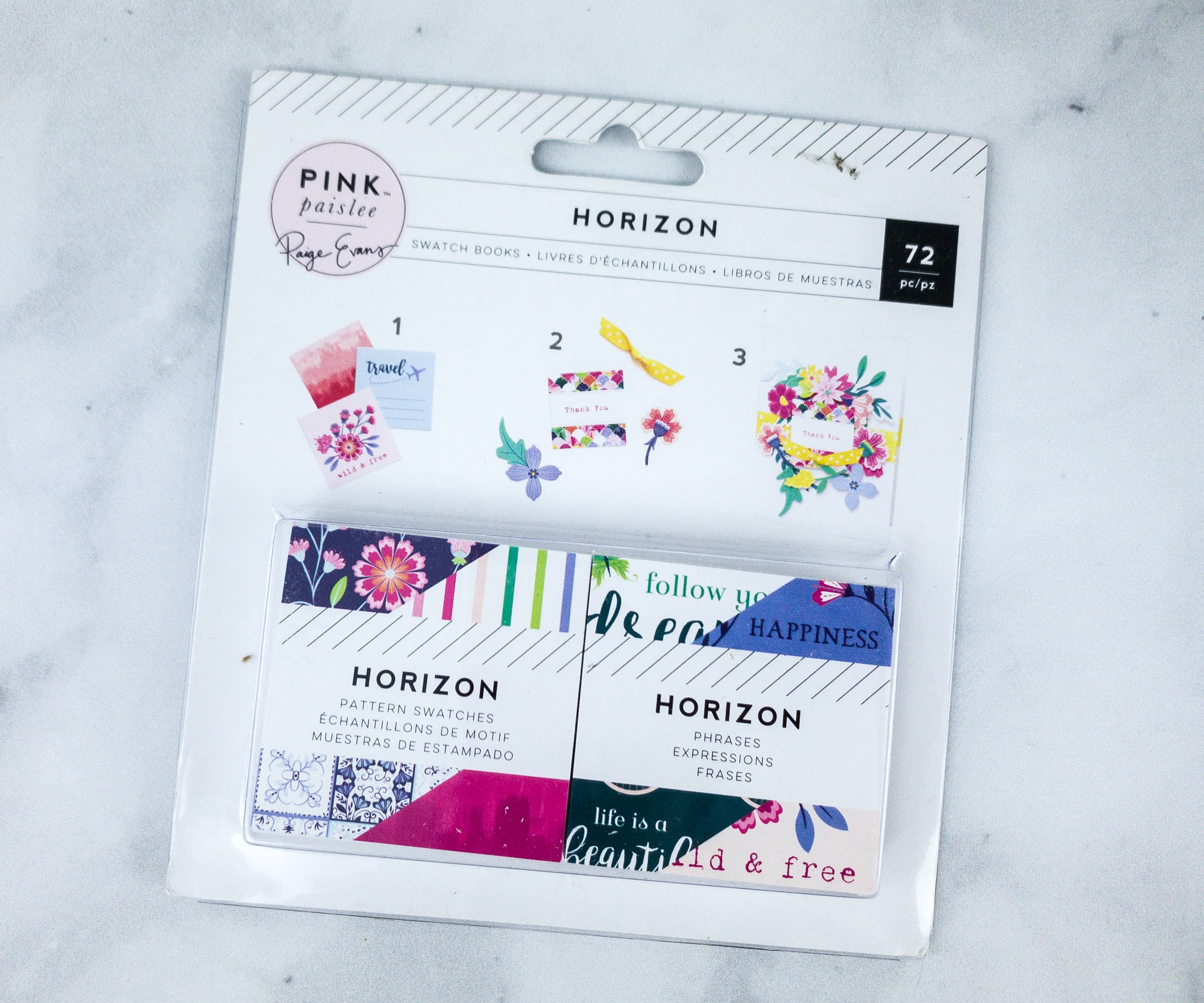 The pack contains 2 swatch books with a total of 72 pieces! That's a lot!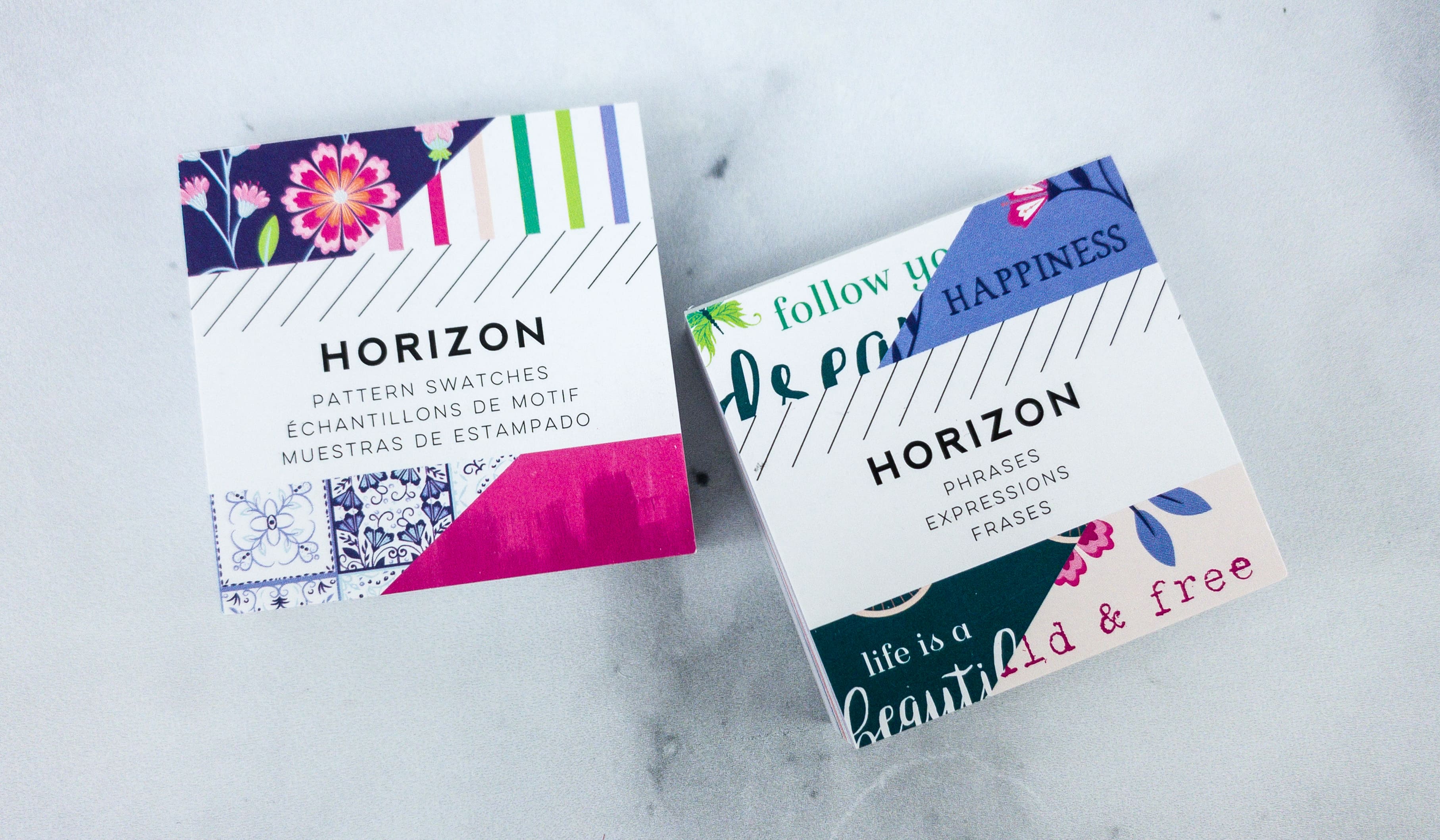 The swatches are divided into two. One is for phrases, and the other one is pattern swatches.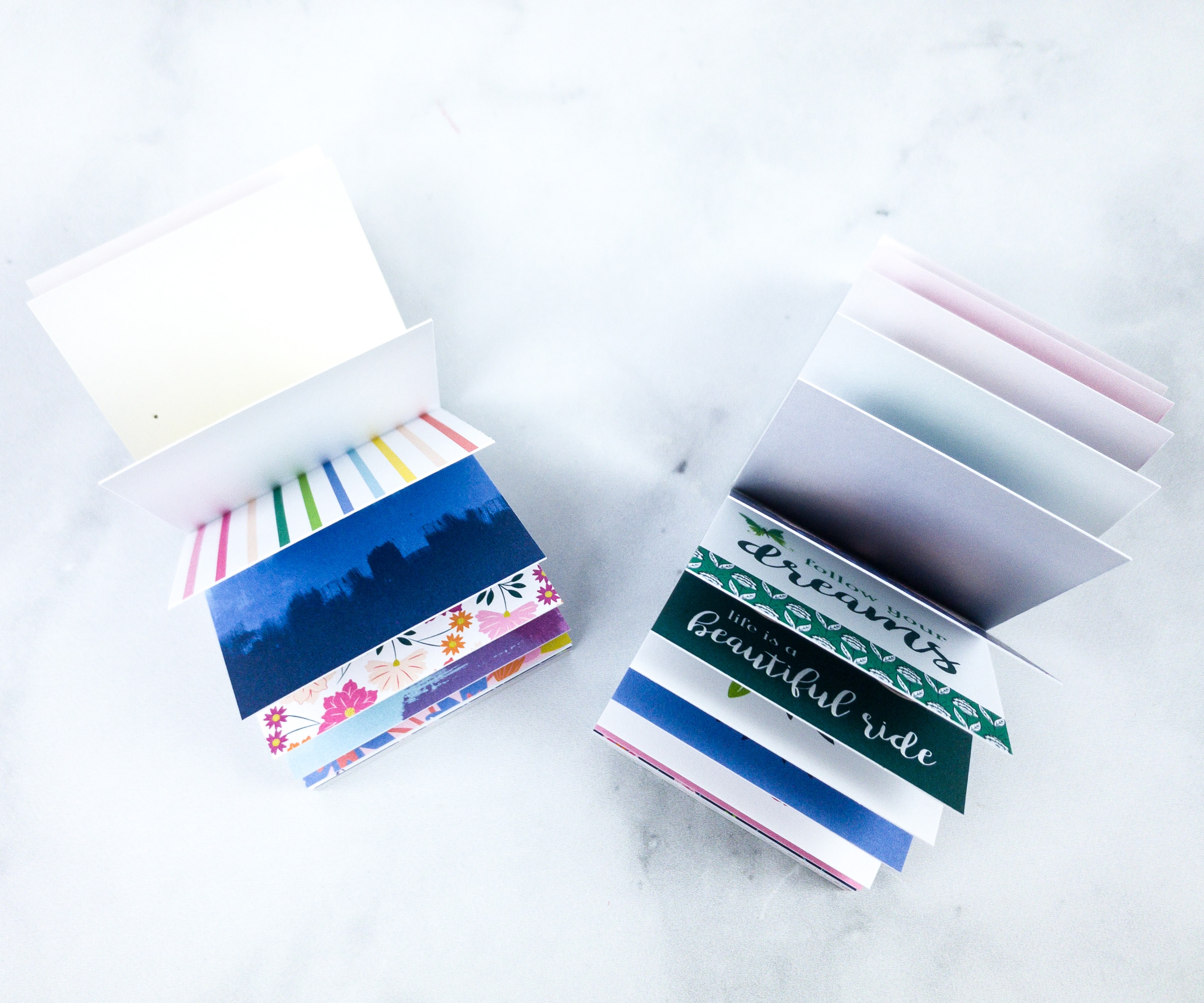 There are so many designs for each swatch book!
I really like the card-like quality of the images on the swatches. I can use them to add flair to a journal entry, or as a notecard for gifts.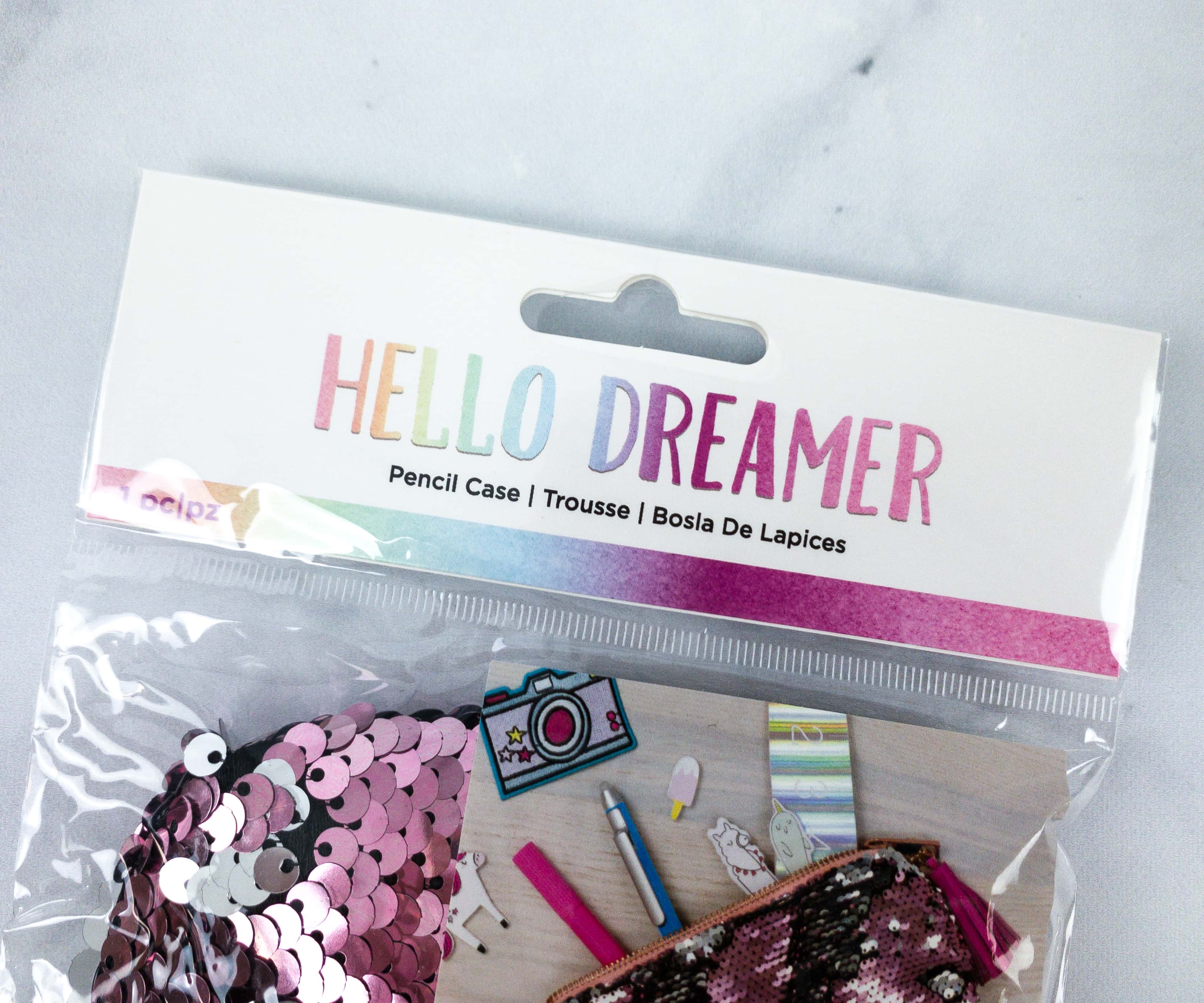 Hello Dreamer Pencil Case ($9.99) It's a cute pouch where I can keep pencils, pens, and other craft tools!
Its features sequins on the outside and even has a tassel charm on the zipper.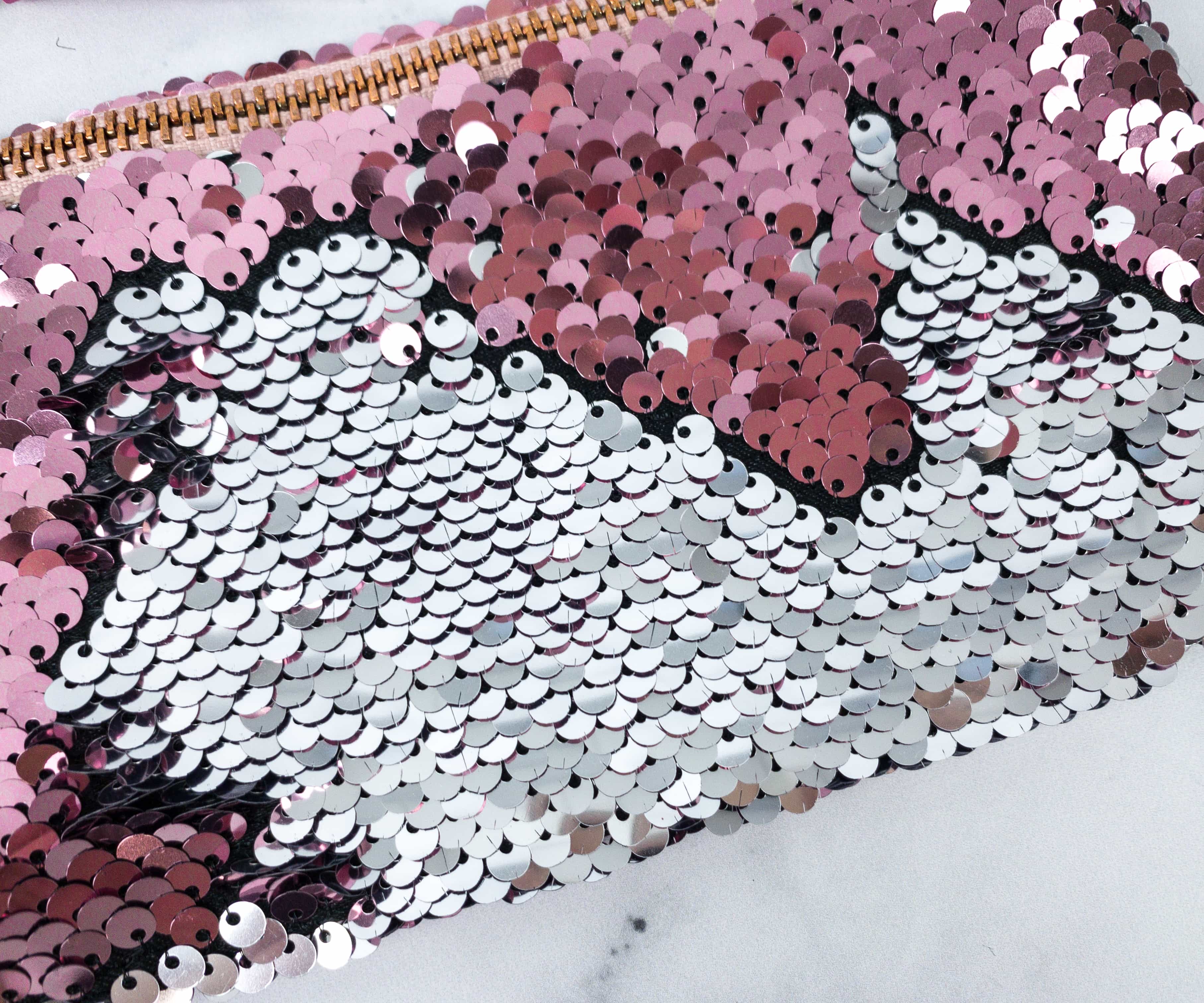 When you swipe on the sequins, they change color!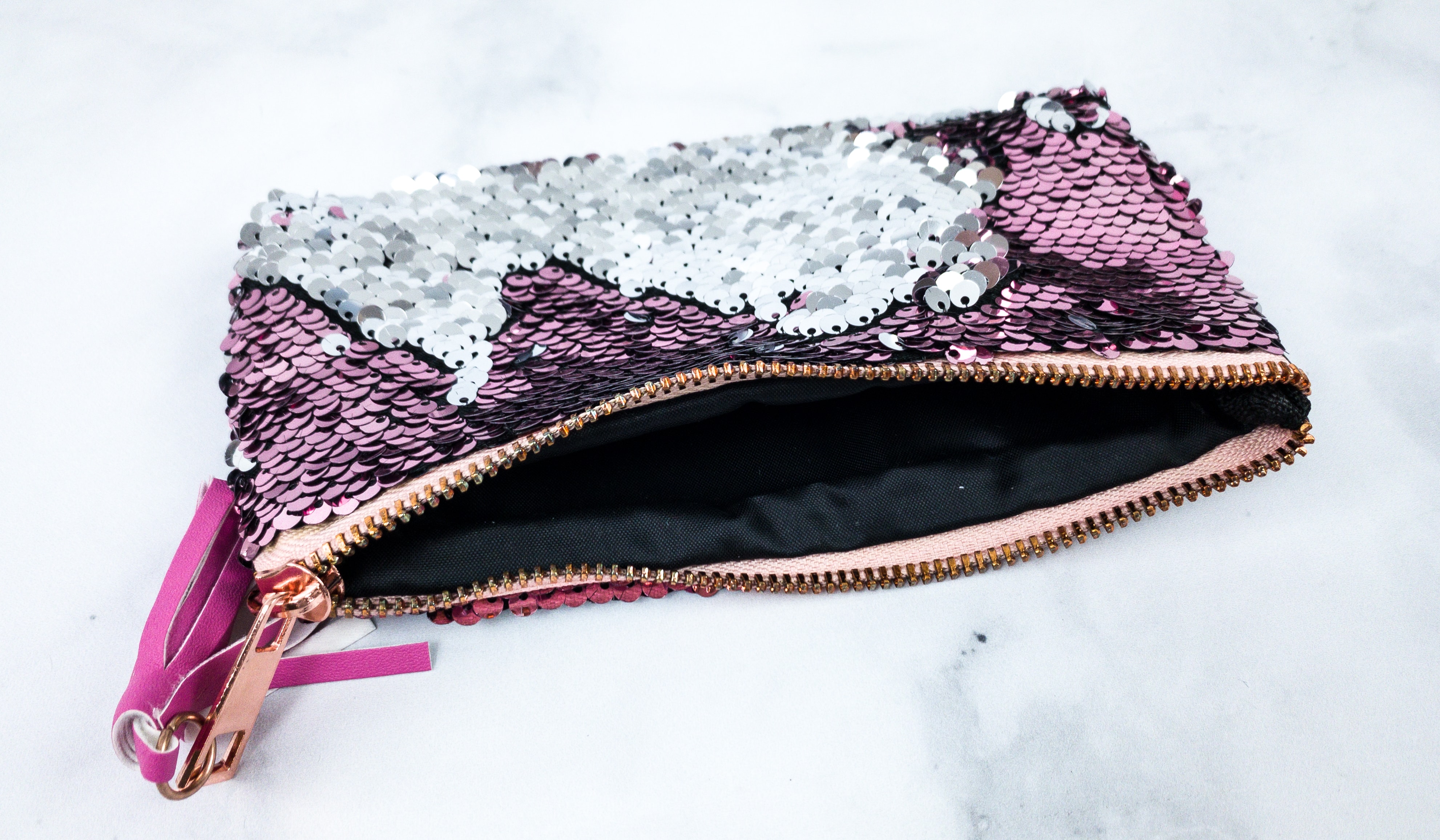 The case is spacious enough for pens, markers, small note pads, and more. It can also fit your keys and other accessories.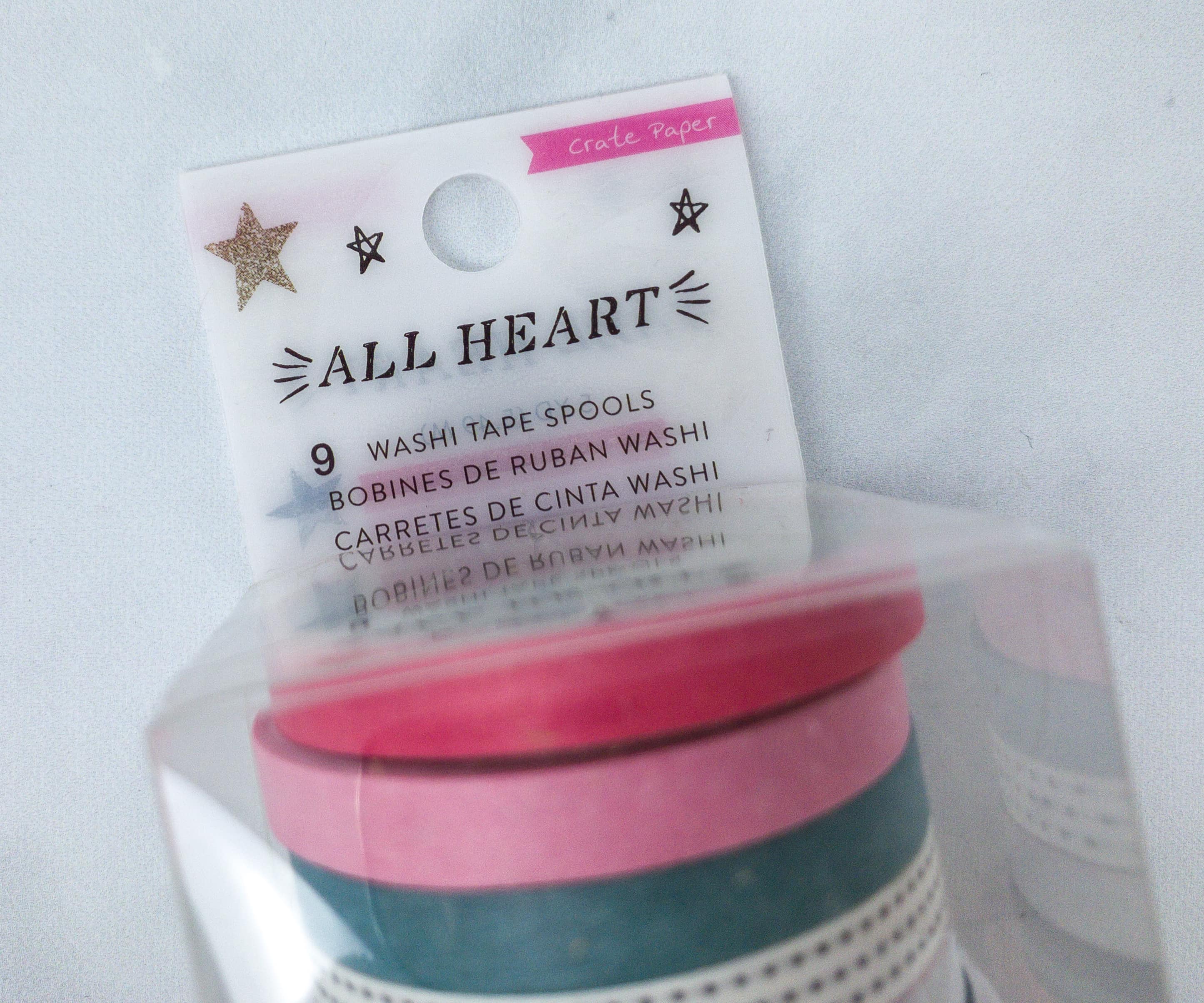 Crate Paper All Heart Washi Tape ($10) I'm so happy that I get to add more washi tapes on my collection, as this box gave me 9 rolls!
The back of the packaging also shows us the different designs that we'll get from this pack.
7 of these rolls have 5 yards, while 2 of them are 3 yards long.
They came in a variety of colors and patterns!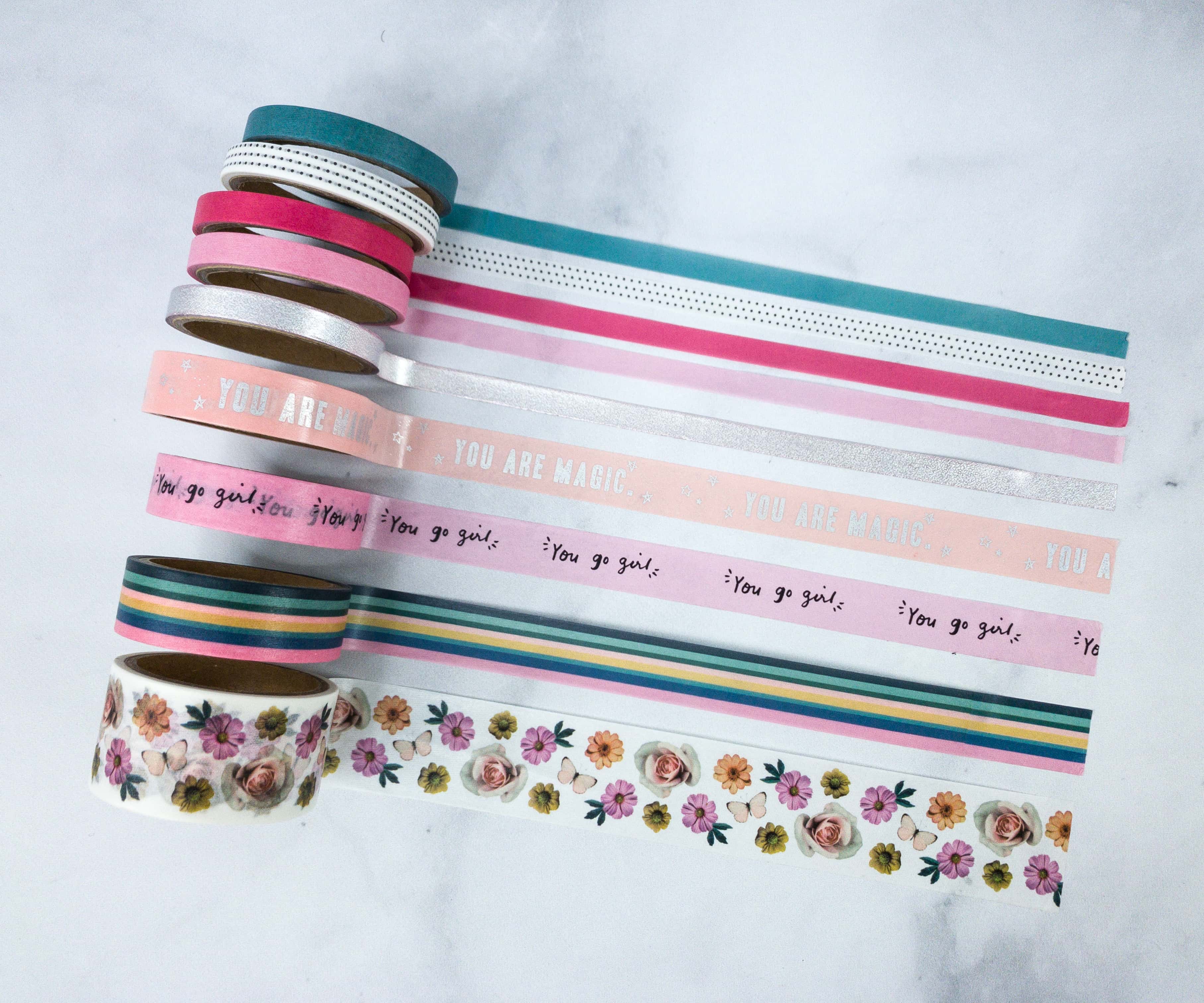 I really like the motivating pink one that says "you go girl", and the wider one with the flowers and butterflies!
I definitely felt the love in this month's Busy Bee curation. I love all the inclusions, especially the fortune cookies because they make such a unique way of expressing your feelings to a loved one! The pens are also great, especially the metallic gold one. I can use it in my journal and DIY cards. I'm also glad to have another set of beautiful washi tapes. You simply can't have too many of them. The sequined pencil case is beautiful and I can use it to keep some essentials in my bag. Overall, I am impressed with this month's items! If you like stationery as well, this subscription is worth a try for the value and variety they offer!
Have you tried Busy Bee Stationery? What did you think of this month's box?