Stitch Fix Men is a personal styling service customized to your fit, lifestyle & spending preferences. Just like Stitch Fix for women, your stylist will send you 5 pieces based on your profile for you to try on at home. You only keep what you love, and you never have to set foot in a mall! There are no coupons for Stitch Fix, but if you love everything in your fix, you save 25% when you keep the whole fix (read below for details)!
This month's Stitch Fix box came in perfect condition!
Your fix comes neatly bundled with a return envelope and styling guide.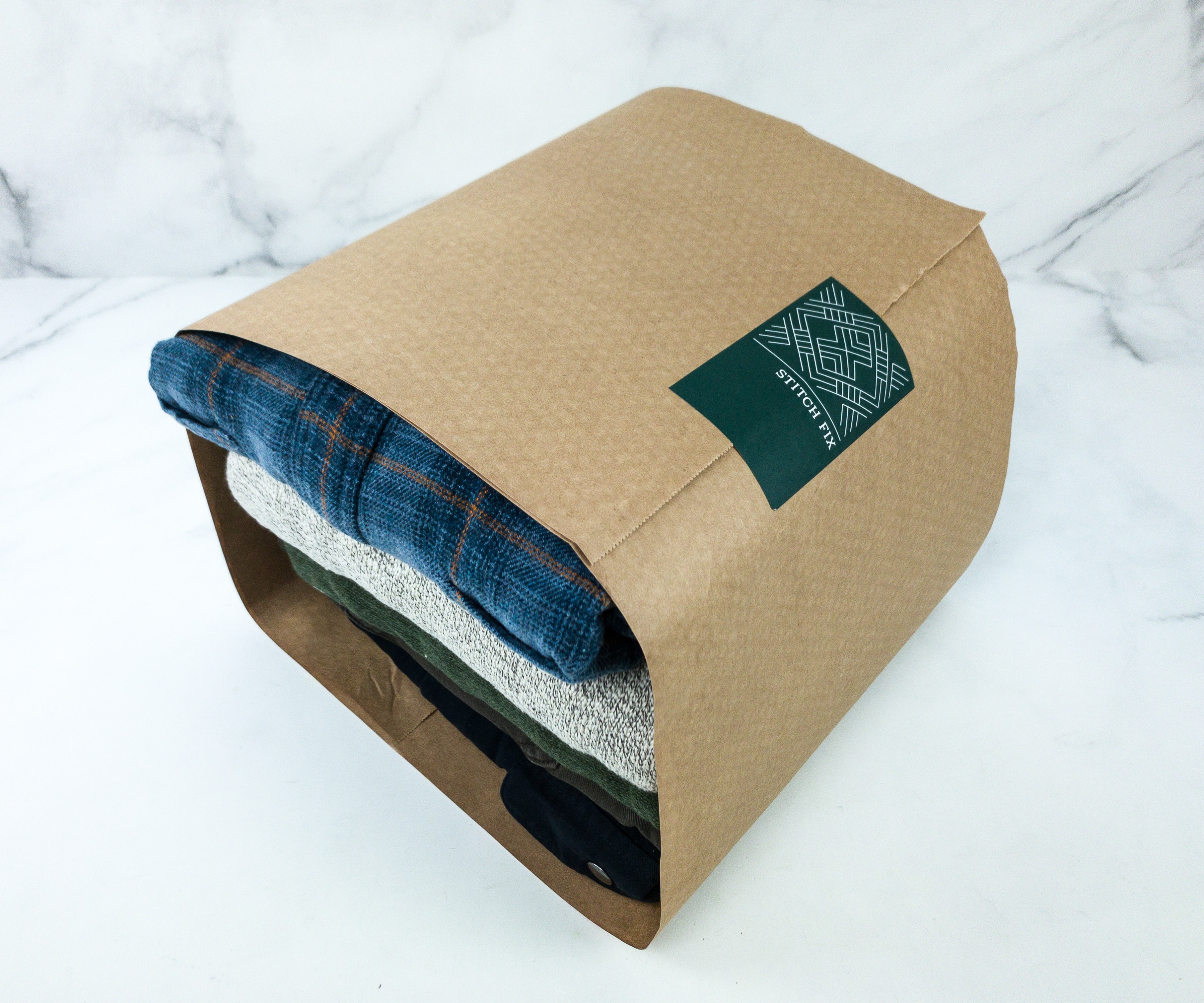 I like that they just stack the clothes neatly and don't make me tear through multiple plastic bags.
There's a green envelope in the box.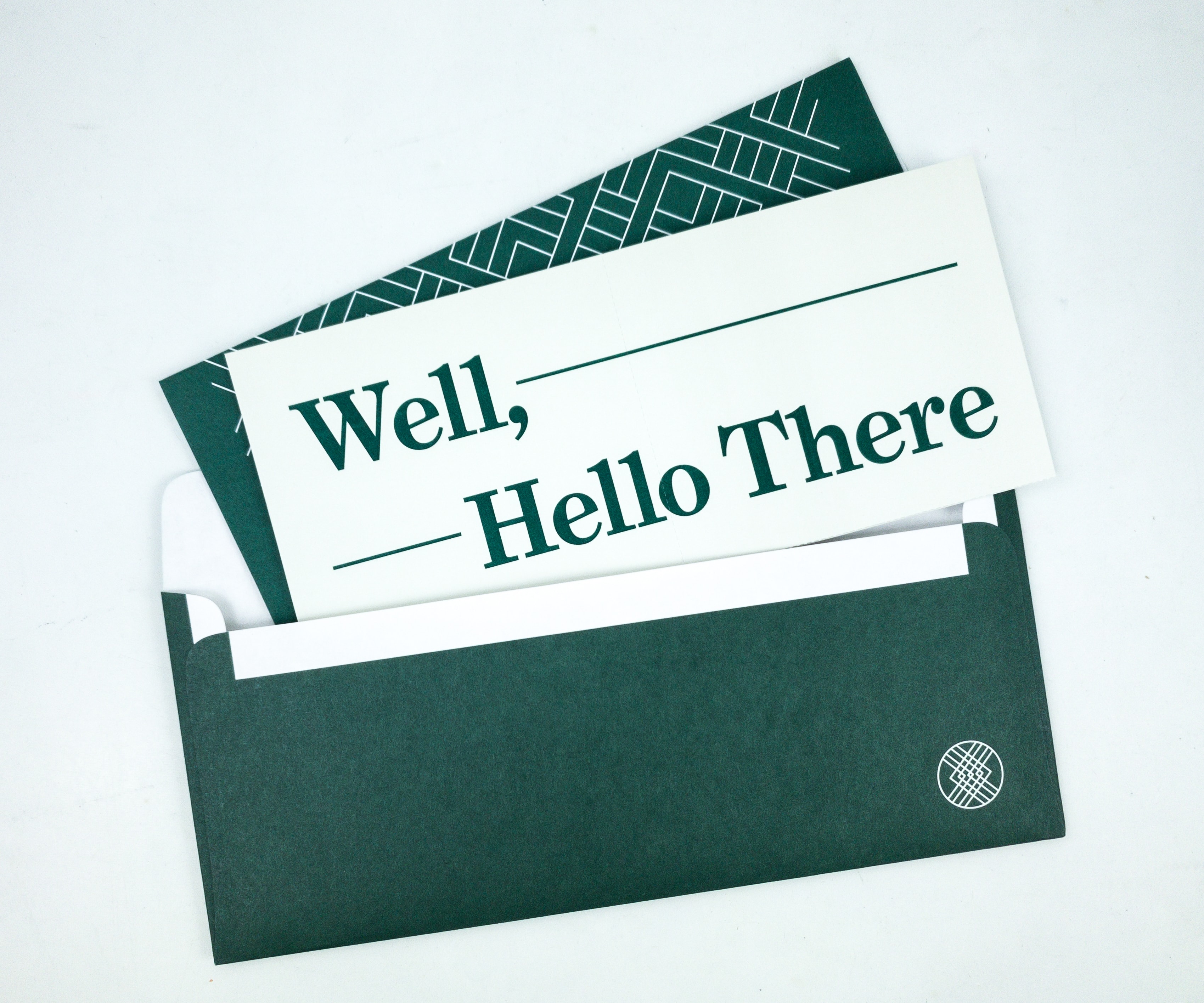 It contains a run-down of your fix and a styling guide.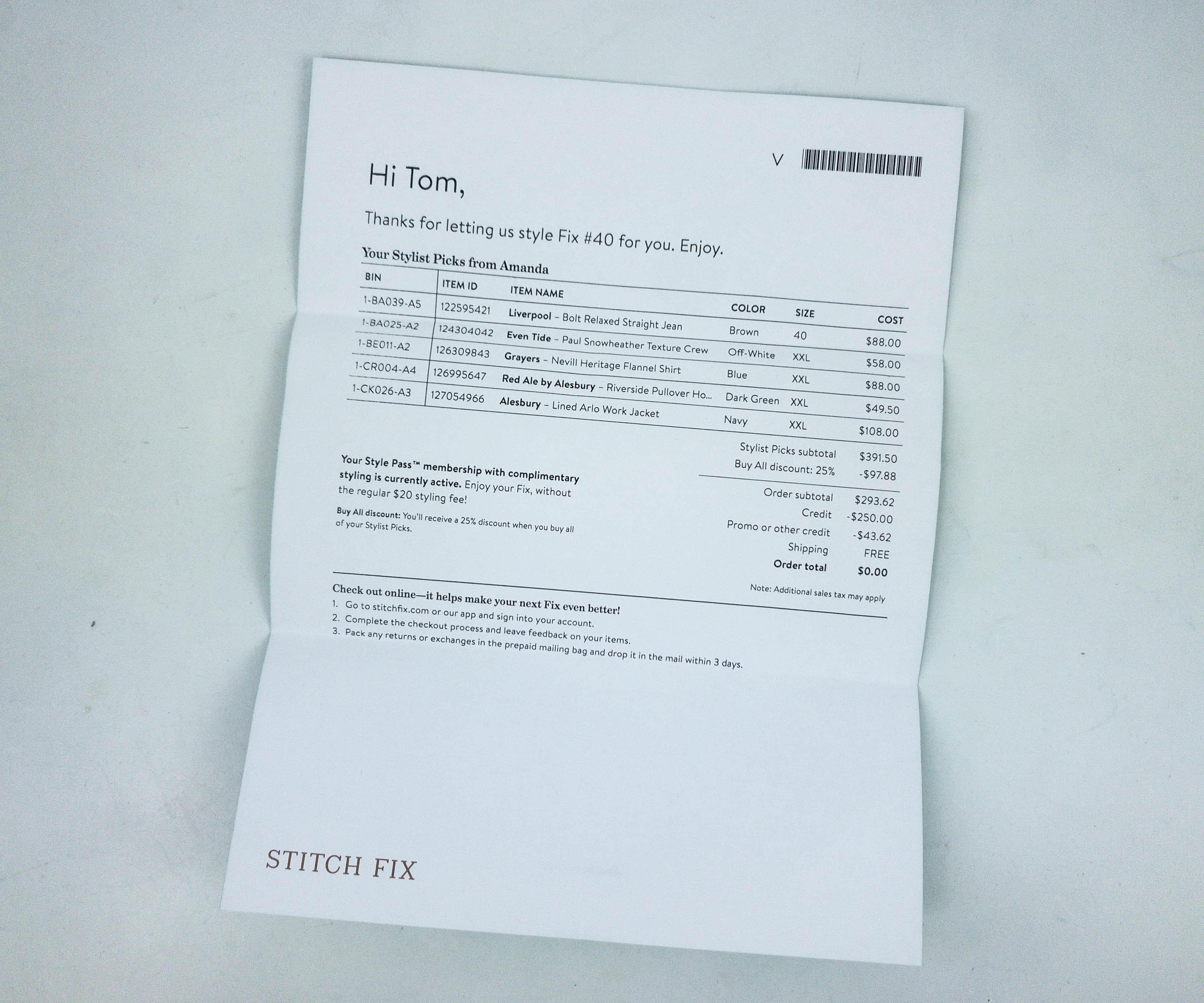 If you keep everything you get a 25% discount. This is why it is so important to be detailed and accurate in your profile, as it increases the chances that your stylist will run the table and score your great clothes and a discount (without having to keep anything you don't really want). You will check-out and get charged through your Stitch Fix Men account. You'll be charged a $20 styling fee and shipped five items to try on at home. If you keep anything your styling fee will be applied to your order, but if you don't, you will pay the $20 fee.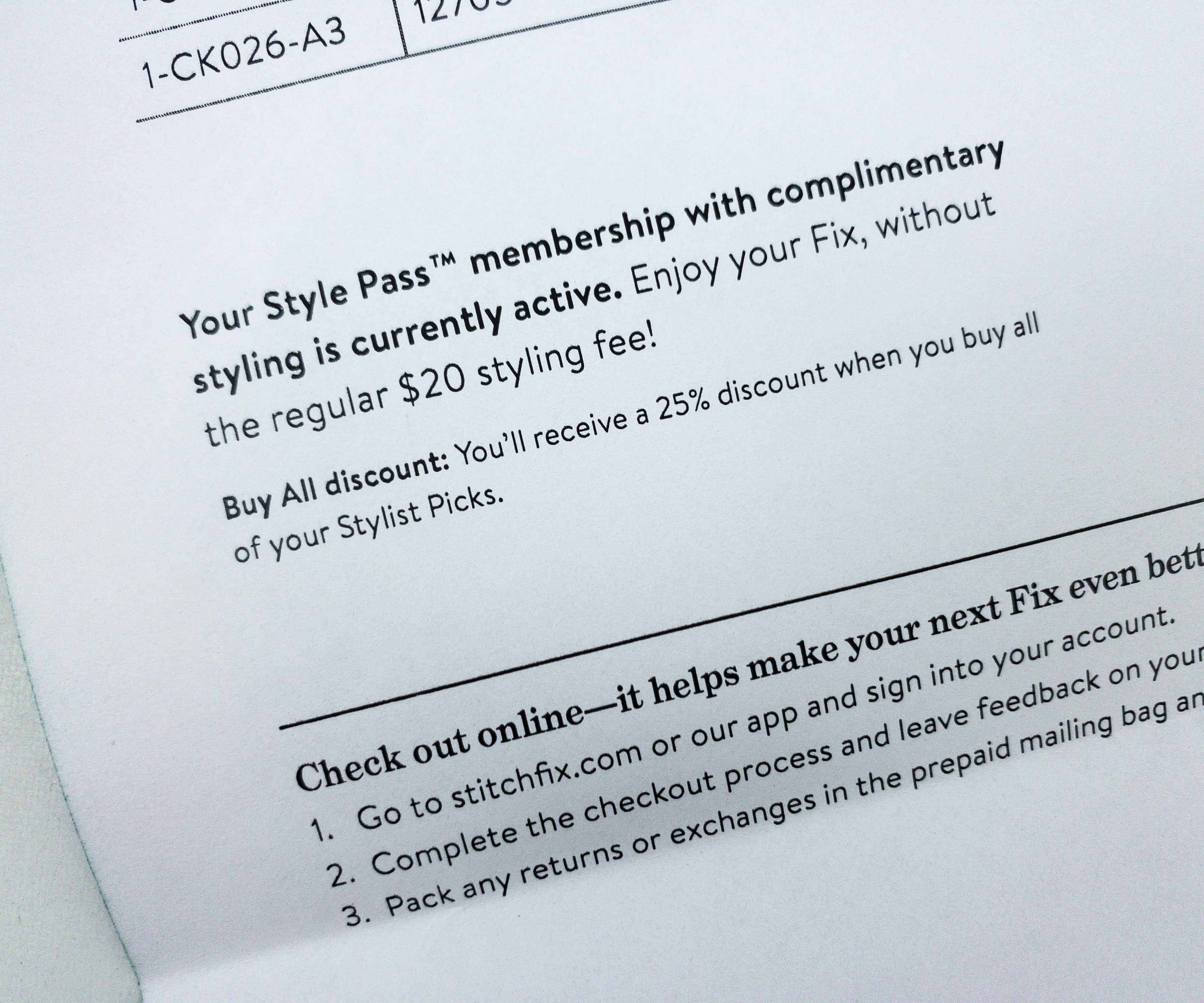 As you can see on the invoice, we joined the optional Style Pass program, so we paid a single, annual styling fee (with unlimited Fixes) instead of $20 per Fix.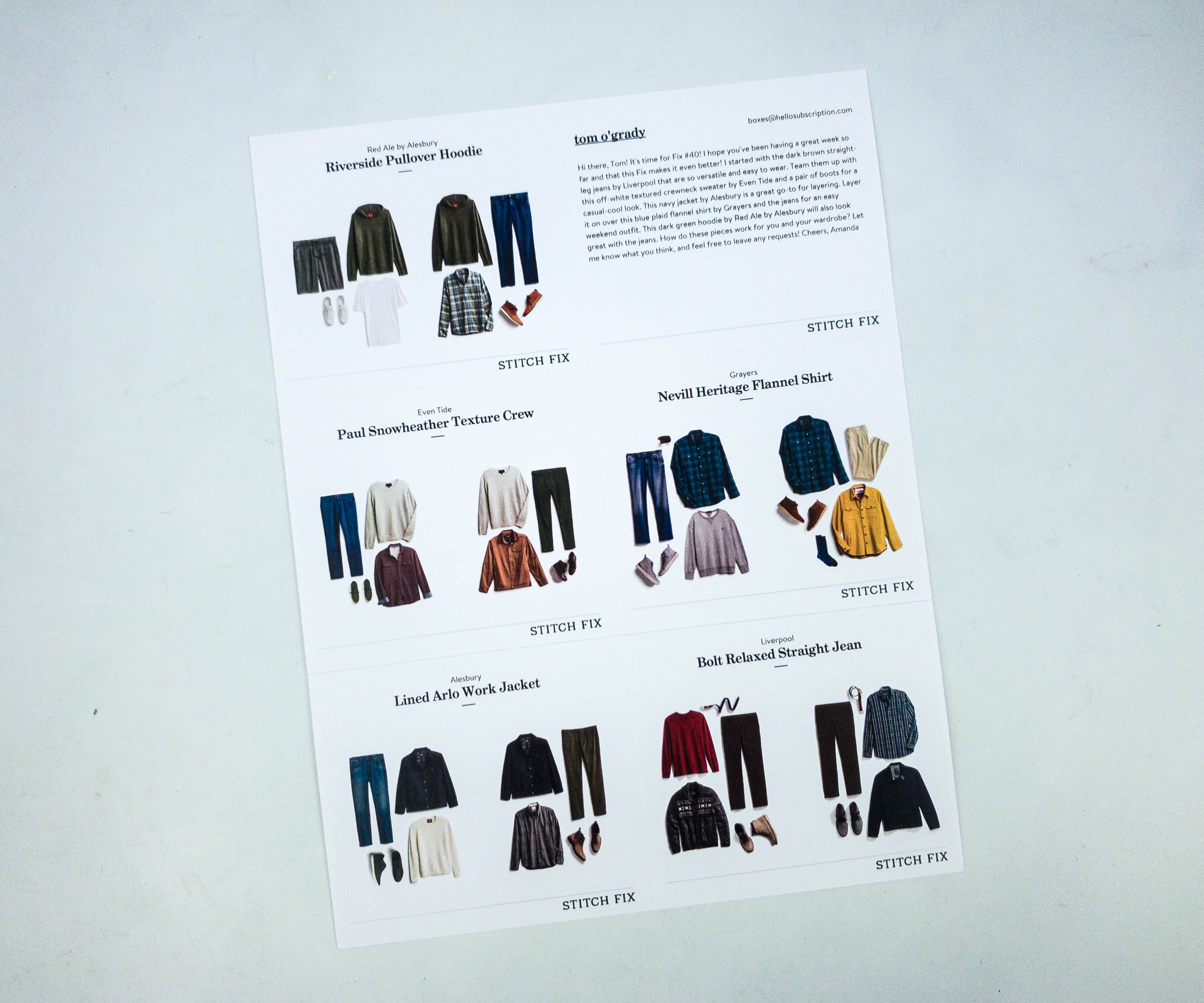 Every Stitch Fix box includes styling cards showing a couple looks for each item in the Fix. There's usually a dressed up (right) and more casual (left) version for each piece of clothing. Now you can see your past items in your Stitch Fix profile, which is an awesome feature!
Here's how Stitch Fix Men works: First, you fill out your style profile. This includes style, budget, and what you're looking for – you can get as detailed as you want with the notes to your stylist. Your stylist is very responsive to your requests and will work hard to find pieces that fit your declared style, so the more info you provide, the better your selections will be. After trying them on and deciding what to keep, you return the pieces you don't want in the prepaid mailer (free shipping!). Your stylist takes note of what you kept (and why) and what you didn't, along with any additional feedback you provide, so your clothes selections become better "tailored" to you over time.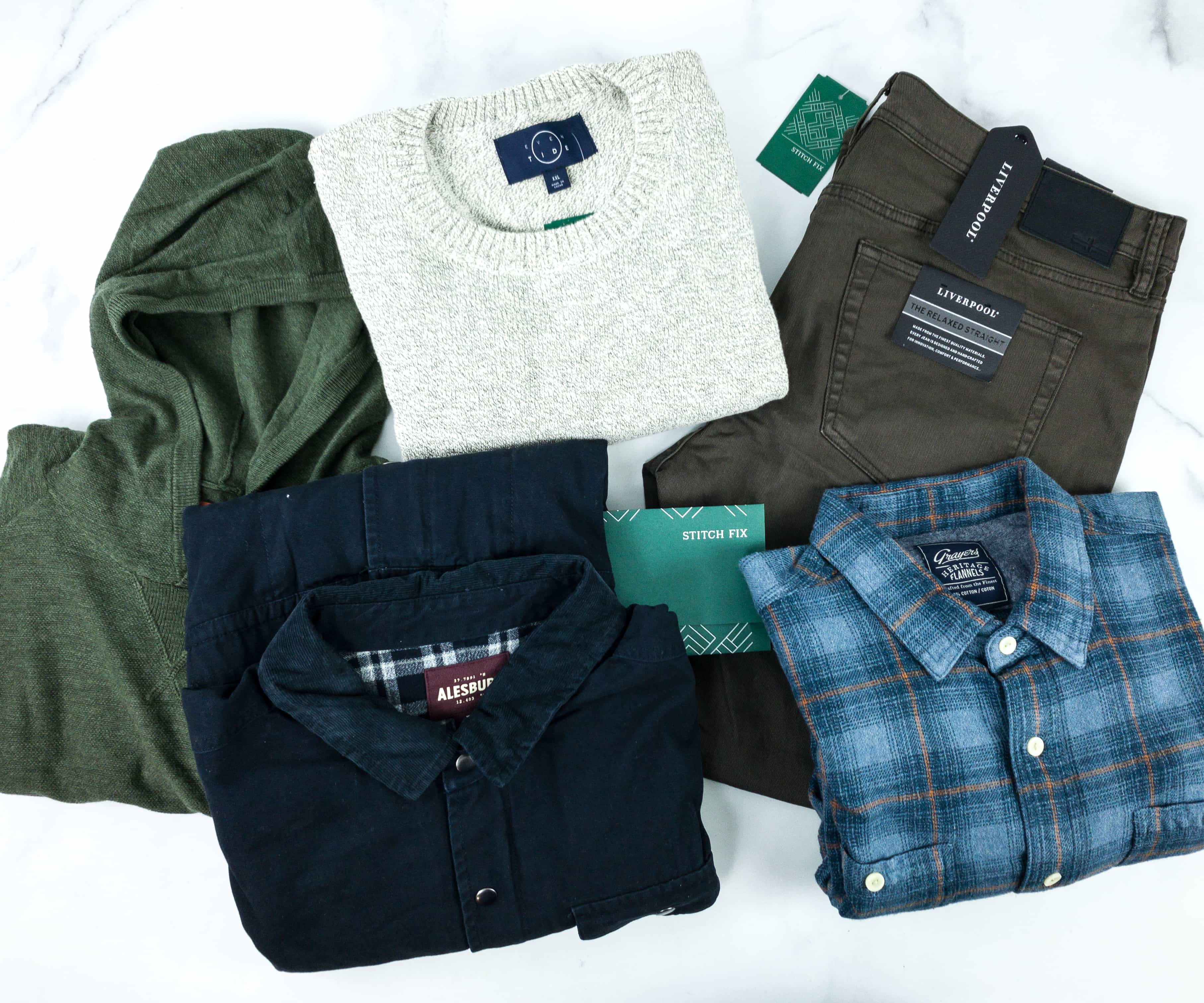 Everything in my January 2020 fix.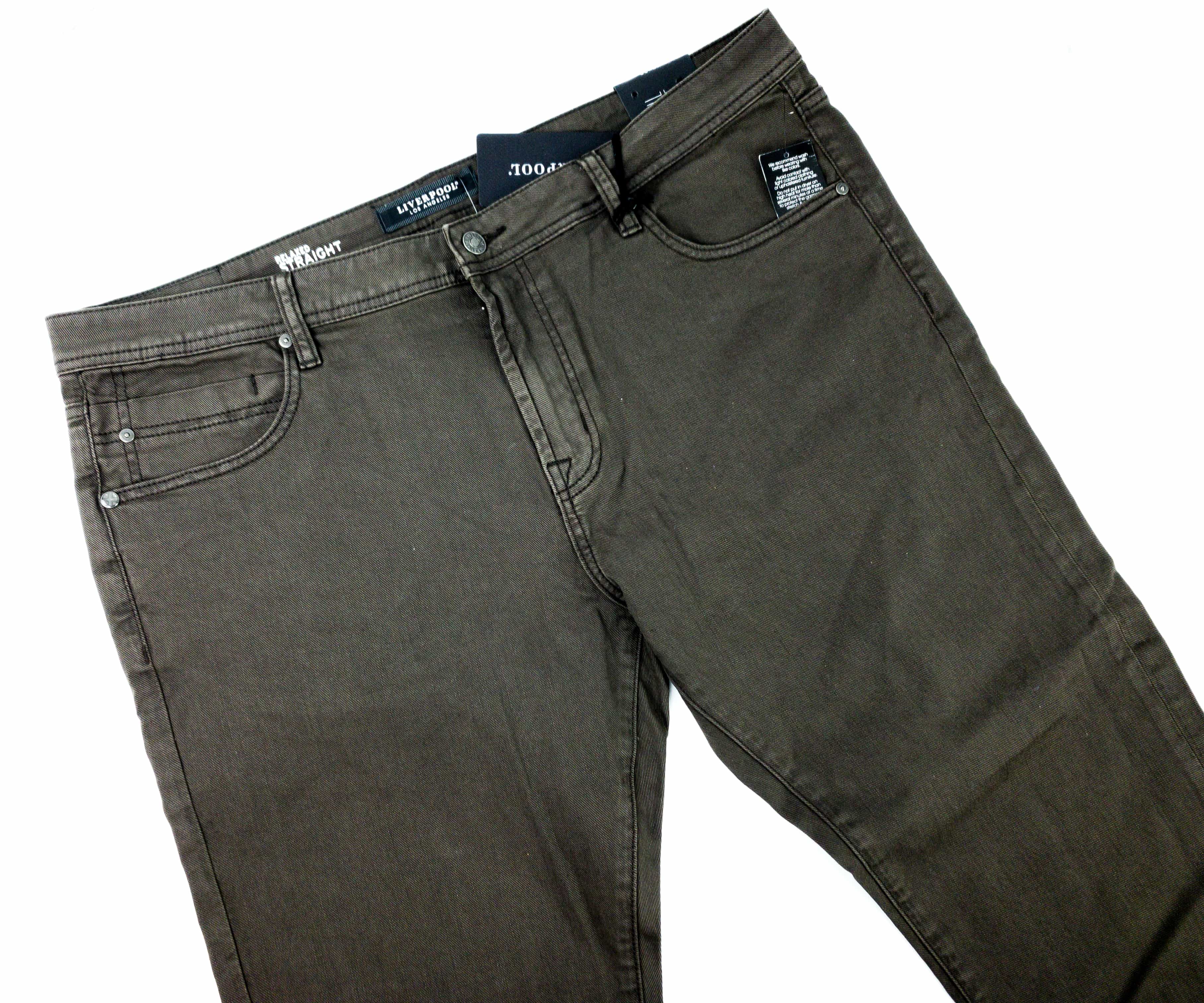 Liverpool Bold Relaxed Straight Jean ($88) First up is a pair of jeans with a relaxed fit! With a brownish color, this is a great choice for any casual day, and it looks great whether with tees, long-sleeved top, and even button-down pieces!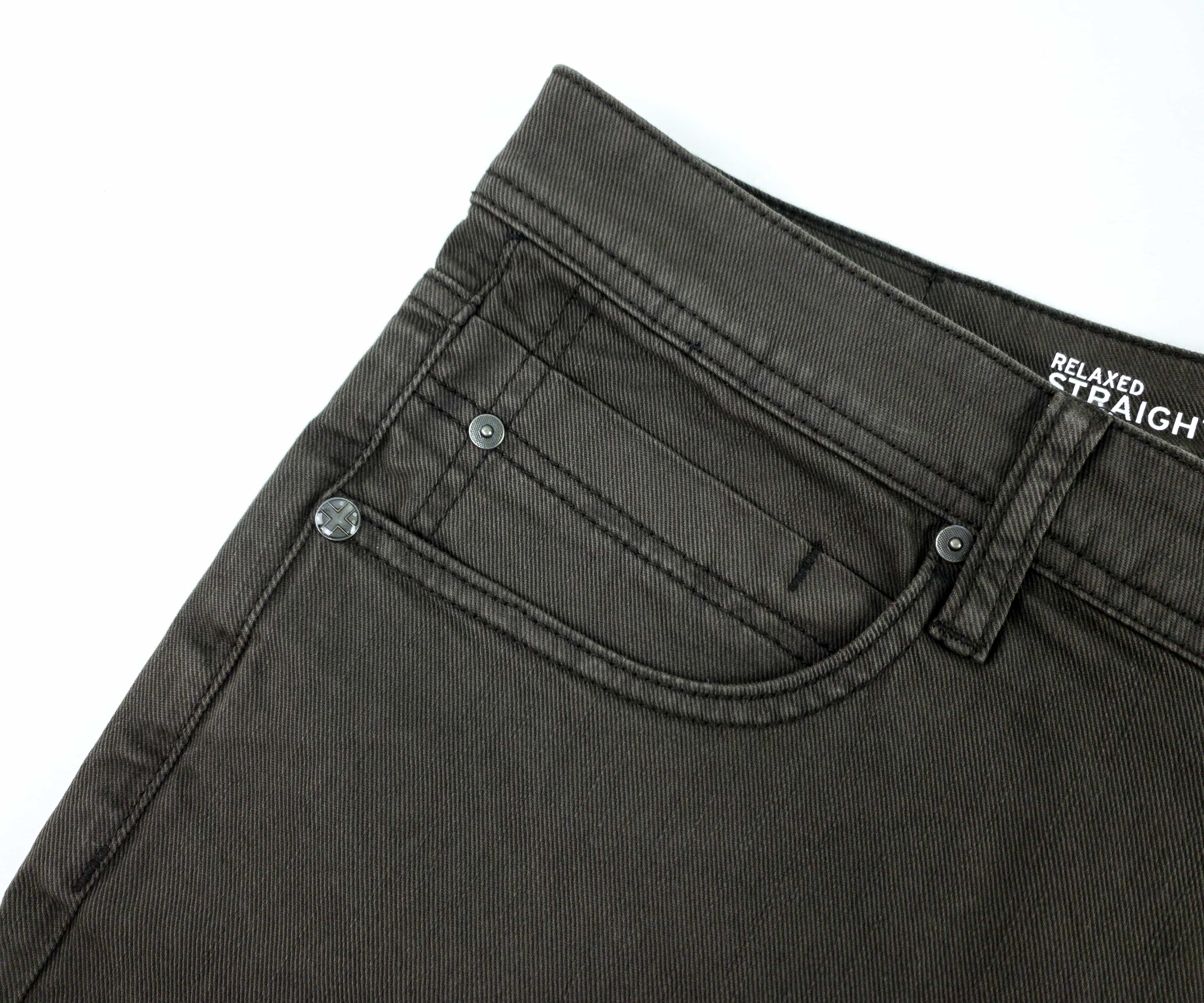 It features a pocket on each side. The stitching is impeccable and it makes the jeans look high-quality.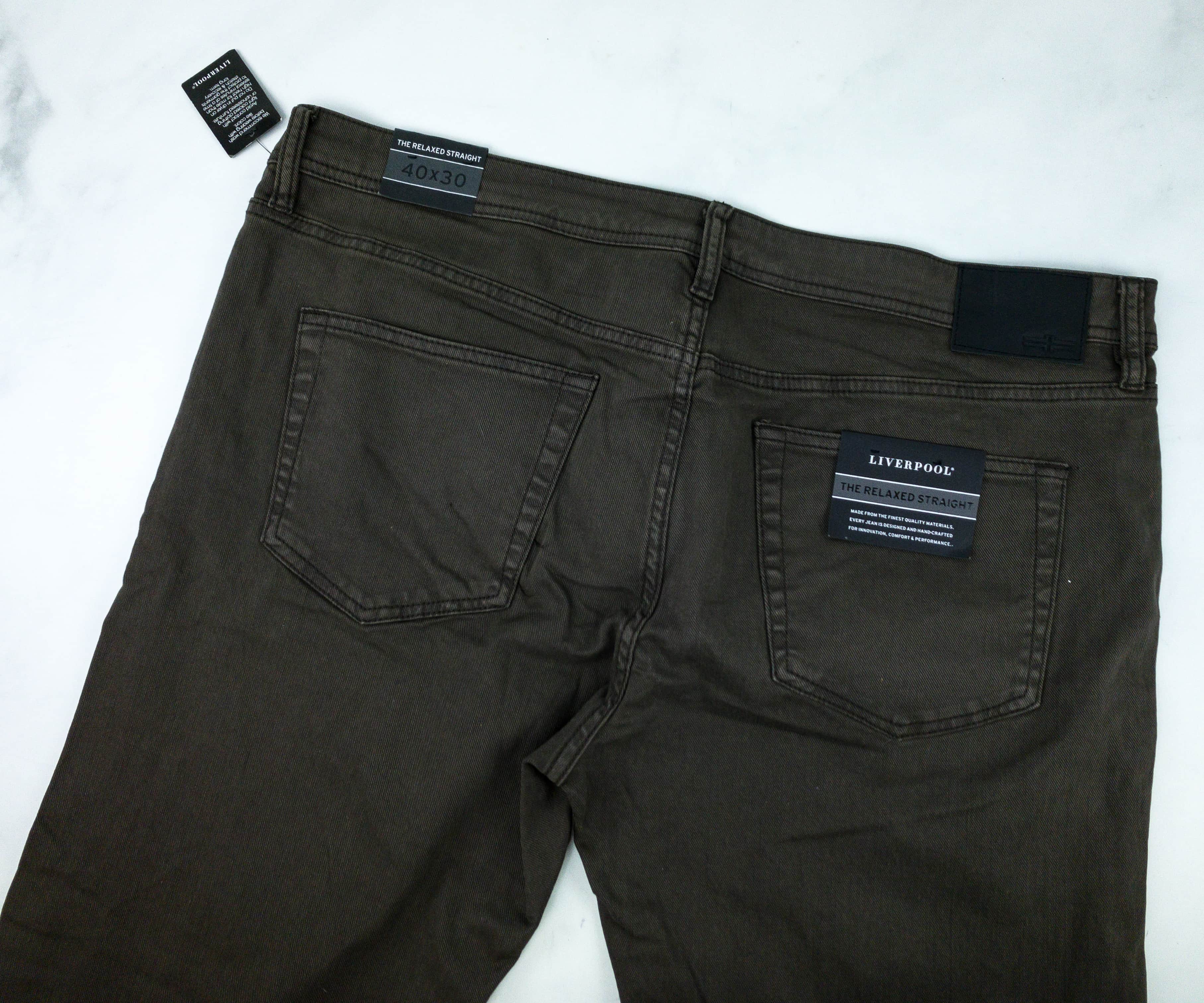 I like that it's not too tight, nor too baggy. It fits me just right and it actually looks flattering when worn!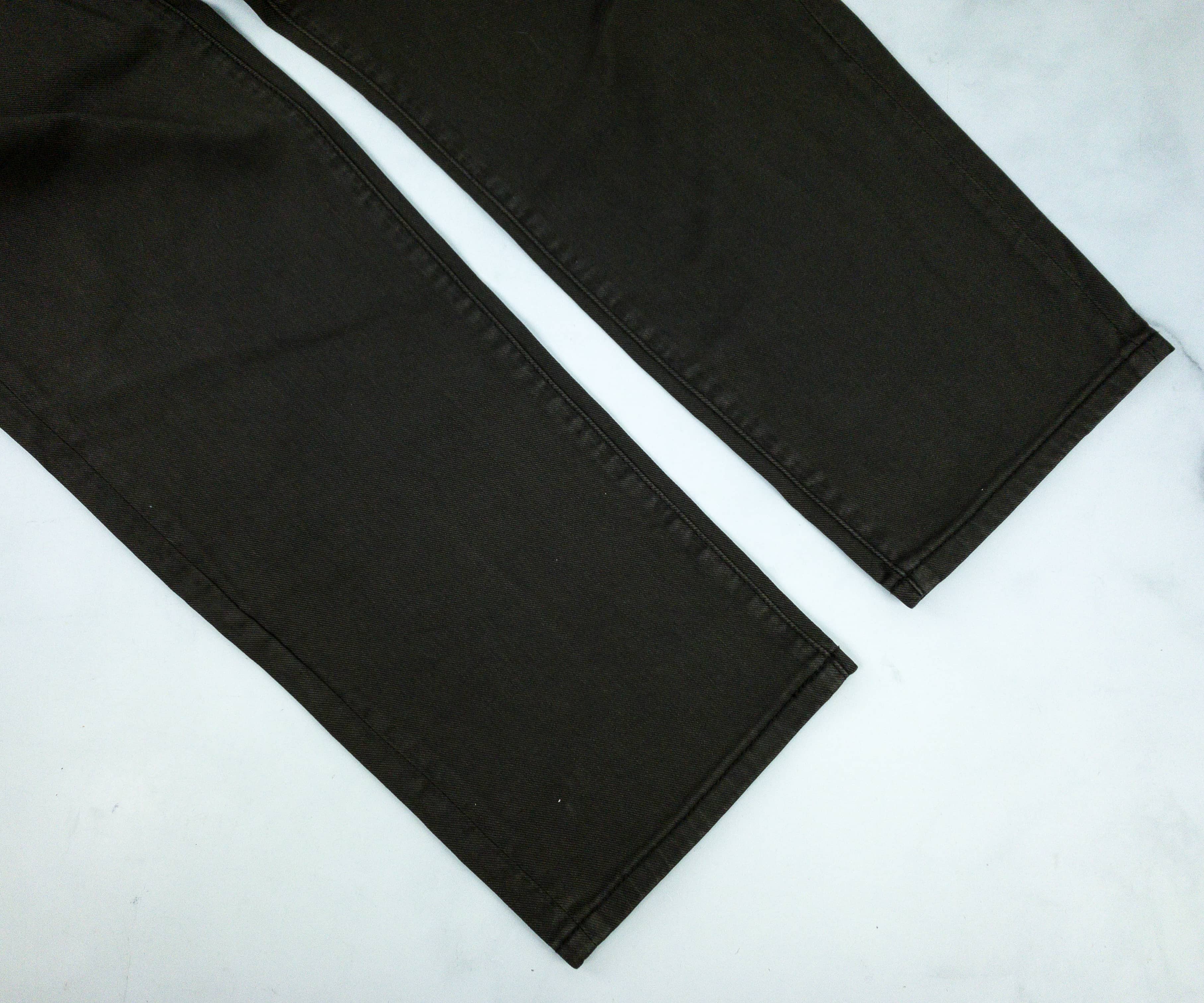 The bottom hem is just as flawless. Overall, it's pretty comfortable to wear and I love that it looks great with practically anything.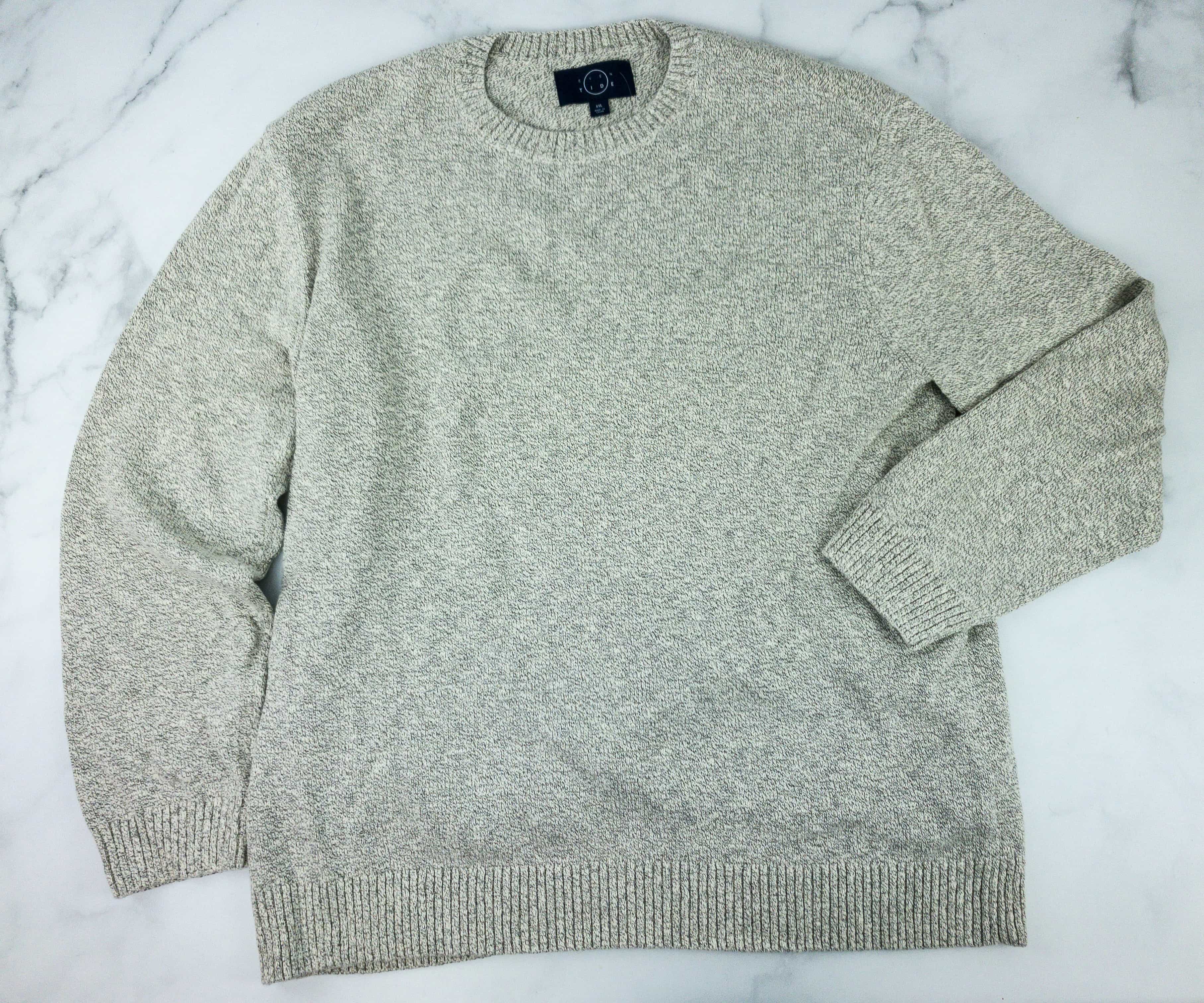 Even Tide Paul Snowheather Texture Crew ($58) Winter is far from over and this is another piece that can keep me warm on the coldest of days. I love the color of this textured long-sleeved top!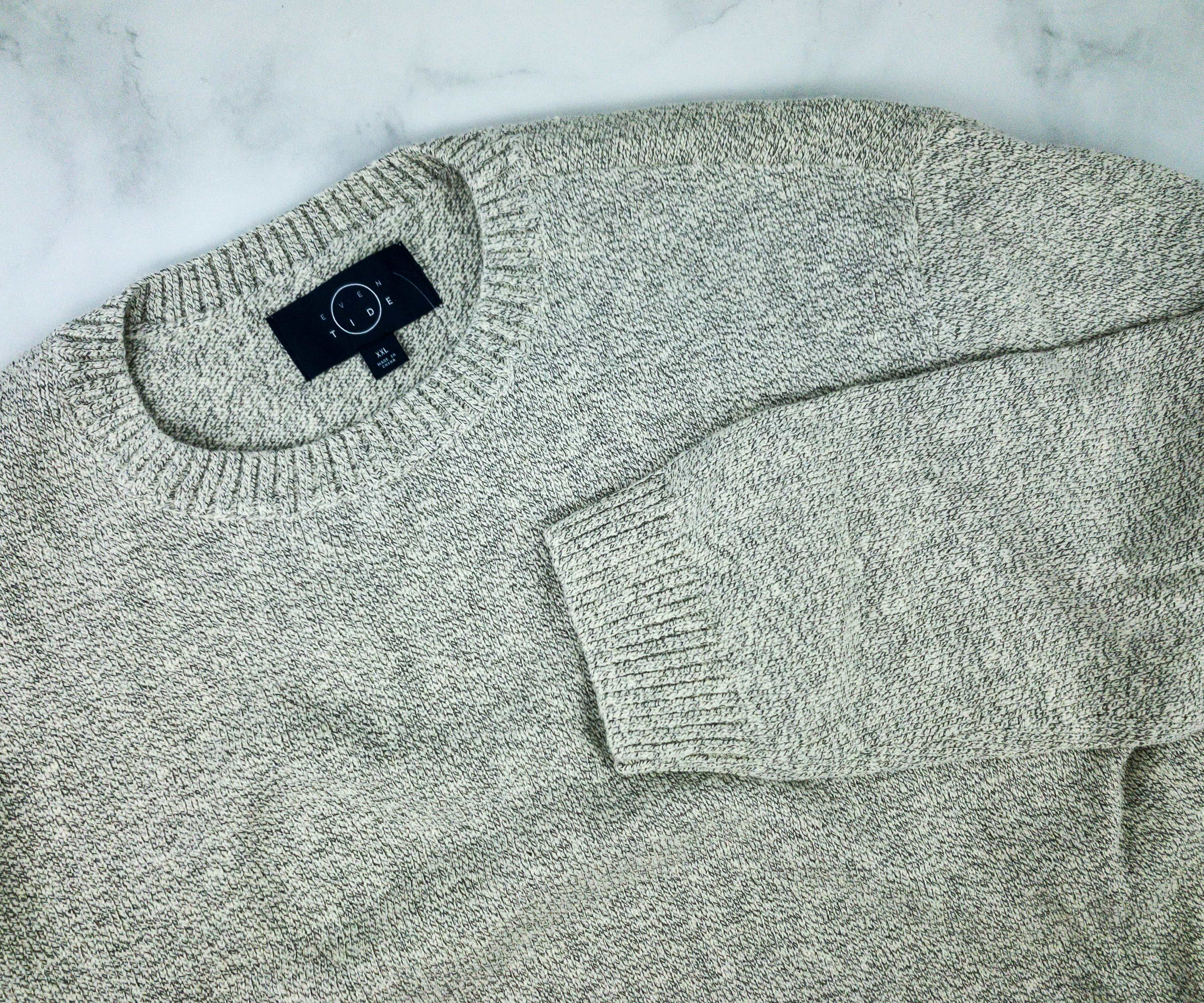 The soft fabric keeps me warm while I move comfortably. I like how stretchy the fabric is, supported by garters on every end for various activities.
Red Ale by Alesbury Riverside Pullover Hoodie ($49.50) Hoodies are awesome. If I could get away with wearing hoodies for every occasion, I probably would!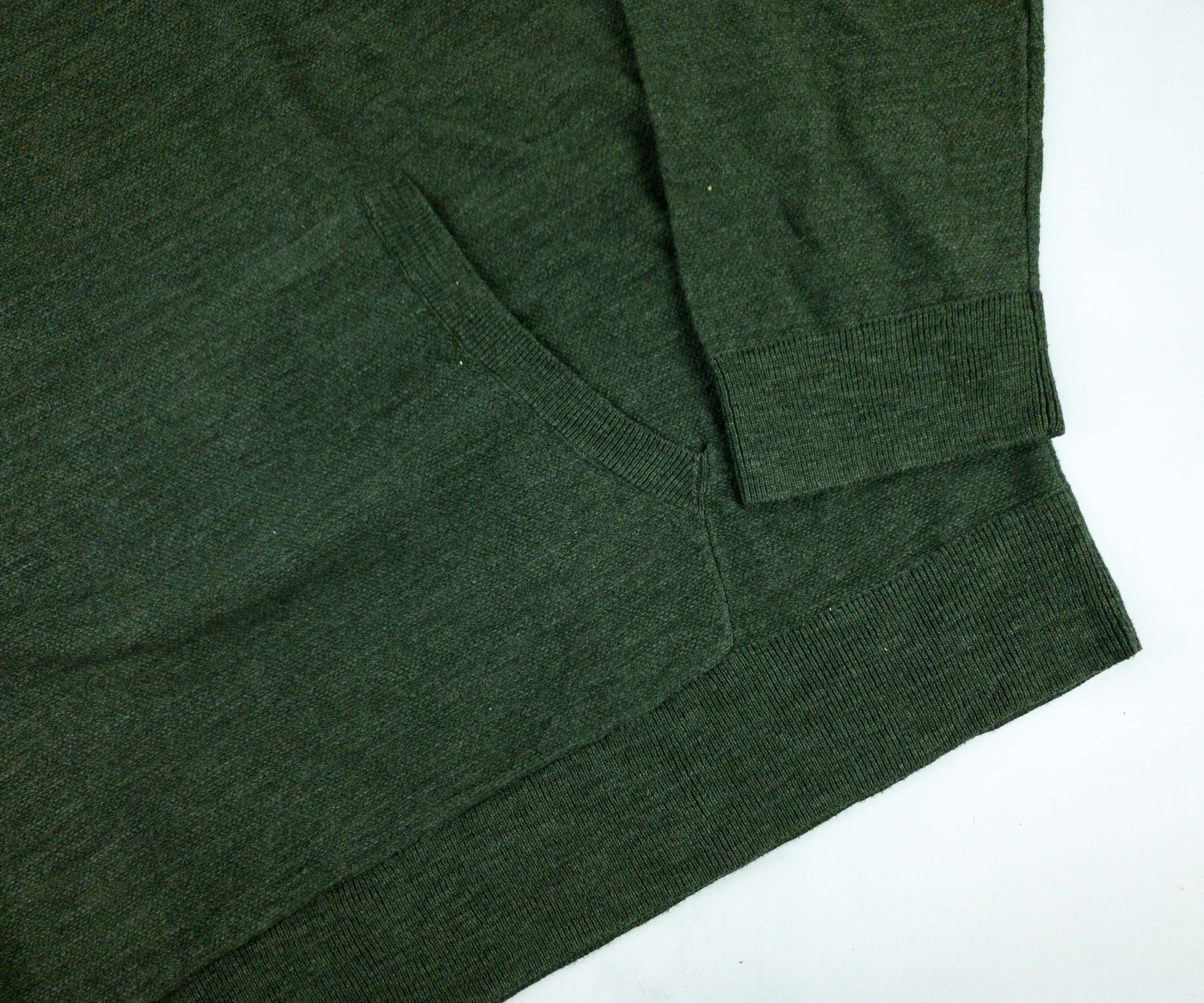 This one came with a multi-functional front pocket to keep your hands warm and toasty on cold days. It can also be used as a quick temporary storage for your small on-the-go items!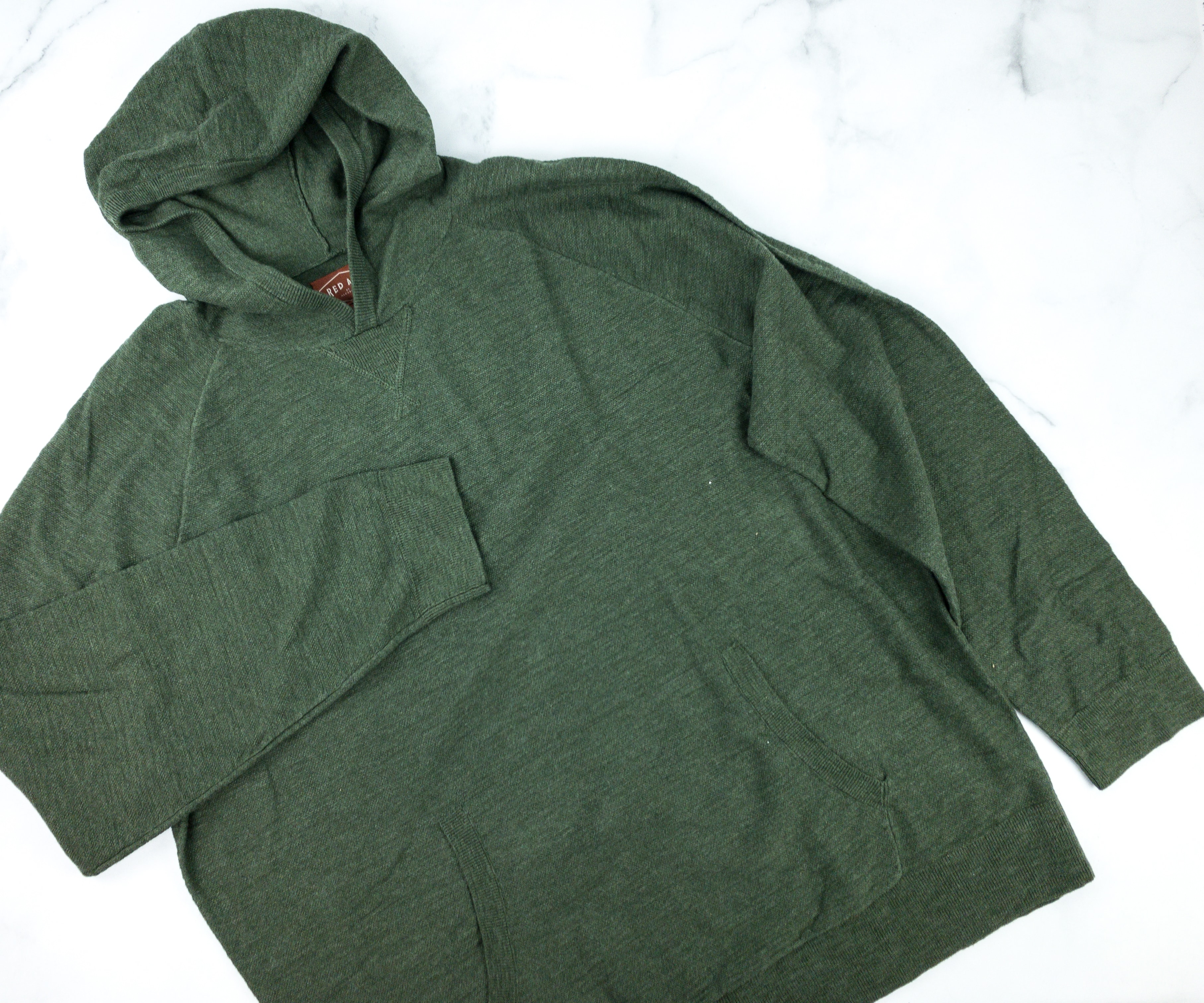 I like a bit of a loose-fit hoodie so this one is just right for me. The fabric is also great. It's soft and comfortable. I can use this alone if the weather is forgiving, but I can also layer it for super cold days.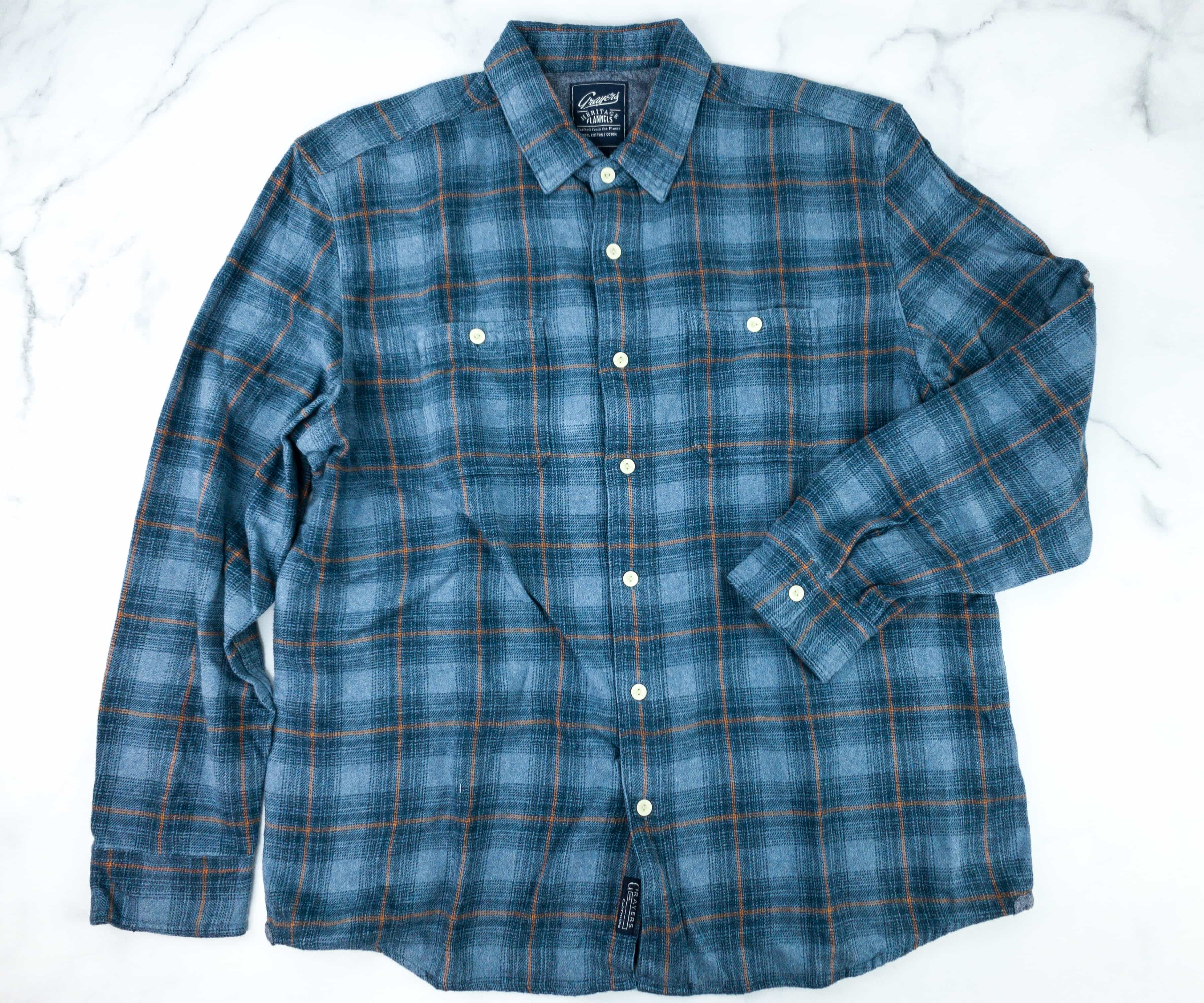 Grayers Nevill Heritage Flannel Shirt ($88) It's a button-down shirt with a checkered pattern that I really like!
Classy buttons that secure the shirt. It has a left pocket where you can place your change or any small item that you might need throughout the day.
The back end is stitched flawlessly. They lined up the design well. I'm all about comfort but if comfort comes with a great design, why would I pass that up?
Alesbury Lined Arlo Work Jacket ($108) Here's another clothing item to keep me company through the end of winter, a warm and toasty jacket in black!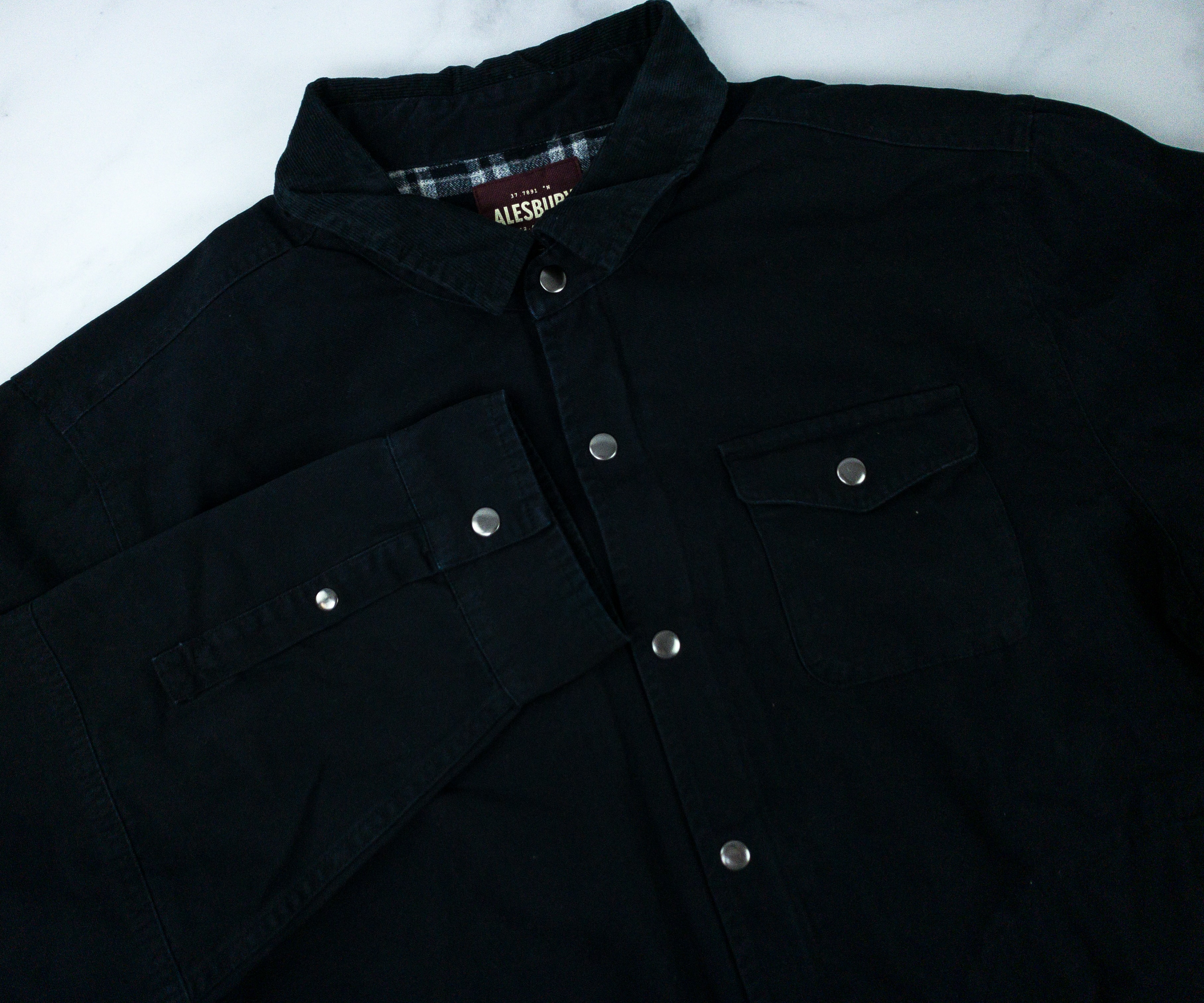 Black can match with everything! The metallic buttons were put to give more character to this jacket, and there is also a chest pocket.
There's an internal zipper for additional security. Also, the inner lining has a black and white checkered design.
Another set of awesome clothing pieces has been delivered by Stitch Fix Men! This month's items are really great, from the jeans to the outerwear they've picked for me. I also like that most of them came in neutral colors. These pieces are perfect for the season but some of them can also be worn even in spring and fall. All in all, I am happy with the contents of this month's box. They all seem cohesive with each other and I really like the fact that I can mix and match them with the current clothes that I own. Looking forward to next month's box! Can't wait to see what they'll have for me then!
What do you think of Stitch Fix Men?