Shun Fragrance is a monthly subscription box full of beauty and/or cleaning products that are fragrance-free! This box is perfect for those who have sensitive skin, who want to use non-scented products, or who believe scented products are toxic. You'll receive 3-5 non-toxic, fragrance free skincare and cleaning products every month that can be used by you or your family members. Shun Fragrance is $39.95 a month and ships worldwide. Price drops for longer terms.
Going fragrance-free is a big way to reduce your family's exposure to toxic chemicals. But with many so-called natural products out there, it can be overwhelming and hard to know if a product is truly safe. That's why we've done the work for you!

Products have no harmful chemicals or added fragrance, and no essential oils. We want to be sure to have products that are safe for even the most sensitive individuals. Some essential oils aren't safe for babies and kids, pregnant women, and those with Multiple Chemical Sensitivity.
DEAL: Get 10% off your first box! Use coupon code WELCOME10.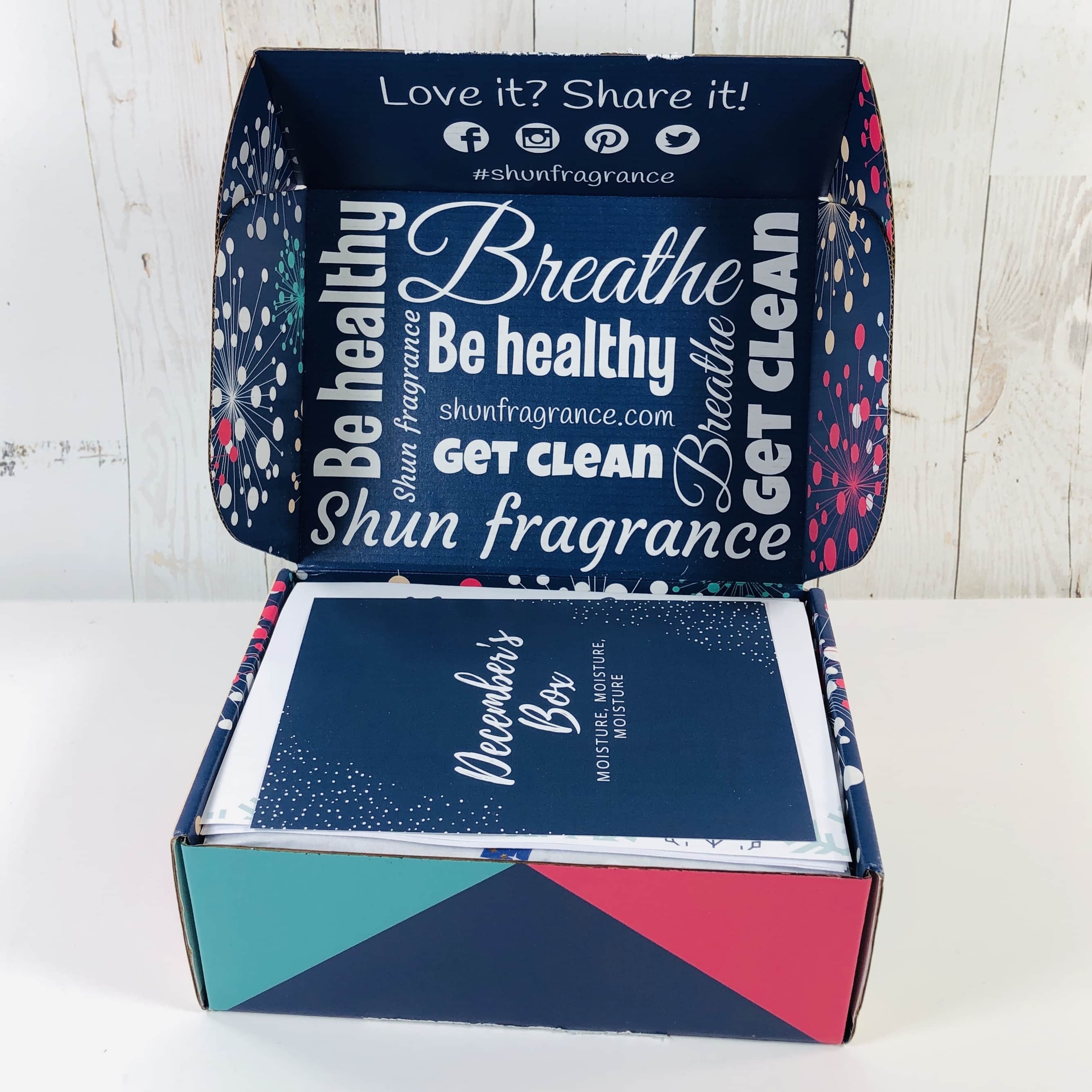 My products were wrapped in tissue paper and sealed with a sticker.
December's box is all about Moisture, Moisture, Moisture!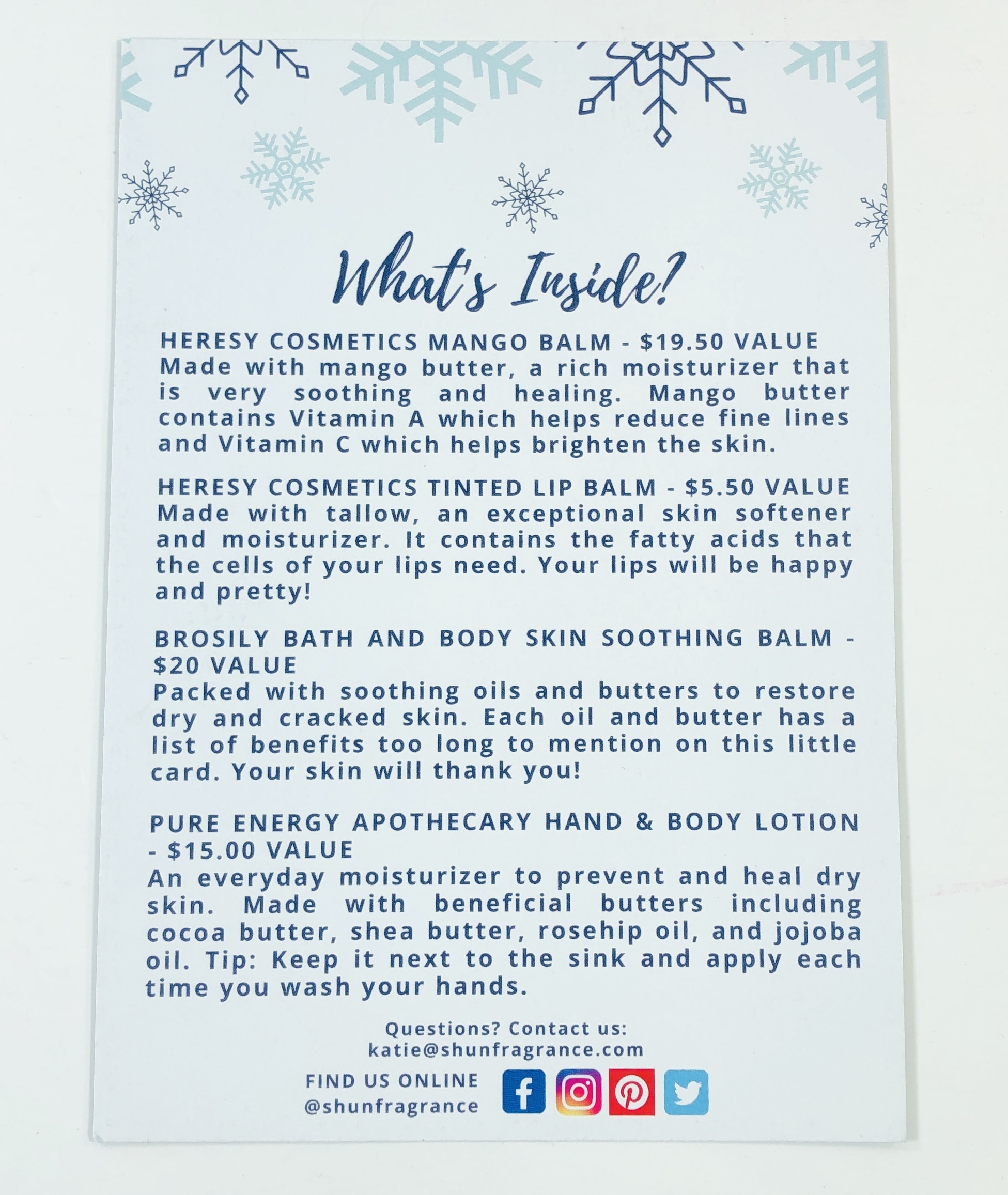 The back of the card had info on each product plus its MSRP.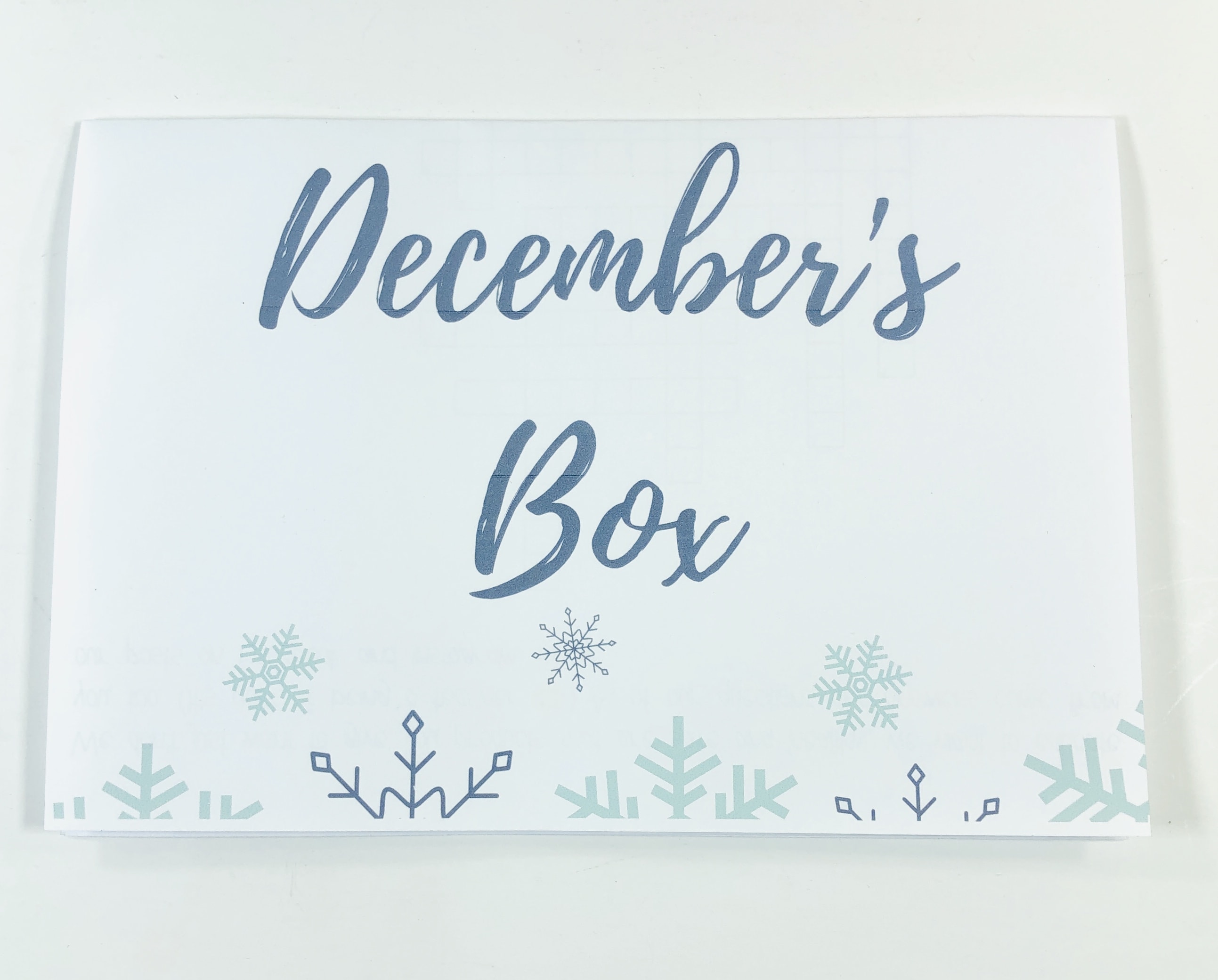 I found an additional sheet of paper inside.
On the inside was a crossword puzzle.
The back had some info on the company and contact info, plus a handwritten thank you!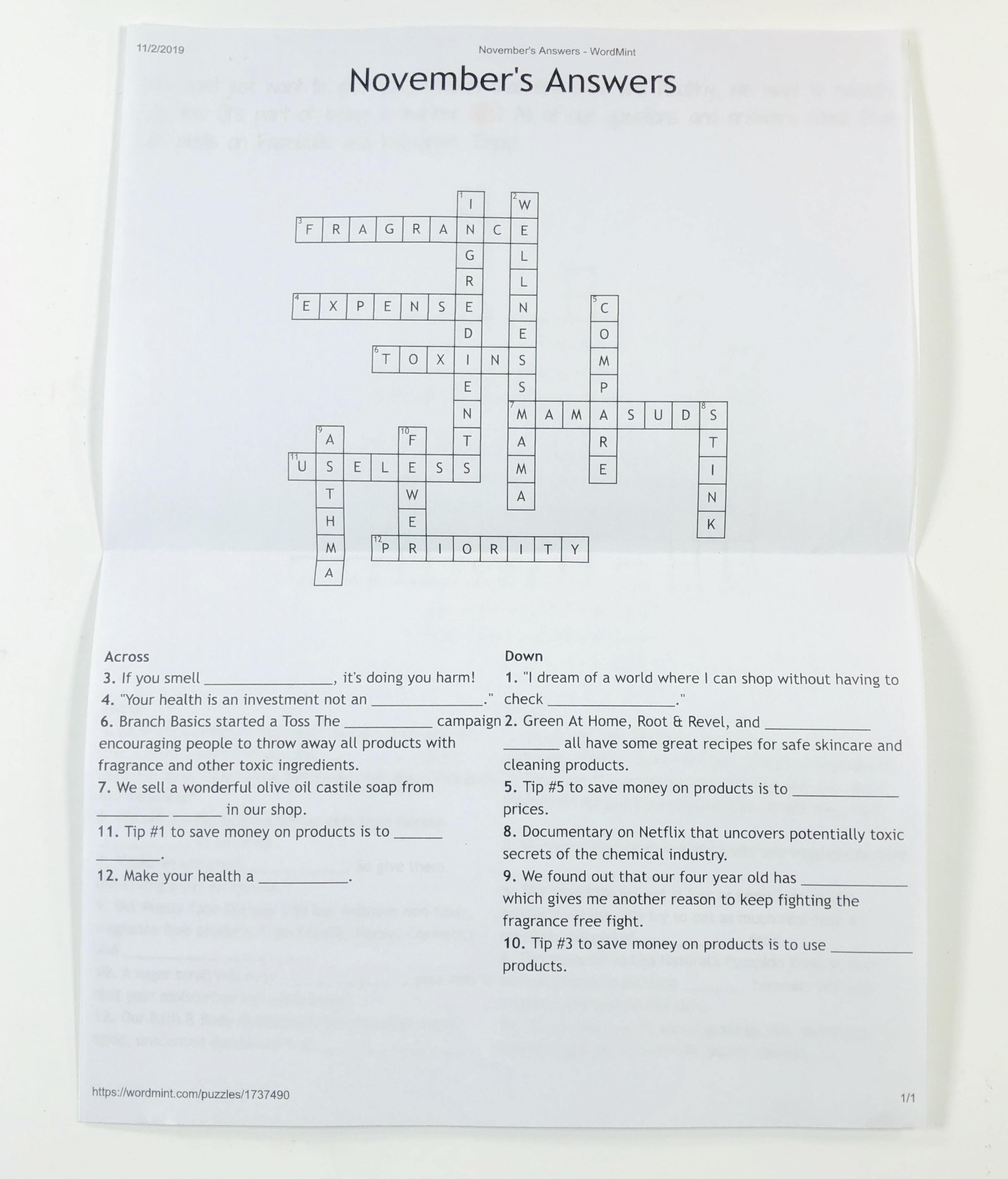 Here's the answer sheet for November's crossword.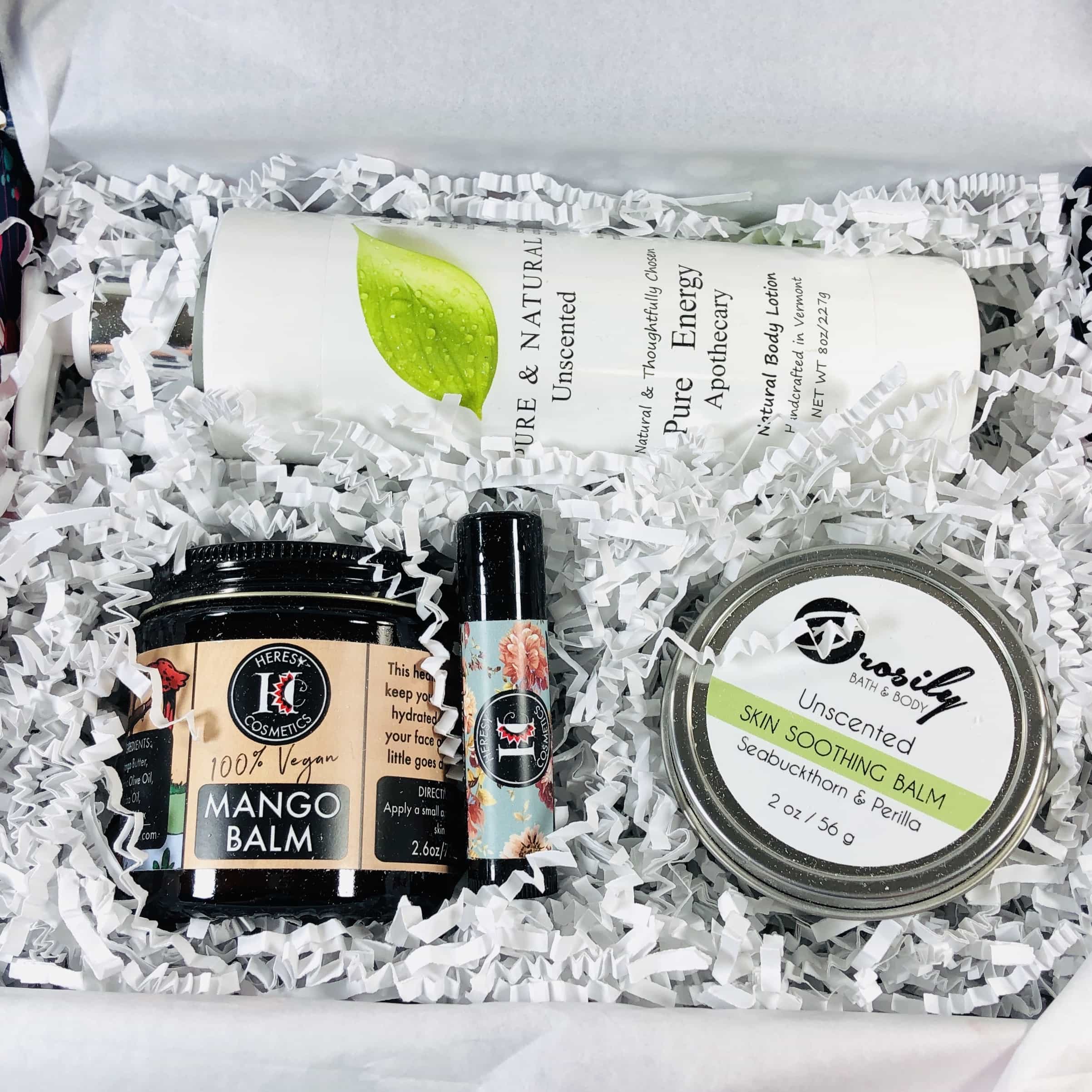 Shredded paper squiggles kept everything safe during the trip to my home.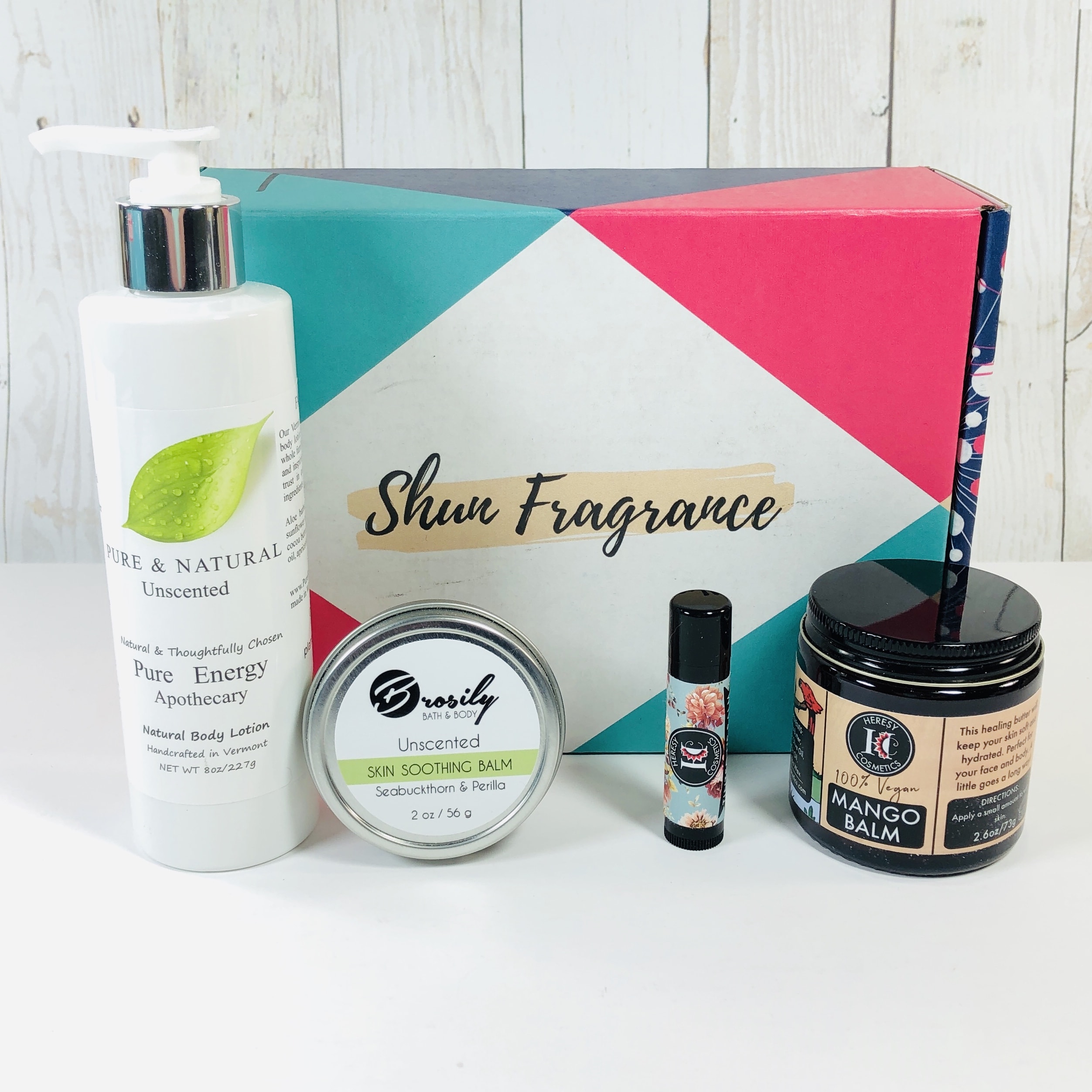 Everything in my box! My skin can use some extra TLC this time of year, but I don't want to douse it in irritating perfumed products, so this box is perfect for my sensitive skin.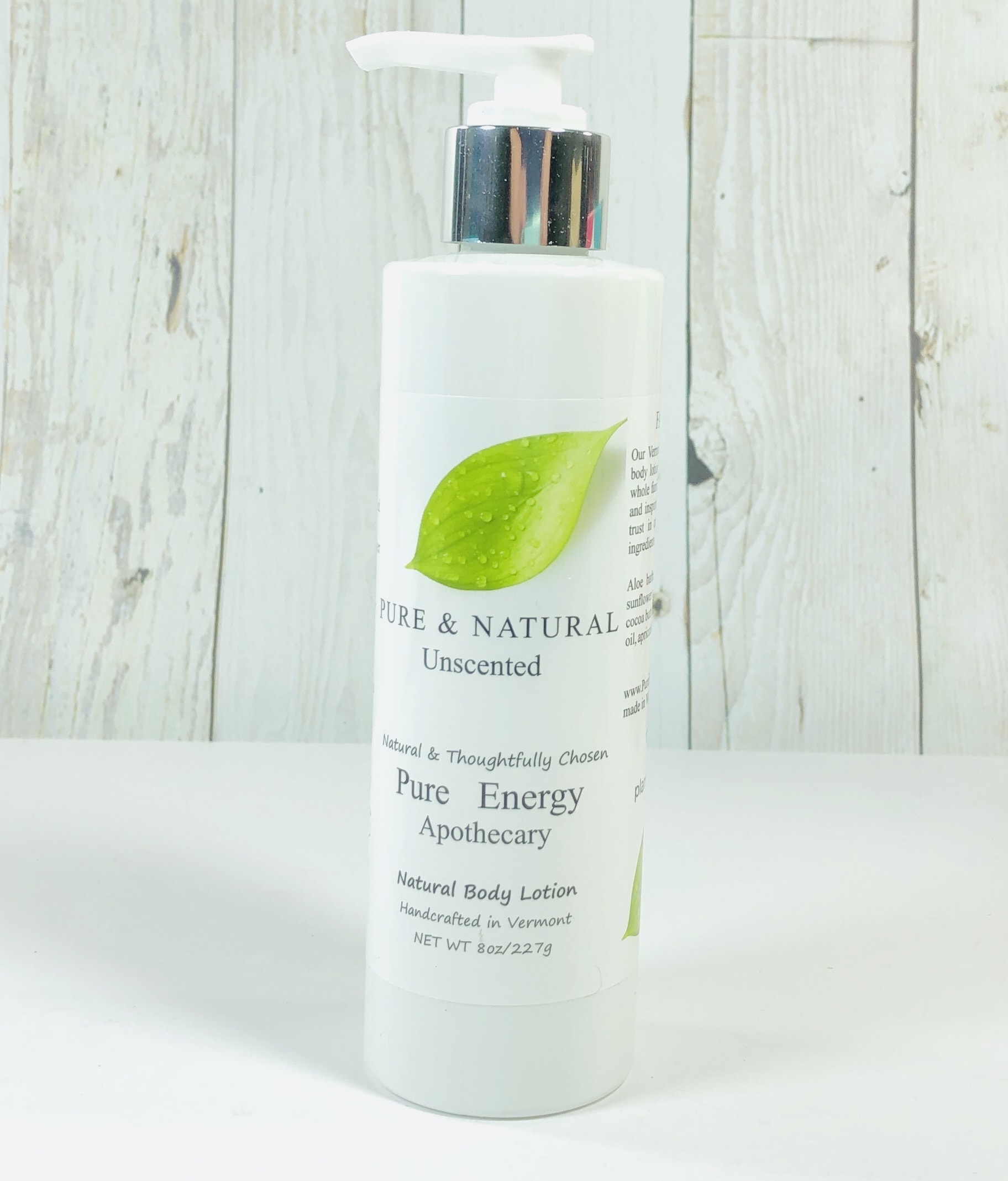 Pure Energy Apothecary Hand & Body Lotion ($15 MSRP, currently $12) According to the brand, this lotion is safe enough for your face!
The ingredients are simple and include aloe juice, shea butter, and cocoa butter.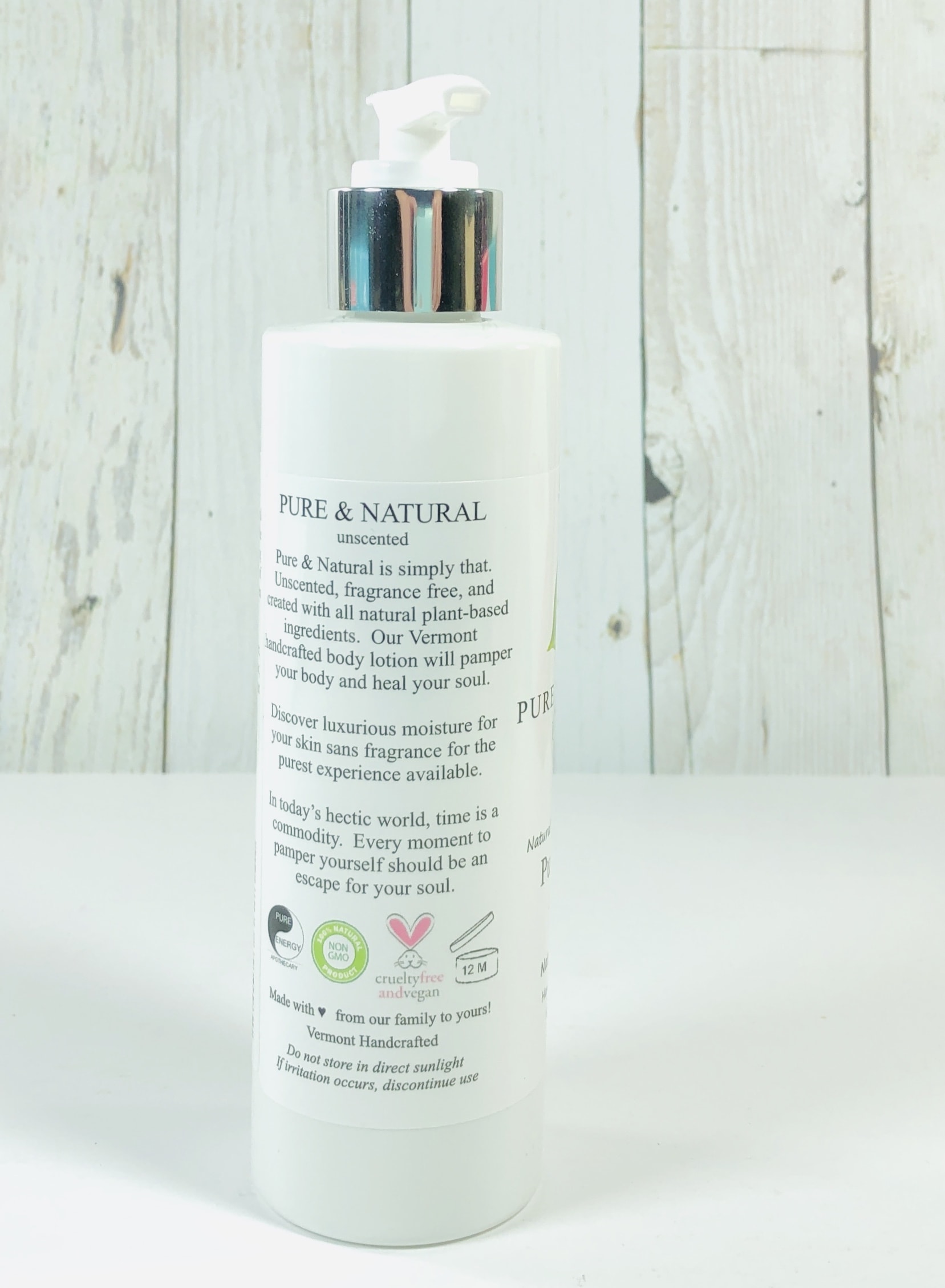 I have been using this on my arms and I am happy to say that it works very well. It takes maybe a few seconds longer to rub in than a drugstore brand but I think it's worth it!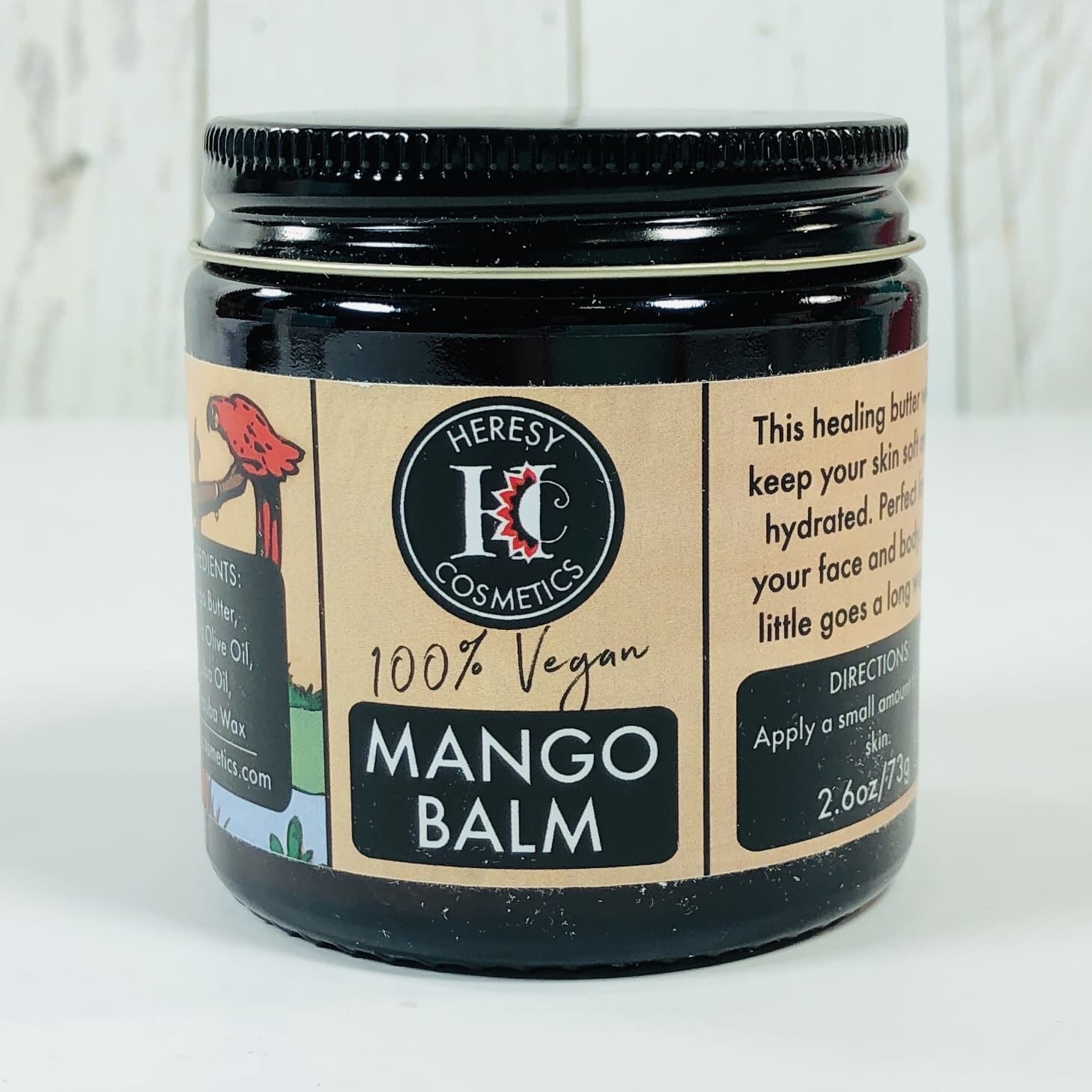 Heresy Cosmetics Mango Balm ($19.50 according to card) I'm not sure why the jar says 2.6 ounces, this is a pretty big jar and is listed at 4 ounces, and it shows the same jar on the website so I'm sticking with the card's value.
You can rub this stuff on your face or body. The brand's owner uses it on her face before applying mineral face powder foundation, which was a sample sent in last month's box.
The four simple ingredients are mango butter, olive oil, jojoba oil, and carnauba wax. It is in a glass jar.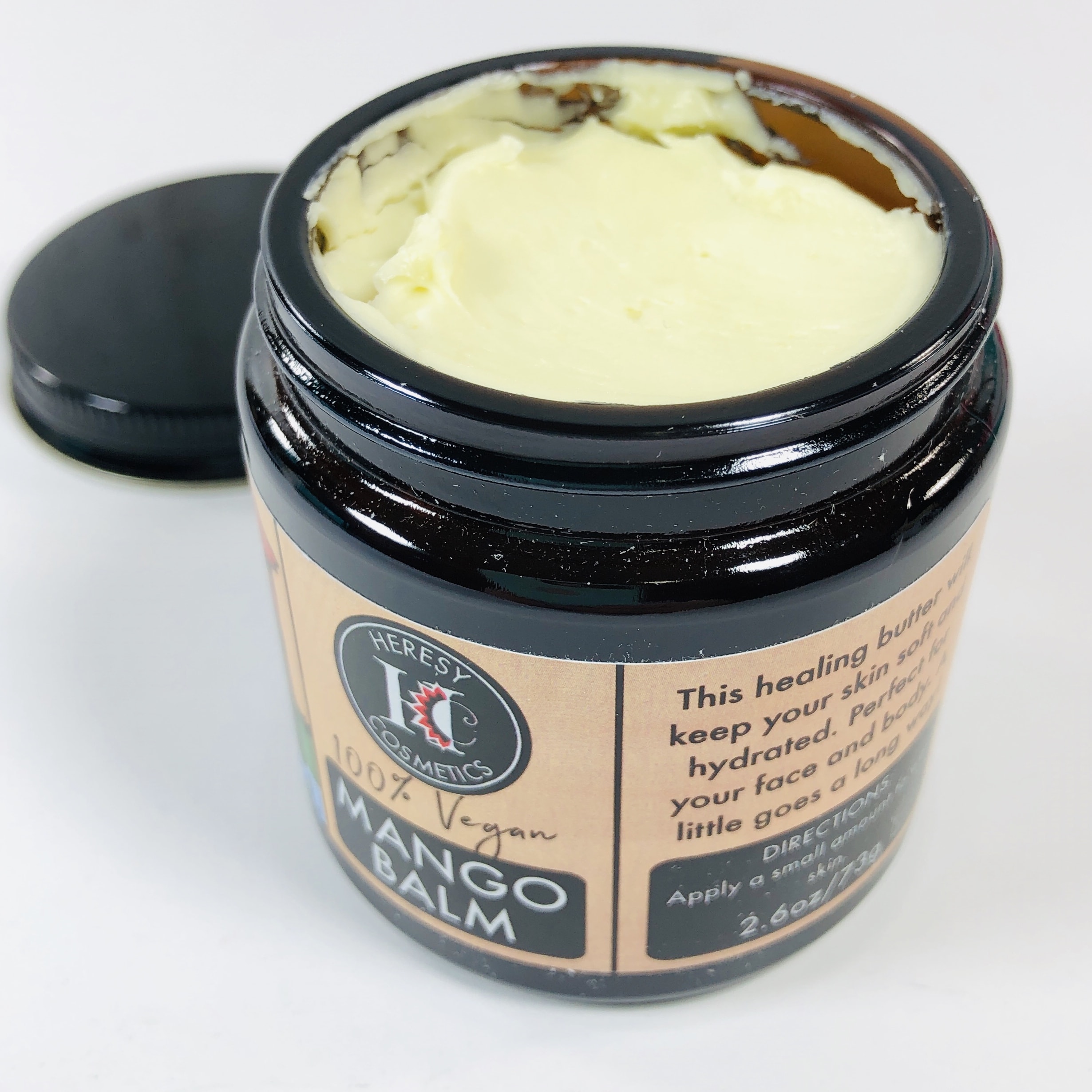 A little goes a long way and it is very rich.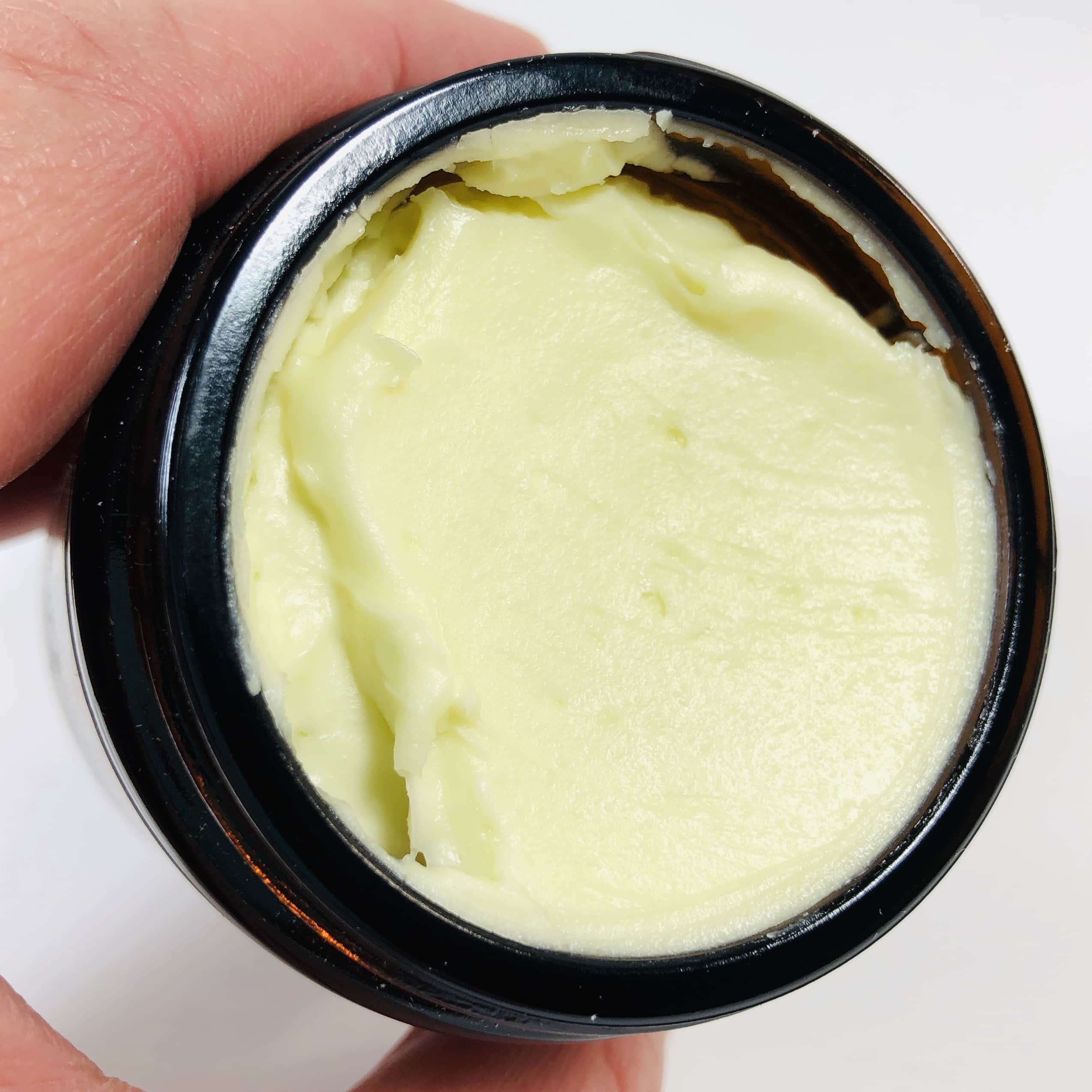 It doesn't have much of a scent and what I can detect smells very neutral and nice. You can use it as a face moisturizer during winter or all year long if you have dry skin. If you don't want to wear it on your face then you can use it as a body butter or just apply to elbows, heels, or hands. I love it!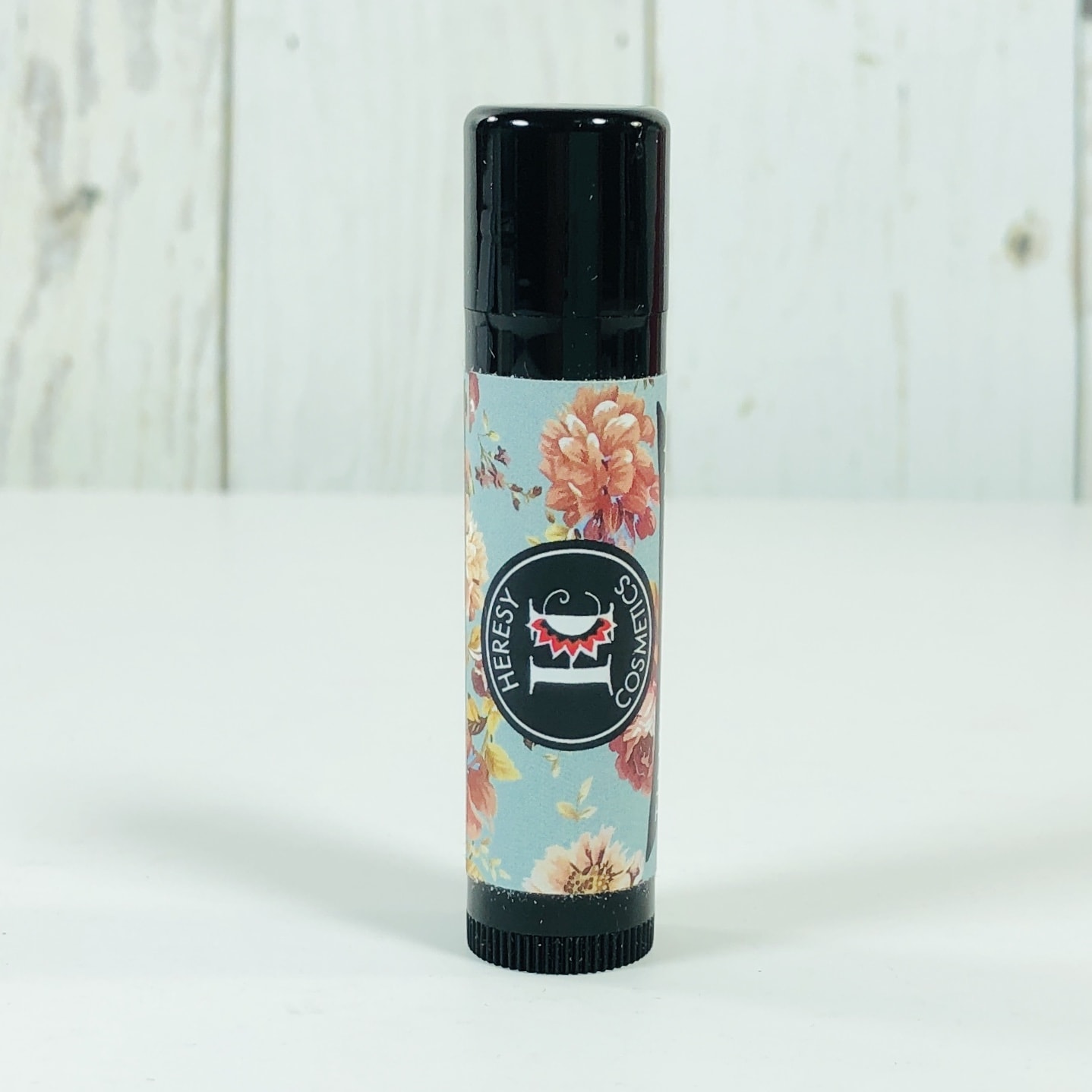 Heresy Cosmetics Tinted Lip Balm ($5.50) We received a second product from Heresy Cosmetics and it is a lightly tinted balm.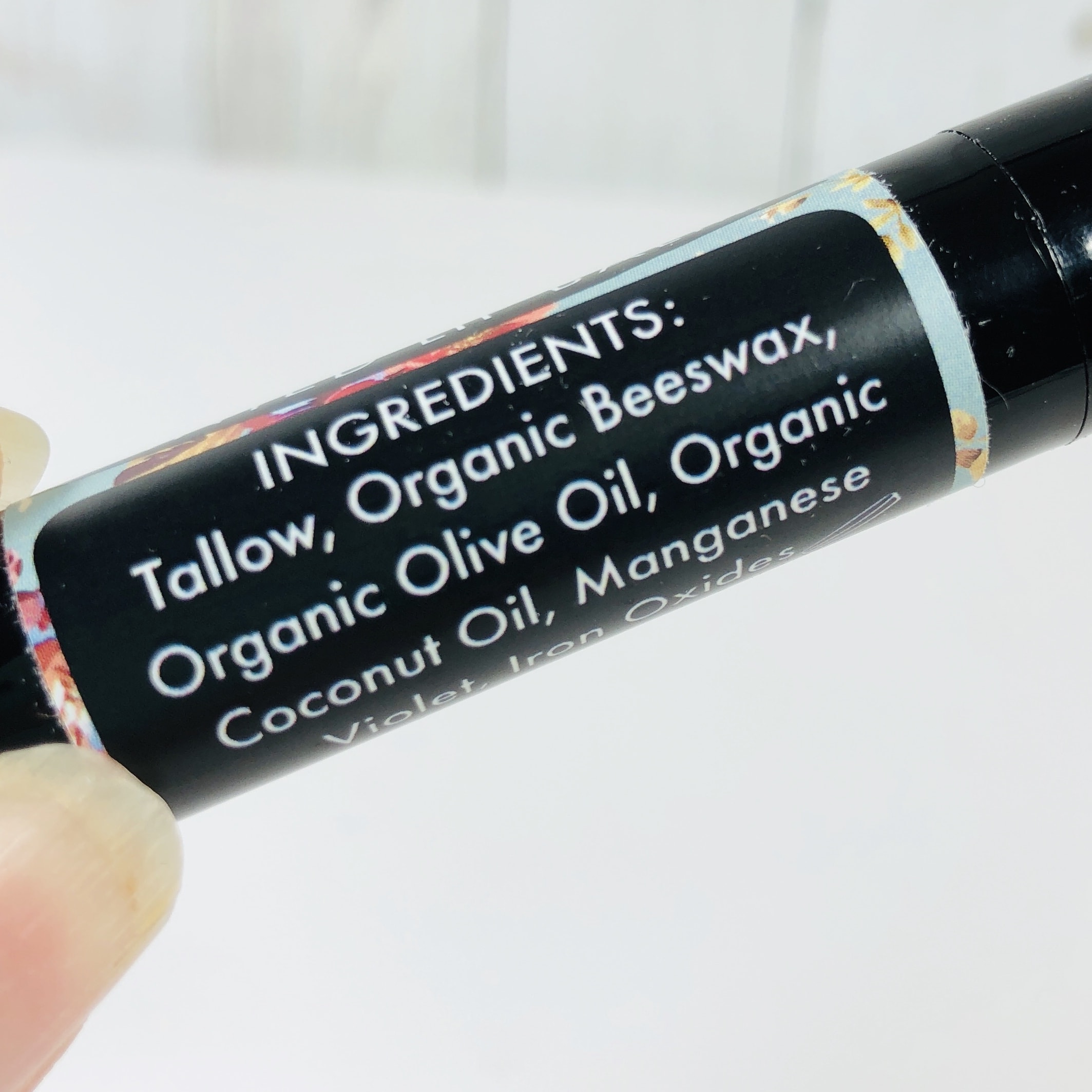 The first ingredient is tallow, which is made from beef fat and is supposed to be a good moisturizer and I've received a body balm in the past that had that ingredient. It also has beeswax, olive and coconut oils, plus the stuff that gives it color and shimmer.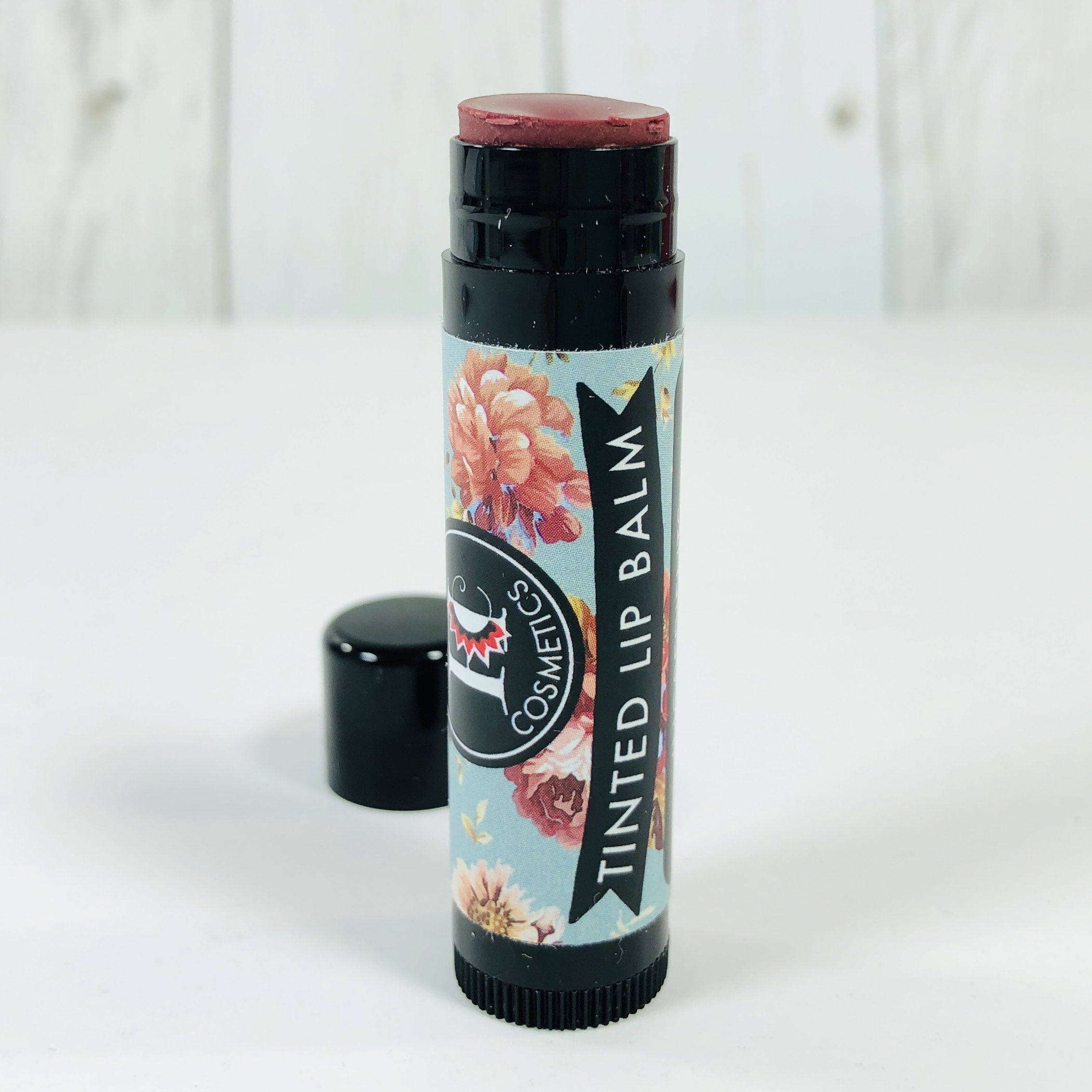 It is a very smooth balm and I didn't detect any flavor or scent.
The color payoff is minimal so this is good for a natural look and can be applied without using a mirror!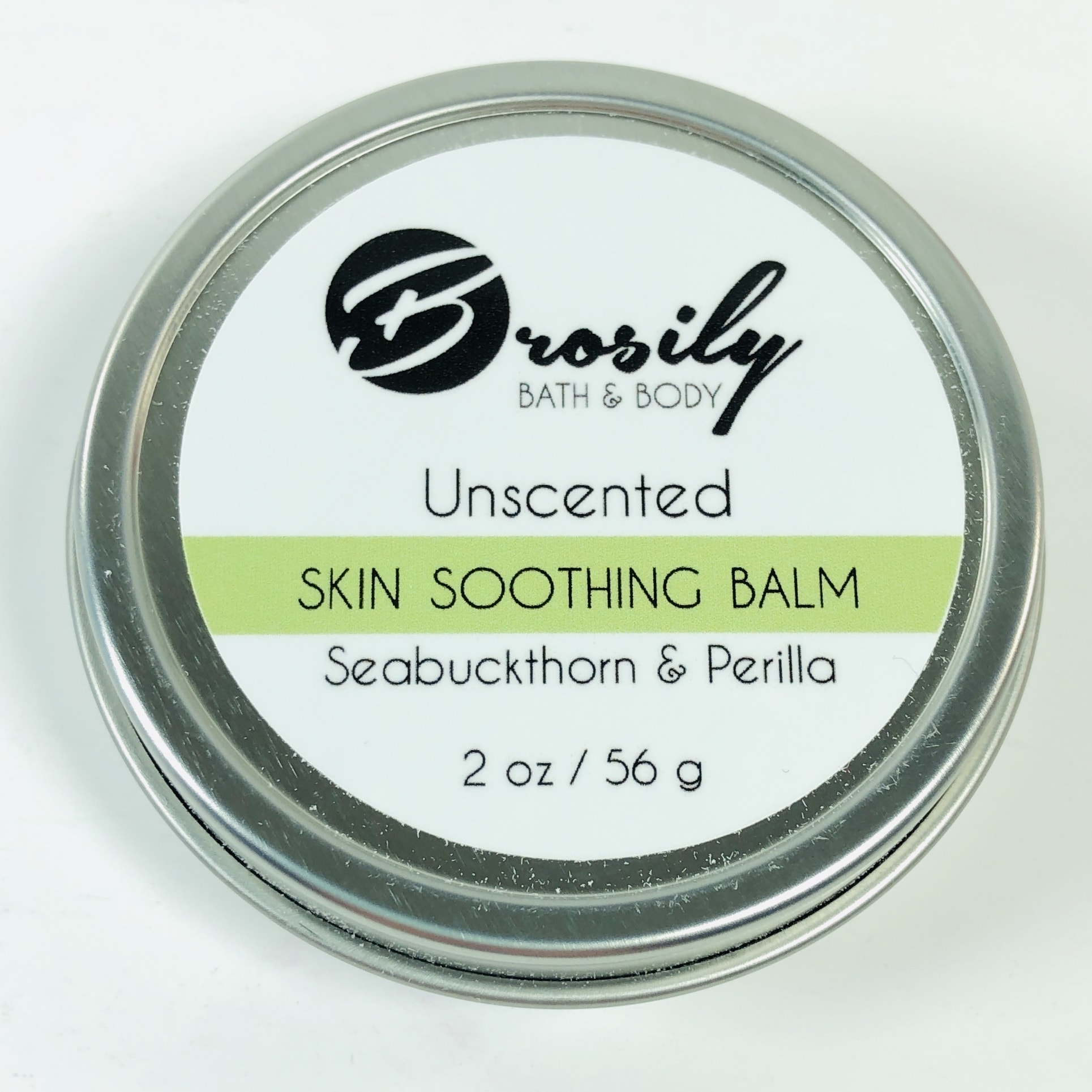 Brosily Bath & Body Skin Soothing Balm ($20) I love discovering new beauty brands and this is a new one to me!
It has oils such as herb infused apricot oil, beeswax, and some other skin soothers.
It comes in a metal tin and is a solid balm.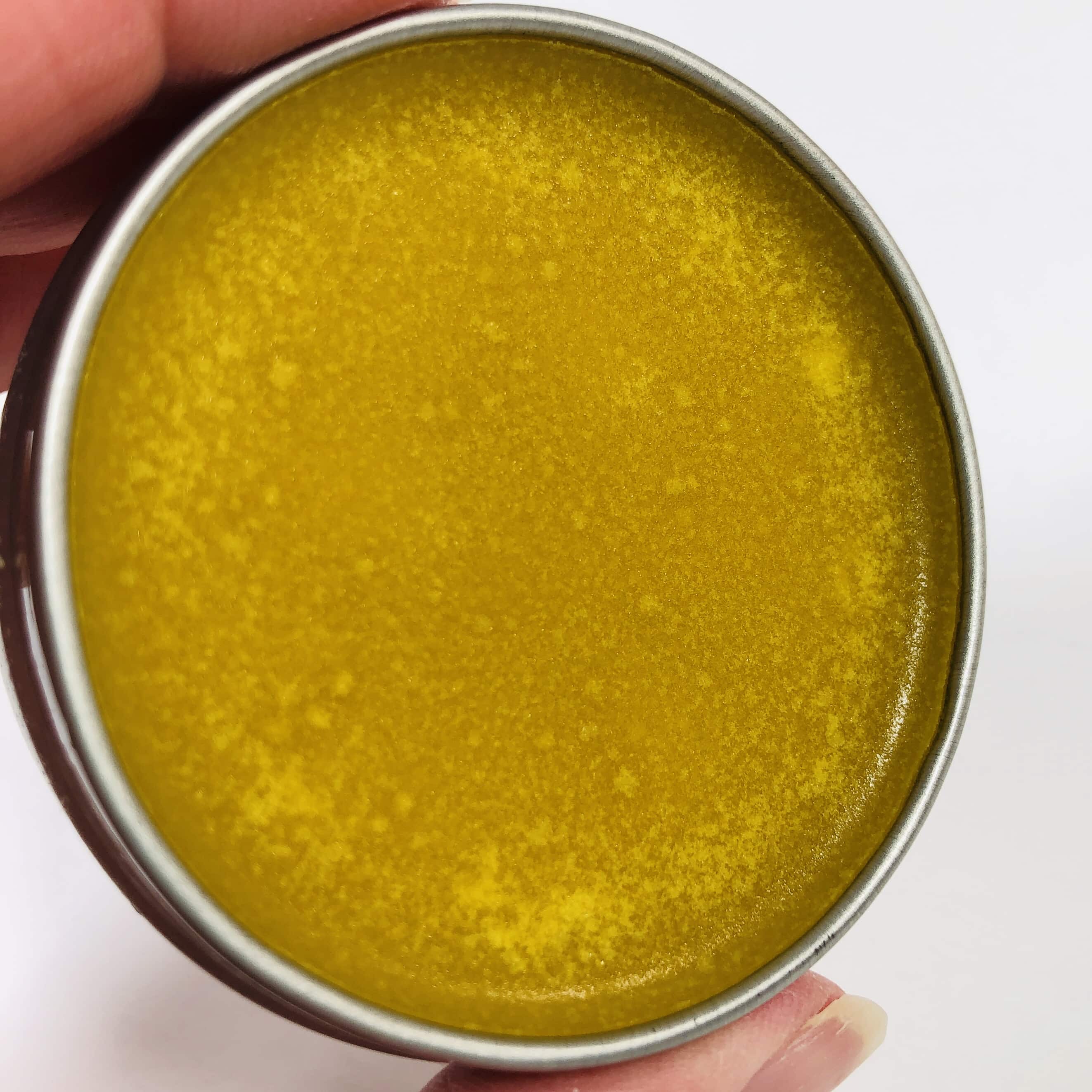 You can apply to hands, feet, elbows, or itchy spots. I have been using it as a cuticle balm before bed. It is unscented but not scent free, it smells like the herbs and has a crisp scent, almost like celery! It isn't as smooth as the mango butter but as soon as you start rubbing it in the balm melts and spreads easily while staying where you put it.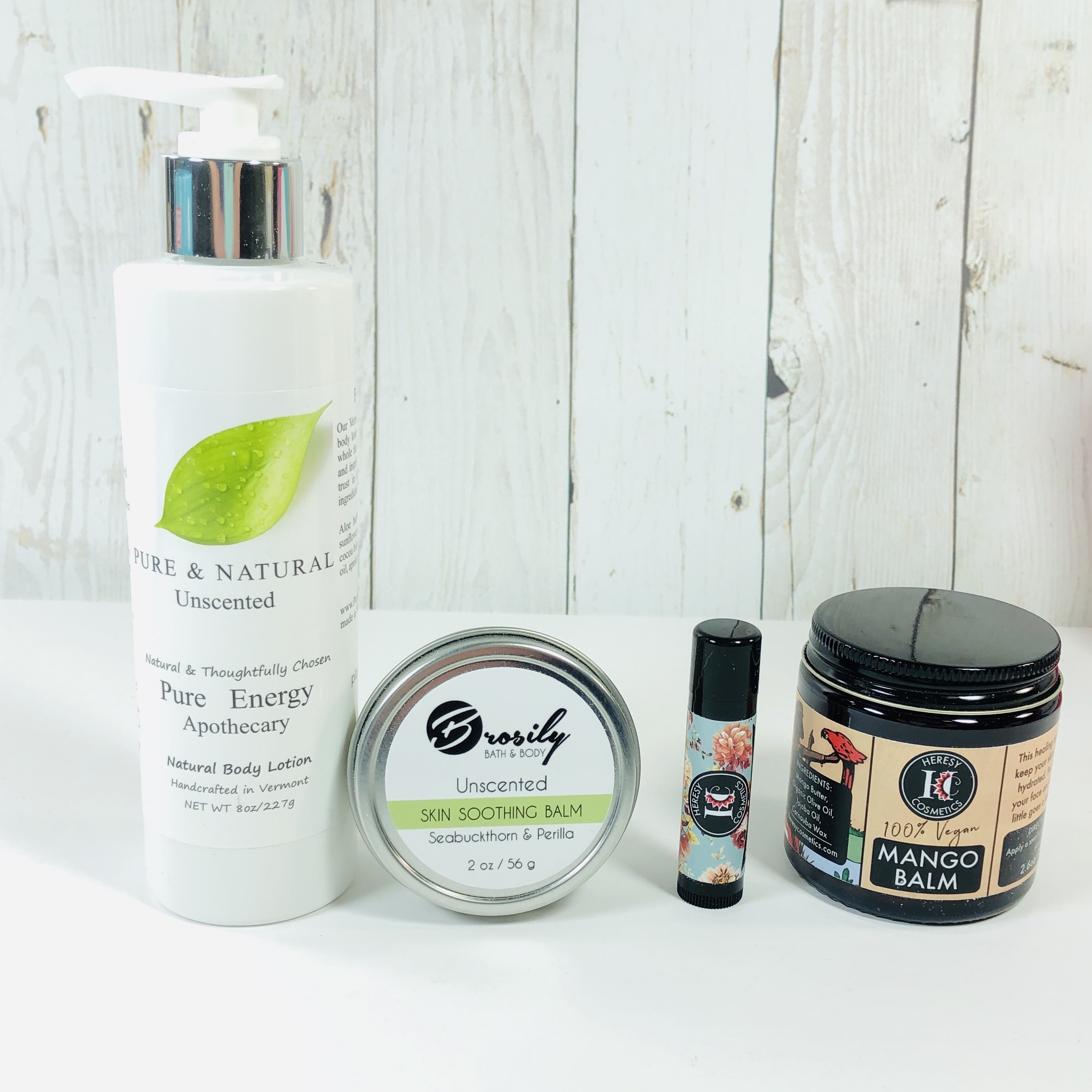 Shun Fragrance continues to amaze me with their curation of natural products. I have added these products to my daily routine and think that the quality is really nice and the ingredients are clean. Most of these had no discernible scent, the exception being the Brosily skin balm, which is made with an herb infused oil and therefore has a natural, herbaceous scent. None of the products caused irritation and I think the winter moisturizing theme was perfect for December! I appreciate that the box features independent brands and have enjoyed discovering these small businesses.
What do you think of the Shun Fragrance box?