STICKII Club is a monthly sticker subscription. This subscription is $10 dollars a month, and you get an envelope full of sticker sheets, sticker flakes, and sometimes an extra stationary item, like washi tape samples or custom-shaped paperclips. Shipping is $1 to the US, $1.75 to Canada, and $2.50 international.
Each month we carefully curate a themed pack of stickers for the specific style you've chosen. Each pack contains 1 STICKII Storage insert, 2 theme stickers, 5-7 sticker sheets, with 10-50 individual die-cut sticker flakes, and extra stationery items (like sticky notes or unique paperclips).
There are 3 choices for this subscription – Cute (kawaii, warm, pastel); Retro (vintage, earthy, nostalgic); or Pop (bright, trendy, cool). You can even change your order every month if you like, as long as you do it by the cutoff date.
This is a review of the Retro Pack!
My items arrived in an envelope and everything was tucked into this vinyl holder.
I received two stickers that have the theme listed. I used one on the corner of my holder so I can quickly grab the stickers I need when looking for past packs. The second sticker can be used however you wish. You can store the vinyl holder in an A5 folio.
Everything in my RETRO Pack – Gettin' Ready!
How cute is this Lipstick Paperclip? You can find other unique shapes on the STICKII website, as well as past packs and select sticker sheets, notebooks, etc.
There was a large Sticker Flake. It's 4″ tall!
I also received some smaller Sticker Flakes. These are so cute, I love the details.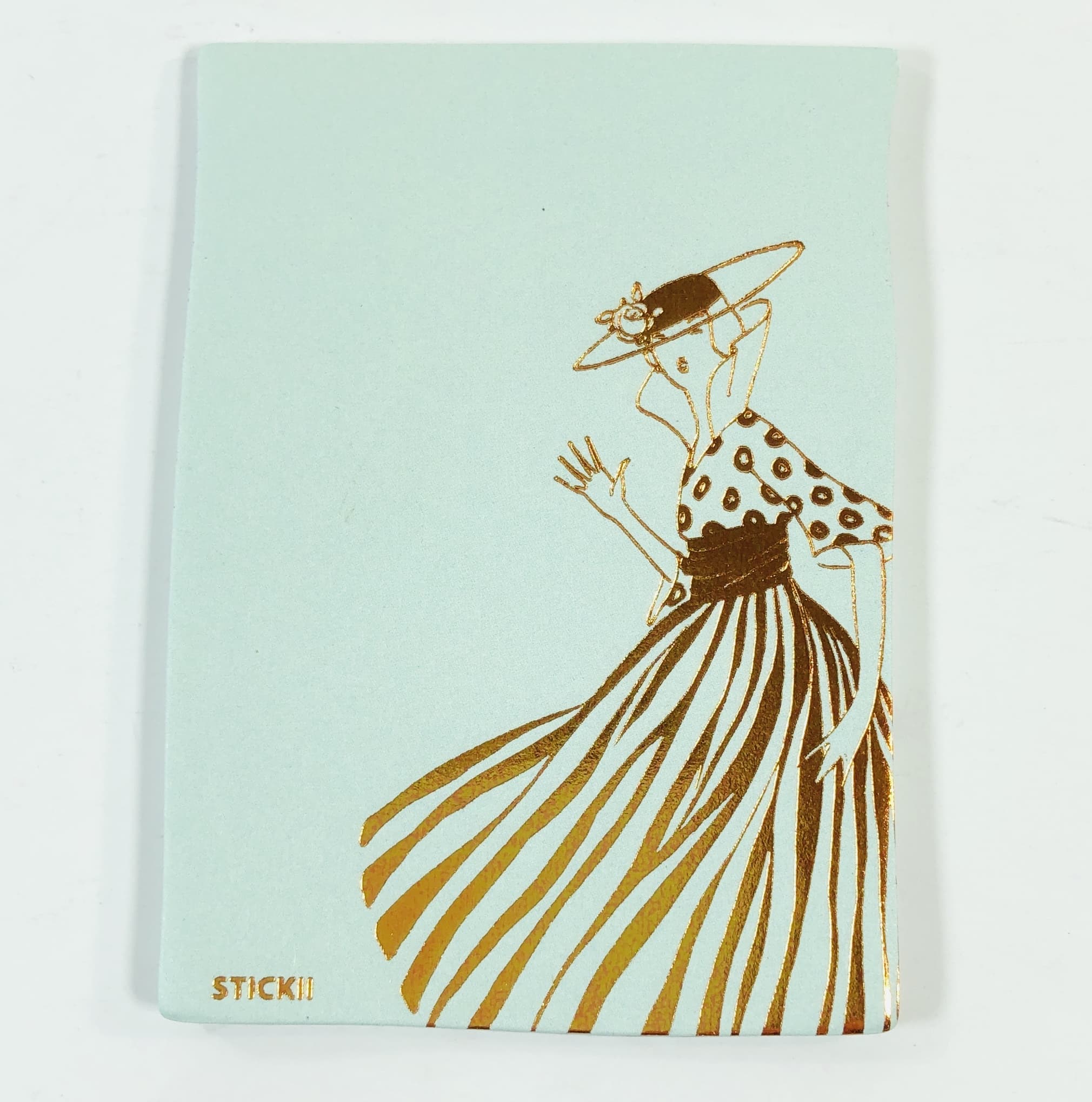 STICKII Note Pad I think the sticker pads sent in this subscription are always unique. This one immediately brought to mind Christian Dior and his New Look.
The dress is metallic rose gold and there are several sheets on the pad.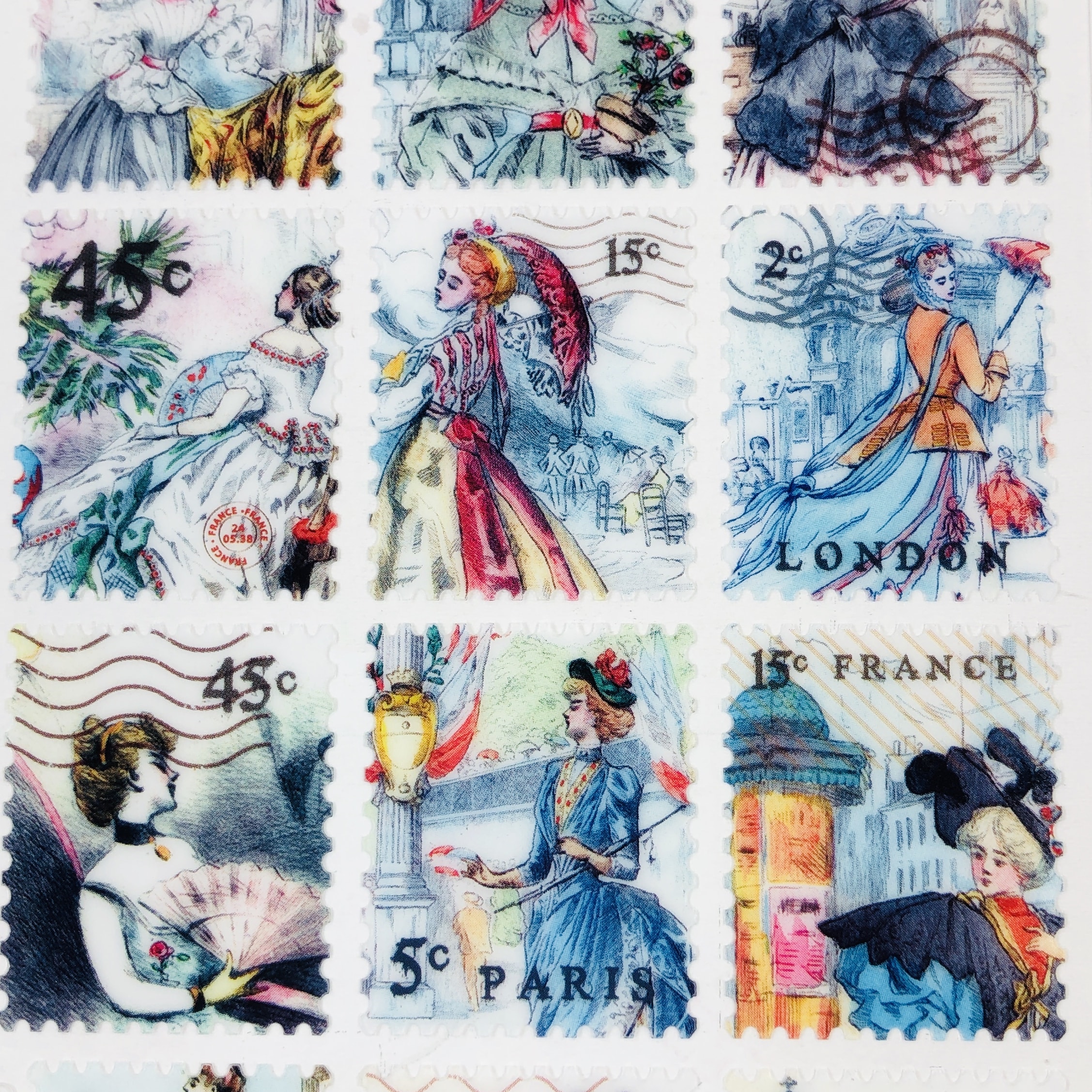 Fashion "Postage" Stamp Stickers look like something that might go on a letter. Of course, they are not real stamps but they sure look pretty and fashionable.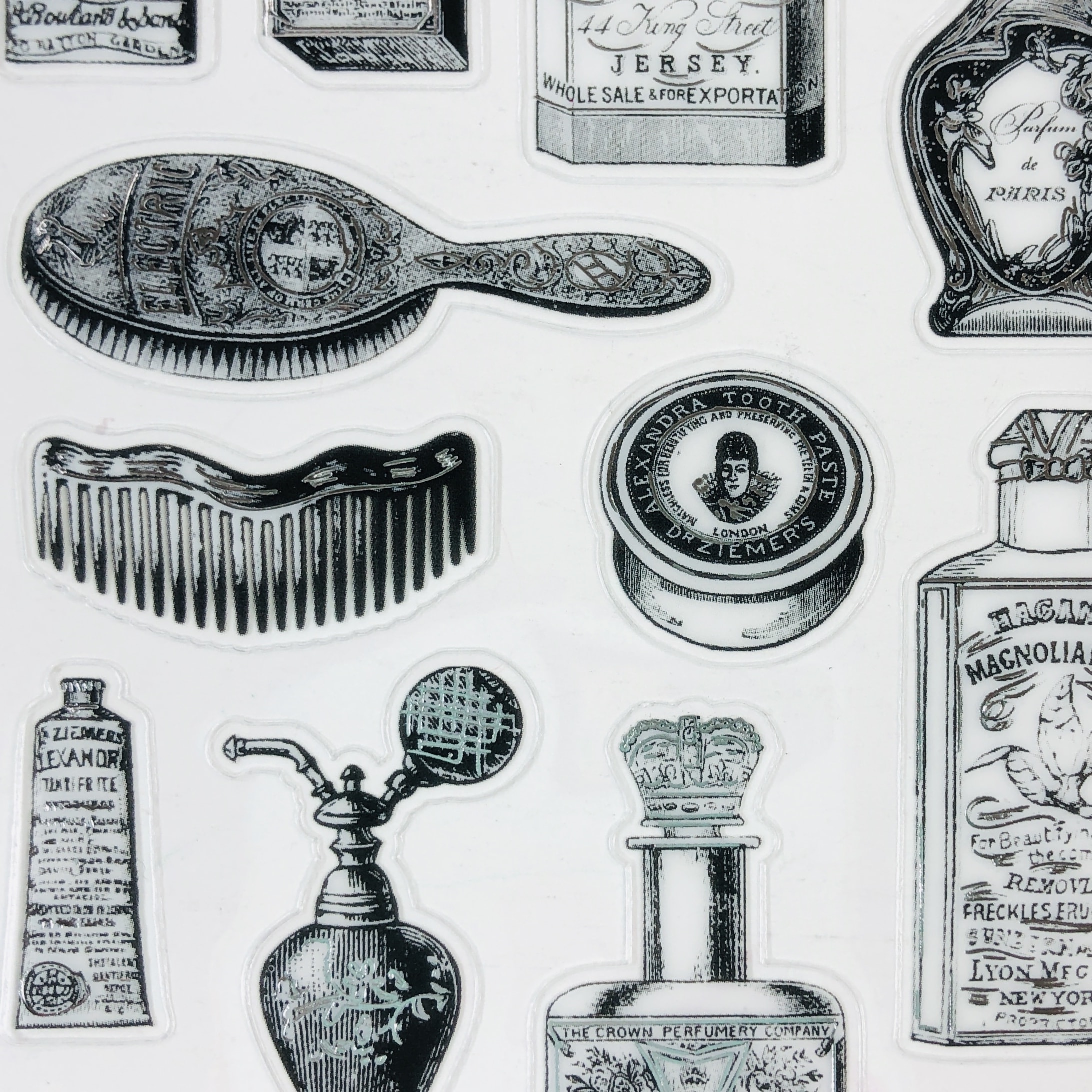 Dresser Accessories remind me of old fashioned perfumes and other things you might find in a boudoir.
Corset Stickers Gibson Girls were known for their nipped in waists and a corset was a necessary way to get it. Gotta get that 18-22″ waist somehow.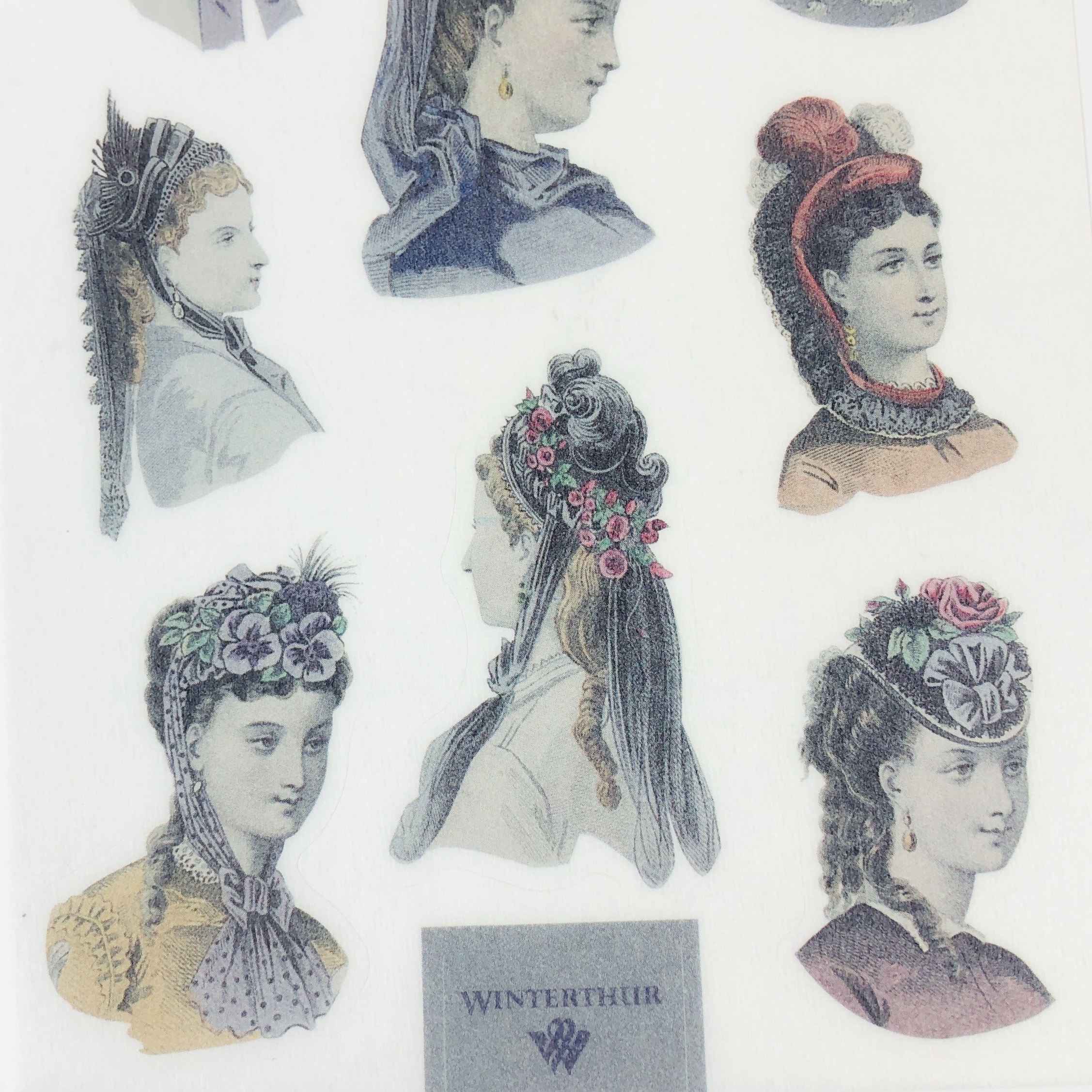 Winterthur Women in Hats have ladies wearing stunning head coverings that include flowers and feathers.
Fancy Fans are made of washi paper and have metallic gold accents.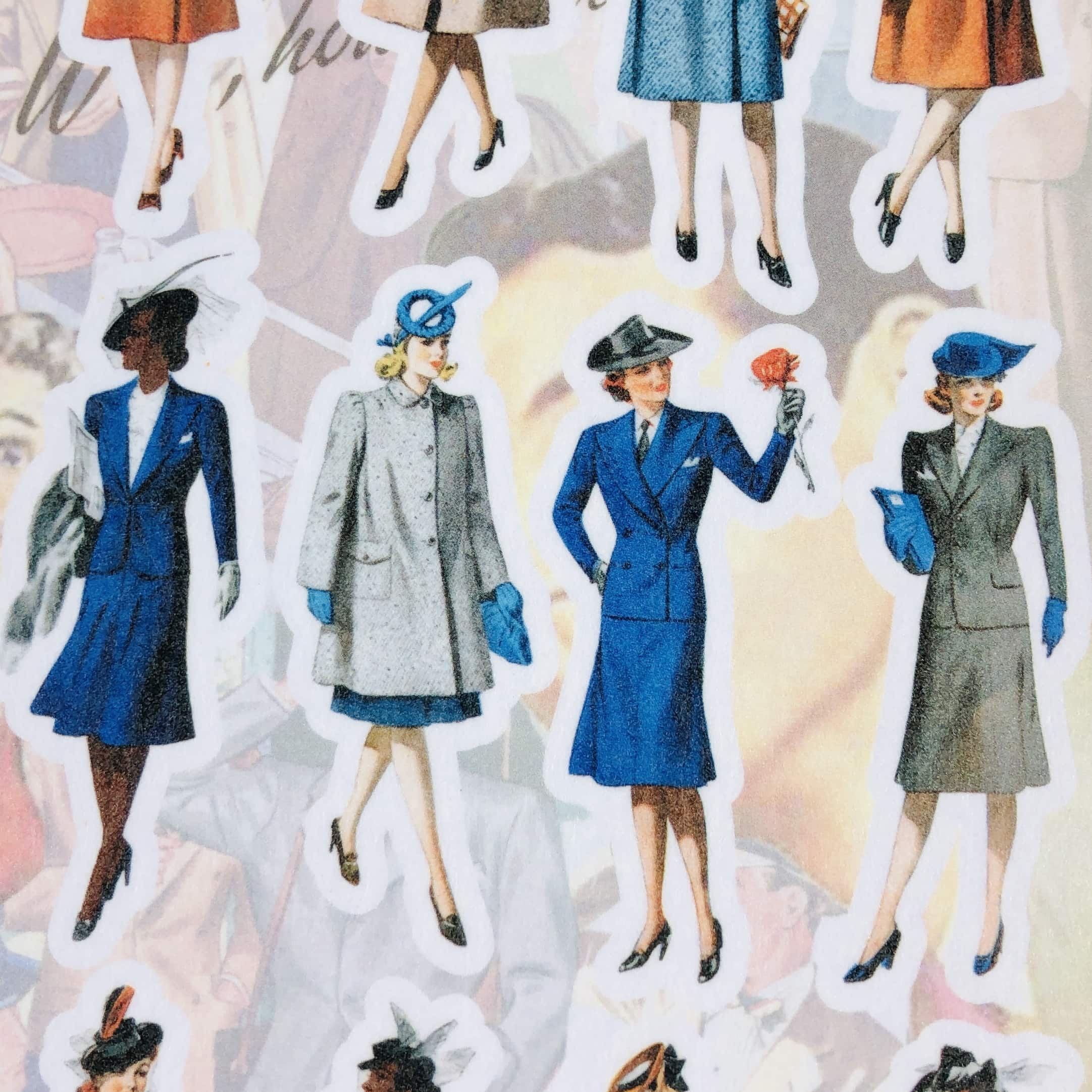 Menswear Look I thought maybe these outfits were from the 1950's but women may have worn these styles following WWII.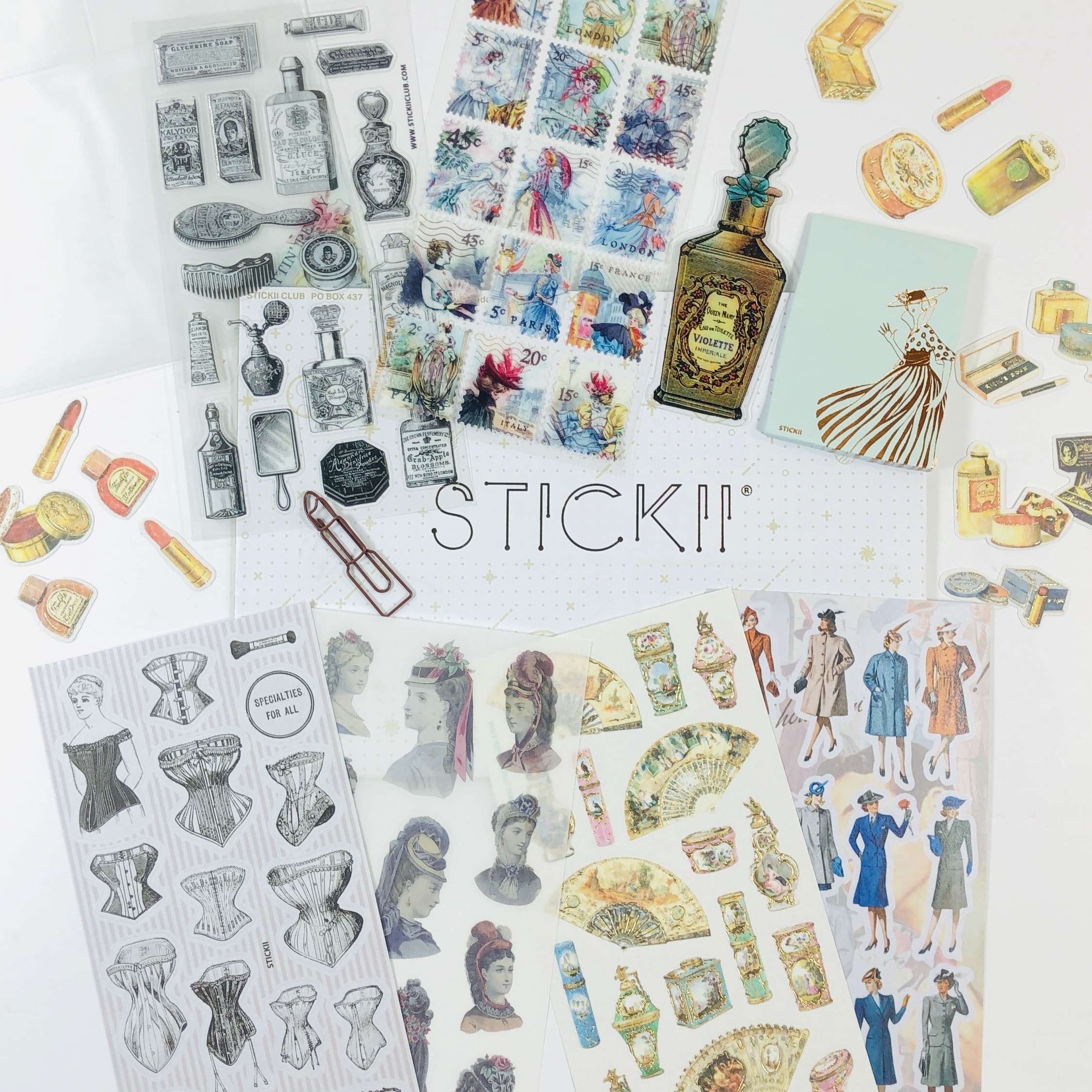 STICKII always sends unique stickers and accessories and I think this set was particularly fun. They are indeed retro looking, and everything looks like it was in style between the 1800's to 1950 at the latest. I even think my mom would love these stickers! I plan on using them in my planner but they would look good on a calendar, bullet journal, and wherever you like to stick stickers.
Let us know what you think of this month's STICKII pack!