Loti Wellness is a new Canadian subscription box with a focus on self-care. The box has a monthly theme curated by therapists to focus on items and rituals to promote positivity and improving one's self. Loti Wellness works with local brands and small businesses whenever they can, and choose cruelty-free and natural products. The box is $54.95 CAD with lower prices on annual subscriptions – about $42 USD – and you can choose the frequency of your box: monthly, bi-monthly, or quarterly. In addition to the subscription plan, they allow you to purchase the boxes one-time to see if it's something you're interested in continuing.
DEAL: Save 10% on your first box! Just use this link and coupon code SUBSCRIBE10.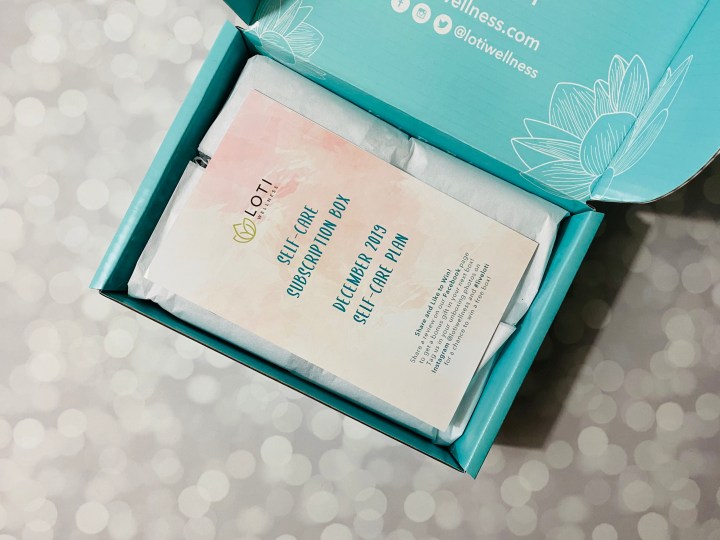 First look!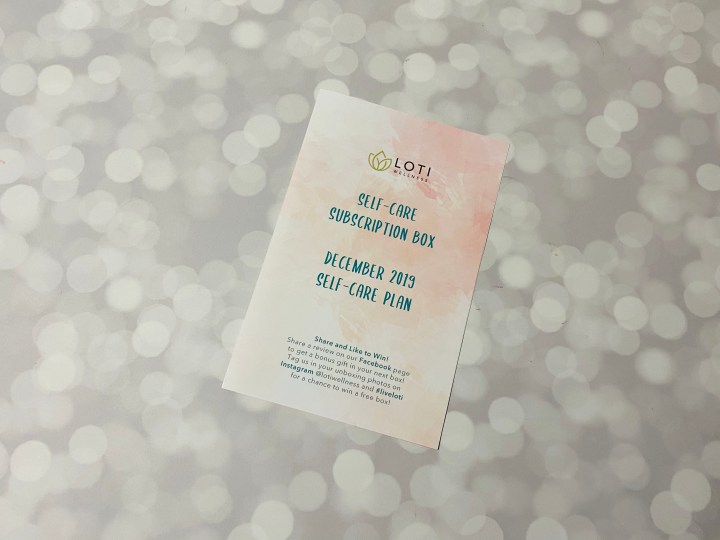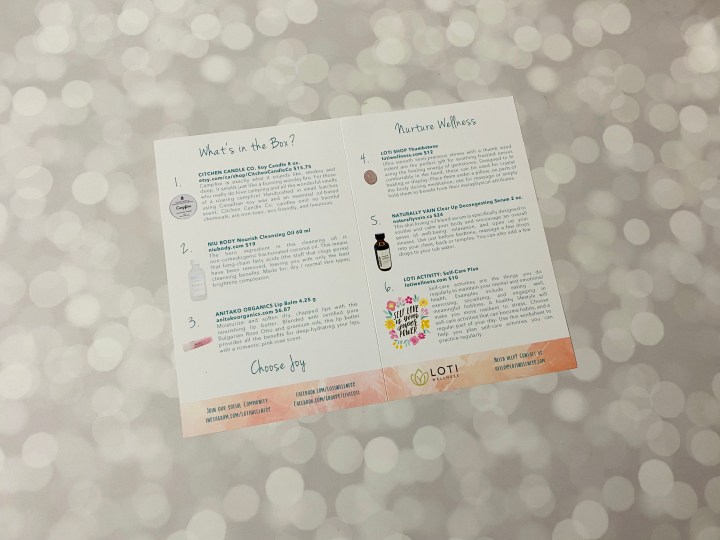 The information booklet goes over the theme for the month as well as the items and retail values for the included products.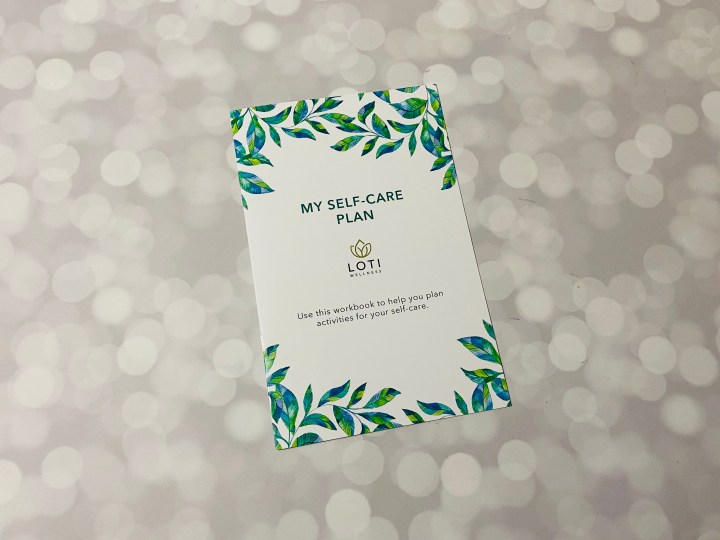 Loti Wellness Self-Care Plan ($10 CAD)– The first item is a Loti Wellness workbook to make your self-care plan. This is a great item to include as we reach the end of 2019 and the start of 2020. In addition to helpful information about how you should make your self-care plan and examples for each area, there are areas to write down answers to questions.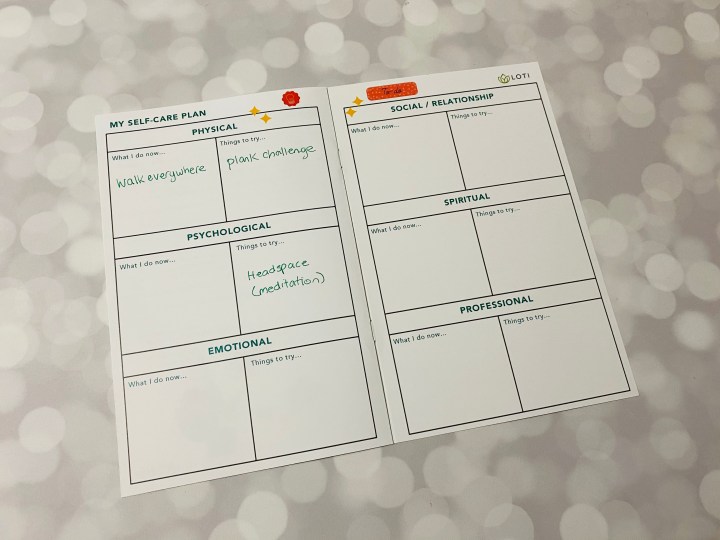 The middle section has six different areas of focus to write down what you're doing now and what you can do in the future. I took a moment to come up with some ideas, but my goal is to have this finished by December 31st with a goal for each section.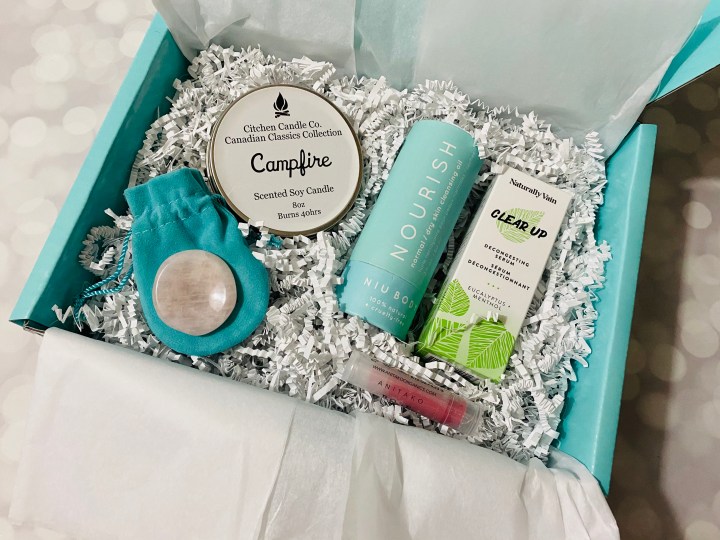 Underneath the workbook was the rest of the items nestled in paper squiggles!
Loti Wellness Rose Quartz Thumbstone ($12 CAD) — This smooth thumbstone fits perfectly in your hand and helps promote healing energy. Rose quartz is known for symbolising self-love, making it a great crystal for a self-care box!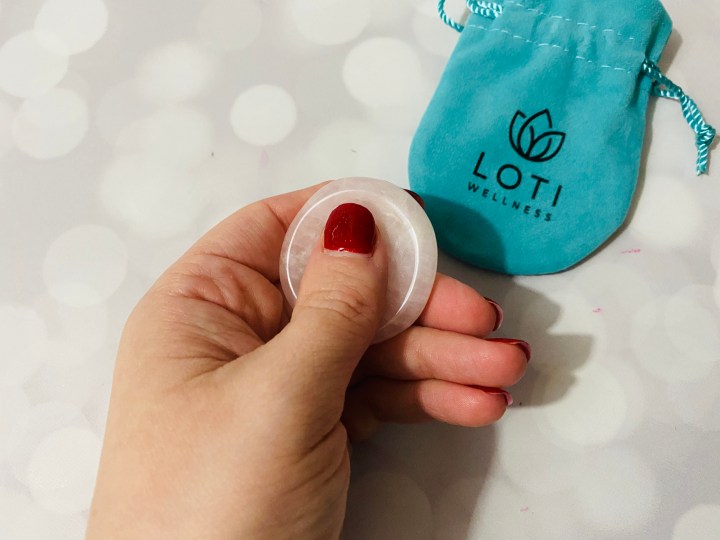 The stone is large and comfortable to hold, and the concave surface makes it easy to hold onto.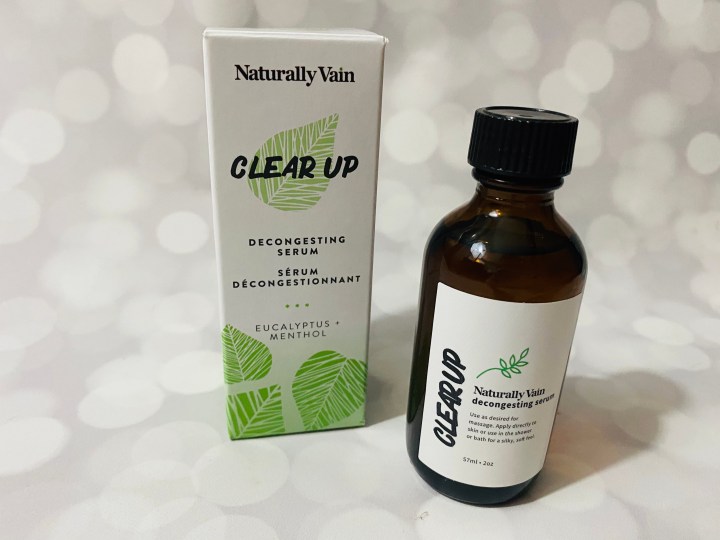 Naturally Vain Clear Up Decongesting Serum ($24 CAD) — Tis the season for colds, and I sure have one. This serum is a blend of menthol and eucalyptus in sweet almond and olive oil, so it's safe to be used on the skin (just do a patch test first) or added to bathwater.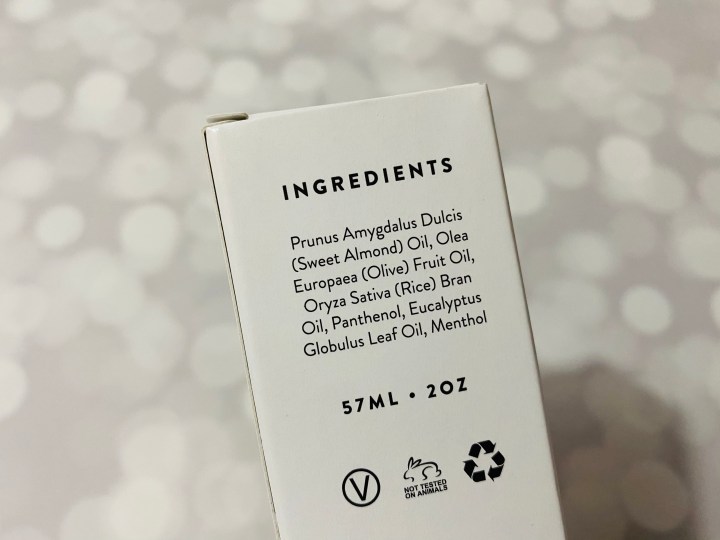 This will help soothe congested noses!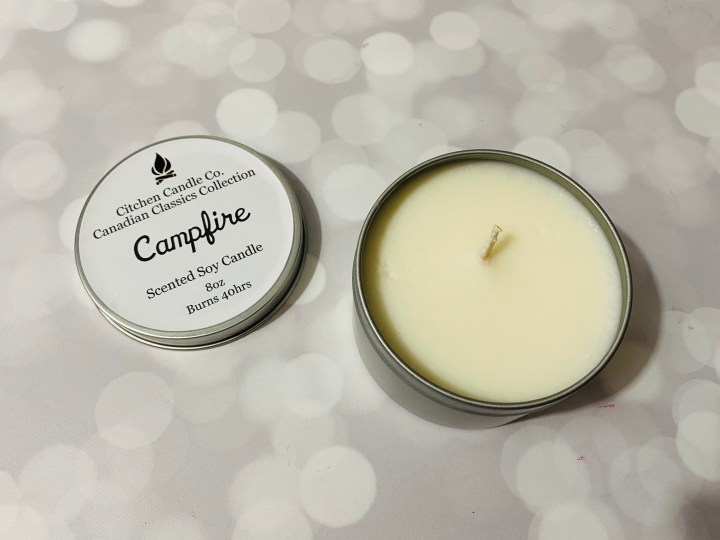 Citchen Candle Campfire Candle ($15.95 CAD) — This soy candle will burn for 40+ hours! It has a woodsy scent that makes me feel warm and cozy.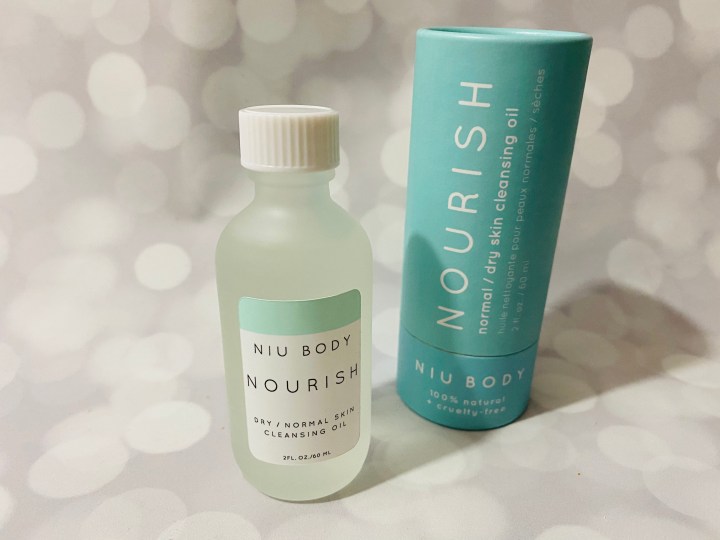 NiuBody Cleansing Oil ($19 CAD) — Oil cleansing is a great way to remove your makeup without stripping your skin. What's interesting about this cleanser is that it contains coconut oil which is normally very clogging to pores, but it has been fractionated to remove the fatty acids and make it much lighter. Lavender and geranium essential oils add a nice light scent.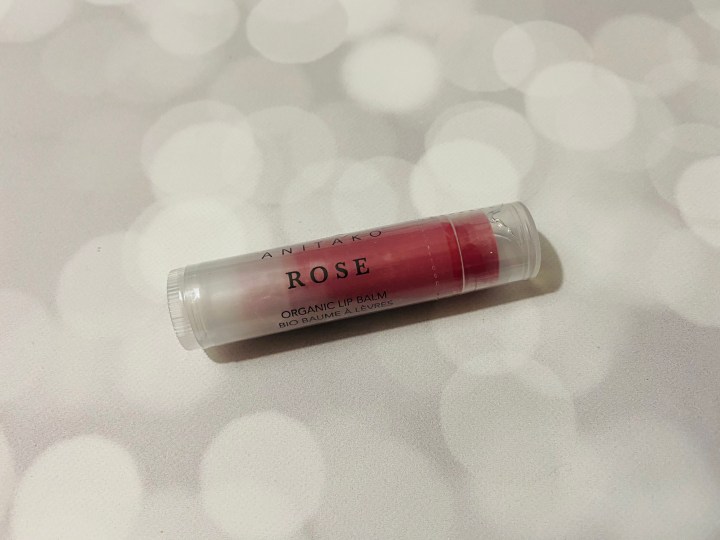 Anita Ko Rose Lipbalm ($6.85 CAD) — I love rose, so this lip balm is perfect for me. With a simple ingredients list of coconut oil, beeswax, and rose among others, it feels heavenly and smells amazing.
The Loti Wellness Box is a really well thought out and curated box exploring the different aspects of self-care. From bath and body, to atmosphere, and actually sitting down and writing down what your intentions are, it's a great guide to self-care. I loved that their focus was on making positive changes in your life, no matter how small they may seem. The workbook wasn't intimidating or complicated and helped focus on areas of improvement. This box is the type of box I would recommend to anyone needing encouragement, some TLC, or even just someone wanting to treat themselves.
What do you think of this self-care subscription?