Ipsy Glam Bag Ultimate is a new super-upgraded version of Ipsy's monthly glambag! The new Glam Bag Ultimate is $50 per month, and will have 12 products – 8 full-size and 4 deluxe samples, plus a makeup bag every month. Ipsy promises a value of $250+ each month. Here's what you can expect:
No identical products if you subscribe to more than one Glam Bag.

Each and every bag will have 8 full size and 4 deluxe samples worth at least $250—no exceptions.

High-quality products from a mix of beloved and emerging brands, along with Ipster cult favorites, so you can continue to explore and discover new go-to's.

One large, super stylish makeup bag to stash all of your new goods.
See our Ipsy Glam Bag Ultimate explainer for all the details on how this new subscription works!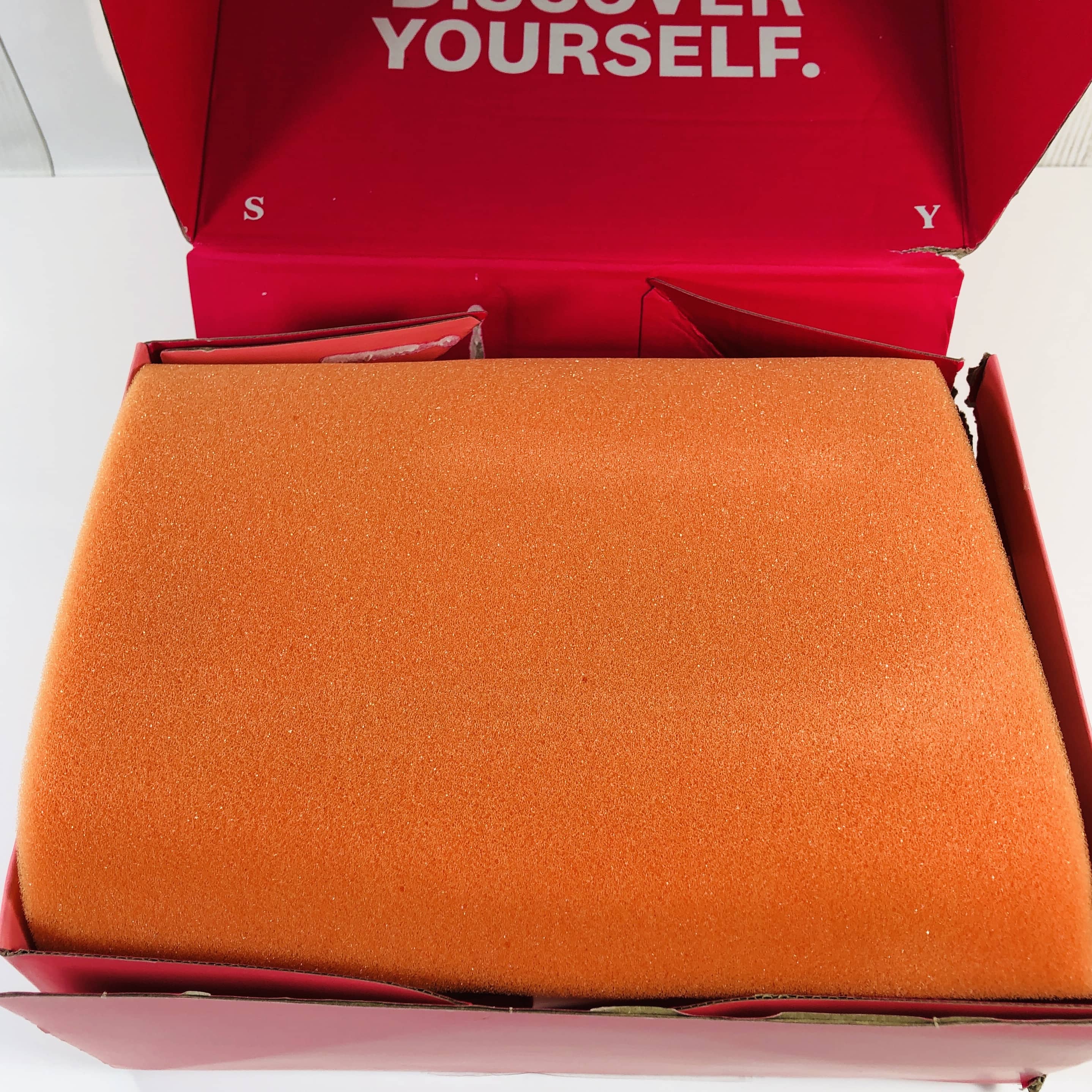 My items were cushioned with egg crate foam.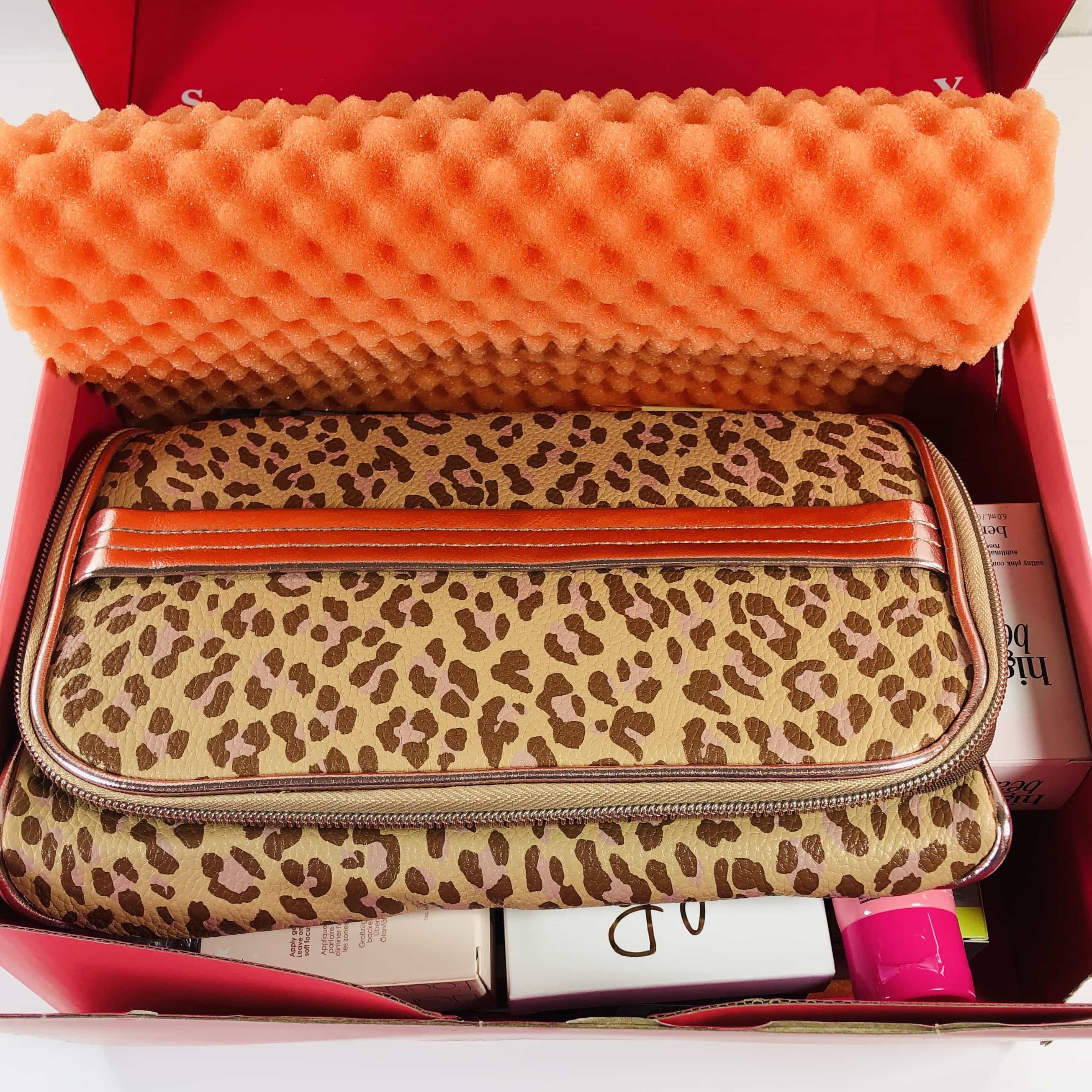 The bag was on top and folded flat.
A lot of my items were in their own boxes. I love when that happens!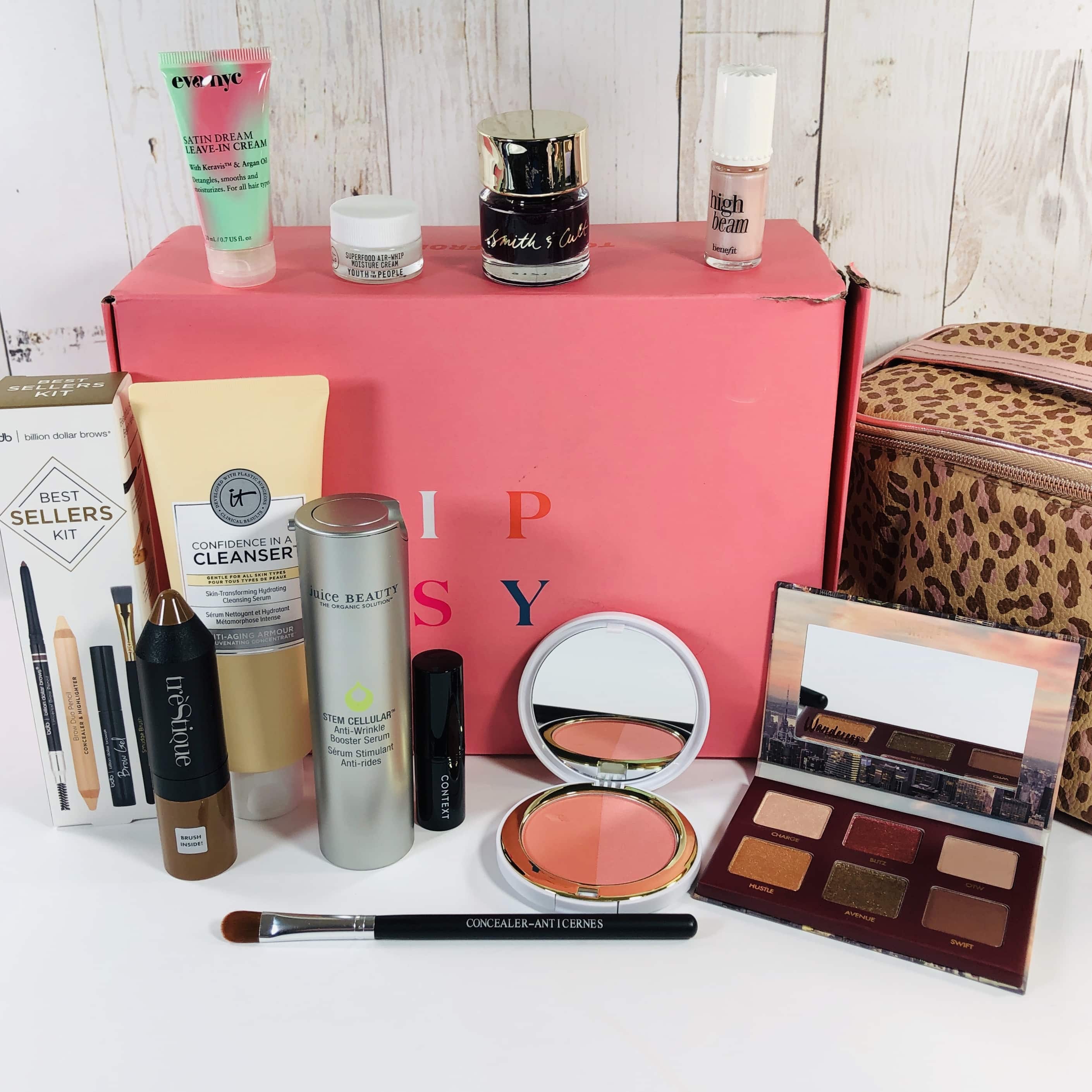 Here's everything in our box this month!
I received a pamphlet that told me the theme for November is Wild Side and that listed all of my products.
Each product had a brief description, a tip, and a review from Ipsy HQ.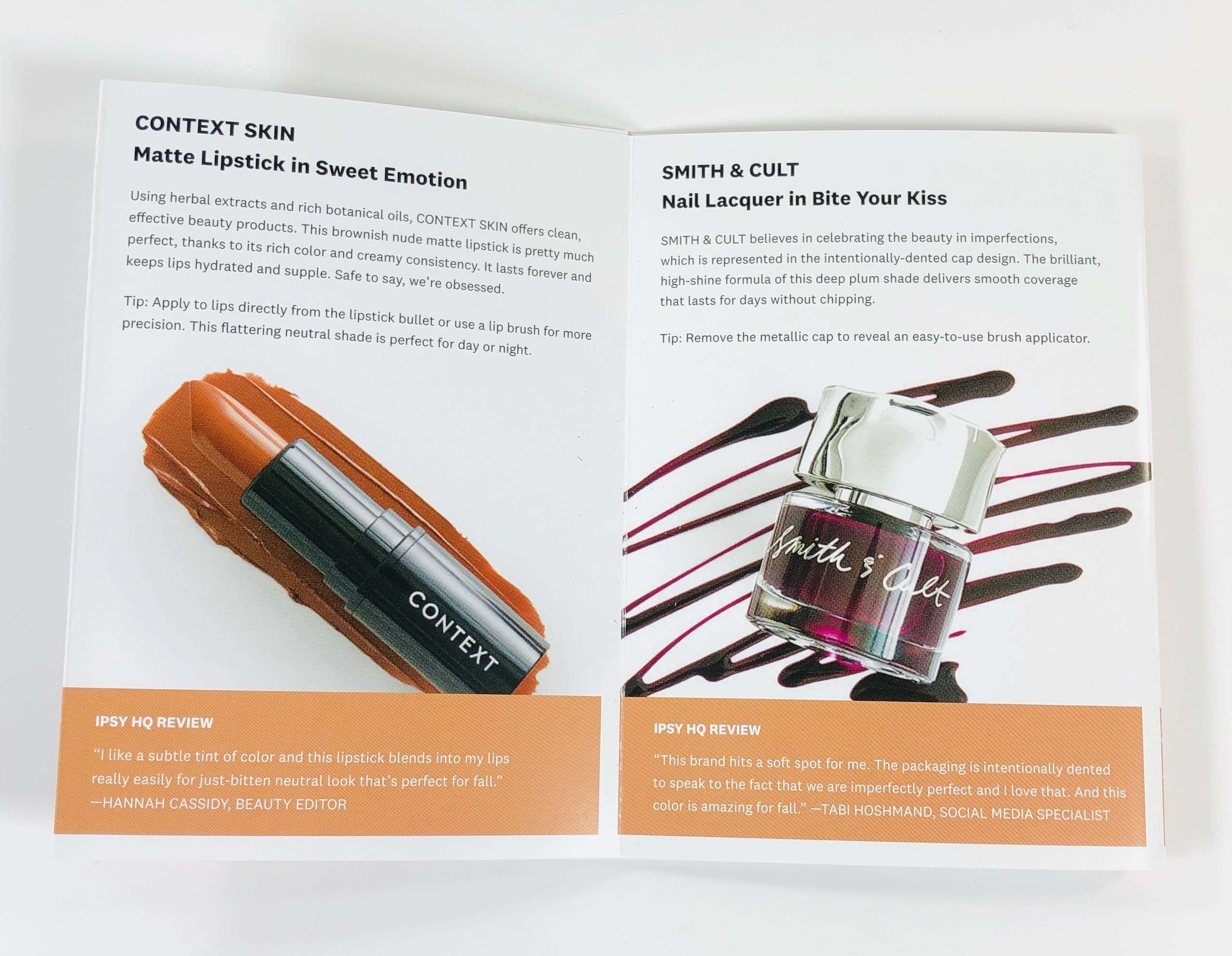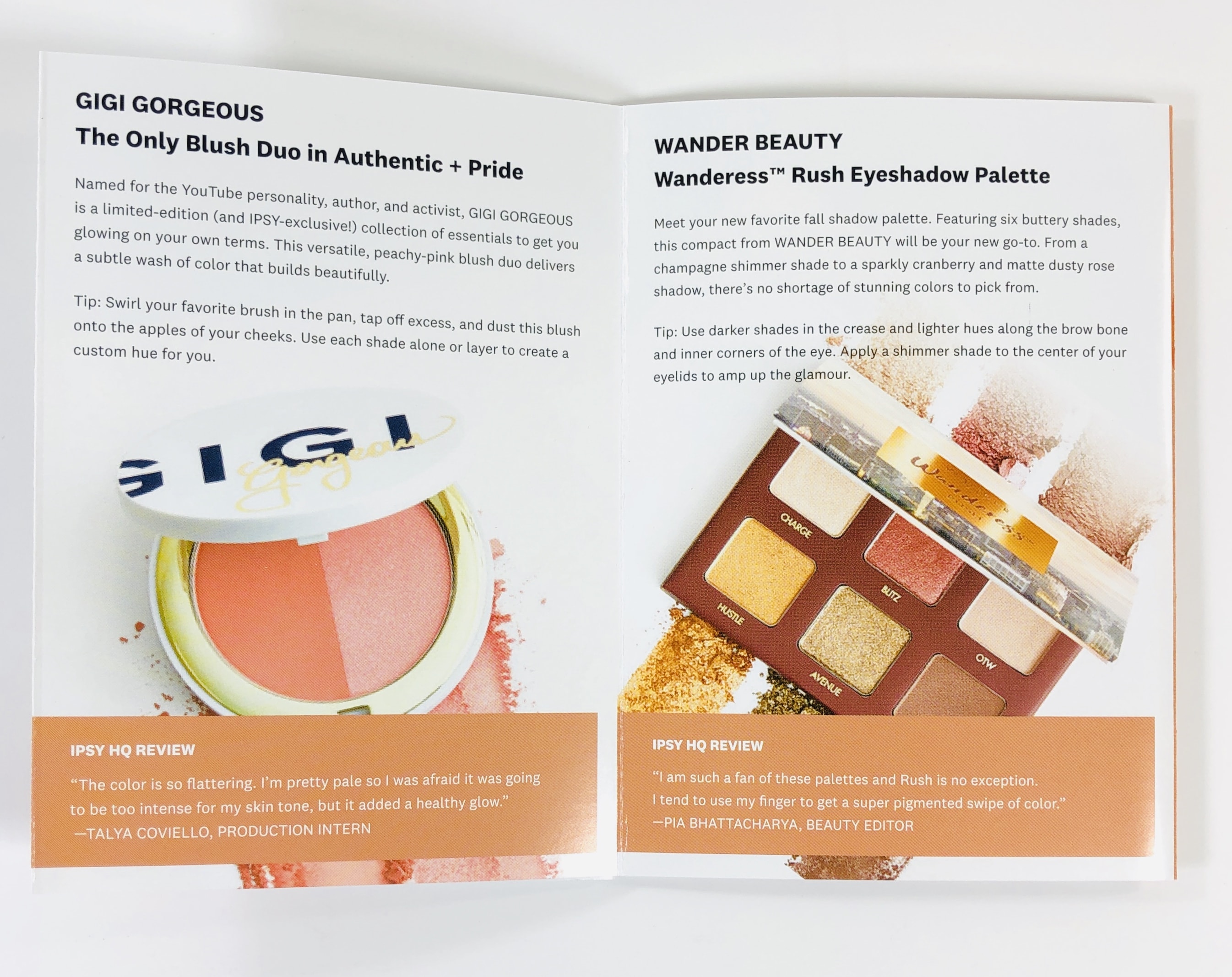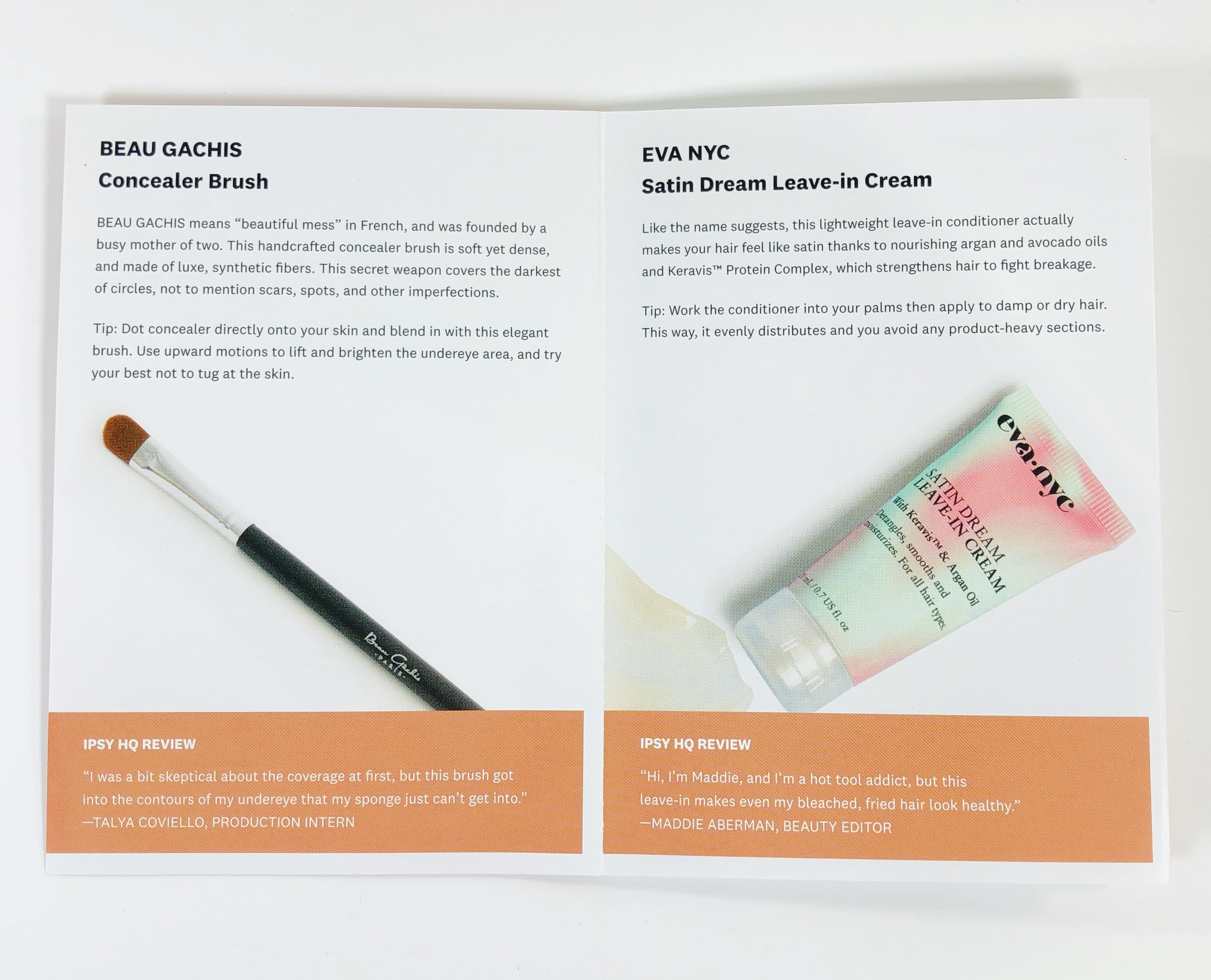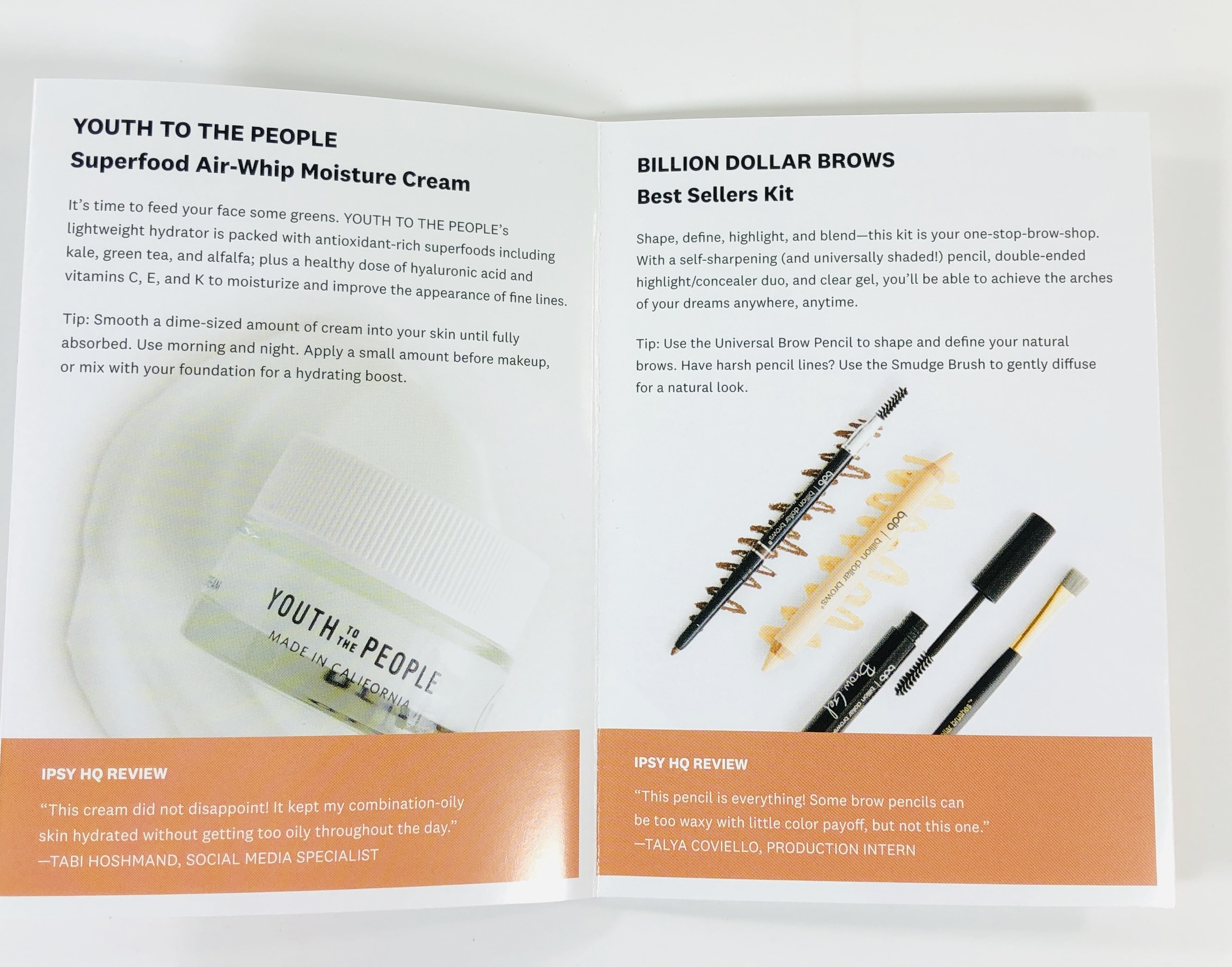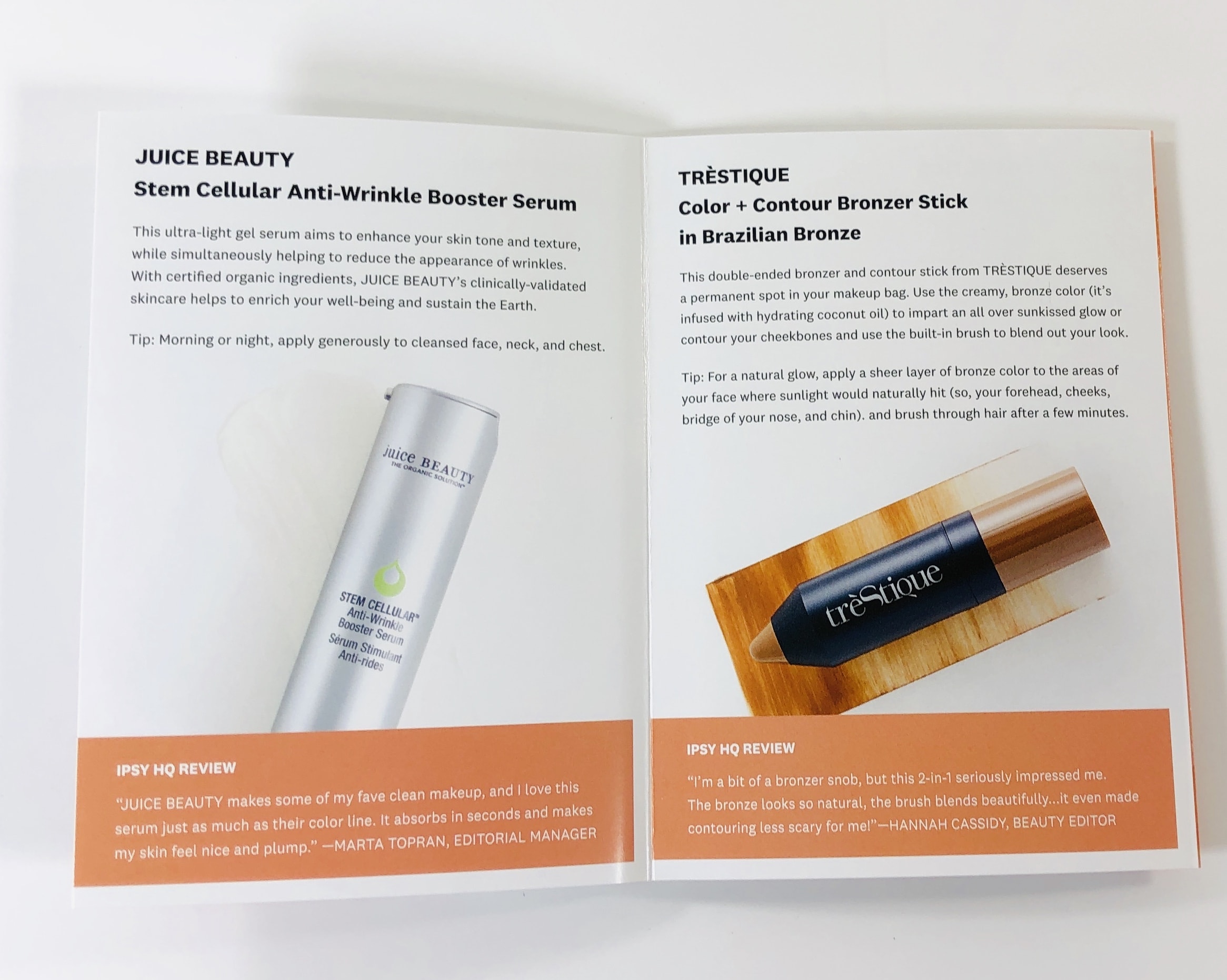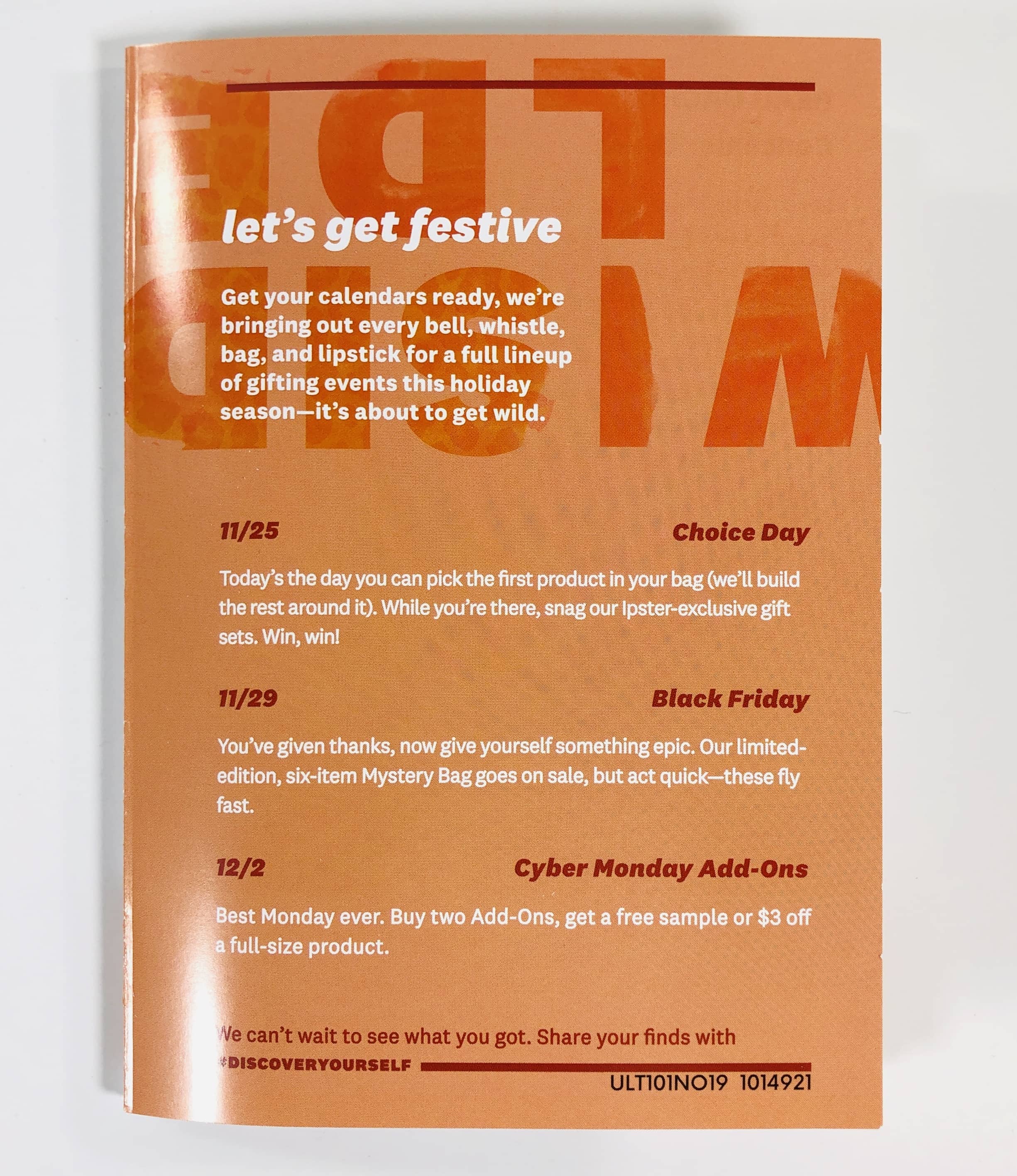 The back of the pamphlet told me when I could choose an item for my December box (November 25th FYI!) and let me know some Black Friday deals would be coming soon.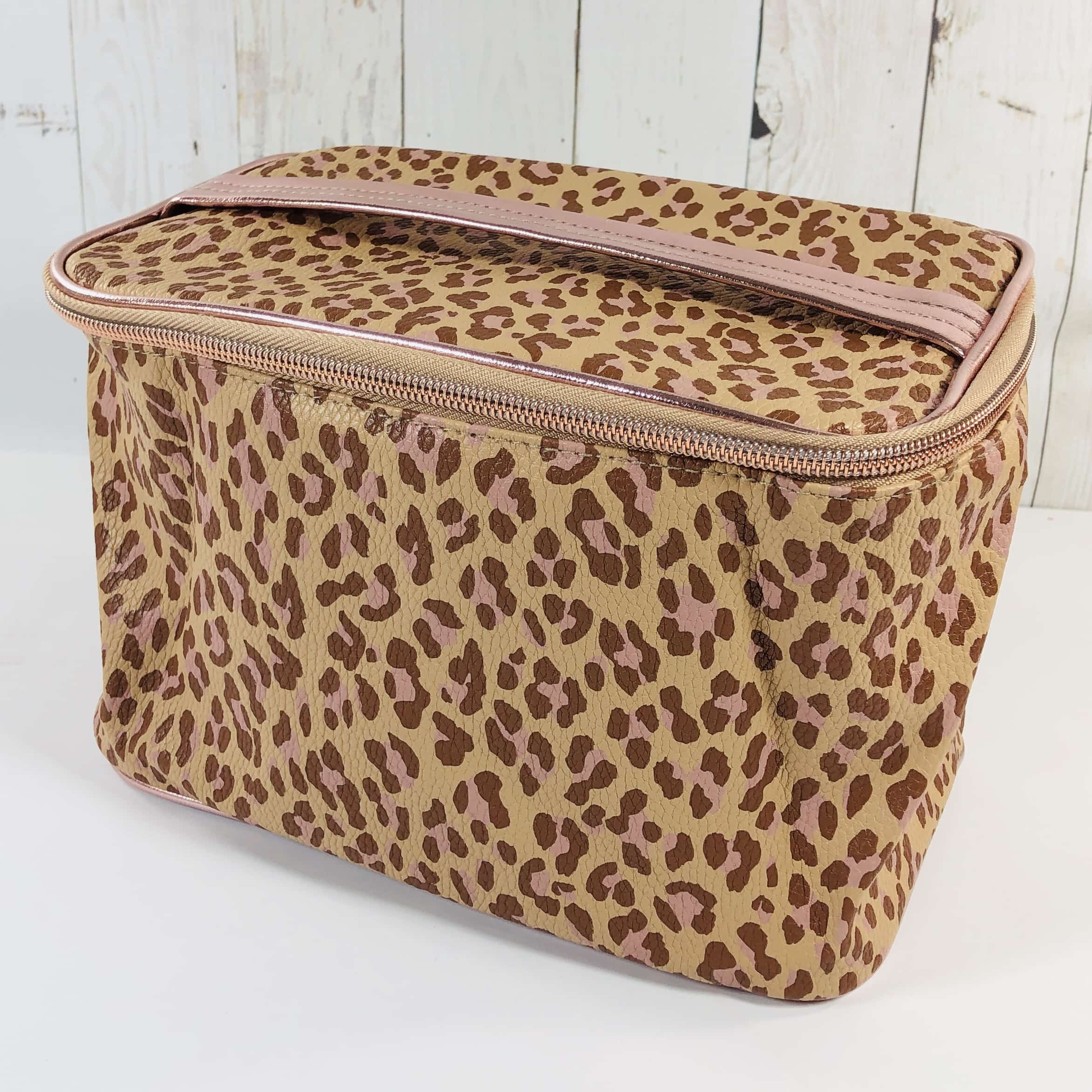 Glam Bag Ultimate Bag Ipsy sends a different bag for each membership level, although they all have similarities. This is a soft sided train case and I think it's magnificent!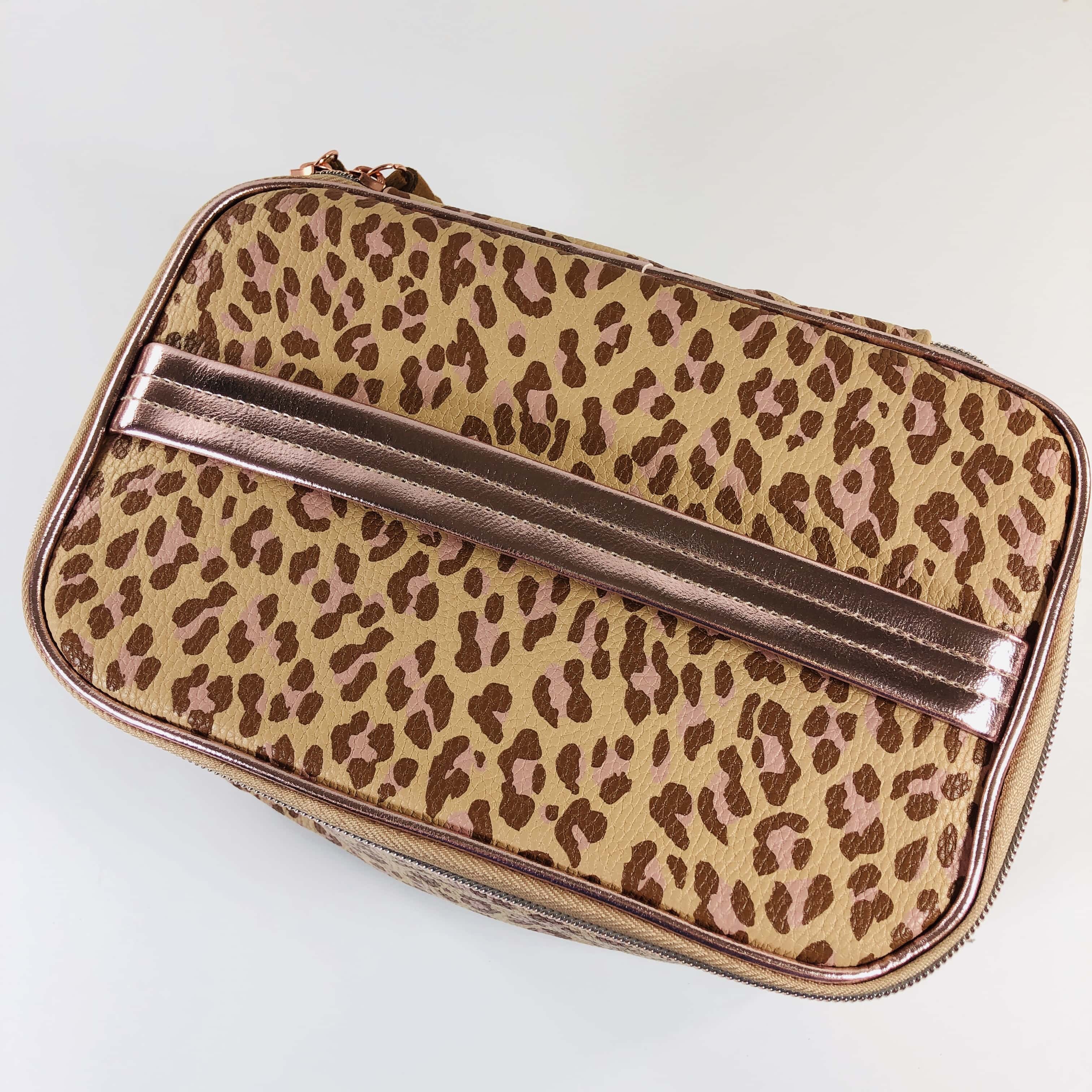 It has a leopard print with touches of pink in the spots. The top carrying handle is metallic rose gold, and so is the zipper and piping along the top and bottom of the bag.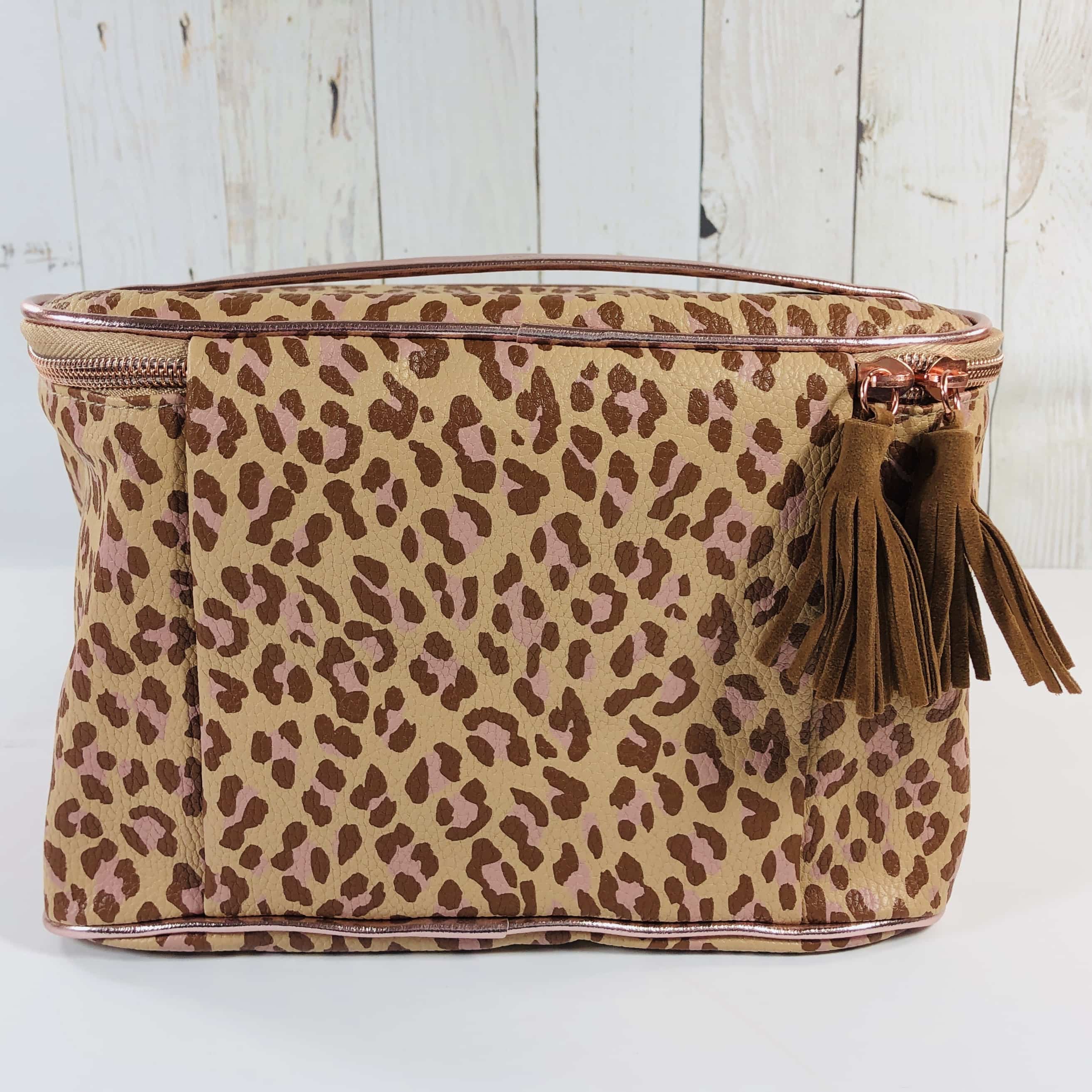 The zipper pull is brown suede-like fringe. There are two zipper pulls by the way!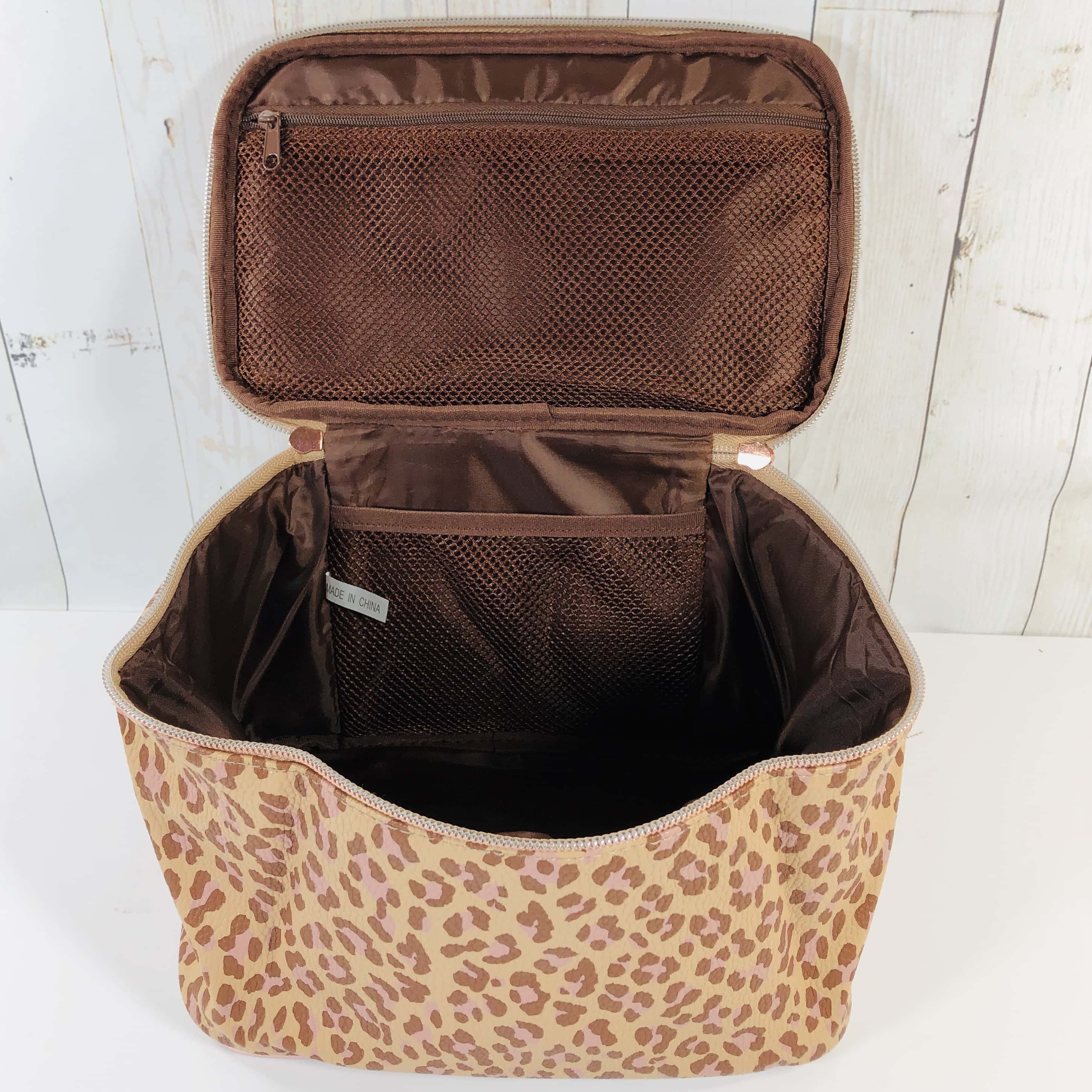 The inside is lined with brown fabric and there is a net pocket inside too.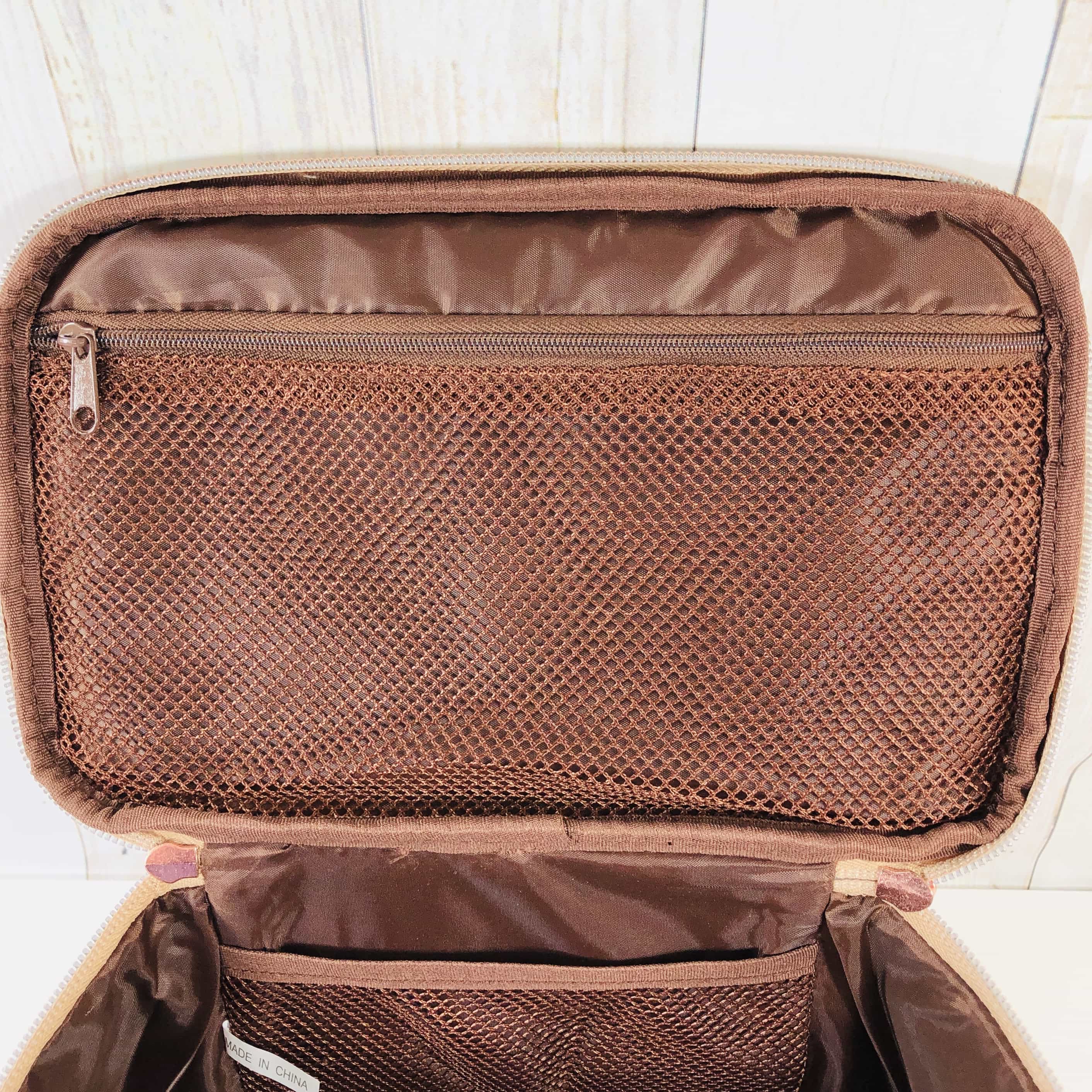 The net pocket on the inside lid has a zipper.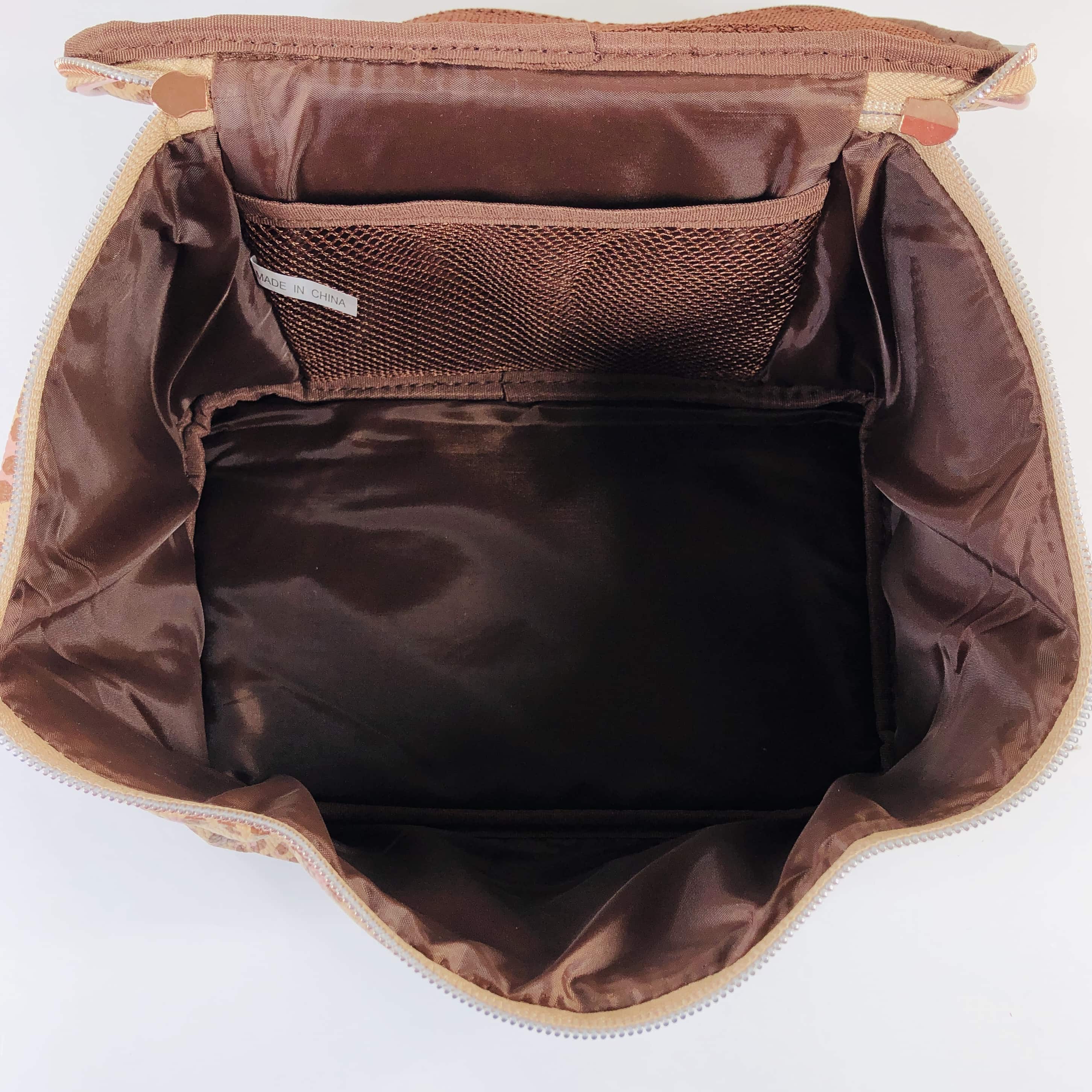 The bag is approximately 6″ high, 9″ across the bottom, and 5″ wide. It will hold quite a bit of products and is perfect for either a weekend away or even longer trips. The quality seems really nice too but then I have always liked Ipsy's bags. Looking at the spoilers for the December box, I can say that I don't think they will send a train case every month but will keep it interesting with different bag shapes.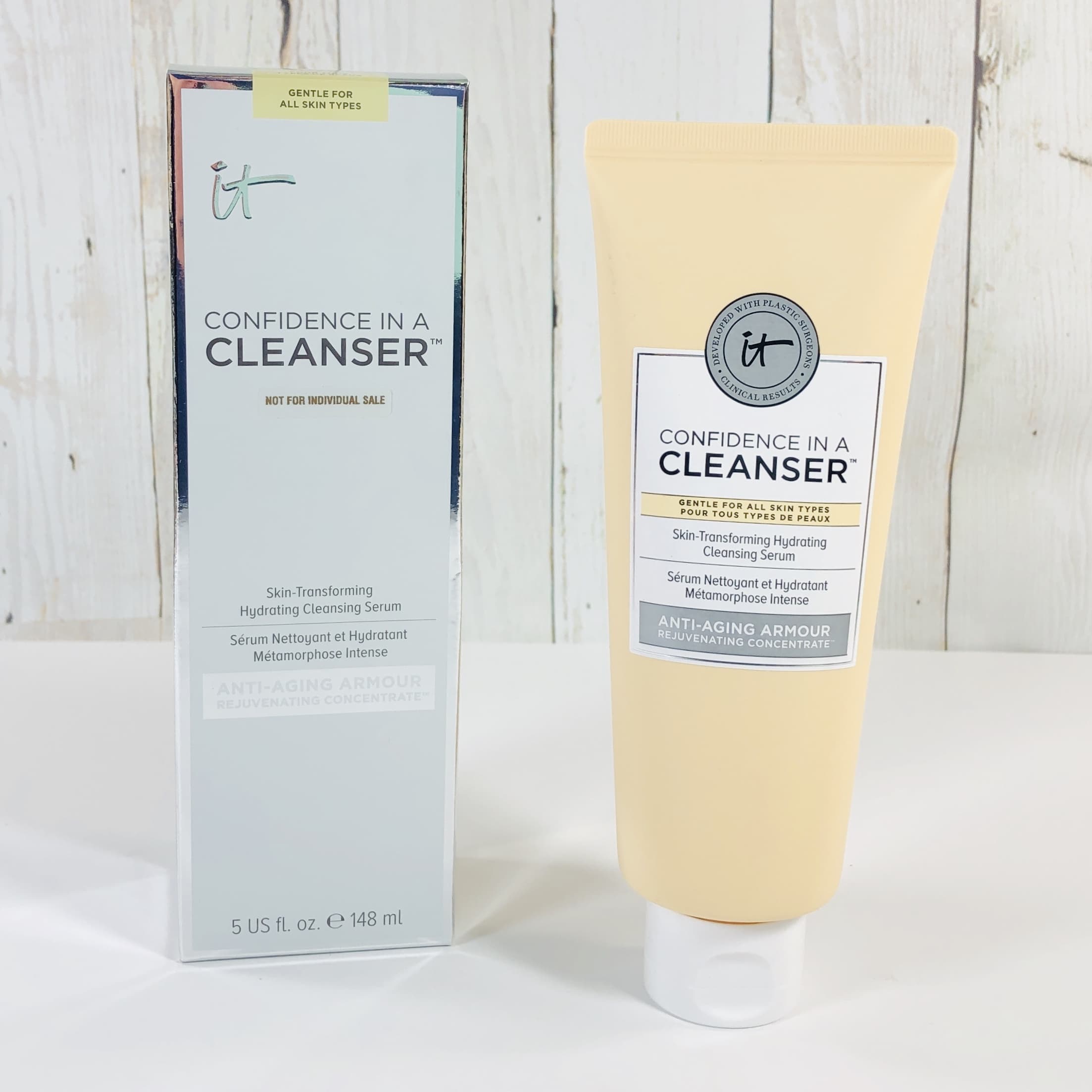 IT Cosmetics Confidence in a Cleanser ($28, full sized) Ipsy promised 8 full-sized products and four travel sizes and this is definitely a full-sized bottle, and worth over half the price paid for the box! I used it and skipped my regular double cleanse and found it removed all of my makeup. It's good for all types of skin and doesn't leave me feeling stripped dry. It is creamy but didn't leave behind a film. We are off to a great start!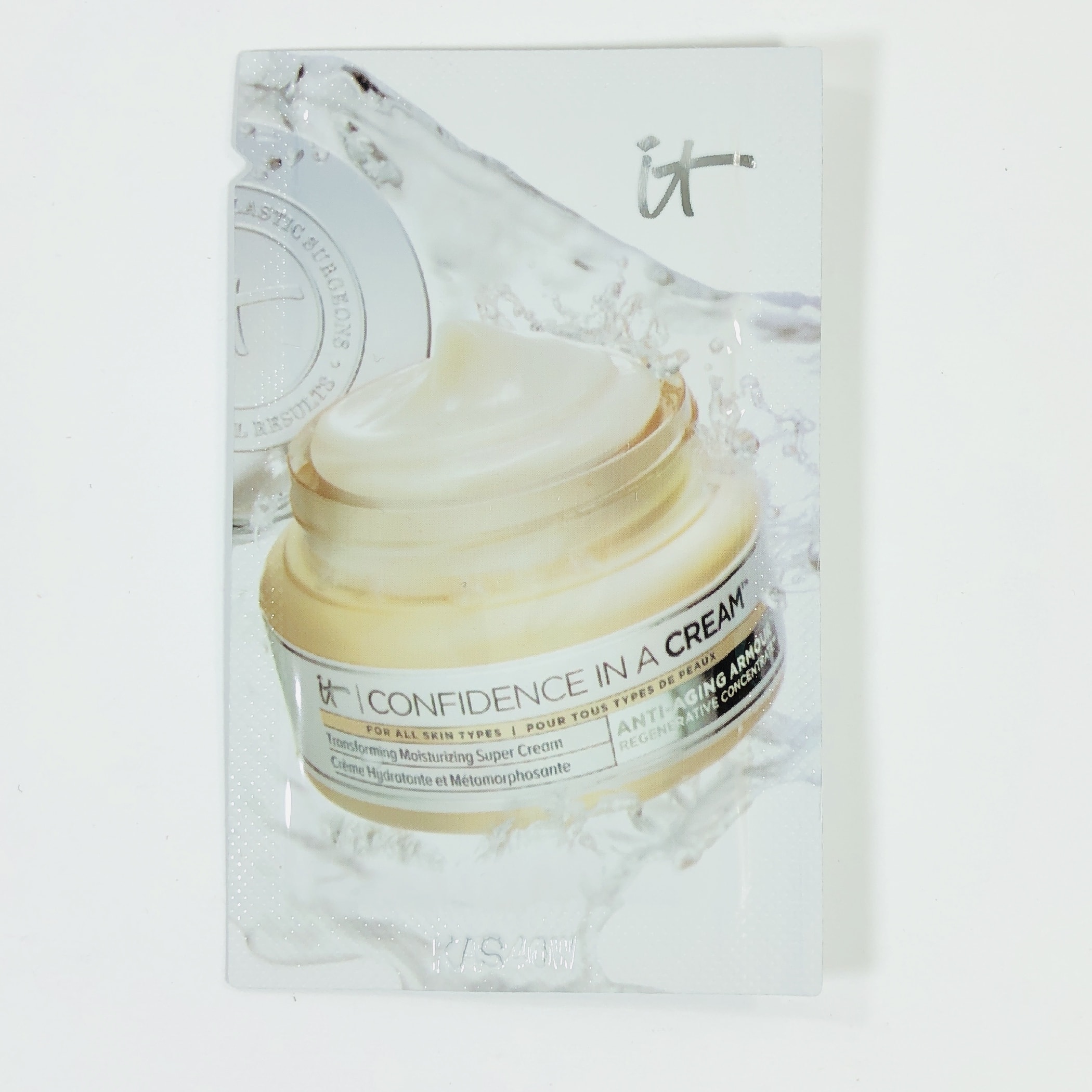 I also found a bonus sample of IT Cosmetics Confidence in a Cream inside the cleanser box!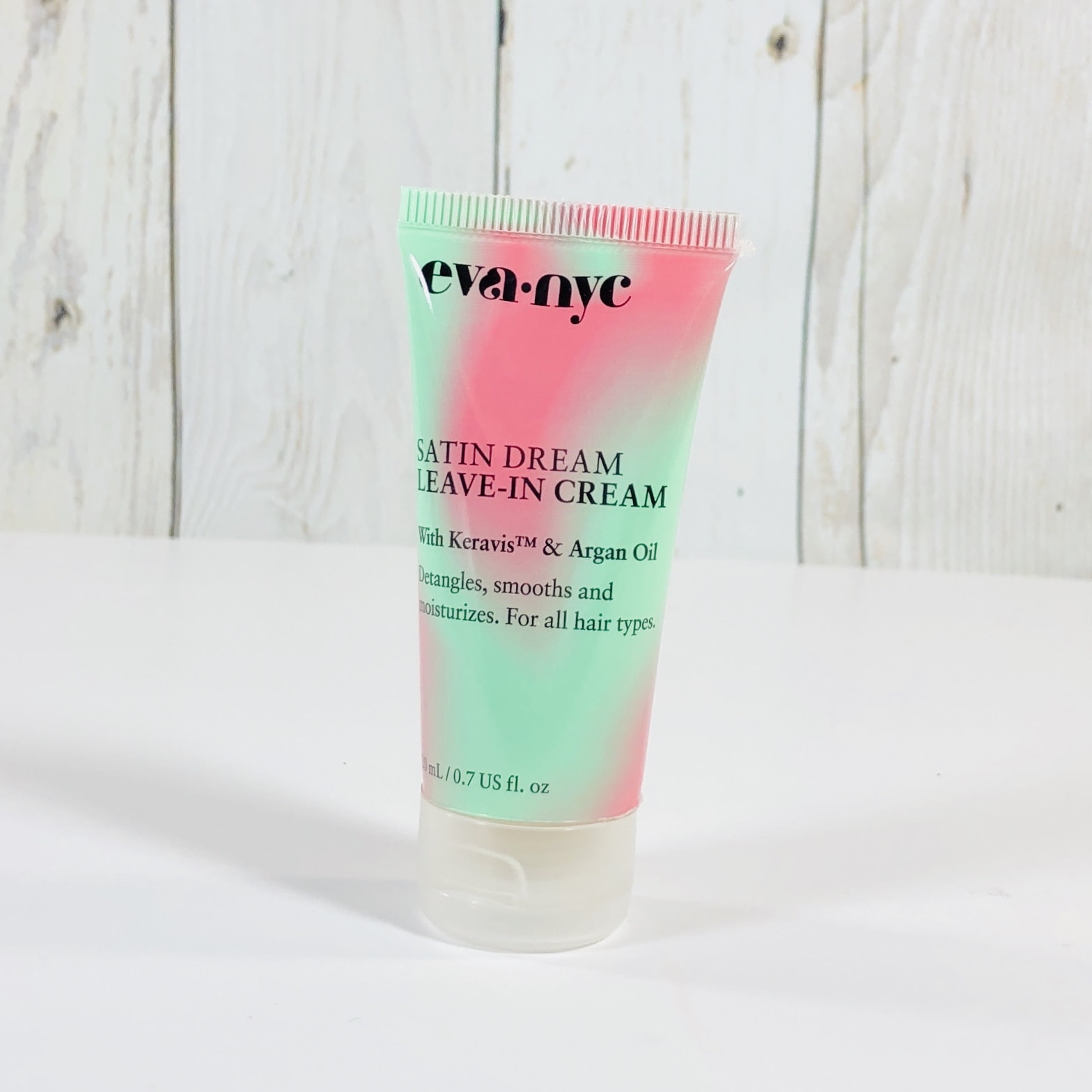 Eva NYC Satin Dream Leave-In Conditioner ($1.67, travel size) I'm not one to use a leave-in conditioner (I have very fine hair) but it isn't a bad choice for a fall beauty box, when some people have frizzy hair due to all that wind and dry air. It has argan and avocado oils to provide moisture and dimethicone to keep frizz at bay and a pretty fragrance. Apply to towel dried hair and distribute, then style as usual.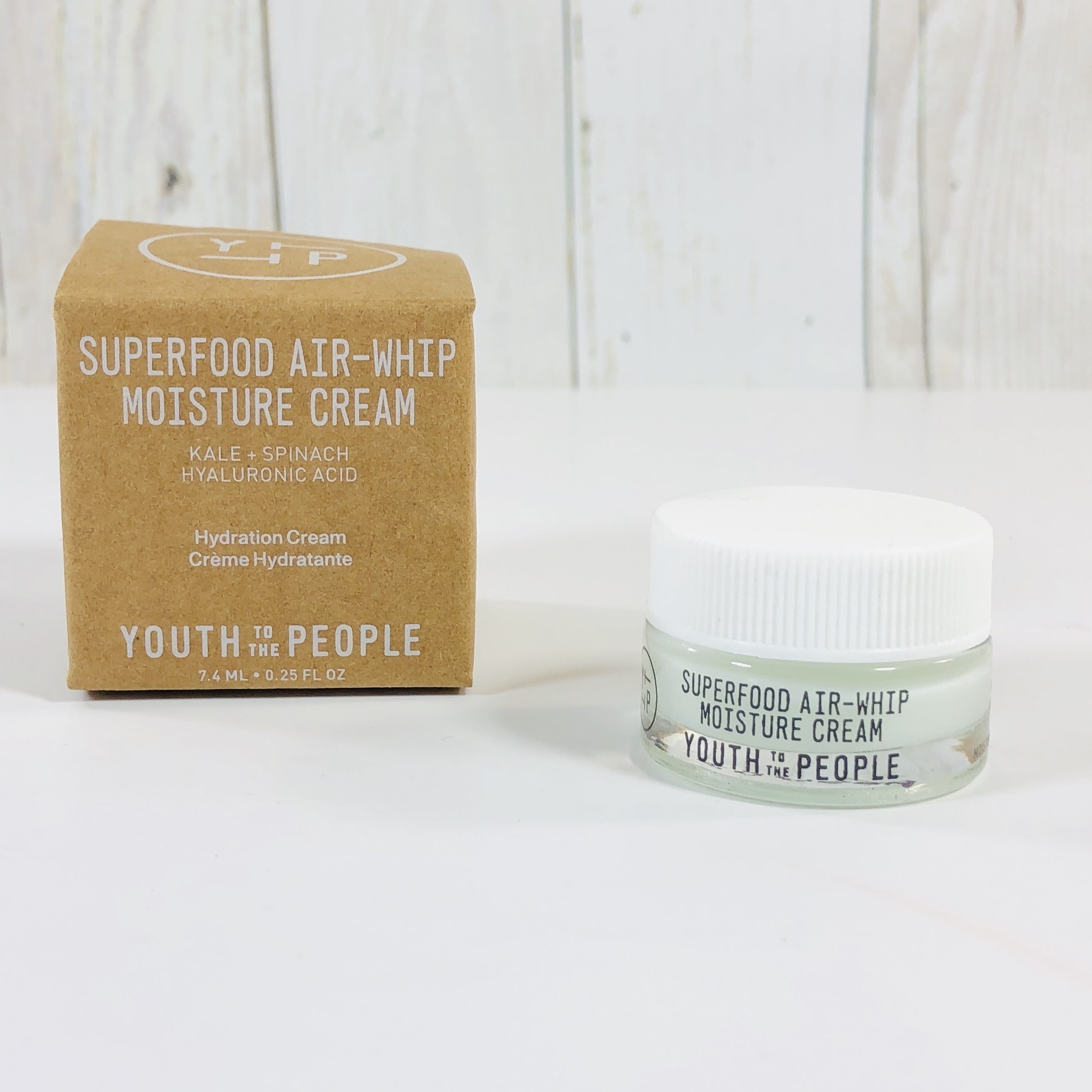 Youth To The People Superfood Air-Whip Moisture Cream ($6, travel size) I think this has had a slight name change but I believe the ingredients are similar to the product I linked to.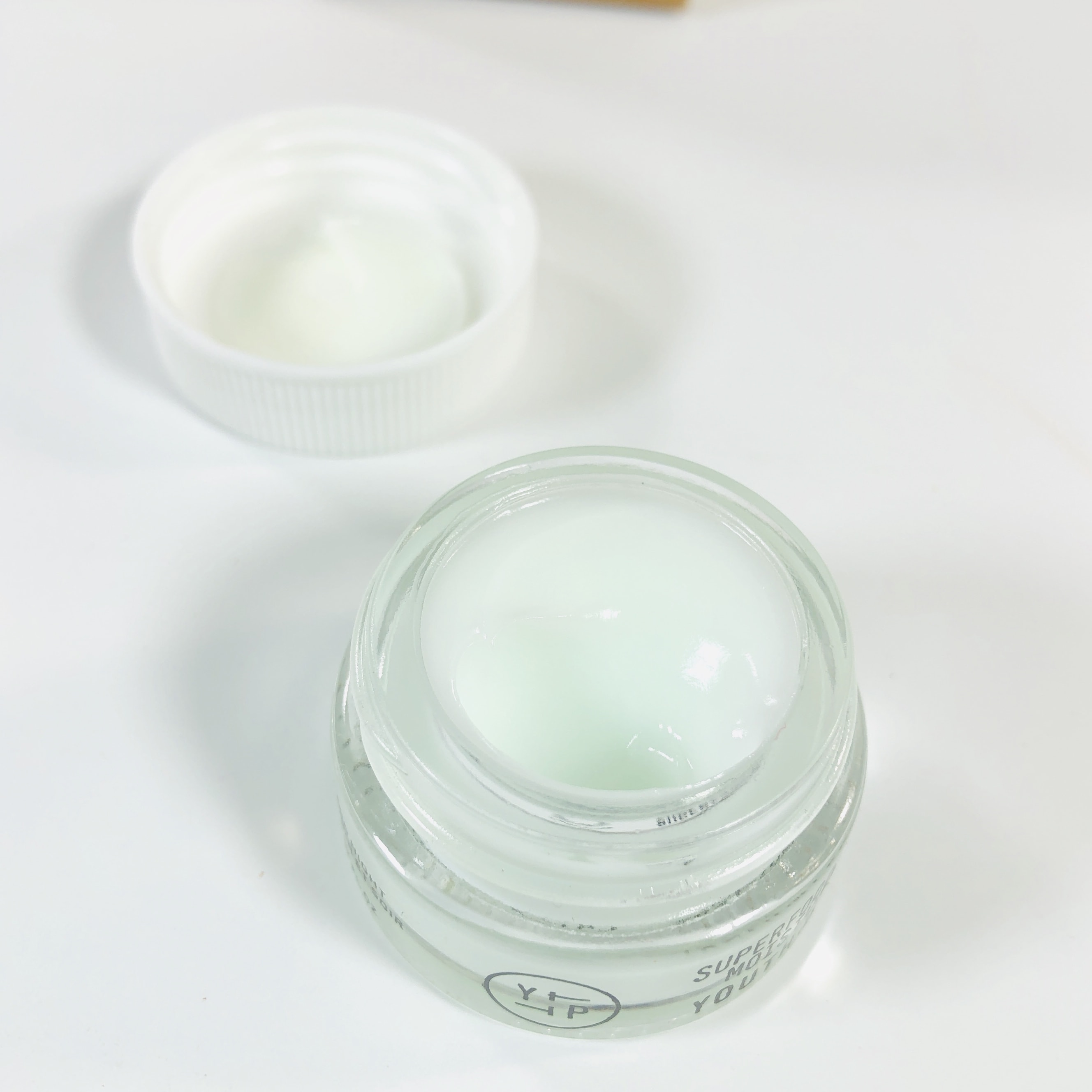 It's a lightweight cream that is best suited for oily or combo skin types.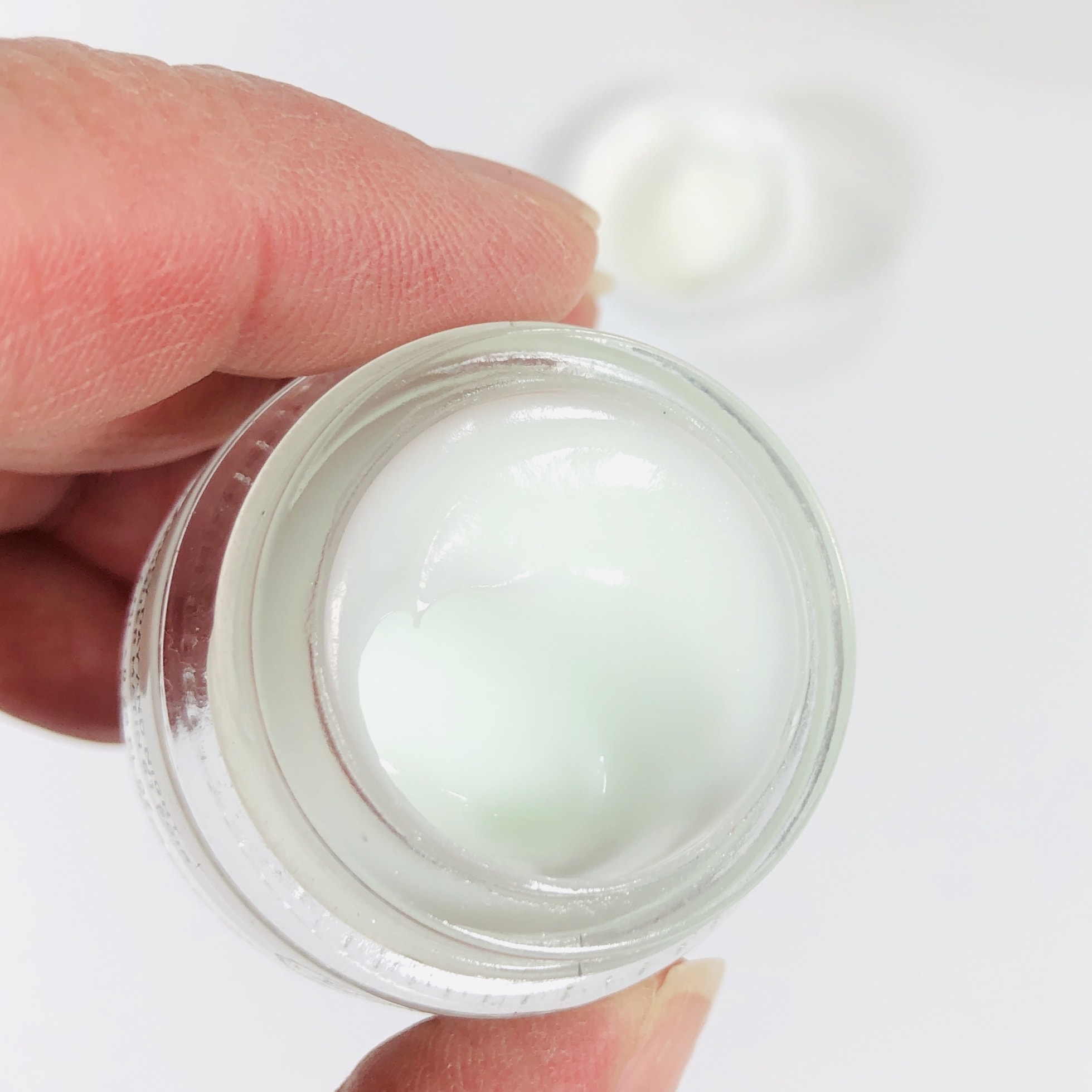 It has a subtle herby floral scent and a light green color that comes from some of the ingredients – kale, spinach, green tea, and alfalfa. It has hyaluronic acid to keep skin moist and is very lightweight, not heavy enough for my dry skin. My skin absorbed it quickly.
Beau Gâchis Concealer Brush ($11.95, full size) According to Ipsy this brush is made with synthetic bristles and it has a wooden handle and aluminum ferrule.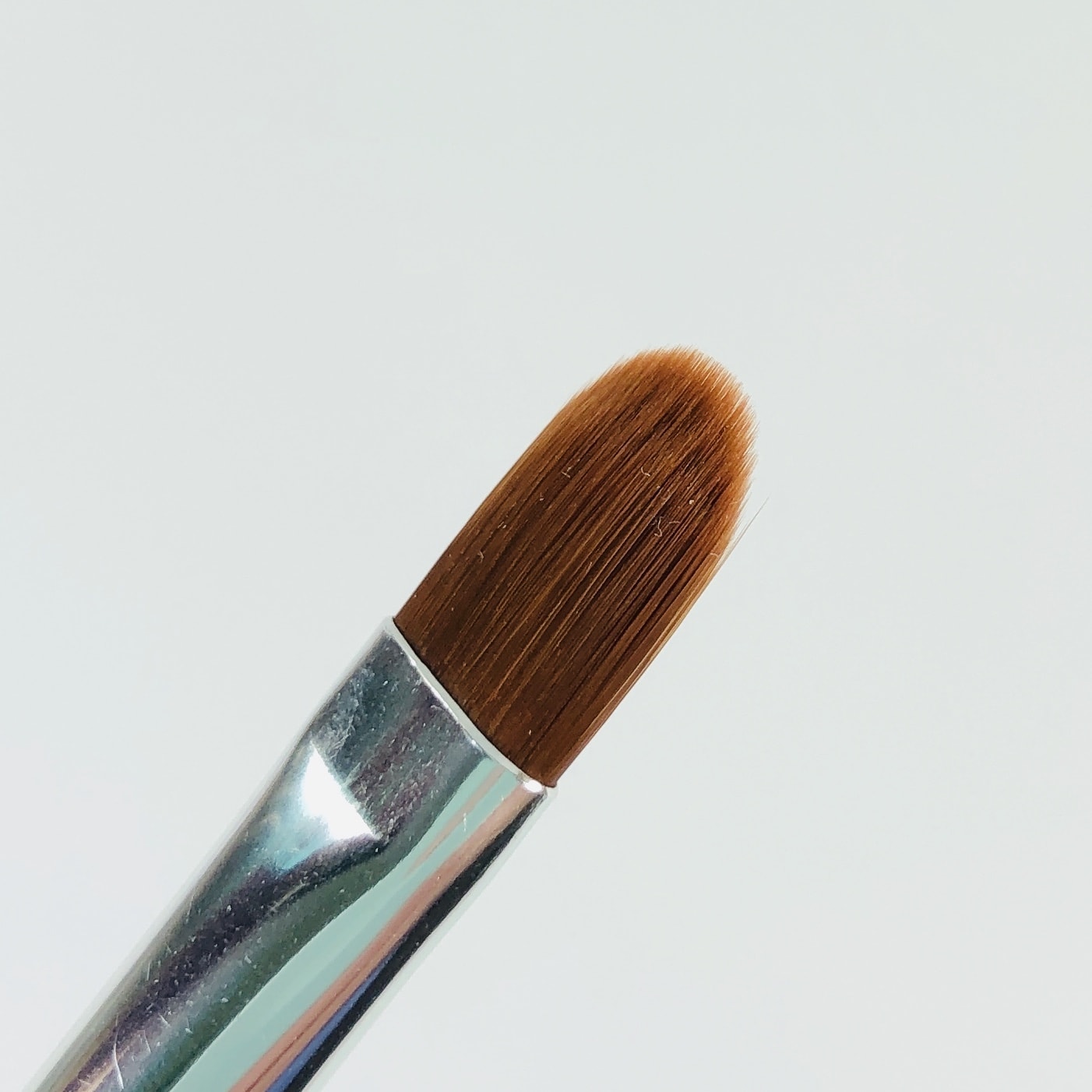 I don't know that I've ever owned a concealer brush but I am having fun using this one! The bristles aren't too soft but they don't hurt either, they are just right. I used this brush to cover imperfections, to help hide my under eye bags, etc. I will be adding this to my daily routine.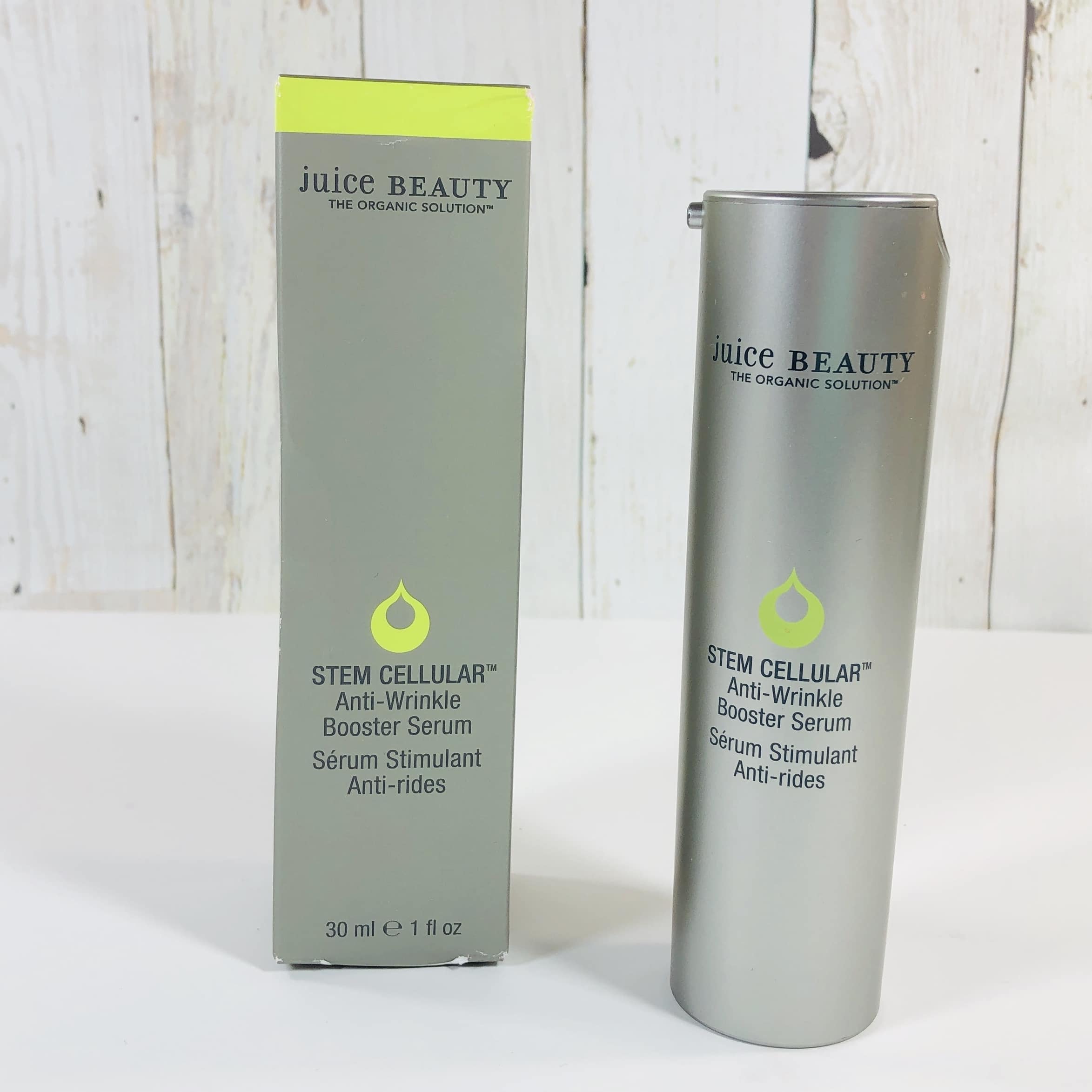 Juice Beauty Stem Cellular Anti-Wrinkle Booster Serum ($80, full size) I wasn't expecting a high-value item like this in my box! I'm used to seeing items with boosted MSRP's but this is a respected brand and this is what it sells for on the brand's website and on Amazon. It has plant stem cells and oils plus hyaluronic acid. Apply twice a day before moisturizer. Good for all skin types but ideal for those trying to fight the hands of time.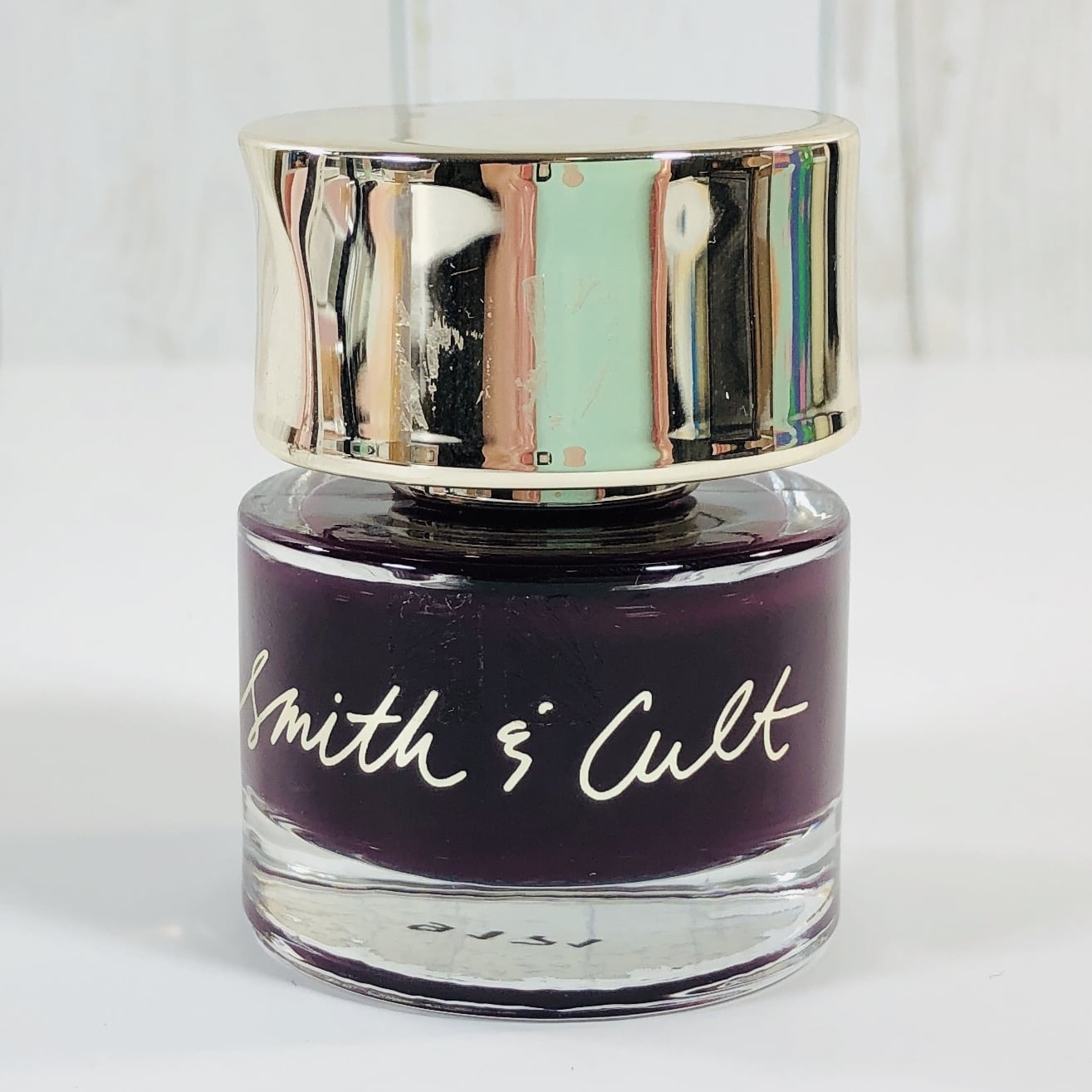 Smith & Cult Nail Lacquer in Bite Your Kiss ($18, full size) I love Smith & Cult nail polishes and how awesome is this color? The formula is 8-free, so it is missing 8 harmful chemicals that we don't really want on our bodies.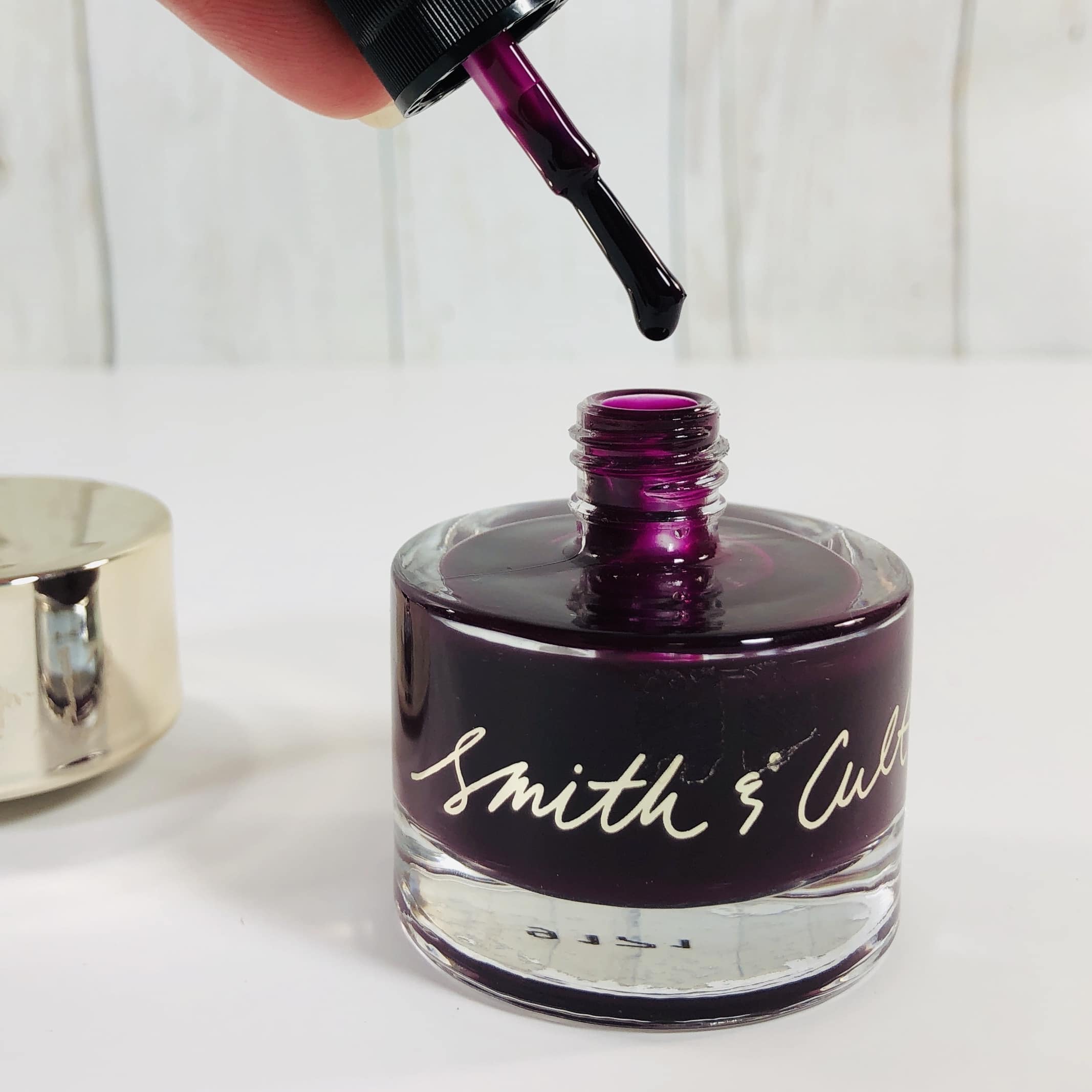 The shade is described as "aubergine", which is a fancy French word for eggplant. My daughter immediately claimed this and brought it with her to the nail salon and is wearing it on her toes. It actually goes great with the Huda lip color I received in my regular Ipsy bag this month!
Billion Dollar Brows Best Sellers Kit ($42, full size) Brows are still pretty big in beauty but I am still not one who spends a lot of time on them.This kit aims to change that with several items to help get them in shape.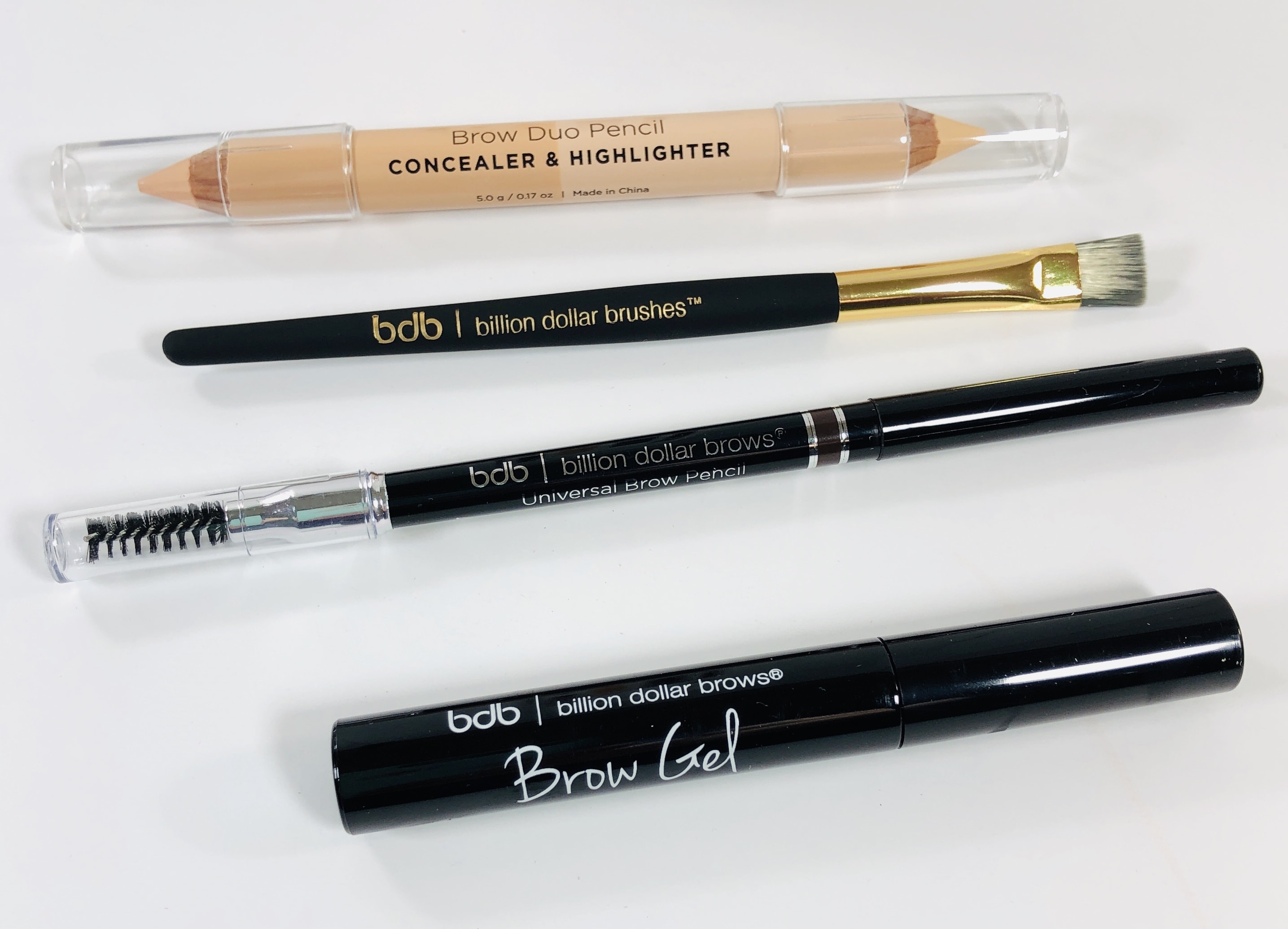 It comes with four items, and two of those items are dual-sided!
One side of this pencil has a highlighter, the other a concealer. You can even use the concealer on other parts of your face, not just the eyes!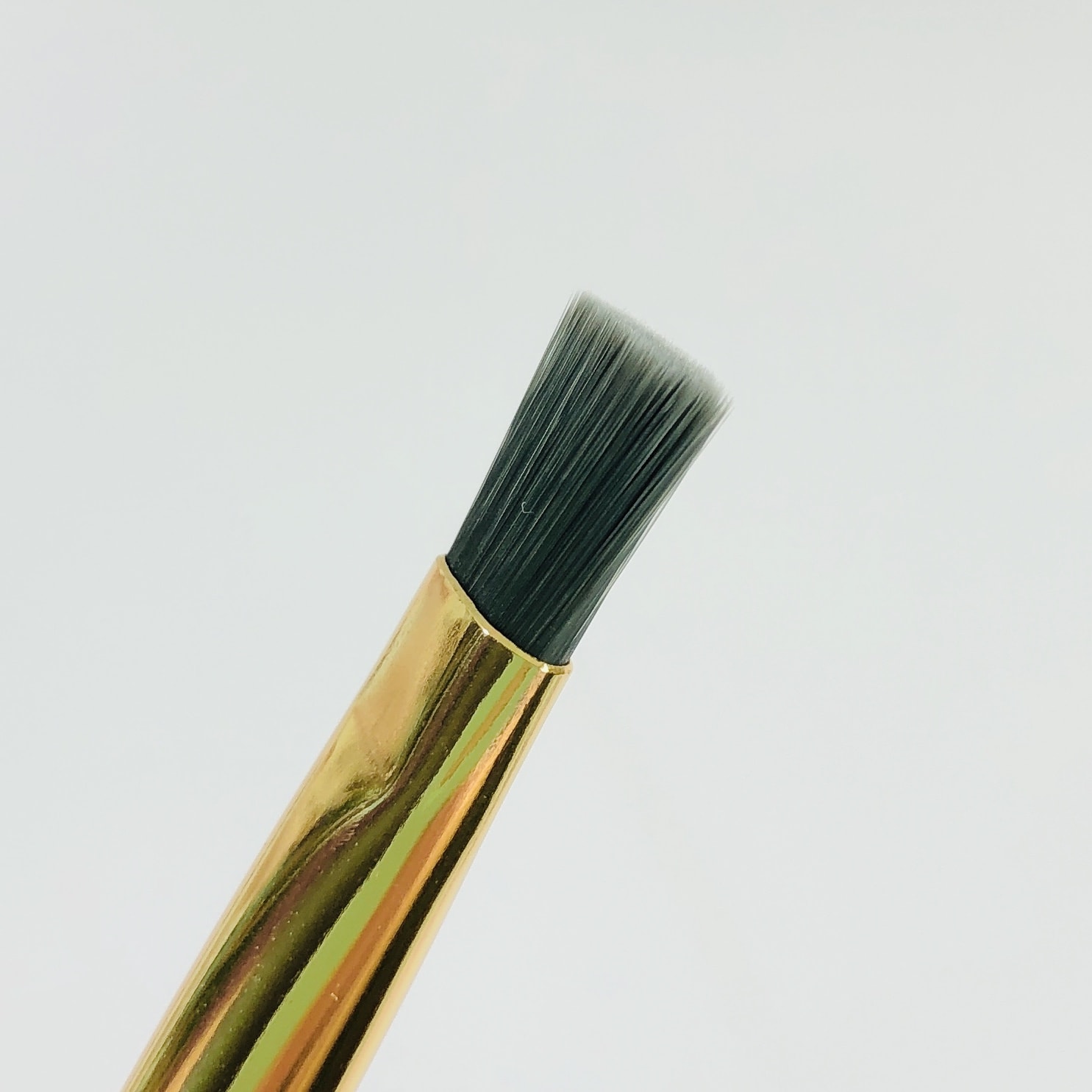 The Smudge Brush can be used to blend the highlighter or concealer.
The Universal Brow Pencil is supposed to work for a variety of hair colors. Use it to define or add as much or little drama as you like. The opposite end has a spoolie brush to comb those hairs into place.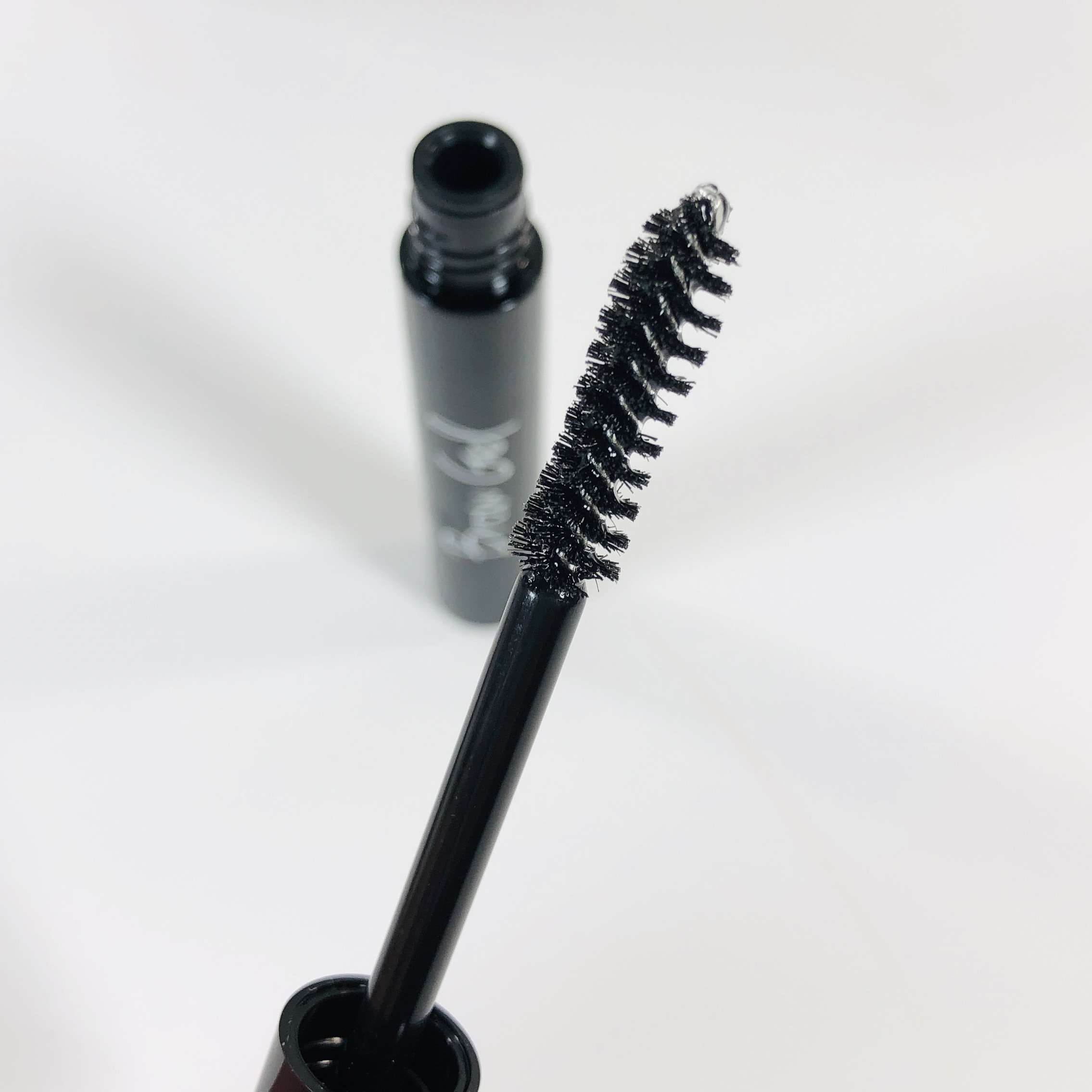 The Brow Gel is clear and you comb it over brows to set them in place.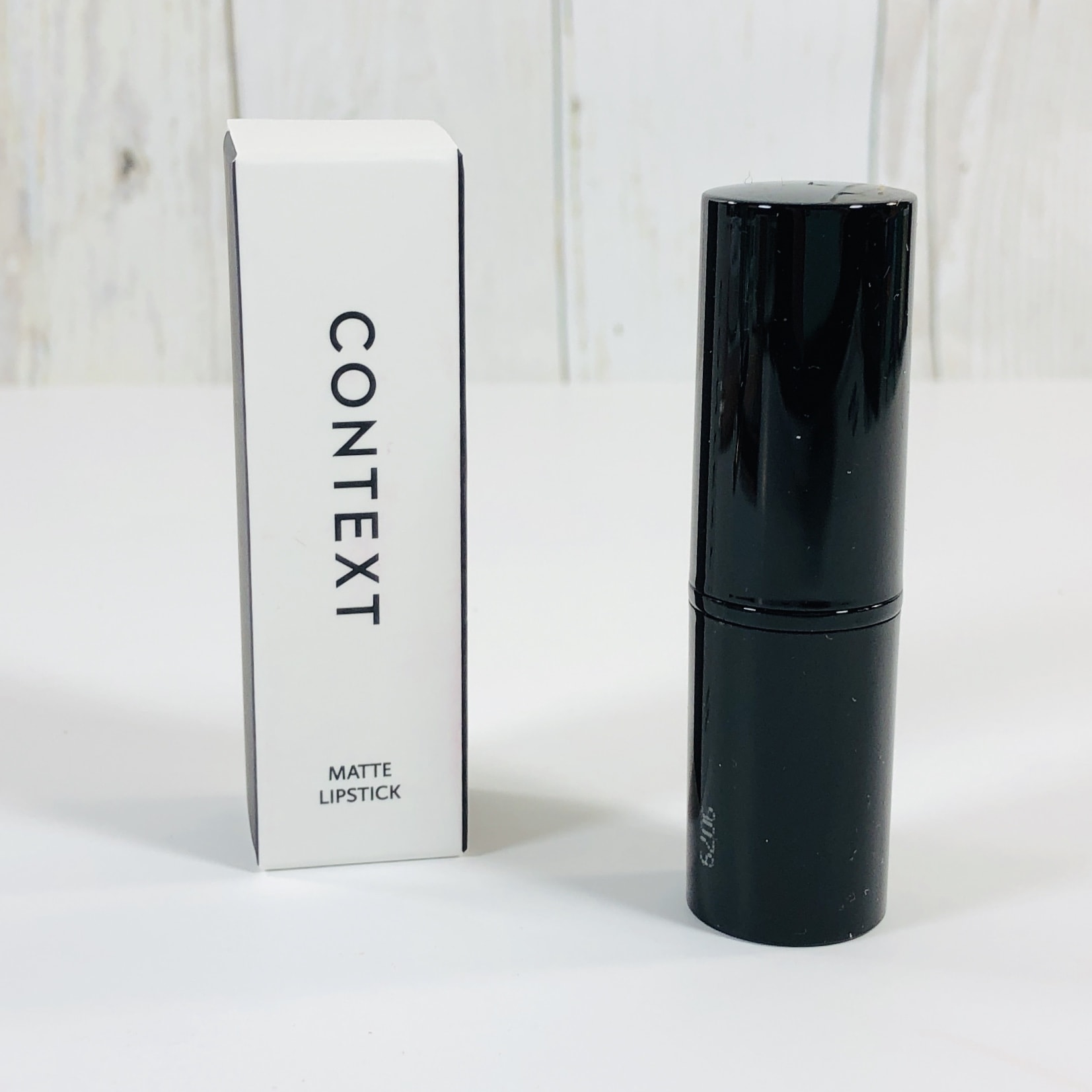 Context Skin Matte Lipstick in Sweet Emotion ($20, full size) Context is a new-to-me brand and I ended up liking this lipstick.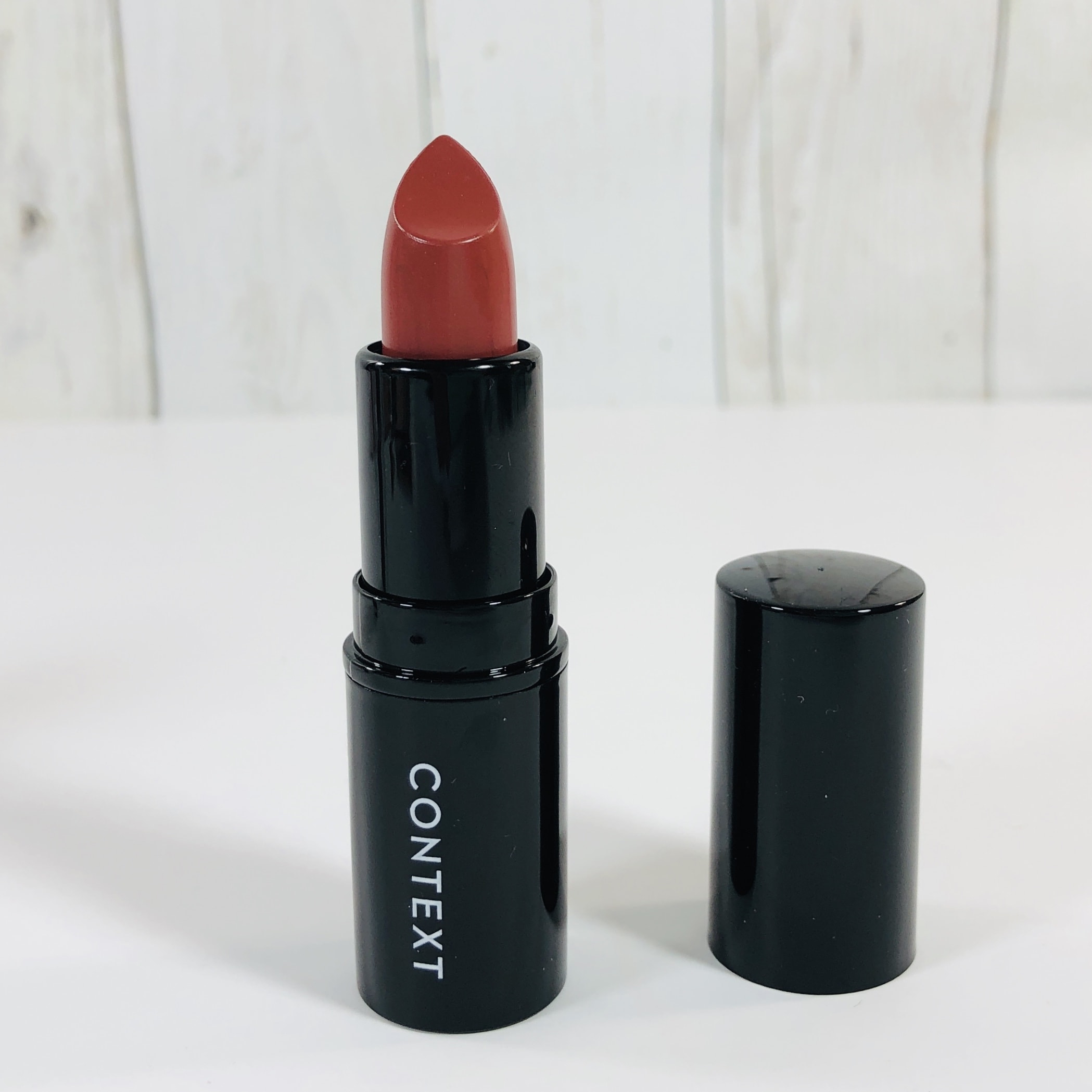 The color Sweet Emotion is described as a mauve/pink but there are warm undertones to this color. I liked the feel of it on my lips. It was moisturizing and didn't dry to one of those long-wearing types. I think this is a good color for fall.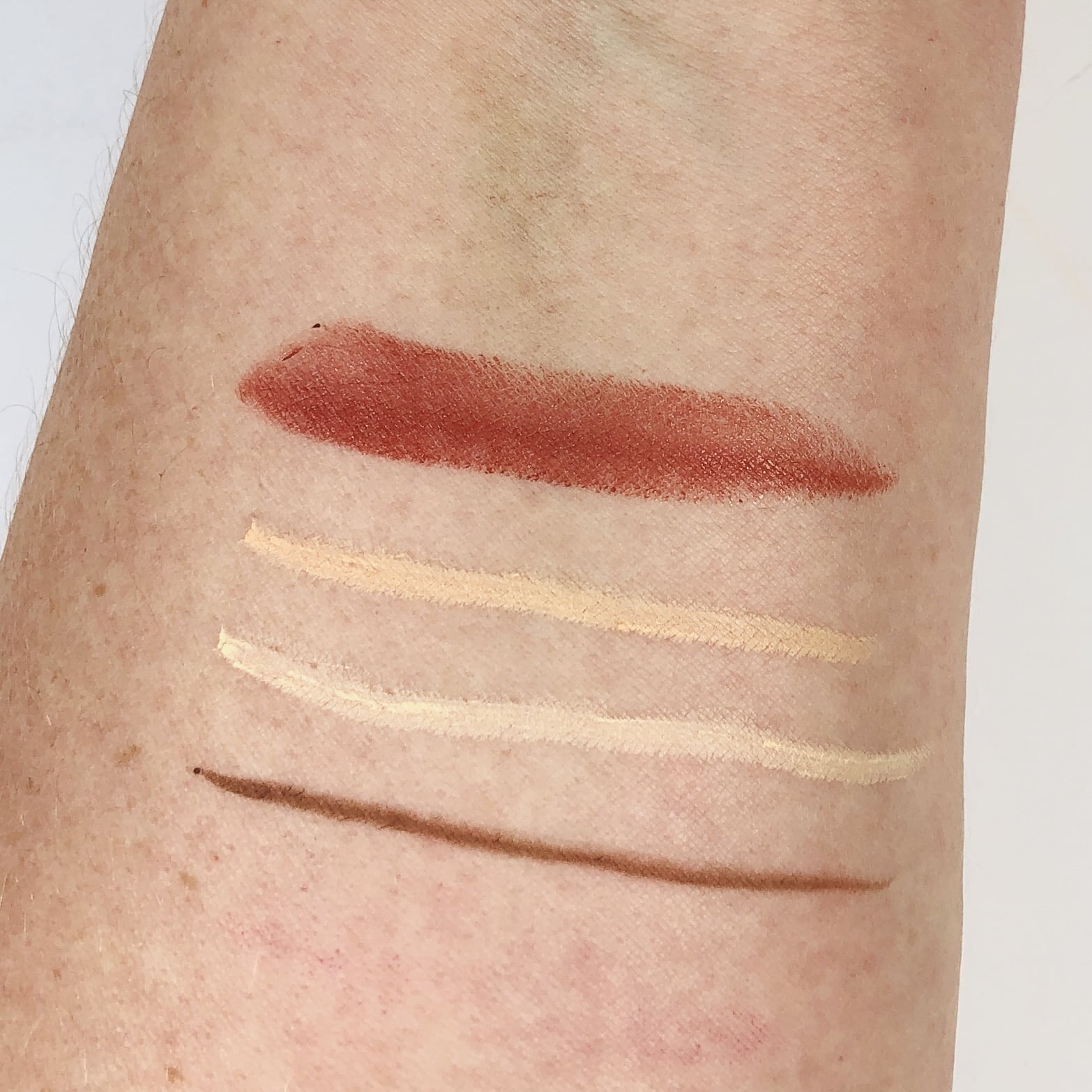 Swatched from top are the lipstick followed by the concealer, highlighter, and brow pencil.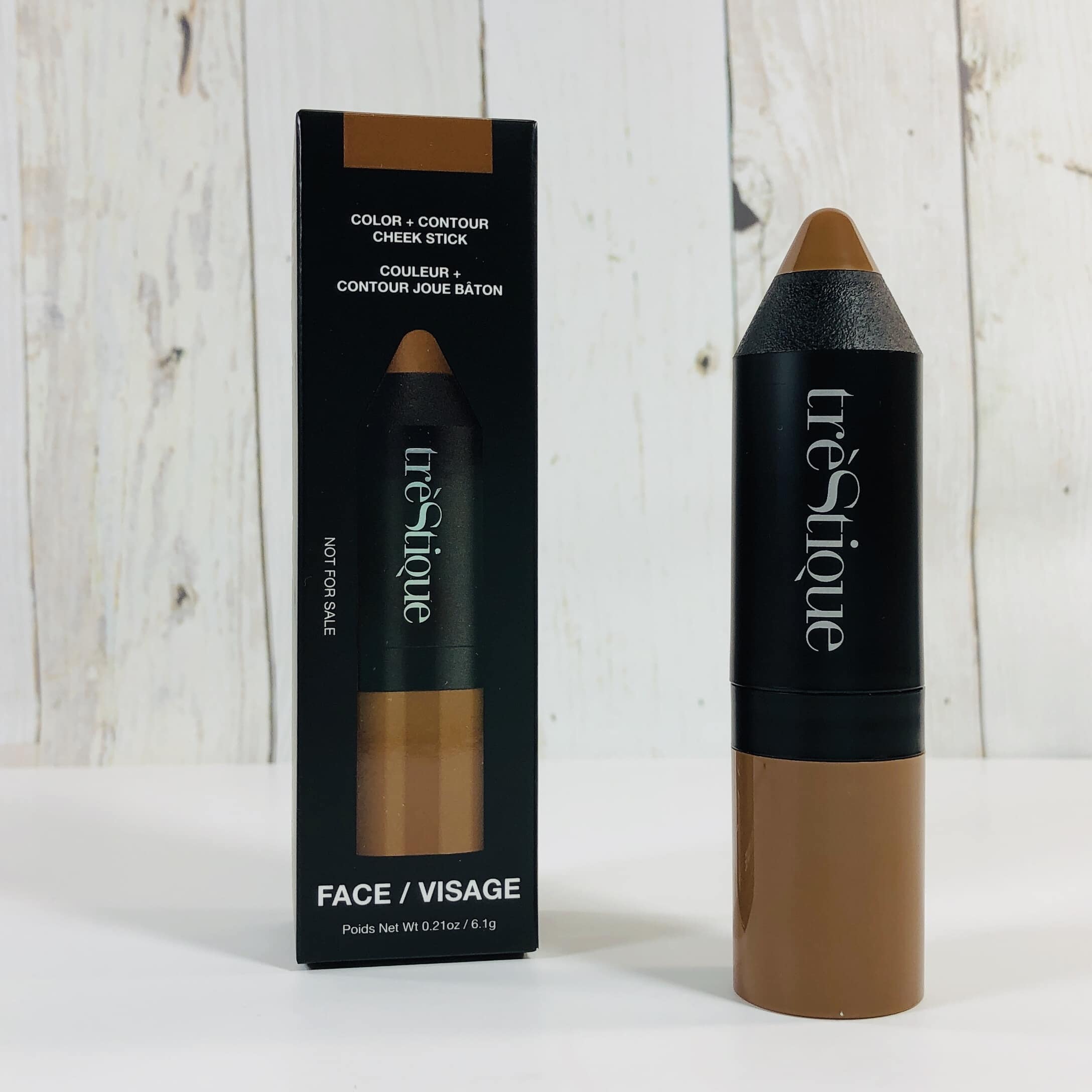 Trestique Color + Contour Bronzer Stick in Brazillian Bronze ($28, full size) I generally don't take time to apply bronzer but it is fun to discover new ways to try this popular makeup look.
On one side of the applicator is a bronze color that you can just apply directly from the container, which is pretty easy to do. I applied under my cheekbones and along the side of my nose.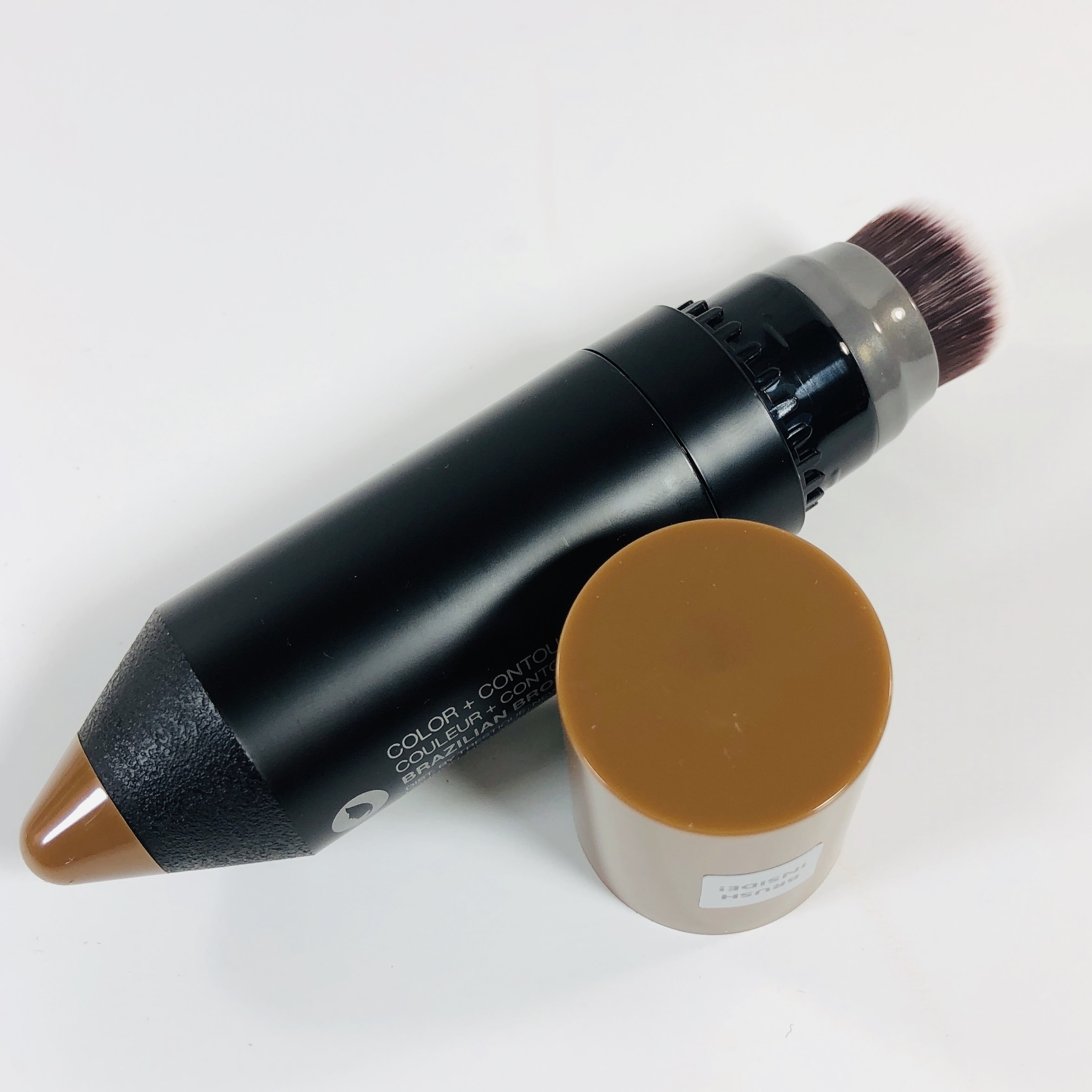 The other side has a brush!
I used the brush to blend the color and it worked well. This definitely has a warm tone to it and I'm not sure how it would look if I was wearing, say, purple toned eye shadow, but bronzers by nature are warm to begin with. Swatched below.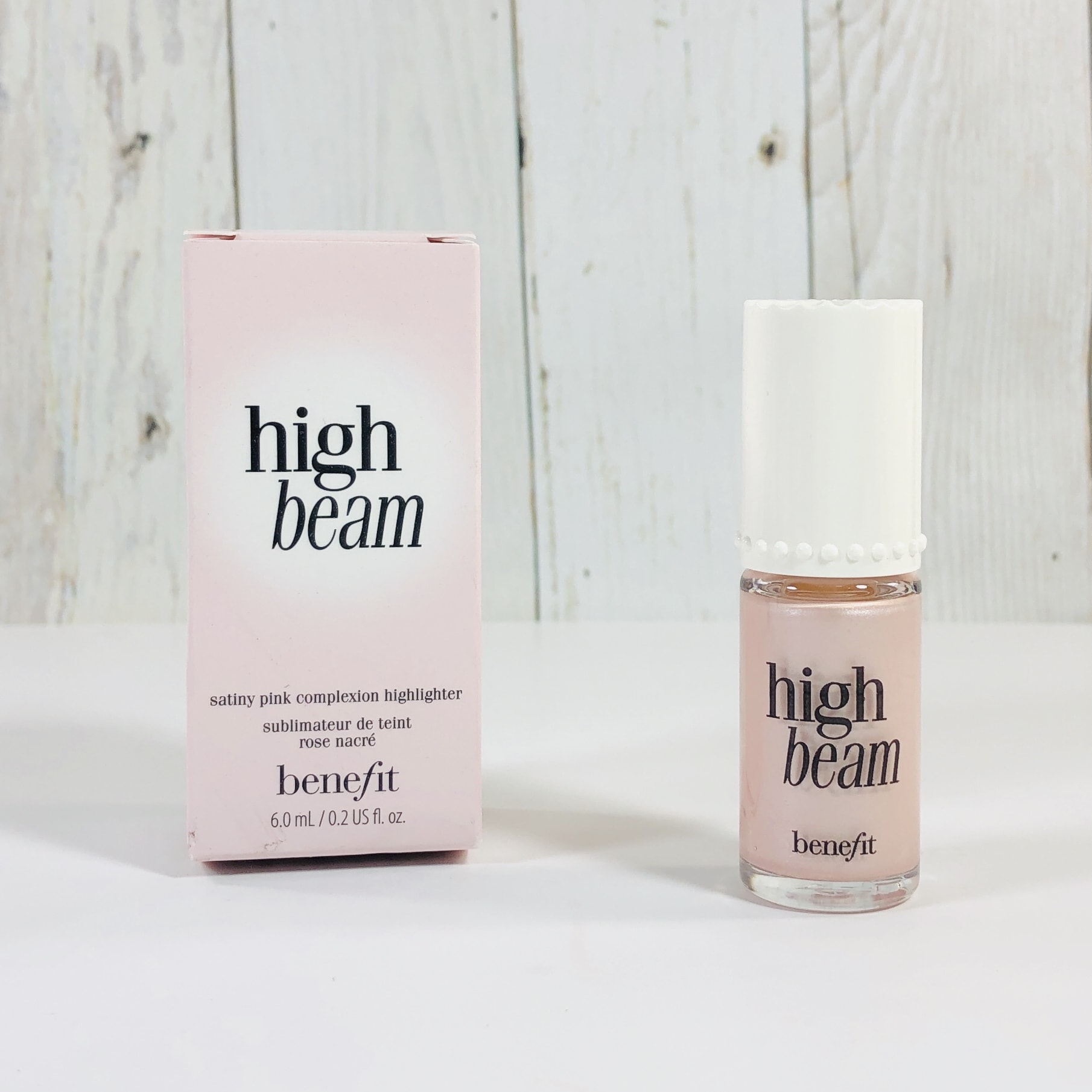 Benefit High Beam Liquid Highlighter ($15.60, travel size) I can't believe I've never tried this hugely popular highlighter before!

Just apply either with the applicator or a brush and blend until you have a sheer touch of shine. It's not super glittery, just gives a gentle glow. It can even be used underneath foundation for an all over glowiness.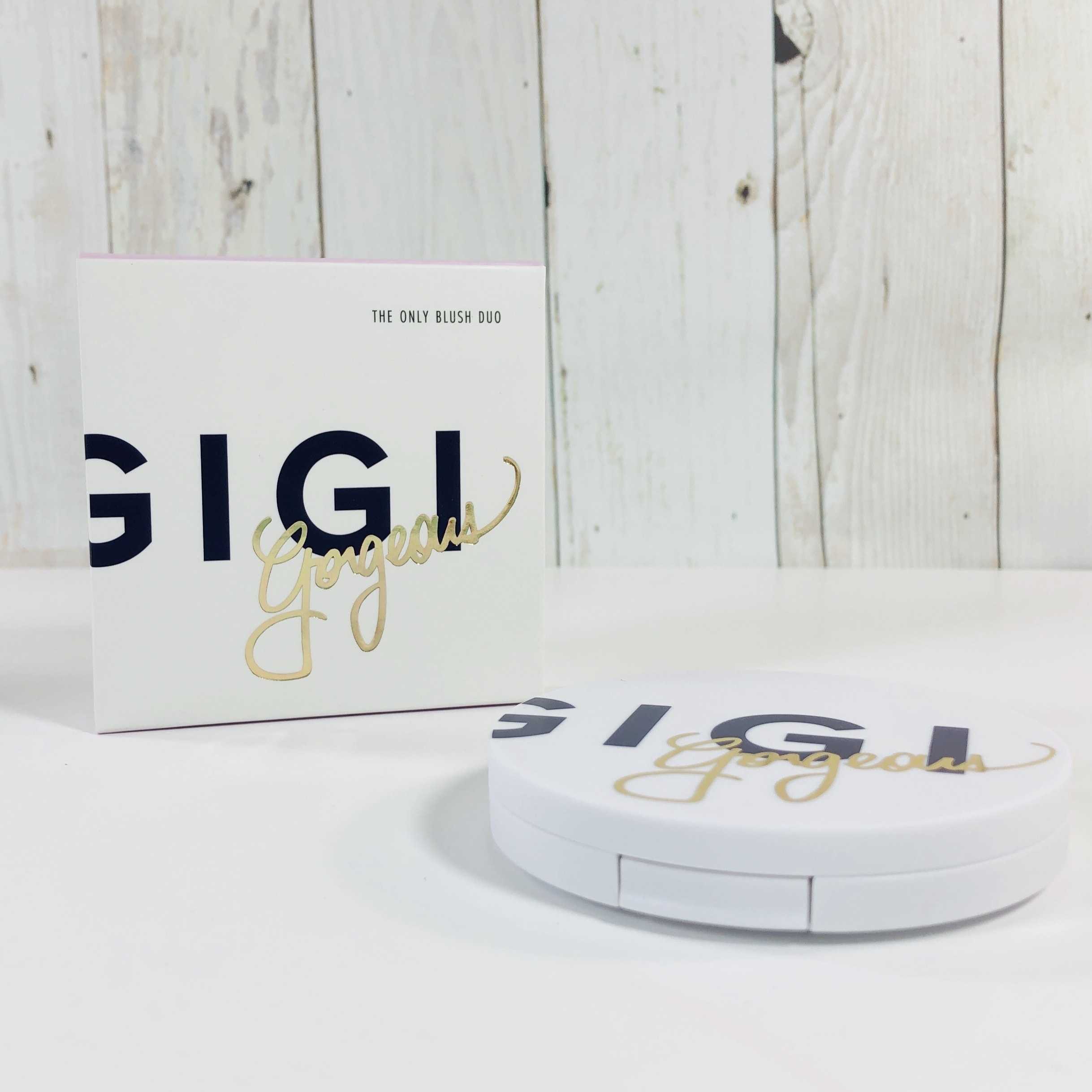 Gigi Gorgeous The Only Blush Duo in Authentic + Pride ($24 MSRP according to Ipsy, full size) I couldn't find this blush duo on its own to buy, but the entire Gigi Gorgeous line is only available at Ipsy and is $39.99 for the entire collection.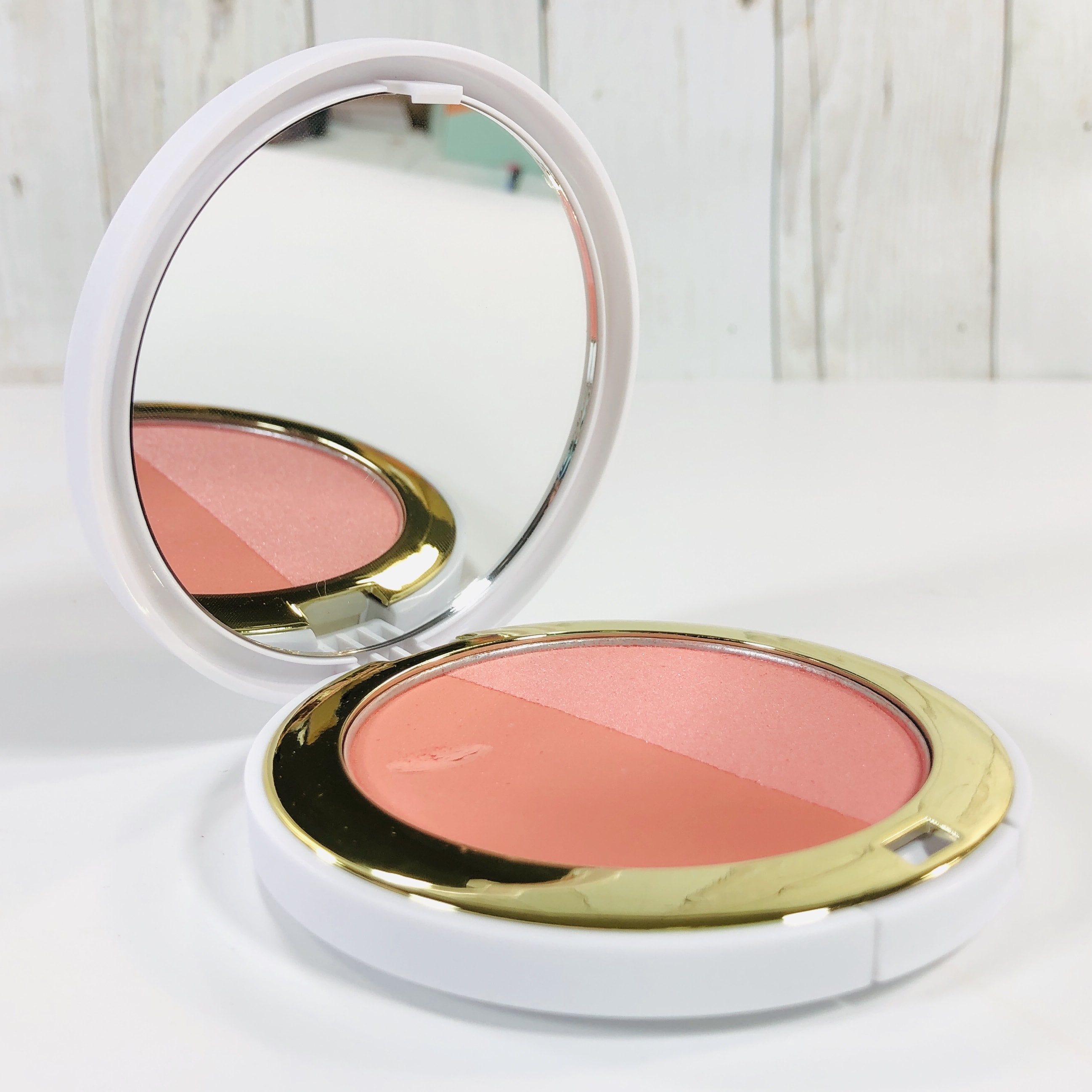 It is a split pan and one side has a warm matte coral shade, the other is a shimmery pink.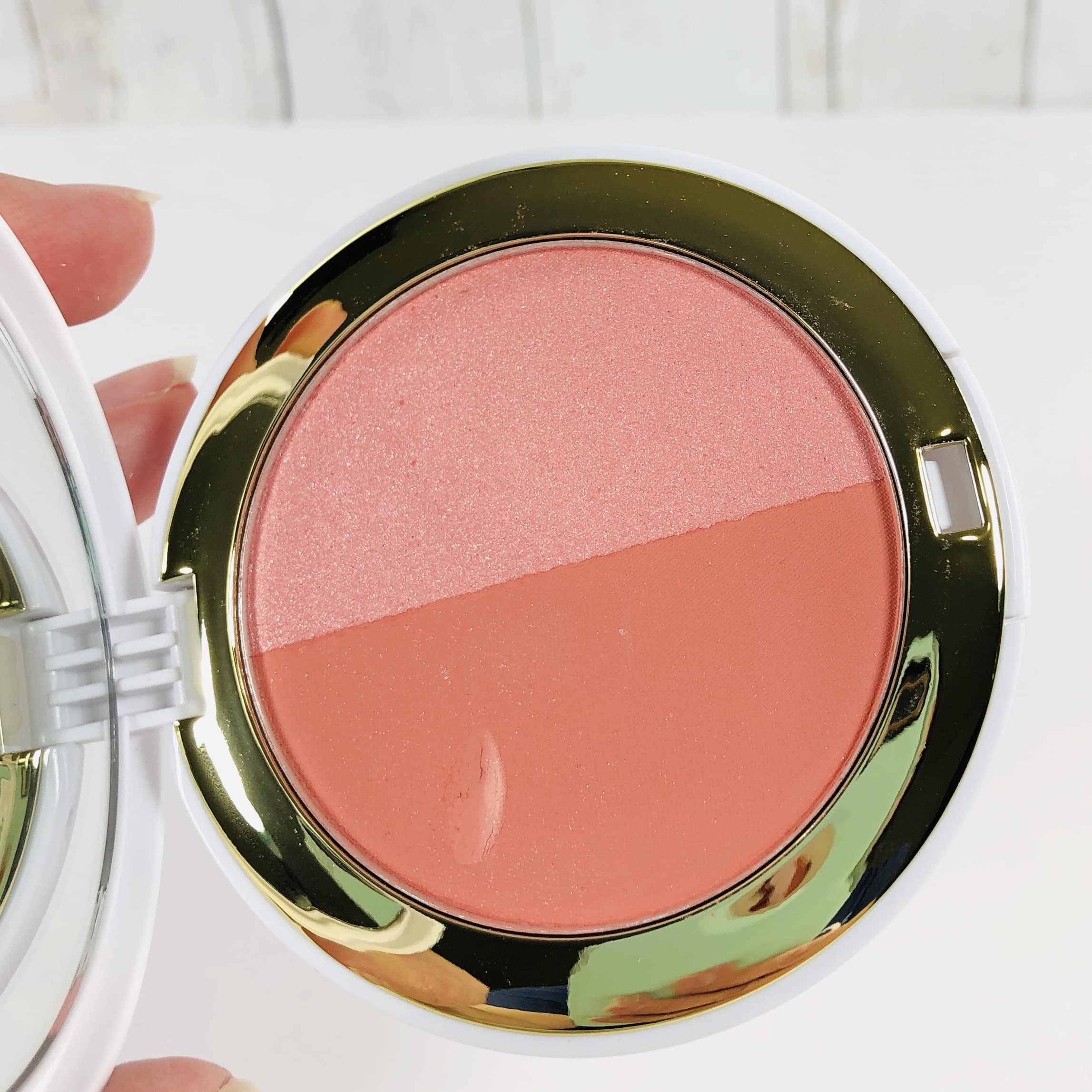 Please excuse the scratch in the top of the blush, something fell on top of it when I was taking pictures, totally my fault! You can use the colors separately or mix together. The colors were nice and you can build them up.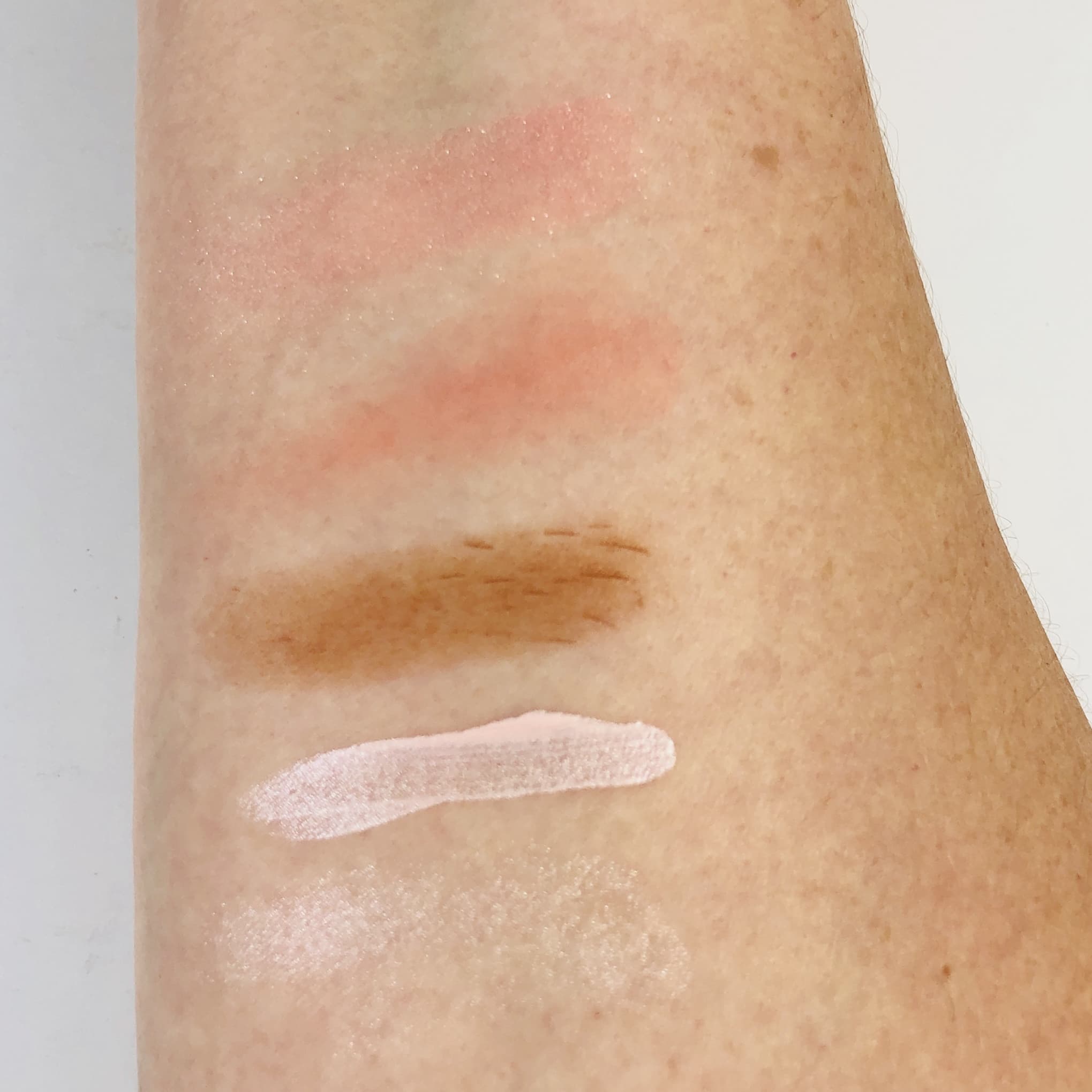 Swatched from top: The Gigi Gorgeous pink then coral blushes, the Trestique bronzer, and the High Beam, first full-on and then blended. Sorry about the blurriness, my camera doesn't like to focus on glittery things!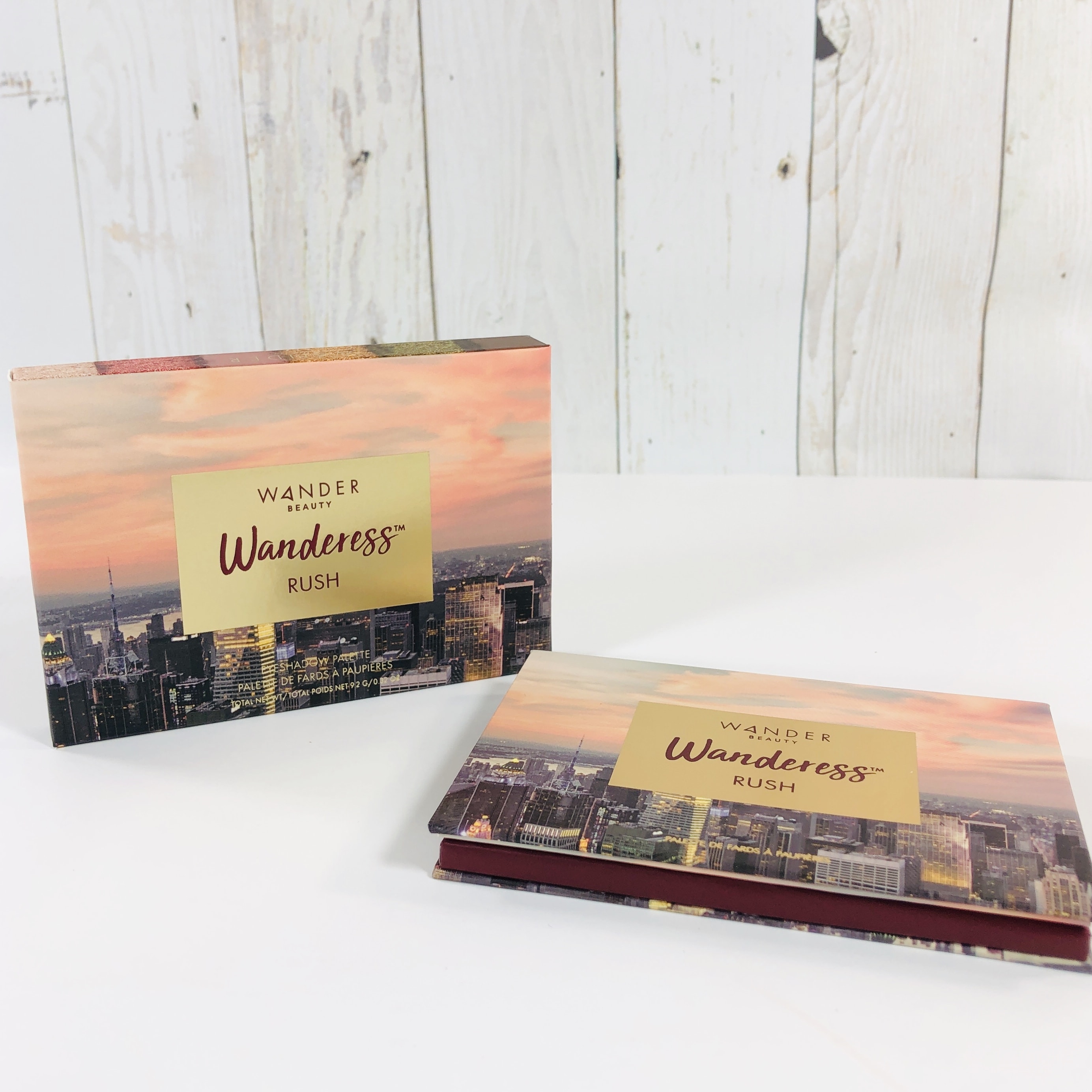 Wander Beauty Wanderess Rush Eyeshadow Palette ($25, full size) Subscribers were able to choose from a selection of items and I chose this palette!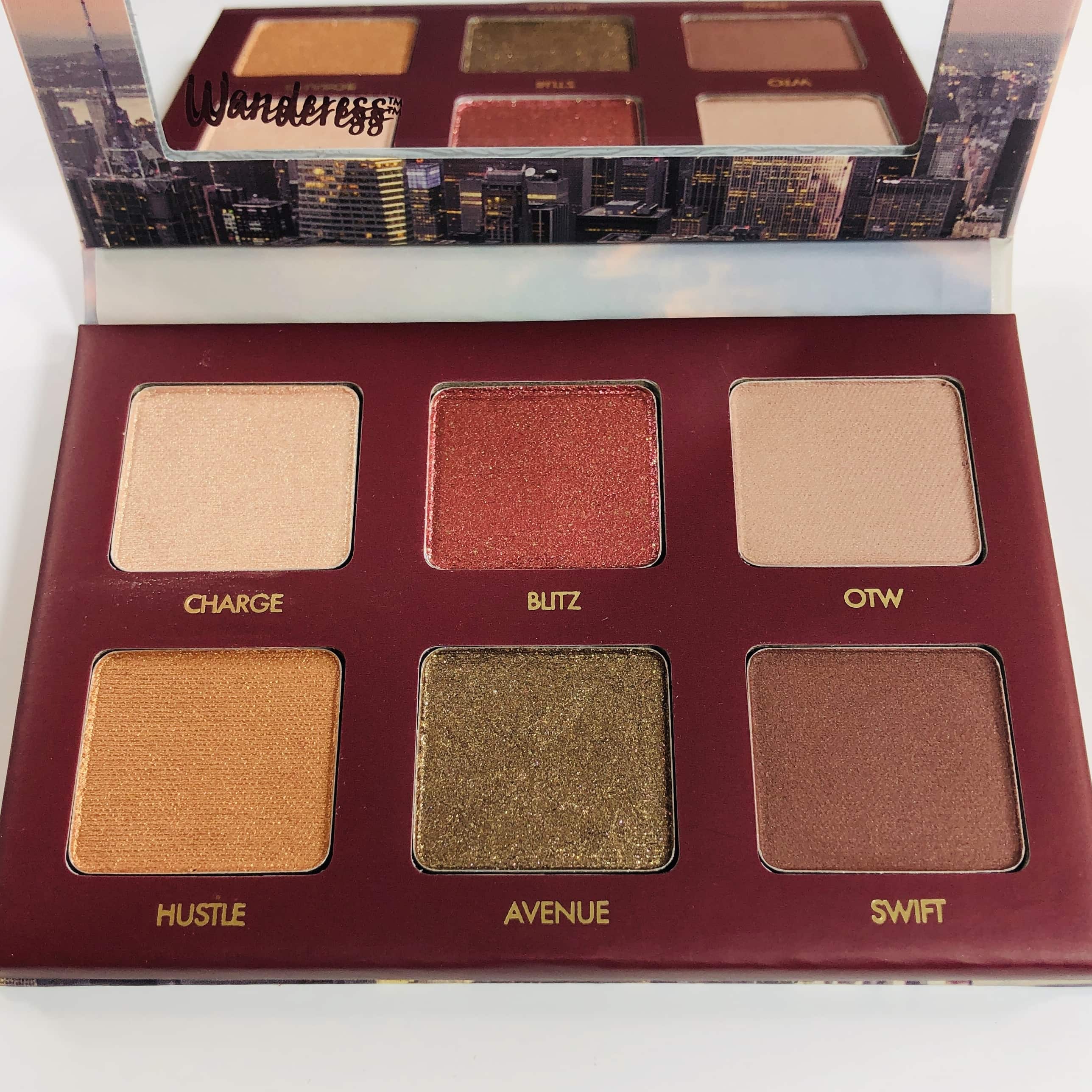 It has lovely fall shadow shades and while some of them won't get much play from me, others are quite wearable and take me from day to night with a quick flick of my shadow brush. Here is how Wander describes the shades:
– Charge (Champagne Shimmer)
– Blitz (Cranberry)
– OTW (Matte Dusty Rose)
– Hustle (Copper Gold)
– Avenue (Khaki Green)
– Swift (Matte Eggplant)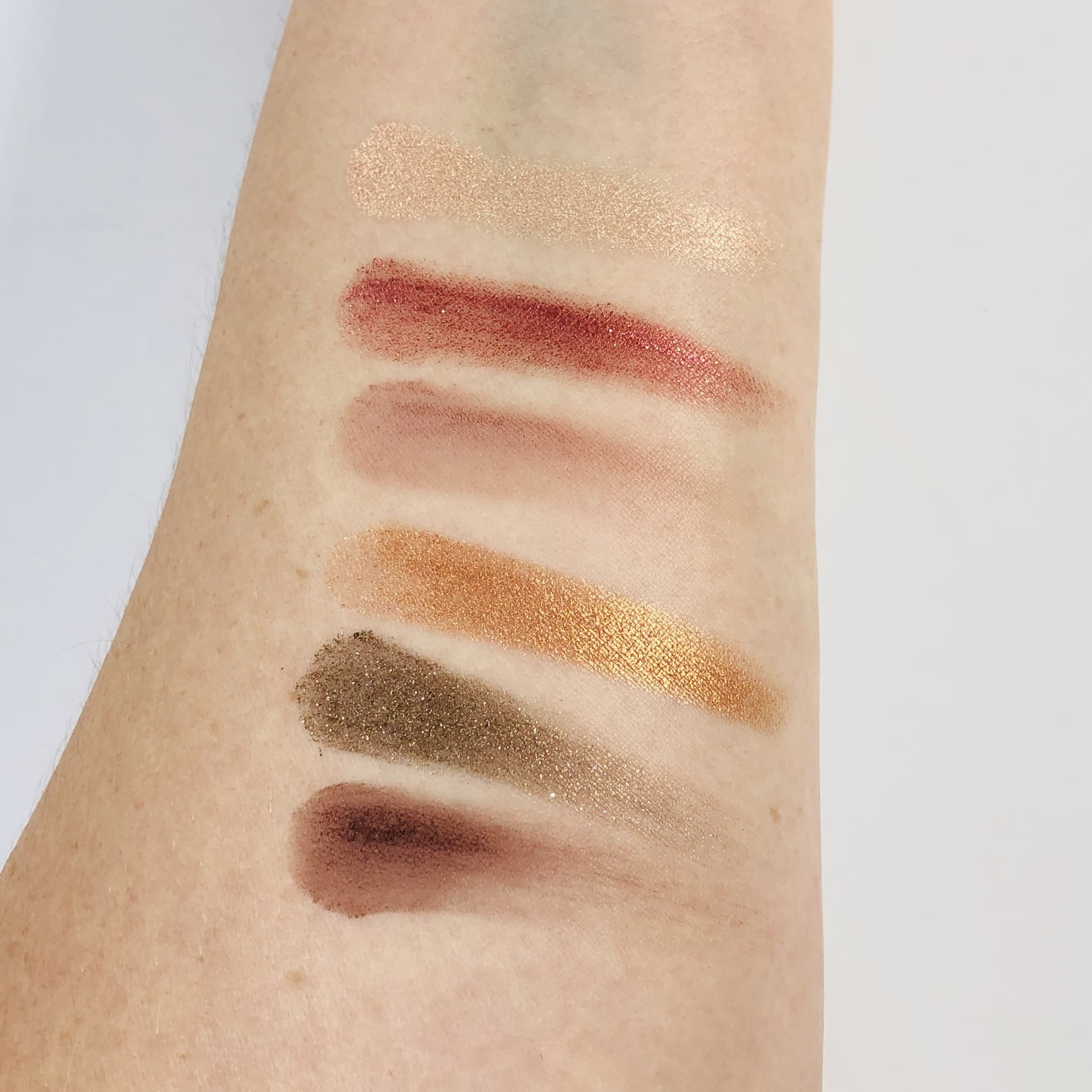 Here they are swatched exactly as they were listed above. I have been wearing the shade Charge all over my lid and up to my brow bone and then swept Swift into my crease. A bit of Hustle in the inner corner of my eye adds some festive glitz without going overboard. I have been happy with the color payoff and wear of these shades!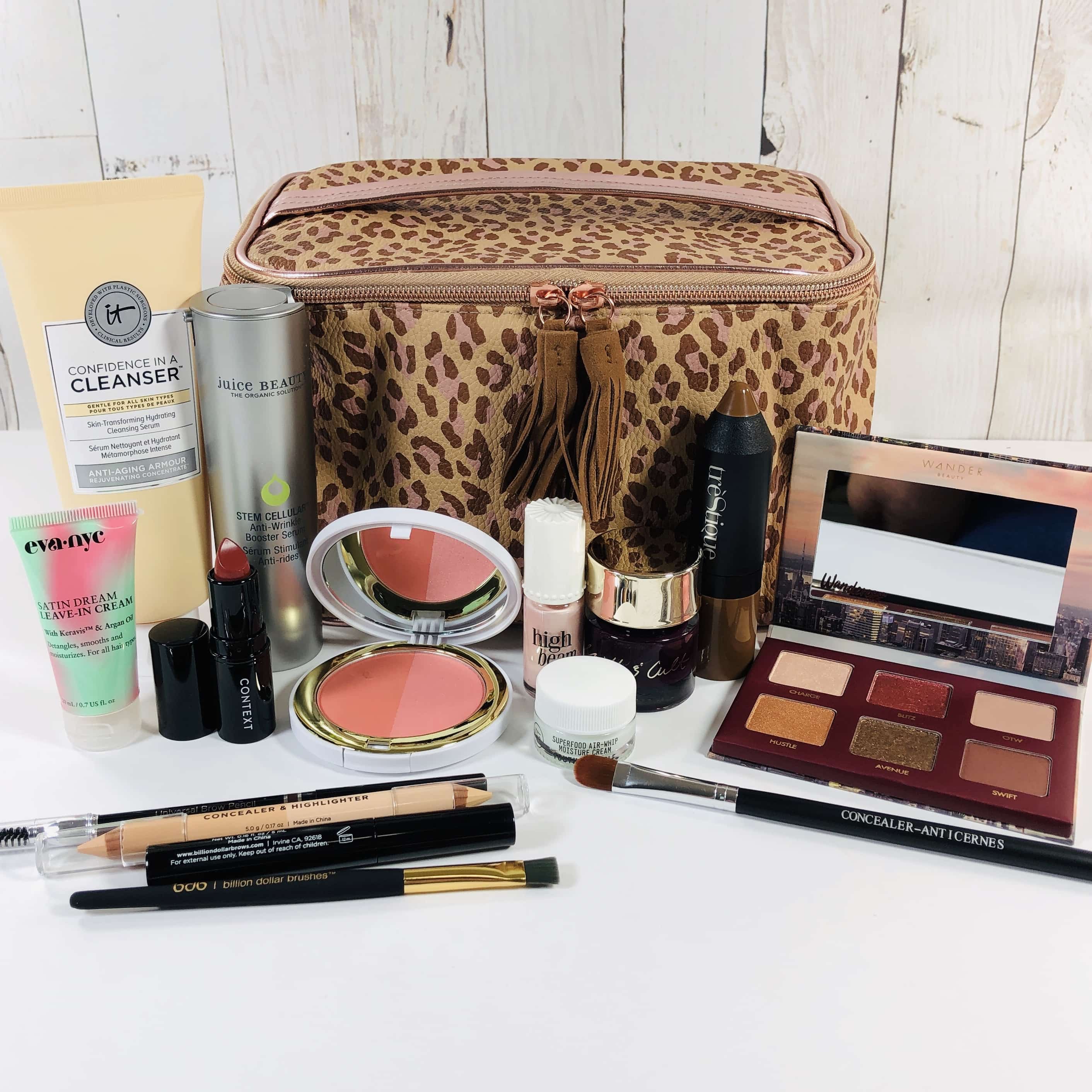 Overall, my November Ipsy Glam Bag Ultimate was a huge improvement over my October bag! For one thing, the bag itself was larger than the previous month and it is a really good bag at that. There were bigger name brand products in here too, like It Cosmetics, Juice Beauty, and Benefit. The assortment was pretty darn good, without any overlap in products. I have had a blast playing with my new goodies all month and will add them to my rotation. The shadow colors are perfect for fall, as is the lipstick shade. The value for my November bag, not including the bag itself or the Gigi blush, is around $276.22!
What do you think of the Ipsy Glambag Ultimate box? Tell me your thoughts!