Butcher Box is a subscription box service that delivers premium quality meat for $129 per month. Each box comes with a selection of meat (about 15-20 meals worth) that has been carefully cut and prepared. The Butcher Box brings back that unique experience you get when you visit your local butcher shop. Their specialty is 100% grass-fed beef, but they also provided mixed subscription options. You can also have the box delivered every two or three months depending on your needs.
This is a review of our Custom Box. Our box this month includes ground beef for life (2 pounds!) and wings for life (2 pounds!). We also added on Breakfast Sausage & Bacon, and a Pork Tenderloin. 
DEAL: Check out the current ButcherBox deal – just use this link to sign up! (Currently a FREE BACON FOR LIIIIIIFE!)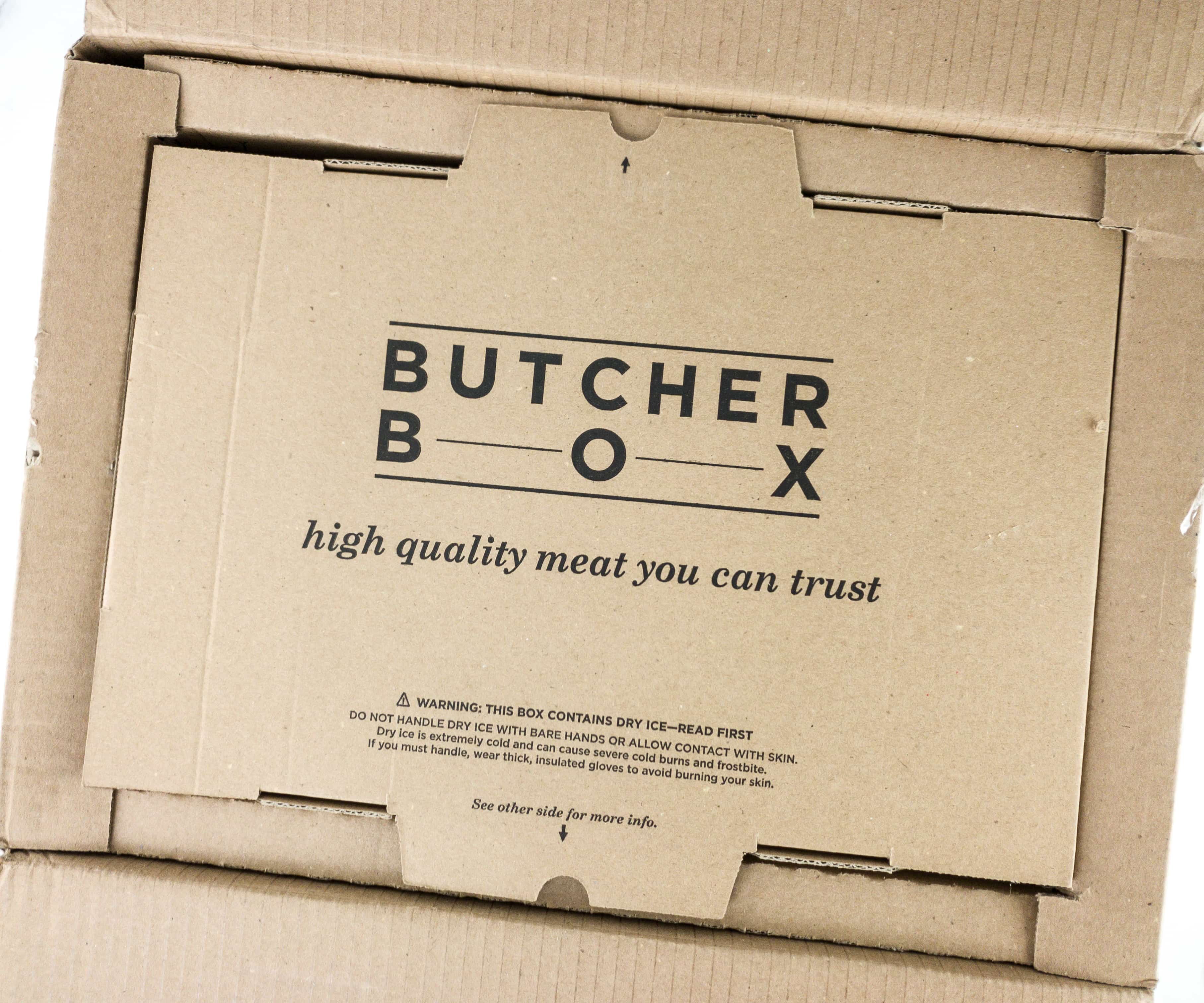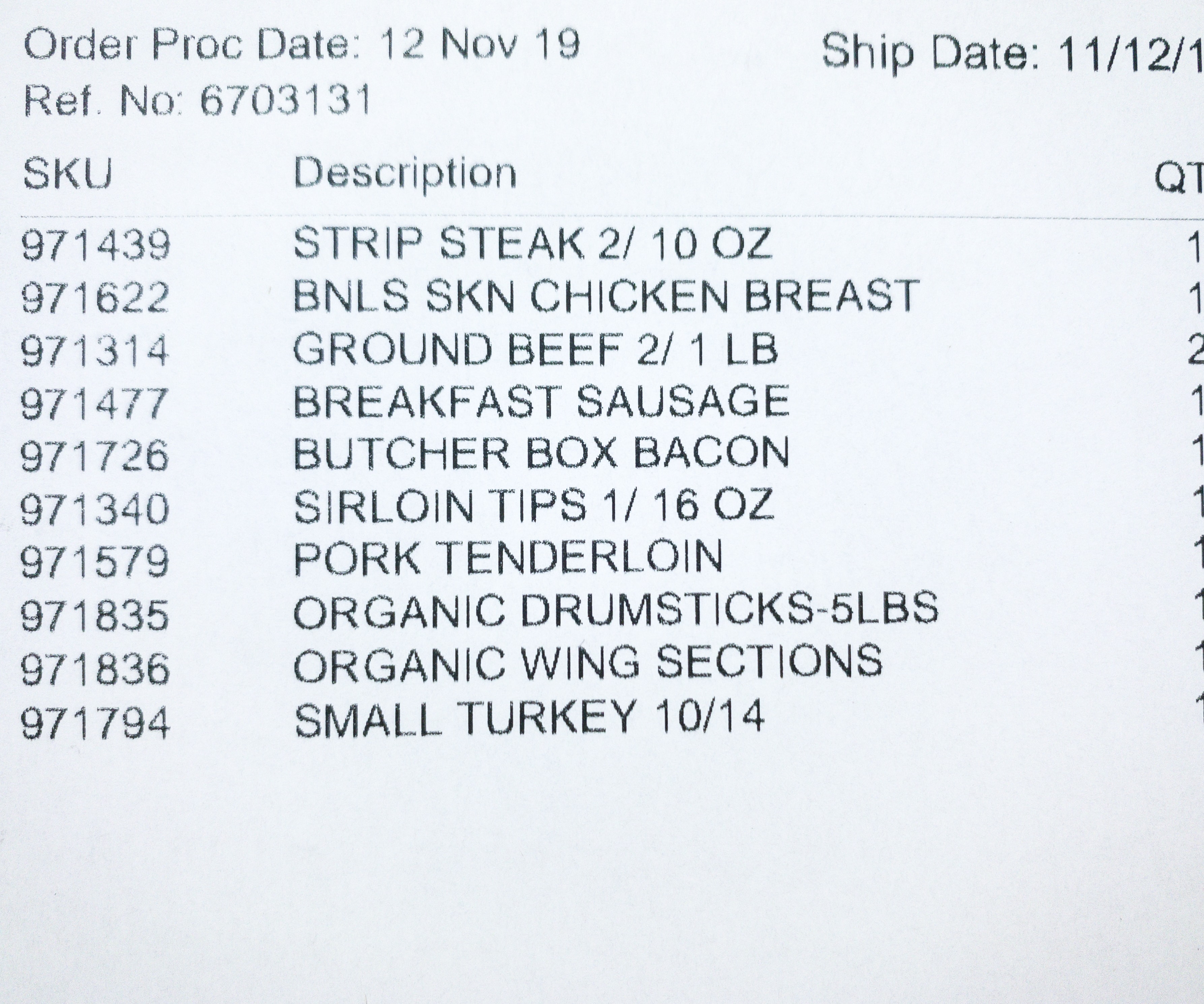 Here's a list of all the items inside the box!
All the meats are vacuum-sealed in plastic, packed in an insulated bag, and then kept frozen within the outer soft-side cooler padding and box with a large dry ice pack.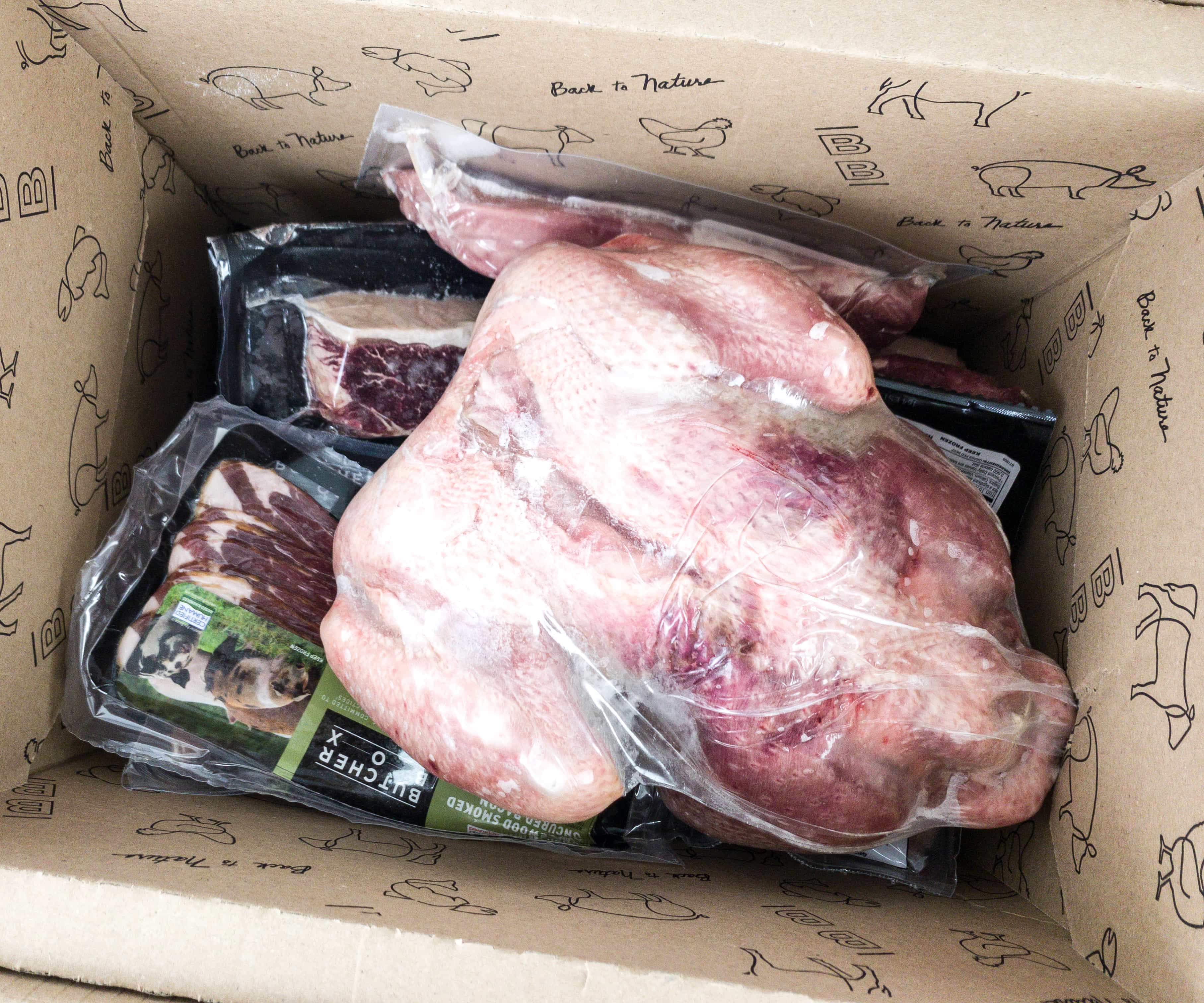 We've always had everything arrive rock-solid, so there have been no issues with temperature control during shipping.
The meat arrives ready to throw in the freezer or thaw for use.
According to this part of the box, they are made using eco-friendly and 100% recyclable materials.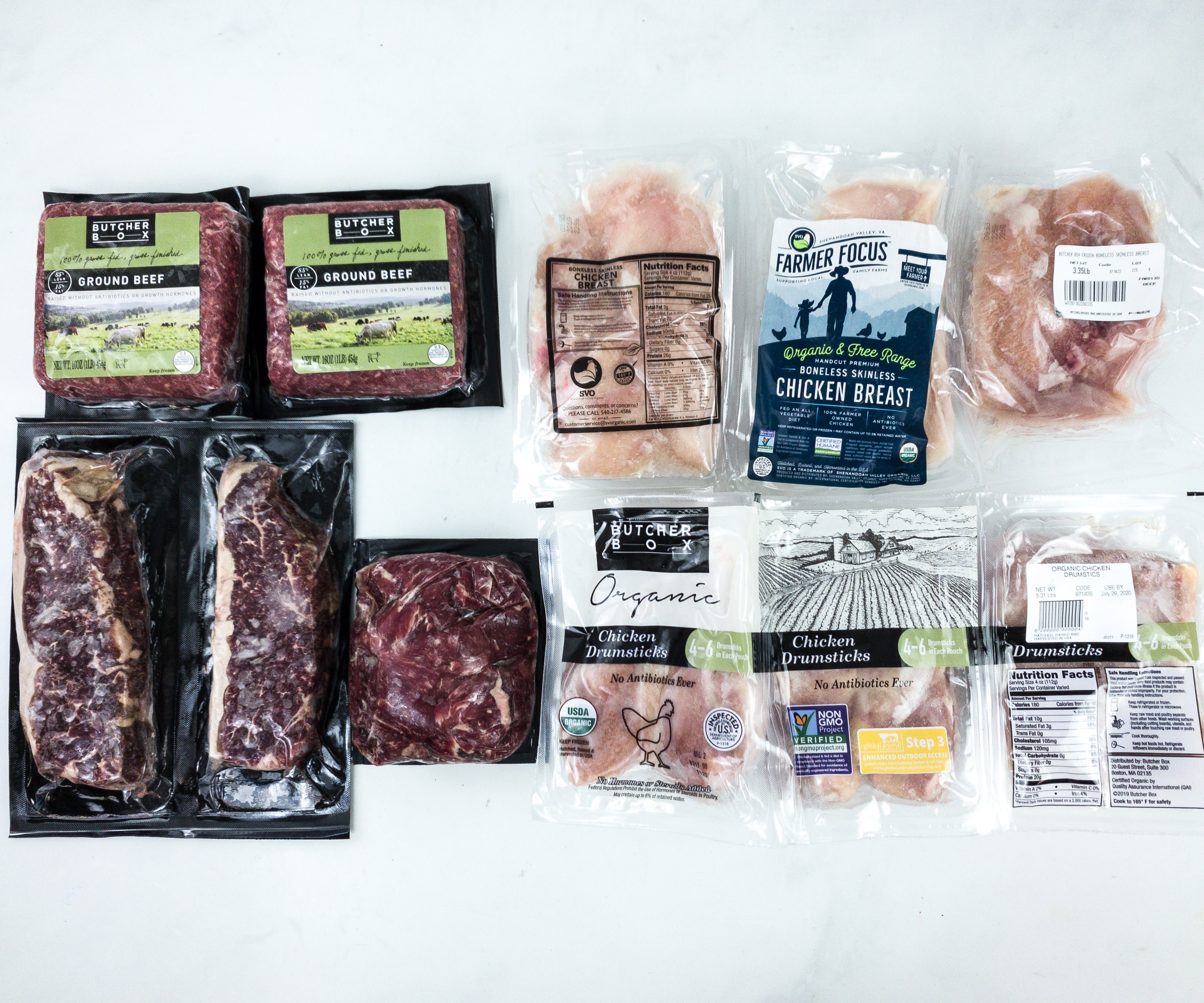 Everything is portioned to a manageable size, so you can pull it from the freezer as needed without thawing more than you want. There are a couple of big roasts, but everything else is portioned smaller.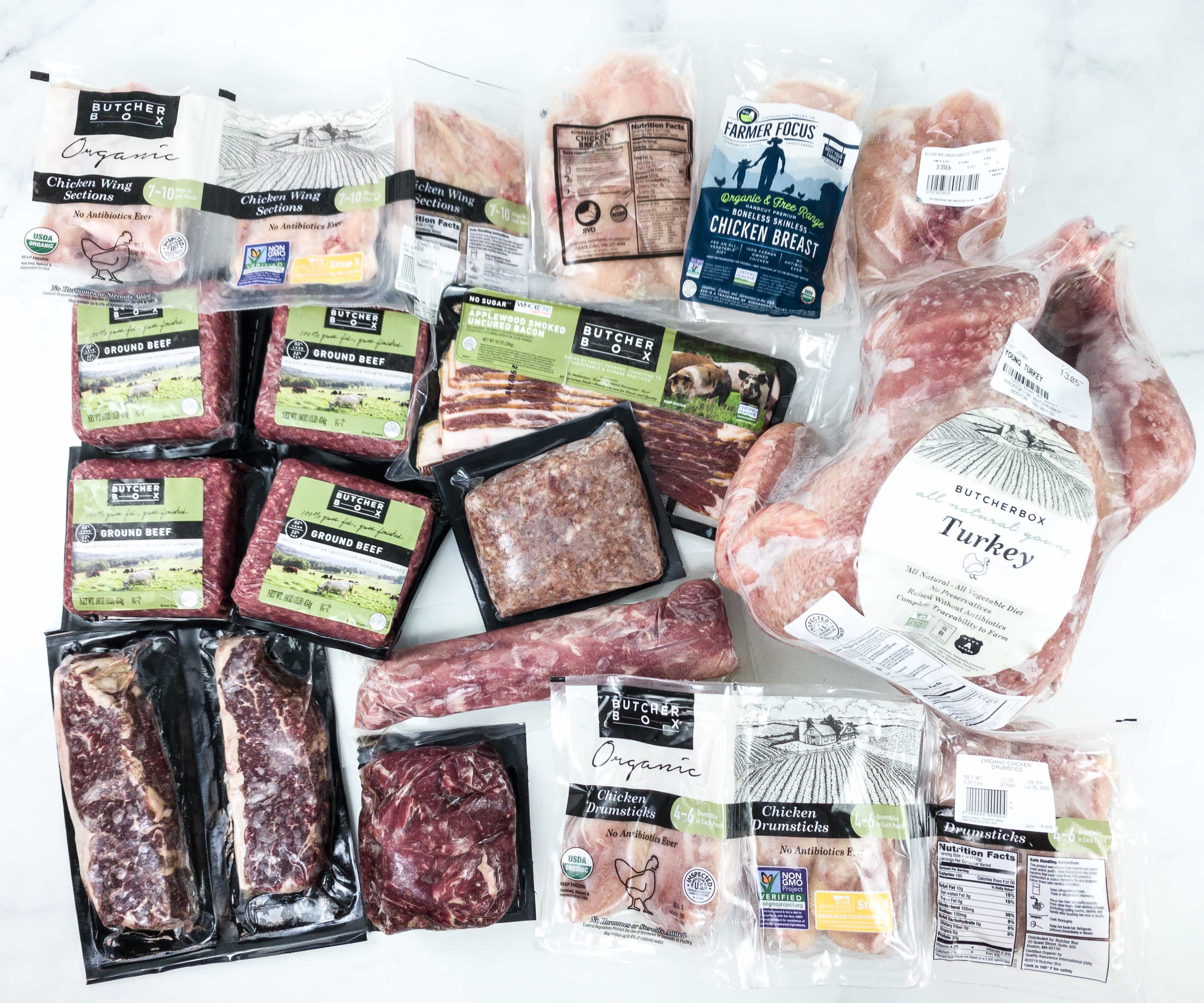 Here are all our choices!
Everything in my November 2019 box!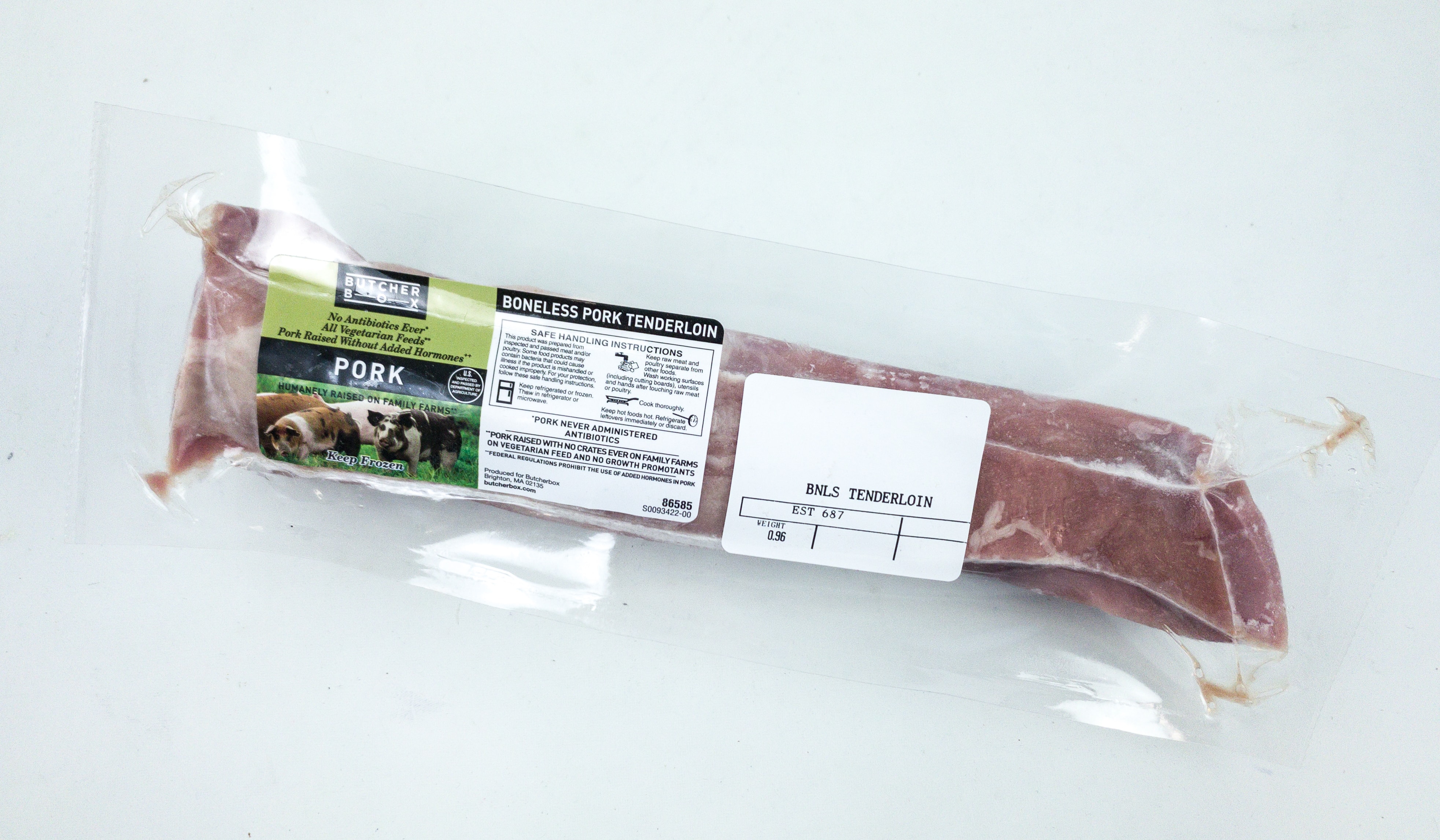 Boneless Pork Tenderloin. This cut of meat is also known as gentleman's cut or pork fillet. It's a long thin cut of pork on the major muscles along the dorsal side of the rib cage or on the central spine portion.
Since it's sourced from the major part of the tenderloin muscle, it produces the most tender meat of any cut!
Applewood Smoked Uncured Bacon. This version of bacon is truly irresistible since they are not just tasty but also very easy and quick to cook.
Pork Breakfast Sausage. These pork sausages are made from pasture-raised, antibiotic-free ground pork meat seasoned with salt, pepper, and sage.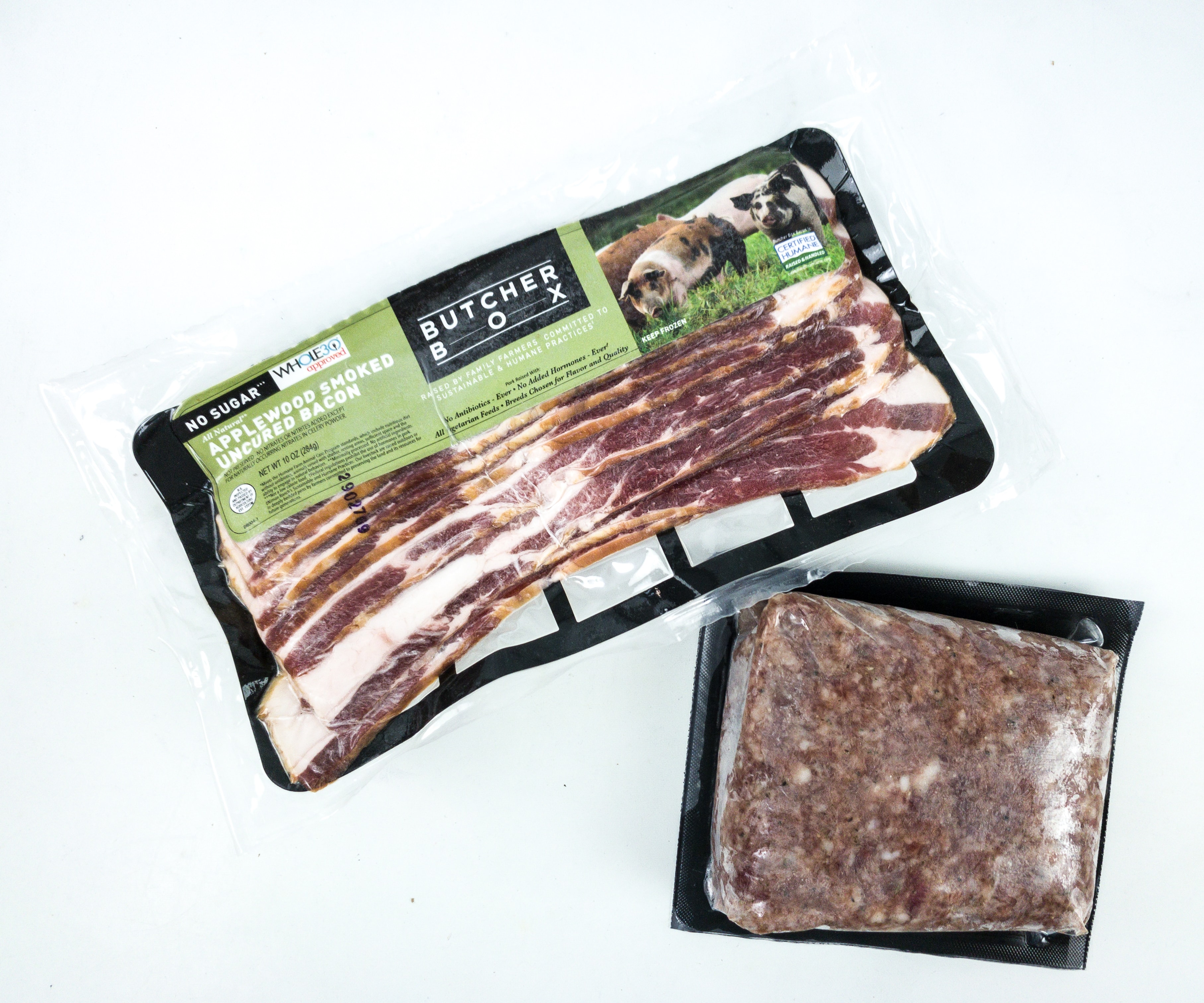 They are both perfect as a quick, delectable, and filling breakfast meal.
According to the label, there are a lot of ways to prepare and cook these meats. They can both be microwaved, put in a broiler, or baked in an oven.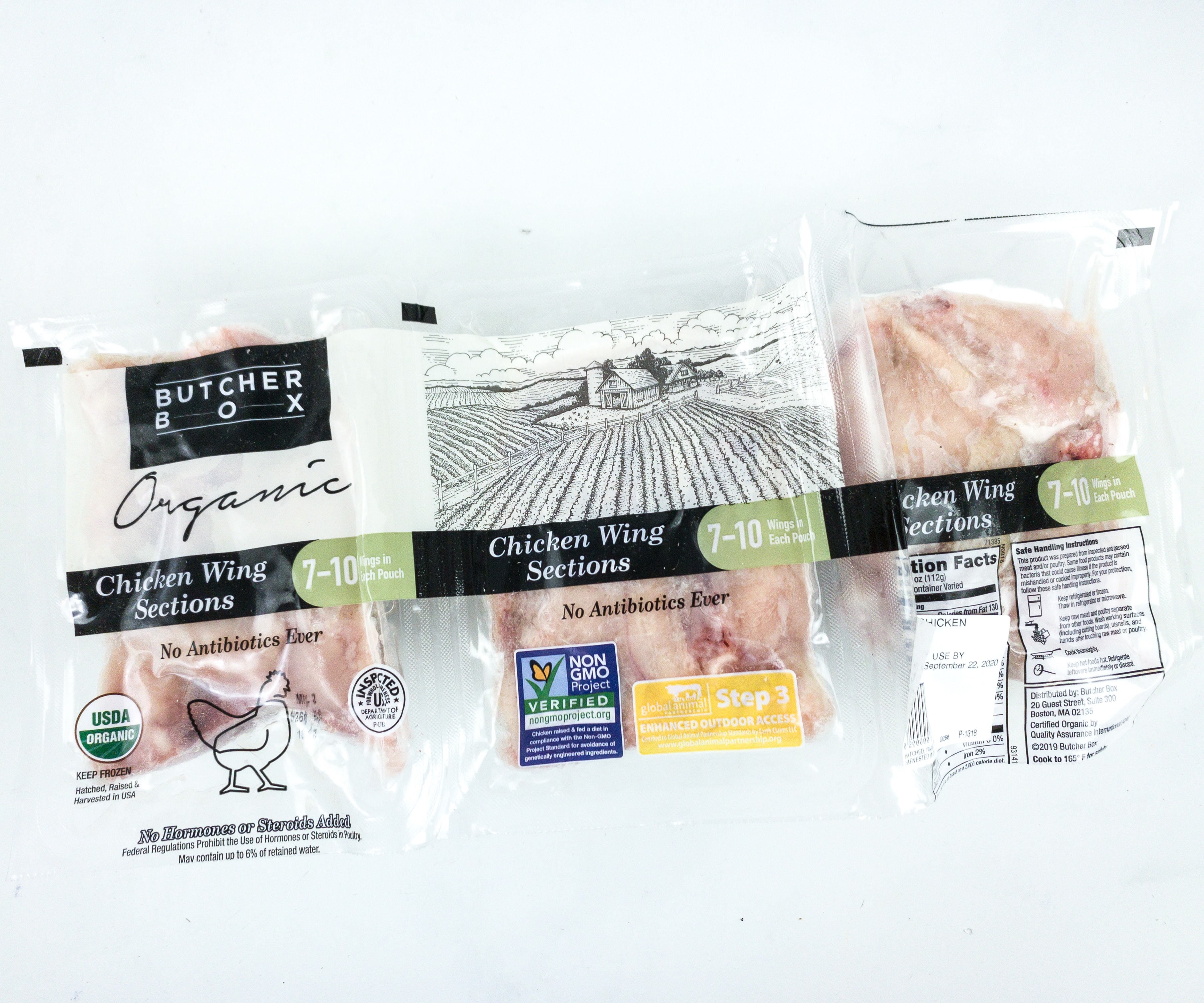 Organic Chicken Wing Sections.  Each pack consists of 7-10 pieces of organic chicken wings. All the wings are certified to be USDA organic, non-GMO with no added hormones or even antibiotics.
Grass-Fed Ground Beef. These packs of grass-fed ground beef are ideal for making burger patties because of their juiciness and meatiness. Plus, they produce only a little liquid when cooked and doesn't flare up when grilled. They are also great for casseroles.
This meat is 100% grass-fed and finished without added hormones or antibiotics. Also, it consists of 85% lean meat and 15% fat.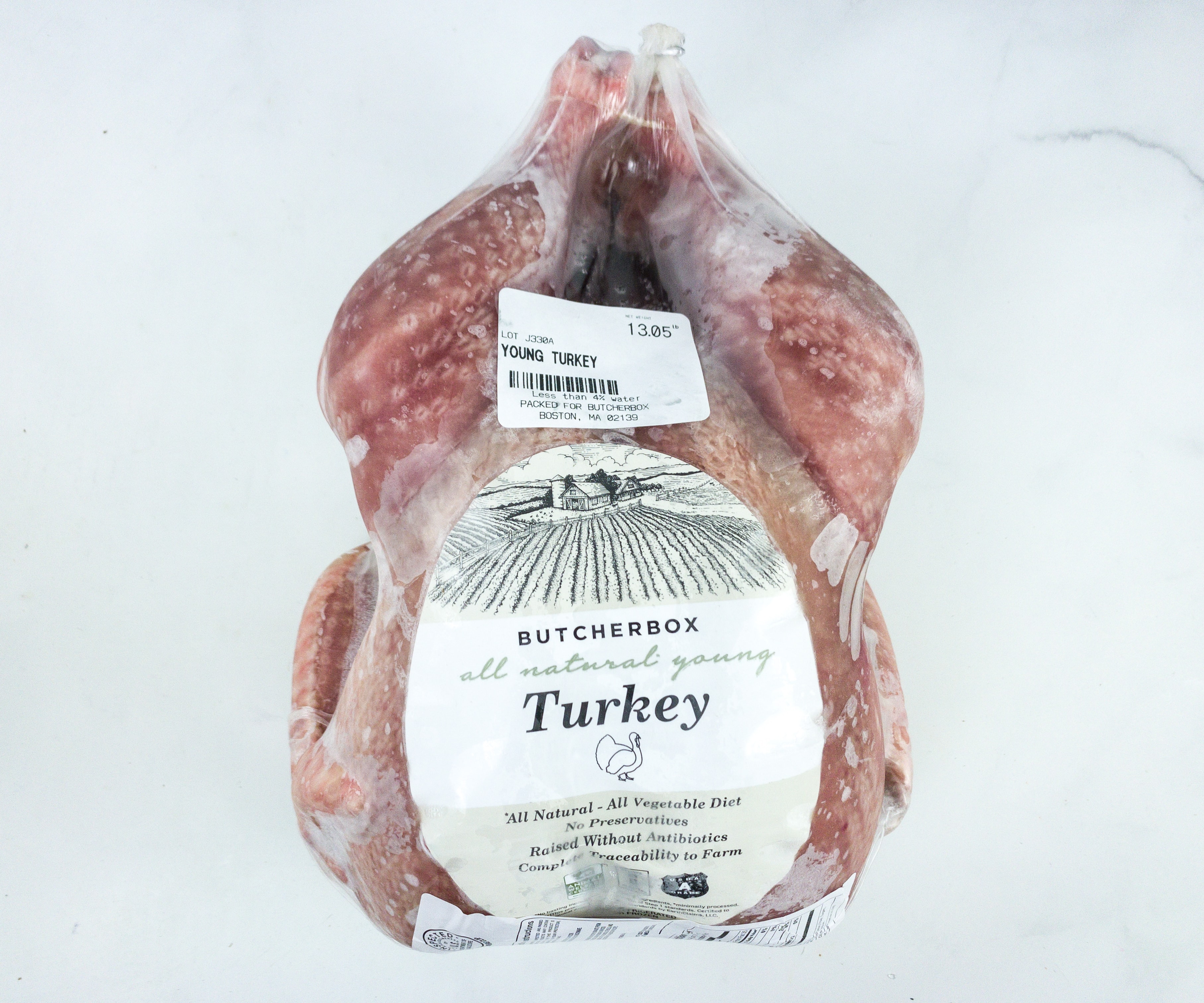 Young Turkey. Our November Butcher Box wouldn't be complete without a Turkey in our box!
It's an all-natural, all-vegetable diet young turkey meat raised without preservatives and antibiotics. It weighs around 13.05 lbs. of pure turkey meat, just perfect for one special roasted thanksgiving turkey!
Boneless Skinless Chicken Breast. This part of the chicken is definitely one of the meatiest and juiciest cuts of chicken meat. We got three packs in the box.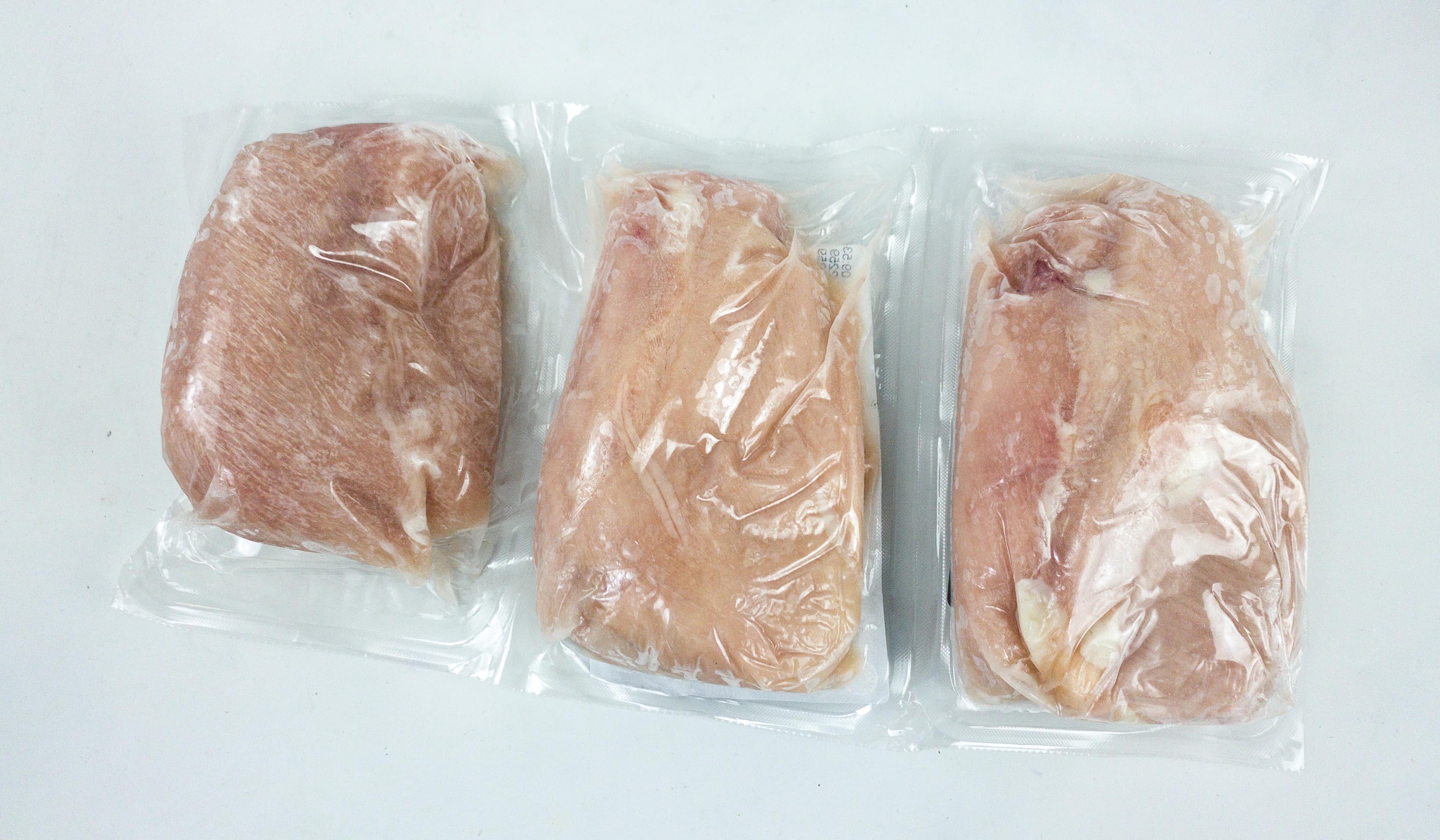 These are boneless, skinless, and all-organic chicken breasts, sourced from one of the meatiest parts of the chicken. It's quick and easy to cook, plus it's rich in protein!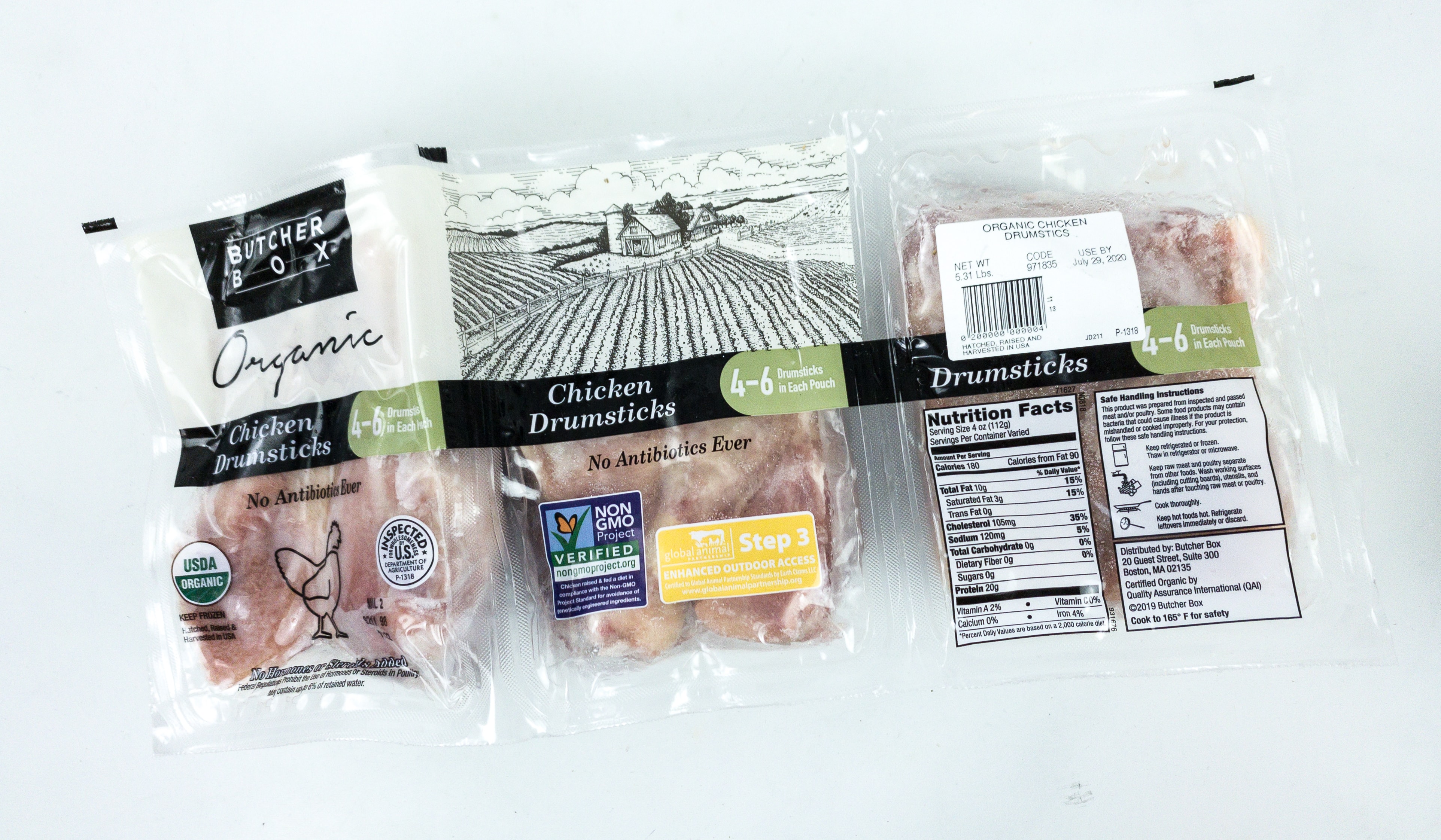 Chicken Drumsticks. Each pack consists of 4-6 pieces of organic, antibiotic-free chicken drumsticks. This part of the chicken is considered to be one of the meatiest and tastiest part of the chicken. It's verified to be non-GMO!
Grass-Fed Beef Premium Steak Tips. Steak tips come from either sirloin, tri-tip, or coulotte. It's the ideal meat for grilling or braising!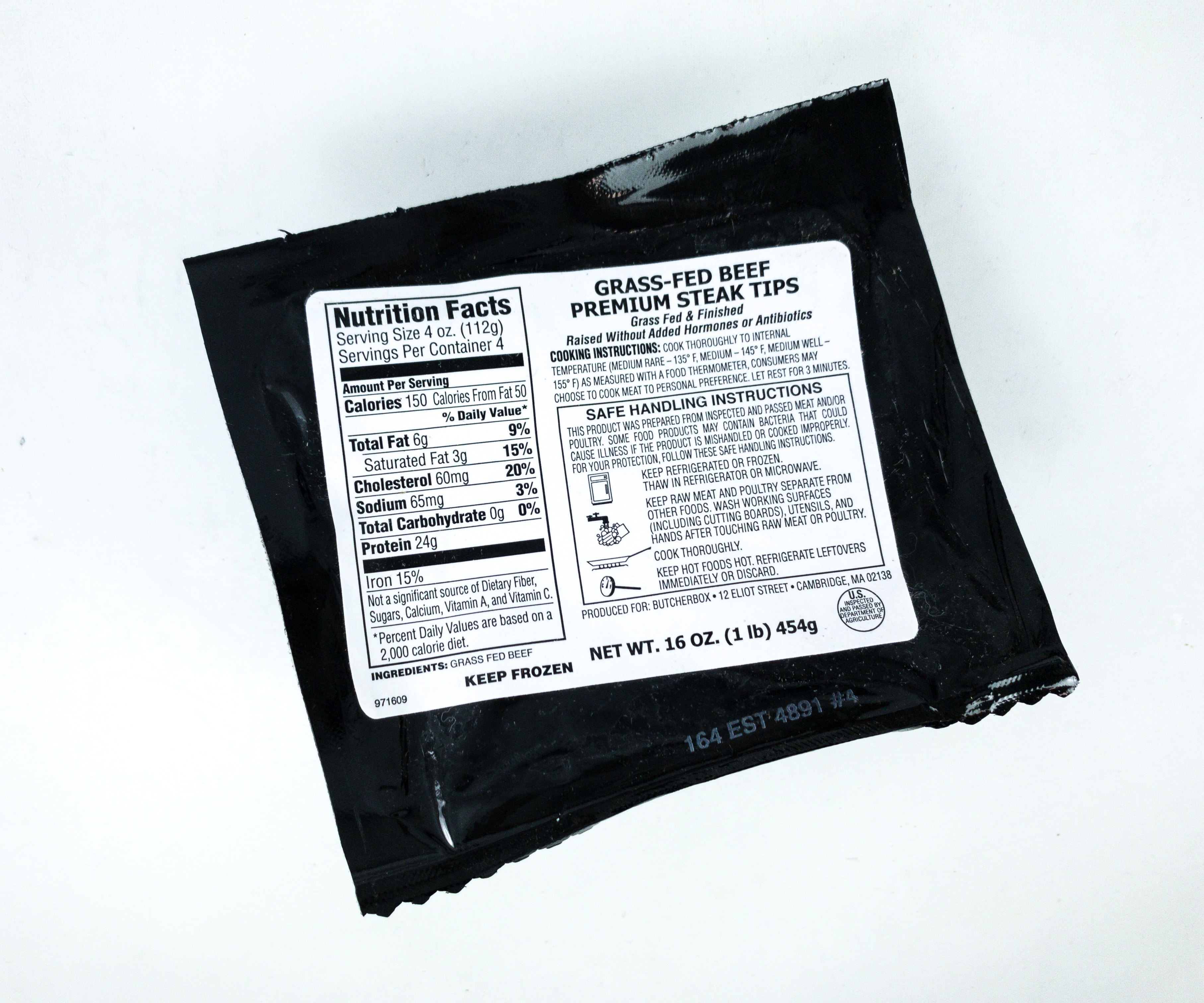 This part of the beef is so good. We got nicely trimmed ones, with tender texture and a rich flavorful taste with little to none connective tissue.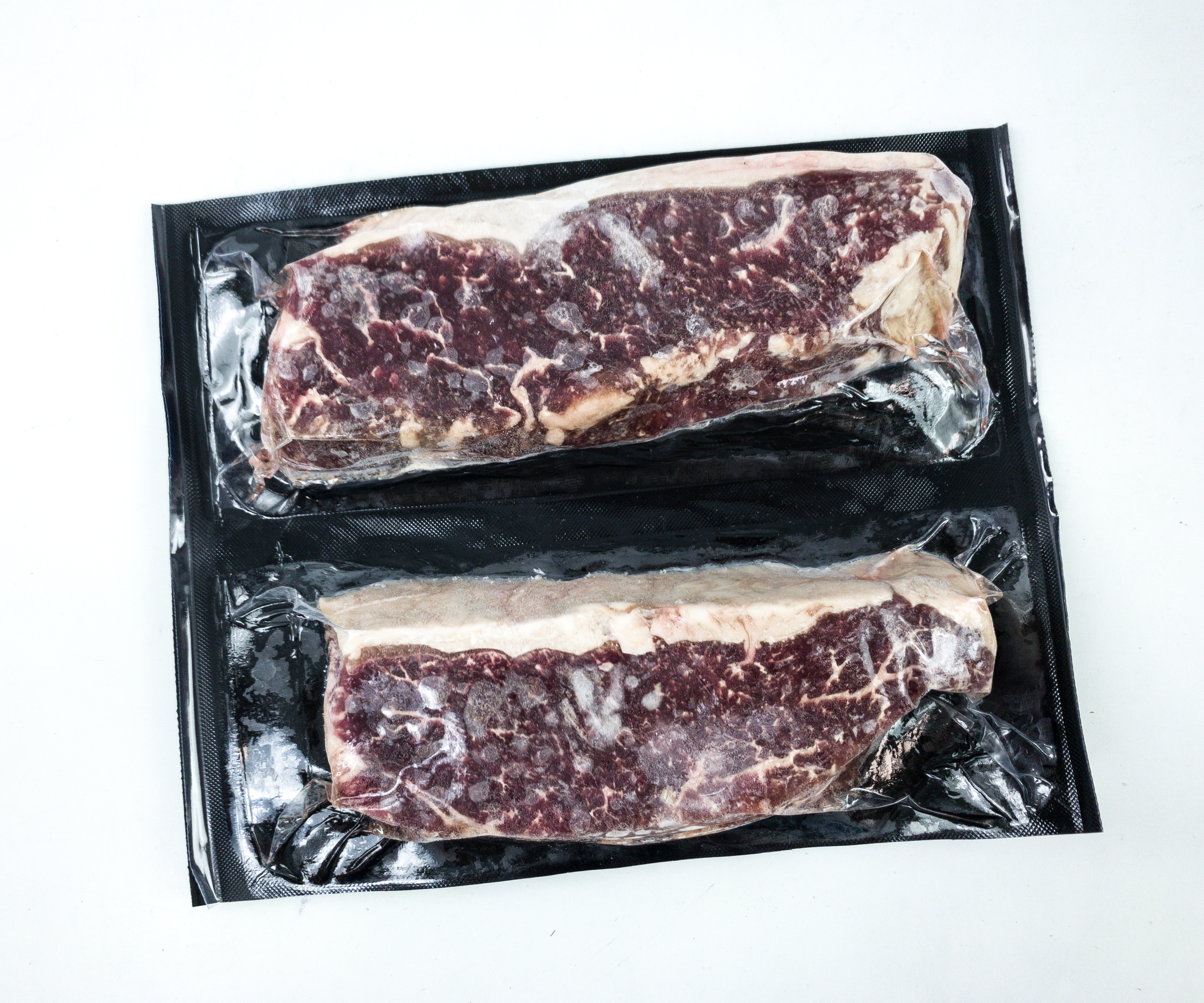 Grass-Fed Beef Strip Loin Steak. This part of the beef is also known as the top sirloin, which is taken from the top of the rump part of the cow. It's a triangular cut with a good layer of fat and tenderness!
Sirloin cap meat is normally used as a small roast, but since it's so versatile, it can also be a major ingredient for other delicious dishes!
This month's Butcher Box is awesome! As usual, we got premium-quality and well-portioned meats, and there is almost zero waste once they are cooked — nearly all the fat is marbling or trimmed well enough to be enjoyable. Also, all the meat arrived in deep freeze. Since they're cut into manageable sizes, it's easy to portion out over time. You can treat yourself to steak night once a week and think of it as a lifestyle enhancement instead of a one-time splurge. I like having some in my freezer for an easy meal. You can cook the steaks from frozen, and the bigger cuts work well in a slow-cooker, pressure-cooker, or Instant Pot. Just cook some veggies and grab a starch, and you have a complete meal, usually with enough left over for lunch the next day.
This box is of course quite pricey because what we are paying is the quality of meat they are providing. Each box comes with 7 – 10 lbs of meat, which is enough for around 20 individual meals (at a 5 – 8oz portion size), which works out to about $6.50 per portion for the meat – and there is no difference in cost between getting all grass-fed beef or mixing your box to include organic chicken and heritage pork. You may see those as "filler" items or as valuable variety.I love the quality of the beef we got from Butcher Box. They arrived in deep freeze, and was portioned into manageable sized cuts. It's a little pricey, but still totally worth it!
Stay tuned for our "what we made this month" post to show you our goodies all cooked up!
What did you think of our haul of grass-fed beef from Butcher Box?