Bluum is a monthly subscription box service that sends products for moms and babies to your home each month. Bluum curates its boxes by selecting the highest-rated products geared for a child's particular age. Boxes are available for pregnant moms and moms with children between the ages of 0 and 5.
DEAL: Get a free box with 6 or 12-month subscription. The deal applies automatically, just visit and subscribe.
There's no information card with Bluum, but the items come in original packaging and are often self-explanatory. You'll get the information about the items sent to your inbox – there's also a preview feature that lets you swap boxes or skip if you're not loving the featured items.
Everything in our November 2019 box!
Caterpillar ABC by Rufus Downy ($6.99)
Learn first words and practice the alphabet with a cute caterpillar friend. Playful, colorful artwork and rhyming text will make this ABC book a favorite!
This book makes a fun way of learning ABCs! It explores the alphabet and the beginning sounds, and also supports vocabulary growth.
For each letter, there are vocabulary words that kids can practice pronouncing. It's a good book for first-time readers, and for kids who just want to learn the ABCs the easier way!
The book is filled with colorful images and rhyming text!
Organic Farm Buddies Super Go-T Plush Toy ($26.95) My kids love soft plushies, and this box included a superhero looking farm buddy, made of organic cotton and natural corn fiber!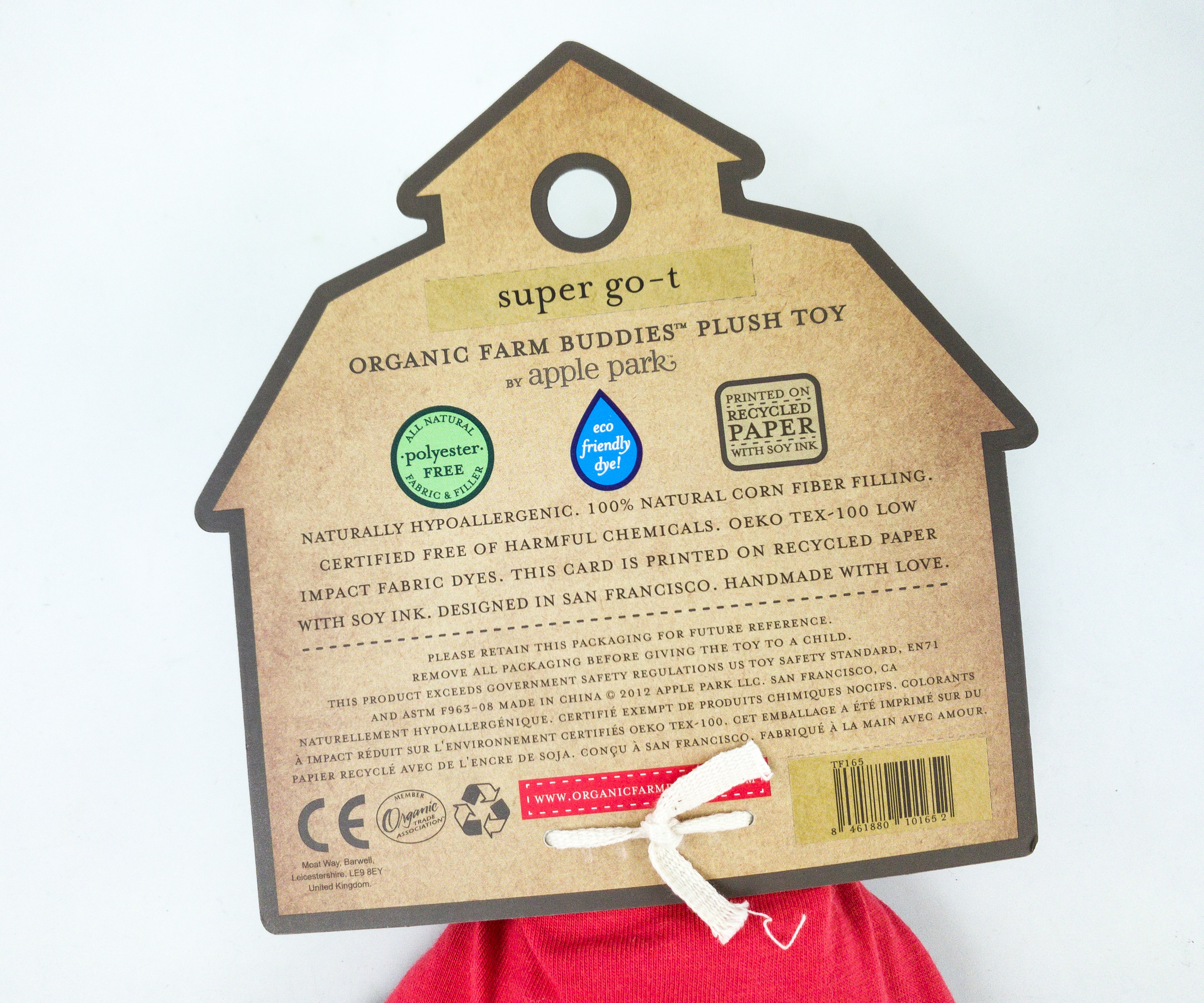 The farm buddy we got is Super Go-T!
It's a bird, it's a plane… it's a dude with a righteous mane! flying high above the ground is where super GO-T can be found. most lazy goats are happy eating oats, but stopping crime is how GO-T spends his time.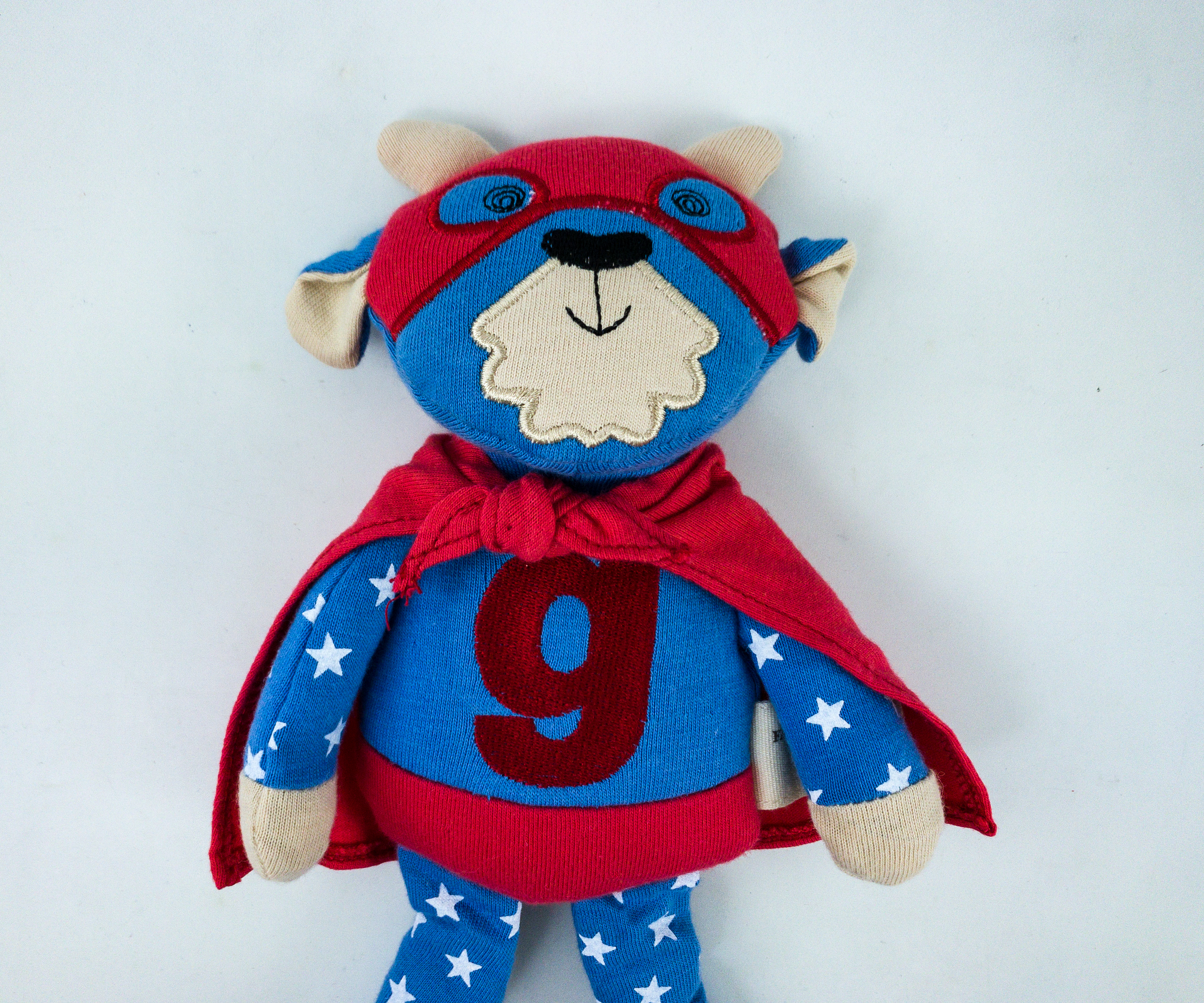 We love the squishy and soft feel of the plushie, it's great for some cuddles!
He even has a bright red cape!
Goodbyn Snacks Leakproof Little Dipper ($8) We also got a practical item, a container that I can use to pack some snacks for the kids!
The back of the packaging even included a shopping list!
The set includes a snack container that consists of two compartments and a lid.
There's also a leak-proof dipper with lid, for sauces or dips!
Hape City Planner Blocks ($10.79) Toy building blocks are one of the best toys that the kids can play with while using their imagination and developing their creativity and artistic talents.
Hape City Planner Blocks are a dozen wooden blocks that come in different shapes and colors that can inspire the kids to build and create!
The blocks can be carried easily with the included tote, so the kids can be entertained and occupied wherever you go. The blocks are recommended for ages 12 months and up. They also have a non-toxic finish, so they are safe for the kids.
Bonding between the parent and the child is one of the most important things during their early years. Bluum box is amazing as they provide materials that can be used to achieve that. The books and puzzles will help kids with their reading, building, and creative skills. I also appreciate the inclusion of the snack container in this month's box. It's useful when packing snacks for my kids and it's also easy to clean. Overall, this is a great box that accompanies not only growing children but also makes things easier for parents!
What do you think about Bluum?