Photo Joy Box is a monthly subscription box that helps you decorate your office (or bedroom, or wherever!) by delivering artistic, ready-to-frame, high-quality photography prints every month. You will also receive coordinating cards, postcards, stickers, magnets, and other items to match! The main product will be a matted photography print (either 5×7 matted to 8×10, or 8×10 matted to 11×14, depending on the level you choose) and shipping is free to the US. Subscriptions are $29.95 (for 5×7) or $39.95 (for 8×10). Prices drop for longer subscriptions!
CAN YOU IMAGINE…

… walking into a fresh, inspiring workspace each day, where updated colorful art boosts your mood, productivity and happiness? ………….. WE CAN MAKE THAT HAPPEN.
DEALS:
Get 20% off your first box! Use coupon code FIRSTMONTH20.
Get $5 off your subscription! Use coupon code PHOTOJOY5.
I found a card on the inside of my box. Make sure to remove it – there's more info on the back! My items were tucked into tissue paper and shredded paper squiggles. Some of the items were wrapped in plastic to keep them from getting marred during shipping.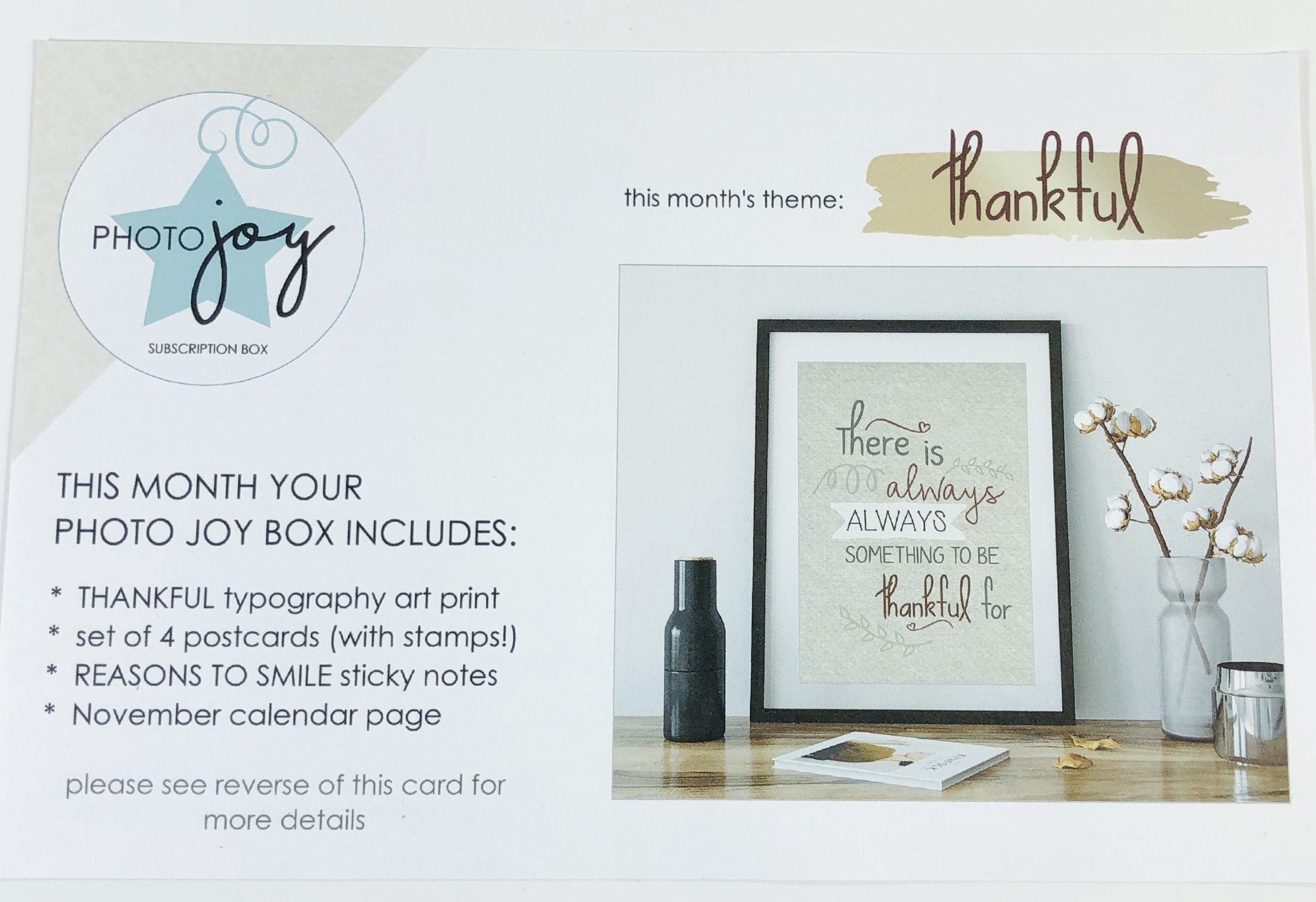 The card had info on the items in my box. The theme for November is THANKFUL!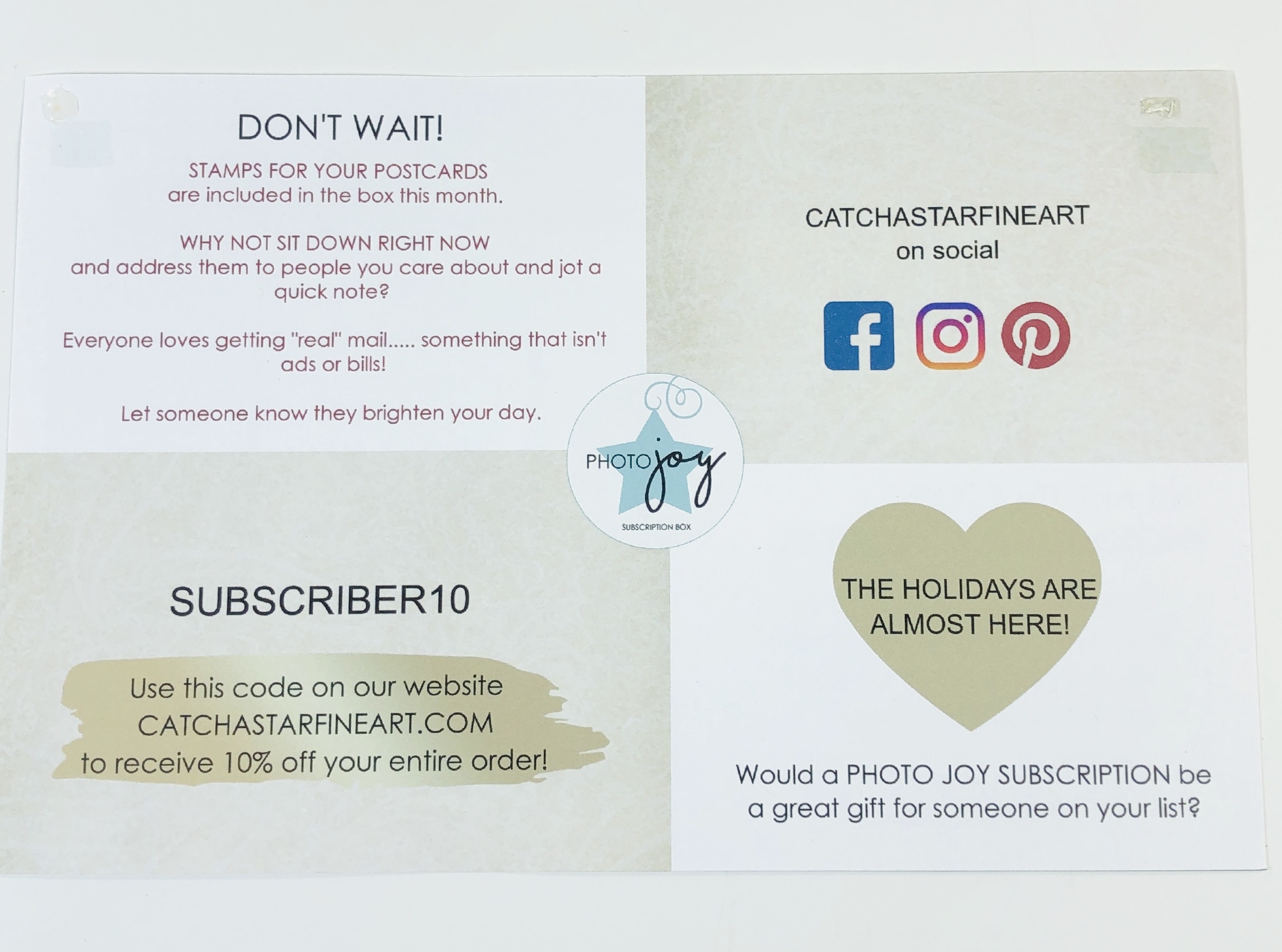 The back of the card had info on the included print plus a subscriber discount code.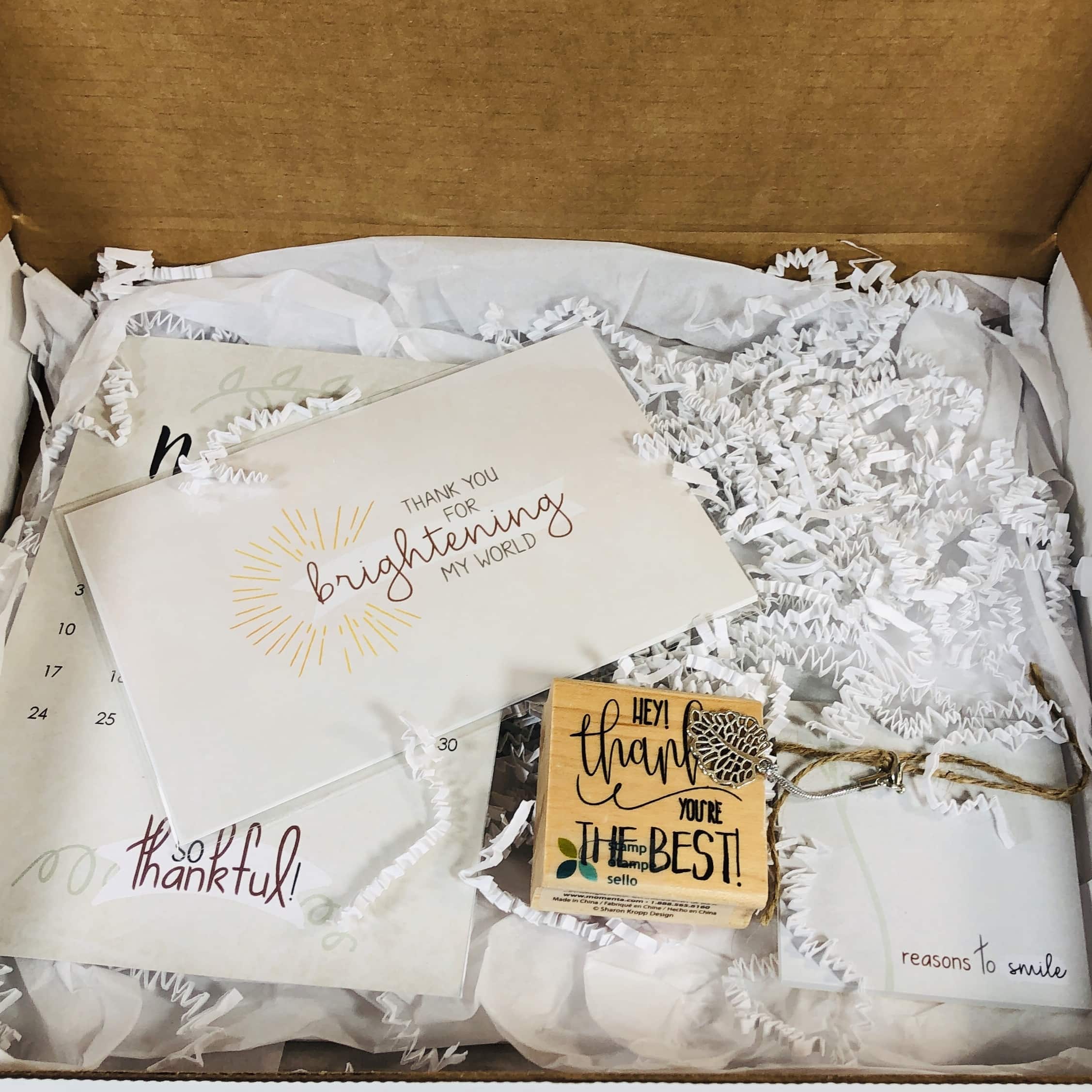 Looking good!
Everything in my box!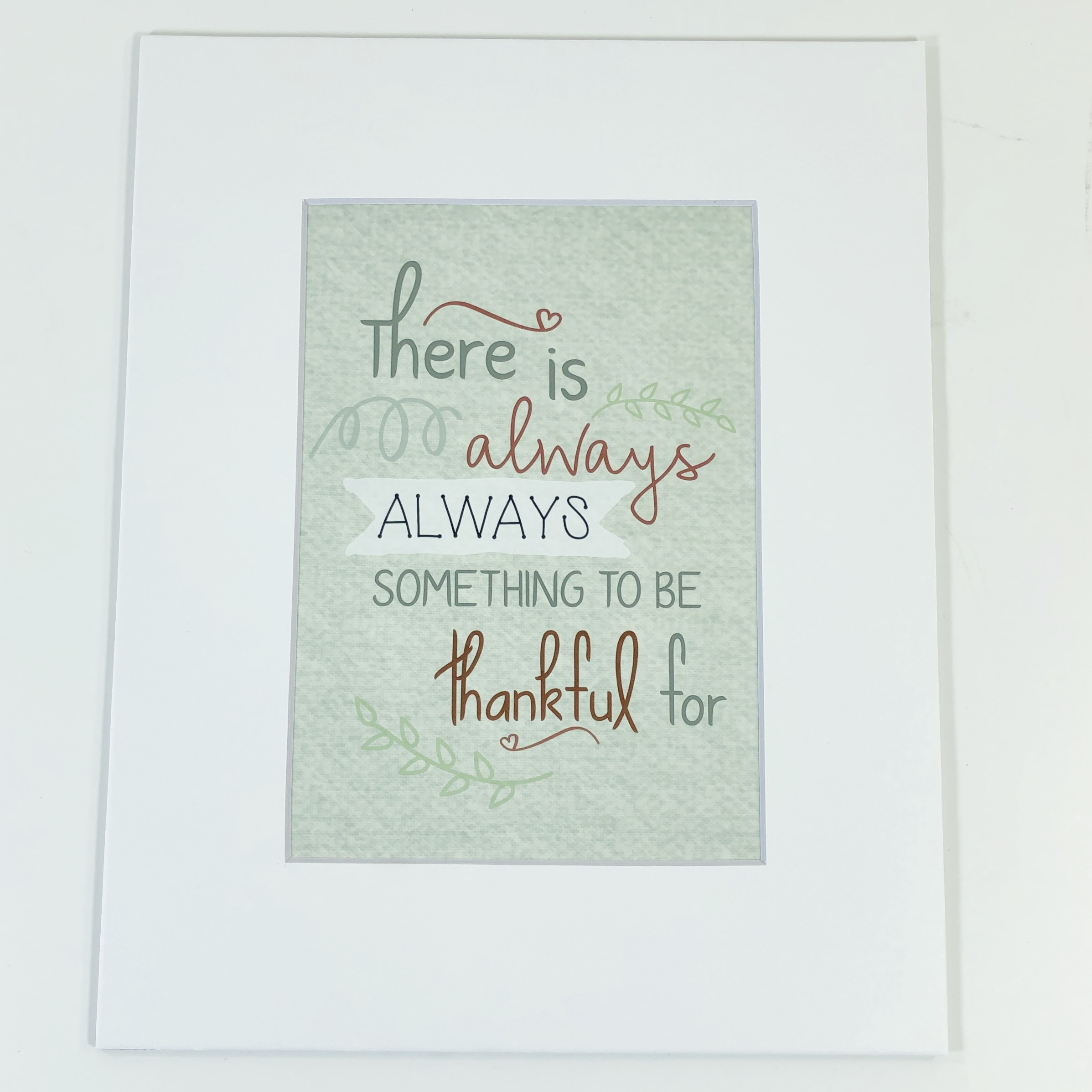 Thankful Typography Art Print I believe this print is a subscriber exclusive but similar sizes are $24 on the Catch A Star Fine Art website. The print in 5″ x 7″ and is matted to 8″ x 10″. It is ready to be framed if you like.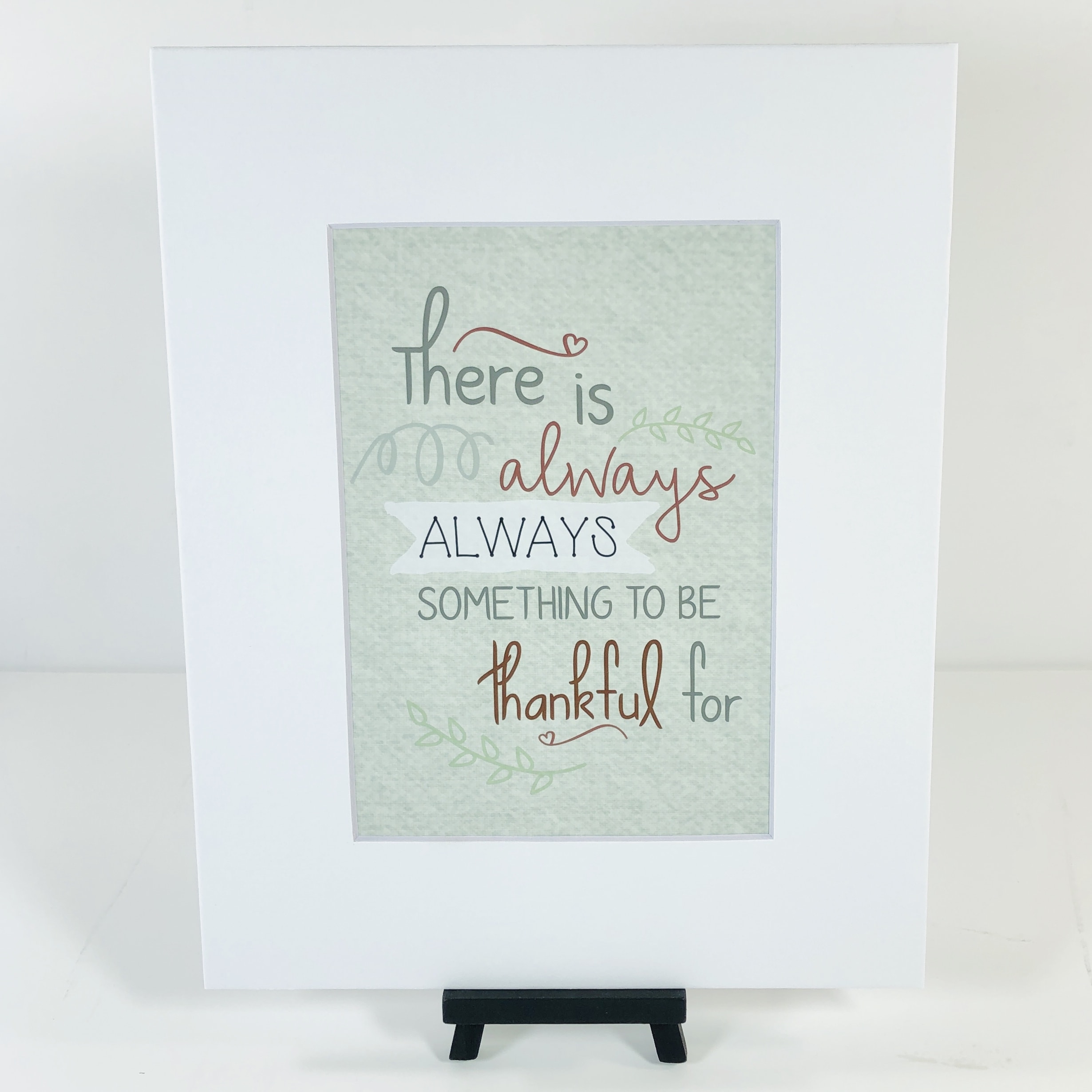 My first box came with a mini easel so I can prop it up for display. You can also lean it against something like a stack of books on a bookcase. This is the perfect sentiment not only for November but all year long!
November Calendar Page This is the second month that I have received a calendar page and I believe it is here to stay.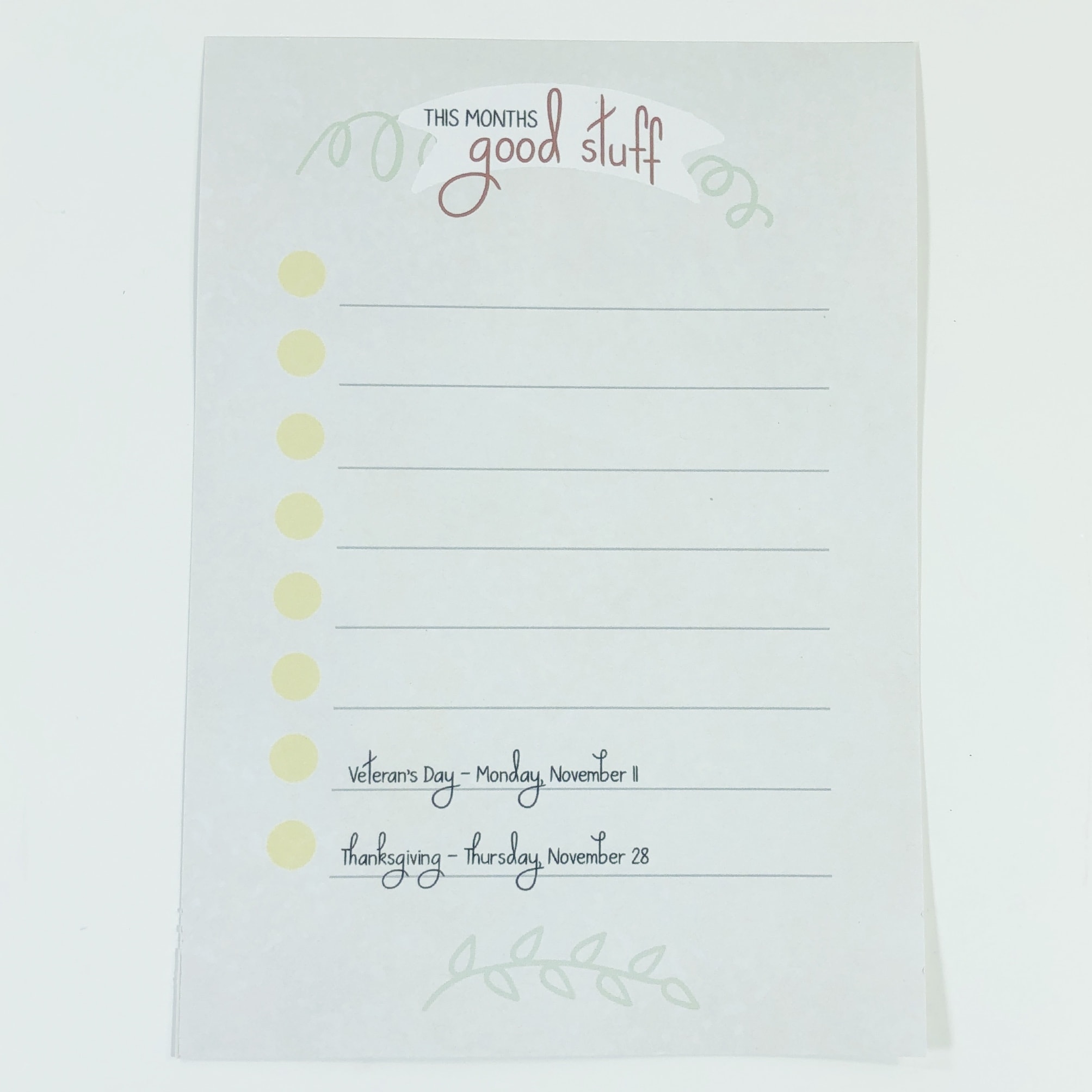 The back of the page includes a couple of holiday reminders plus room to write in other important dates. The page is 5″ x 7″.
Momenta Thanks Stamp Photo Joy Box sends a bonus item and this rubber stamp on a wooden block is perfect for notes at work or to friends.
The stamp is pretty big, about 2″ square.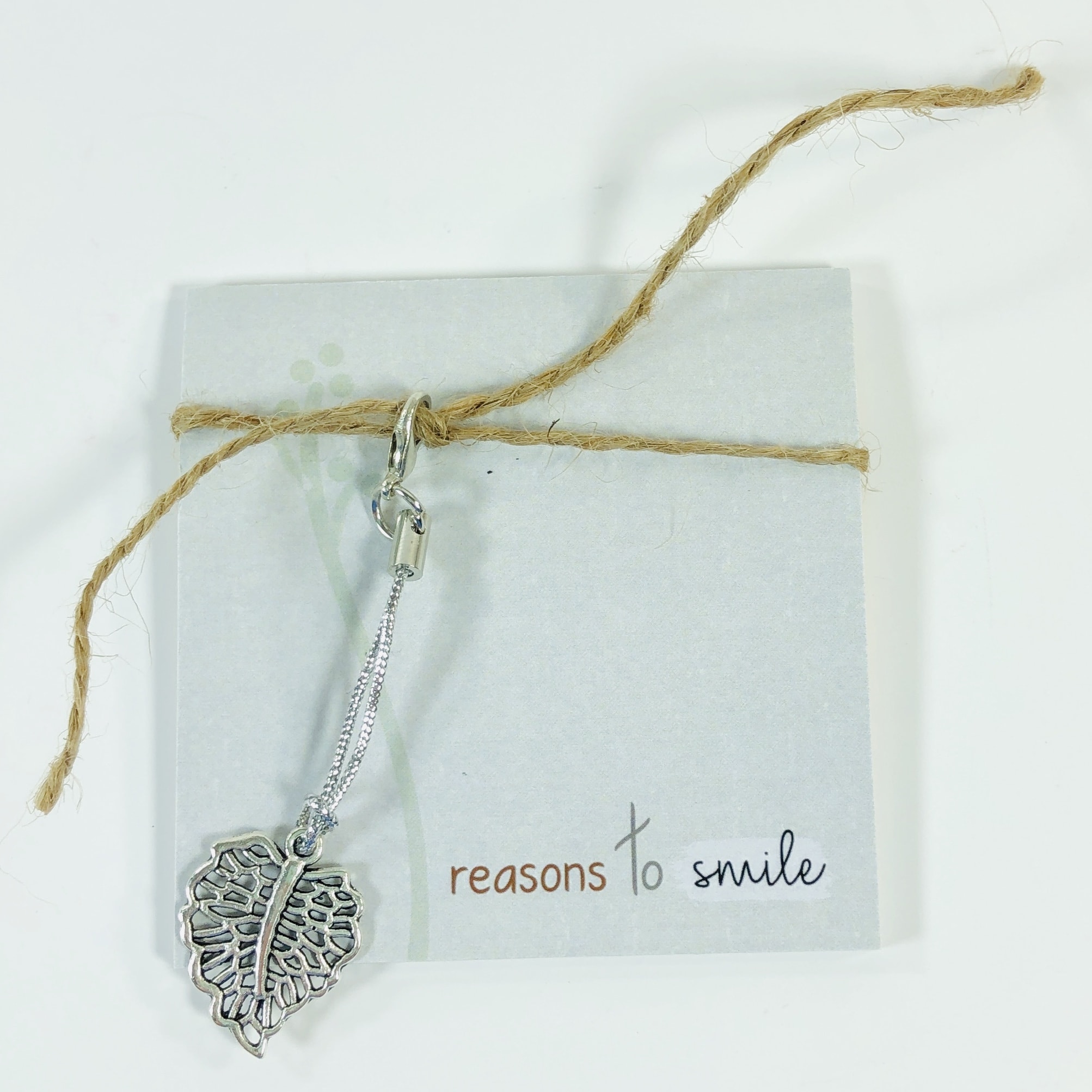 Reasons To Smile Sticky Notes and Leaf Charm I have a neat collection of charms thanks to this subscription and these sticky notes are a cool way to up my memo game.
I have enough stickies to last a while now!
Set of Four Postcards ($12 value) Similar sets of postcards on the brand's website are $12 for 4. We received four 4″ x 6″ postcards in neutral colors that are printed on matte cardstock. They are also suitable for framing or for placing on the mini easel.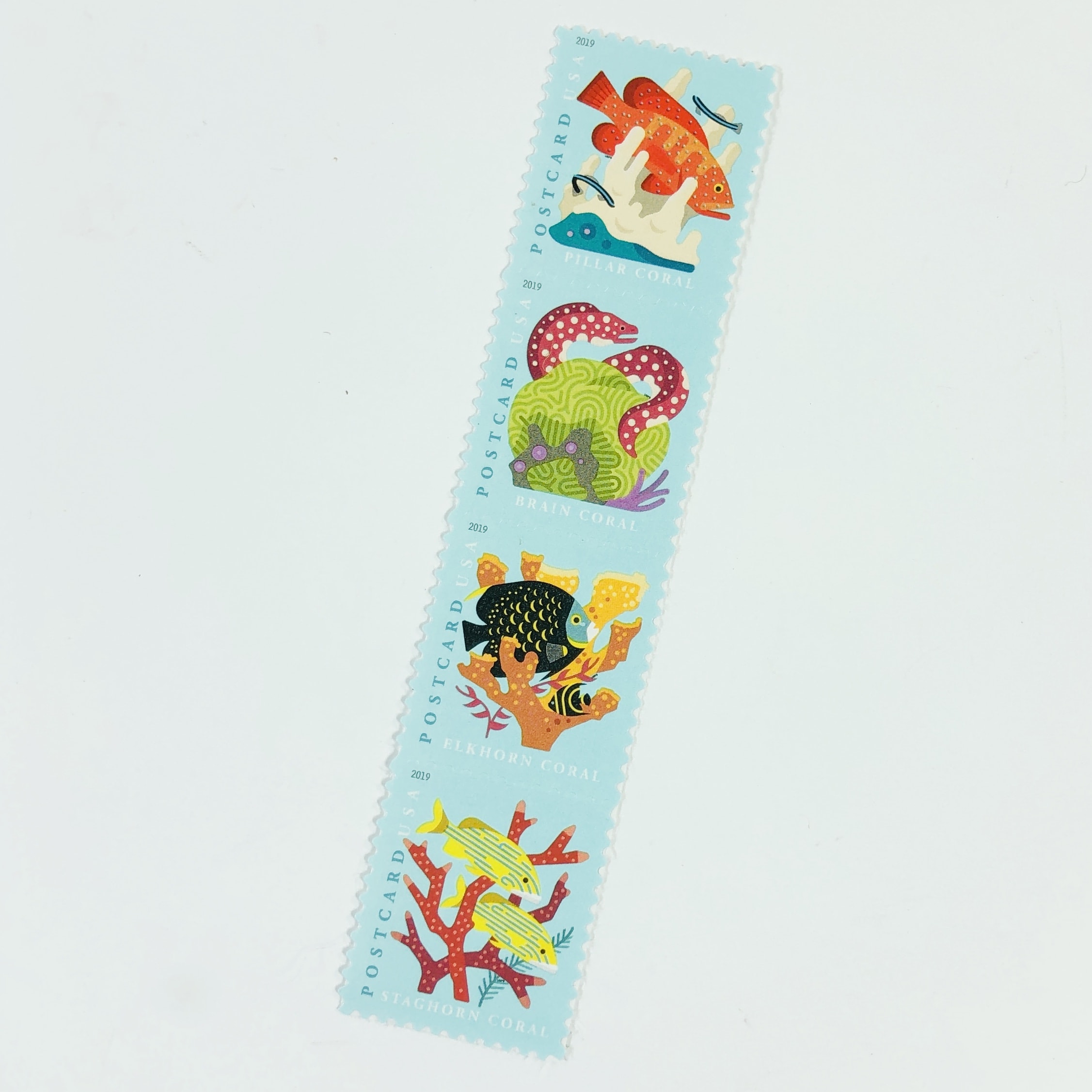 USPS Postcard Stamps (35¢ each) How adorable are these postcard stamps? You can address those postcards and send them on their way immediately!
Photo Joy Box has seriously improved the look of my desk/bookcase/fireplace mantle. I have the prints displayed all over the place and I love the pictures for their simplicity, plus they are all high quality. I think this month's print is perfect for November and can imagine placing it near my entryway for Thanksgiving visitors to see when they arrive. The other items helped remind me to be thankful and I appreciate that stamps were included for the postcards so I can keep them close by and send a card in a jiffy.
What do you think of the Photo Joy Box?