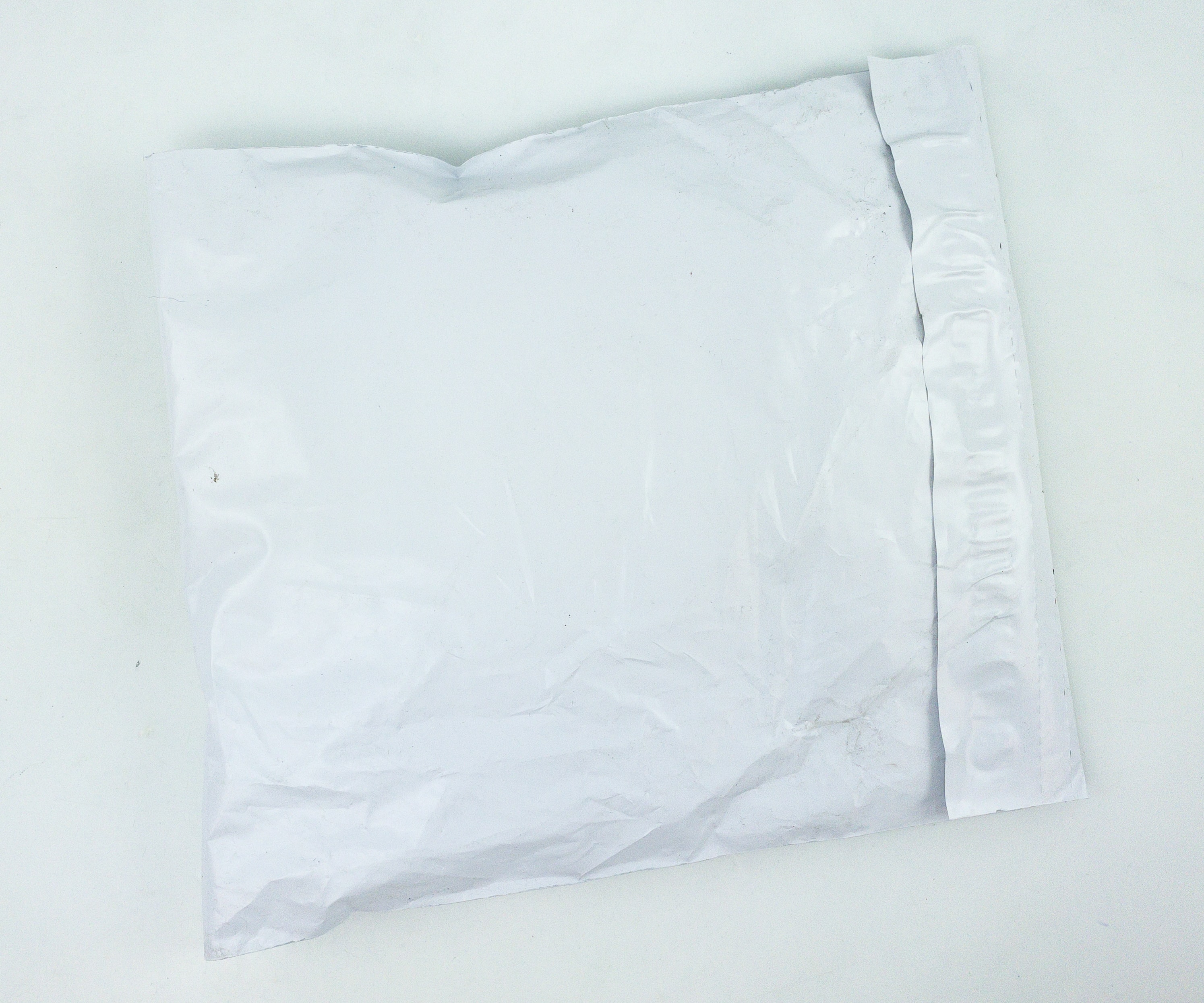 Minecraft T-shirt Club, which is used to be called Mine Chest, is the one and only official subscription for Minecraft fans! It is licensed by Mojang. The box costs $14.99 per month + US shipping. Every month includes a T-shirt and a bonus item like pins, or patches or plushies every month!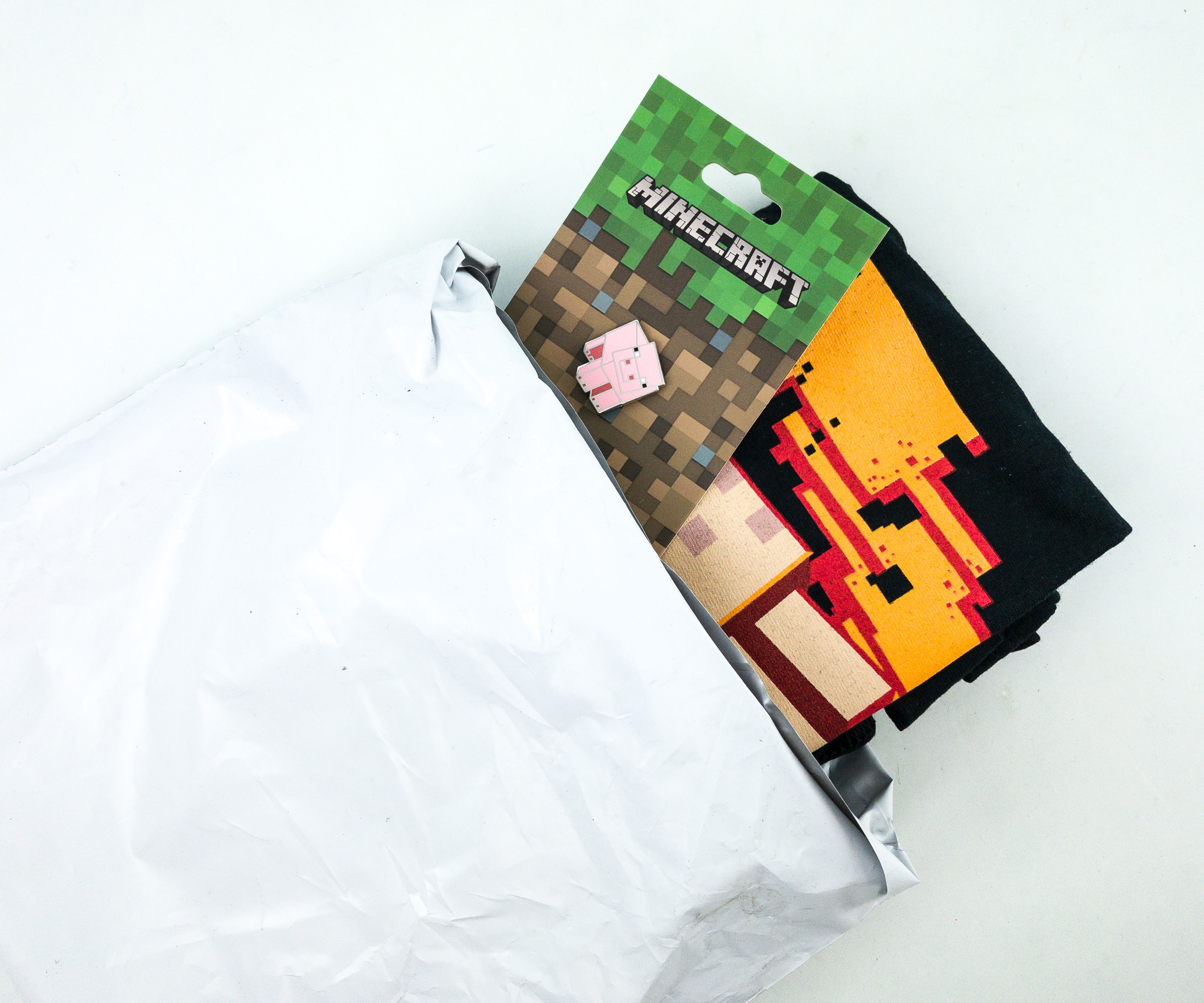 All the items are packed in a white polybag with the shirt neatly folded inside!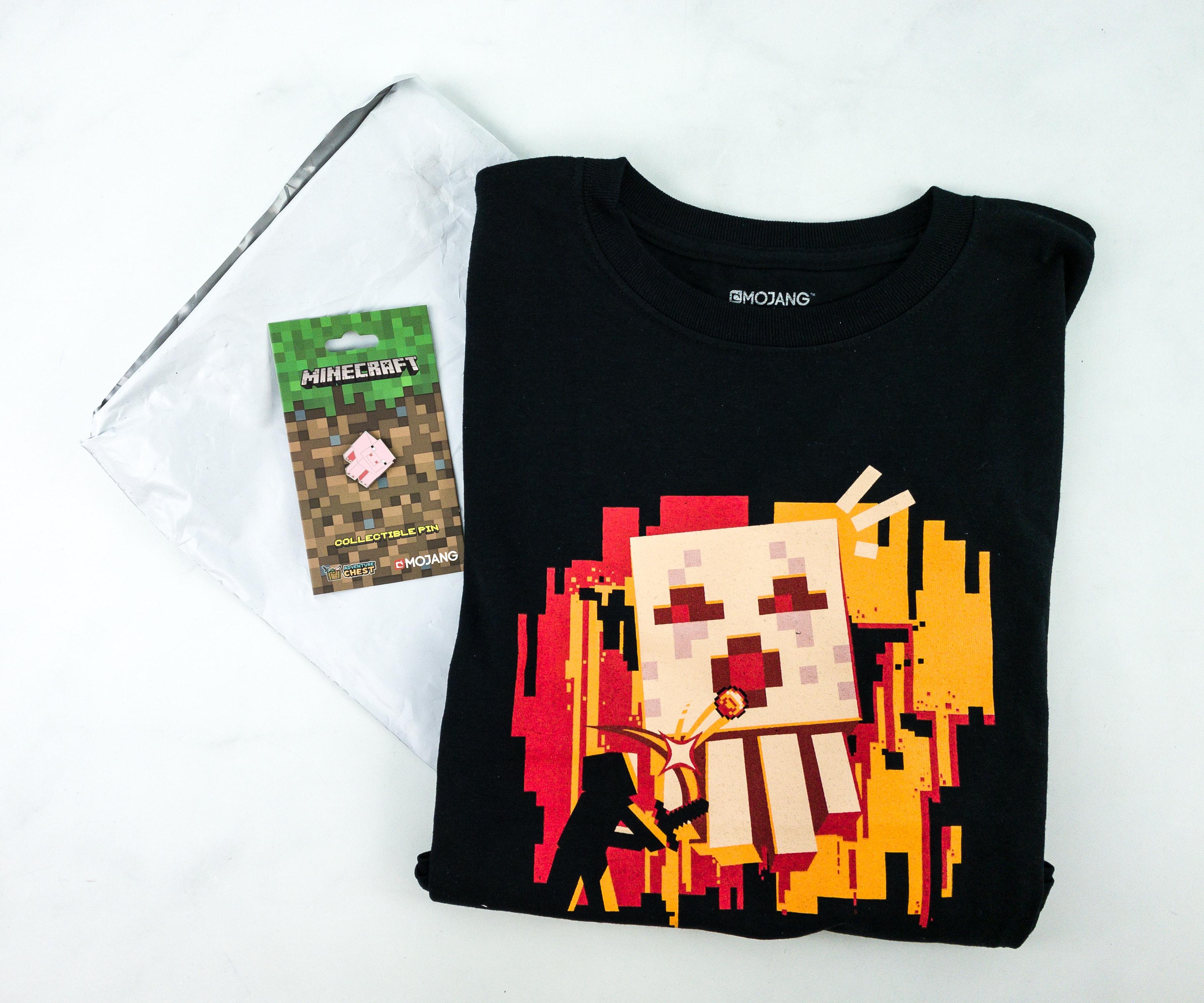 Everything in my November 2019 pack!
Minecraft Collectible Pin. This month's exclusive collectible pin features Minecraft pig! It's a passive animal mob that spawns in the grassy areas of the Overworld.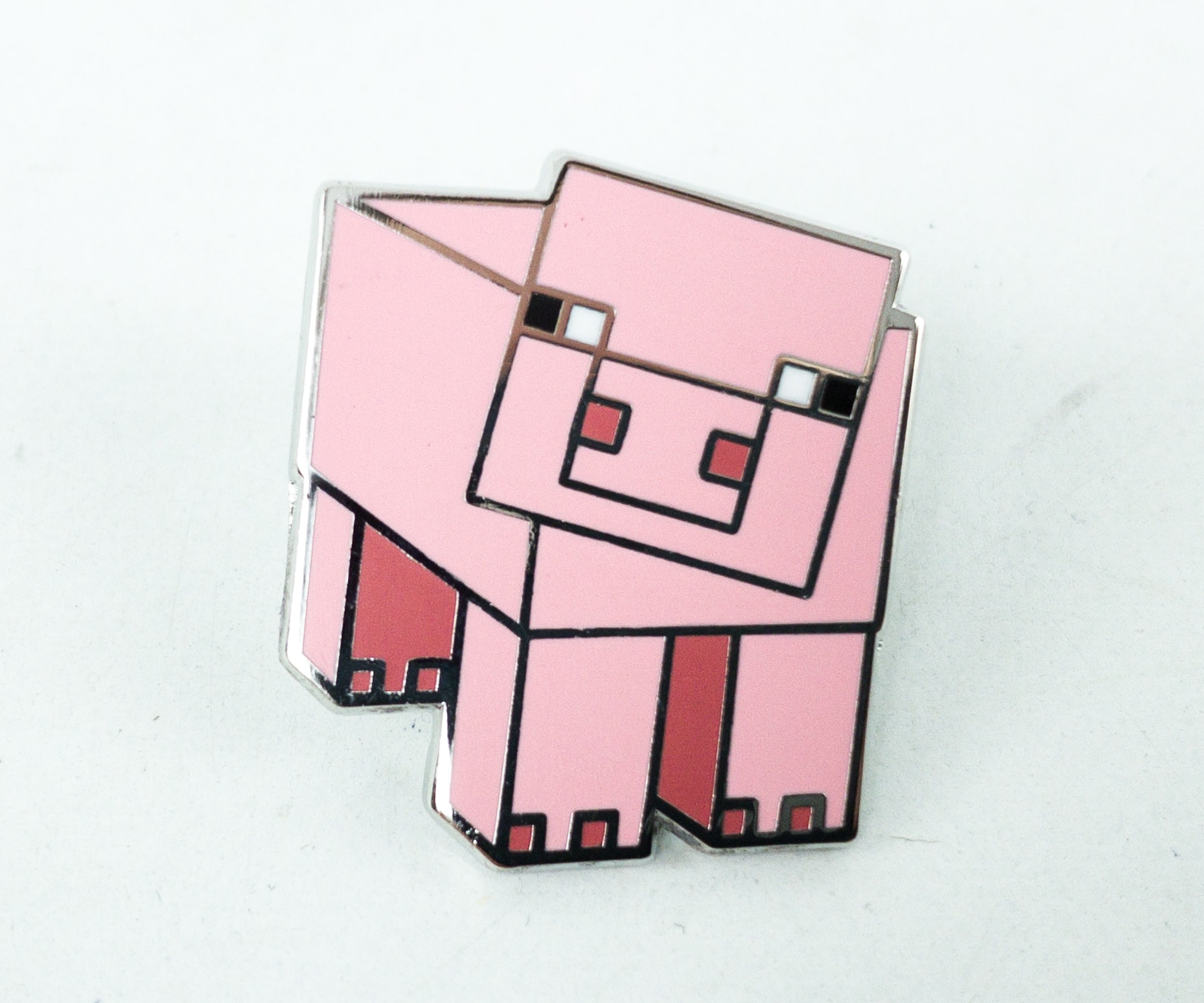 In the game, you can lure the pig using a carrot, potato, beetroot, or wheat. Once they enter the love mode, you can either kill them to produce a porkchop! It's a super cute and detailed pin, and a great addition to my Minecraft pin collection!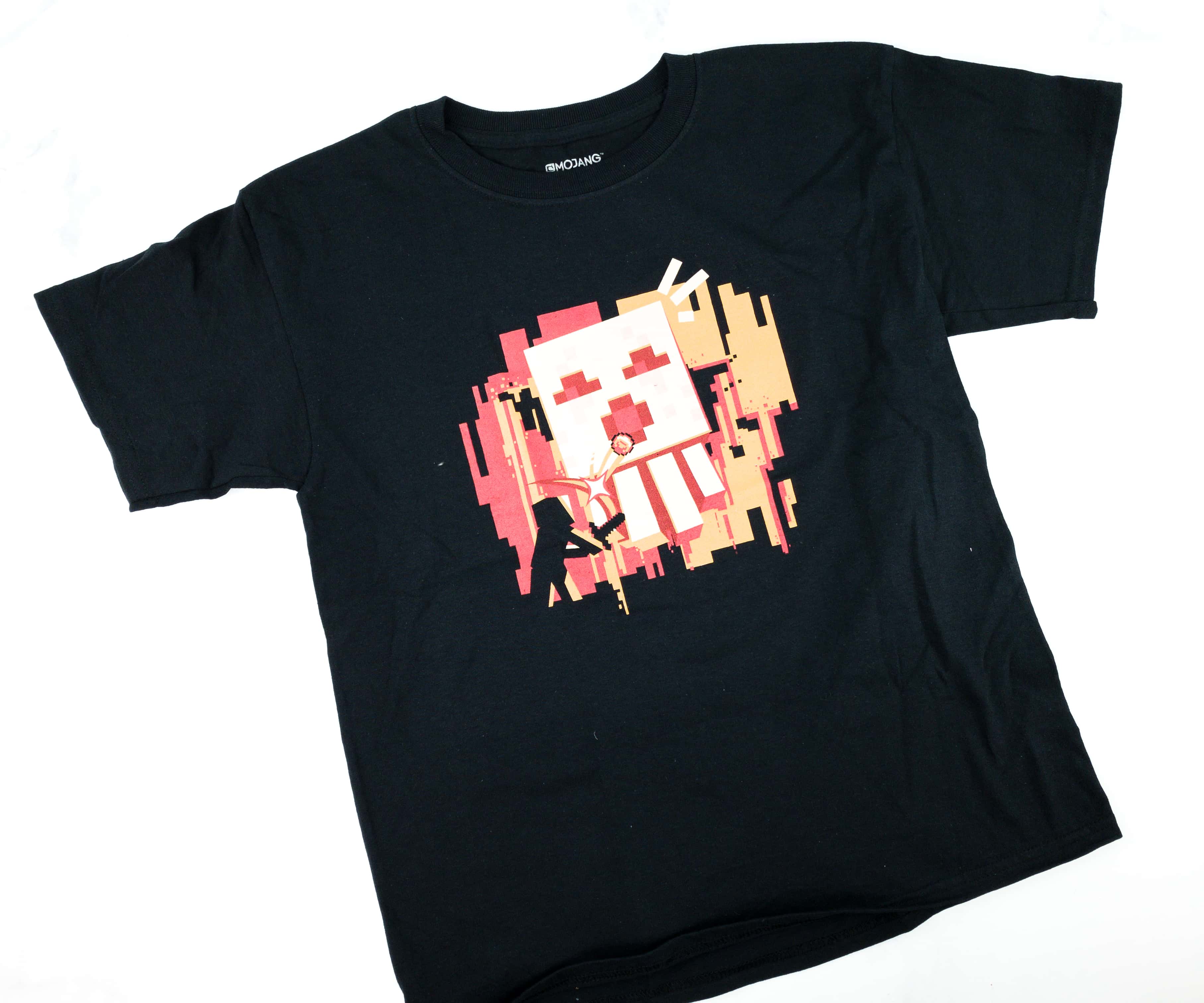 Minecraft T-Shirt. This month's featured Minecraft wearable is a black shirt made from 100% premium quality cotton. It's soft, breathable, and super comfortable to wear!
The shirt's design looks so cool! It features The Giant Ghast, a boss mob that appears in the Jail House Block. It's considered to be the second largest mob that naturally spawn in the game next to the Ender Dragon.
We love Minecraft and getting a fresh Minecraft-themed shirt every month makes us happy! As usual, the shirt we got this month looks cool and unique. It's ideal to wear on any casual day and the fabric is high-quality as well. They even send us a pin along with the shirt! If you are a Minecraft fan like us, this is a fun way of getting licensed items regularly! We're excited for the next package already!
What do you think of these new changes on Mine Chest?