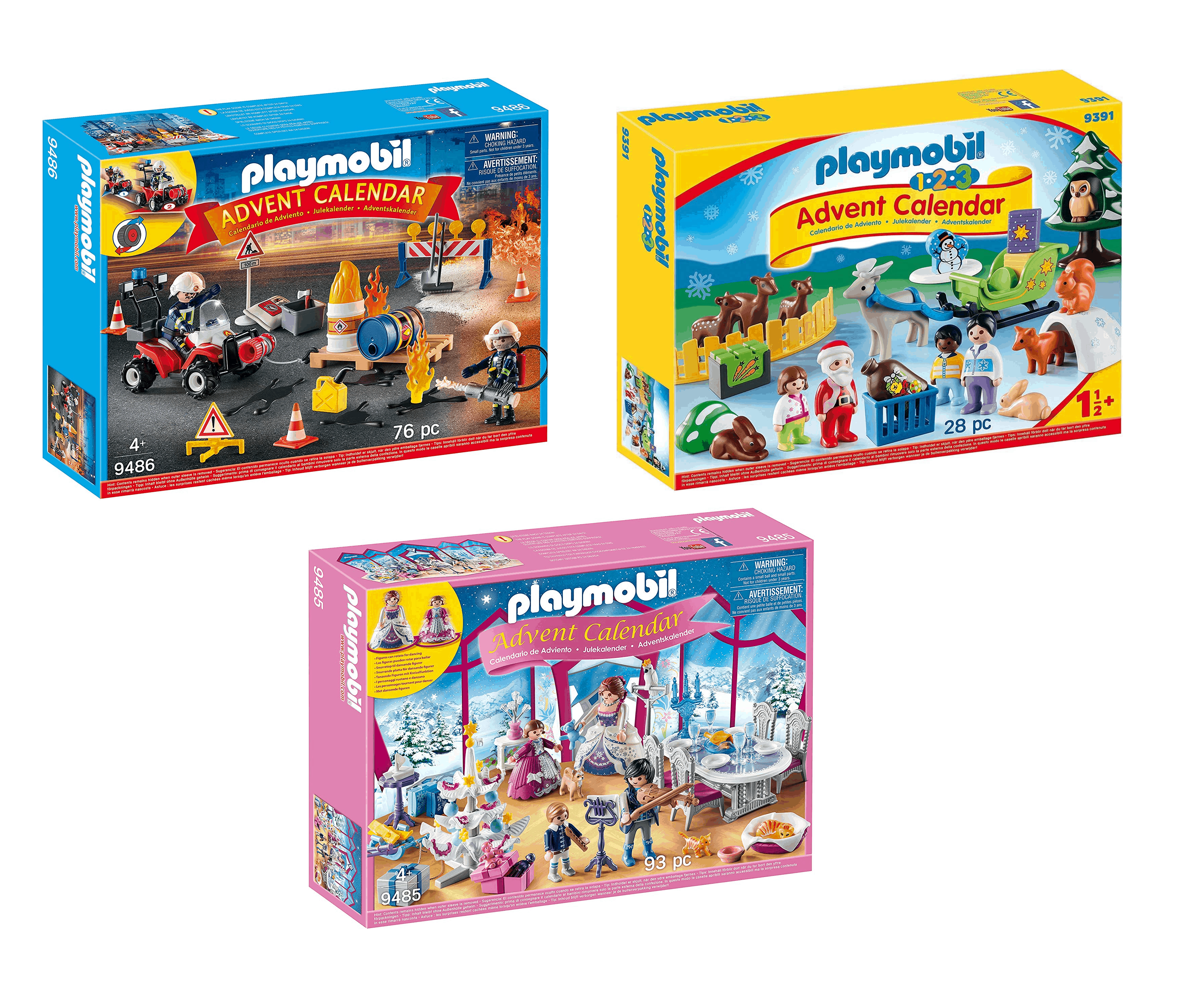 The 2019 Playmobil Advent Calendars are available now!
Playmobil Christmas in the Forest Advent Calendar (now $23.76)
Traditional holiday-themed Advent calendar for the littlest ones, with lots of forest animals and Santa Claus in a reindeer sleigh.
Playmobil Construction Site Fire Rescue Advent Calendar ($24.99)
Fire on the construction site! The firefighters are immediately on the scene with their quad (with pull-back motor) to secure the danger zone and fight the fire with the foam cannon. With lots of accessories to protect, extinguish and clean up the fire.
Playmobil Christmas Ball in the Crystal Hall Advent Calendar ($24.99)
The family celebrates Christmas in the sparkling and festively-decorated crystal hall. After the abundant Christmas feast, they play music and dance together. Everyone is looking forward to opening their presents. With lots of accessories hidden behind the 24 doors.
Looking for even more advent calendars? Check out all our posts on Advent Calendars or find more on Amazon, or see the list of Advent Calendars in the directory!