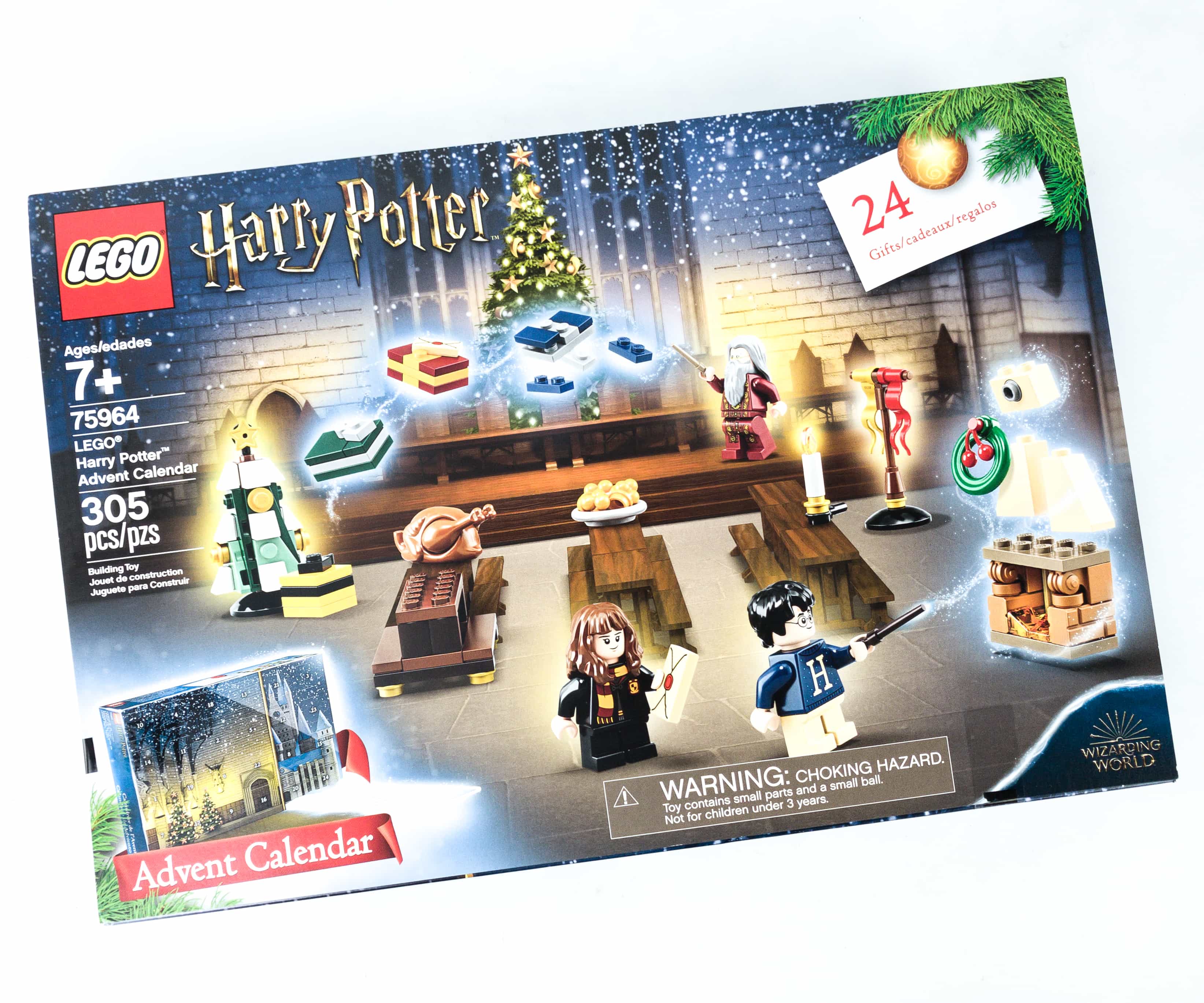 The LEGO Harry Potter Advent calendar is here!
LEGO Advent calendars are undeniably one of the hottest advent calendars for all ages all over the globe. Every year, they release 3 advent calendar designs you can choose from but this year they've added Harry Potter!. This year's advent calendar lineup includes LEGO City Town Advent Calendar, LEGO Star Wars Advent Calendar, Lego Friends 2019 Advent Calendar.
For 24 days of fun, a different surprise awaits you behind each door – and they are ALL Harry Potter themed, with some great minifigs! Great for either play or display, these models can be enjoyed not just during Christmas but all year long.
If you're in the UK, grab these calendars from IWOOT in the UK (delivery is $2.99 in the US).
LEGO Harry Potter Advent Calendar ($34.99)
Make this a magical Christmas for any Harry Potter fan with the 2019 LEGO Harry Potter Advent Calendar
Includes 7 minifigures: Harry Potter, Hermione Granger, Ron Weasley, Albus Dumbledore, Professor Flitwick, Hogwarts Architect—plus a Hedwig figure and a micro Hogwarts Express train
Harry Potter fans can count down to Christmas with the LEGO Harry Potter Advent Calendar and receive a LEGO toy from the Harry Potter movies every day for 24 days!
By combining the various toys, kids can recreate familiar holiday scenes from the Harry Potter movies—from Christmas dinner in the Great Hall to the arrival of the Hogwarts Express
The 24 Harry Potter gifts found within this special holiday calendar can be built together with all other original LEGO sets and LEGO bricks for creative building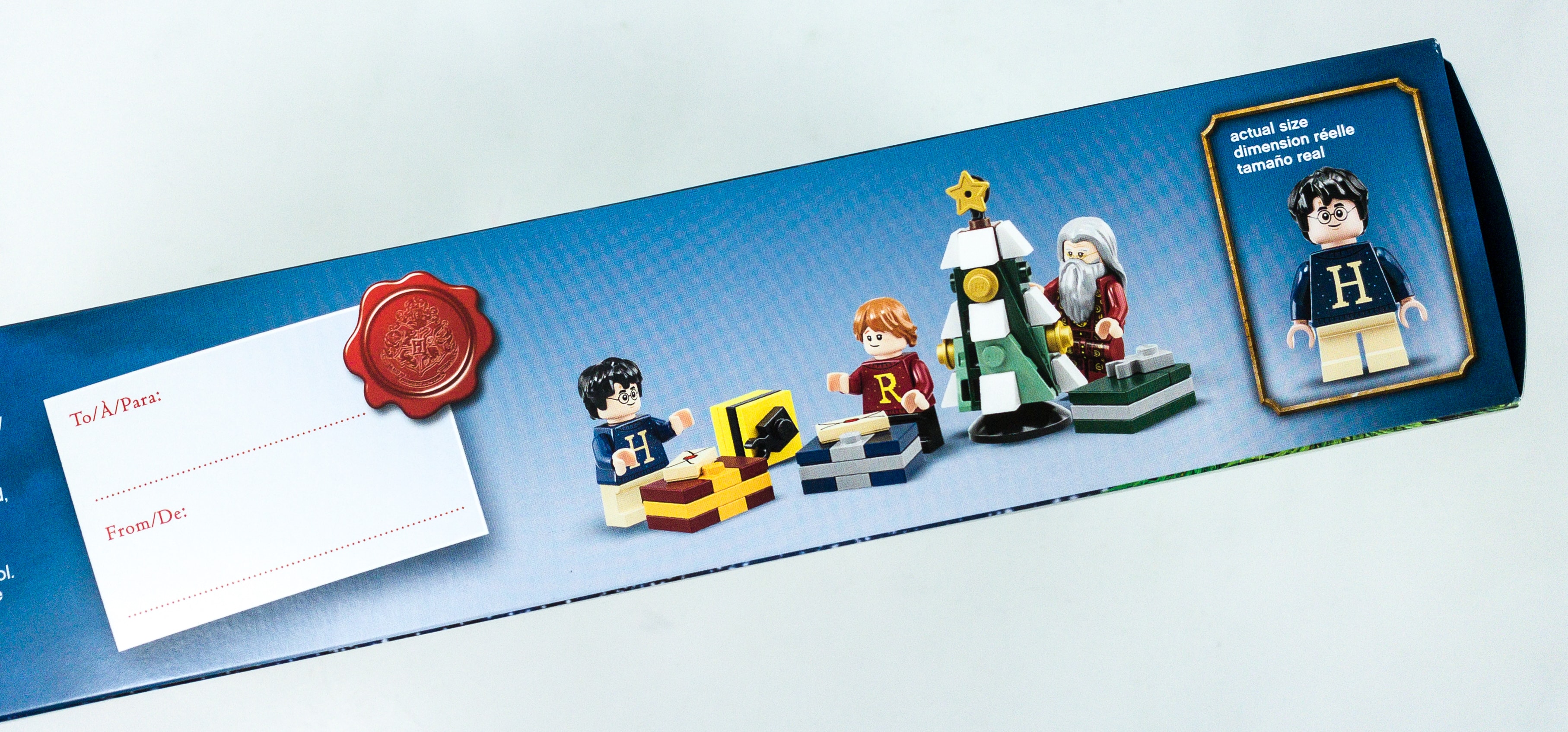 Featured at the side of the box are some mini figures that you can expect inside! There's also a provided space where you can write the recipient's name and the giver's name in case you're going to gift it.
As always, the boxes are in random order. This is done to make things a little more interesting!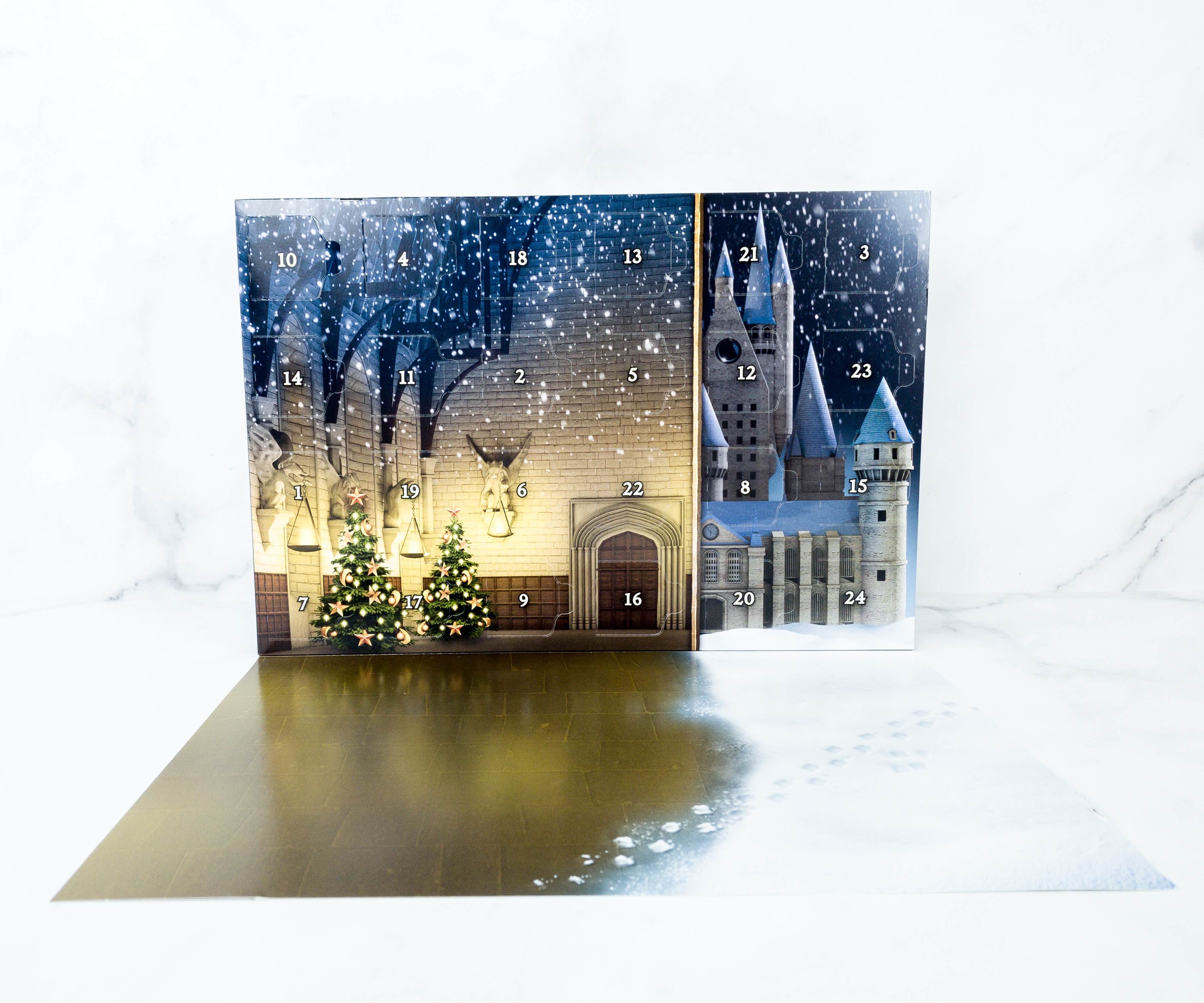 Looks familiar? Yes, it's the iconic Hogwarts Castle!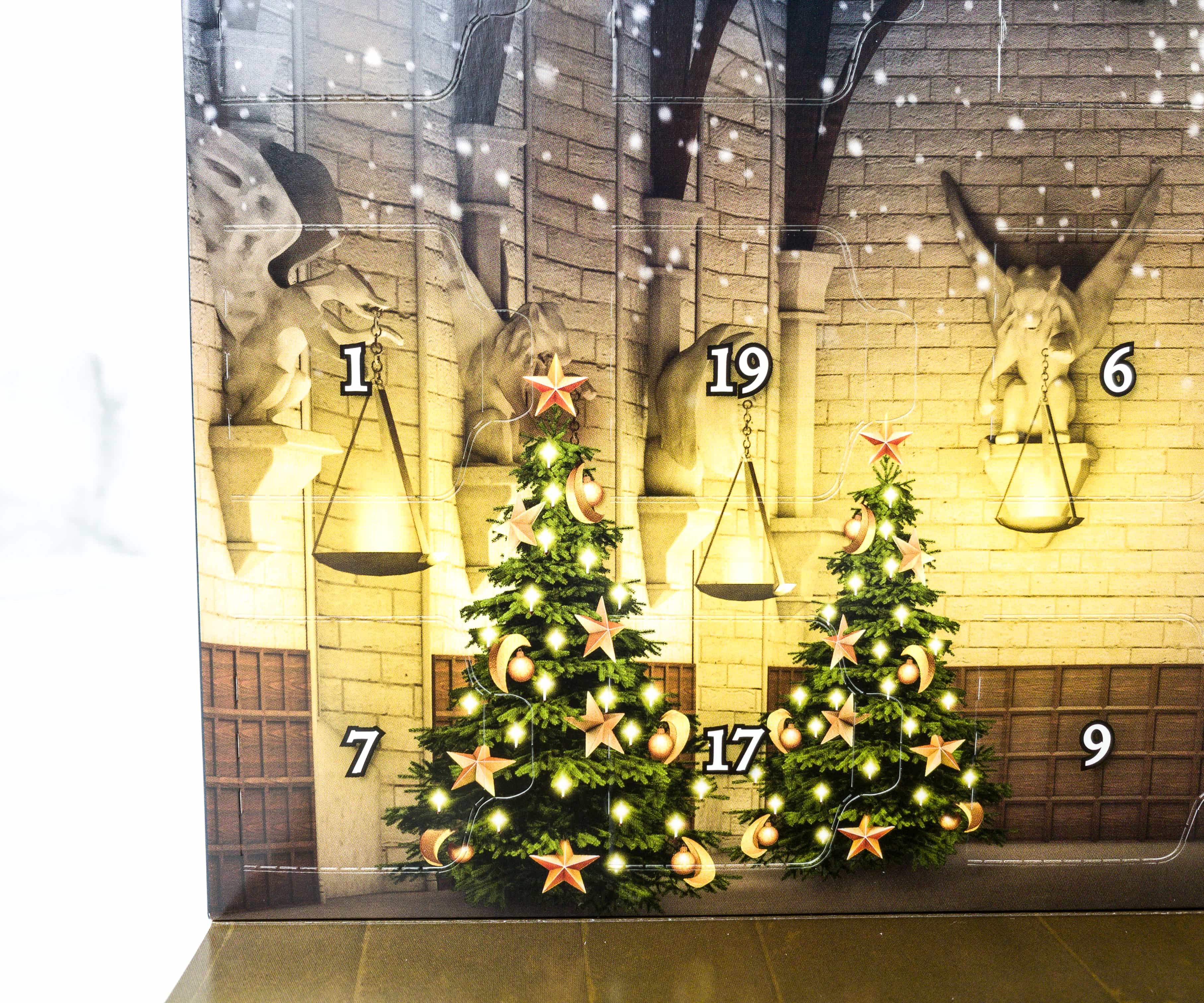 To open, simply push the lock and slowly tear the side!
We opened the first compartment and we got an exclusive Harry Potter mini-figure!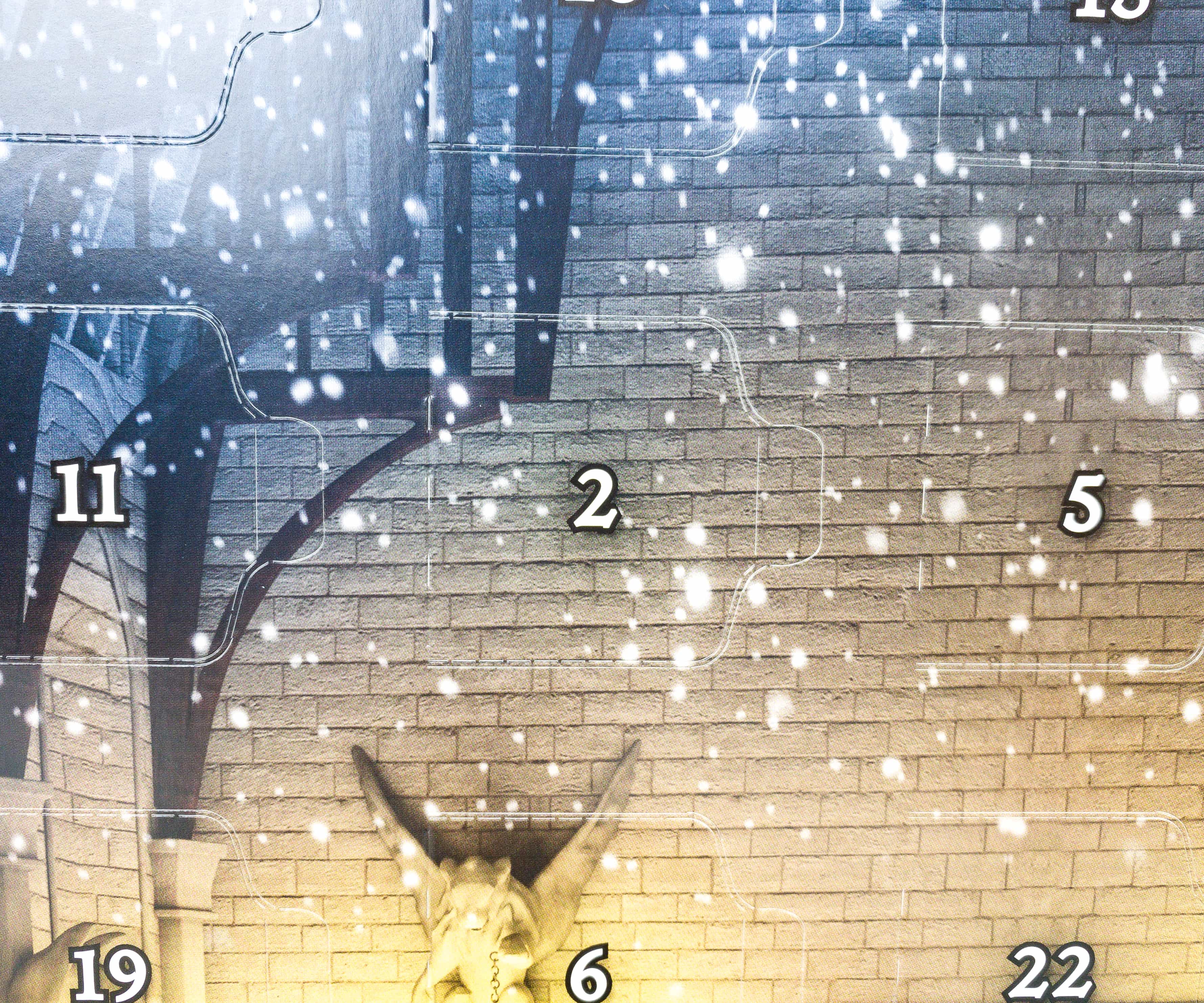 Since the compartments are in random order, the second box is placed in the middle part of the box above the sixth chamber.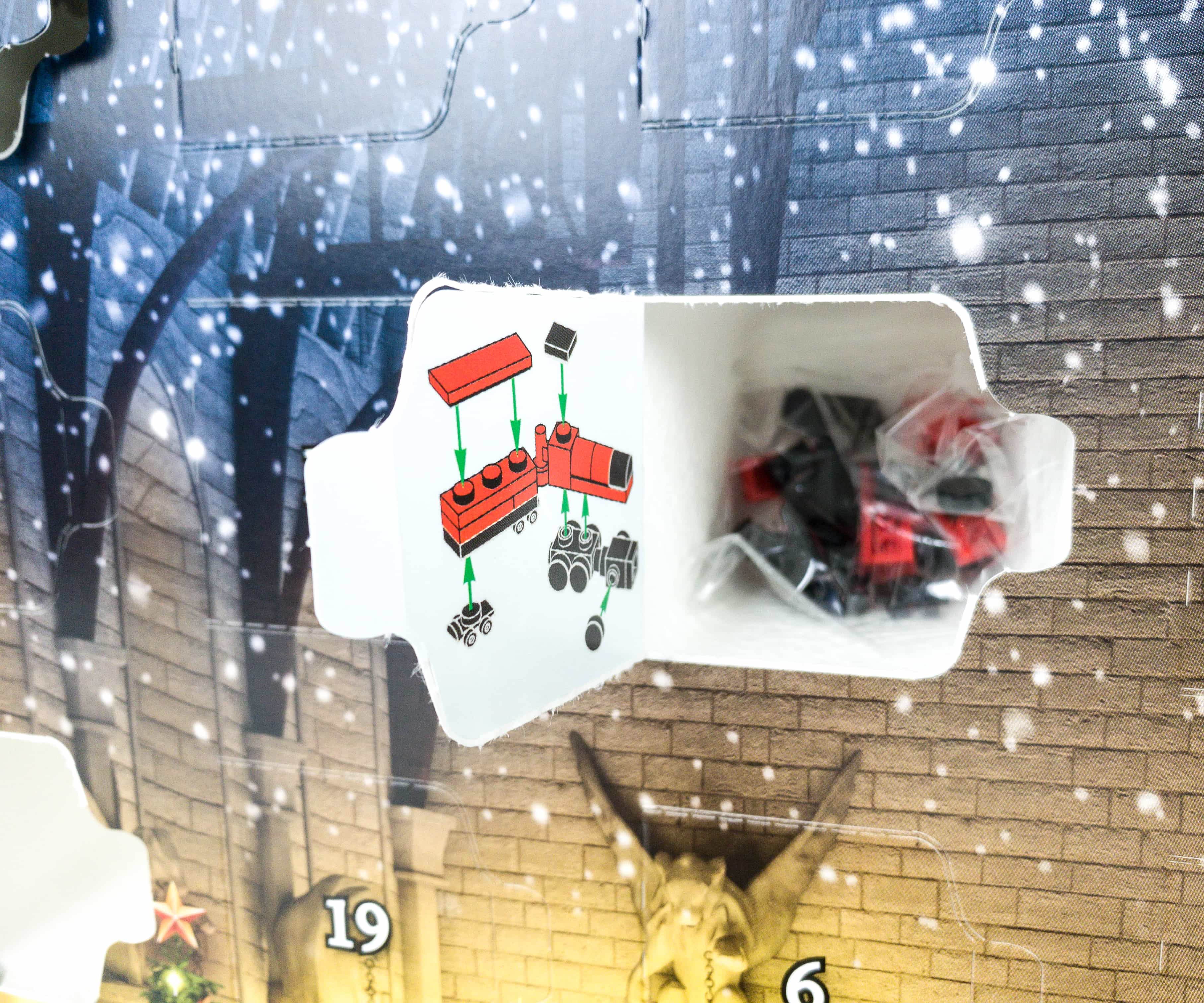 Inside is the Lego version of Hogwarts Express, a classic locomotive train that will transport you from the train station to the Hogwarts School of Witchcraft and Wizardry!
The third compartment features two separate packs of Lego builds.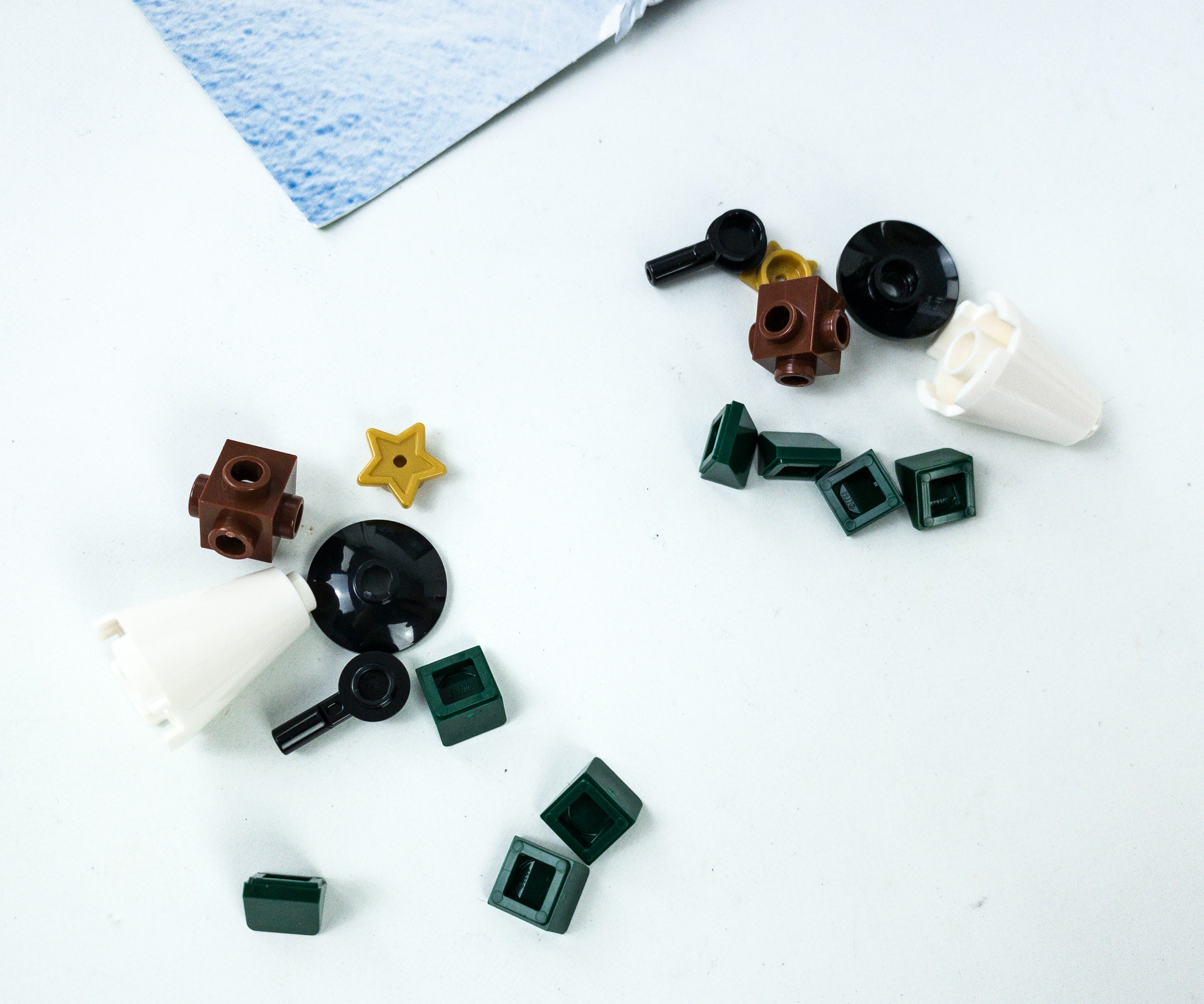 Each pack consists of 9 pieces of Lego bricks!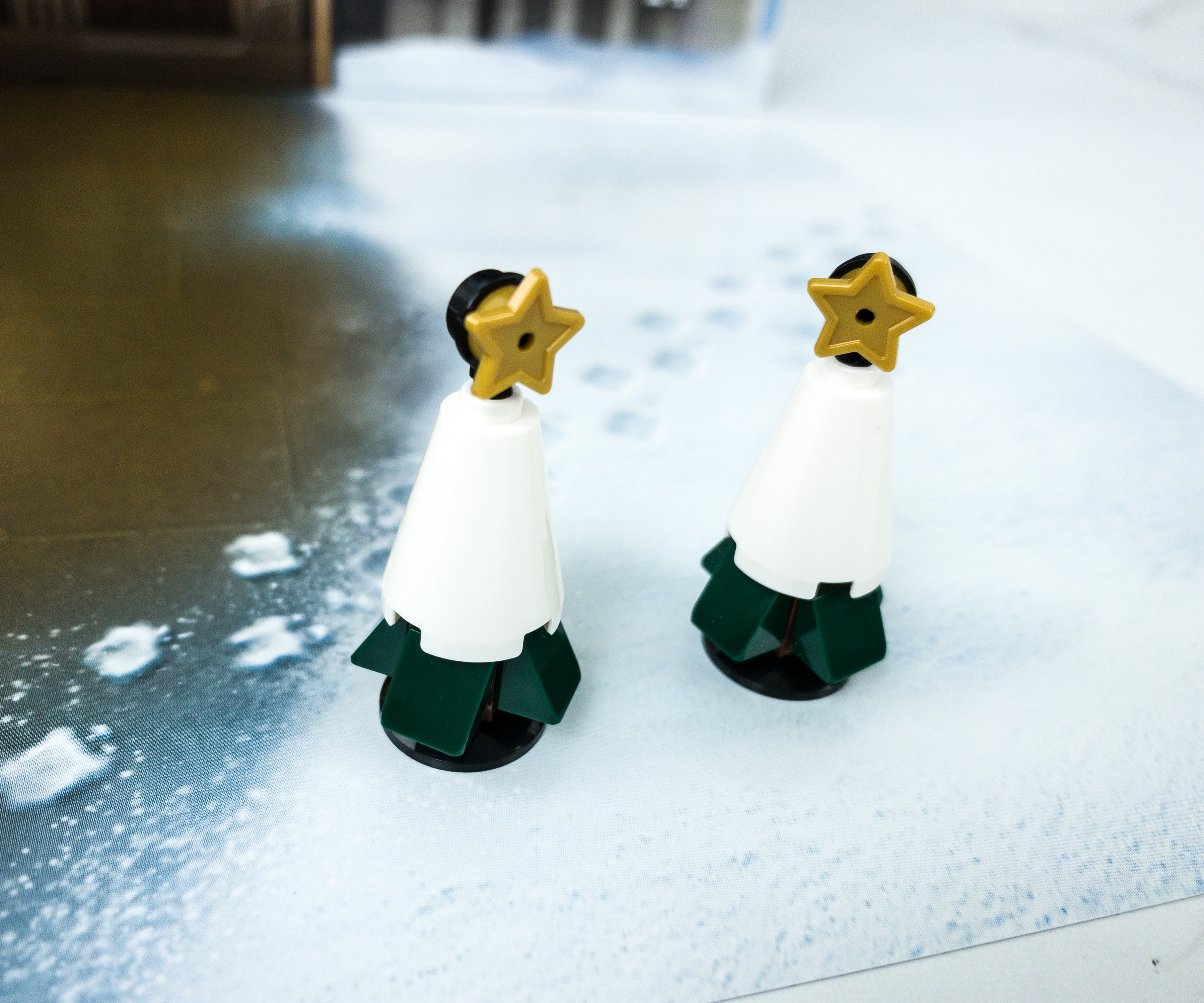 These Christmas trees were so easy to build, my kids don't even need an instruction manual to get it done.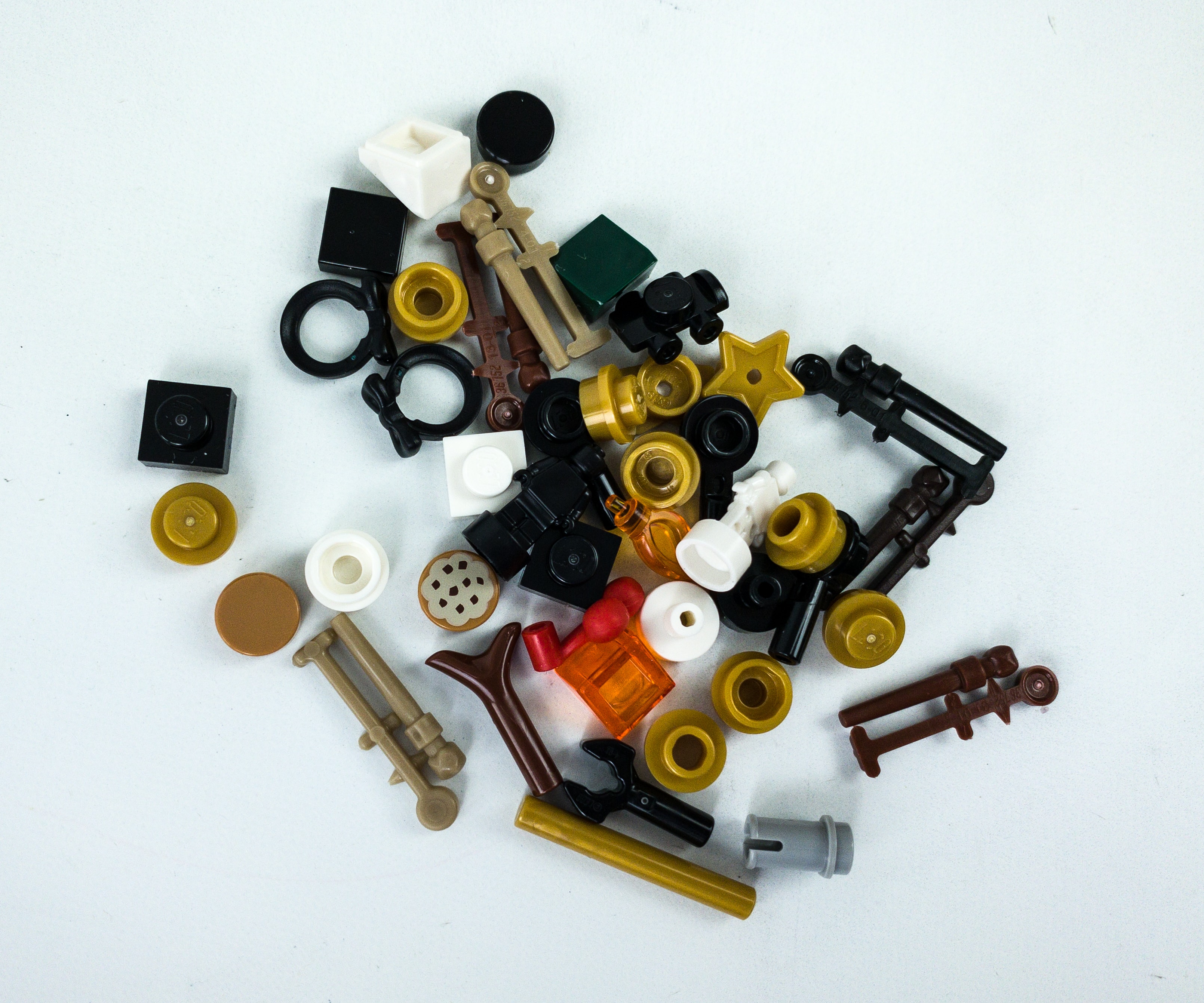 What we love about these bricks is that they can be used interchangeably. You can switch and connect them with other bricks to form a new one!
Here's a top view of all the items inside the Lego City advent calendar!

The first batch includes Harry Potter and Professor Minerva McGonagall mini-figures, 1 large and 2 small Christmas trees, Hogwarts Express train, and Gryffindor house flag.
We also got a Ron Weasley mini-figure, a dining set, a variety of food, and the Slytherin house flag.

Snowman, Hermione Granger, and Professor Flitwick are the mini-figures in the third batch. It also includes a chess piece and Ravenclaw and Hufflepuff house flags!

Finally, the last batch includes a Professor Dumbledore mini-figure and other Hogwarts-inspired builds.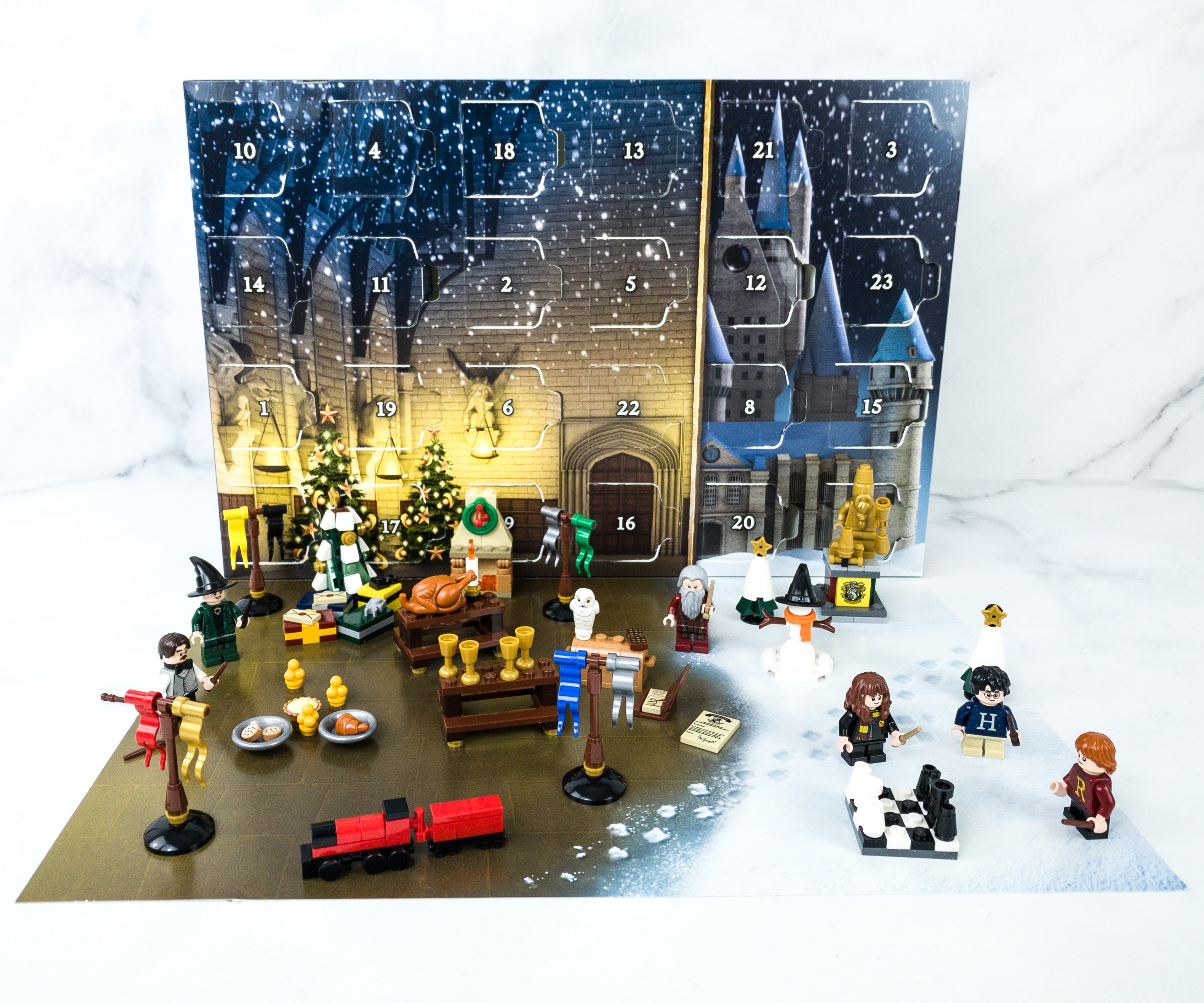 Here are all the Lego builds and mini-figures we got, and it looks like a busy scenario when they are all put together!
There's our favorite trio, Harry, Ron, and Hermione, playing chess in a magical way!
The banquet is ready and the hall is filled with food and gifts. It's a magical Christmas in Hogwarts!
This year's Lego Advent Calendar featuring Harry Potter and the Wizarding World is truly enchanting! The Lego inclusions are all awesome and high-quality. The mini-figures are nicely detailed, so you can easily recognize the characters. They also included some of the most iconic characters like Harry, Ron, Hermione, and Professor Dumbledore, as well as other Christmas-inspired and Hogwarts-inspired builds. It makes a perfect gift to give your friends and family who are Potterheads!
Did you get one of this year's Lego Advent Calendars? You can still get the Lego Harry Potter Advent Calendar!
Looking for even more advent calendars? Check out all our posts on Advent Calendars or find more on Amazon, or see the list of Advent Calendars in the directory!