Crate Chef is a bi-monthly subscription that sends a specially curated box filled with chef-curated kitchen items, food products, as well as selected recipes. They invite a luminary from the culinary world to curate each box with their favorite finds. Each box costs $45.
DEAL: Save 10% off your first order with coupon code HELLO10.
There's a card on top of the items.
The box is stuffed with all the items and brown squiggles to cushion everything!
Each month, Crate Chef collaborates with a different famous chef to bring you products that will up your cooking game. This month, they collaborated with Jessica Merchant.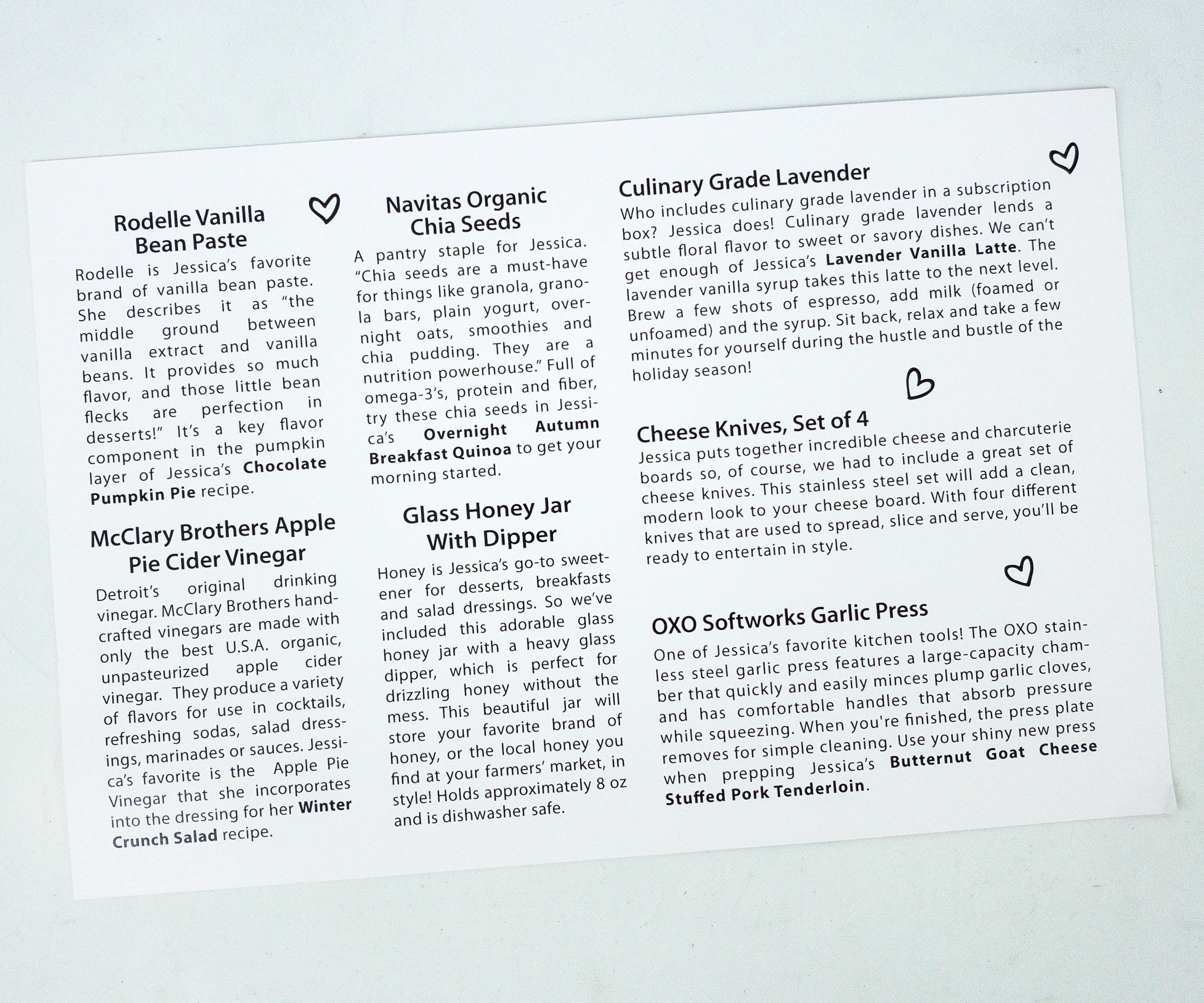 Listed at the back of the card are all the items included in this month's box.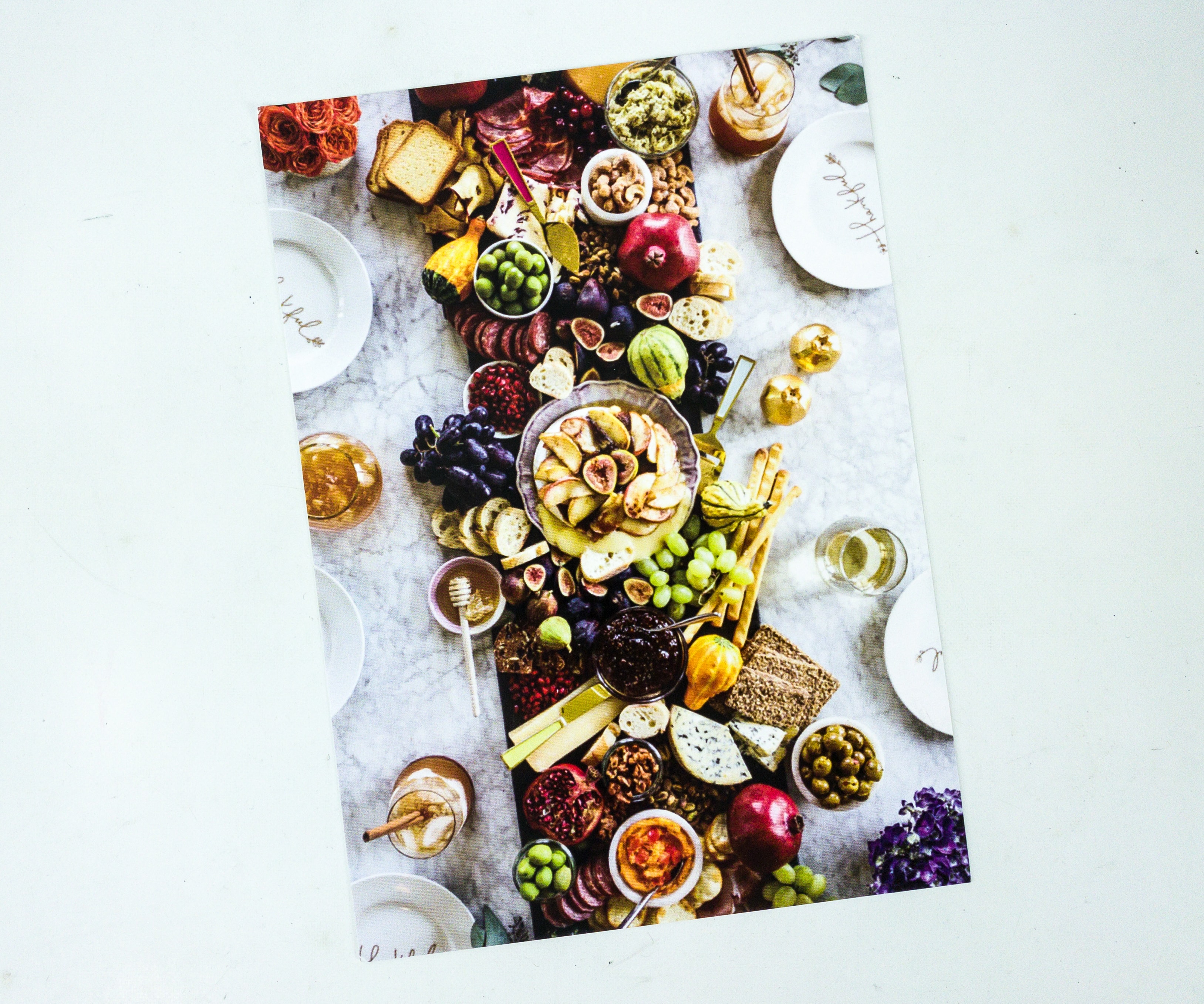 Another card features a photo of a beautiful spread!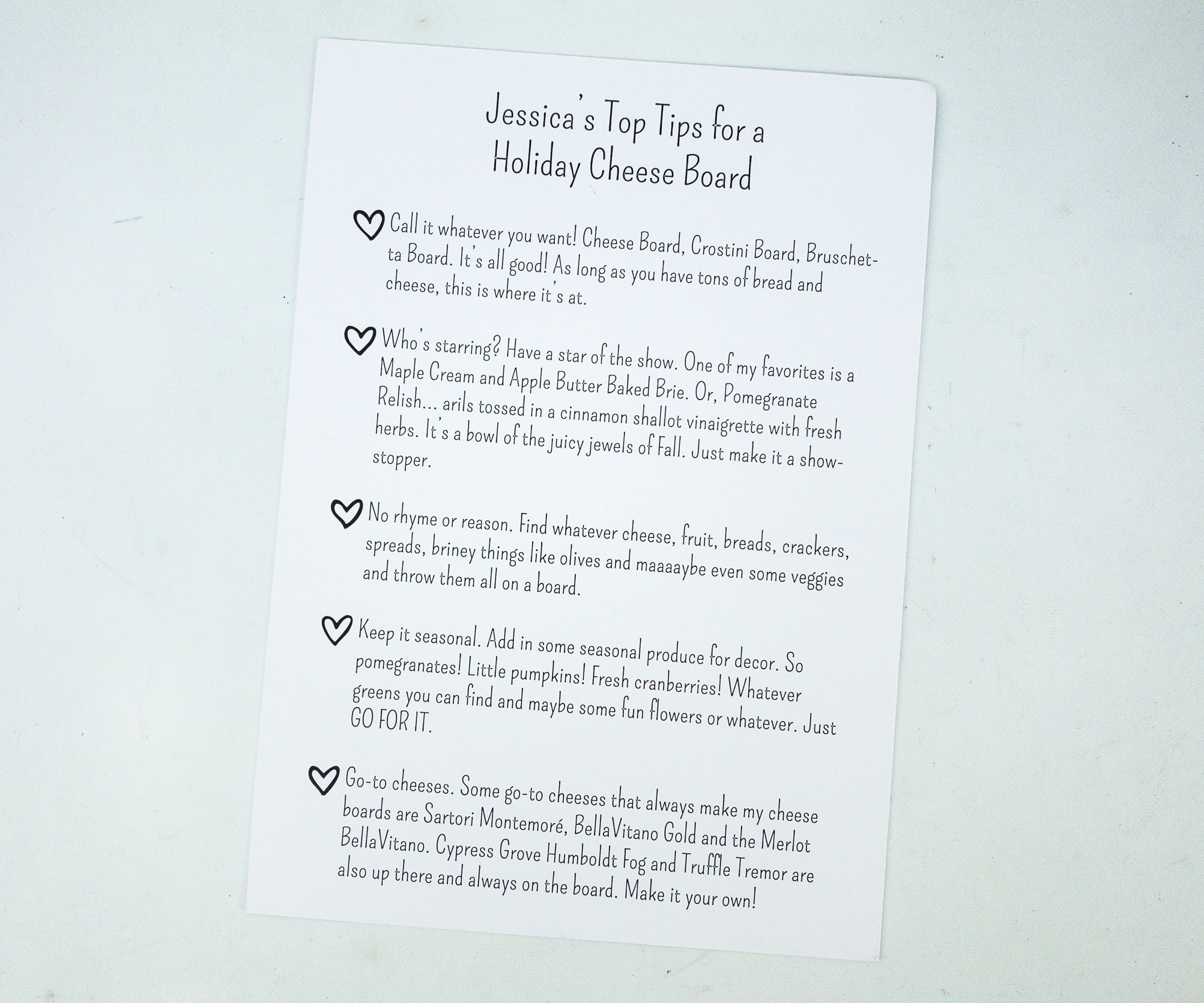 At the back, there are tips for creating a holiday cheeseboard.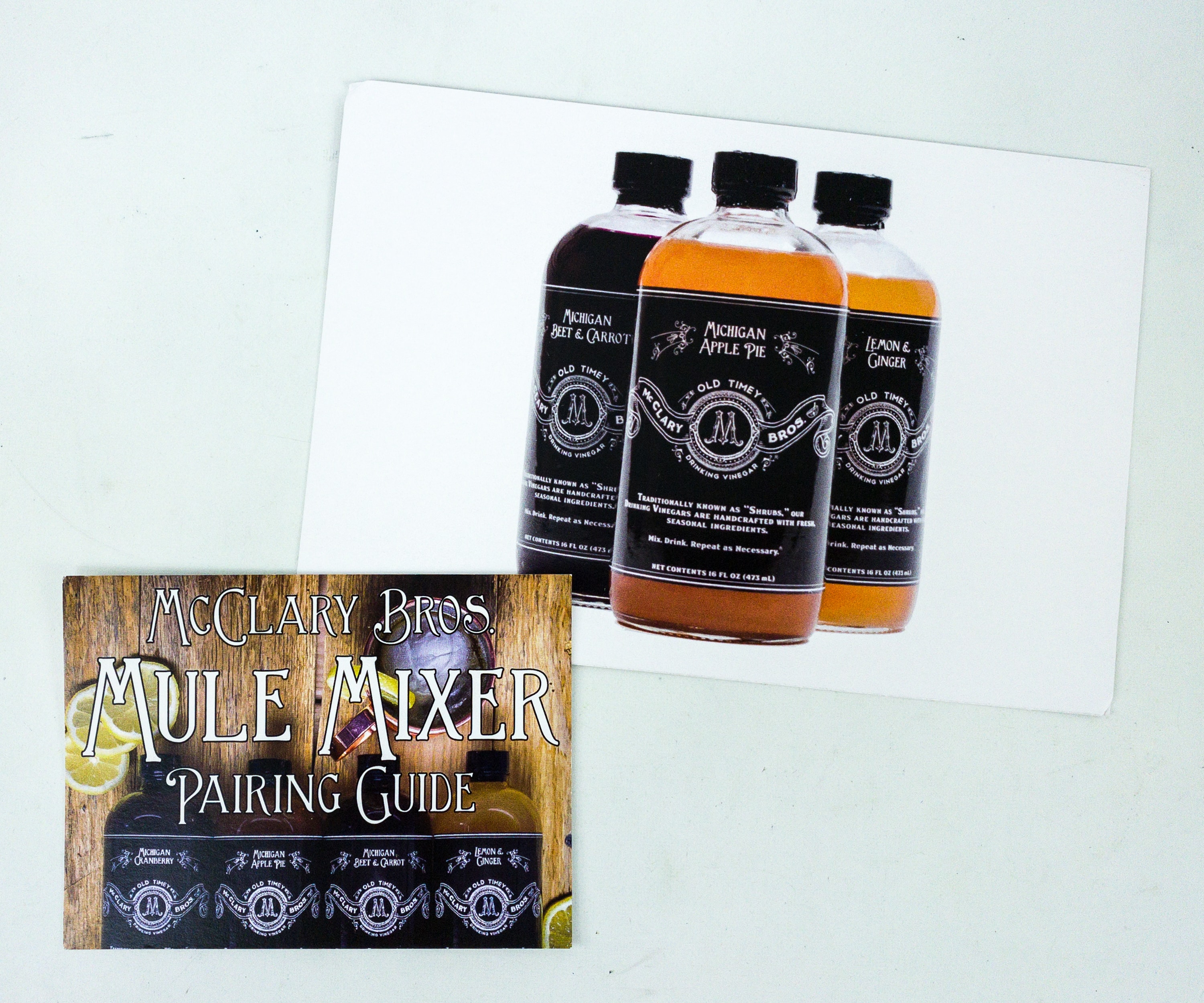 They also included promotional cards from McClary Bros and Detroit's Original Drinking Vinegar.
At the back of each card, there are pairing guides.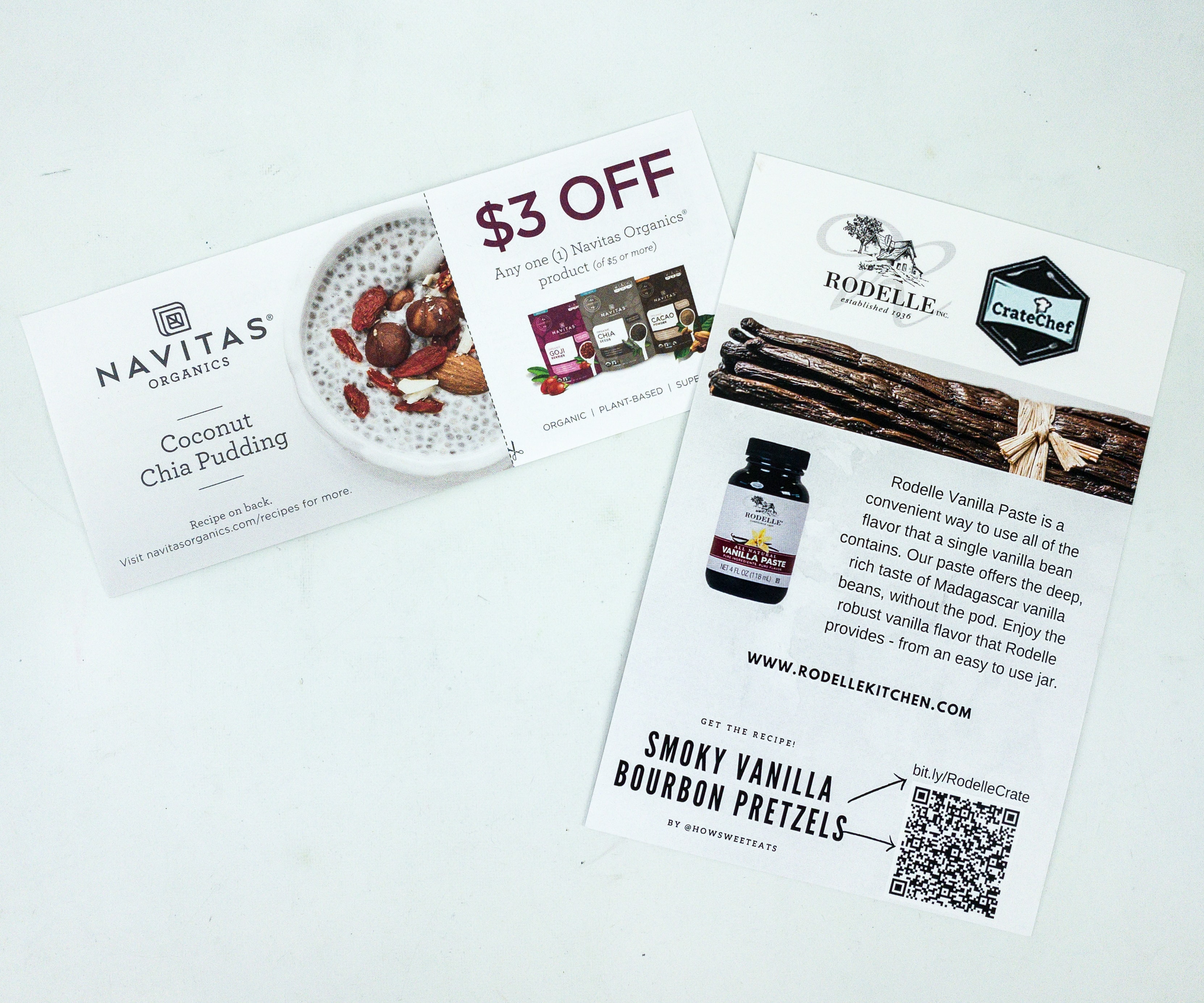 We even got a coupon from Navitas Organics and a QR code for a recipe from Rodelle Kitchen.
The box includes three recipe cards, and all of them are from this month's featured chef.
Every card comes with the lists of all the ingredients, incorporating items from the box and simple directions for preparing the dishes.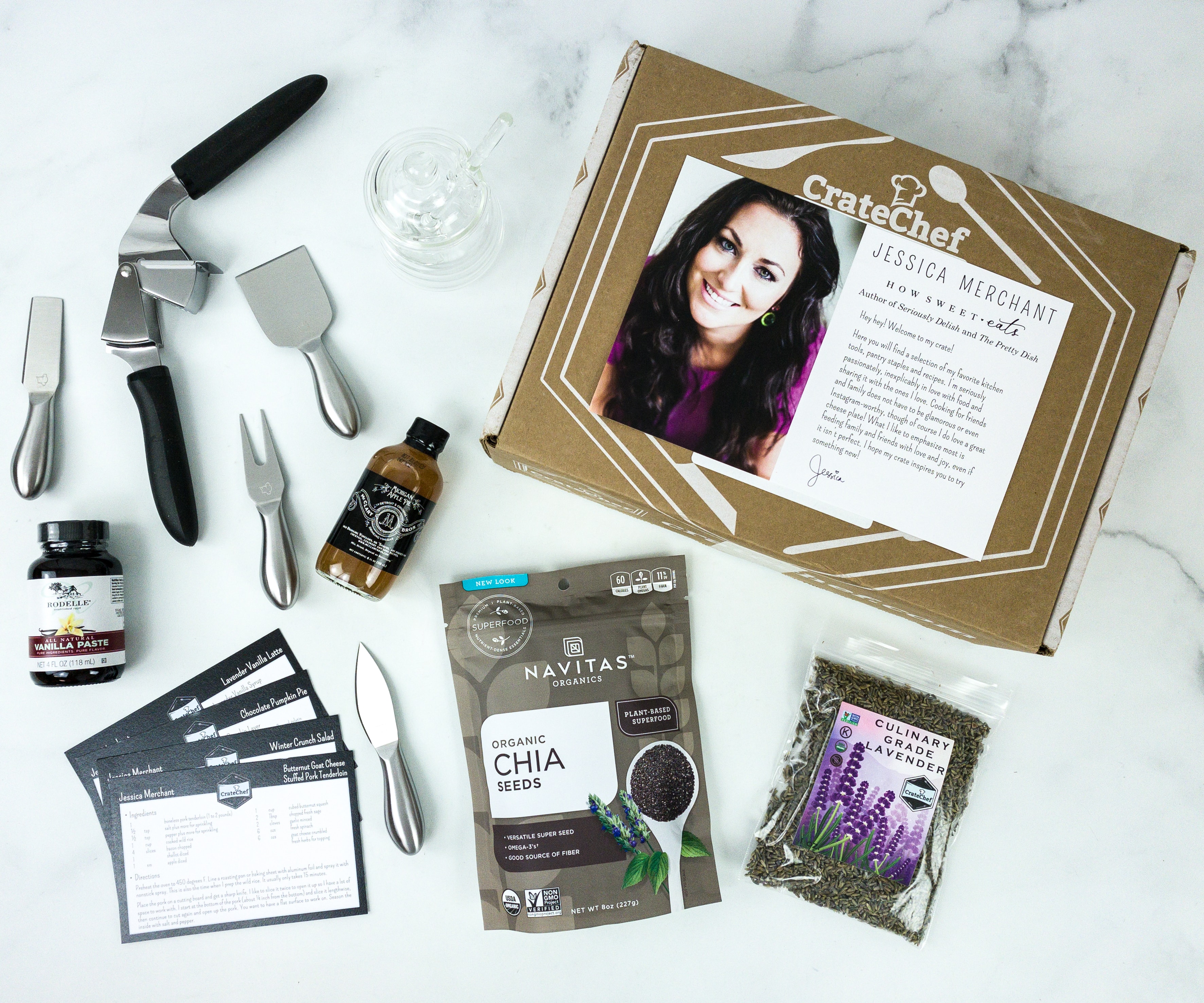 Everything in my box!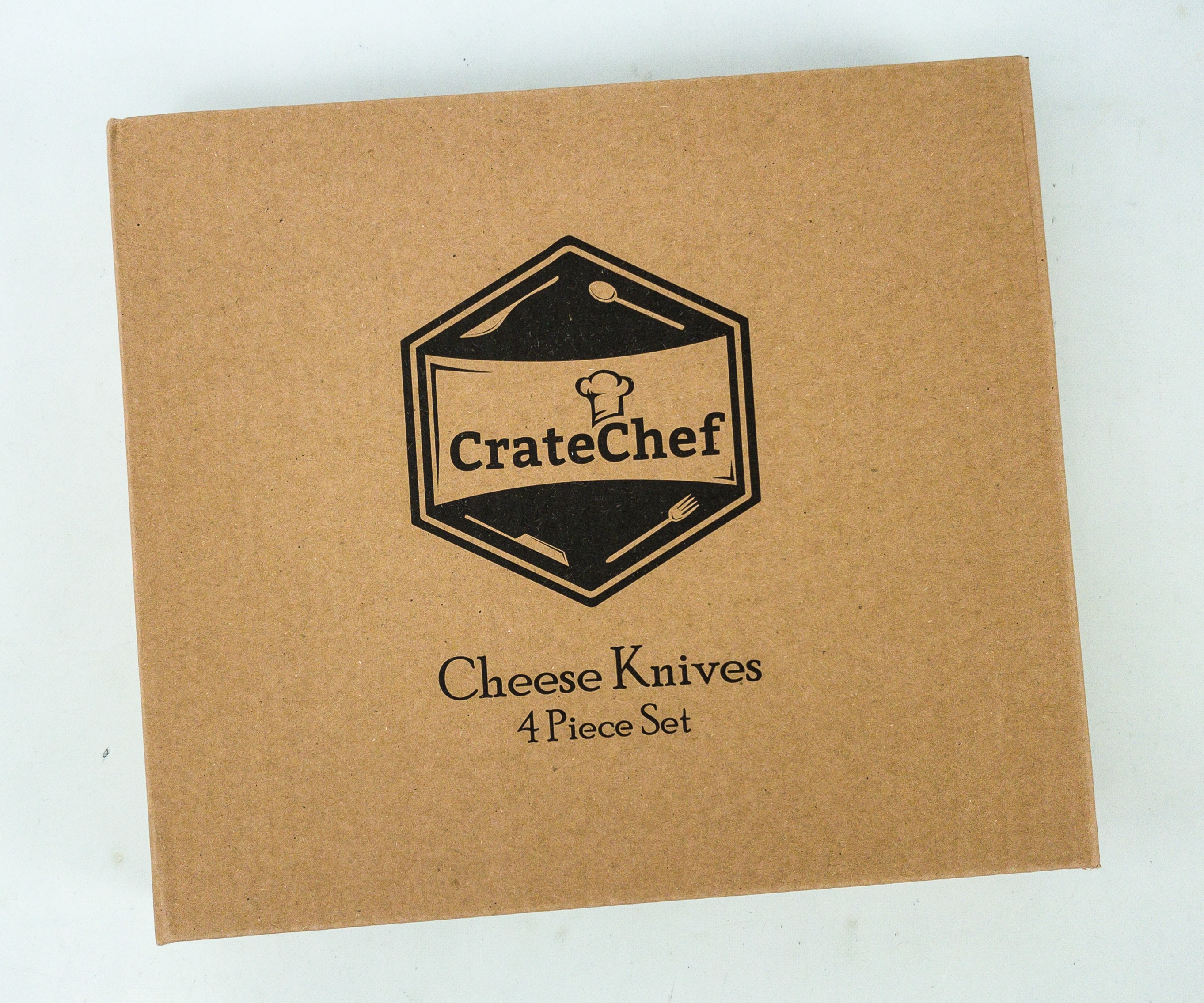 Cheese Knives. These cheese knives are great whether for everyday home use or when making a cheese board and entertaining guests. We got a set in this box and they are sleek and modern!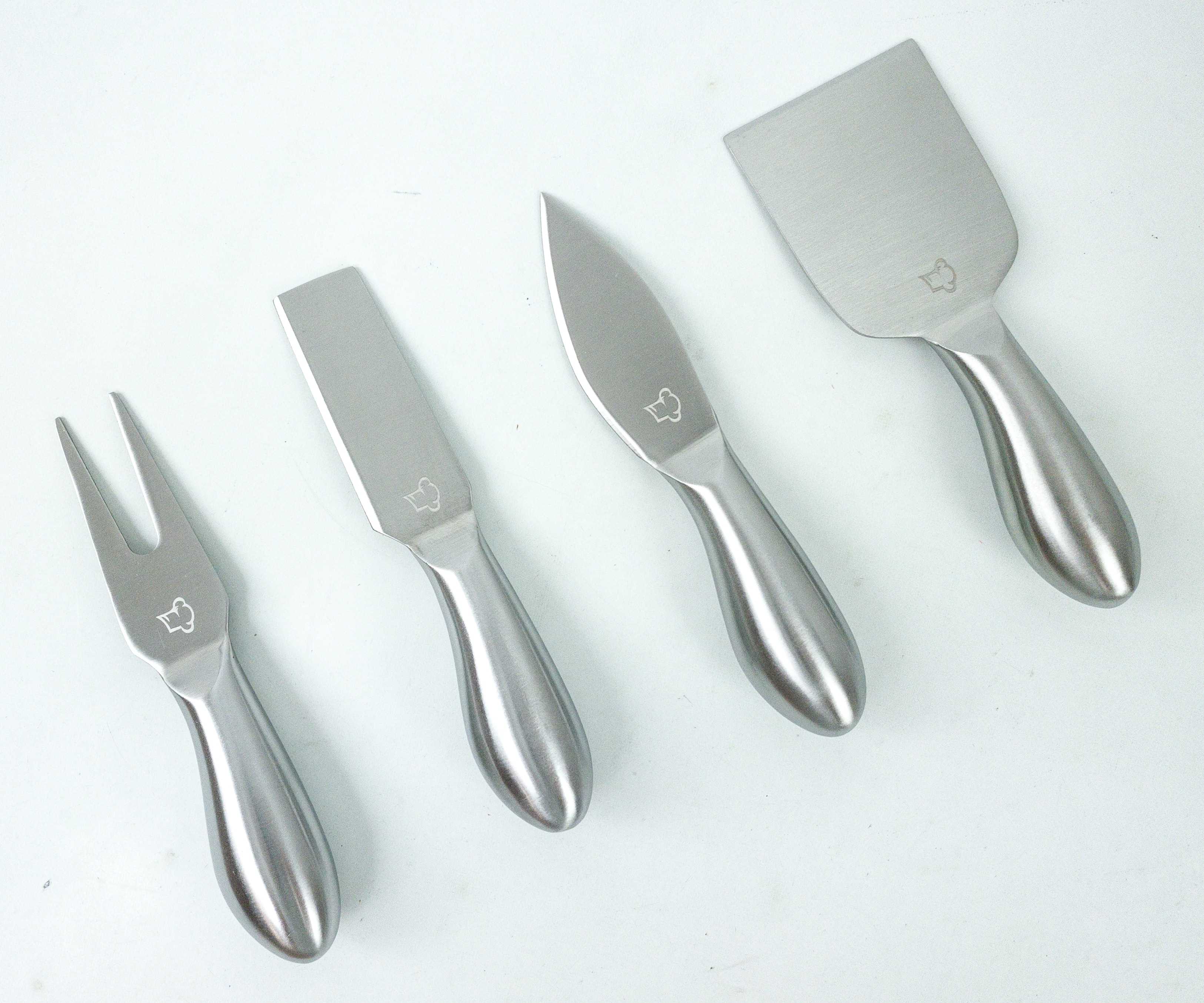 There are 4 stainless steel knives in the set, and they're all perfect for spreading, slicing, and serving. Each of them features the CrateChef logo as well. I absolutely LOVE that they are each one piece. We use cheese knives a lot and these will never fail us.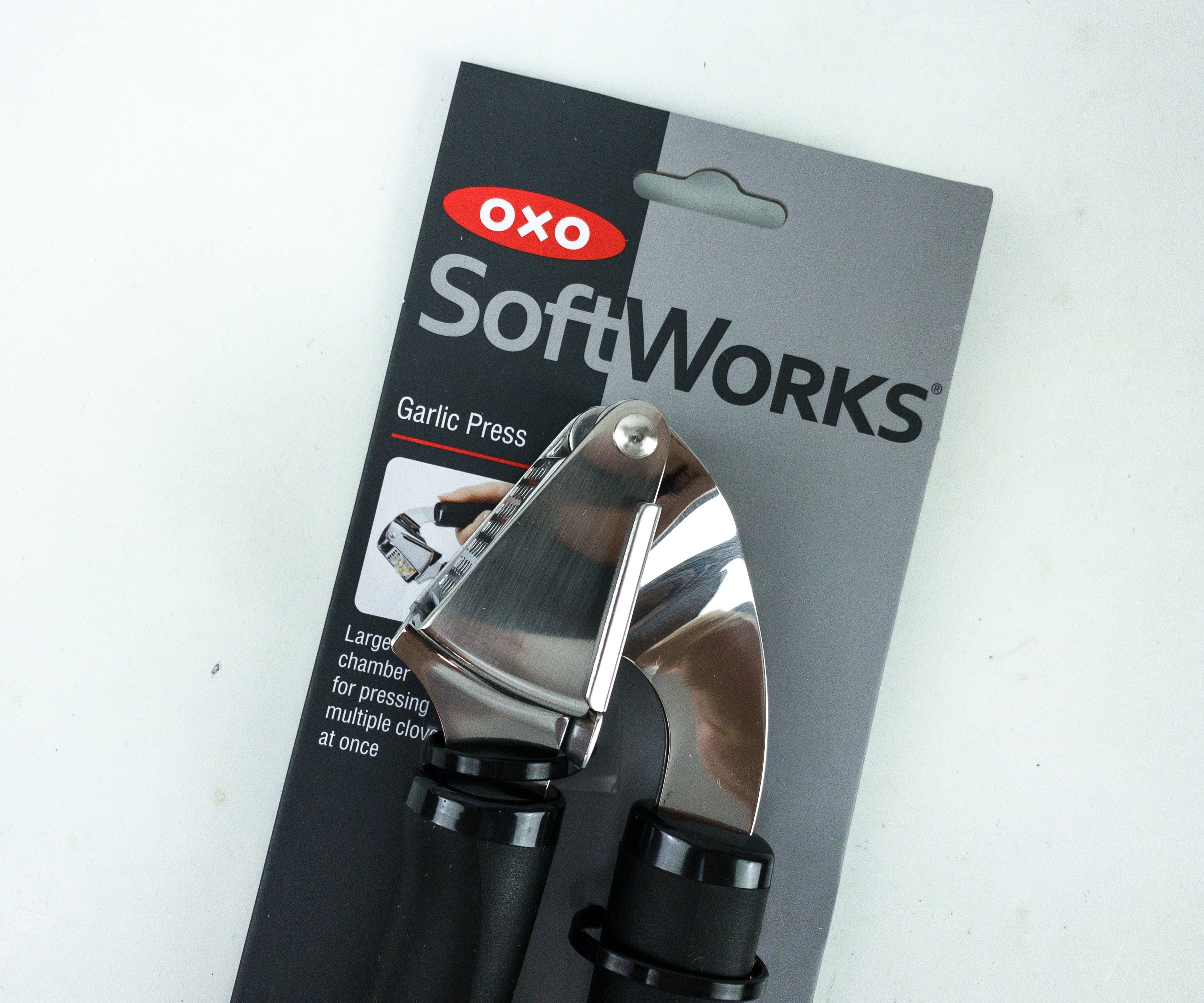 OXO Softworks Garlic Press ($16.99) According to the card, this is Jessica's favorite kitchen tools and I totally understand why. This garlic press makes it way much easier to mince garlic, leaving zero stains or odor on your hands compared to when using ordinary knives! Throwing out my other presses.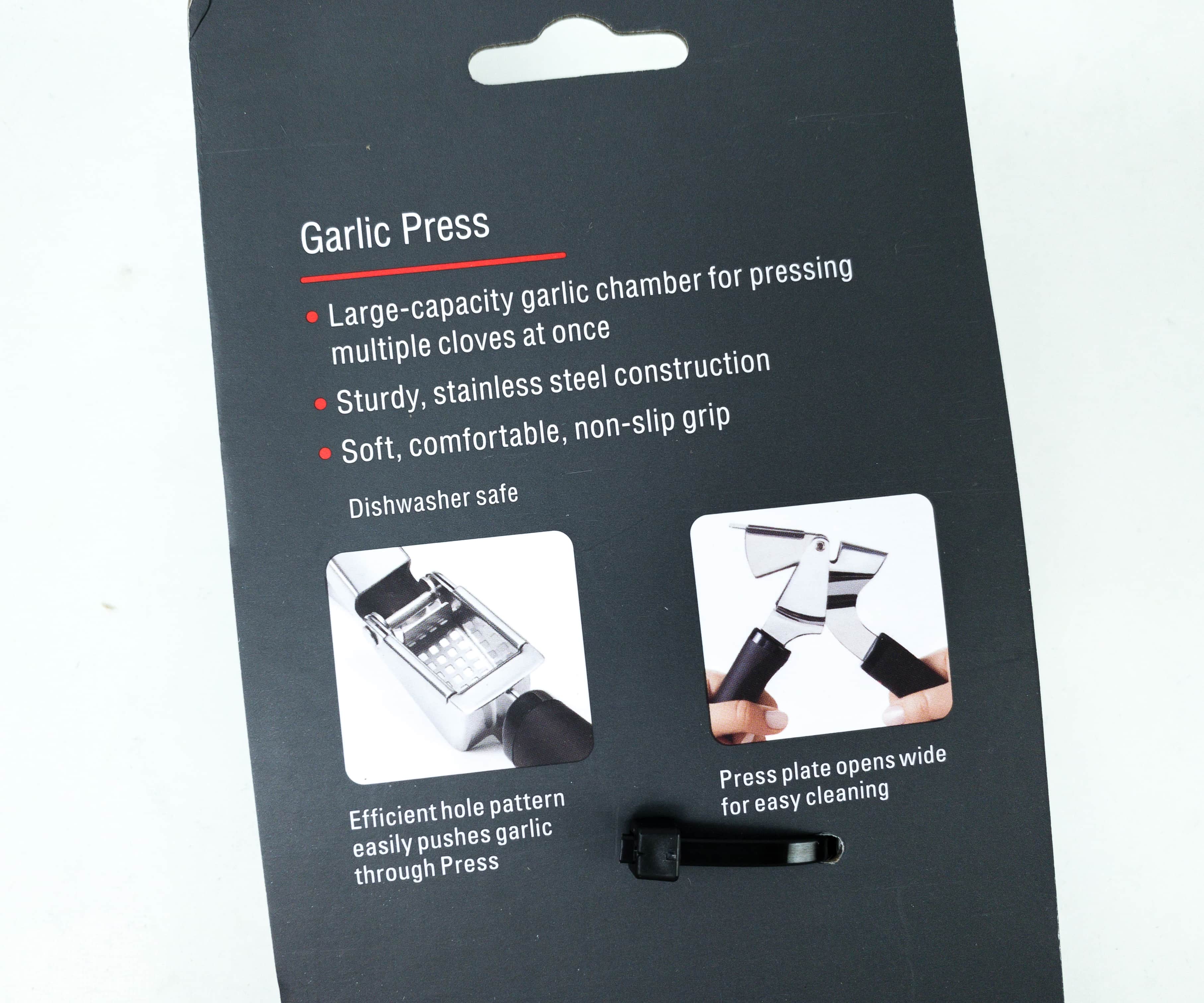 The garlic press is dishwasher safe, so there's no hassle in cleaning it either.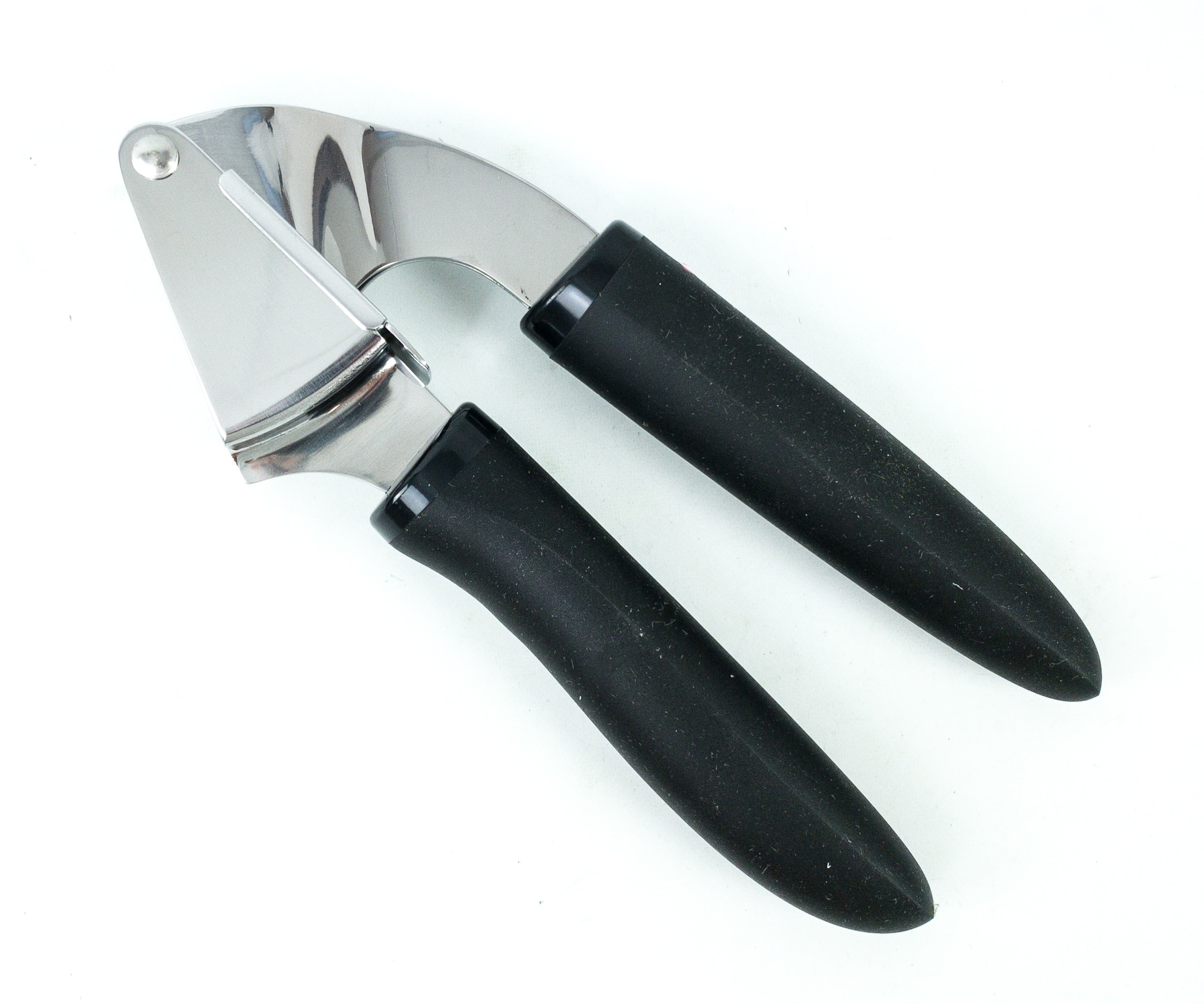 What's even more awesome is that you can put multiple garlic cloves in the press at once!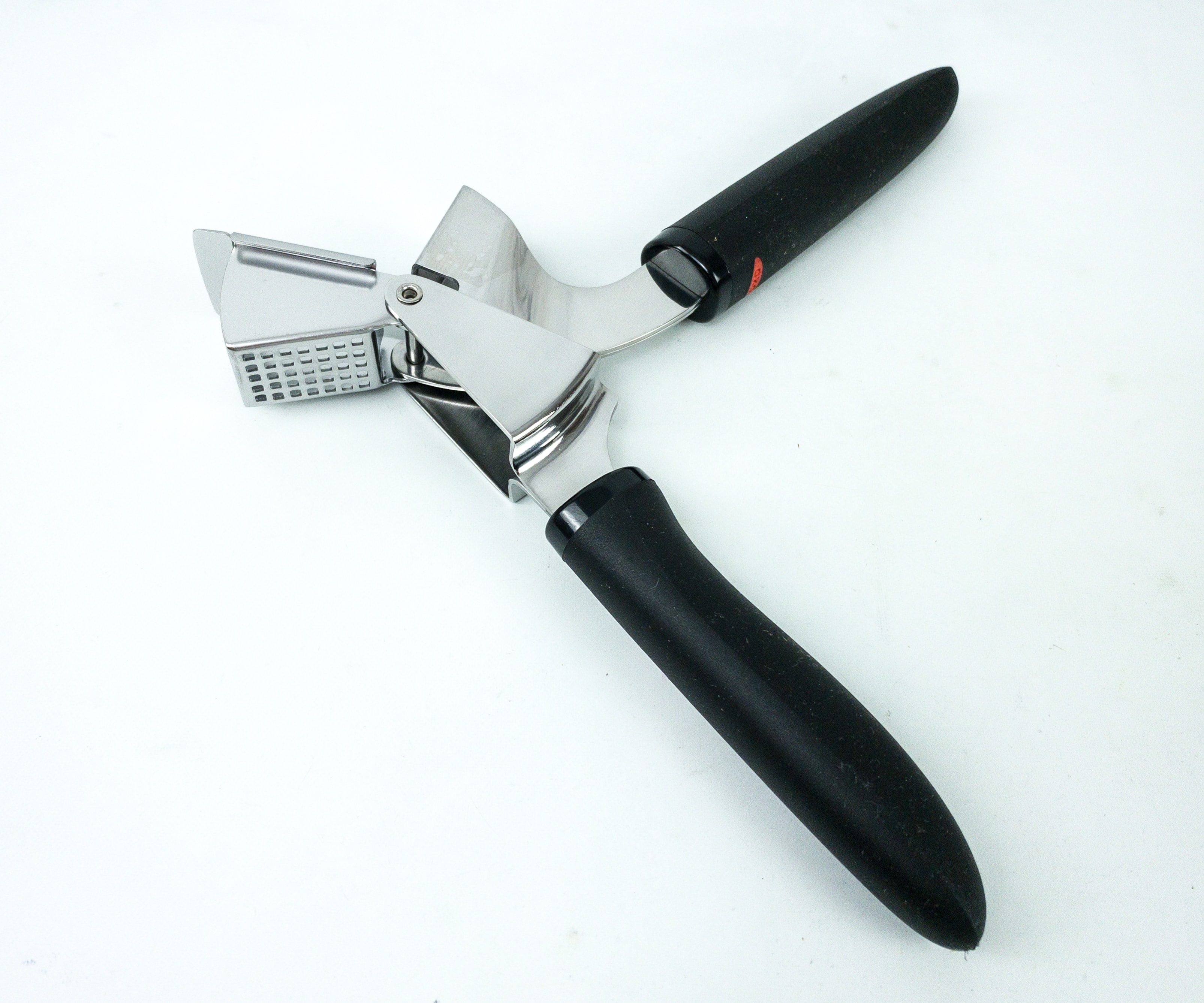 It's quite sturdy, as it's made with stainless steel. The grip is soft and easy to handle as well.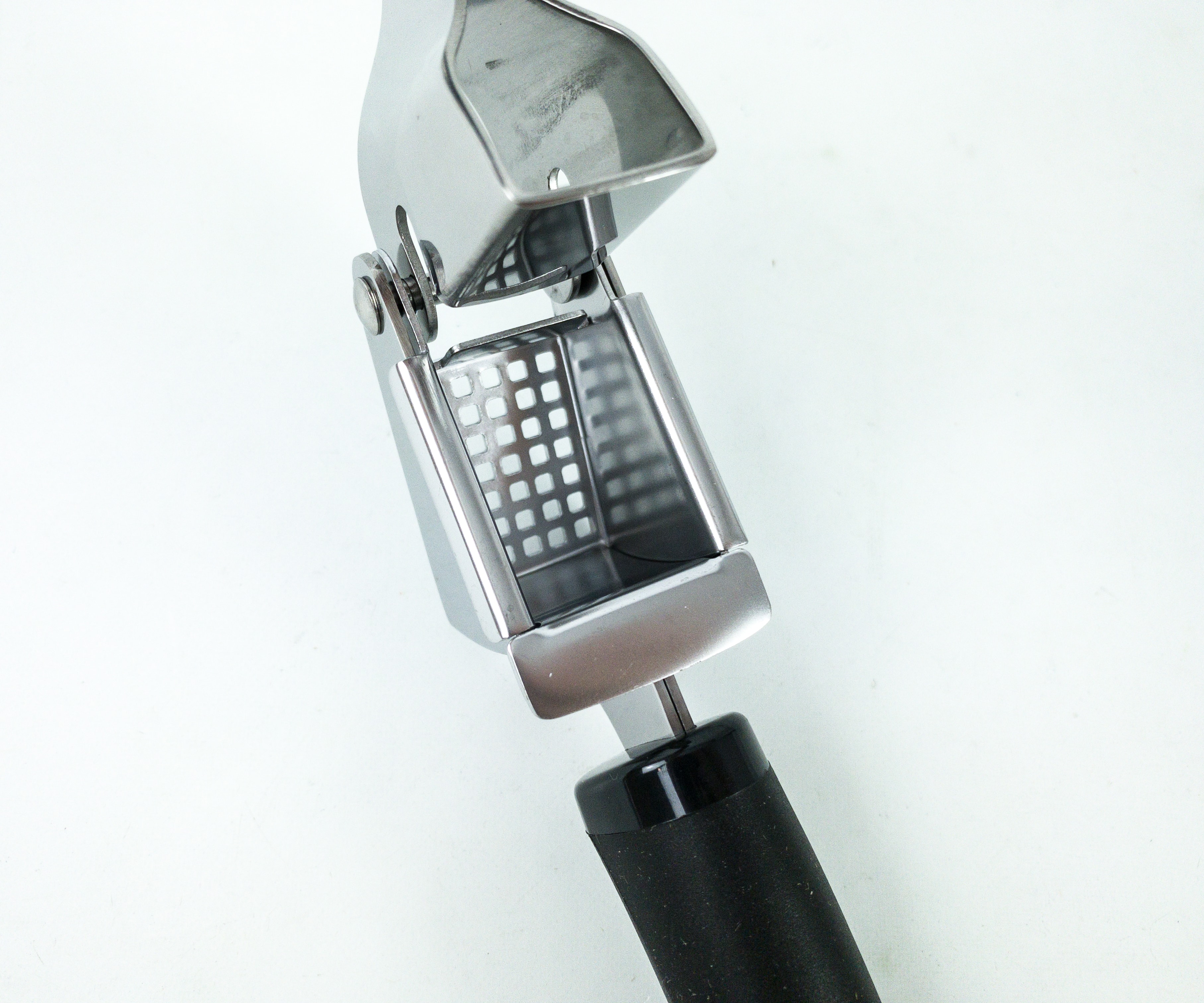 There are holes in the press, where the garlic easily comes out.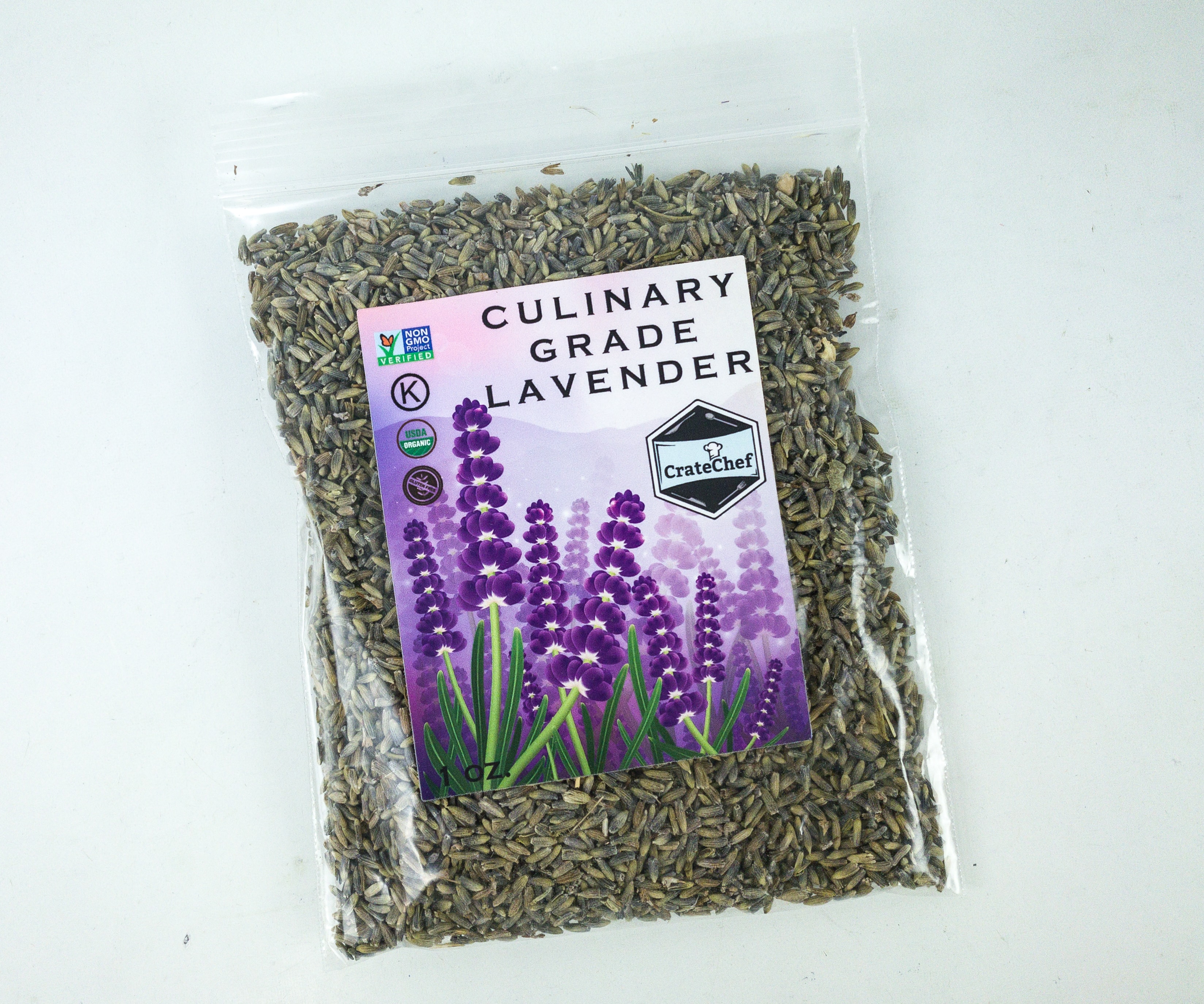 Culinary Grade Lavender. We all know lavender smells good, but it's not just for perfumes or candles. It can be used in food as well! We got a pack of them and, according to the card, they're great for adding subtle floral notes in various dishes.
They smell so nice when we opened the bag. We're definitely trying this with Jessica's Lavender Vanilla Latte recipe!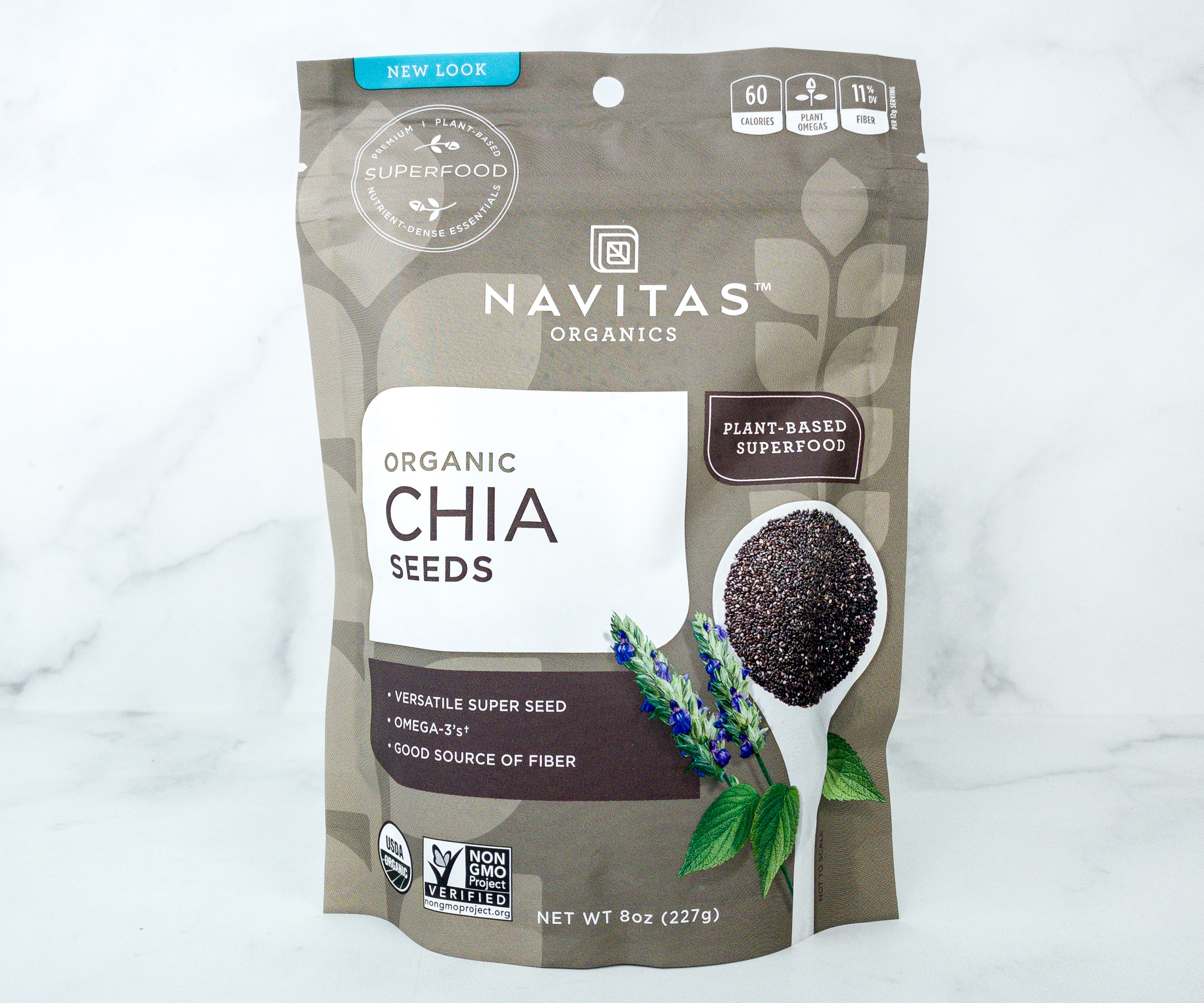 Navitas Organic Chia Seeds ($4.47) Chia seeds are not just healthy, they're super versatile as well. They can be added to all sorts of snacks to make them healthier, including granola, yogurt, oats, and smoothies.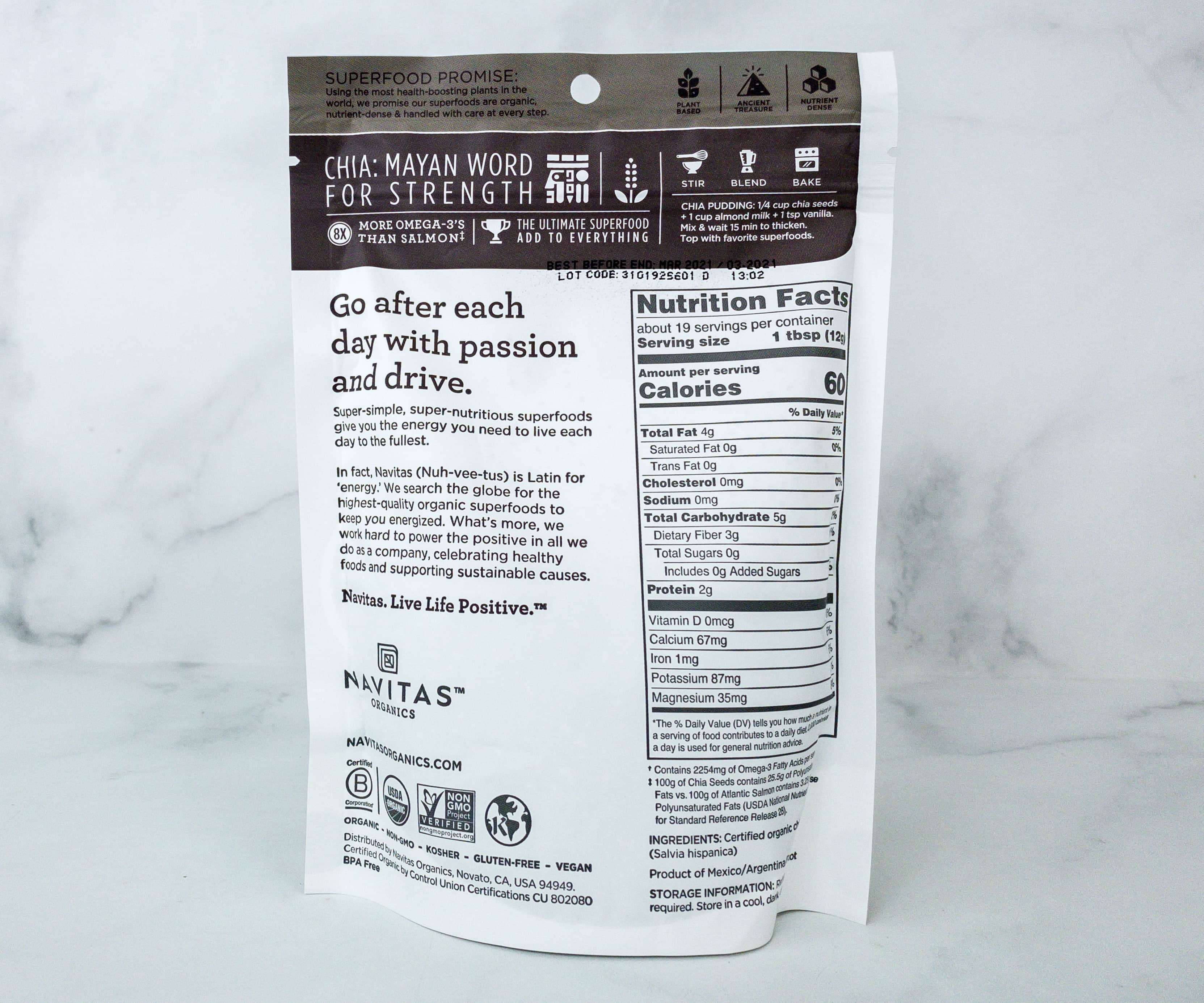 The chia seeds were packed in a resealable pouch, so you can save it for later. It's organic, non-GMO, kosher, gluten-free, and vegan!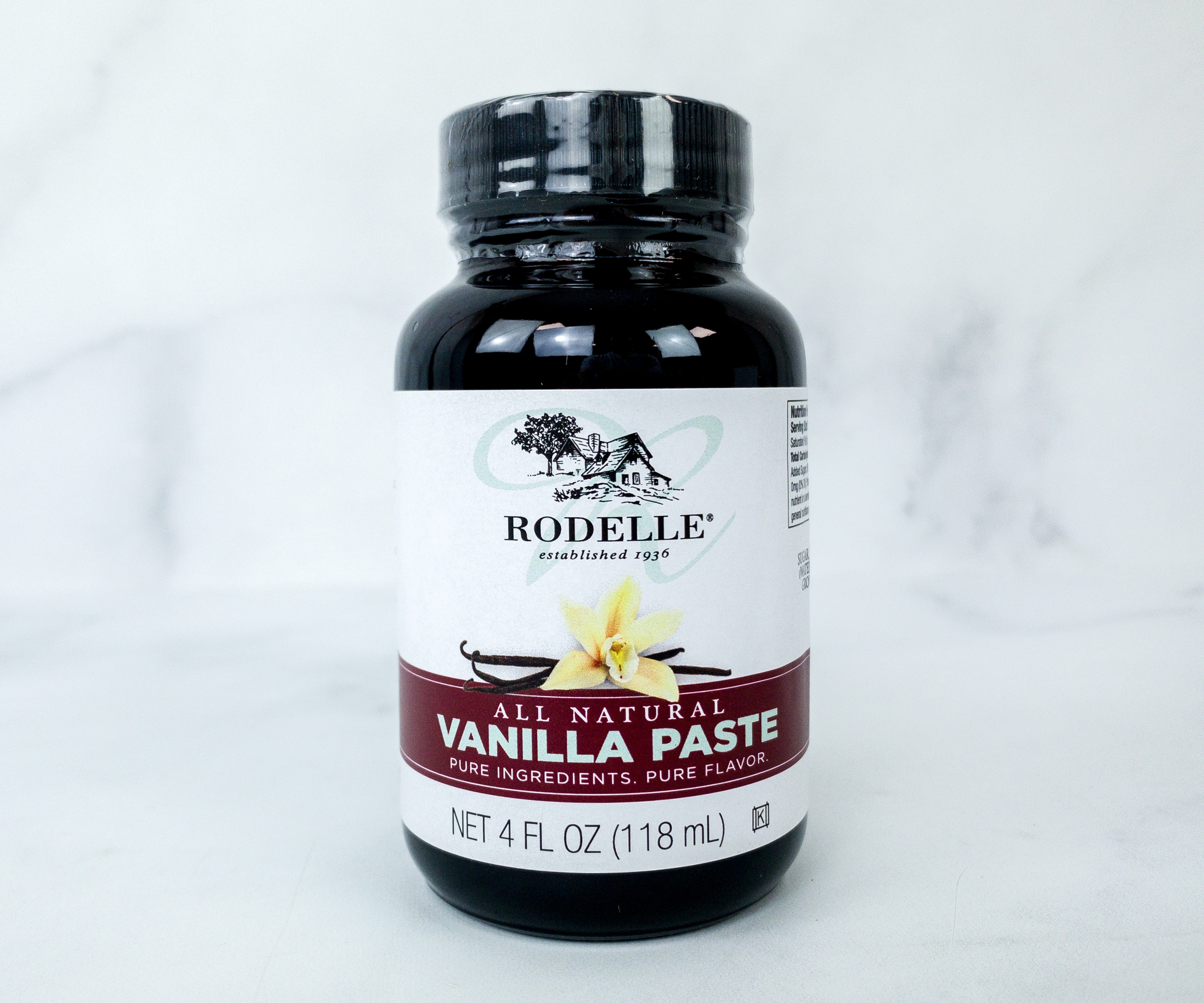 Rodelle Vanilla Green Paste ($19.99) Oh wow, this is amazing! Always wanted to try vanilla paste. This vanilla bean paste is a key flavor component in Jessica's Chocolate Pumpkin Pie recipe. It's made with vanilla beans harvested at the peak of ripeness, which means it has the richest flavor possible.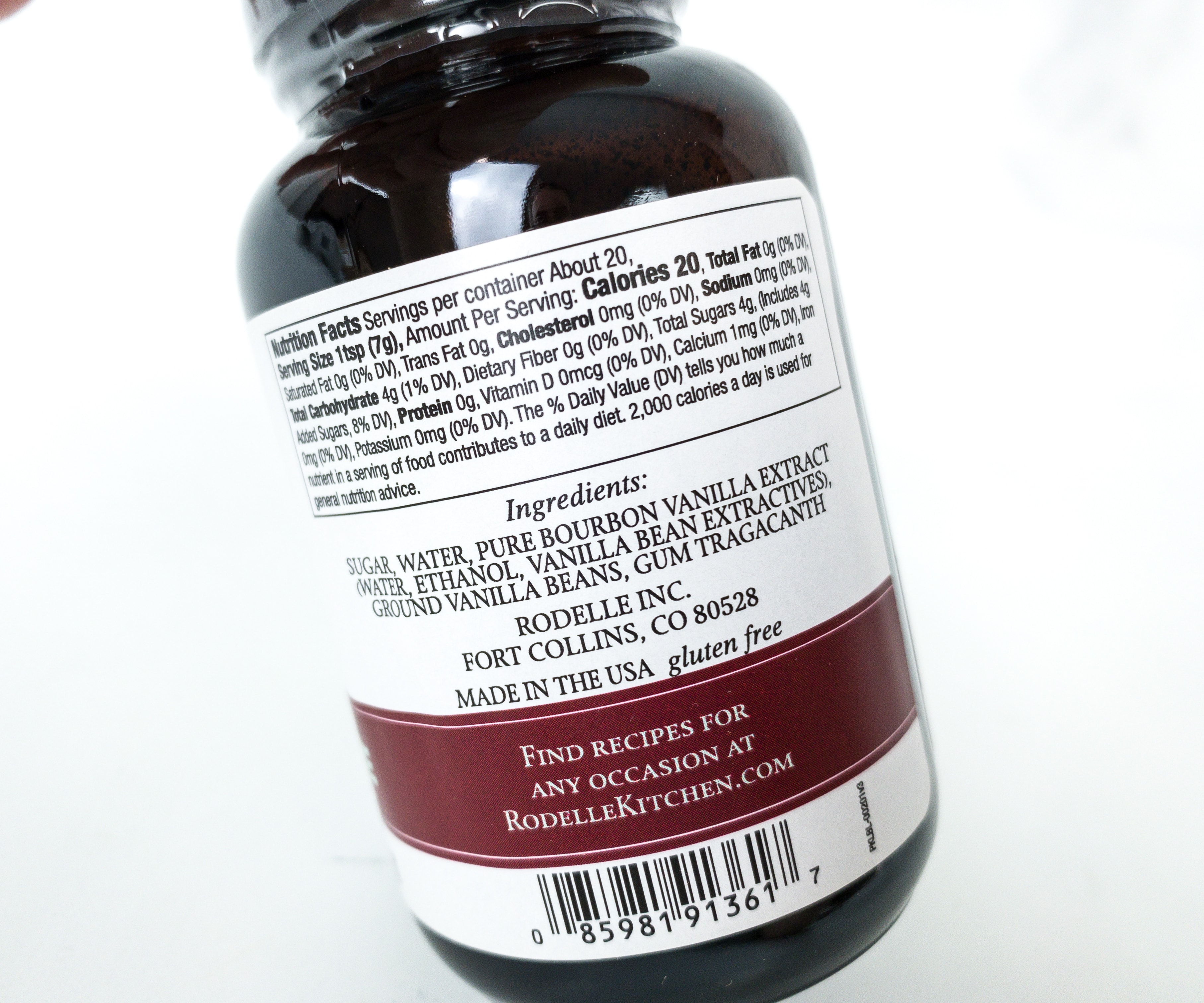 Aside from pies, this is also great for cookies and other baked goodies. It's definitely sweet, but not overwhelming on the palate.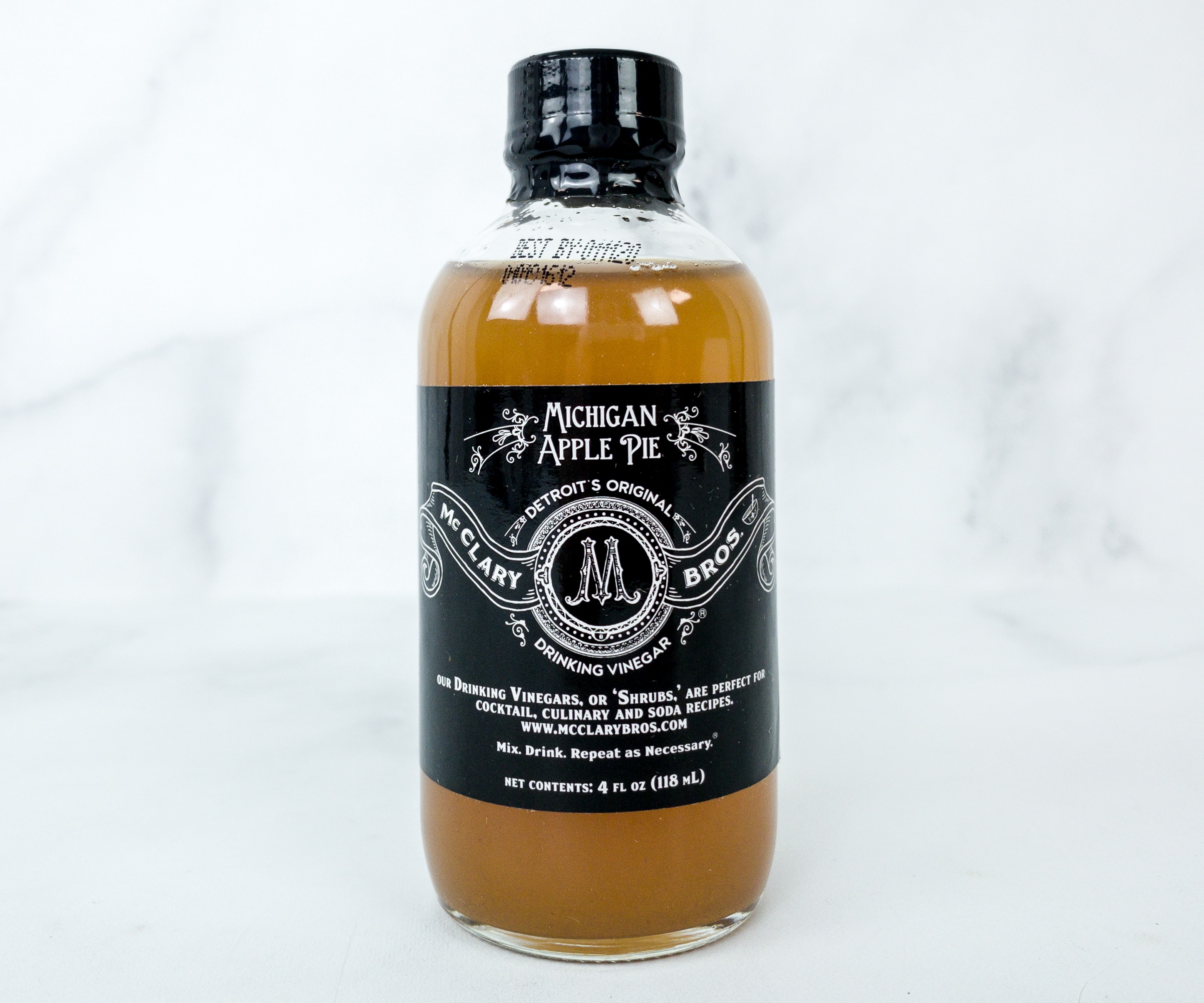 McClary Brothers Apple Pie Drinking Vinegar ($4.24) We also got a bottle of apple pie shrub, which is perfect whether for salad dressings, marinades, or cocktail drinks (this is the only way this is getting used – I LOVE SHRUB!). It's such a versatile addition to any pantry. This vinegar is even infused with fresh fruits and vegetables with organic cane sugar, giving it such a natural flavor.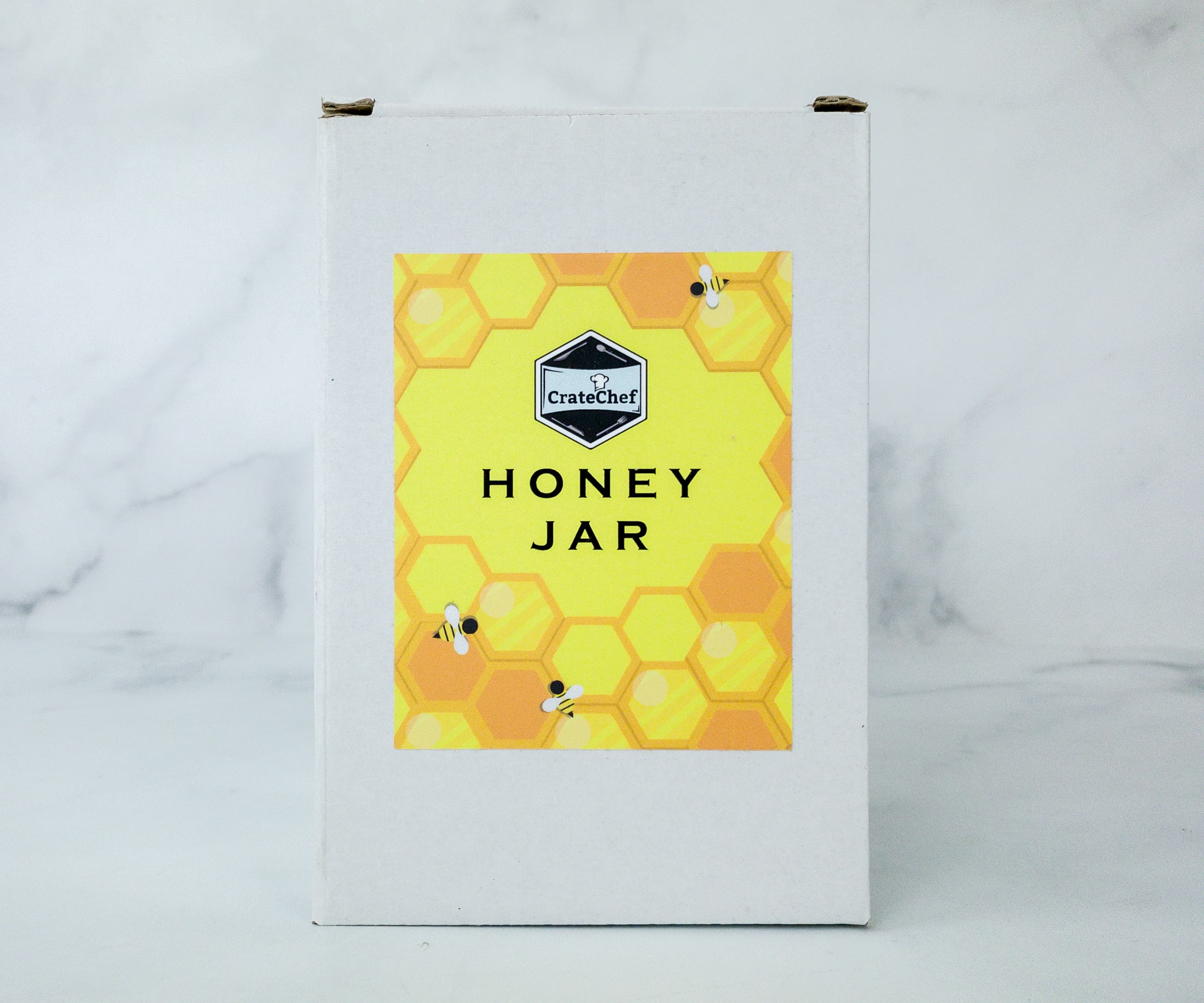 Glass Honey Jar with Dipper. Now I'll no longer struggle with storing honey because they included a honey jar with a dipper in the box!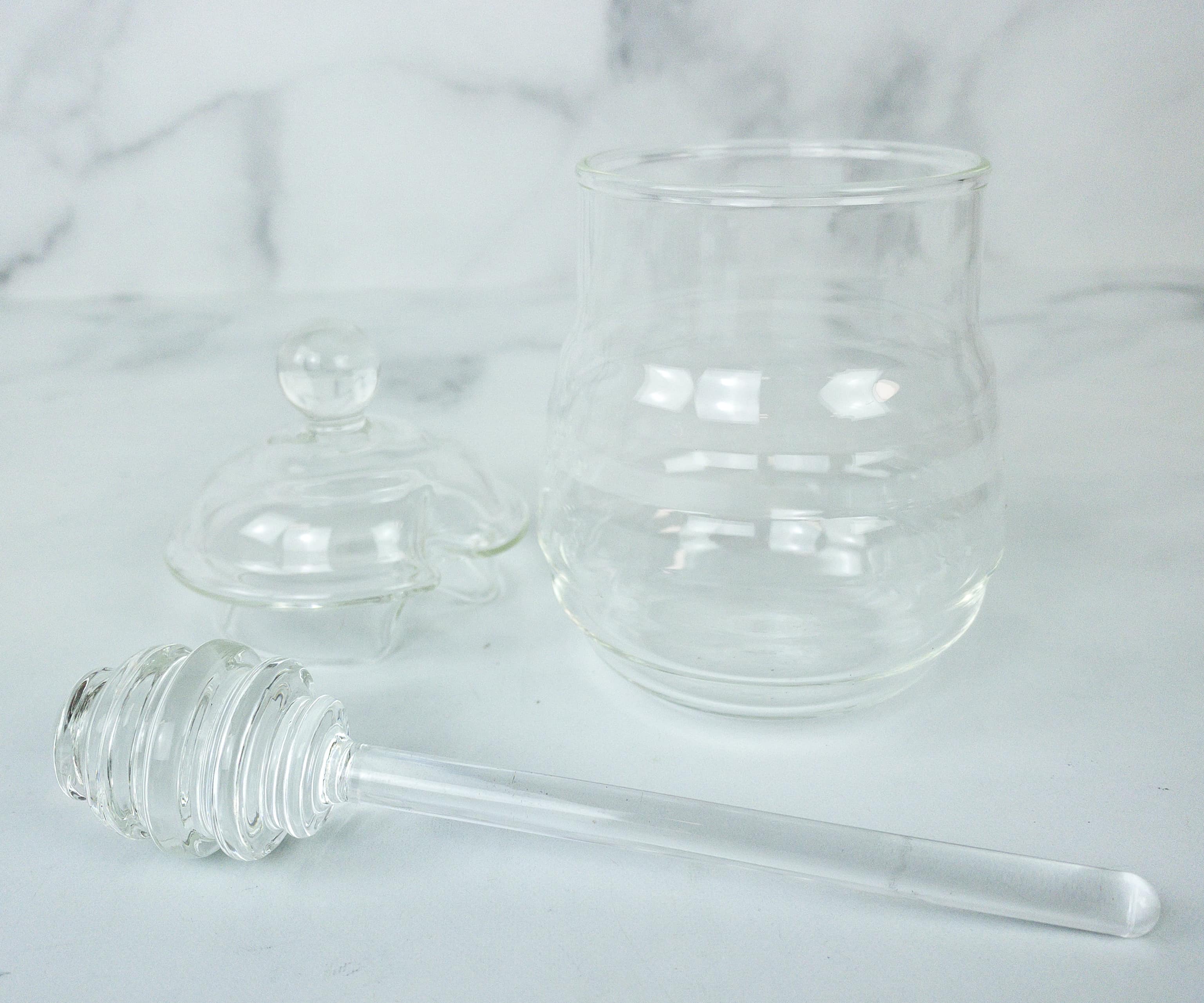 Everything's made with glass, but they're light and easy to handle.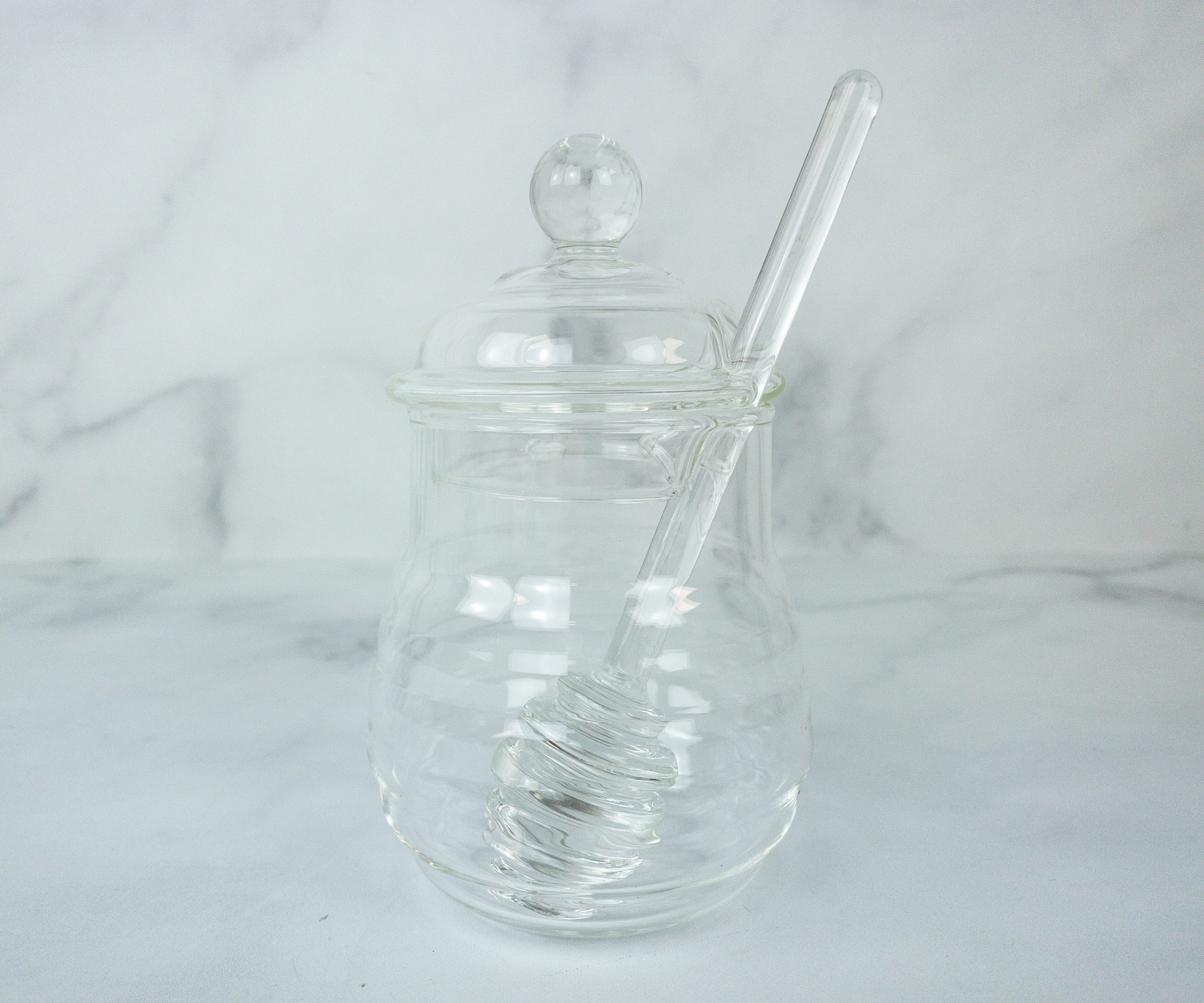 It's just the right size for our pantry.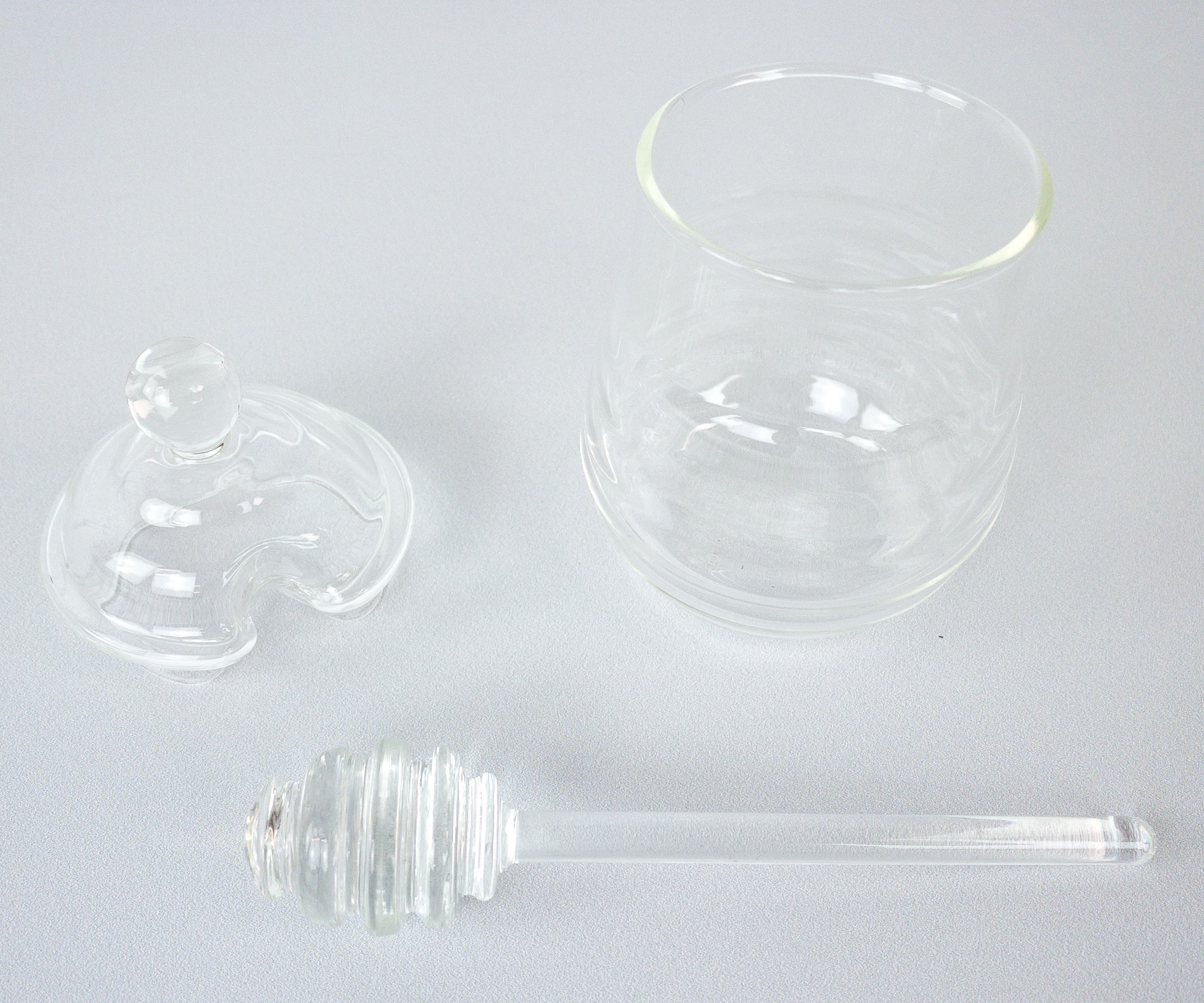 The jar also comes with a lid to keep the contents secure.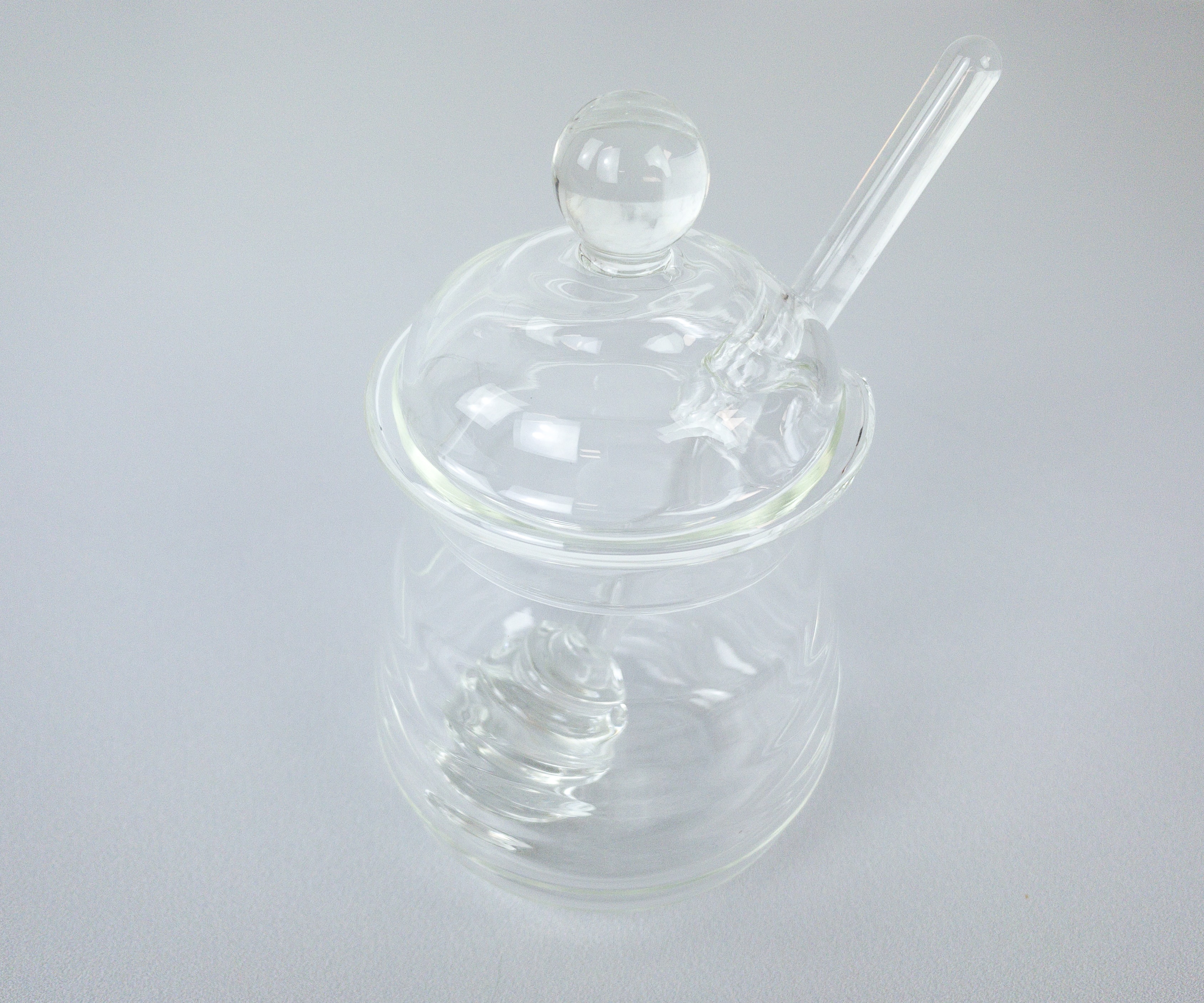 It can hold approximately 8 oz of honey. The jar, lid, and dipper are also dishwasher safe.
Every box from CrateChef is filled with useful tools and ingredients, along with inspiration to get you started in the kitchen. It's the perfect gift for any cooking enthusiast or just about anyone who wants to discover the best kitchen items and even recipes from the most popular chefs and other personalities. Our favorite item this month is the garlic press! Since many dishes require the use of garlic, using it will help lessen cooking and preparation time. The honey jar is another useful item from this box. It even included a dipper. Of course, the ingredients all came in great condition and they're all usable as well. It's another wonderful curation and, as a cooking enthusiast, I'm definitely satisfied! This was just an AMAZING high value curation!!
What did CrateChef inspire you to cook?