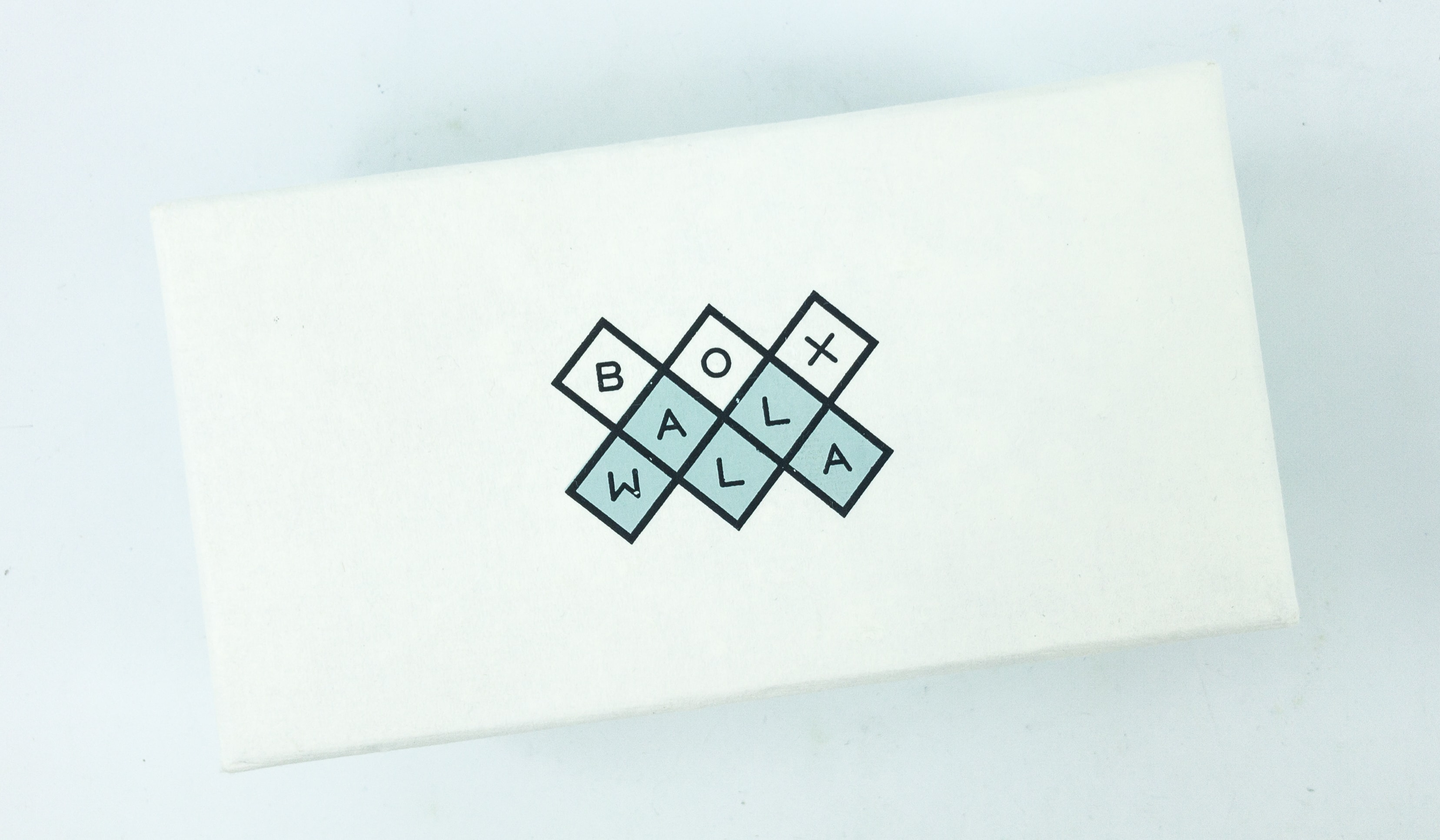 Boxwalla Beauty Box is a bi-monthly beauty subscription box that contains non-toxic and cruelty-free products sourced from artisans in the US.
Boxwalla is a subscription box company that offers three themes – natural beauty, international film, or books! With Boxwalla, you'll be able to discover great artisans and artists from across the globe.
The box itself is a luxe cotton rag paper covered box handcrafted by artisans in Rajasthan, India, and no child labor is ever used. The outside of the reusable box indicates which variety of Boxwalla you received. I love how the box itself supports socially and environmentally conscious goals.
The information card is a letter from "The Drunken Boxwallas" detailing each of the products.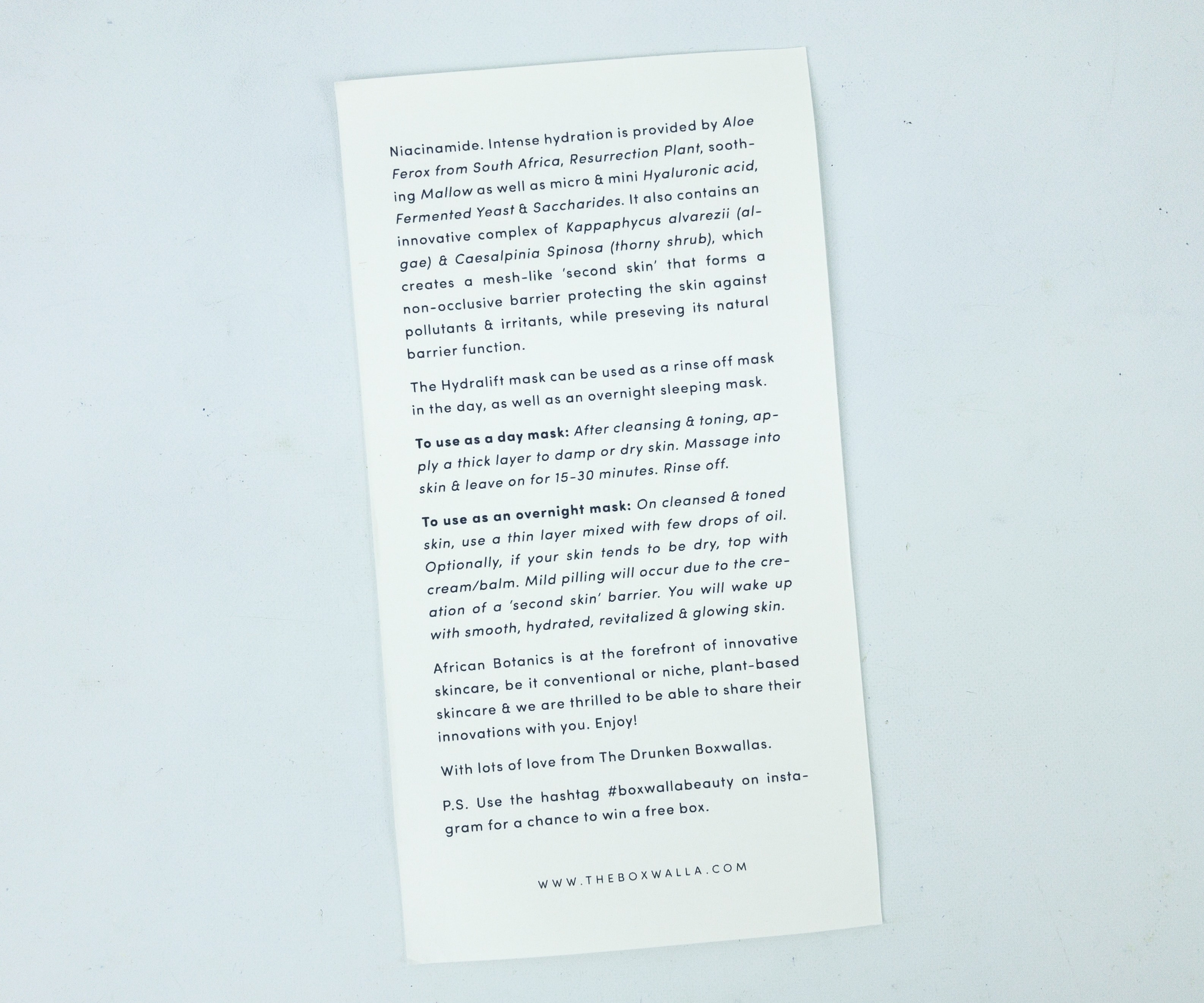 They also remind the subscribers to share their thoughts about the box on Instagram using #boxwallabeauty for a chance to win a free box.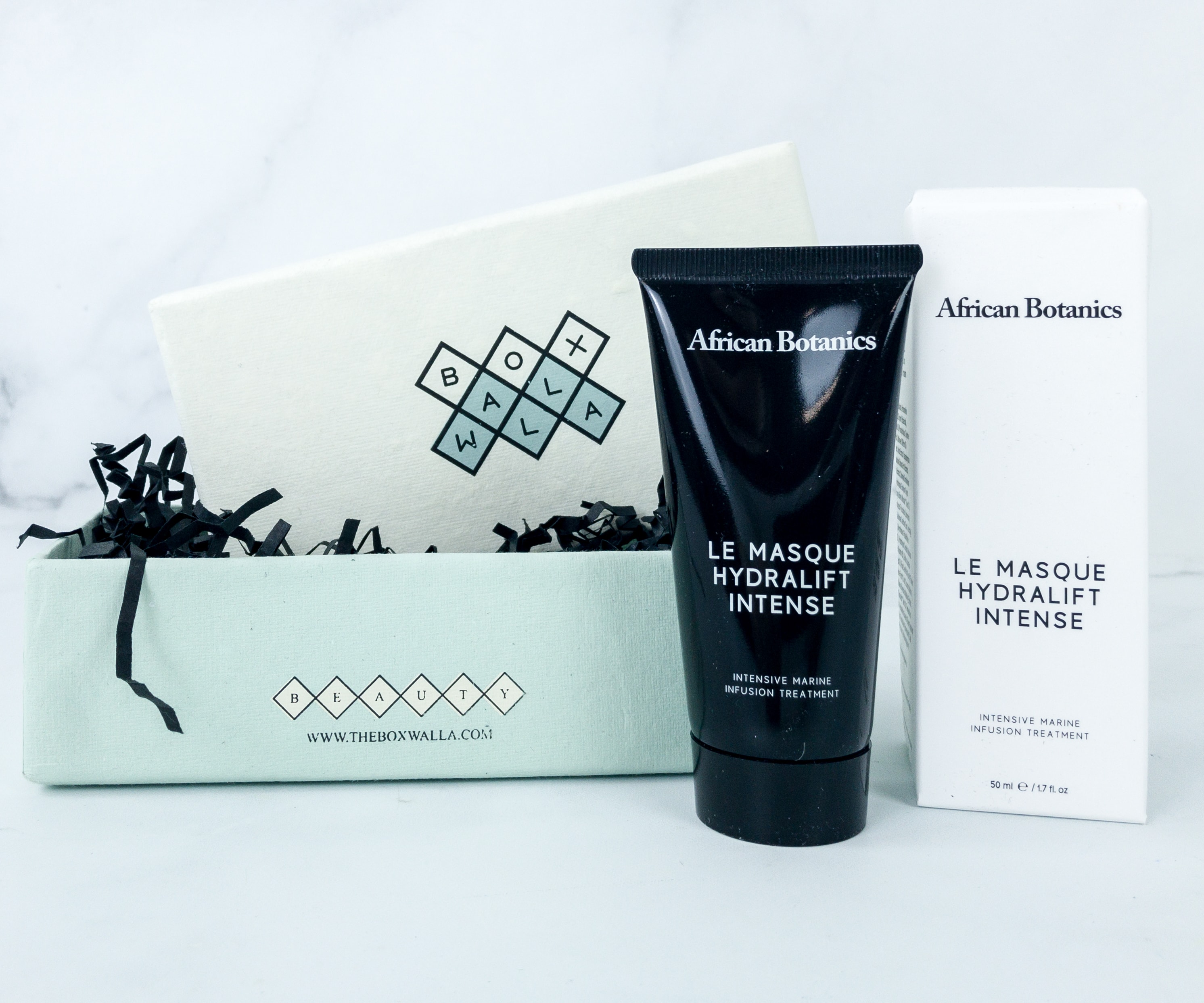 Everything in my box!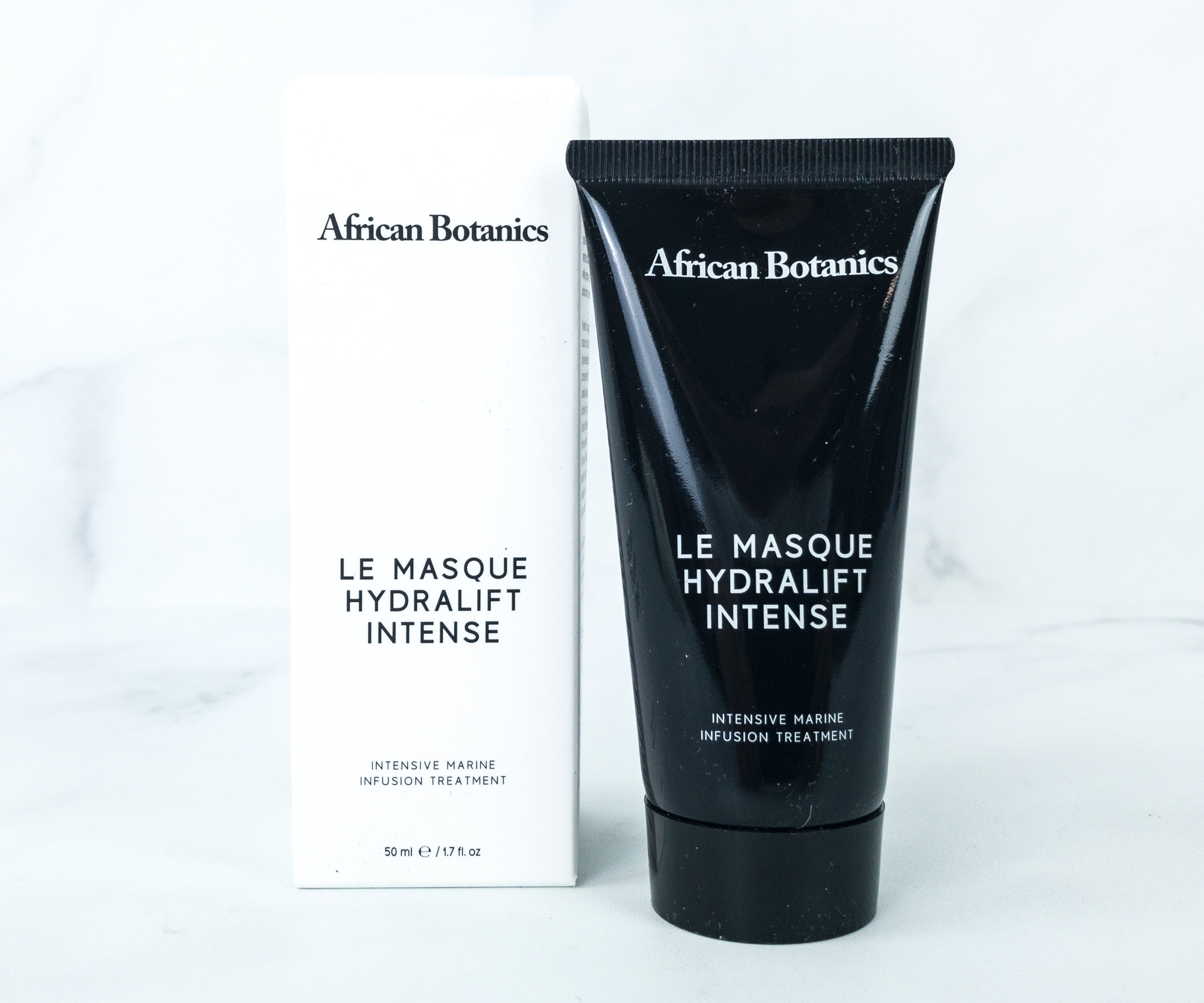 African Botanics Le Masque Hydralift Intense ($180) African Botanics, this month's featured brand, has a lab in South Africa where they create beauty products using sustainably-sourced medicinal plants and marine ingredients. I was so excited to try this serum and it certainly didn't disappoint. It's a multitasking skincare product, formulated to boost moisture and improve its retention while lifting, plumping, and repairing the skin.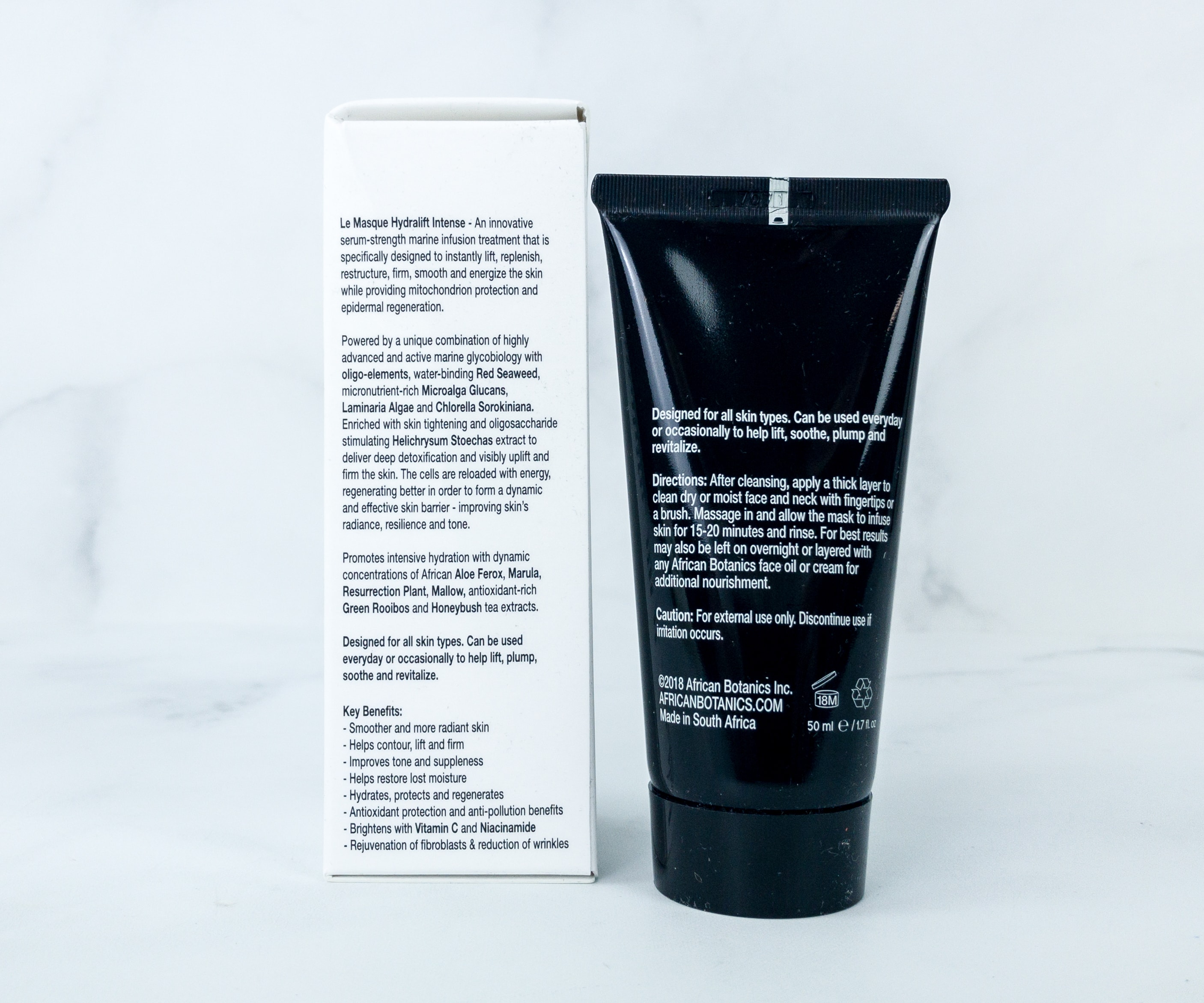 Red seaweed and algae work together to nourish skin and deliver the moisture it needs, while vitamin C and niacinamide help in brightening the complexion.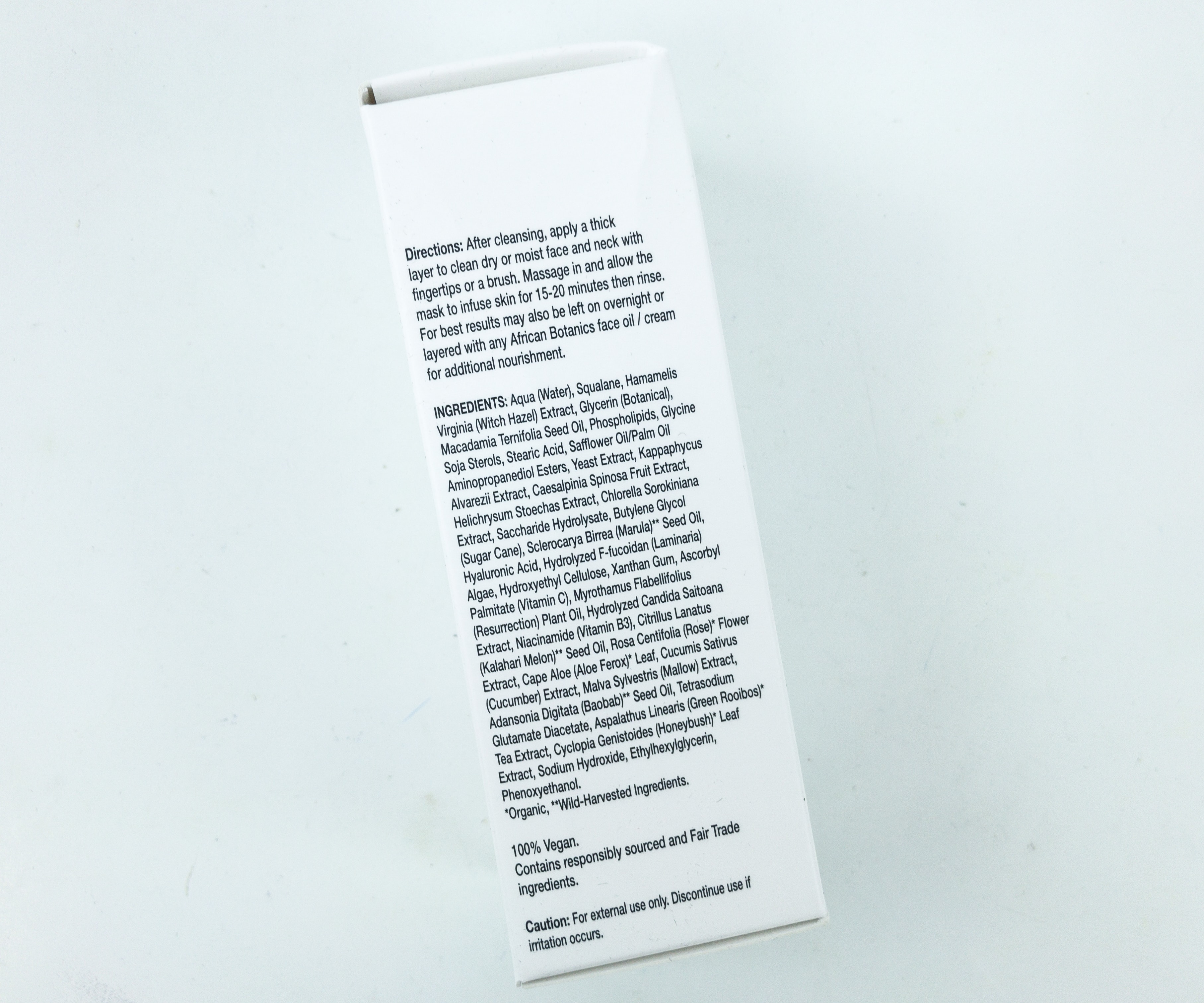 This mask can be applied whether day or night. Just apply a generous amount on your face after cleansing and toning, and then let it sit for 15-20 minutes before rinsing. It was gentle and absorbed right into my skin. Don't worry if you experience mild pilling later in the day. It's just the barrier or the so-called "second skin" created by some of the ingredients to protect your skin from environmental stressors.
Boxwalla Beauty puts the spotlight on innovative products and promising brands, like this month's serum from African Botanics. I'm always on the lookout for products for whenever my skin gets dry and dull, and this one gave me exactly what I need: intense moisture and skin protection! The serum is also ideal for those who suffer from sun-damaged and stressed-out skin. What's even more impressive is that this beauty product was made with the help of marine biotechnology. Plus it's vegan, and only contains responsibly sourced and fair trade ingredients. If you're keen into switching to a non-toxic and cruelty-free skin care routine, this subscription box would be a great help. They send boxes bi-monthly, but it's always worth the wait!
What did you think of this month's Boxwalla Beauty box?