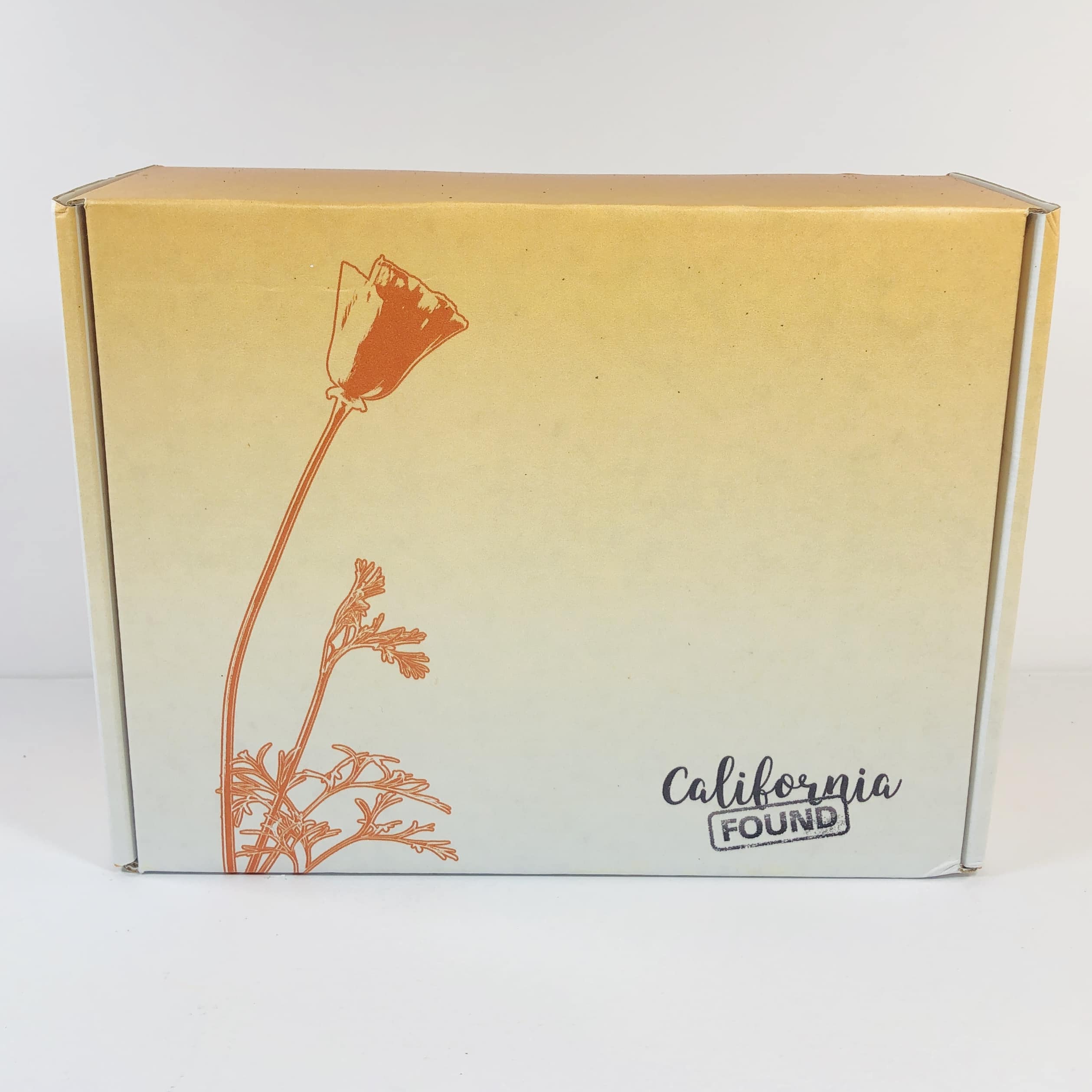 California Found is an awesome monthly subscription box that delivers the best of The Golden State, directly to your mailbox! Each box is $49, but has a value of $90+! What will you find in your box?
Once a month, our subscribers experience the California lifestyle through a box filled to the brim with natural spa & beauty products, locally sourced gourmet treats, beautifully crafted home goods, and infinitely wearable jewelry. Each box tells the story of five to seven California makers through their products and an individual notecard dedicated to each one. Every beautifully packaged delivery reflects the laid back, stylish, uniquely chic attitude that is California.
DEAL: Save 20% off your first box with coupon code HSGET20.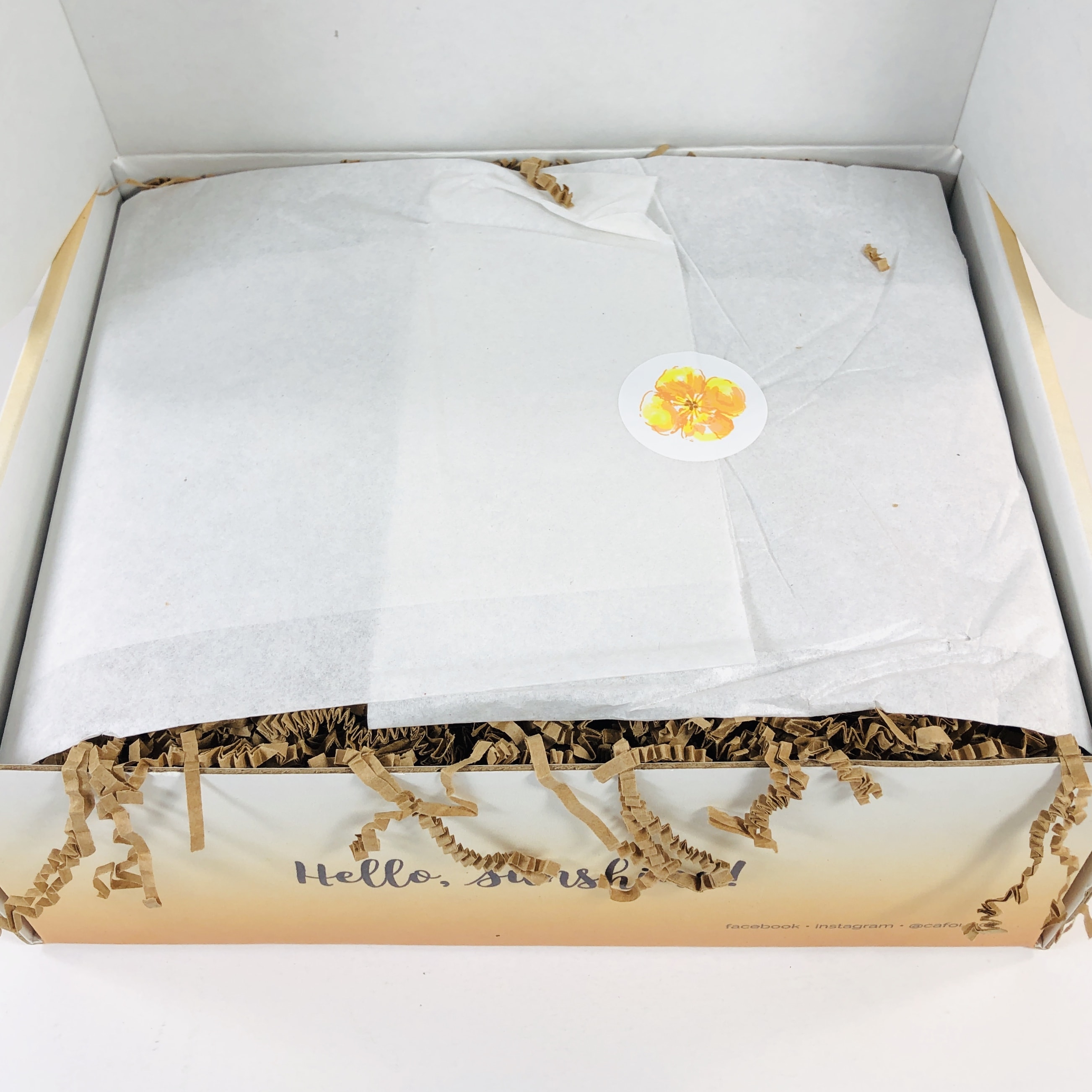 I love opening this box, it always looks so well put together! My items were wrapped in tissue paper that was sealed with a sticker and the items were cushioned in shredded paper.
Some of the items had additional packaging to keep them safe during transit.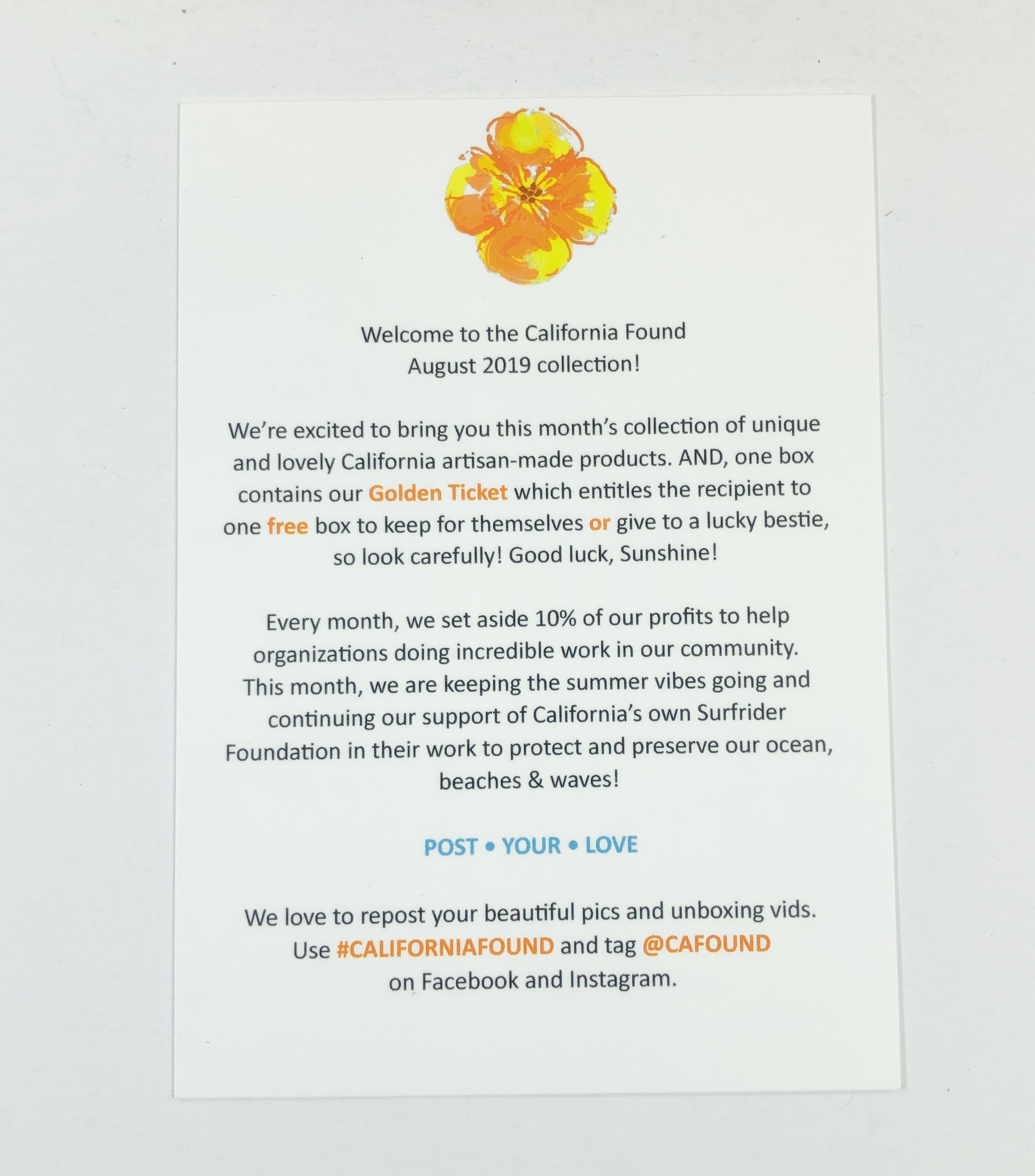 I found a set of cards – one with an introduction to the current box, and one for each of the vendors featured in this month's box. The bundle was secured with seeded paper. California Found has The Golden Ticket, which is perfect for a box coming from The Golden State! One box each month will contain a special ticket that will entitle the subscriber to a free box for themselves or for a friend. Also, California Found gives 10% of their profits to charitable organizations and this month proceeds will go to the Surfrider Foundation, which works to help preserve the ocean, waves, and beaches of the world. The beach is my happy place so I really appreciate their efforts!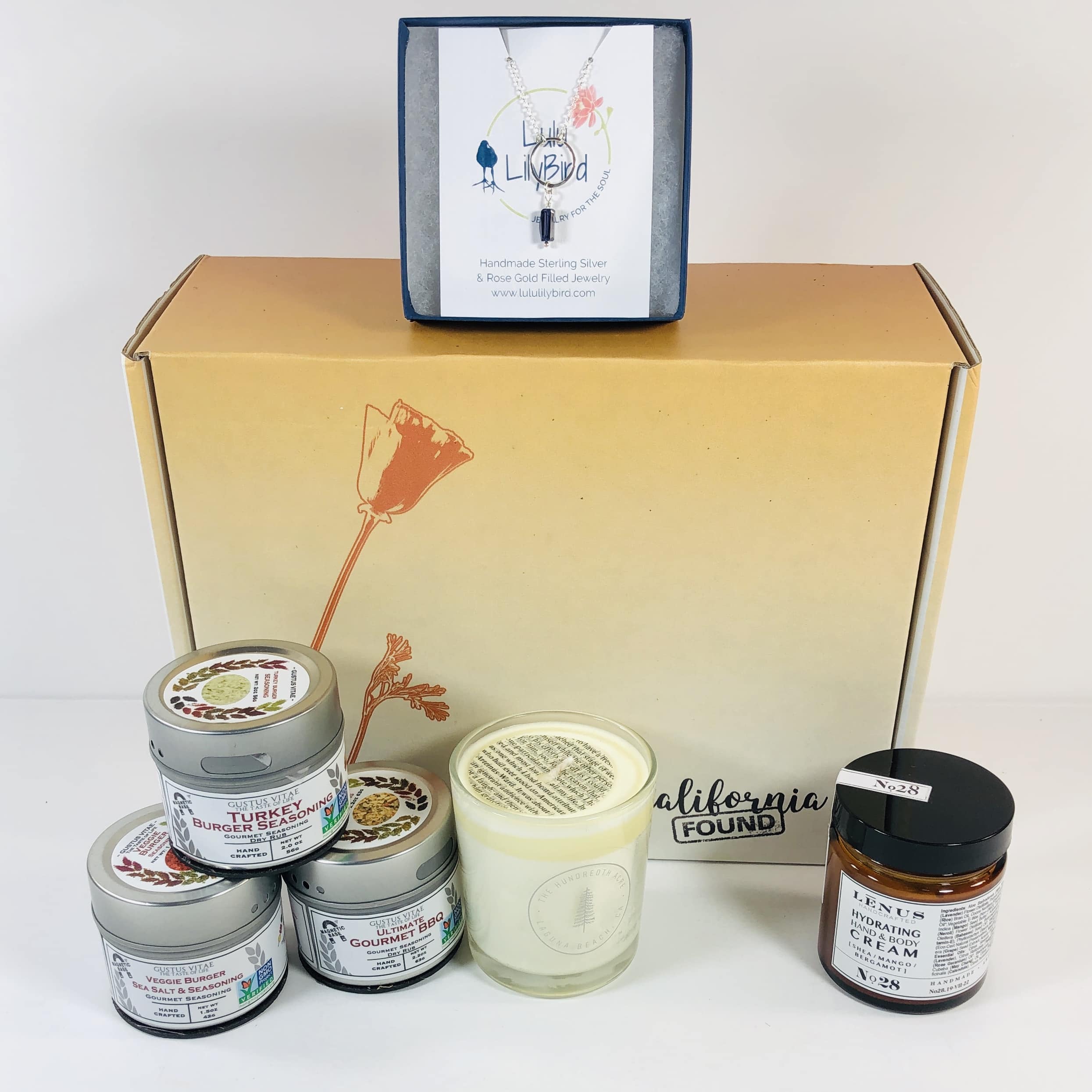 Everything in my August 2019 California Found box!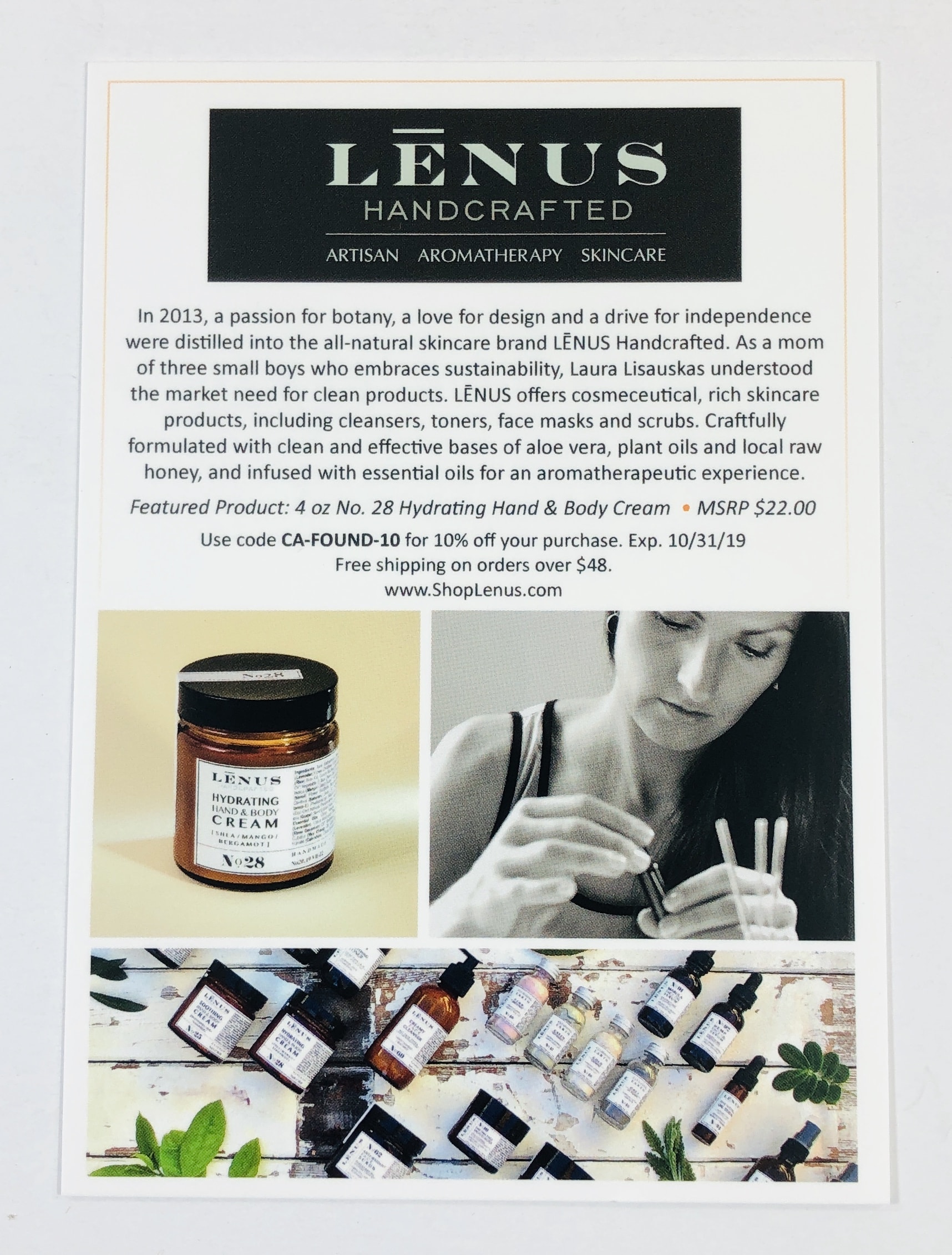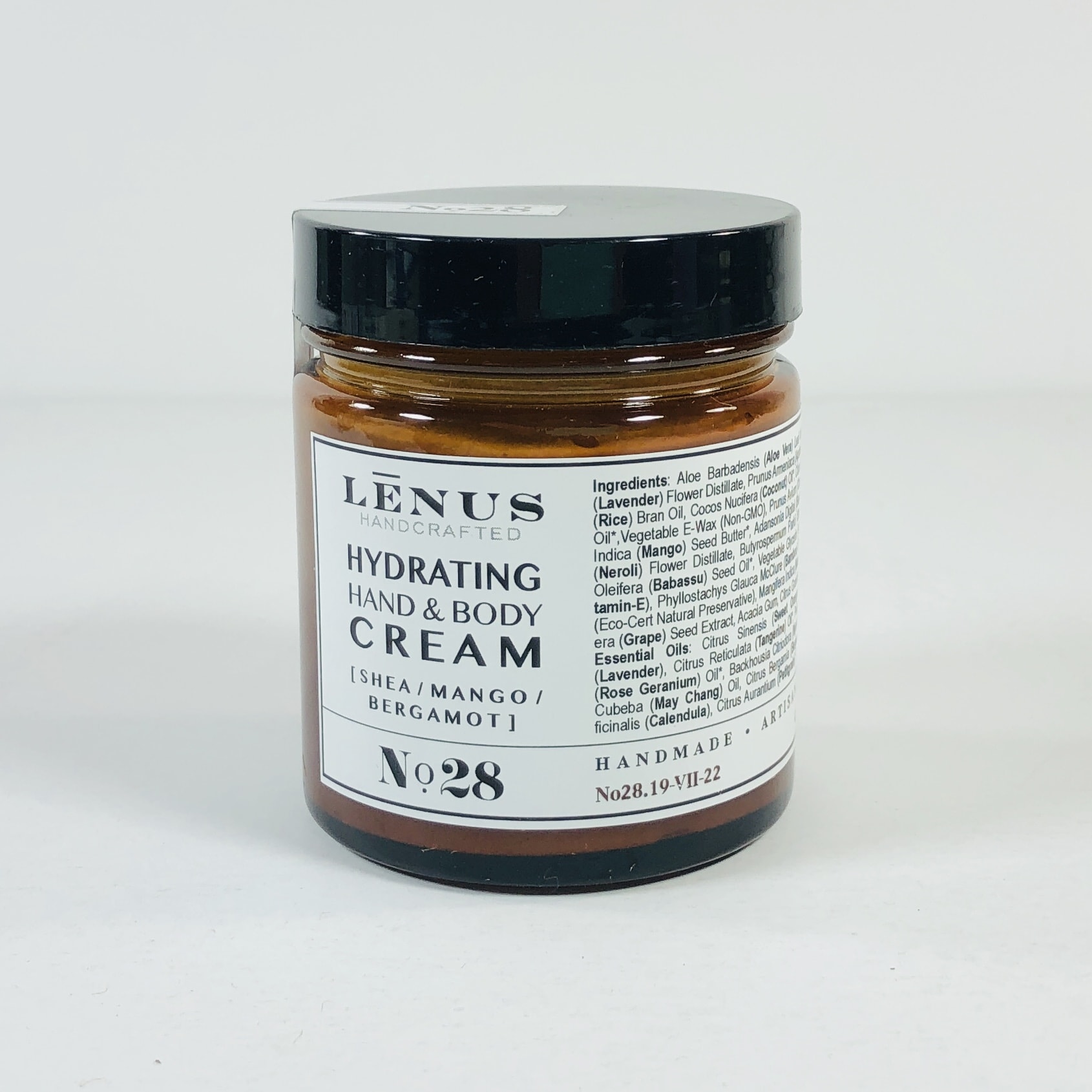 Lēnus Handcrafted #28 Hydrating Hand & Body Cream ($22) One thing I feel like I can't ever seem to get enough of in subscription boxes is body care products, so I was exceptionally happy to find this lovely bottle in the box!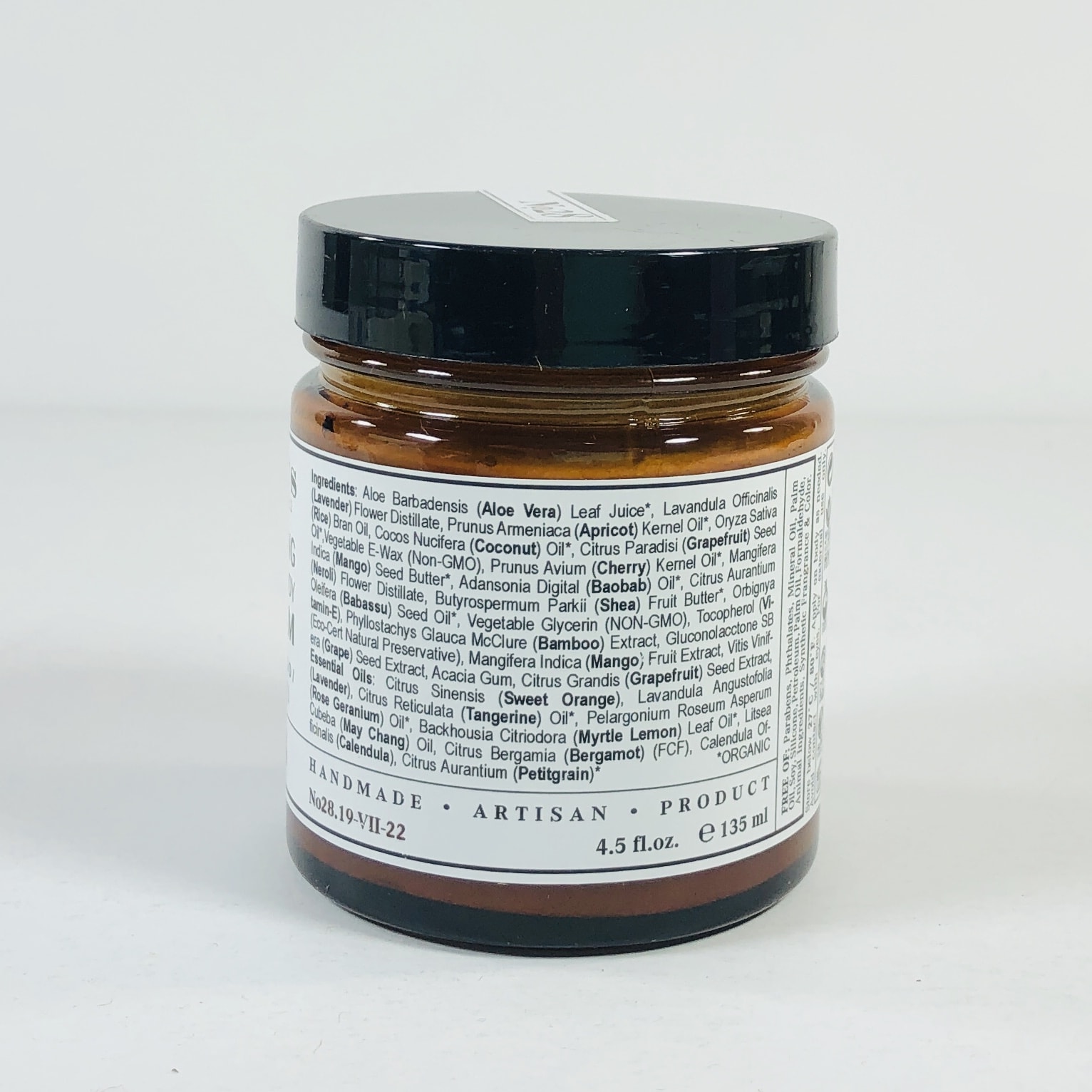 Aloe juice, apricot seed oil, coconut oil, and shea butter are blended with essential oils to create a light-weight hand and body cream.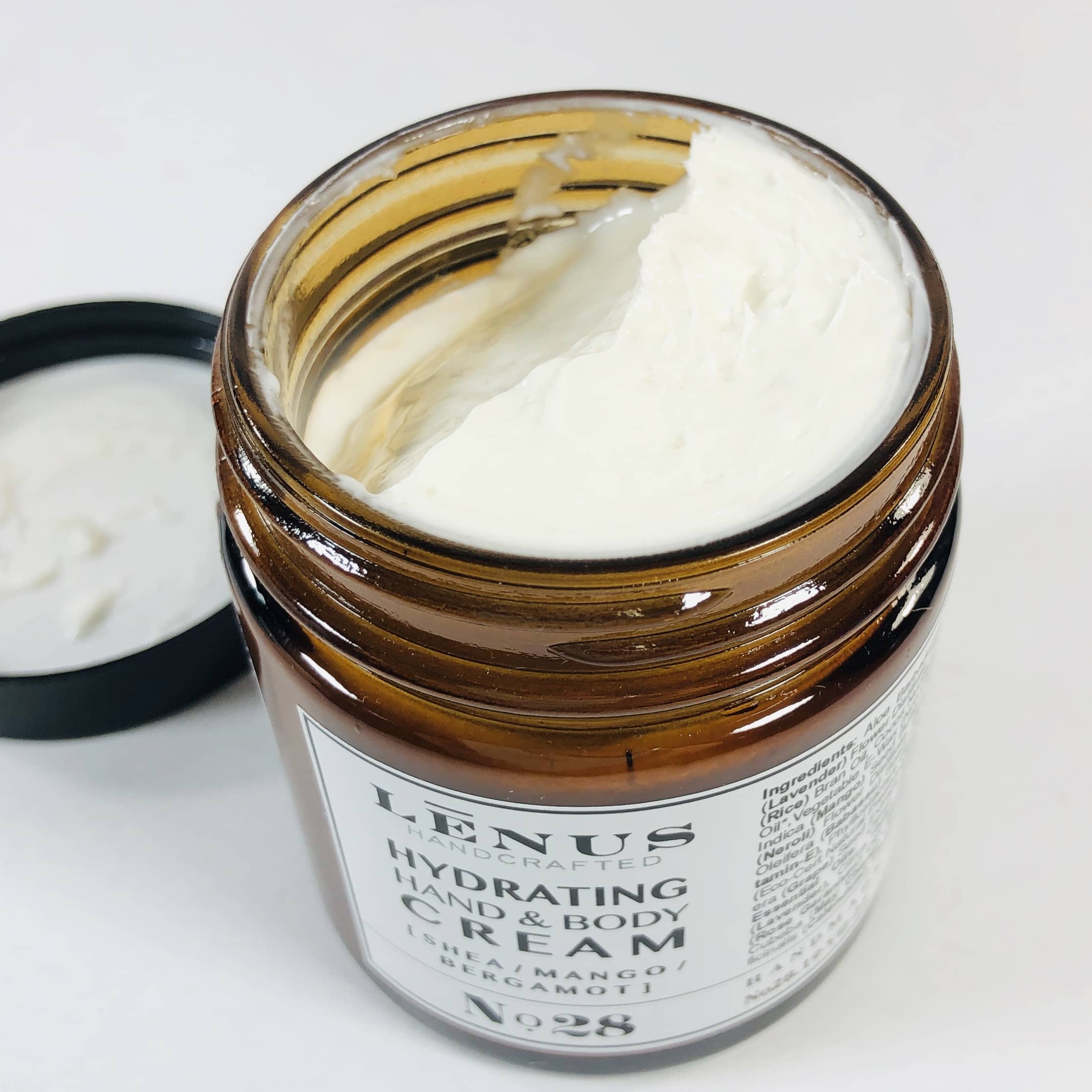 It didn't take long for me to rub this into my skin and it wasn't super heavy so it is perfect for this time of year. The scent was subdued with hints of warm citrus.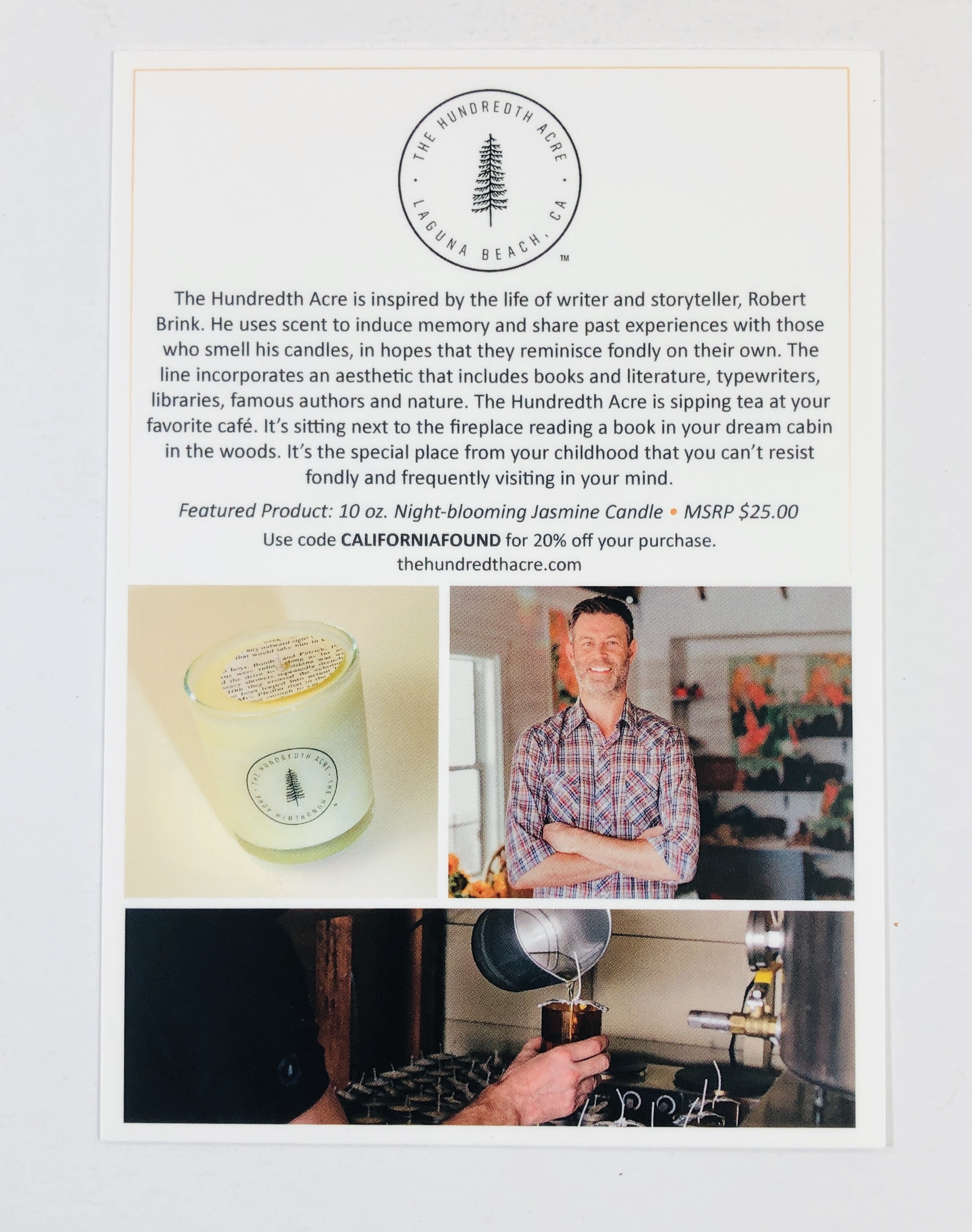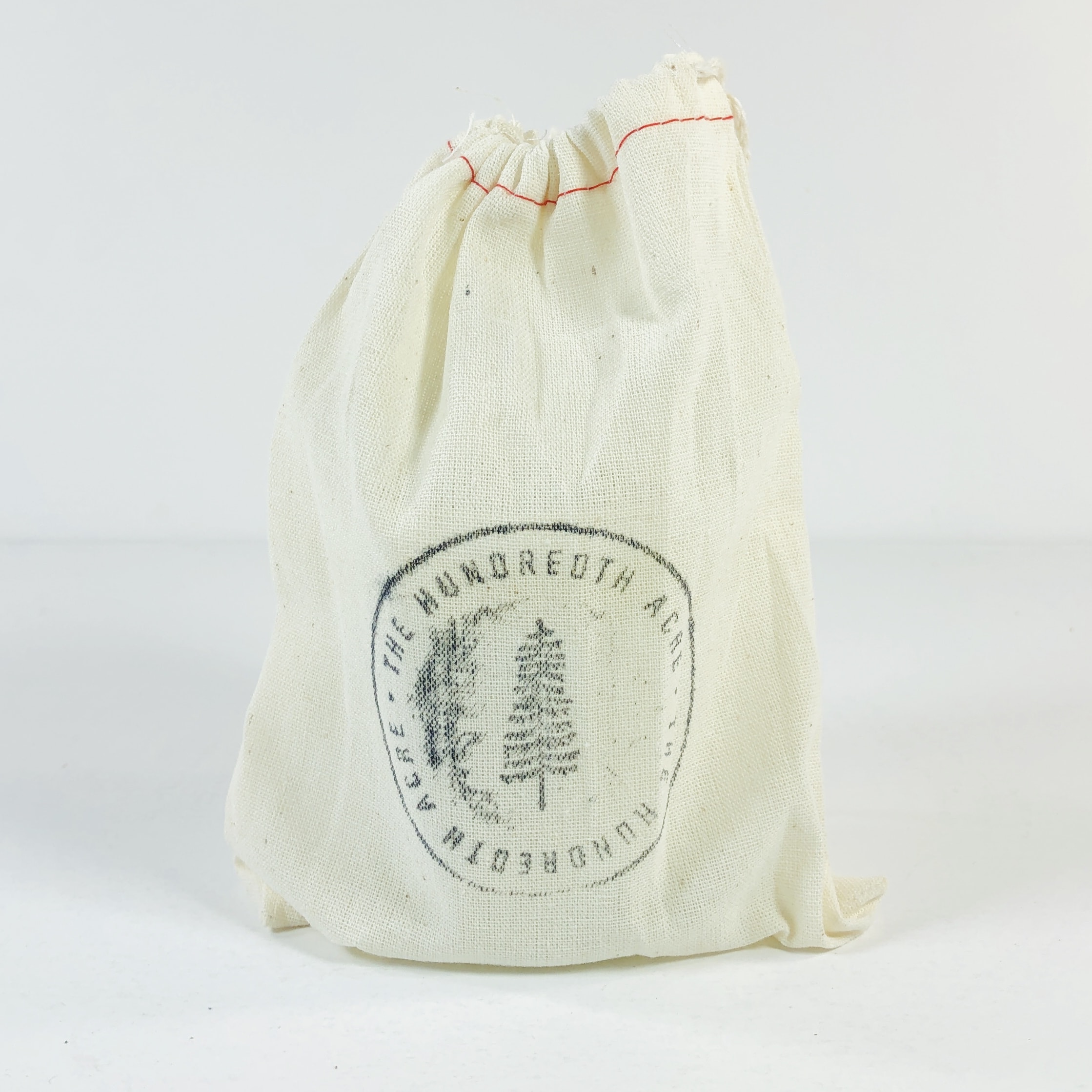 The Hundredth Acre Night-Blooming Jasmine Candle ($17.50) Our next item came in a reusable drawstring bag.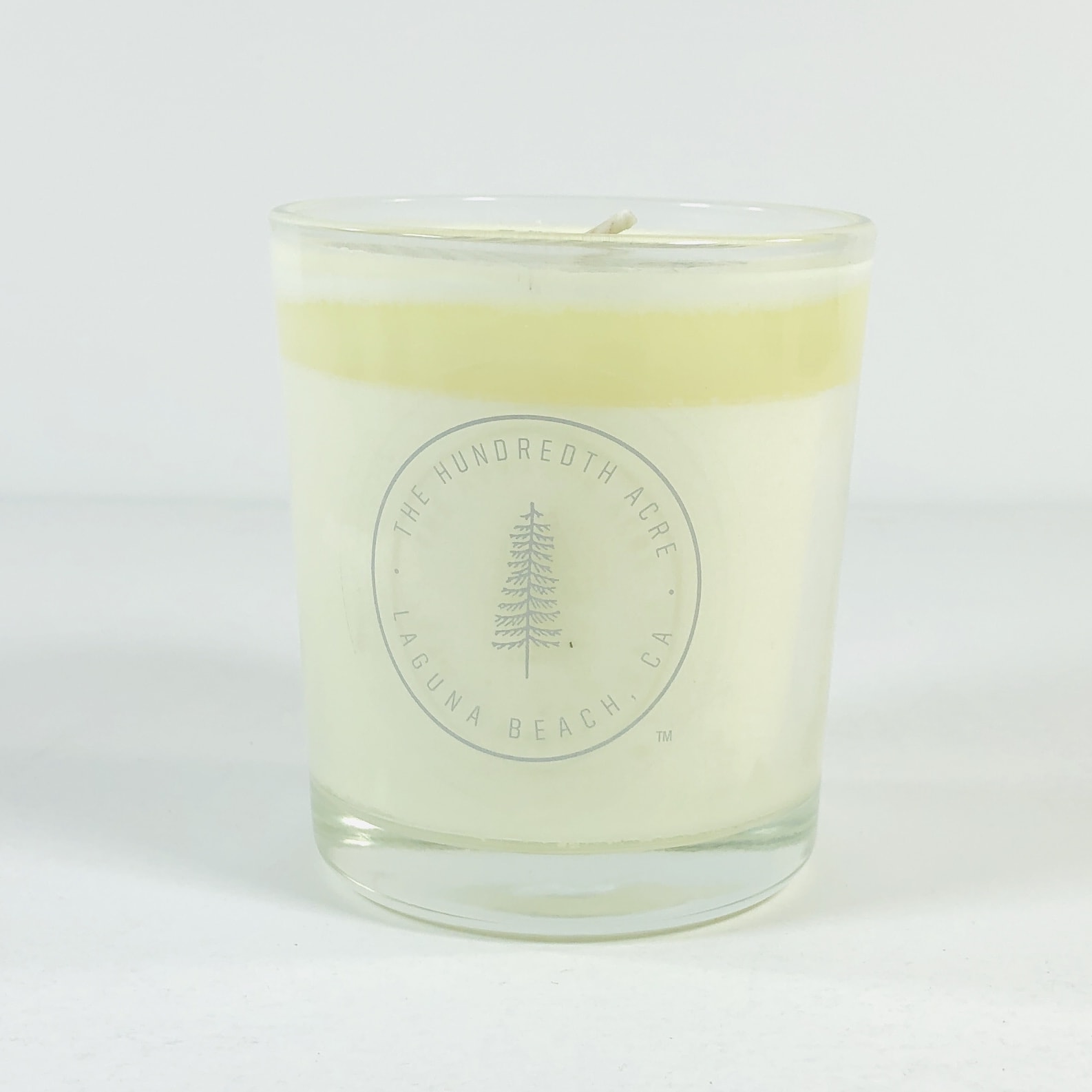 I don't think the candle is supposed to look like this, maybe it separated during shipping due to the heat? Otherwise, it looks pretty good, no spills or leaks.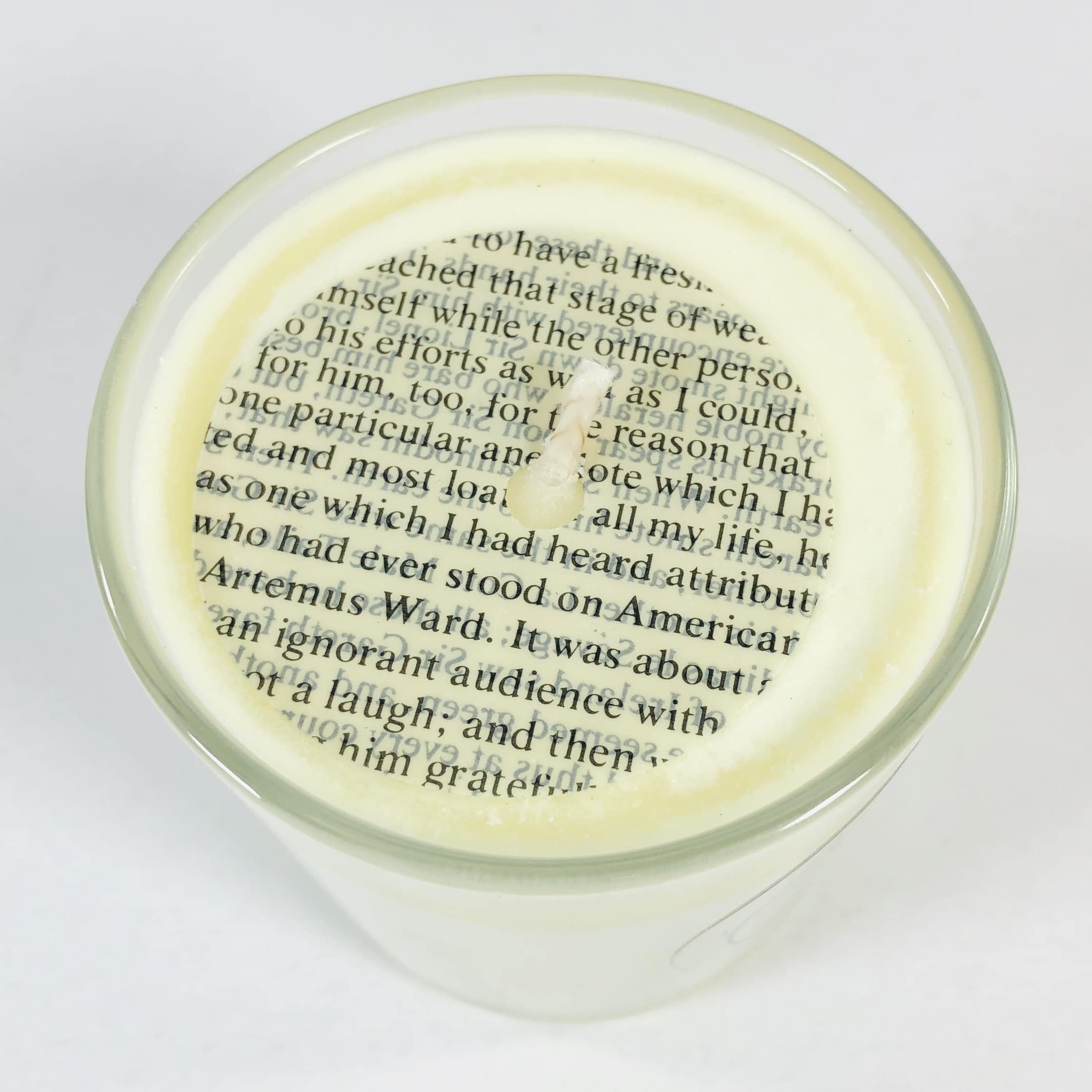 The candle topper is cut from vintage books found at a library in Laguna Beach! The scent is stronger while cold but you can smell it when it's burning. It has a floral scent that smells like jasmine!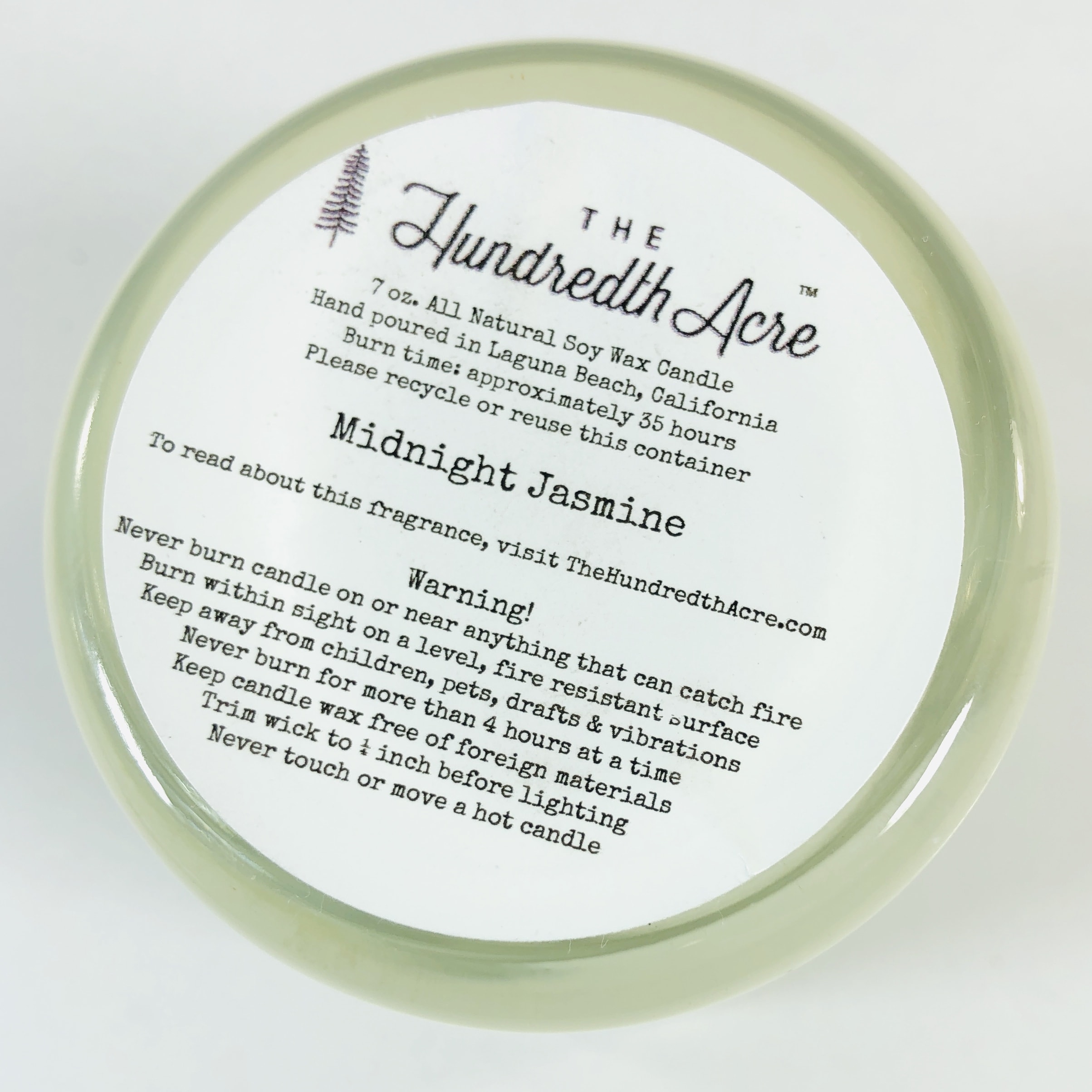 The candle is made of soy wax and should burn for about 35 hours. It is fragranced with phthalate-free fragrance oil. The card said this was a 10 ounce candle but the label says 7 ounces so we gave it a value based on that size. I also just noticed that this says "Midnight Jasmine" and not "Night-Blooming Jasmine" so it could be an older candle that's had a name change.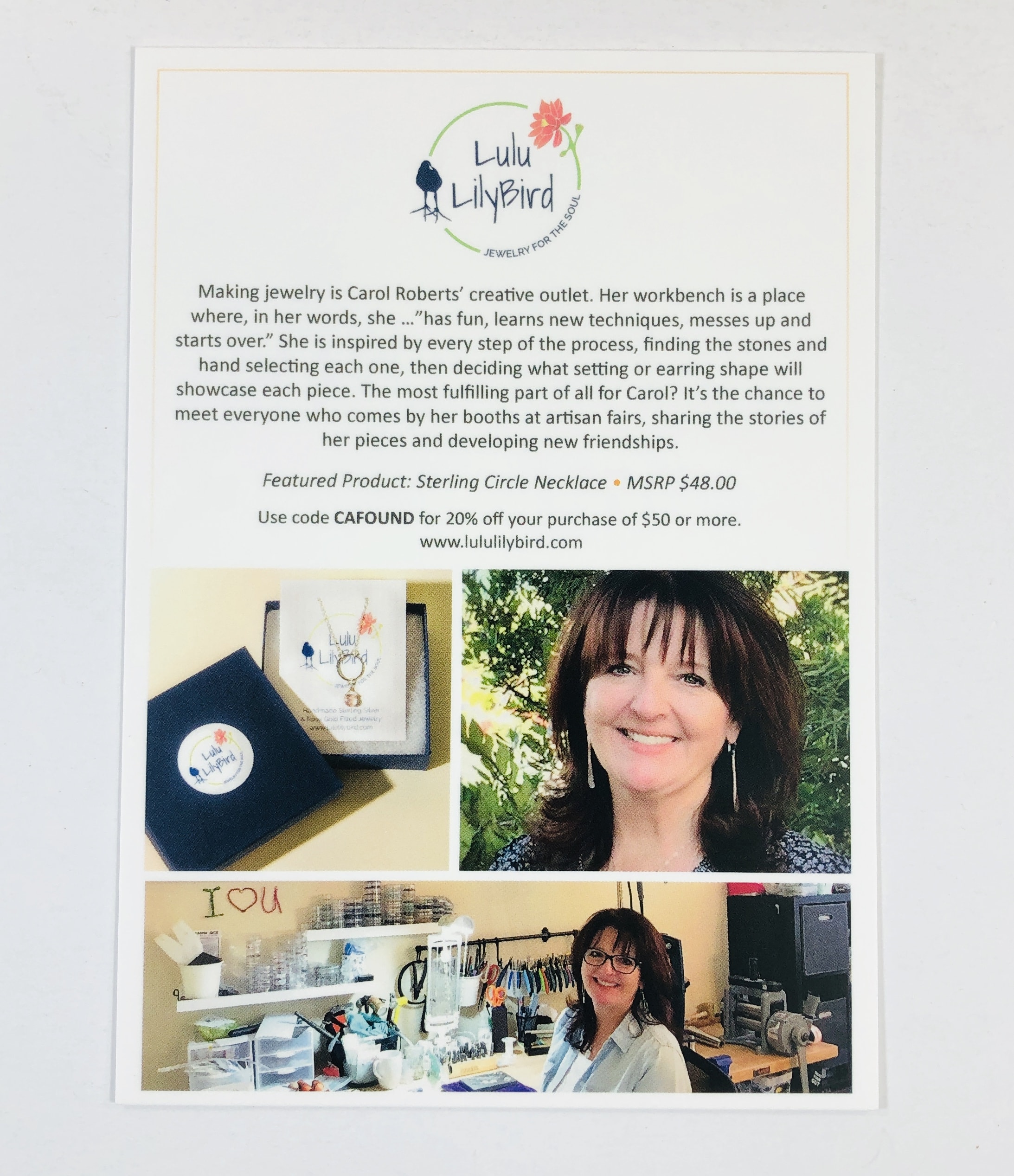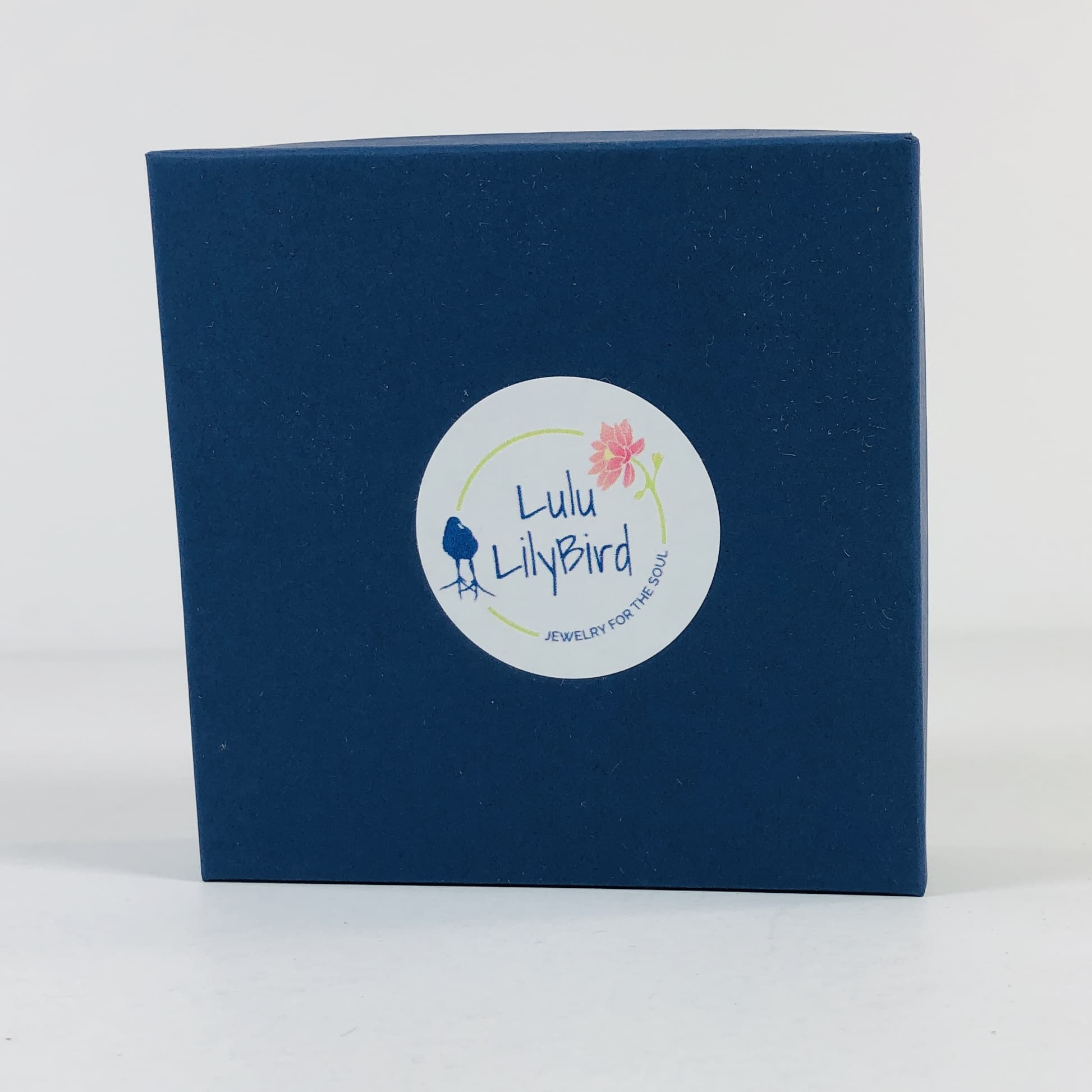 Lulu LilyBird Sterling Circle Necklace ($48) The next item came in a box so if it isn't your style, it will be easy to gift to a friend or loved one.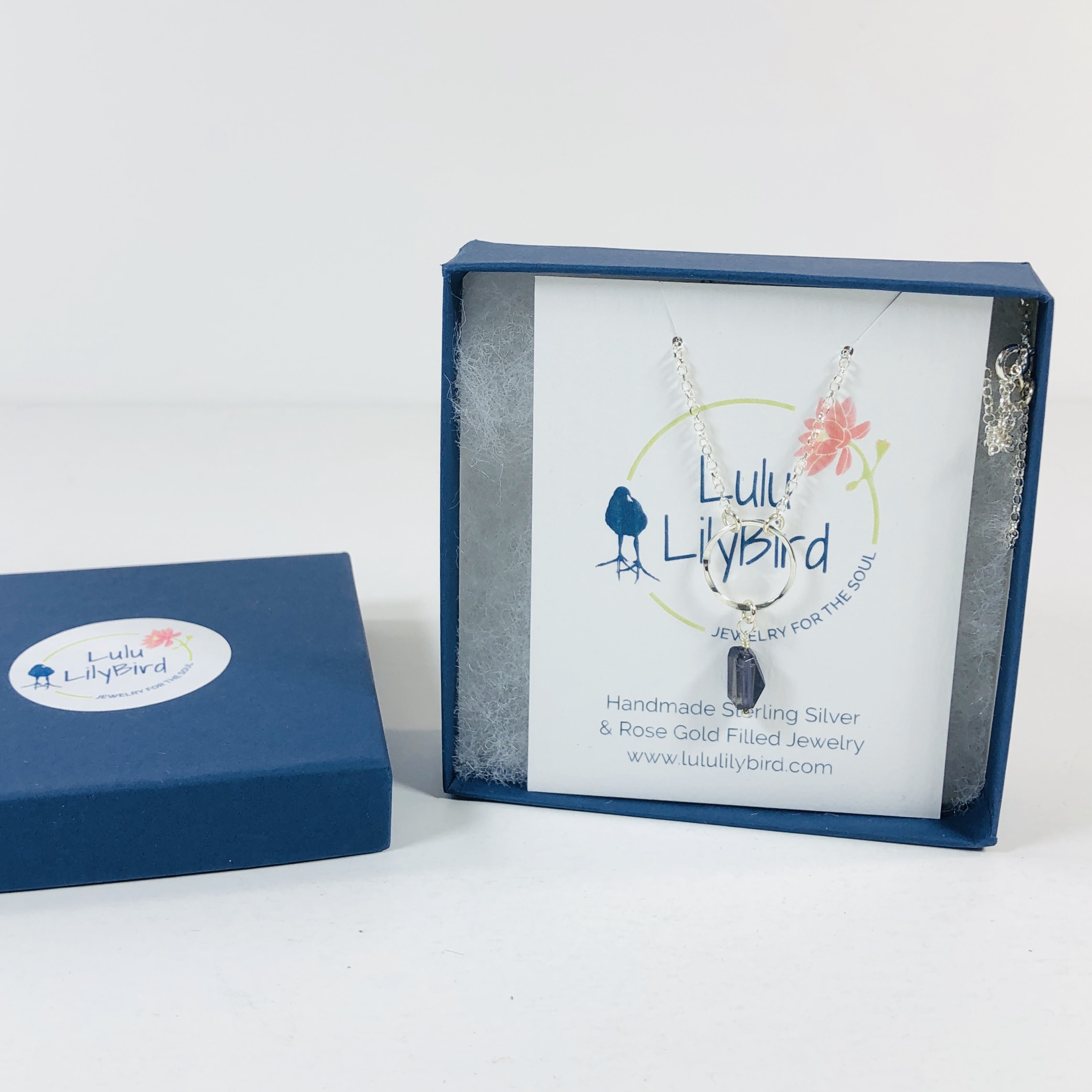 I can tell right away that this is a keeper and just my style!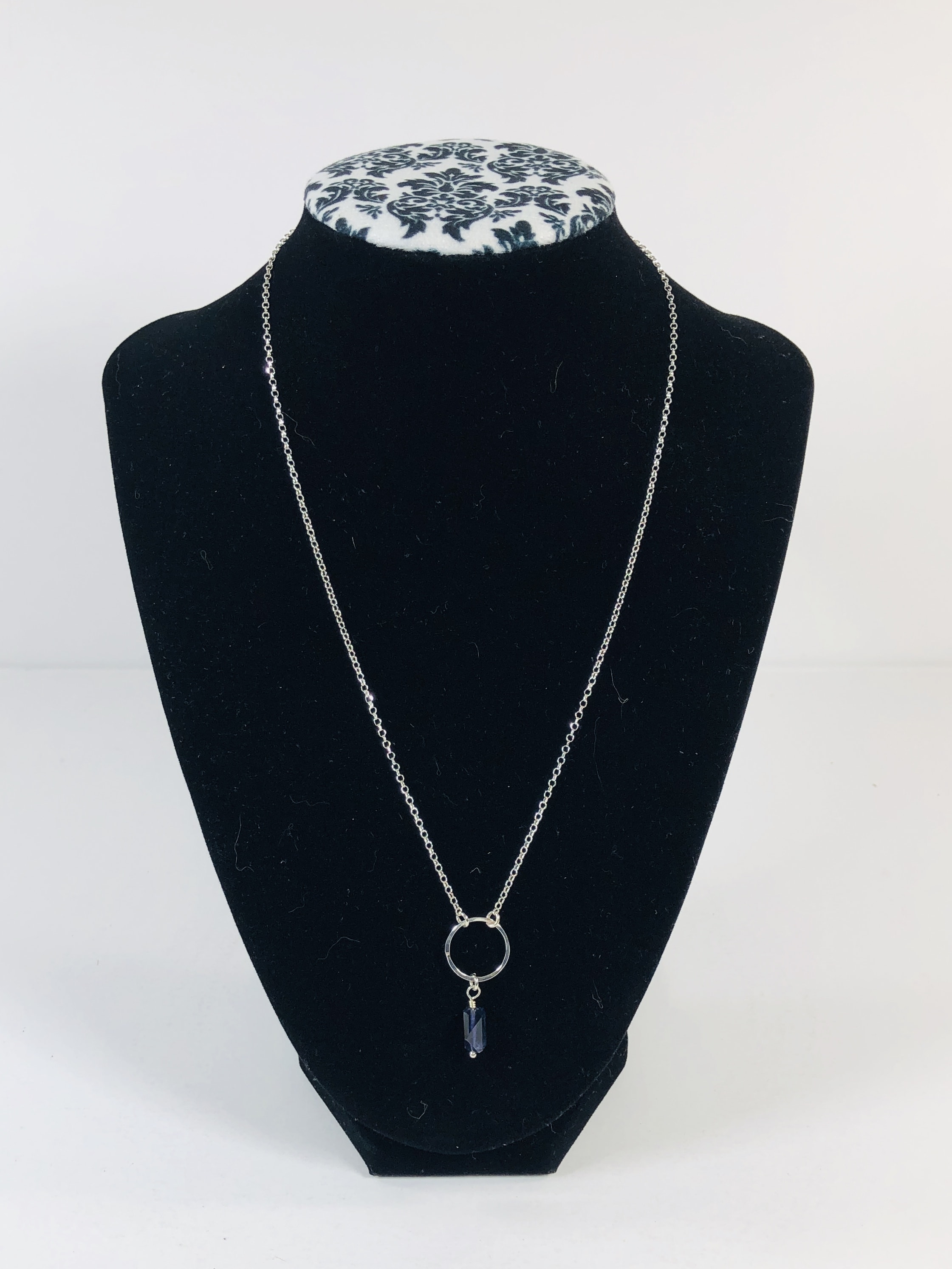 The chain is sterling silver and the necklace is about 18″ from one end to the other.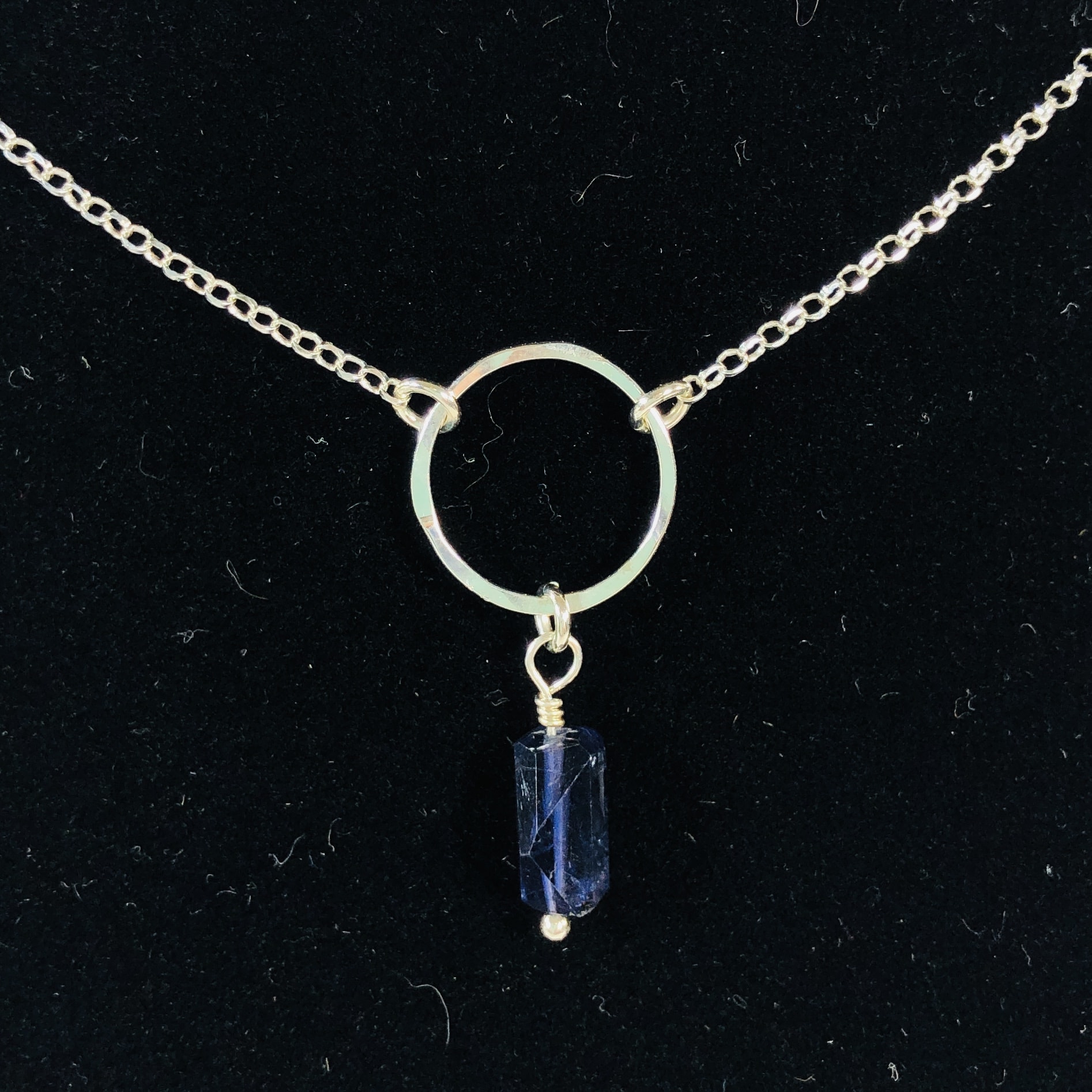 The hammered circle is about .75″ and the stone is about .5″. Please note that stone colors may vary and I think this blue color is serene and reminds me of the ocean.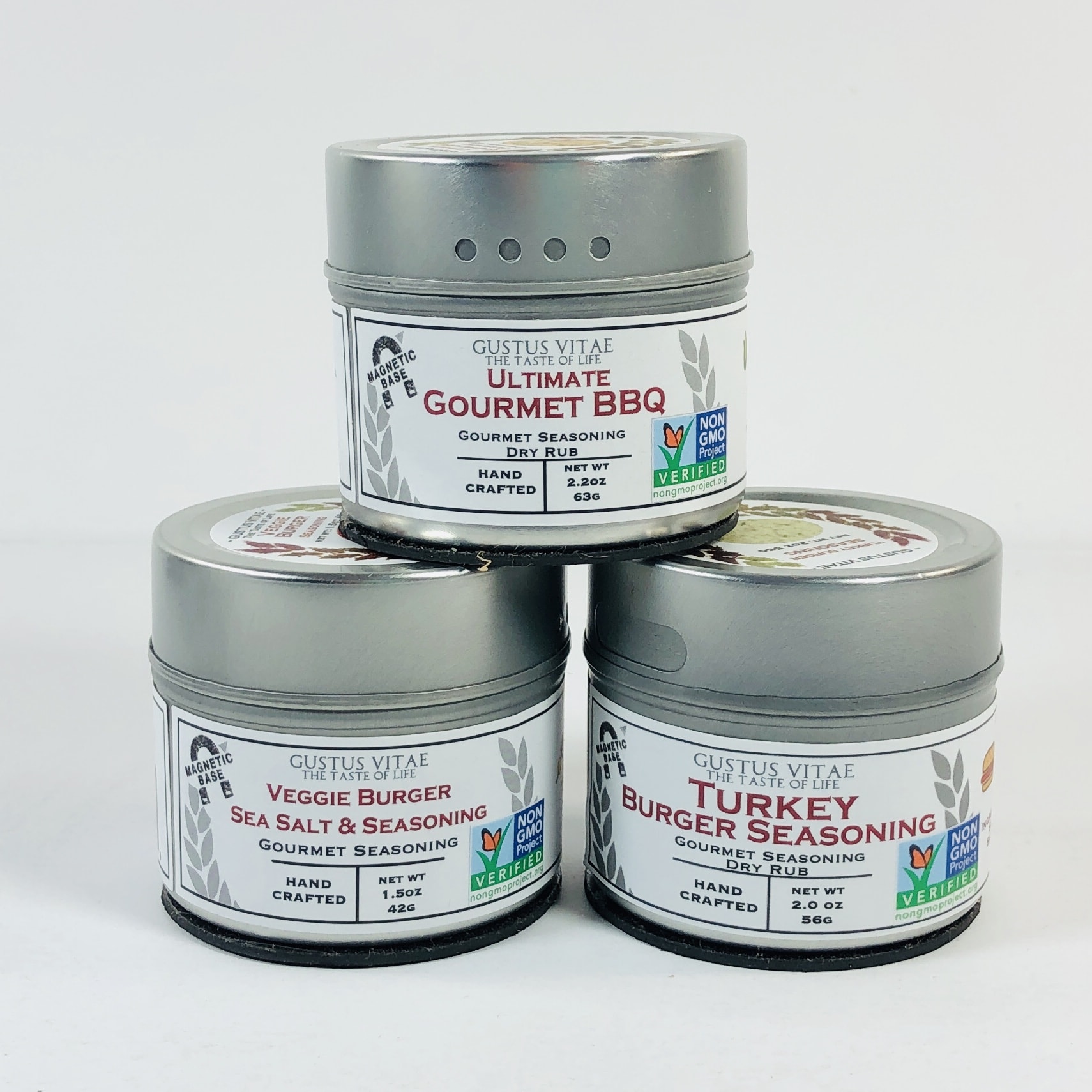 Gustus Vitae Ultimate BBQ 3 Blend Bundle ($35) I couldn't find this exact collection but I did see them offered individually on the brand's website.
I want to point out that the containers have magnets on the bottom so you can stick them to the fridge or place a strip of metal on the inside of a spice cabinet and they will be easy to access. They also have openings like the one shown here for easy pouring, and some of them have four holes so you can shake the mixture out.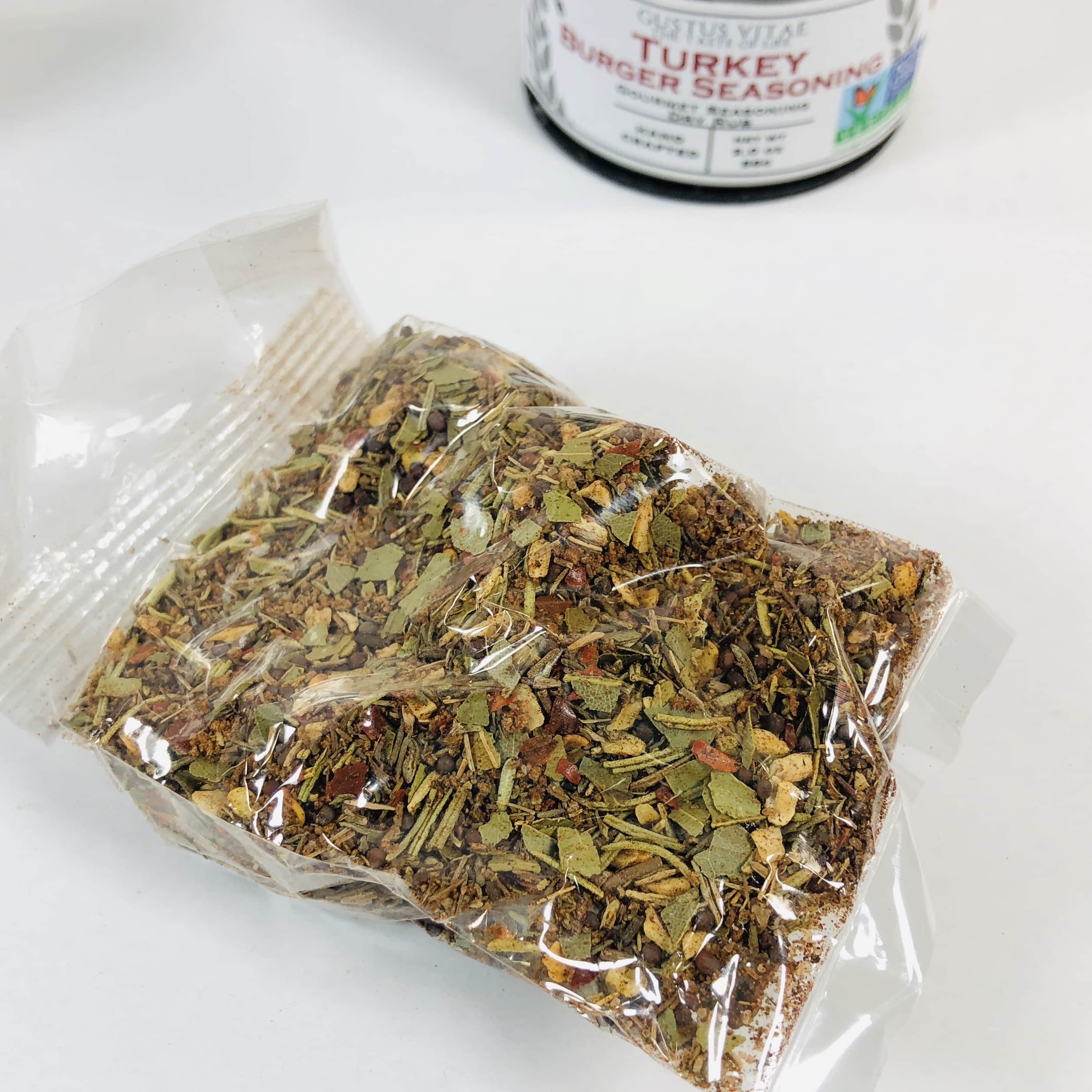 Turkey Burger Seasoning can be used on any burger, not just the fowl kind. This blend of California sea salt, brown mustard seed, ancho chili, thyme, garlic, rosemary, sage, and bay leaves can season pot roast, stews, or stir fries.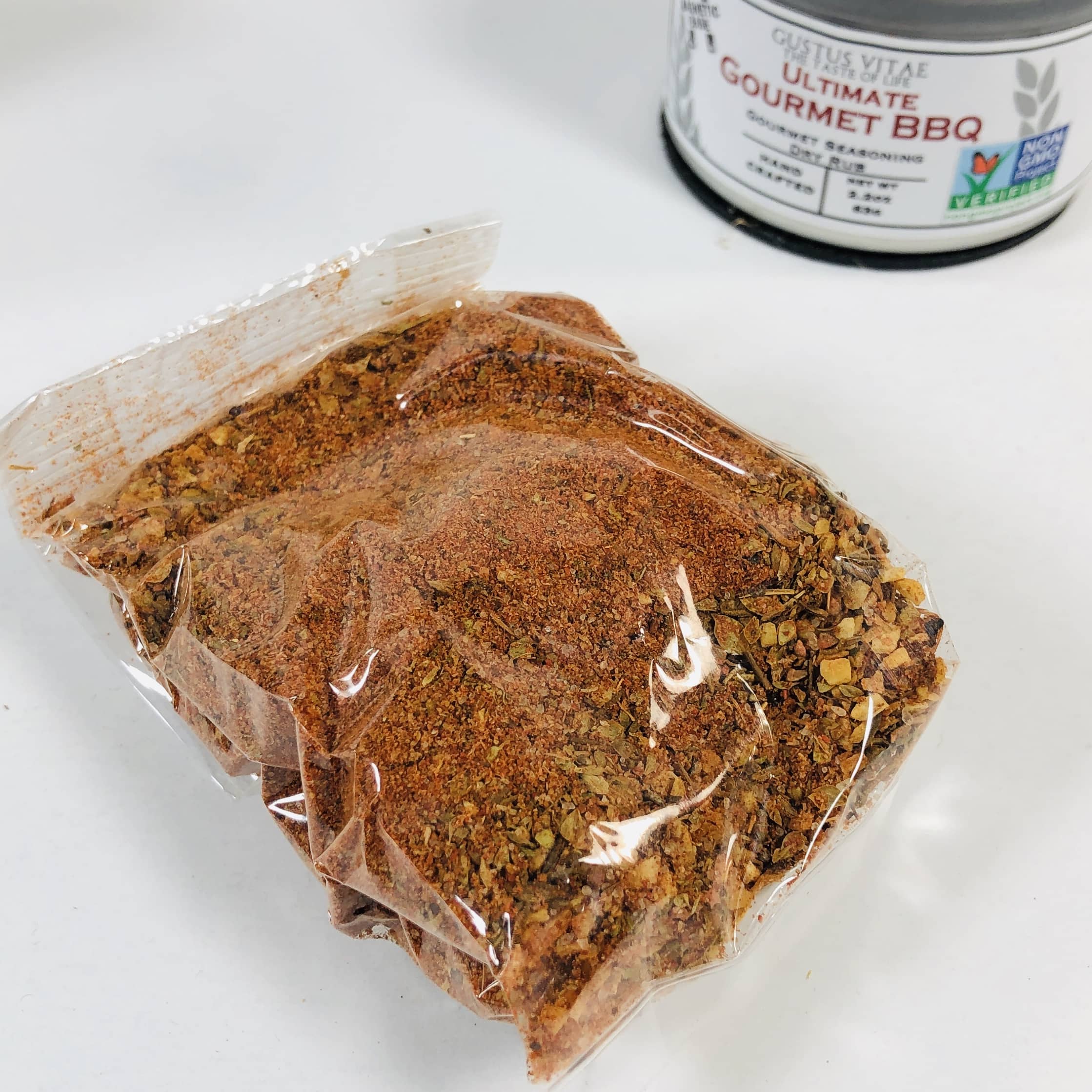 Ultimate Gourmet BBQ can be mixed into ground beef before grilling but I plan on using it on my next grilled steak. Includes ancho chili and sea salt, plus other warm spices and herbs.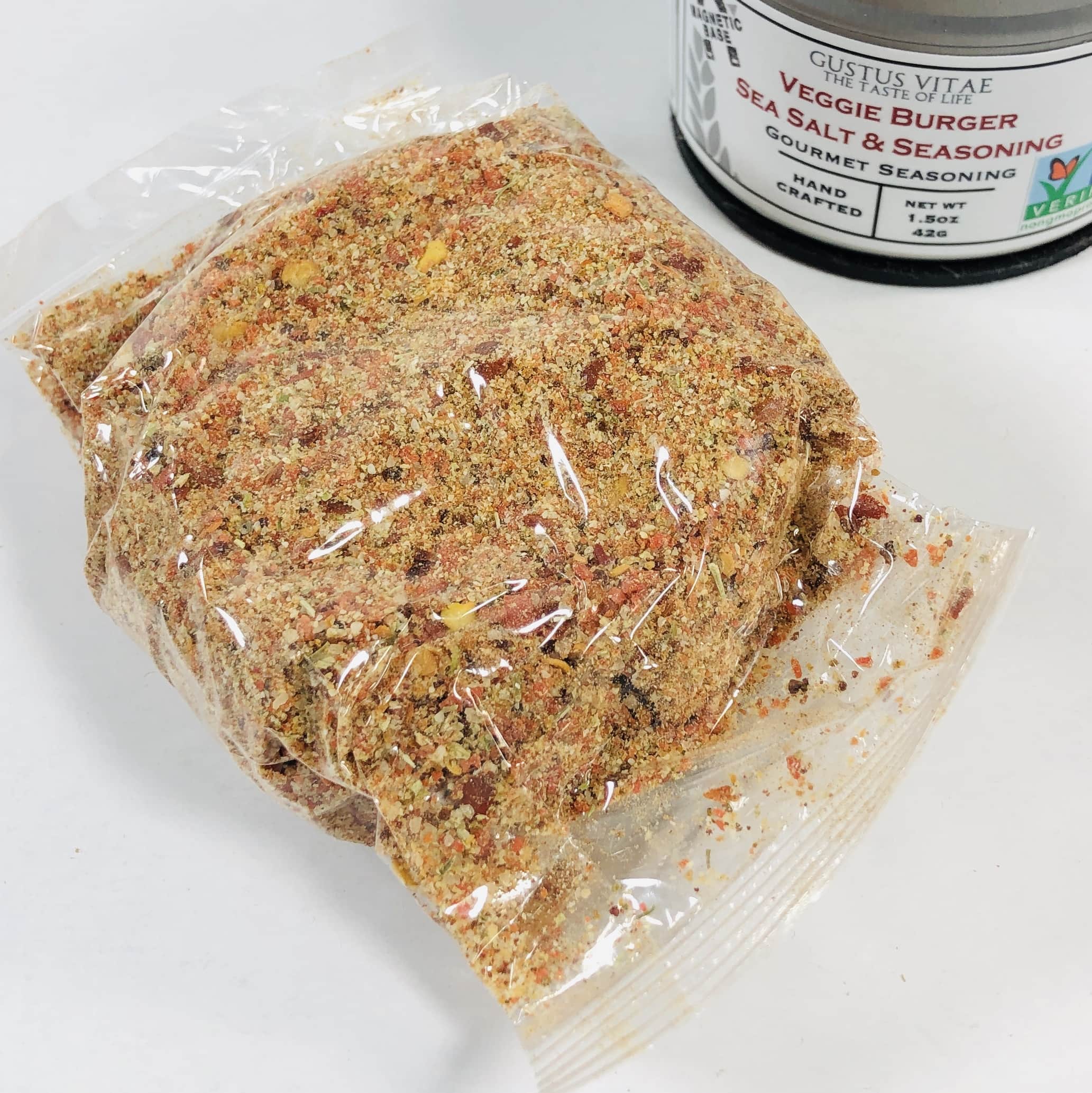 Veggie Burger Sea Salt & Seasoning has a smokey note thanks to chipotle peppers, plus sea salt and some actual veggies. Again, this can be used to gussy up all kinds of foods like vegetables, casseroles, and soups. I haven't had a chance to cook with any of these spices yet but they smell so good they make my mouth water and I can't wait to put them to use!
California Found always sends an exciting array of products and I am always happy with the quality of each item! The items are also so different from each other and I enjoy putting them to use throughout the month (and even longer!). I think California has some amazing producers and I love trying their lotions, jewelry, etc. The value for the August box was around $122.50!
What do you think of California Found? Let me know in the comments!