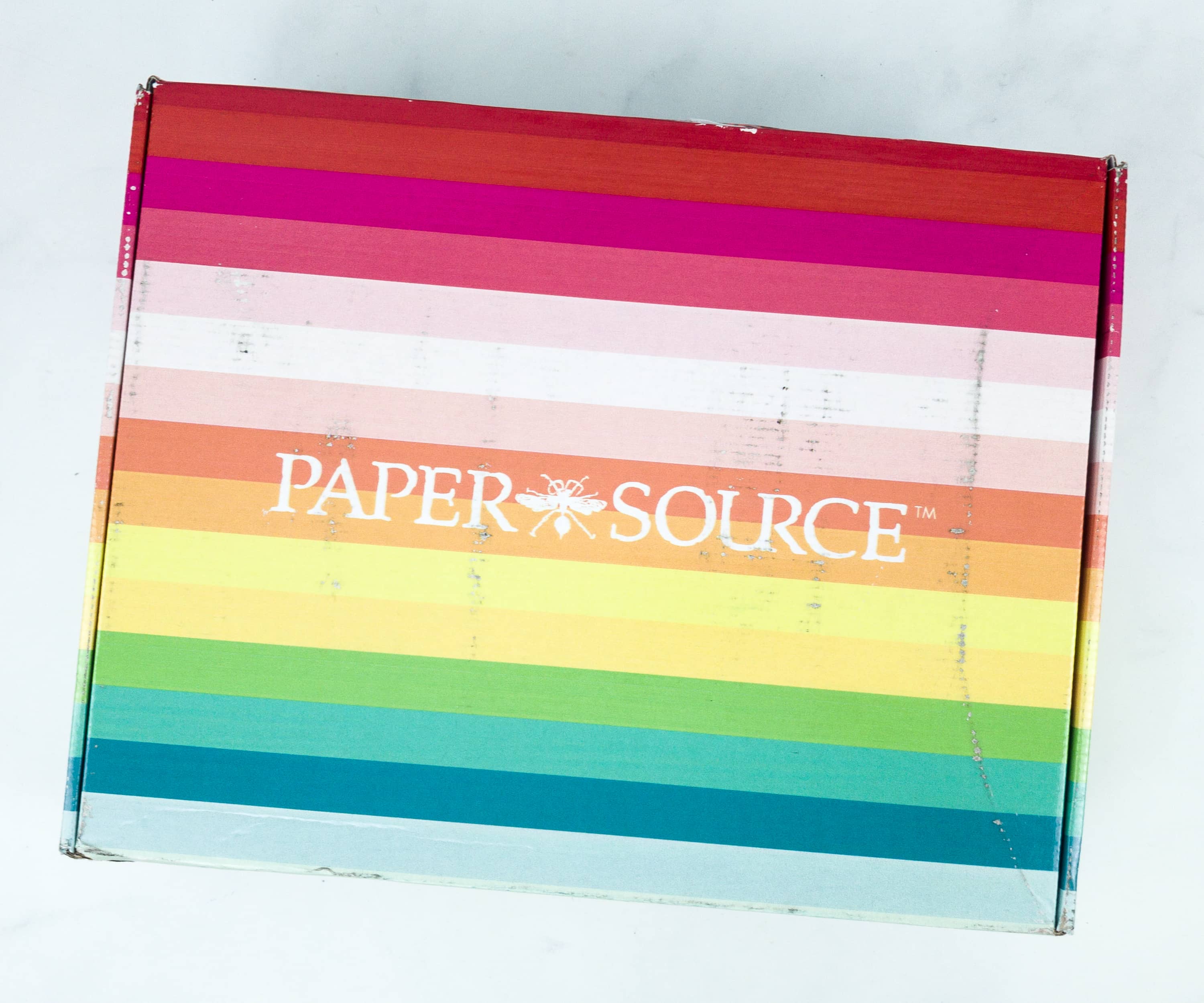 Paper Source is a quarterly subscription box that sends tons of fun and colorful products! Each box costs $49.95 + free shipping within the U.S., and will arrive at your door 4 times a year with products having a total retail price of around $200! Each quarter, you will receive 12 vibrant rainbow hues-adorned items carefully curated and inspired by their Paper Source Colorscope! FYI – you must subscribe for an entire year to get this one, but you'll only be charged before it ships.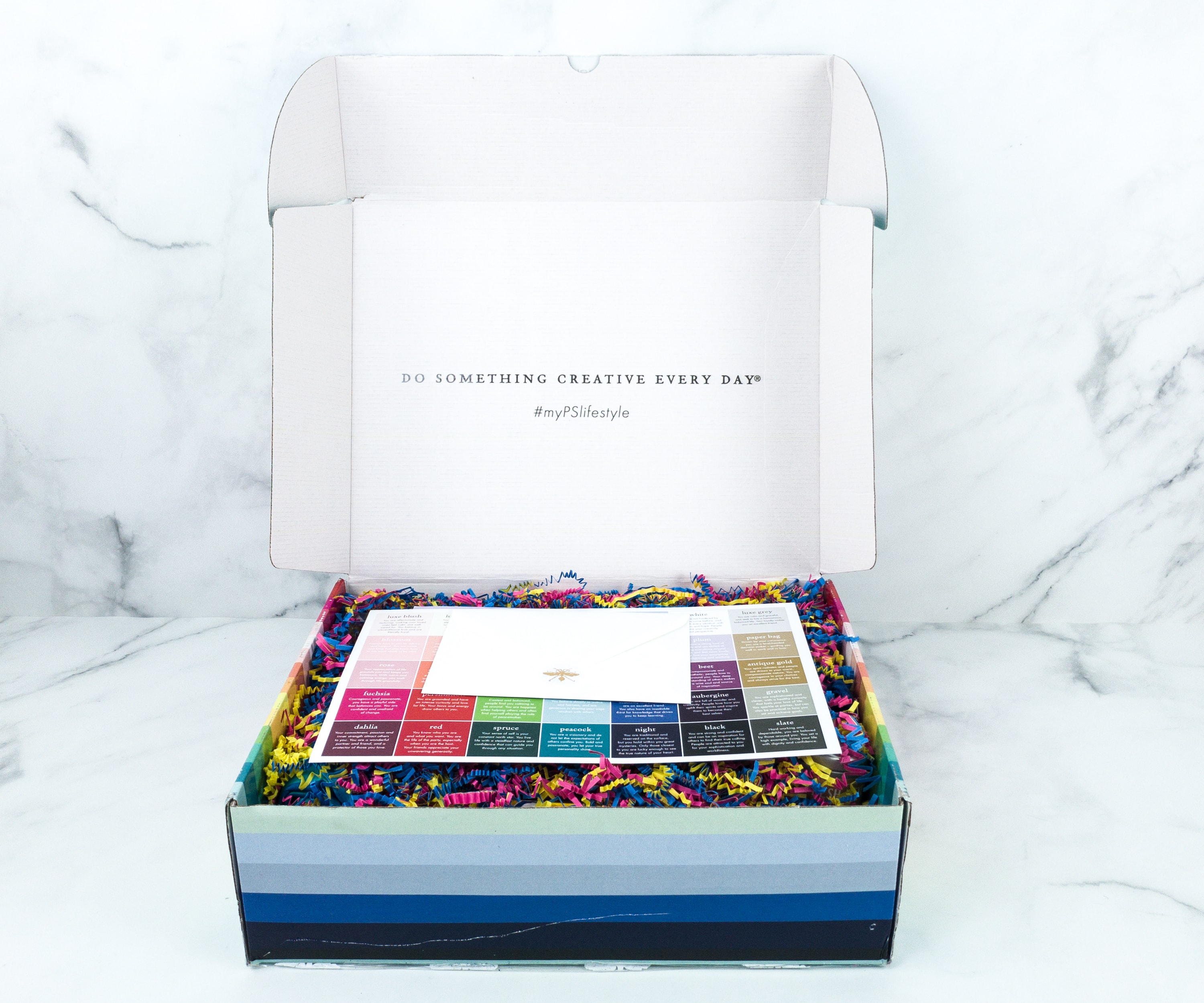 On the inner flap of the box, there's a reminder for all of us: "Do something creative every day."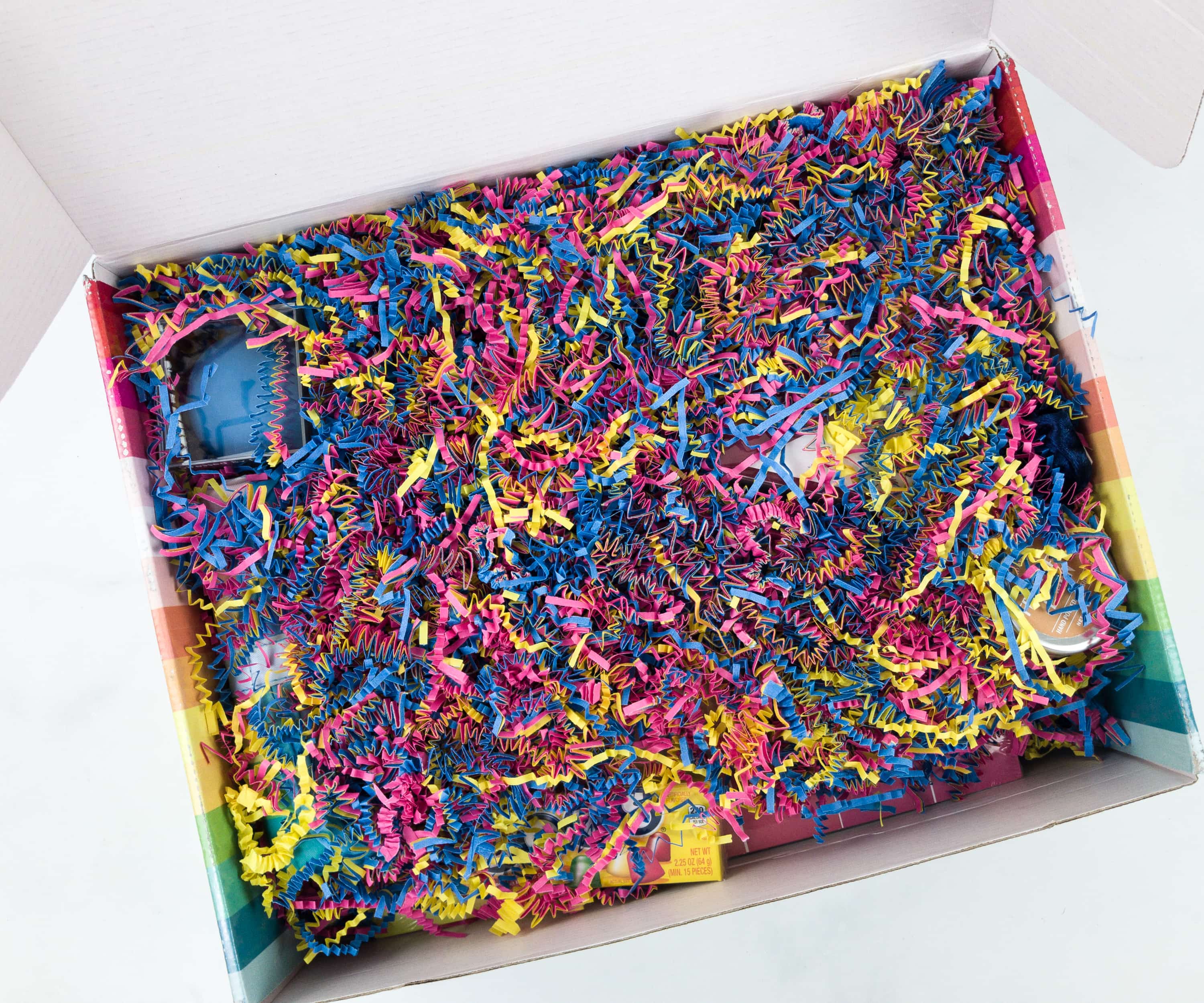 The box is filled with rainbow-colored squiggles to protect the contents inside.
It includes a white envelope sealed with a Paper Source sticker.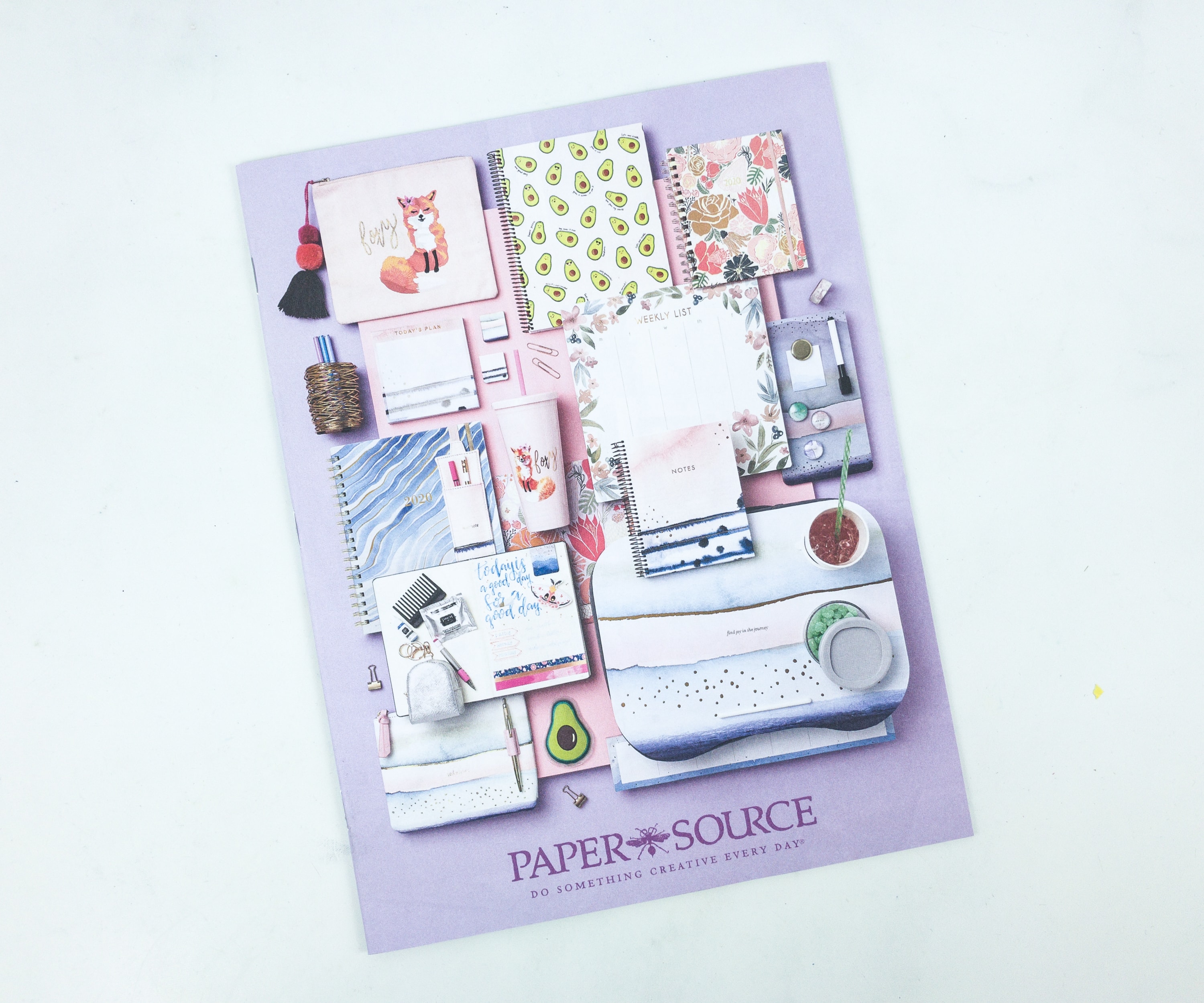 Inside the envelope is a pamphlet.
It's a promotional material for Paper Source's party supplies.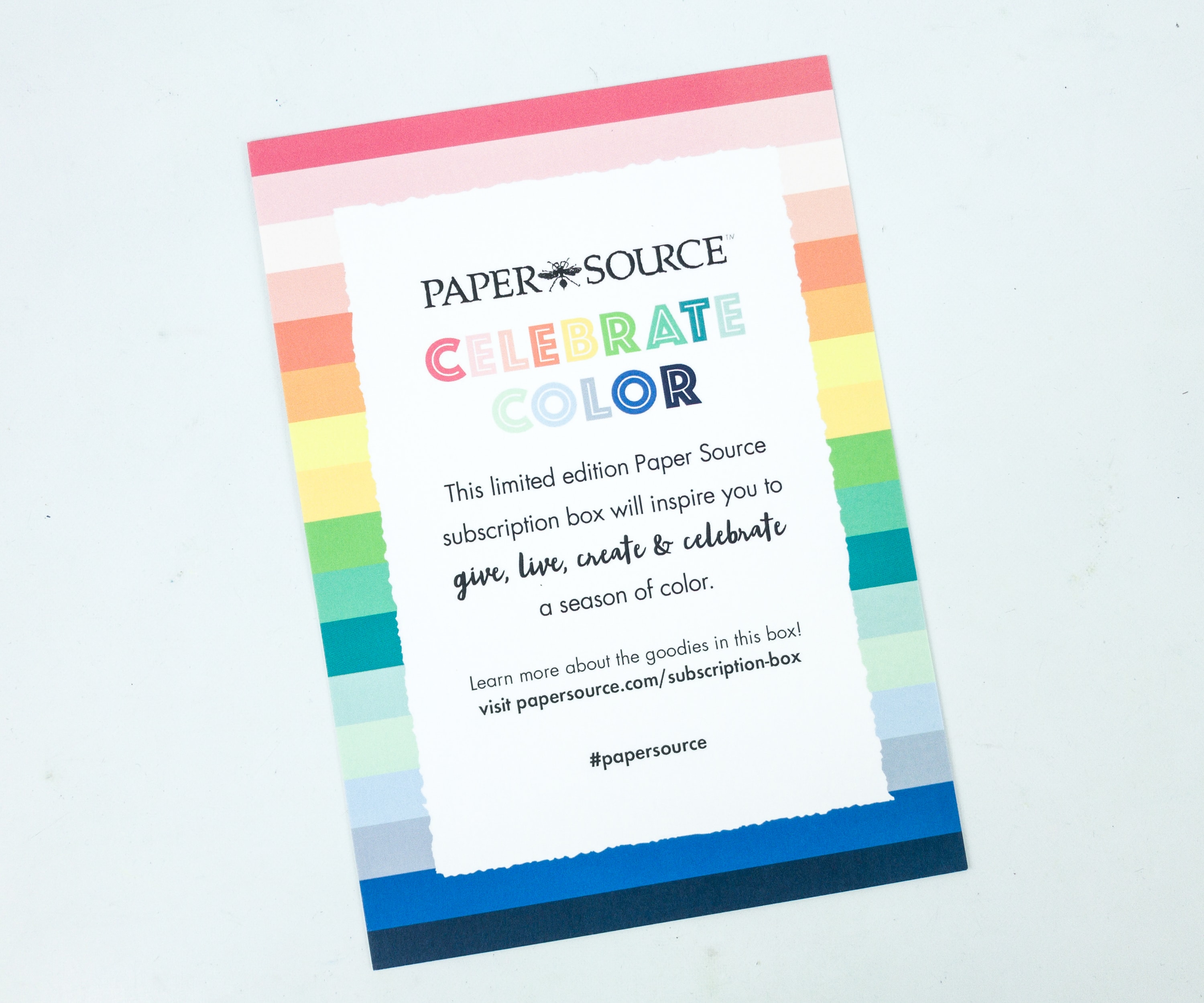 There's no list of items in the pamphlet, but they included a card that tells us to visit their website for more information about the goodies.
They even gave us a coupon code for a Personalized Colorscope Journal.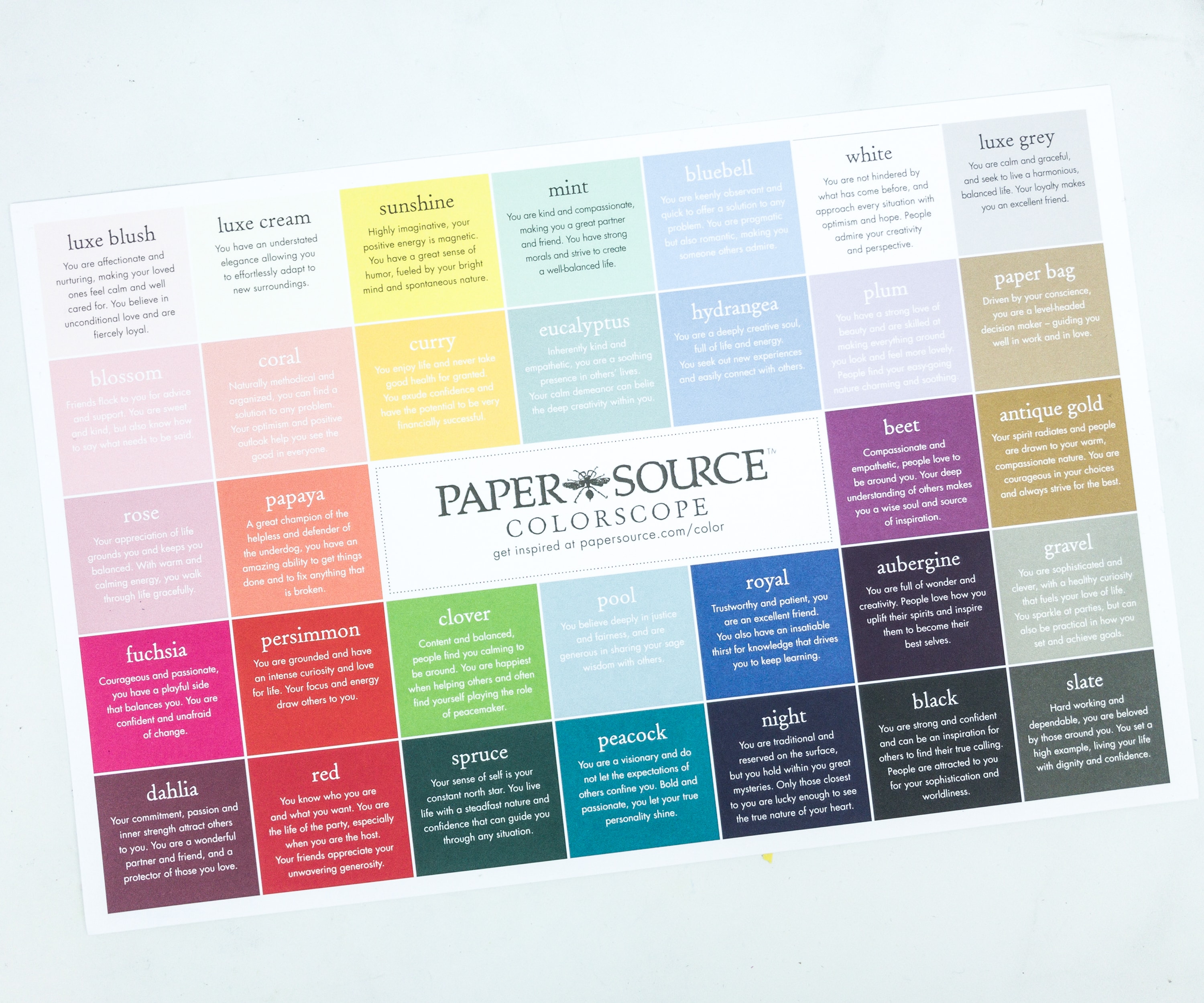 I love that they included this color chart. It explains the meaning of different colors, and also inspires you to create!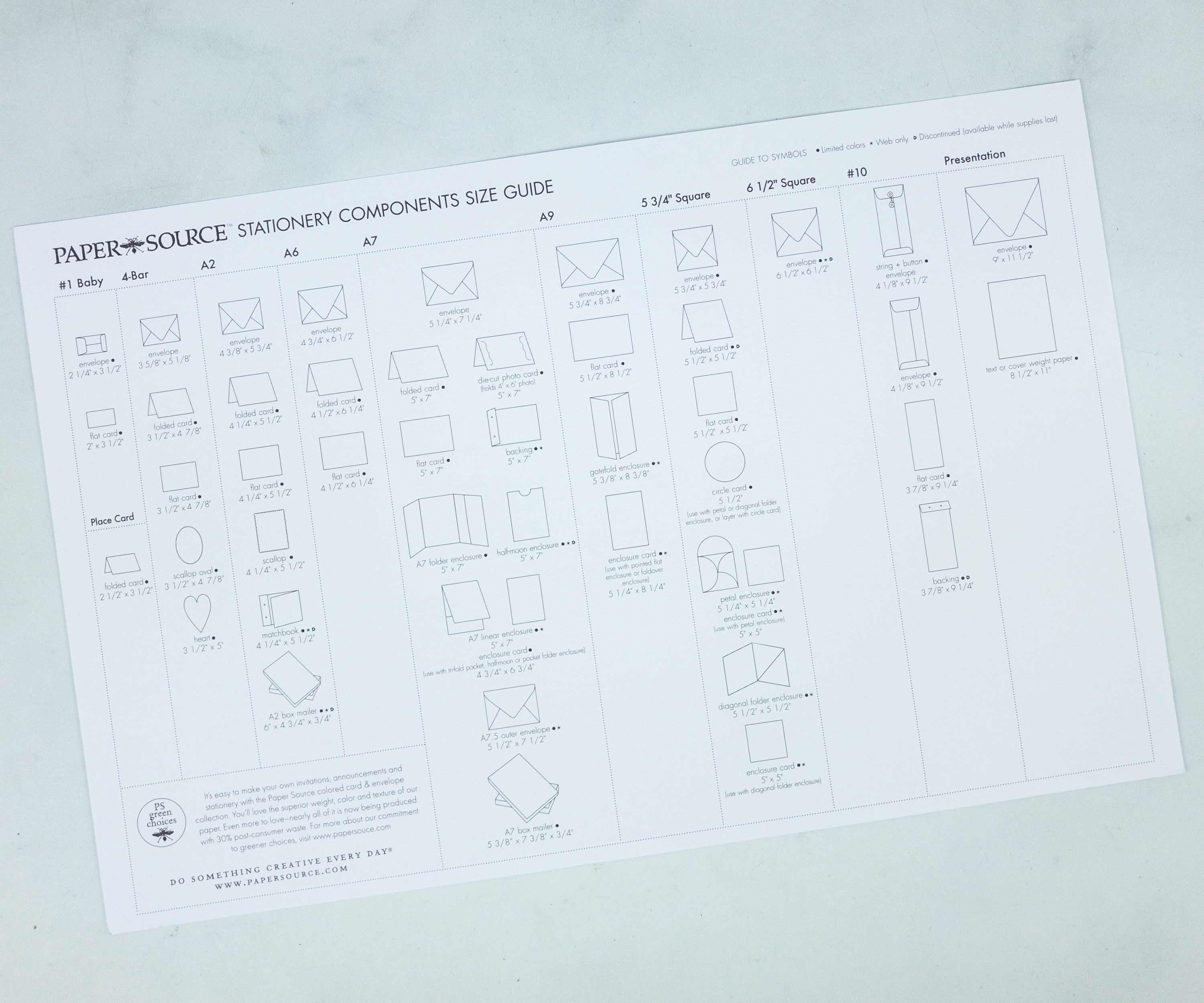 At the back, there is a stationery components size guide.
Everything in my box! It's the Fall 2019 box and it's all about celebrating colors!
Paper Source 2019-2020 Paint Chip Calendar ($24.95) Inspired by paint chips, this calendar features colorful block grids in every page, with ample space to write down notes or reminders.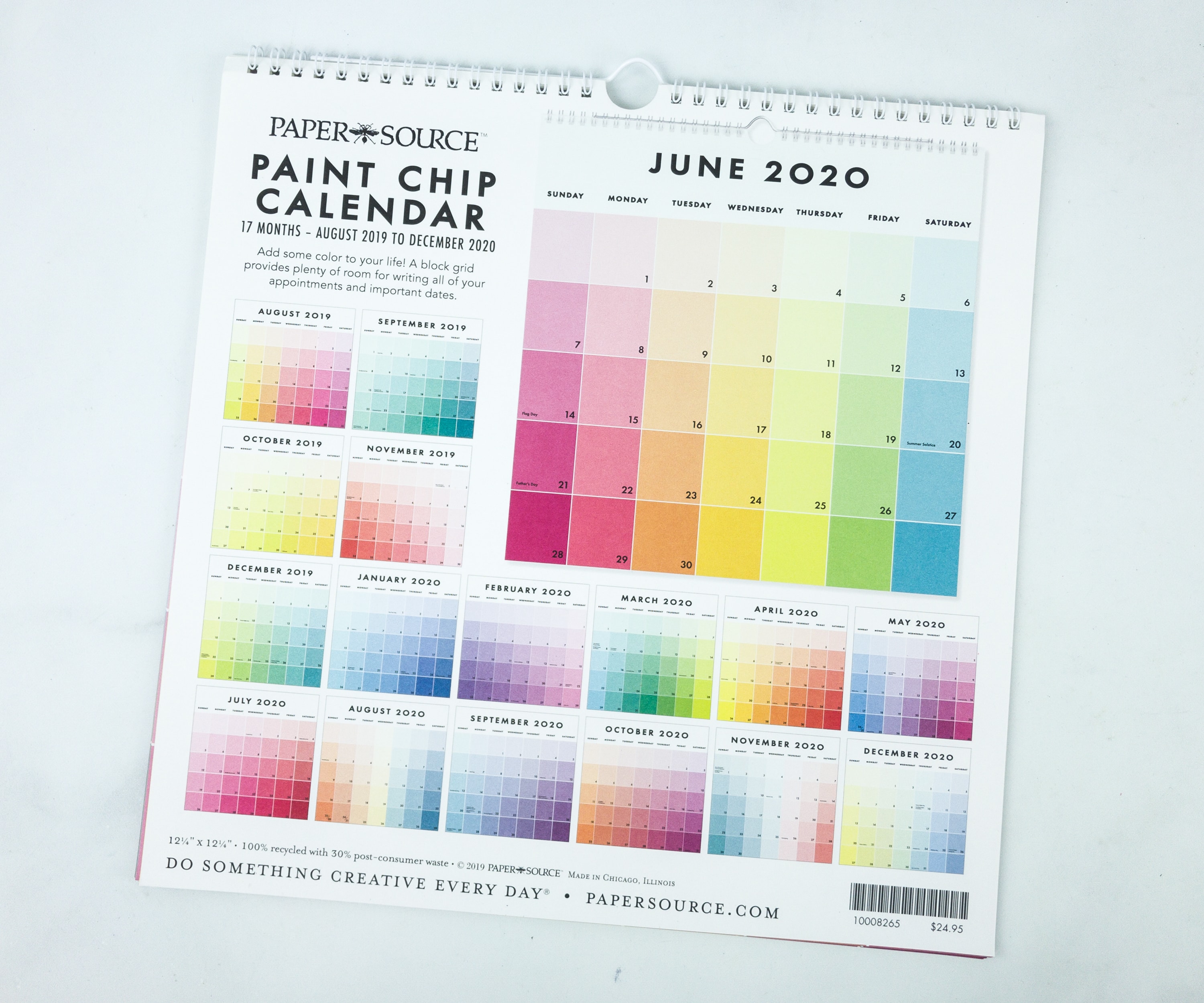 The calendar is good for 17 months, from August 2019 to December 2020. I love that they're made with recycled materials!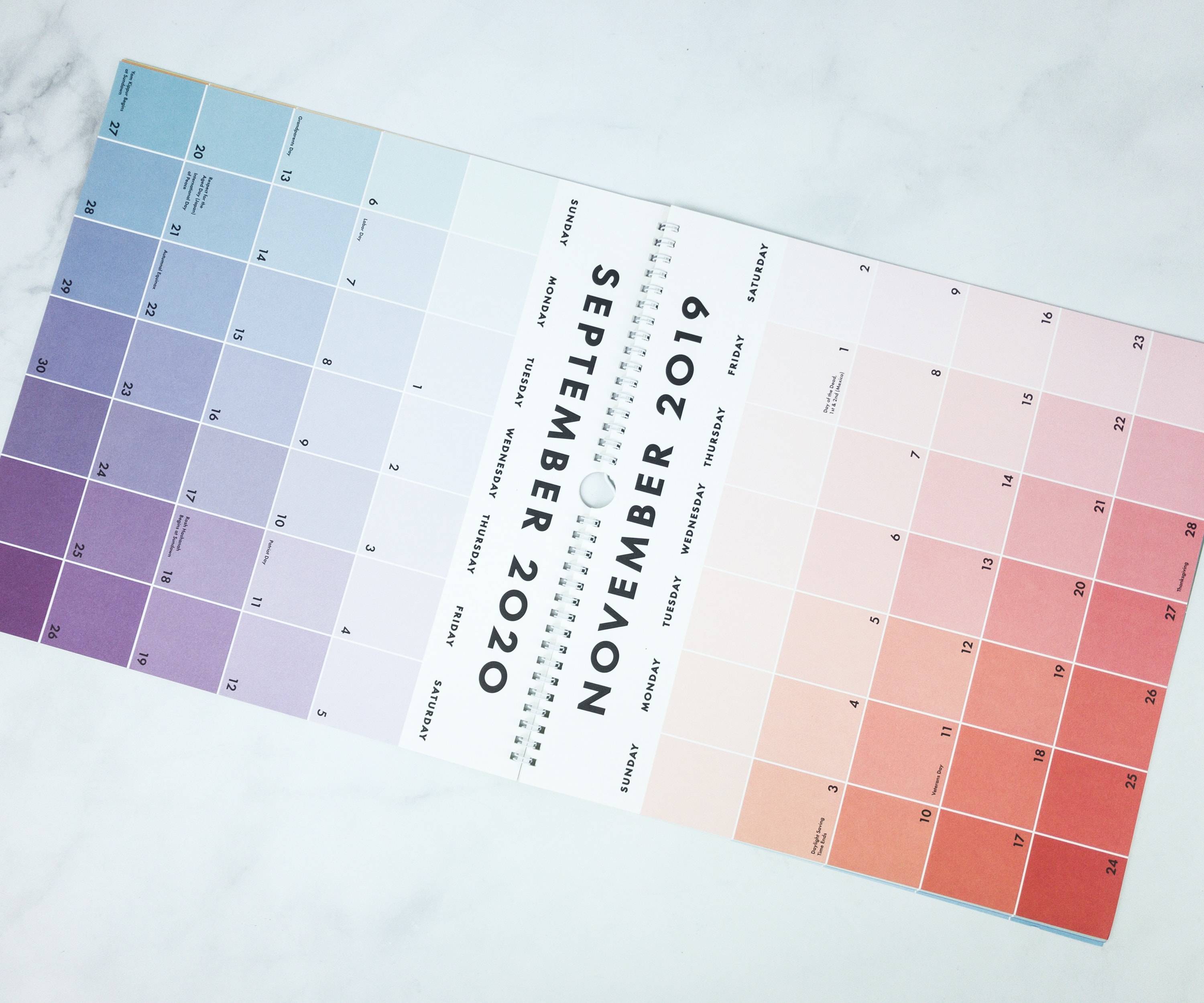 Here are some sample pages! I love how the colors go from light to dark. They also marked holidays and other important dates such as when Daylight Saving Time starts and ends. Plus, the spring binder allows you to turn each page with ease.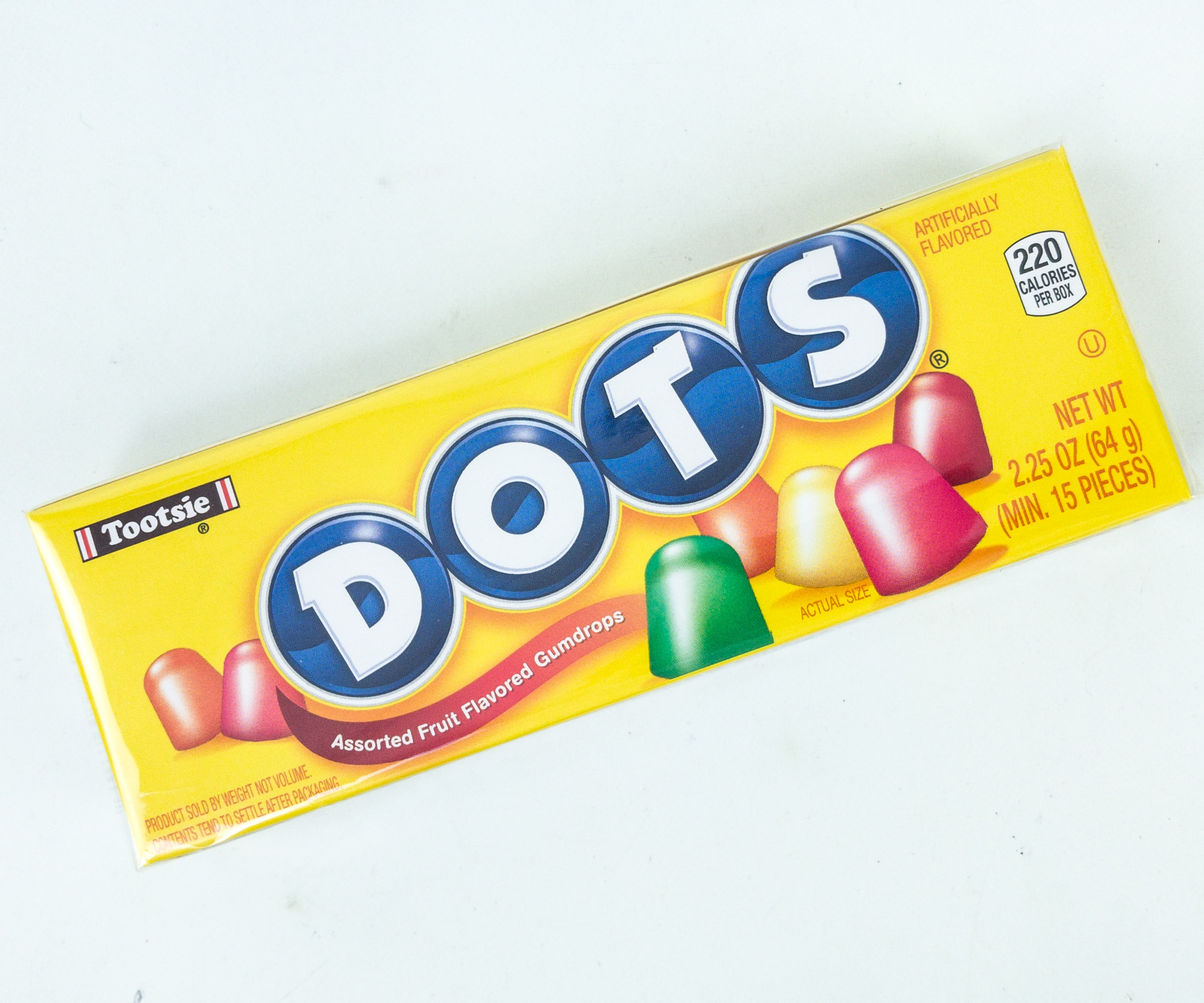 Tootsie DOTS Assorted Fruit Flavored Gumdrops ($0.91) Gumdrops are candies that come in various fruit flavors such as lime, lemon, orange, cherry, and strawberry. Each of them is chewy, bursting with flavor every time you chew. It comes in a small packaging that you can easily bring anywhere in case you need a pick-me-up!
Lapcos Hyaluronic Moisturizing Sheet Mask ($3) For some me-time or simply when one needs a hydration boost, they gave us a sheet mask packed with hyaluronic acid and althaea rosea flower extract.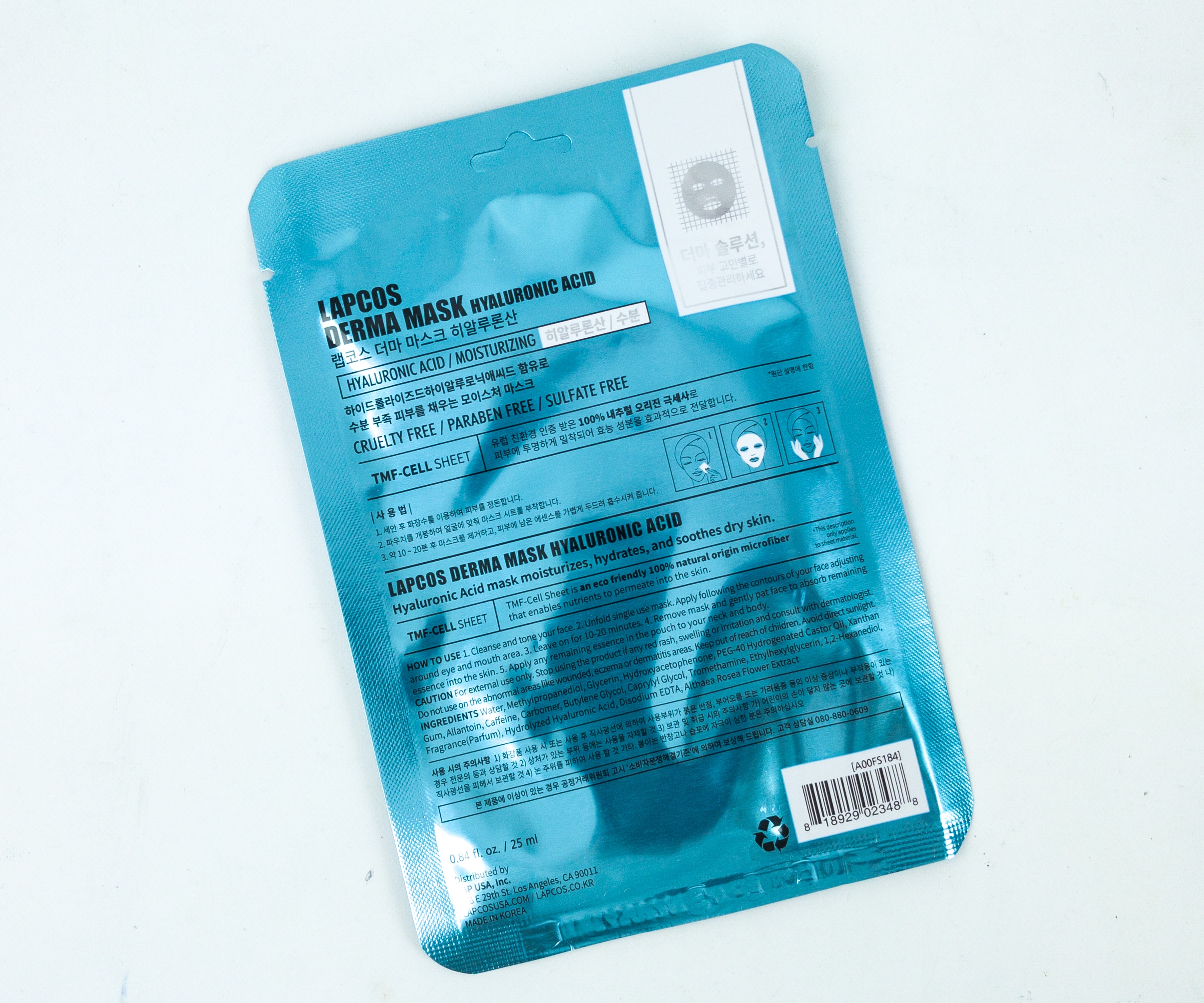 Hyaluronic acid is known for its moisturizing and nourishing properties, while althaea rosea flower extract boasts of calming benefits. Like other sheet masks, you just have to put this on for 10 to 20 minutes or until your skin absorbs the serum from the mask. It leaves the skin refreshed and glowing!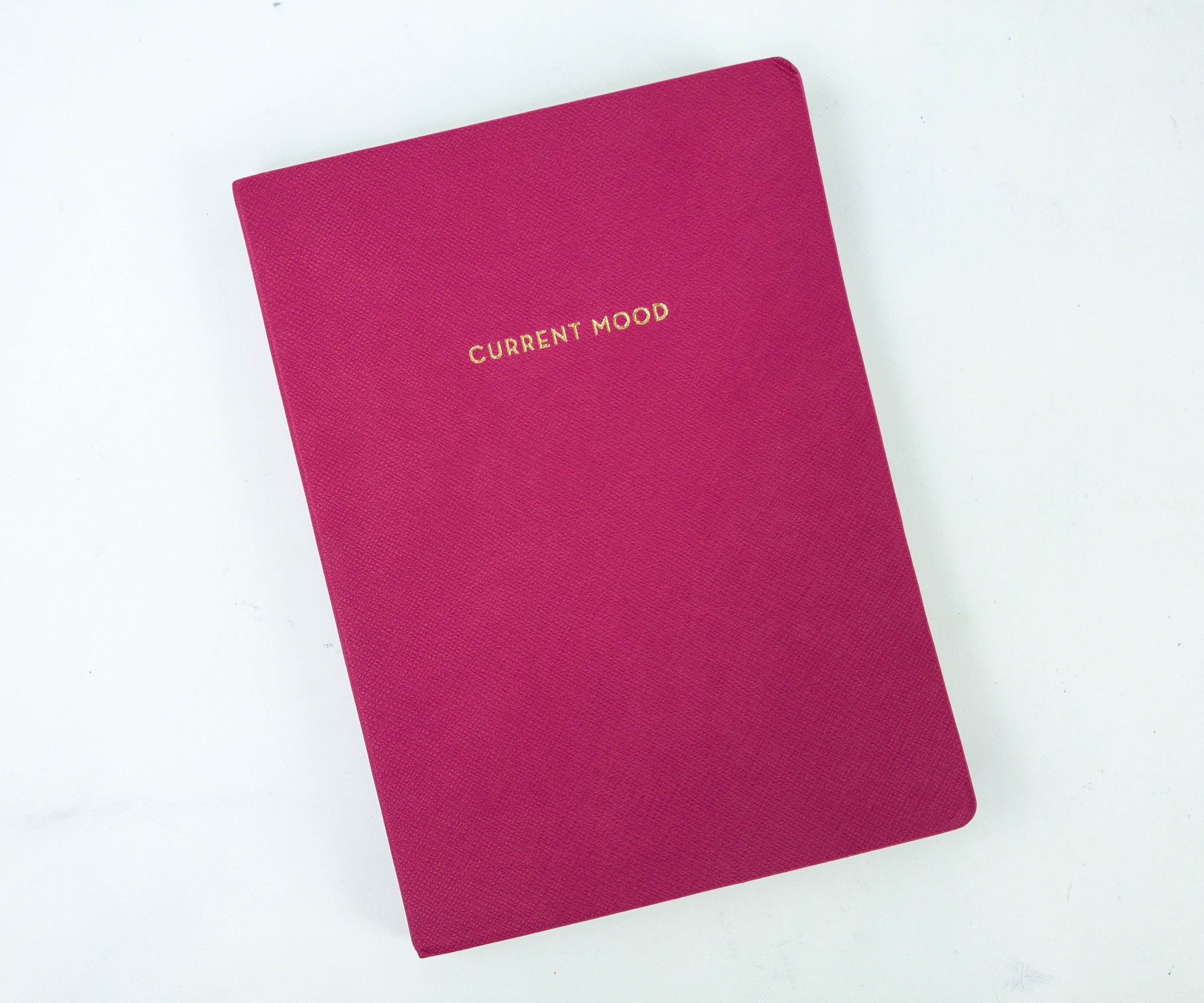 Paper Source Current Mood Leatherette Journal ($19.95) It's a journal featuring a leather cover, which gives it a classy and sophisticated look. It also features a minimalistic gold-foiled text, which says "current mood."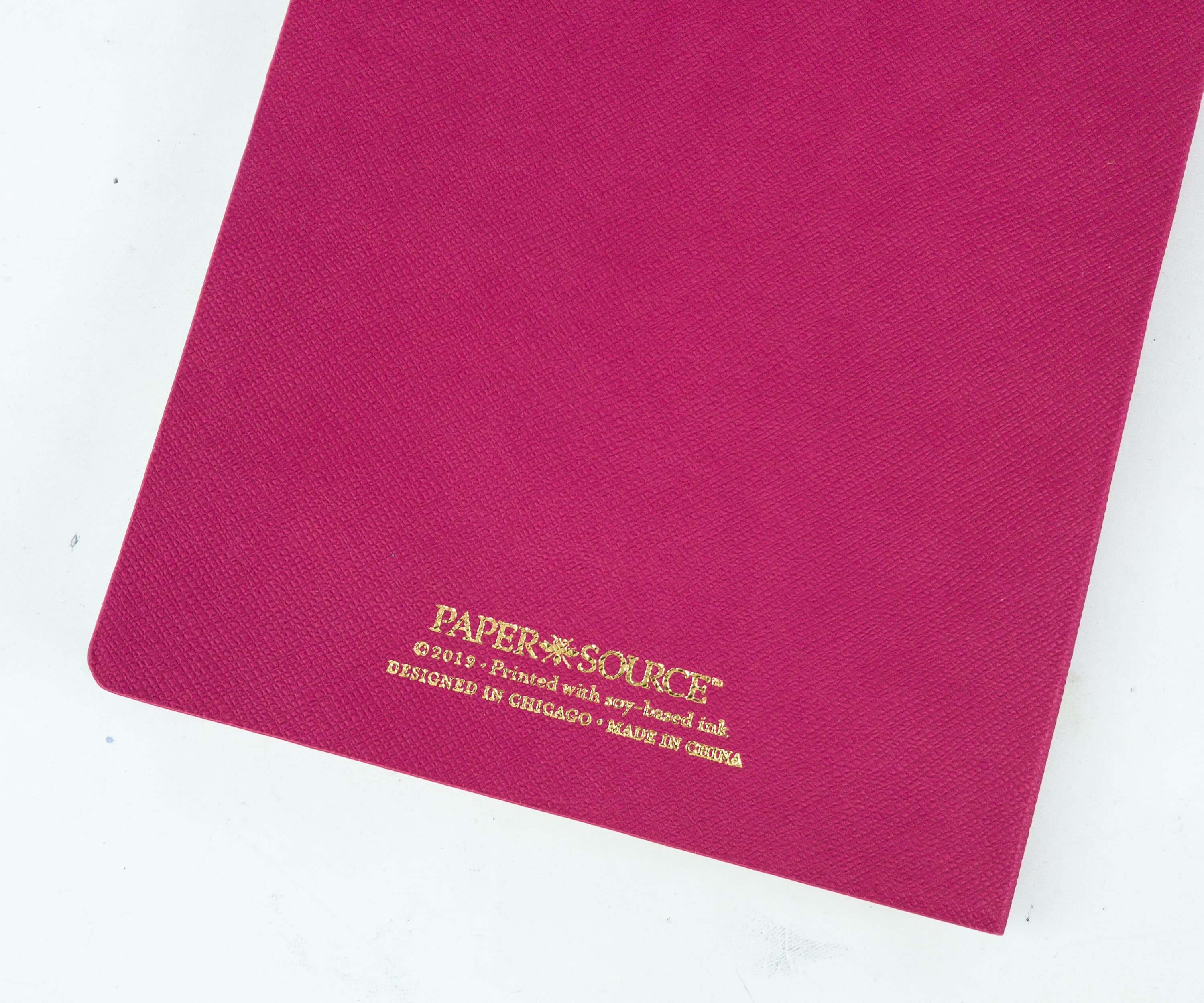 At the back, there's the Paper Source logo, along with other details about this journal. Apparently, it's designed in Chicago and made in China. Also, it's printed with soy-based ink.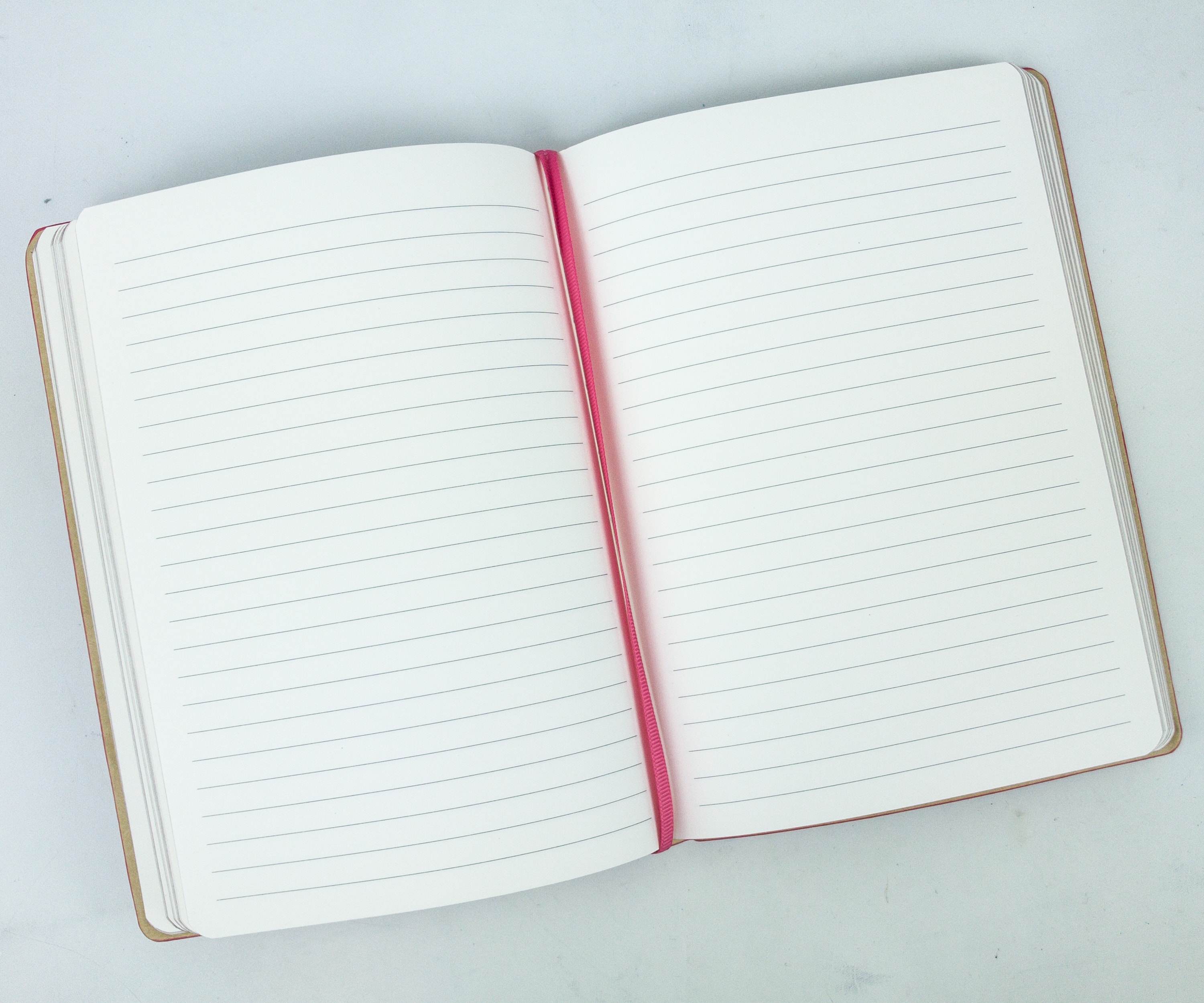 All pages are lined, and there's a ribbon that serves as a page marker.
It would have been perfect if not for the dirty sides!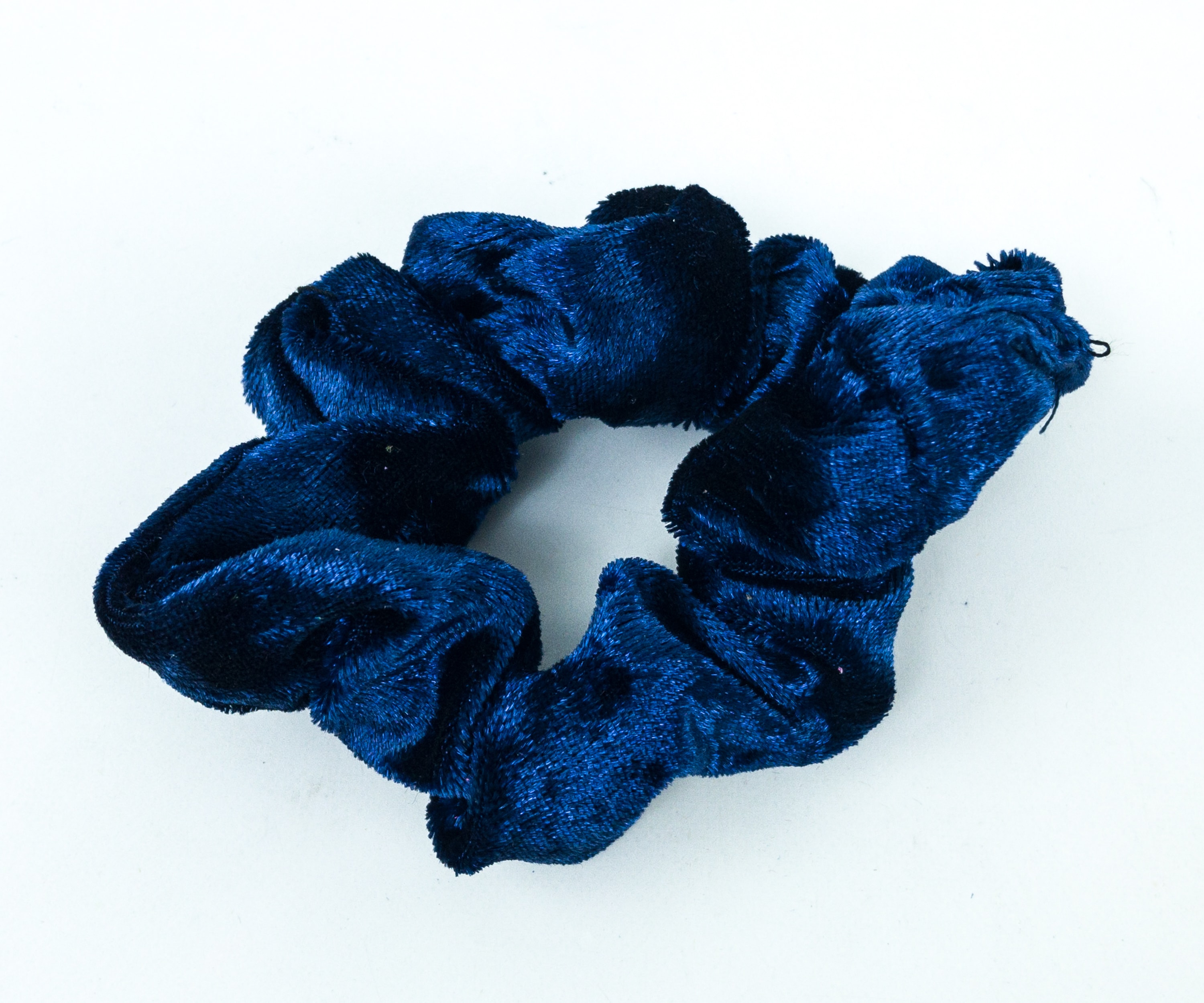 Velvet Hair Scrunchie. I got the hair scrunchie in navy blue, and it has a velvety texture. I have short hair, so I have to pass it to someone who will be able to use it.
Ban.Dō Get It Together Pouch in Coming Up Roses ($14) The colorful floral prints on this pouch caught my attention right away. They're so pretty!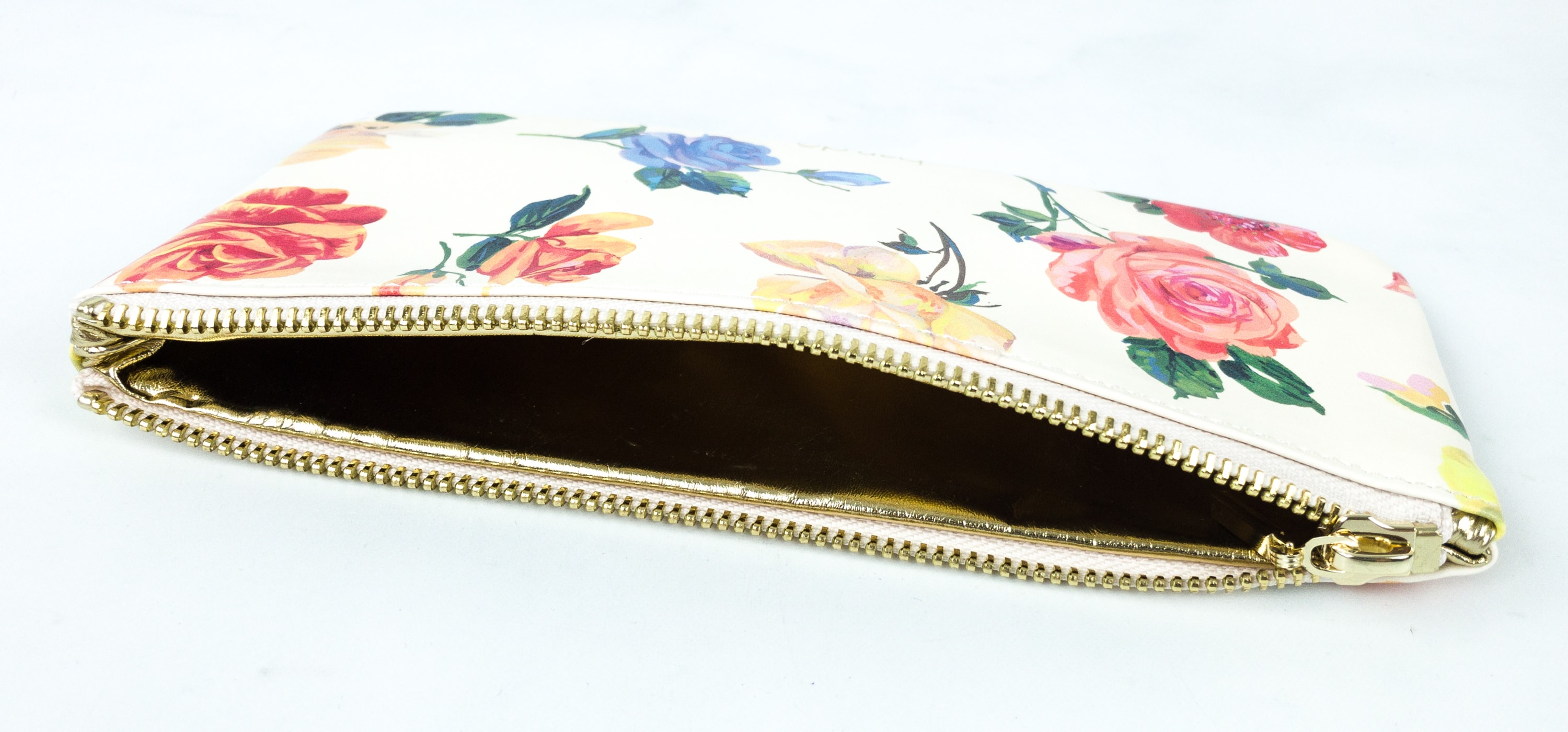 I'll be using these for pencils and other small crafty items to keep them organized. This is a totally solid pouch and really high quality – and the gold foil inside is the perfect touch!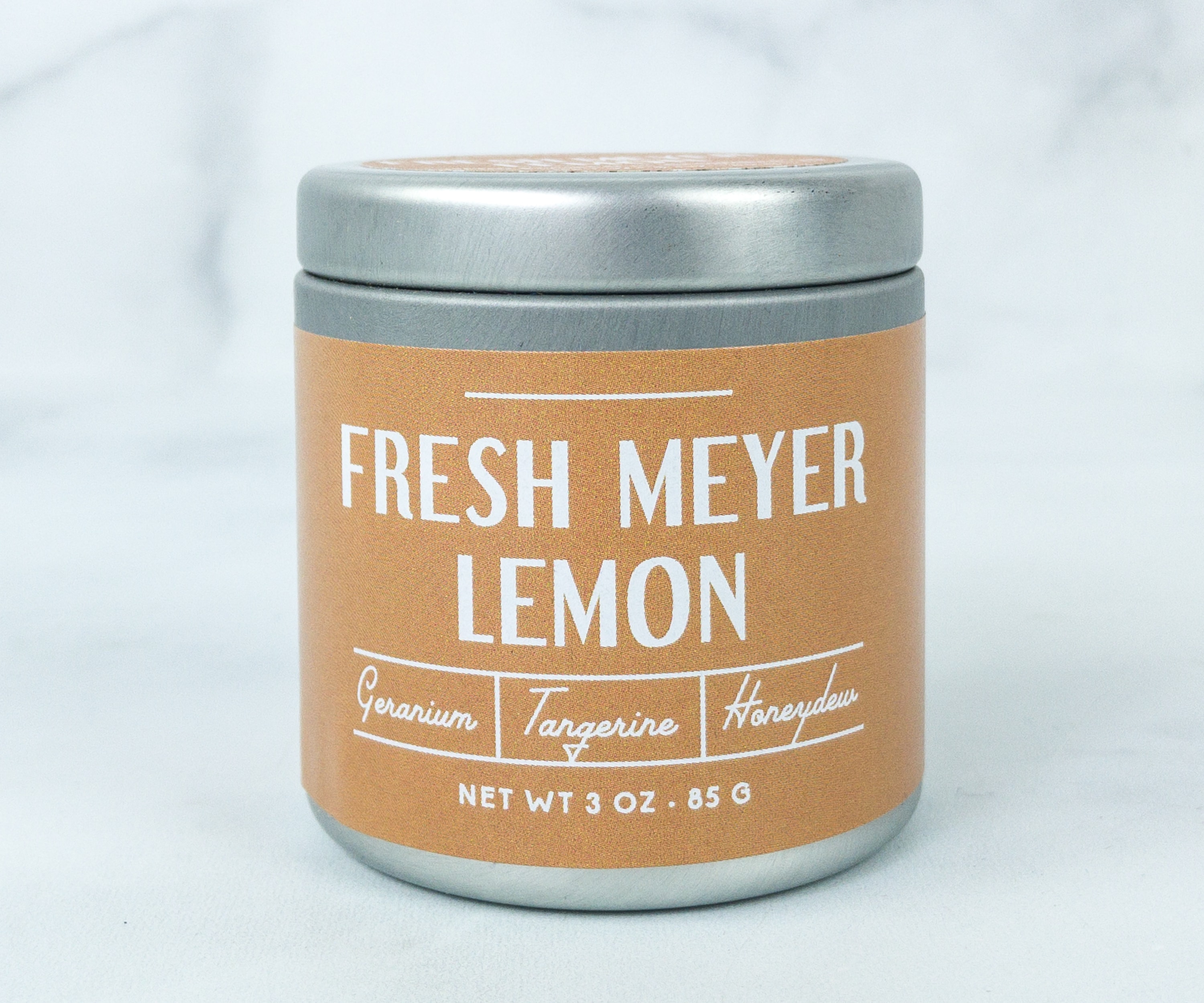 Paddywax Fresh Meyer Lemon Candle ($9.37) Scented candles help set the mood in any room! This one has notes of geranium, tangerine, and honeydew, which is relaxing and refreshing at the same time.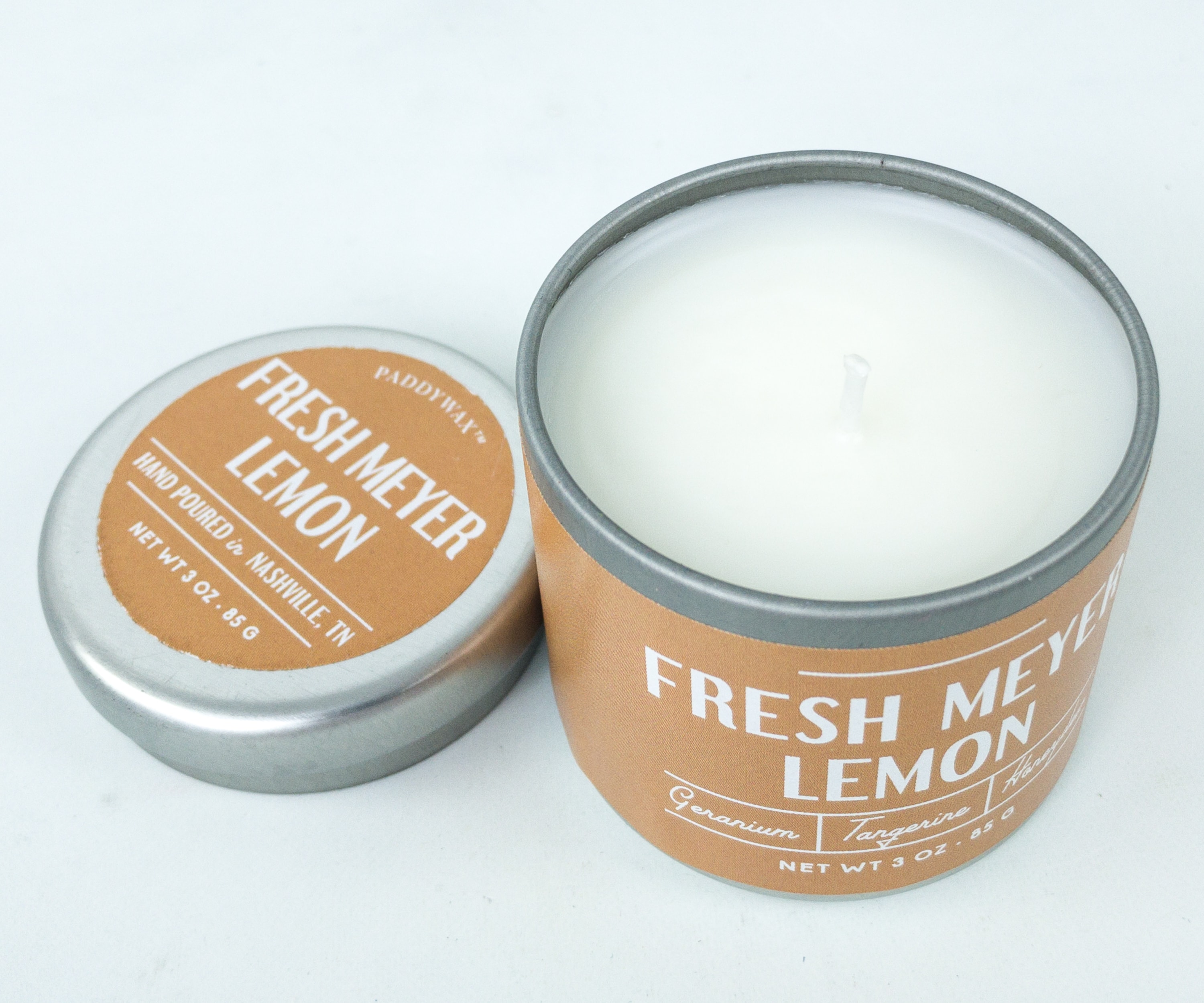 The candle is packed in a tin can with a lid. According to the label, it's hand-poured in Nashville, TN.
Stressed By Design in Turquoise Tint Designer Stress Balls ($8.99) It's nice to have a stress ball like this on my desk, for those instances I need to relax and clear my mind in the middle of a busy day.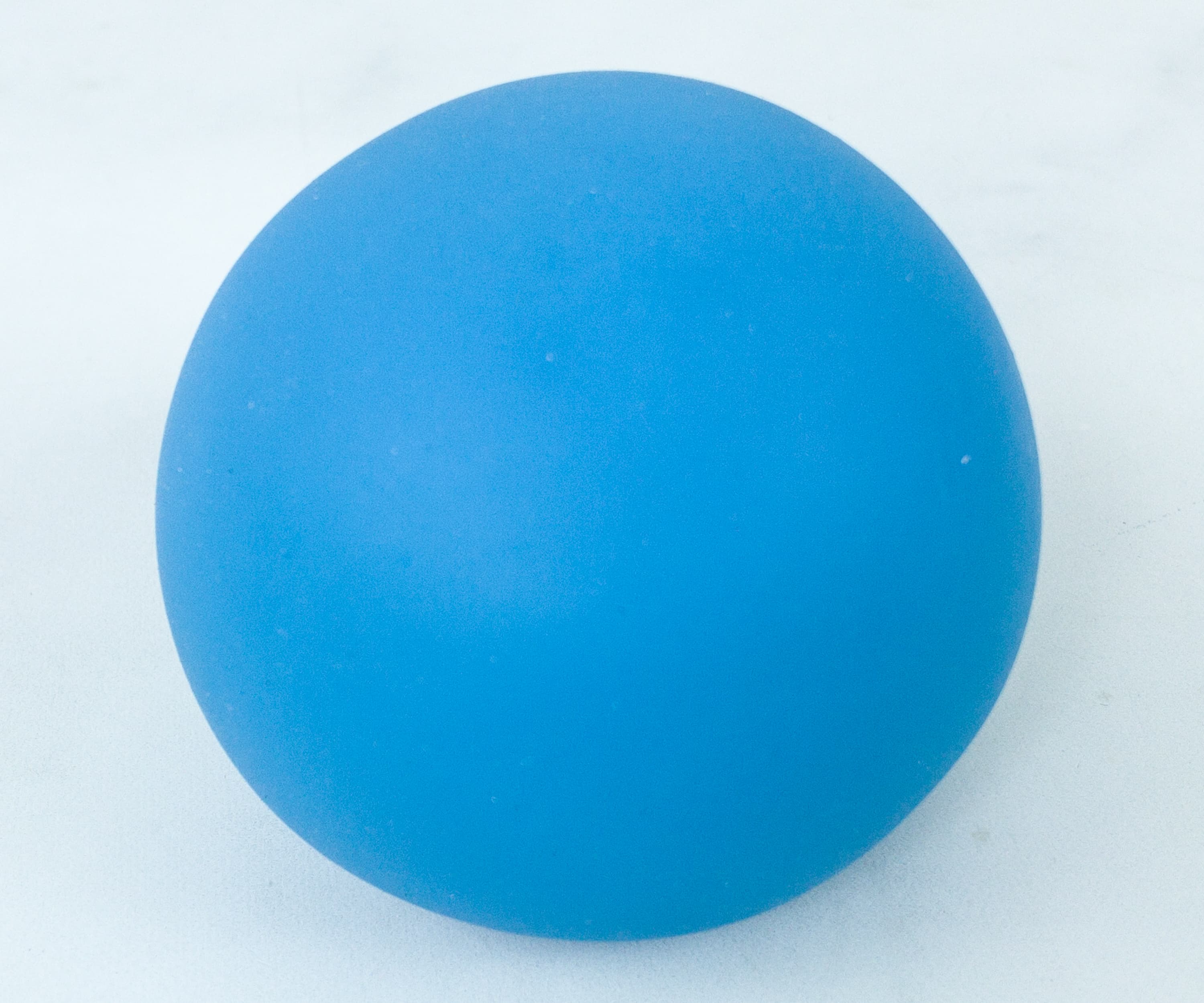 I got the stretchy stress ball in blue. The best thing about it is that it's washable, you really don't have to throw it away in case it gets a bit dirty. Washing it with soap will do.
Sticko Dimensional Stickers – SIMILAR ($4.32) Stars for all seasons! I love these star stickers in different colors and sizes, as they're perfect decors for various crafty projects and for my planner and journal.
The stars come in orange, yellow, purple, violet, green, and blue. They're also shimmery!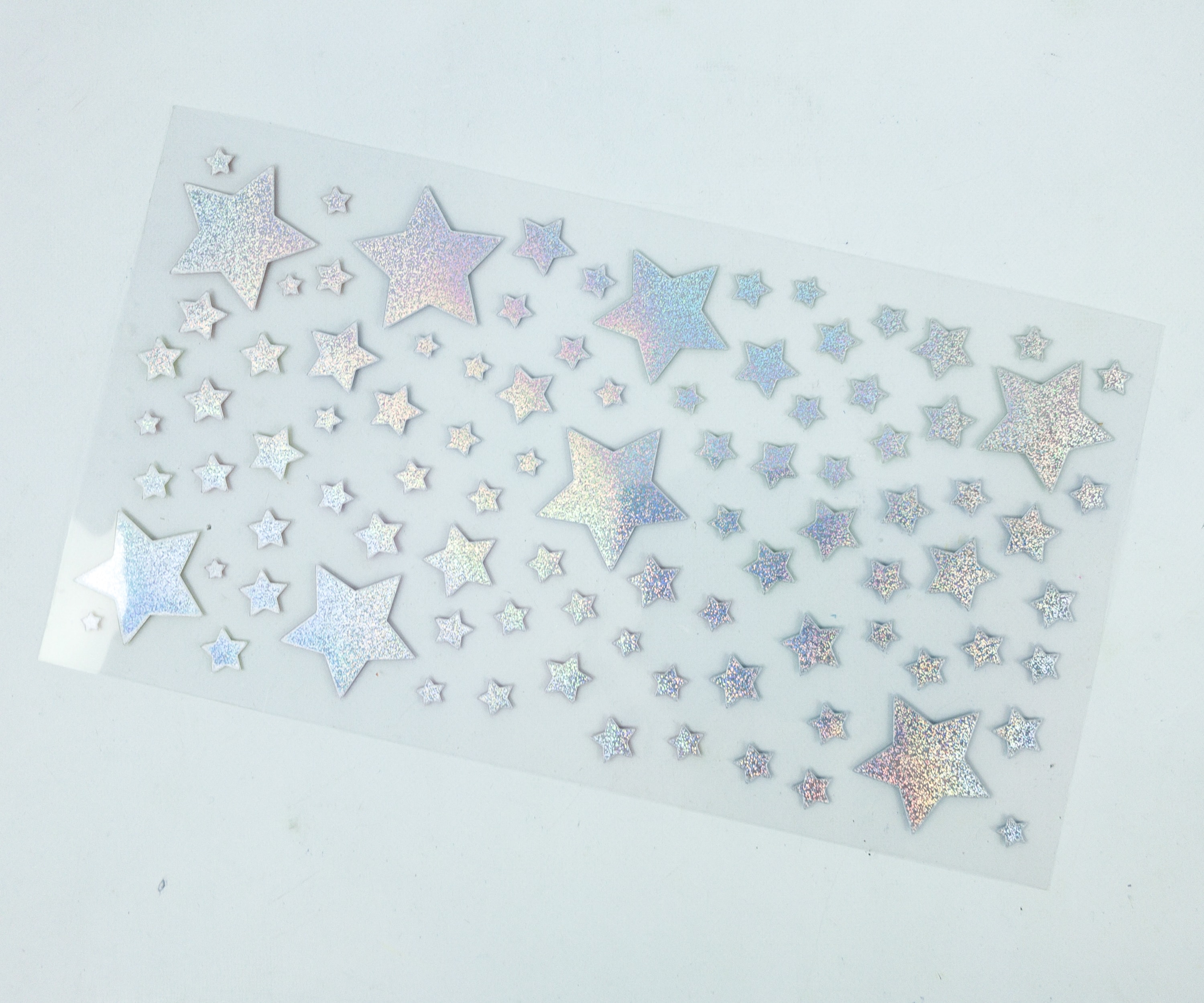 Here's how they look like from the back!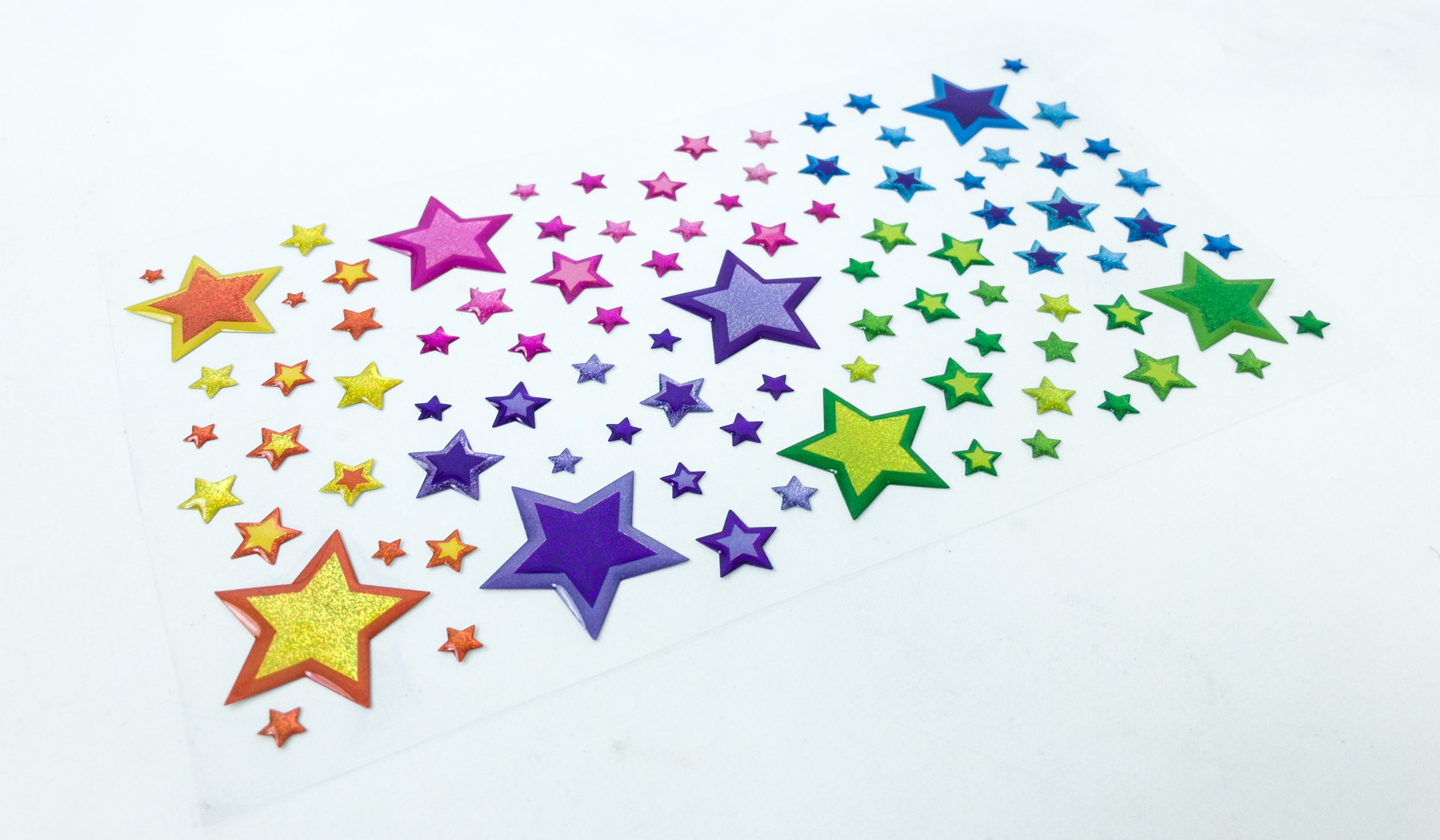 They easily stick on most surfaces. Their 2D effect makes them stand out as well.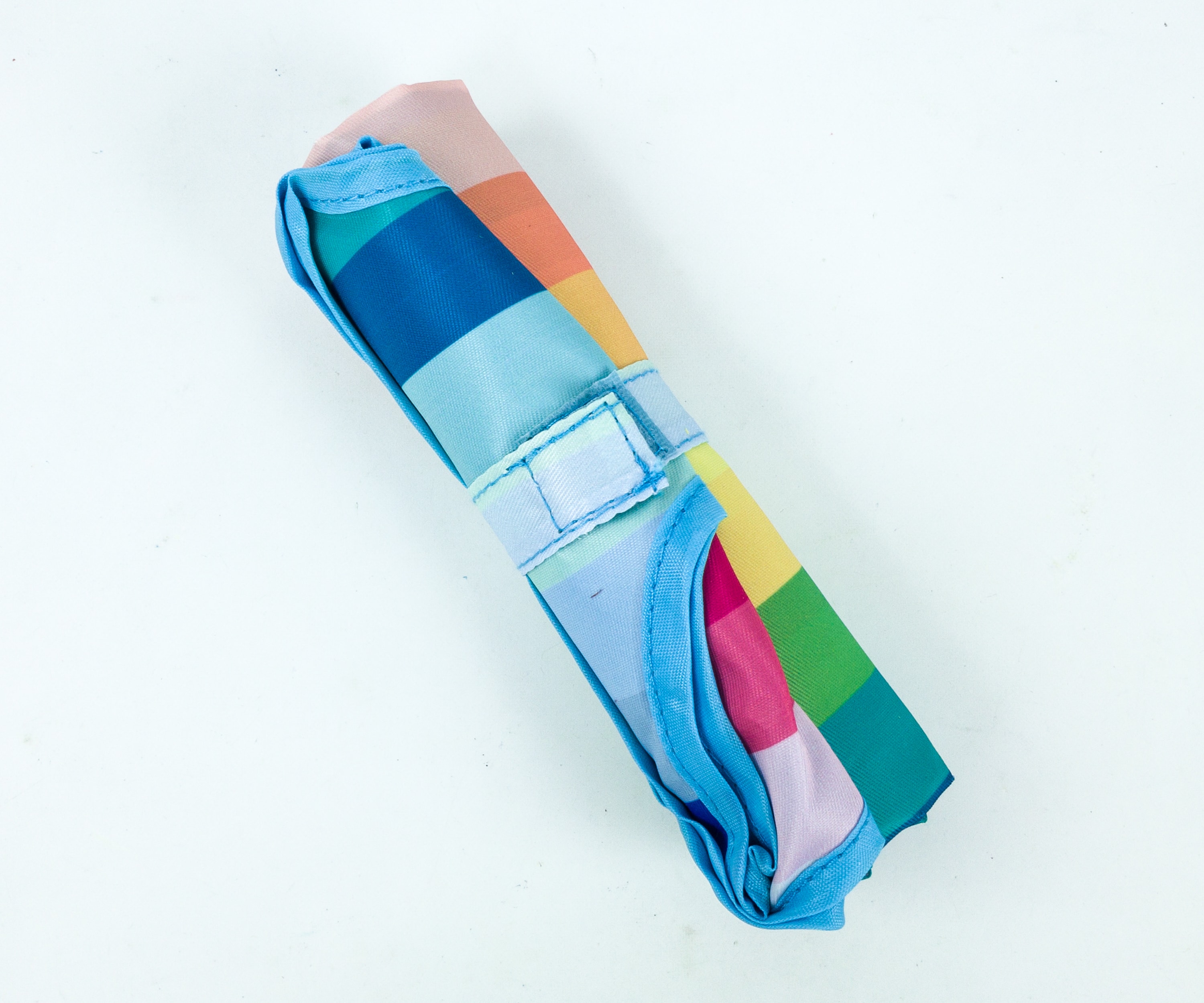 Paper Source Colorscope Re-Usable Bag ($12.95) Still in line with this month's colorful theme, I got a reusable bag featuring rainbow colors and beyond! You can easily roll it up and stash in your regular bag, just in case you'll need extra storage when traveling or shopping.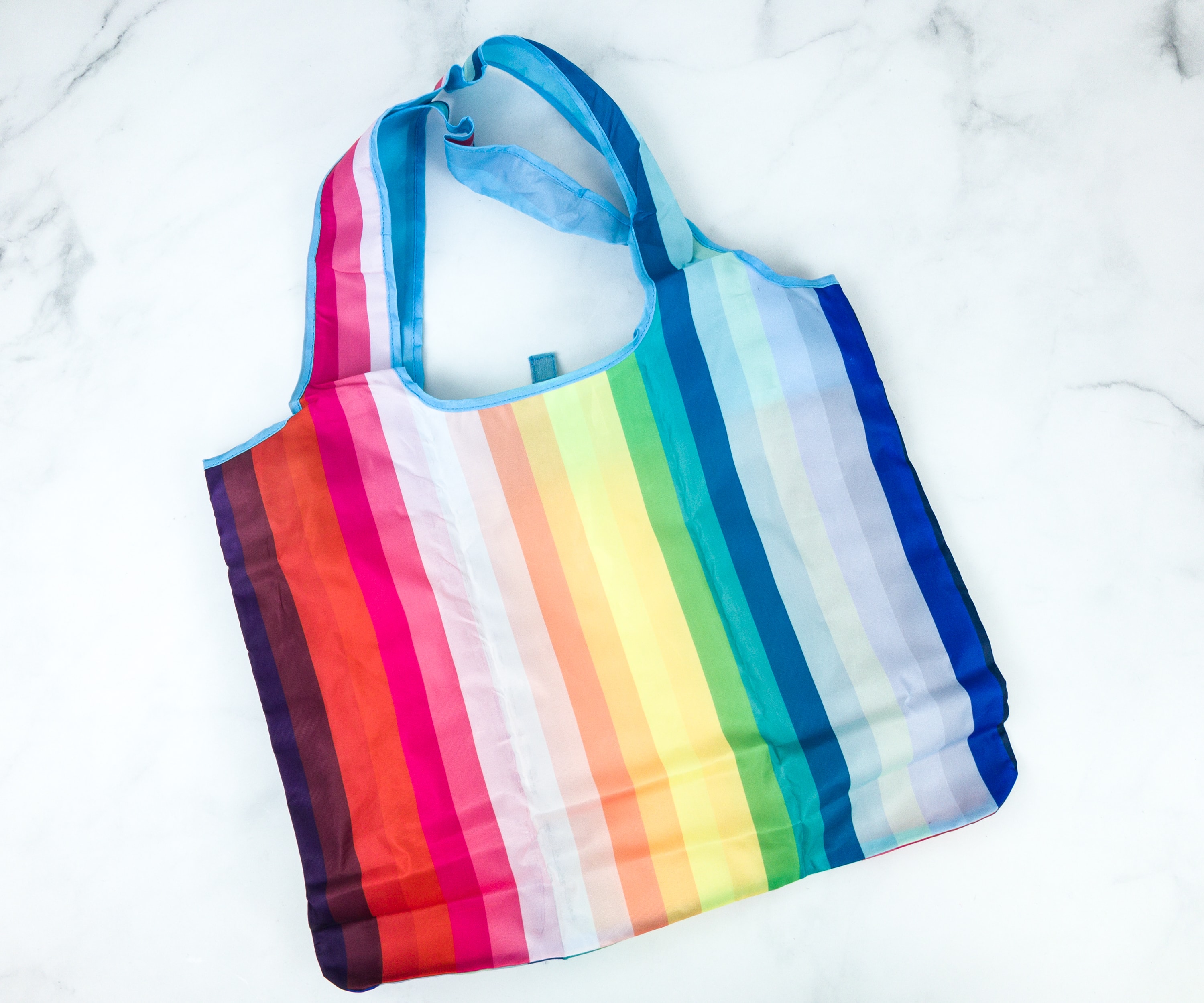 It's pretty spacious. The material is not that thick, but it was well-stitched! One of my faves, ever!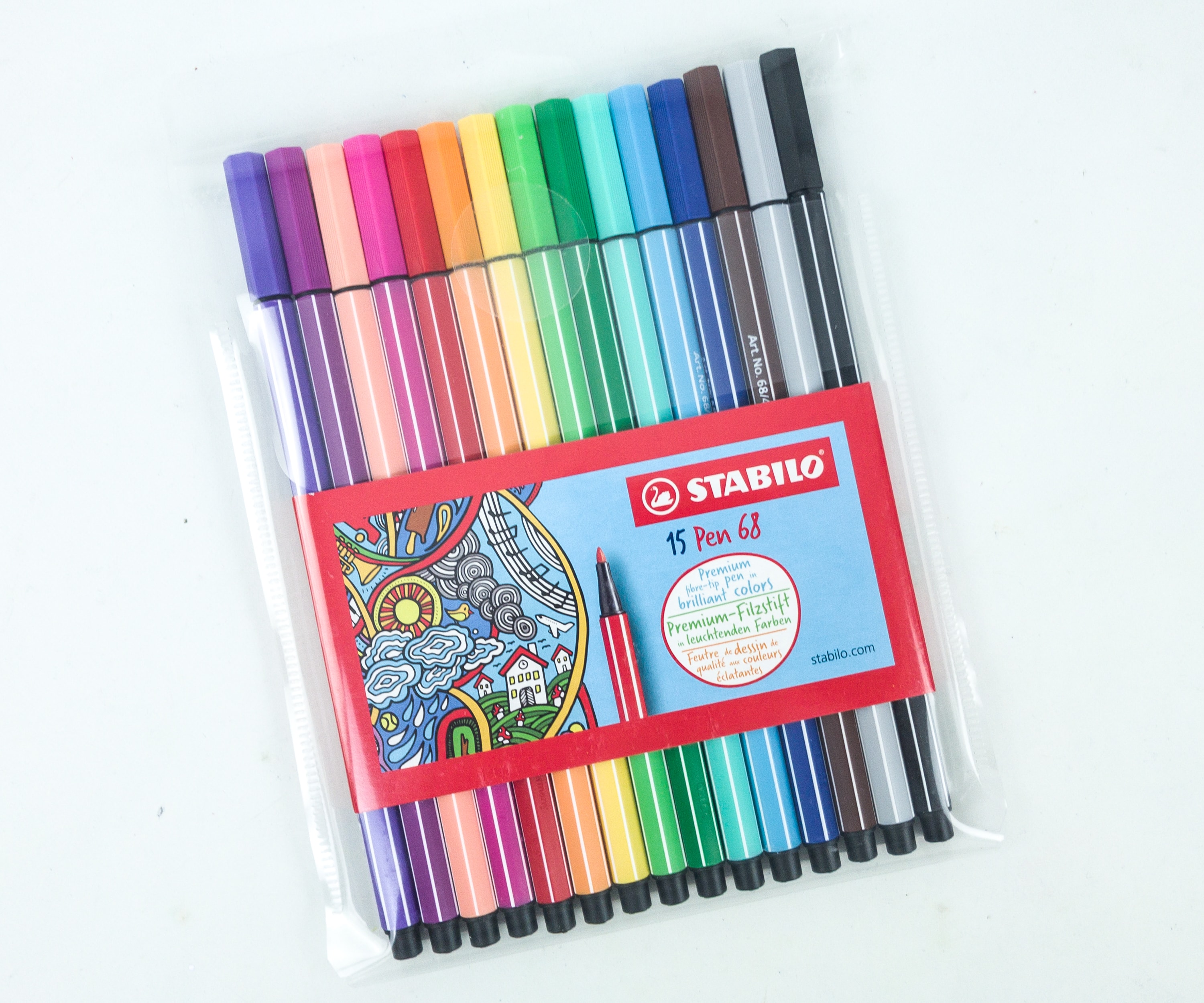 Stabilo 68 Wallet Neon Fineliner Pen ($16.29) Stabilo pens are awesome! I got a set of 15 fineliner pens and they're in vibrant colors.
Aside from the color choices, I love that these pens are odorless, water-based, and well-pigmented.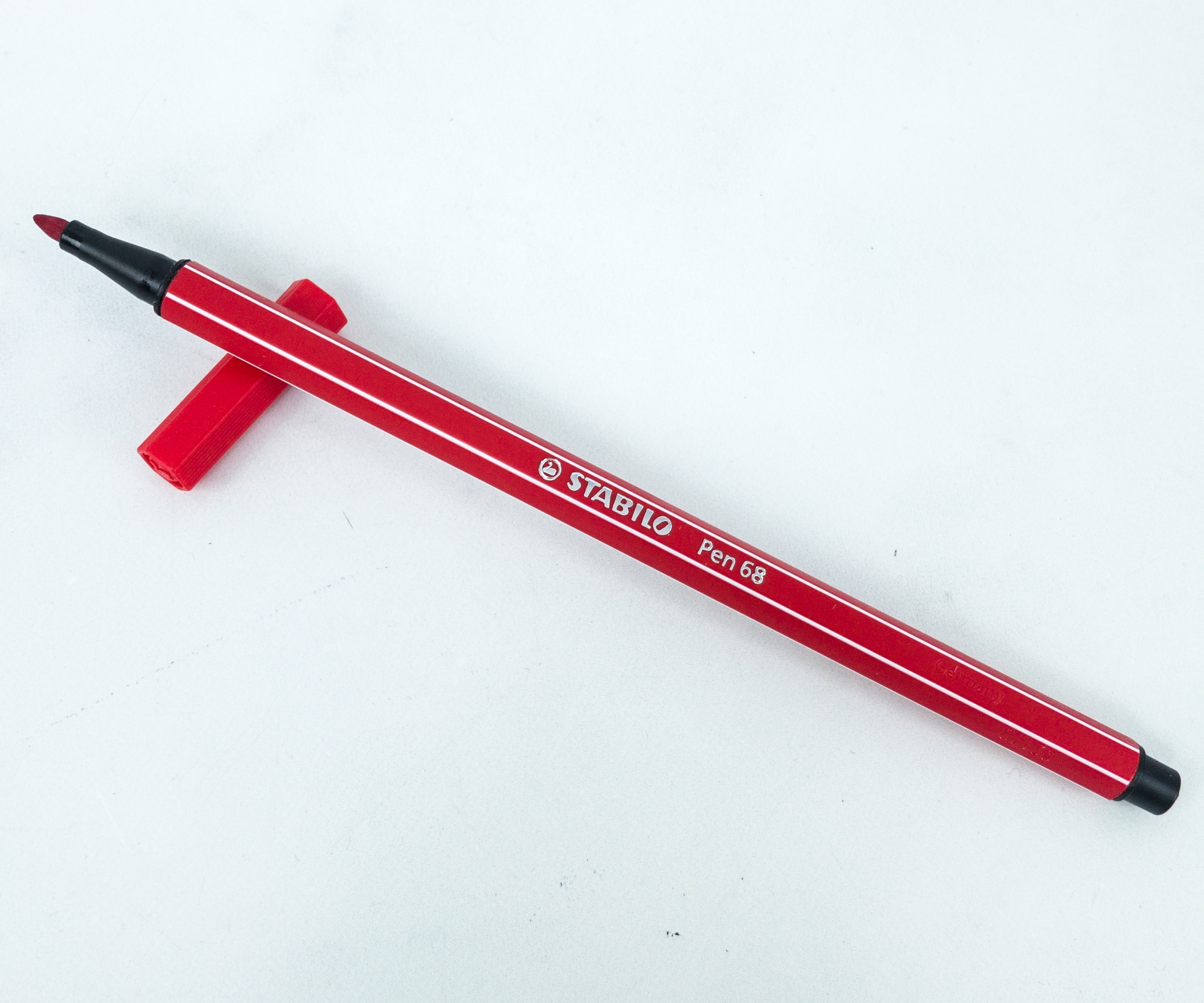 The felt tip was designed to allow even ink application and to create strong, vivid lines! They're ideal for coloring, journaling, and other crafty projects.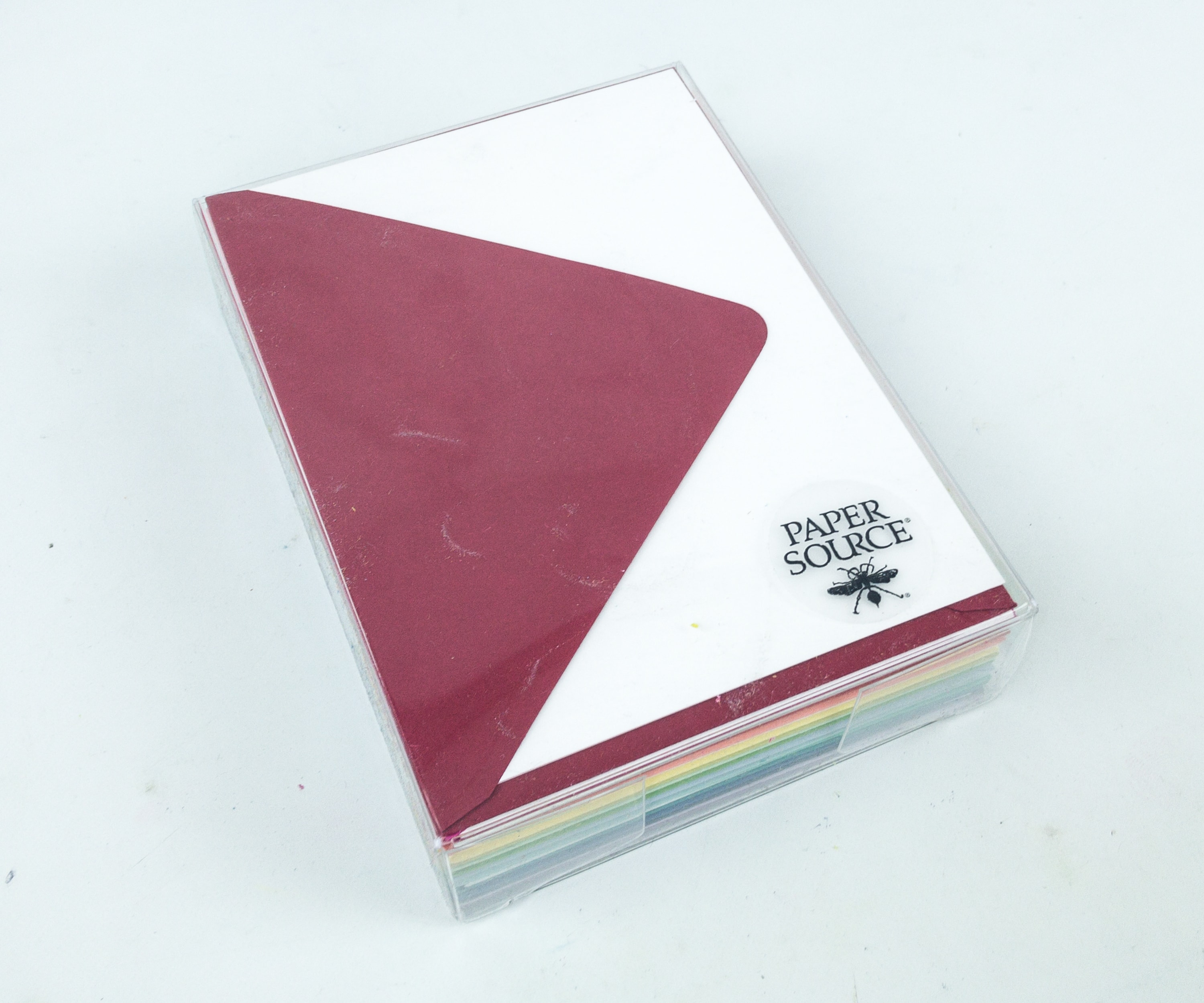 Paper Source Envelopes. Whether for sending greeting cards or just organizing small paper items, these colorful envelopes will be quite useful for me. They arrived in a plastic box packaging which looked a bit old.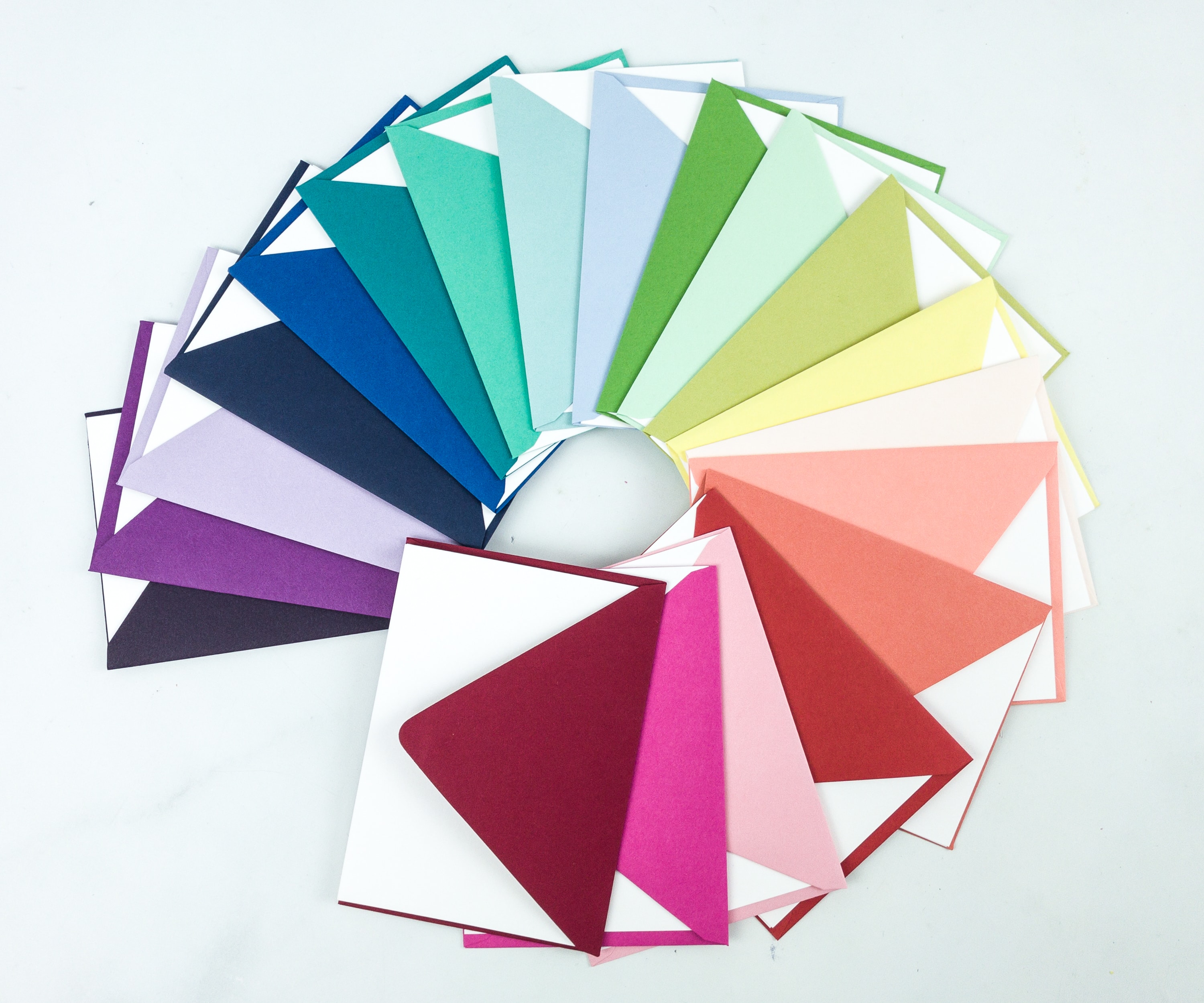 There are 20 envelopes in the box. I love that there's no same color!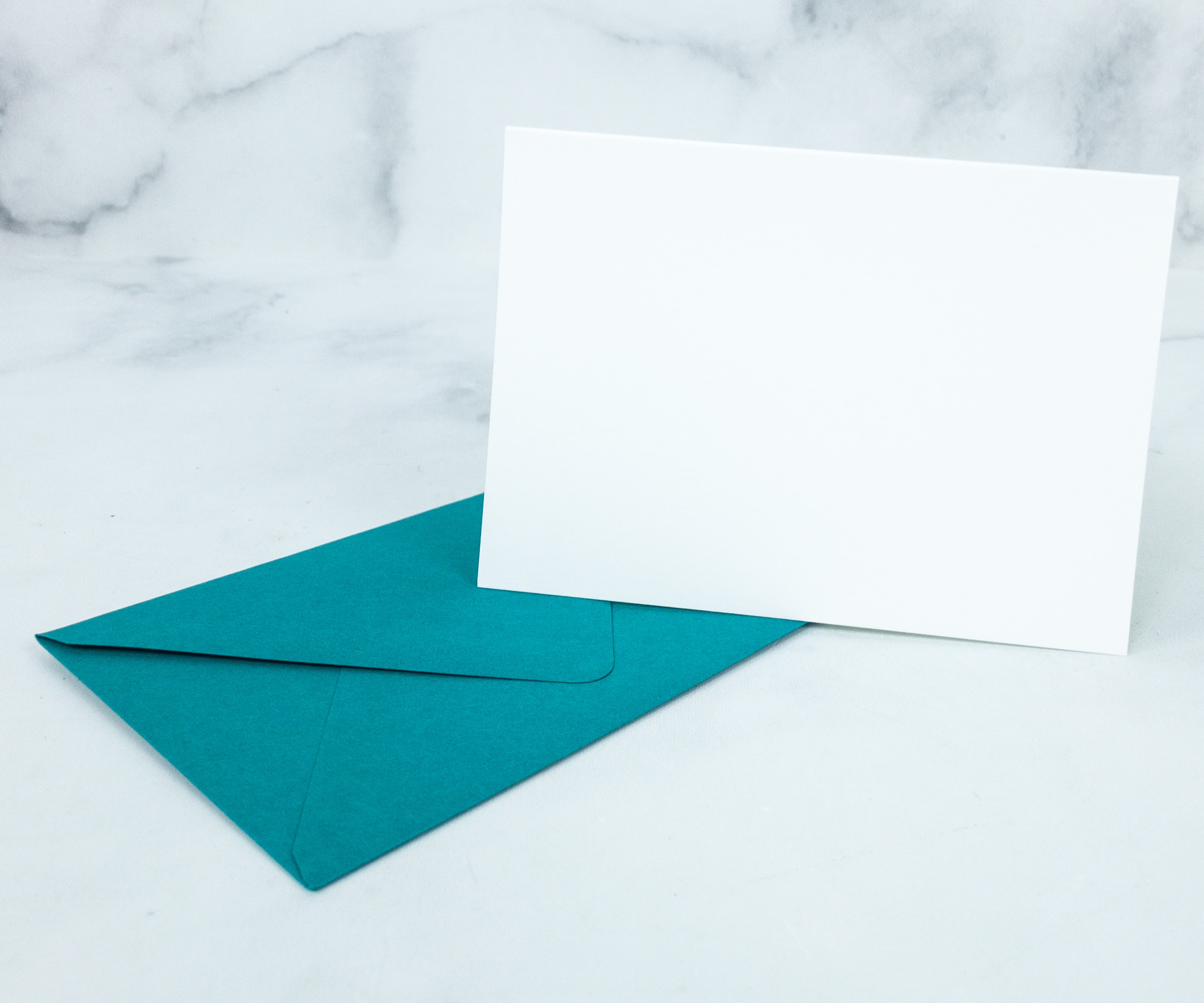 Each envelope comes with a blank white card!
Cute and fun stationery is my thing, so I always open this box with anticipation. For this quarter, a few items were a miss and some simply weren't in great condition when they arrived. It's a bummer, but I hope Paper Source continues to improve because this subscription has so much potential. Now, onto the items that I loved! The calendar, pens, and envelopes are my favorites because they're the most useful ones for me. I liked the scented candle as well. I know this box is for fall, but its citrusy scent of the candle reminds me of summer. It's still a nice box overall, I just really hope they improve on the quality of the items in future boxes, because it's such a great presentation and has excellent curation.
Are you getting Paper Source Subscription Box?