Panda Pals is a play and learn monthly sock subscription for kids. It's a great way to refresh your kid's sock drawer, and it brings a lot of fun, too.
 DEAL:Save 15% on your subscription. Use coupon code BESTGIFT15.
LIMITED TIME: Get 15% off + a pair of FREE socks when you sign up on any new subscription! Use the coupon code SCHOOL15!
All the items come in a pouch instead of a box, and this pouch features a cute panda drawing.
Everything in my July 2019 box!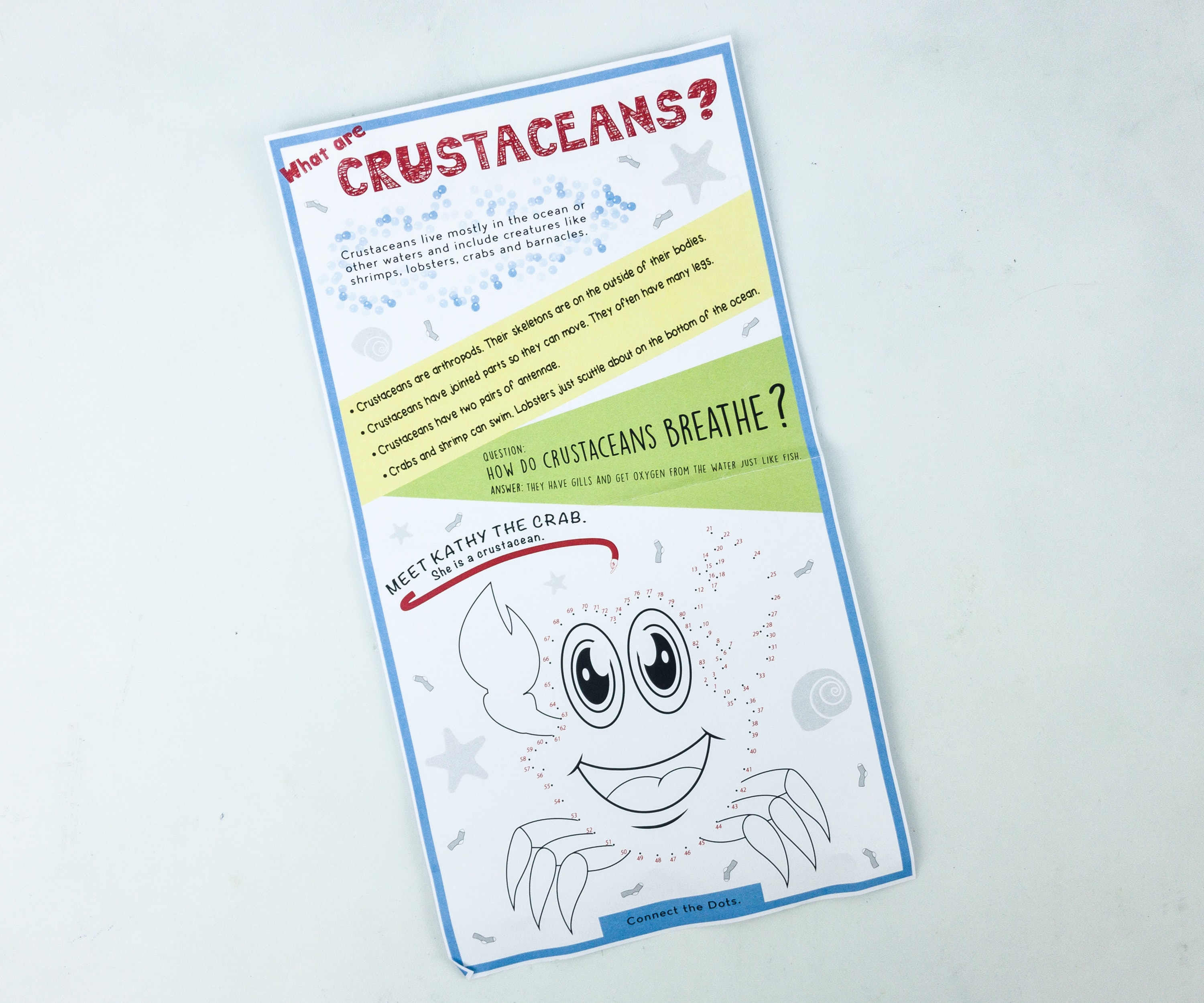 There's also a Panda Pal sheet every month! This month's sheet introduces us to crustaceans and includes a connect-the-dots activity.
At the back of the sheet is a fun word search.

Each package from Panda Pal includes a cute bonus item. This month, we received a watercolor palette with a brush.

This first pair of socks features none other than a crustacean! The cuffs and heels are in cyan blue, while the toes are in a lighter shade of blue. Aside from the crab, there are also starfishes and seashells near the toes.

We love the vivid colors of these socks. The crab has huge eyes, and it looks delighted!
The second pair of socks is closely related to the theme. The toes all the way the foot and instep are in cyan blue, which represents the sea. The upper part of the socks is in red, while the cuffs are in yellow.

The details that make the waves look so awesome!
Like all socks from this subscription, both socks we received this month have a comfortable fit from the cuffs down to the toes. My kids love them because they're soft and they don't slip down easily. Also, their designs are really unique! Another thing my kids love about this subscription is the monthly activity sheet. This month, it includes connect-the-dots and word search activities, which my kids immediately finished. For the fun it brings and for the awesome socks my kids can use for a long time, we give Panda Pals two thumbs up!
Have you tried Panda Pals?