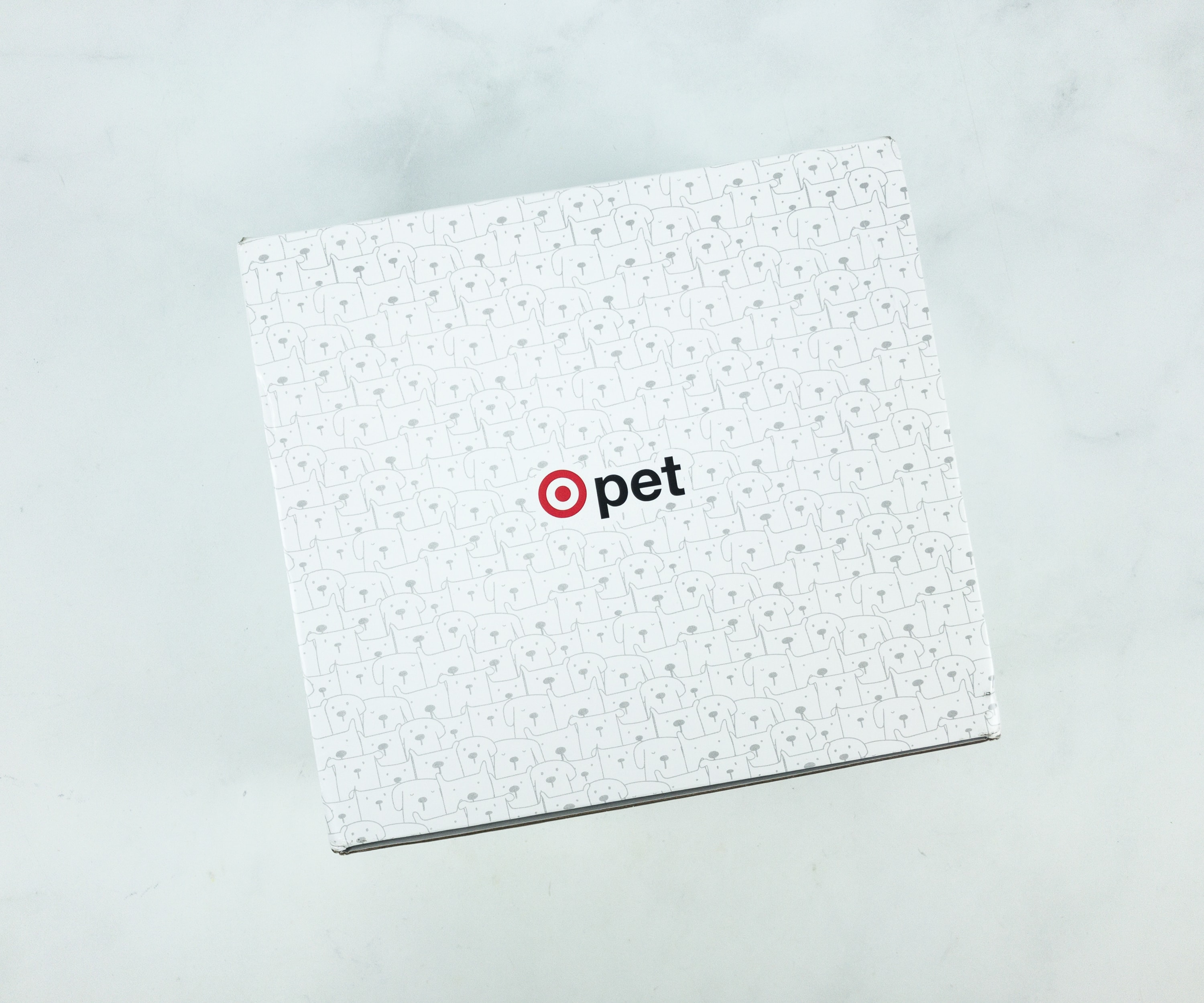 Target Pet Box is filled with the latest, tastiest, healthiest snacks, food and treats for dogs from Target. Each box contains 6 items. We have two dogs so we're reviewing the Dog Pet Box but there is a version for cats too. Original price is $10, but at the time of posting, the price was down to $7 and the box is still available.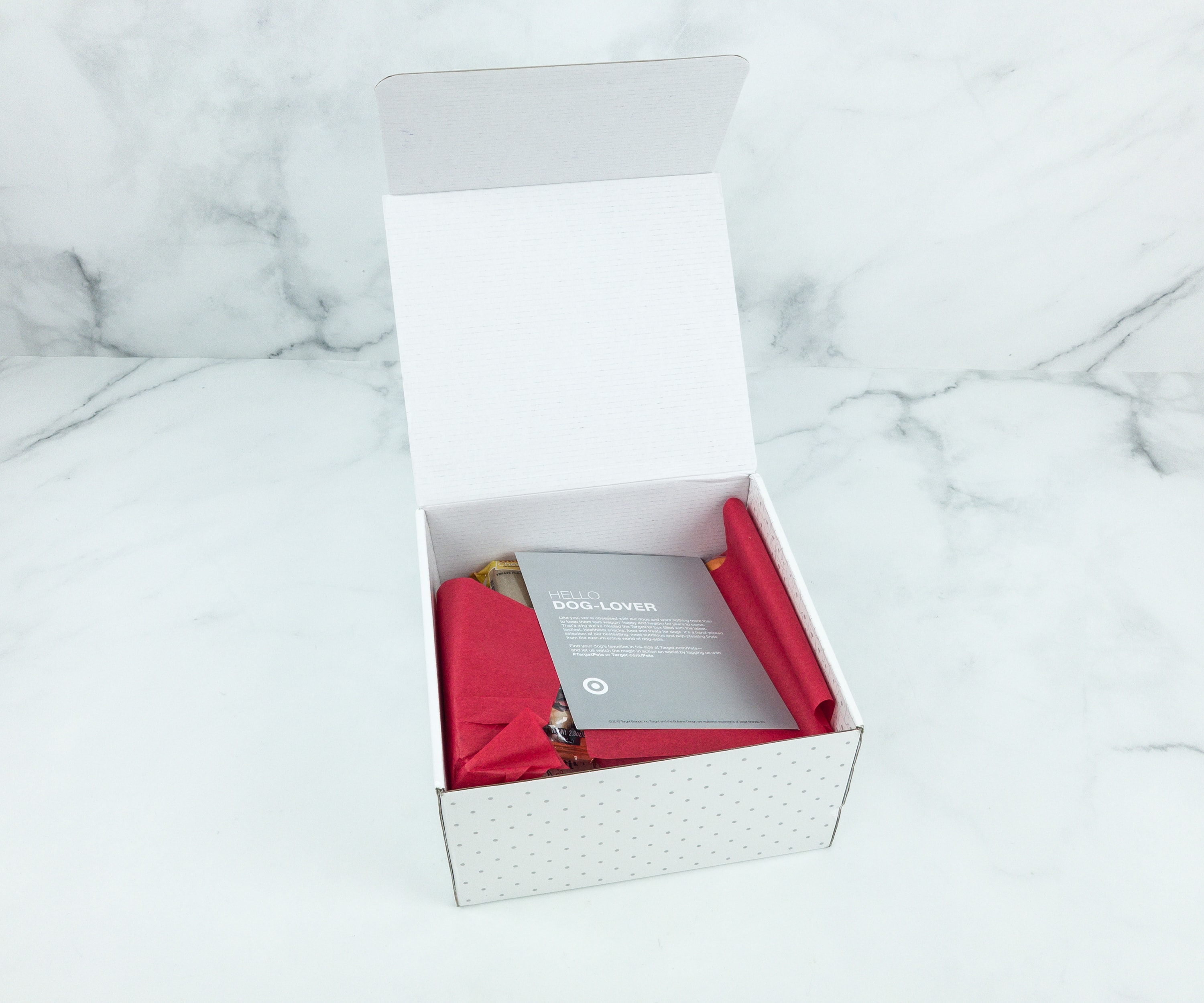 All the items are covered with red wrapping paper and topped with a card.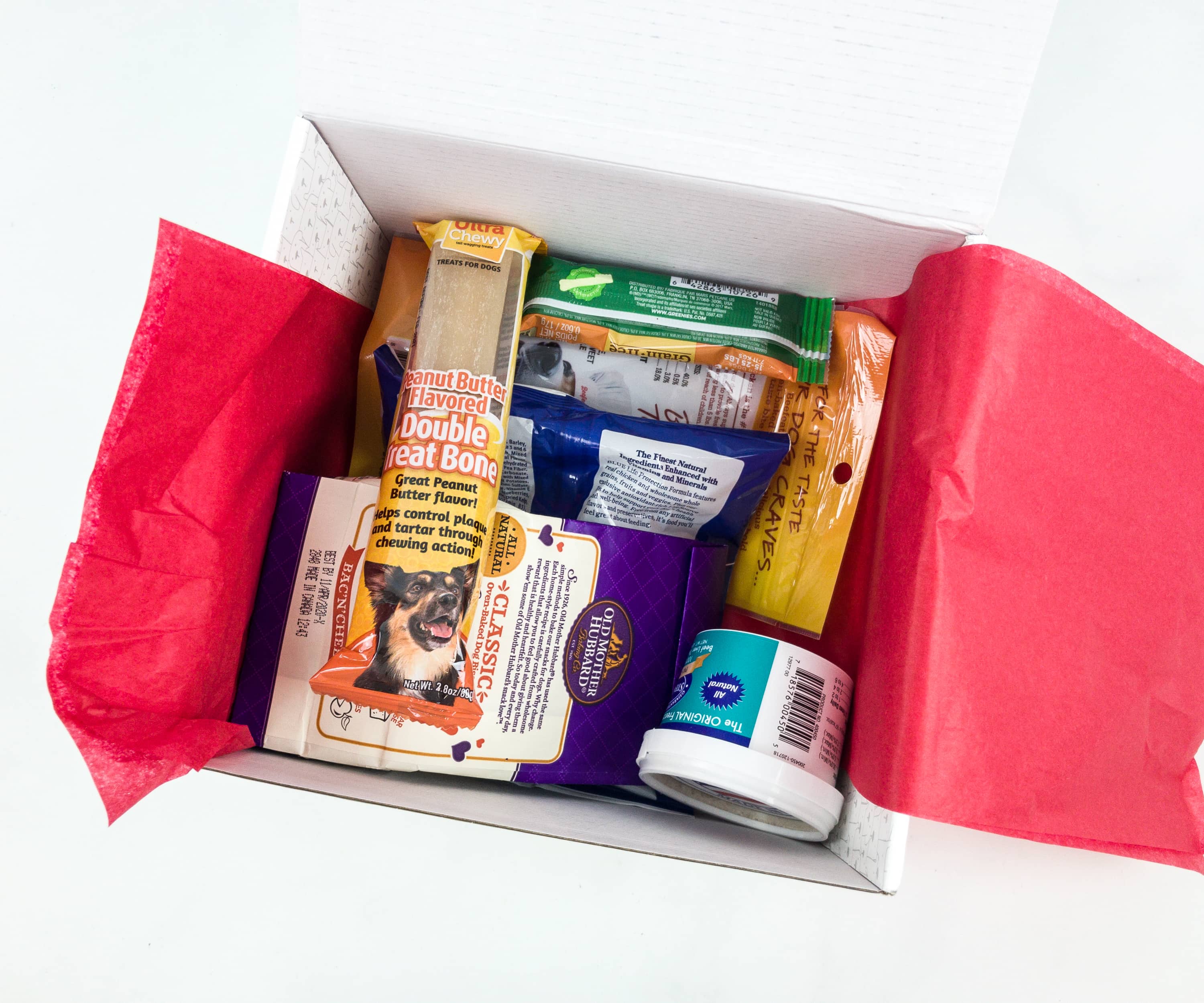 Lots of dog snacks!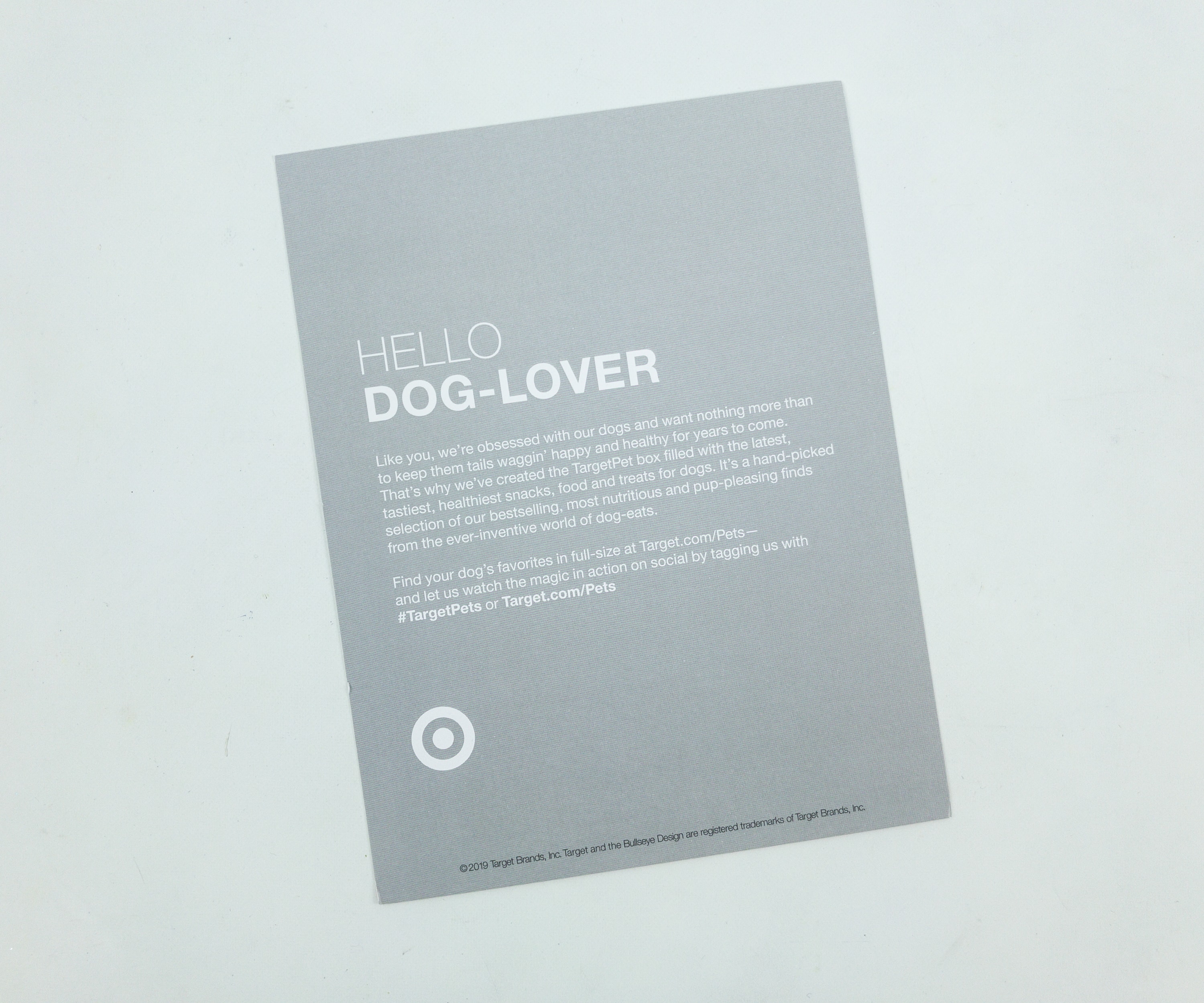 Every box comes with an information card.
Listed at the back of the card are all the items included inside the box.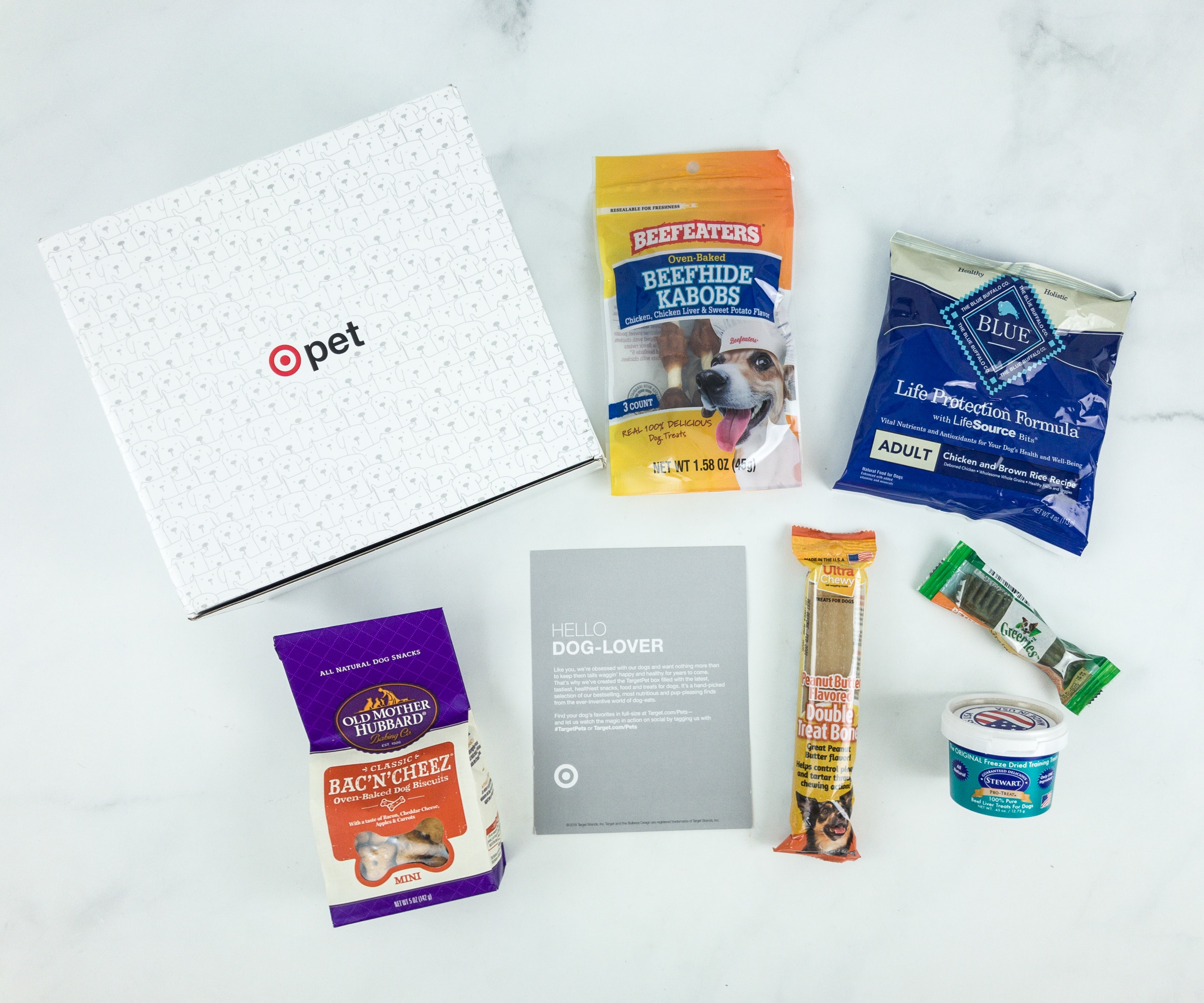 Everything in my box!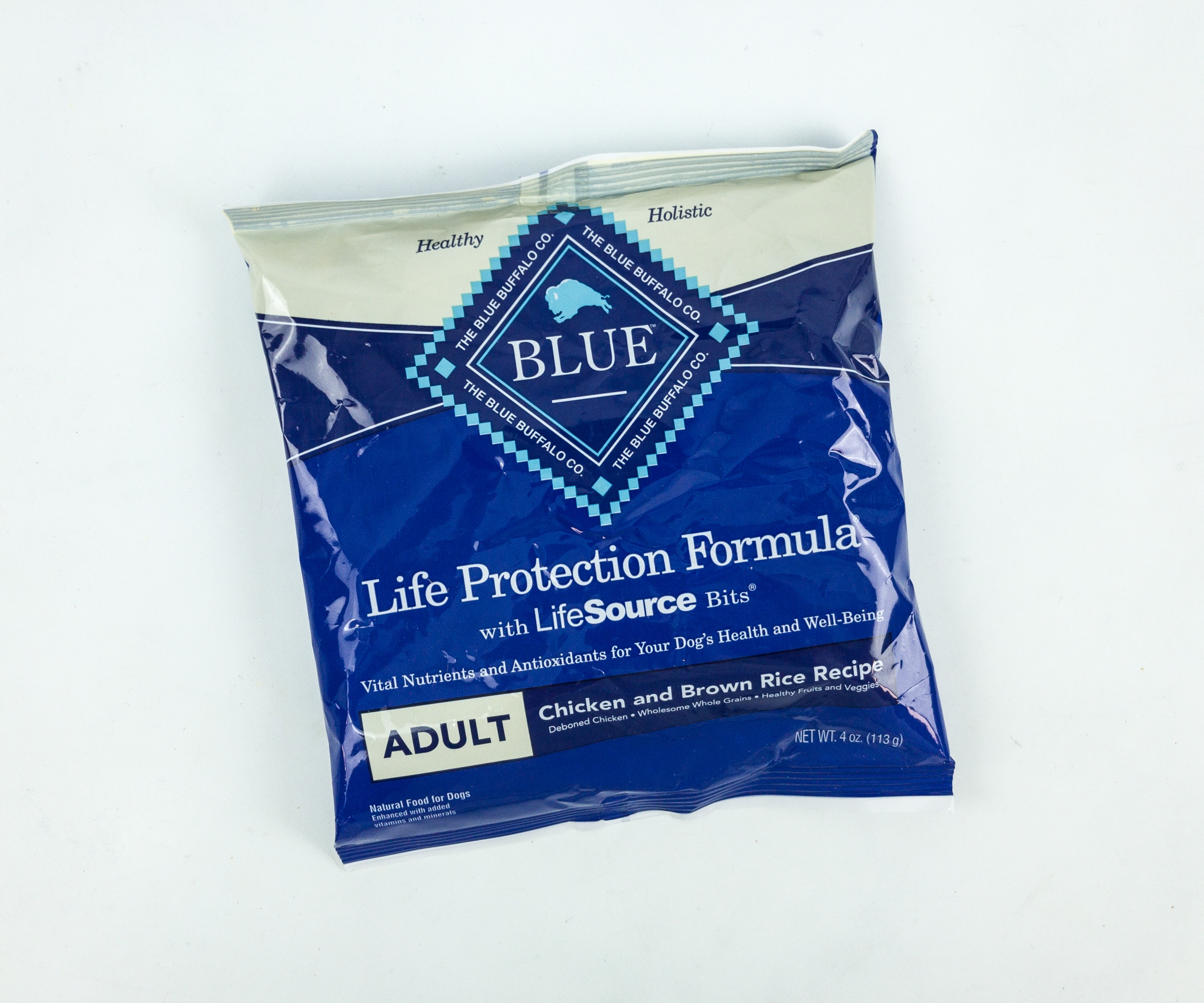 Blue Buffalo Life Protection Formula ($0.79) It's a highly nutritious dog meal made with real chicken meat, whole grains, vegetables, and fruits. It also contains their signature blend of nutrients enhanced with antioxidants.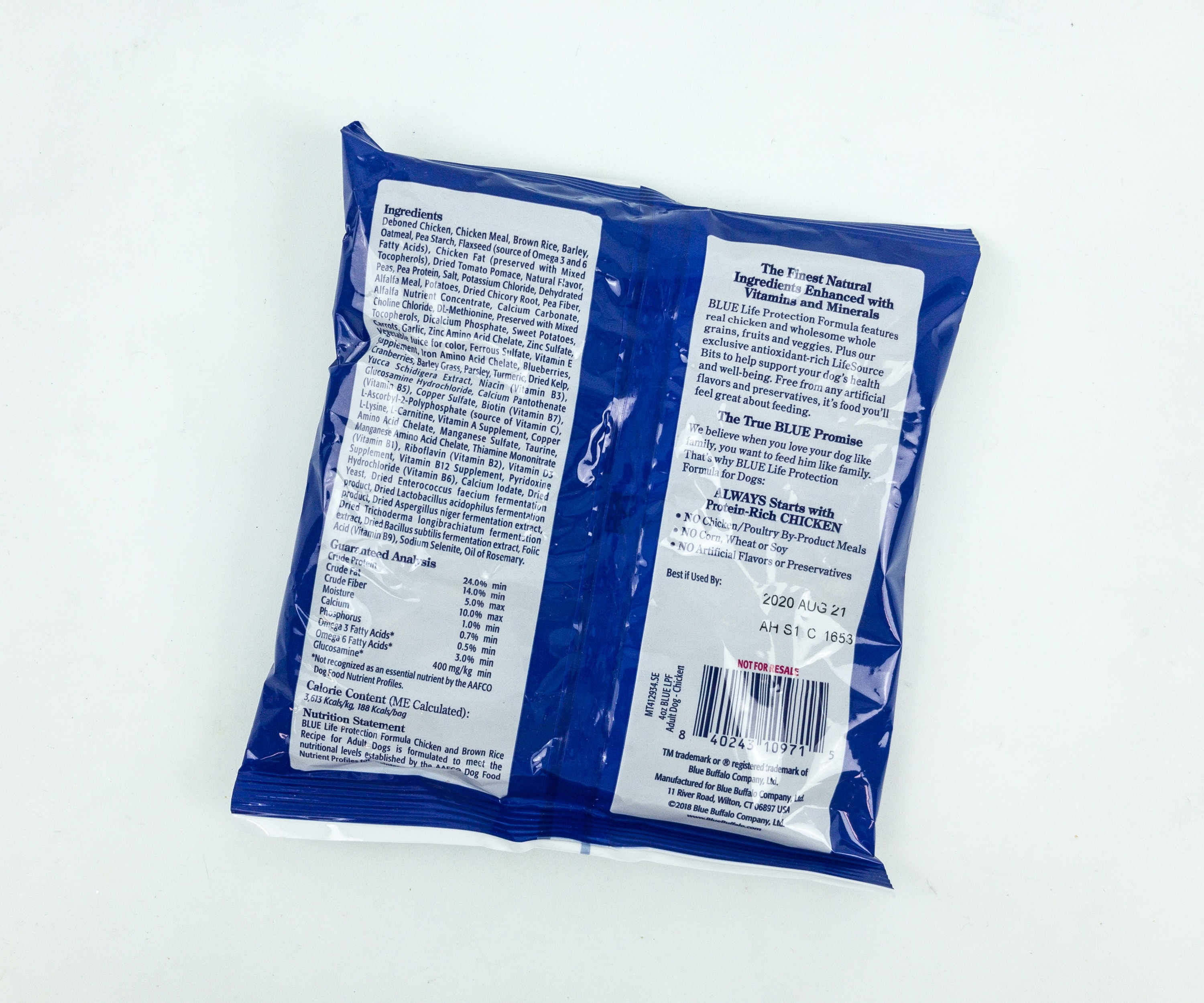 This dry dog food is also packed with protein which helps in muscle development and carbs to keep the dogs active. The best thing is that it doesn't contain artificial fillers or flavors, wheat, corn, or soy.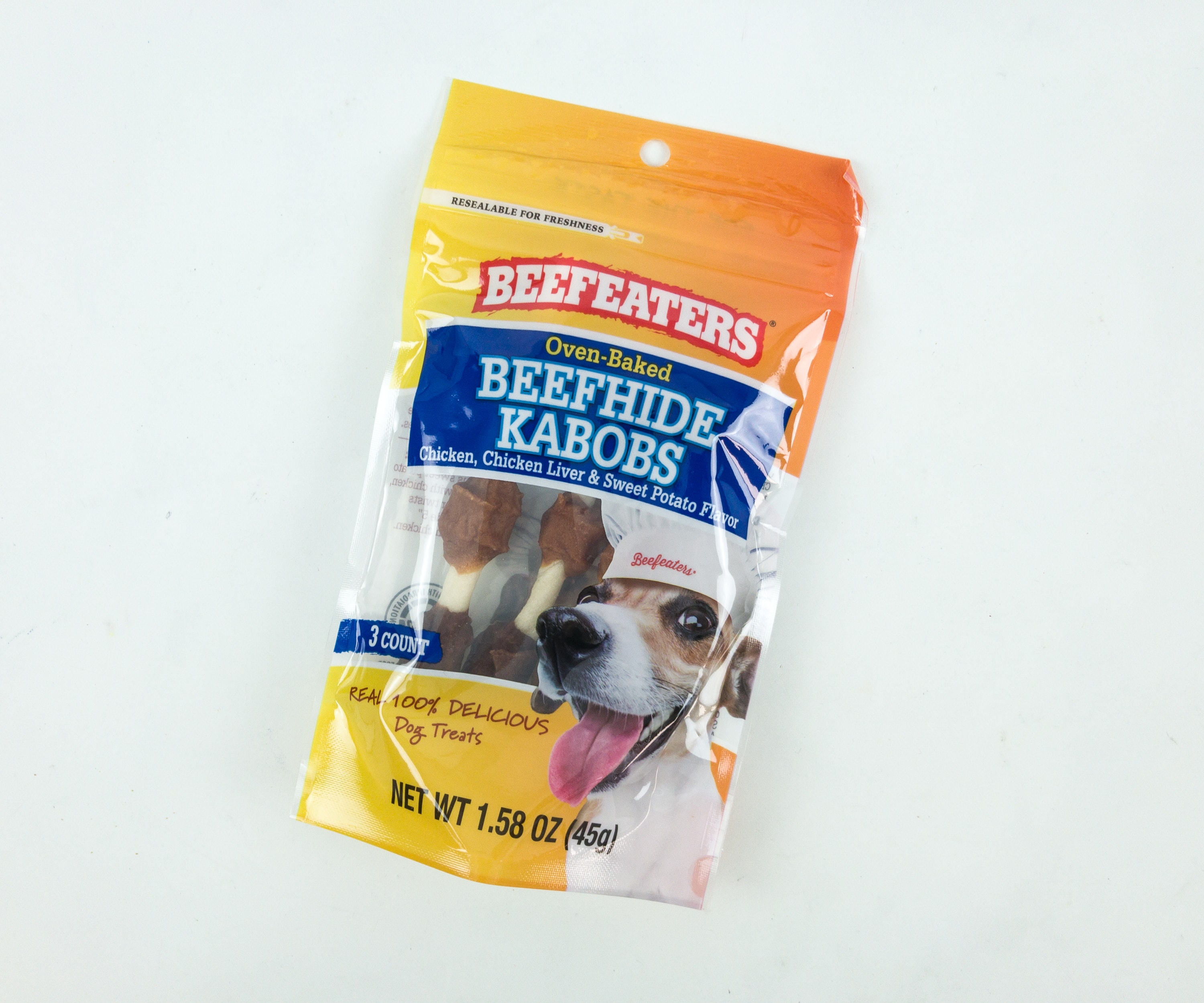 Beefeaters Beefhide Kabobs Dog Treats ($0.90) These beefhide kabobs are a unique oven-baked dog snack.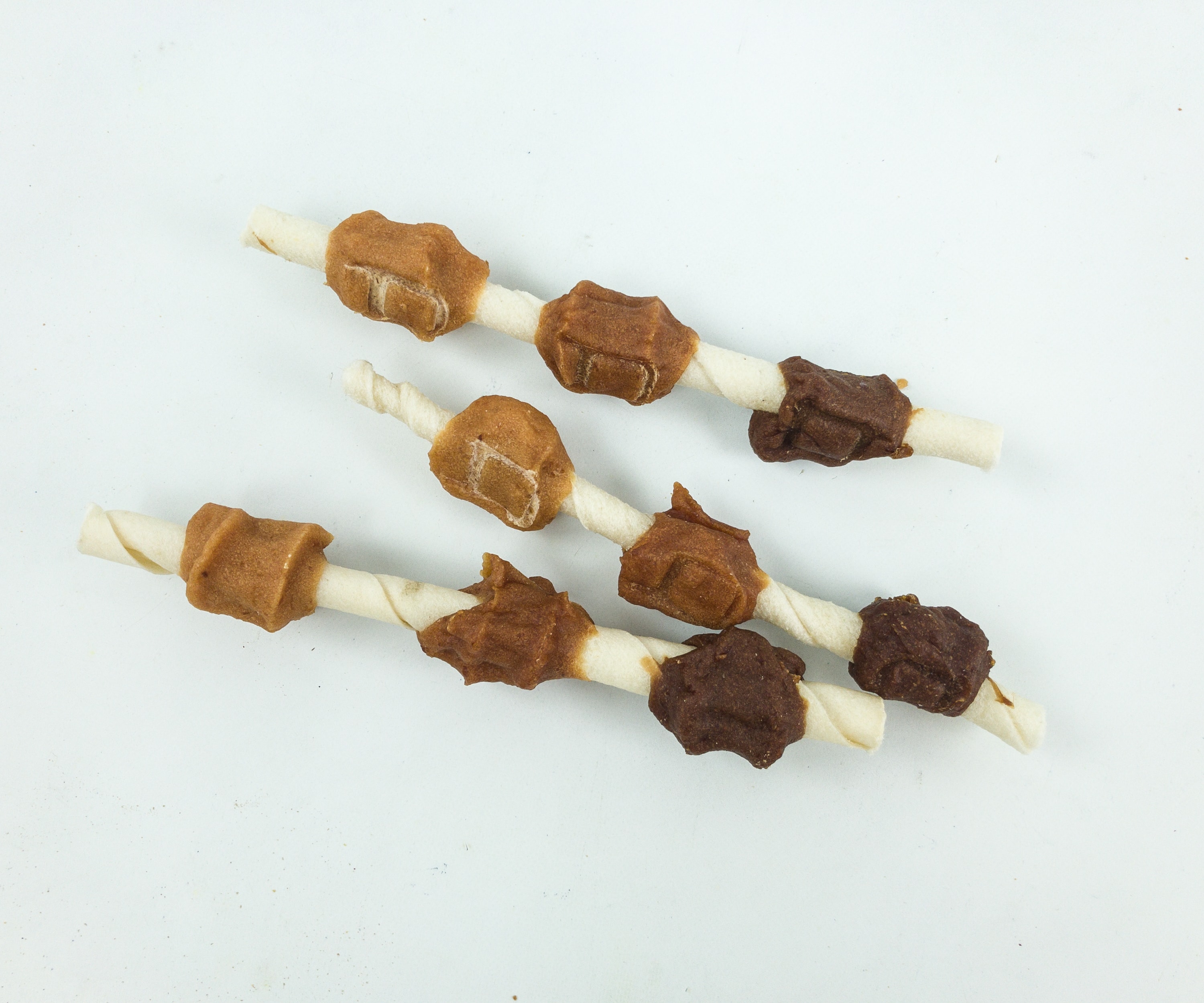 There are three sticks in the pack and each stick features three flavors: chicken, chicken liver, and sweet potato. They're all tough and chewy.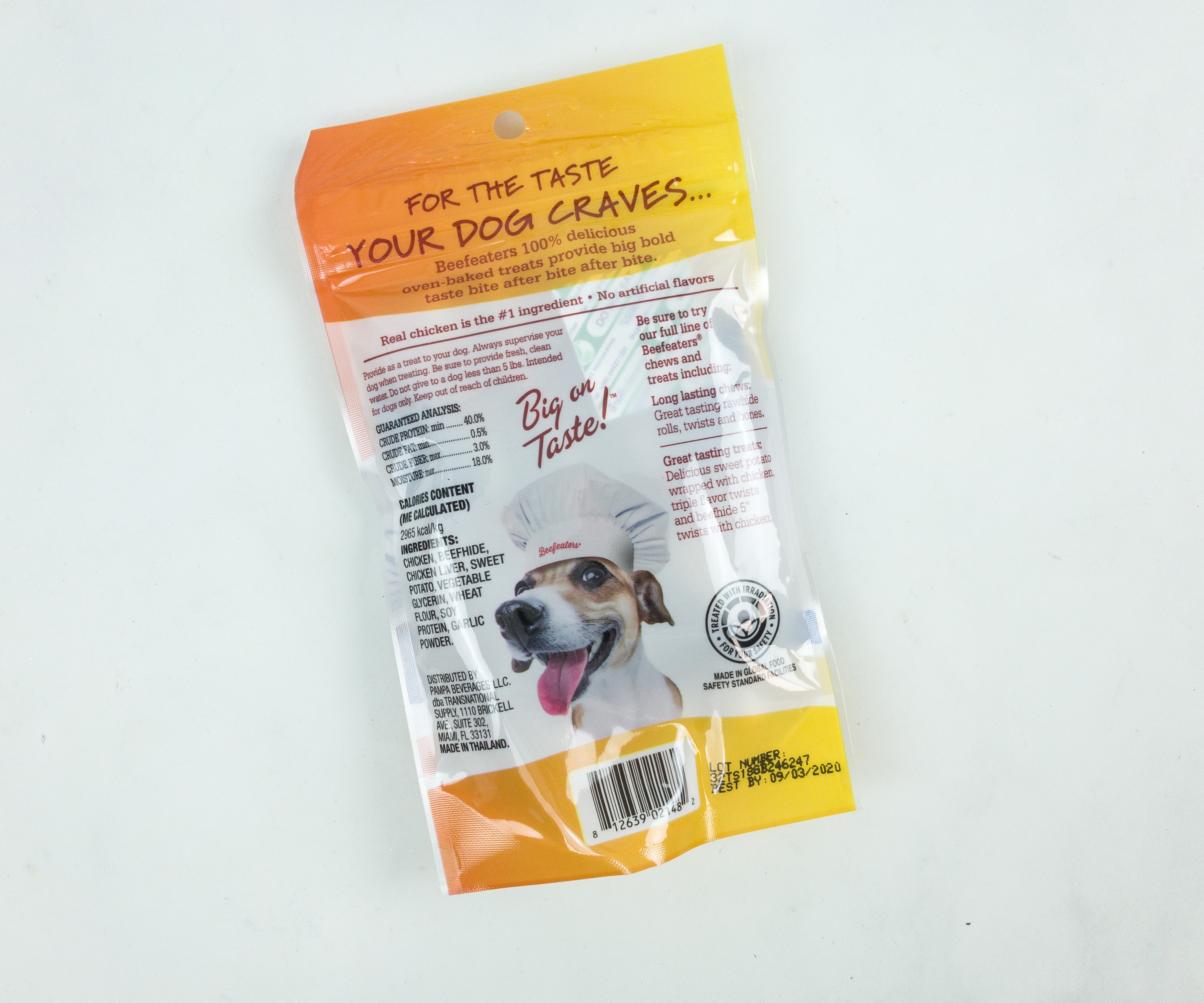 These treats come in a resealable packaging to preserve the freshness and quality of the treats that aren't served yet.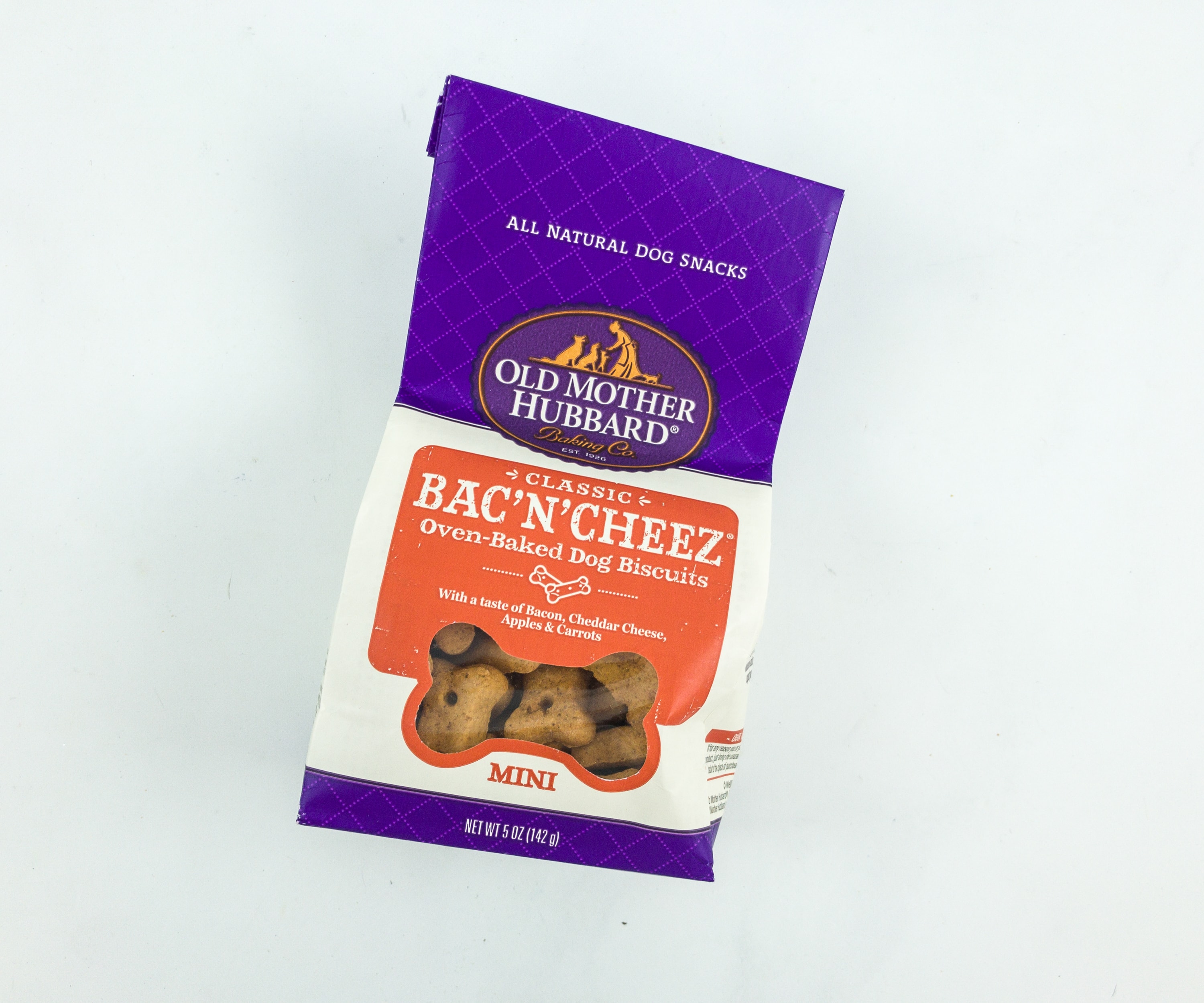 Old Mother Hubbard Bac'N'Cheez Mini Dog Biscuits ($2.99) I wish these were cookies are for humans because they look and smell so nice! Unfortunately, they're not and my dogs have these only for themselves. These are bone-shaped dog biscuits are made with all-natural flavors and ingredients.
Made in Canada, these biscuits include a taste of bacon, cheddar cheese, apples, and carrots. So delicious.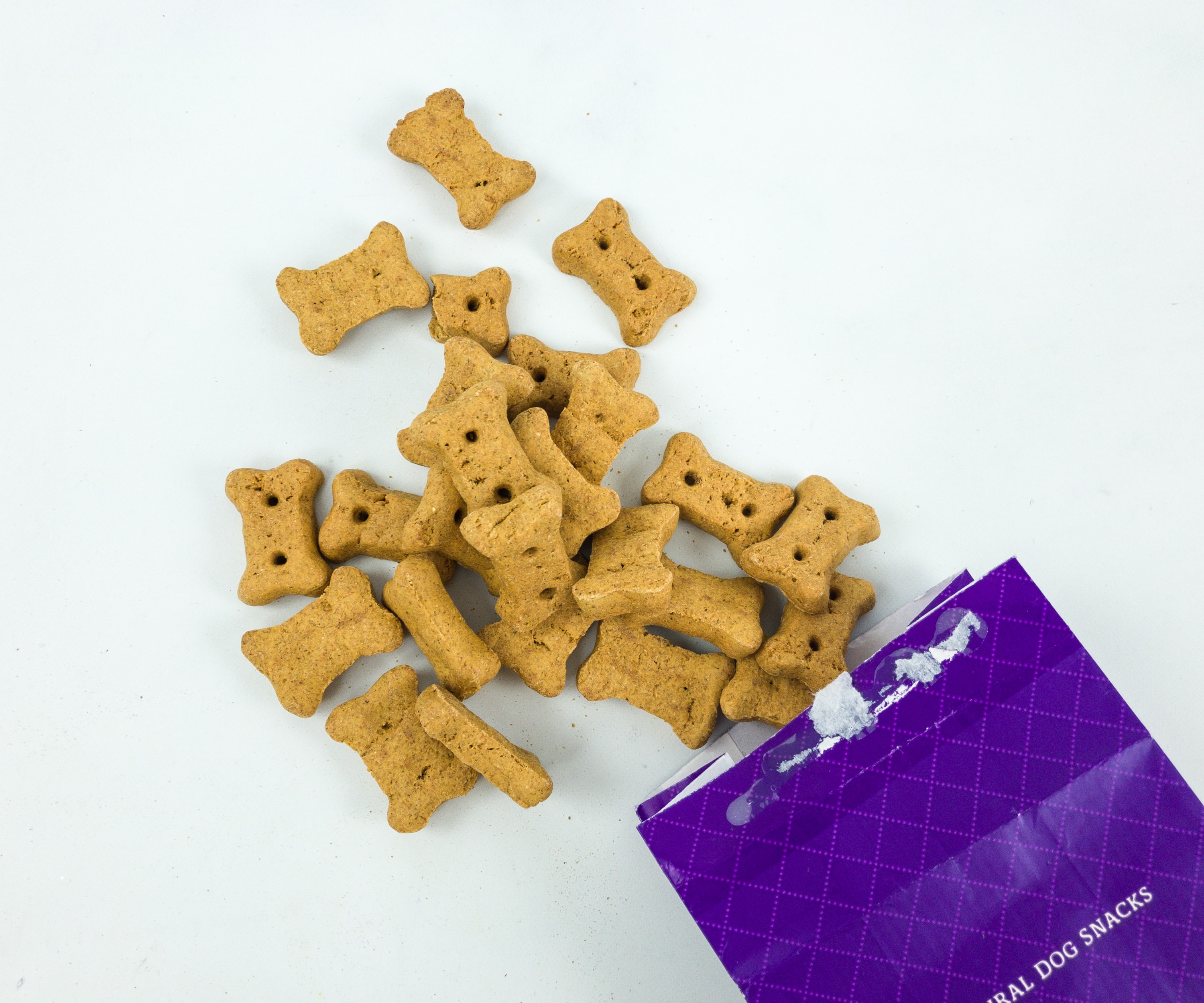 These bone-shaped treats are bite-sized and crunchy, making it ideal as an everyday treat or a training reward.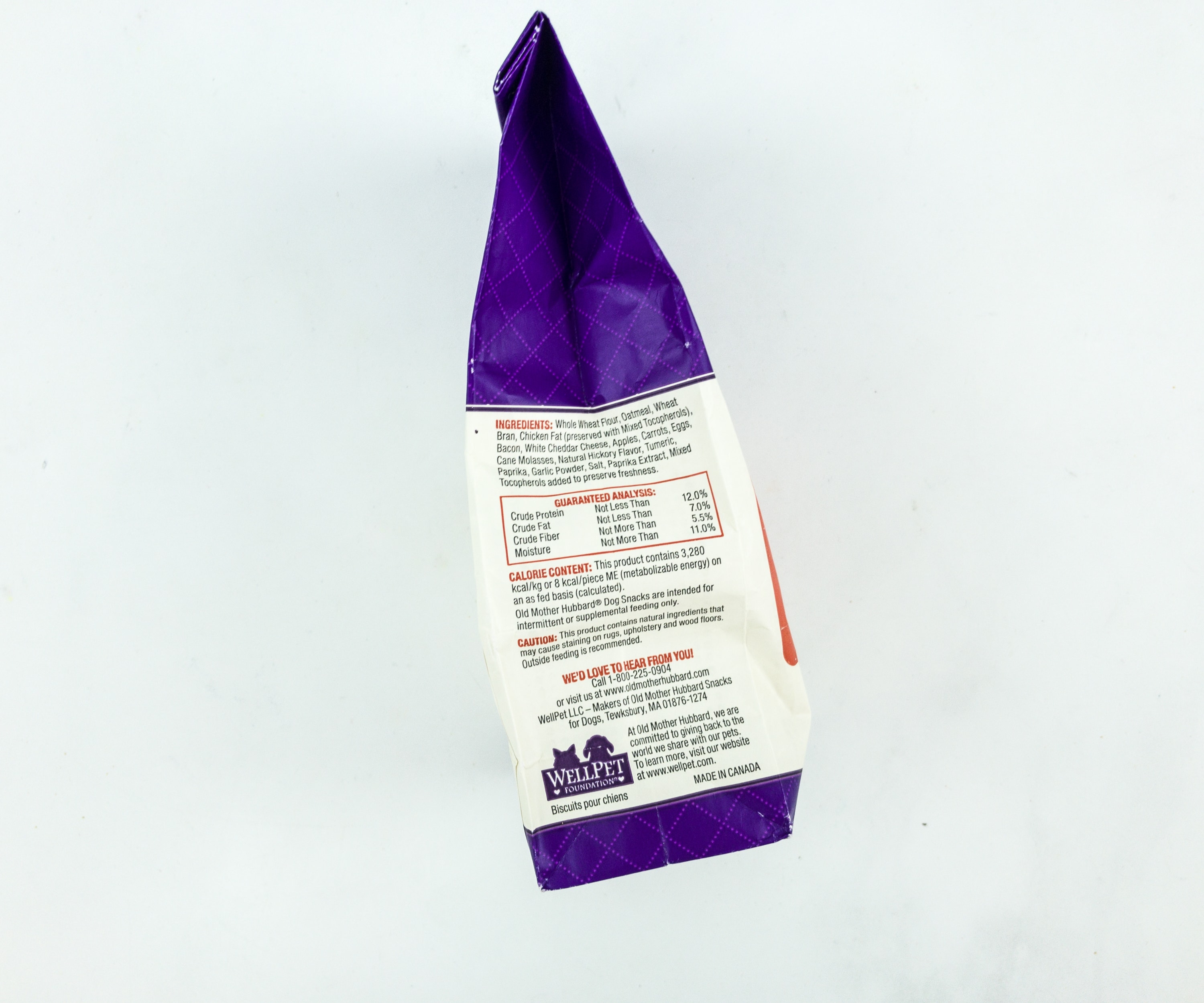 Printed on the sides of the packaging are all the essential information you need to know about the product.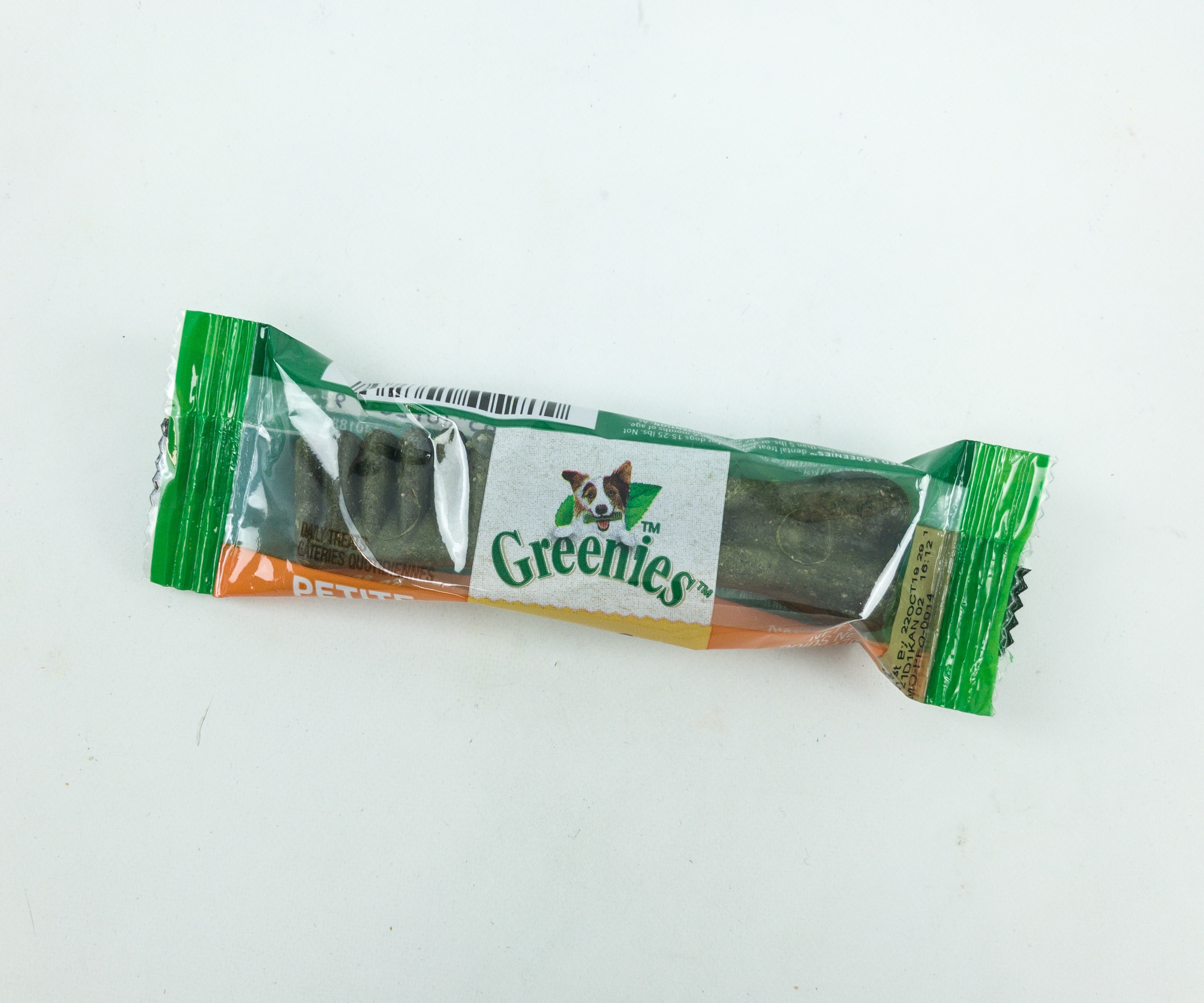 Greenies Petite Dental Treats ($0.85) Of course, we have to take care of our dogs' oral health too. I'm really glad they included a dental dog treat in the box! It's made with highly-soluble dog-safe ingredients, and its chewy texture helps eliminate plaque and tartar. It's packed with vitamins, minerals, and nutrients as well.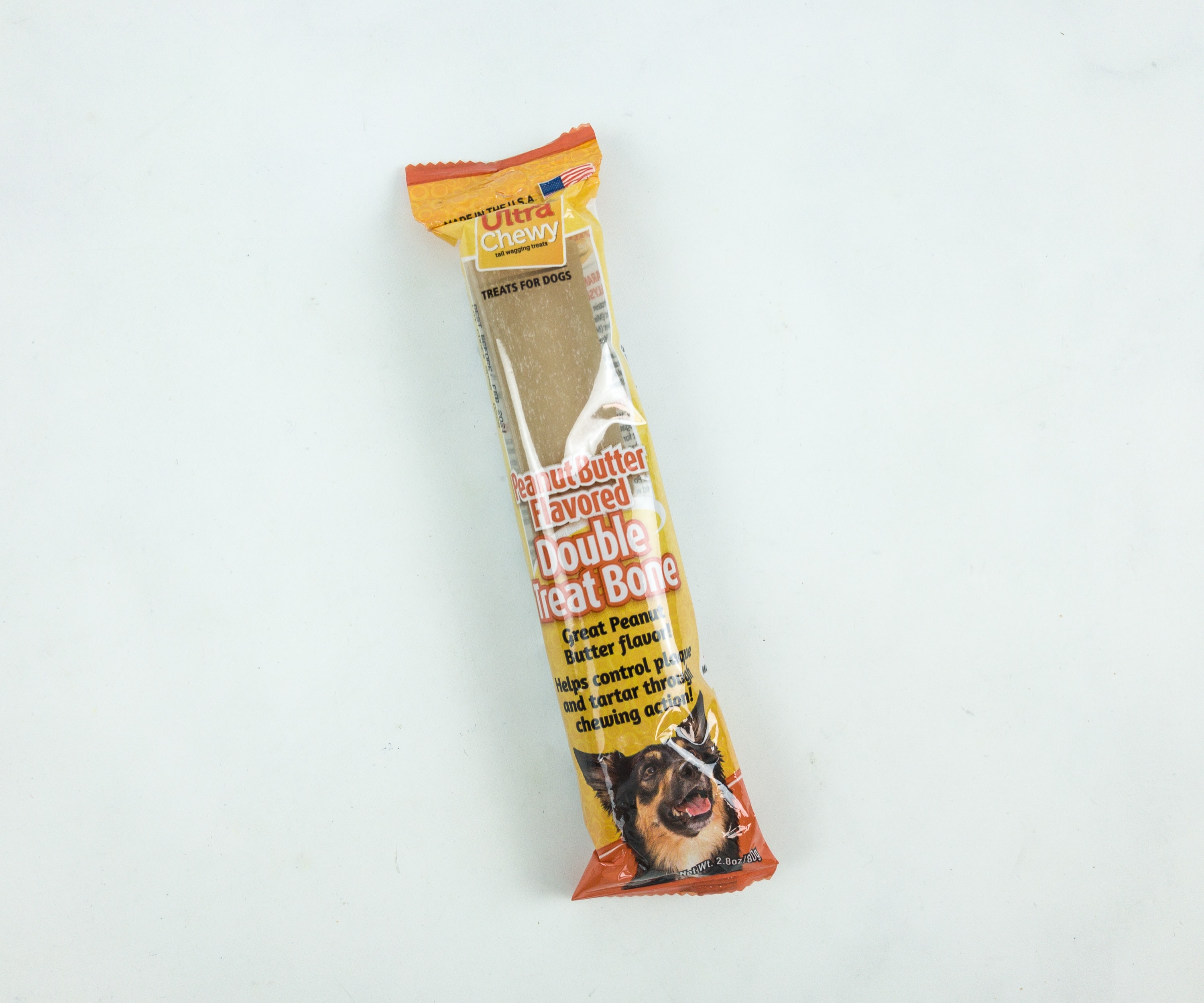 Ultra Chewy Peanut Butter Flavored Double Treat Bone ($0.99) We got another dental dog treat in the box, and this time it's made from digestible rice and peanut butter flavor. This ultra chewy snack helps control plaque and avoid tartar build-up with a dog's chewing action.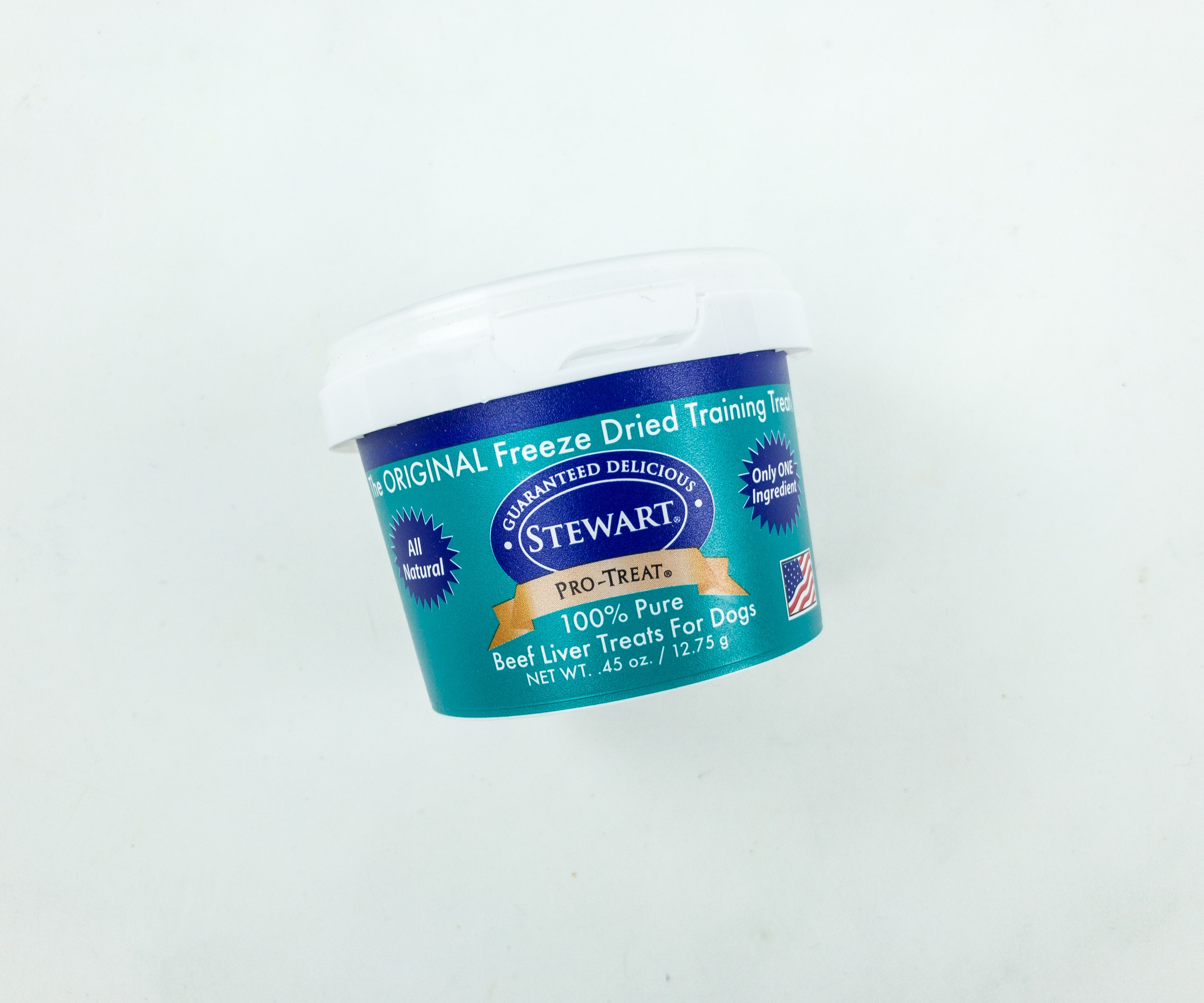 Stewarts Freeze Dried Dog Treats Beef Liver ($0.78) It's a nutritious, protein-rich, and low-fat treat made with beef liver  that is freeze-dried to keep its enticing natural aroma and tasty flavor.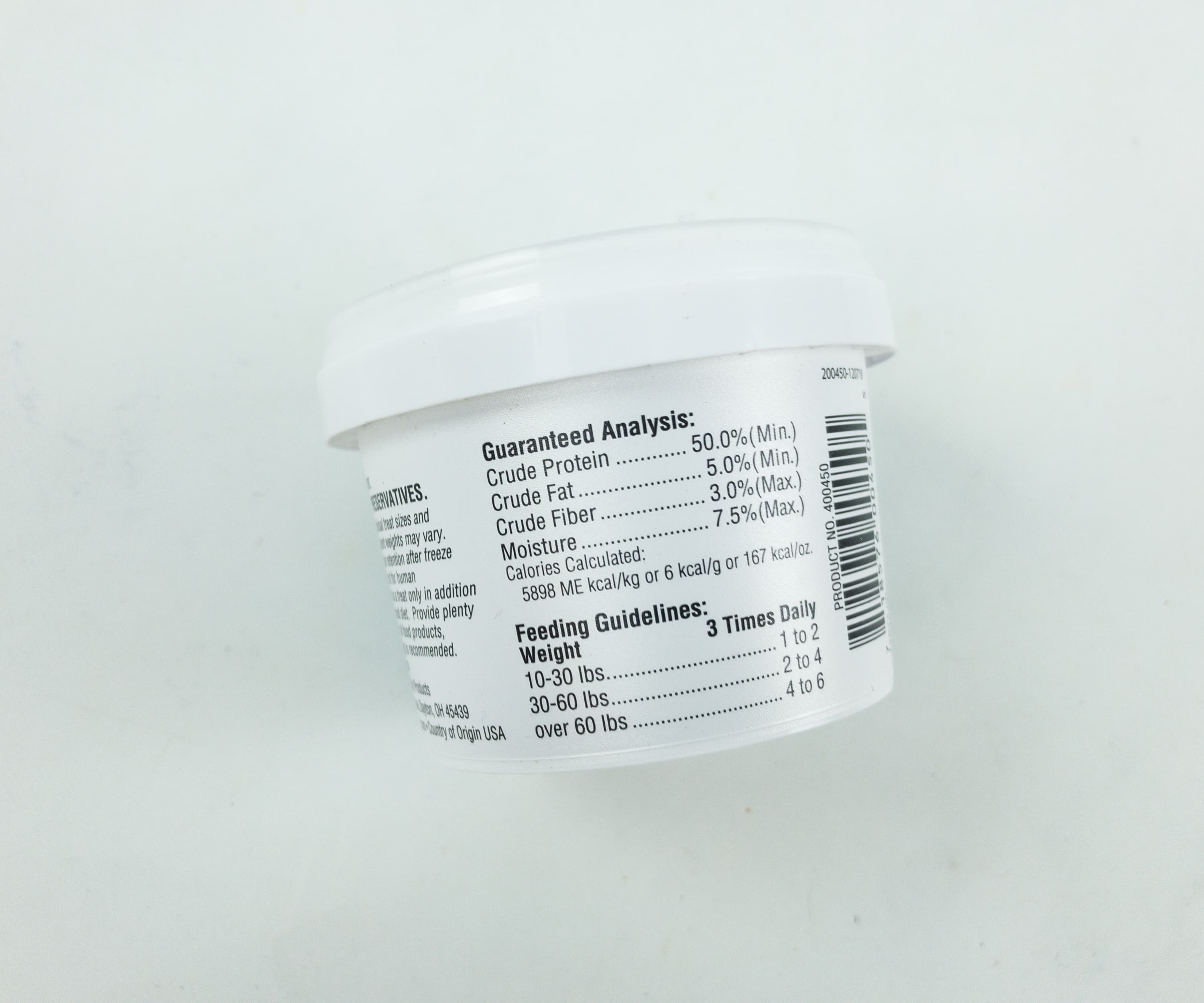 This snack is grain-free, gluten-free, and hormone-free. It's an ideal snack for the pups with food allergies and sensitivities.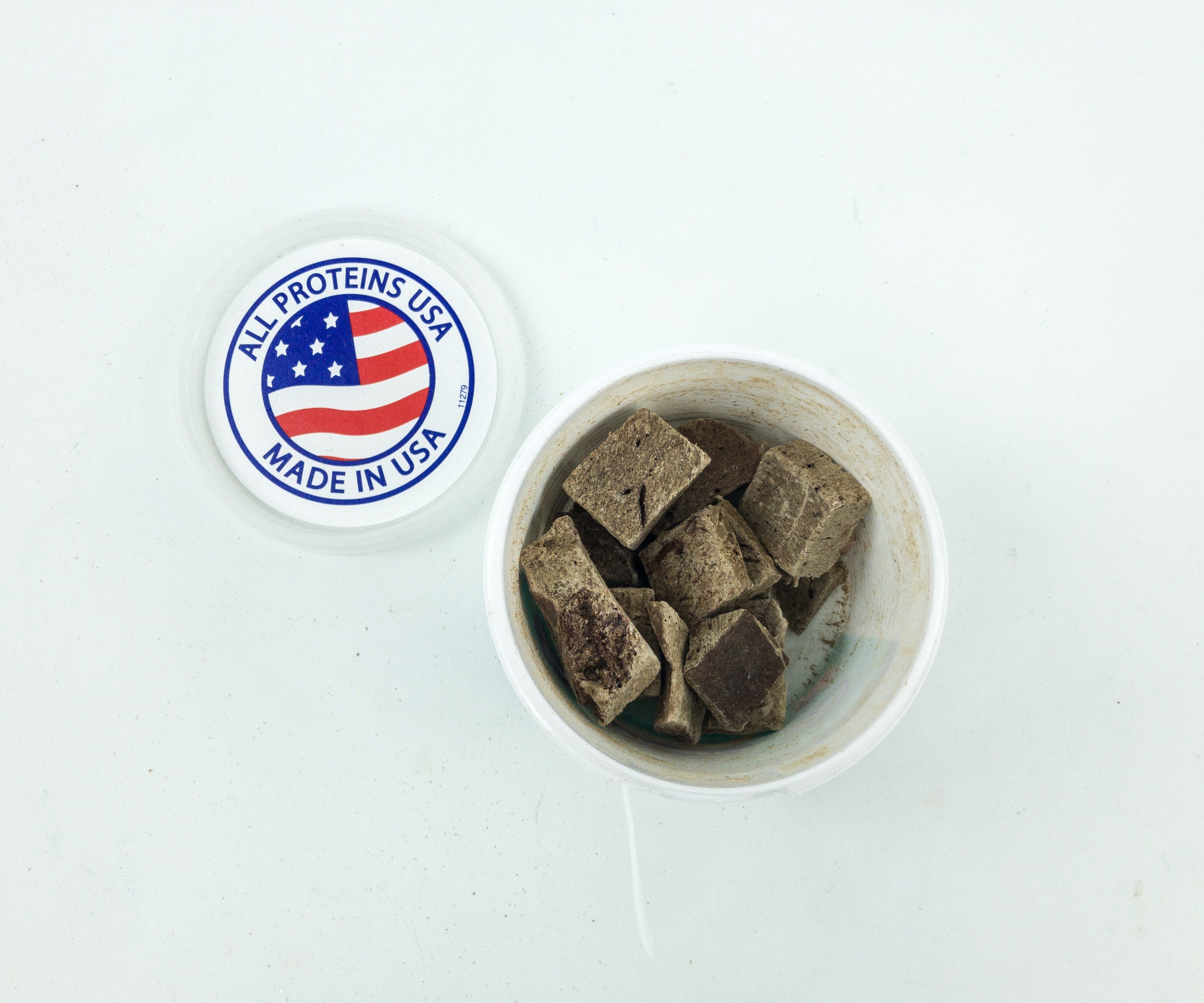 Since this snack is made with pure liver, it contains a lot of nutrients which includes vitamins and minerals like calcium, phosphorus, potassium, iron, zinc, and copper. A total package!
Target Dog Pet Box is incredible! For just $10, we got tasty and nutritious treats for our pups and it even included some crunchy, chewy, and flavorful ones. Their treat choices are perfect even for picky eaters and dogs with a sensitive stomach. My pups and I were really happy with everything in the box, and we'll be on the lookout for the next box packed with Target pet bestsellers!
Are you getting a box? Save 5% when you use your Target Red Card.
Visit Target Advent Calendars to subscribe or find out more!