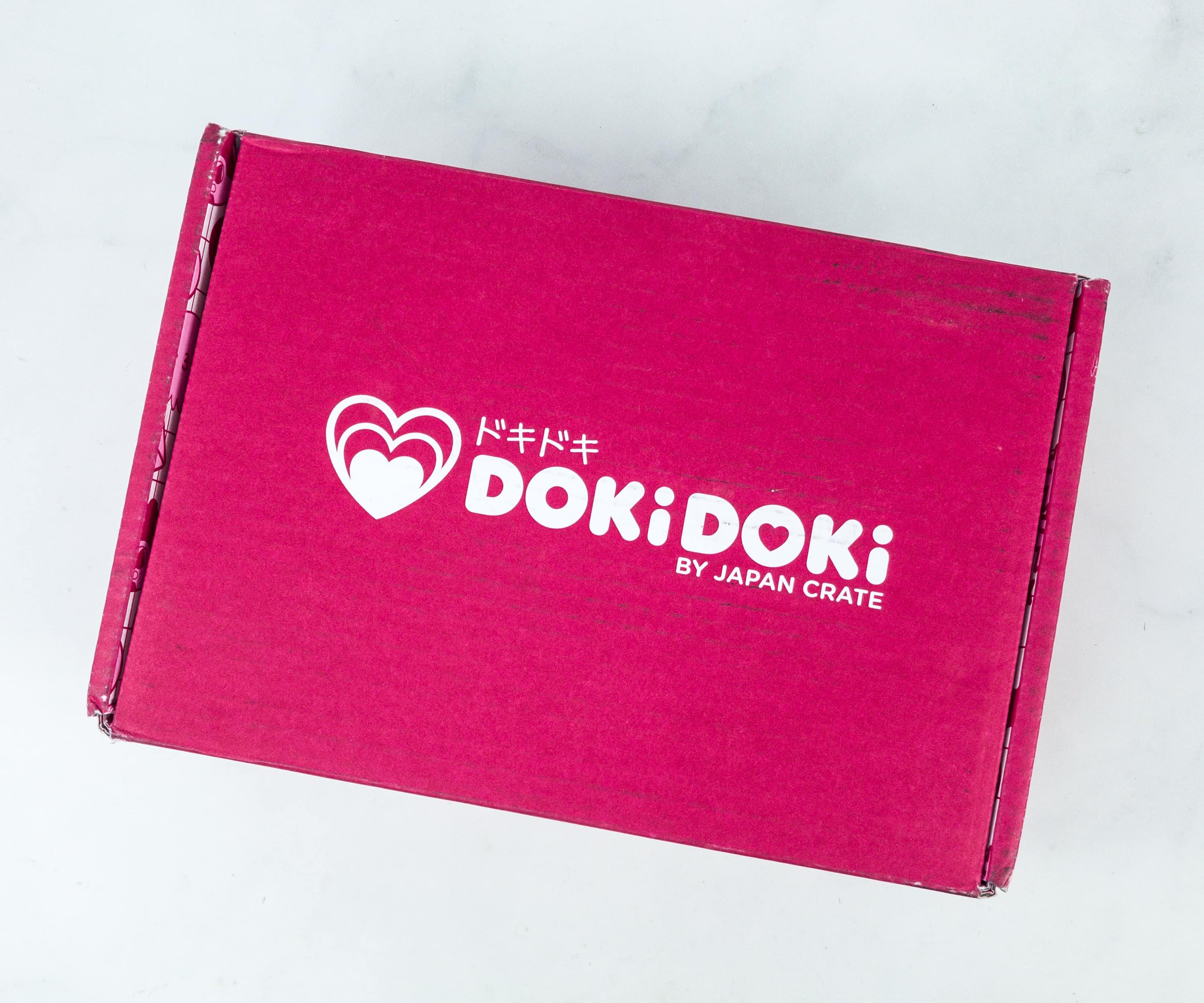 Doki Doki is a monthly kawaii subscription box from Japan Crate. Every month, you'll receive super cute Japanese items – accessories, stationery, plushies, and other adorable Japanese goodies.
DEAL: Use coupon code HELLO to save $3 on your first box!
The interior of the box is filled with cute doodles.
The contents are so colorful!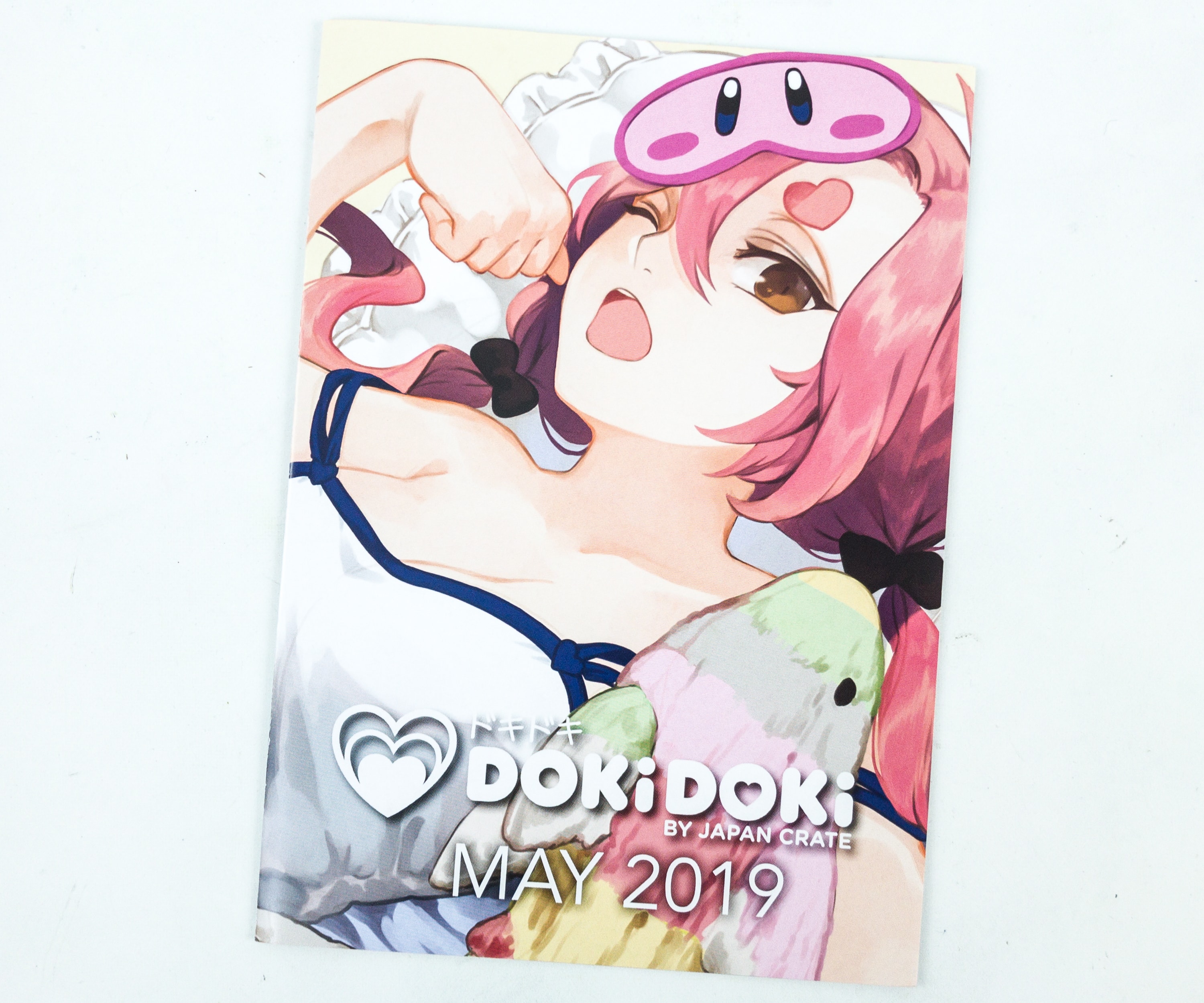 The cover art this month is by Shihoran.
At the back, there are illustrations of slumber party games.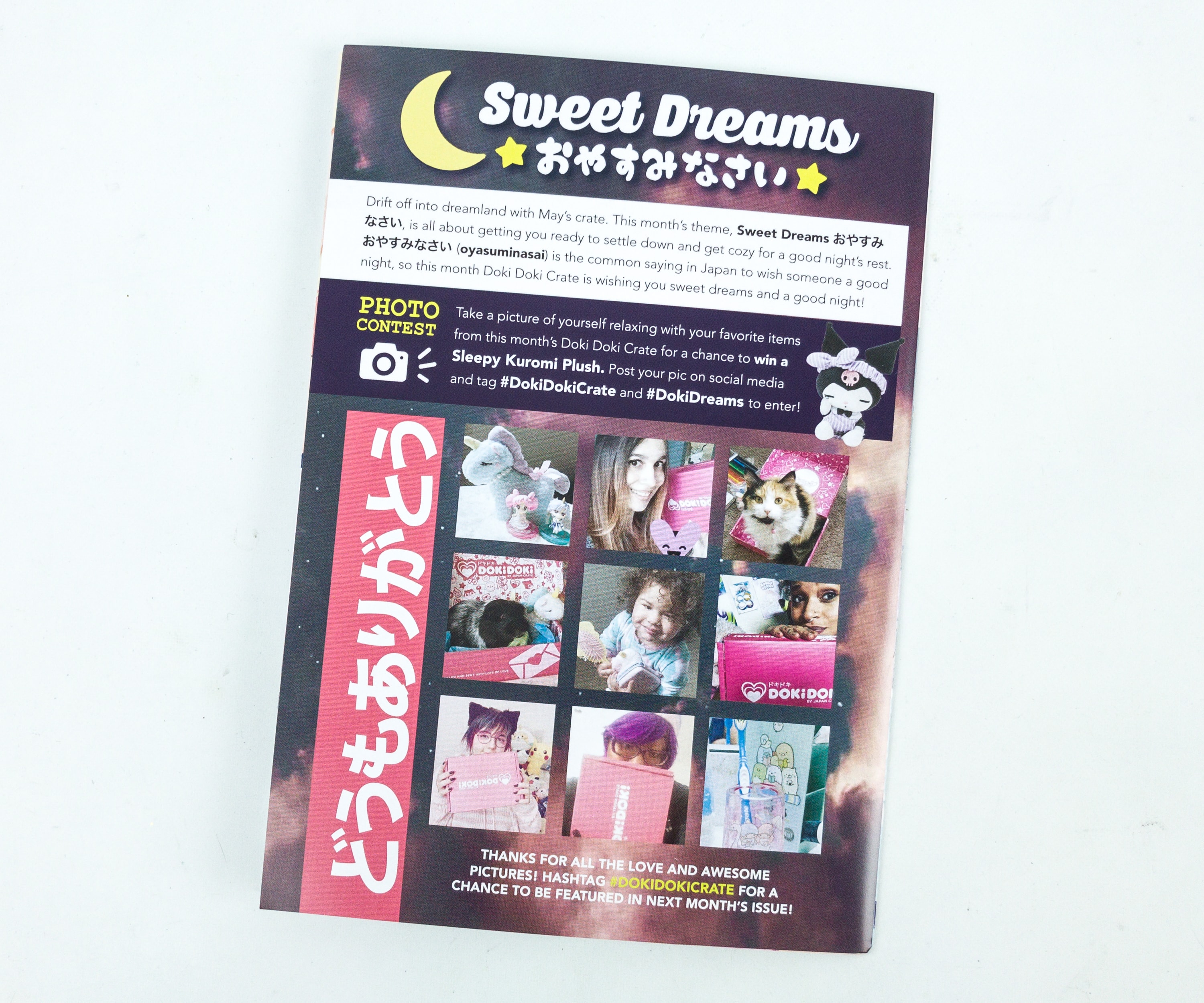 May 2019 theme is SWEET DREAMS.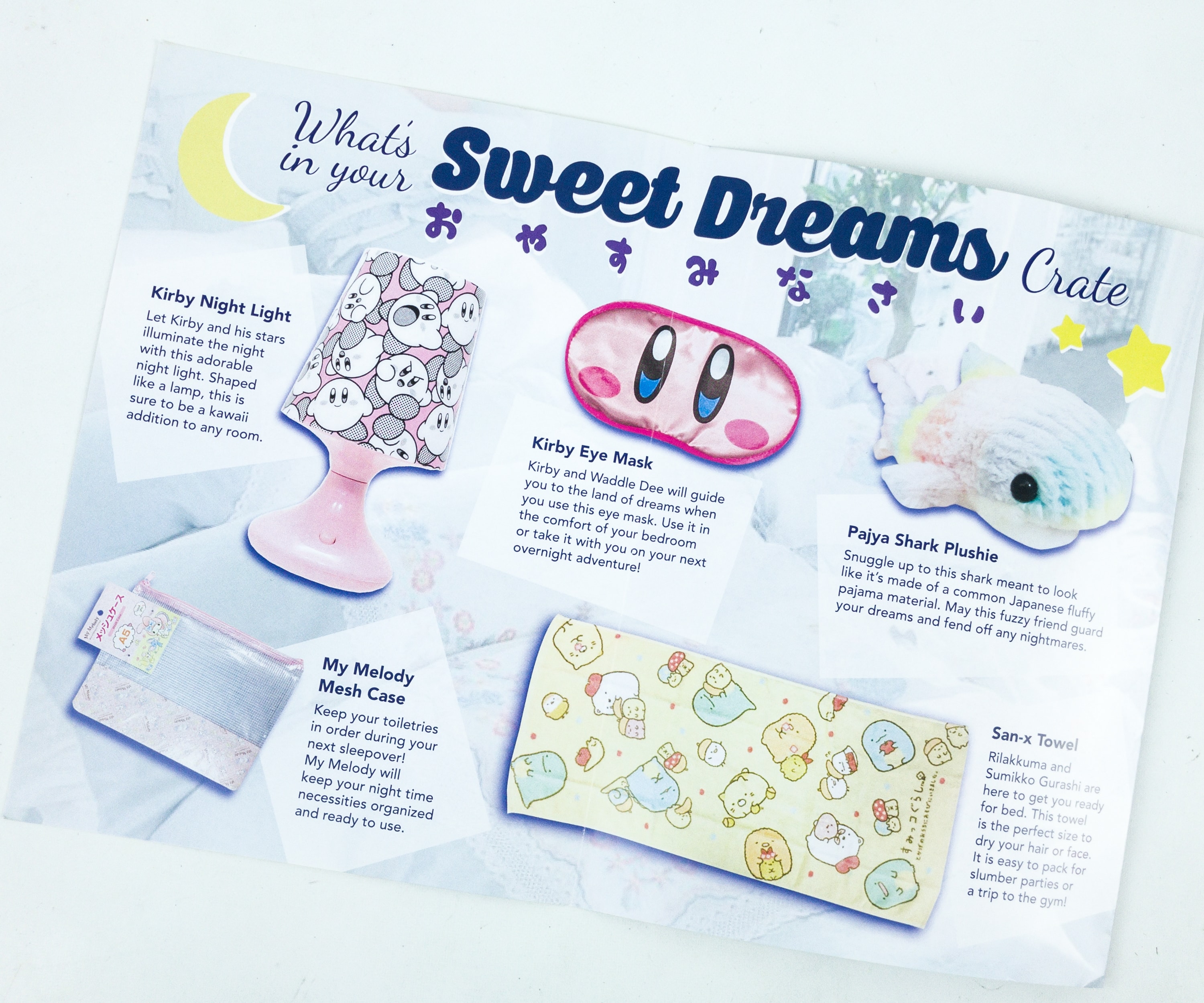 The info sheet includes photos of the items, plus a brief description of each.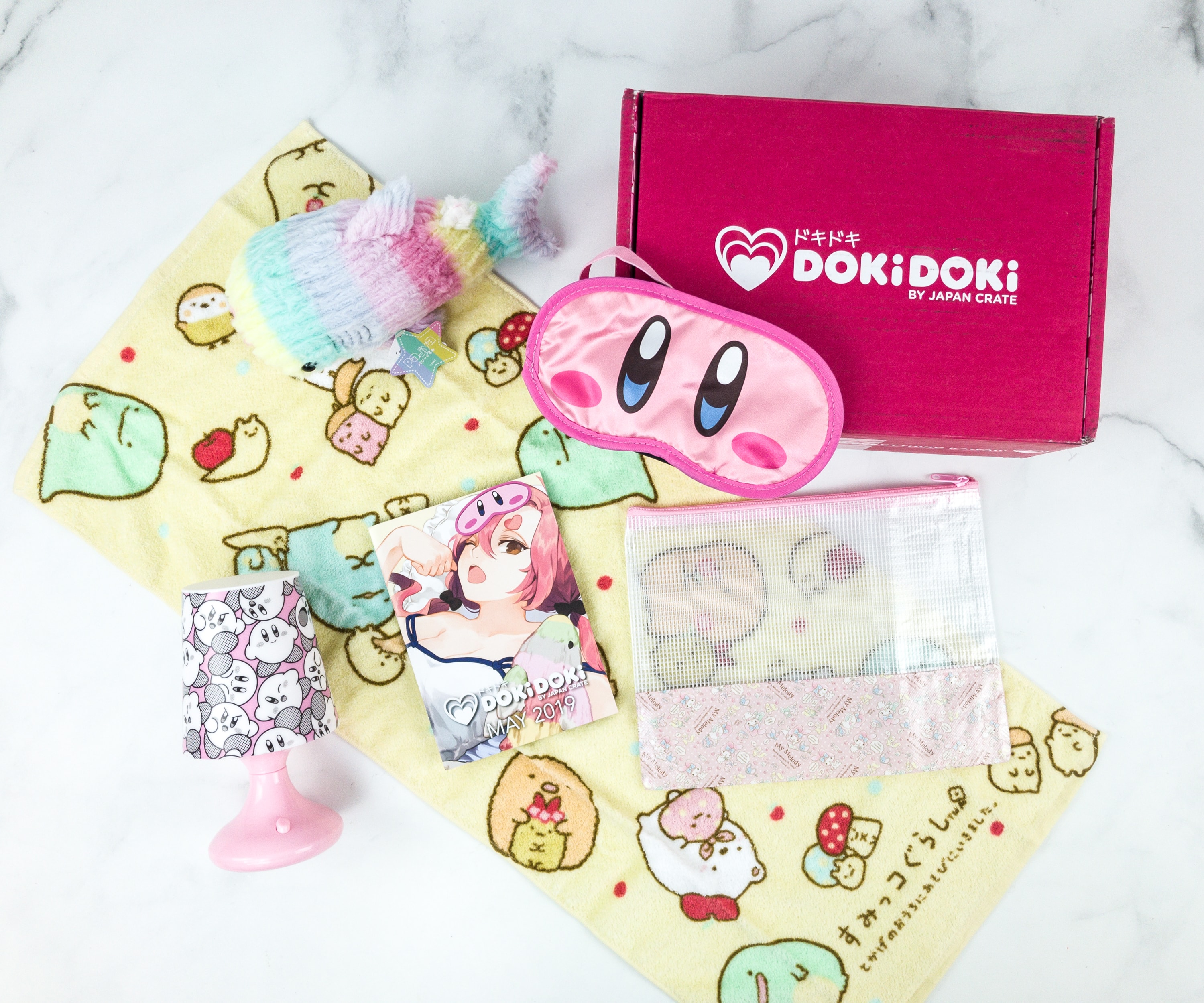 Everything in the May 2019 box!
Pajya Shark Plushie. Say hello to our newest cuddly friend! It's a shark plushie and it looks like it's made with a fluffy material similar to that of popular Japanese-style pajamas.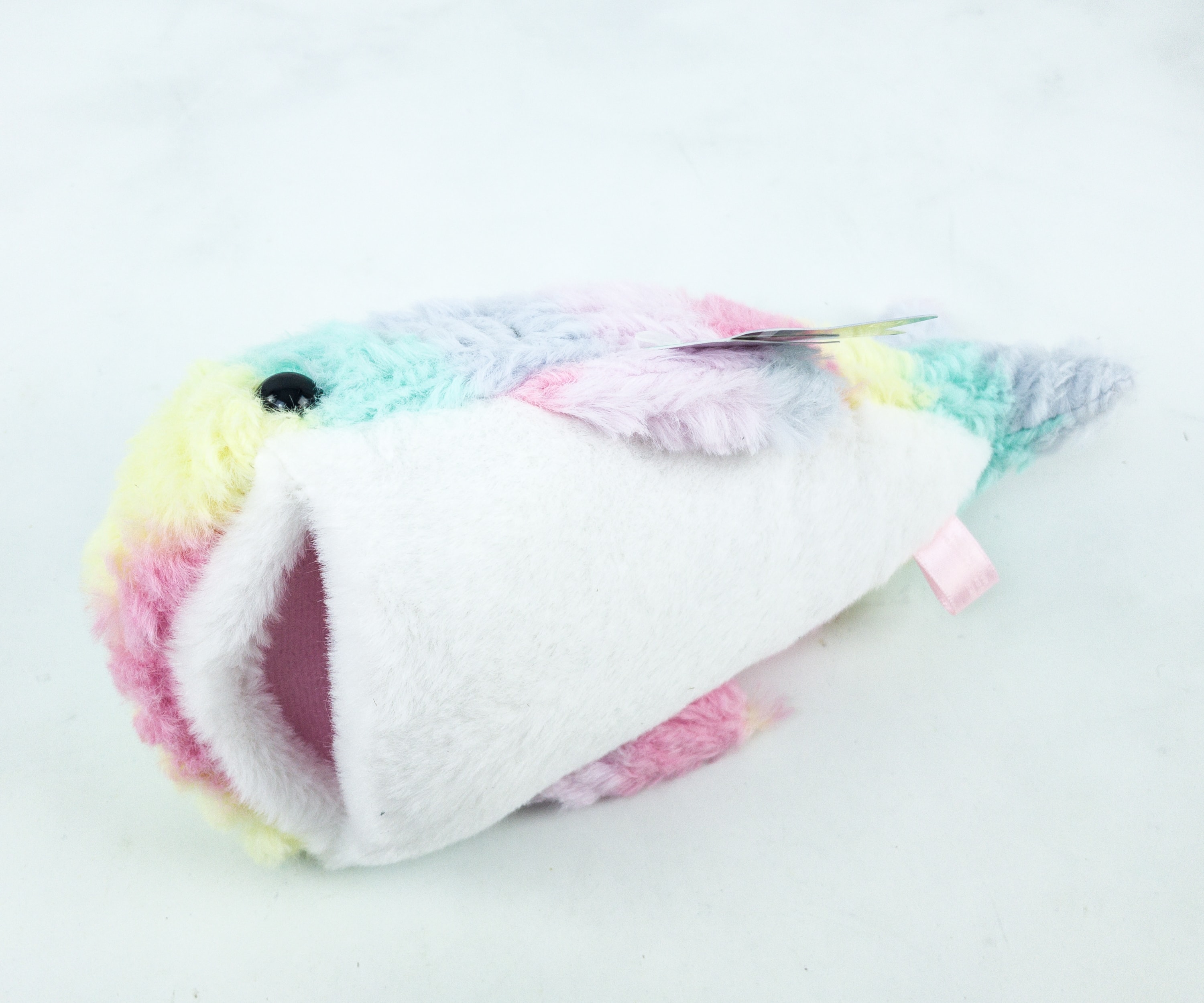 There are various pastel colors on top of the plushie, while the bottom is pure white.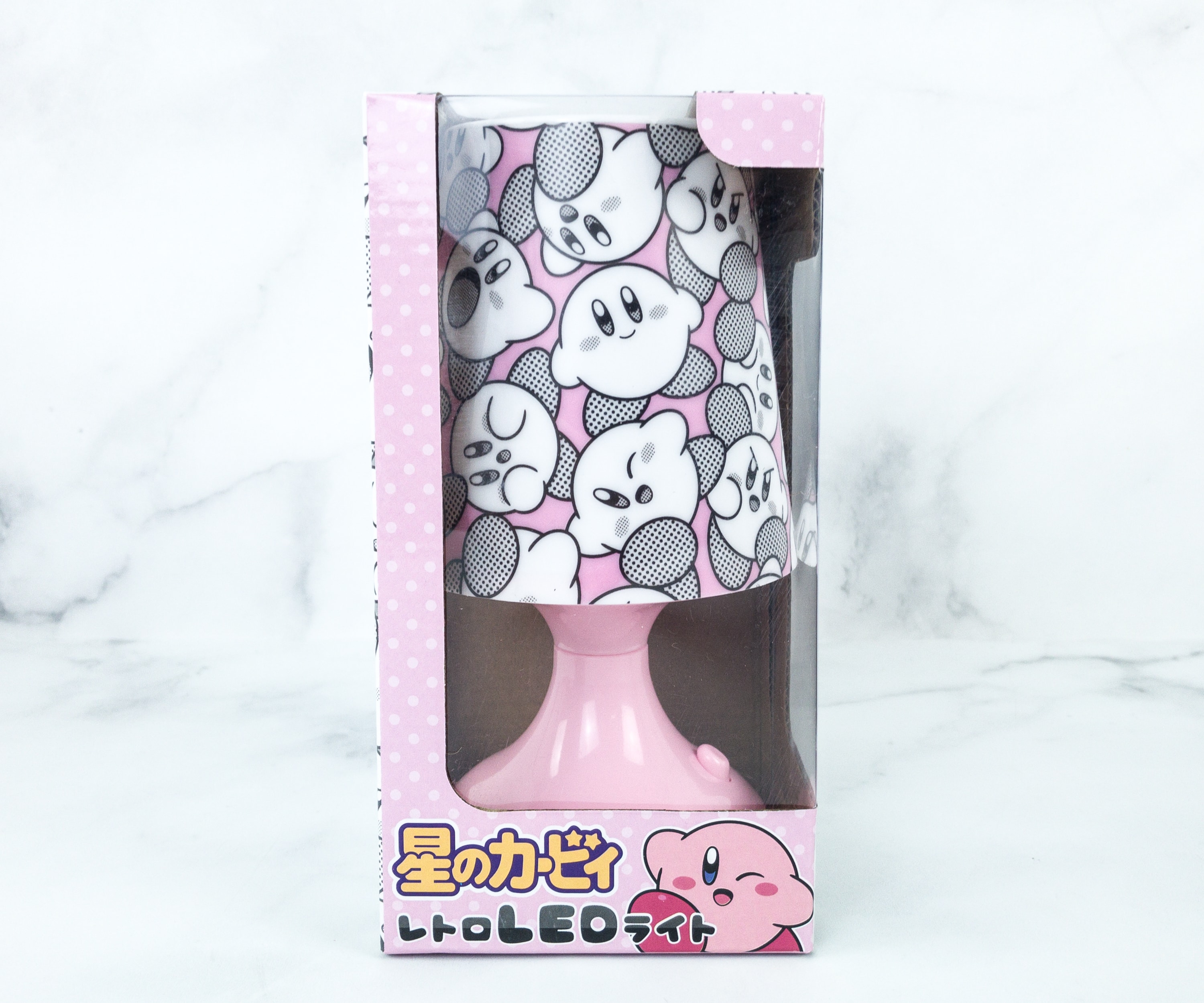 Kirby Night Light. The night light arrived with its original window box packaging. It features Kirby, the titular protagonist of the Kirby video games.
The back of the box has instructions on how to operate the night light. Everything is written in Japanese but there are illustrations that made it a bit easier to understand.
The Kirby print is in black and white, but still kawaii! The rest of the night light is in pink.
This is what it looks like when it's on. So cute, perfect of my bedside table or other parts of the room.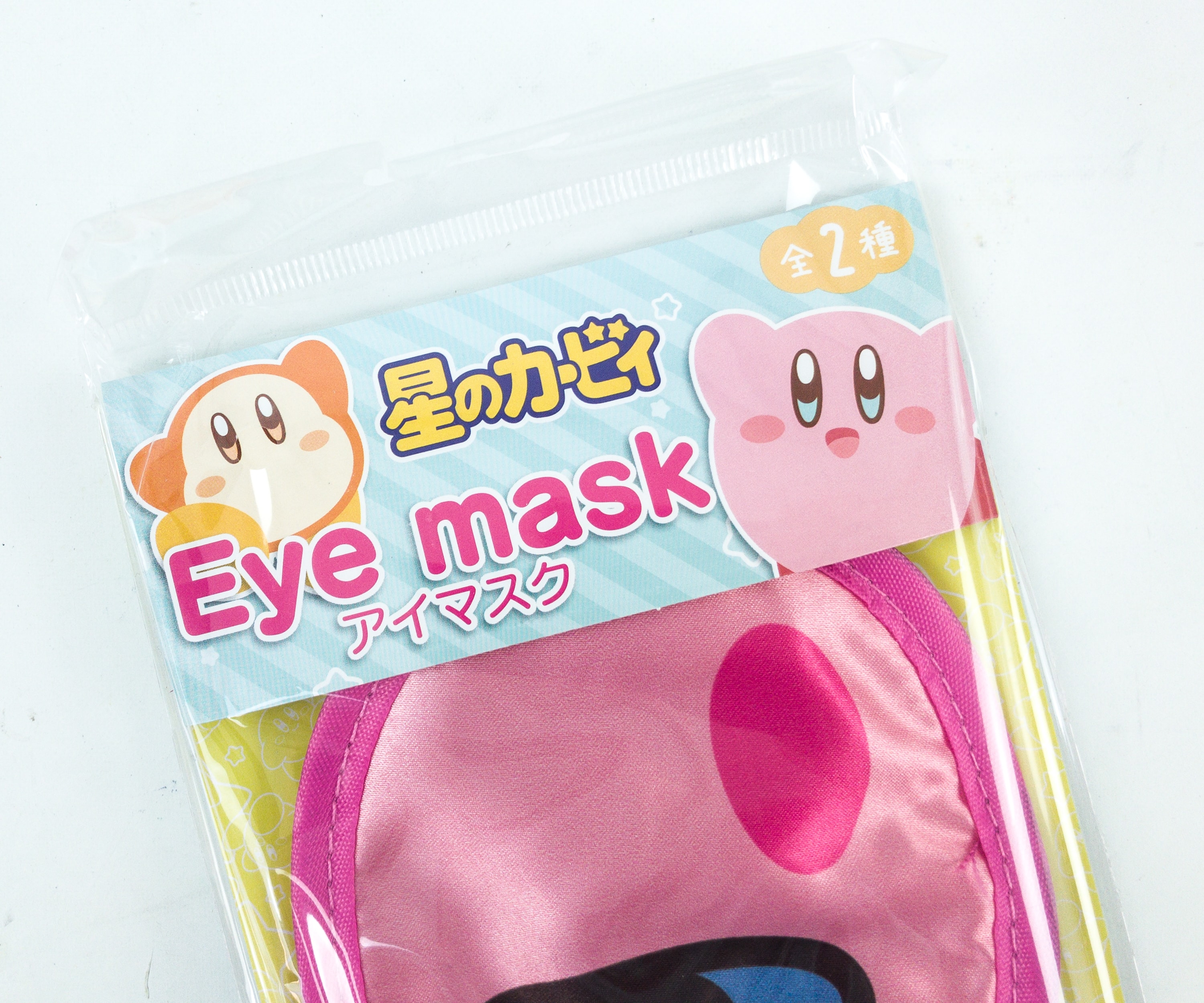 Kirby Eye Mask. Of course, a slumber-party themed box wouldn't be complete without a cute eye mask!
Subscribers will get either Kirby or his enemy Waddle Dee.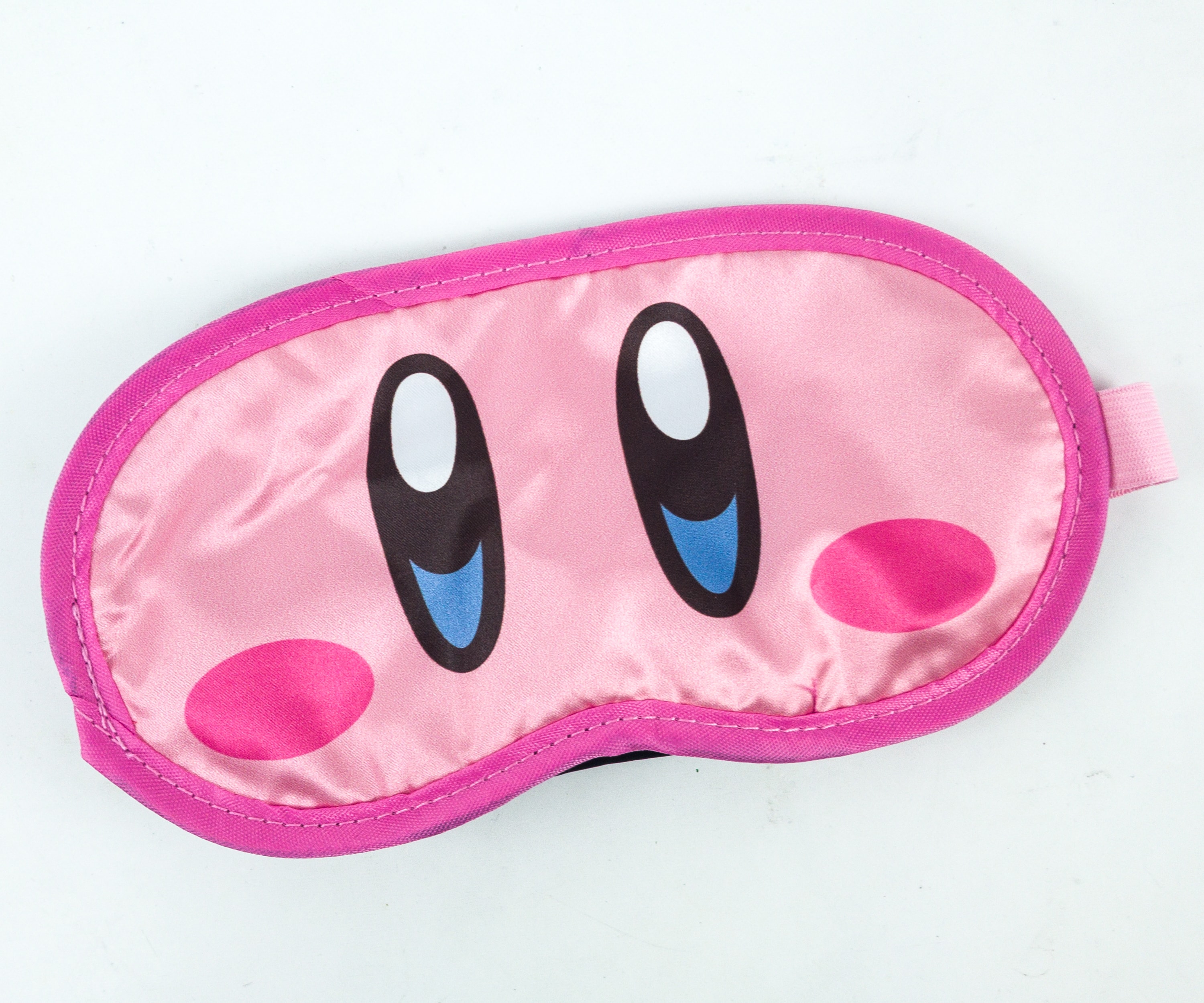 I got Kirby! It features his oblong eyes and signature pink blushes.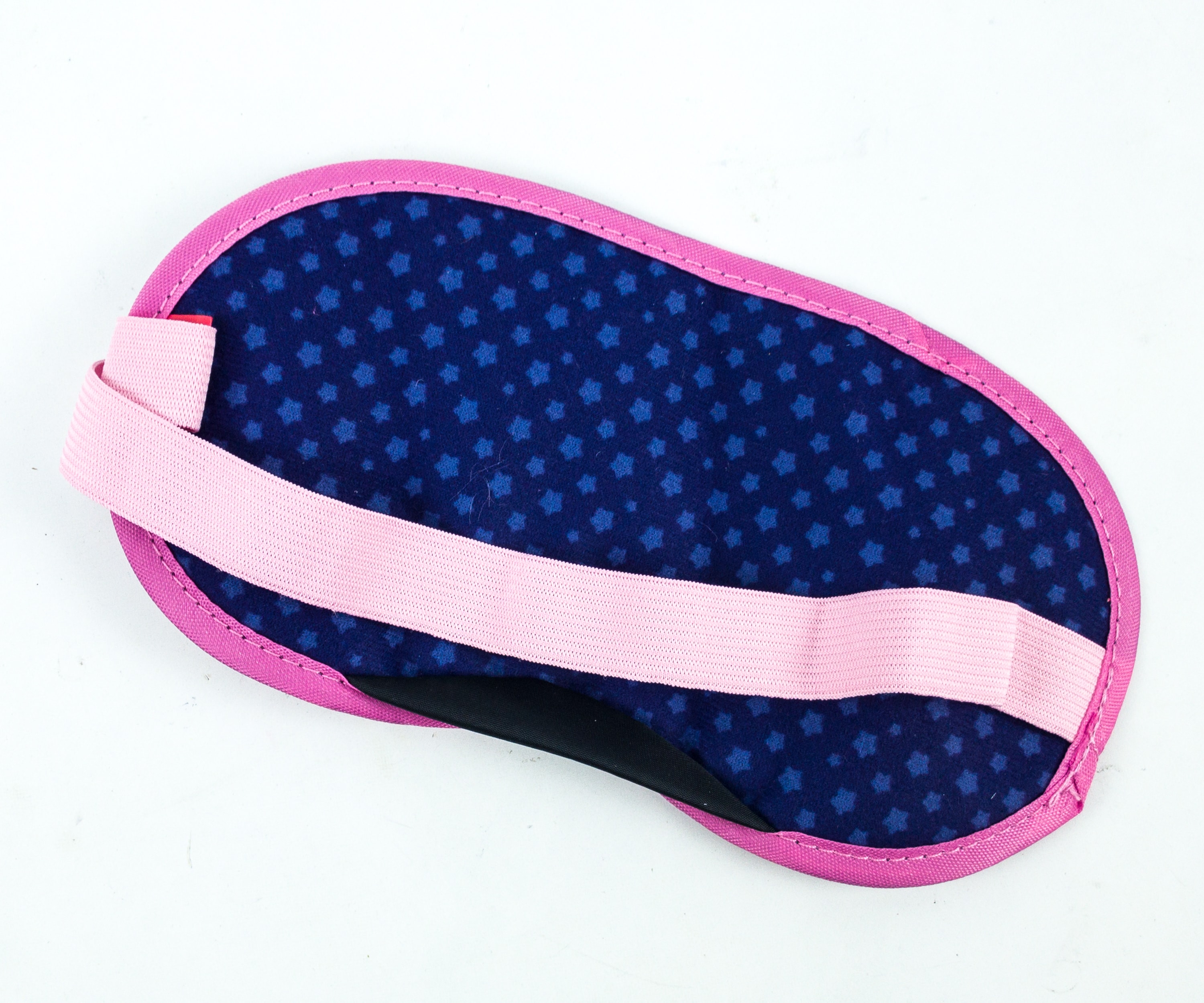 There's a garter attached to the back to keep the eye mask in place.
San-X Towel. Subscribers will get either a Rilakkuma or a Sumikko Gurashi towel. I got Sumikko Gurashi!
It features various Sumikko Gurashi characters all over, including Neko, Tonkatsu, and Tokage. The towel is perfect for drying your hair or your face before going to bed.
My Melody Mesh Case. To help us get organized for our next sleepover, they included this mesh case featuring My Melody.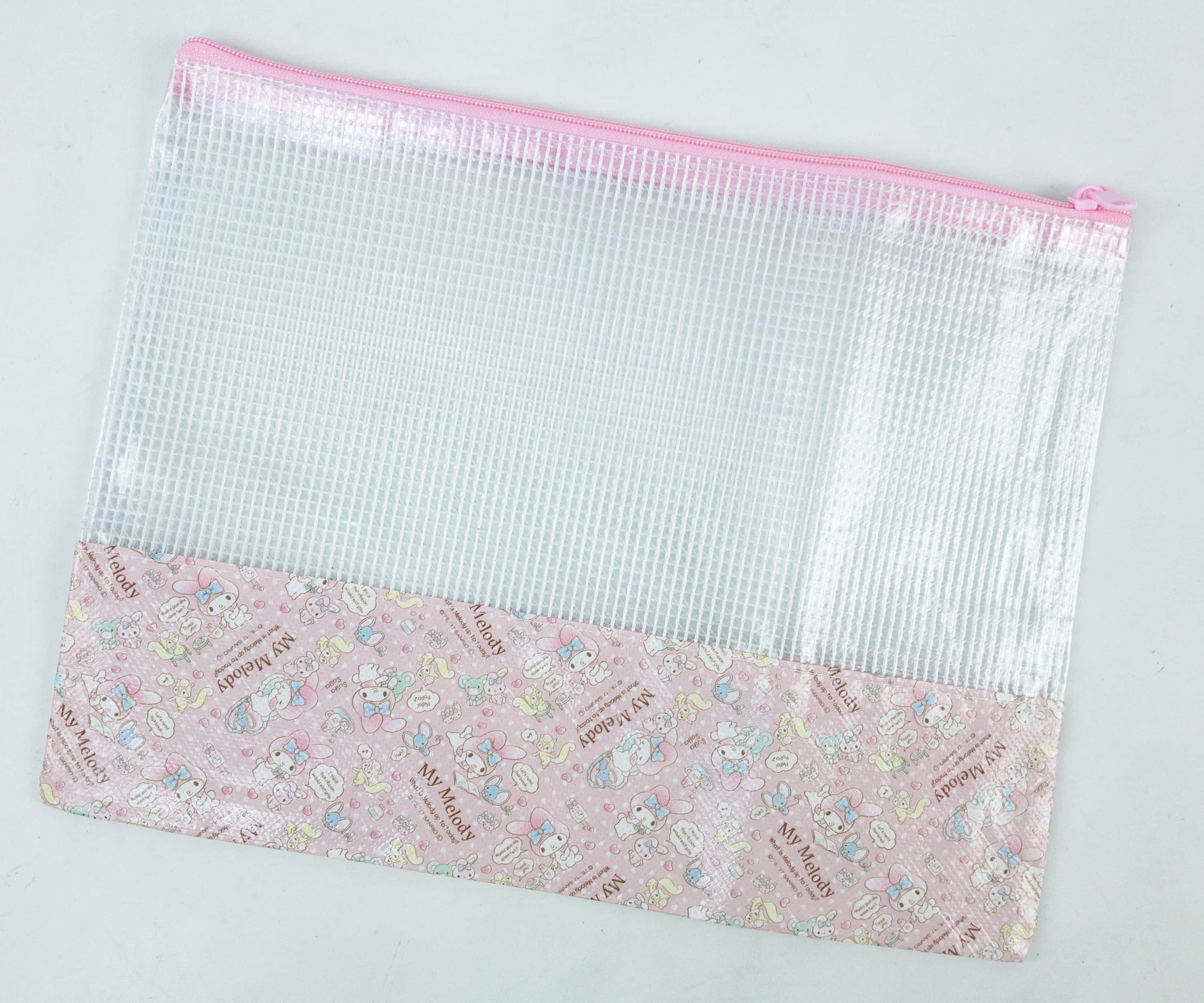 It's spacious enough for some toiletries, or even small candies and snacks.

The bottom part shows My Melody doing various things, like reading and playing with friends.
Super cute bedtime essentials are packed in this month's box! As usual, everything is not just adorable but high-quality too. The star of the box is Kirby, which was featured in two items we received. They also included some of our favorite characters like Sumikko Gurashi and My Melody, so we're really pleased. Doki Doki Crate continues to come up with fun themes every month and it really makes us look forward to every box!
What did you think of this month's Doki Doki Crate?