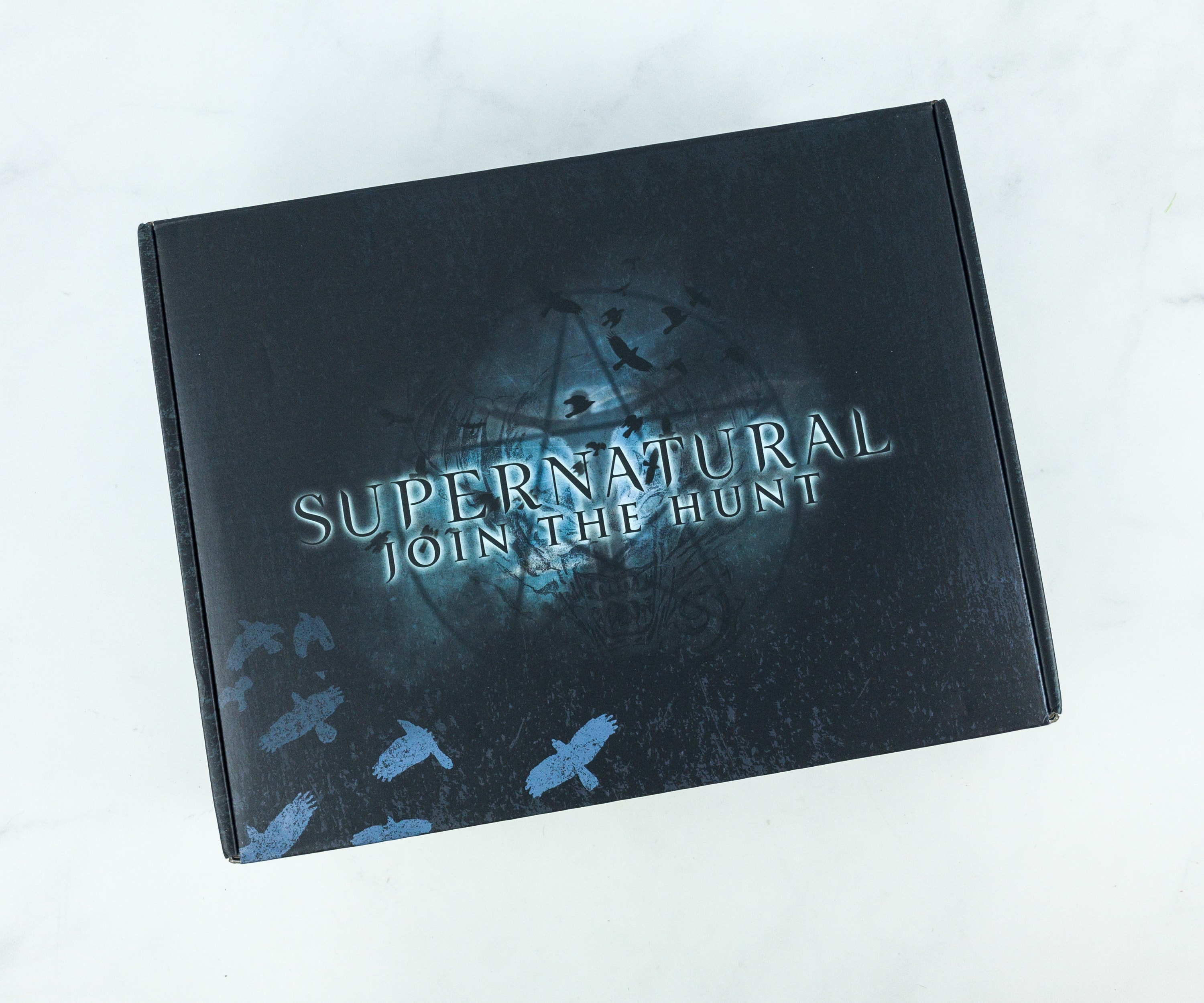 The Supernatural Box is a quarterly subscription box filled to the brim(stone) with exclusive gear featuring characters and moments from the Supernatural TV series. Each premium box delivers over $100 worth of collectibles, apparel, accessories, and more. The box costs $49.99 per quarter, or $44.99 a quarter when an annual subscription is purchased in advance. This box is produced by Culturefly and contains items licensed and produced exclusively for this box – you can check out all of Culturefly's other fandom boxes here!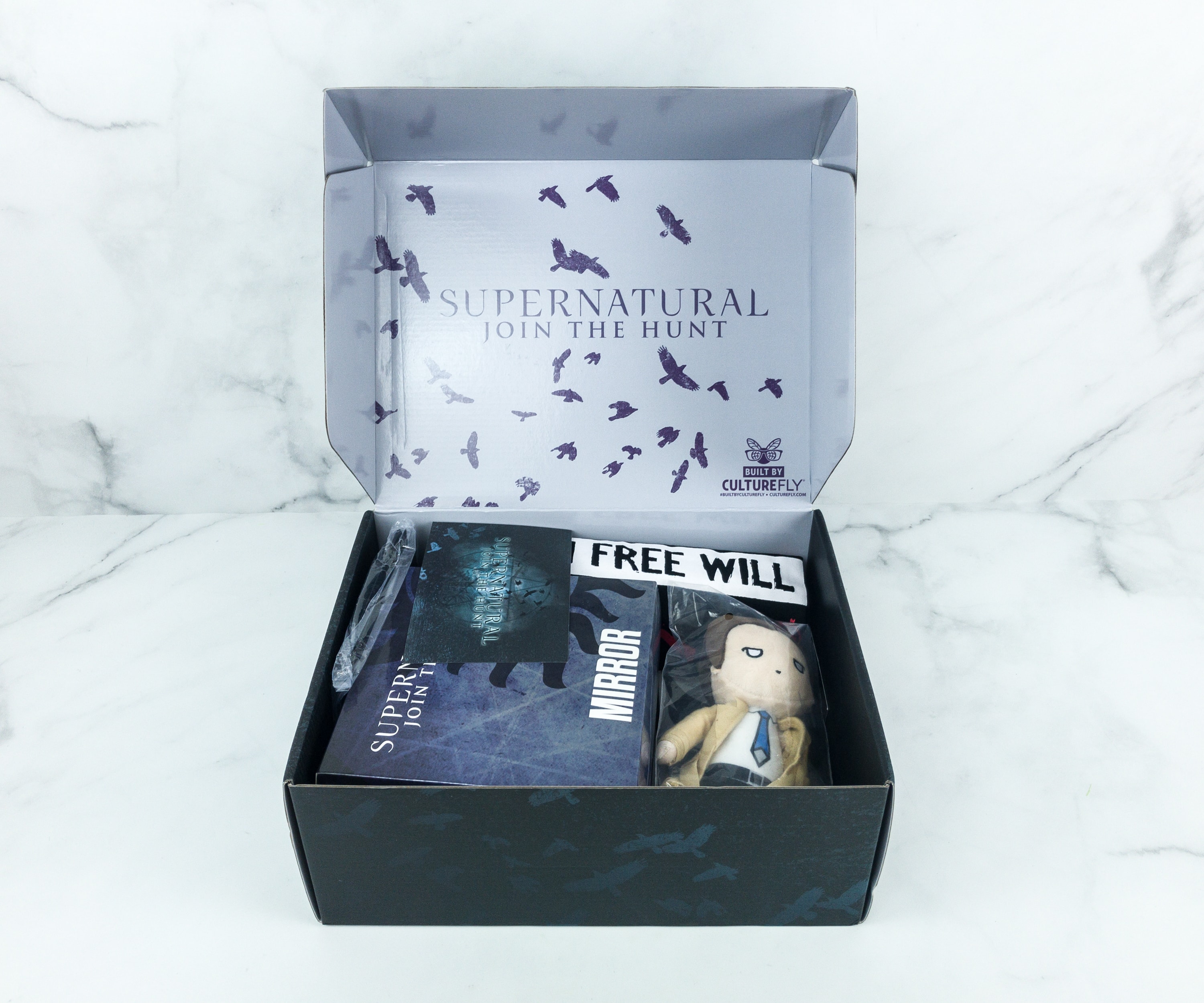 Join the Winchester brothers and feel like one of the family with this amazing assortment of premium collectibles, apparel and artifacts from Supernatural, delivered four times a year, right to your doorstep. You won't get these exclusive items anywhere else, not even in a  deal with a Crossroads Demon.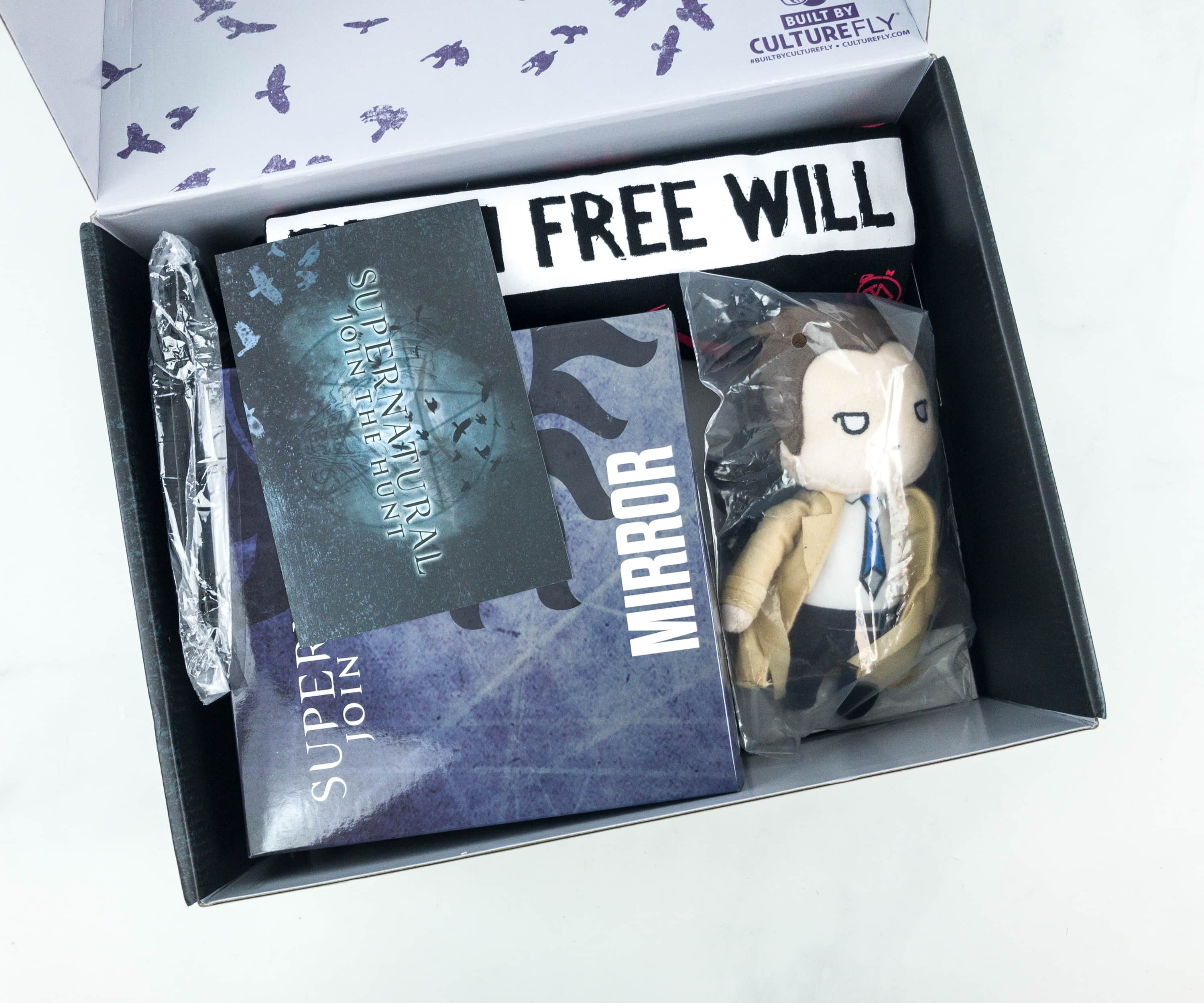 It's the ultimate score for a Supernatural fanatic!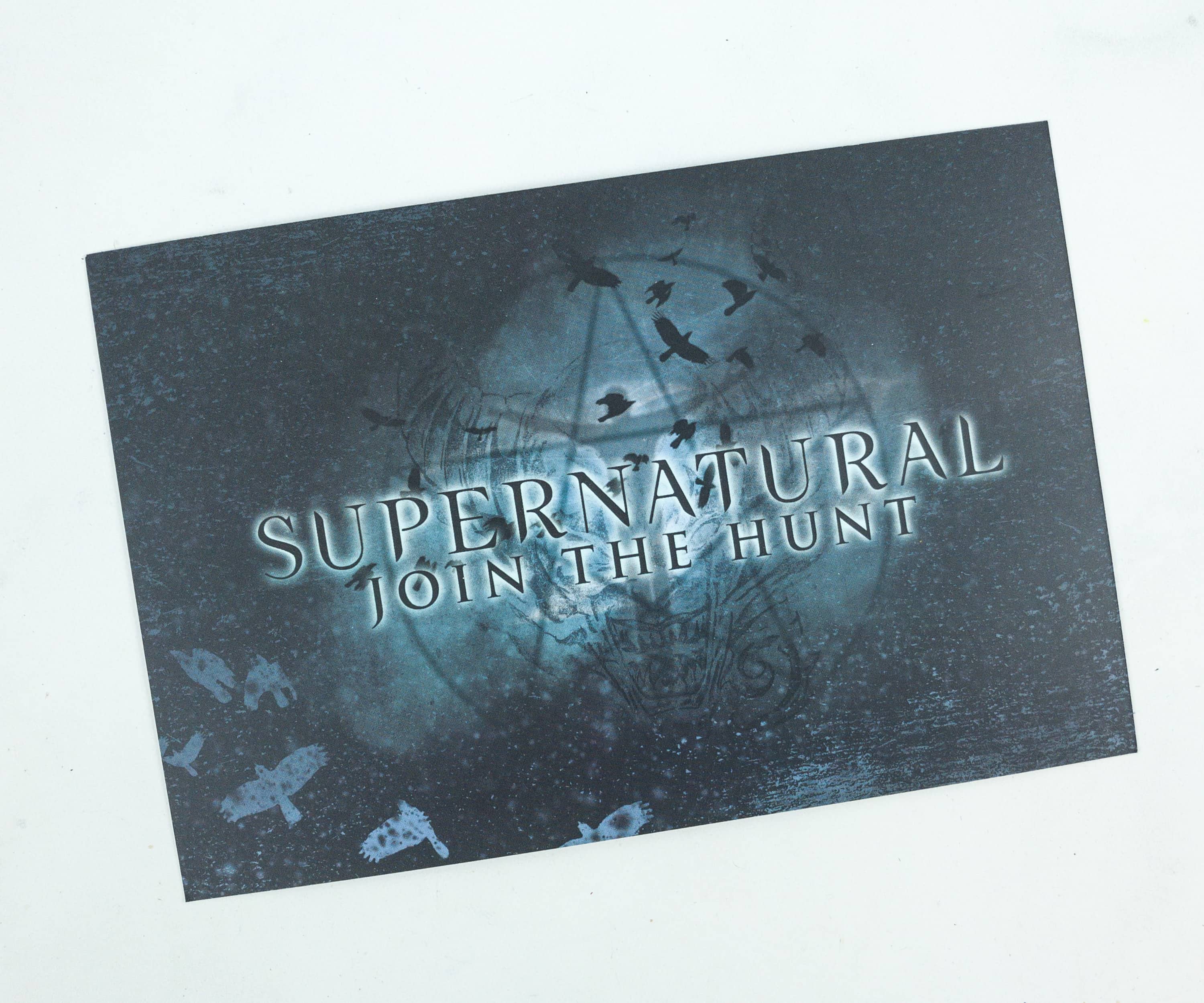 The box has a very polished feel, from the decorative shipping box, to the stylized info card.
The card presents a photo inventory of everything in the box. The value is promised at over $100 a quarter, and this box has $120 value!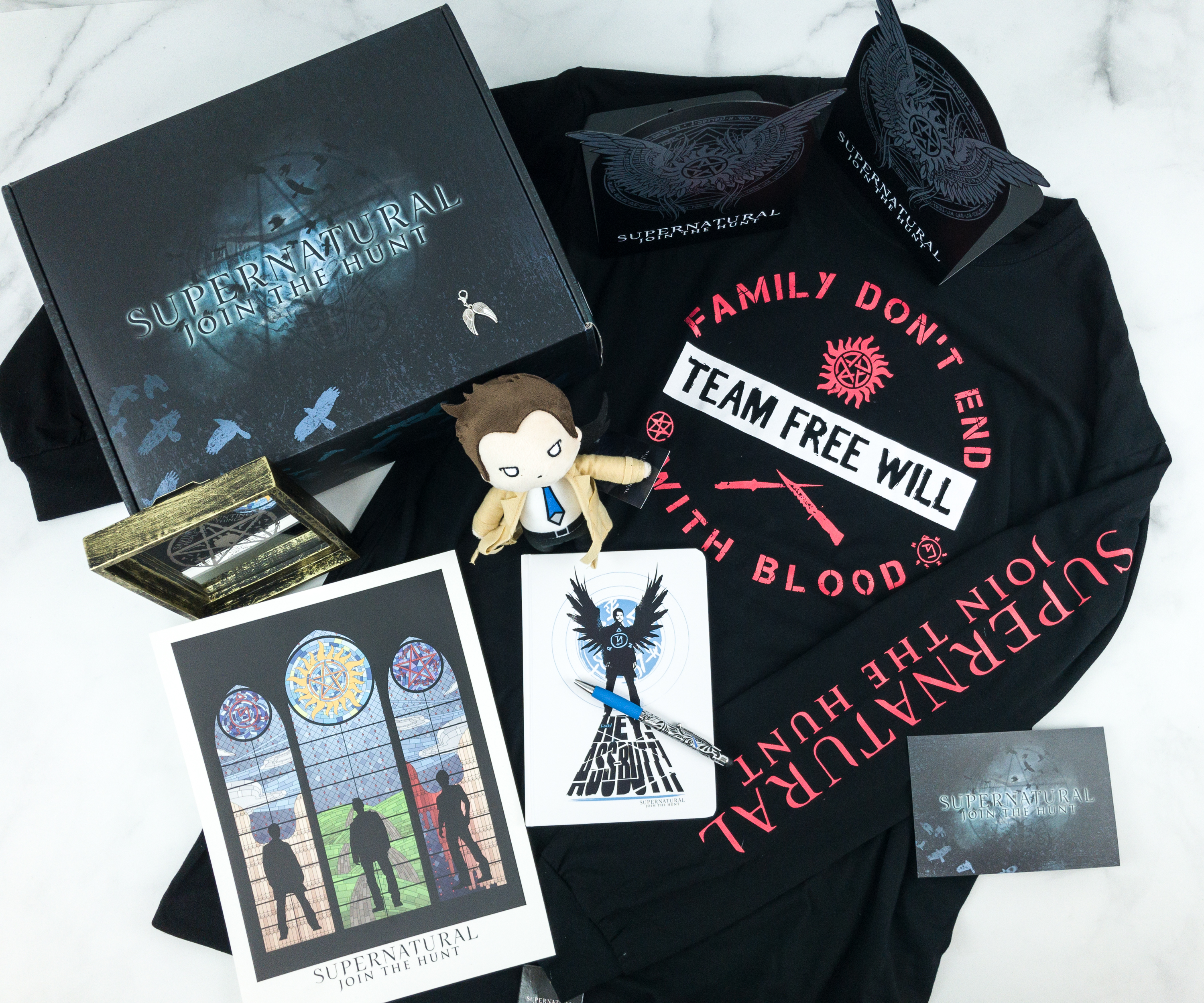 Everything inside the Spring 2019 box!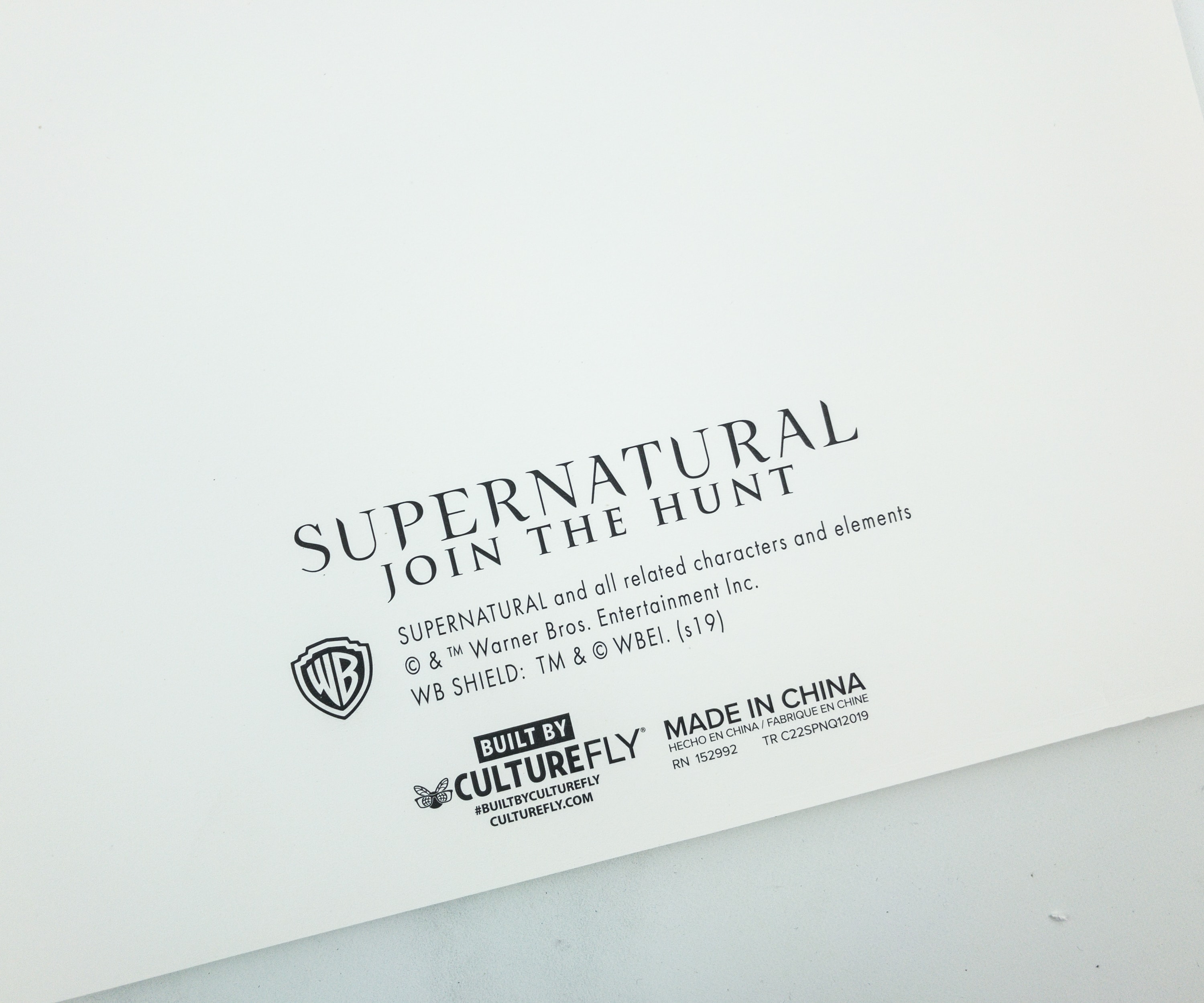 Art Print. This art print is an officially licensed Supernatural merchandise, distributed by CultureFly.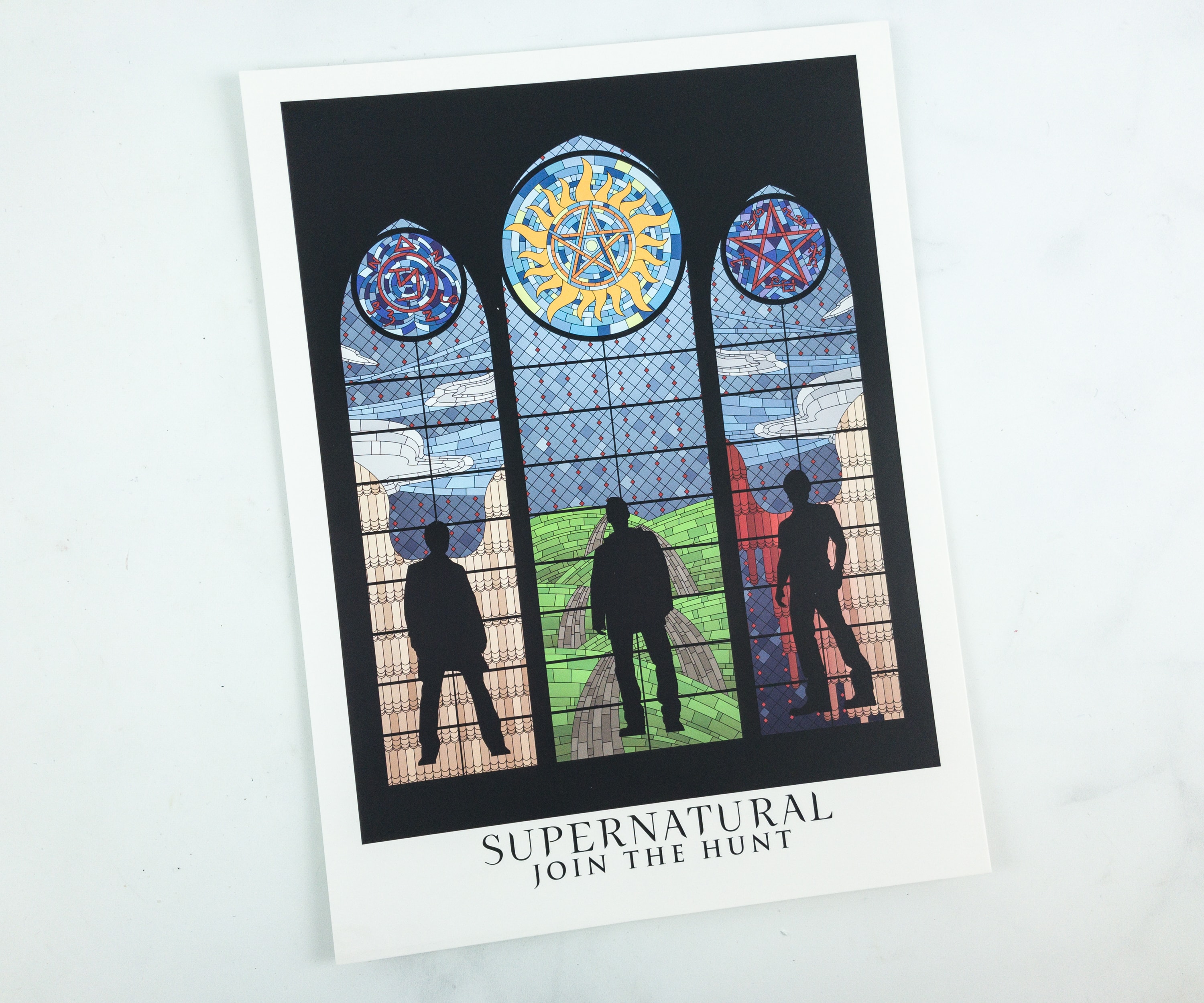 The art print features a silhouette image of Sam, Dean, and Castiel. It also shows their sigils, including a pentagram or endless knot. It's the symbol tattooed on Sam and Dean's bodies because it is believed that such insignia can ward off demonic possessions or evil spirits.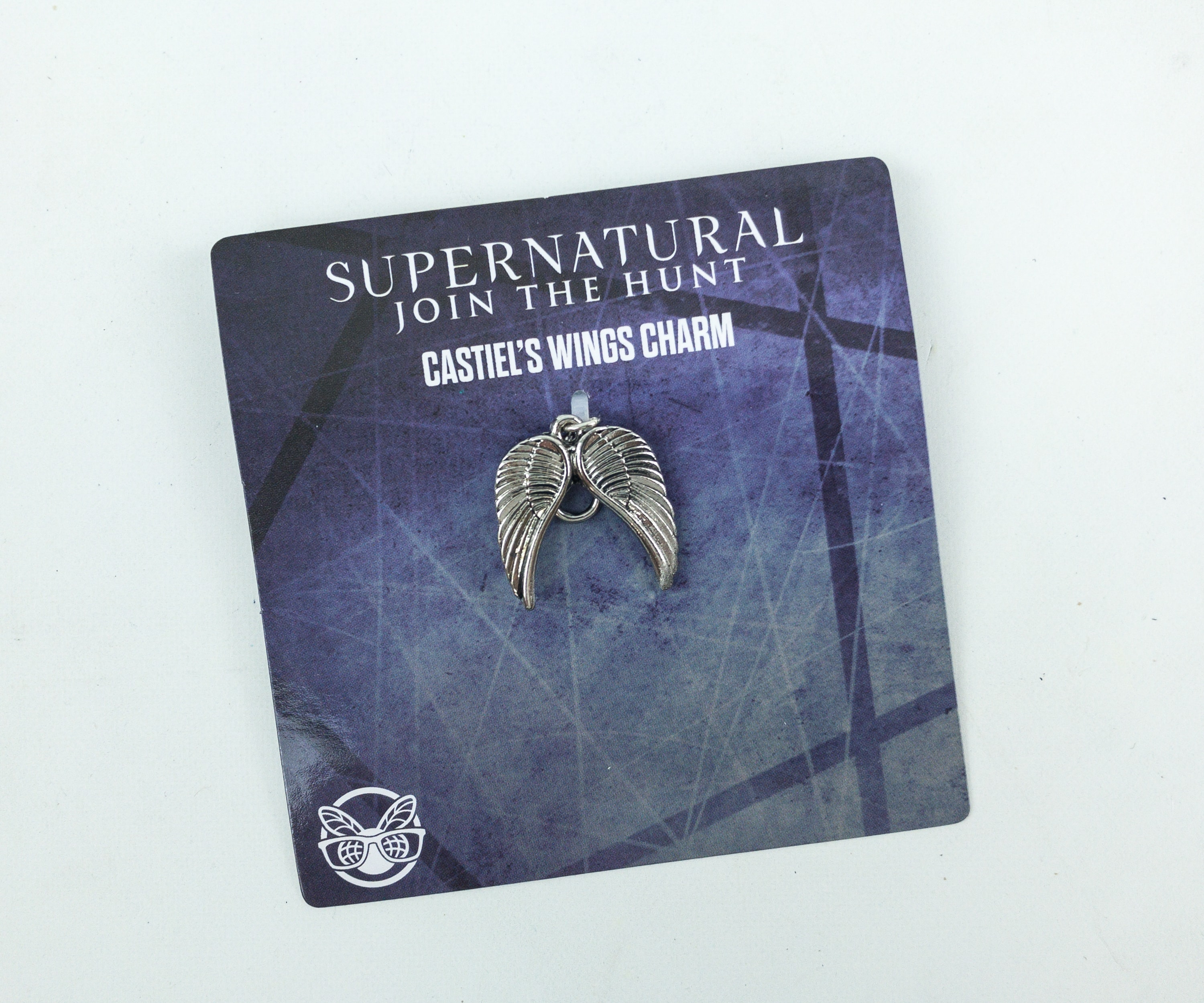 Wings Charm. This charm is inspired by Castiel, an angel of the Lord character played by Misha Collins. It reminds me of one of his famous lines in the series, "I am the one who gripped you tight and raised you from perdition."
This bag or purse charm can be handy for clipping onto or to the charm necklace form a previous box. It has a silver-tone dangler featuring an archangel's wings both spread out. The crab claw clasp attached to it makes it easier to clip anywhere!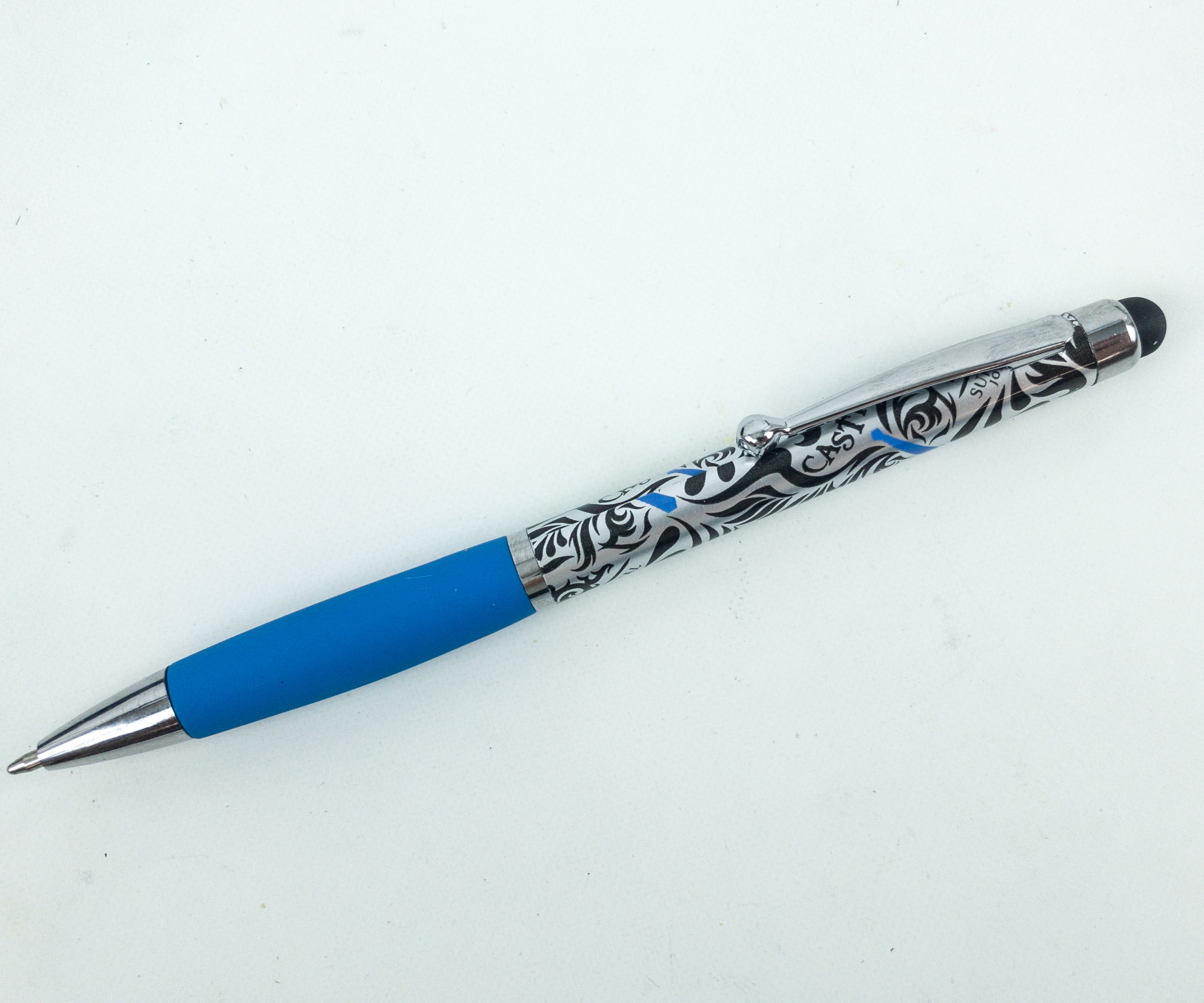 Ballpoint Pen With Stylus. It's a stylus pen on one end and a ballpoint pen on the other. The soft stylus tip works on touchscreens and doesn't scratch. It also features a clip and a retractable click action.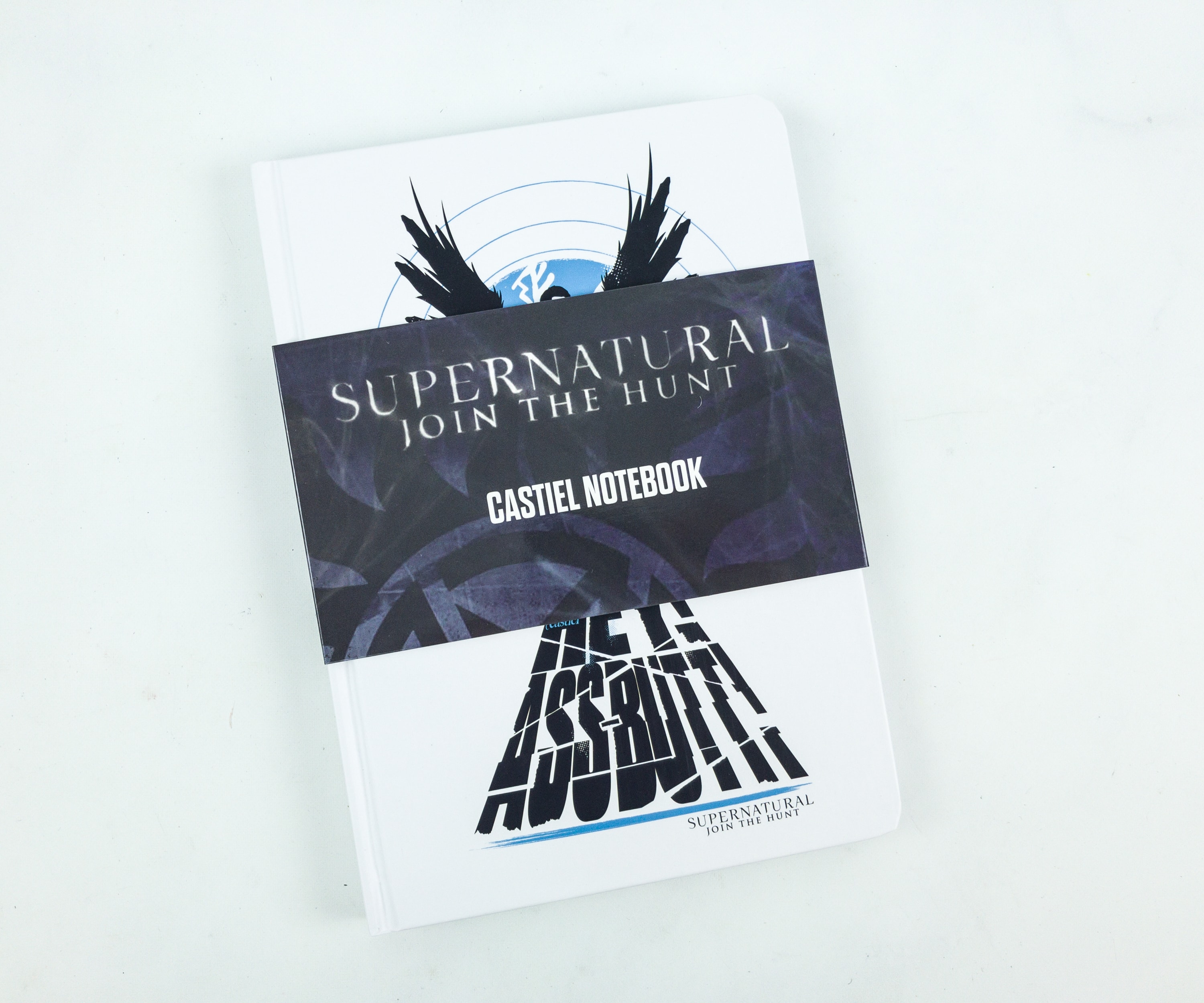 Hardcover Journal. Another item dedicated to Castiel is this journal with wrap around hardback cover.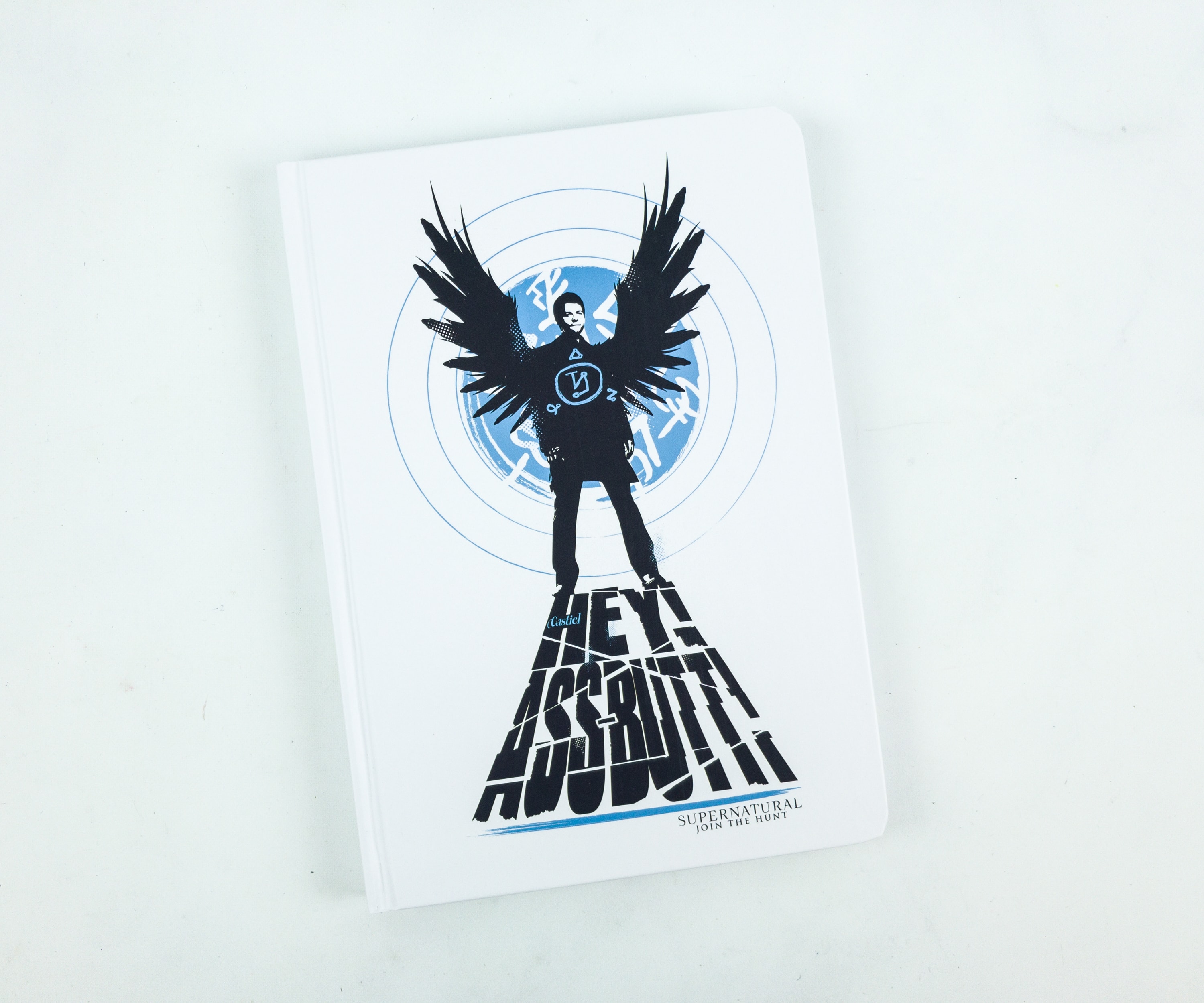 It features a fully printed design of Castiel's image on the front with the angel banishing sigil written across his chest. There's also Castiel's classic line: "Hey, Ass-butt!"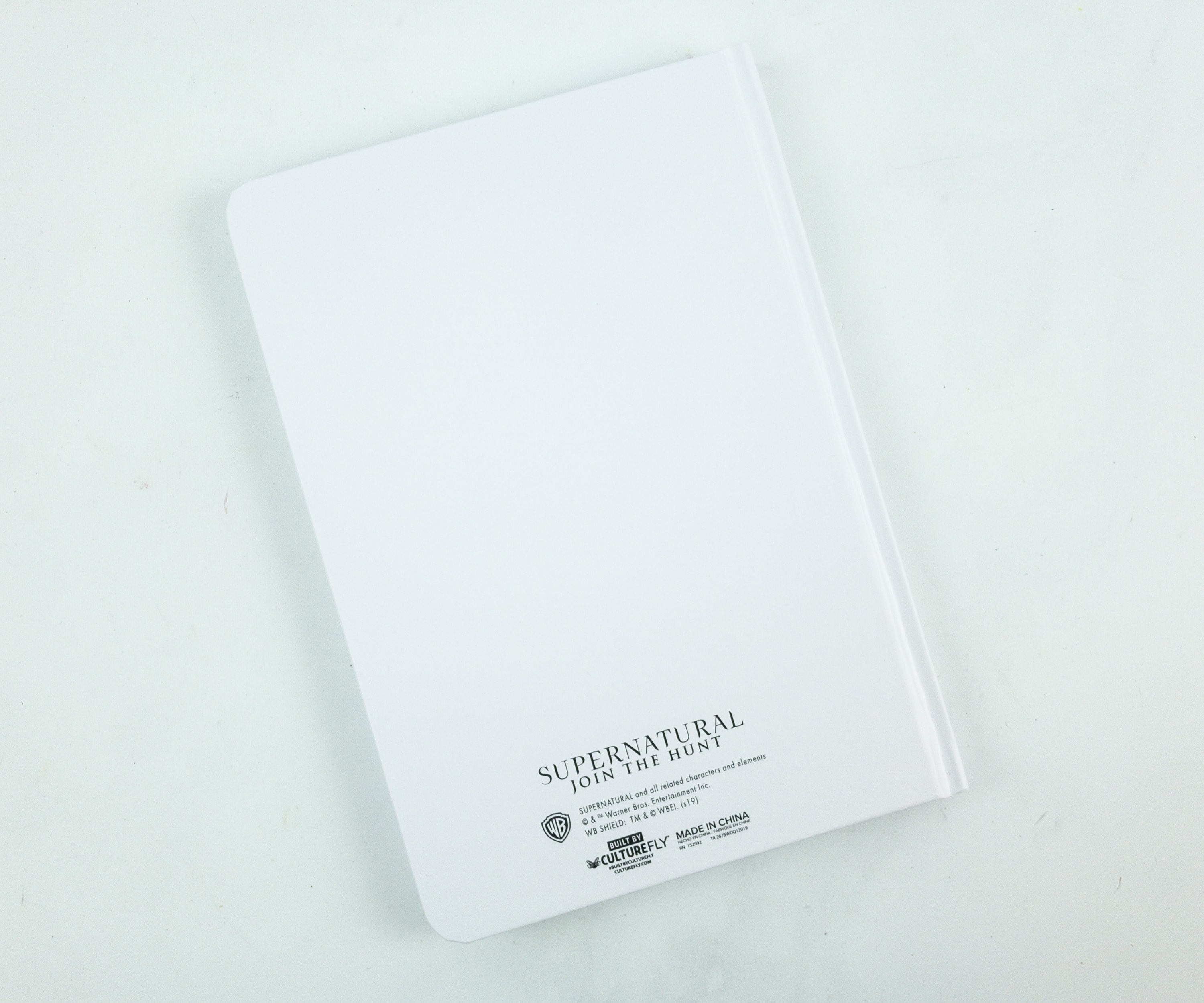 At the back of the cover are the manufacturer and distributor's logos.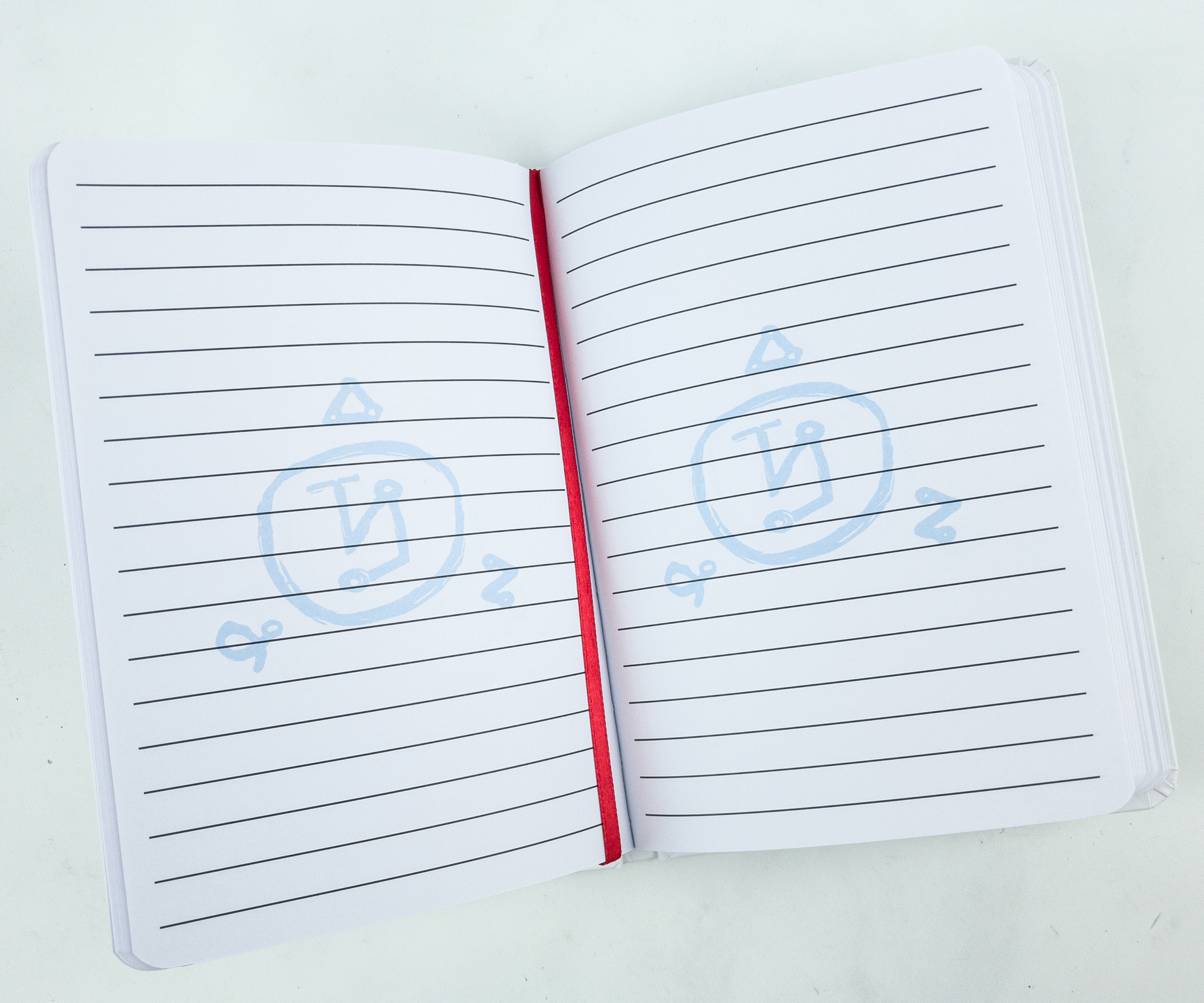 Again, the "angel banishing sigil" is printed on each page. It also has a red lace page marker.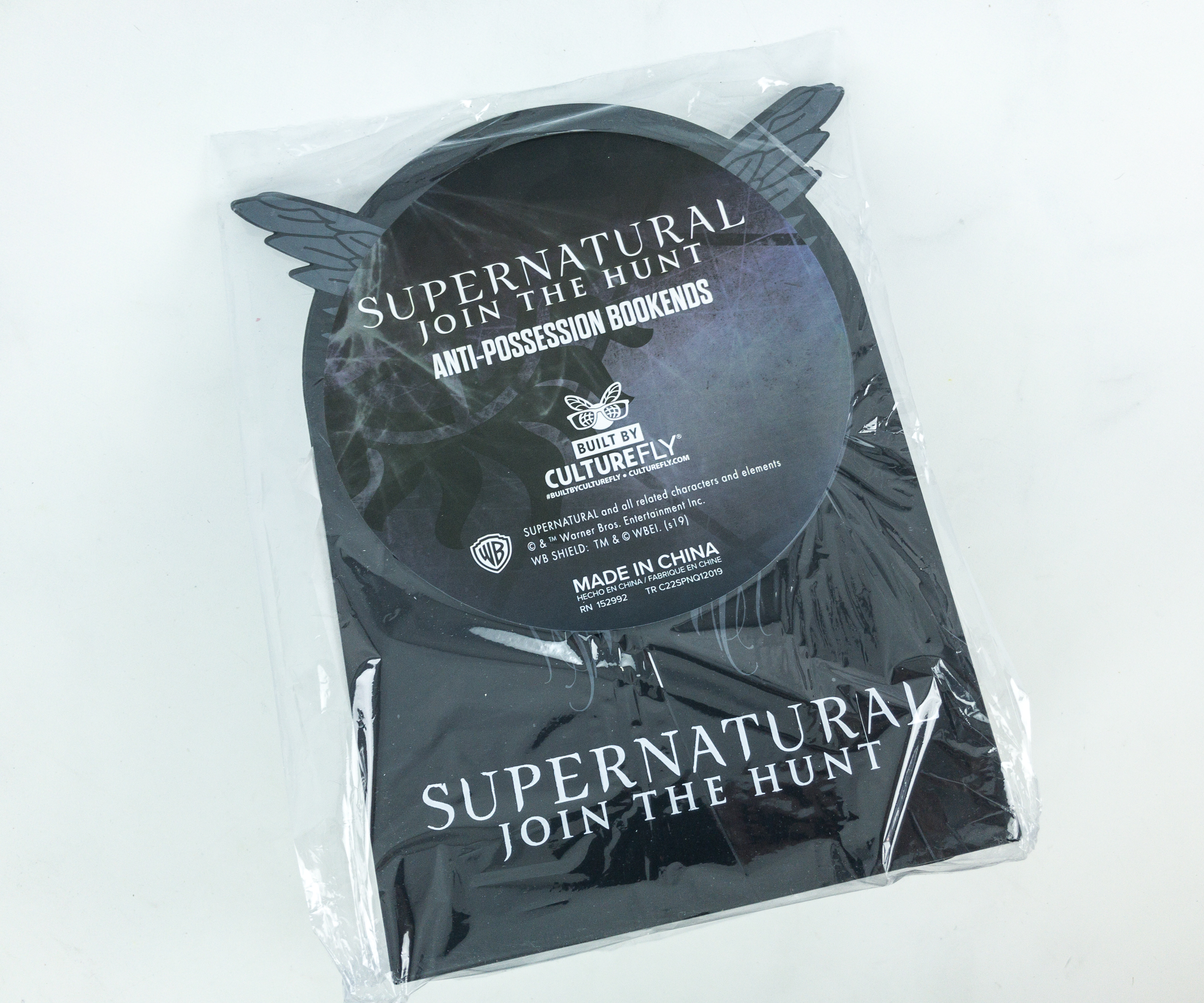 Die Cut Bookends. This is perfect for bookworms and collectors alike. These die cut bookends are sure to keep your books organized or for keeping files in style.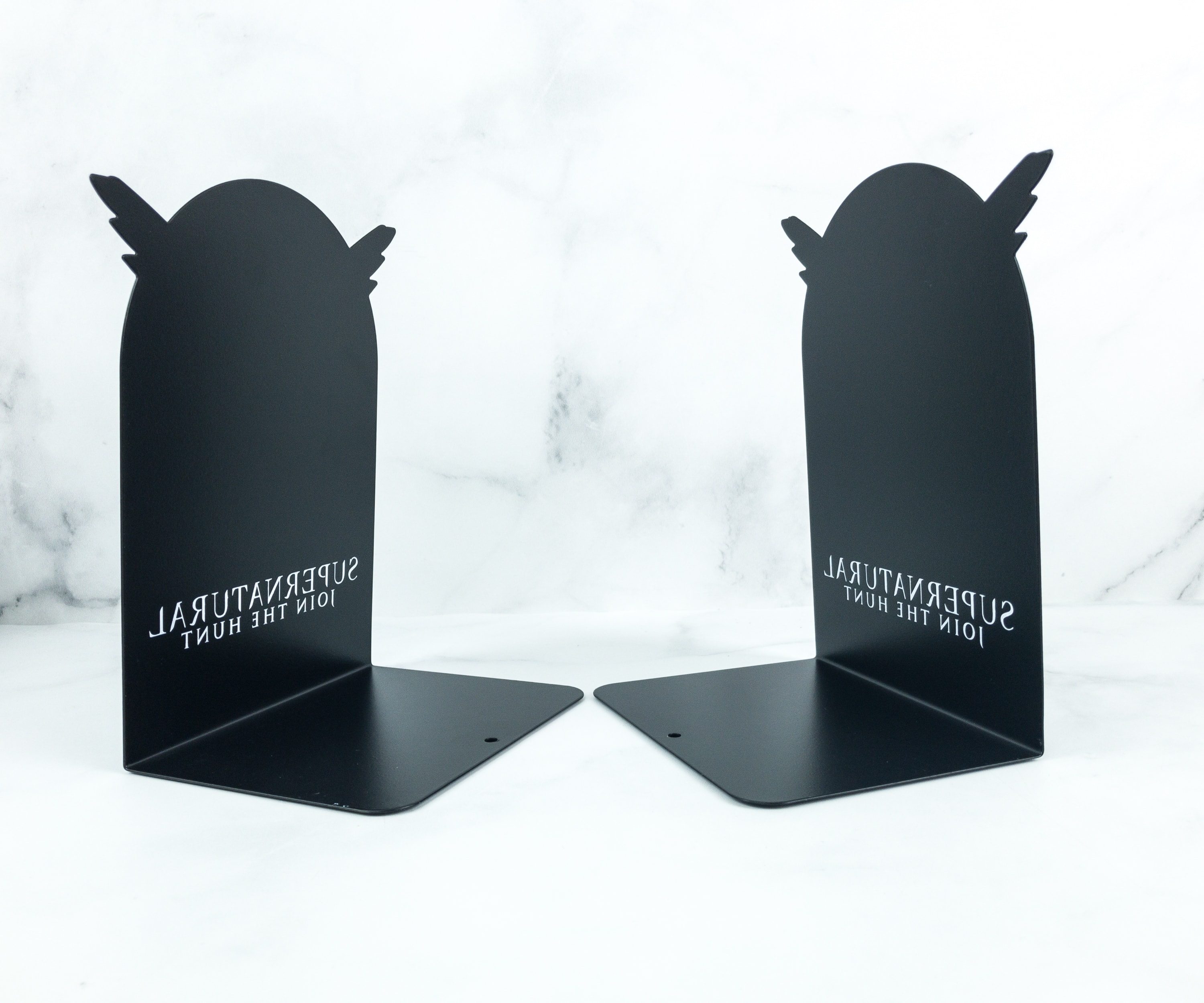 The bookends are made with high-quality metal.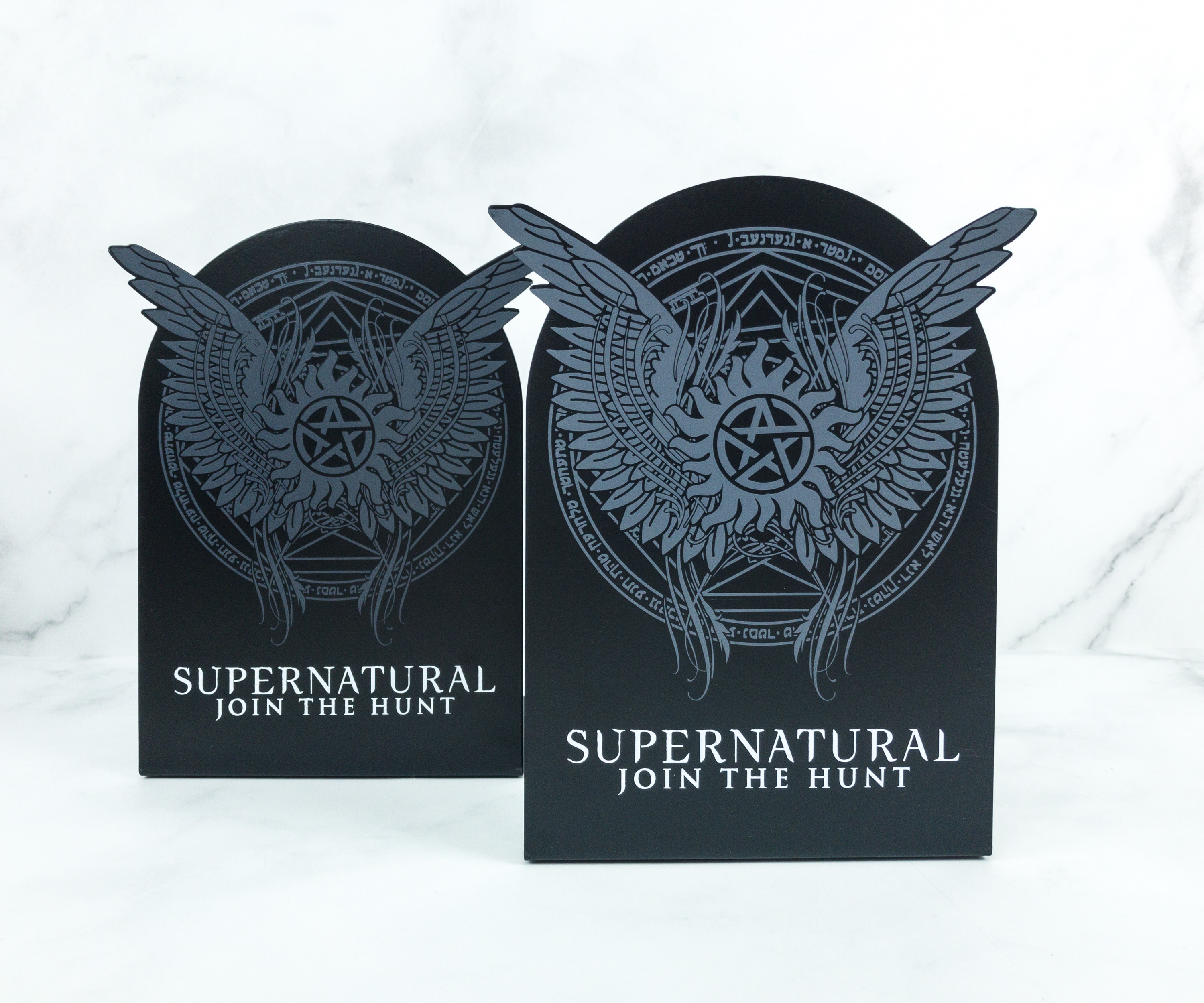 They are both designed with the Supernatural logo and Castiel's glorious archangel wings and their catchphrase, "join the hunt." Not only will they keep your books organized, they'll keep you from getting possessed. Bonus!
Castiel Plush. You can now keep Castiel by your side at all times, in the form of this cute and soft plush toy.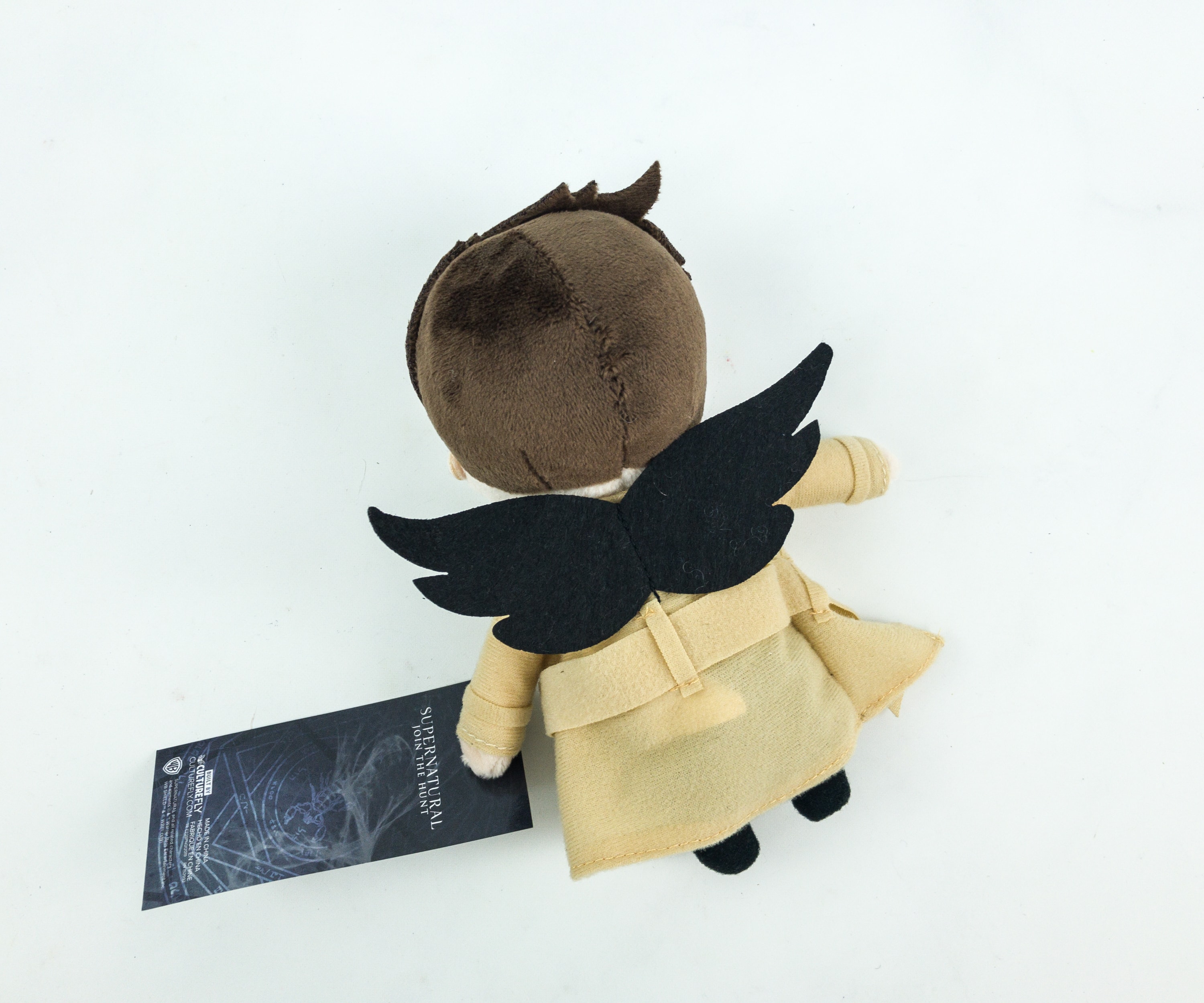 This plush figure portrays the Supernatural angel in slacks, dress shirt with necktie, trademark trench coat, and wings.  
Etched Glass Artwork With Frame. The next item is a fancy piece of art. It won't take an expert to appreciate its uniqueness and great details.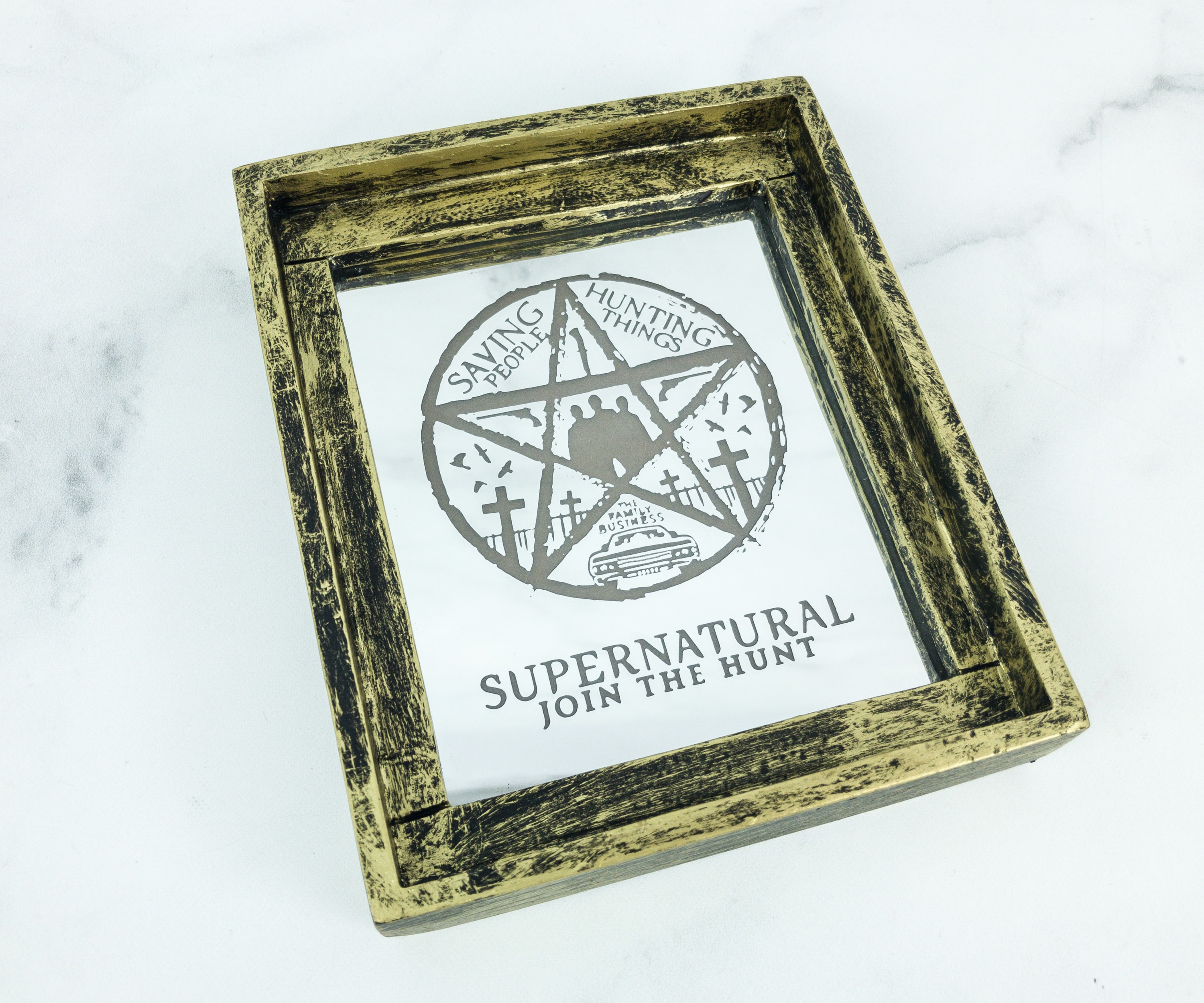 This glass is etched from the back for depth and smooth feel. A great word and image art, all related to the Supernatural series are engraved using the sandblast method to ensure the design will never fade or rub off.
It comes with a gold painted elegant frame with a sawtooth hanger at the back. It can be placed or hung in a room along with your other Supernatural merchandise.
Long sleeve Graphic T-Shirt. This tee is soft, stylish and, above all, comfortable. It has a relaxed cut, round neckline, and long sleeves with ribbed hem.
Across the chest is a memorable line from early in the show's run: "Family don't end with blood." It became an inspiring mantra for many who found community in the fandom.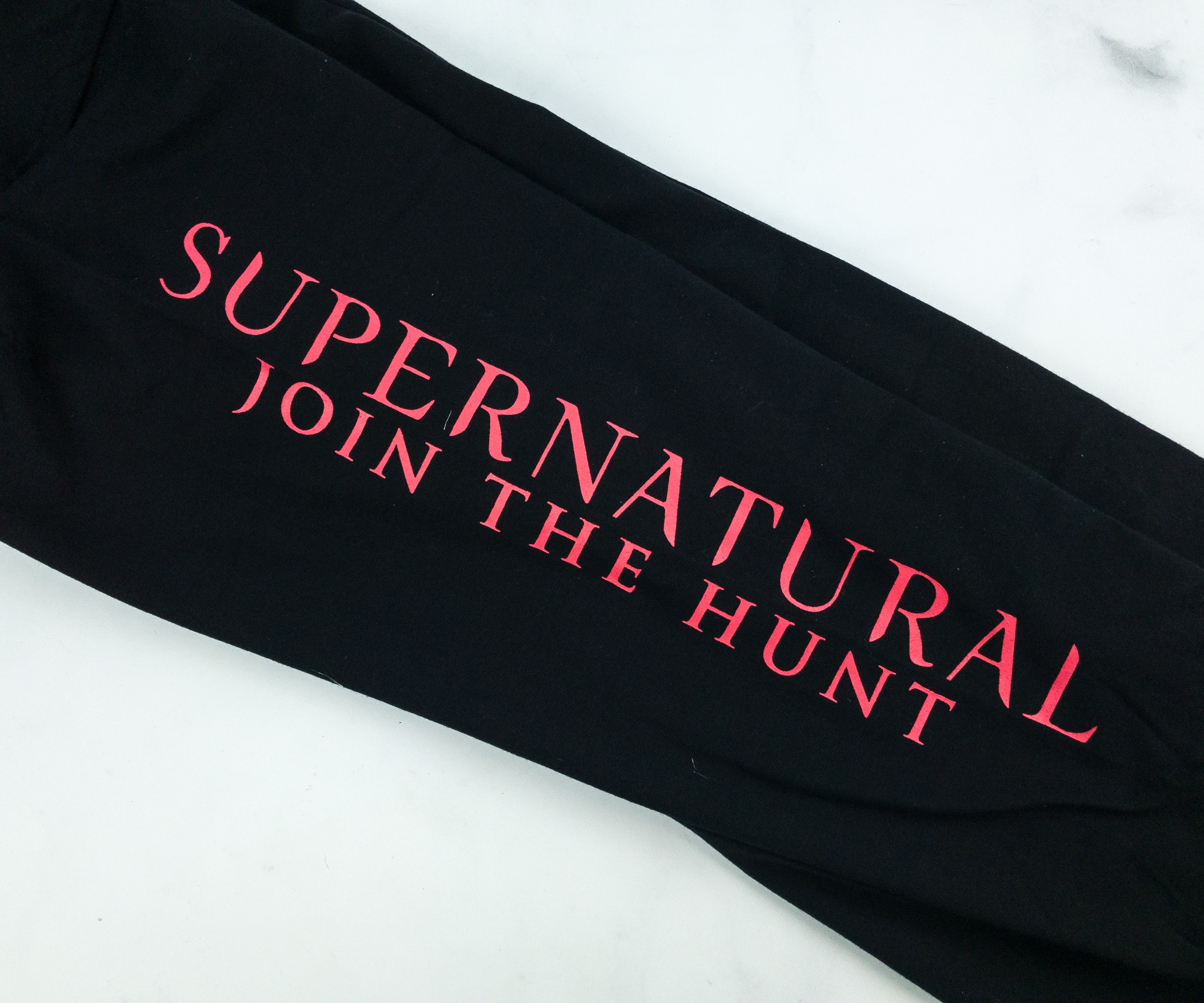 The box is filled with cool, exclusive, and premium Supernatural collectibles and I am impressed! Most of the items are inspired by Castiel and I think they are really awesome, especially the plush toy. I've already used the ballpoint pen with stylus and I can tell that it's unique and functional. I am sad that the show has an end in sight, I will surely miss it, but I am still a totally rabid Winchester fam member!!!
What do you think of the Supernatural Box?