Slutbox by Amber Rose is a monthly subscription for empowering women and showing off their fierce side to the world. You can get this box for $29.99 plus free shipping anywhere in the US. This subscription box contains unique items that are curated by Amber Rose to help make you feel good from the inside out.
The name of this box is designed to reclaim hateful language about women. You may disagree! You can read more about it on their site or see the page in the zine below that discusses the name of the box. And yes, to go ahead and answer your question – it gets delivered in the mail just like this.
FYI – if it wasn't already clear, this is a box with adult language and themes and isn't appropriate to read at work.
DEAL: Use coupon code SLUTWALK to get $10 off your first box. OR Get a FREE Minna Limon Toy worth $120 with your first box when you sign up for ANY subscription! Use the coupon code SQUEEZE to redeem.
SlutBox by Amber Rose is an inclusive, feminist box, built each month to empower, uplift, and celebrate the fierceness of you (and give you all the tools you need to own your space and make your mark).

From beauty, fashion, body, and more, SlutBox is packed with essentials every SLUT needs to feel sexy, confident, and ready for anything. You want it? Oh, baby. We'll give it to you good.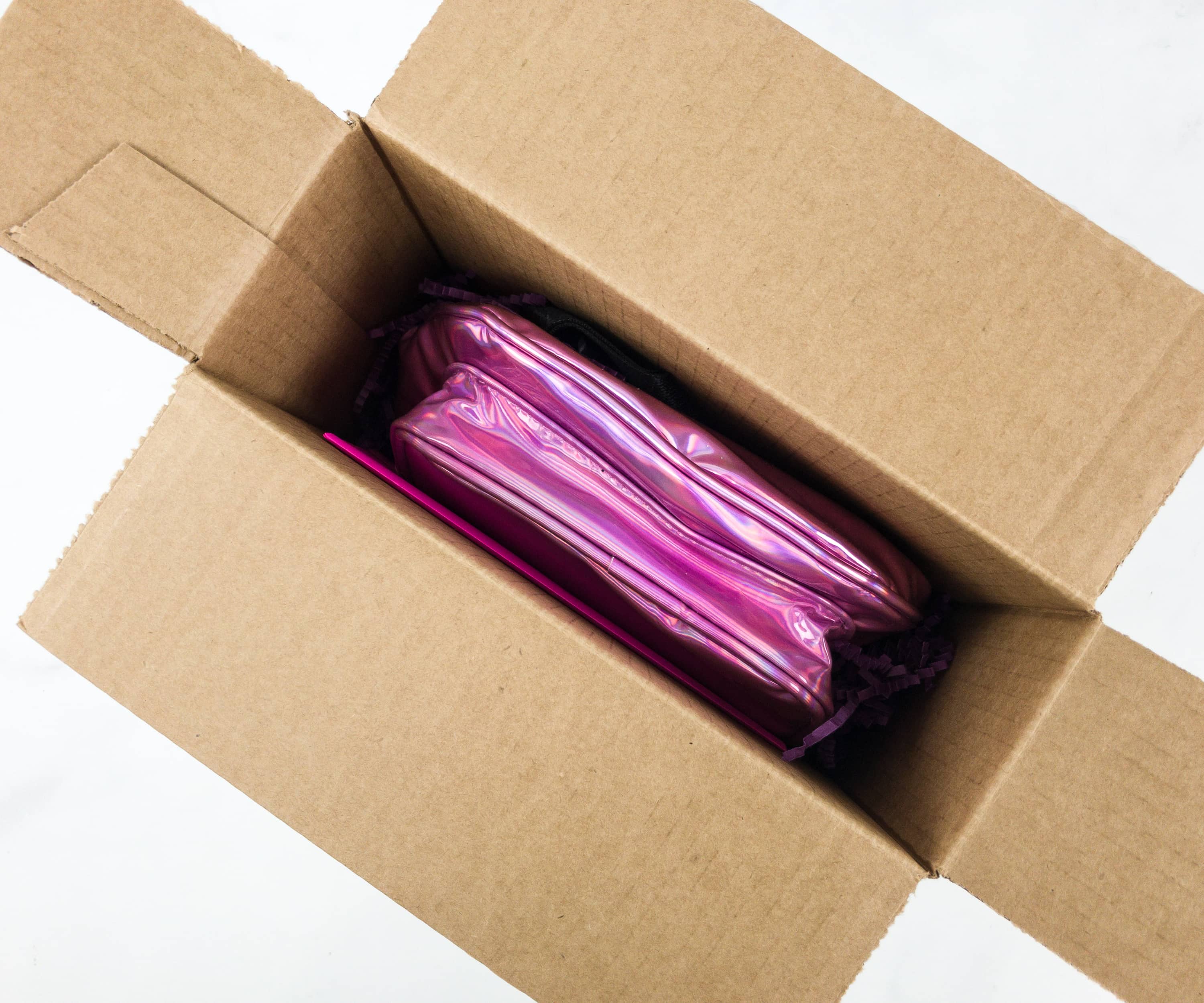 This month's box is different from the past boxes. It's just in plain brown.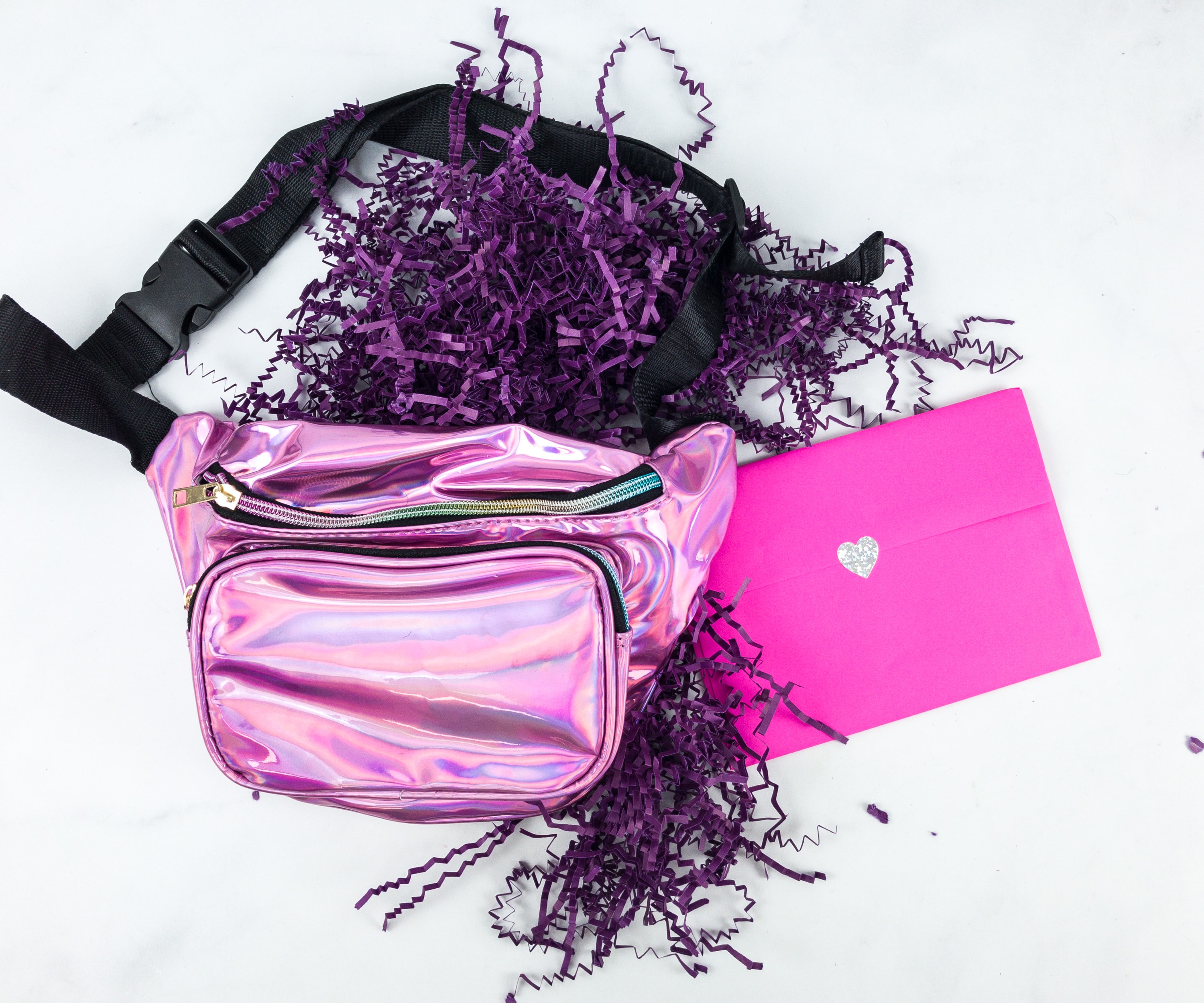 We miss the art-filled box, but this is fun too because the items were all inside a cute bag!
We got a pink envelope sealed with a heart.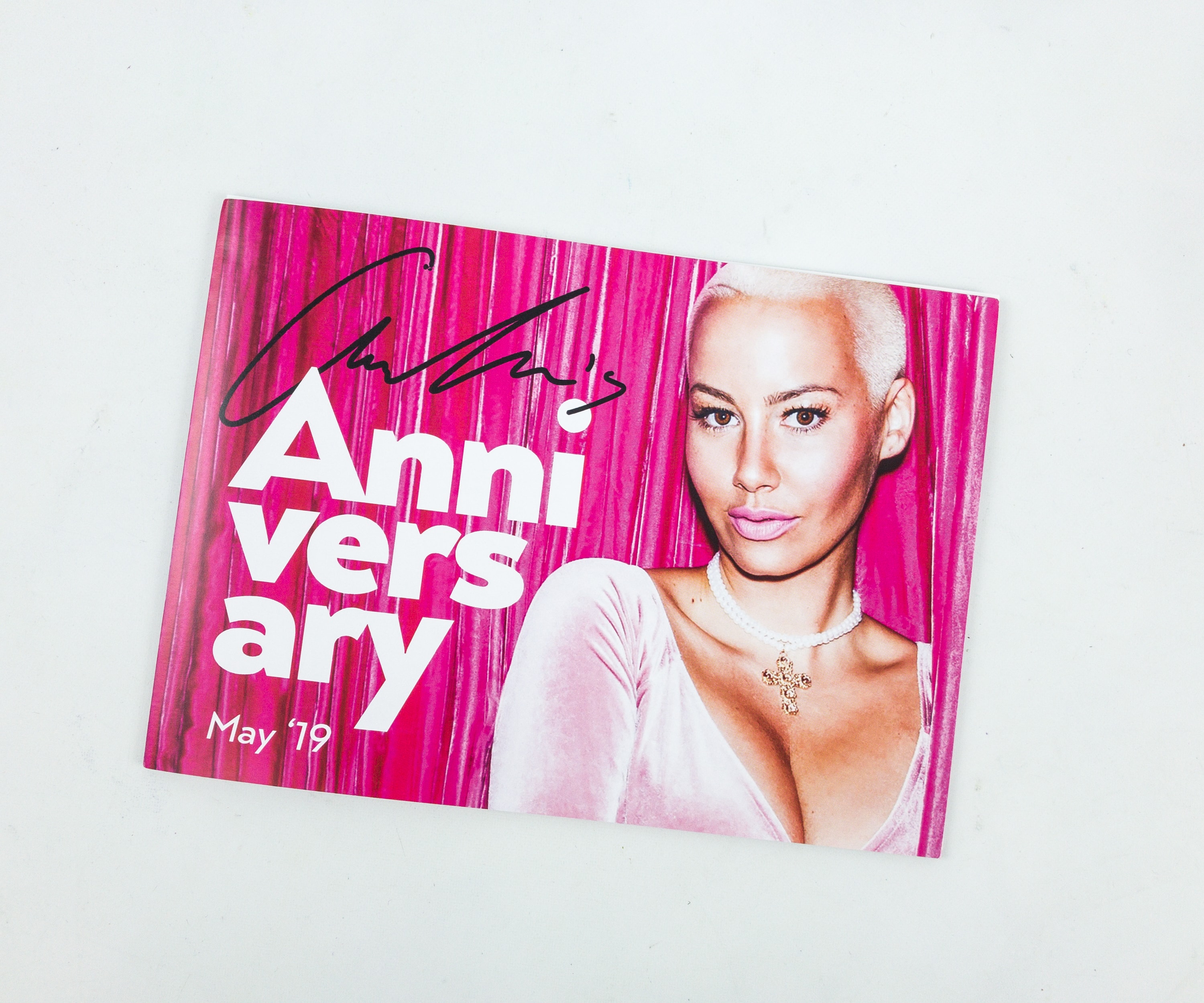 It's SlutBox's anniversary!
No more zine as well. Instead, they sent us a booklet for the item details.
There's a message from the curator.
Inside the booklet are item photos with brief descriptions.
It also lists the value of each item, plus a tip in using them!
There's a mystery item this month!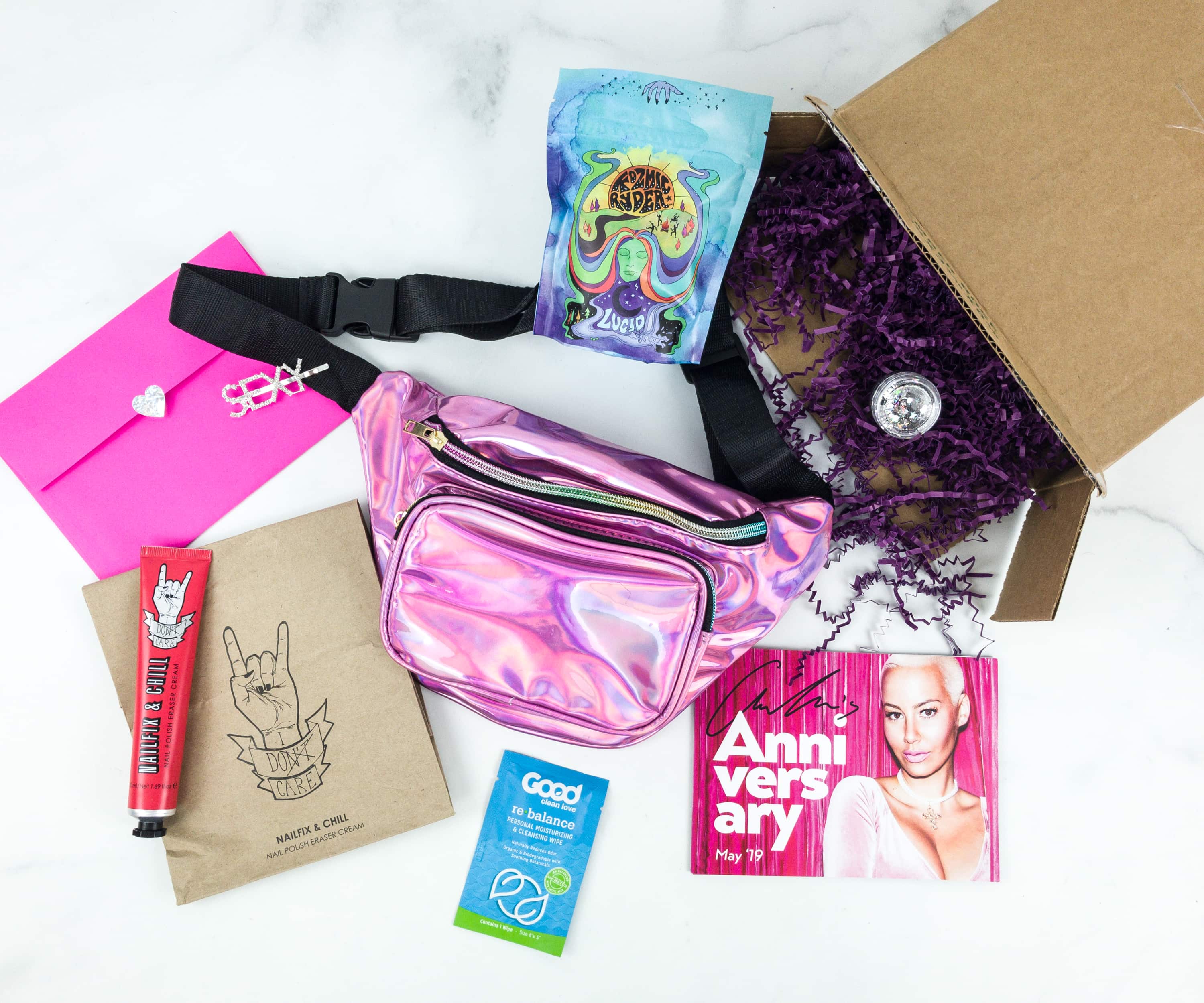 Everything in the box!
There's a promotional card in the box from Minna and it has lots of coupon codes.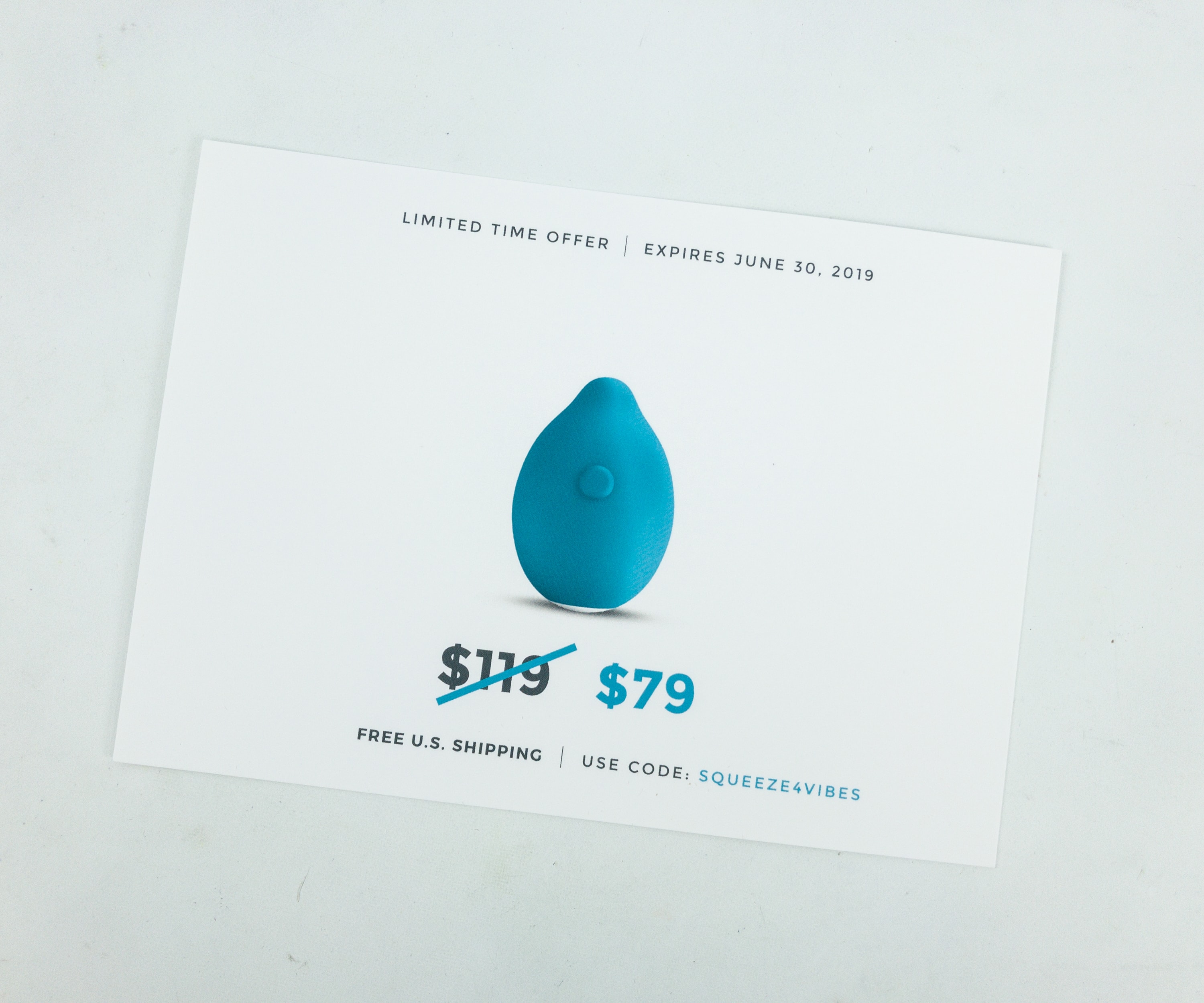 The codes expire on June 30, 2019.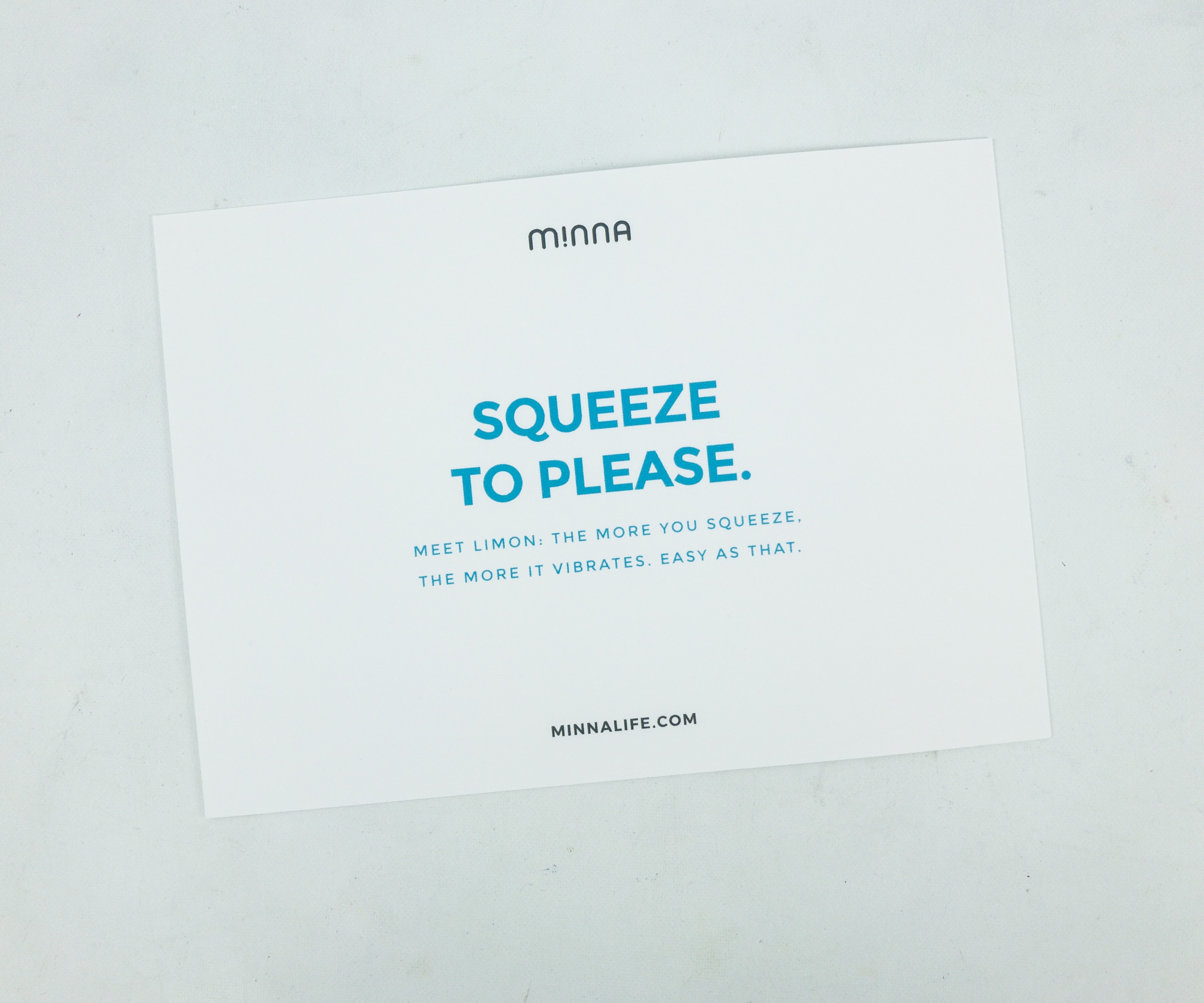 Minna is a brand that offers body-safe vibrators.
Amber Rose Exclusive Bag ($30) It's a holographic pink belt bag. You can attach it on your waist so you can carry your essentials hands-free.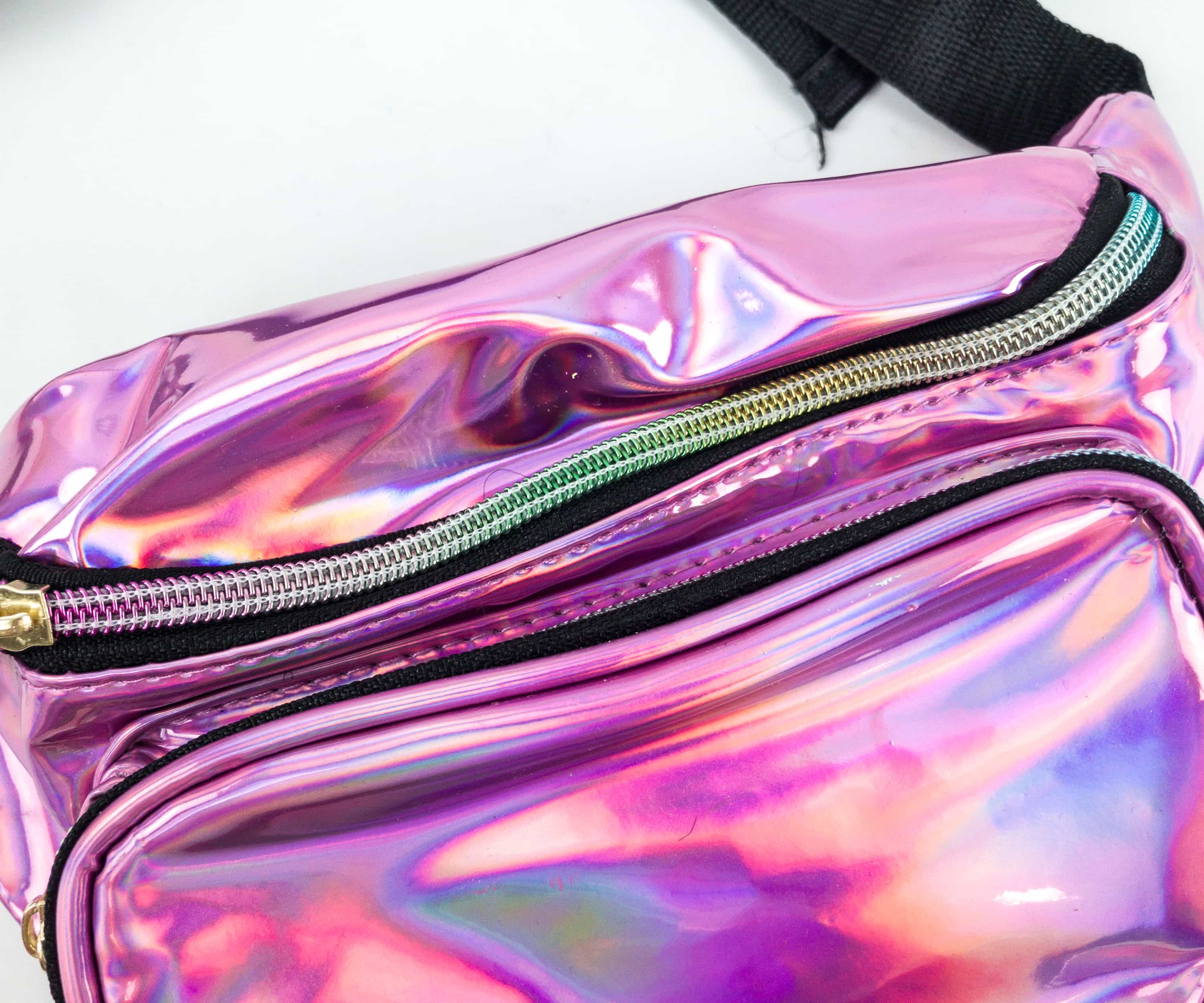 I love the color! The multicolored zipper also adds to the overall charm of the bag.
Aside from the main compartment, there's a smaller compartment for smaller items. This bag is spacious enough for bringing a few essentials like your phone, cash, and cards.
I Don't Care Nailfix & Cream Nail Polish Eraser Cream ($16.34) The nail polish eraser cream was packed in a brown envelope.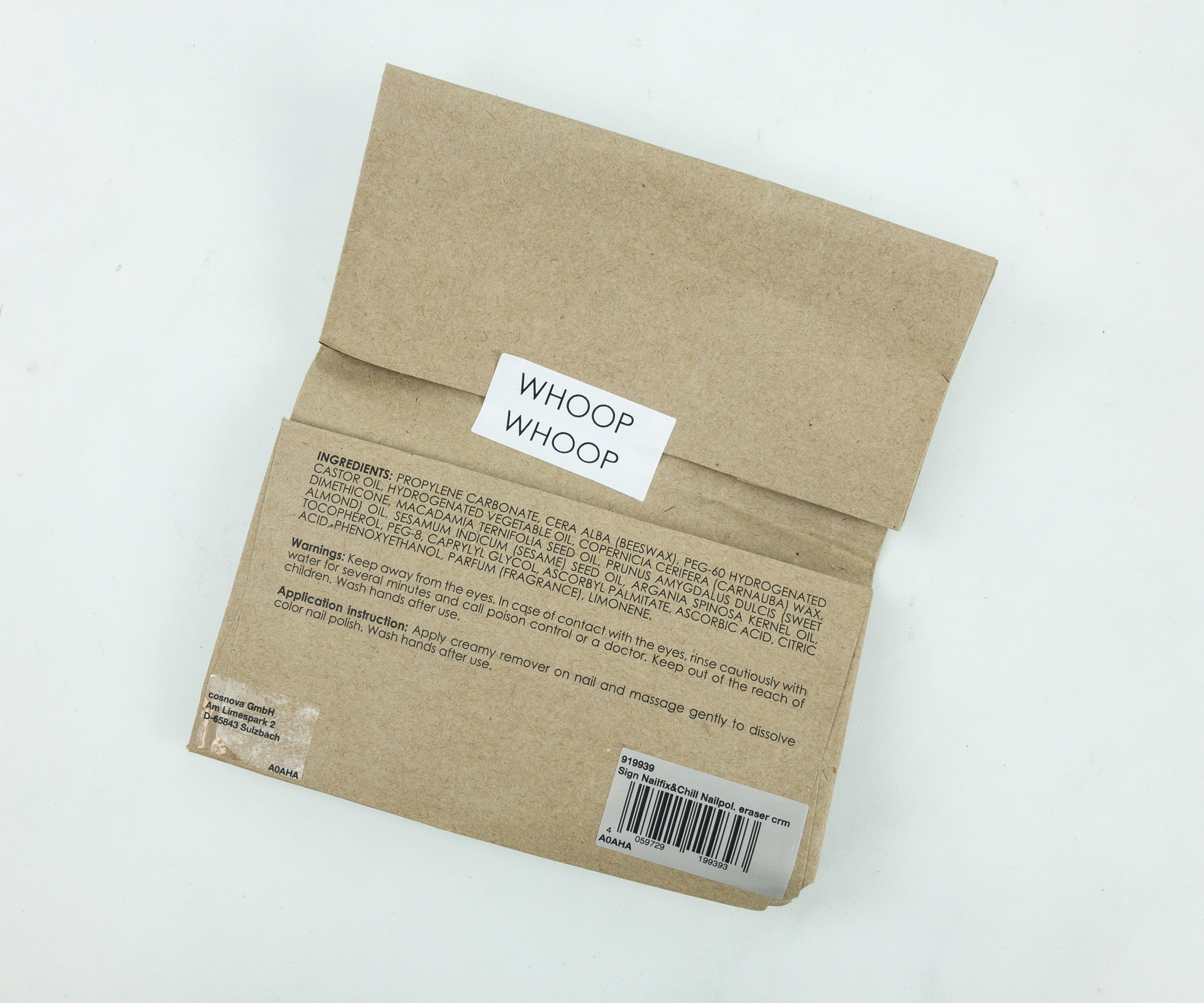 The brown packaging also lists the ingredients, warnings, and application instructions. It's sealed with a sticker.
Nailfix and chill is such an awesome name! The product comes in a red travel-friendly tube.
There's also an information card that contains the steps on how to use the nail polish eraser. It works on any regular nail polish but not on gel nails. You'd need a thick layer of the cream in order to remove the nail polish effectively.
The cream itself is lightweight and non-irritating. It doesn't contain acetone, unlike other nail polish removers.
Good Clean Love Rebalance Moisturizing & Cleansing Wipes ($0.73) Cleansing wipes for the genital area are useful when traveling. This pack contains an 8″ x 5″ wipe.
It helps relieve dryness, odor, and discomfort. The best thing is that it's organic and biodegradable!
Kandeolove Glitter Pot in Euphoria ($10) I got some glitters and they're safe to use on the body, face, and hair!
Lots of them are star-shaped. I can see some hexagon-shaped glitters too!
On the bottom, you'll see finer glitters.
For them to hold on longer, you'll need to apply a glitter primer on your face or gel on your body.
They also gave us a 25% off coupon code if you want to purchase more glitters!
Amber Rose "Sexy" Clip ($15) Huge hair pins are making a comeback from the 90s. I got one from the box and it spells SEXY!
So sparkly! It keeps your hair in place and also makes a statement, so it's a double win!
Kozmic Ryder Lucid Tea ($24) The loose leaf tea uses a resealable packaging. The colorful illustration on the outside definitely made me more curious about it.
This custom blend tea is made with fair trade and organic ingredients.
The back of the packaging lists all the ingredients. It includes chamomile, peppermint, and lavender, which are all known to induce sleep.
They also gave us a 30% off coupon code!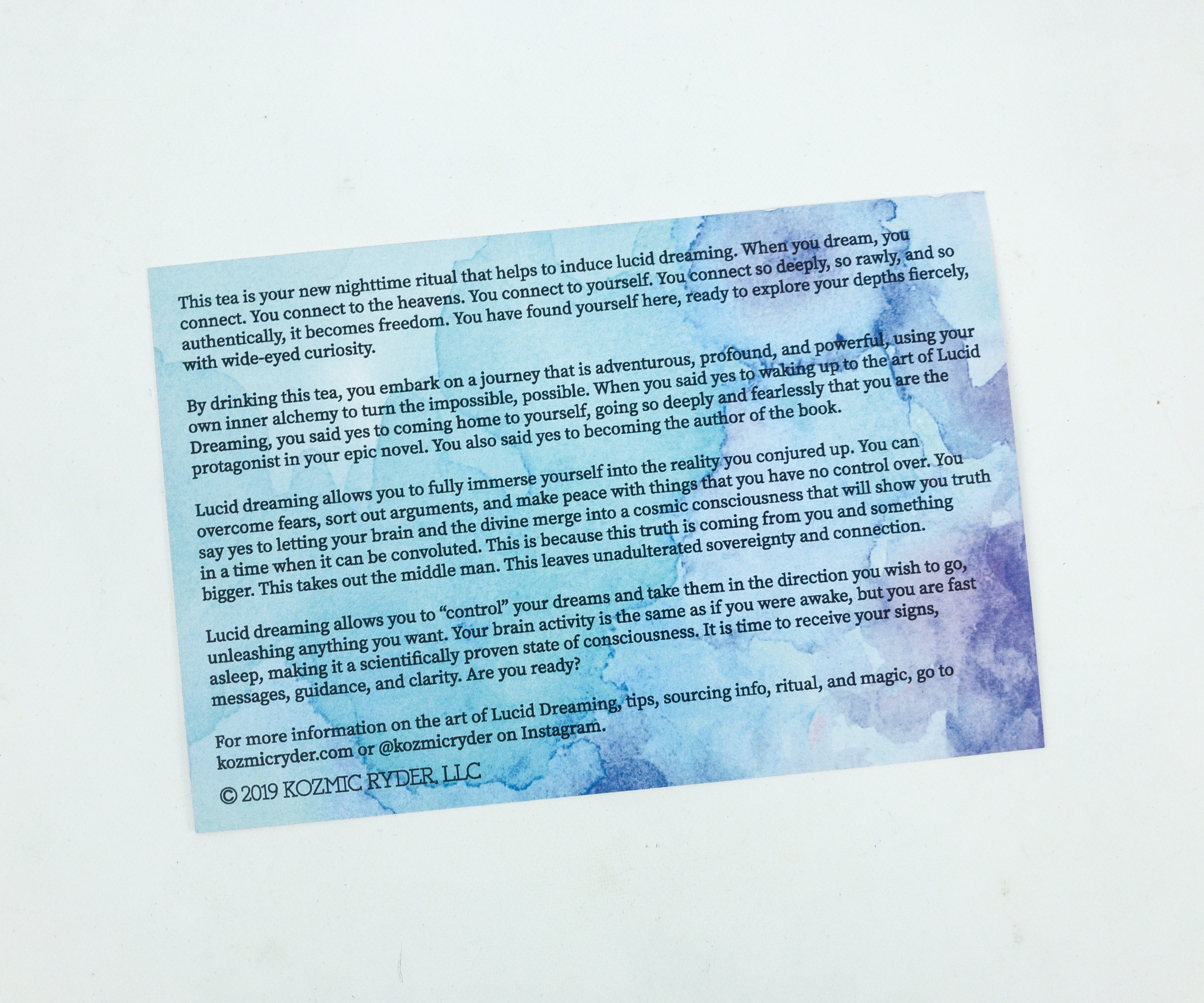 The back of the card includes more information about the tea.
SlutBox's anniversary box was a blast because of the variety of items. They even threw in a bag, which is not a usual item in their boxes. It doesn't contain as much sexual wellness items compared to past boxes but they never fail in delivering the message of women empowerment and even self-love. The overall value is also impressive. Everything totaled to $96 in retail value, and that's way more than the cost of the box.
What do you think about Slutbox? Please note that we will close comments without warning if necessary and remove any incendiary or abusive comments. We have no intention of invalidating anyone who disagrees with the use of slut as empowering (or agrees with it), so let's keep this environment as positive as possible.