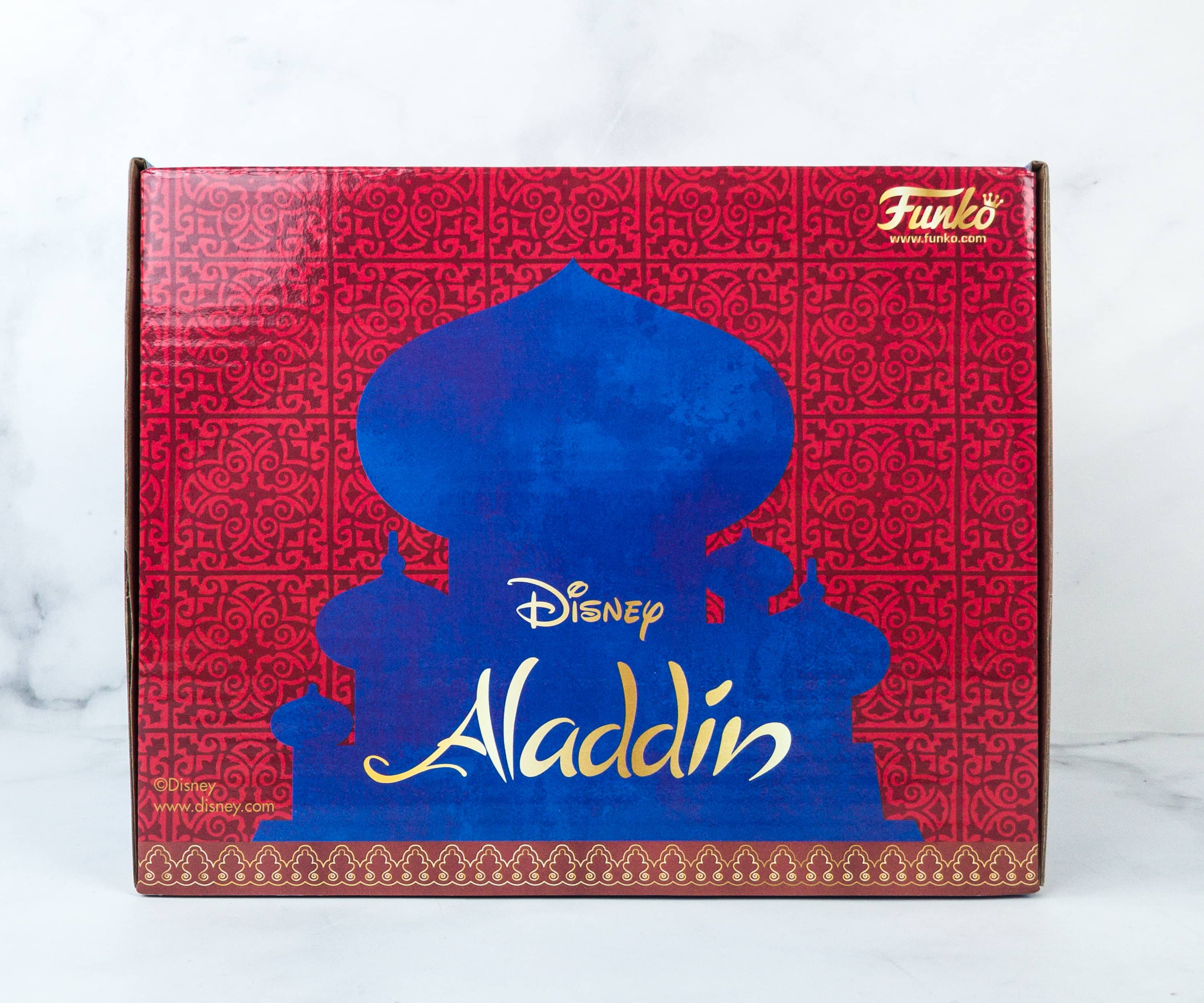 Disney Treasures is a bi-monthly official Disney collectible box produced by Funko in partnership with Disney. Disney Treasures features the most memorable Disney movie and parks moments and every box is filled with 100% exclusive Disney collectibles and accessories created by Funko for Disney fans and collectors. It's the Happiest Box on Earth! Disney Treasures is now a one-time-only box for $32.90 + $4.99 shipping, and their new retail partner is Hot Topic! You can also have the box sent to your local Hot Topic for FREE.
This box is still available and for just $15!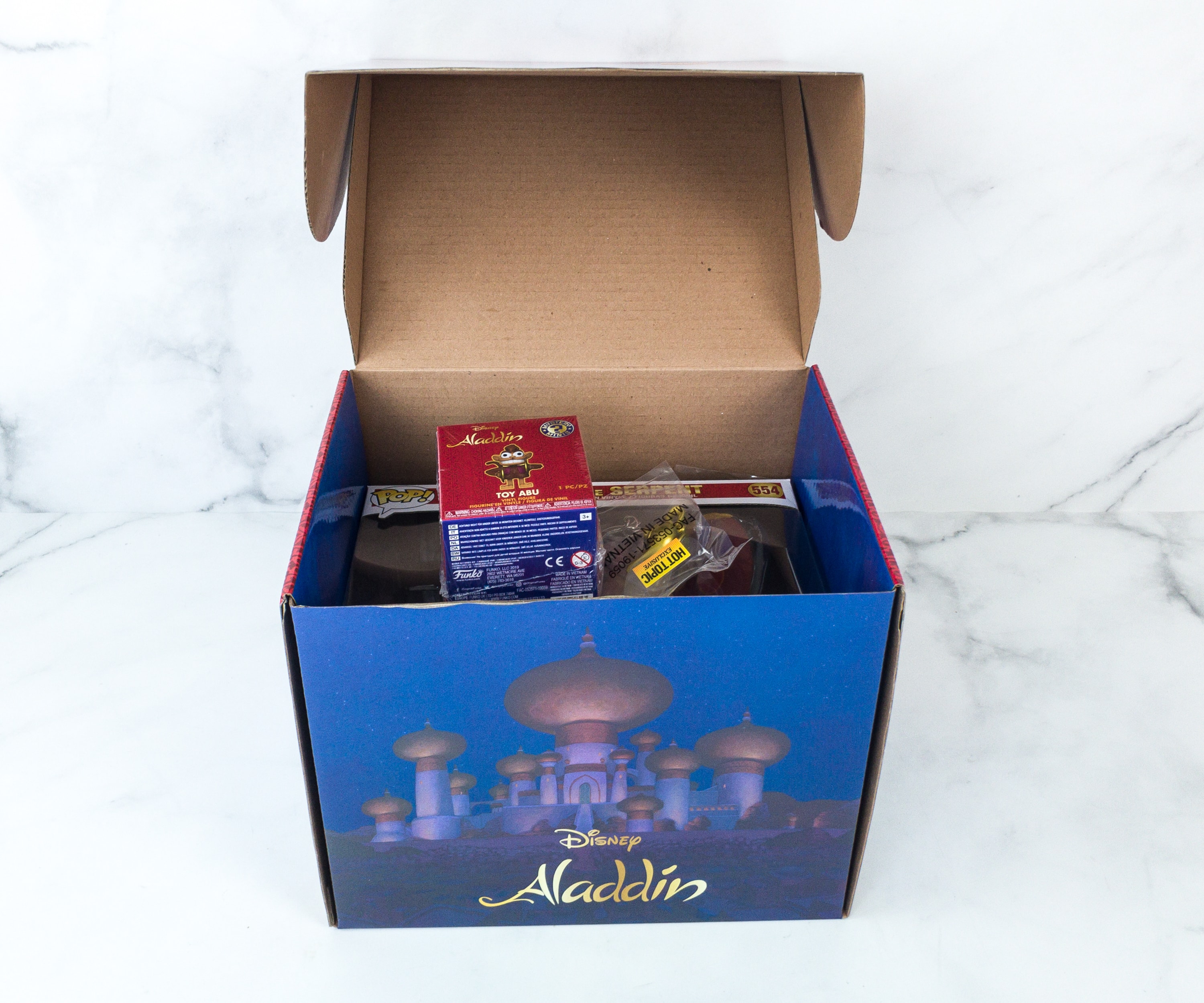 The box is substantially more compact than the previous boxes (but a whole new design for every theme!). It's definitely designed for retail (this box is sold in stores and online).
We're excited about this month's theme, which is ALADDIN! However, there's no info card in the box anymore, which is a bummer because it was so beautifully done with information from the Disney archives.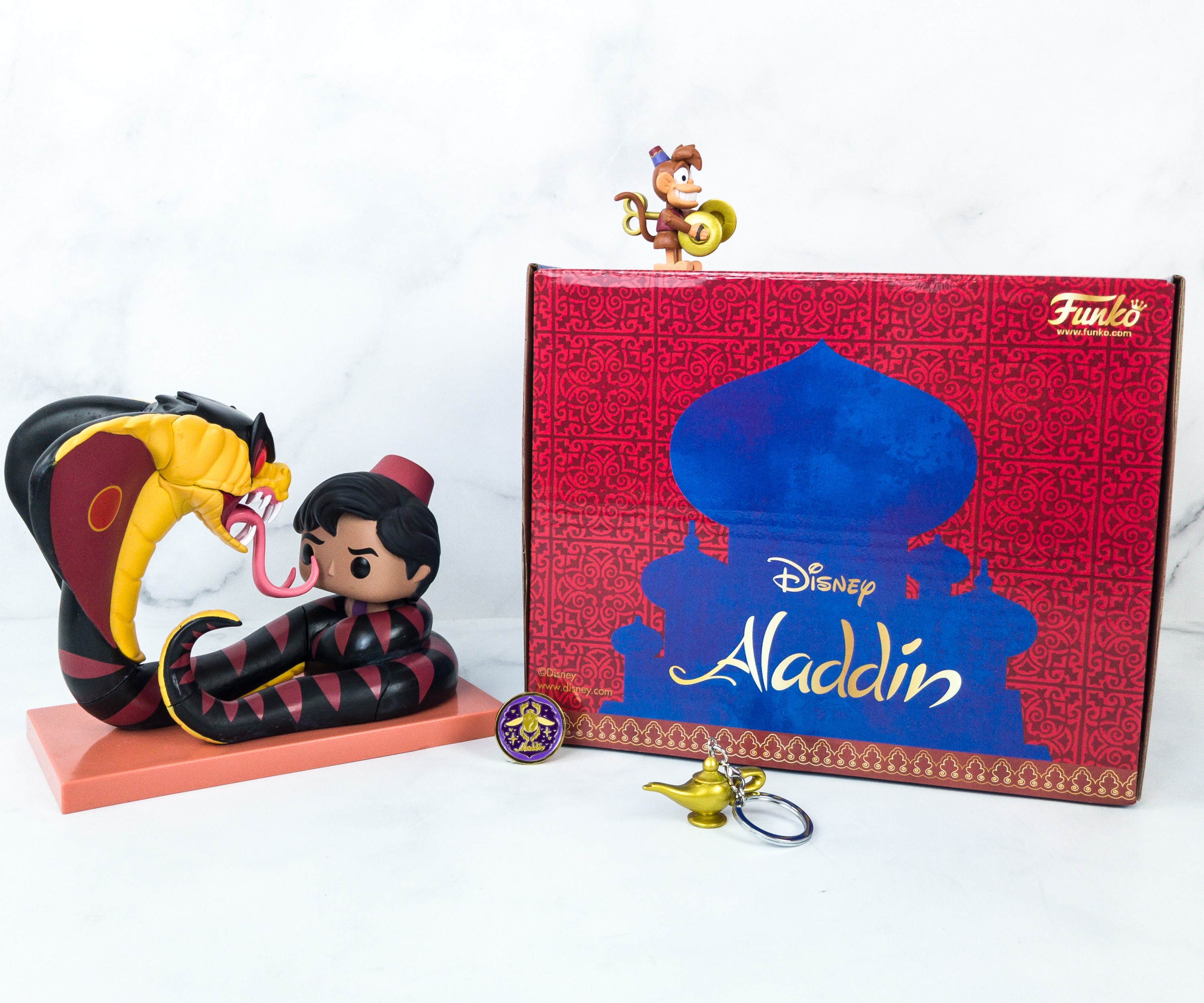 Everything in my box!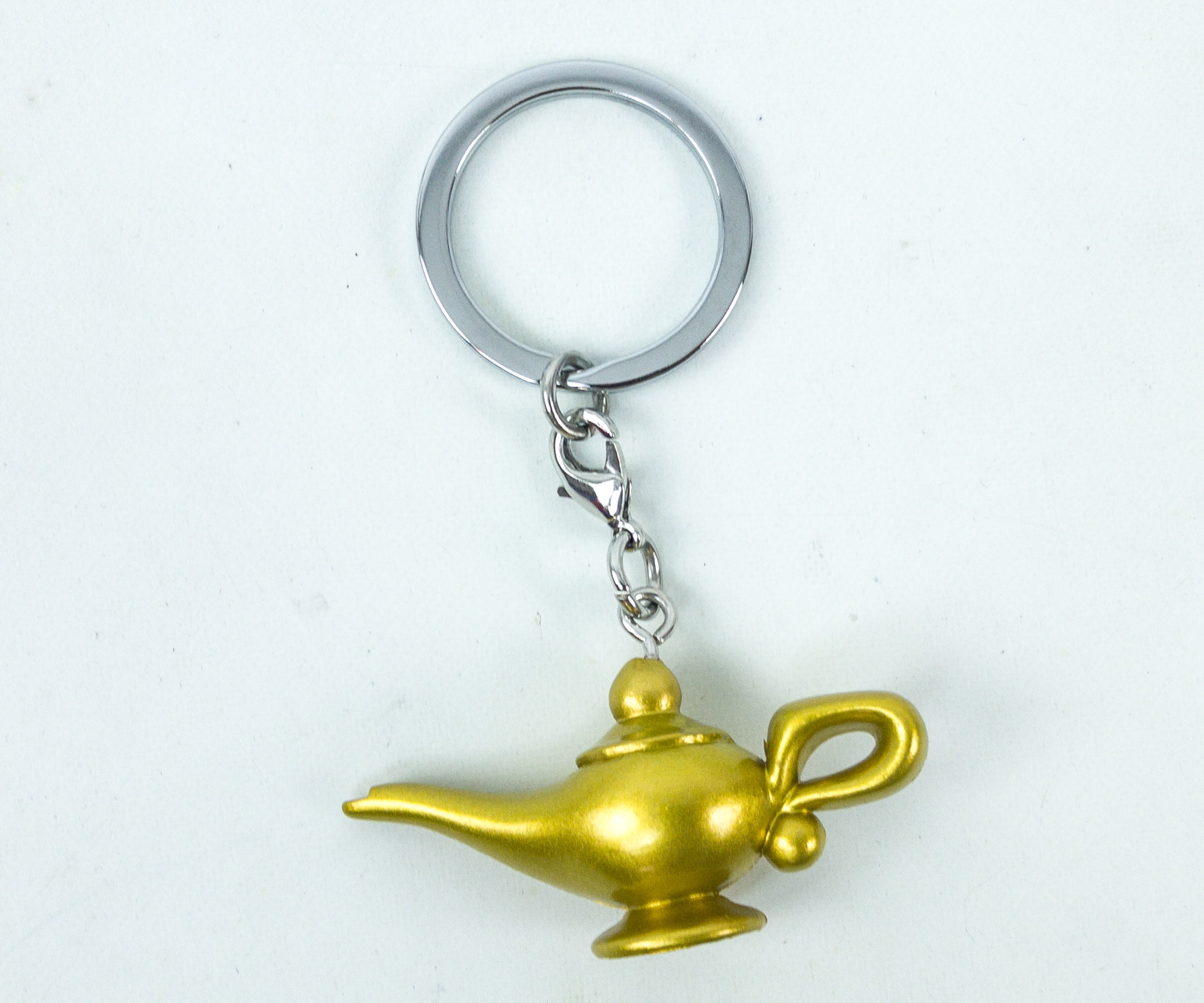 Magic Lamp Keychain. I love this shiny little magic lamp! It's a nice chain to keep all your keys with, or add flair to your bag!
Scarab Pin. The Golden Scarab Beetle is an important magical object in Aladdin as it reveals the location of the Cave of Wonders, where the Genie's lamp was found. It's nice that they included this important item in the form of a collectible pin!
Abu Figure. The next item features Aladdin's best bud, the playful, mischievous, and loyal Abu!
It features Abu when he was turned by Jafar into a cymbal-banging monkey toy! The toy even has a turnkey at the back to activate the monkey to play the cymbals!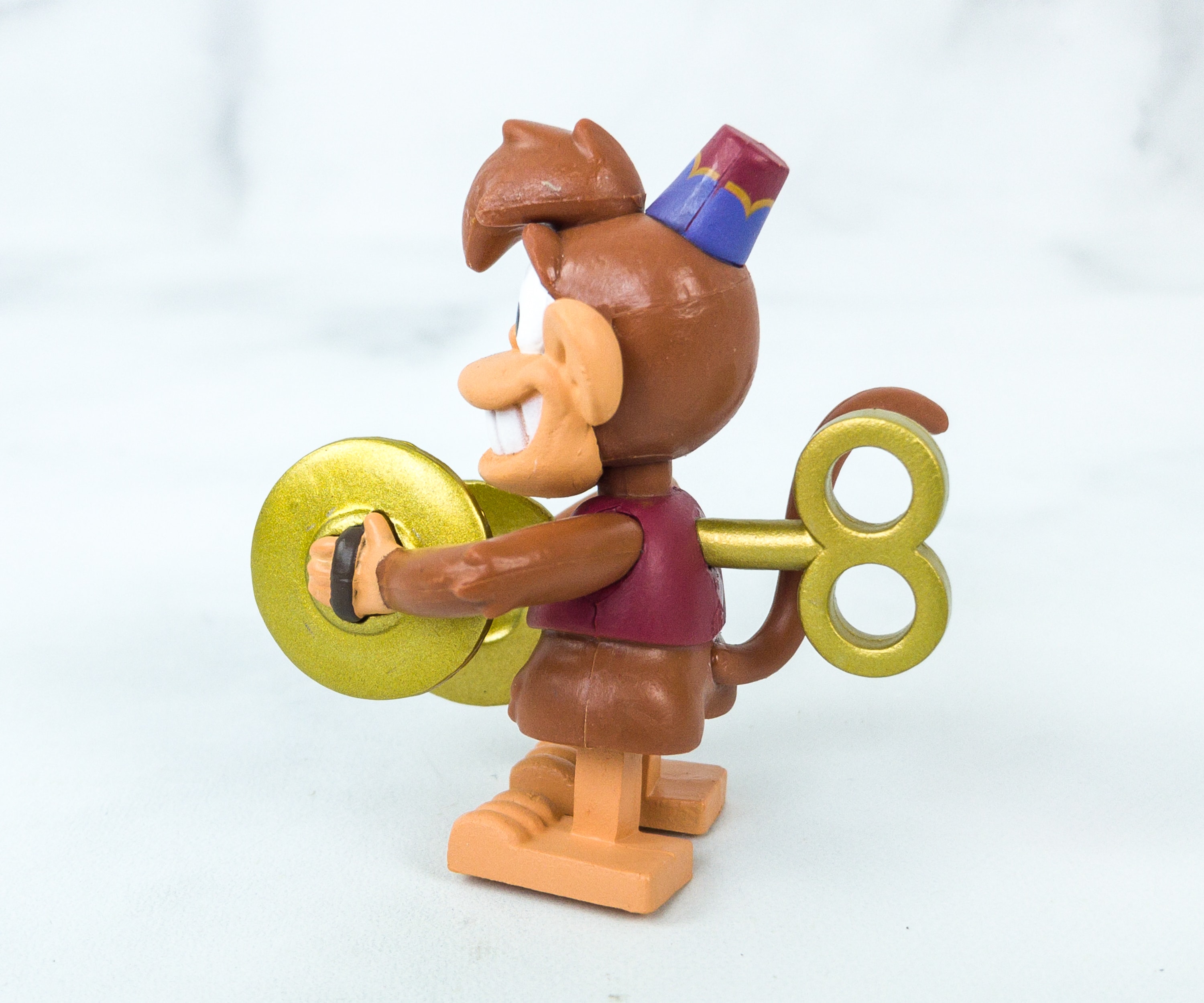 It is the scene where they try to rescue Jasmine and get hold of Jafar and get Genie back. As they sneak into Jafar's palace, they were caught and with his obtained magic, Jafar turned Abu into a toy monkey. Aladdin was able to trick Jafar into wishing for him to become a Genie as well, trapping himself on a lamp, and undoing all the sorcerer's magic, which turned Abu back and freed everything from Jafar's curse, even the city.
Aladdin VS Snake Jafar Figure. The POP! I got for this box is another Movie Moments, and it's also a Hot Topic Exclusive POP!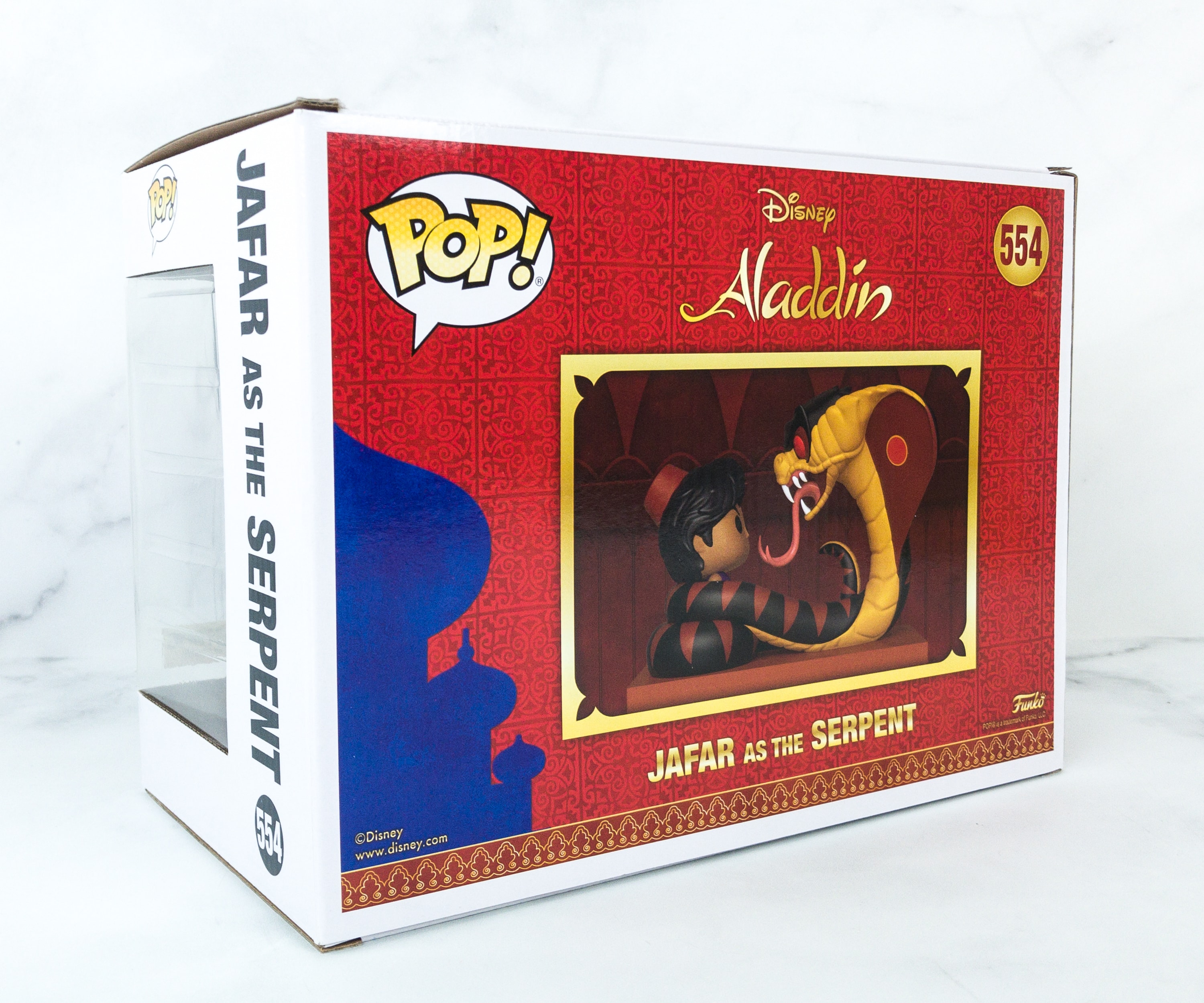 The window box shows the figure inside, so you have the option to display it without getting it out of the box. The back also shows an illustration of the figure.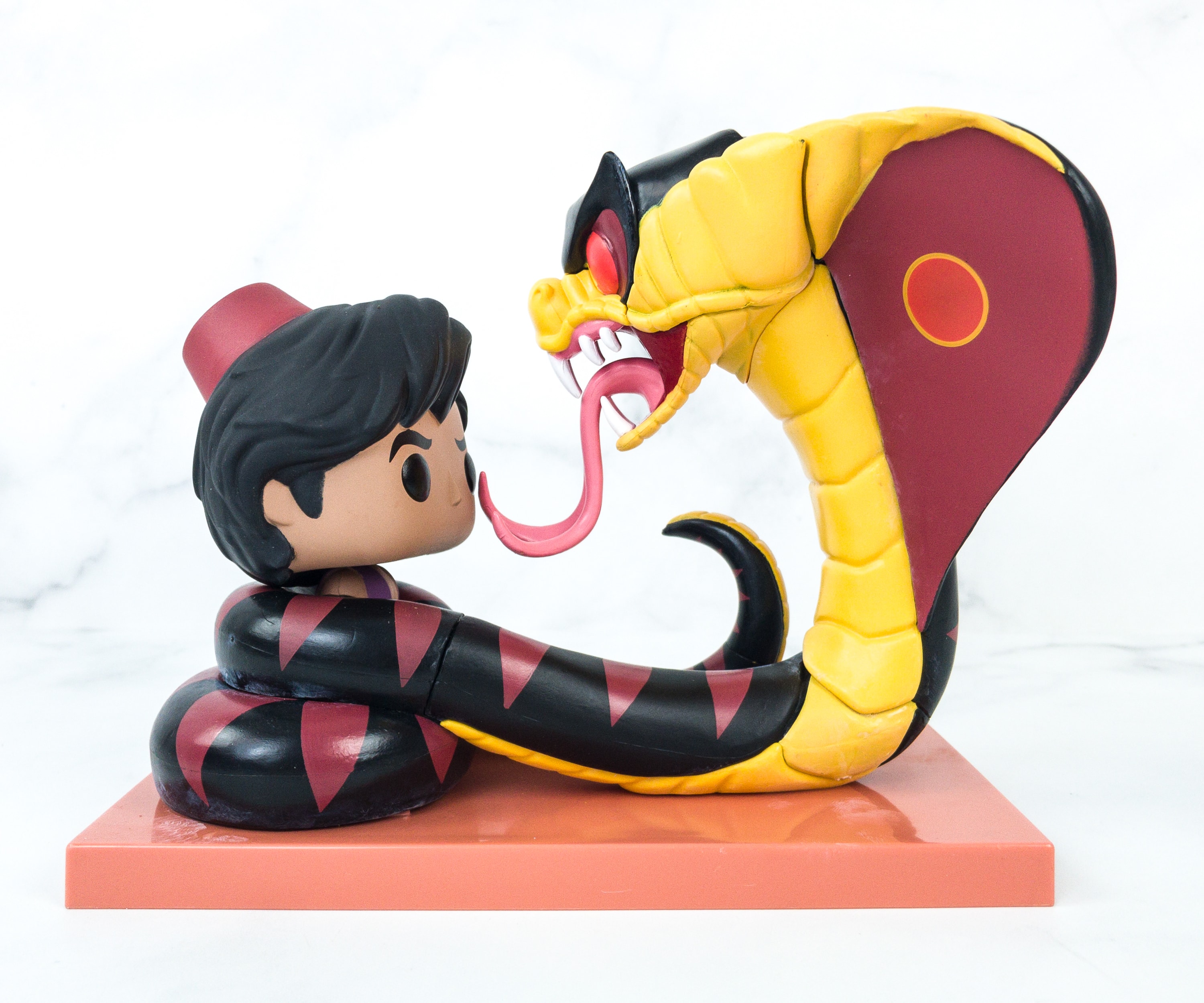 The scene is the confrontation between the two, where Aladdin is saving Jasmine and getting back the Genie from the hands of Jafar. They need to get the Magic Lamp but Jafar, with his sorcerer's magic, keeps it away from them, even turning himself into a large snake that coils around Aladdin, ready to suffocate him.
That's when Aladdin tricked Jafar to make his 3rd wish, to become a genie as well.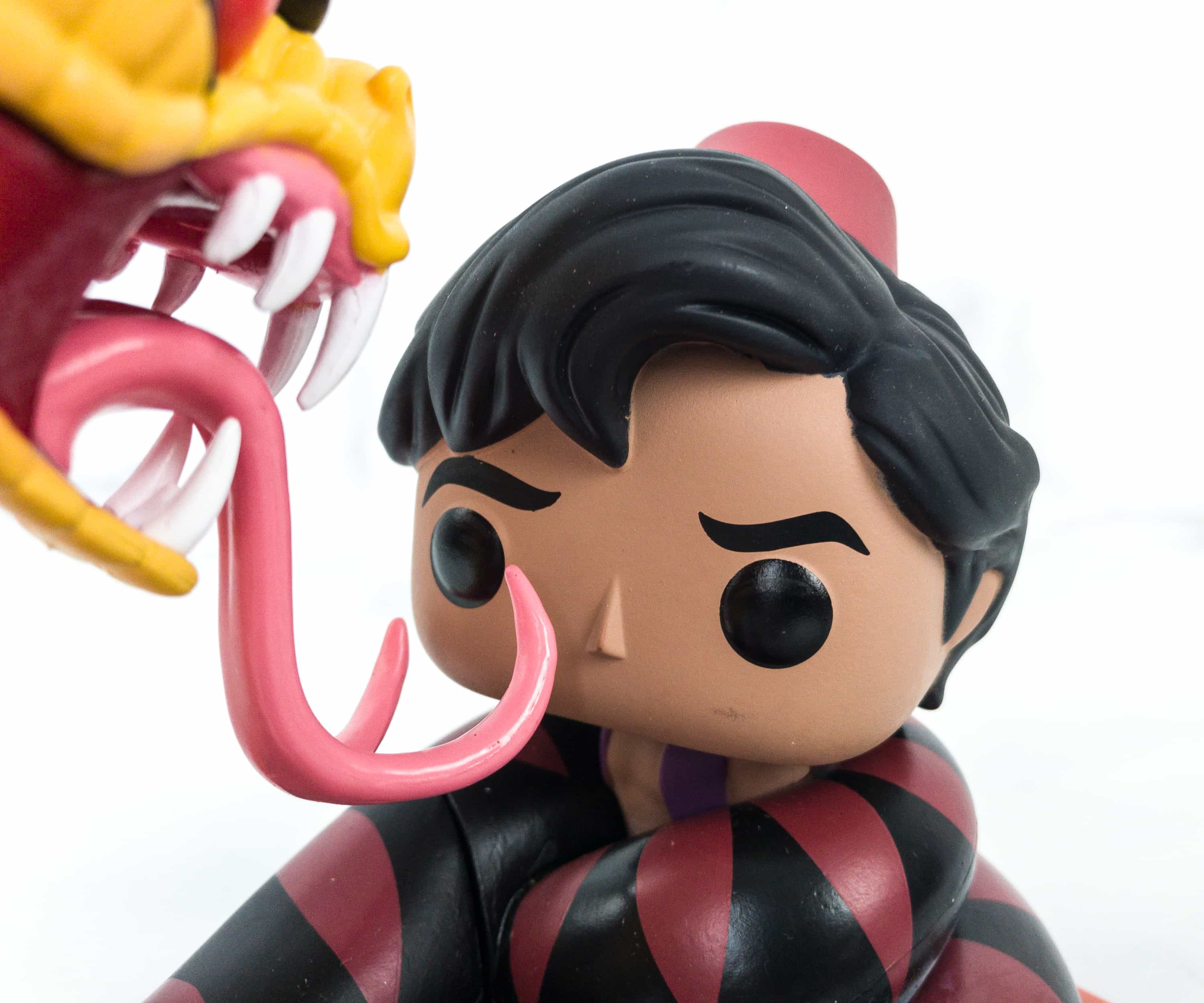 The smart street rat was able to undo all the sorcerer's magic, as Jafar was also imprisoned on his own magic lamp! Unlike Genie's gold lamp, Jafar had a black one. In his snake and genie form, Jafar also has his signature colors red and black.
In this clip, we can see how Jafar turned Abu into a cymbal-banging toy, and how he also turns himself into a serpent. It's so nostalgic!
We're excited about the live action movie but first, we're watching the 90s animation again! Aladdin is definitely one of our favorite Disney classics, and it's a story that we'll never get tired of, which is full of adventure, magic, and love! I just wish they included something that is dedicated to the Magic Carpet, being one of our favorite characters, but it's all good! The Movie Moments POP! is awesome! Disney Treasures is definitely an awesome box where you can get great Disney collectibles! With the price drop, this box is hard to beat for Disney and Aladdin fans.
What did you think of this month's Disney Treasures box?