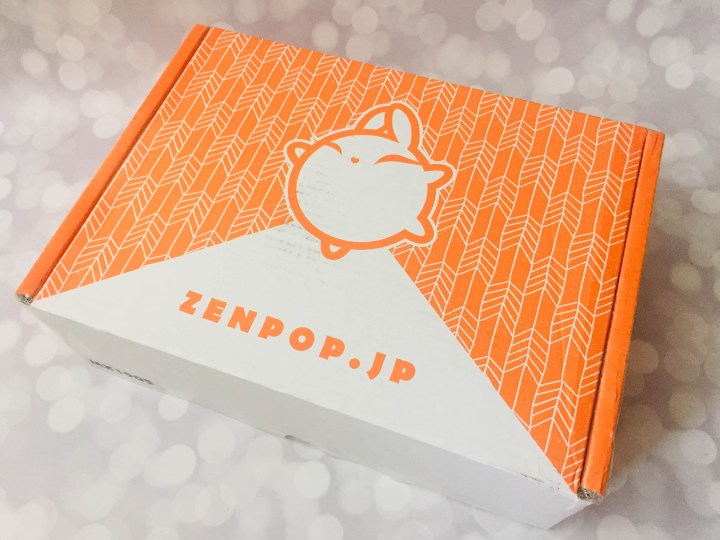 ZenPop Japanese Packs offers five different boxes from Japan — Sweets, Ramen, Sweets + Ramen, Beauty, and Stationery! You can do a one-time box to try it out, or subscribe and save some money. I've reviewed a couple of their boxes before and was so impressed with the curation!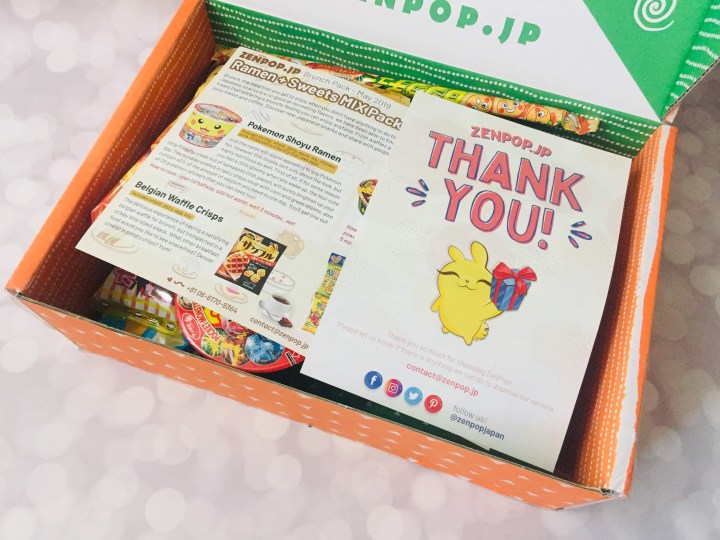 First look! This is my first time reviewing the Sweets + Ramen box!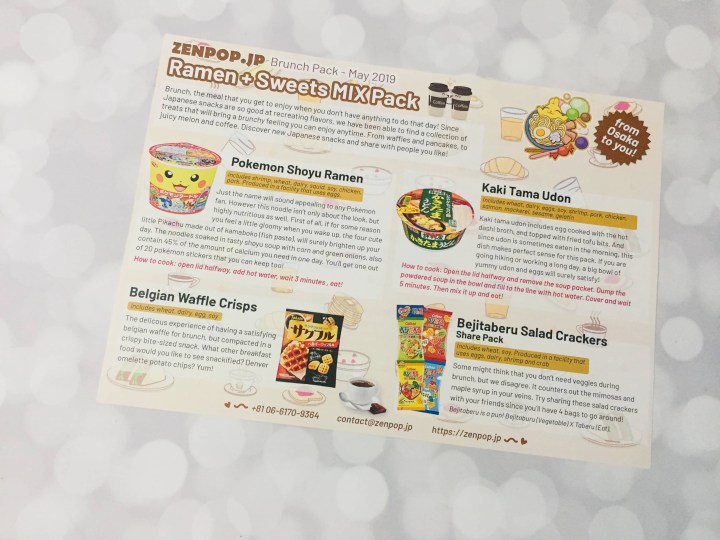 The information sheet is a standard size piece of paper; everything is described. The May theme is Brunch!
Here's everything in my box!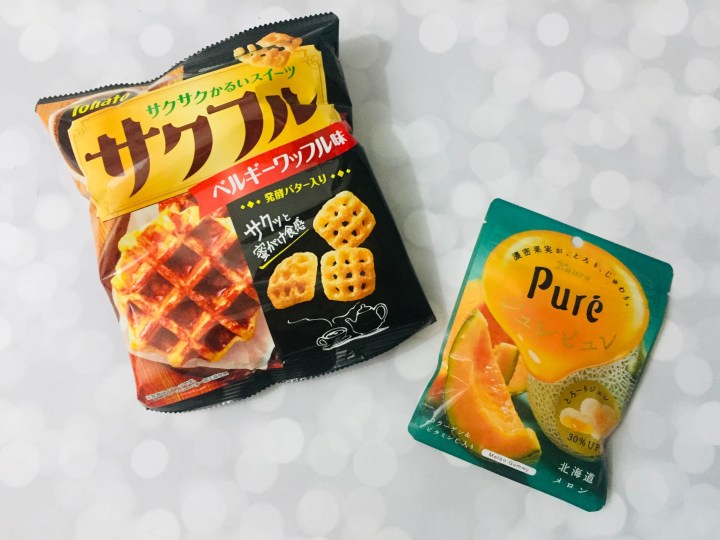 Belgian Waffle Crisps — Mini waffle crisps with a delicious caramel maple flavour. These are absolutely addicting! I finished the bag in minutes.
Pure Melon Gummies — A melon gummie that is really tasty. The canteloupe flavour is very authentic and I really njoyed these.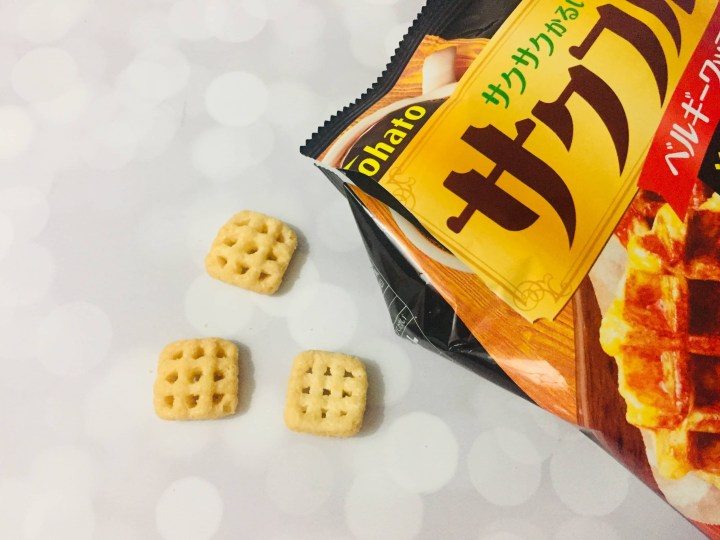 These were so sweet and crunchy. Definitely one of my favourite snacks!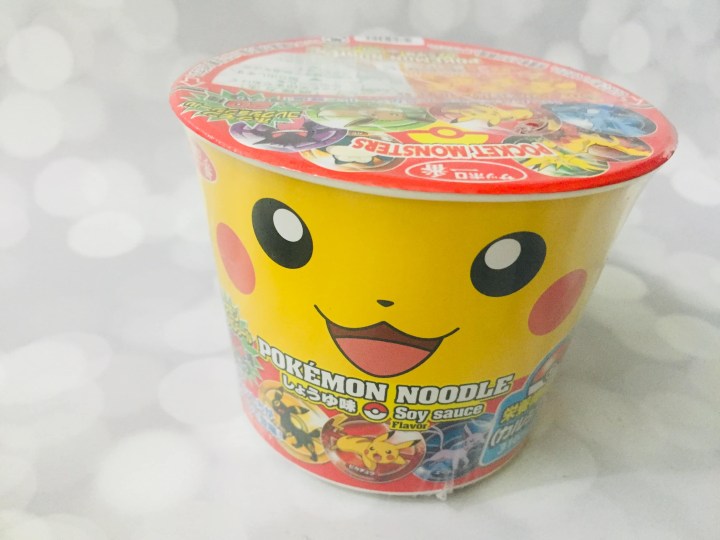 Pokemon Ramen — A savoury shoyu (soy) ramen just in time for the new Detective Pikachu movie! Pikachu is represented on little fish cakes inside.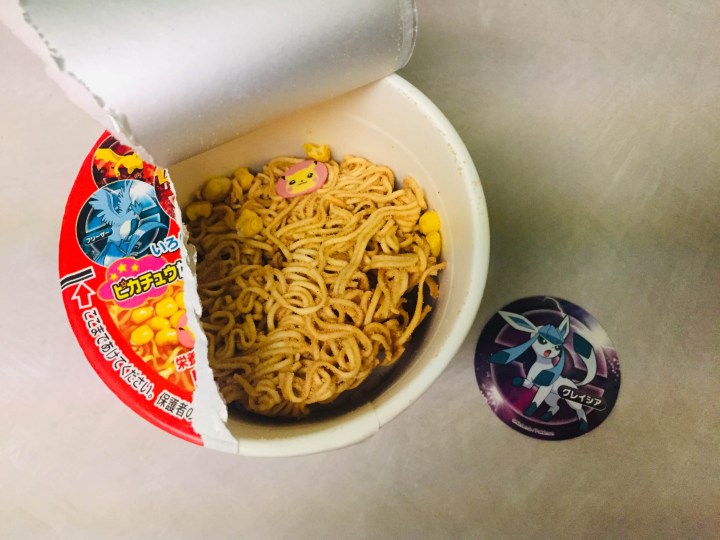 There's also corn and green onions, adding a bit of colour. I also got a free sticker!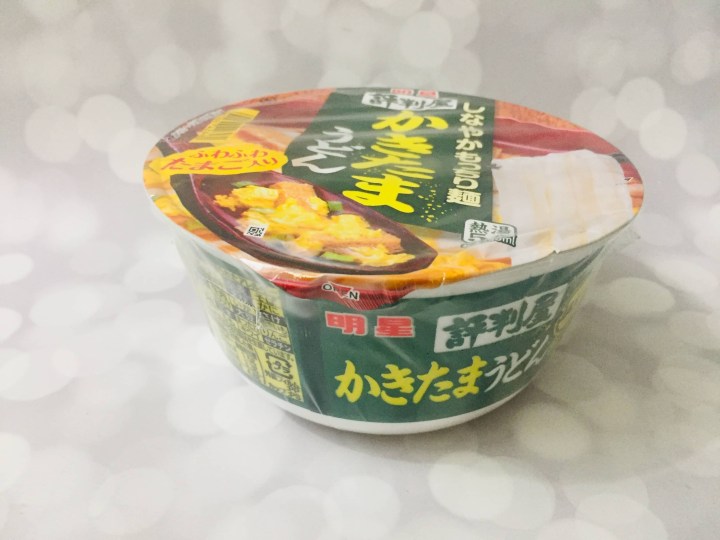 Kaki Tuma Udon — A ramen with thick udon noodles as well as egg and fried tofu. The sauce for this one was somewhat fishy and I didn't enjoy it as much, but it was definitely a generous bowl!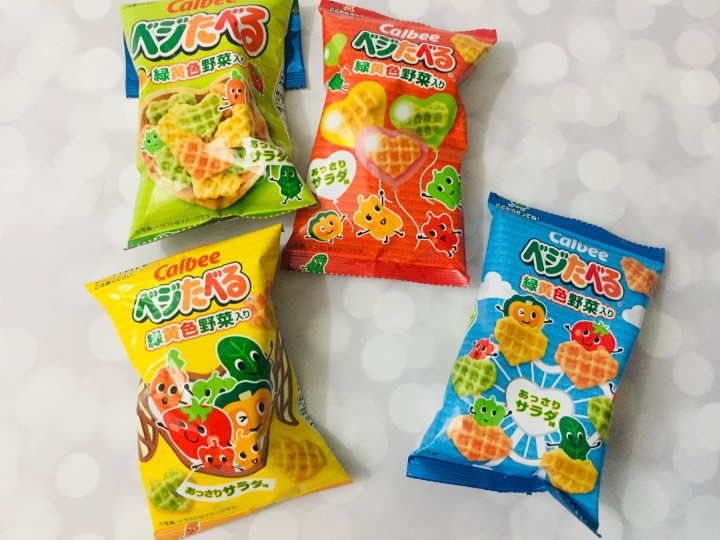 Salad Crackers — I love when snack boxes send us these snack sized packs to share. I took mine in to work and we enjoyed the light and cripsy crackers with a salad sort of flavour — it reminds me of those veggie straws snacks.
Orange Long Chew — A veeeeeeery long taffy chew with an orange flavour. This was so fun to eat!
Caplico Chocolates — Caplico is famous for their ice cream chocolates and these chocolates are just the top part without the cone. They are a mixture of white and milk chocolate.
Maple Syrup Hotcakes — OH MY GOD these were amazing. They're soft pancakes with a maple syrup paste inside. There were only two in the package and I cried because they were so delicious.
Cafe Au Lait — A small pack of coffee cream flavoured cookies. These were very nice and dainty and reminded me of a tea party.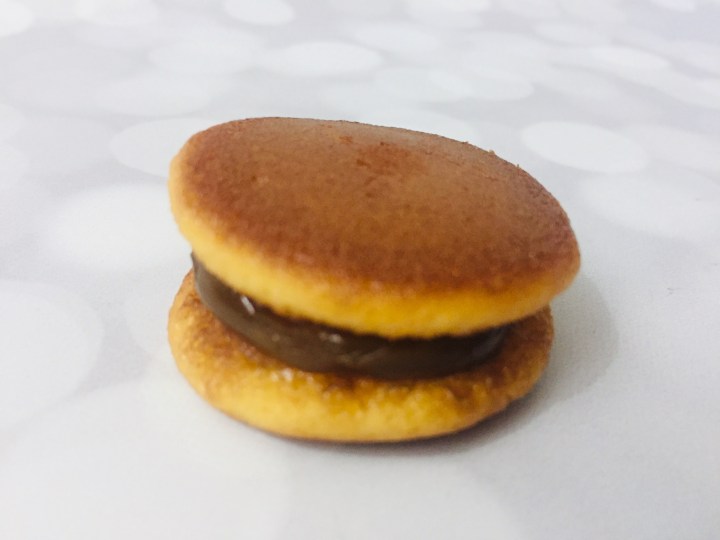 Here's one of the pancake sandwiches. I'm obsessed and need more!
The Sweets + Ramen box was a great combo of savoury ramen and delicious sweets and snacks. This is a super fun snack box and I loved sampling everything!