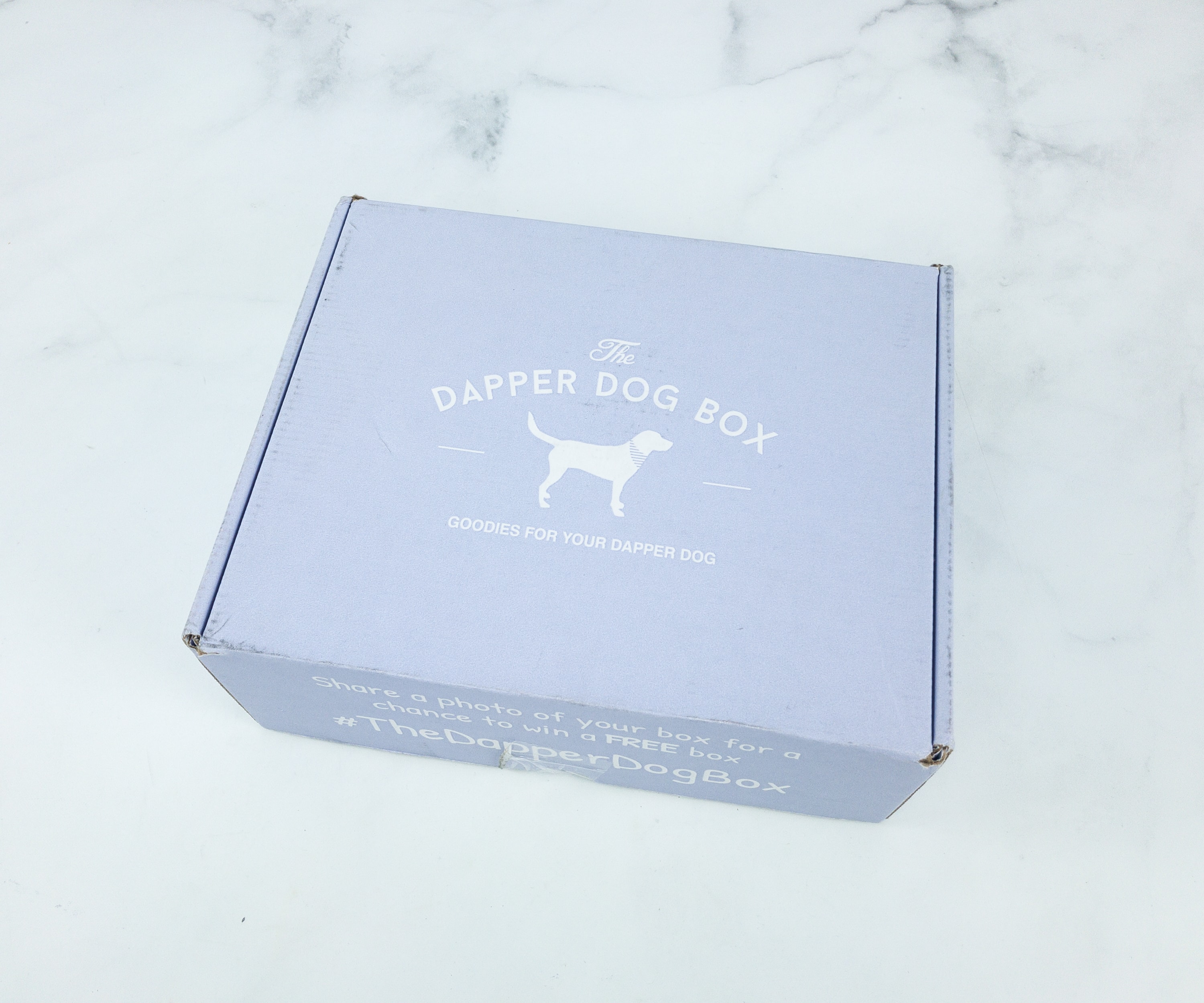 The Dapper Dog Box is a monthly box for your best friend in the world – your dog! They source organic and natural items from passionate small companies that love dogs, hand-picking each item for your dog based on a personalized survey. The survey lets you customize your box for gender, five different dog sizes, and also any allergies. The regular sized box has 4-6 items with an average $50 value.
DEAL: Save 10% off your first shipment! Use coupon code HELLOSUBSCRIPTION.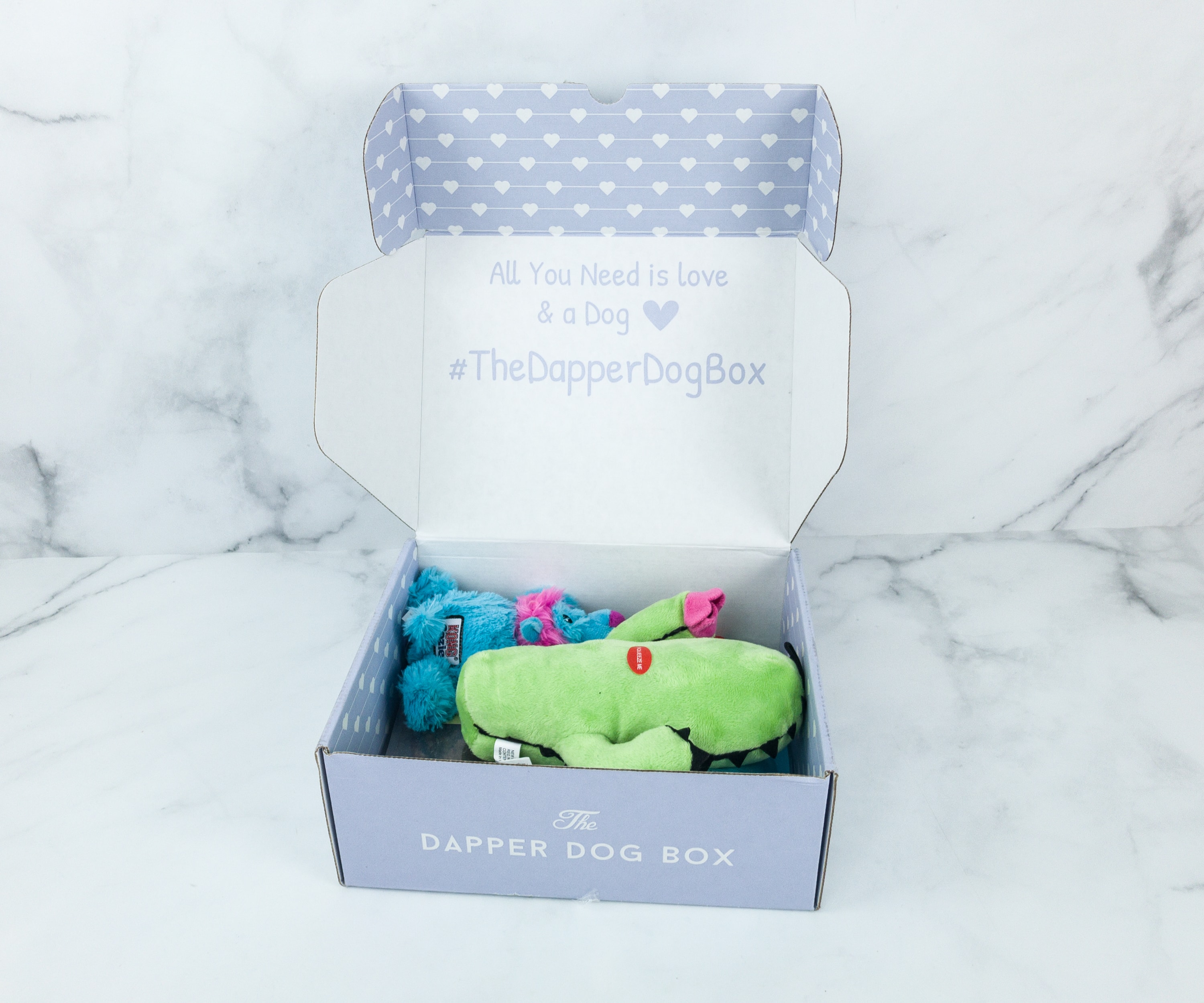 The interior of the box cover says "all you need is love and a dog" and I couldn't agree more.
All the items are packed neatly inside the box. No fillers or extra packaging.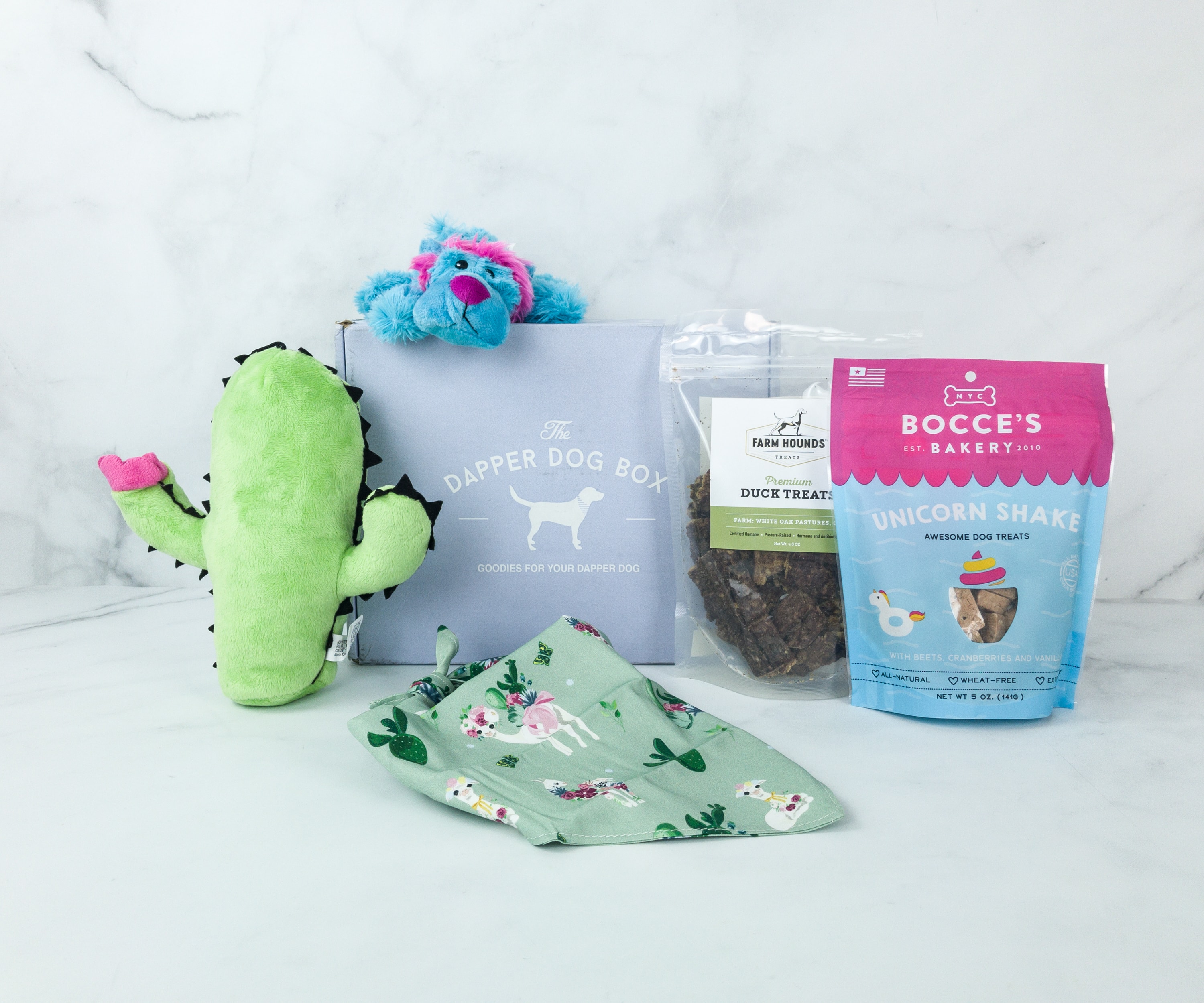 Here are all the items in the April box! We didn't get a card this month.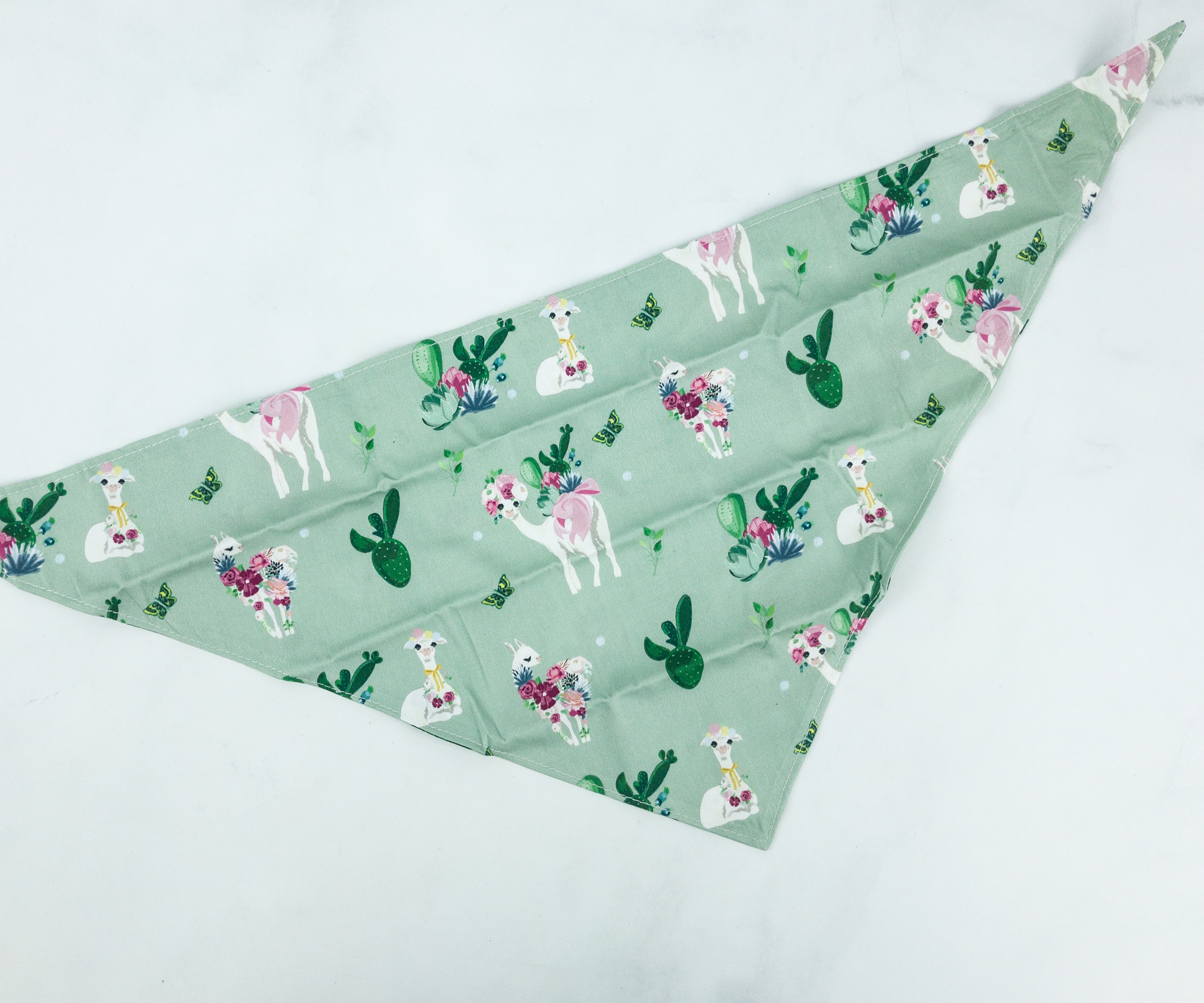 Bandana. This month's dog bandana features a moss green base color with a variety of beautiful llama, butterflies, and cacti printed all over.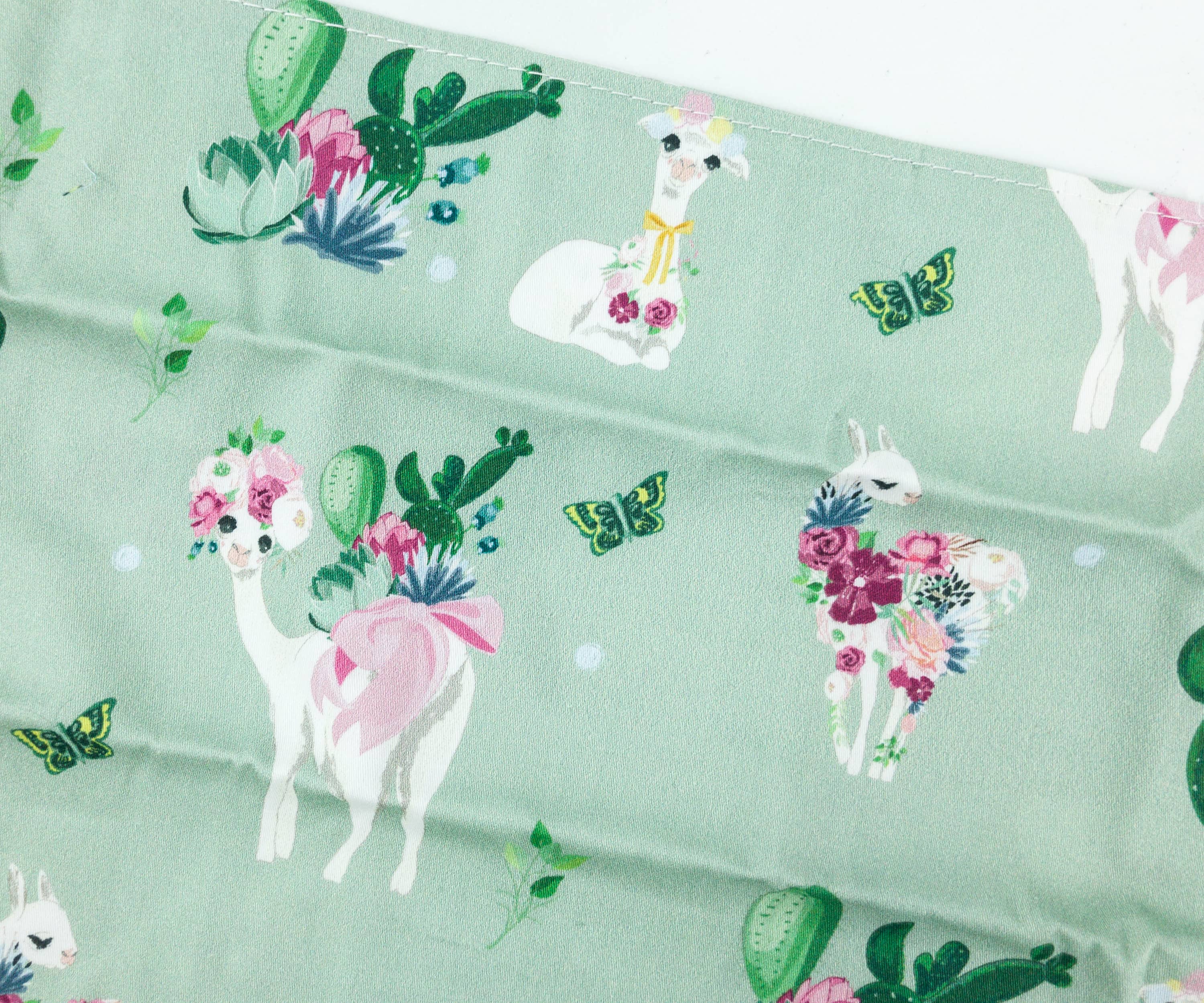 The llamas are too cute. Overall, the bandana also gives off a springtime vibe!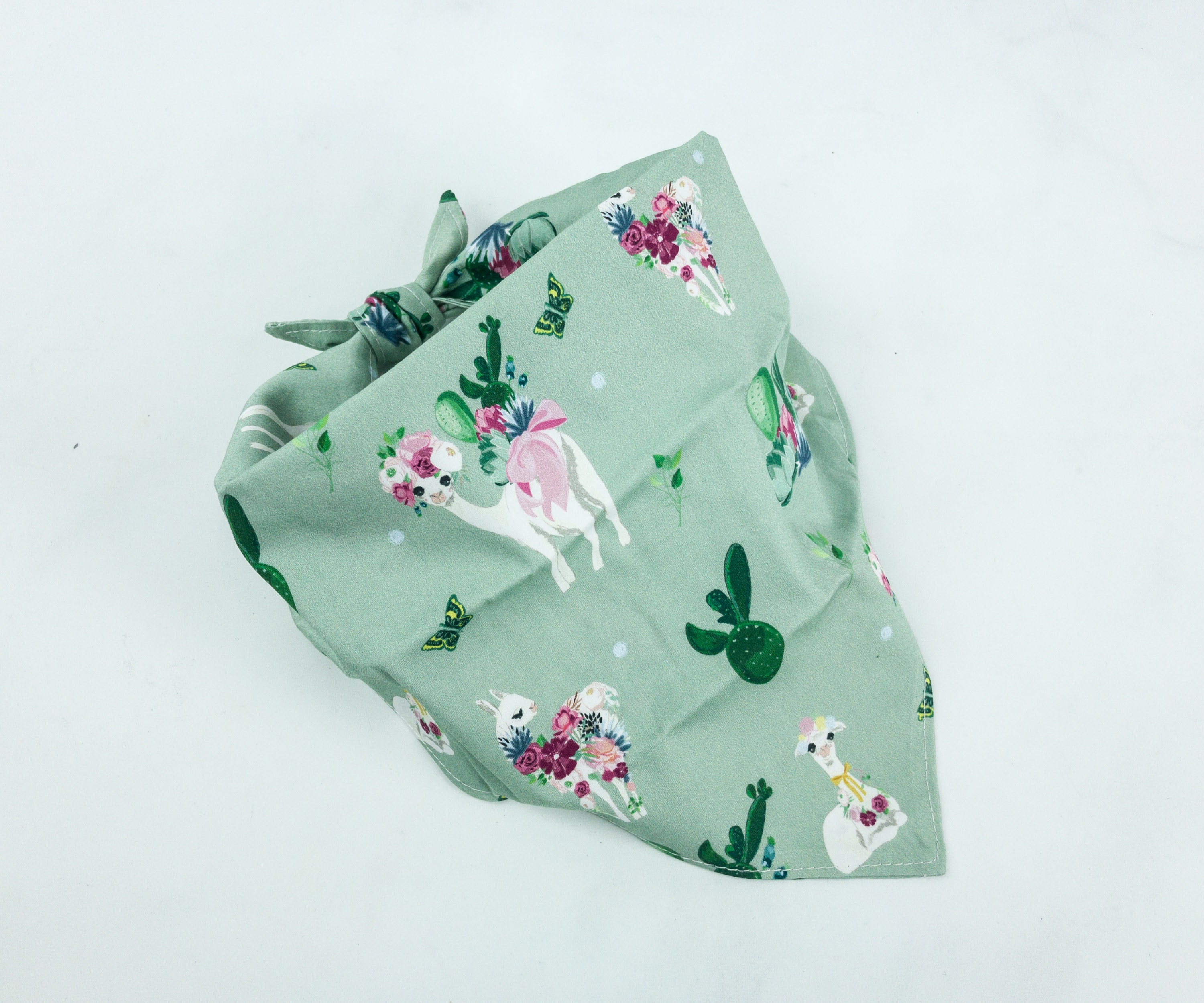 It's soft and lightweight too.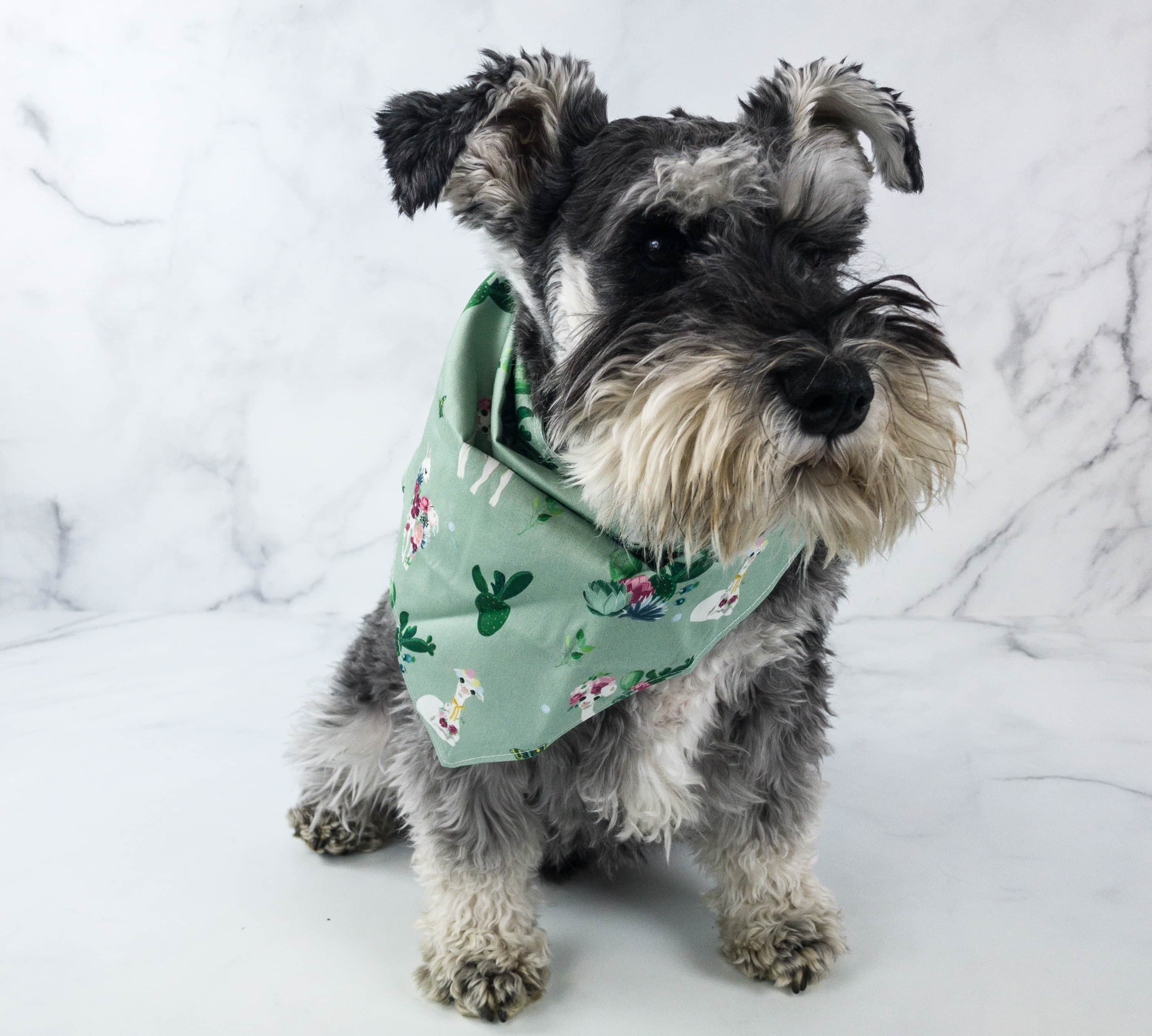 We didn't have any problems putting it around Dean's neck. It's easy to adjust as well. He is SO llamazingy handsome!
Kong Cozie Squeaks ($4.29) It's a soft and cuddly plush toy made from premium quality and extra tough materials.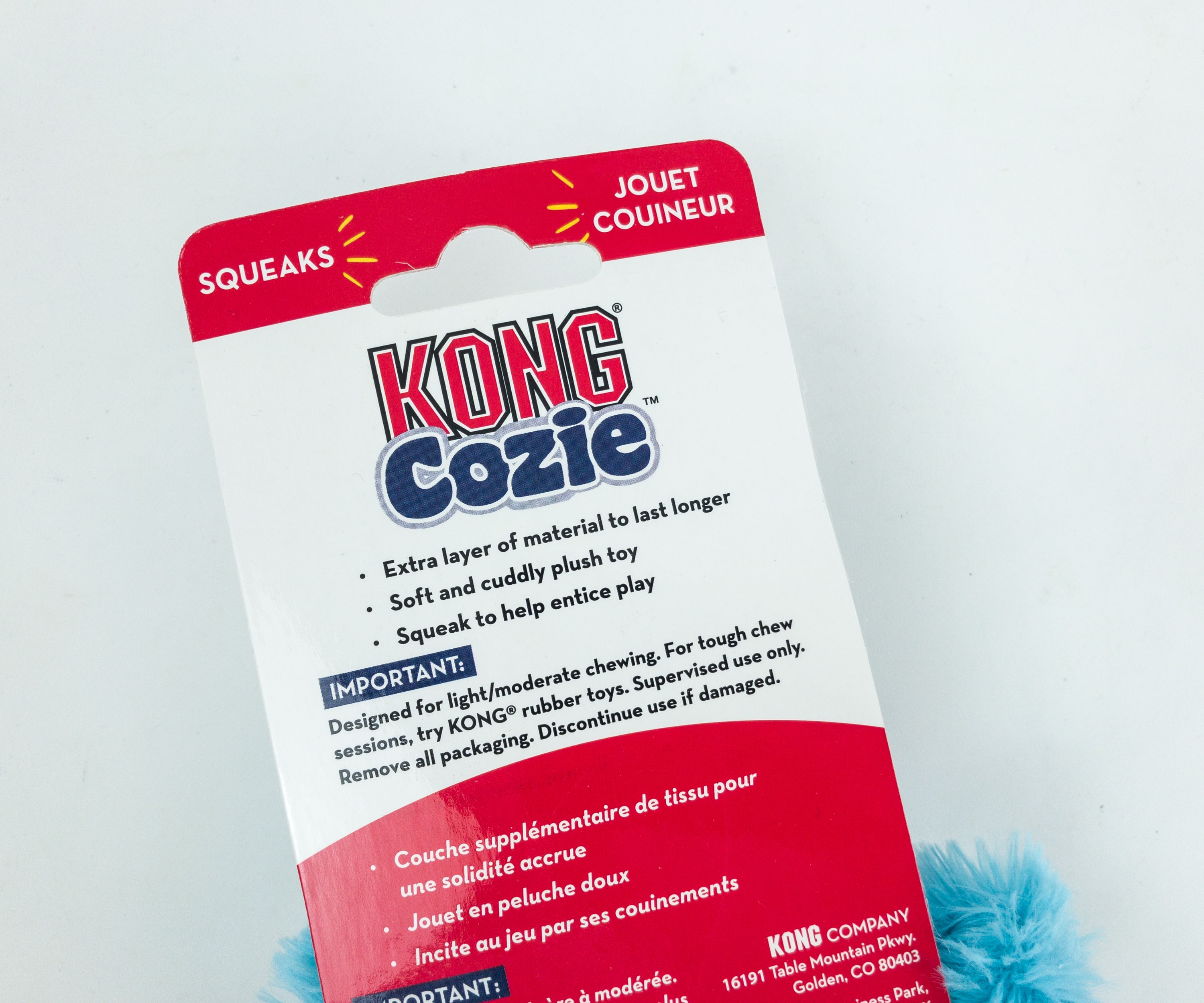 According to the package, this plush toy is designed for light to moderate chewers.
It's a blue lion with a purple nose and a pink mane!
So cute and squishy! We played fetch with this toy and Dean loved it. He certainly found a new best friend in this lion.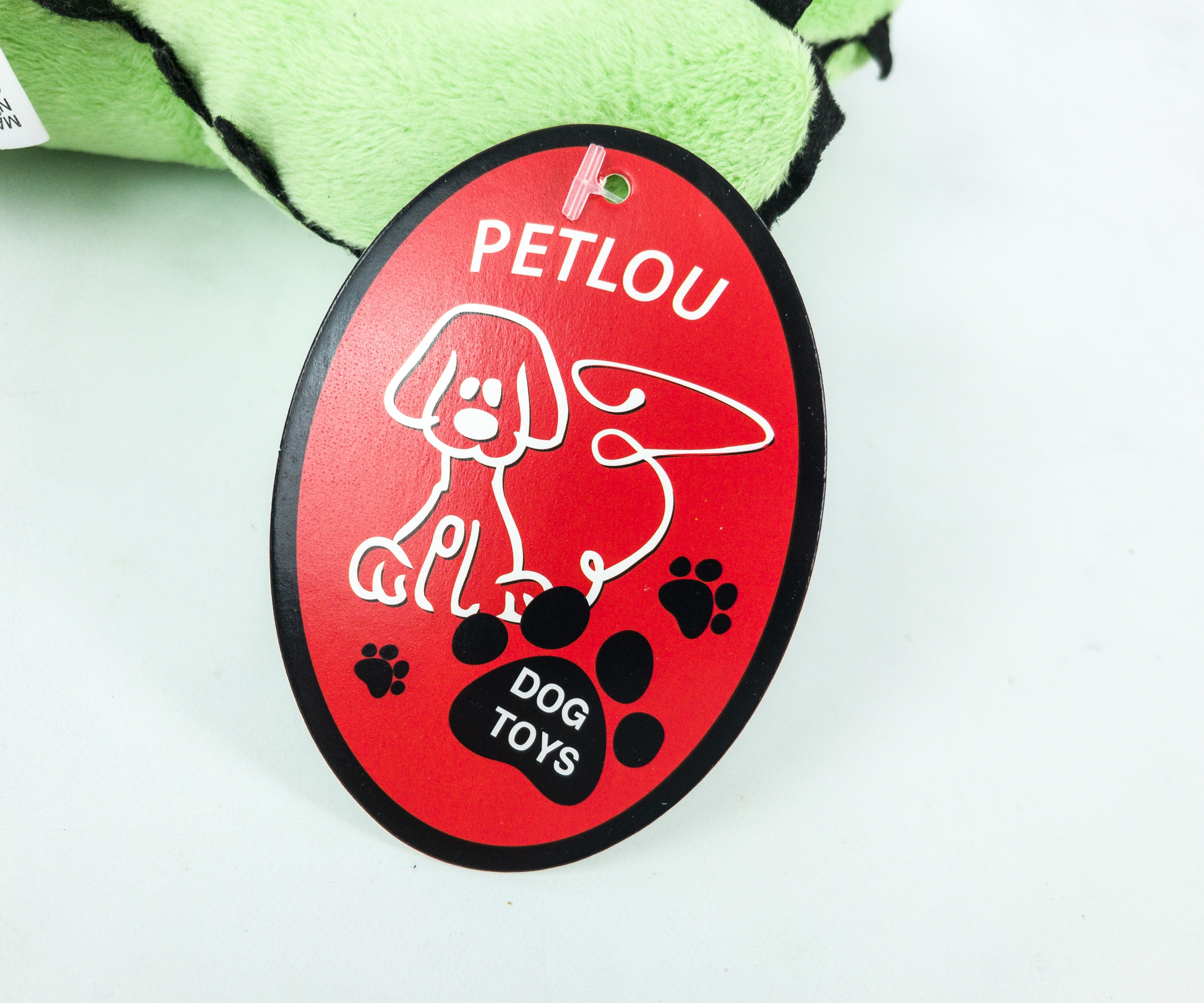 Petlou Cactus Dog Toy ($8.48) The other toy is a cactus plushie. No worries, there are no actual spines!
It contains a puncture-proof squeaker, crinkle paper, stuffing, and two layers of durable fabric for extra toughness. The toy's squeaks kept Dean attached to this toy for quite a long time.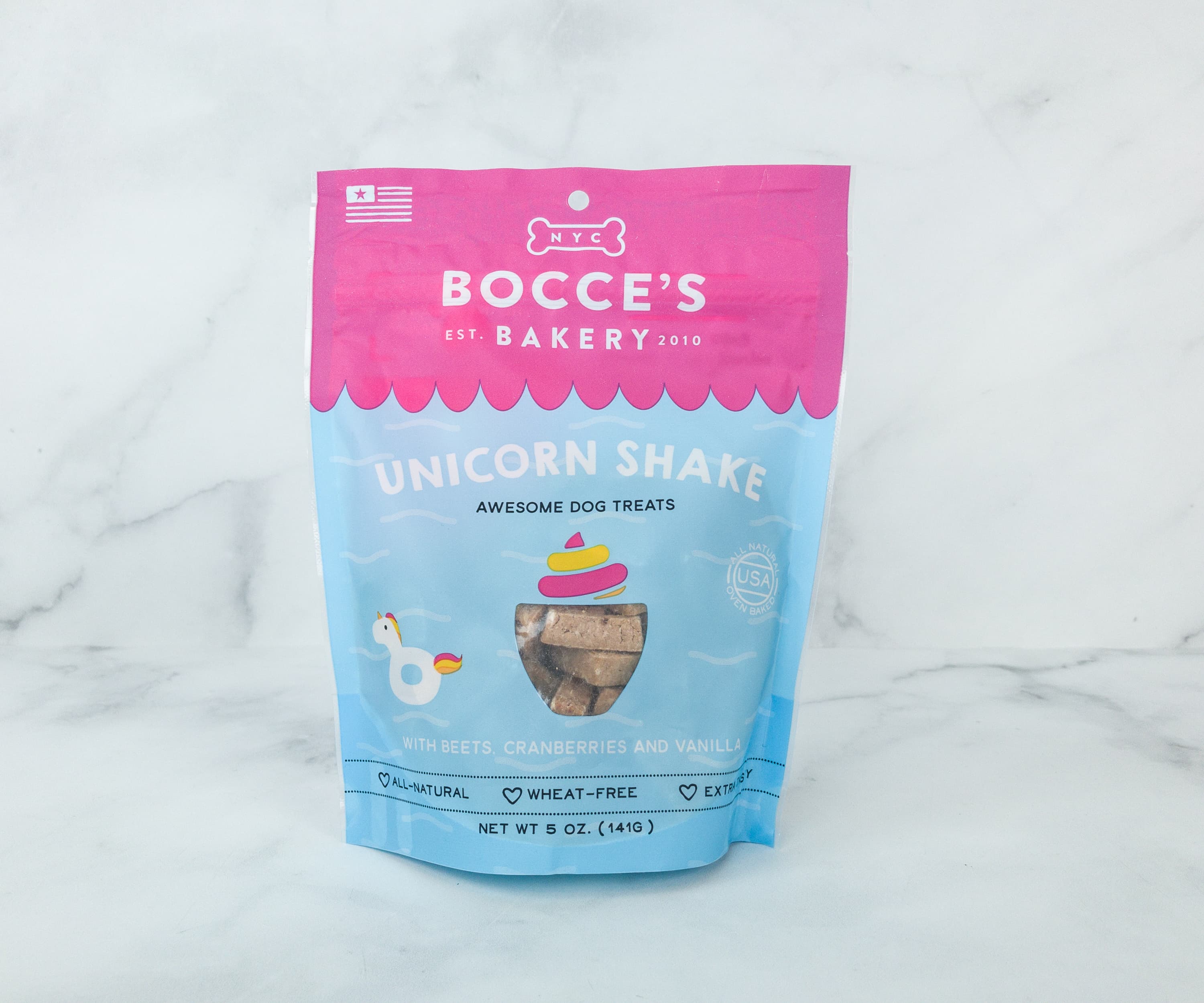 Bocce's Bakery Unicorn Shake Dog Treats ($5.50) Like the legendary unicorn, this treat is majestic in its own way!
Each piece is B-shaped. They're made from all-natural, wheat-free ingredients including beets, cranberries, and vanilla.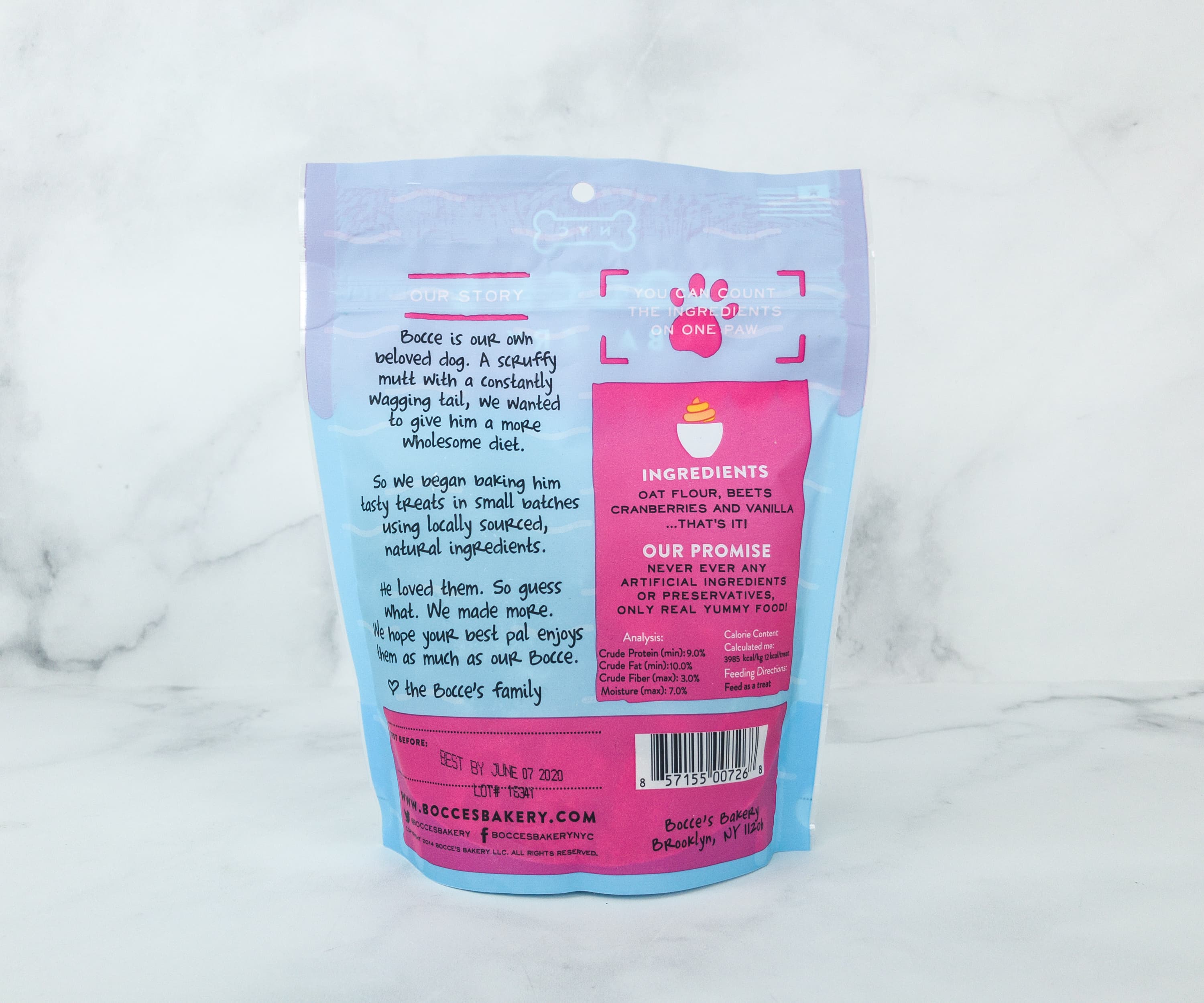 It comes in a resealable pack with all the nutritional contents listed at the back. We gave it to Dean as a training treat and he was in love with it, he always wants more!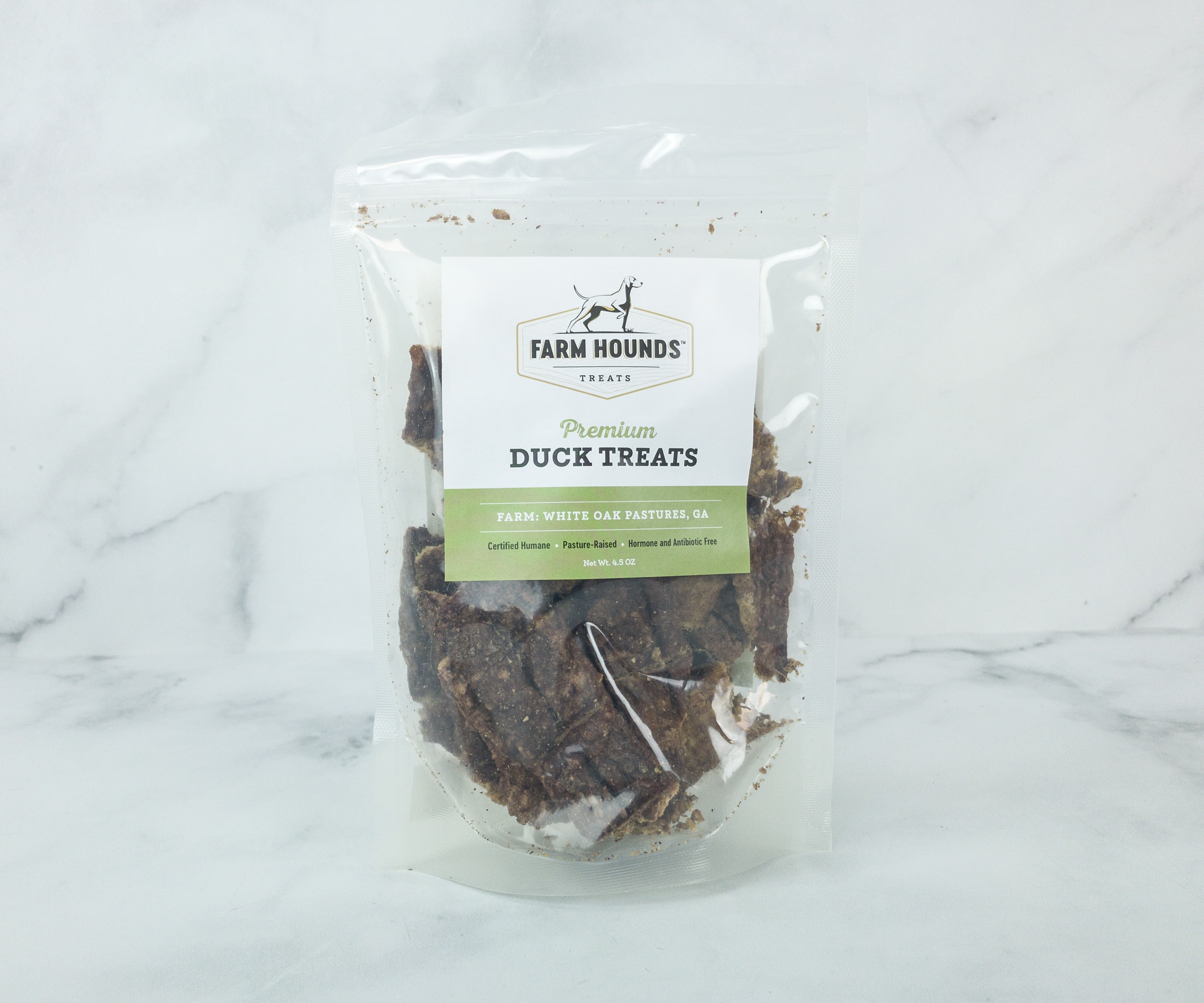 Farm Hounds Treats Duck Treats ($14.99) We got another bag of treats, and this time it's made of duck!
These treats are crunchy! They're already broken into smaller pieces, so all you need to do is take them out and feed it to your beloved dog.
These treats are also 100% hormone free. No antibiotics, chemicals, or pesticides either.
Dean can't help but bark and wag his tail because of all these goodies from The Dapper Dog Box! As always, he spent lots of time with the toys and he gobbled down the treats happily whenever we fed him. I also feel at ease because I know that the toys are all made with safe materials and the treats are made with healthy ingredients. Another thing we're always excited about this subscription is the bandana! This month's bandana didn't disappoint because of its cool color and cute prints. It also matches the season well. Overall, we think this is an amazing box because it makes us all happy and satisfied! 'Til the next fun-filled box!
Did you love this month's box as much as we did?