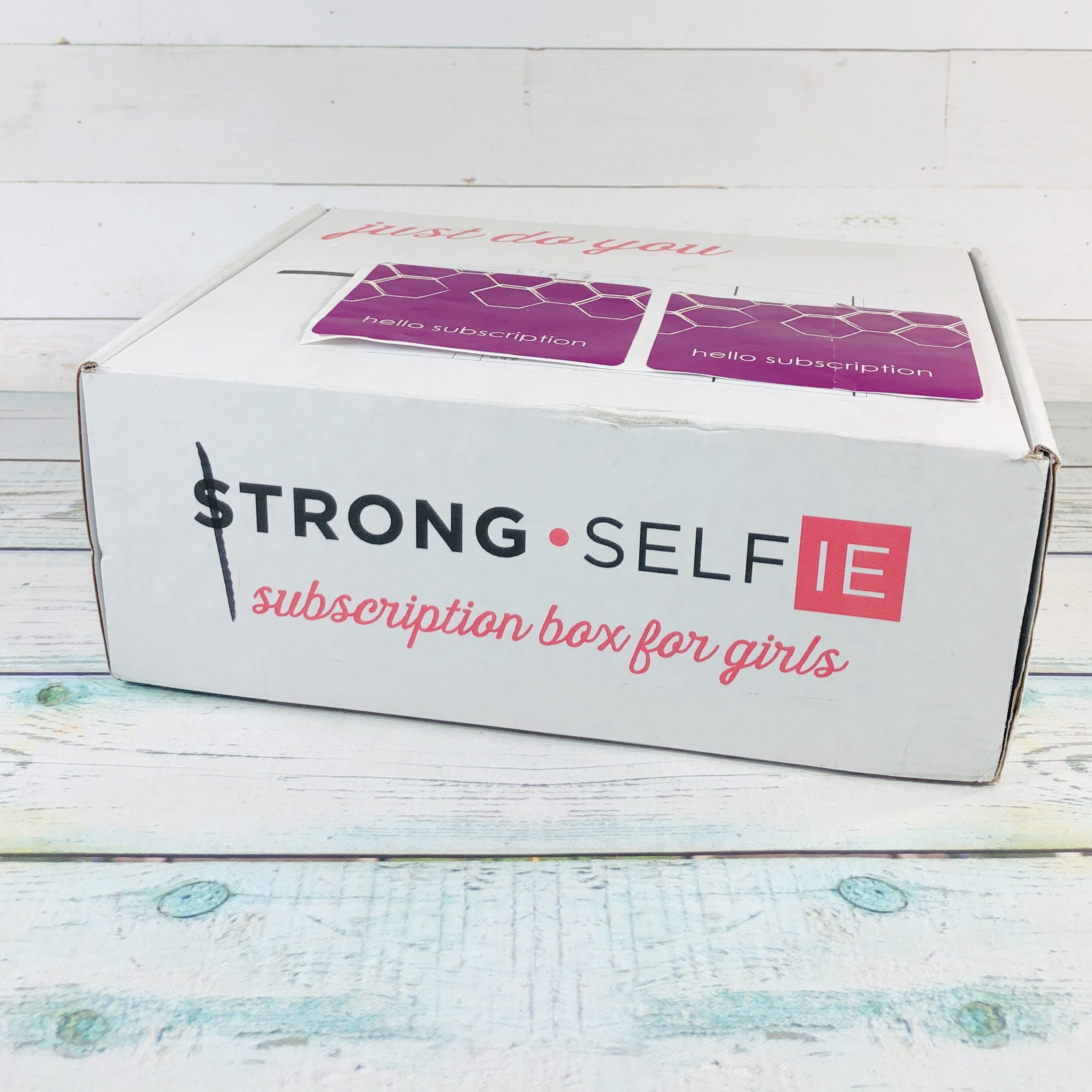 STRONG self(ie) is a quarterly subscription box that helps empower young girls to be their best self! There are two boxes to choose from: the BLOOM(box) is for girls ages 8-12 and the BURST(box) is for girls ages 13-17. I have a 15-year-old daughter, Karina, who helped me review the BURST(box)!
So much more than a quarterly subscription box – STRONG self(ie) is building up a community of STRONG girls by delivering handpicked items that are purposeful, positive, and powerful.

Every STRONG self(ie) box features trendy products that represent the four corners of self(ie) strength, and includes an inspirational message for girls, along with an envelope of resources for parents.

You will receive 4-6 of our favorite seasonal products that we think support strong girls. Our goal with each box is to provide you with a meaningful, inspiring message to help you be your STRONG-est self(ie)!
DEAL: Get 20% off your first box! Use coupon code Hello20.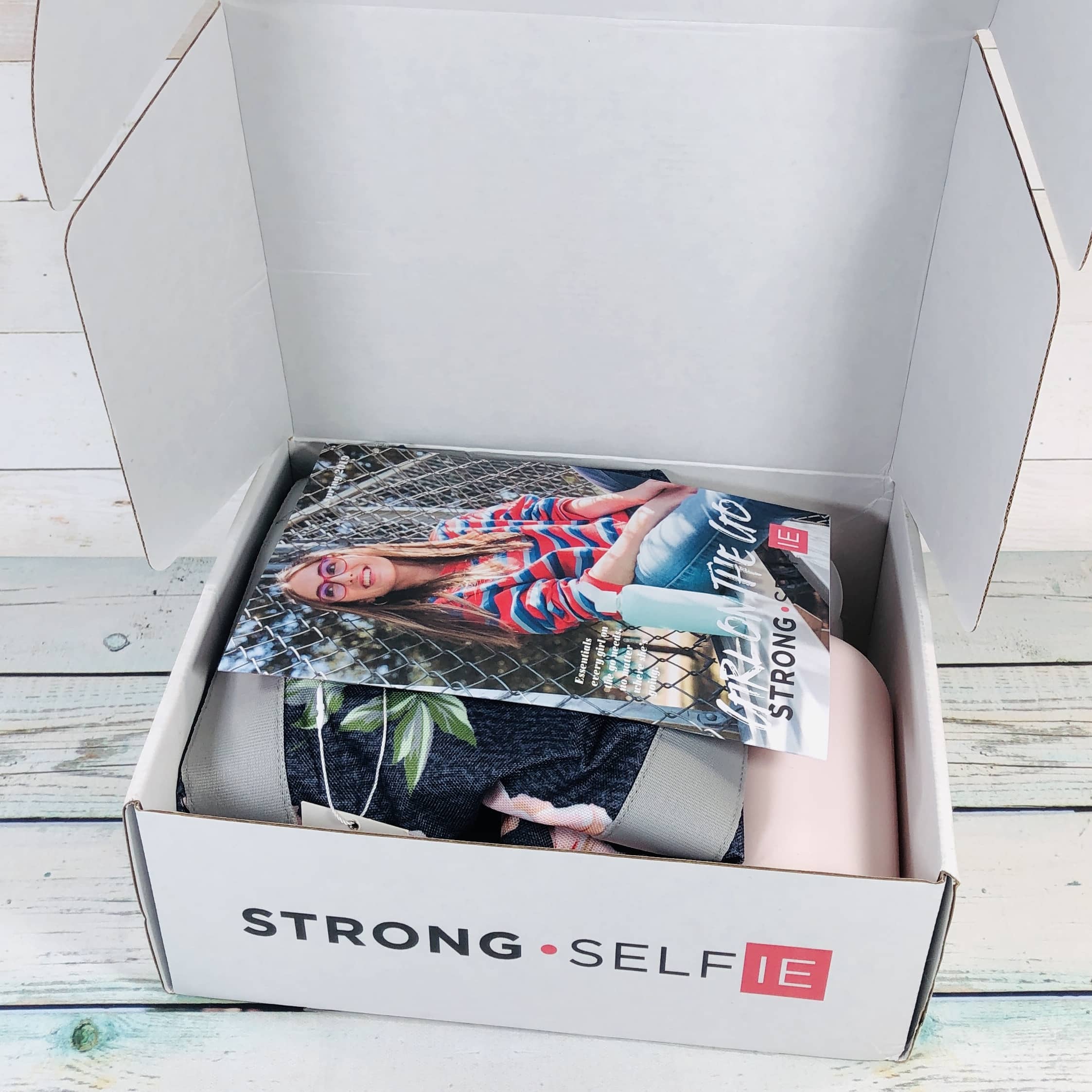 First look!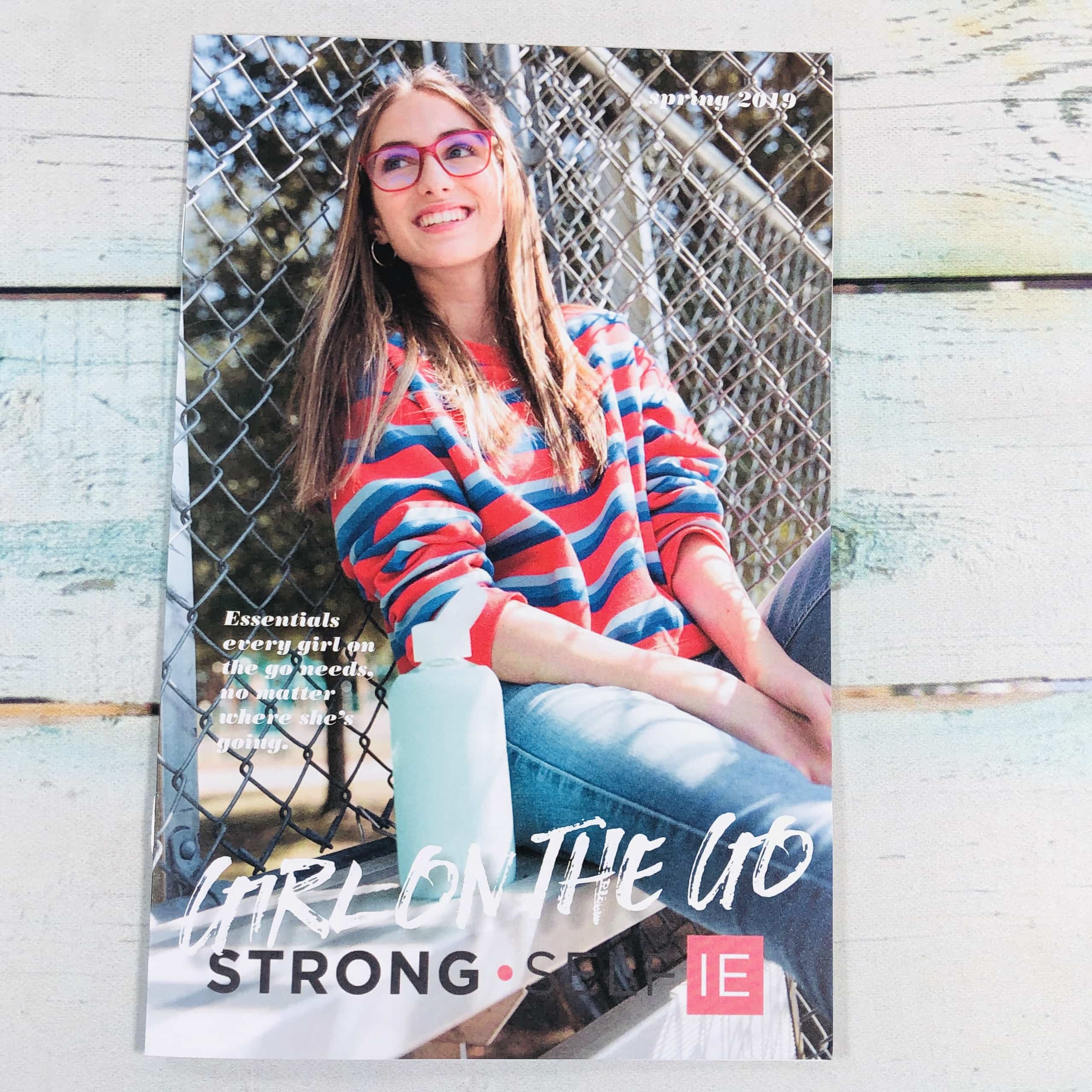 STRONG self(ie) now sends a mini magazine with info on all of the products in the box. I was very impressed with how informative it was, and I found parent tips too.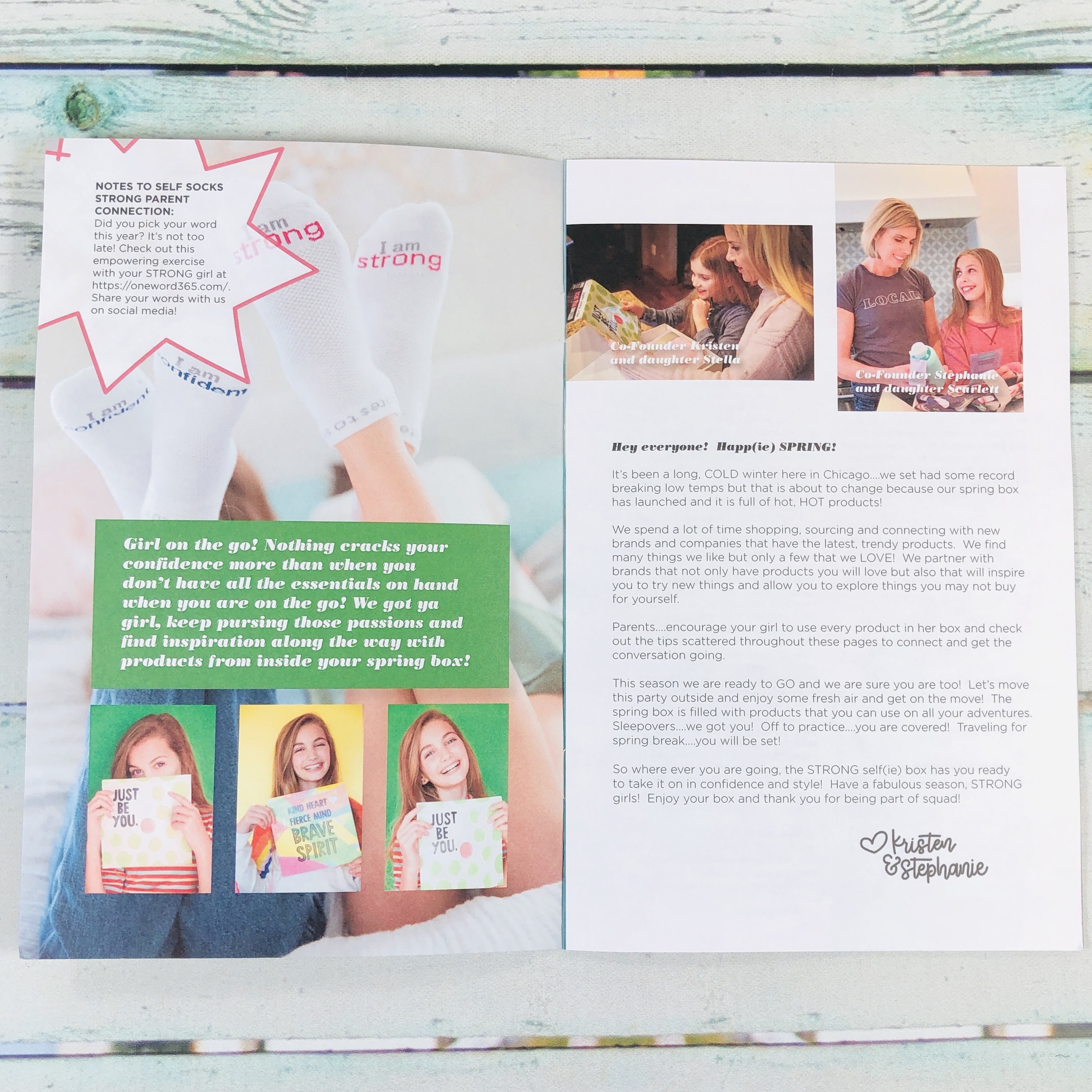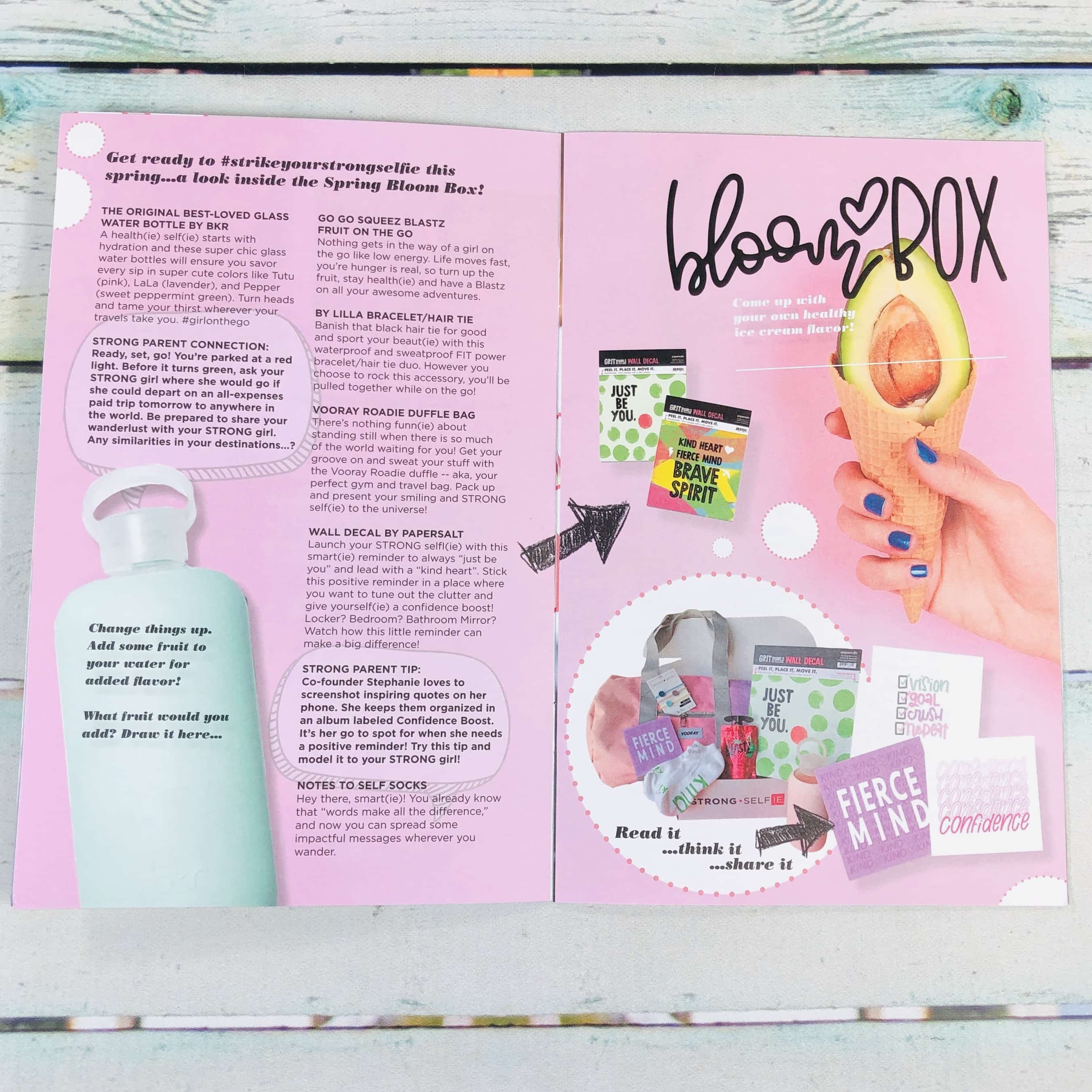 Keep in mind that this page is all about the Bloom Box, which is for younger girls aged 8-12.
This page is specific to the Burst Box, which is for girls aged 13-17 and is being reviewed in this post.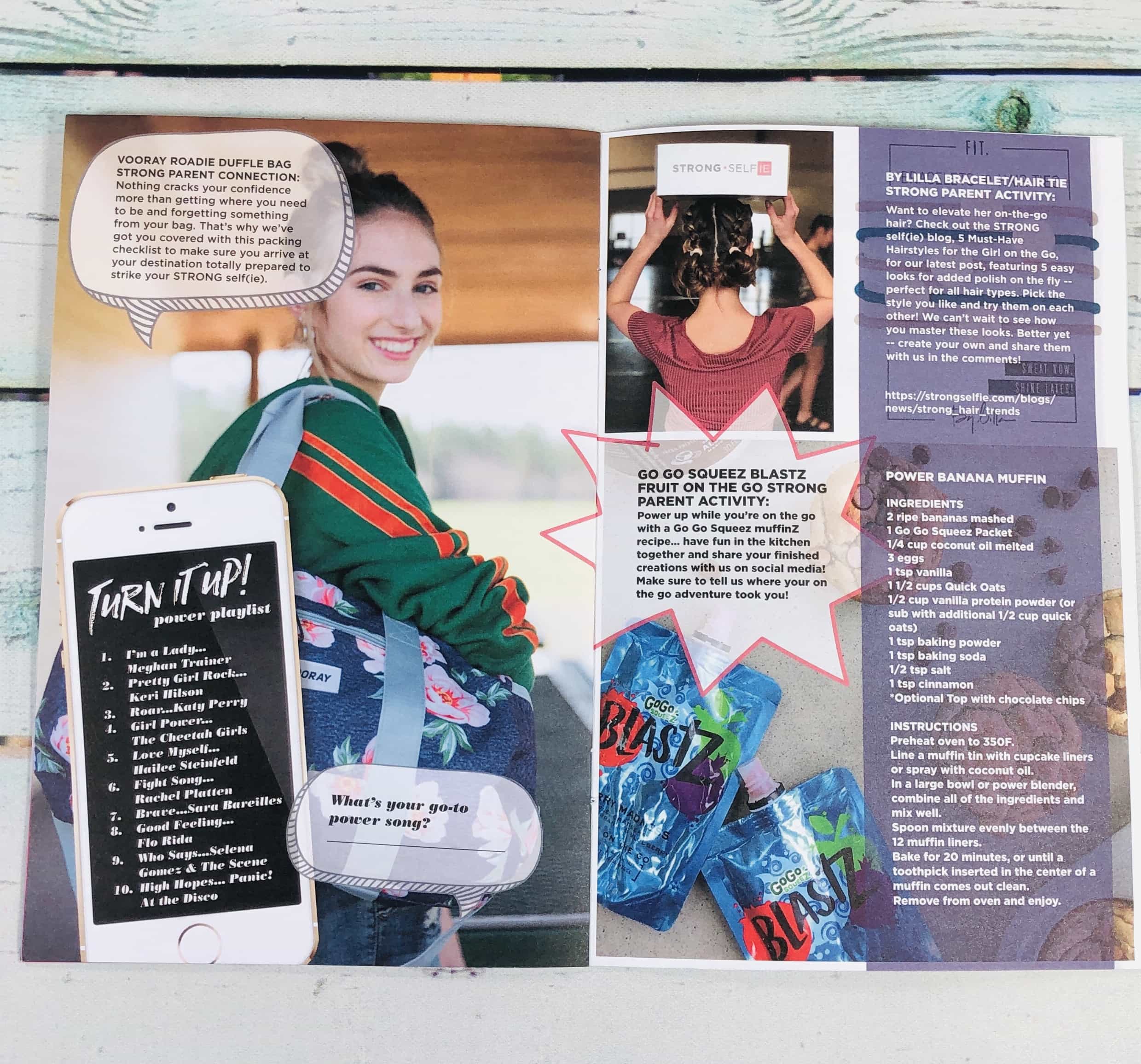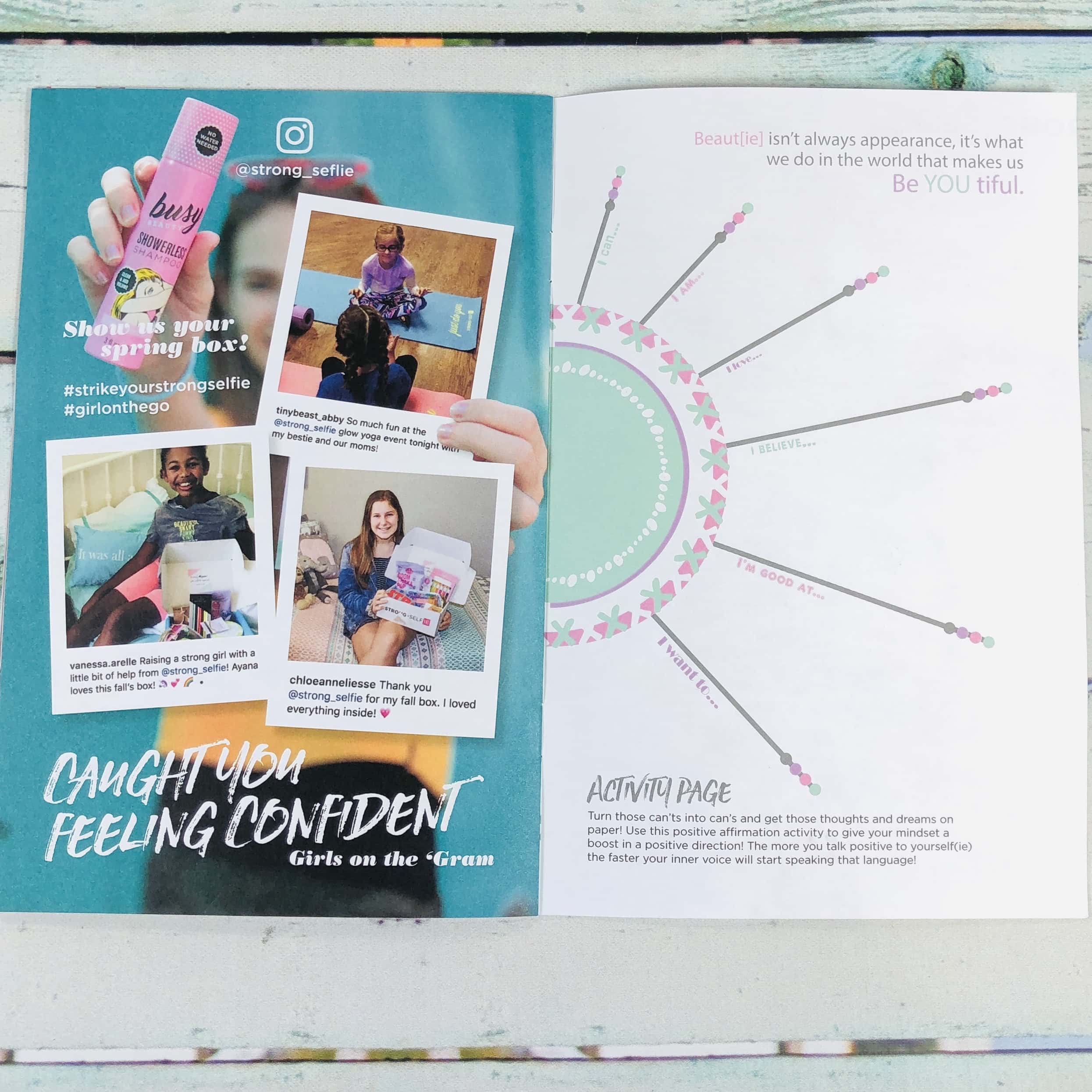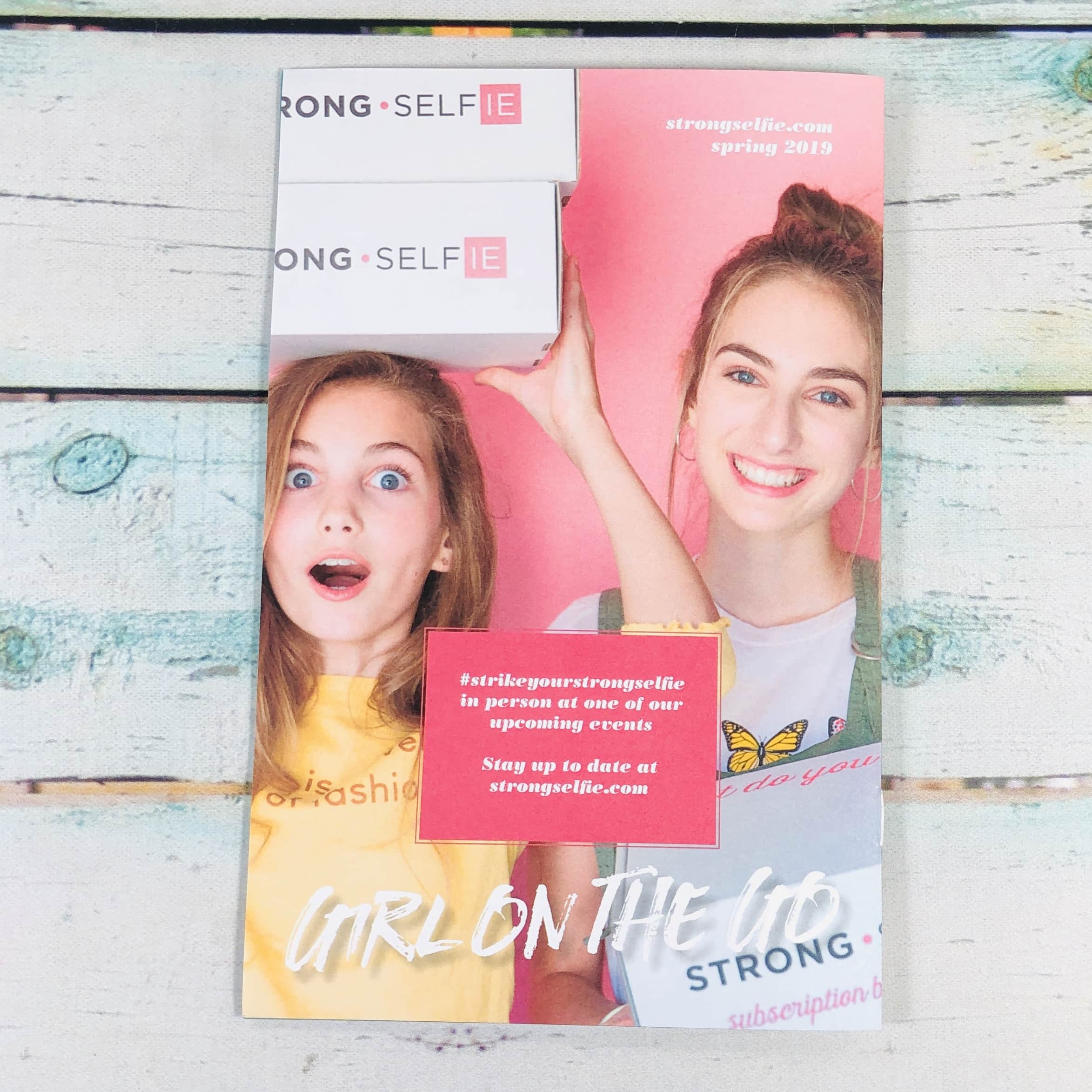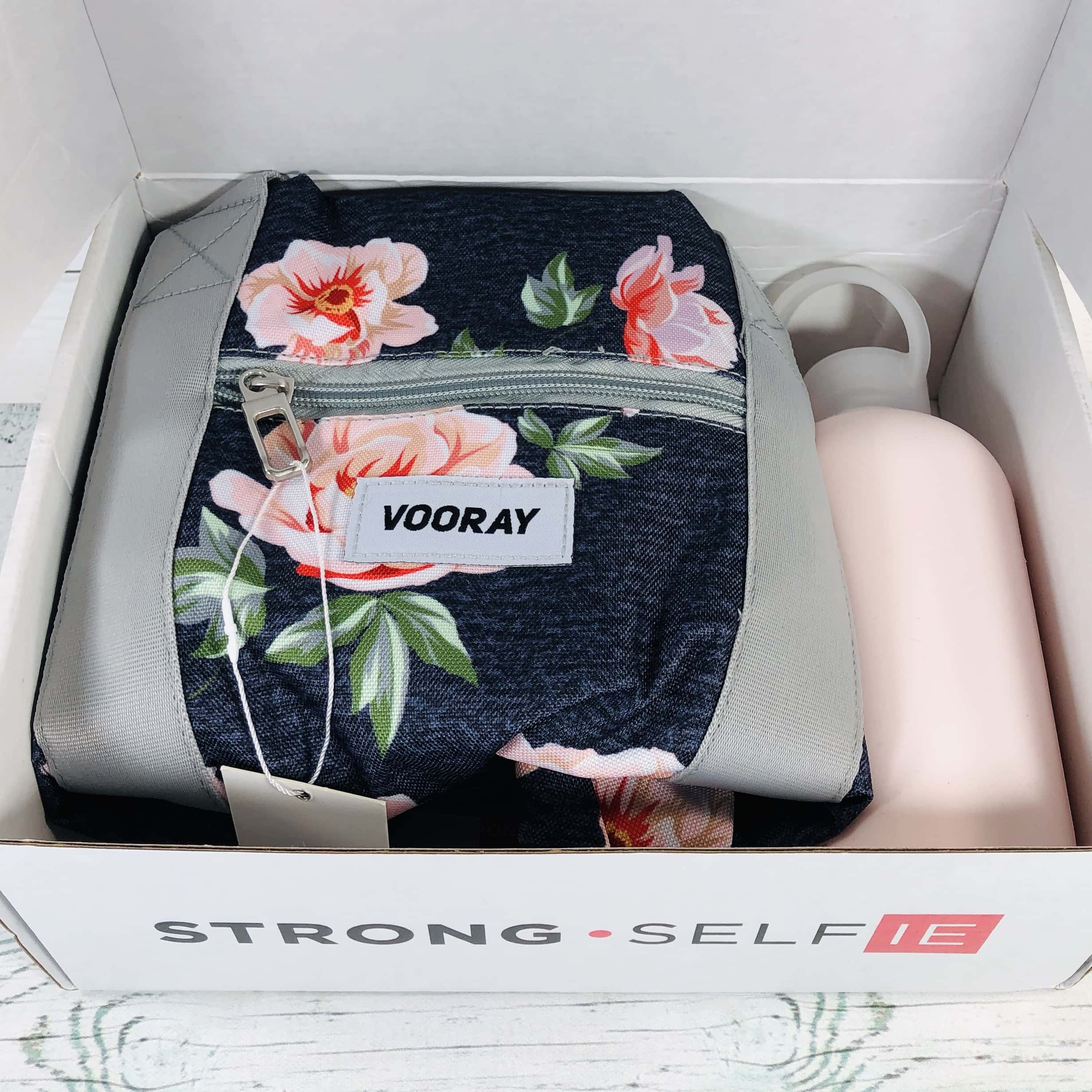 The reaction I get when my daughter sees that her box has arrived is just heart-warming. She hangs around and we unbox it together.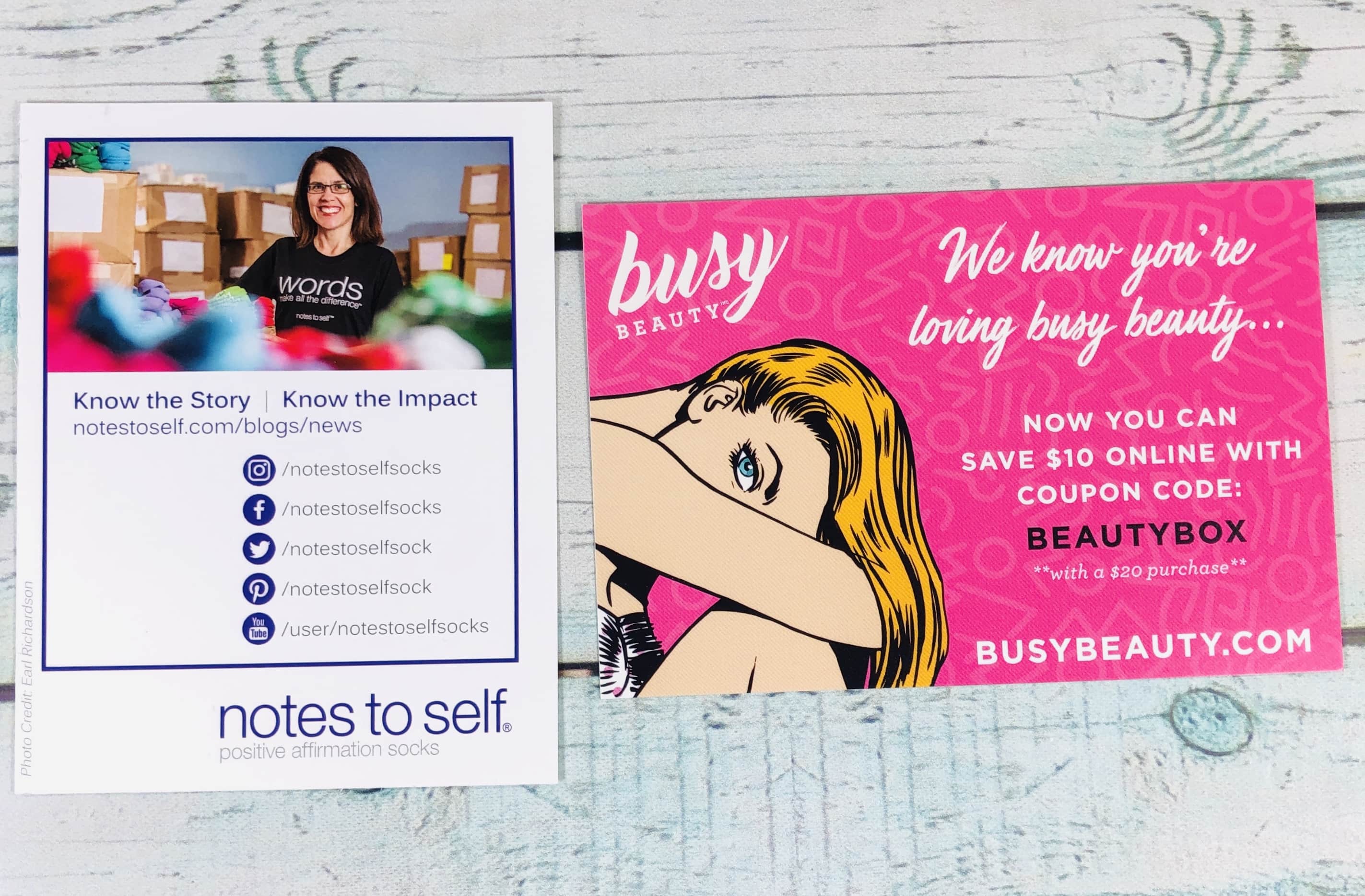 There were a couple of cards from vendors and they included discount codes.
I found two vinyl decals that my daughter put on her laptop. Each one is 2″ wide.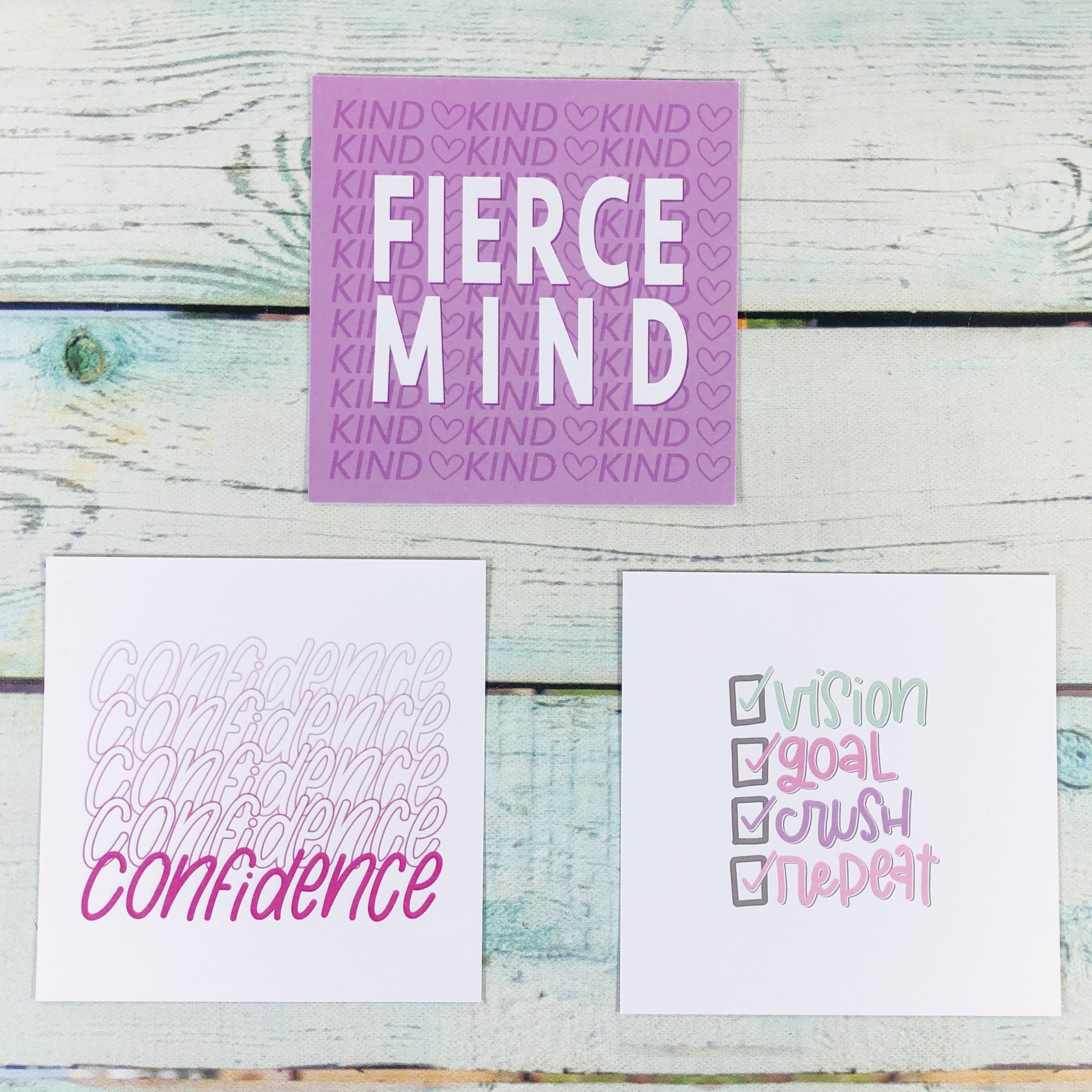 There were some Confidence Cards that can be shared with friends.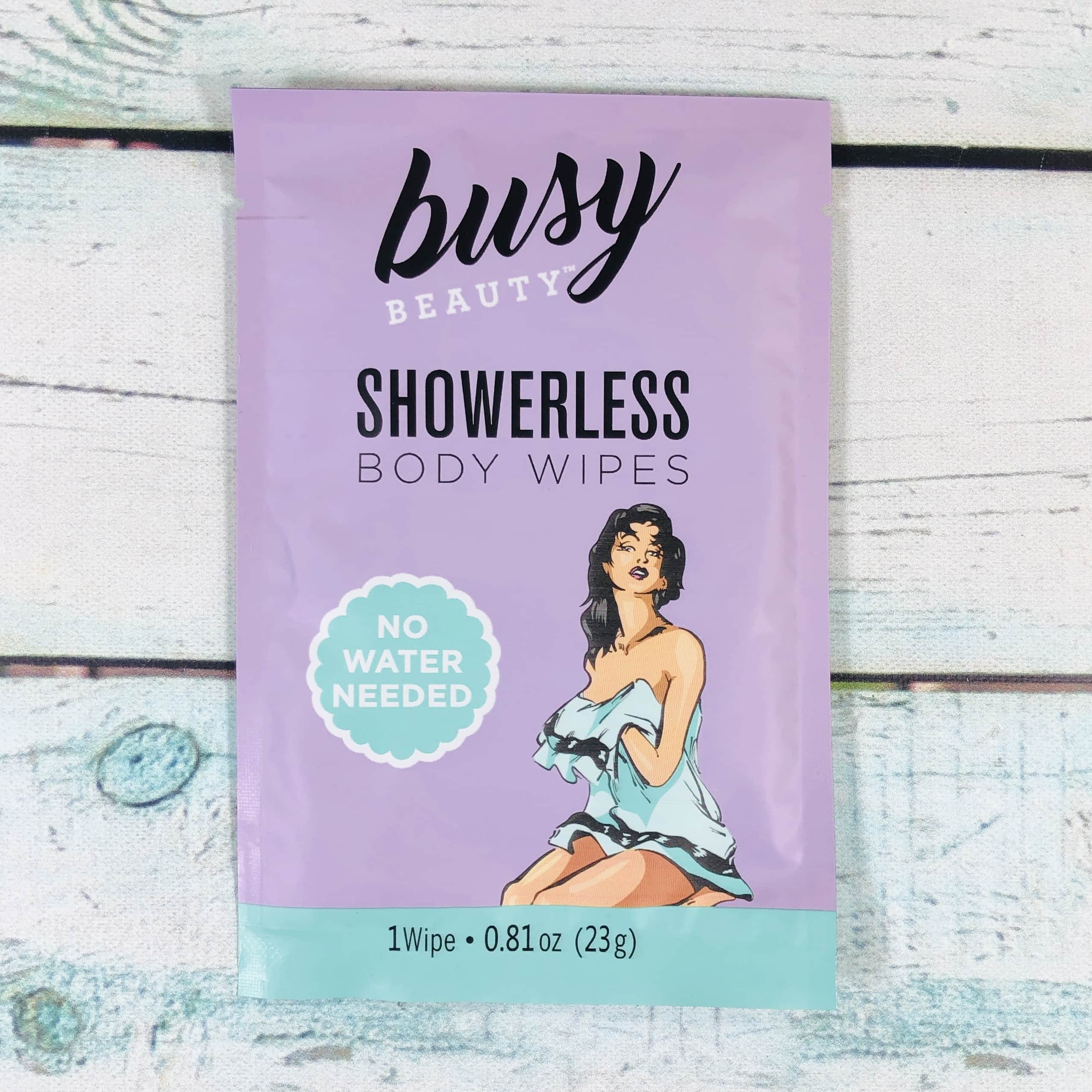 Busy Beauty Showerless Body Wipes ($1.20) Karina took one look at this and said it would be perfect for after dance class. It's the first period of her school day, every day, and there's no place to shower and she has to get ready for the rest of the school day.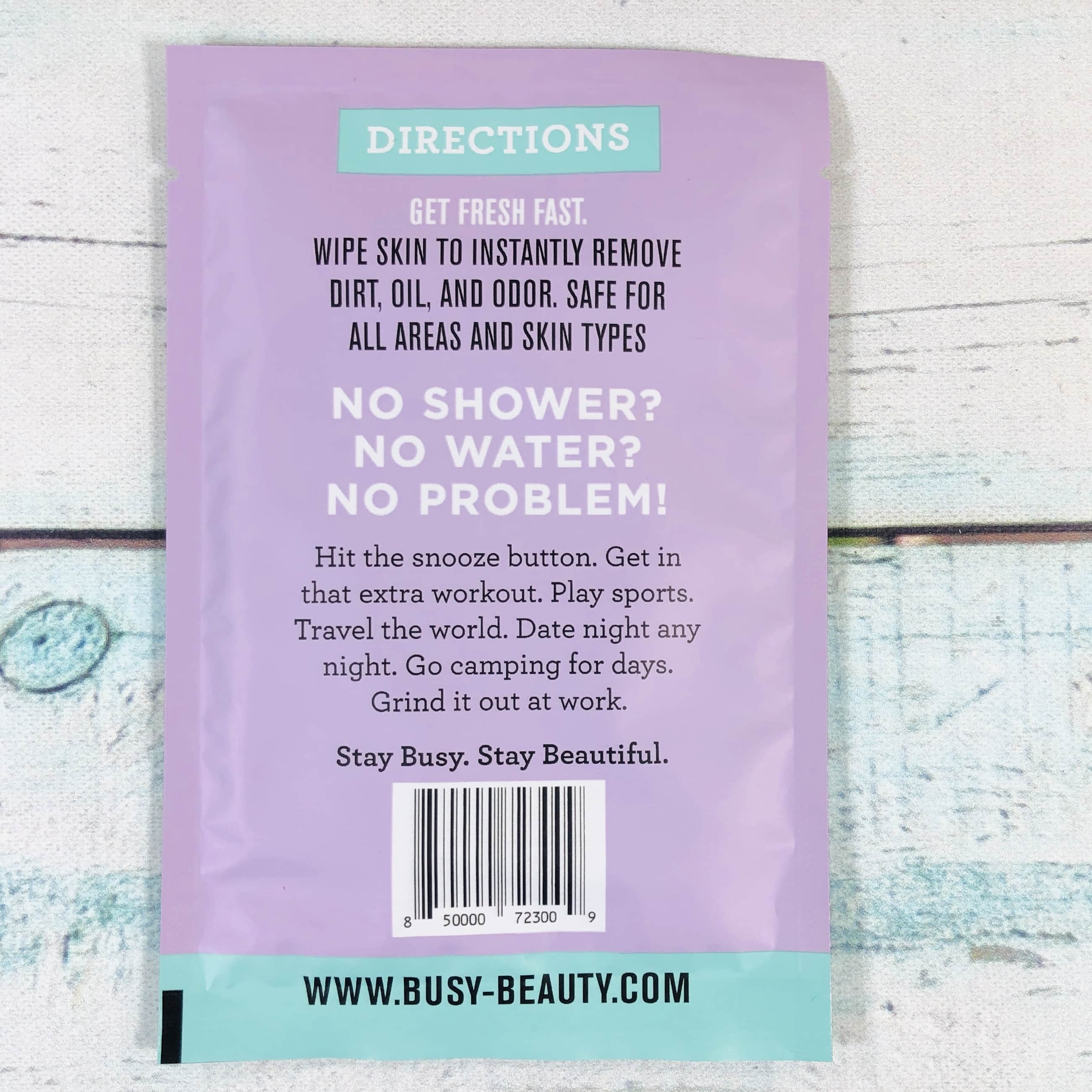 I couldn't find a full list of ingredients (I assume it is on the full-sized box?) but water and some essential oils are listed on the website. You could also take these on a camping trip or use after going to the gym.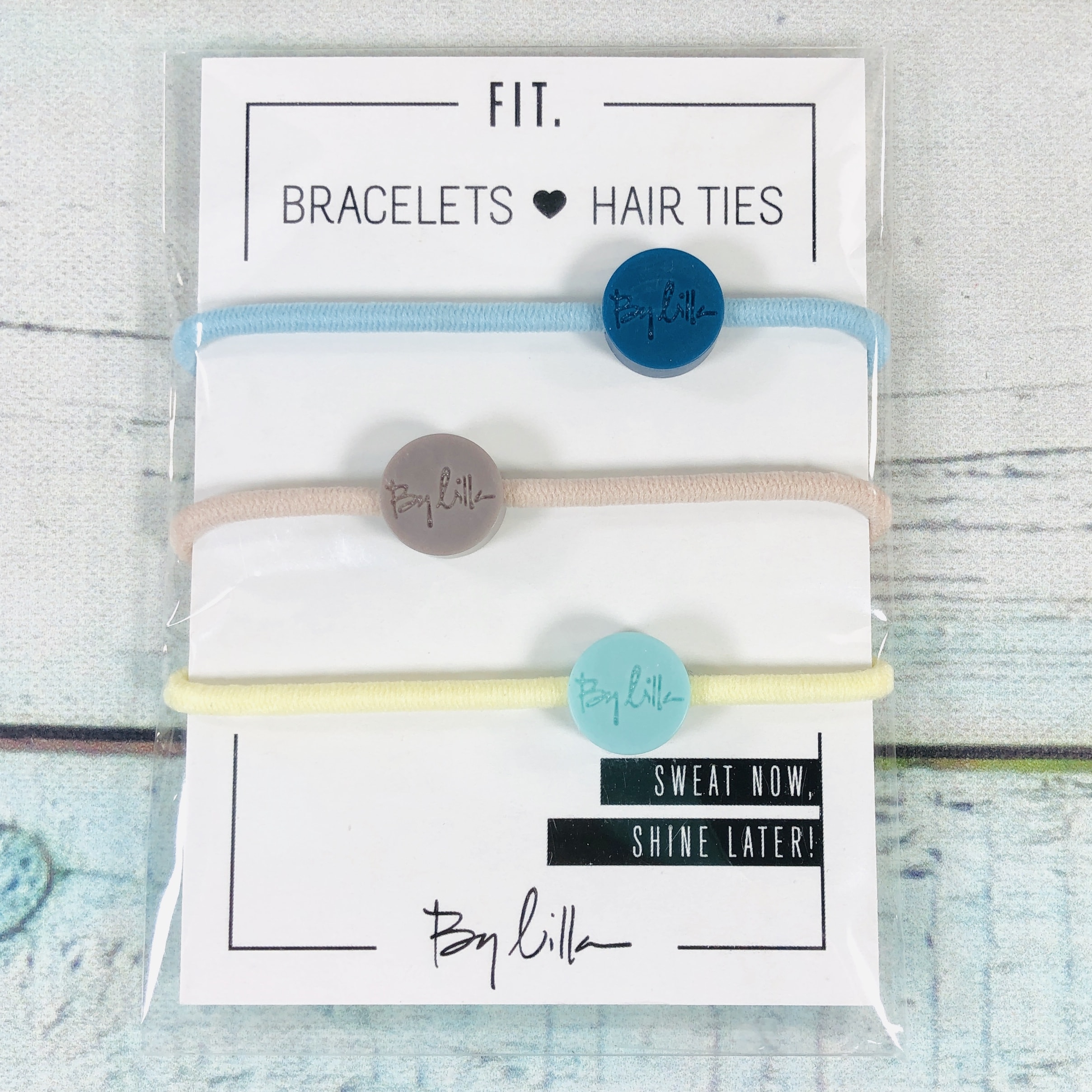 FIT By Lilla Hair Tie/Bracelet ($9.60?) I linked to a similar item since I couldn't find this particular grouping. Karina was happy to have new hair ties and the fact that they look like cute bracelets that are there when you need to put your hair up is just a bonus.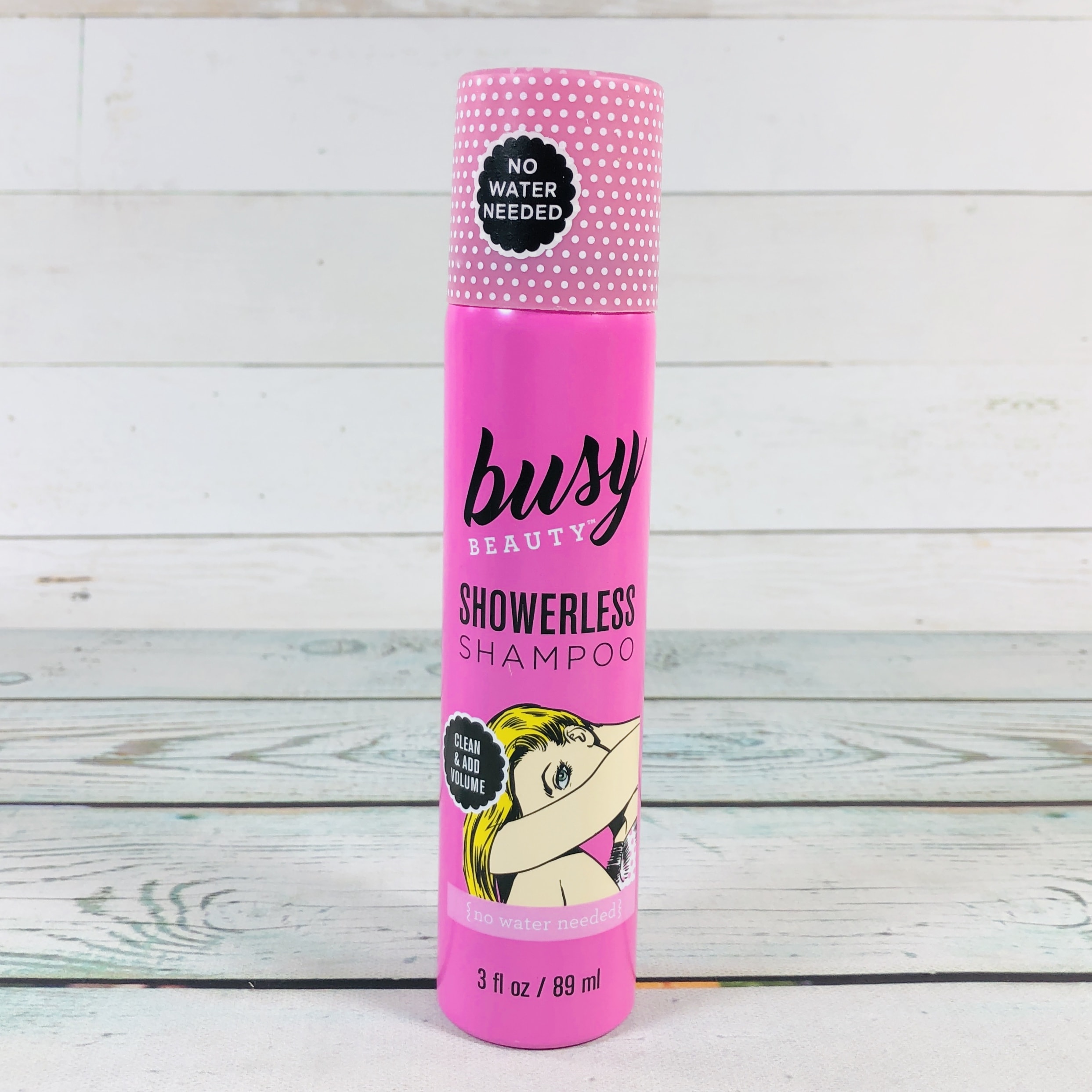 Busy Beauty Showerless Shampoo ($10) Again, Karina was super excited to see this dry shampoo. She isn't usually a fan of dry shampoo but she says this one doesn't change the color of her hair. When you have dark hair, the usual dry shampoos leave a white cast that makes the hair look grey.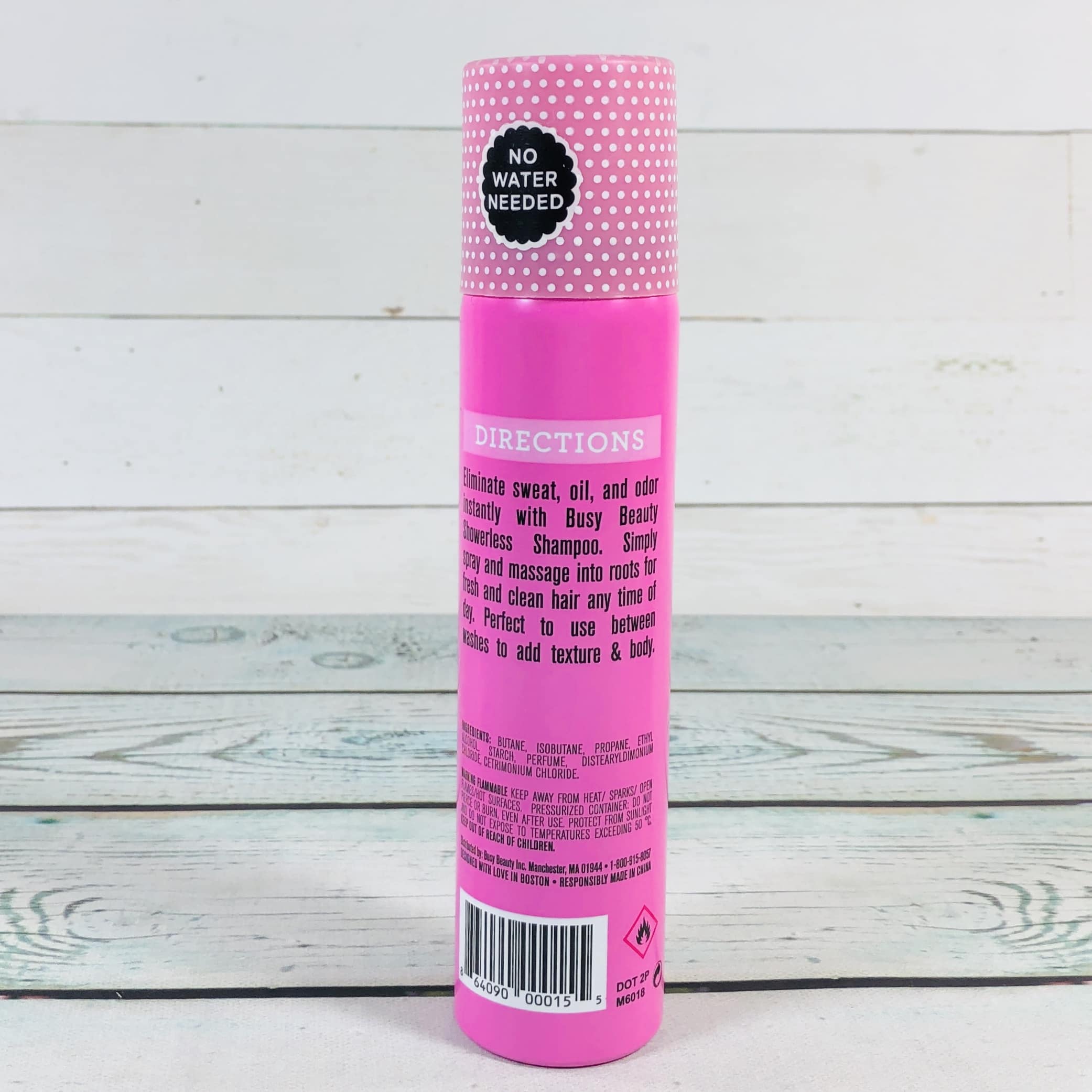 Just spray and wait a minute before brushing through.
GoGo Squeeze Blastz Berry Madness ($1.39) was the first item to go when Karina opened the box. The nice thing about these pouches is that they are easy to pack in a bag since they don't need refrigeration. I've never actually tried one but I believe they are like applesauce but with unique fruity flavors.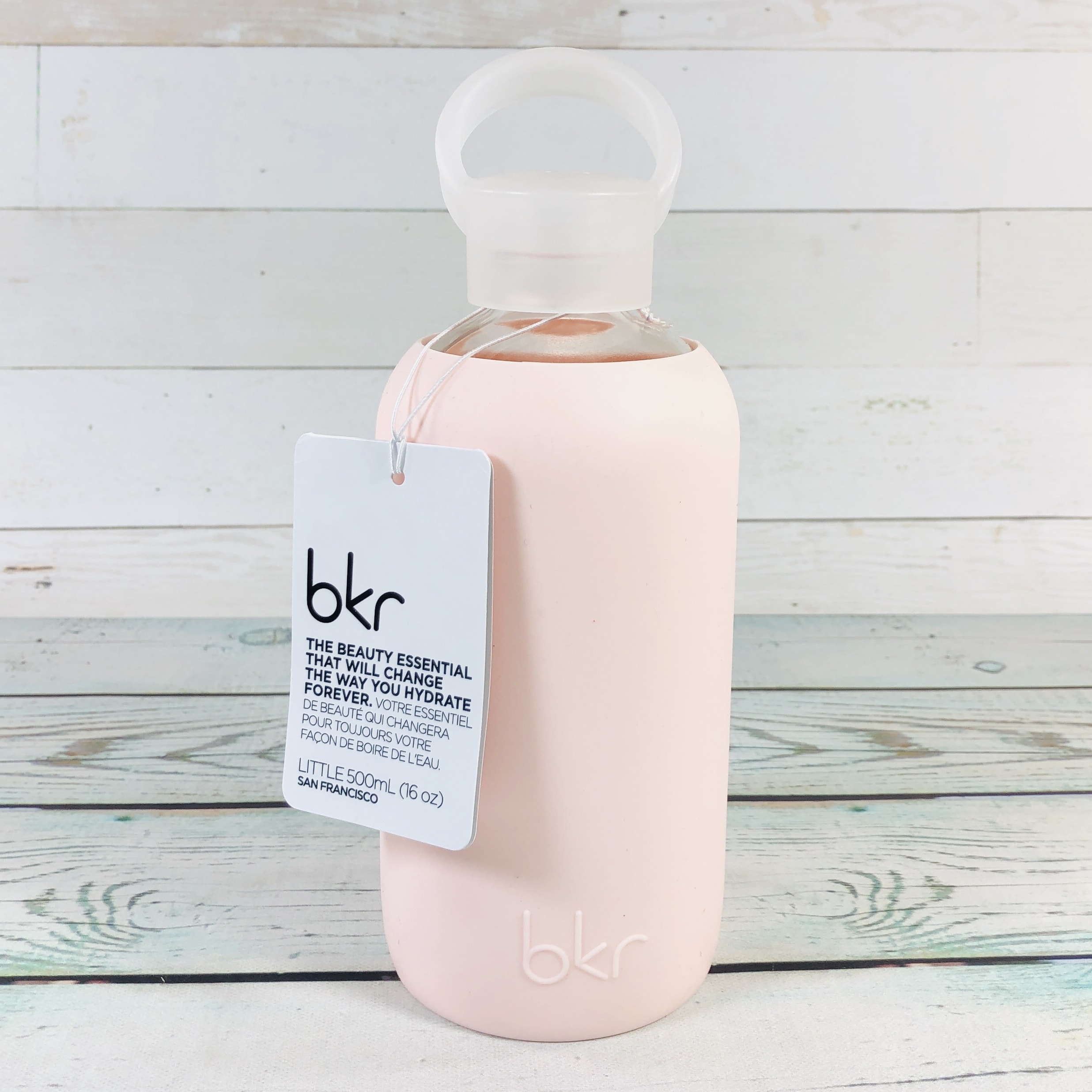 BKR Glass Water Bottle ($38) Even I was amazed when I saw this water bottle in the box! I prefer glass water bottles since they keep water tasting the way it should. Subscribers received one of three different colors.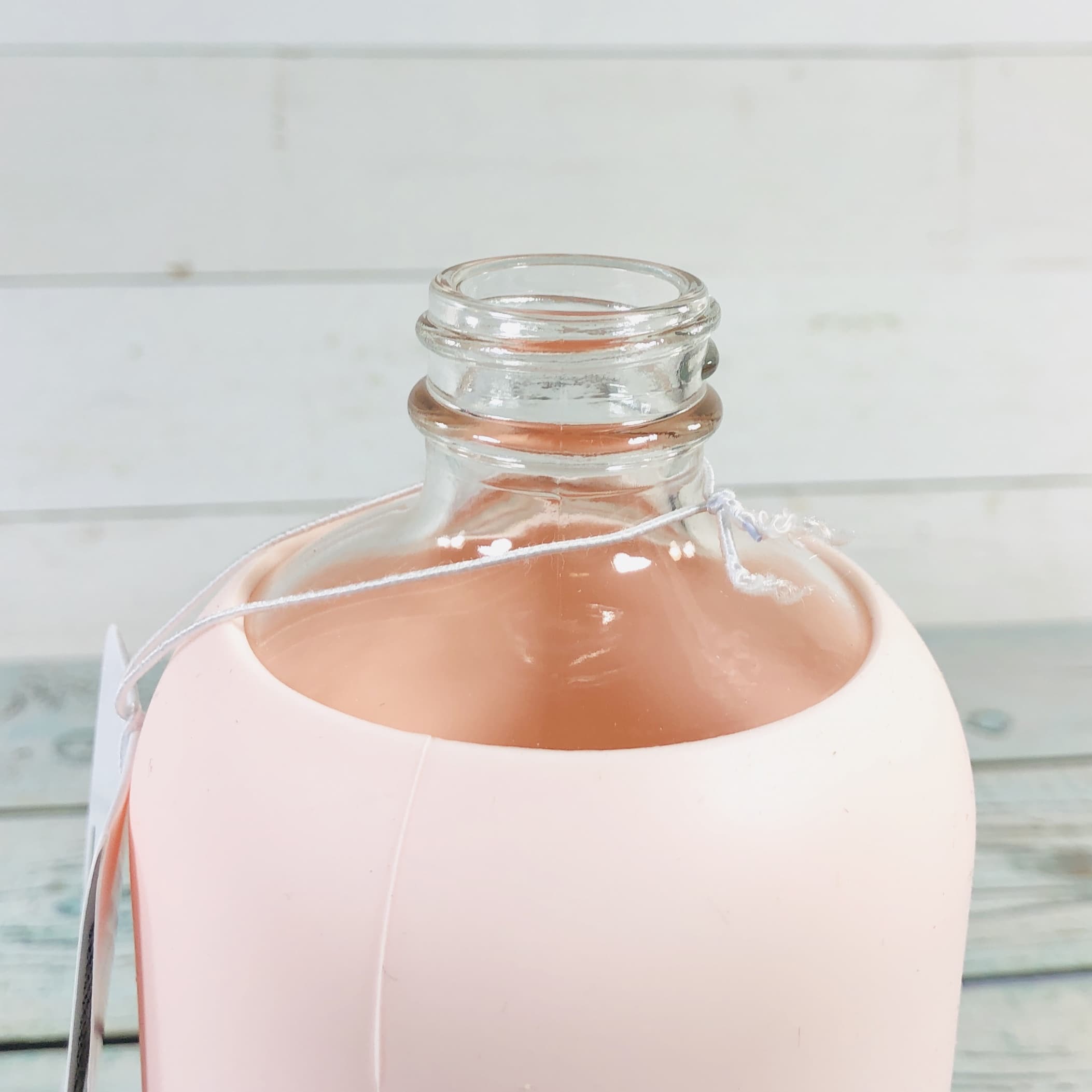 The opening reminds me of a soda bottle. You can place this in the top rack of a dishwasher or wash with soapy water. You can order a special bottle brush or ice tray from the BKR site. It's not unbreakable, although the sleeve should help give it some cushion if it falls, although all bets are off if the lid isn't on (don't ask me how I know).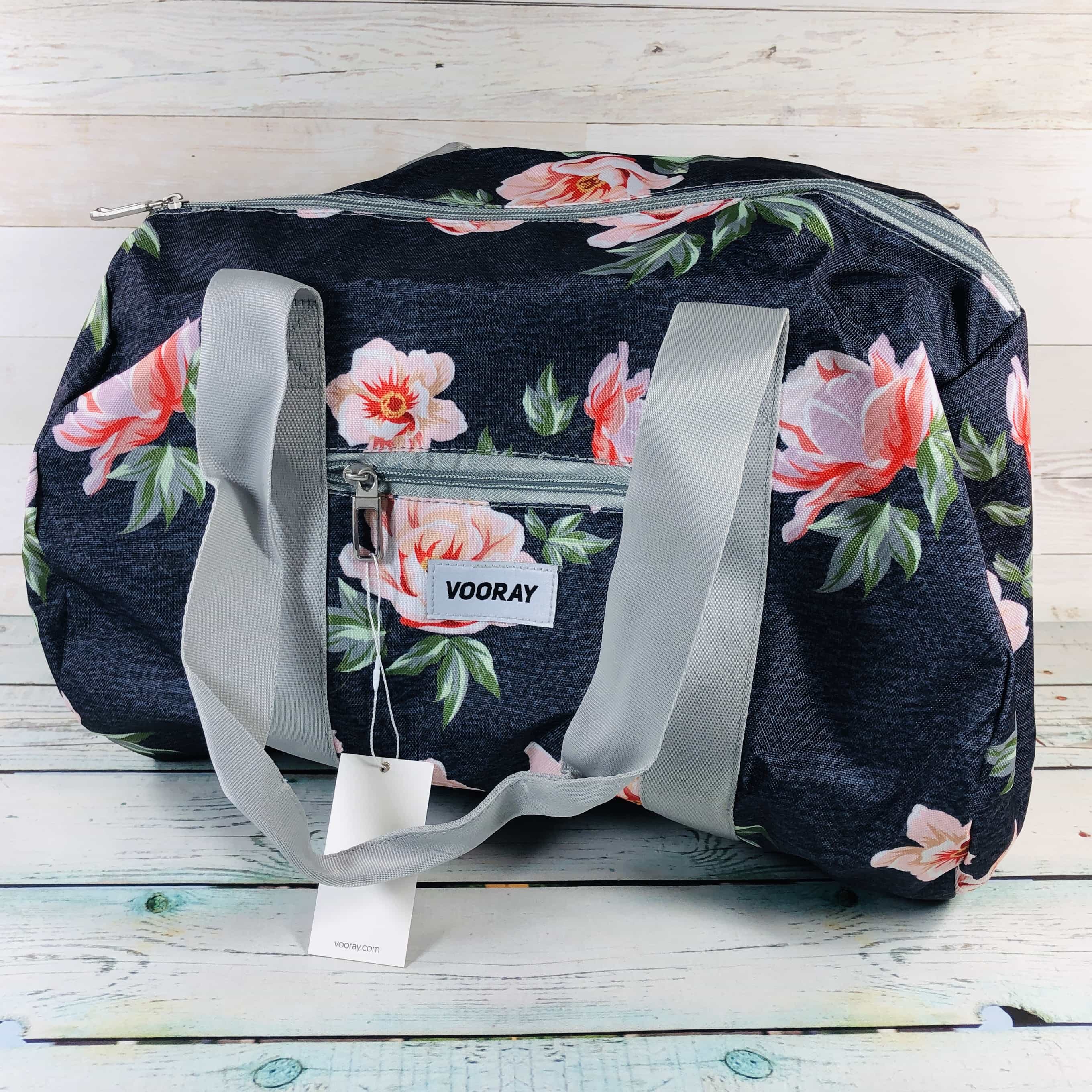 Vooray Rose Navy Roadie Duffel Bag ($39.99) The only difference I could see between this bag and the one online is that this one doesn't have clips or a strap or a second side pocket. Or an interior zipped pocket.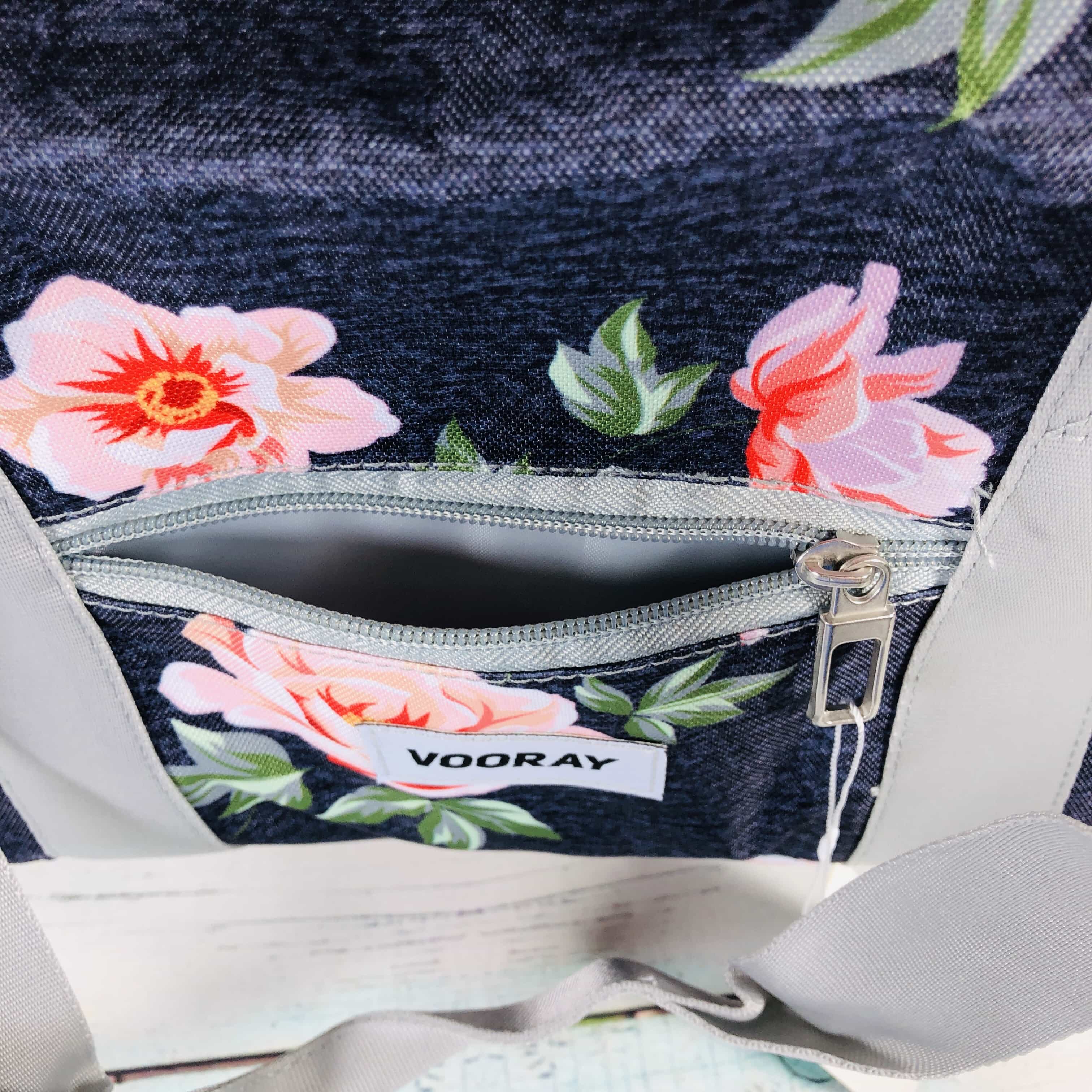 There was one side pocket and it has a zipper.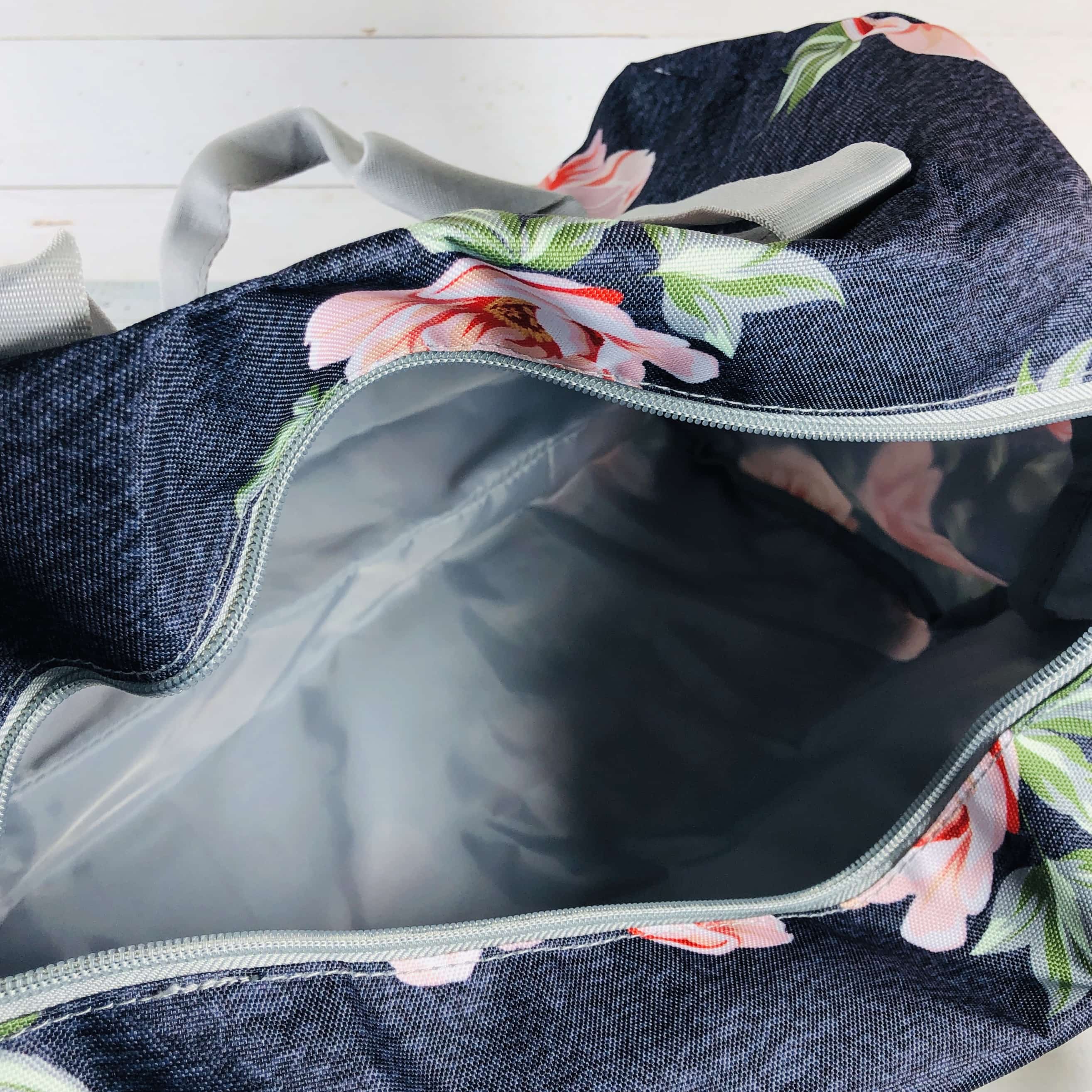 The inside is lined with grey material that can be wiped clean. The straps are grey too.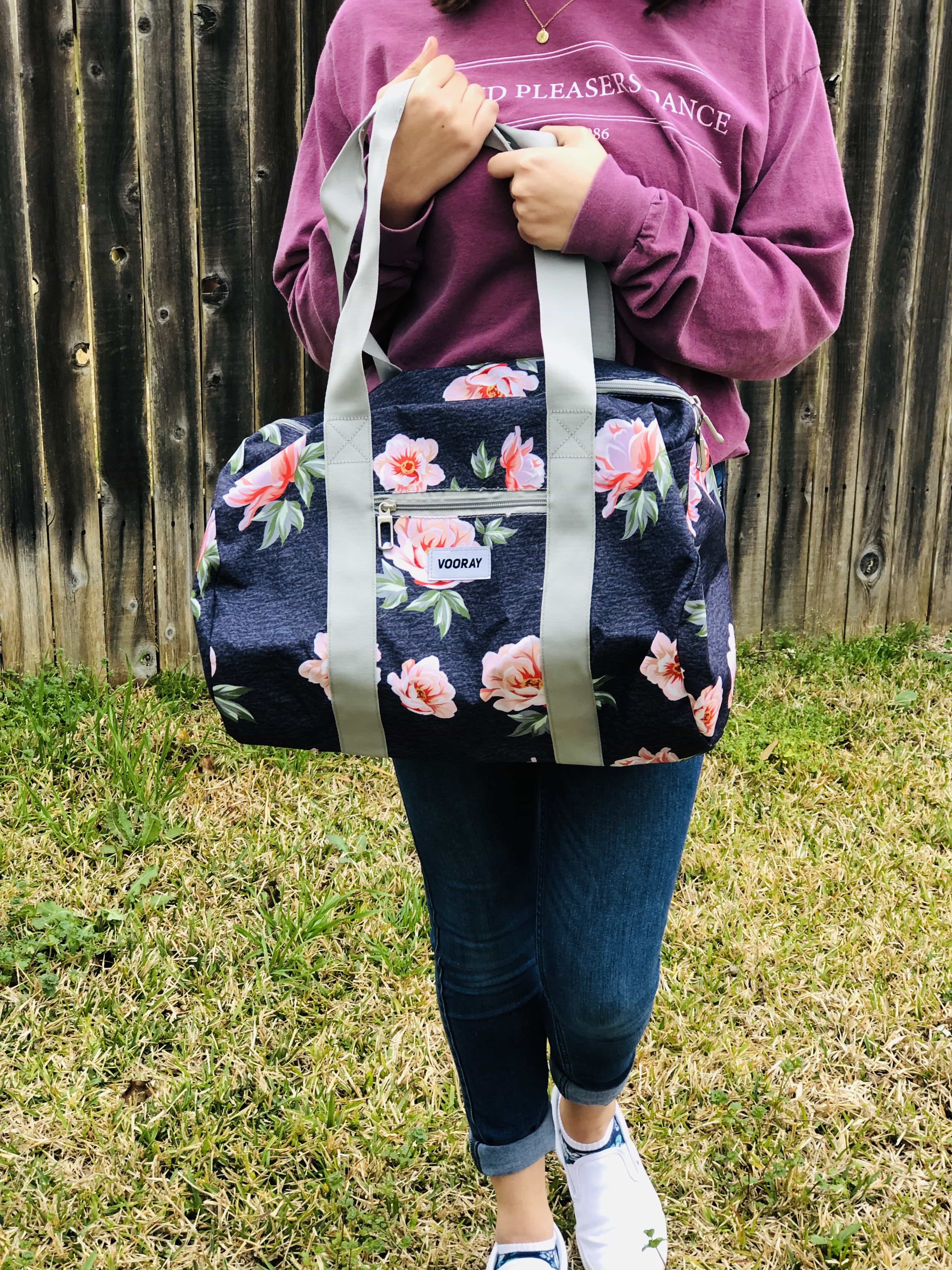 Here you can see the size of the bag. Karina loves it and the print is sweet without being overly girly. It's a well-made bag and perfect for toting on a weekend trip.
I Am Strong White Low Cut Socks ($12.99) are athletic socks with arch support, I appreciate socks like this! They also feature positive affirmations and say "I Am Strong" across the toes. They are very high quality with extra cushioning.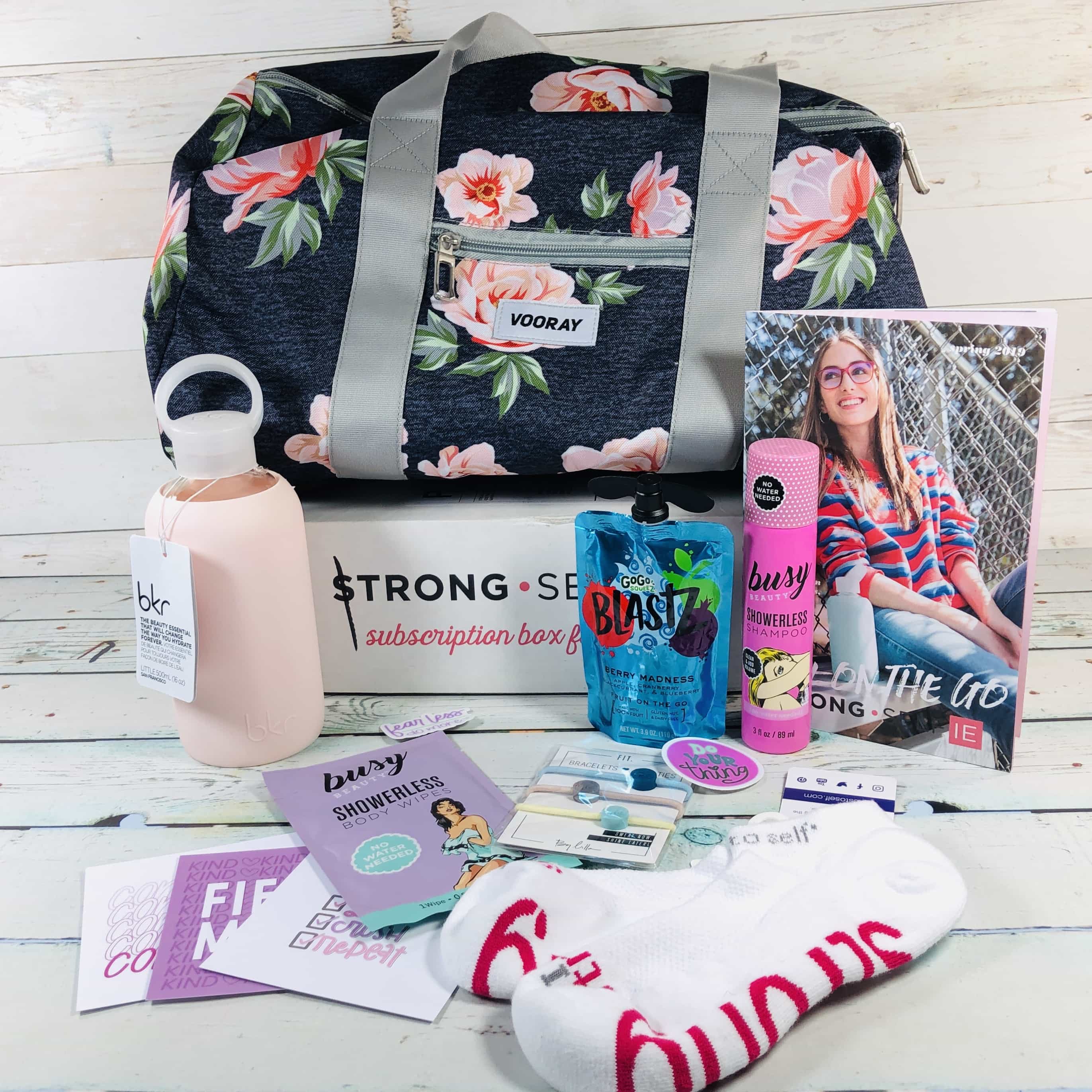 I think this was probably the best STRONG self(ie) box yet, and believe me, they have all been awesome! The magazine was very impressive and had extras inside like a playlist and activity page. Not one item felt like filler, and each item was useful to my daughter. In fact, I found myself wanting a box like this just for me! The value was an amazing $113.17!
What do you think of STRONG self(ie)? Let me know in the comments!