Scentbird For Men is a monthly cologne and Eau de parfum subscription. Each month, you get a thirty-day supply of your chosen cologne in a deluxe-size sprayer. 
DEAL: Get your second month free when you use this link!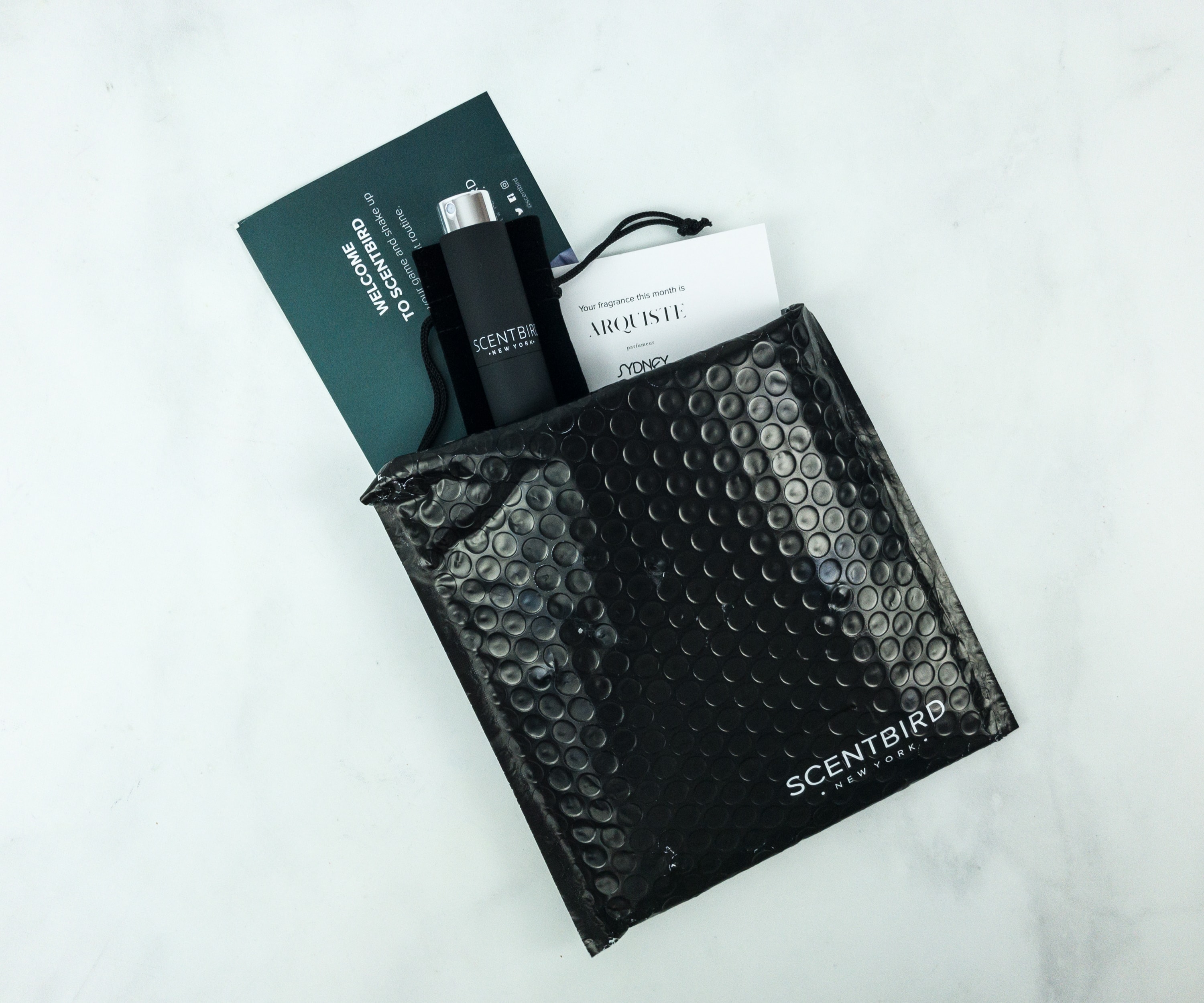 When you join you fill out a profile – including three of your favorite designer fragrances – then you make a wishlist of colognes you'd like to try. Your first month includes a metal tube sprayer case to hold your current cologne sprayer. You can add extra cases to an existing subscription for $12.95. For subsequent months, the cologne vial is packed in a cardboard tube.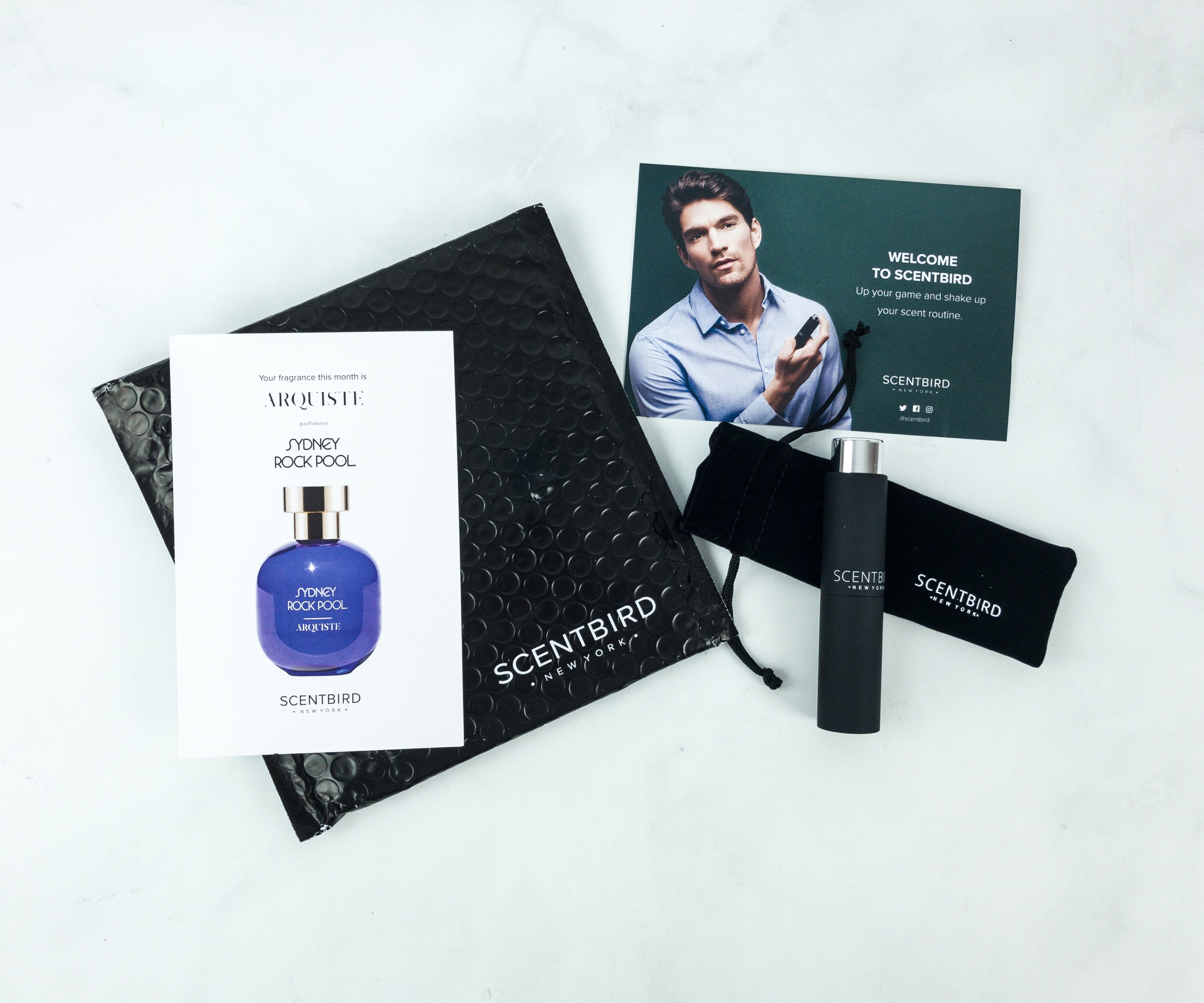 Everything inside my pack!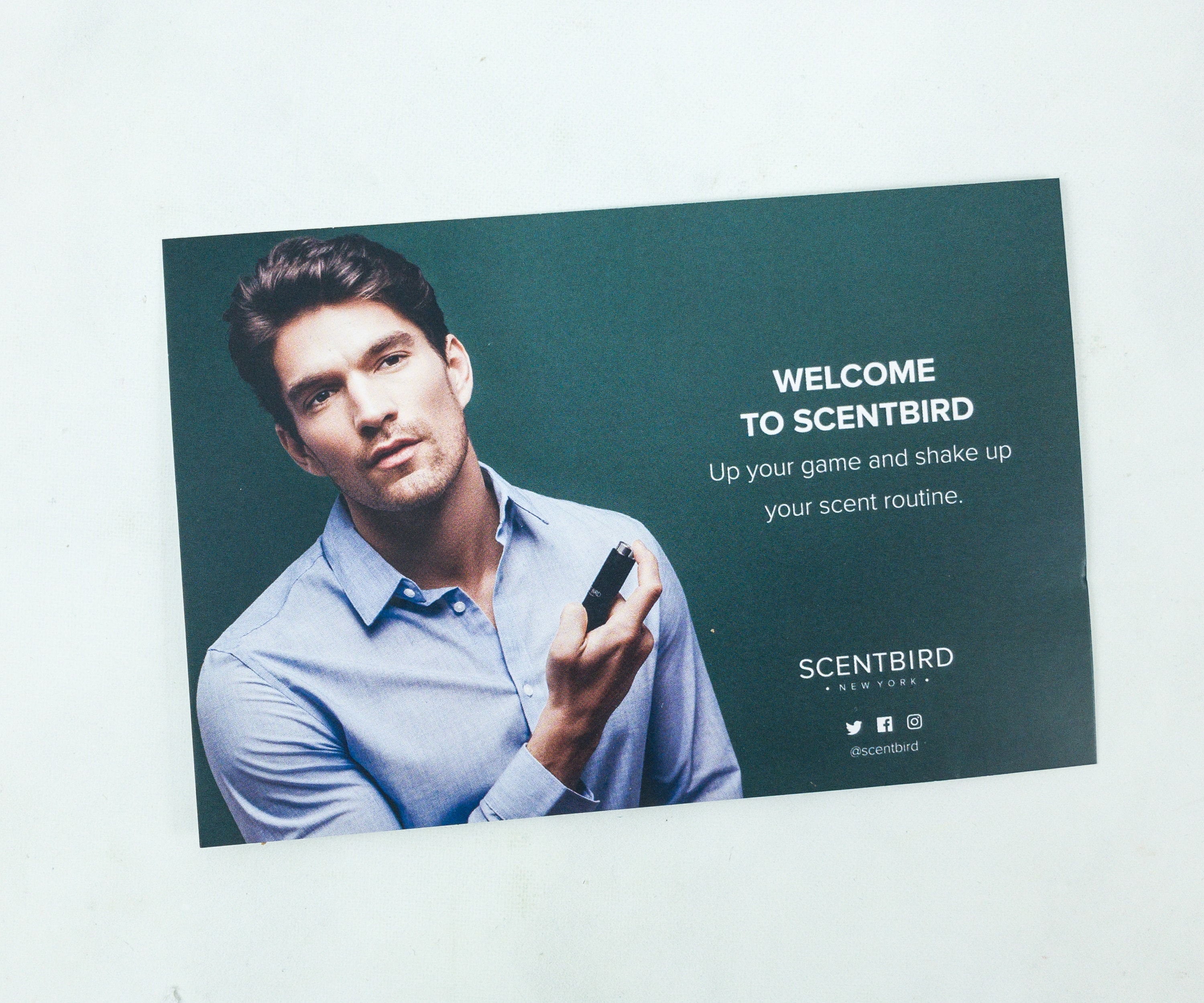 Scentbird decants the cologne from the manufacturer's bottle to an 8 ml glass vial with a pump sprayer. The colognes are 100% authentic, and you save a lot of money because of the repackaging and single-month portioning. Simply put, this is cheaper than a full-size bottle, and a good way to try out cologne and find out what suits your taste. You can buy an additional tube for each new month's fragrance, use the vial without an outer case, or swap out the glass cologne vial and use the first month's metal tube over and over again — whatever works best for you.
The flip side of the card reminds you how to use your sprayers and set up your queue to keep your favorites fragrances coming. You can manage your scent queue online and rate colognes you've tried to get better-tailored recommendations.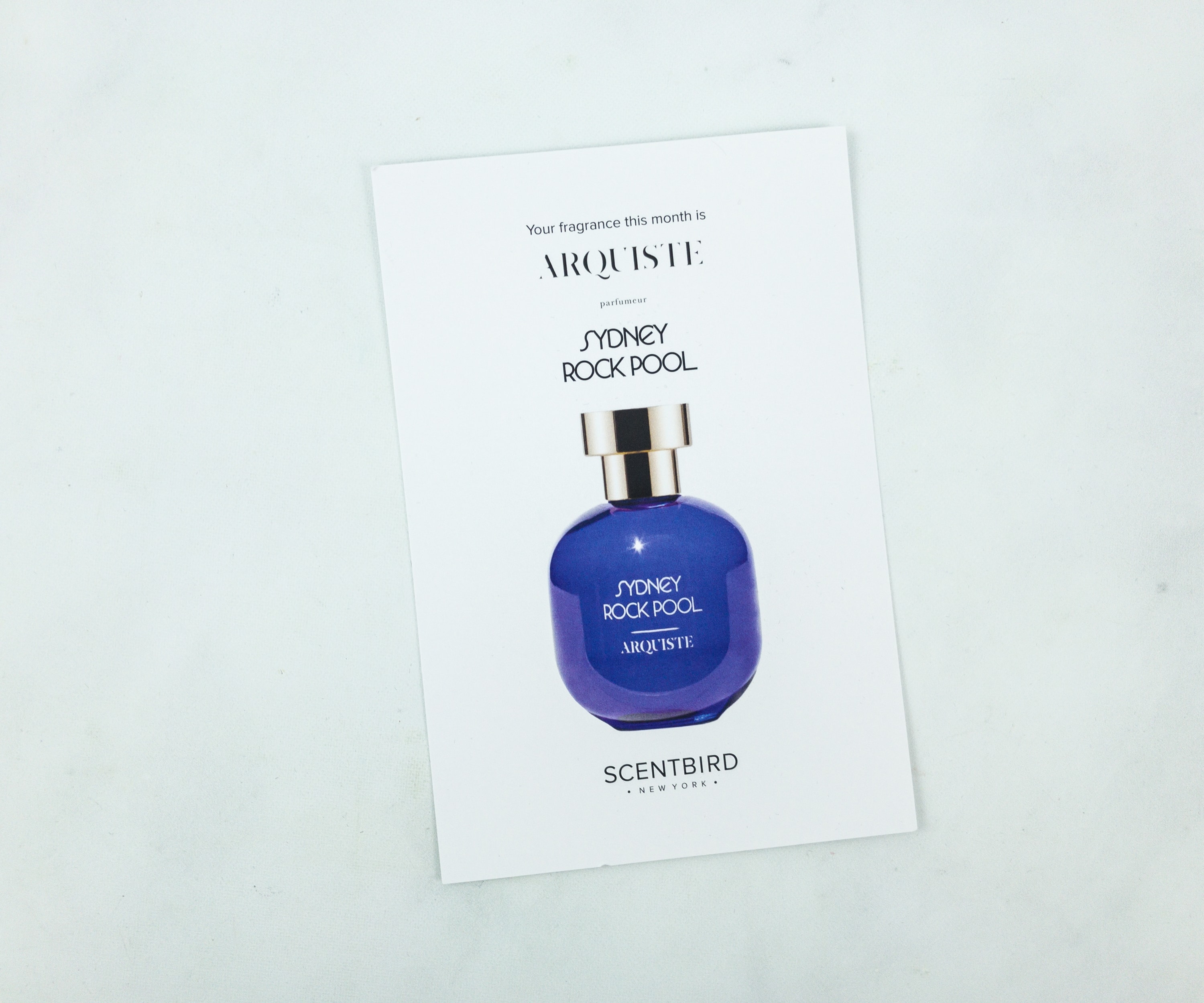 My February 2019 scent is Sydney Rock Pool Arquiste! Scentbird has a featured cologne or eau de toilette each month, but it is just a suggestion — what you receive is determined by the selections you make on your online profile queue.
The back of the card gives you more info about your scent. It lists the main notes of the fragrance — this makes it easier to identify the components and figure out which ones you really love — you can then round out your queue by picking other fragrances that also have those elements.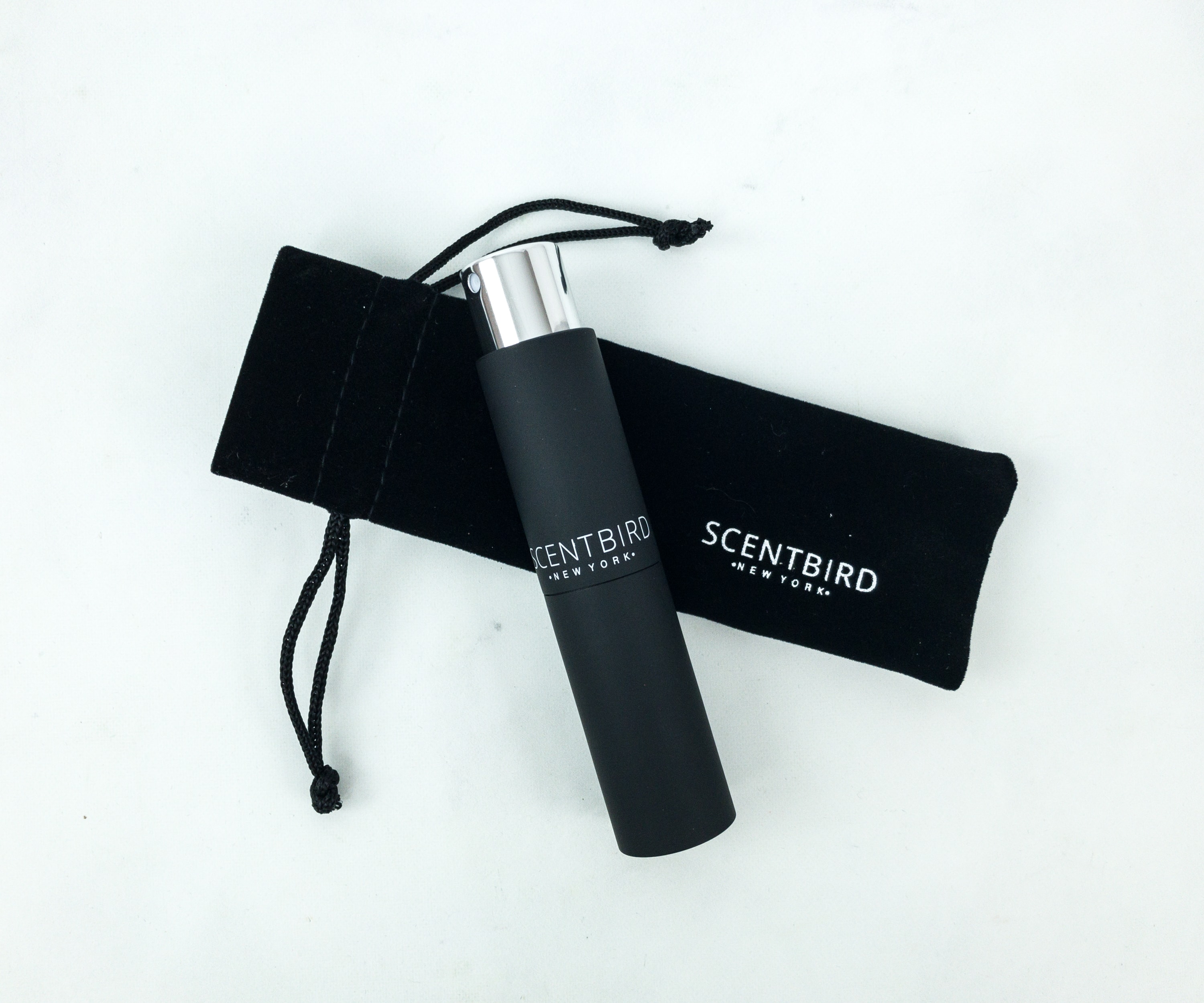 This cologne container is very light and handy, and it's travel-ready even after just being removed from its pouch case, making it the perfect cologne on-the-go!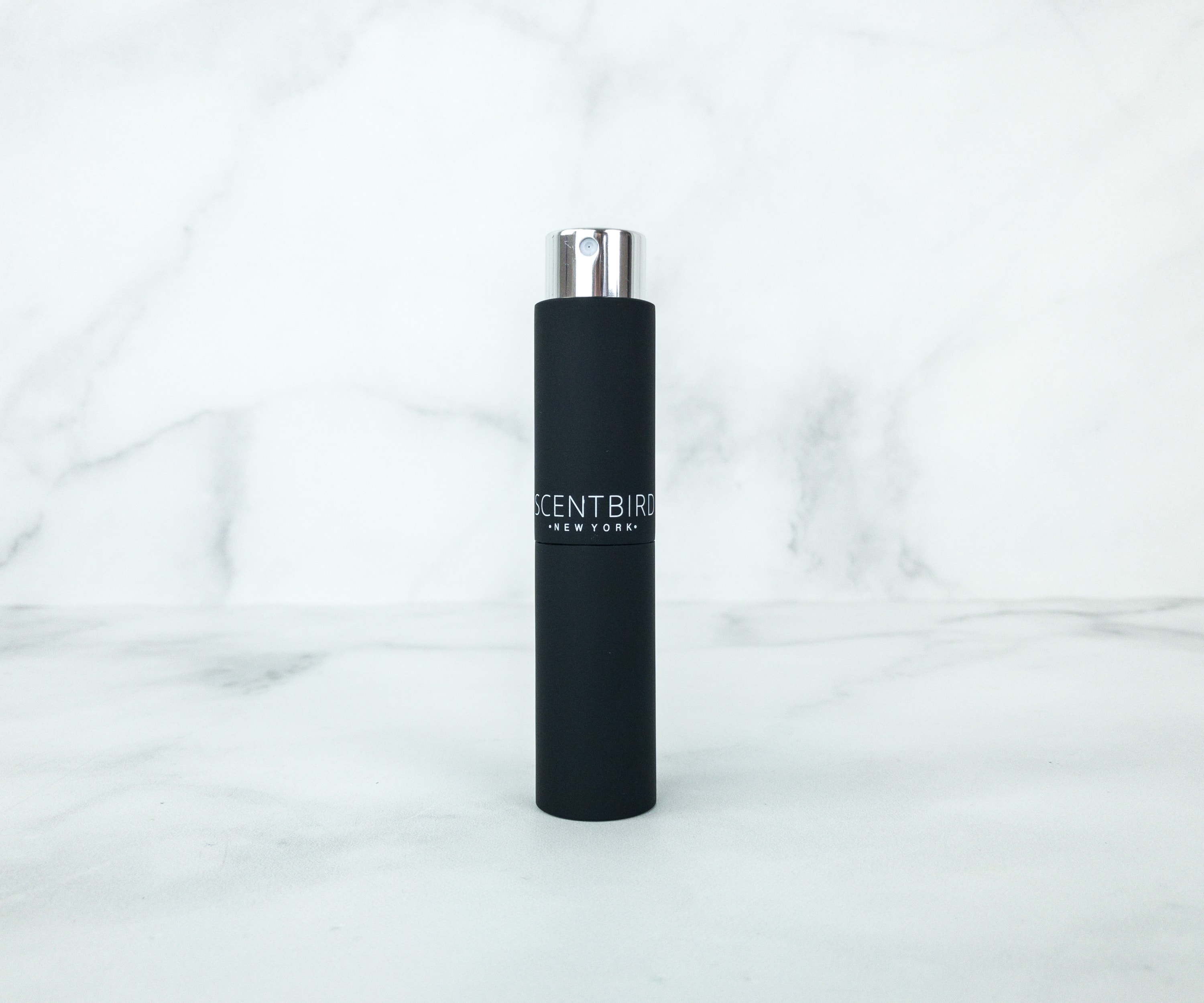 The container also comes with a sleek reusable metal tube that clearly protects the vial to prevent possible breakage and accidental bag leakage. All you need to do is just twist it to spray!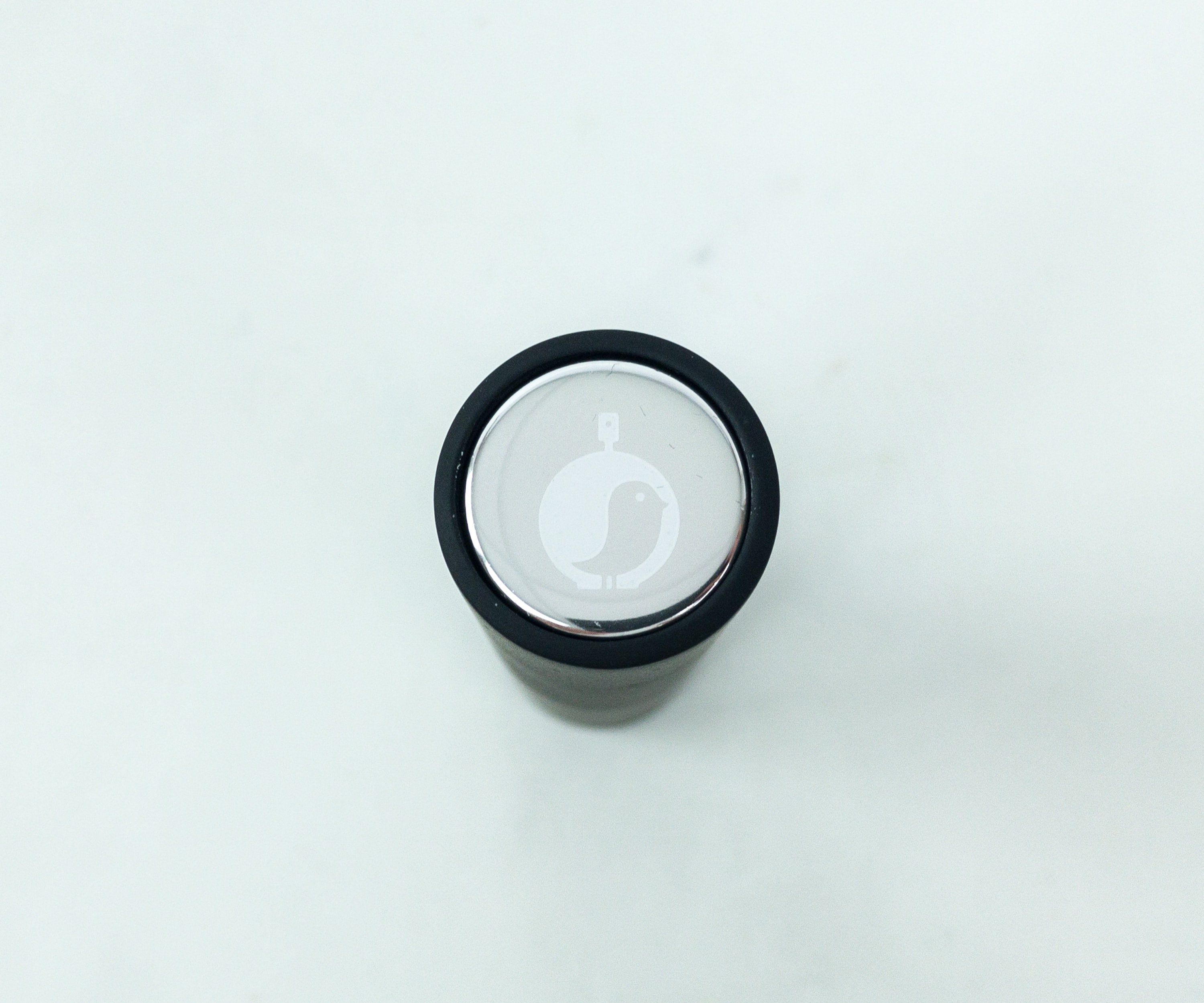 As always, the container is so simple and neat, and the top bears the well-known logo of Scent Bird New York!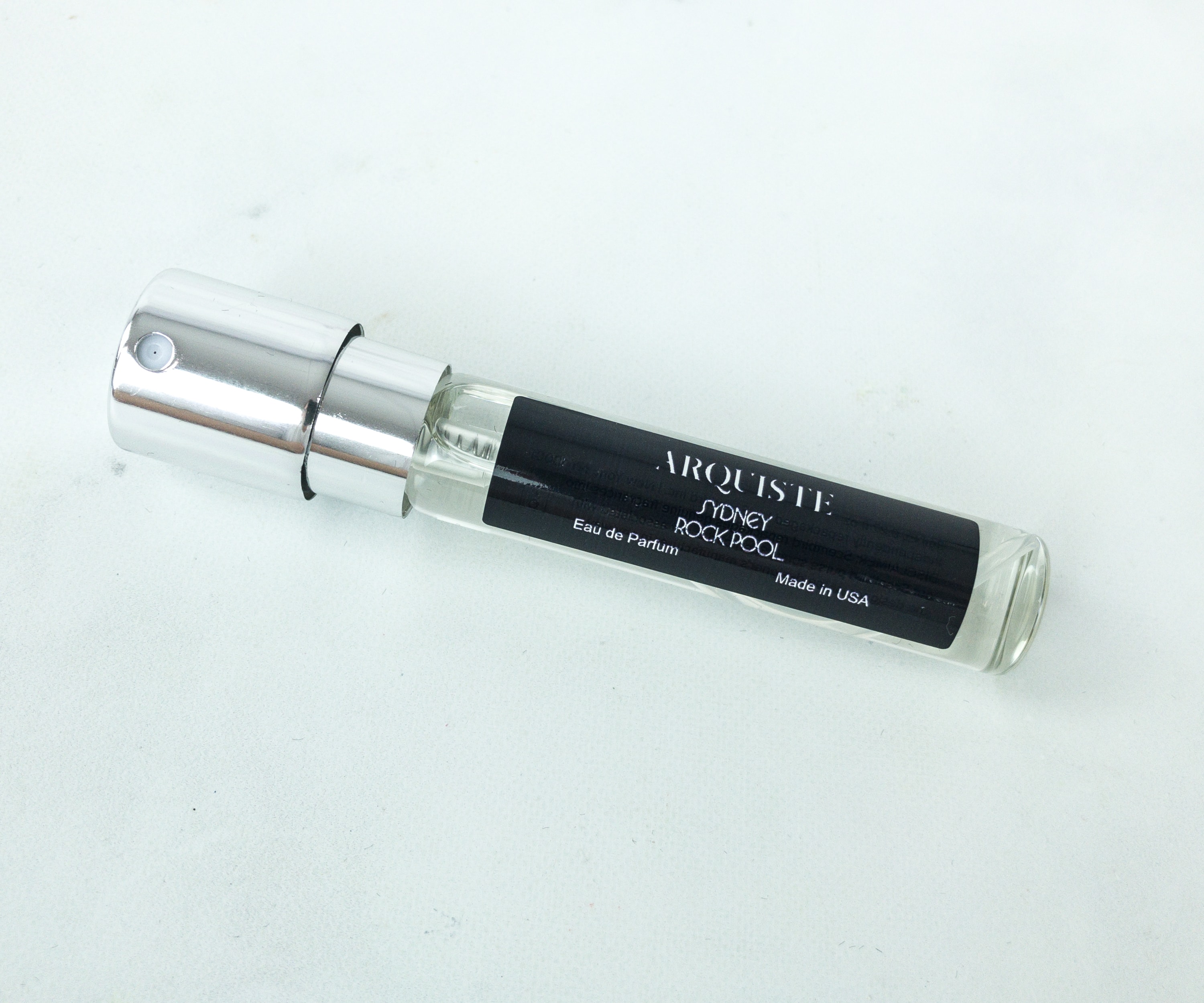 Arquiste Sydney Rock Pool Eau De Parfum – This sophisticated cologne is reminiscent of the warm breeze of summer. It has strong notes of Australian sandalwood, mineral accord, coconut skin accord, and driftwood. I like the lasting pleasant scent and it's perfect to start thinking about summer — I really need it.
Scentbird for Men is definitely one of my most awaited monthly subscriptions. They have a wide variety of men's colognes and perfume samples to choose from. Getting the kind of cologne that fits perfectly for you is really a serious matter, especially if you are quite selective like me.  They've had some fulfillment issues over the last few months though, we haven't quite received everything on time, but it looks like they may perhaps be back on track.
Have you tried ScentBird?