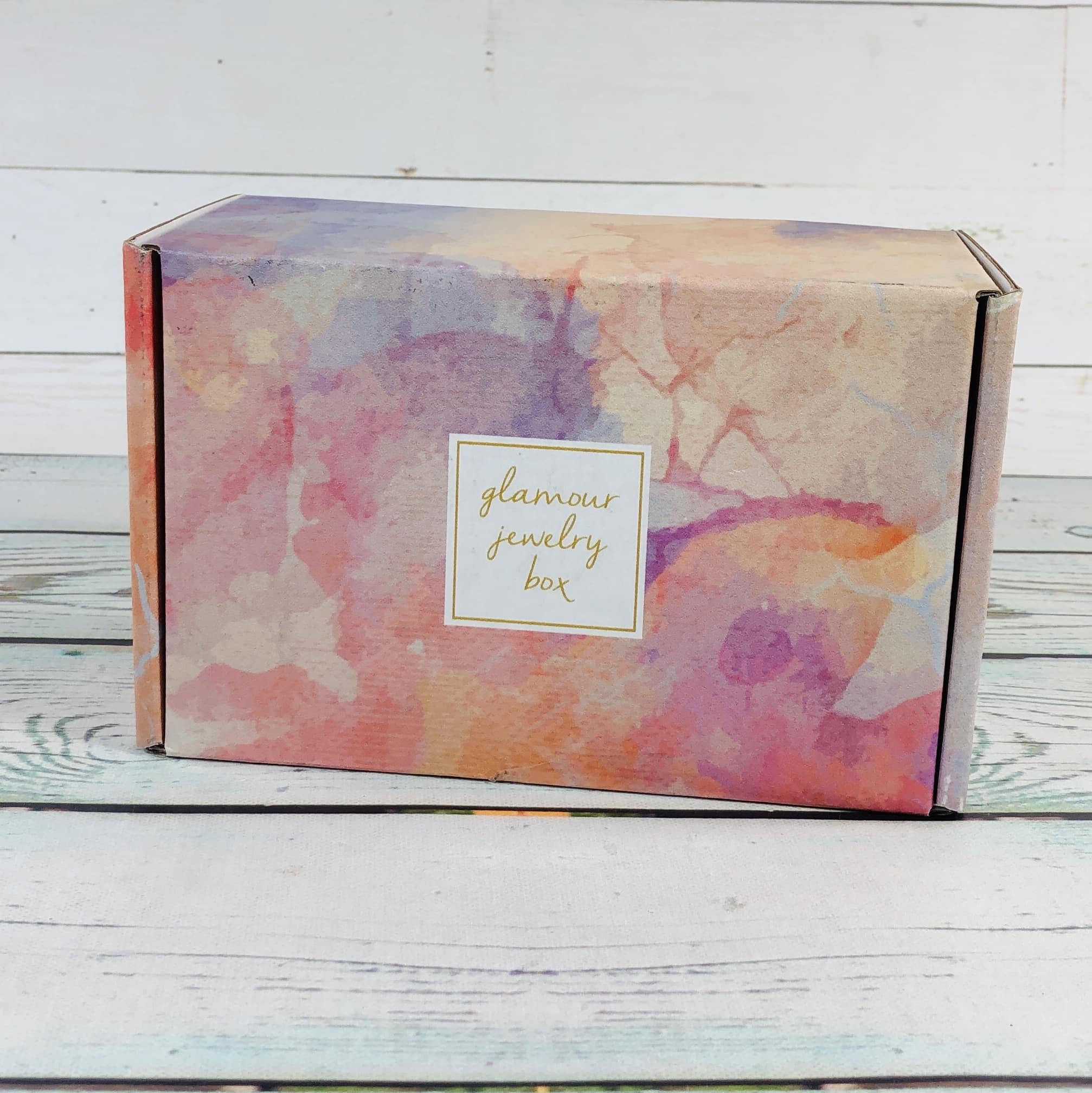 Glamour Jewelry Box is a monthly subscription box that sends 3 trendy jewelry pieces every month. Items sent may include necklaces, rings, bracelets, or earrings, and all for you to keep! Monthly boxes are $29.95.
3 trendy boutique jewelry pieces every month
Retail Value $75+ in every Glamour Jewelry Box!!!
Items include necklaces, bracelets, earrings, or rings
The ideal gift for the next birthday, anniversary, graduation, holiday or just because!
DEAL: Get 10% off your first box! Use coupon code CJ10.
I received a card that directed me to the Glamour Jewelry Box Instagram page.
I received a card describing my box and its contents. Please keep in mind that the values are given by Glamour Jewelry Box and I cannot find them in their online shop, although they do have a few items available there.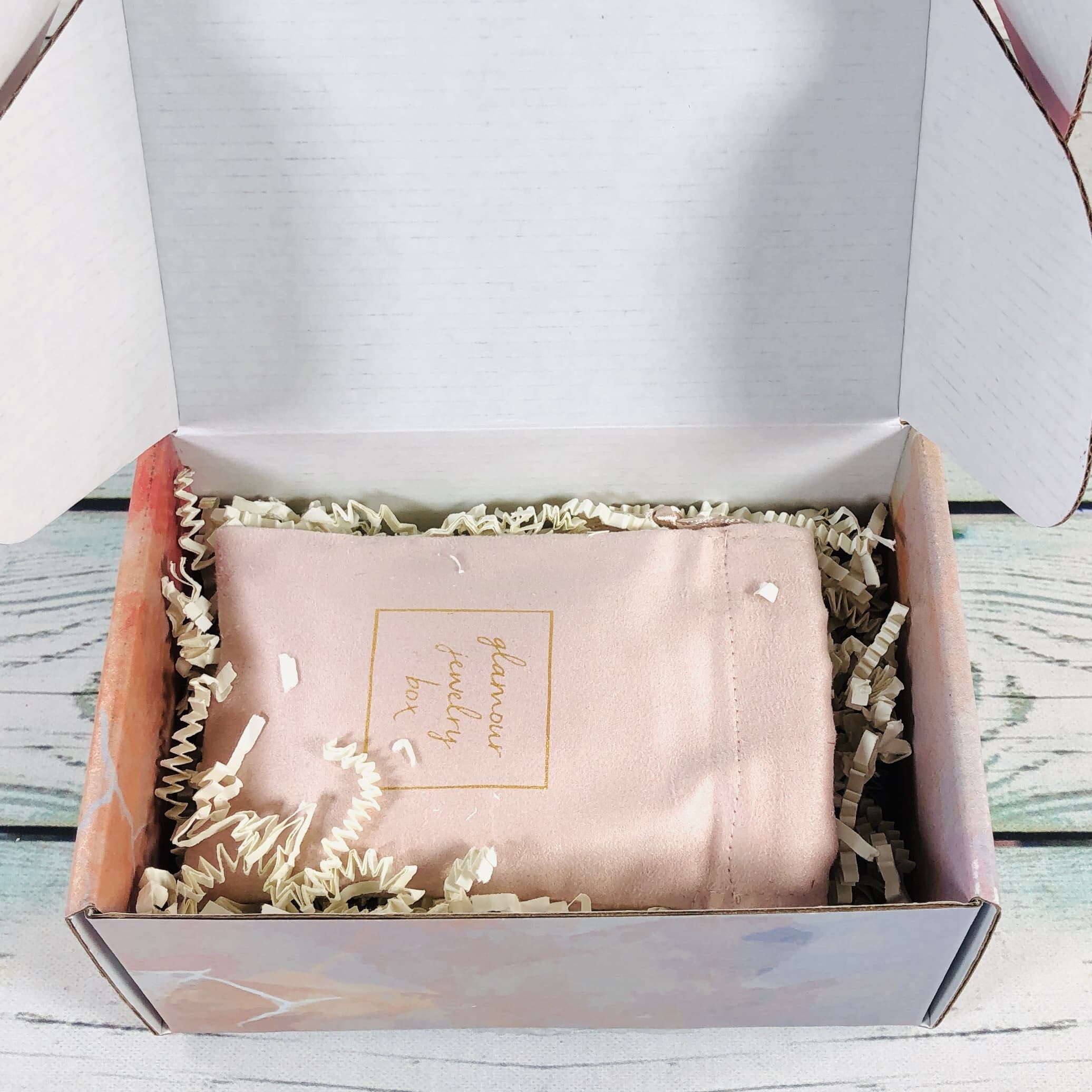 My items were placed in a soft fabric pouch that was snuggled on a bed of white paper squiggles.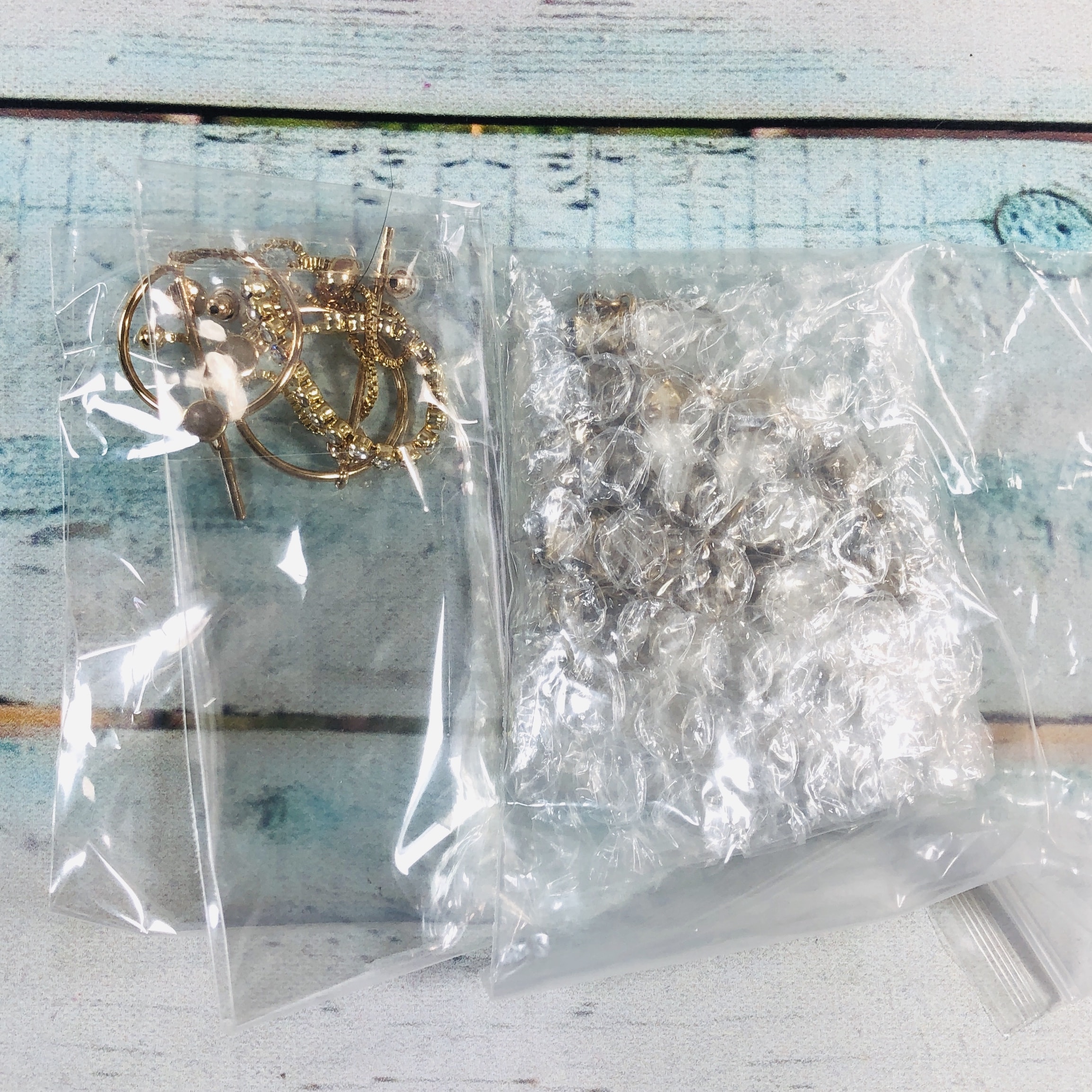 Hmm, I wonder what will be inside?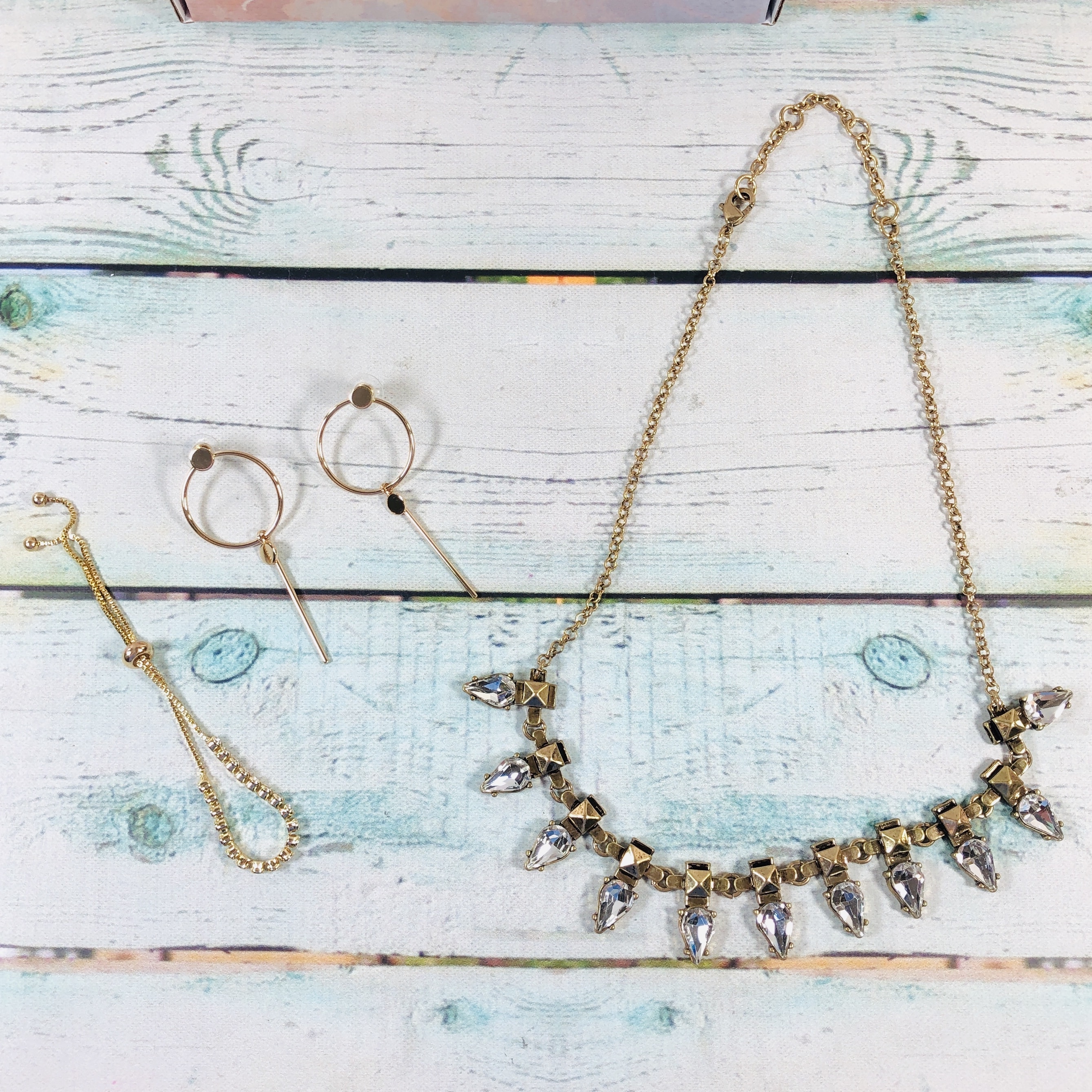 Beautiful, sparkly jewelry, that's what's inside!
Modern Dangly Earrings ($25) feature a 1″ gold hoop with a 1.5″ dangling bar.
The bars hang freely from the hoop so they may make some noise while being worn. Such an elegant look.
Adjustable Bolo Rhinestone Bracelet ($23) Another classic with a twist. This bracelet has a bolo that makes it easy to adjust.
It even fits on my large wrist and is comfortable to wear. Win!

Here's a look at the adjustable bolo closure. So pretty!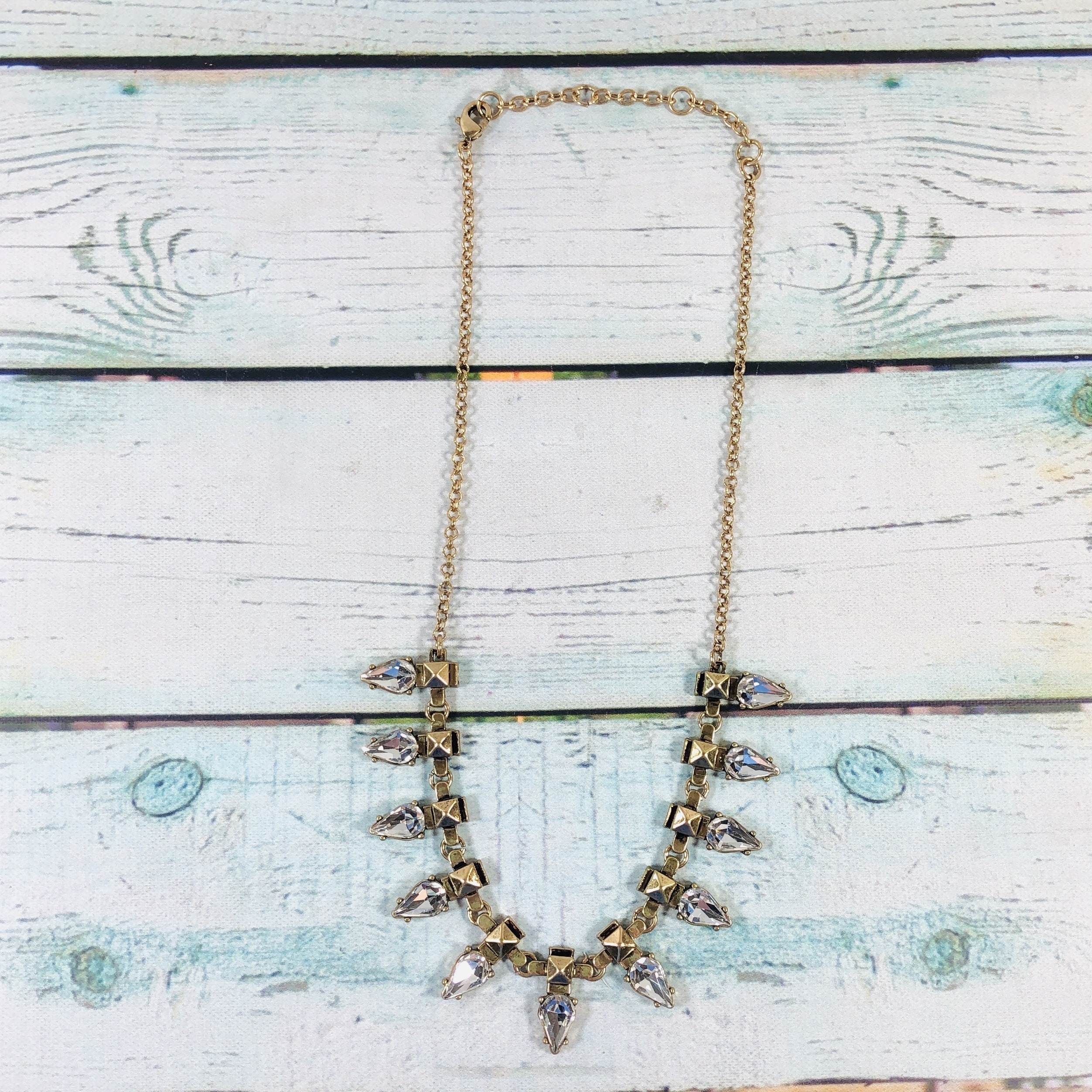 Statement Necklace ($42) I received an email asking me to choose my featured necklace and I went with this one!
What do you think, does it look a bit like Christmas lights? It is 17″ long to the first closure, but with the included extenders it can be 18″, 19″, or even 20″ long!
It certainly does make a statement, it is so bold! I may tuck it away until the holiday season. Then again, it is too pretty to hide away that long. I am sure I can put it to use even sooner!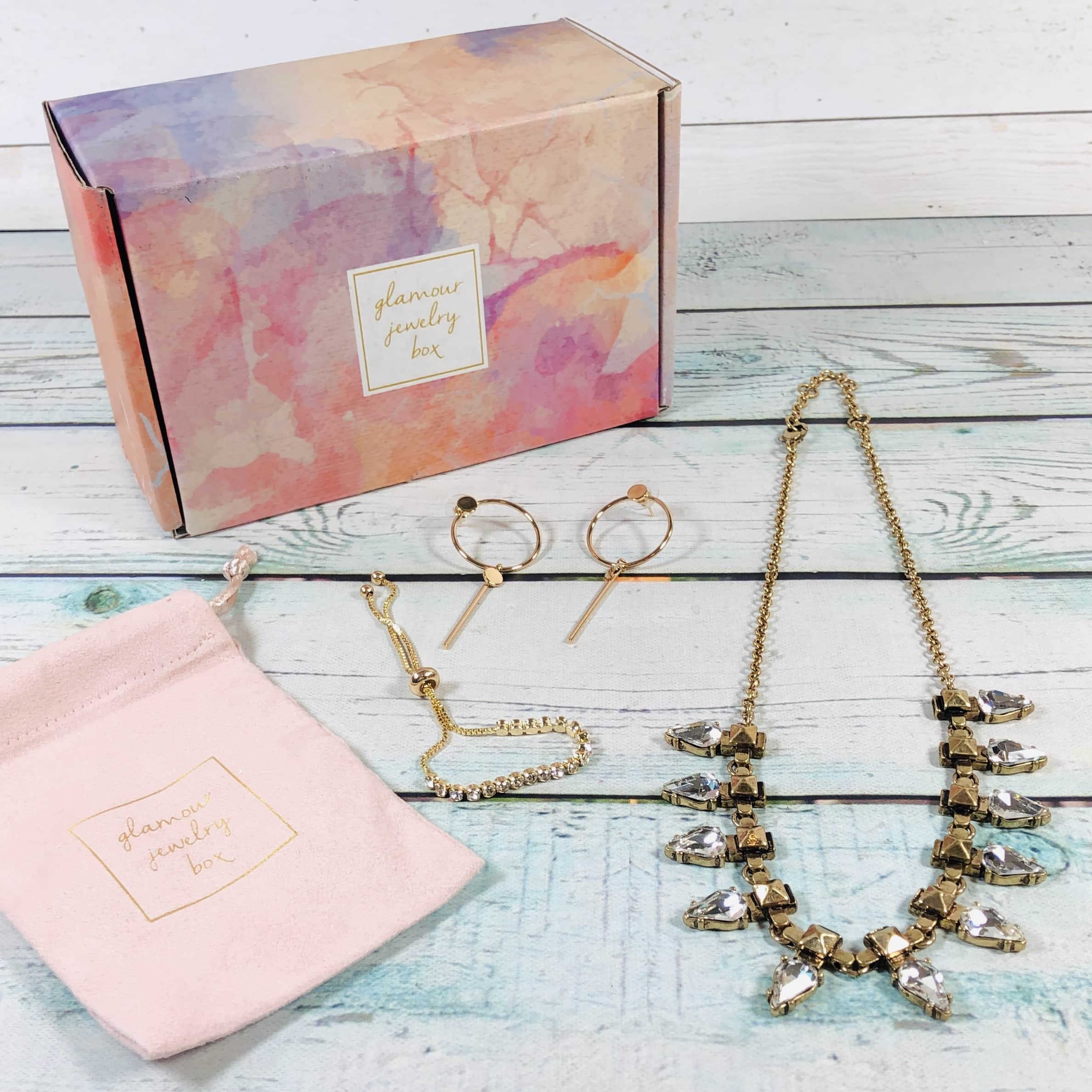 Glamour Jewelry Box sends exactly what they say they will – chic, stylish, boutique jewelry. I think the necklace is the most bold and trendy piece sent, the rest of the items are classic with a twist – a bolo accent, a dangling bar. They are all beautiful and I am always pleased with the quality and exquisite look of the pieces.
Have you tried Glamour Jewelry Box yet? What do you think of this month's box?