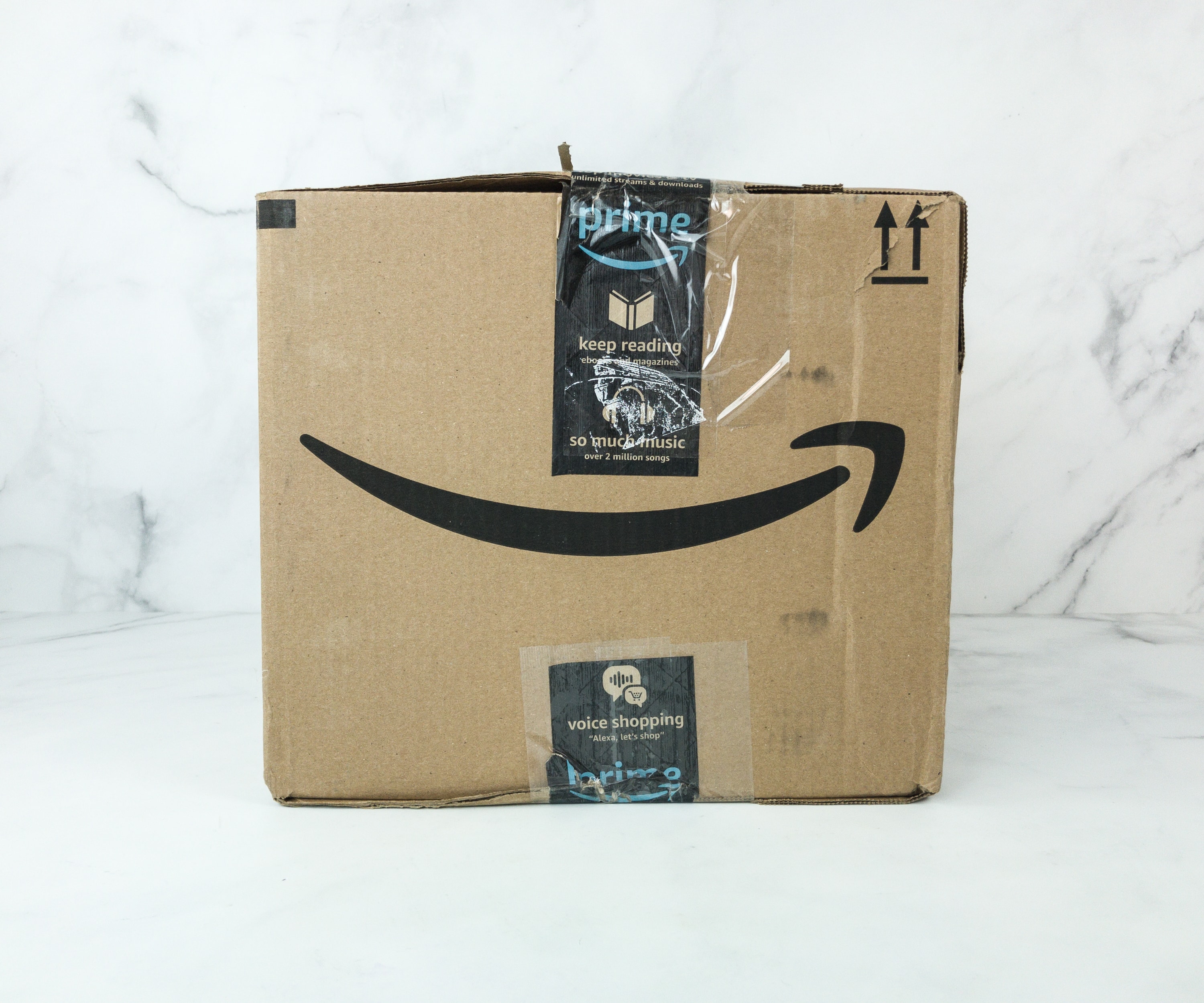 Amazon STEM Toy Club is a monthly subscription box service that delivers an age-appropriate STEM toy that encourages any child to learn through play. The subscription costs $19.99 per month, and the theme of the month can be anything from natural sciences to robotics. There's always something new to discover in every box of Amazon STEM Toy Club!

There are three age ranges available for this box: 3-4 year old, 5-7 year old, and 8-13 year old. This is a review of the 5-7-year-old box.
This is an Amazon subscription, so the toys arrive packed just like any other Amazon purchase. If you get multiple subscriptions, they will likely ship together.
Everything in our box! We ordered a subscription for two of the three available age ranges this month. No information card or other extras are shipped with the toy. This review will cover the 5-7 year old subscription.
In case you're wondering what's included in the other subscriptions, here's what they have: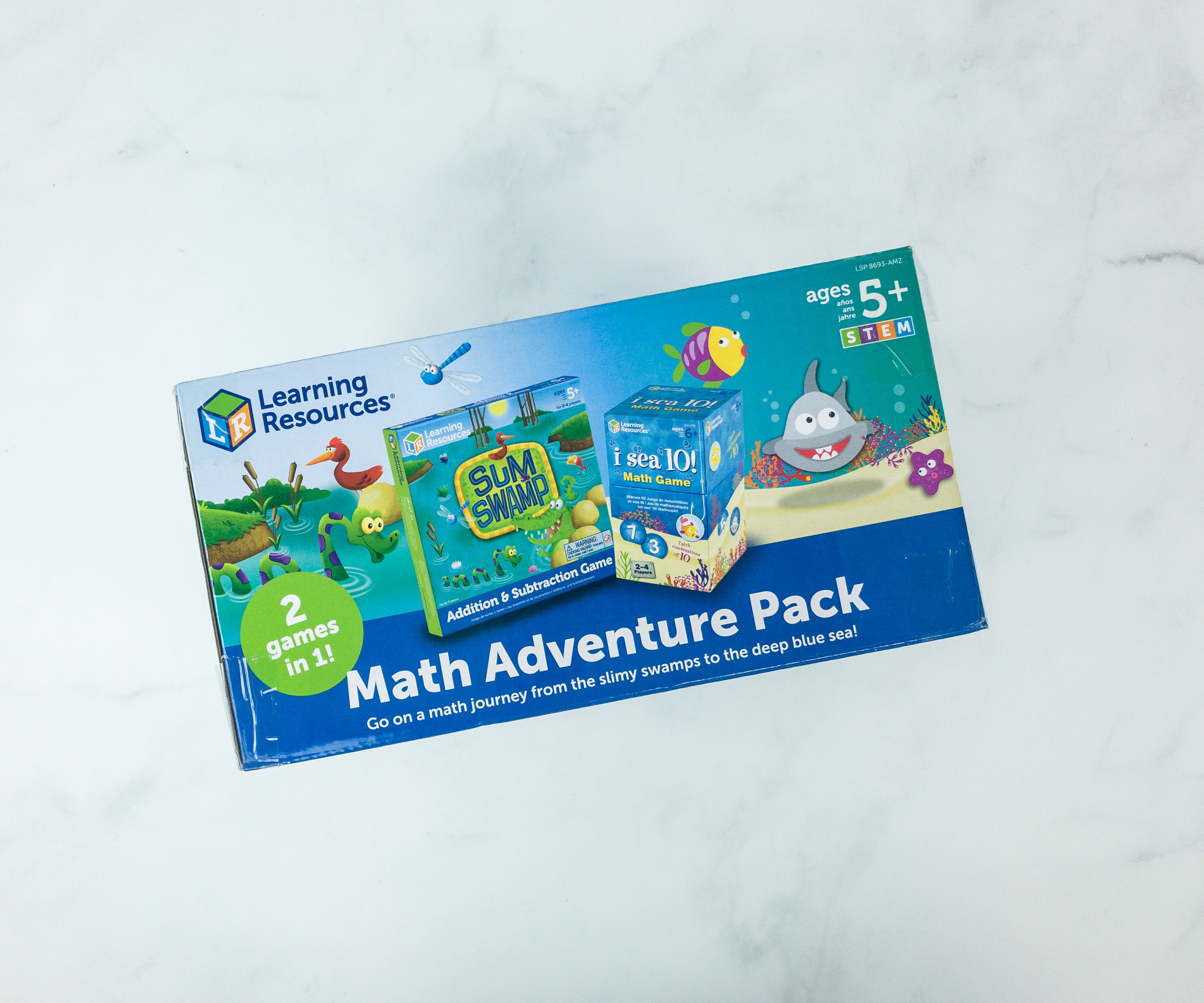 Learning Journey International LLC Match It Mathematics and Long & Tall Puzzle – 123 Rocketship Bundle ($27.99) This bundle includes two fun-loving and educational games that helped me in engaging my child into learning and developing his Mathematical skills at an early age.
I Sea 10 is a fast-paced, simple game where children "reel-in" addition skills by catching combinations of 10. It's a fascinating way to develop algebraic thinking.
Sum Swamp promotes early Math skills, and builds confidence with numbers. It's great for visual and tactile learners!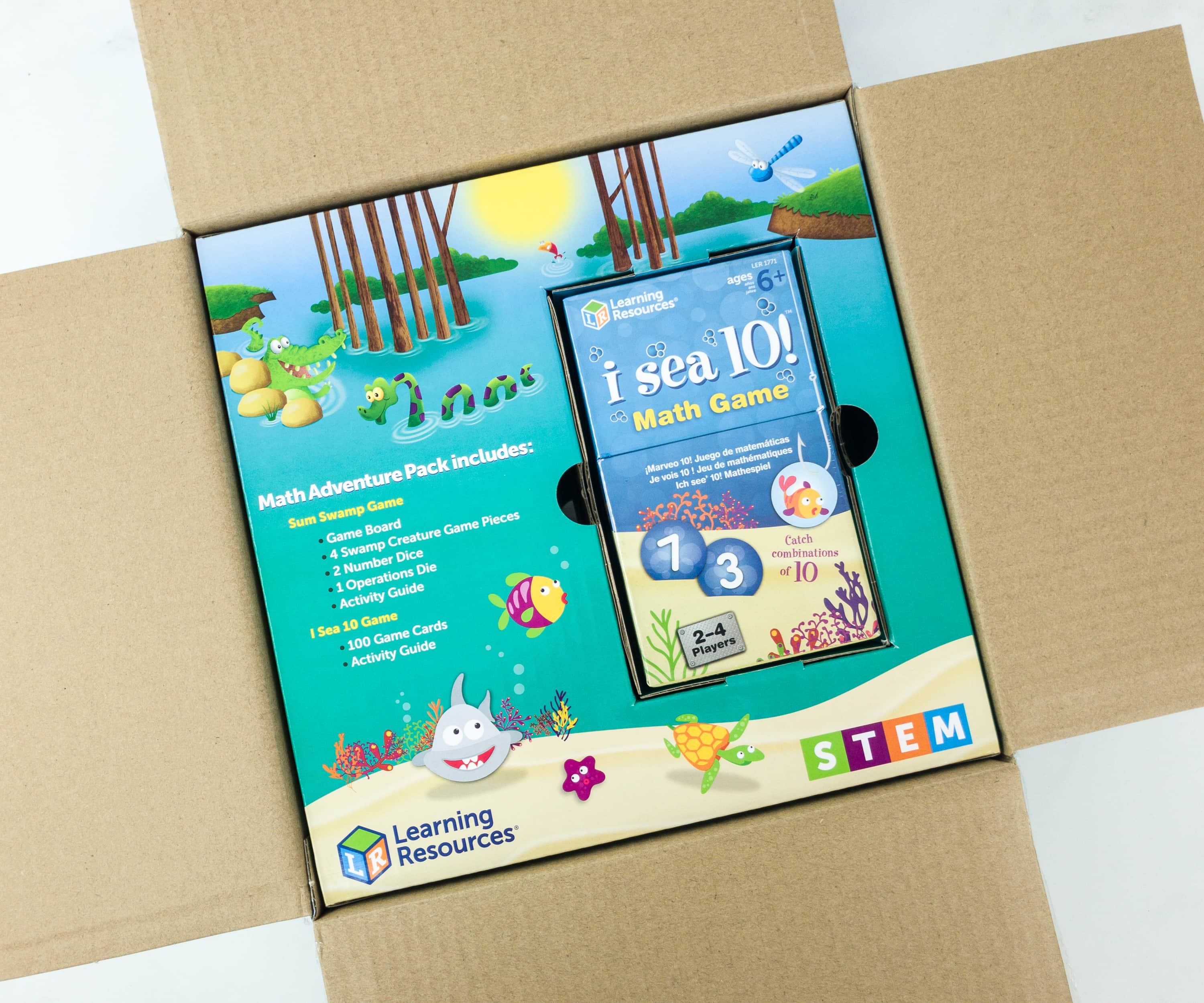 First to welcome us in the box is the I Sea 10 game enclosed in a small box which is inserted in a cardboard slot.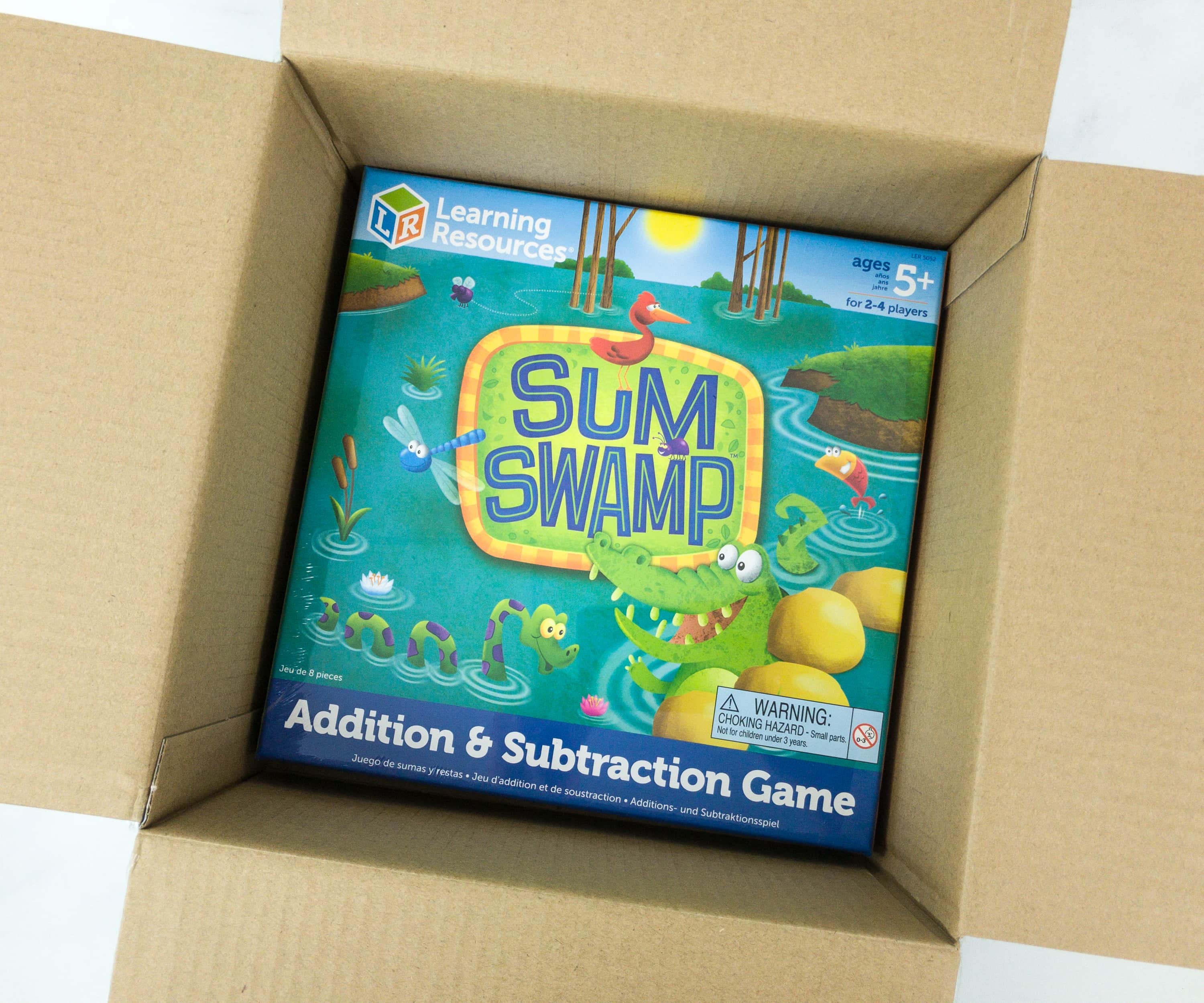 Underneath is the box containing the Sum Swamp game board. Both the items were packed nicely.
I Sea 10! is a sea-themed game fit for 2-4 players. The goal is to "catch" combinations of 10.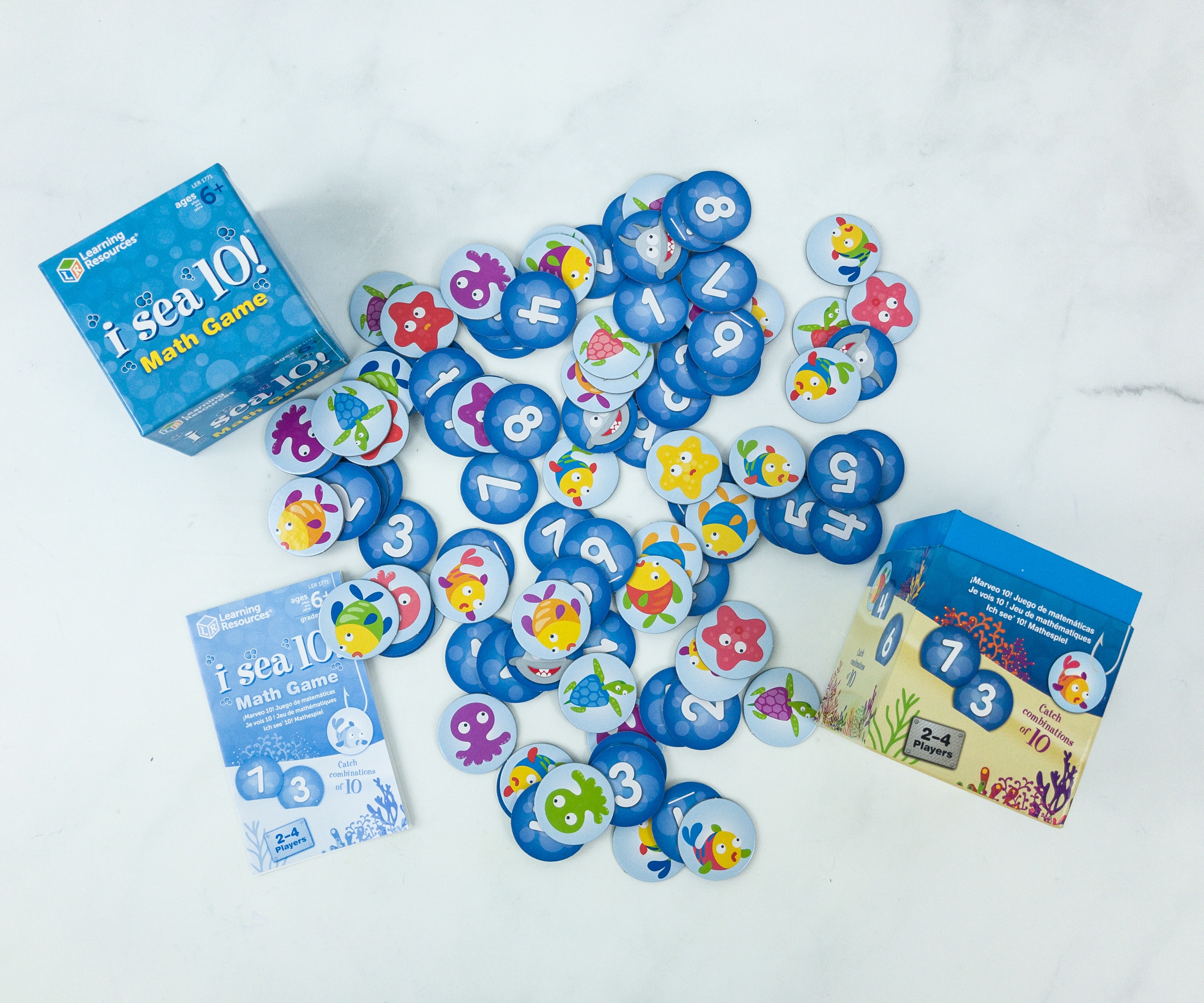 Inside the box are round-shaped cards with animal characters on one side and random numbers on the other. It also comes with an instruction card.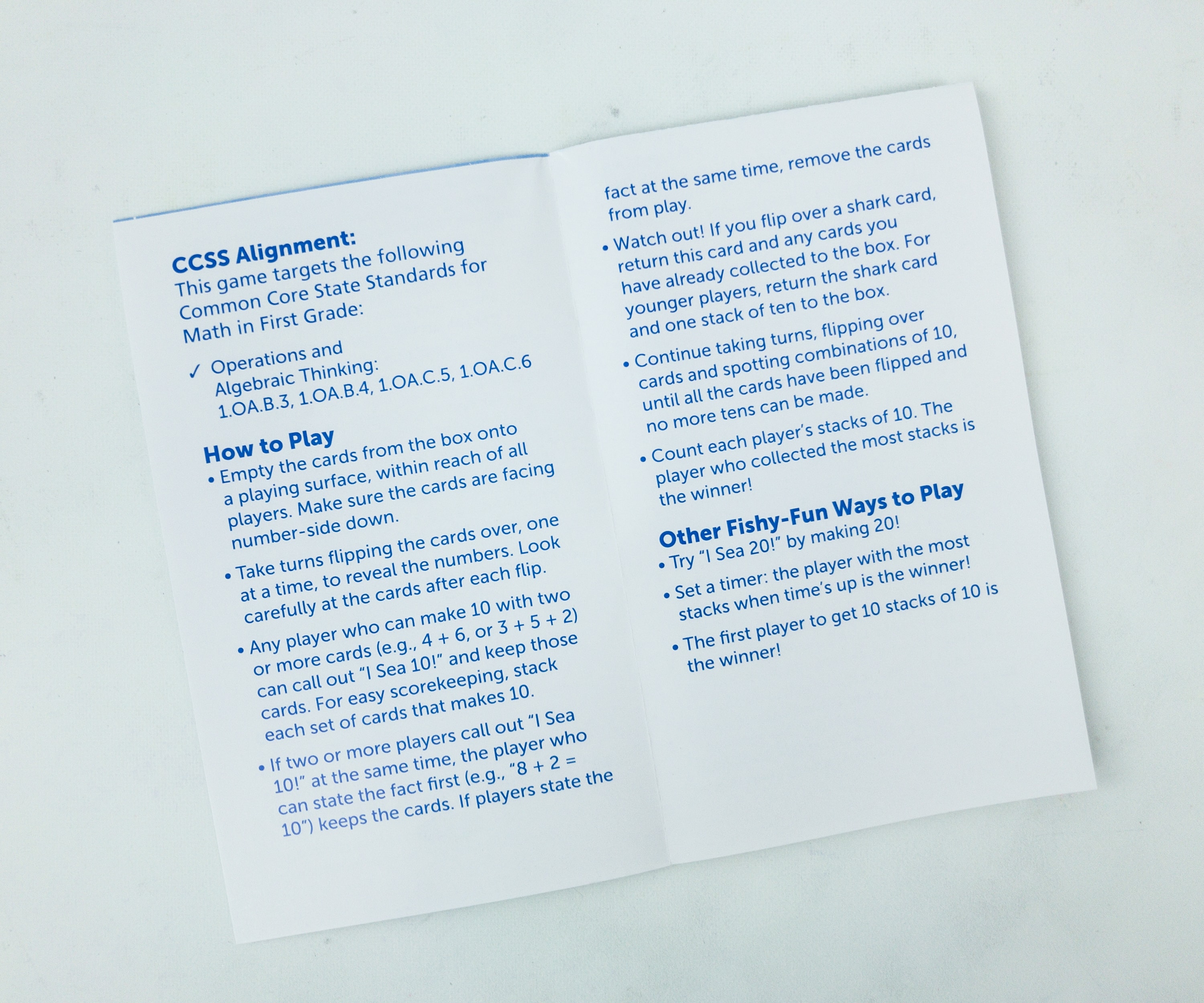 The mechanics is easy to follow: Players take turns flipping cards to show numbers and shout out "I see 10!" when they see combinations of numbers that together make 10. The one who collects the most number of 10s wins. But be careful not to pull one of the hungry shark cards because they will attack all your catch and they all go back in the box!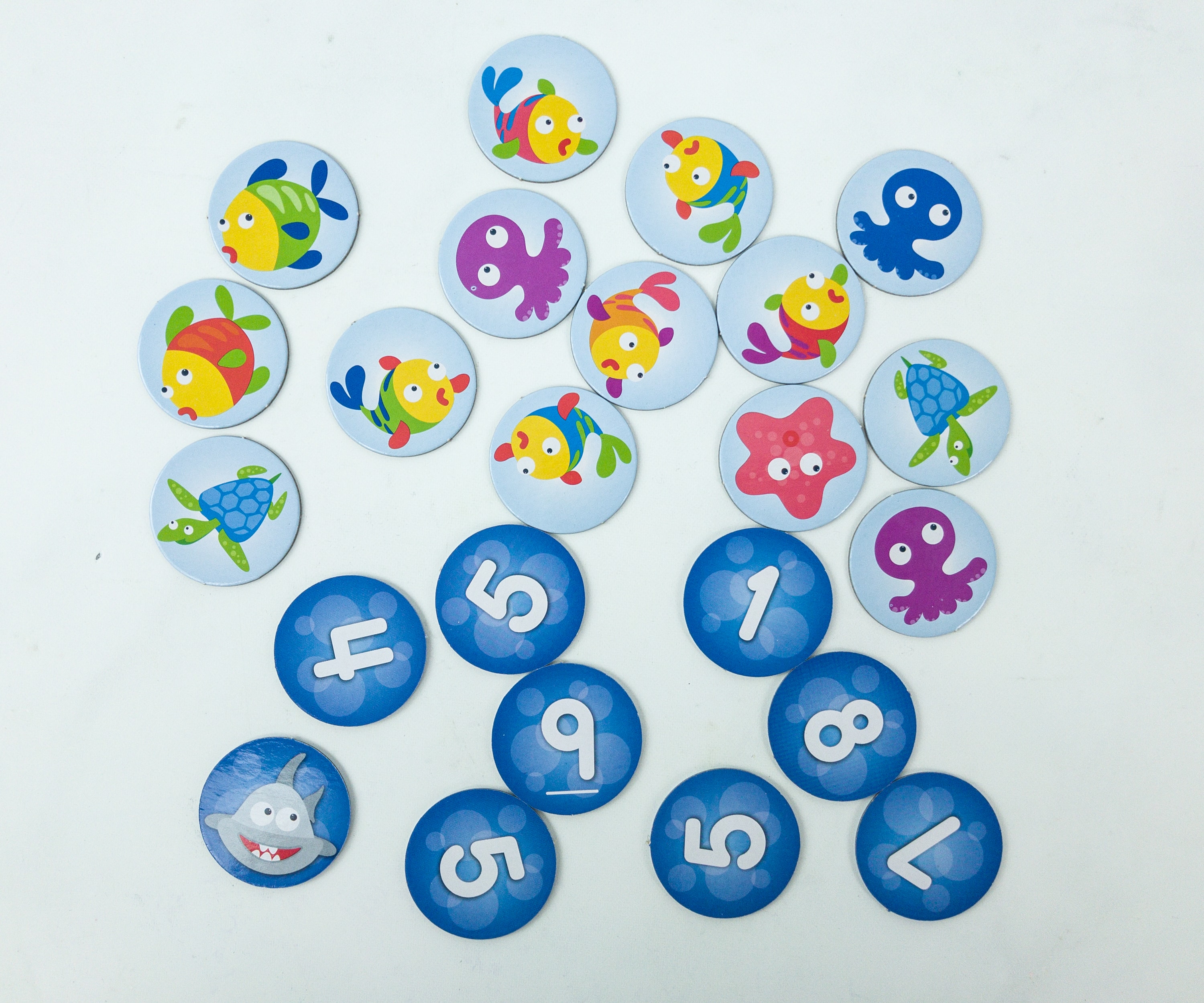 The layout and concept of this game are super cute. The animals look lively with their vibrant colors. The shark is smiling mischievously too!

This game really makes it easier to learn addition!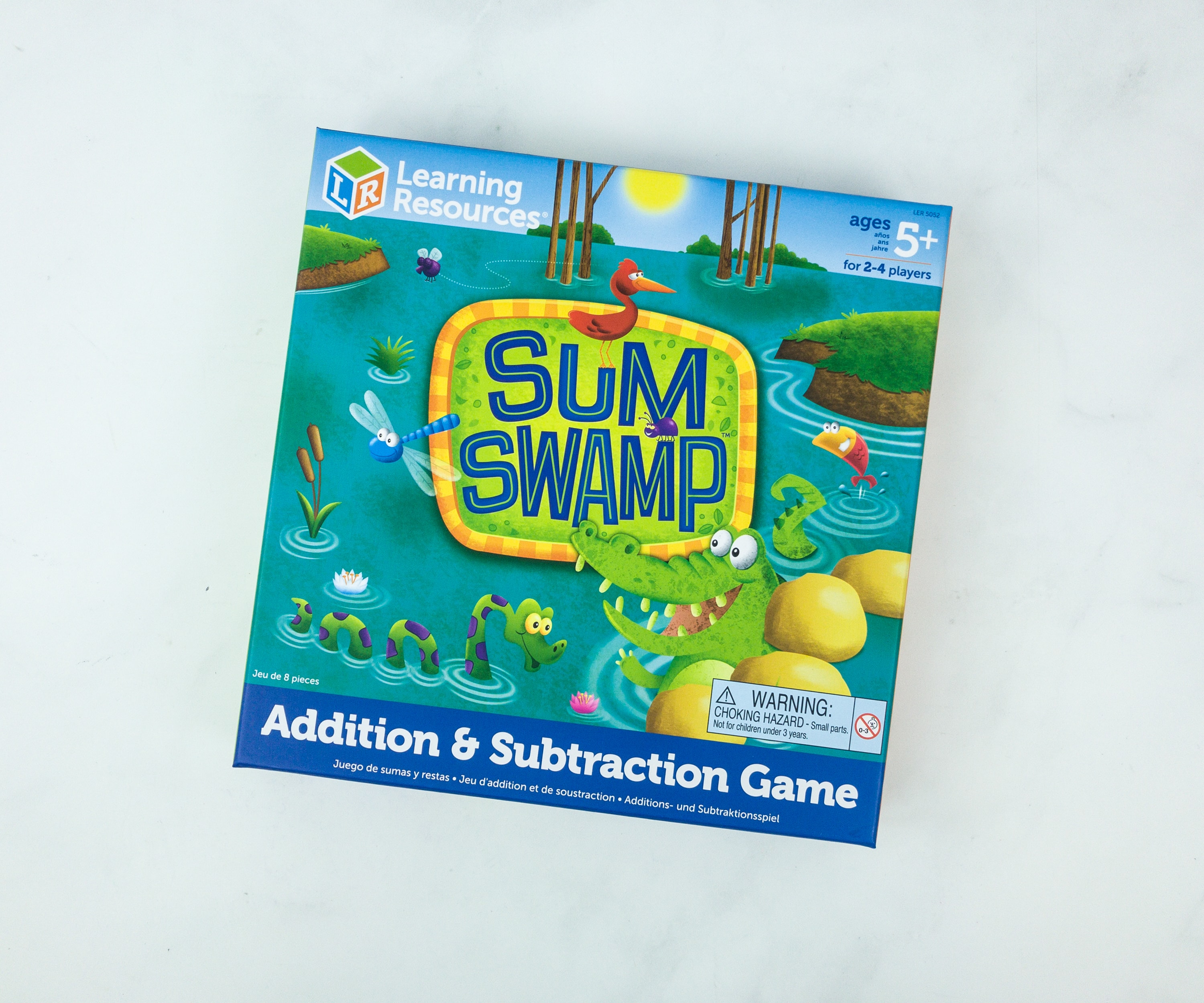 The players' Math skills will be challenged as they try to journey through the swamp!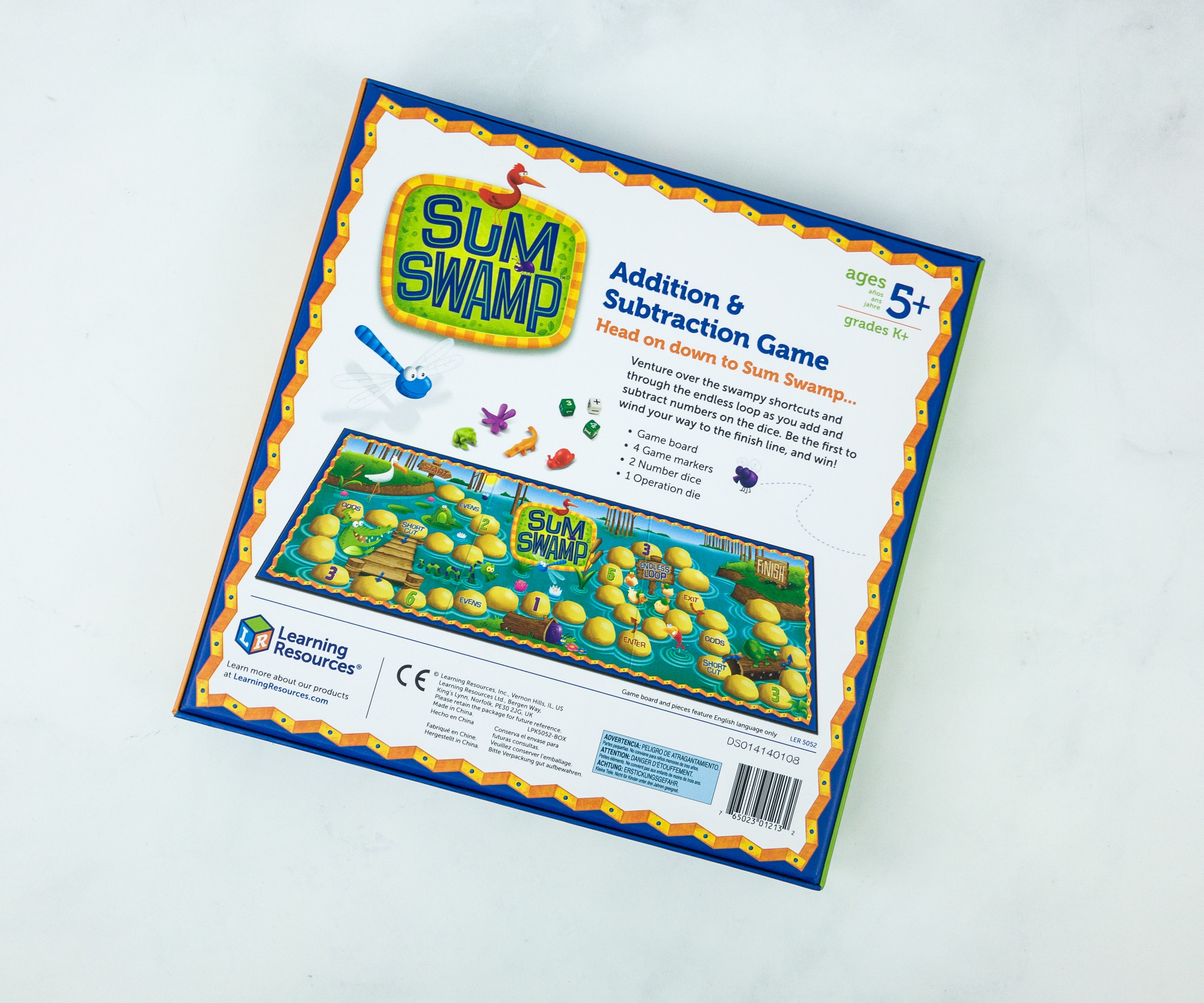 This board game is suitable for ages 5 and up. It's best played with 4 participants.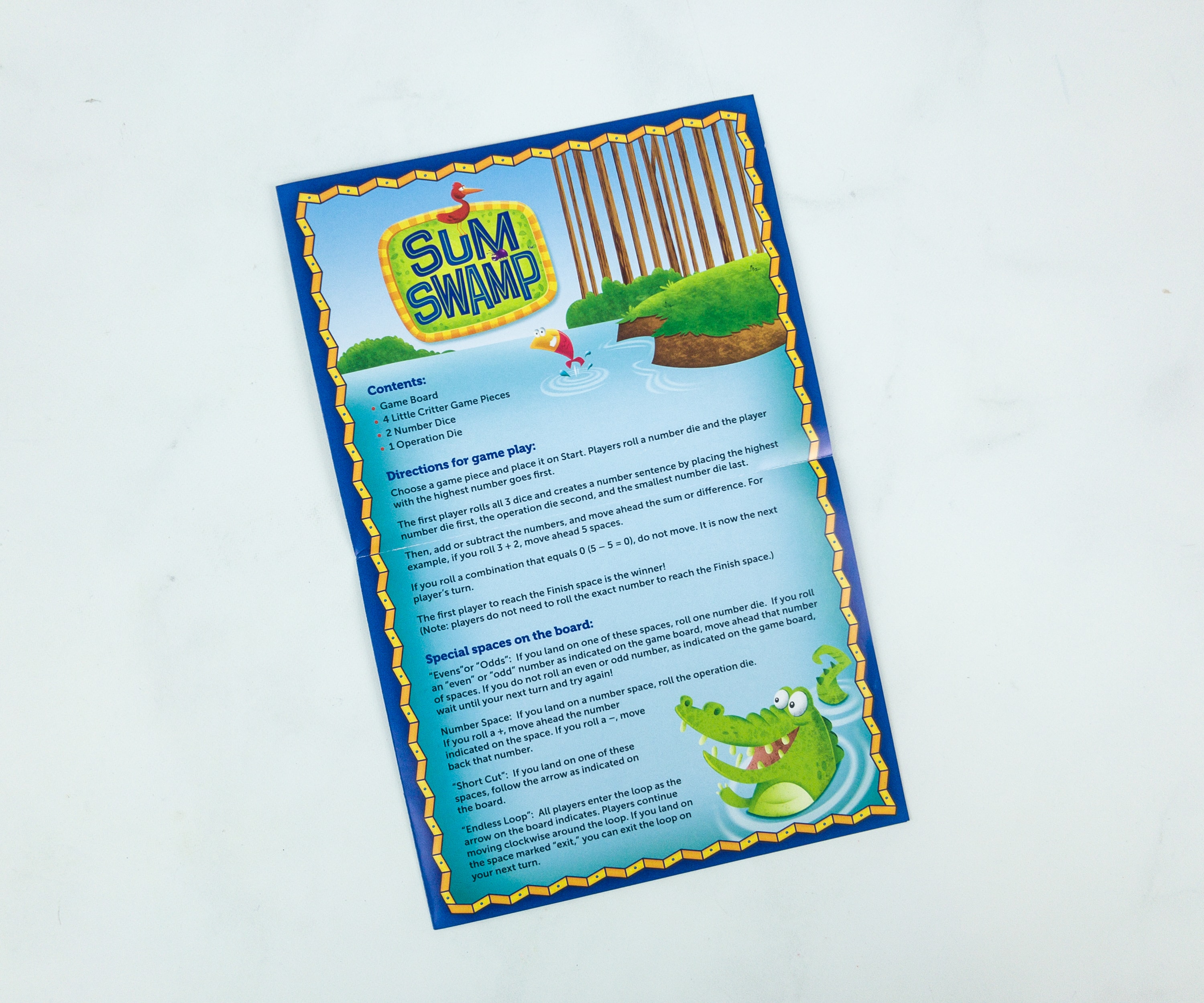 The goal is to reach the other end of the swamp by adding and subtracting numbers on the dice. The player will face challenges and exciting twists along the way like the "Endless Loop" where players will be trapped and continue moving clockwise unless they land on the space marked "exit." Only then they can move on to the next step.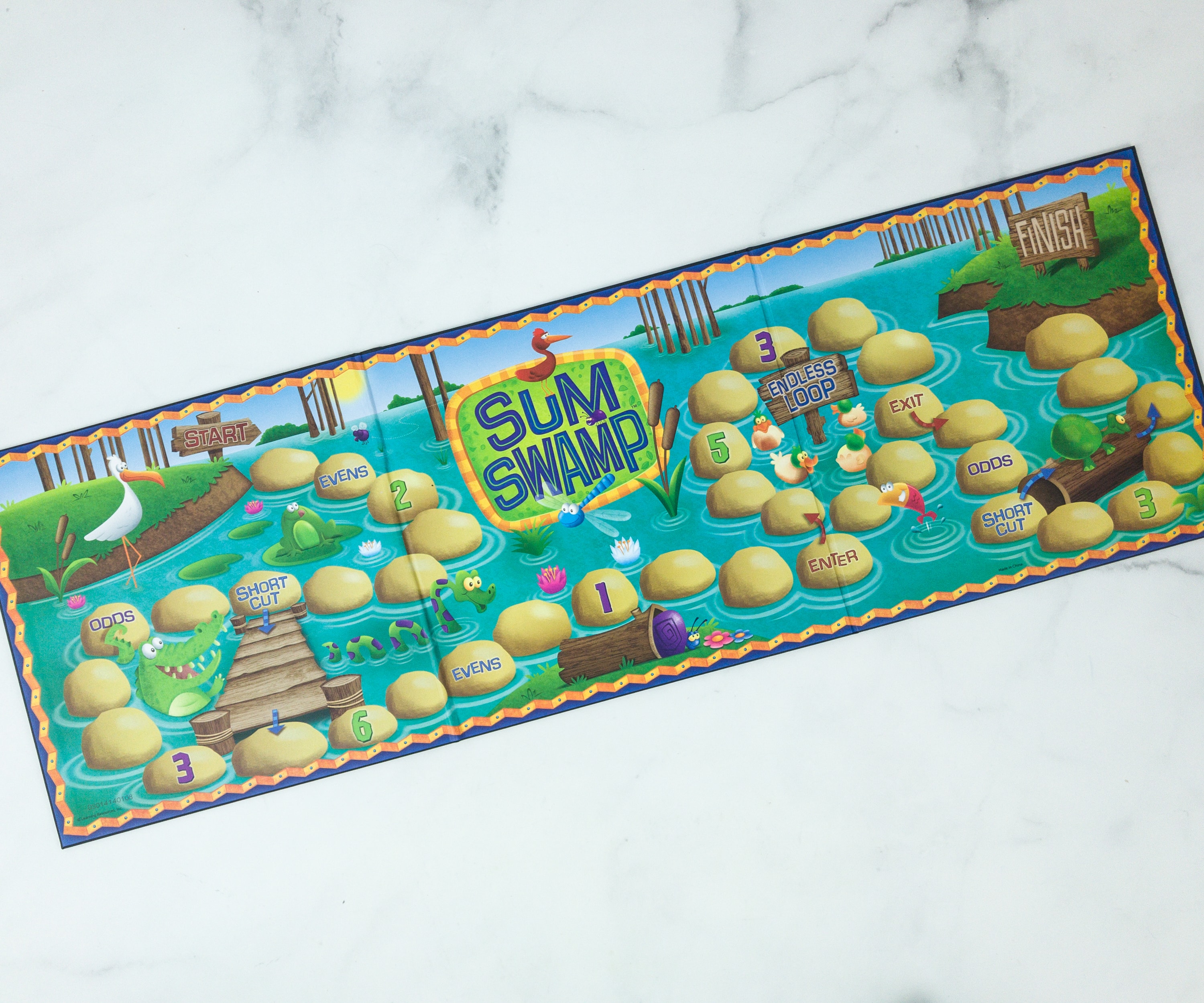 It includes one boardgame with colorful and funny swamp creatures.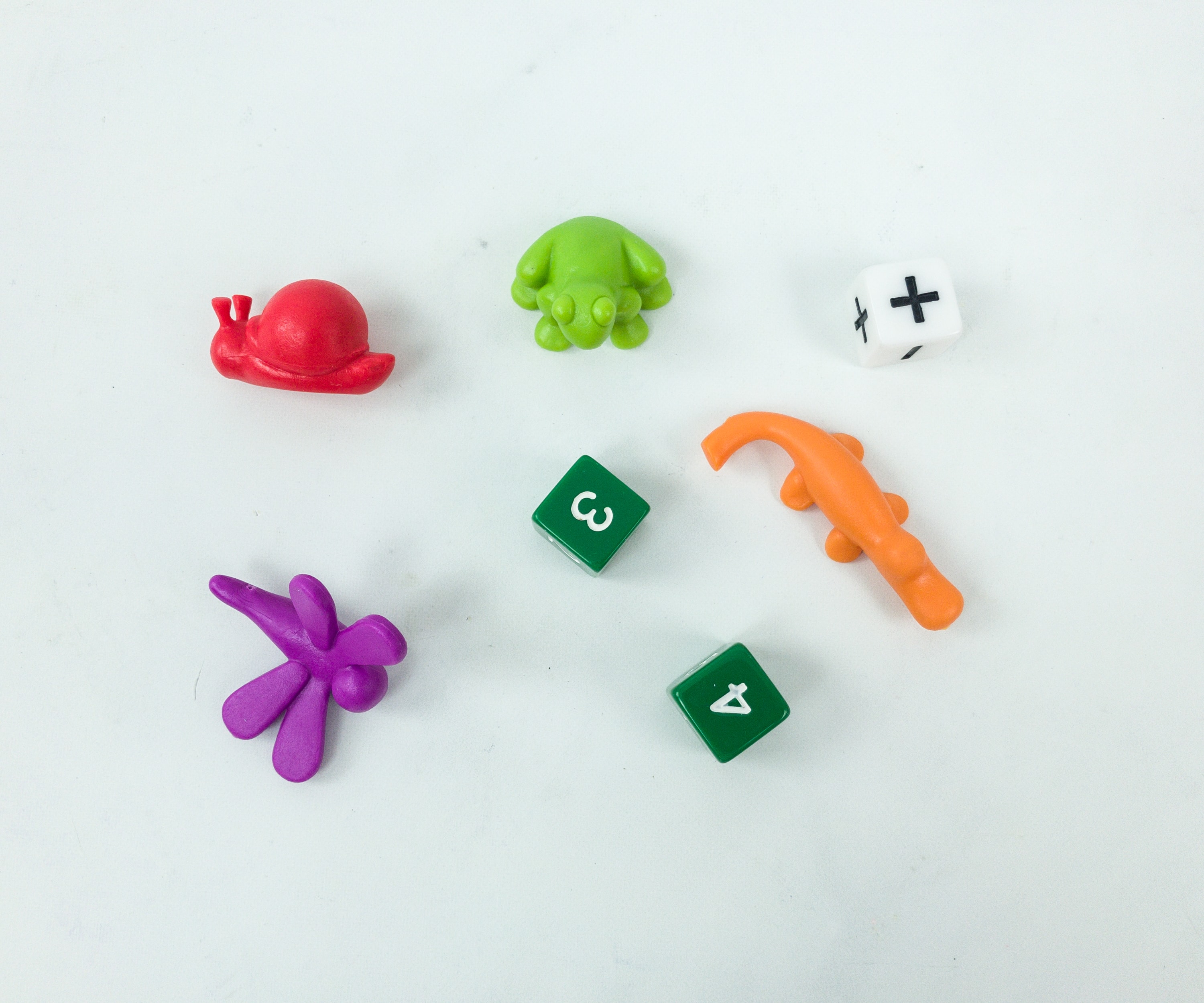 They also provided 4 swamp creature game pieces, 2 number dice, and an operations dice.
The swamp creatures in action!
Sun Swamp + I Sea 10 = loads of fun learning experience!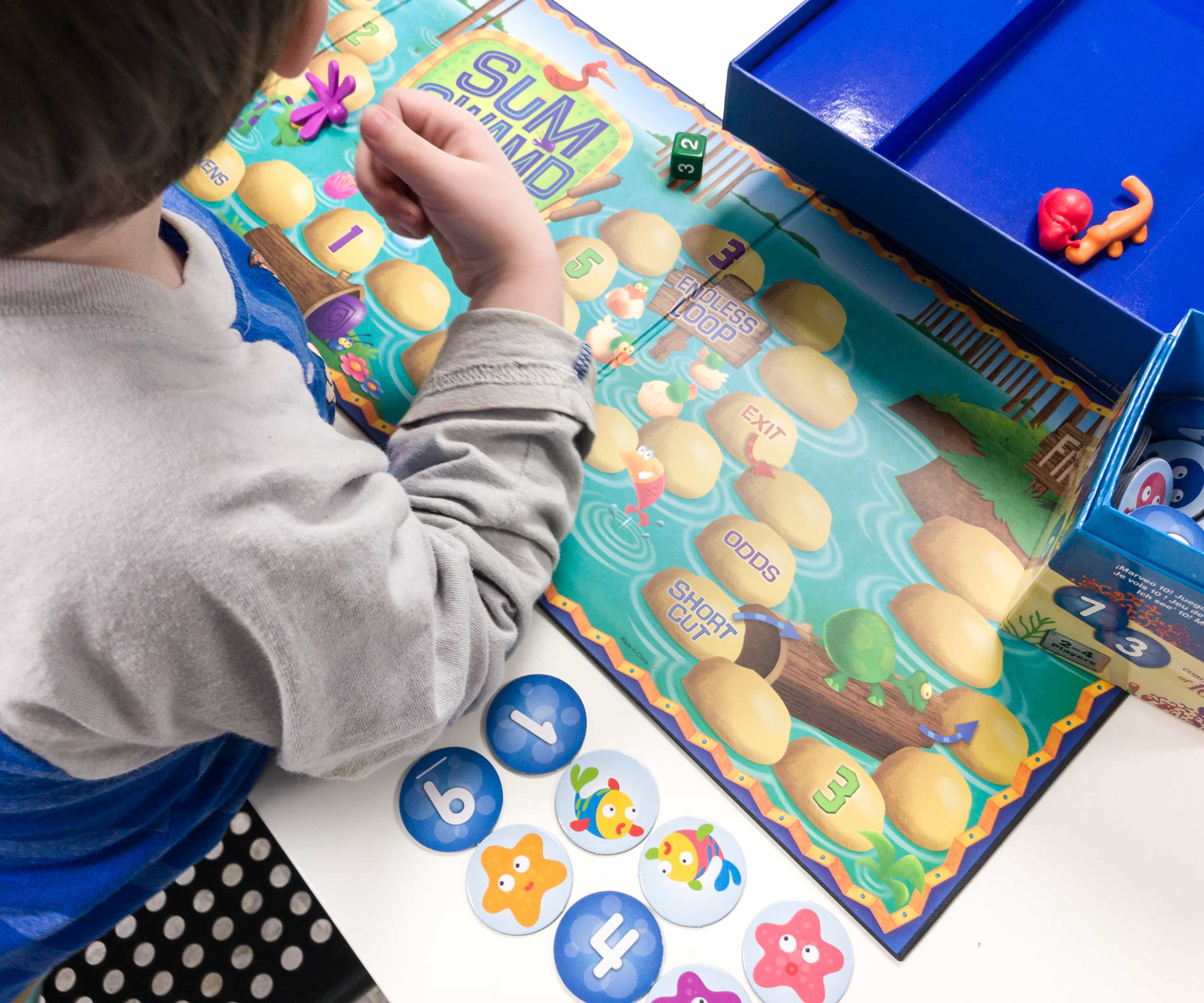 My son has been playing with them a lot so he's already on his way to mastering Addition and Subtraction.
Oh no, looks like the dragonfly is stuck in the Endless Loop!
We all know that children enjoy playing games. Experience tells us that games can be very productive learning activities too. I was amazed by the countless advantages we could acquire through the use of games in a mathematical program. Both the games involve a challenge so the kids get inspired to learn and win through critical thinking.
What do you think of this month's box?