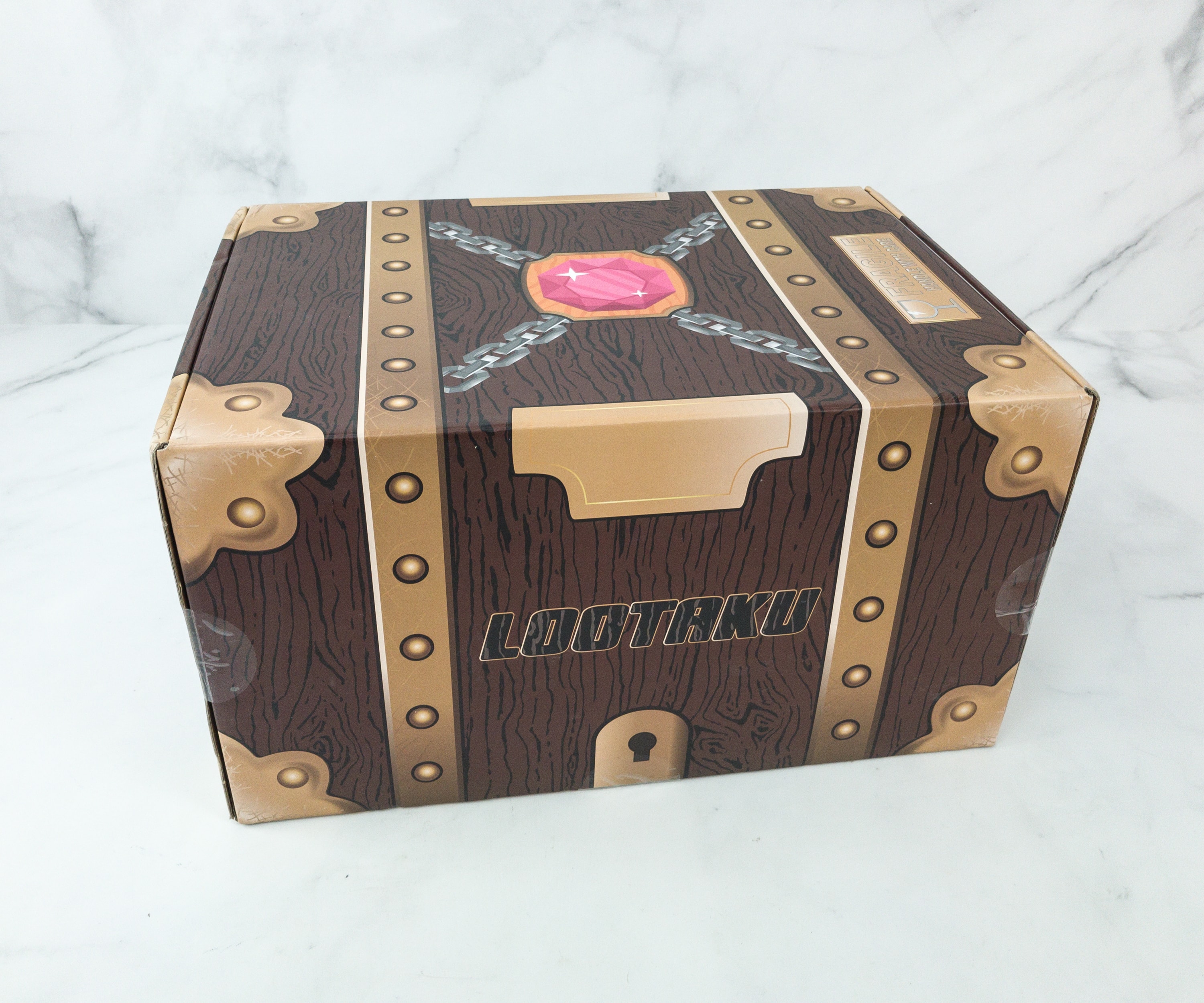 Lootaku is a monthly geek subscription box from Hong Kong packed with high-quality geek and gamer items. The subscription costs $49.00 per month + shipping (currently about $17 to the US), and you'll get 4-6 themed products, like plushies, action figures, memorabilia, etc., to satisfy your geeky cravings monthly – no fillers or promo items!
DEAL: Save 5% when you use this link and code DISCOUNT5.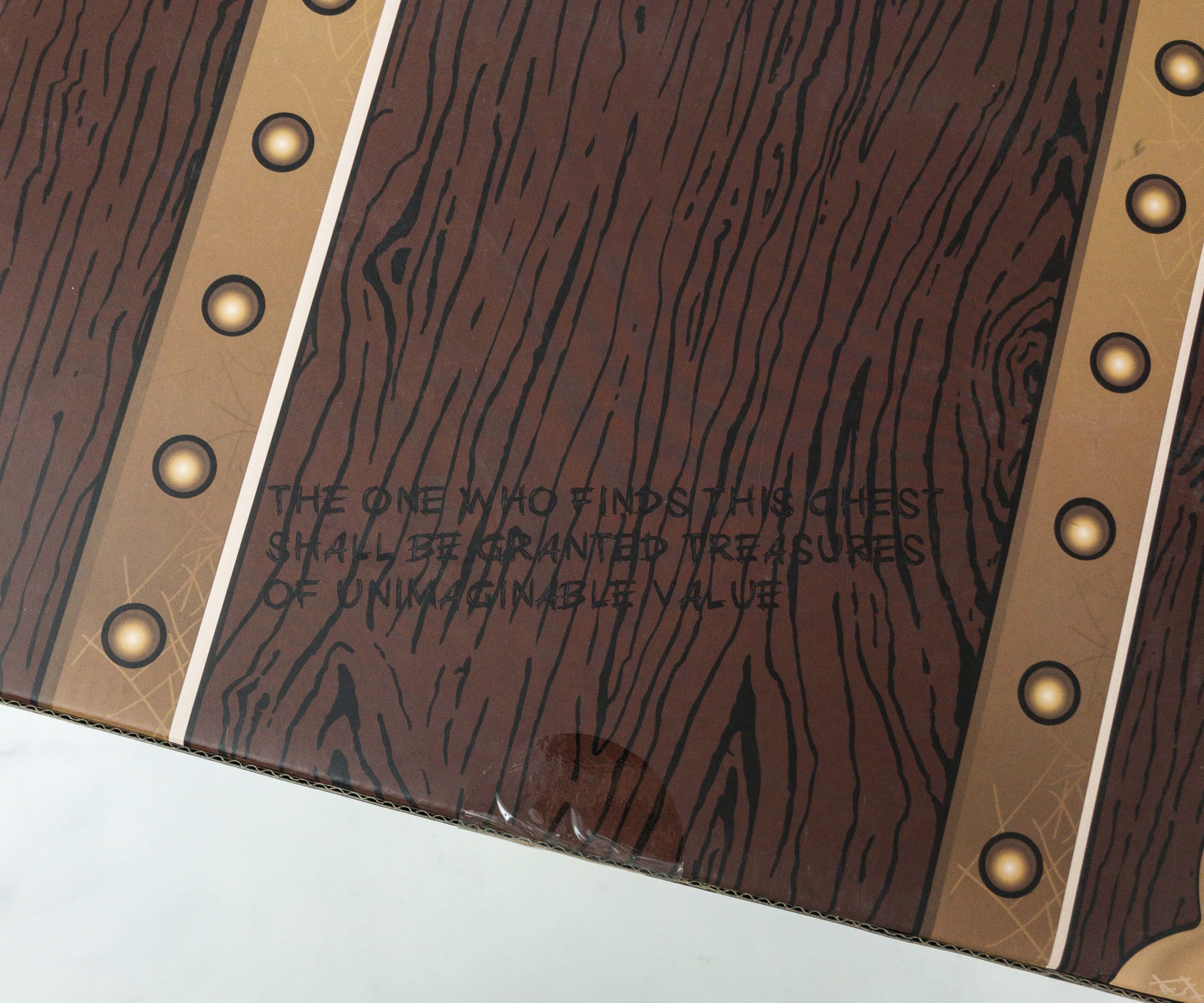 The one who finds this chest shall be granted treasures of unimaginable value.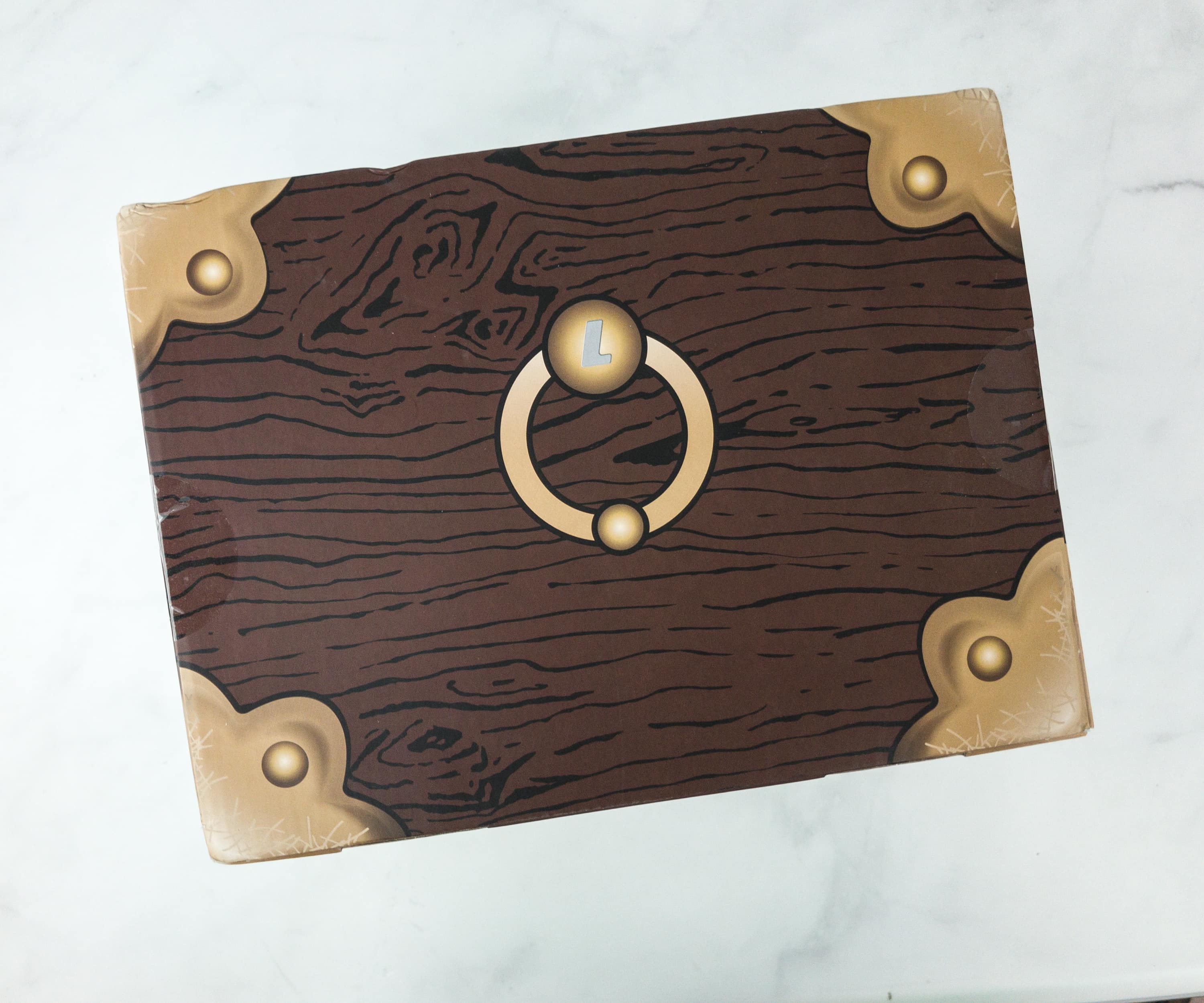 The sides are sealed with a sticker to ensure it won't open during shipping!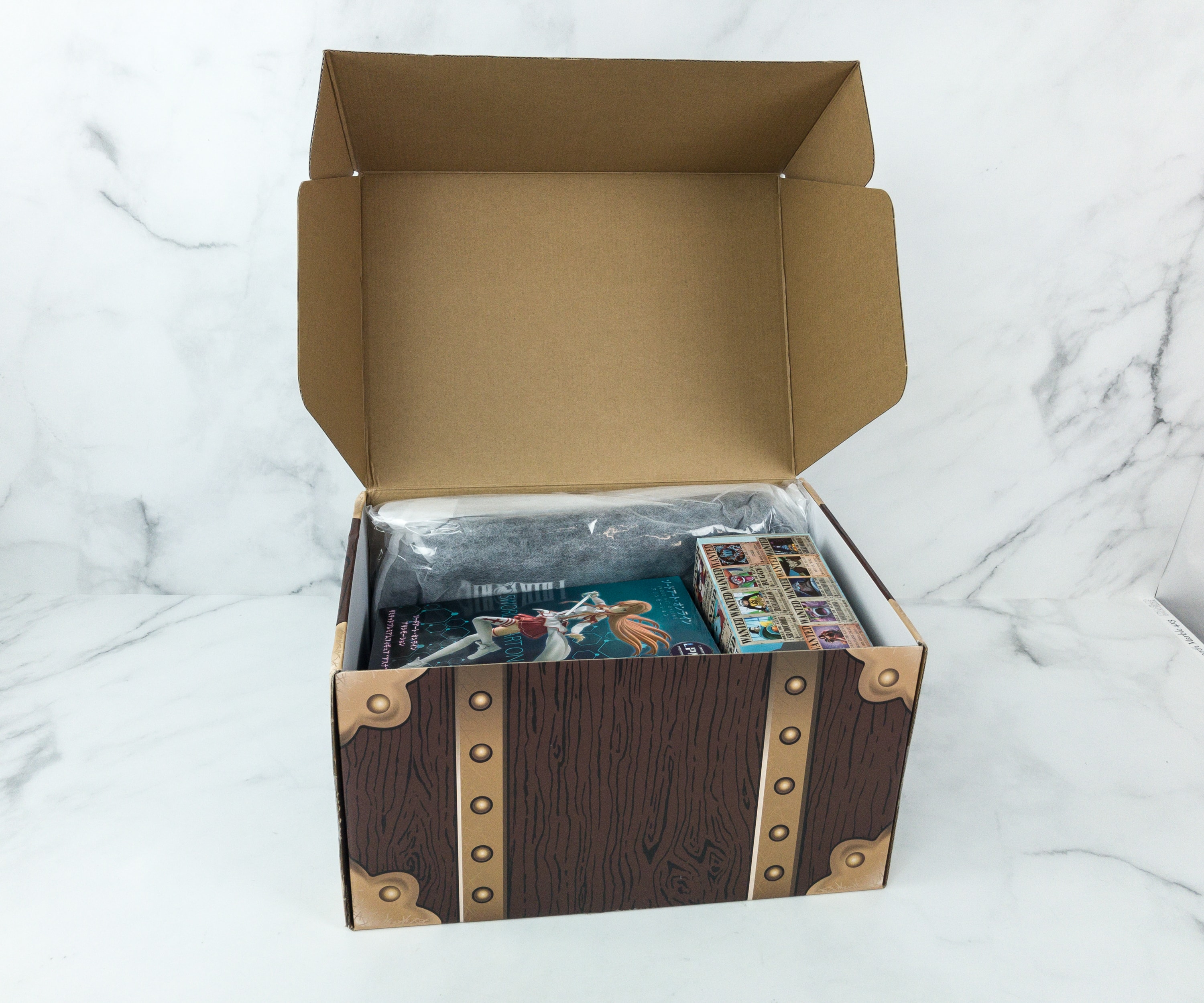 I like how the outside of the box is designed like a chest!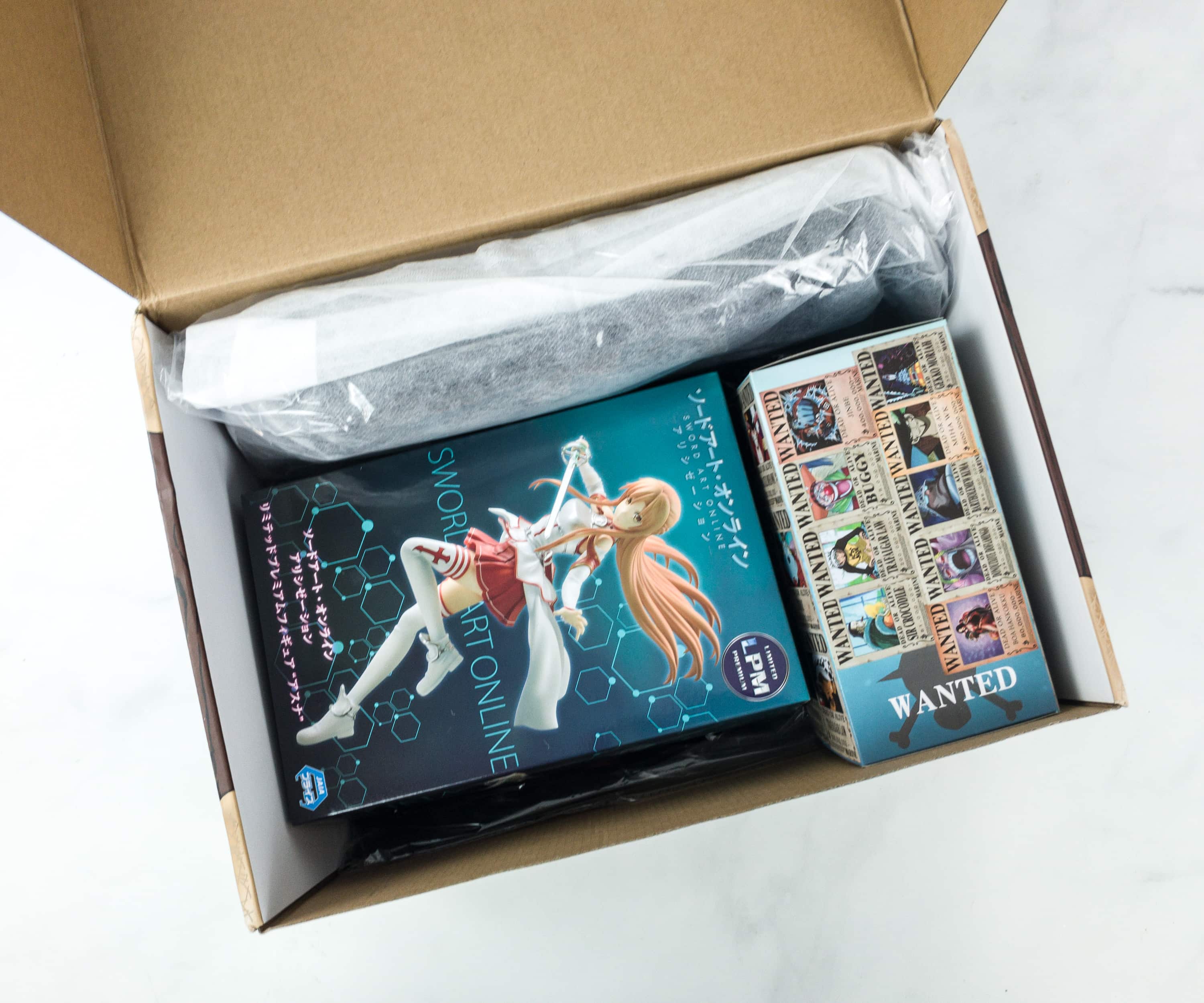 The contents are all protectively packaged.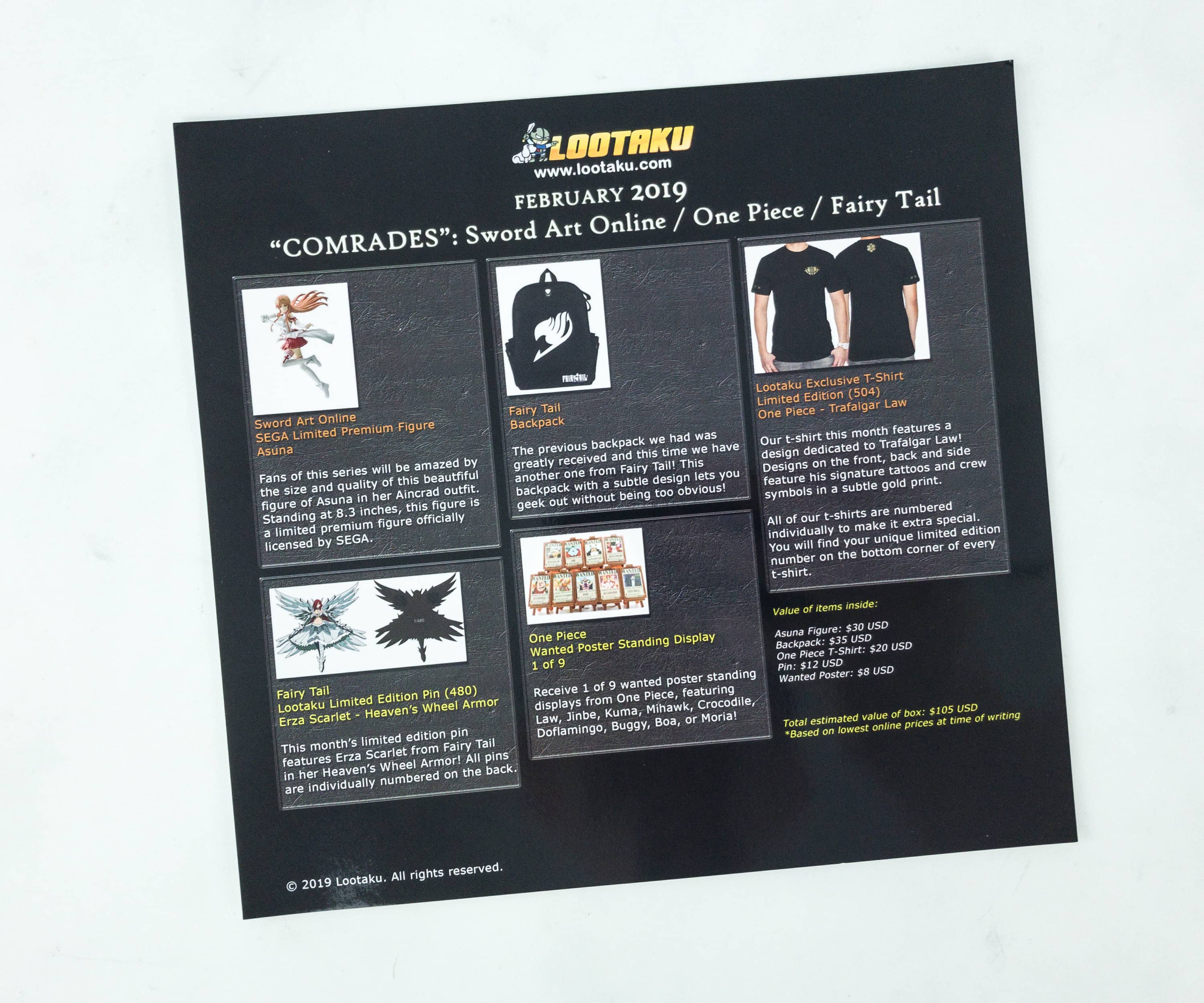 The theme this month is COMRADES – Sword Art Online, One Piece, and Fairy Tail. The item information card, or Loot Table, is thick and glossy. It contains lots of details! When there are variations, it typically lists each possible variation you might receive.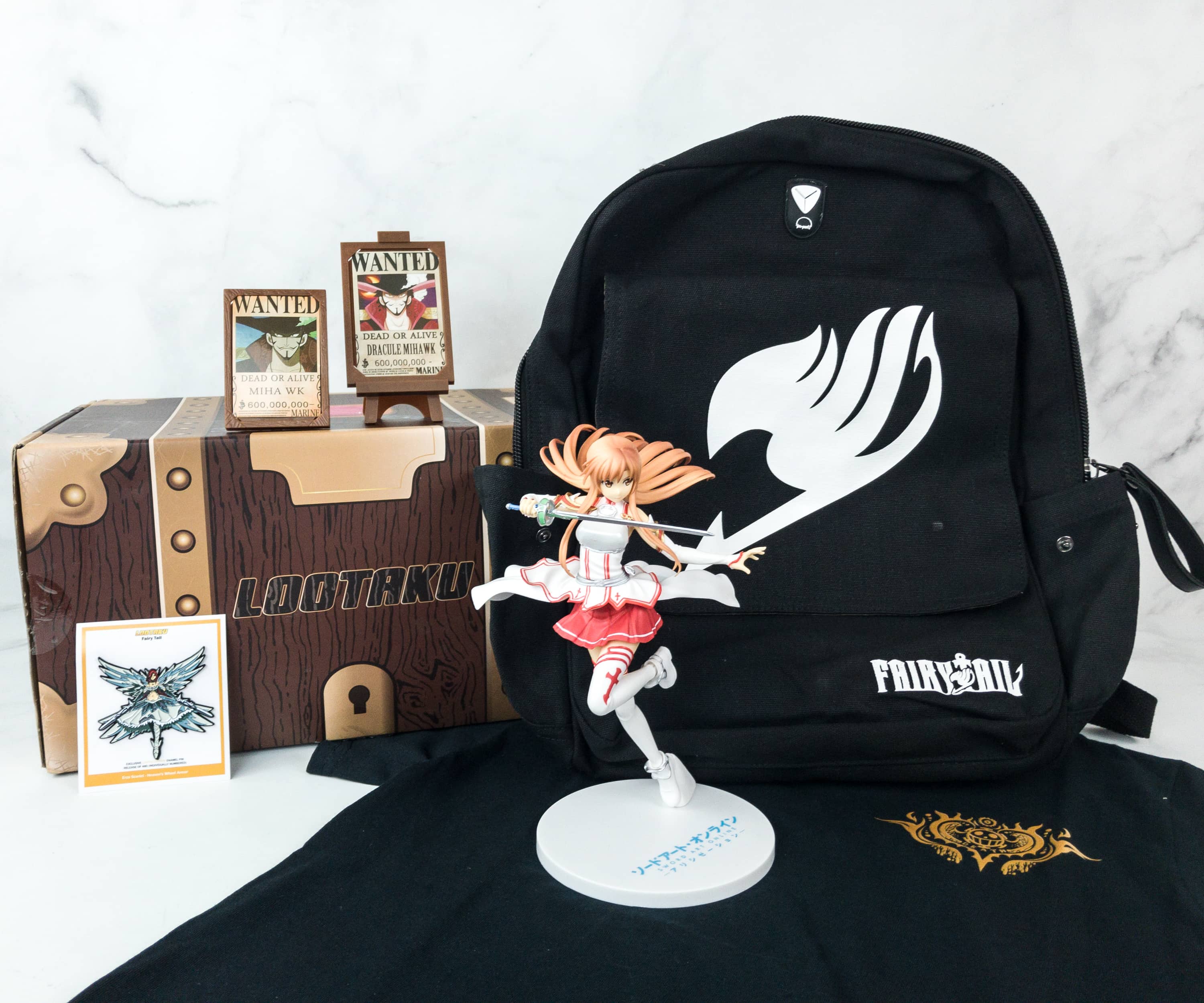 All the goodies inside the February 2019 Lootaku Box!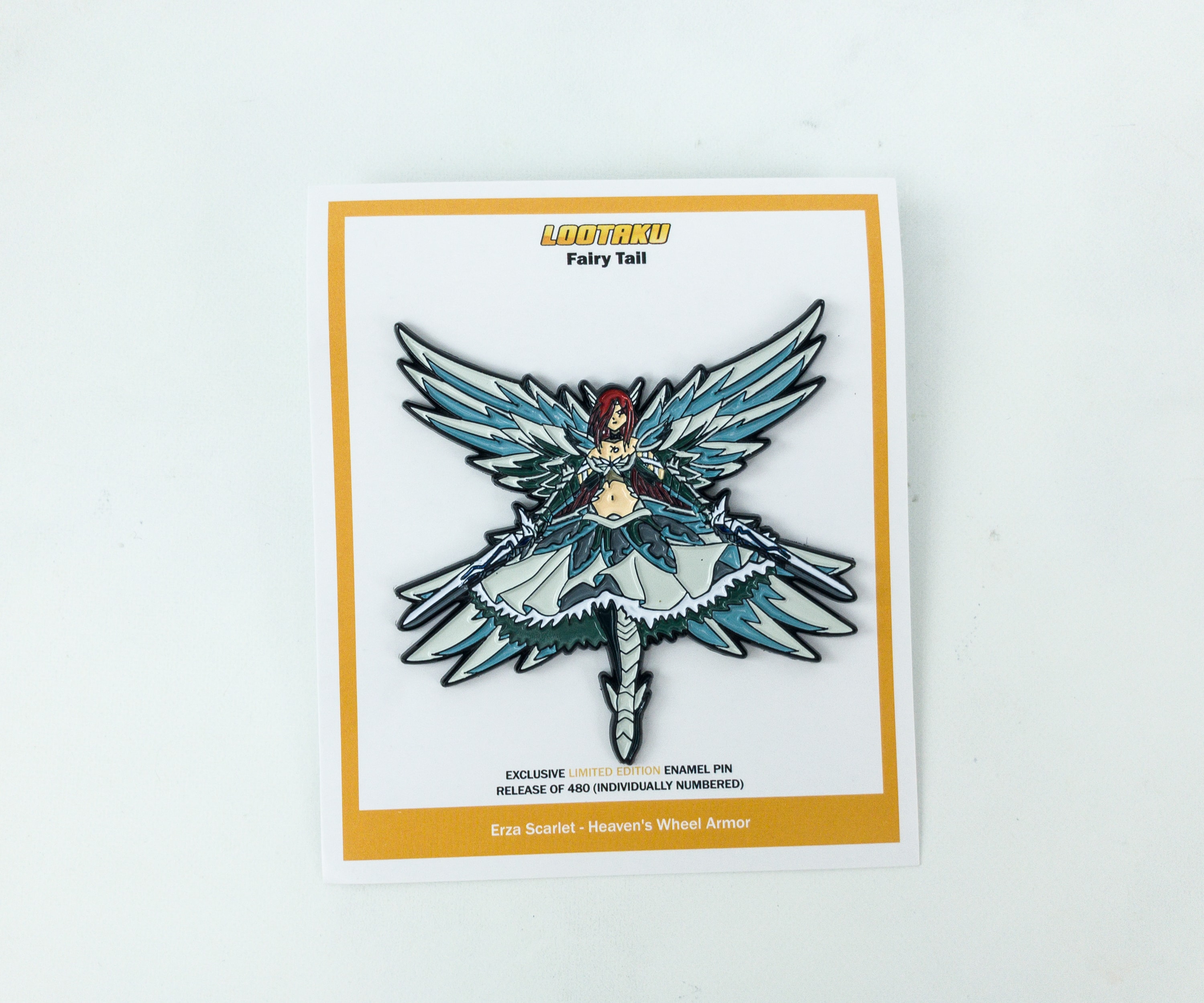 Fairy Tail Lootaku Limited Edition Pin ($12) One of the grandiose armors of Erza Scarlet is the Heaven's Wheel Armor, and this month's pin showcases that beauty!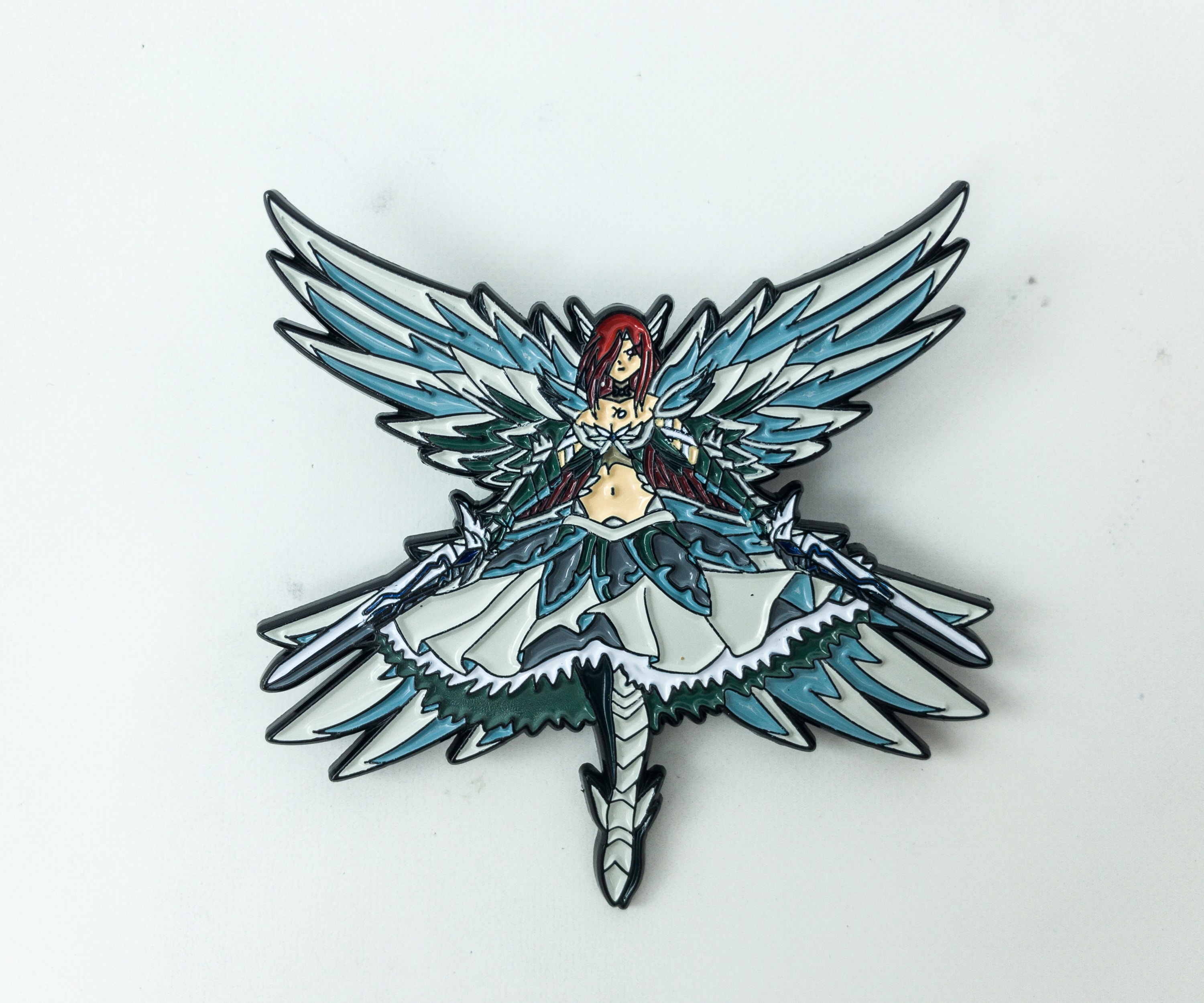 Erza is one of my favorite characters from the series, she's strong, brave, and speaks with authority, well, what else can you expect from an S-class mage? As for her armor, it is plated and covers her chest with a large metal flower over it, matched with a large billowing skirt which also has a metal plating in the upper area, while her neck and stomach area are exposed. She also has large metal wings which look like blades and a wing-like headpiece.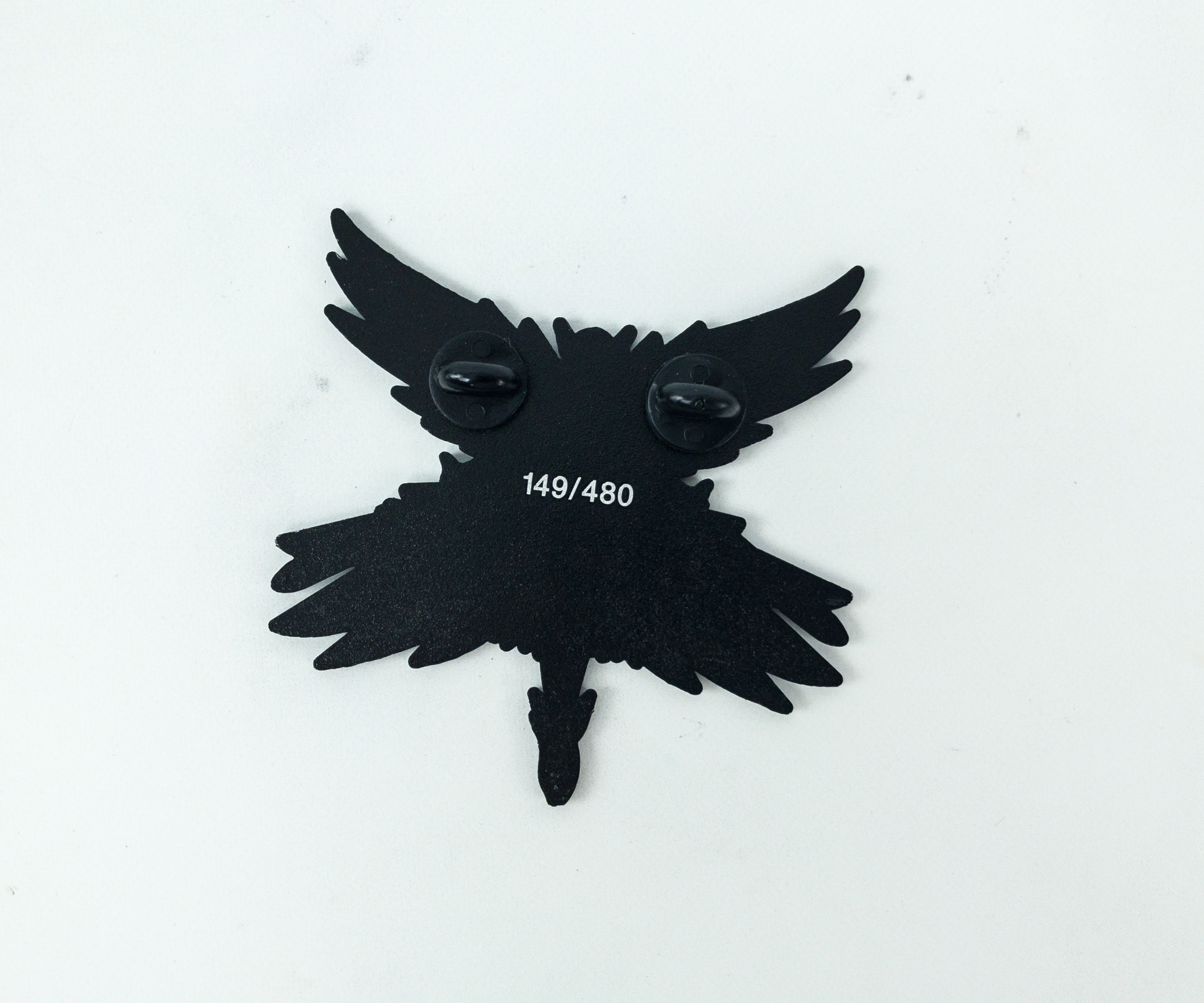 It is a 2-post pin to fully support its weight. The pin I got is the 149th out of the only 480 produced.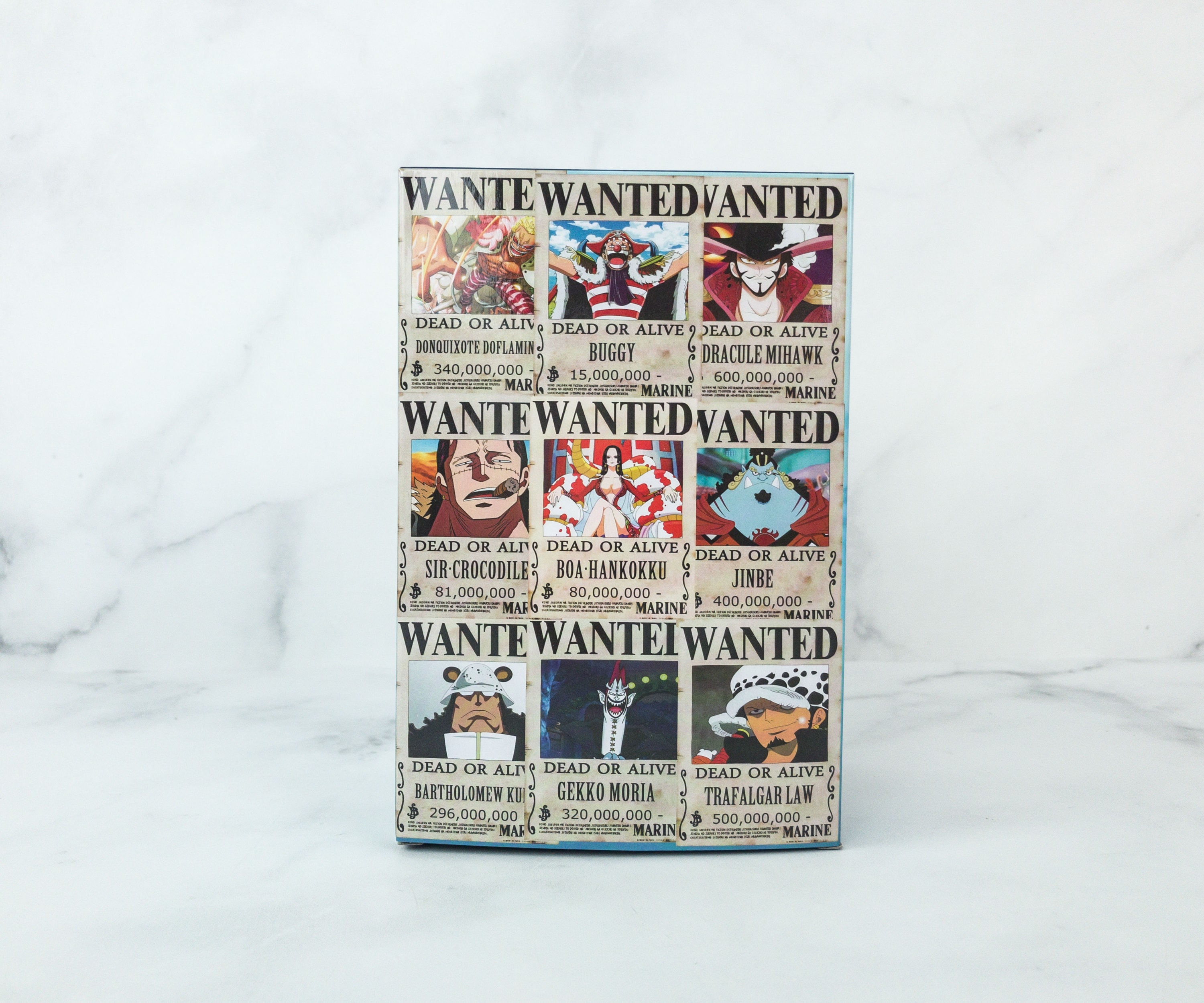 One Piece Wanted Poster Standing Display ($8) Another boxed item came and it's a standing display of a WANTED poster from One Piece!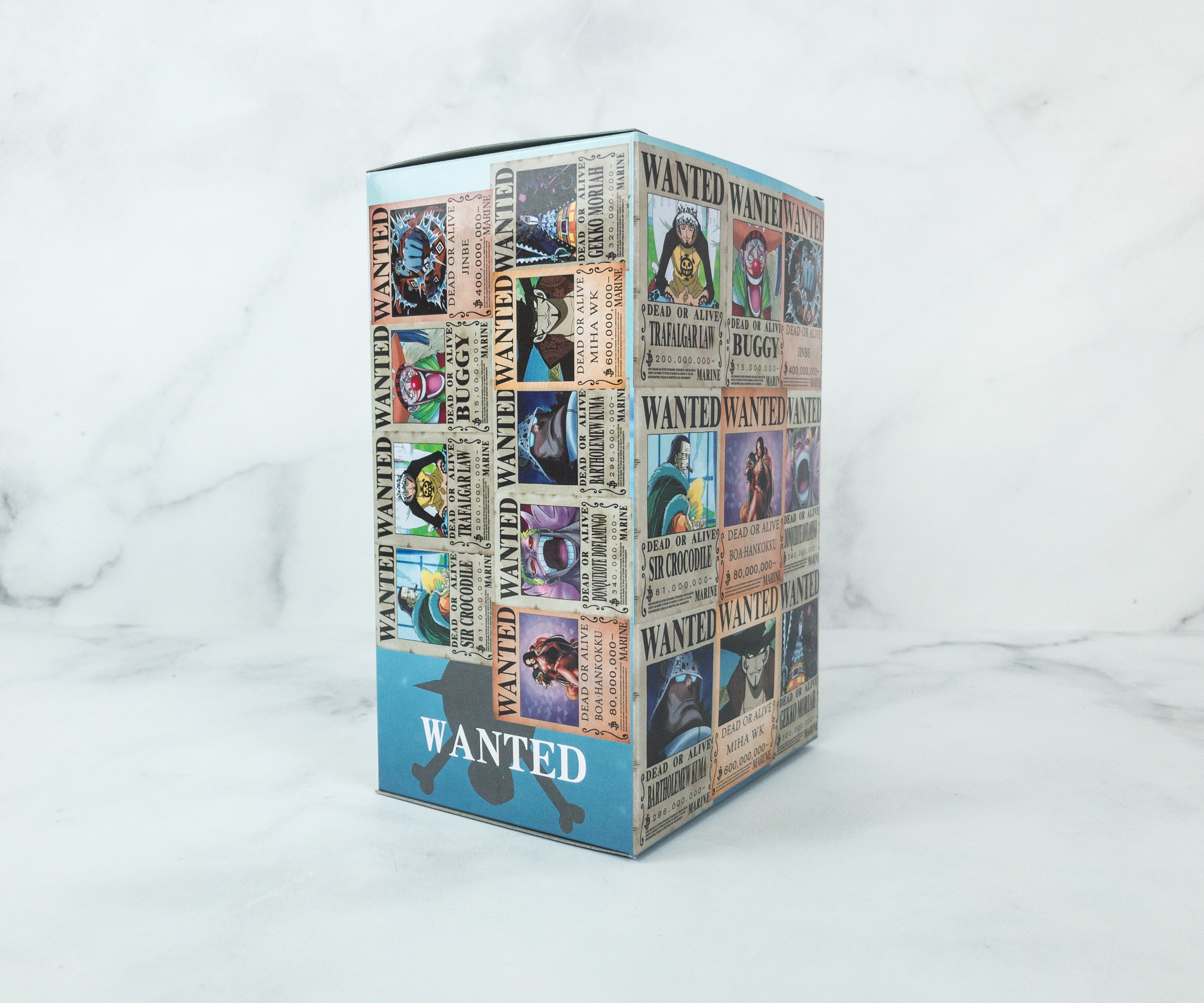 You can get 1 out of the 9 available designs: Doflamingo, Boa, Mihawk, Crocodile, Buggy, Jinbe, Kuma, Moria, or Law!
I got Dracule "Hawk Eyes" Mihawk! He is the first to be revealed as a member of the Shichibukai, or the Seven Royal Warriors of the Sea, and the greatest swordsman in the world.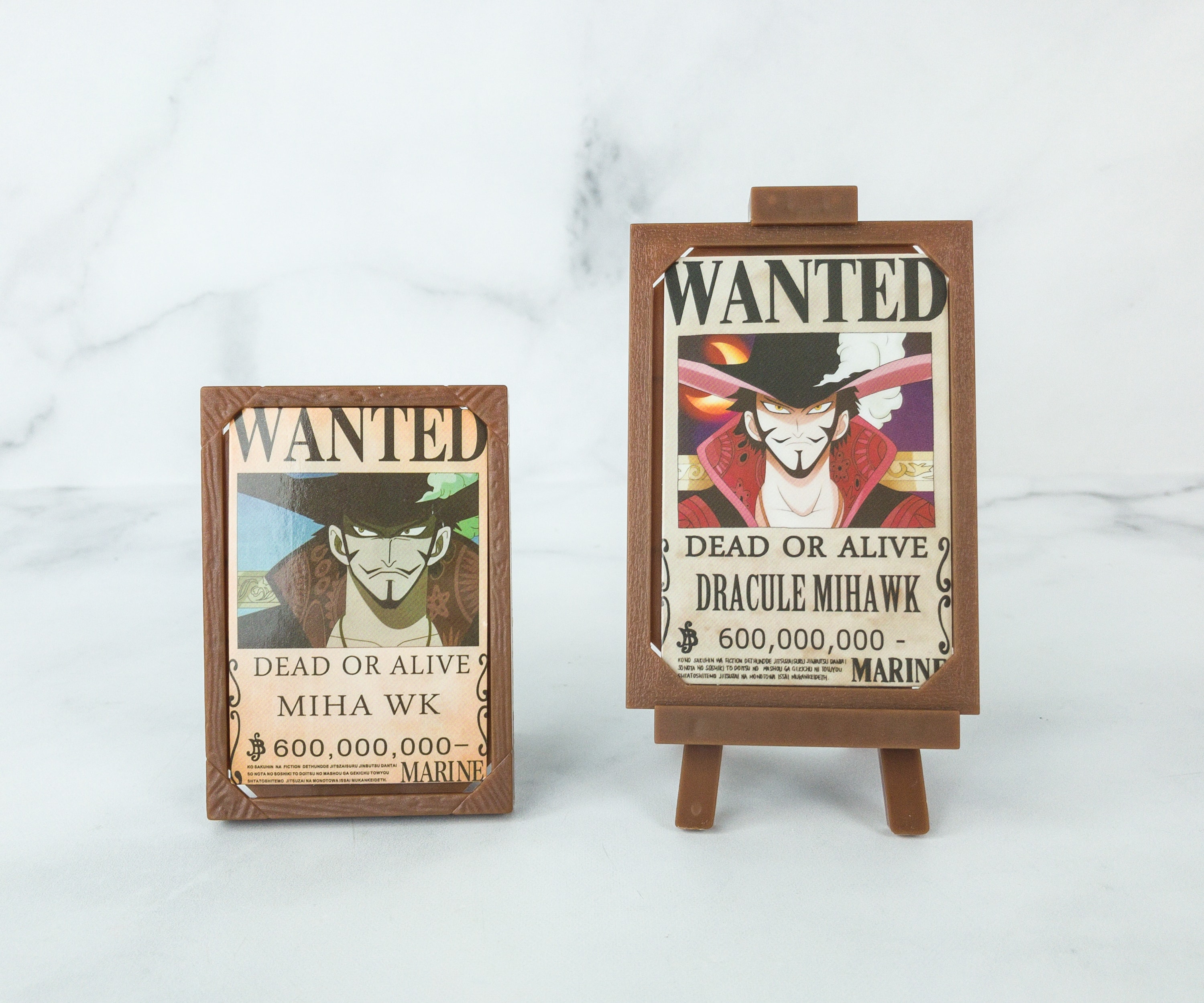 There are two stands. One is a picture frame, and the other one is a painting easel.
You can also replace the posters with your own photo, they are good photo display stands. I like the painting easel!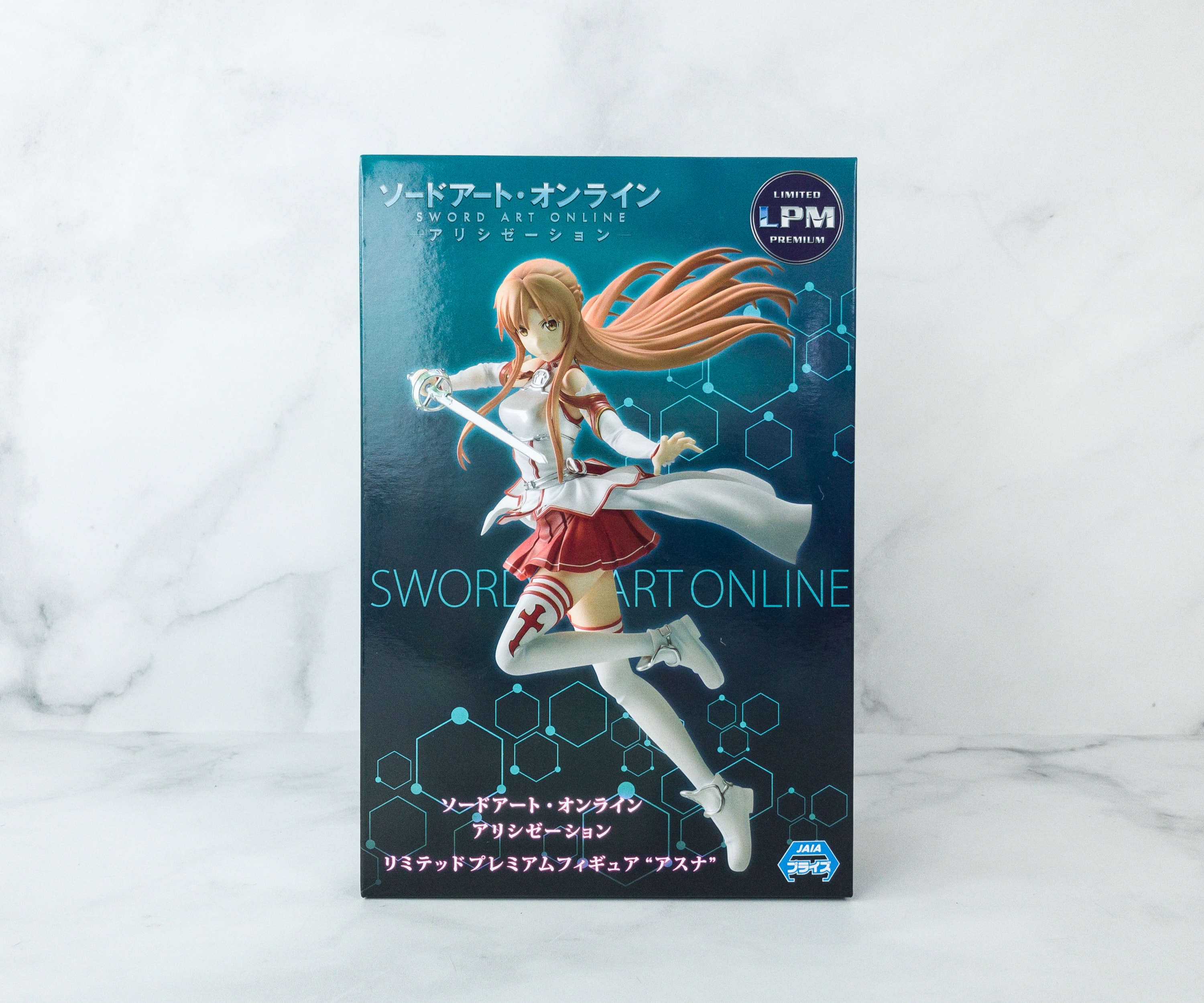 Sword Art Online SEGA Limited Asuna Figure ($30) They included a Limited Premium and SEGA-licensed figure, and it is Yuuki Asuna from Sword Art Online!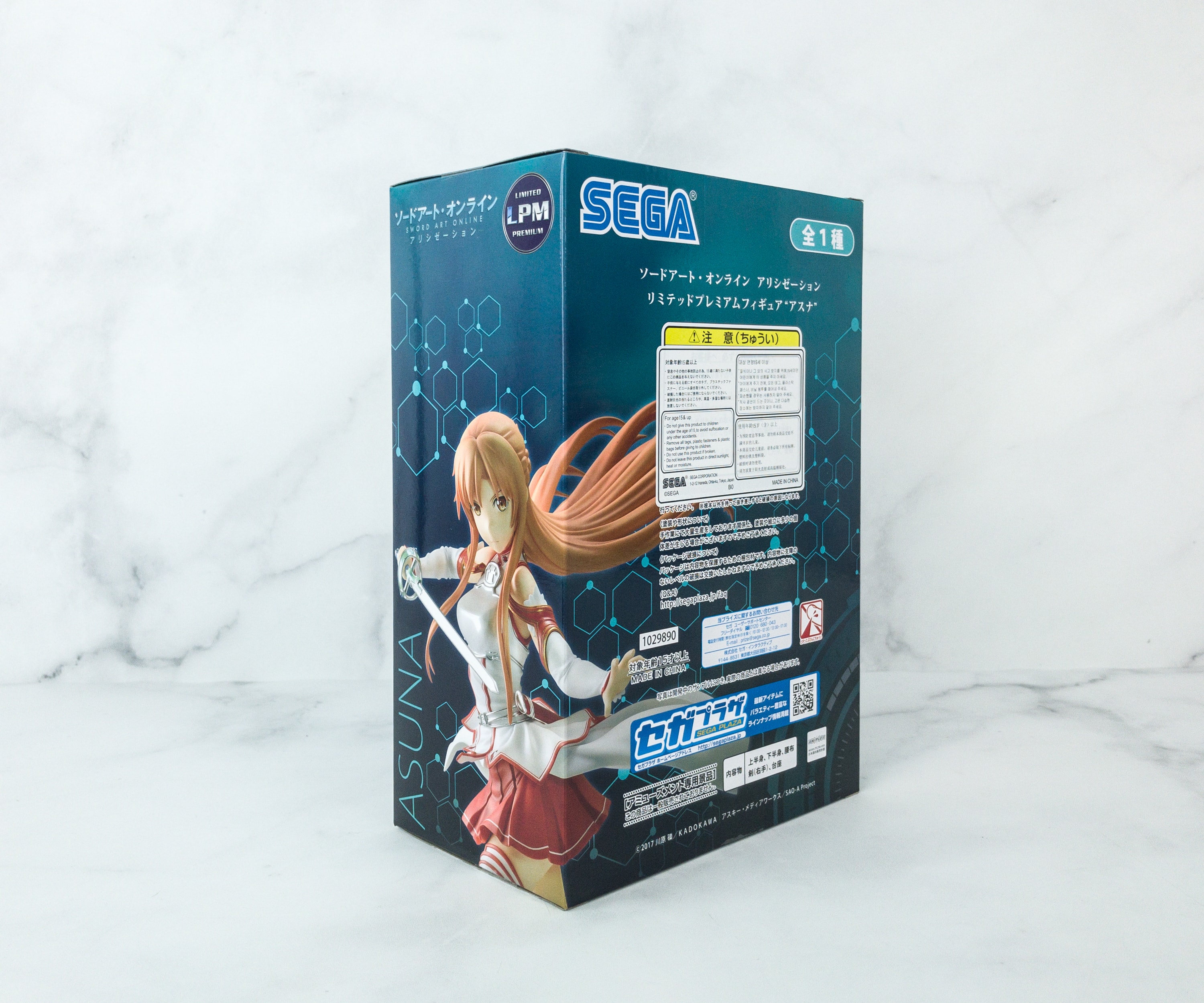 She is the female lead of the series, and the lover to the male protagonist, Kirito. She serves as the sub-leader of the Knights of the Blood Oath guild, which is the strongest guild in Aincrad.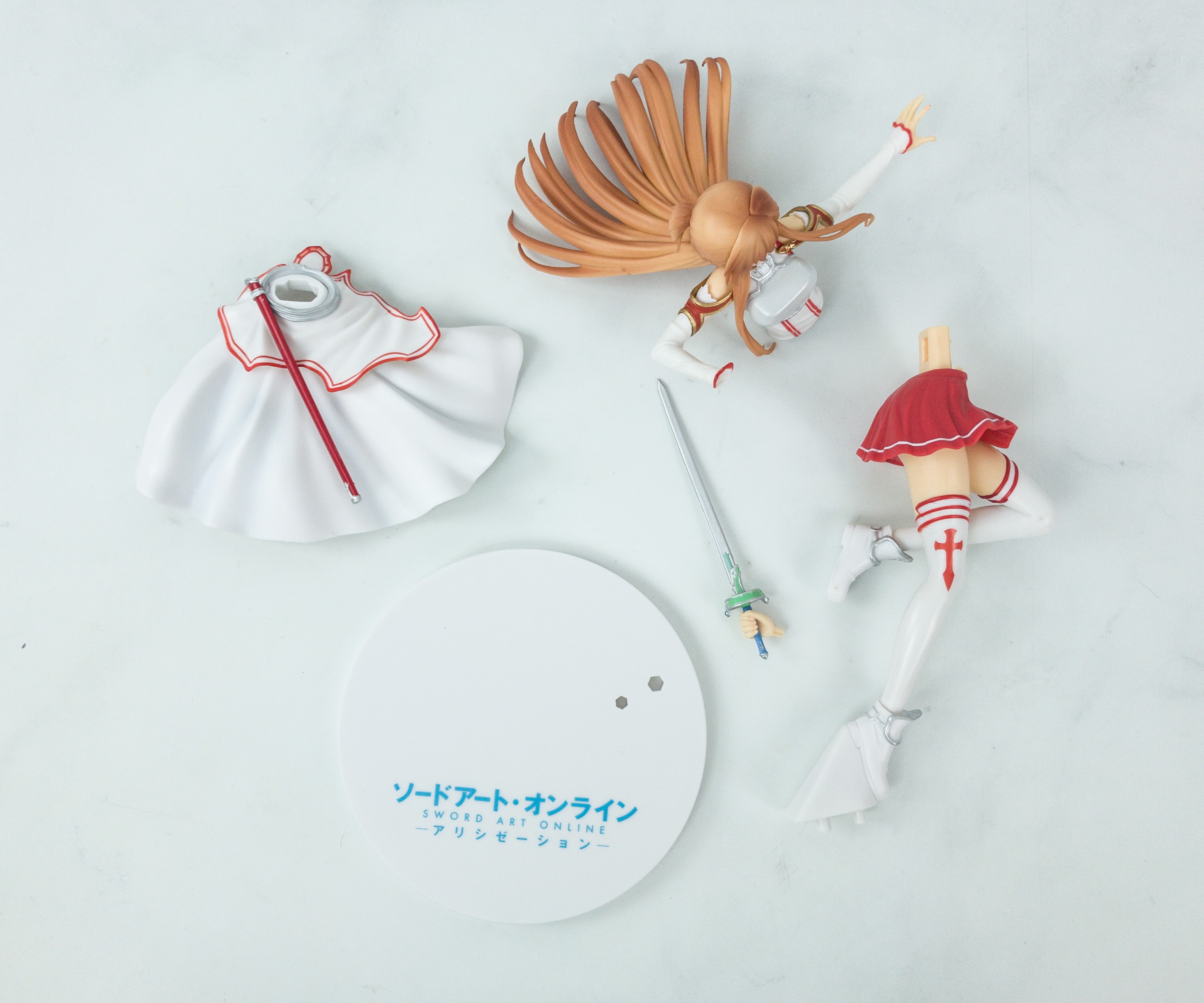 There's a total of 5 easy-to-assemble pieces for this beautiful figure!
I immediately assembled her, and she looks ready to attack! She's wearing her red and white KoB uniform.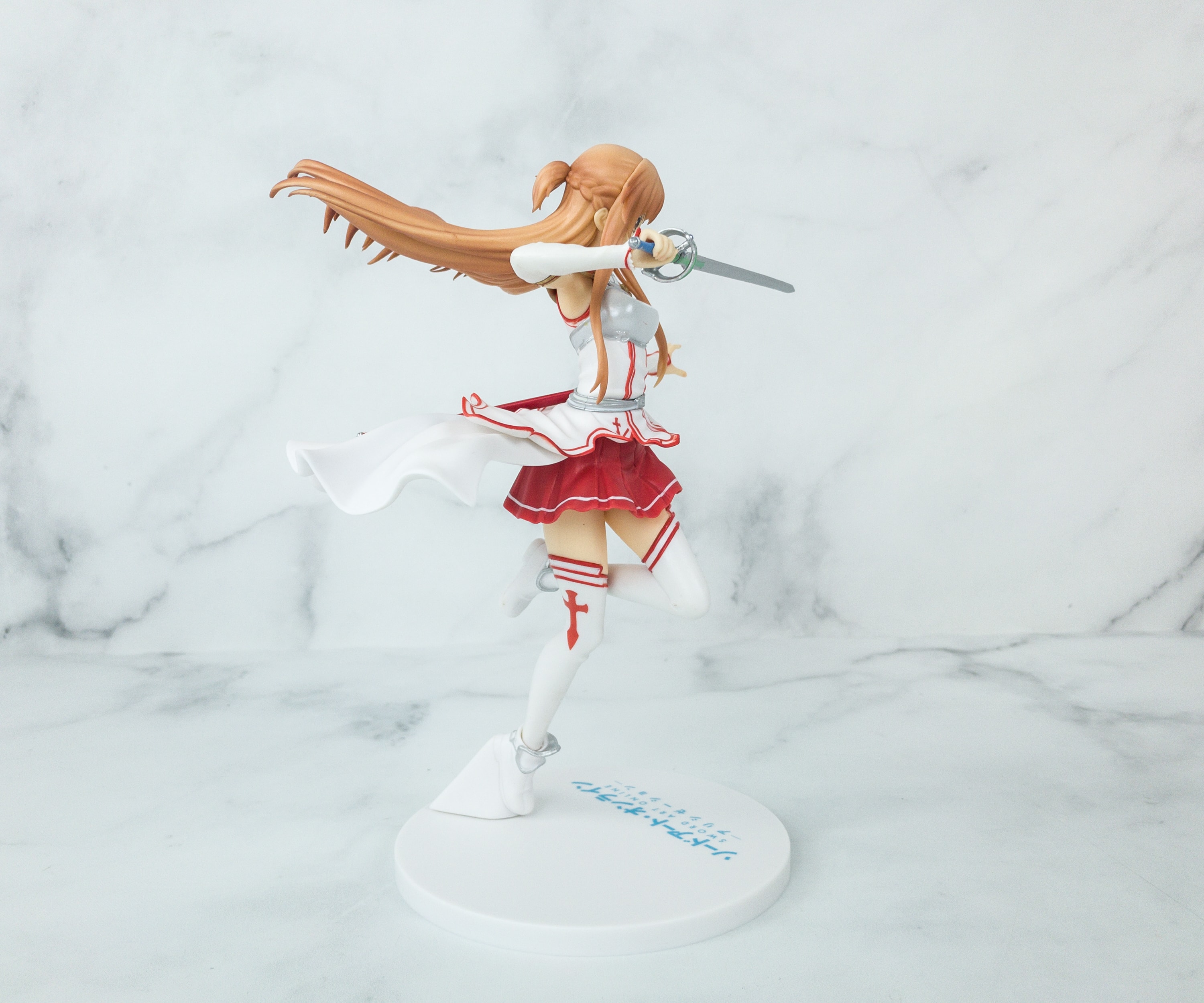 I also like that her hair is flowing like waves on her back.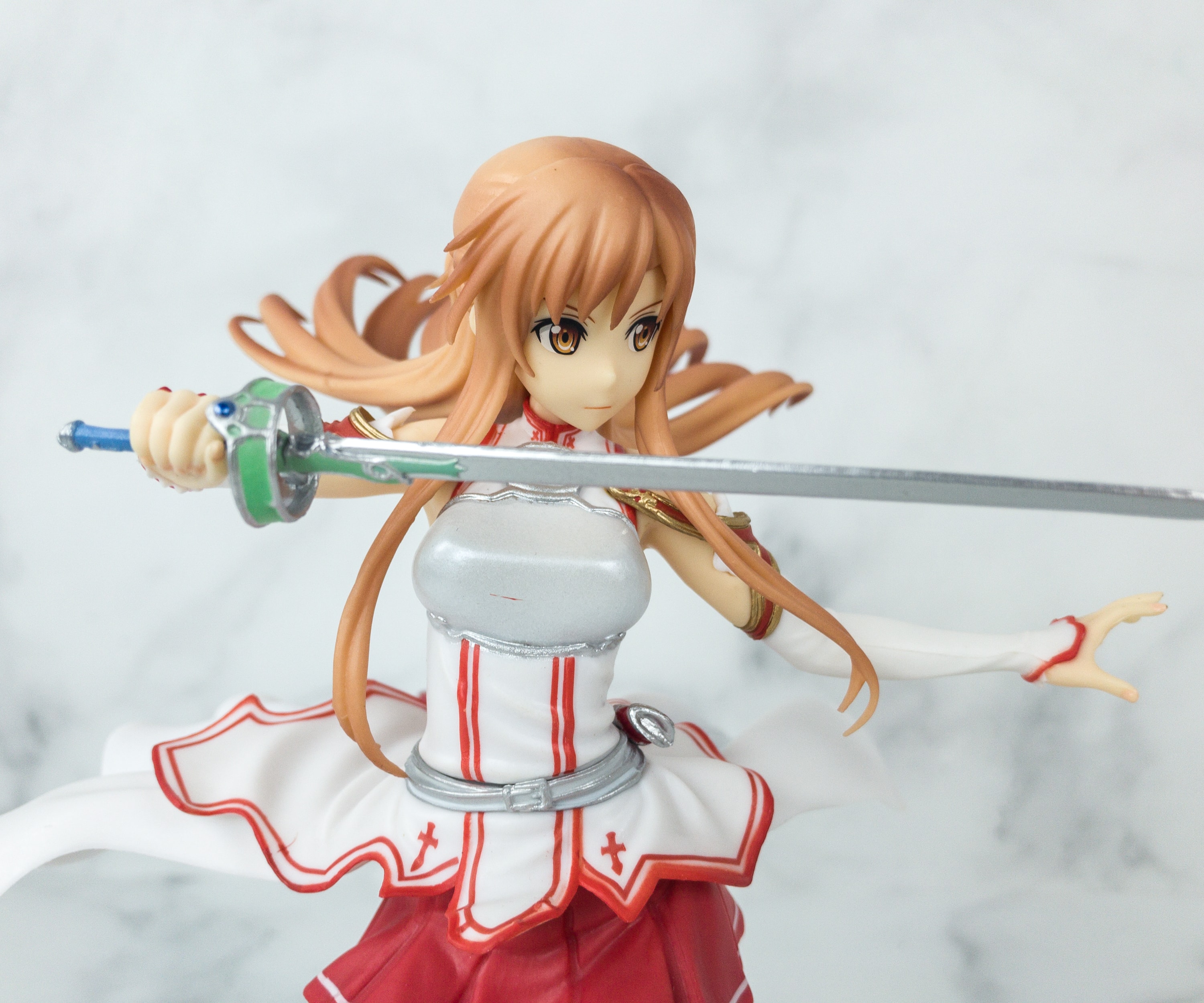 She is wielding her Lambent Light, a one-handed rapier that was crafted by Lisbeth. It also served as Asuna's final weapon in SAO.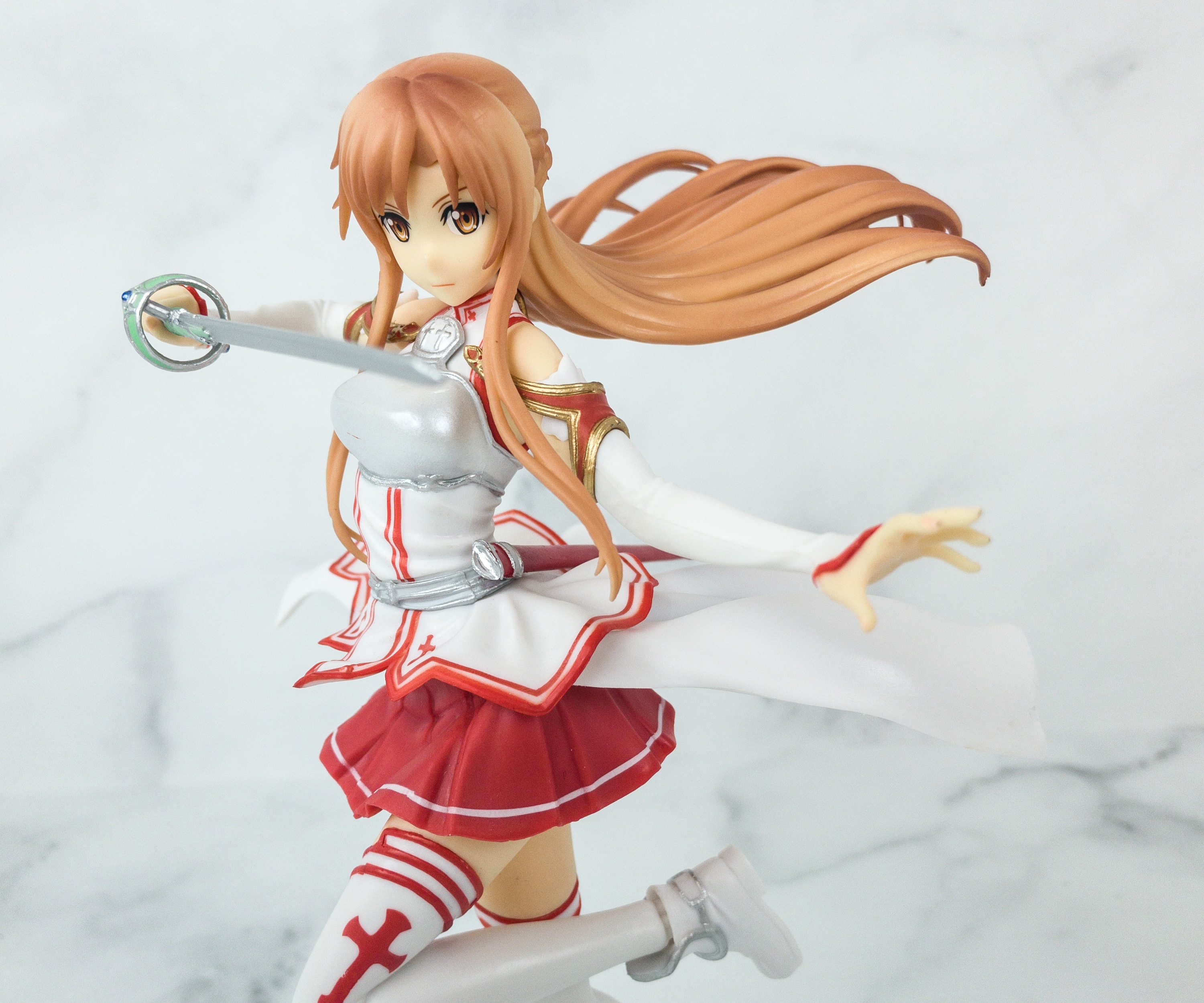 At first, Asuna didn't really care about dying in the game, until she met Kirito and he became her lifeline. It caused a drastic change in her outlook in on life.
One Piece Trafalgar Law T-Shirt ($20) Gold really looks good on black, and the shirt for this month features the "Surgeon of Death," Trafalgar D. Water Law!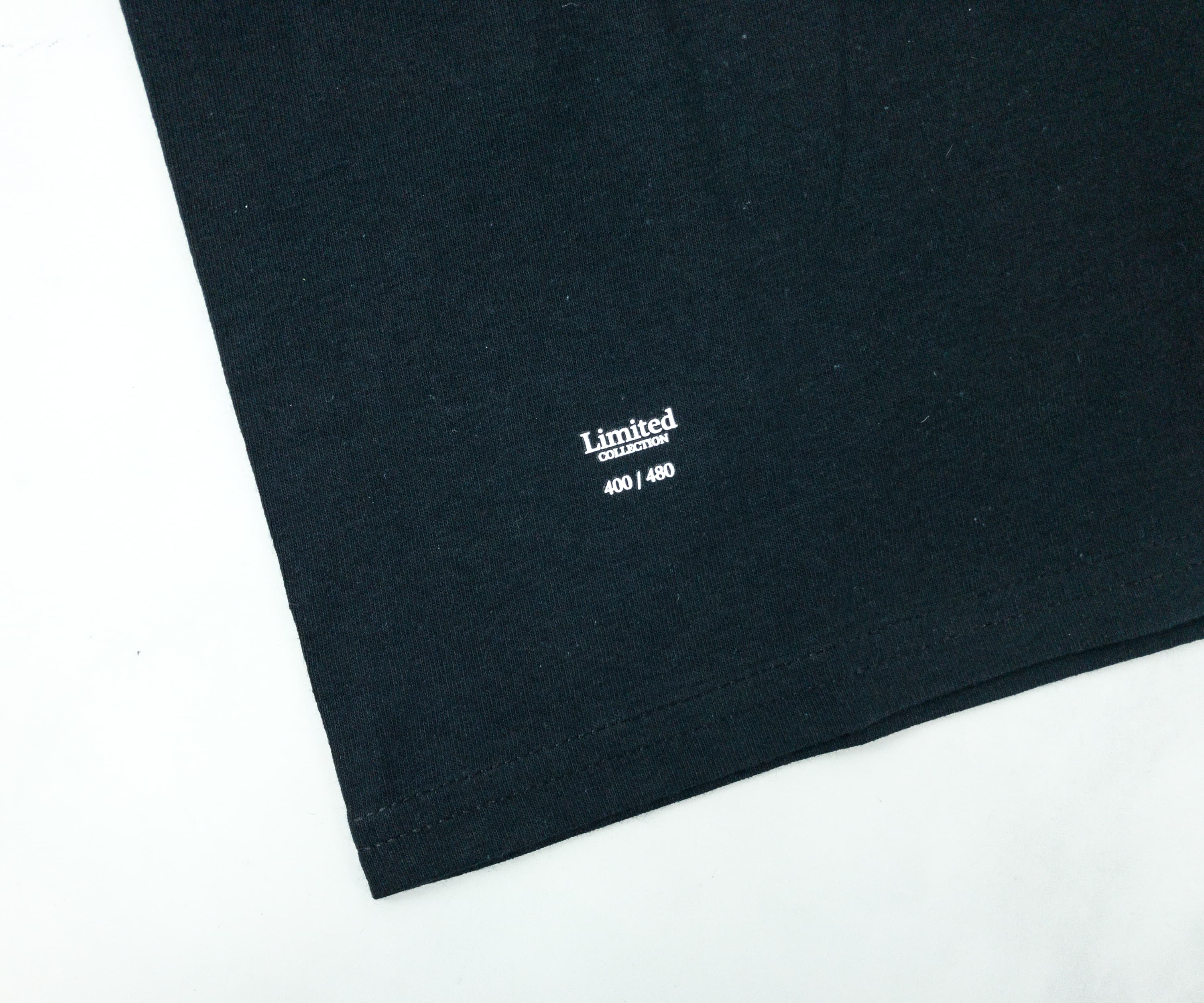 You will feel the exclusivity of the shirt just by looking at the print on the lower right which indicates that it's the 400th shirt from the only 480 pieces produced.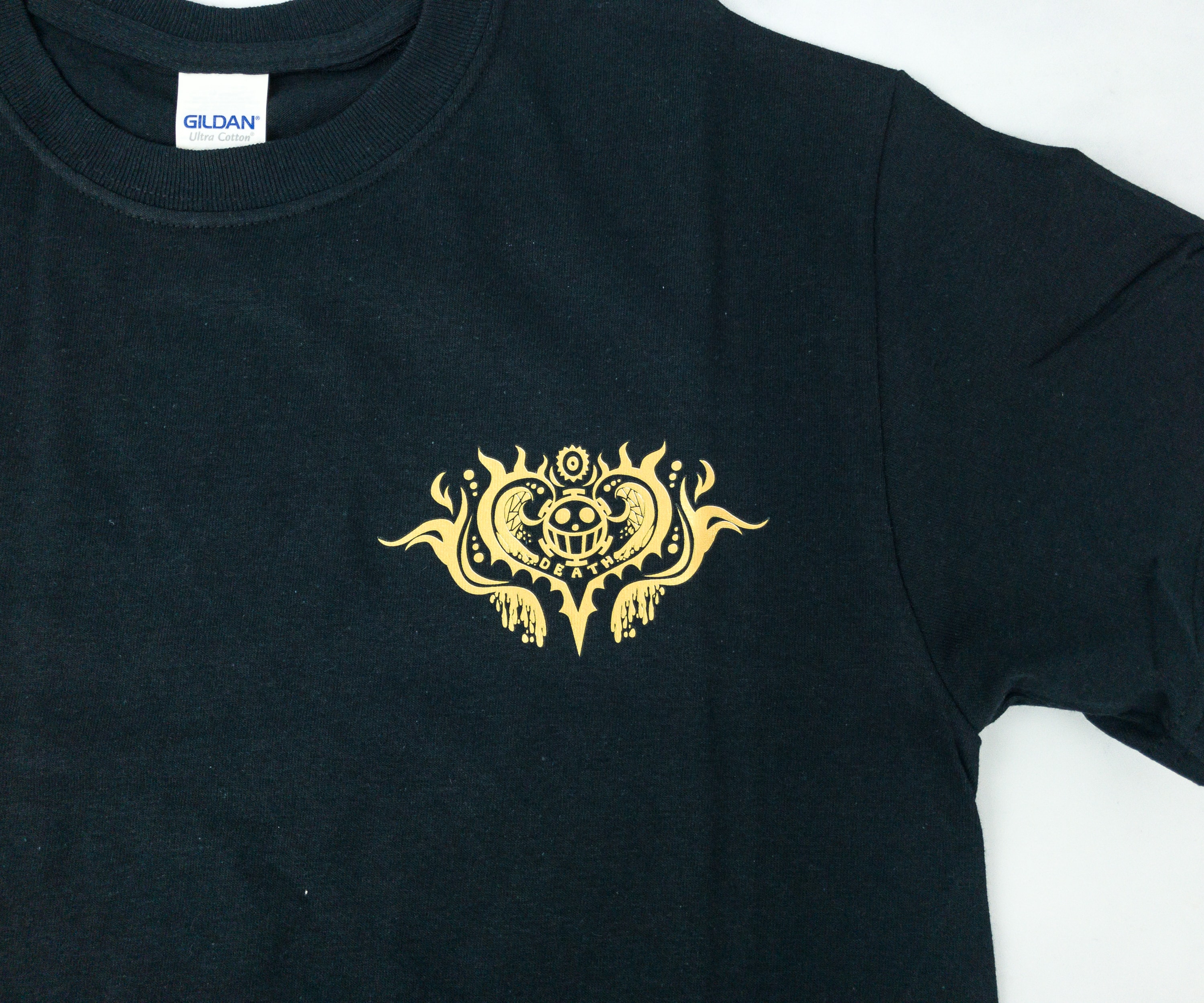 The first tattoo of Law on this Gildan black shirt is the tribal-style heart tattoo.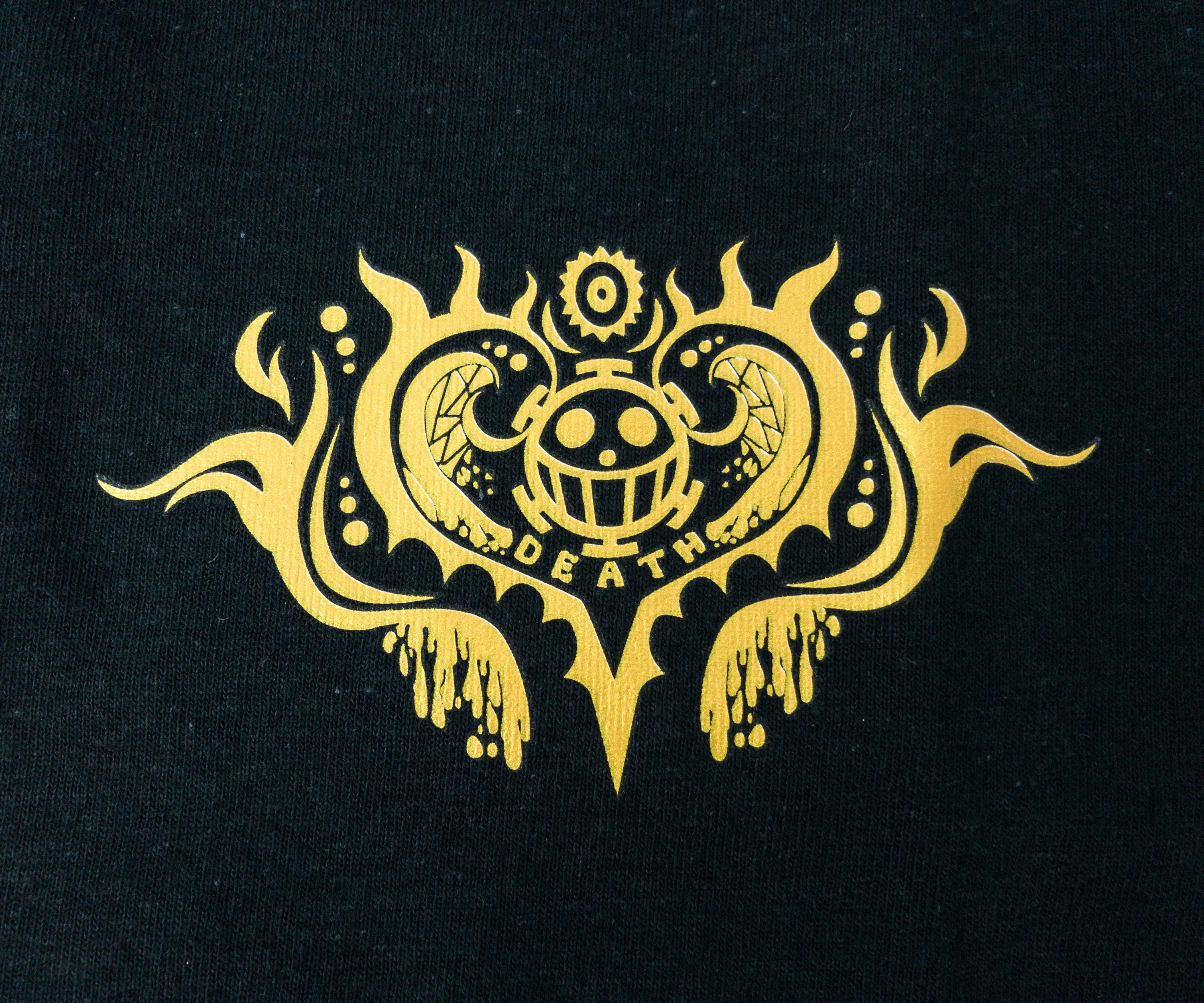 It also has his Jolly Roger and the word DEATH on it.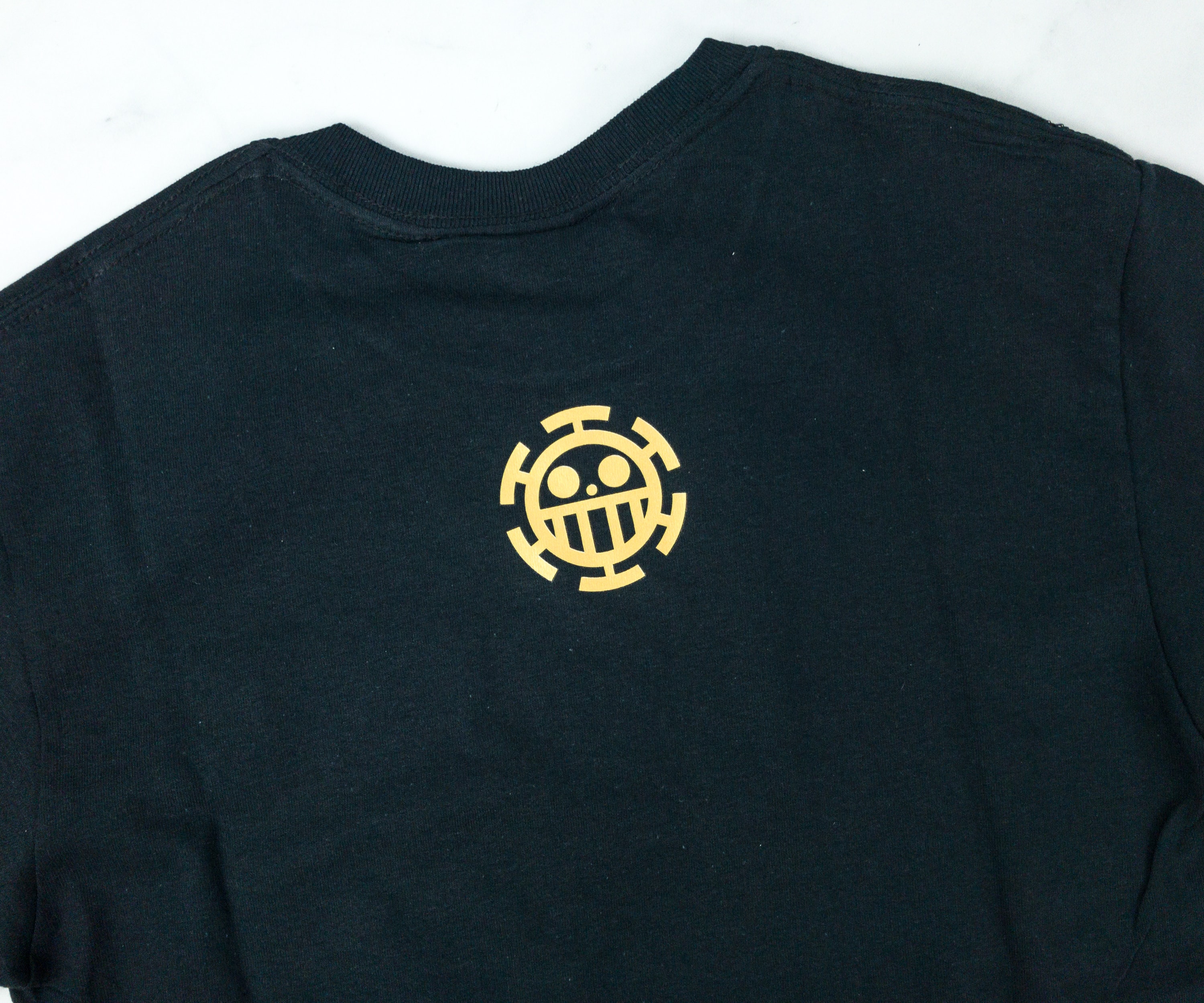 At the back is again, his Jolly Roger printed in gold!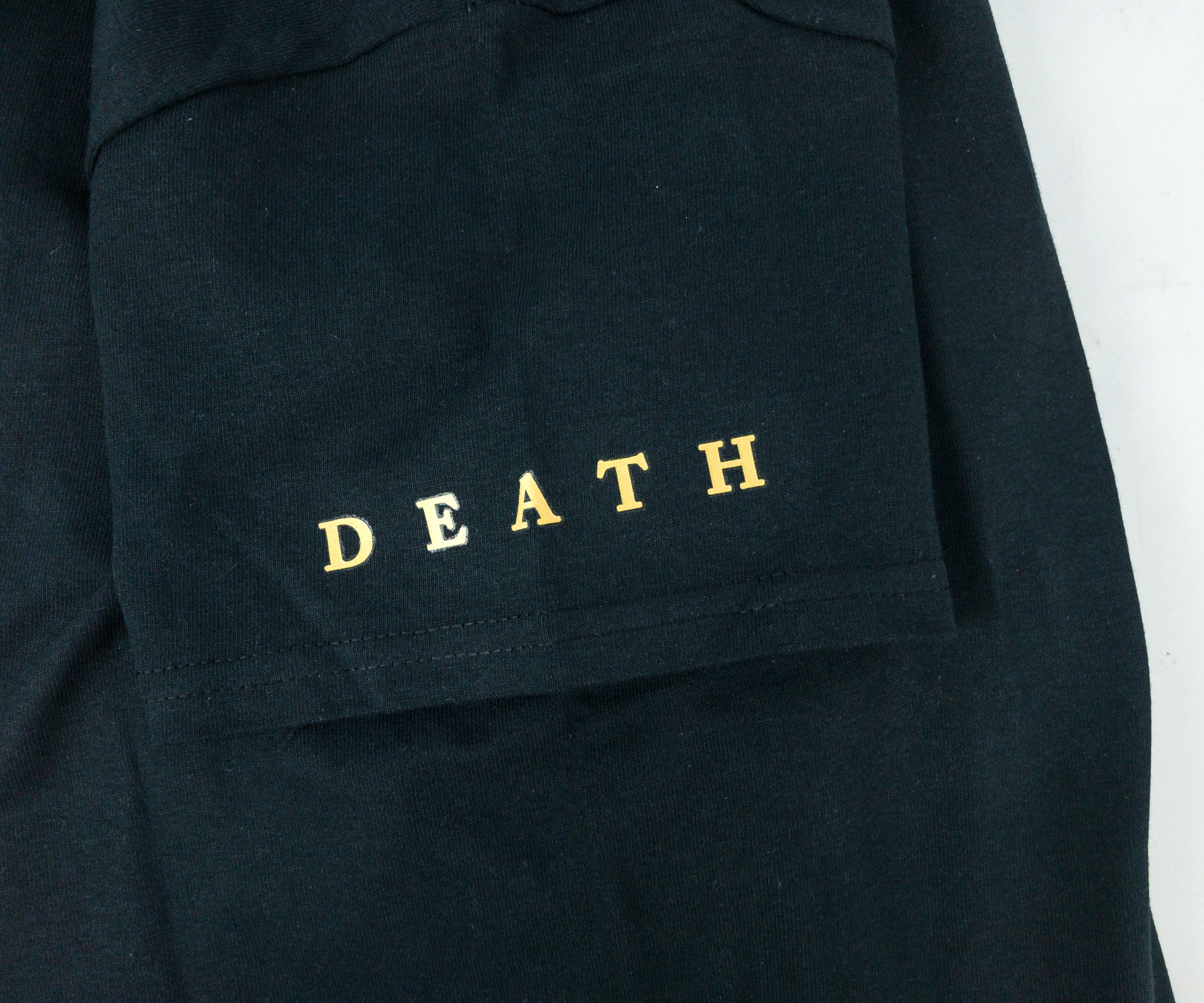 On the sleeve is his DEATH tattoo that can be found on both of his hands.
Fairy Tail Backpack ($35) I am totally geeking out with this backpack! And it features not just the series' branding, but I'm happy with how many pockets it has!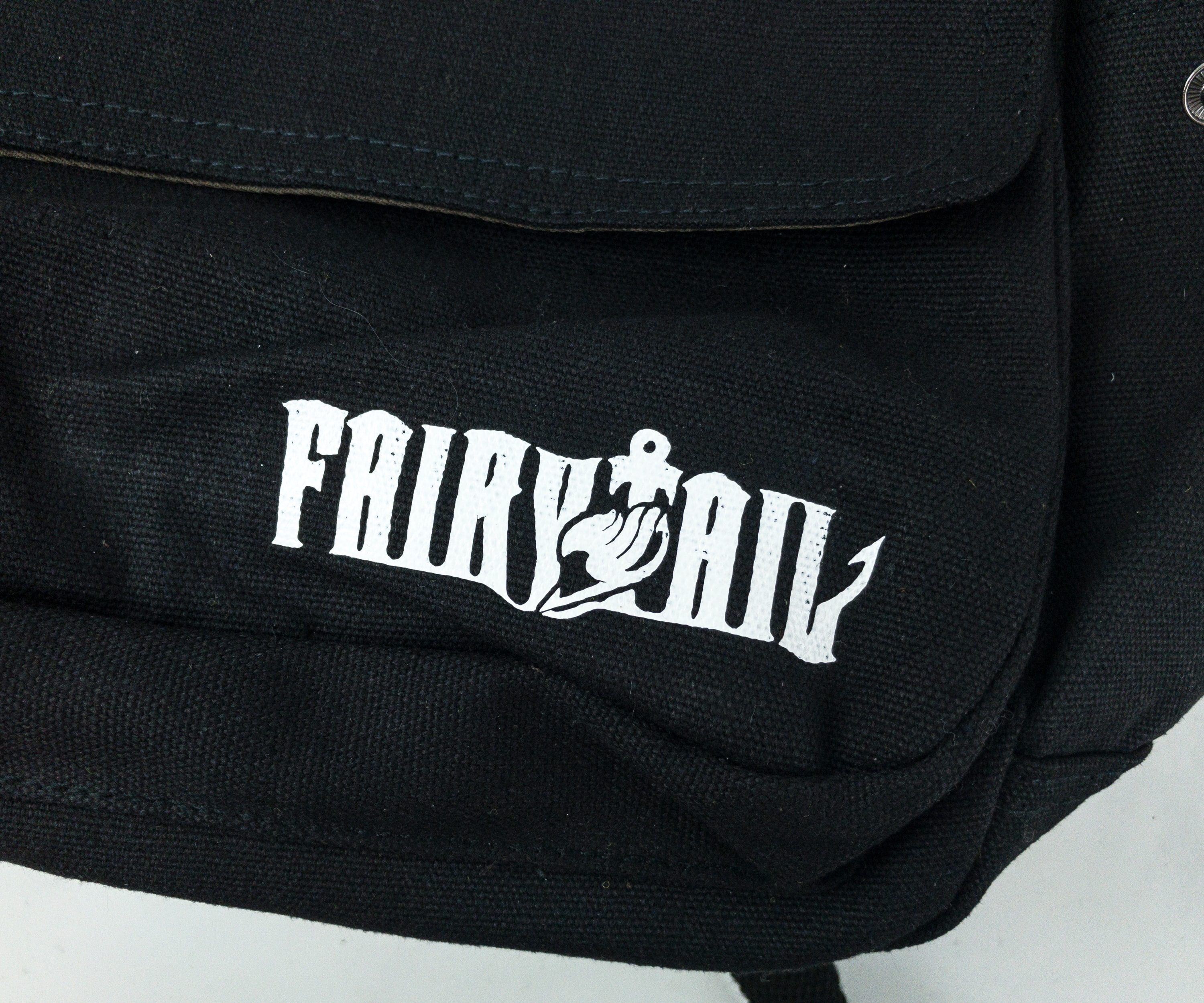 It also has the series' title printed on the lower left part of the bag.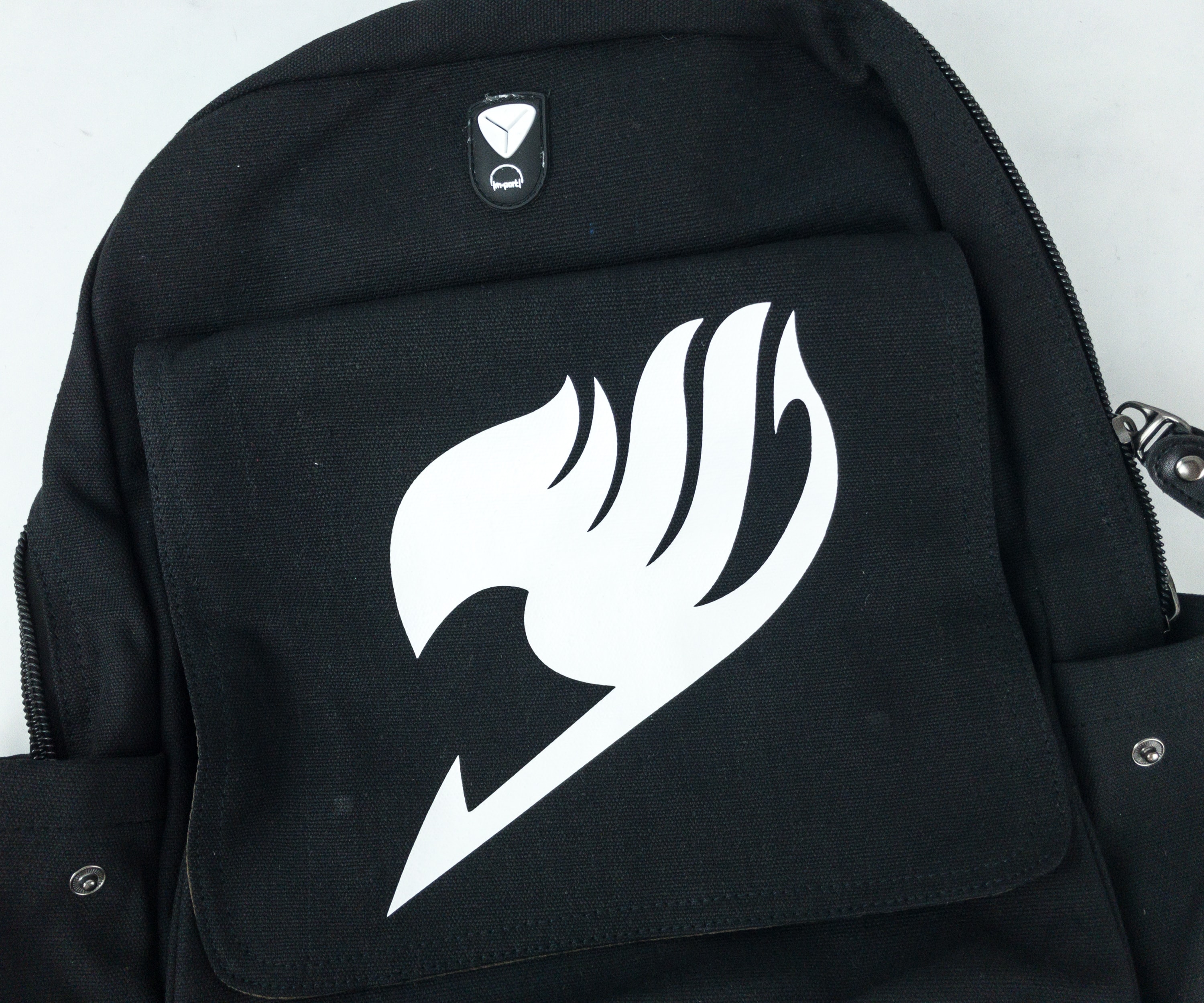 The big Fairy Tail stamp is already giving away the guild which I belong to!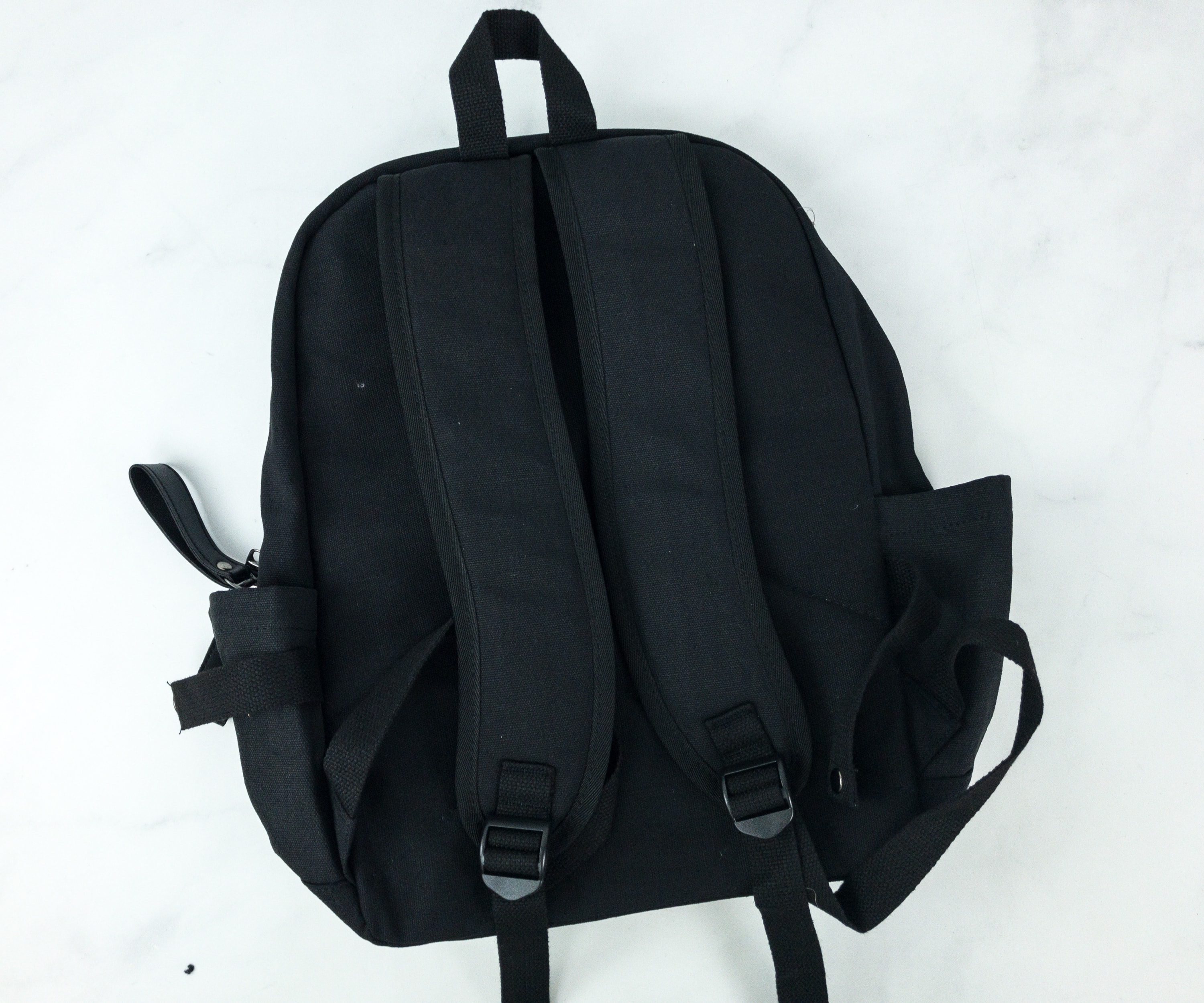 Even if I fill this with lots of stuff, I don't feel that it's too heavy because it comes with padded straps!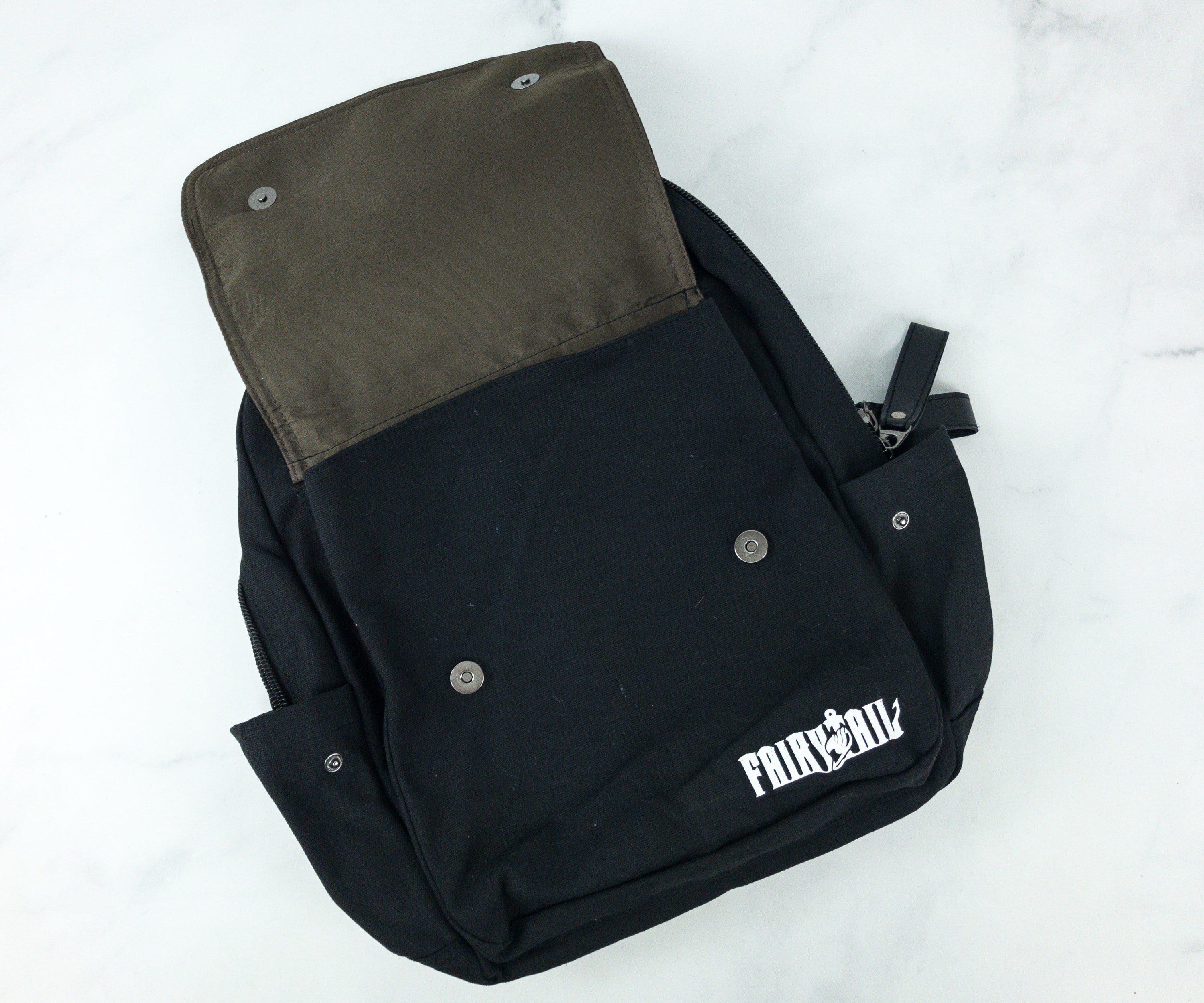 The main compartment is enclosed by a zipper, while the front pocket has a flap with magnetic buttons to cover it.
There are also several pockets inside the main compartment, so I can keep smaller items inside. I am also really impressed by how heavy-duty the backpack looks.
Having comrades definitely makes the adventure worthwhile and more fun! This month, the box introduced us to some of the best comrades the main characters some series have. Also, the items serve as my comrades during my adventures, like the good backpack, the beautiful Erza pin, and the awesome Law shirt! I also like the WANTED poster stand that I can swap with some of our cool shots. The Asuna figure is really beautiful, it's another one to add on my figures collection cabinet. They really captured not just the beauty, but also, the bravery of SAO's female lead character. Lootaku outstandingly answers my need for geeky items every month (for the most part – this was late because of Lunar New Year – but Lootaku is awesome about their communications around infrequent late boxes), and it makes me look forward to more from them!
What do you think about Lootaku?