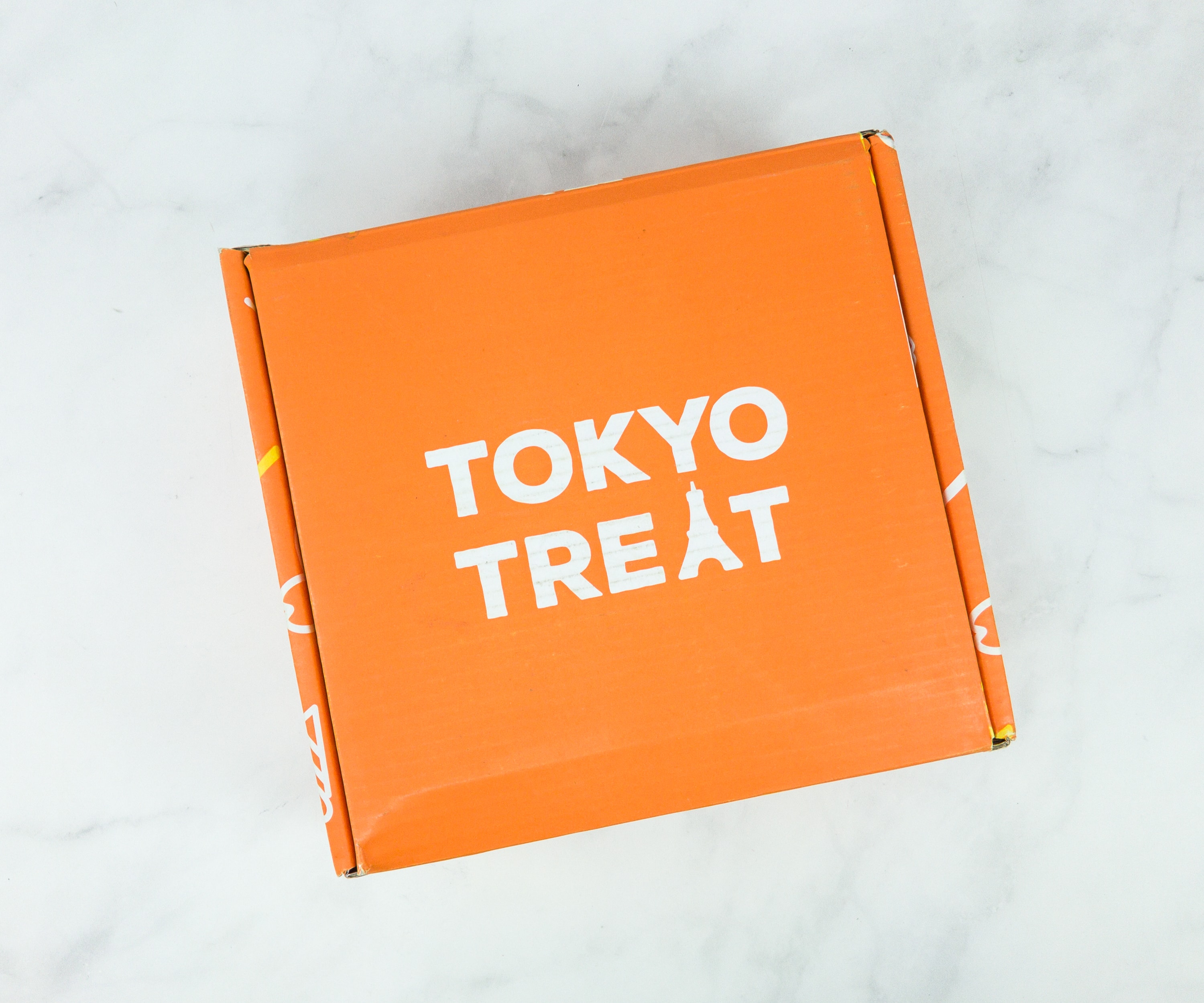 TokyoTreat is a monthly Japanese snack and candy subscription box that is shipped directly from Japan.
There are two box sizes — Classic ($25) and Premium ($35). As always, shipping is free worldwide.
The Classic box includes 12 items altogether — 4 popular snacks, 4 share packs (new), 2 dagashi snacks, 1 DIY candy kit, and 1 kinosei (quirky) snack.
The Premium box includes 17 items — 5 popular snacks, 1 party pack (new), 4 share packs (new), 3 dagashi snacks, 1 anime snack (new), 1 DIY candy kit, 1 kinosei snack, 1 drink.
This is a review of the Premium box.
DEAL: Use coupon code HELLOSUBS at checkout to save 10% ($3.50) on your first box!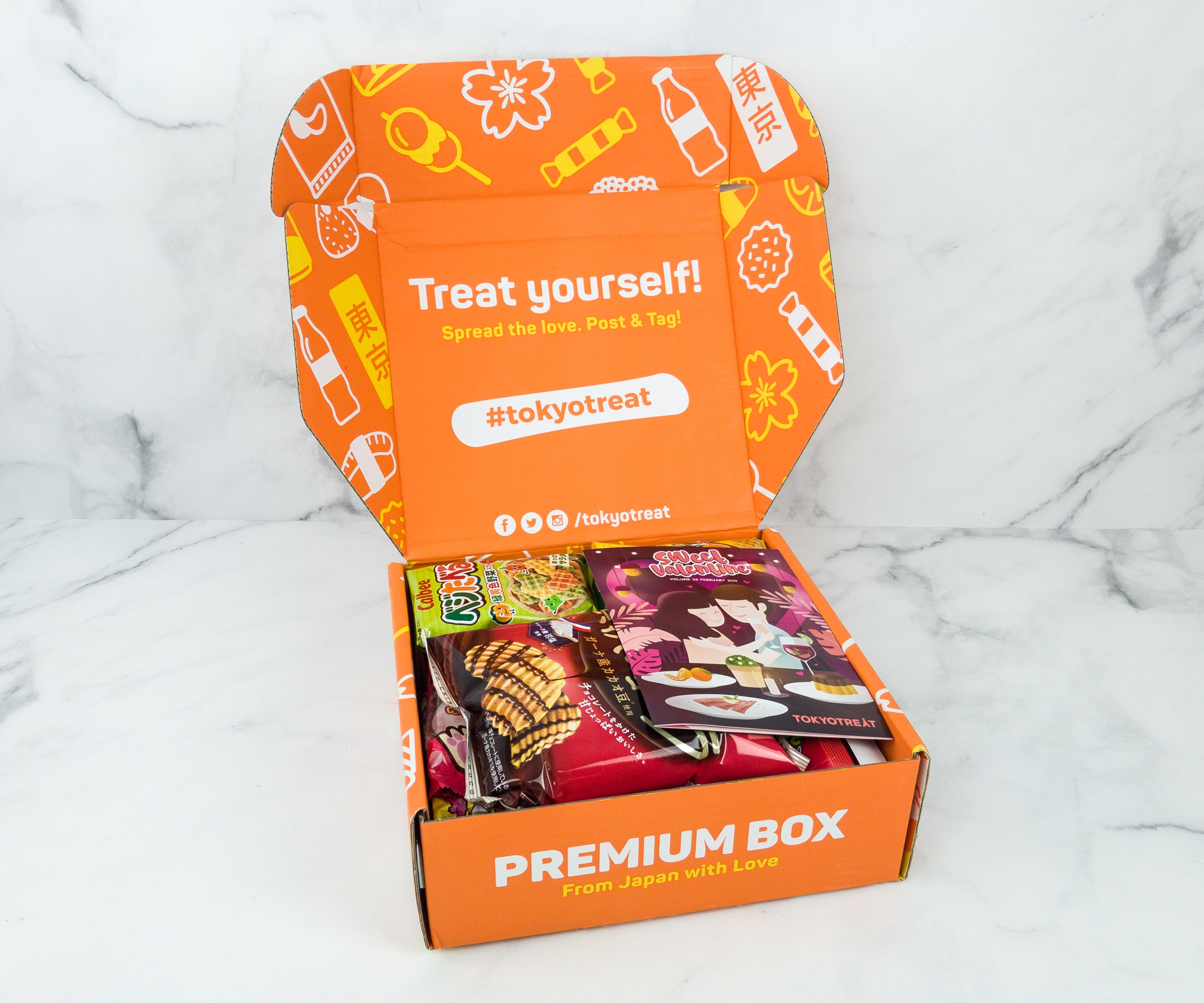 There's an information card on top of the snacks.
The box is filled to the brim!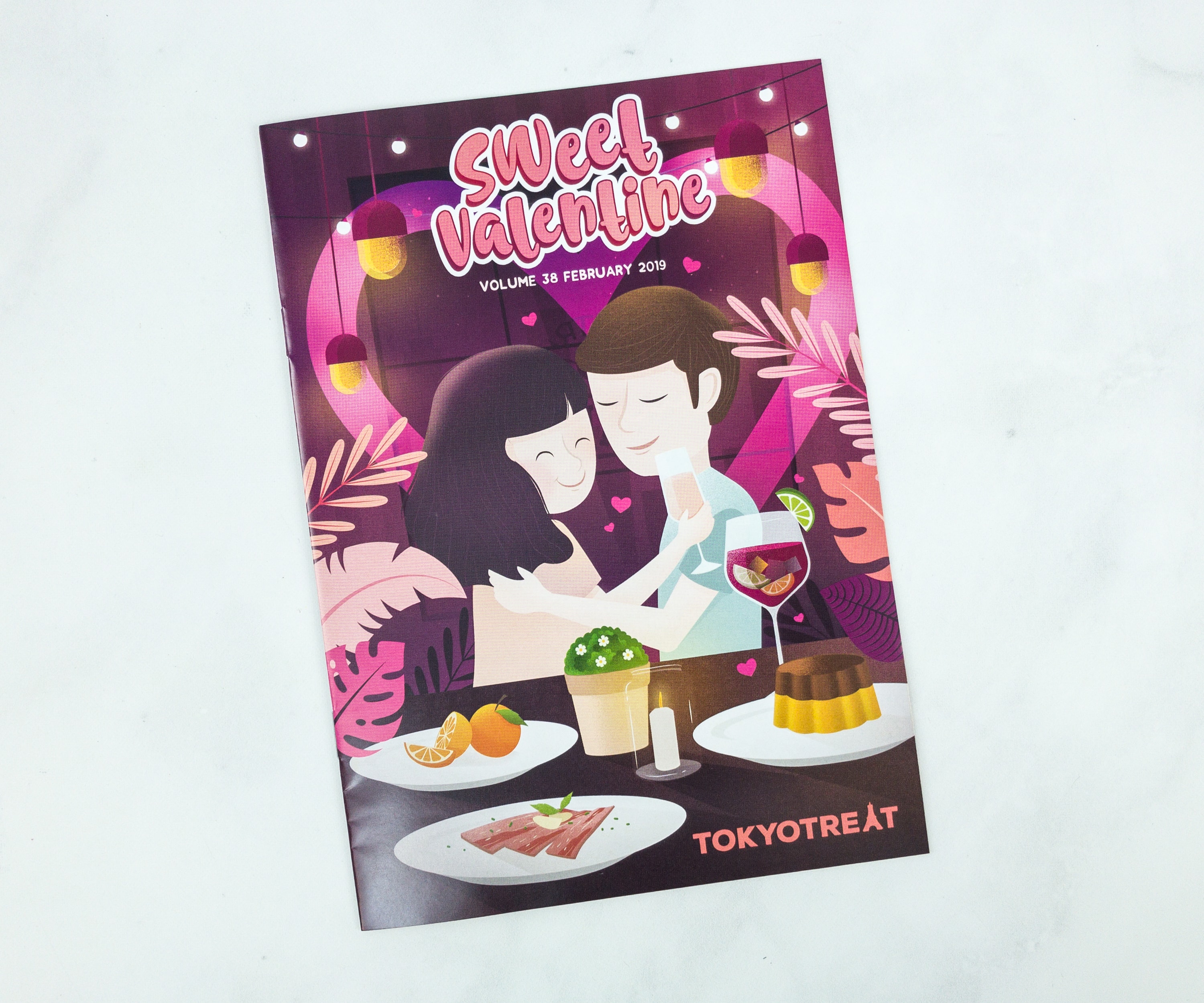 This month's theme is SWEET VALENTINE.
There are cute activities inside the magazine and it's related to the theme.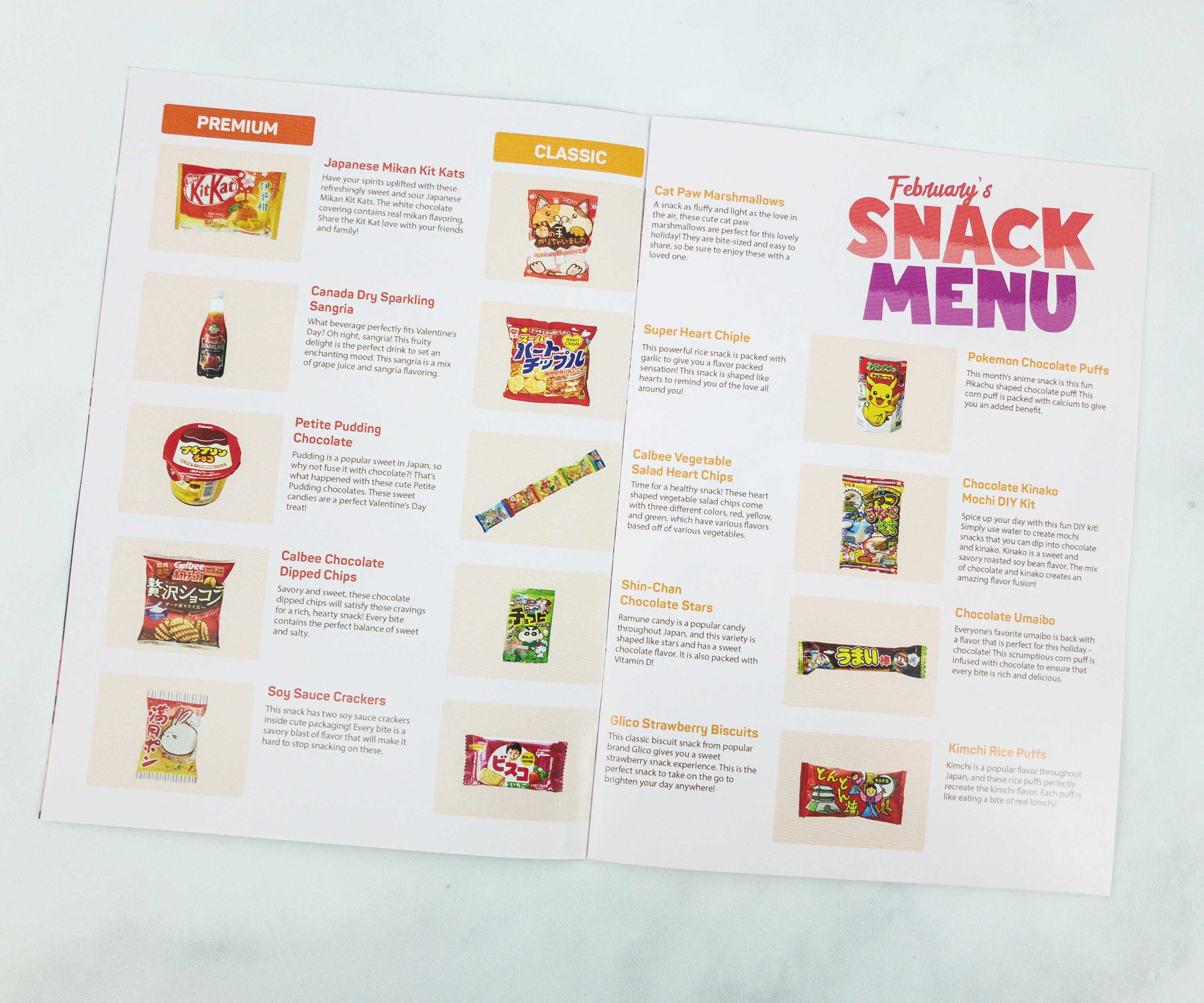 Here are the items we should be expecting for this month's box.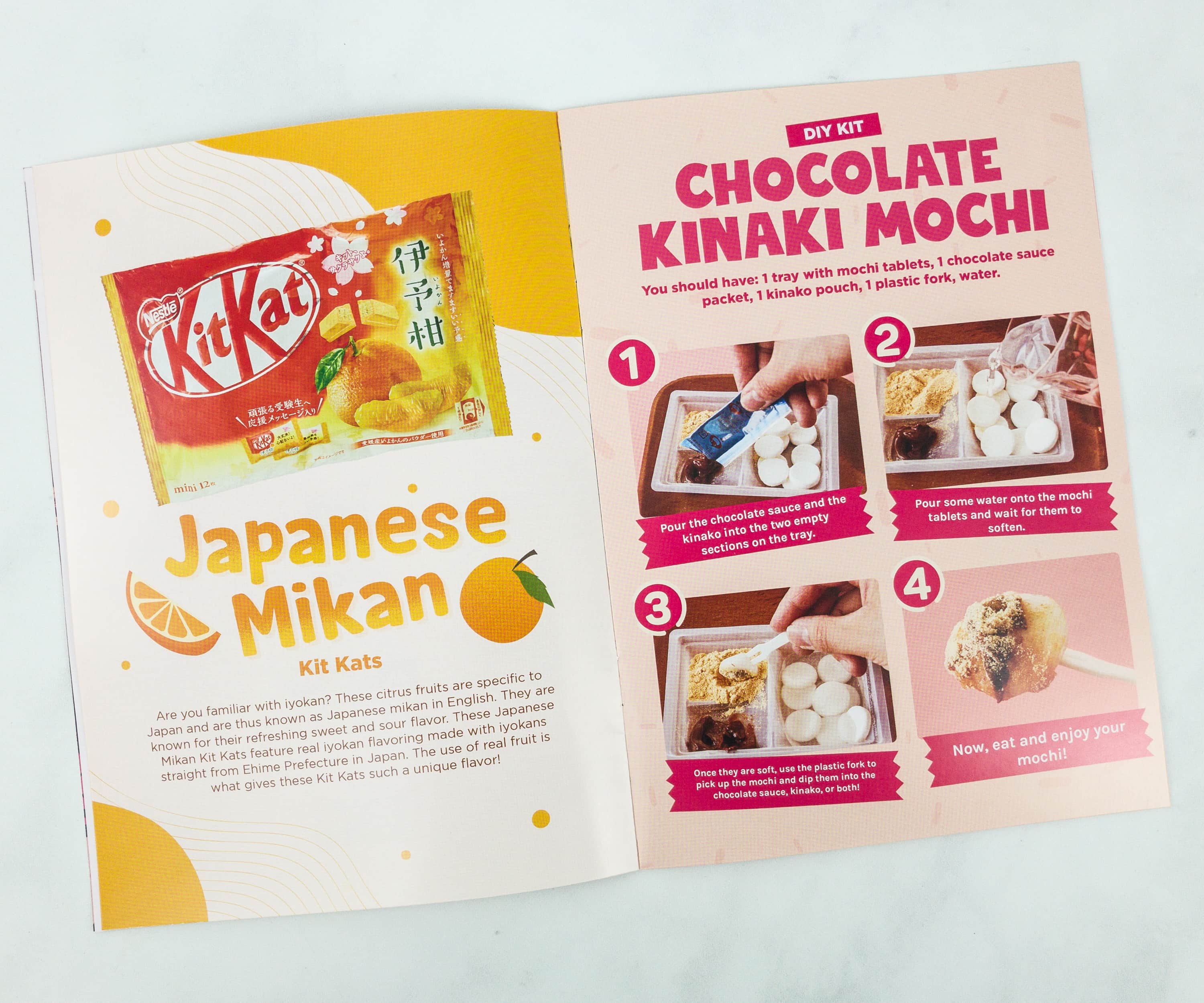 This page of the magazine features Japanese Mikan Kit Kats and DIY Kit Chocolate Kinaki Mochi.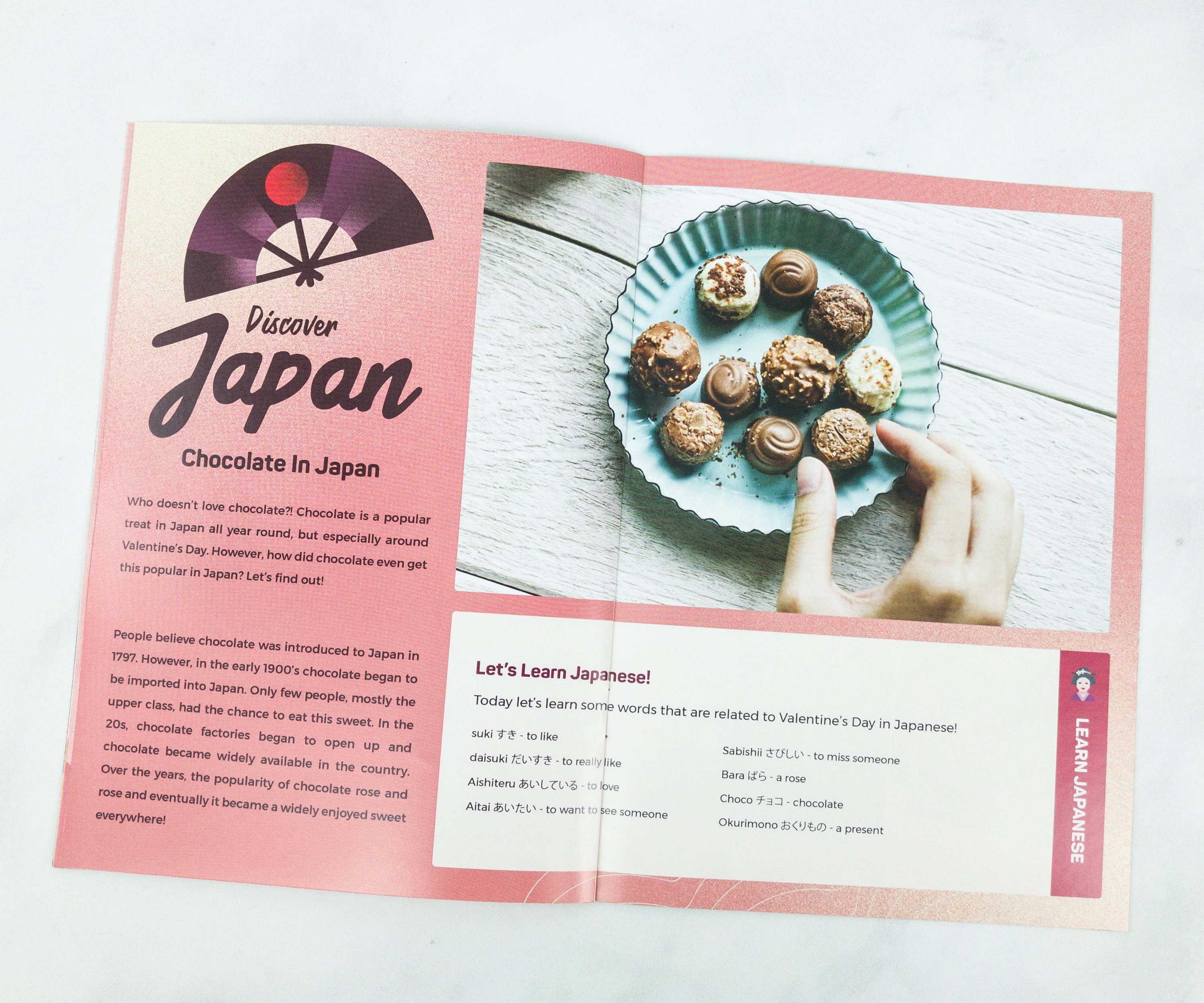 Discover Japan page shares a bit of the local culture every month. This month's subject is about the chocolates in Japan!
Gotta eat 'em all! This part of the booklet features 2 pokemon-themed donuts, the Pikachu's face and Pokeball donuts.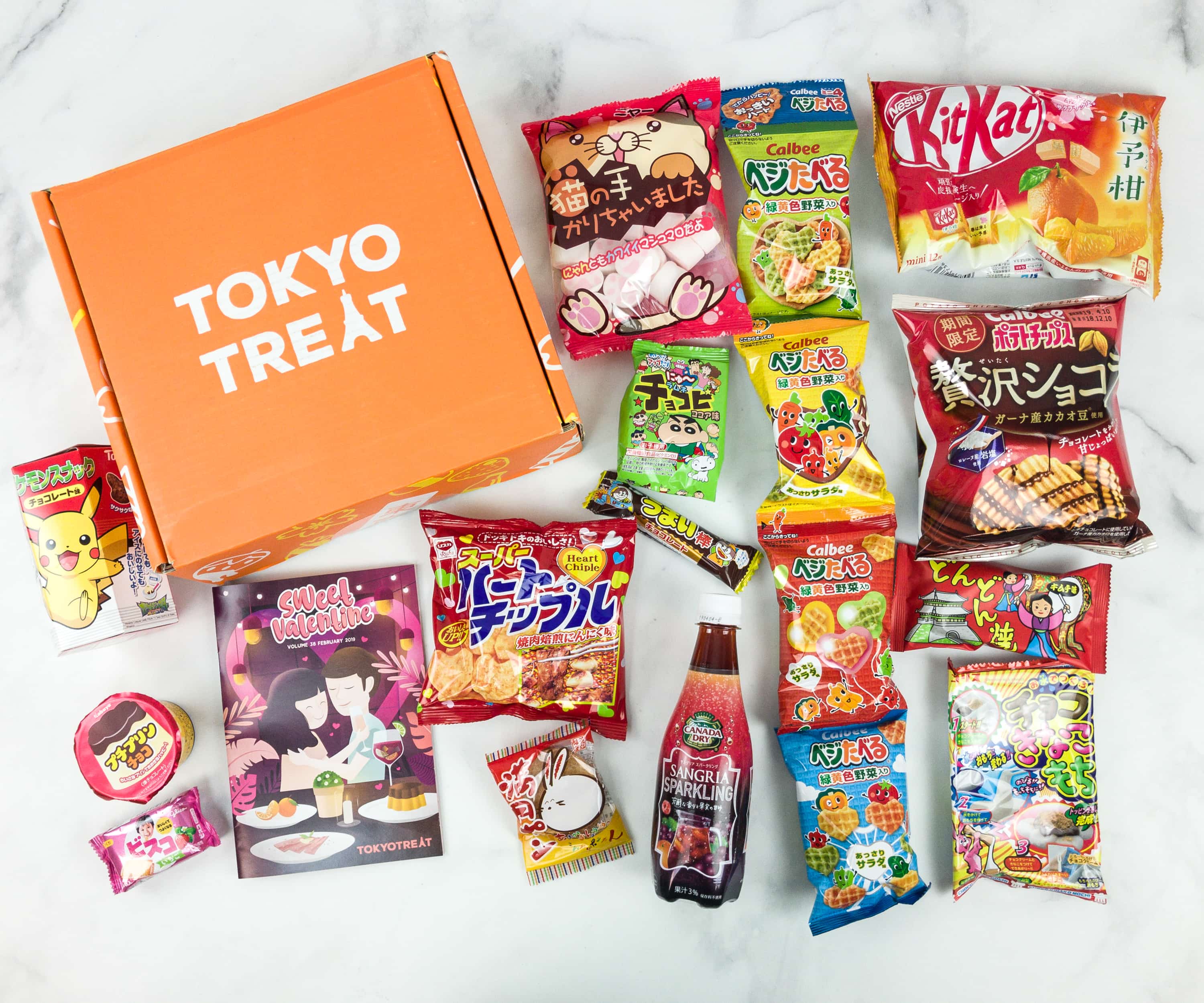 Everything inside the box!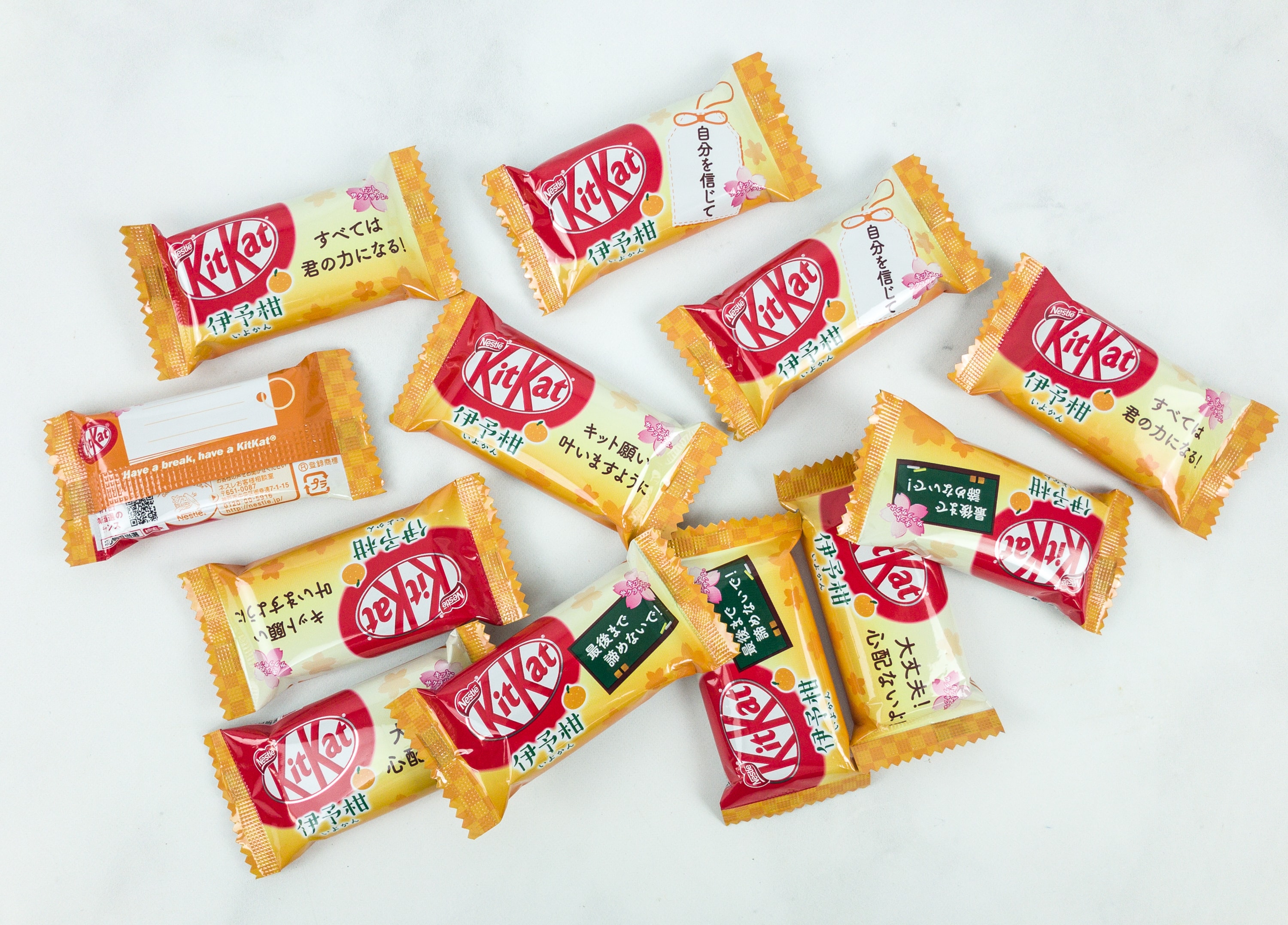 Japanese Mikan Kit Kats. Iyokan is a Japanese citrus fruit, similar to a mandarin orange. This limited edition KitKat features an iyokan flavoring, extracted from real iyokans from Ehime Prefecture. Of course, it also has the patented KitKat milk coating and wafer. It tastes refreshing. These KitKats are packed in 2 finger packets, and the packaging looks so cute. They are SO good – wish we could get creamsicle ones here!
Canada Dry Sparkling Sangria. It's a limited edition winter drink made from a delicious blend of raspberry, grapes, and orange. This drink is traditionally a fruit punch consist of red wine and chopped fruits, but this one is special, as it doesn't contain alcohol. It's so refreshing and easy to drink!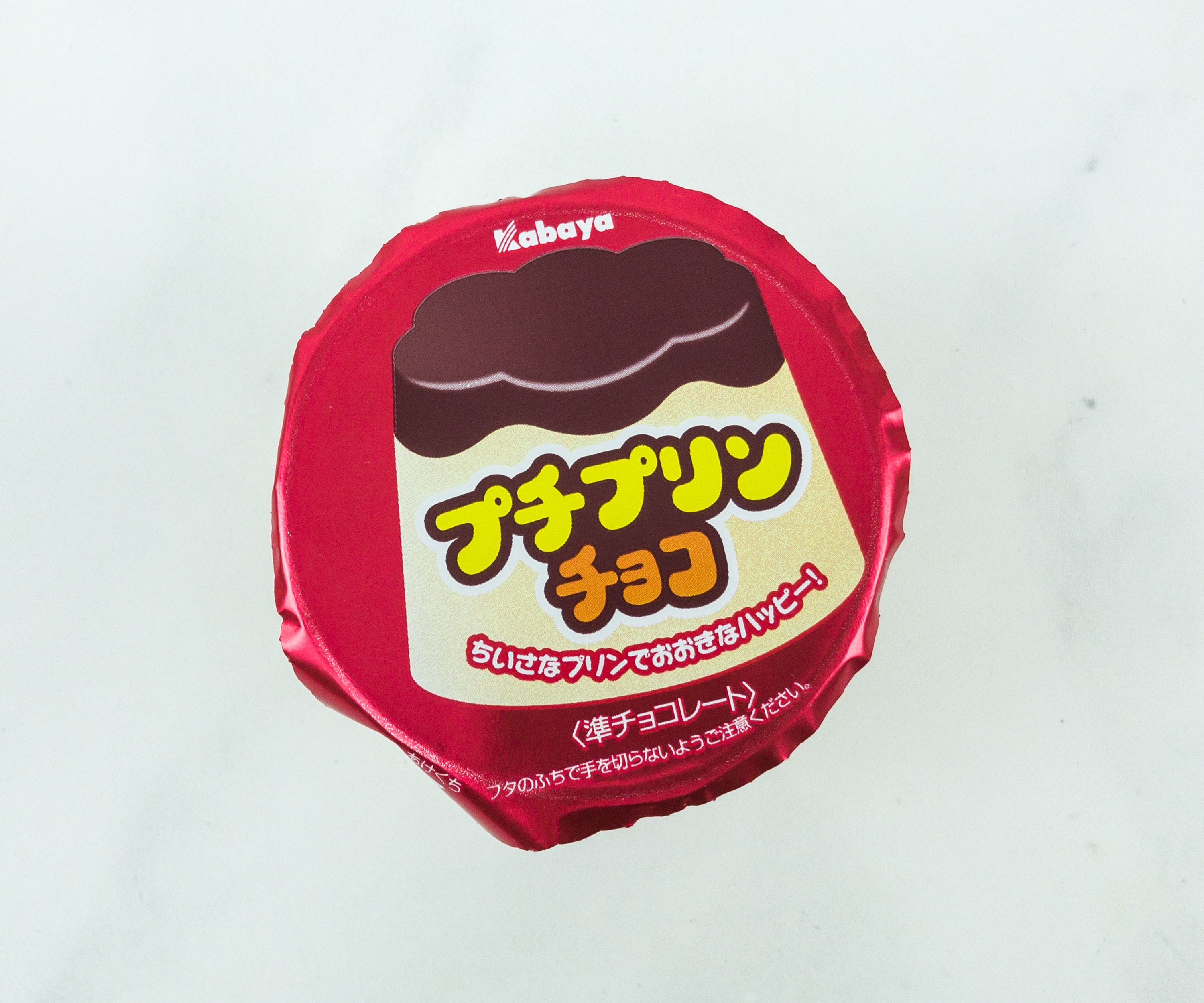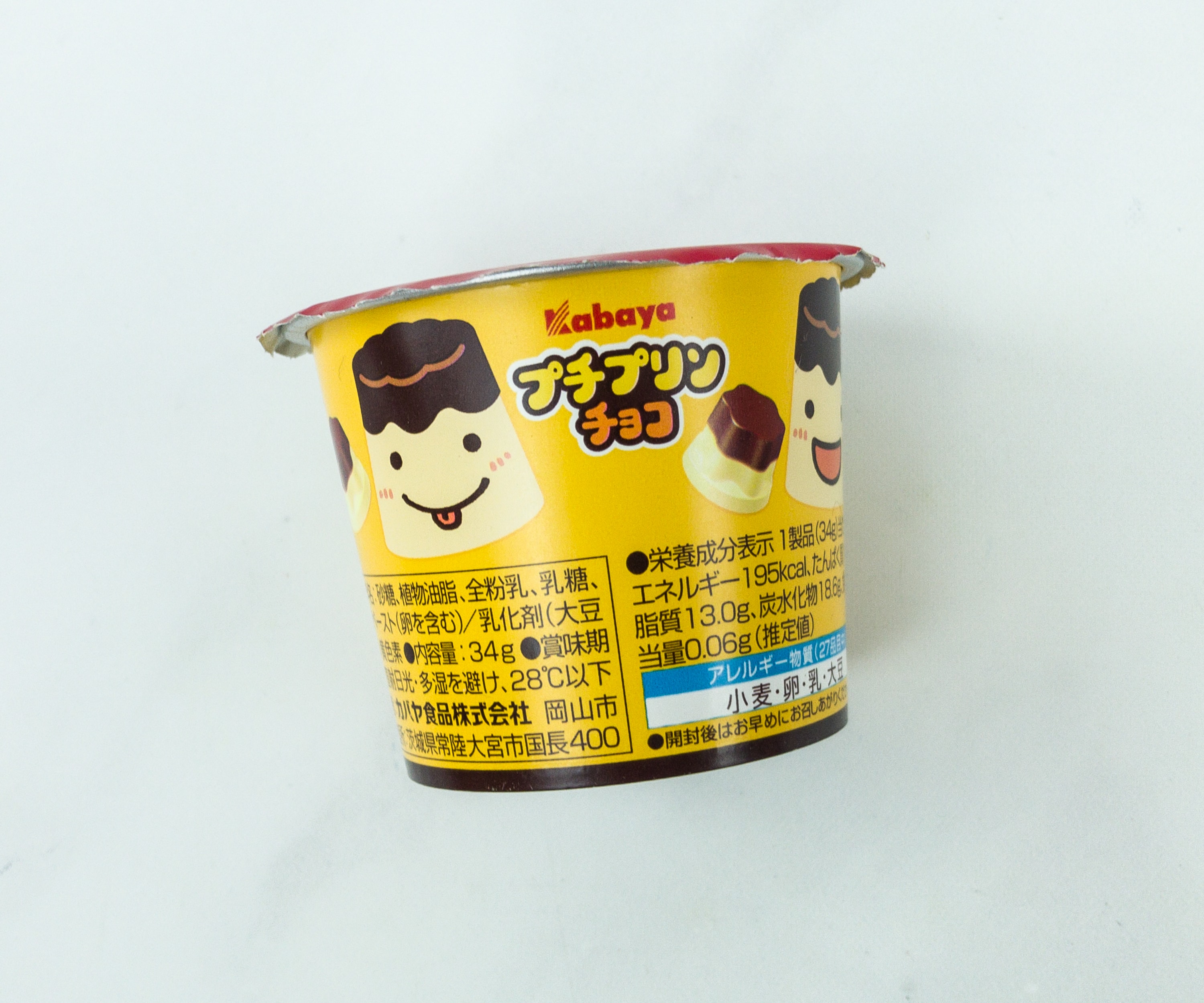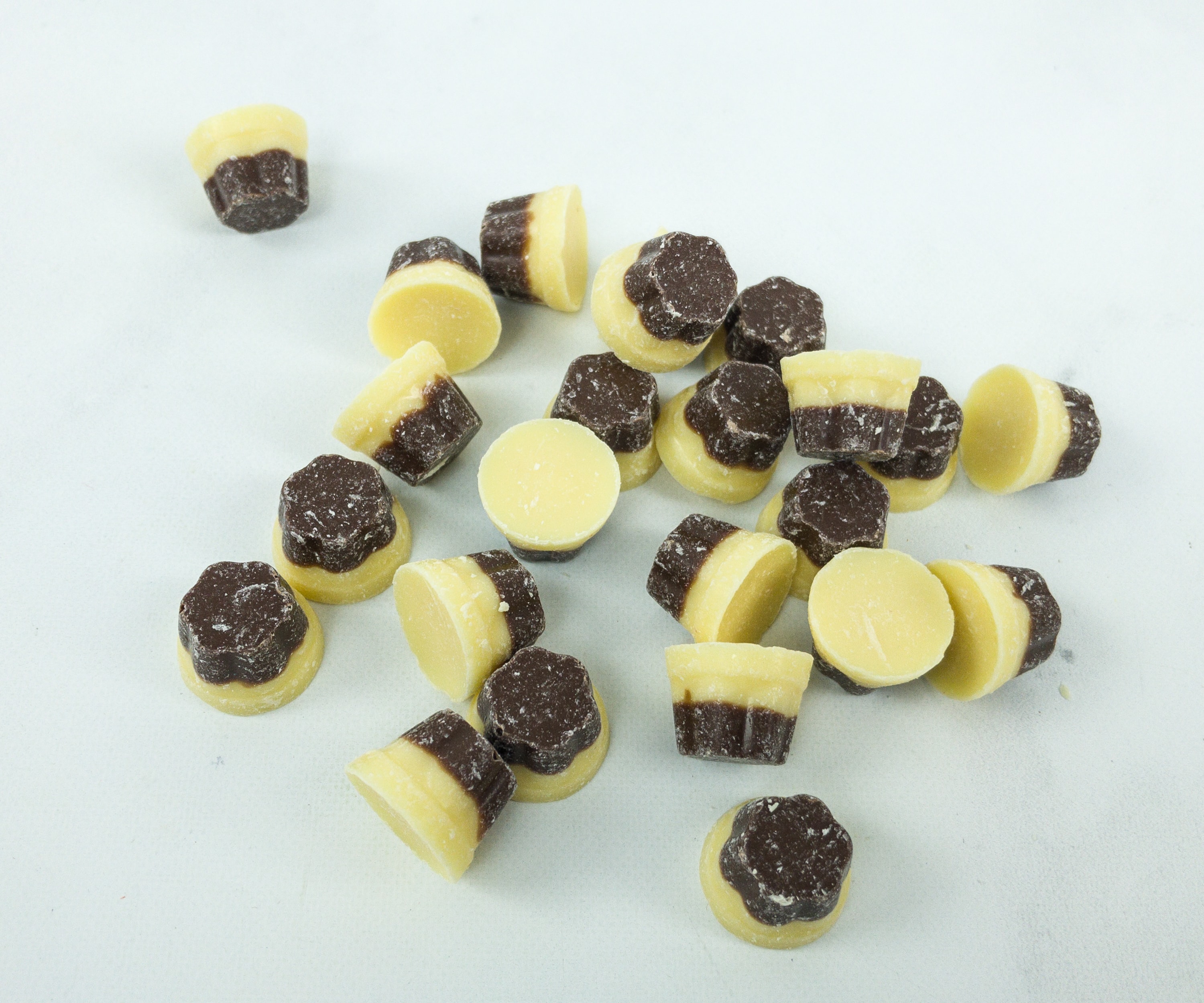 Petite Pudding Chocolate. Chocolate plus a yummy pudding makes a perfect Valentine's treat. This snack from Kabaya contains dozens of tiny vanilla-caramel pudding with chocolate flavoring at the bottom. Each piece is bite-sized and really sweet. The packaging makes it easy to enjoy even when on the go.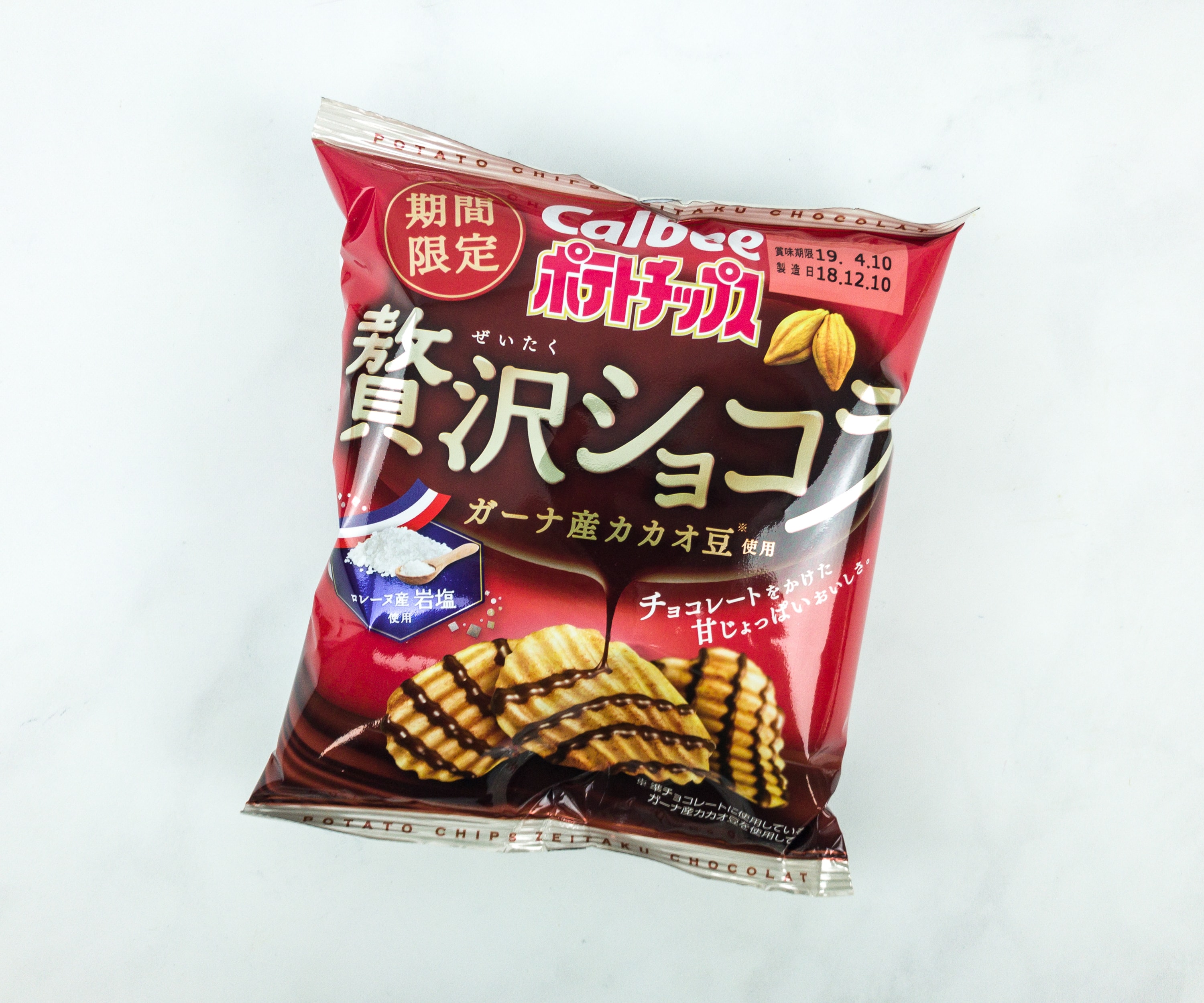 Calbee Chocolate Dipped Chips. Potato chips glazed with chocolate are no longer new to us, but it's still a welcome treat especially when we're craving something salty and sweet. These chips were crunchy and the chocolate was really rich and creamy! The bag was gone in an instant!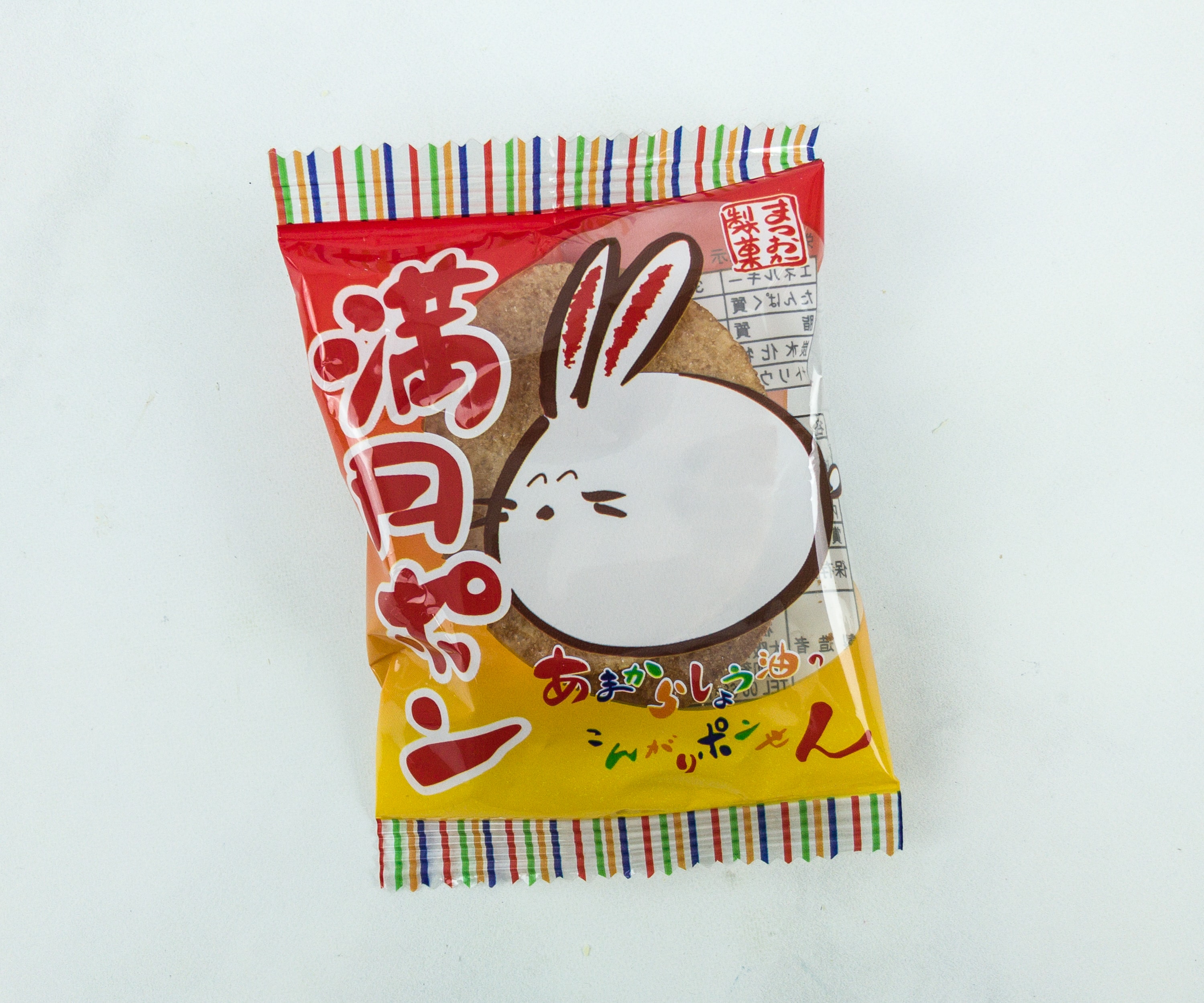 Soy Sauce Crackers. Each pack contains two large soy sauce-flavored crackers. It's unique but not hard to like, because they're crispy and flavorful.
Cat Paw Marshmallows. These bite-sized marshmallows are so fluffy and soft. Each piece features a cute cat paw print so it's also nice to put as a design on cakes and other baked goods. I like that it's lightweight and sweet!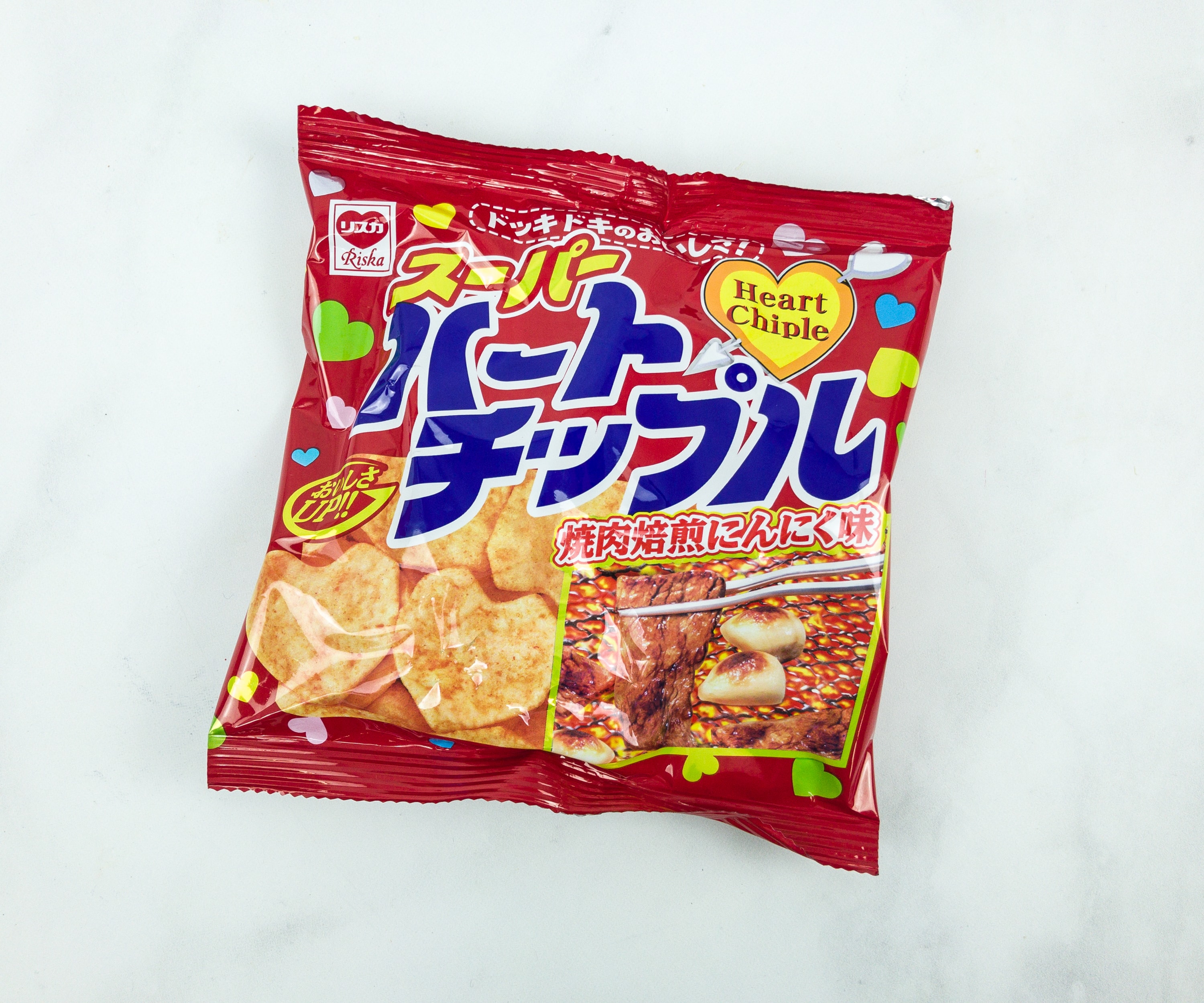 Super Heart Chiple. Perfect as a Valentines snack, we got these heart-shaped garlic-flavored crackers! These are made with non-glutinous rice which almost resembles an extremely light senbei in texture and flavor. If salty and crispy is your thing, you should definitely try this!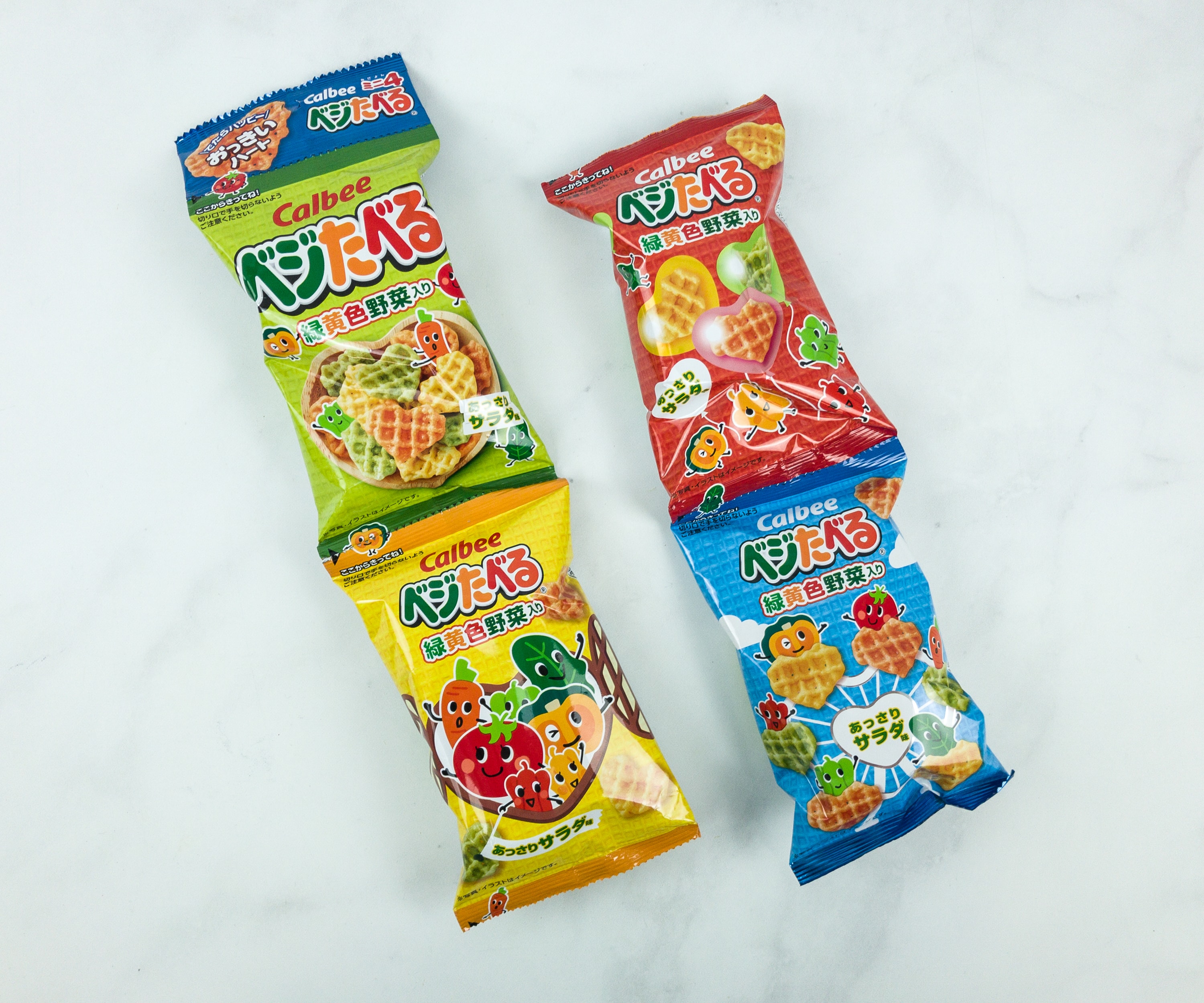 Calbee Vegetable Salad Heart Chips. More heart-shaped treats! These vegetable salad-flavored chips are packed in small, portable pouches. We got four of them, which are perfect for sharing. They're bite-sized and gridded like waffles too.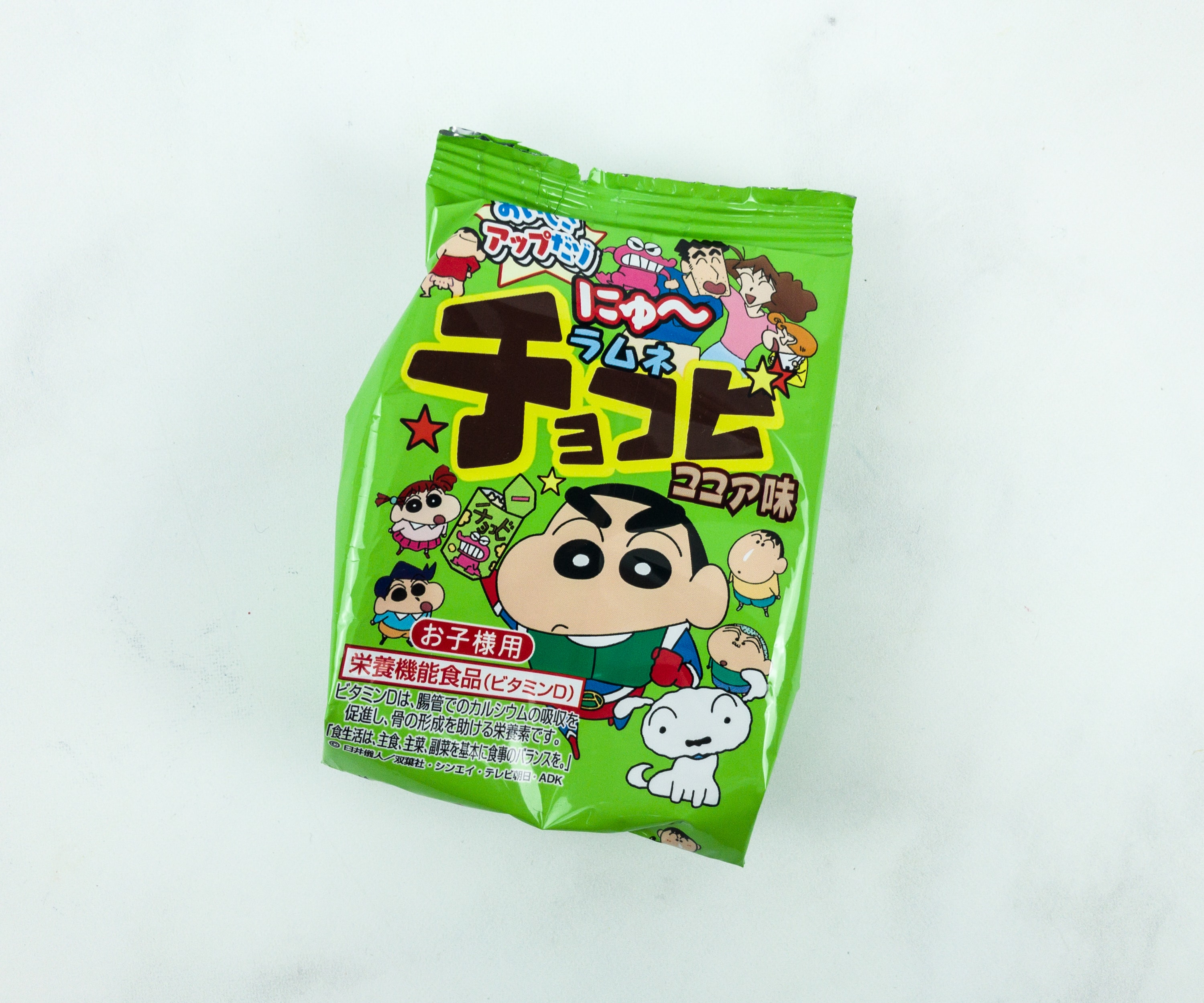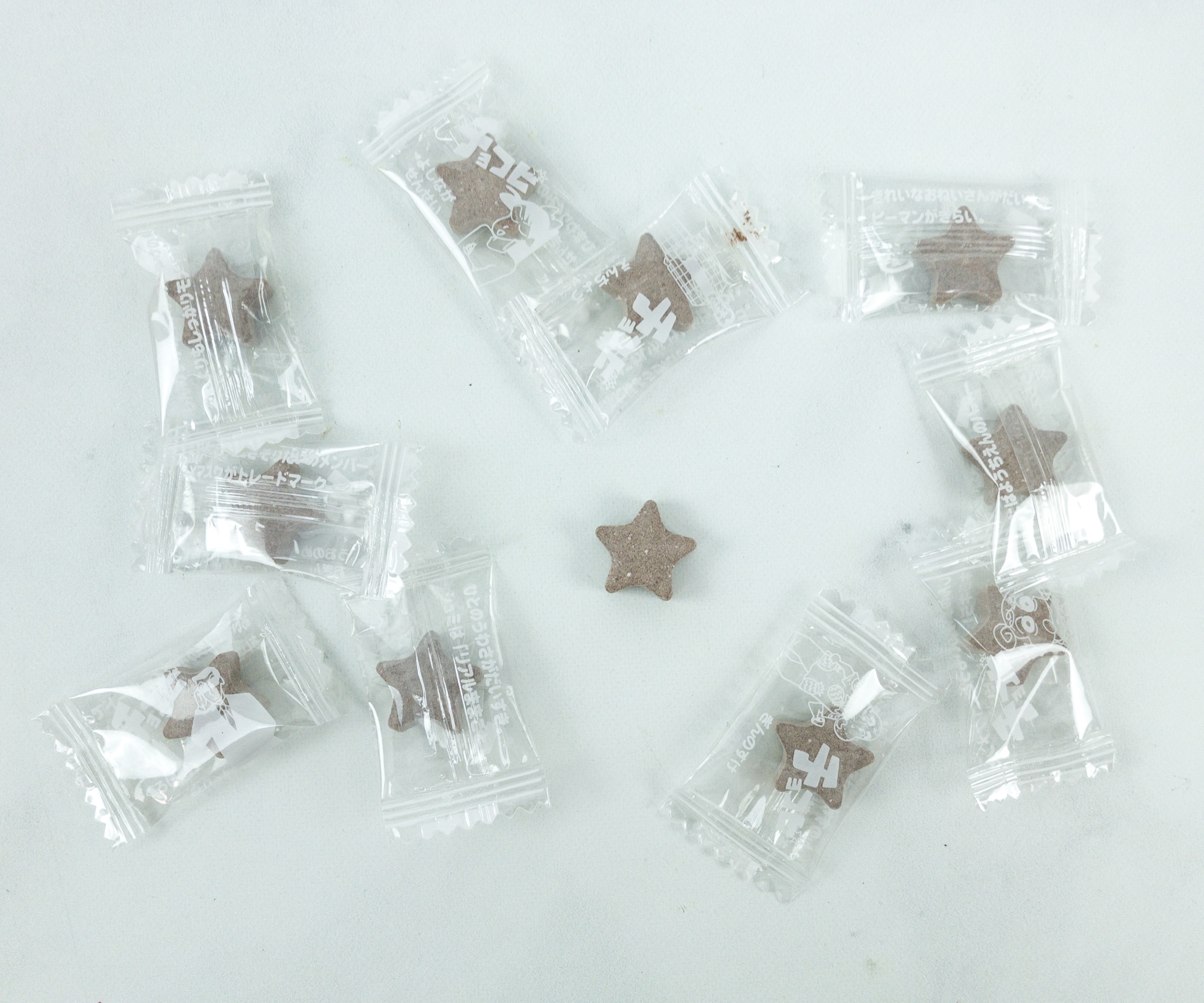 Shin-Chan Chocolate Stars. Ramune-flavored candy is one of the most popular candies in Japan. The ones we got this month are star-shaped and chocolate-y. Each candy is individually wrapped to ensure freshness.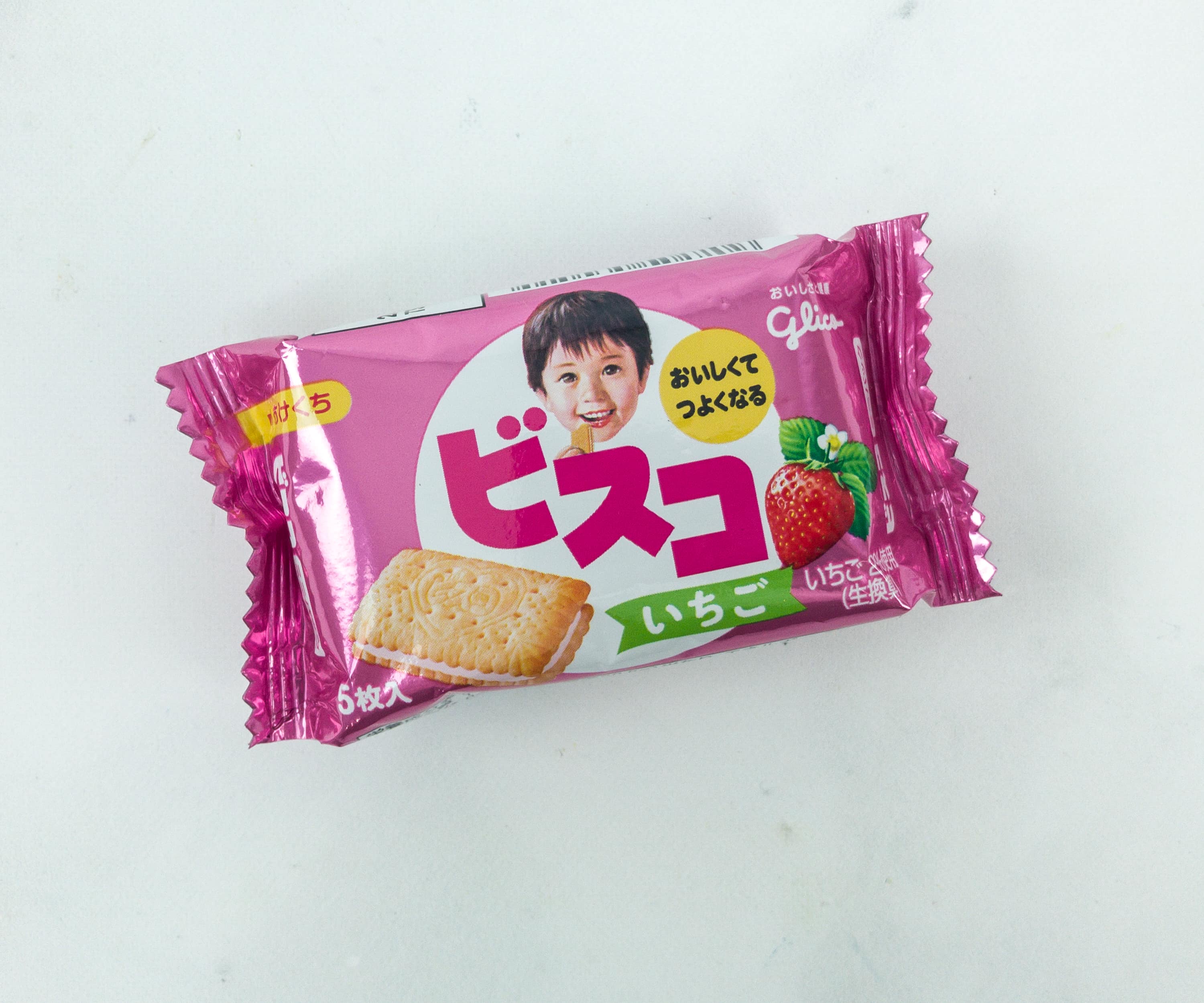 Glico Strawberry Biscuits. These classic biscuits have a delicious strawberry filling. It's sweeter than usual strawberries but still delicious. It's the perfect snack to take on-the-go or to pair with a hot beverage.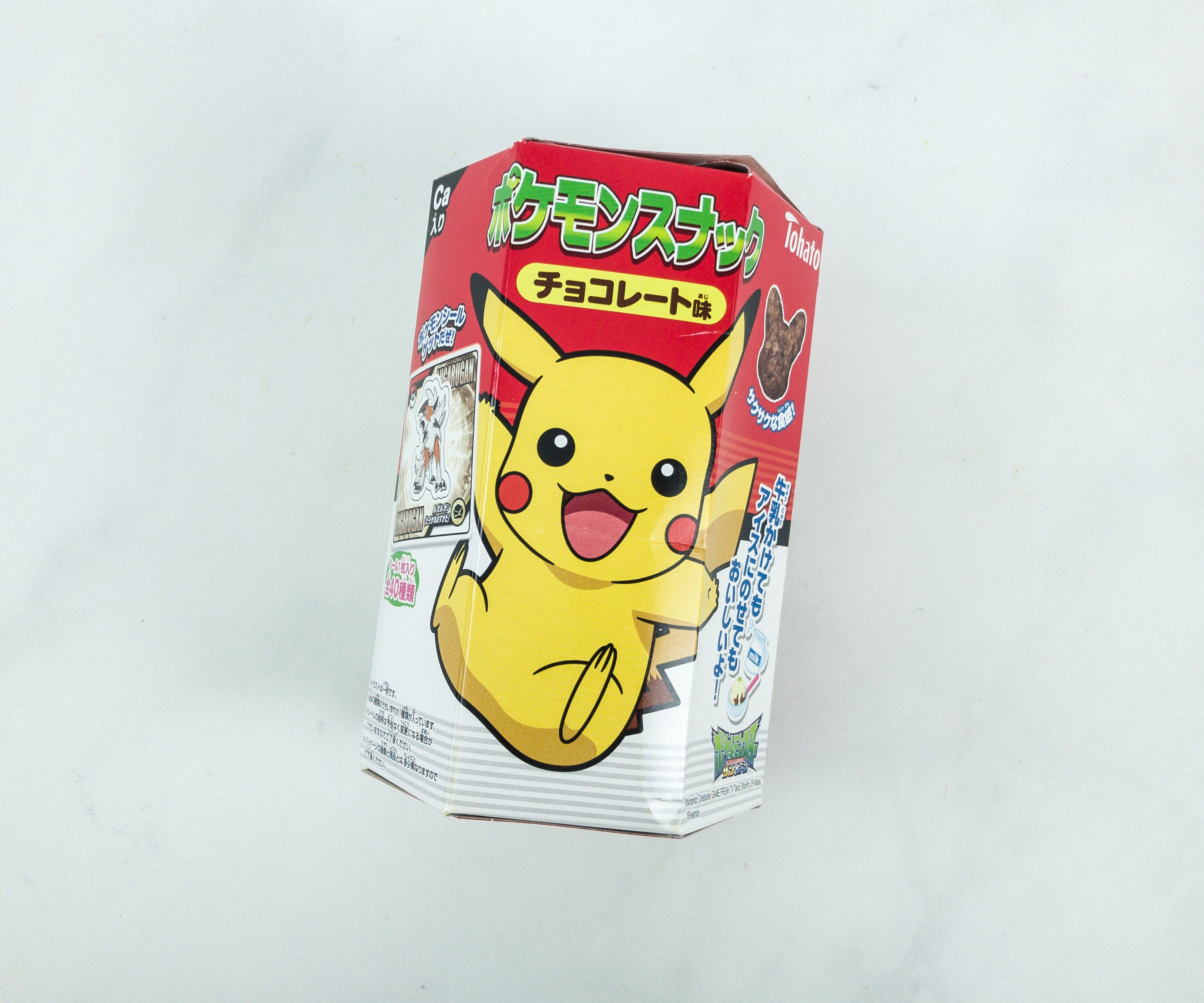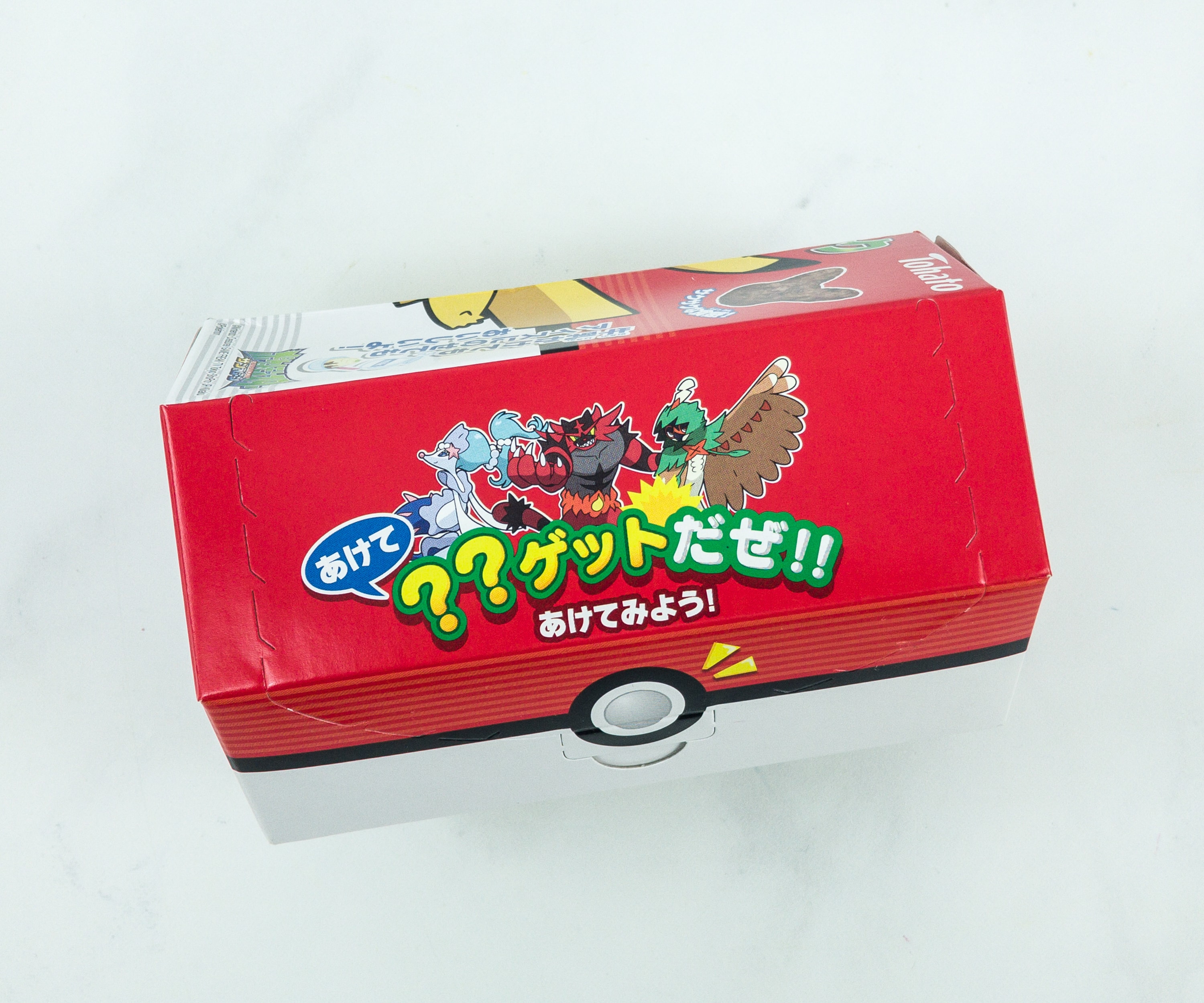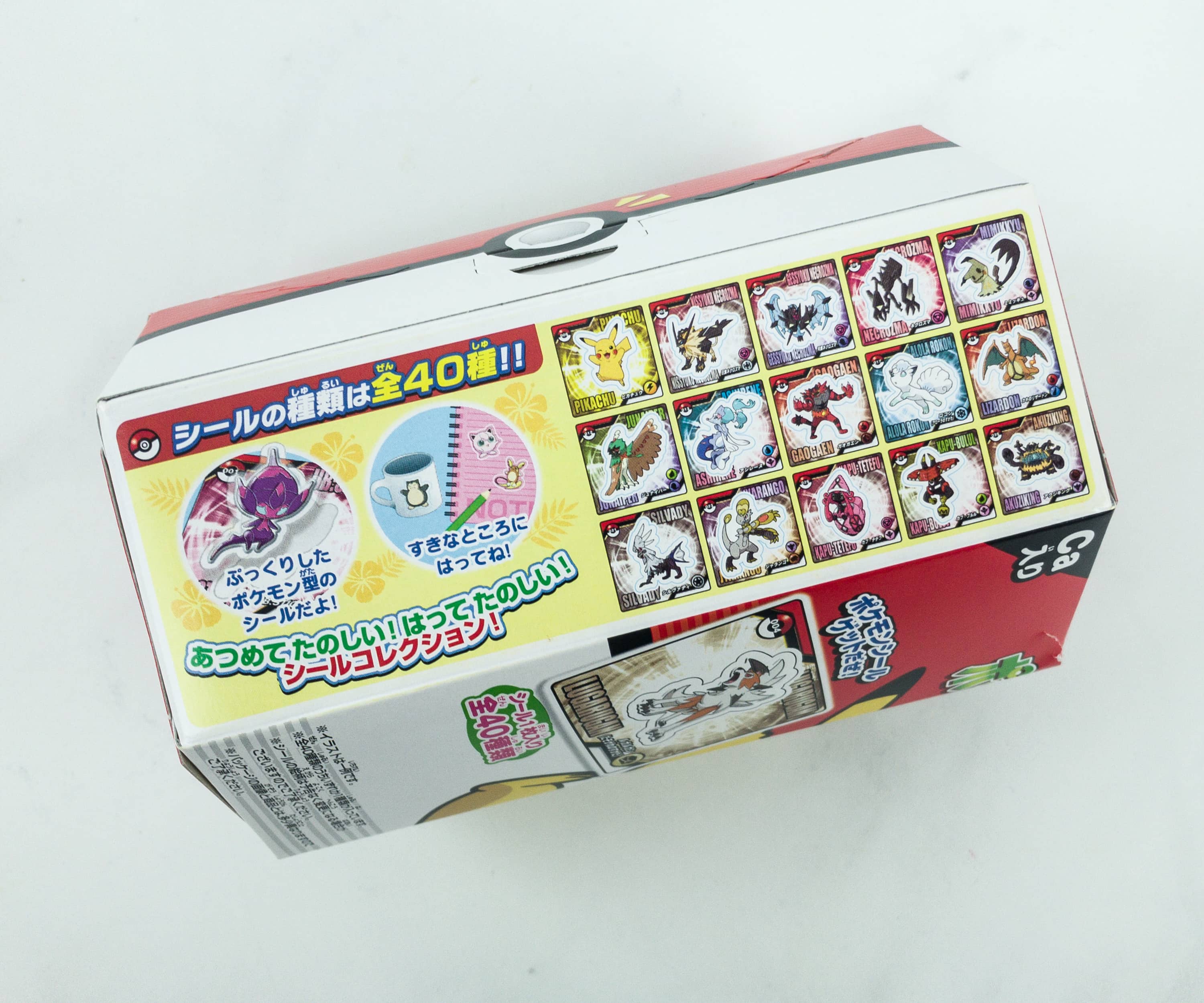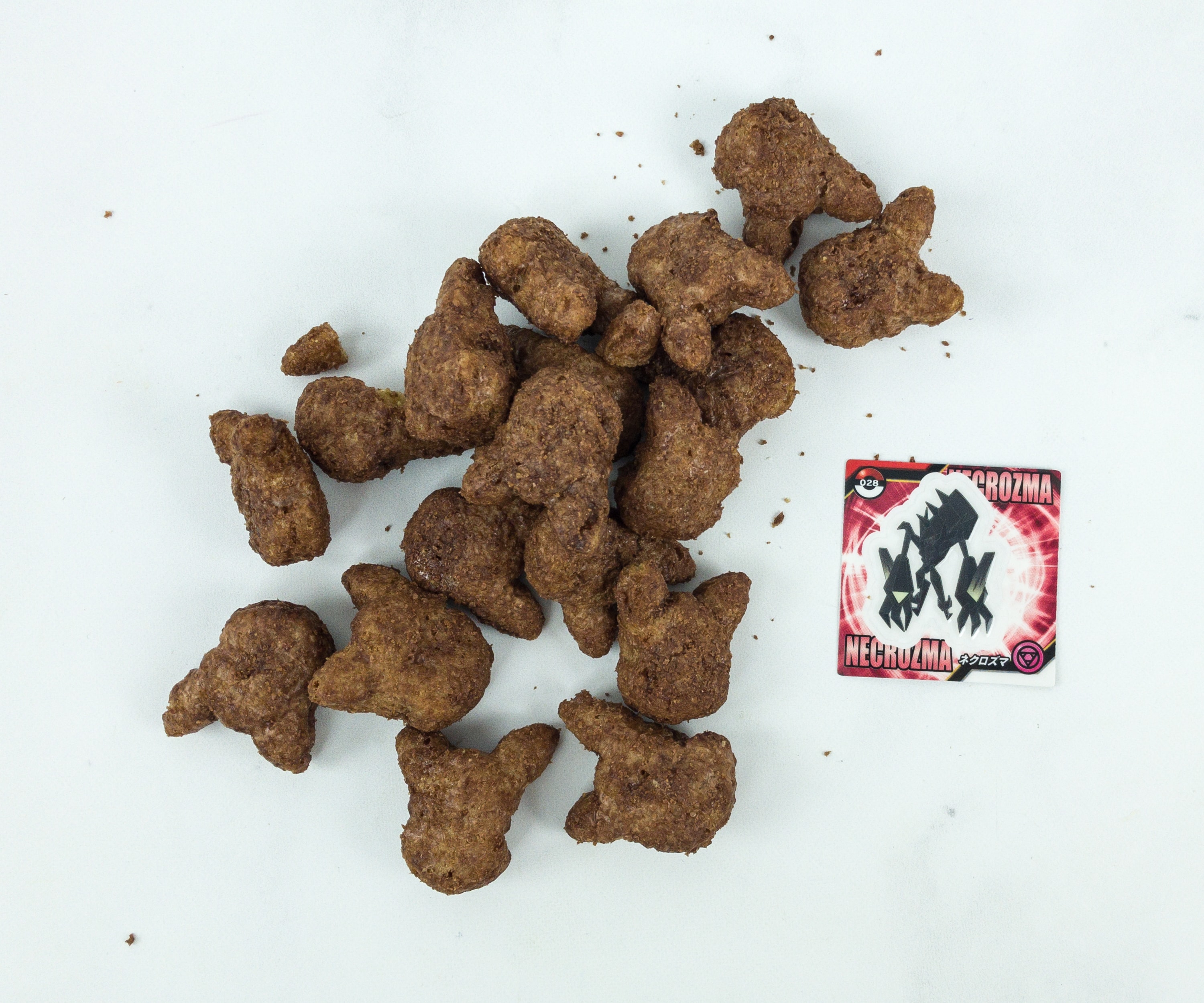 Pokemon Chocolate Puffs. This Pokemon-themed snack features the flag bearer of pocket monster world, Pikachu! The box is an easy-to-open container. All you have to do is to press the button and pull the carton. The other side of the box features a variety of pocket monsters from the VII generation Pokemon world. Inside the carton is a snack container featuring Kiteruguma and an exclusive pokemon card. The Pikachu-shaped chocolate puffs, they're all so crunchy and tasty!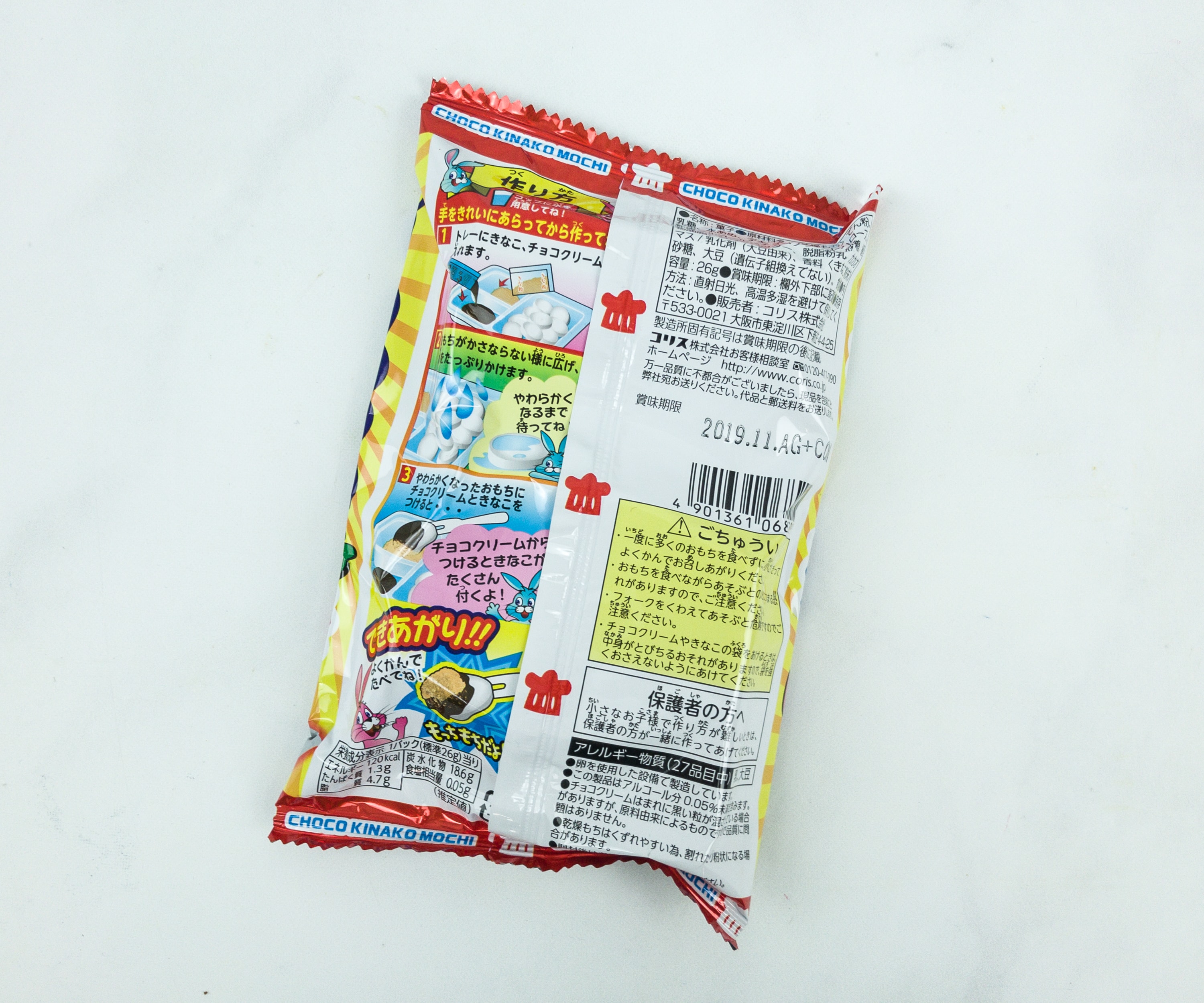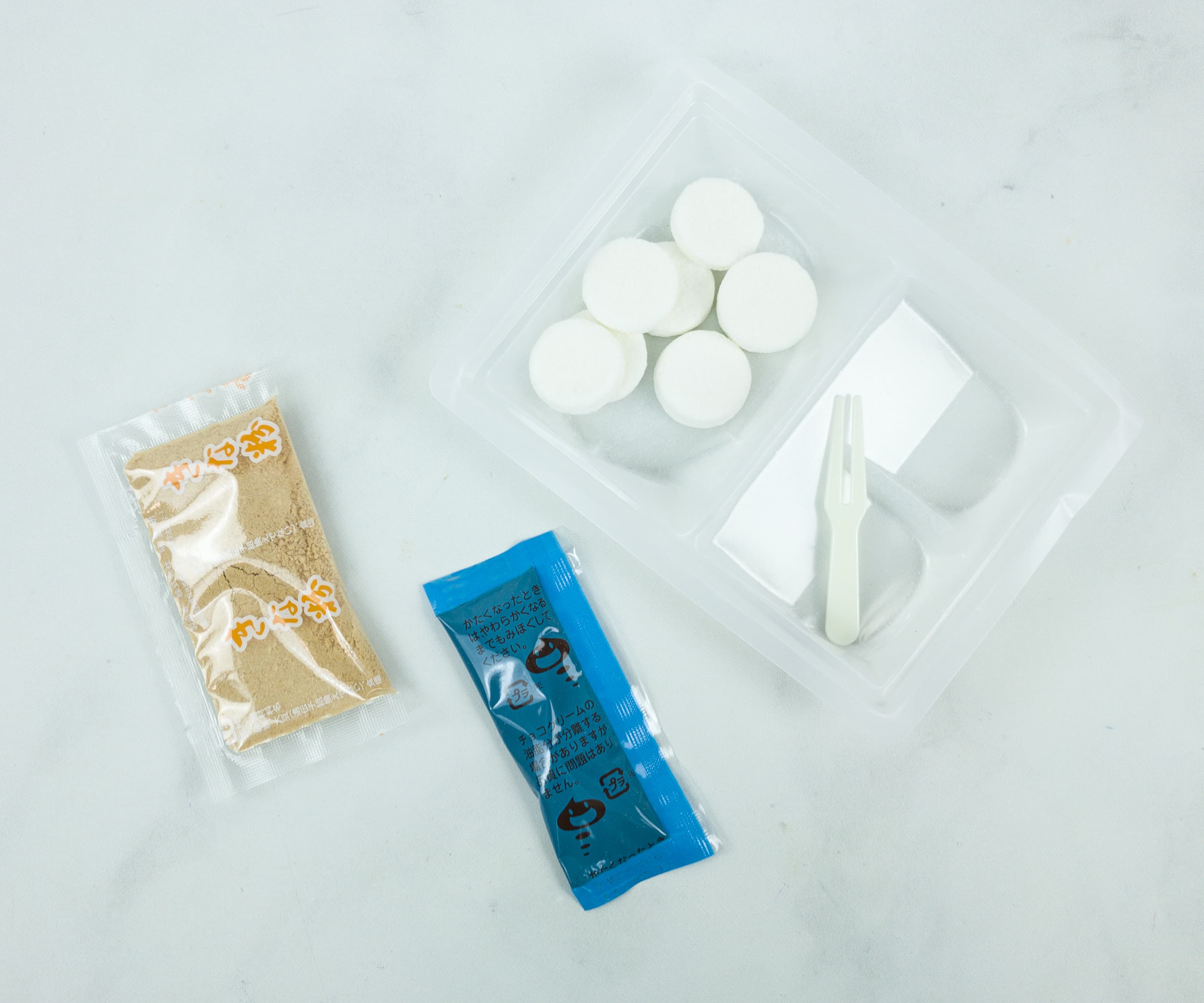 Chocolate Kinako Mochi. This month's featured DIY kit includes 1 tray with mochi tablets, 1 chocolate sauce packet, 1 kinako pouch, and 1 plastic fork. First, we poured the chocolate sauce and kinako into the empty sections of the tray then poured some water onto the mochi. Once the mochi are soft, we picked them up using the plastic fork, dipped into the chocolate sauce and kinako powder, and that's it!
Chocolate Umaibo. Umaibo is another staple snack in Japan. It's a puffy corn snack available in various flavors. The one we got in this month's box is chocolate flavored umaibo. It's cylindrical, so it's easy to enjoy wherever you are!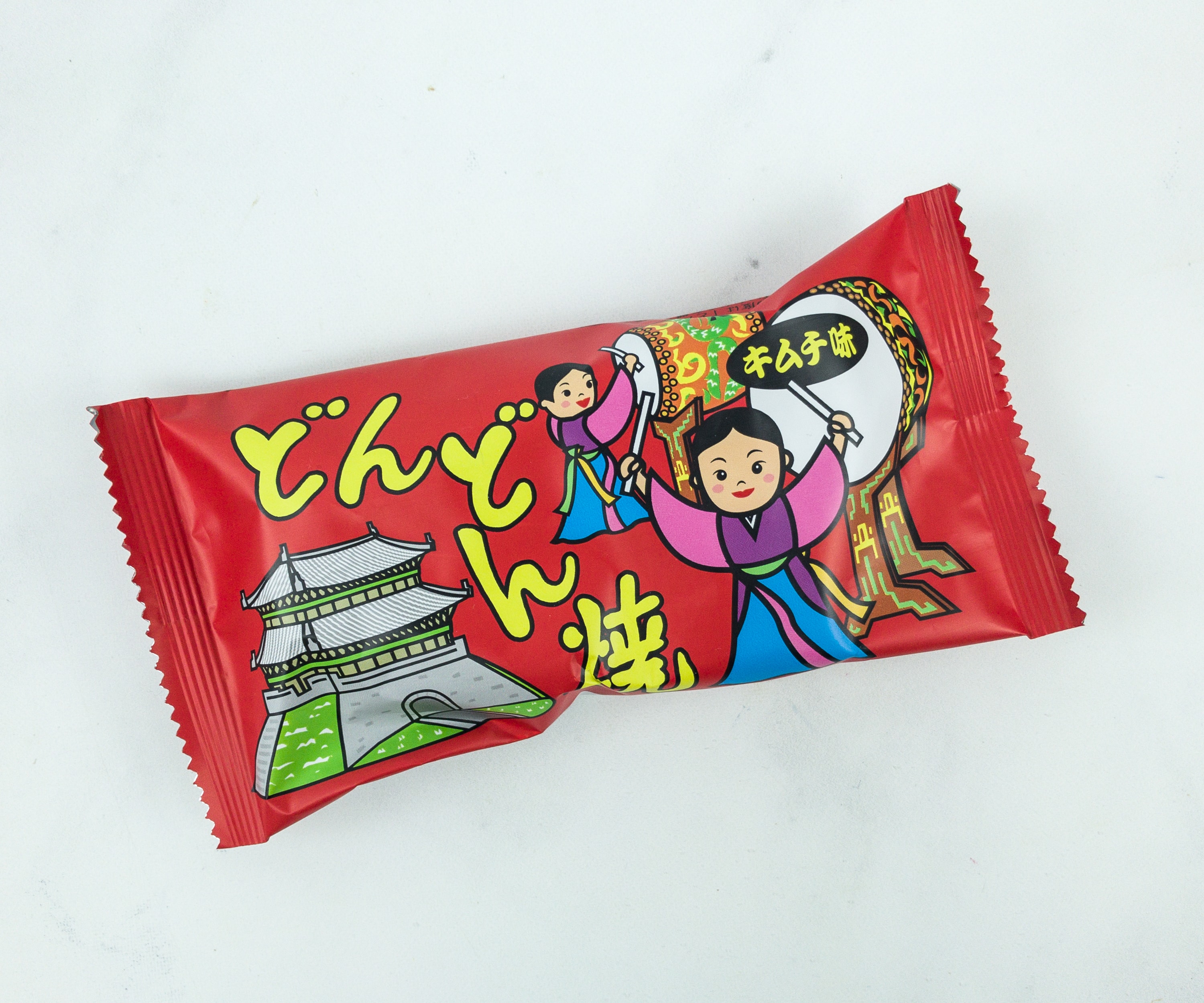 Kimchi Rice Puffs. Crunchy rice puffs plus spicy kimchi equals to a superb and satisfying snacking experience! Although kimchi is of Korean origin, the Japanese enjoy it too.
Each piece features a real taste of kimchi, which combines a hint of tangy and spicy. It's quite unique, but I like that it's puffy and flavorful.
This month's Tokyo Treat has been full of love and sweetness! They provided another outstanding curation of strawberry and chocolate-flavored snacks which are all perfect for Valentine's Day. For more variety, they even included some savory and spicy ones. We definitely love all the snacks this month, especially the limited edition KitKat and the DIY chocolate kinako mochi. If you love Japanese snacks like us, Tokyo Treat is a great way to get your fix every month!
What did you think of this month's Tokyo Treat?