Pet Treater Dog Pack is a monthly dog subscription! Every month you receive at least one bag of treats made in the USA or Canada along with one toy each month for $15 and free shipping. Small, medium, and large dog options are available. Subscribers have access to secret deals and add-ons. It's formerly known as Mini Monthly Mystery Box for Dogs and Pet Treater Dog Box Mini. Pet Treater Dog Pack is a smaller version of Pet Treater's Deluxe Dog Pack.
DEAL: Get 10% off your first month! Use coupon code DOGPACK10.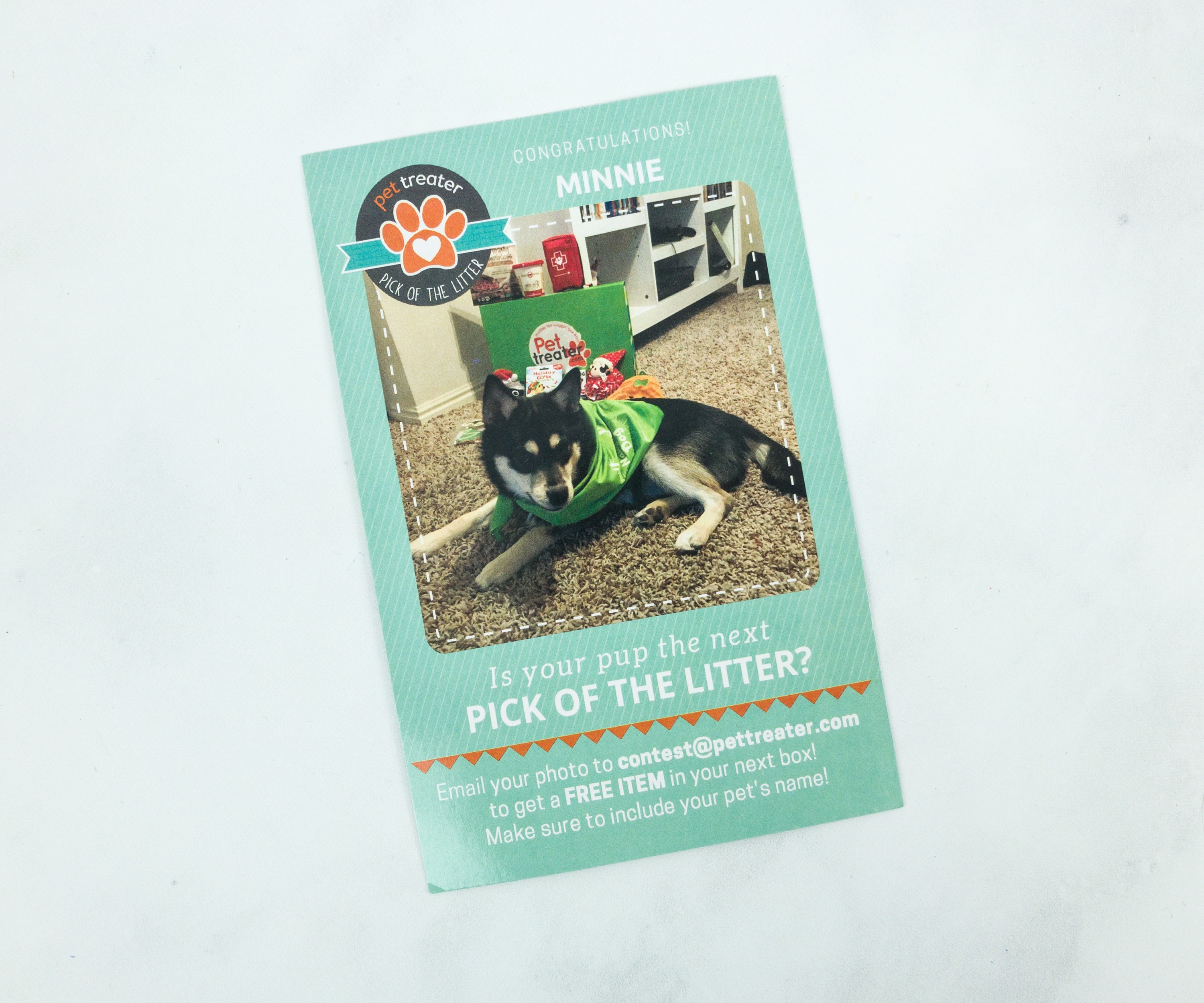 They gave us a $5 off coupon code which can be used at the Pet Treater Shop for orders of $30.
There's also a promotion for the Pet Treater Kitty pack!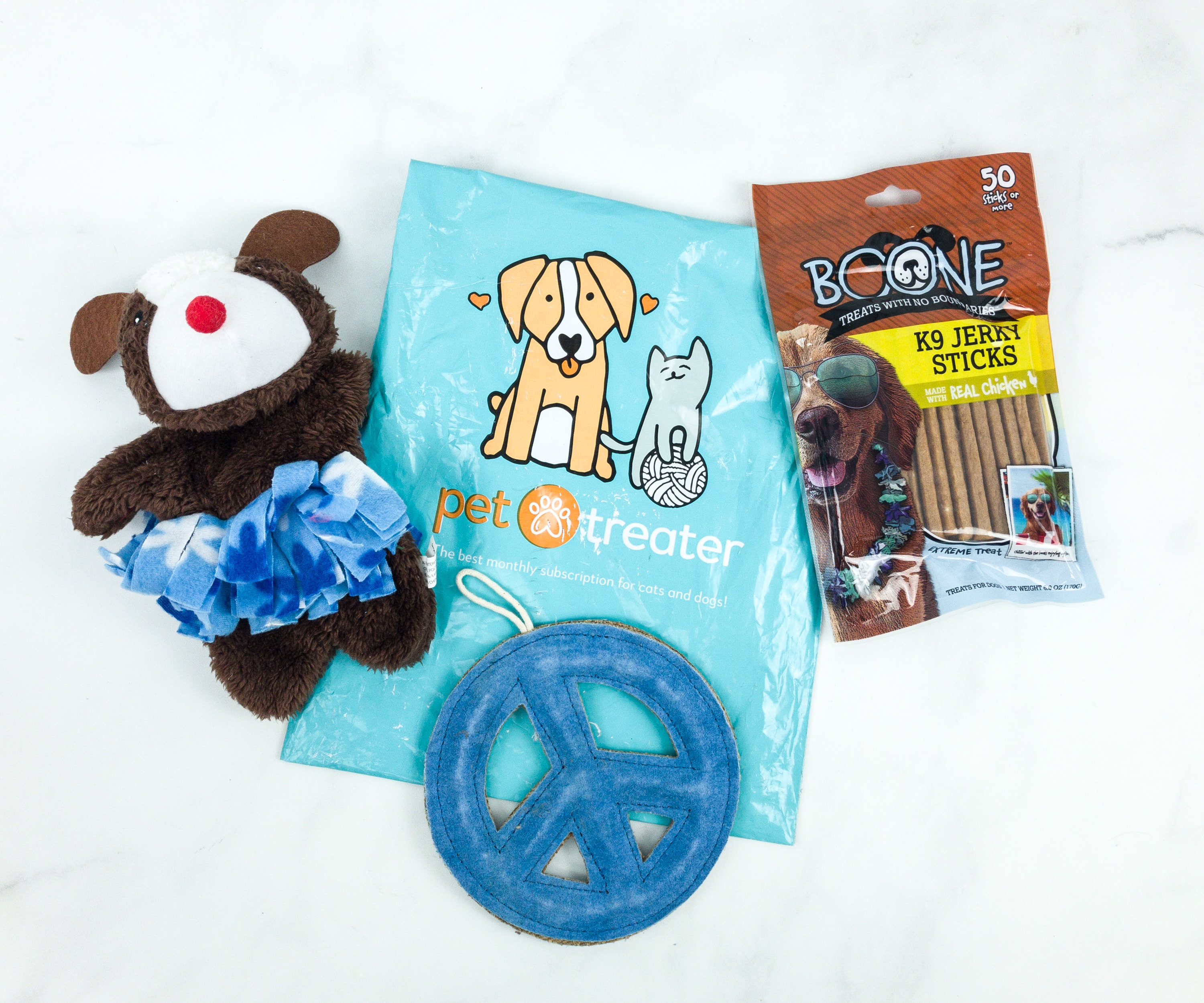 Everything in my January 2019 box!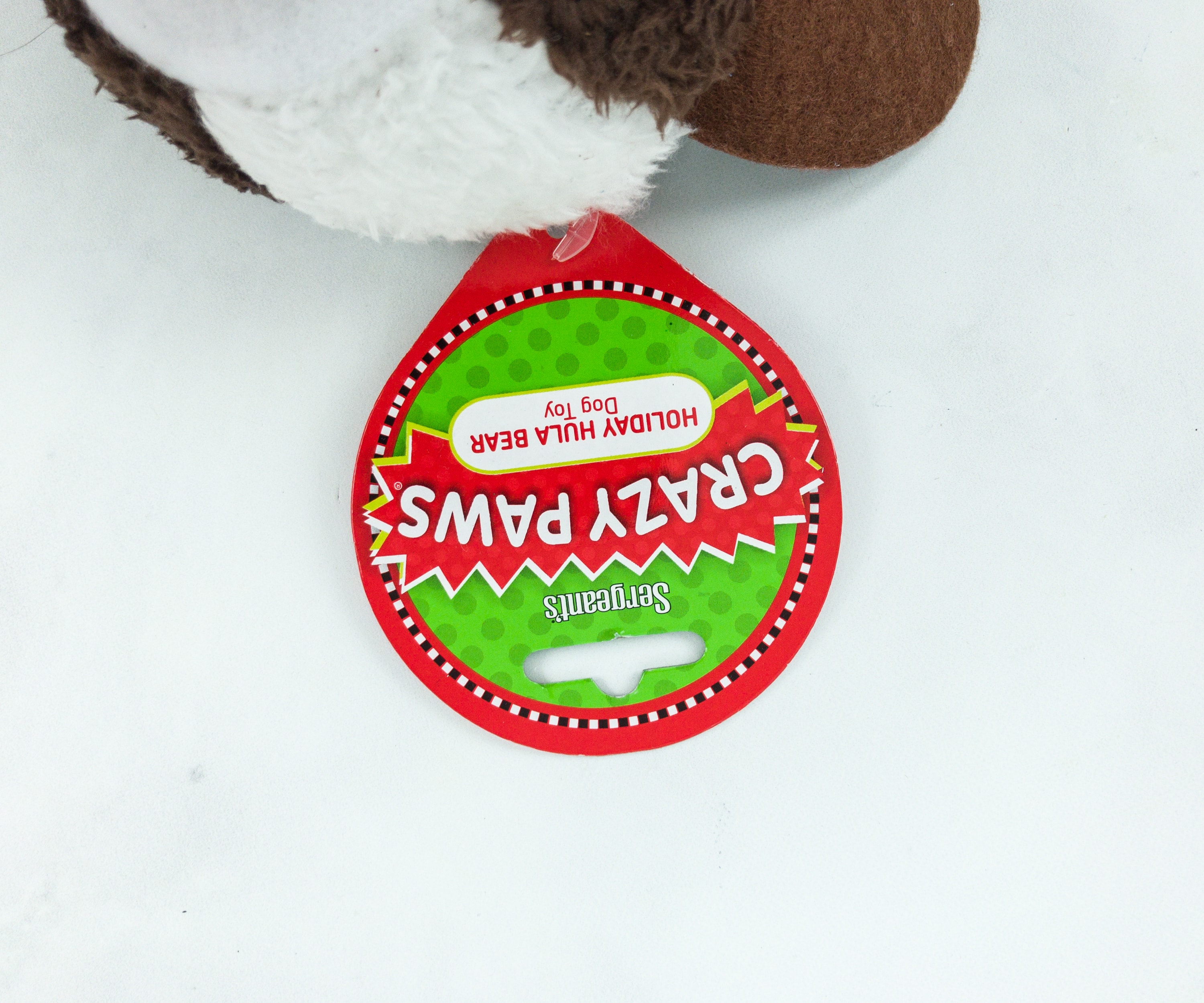 Sergeant's Crazy Paws Holiday Hula Bear Dog Toy. The first toy this month is an adorable hula bear!
The cute bear is wearing a blue grass skirt! It also has a squeaker that my pups really want in their toys.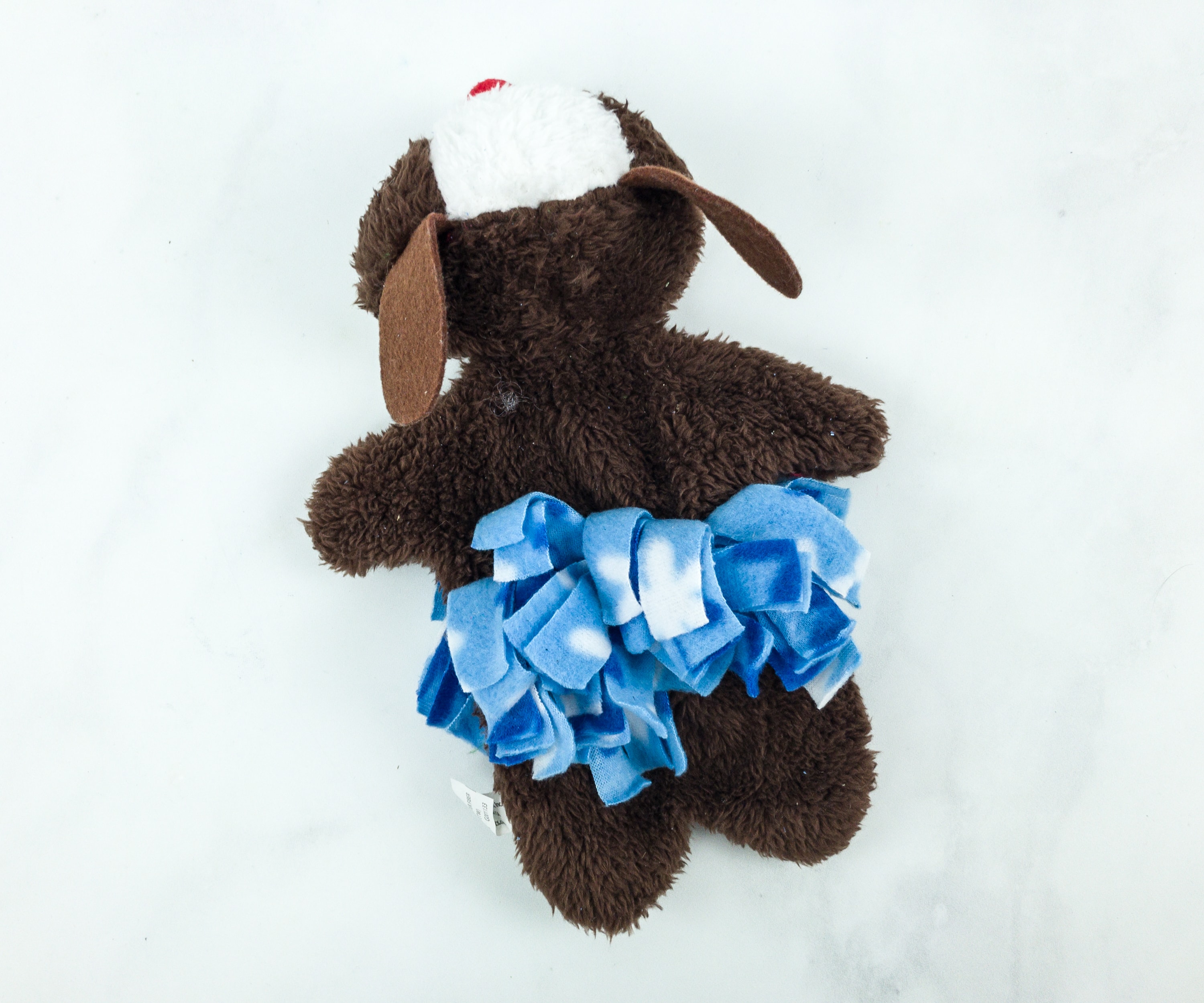 My pups played tug with this bear. The material is durable as it doesn't easily tear off despite the dogs' hard bites.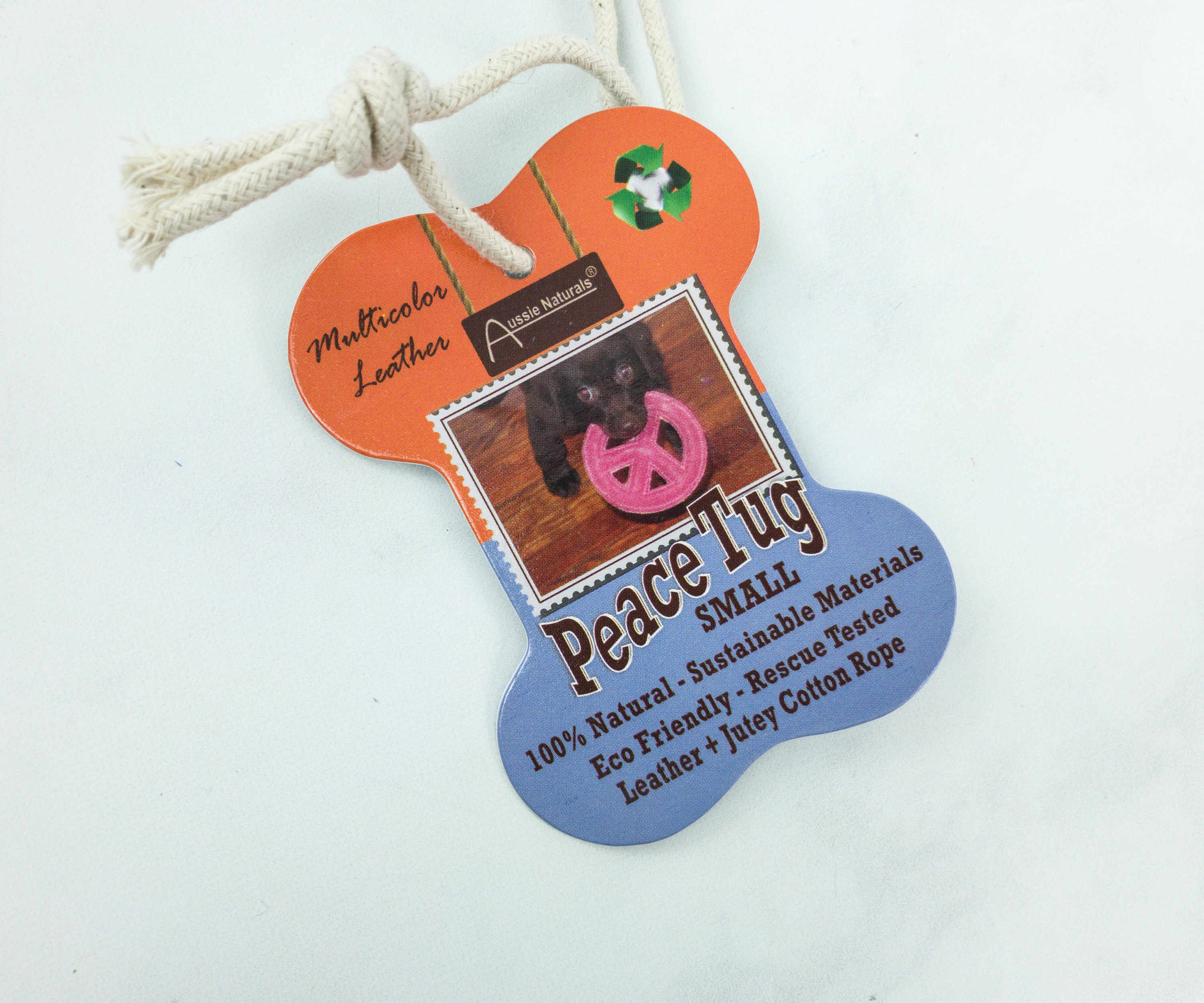 Aussie Naturals Peace Tug Chew-O-Meter. Another tug toy for my furbabies is this small peace tug which is made of leather and Jute cotton rope.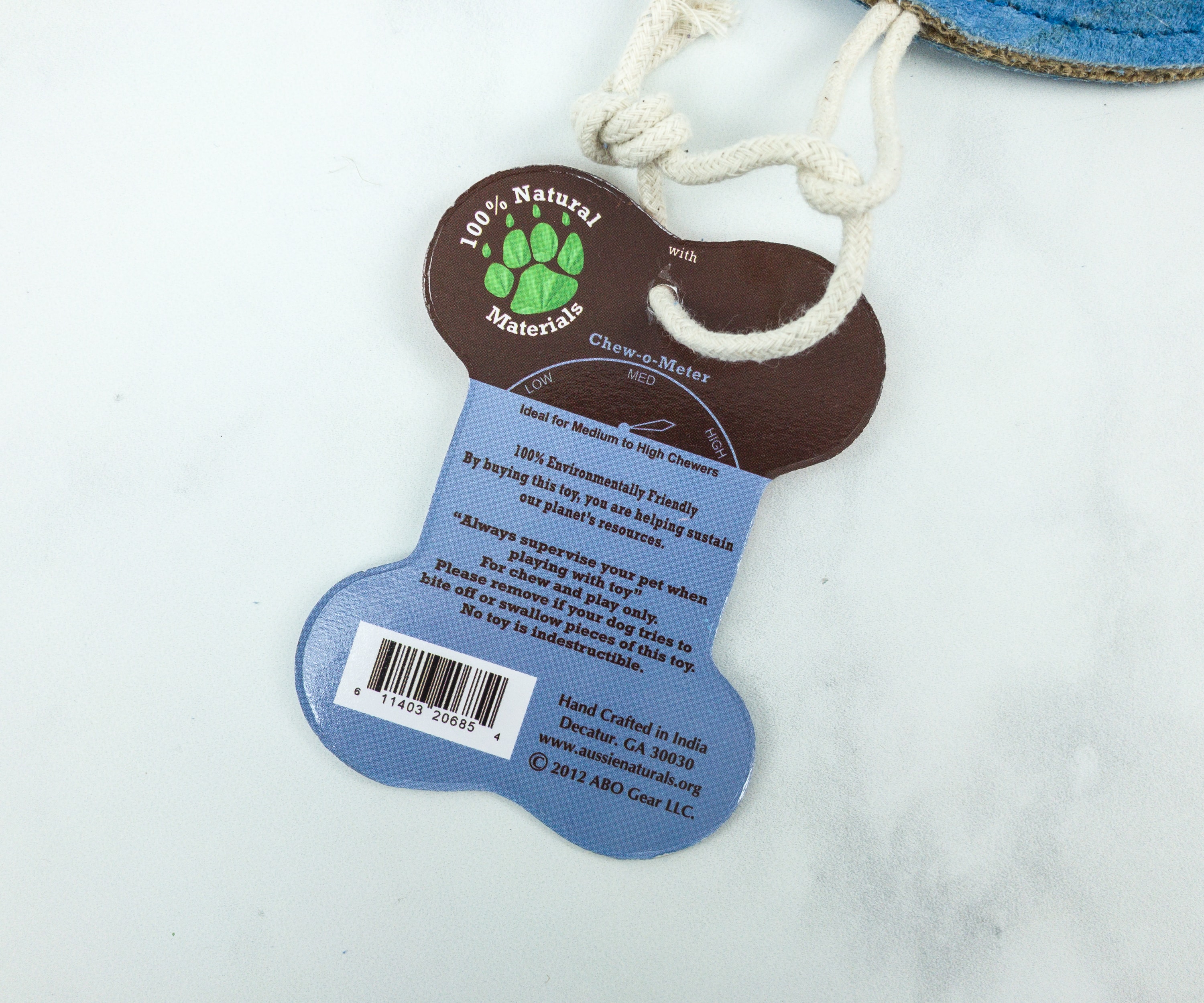 The toy is ideal for medium to large sized dogs.  It is also 100% environmentally friendly since the materials came from sustainable sources.
It is a good toy for fetch. It's like a frisbee, but softer. My dogs enjoyed chasing and fetching this toy.
Boone K9 Jerky Sticks ($4.95) We came to the last item on this pack, and it's our pups' favorite! Treats time!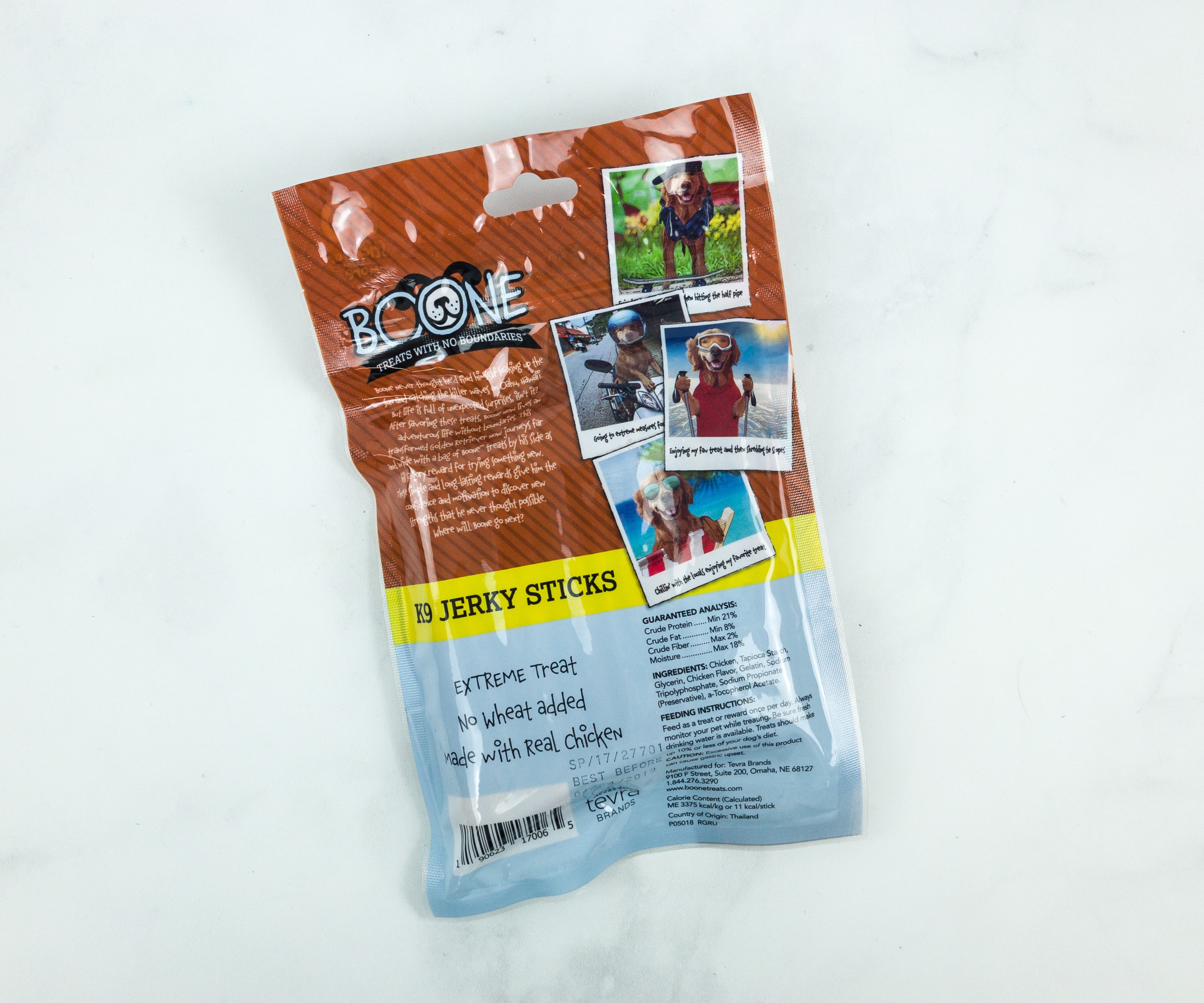 The jerky sticks are made with real chicken, and there is no wheat added. These sticks provide simple nutrition while providing the energy boost our dog needs.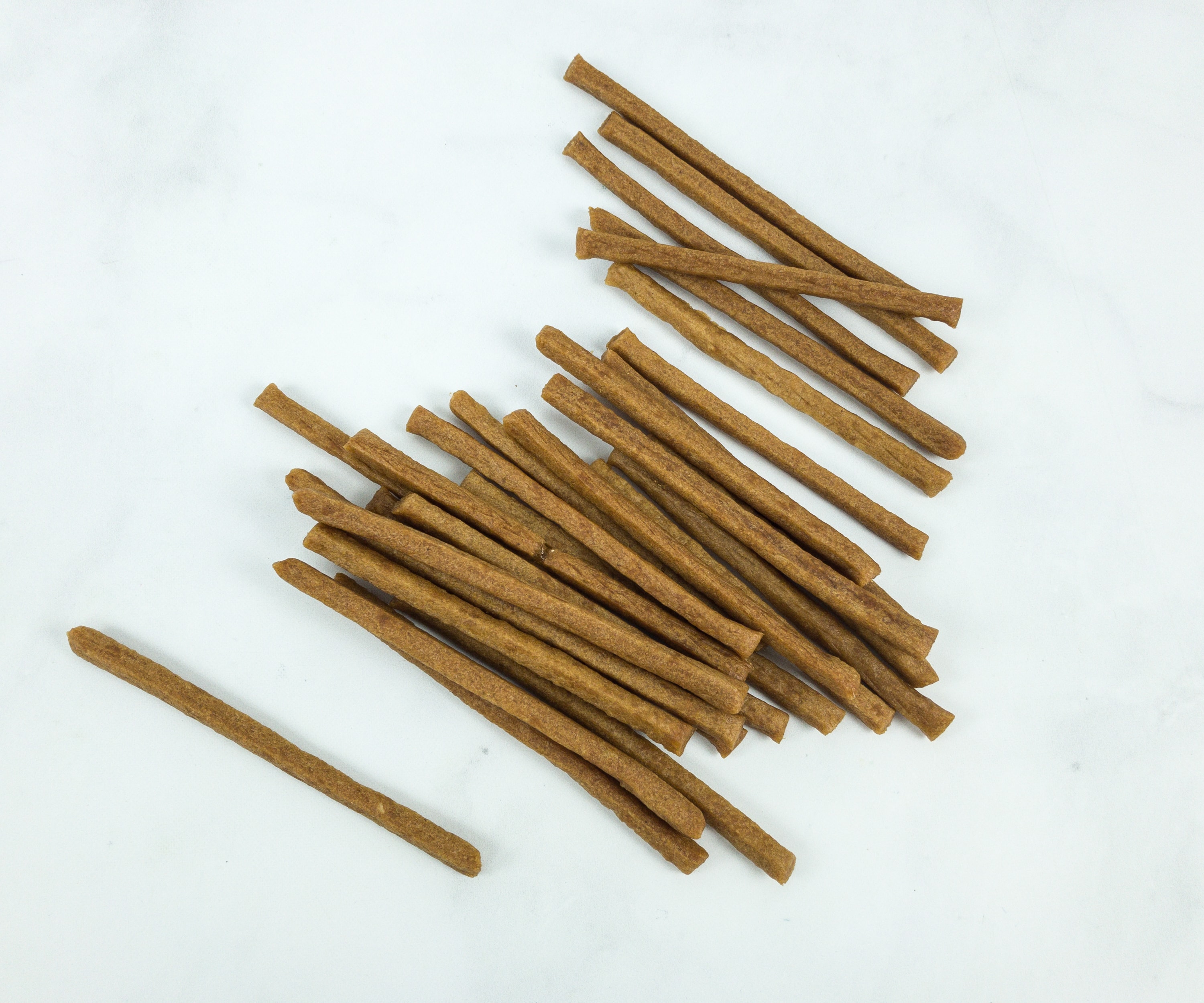 The pups really enjoyed the jerky sticks! They kept following me like they're asking to give them some more. I can't resist those cute puppy eyes so I had to give them another stick.
The pups got new toys to play with, and I can tell that they're happy! The jerky sticks are good too, as they kept on coming back for more. What we just missed in this box is the bandana, and we hope that the next box will again include the adorable pup accessory!
What do you think of this month's Pet Treater Dog Pack?