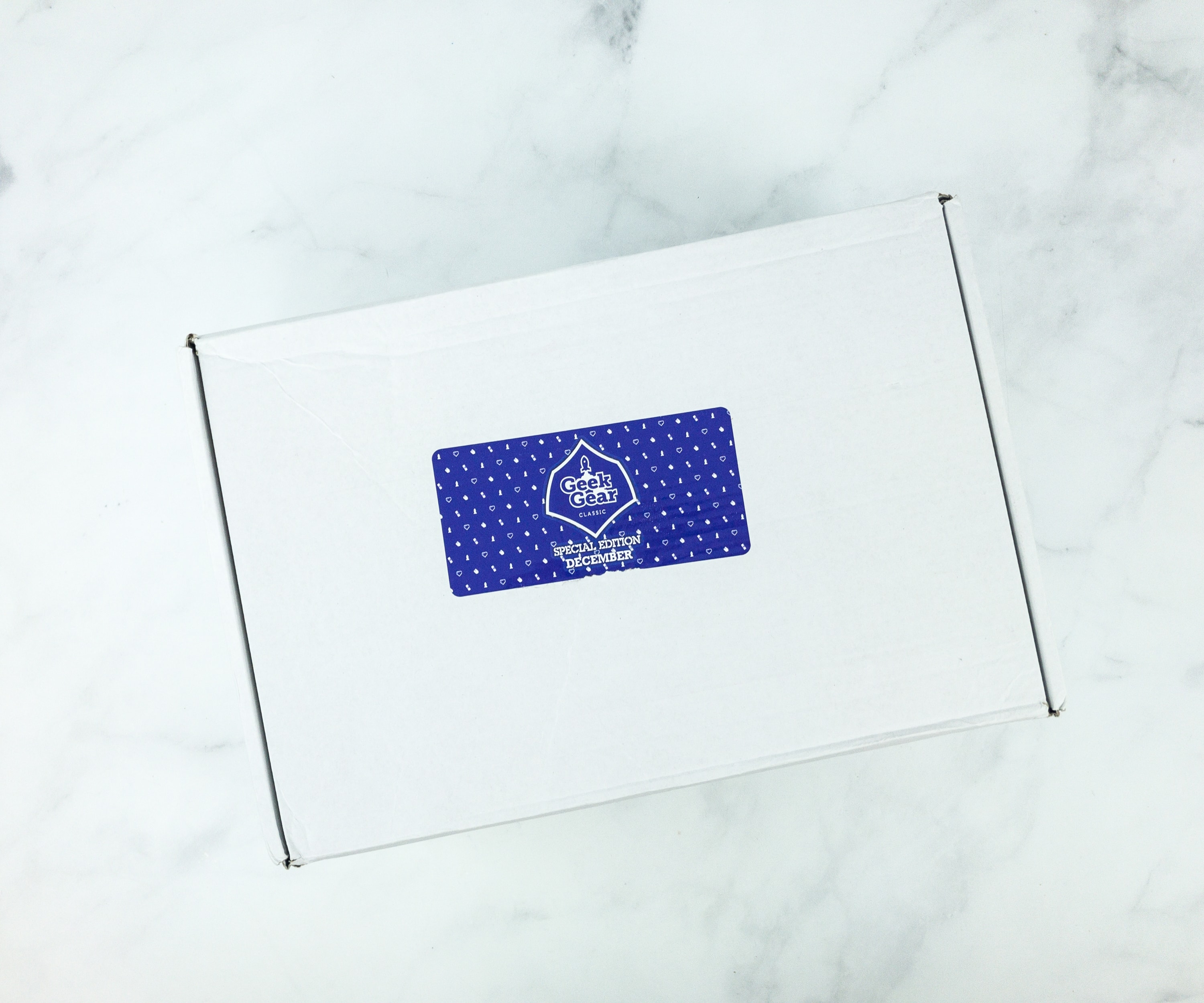 The Special Edition Classic GeekGear box is a bimonthly premium geek and pop culture subscription filled with licensed and exclusive premium merchandise ranging from some of the most iconic brands in the world. It has a promised value of over £90+ per box.
This isn't a limited edition box – it's a regular subscription! This box is £44.99 every other month plus shipping – about $69 to ship to the US. Every Special Edition promises an exclusive shirt, an exclusive sweatshirt or hoodie, an exclusive Displate, and 3 or more other premium products.
DEAL:  Save 10% on your first month! Use coupon code SPECIAL15.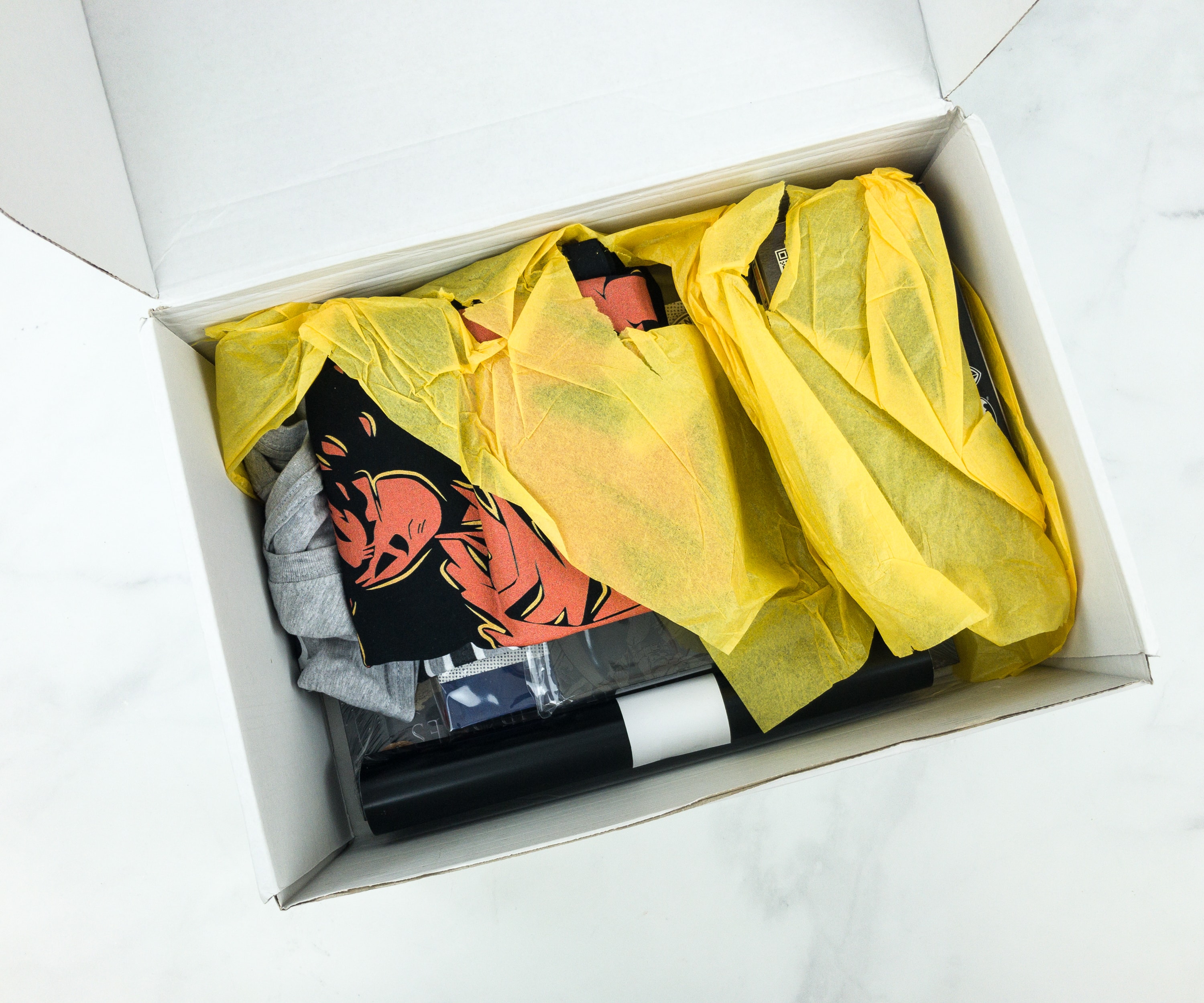 Everything is wrapped in a yellow tissue paper.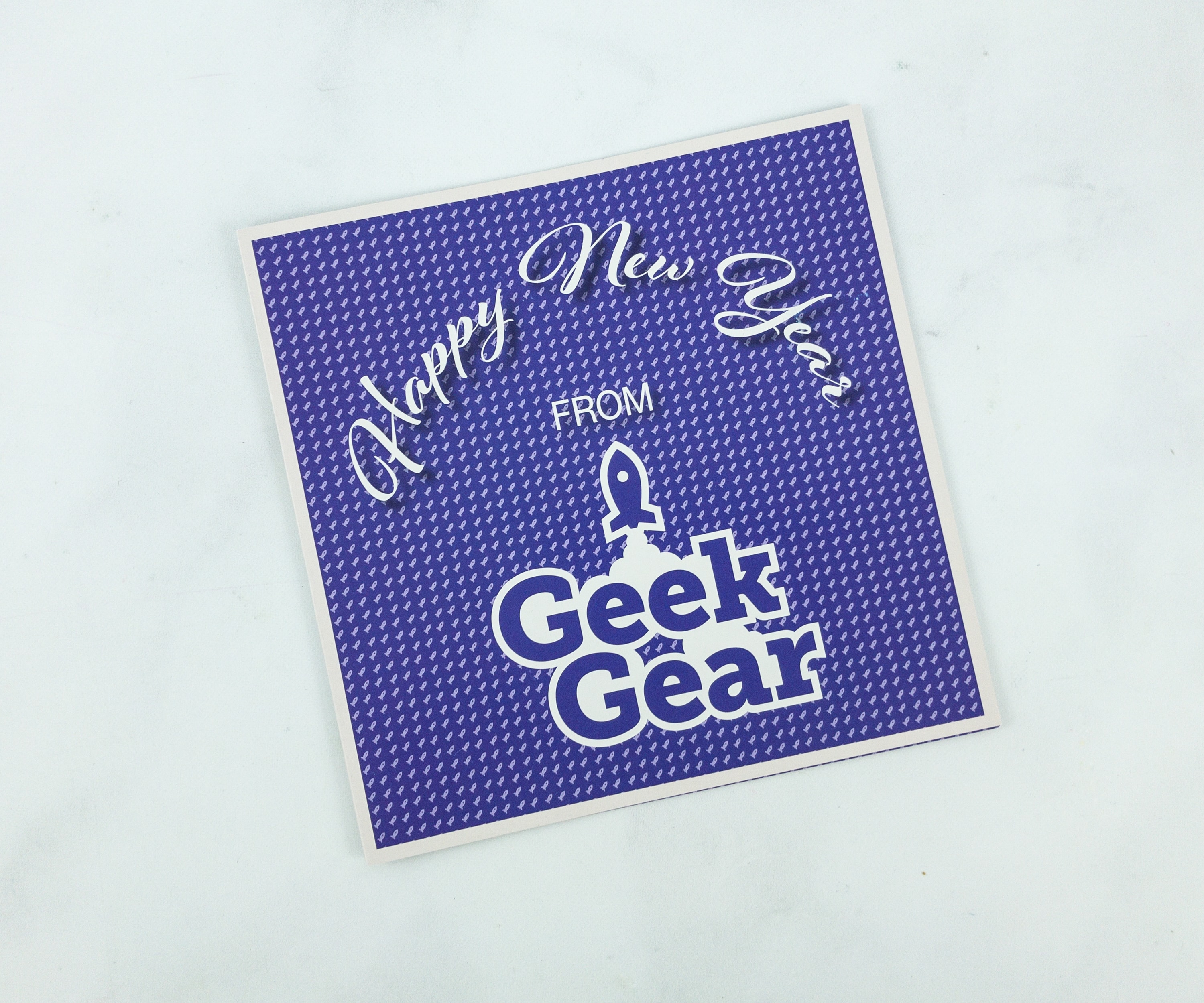 There's also a greeting from Geek Gear, wishing us all a Happy New Year!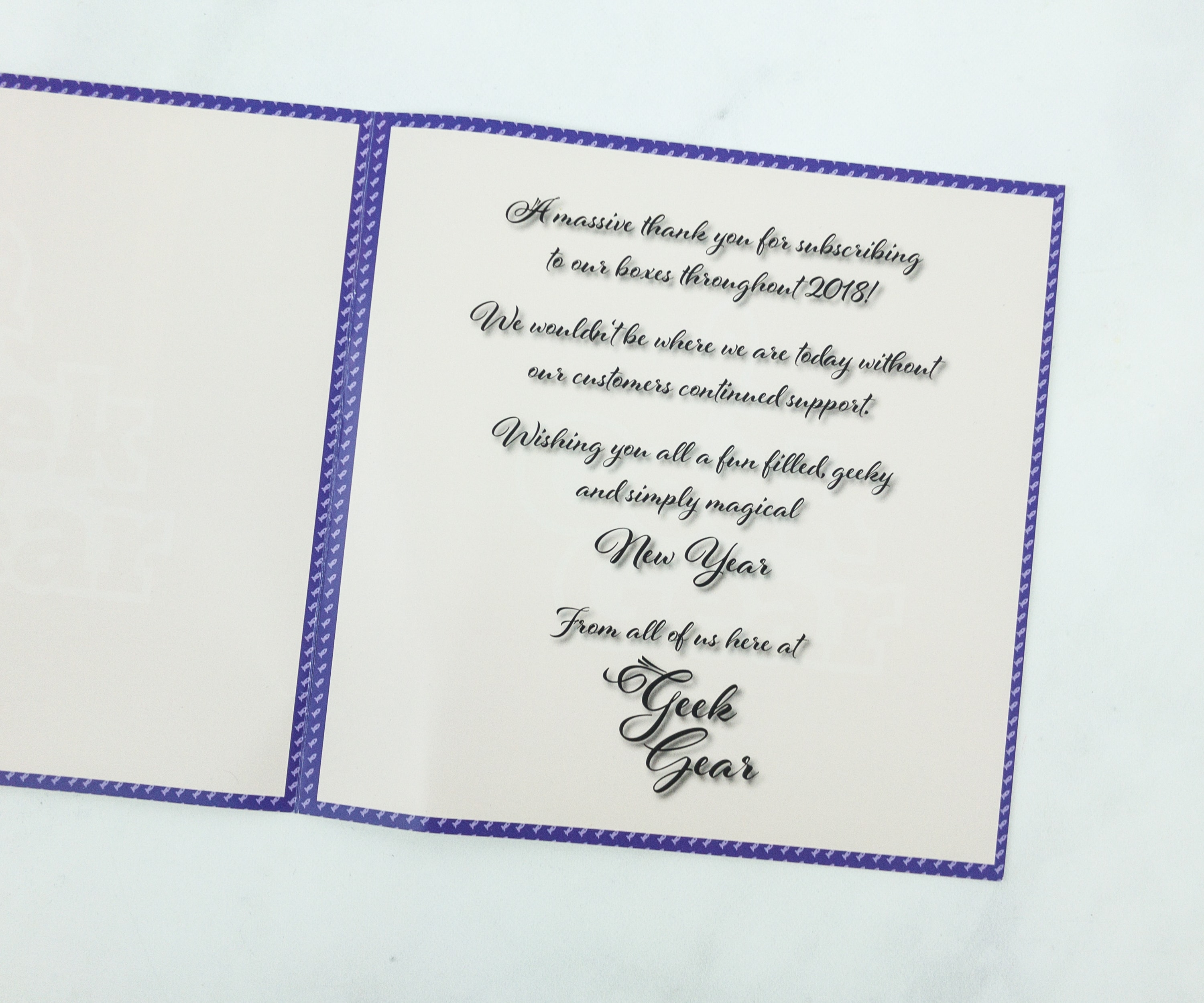 Inside the card are more well wishes from the team!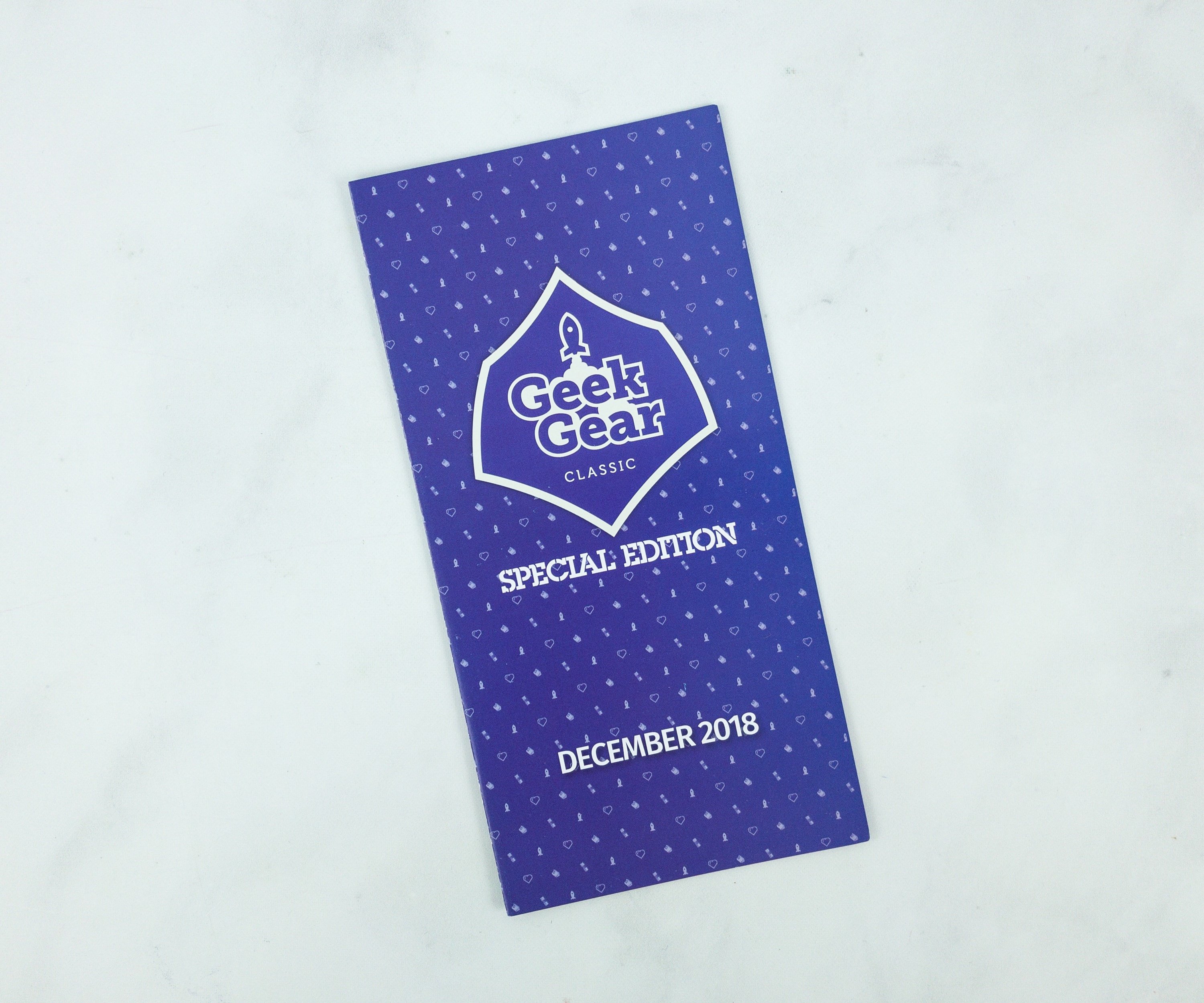 A tri-fold pamphlet is included, which gives more information about this month's box contents.
One side of the pamphlet shows some wearables that we got for this month.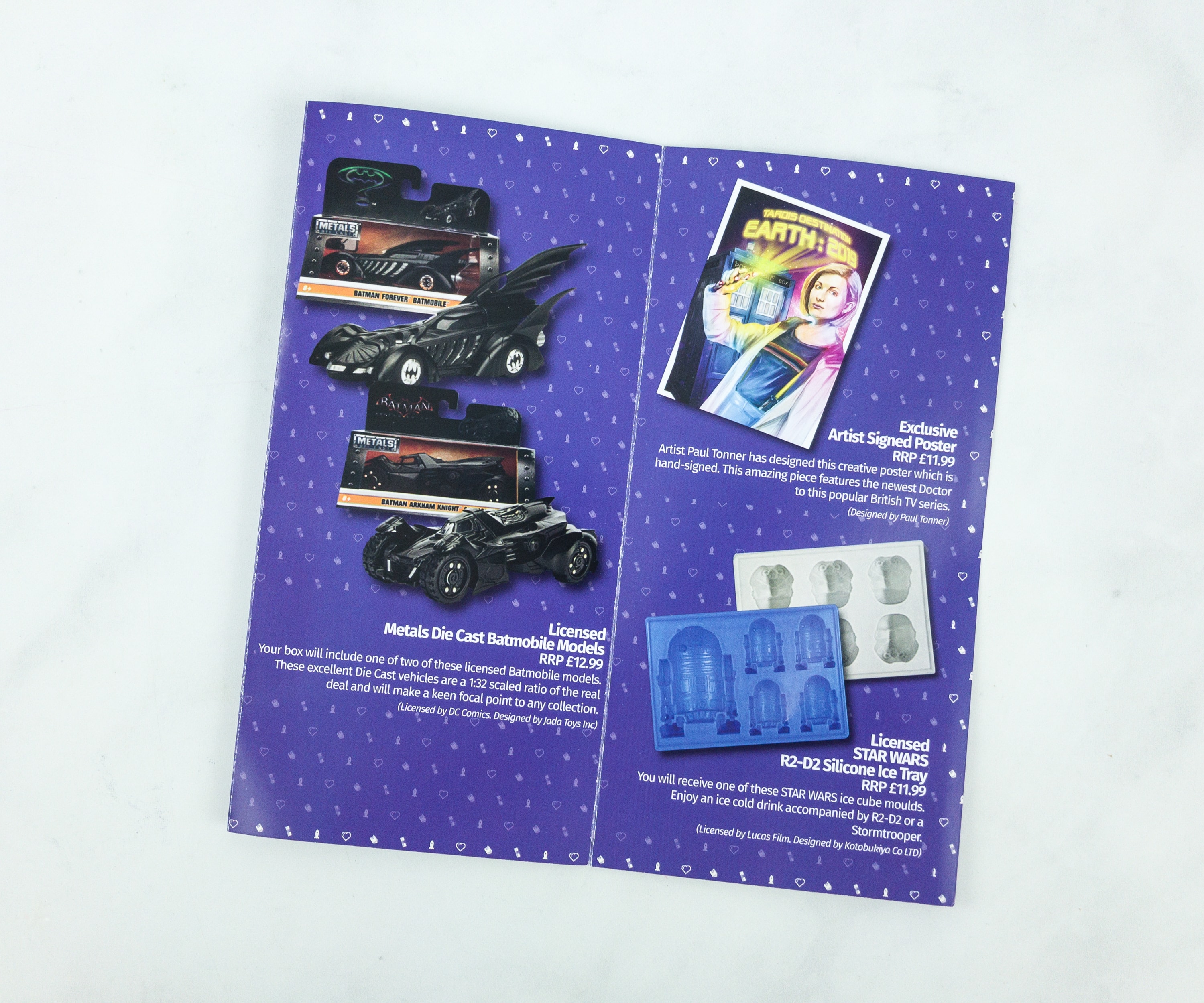 It gives you a full list of all the items in your box.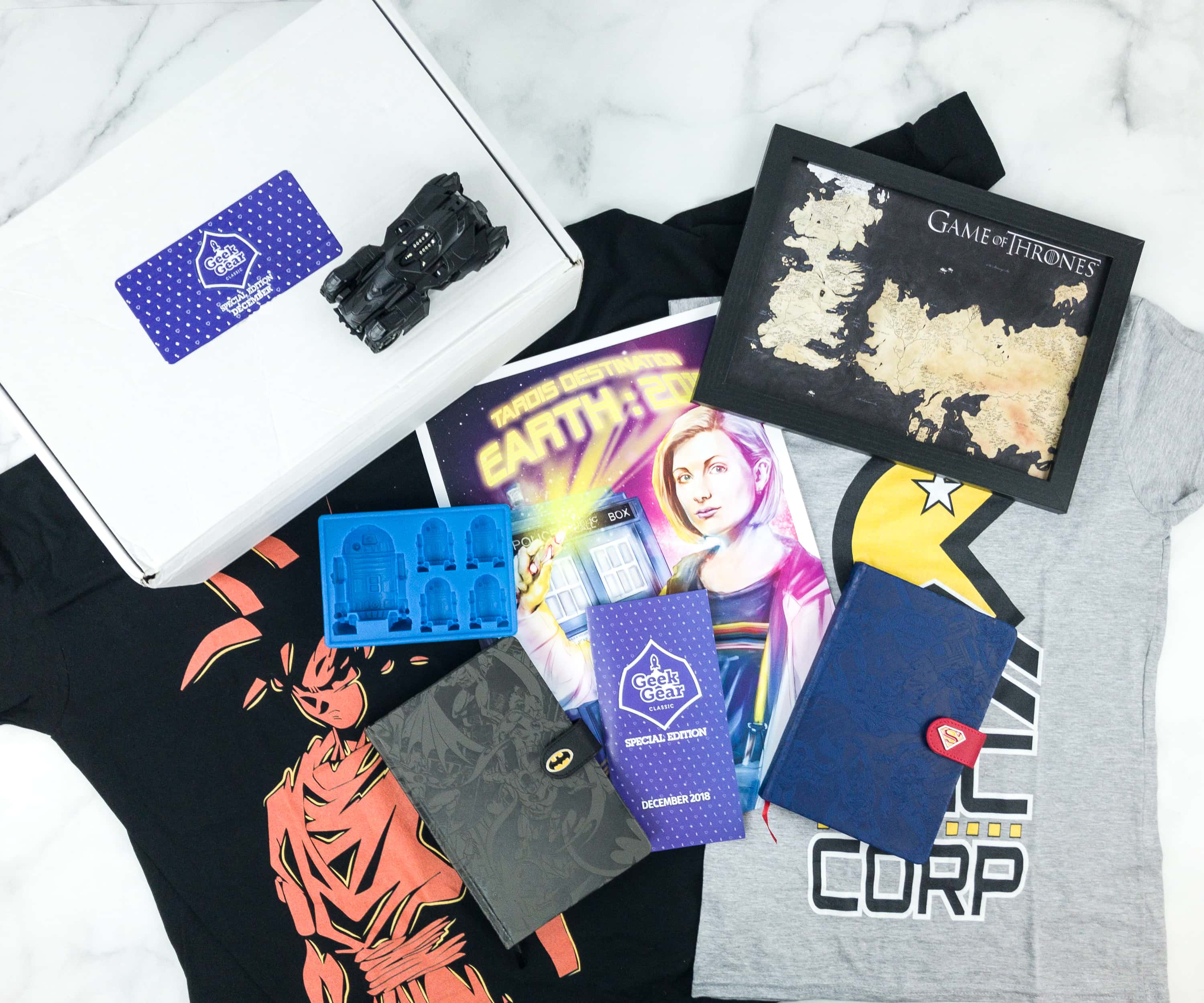 Everything in my box!
Star Wars R2-D2 Silicone Ice Tray (£11.99) This silicone ice tray will help us make ice in a unique shape, a Star Wars-inspired one at that!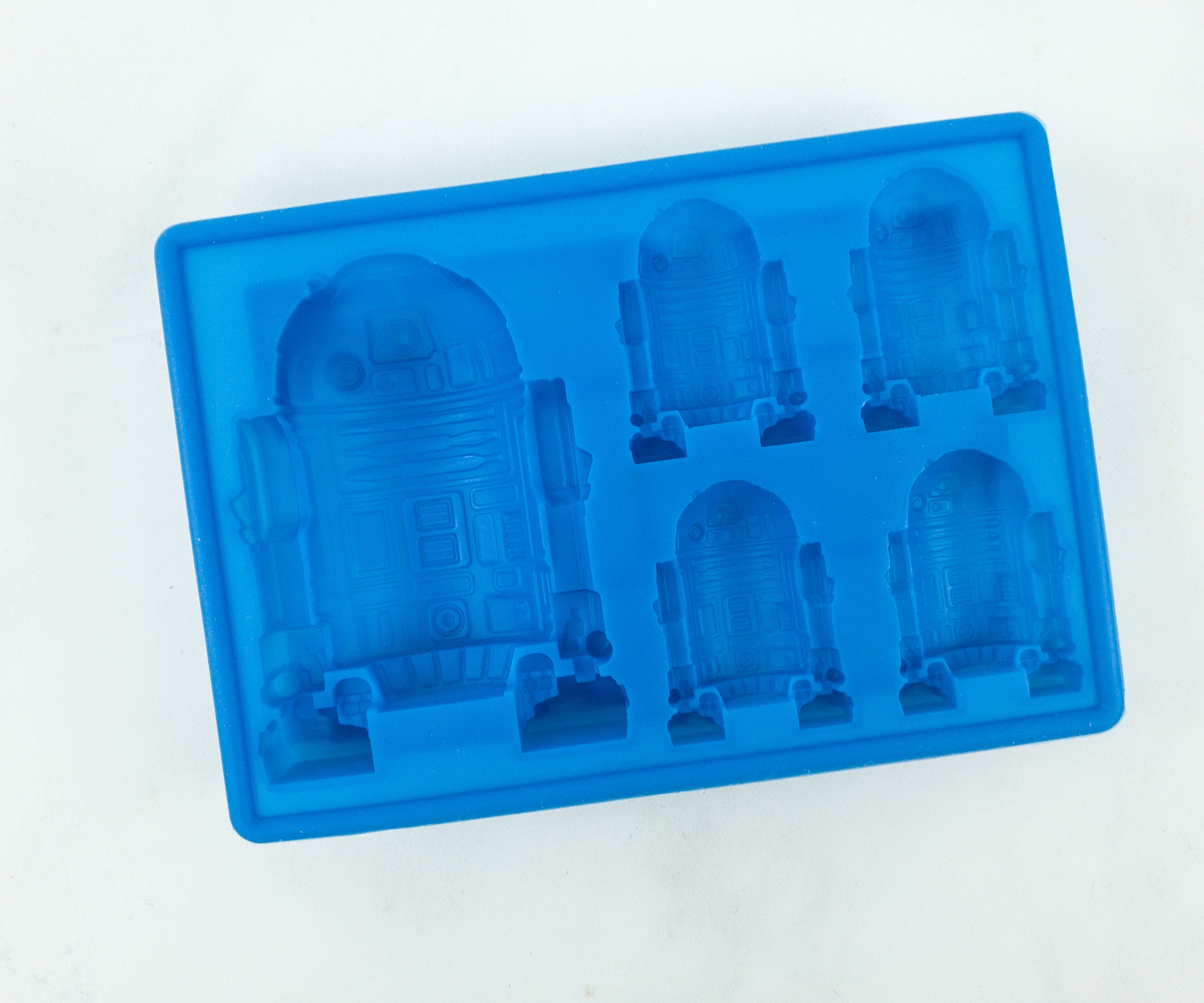 Subscribers can get a stormtrooper or R2-D2 design. I got R2-D2!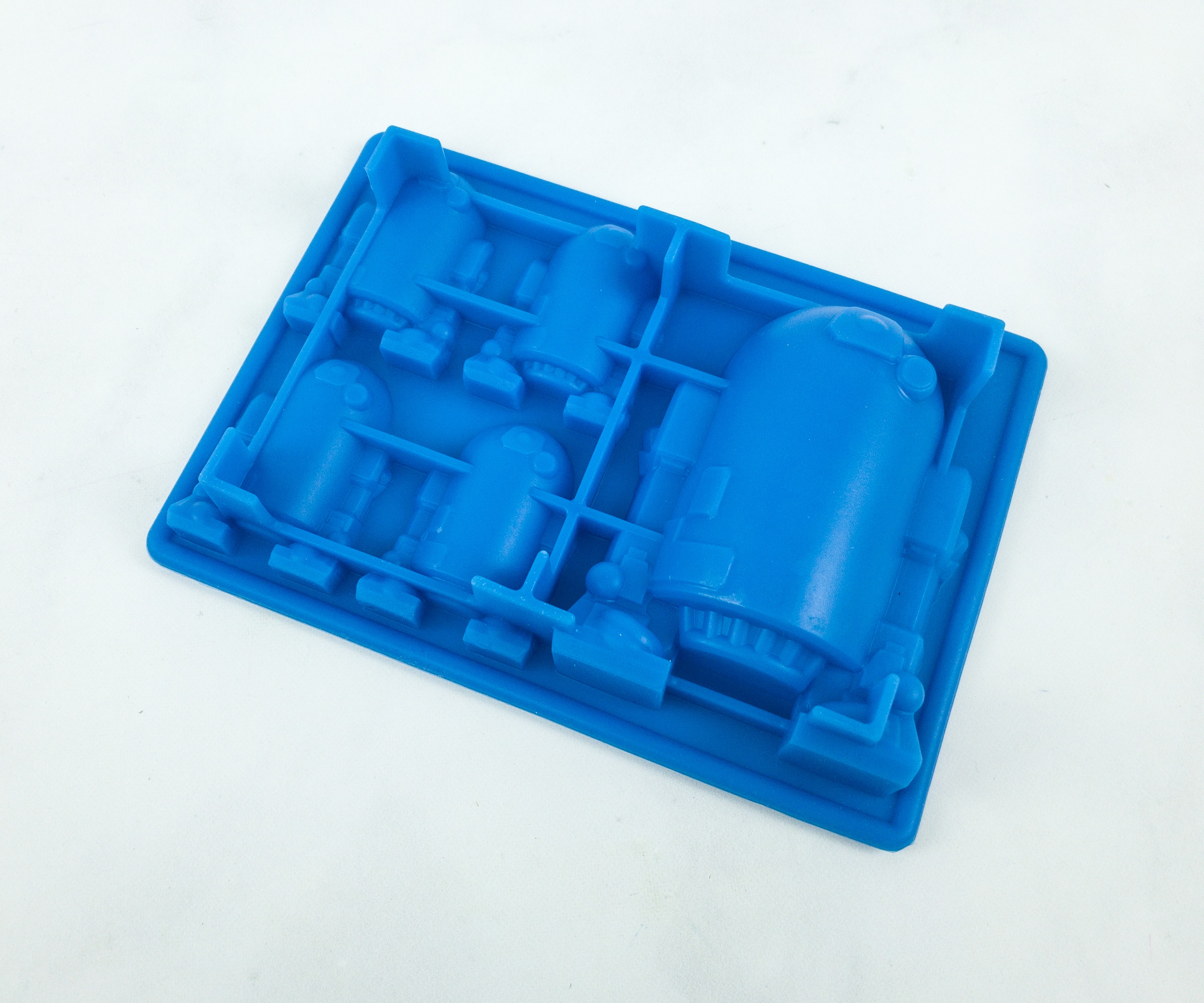 It came with 2 sizes of R2-D2 so you can opt for regular-sized ice or a bigger one. And what I like about silicon trays is that you can easily take out the ice!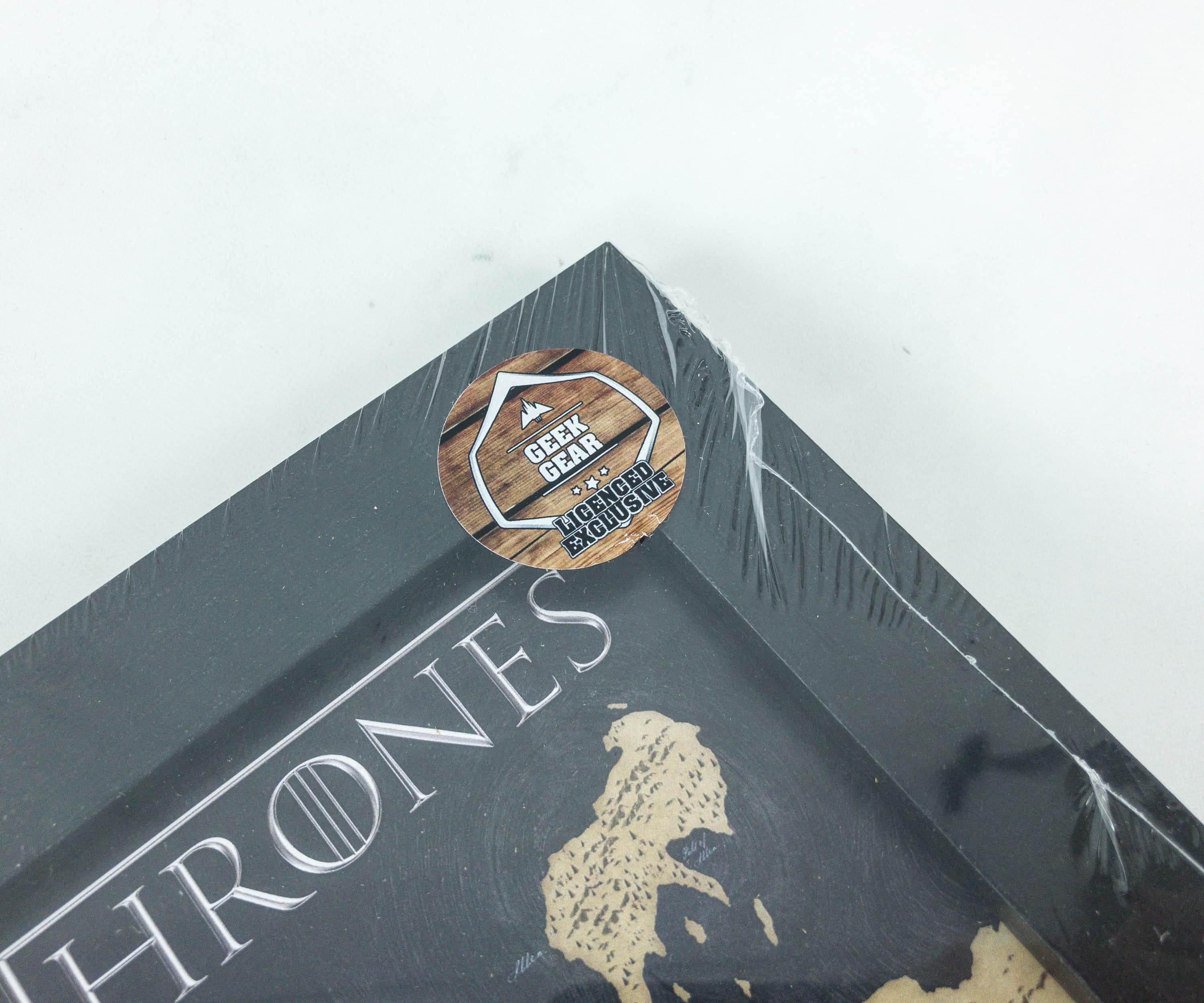 Game Of Thrones Framed Print (£14.99) The framed print for this month features the fictional world where the fantasy drama, The Game of Thrones, mostly took place.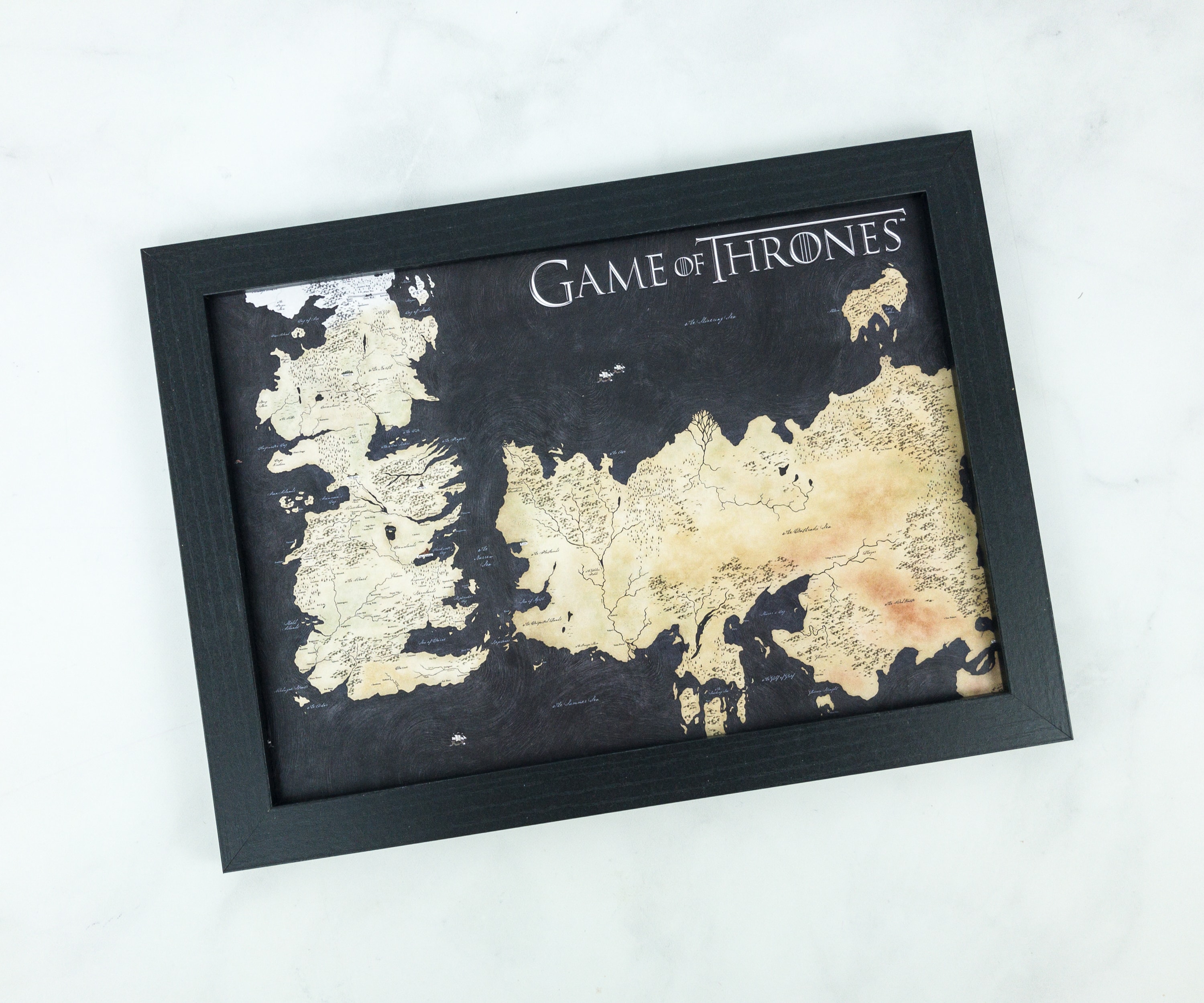 The print features a classic-looking map of Westeros and Essos.
Essos is an immense landmass located to the east of Westeros, extending into the far east of the known world.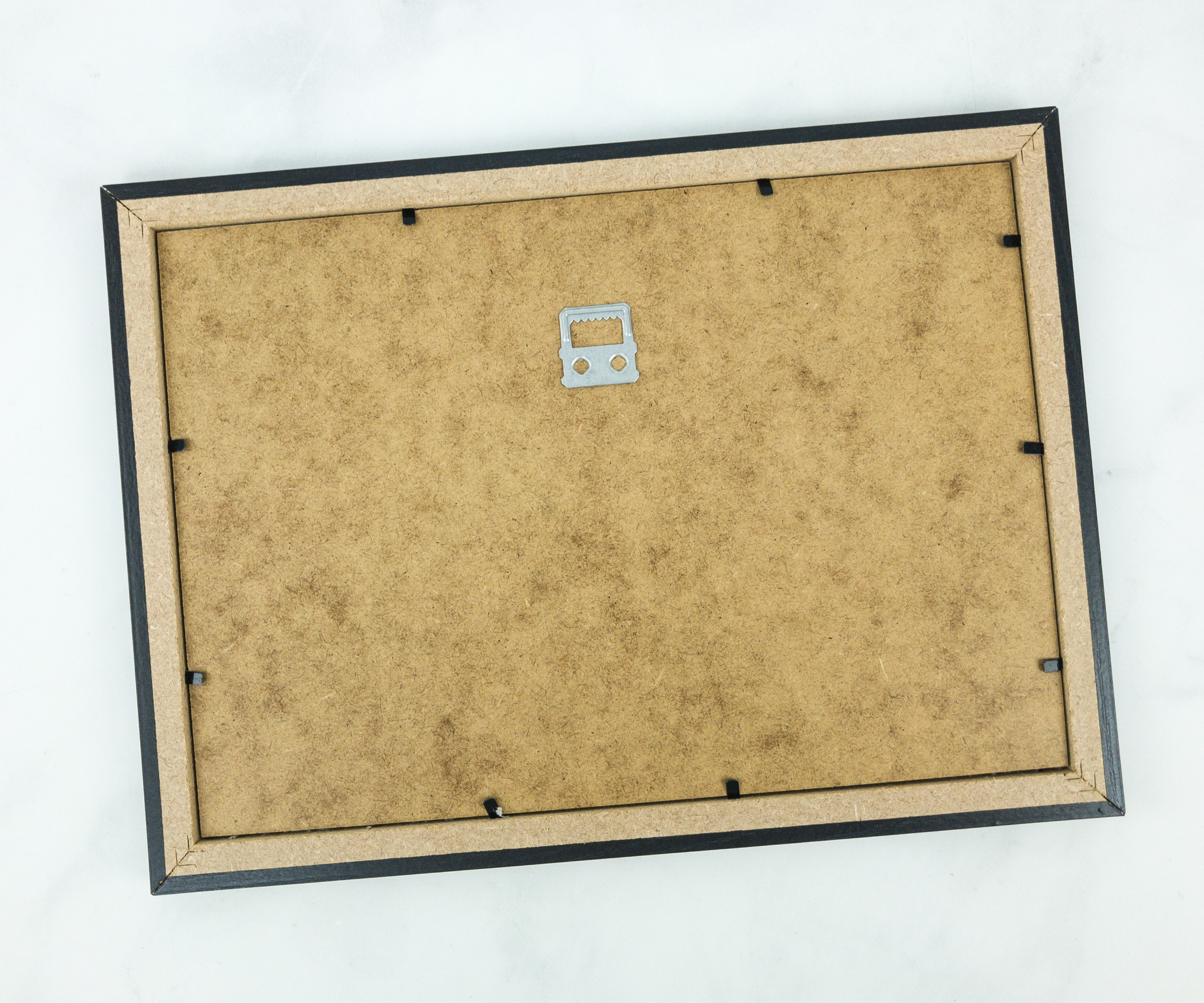 At the back of the frame, a sawtooth hanger is already installed, so you can easily hang it up whenever and wherever you want to. We have this sitting next to my cousin's place on the couch – we're doing a complete rewatch before the final season premiere, and she's joining in. So many questions!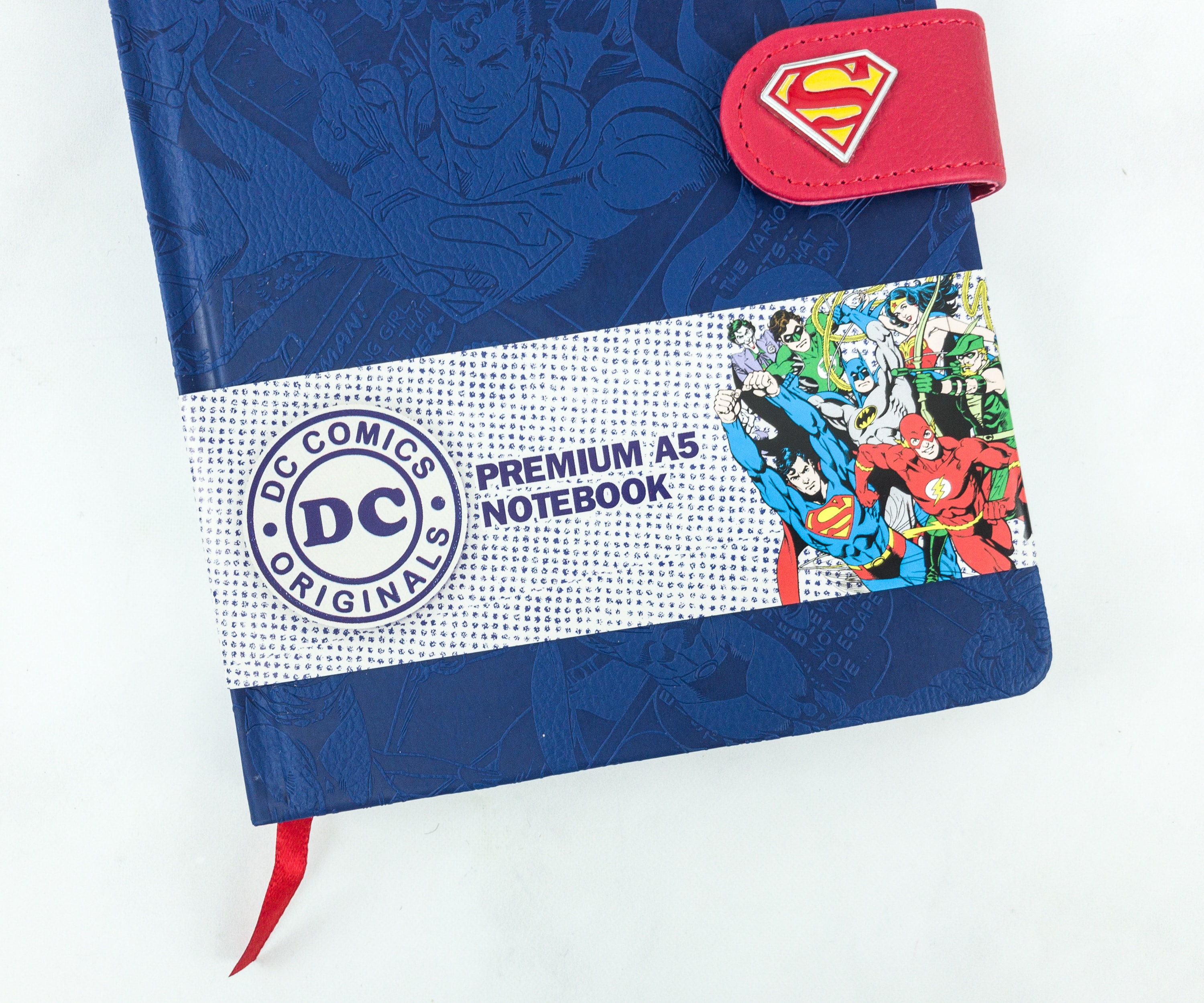 DC Comics Superman Notebook (£9.99) They also included an A5 notebook featuring Superman!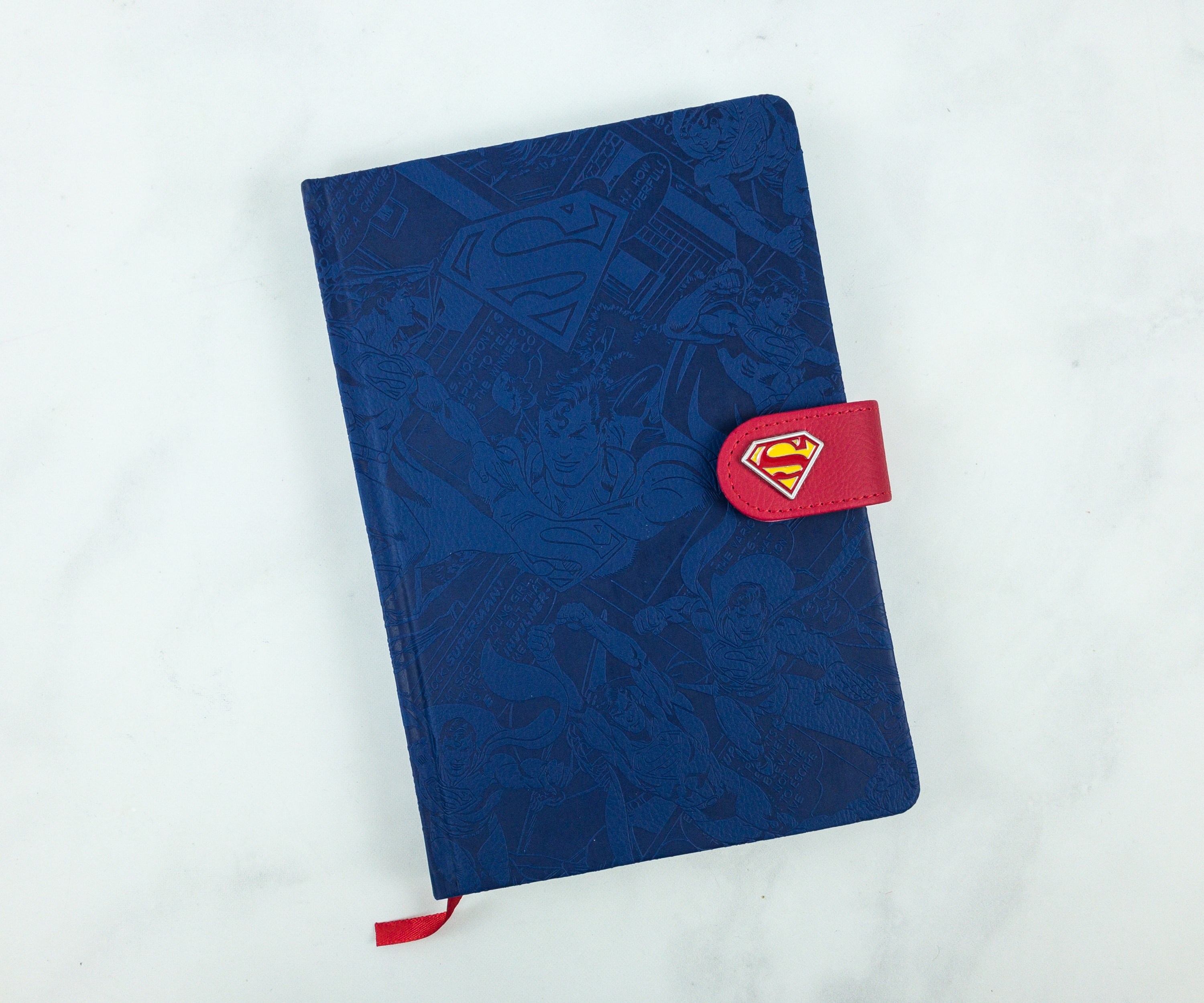 The notebook's color is the same as the Man of Steel's classic costume, and a red ribbon marker to complete the superheroes set of colors.
The cover features an engraved Superman comic art!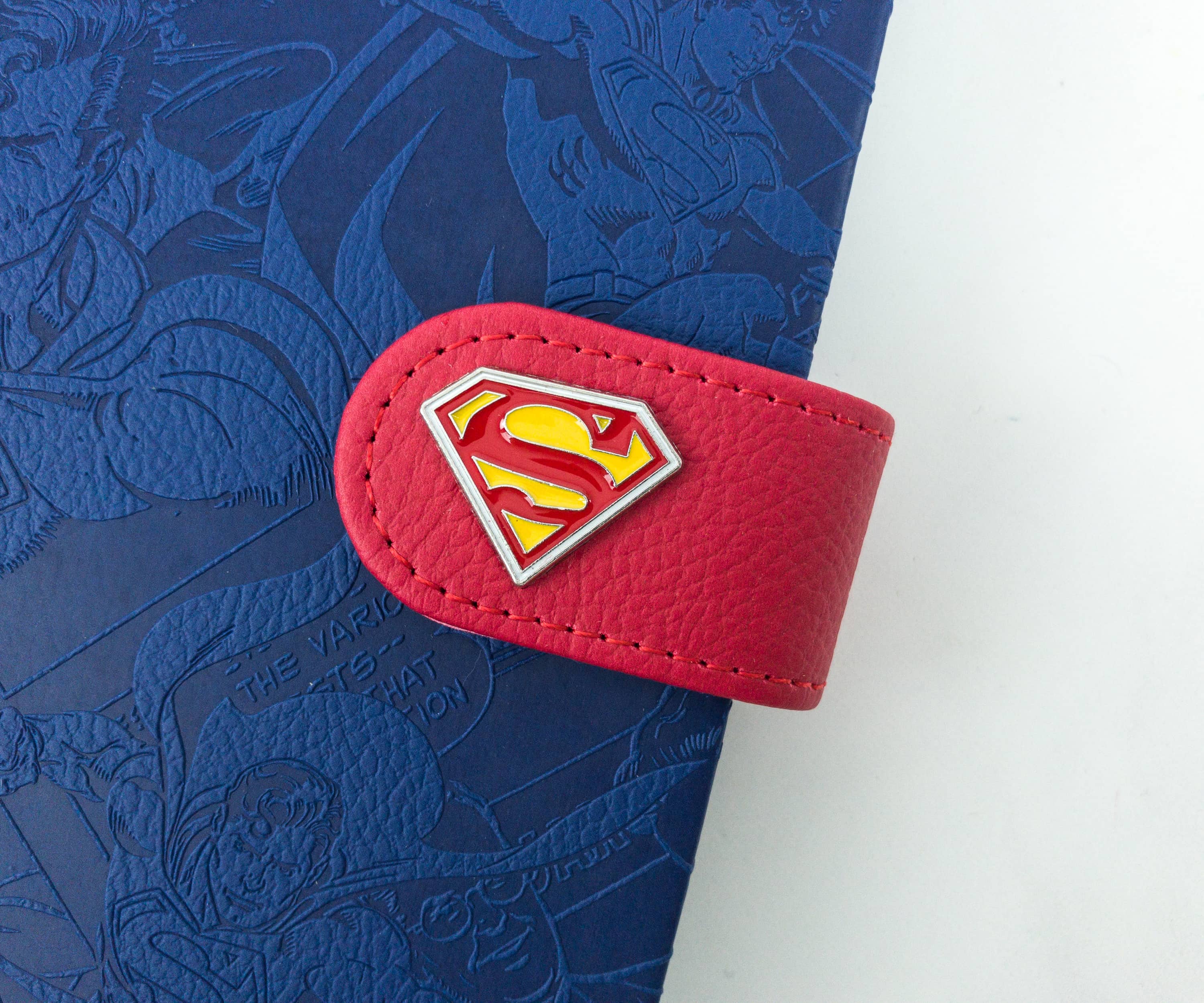 It also has an automatic button enclosure that has his symbol for hope.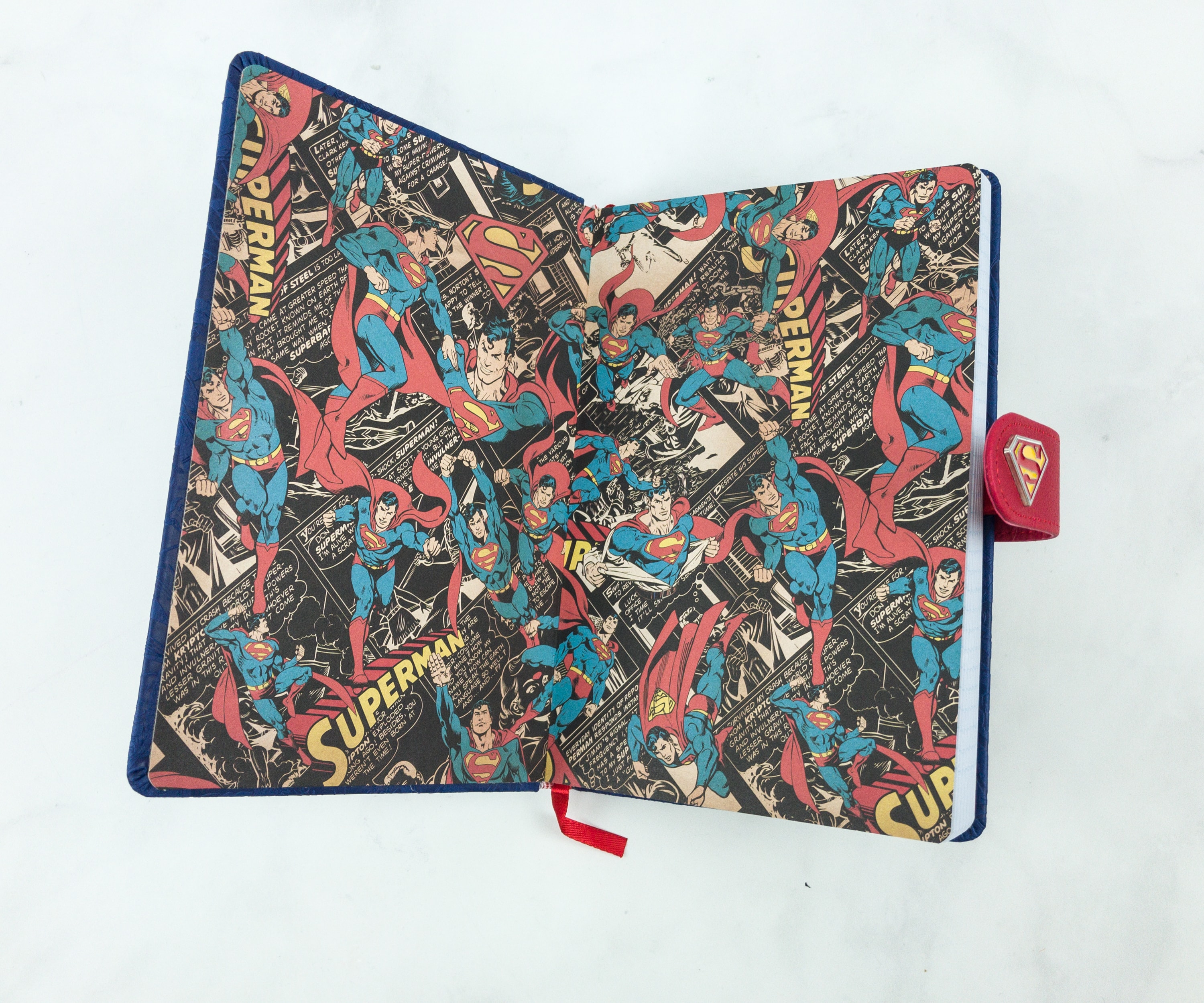 The inside of the covers has the same comic art like what's at the front but this time, they're all colored and more recognizable.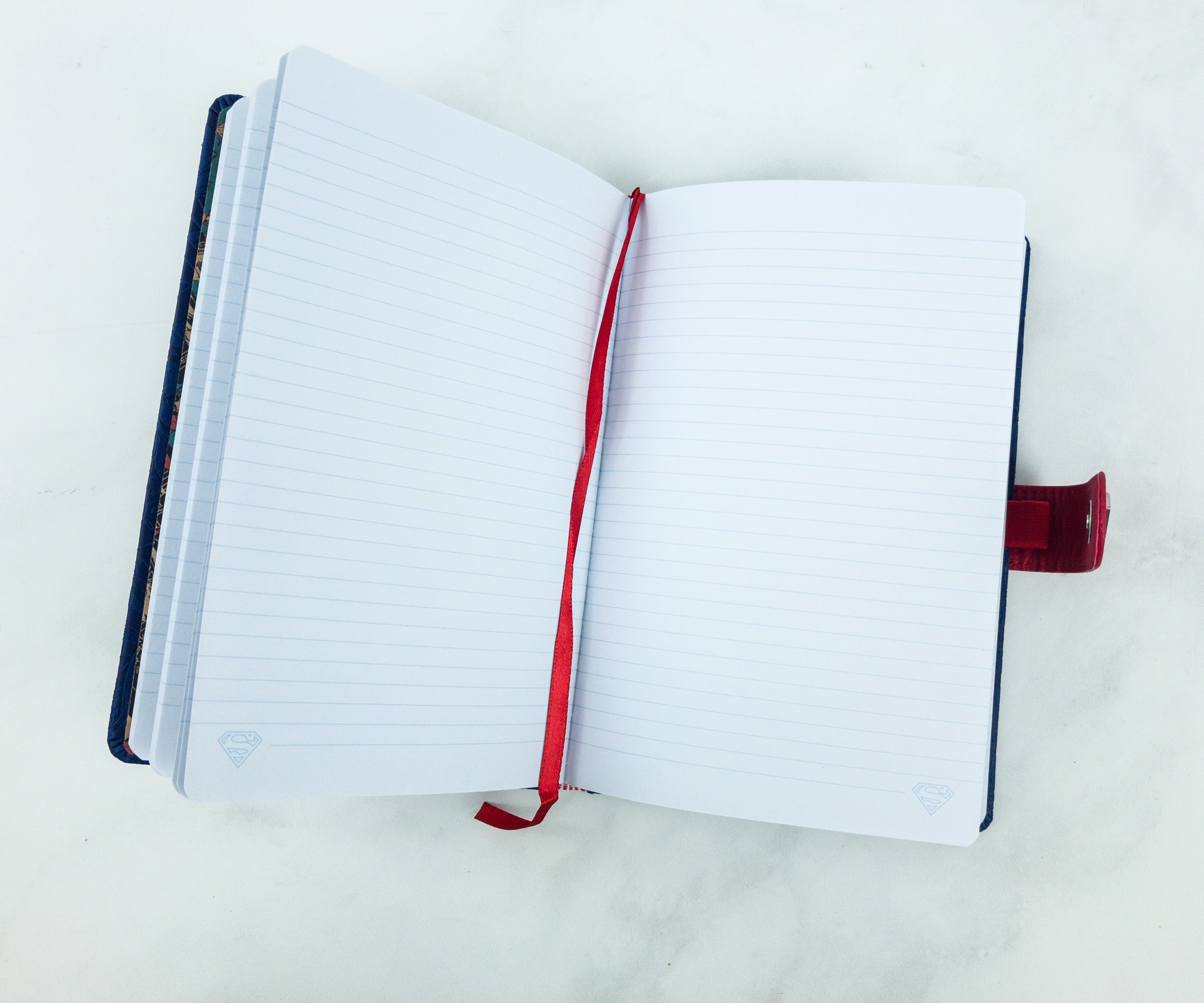 All the pages are lined and there's a logo on each page's bottom corner. The red ribbon serves as the page marker.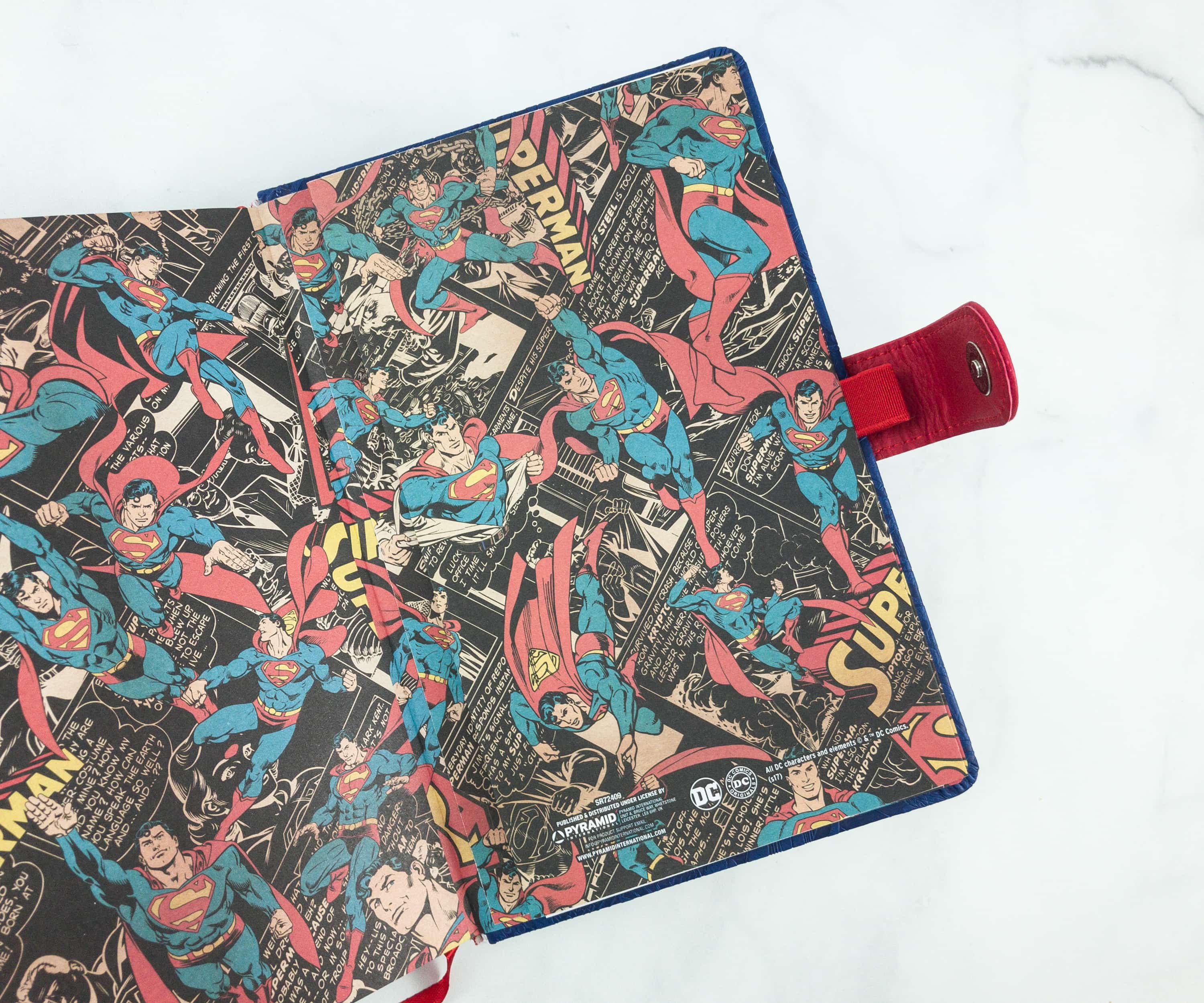 Also, installed on the notebook's enclosure is a pen holder, so that you won't lose them easily. It even has a pocket inside the back cover.
DC Comics Batman Notebook (£9.99) We got another A5 notebook from the same brand, and this time it features Batman. This was supposed to be an either/or, and it looks like they mistakenly included both in our box.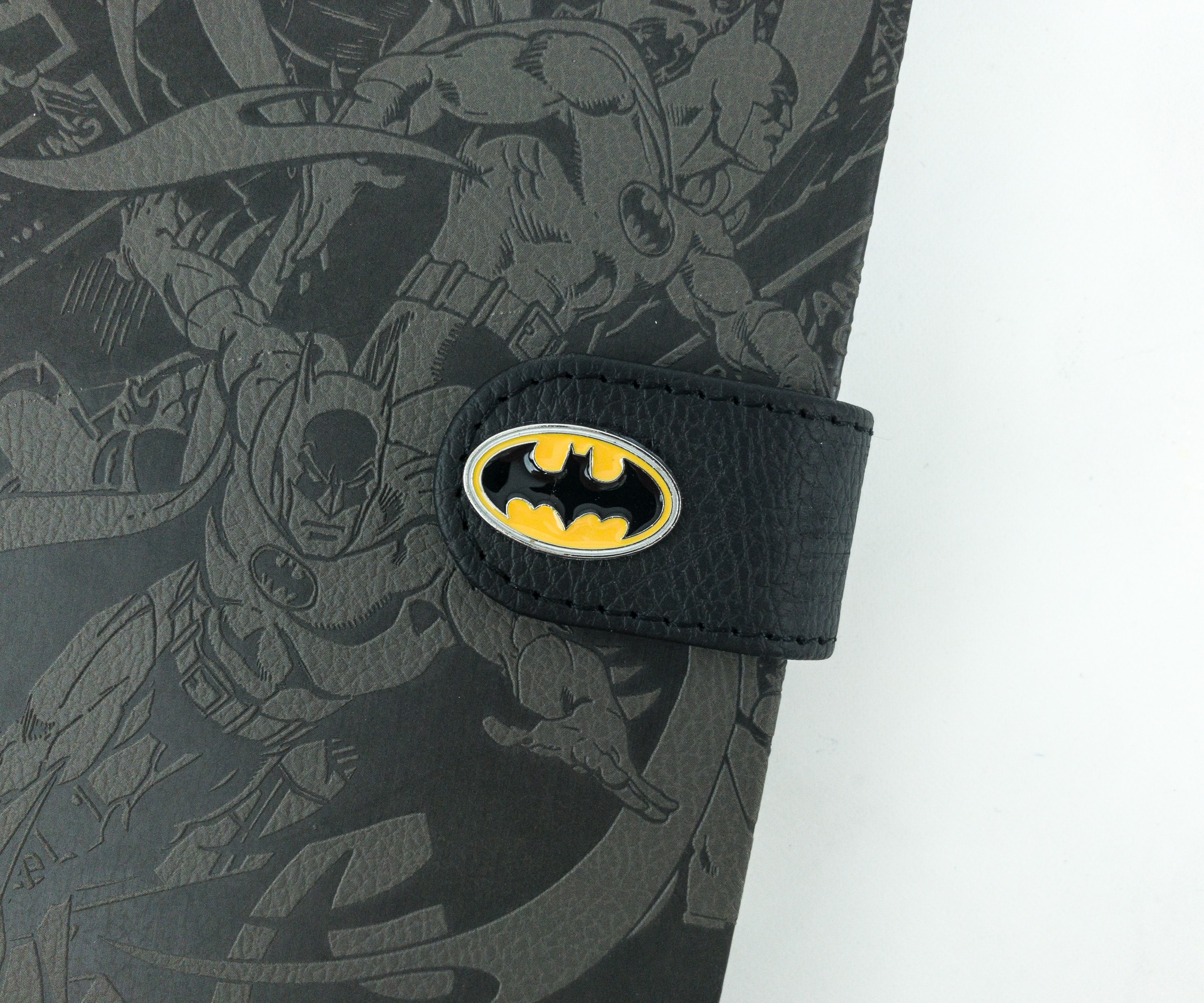 Like the first notebook, it also has an automatic button enclosure. It has Batman's logo.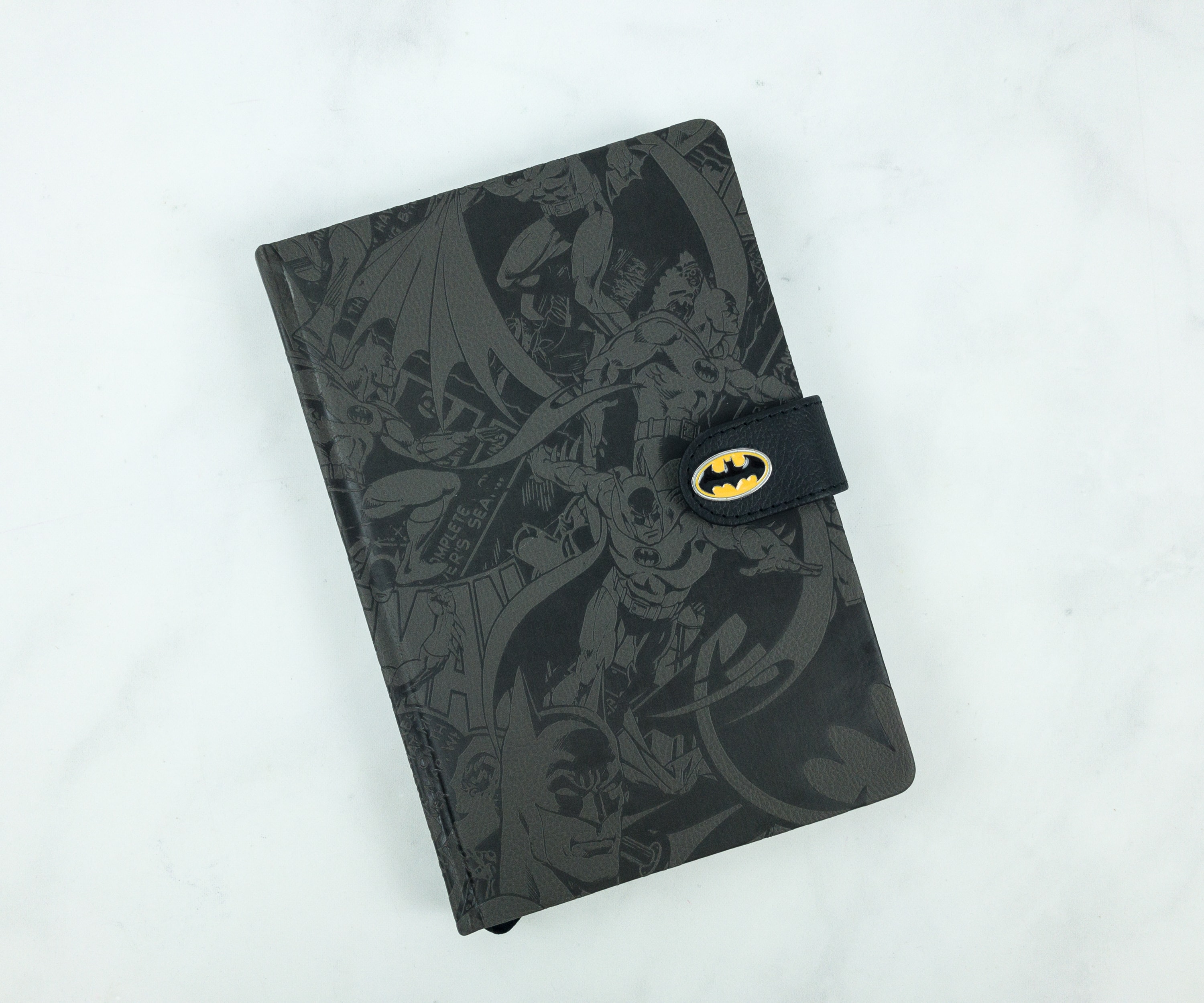 Not much of contrasting colors, unlike the Superman notebook, so it perfectly represents the Dark Knight. The whole notebook is almost all black!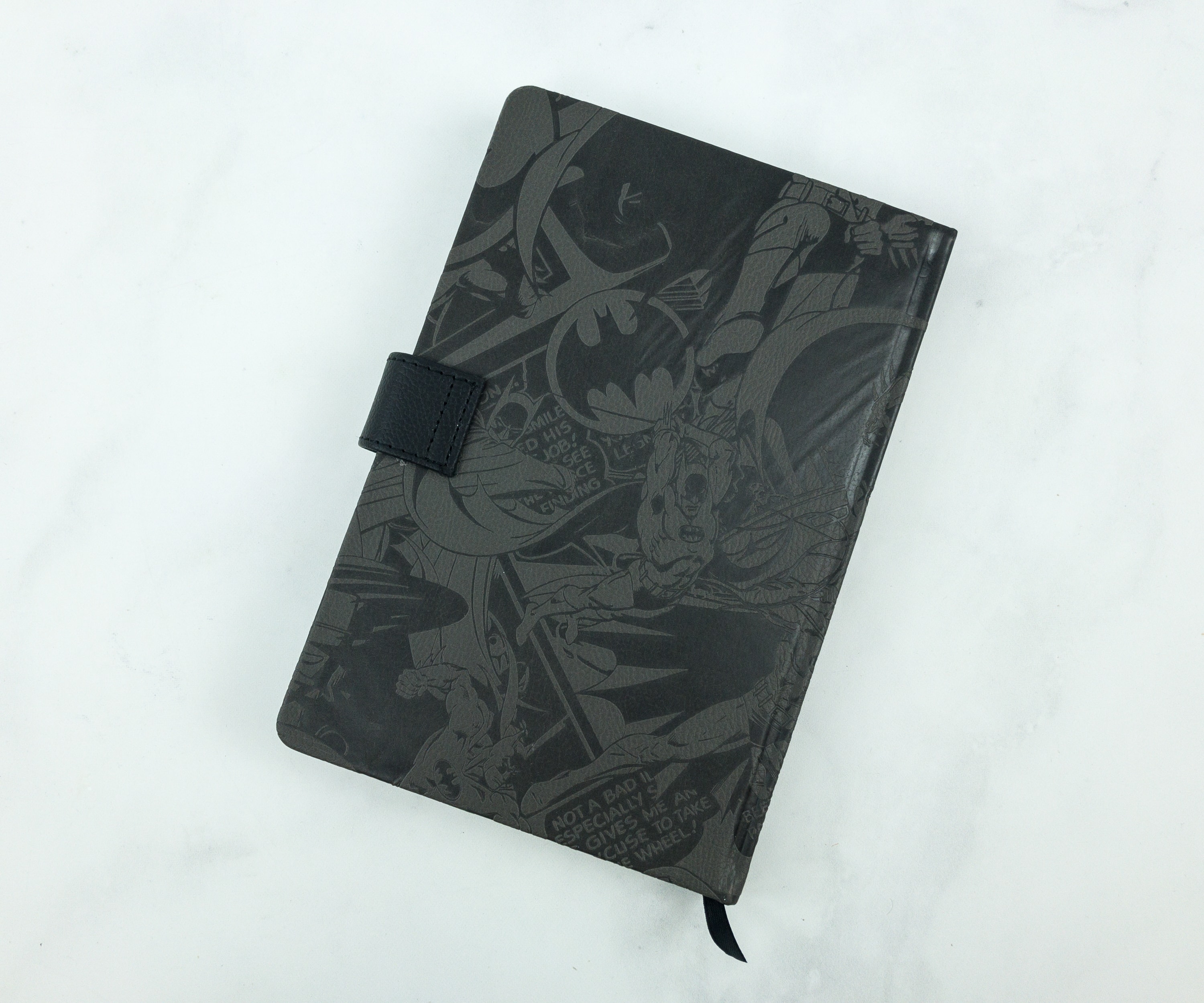 I love that the design is all around the notebook, even the back has tons of images.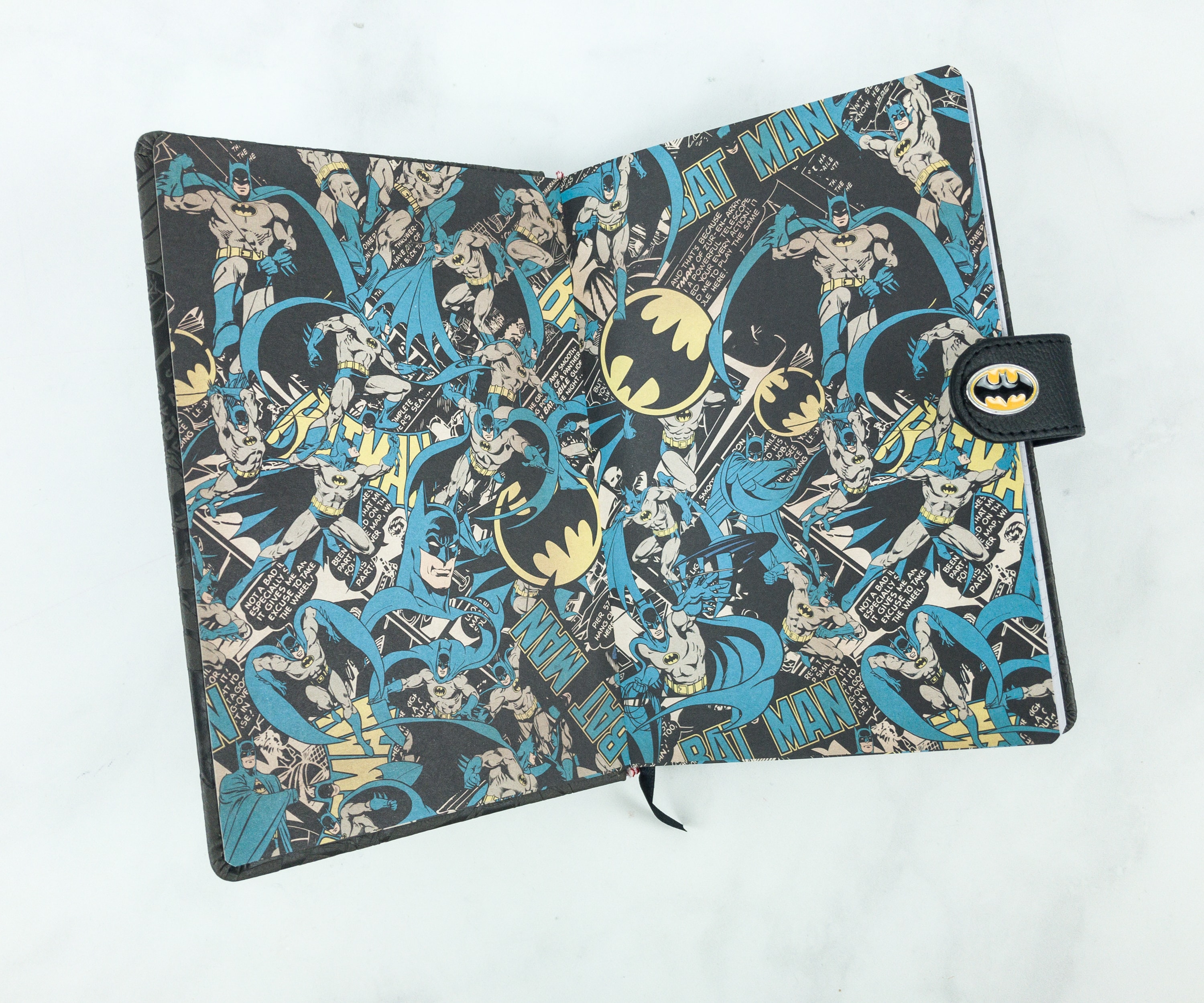 When you open it to see the inside of the covers, it has the same comic design, exactly like what's on the outside cover, but colored.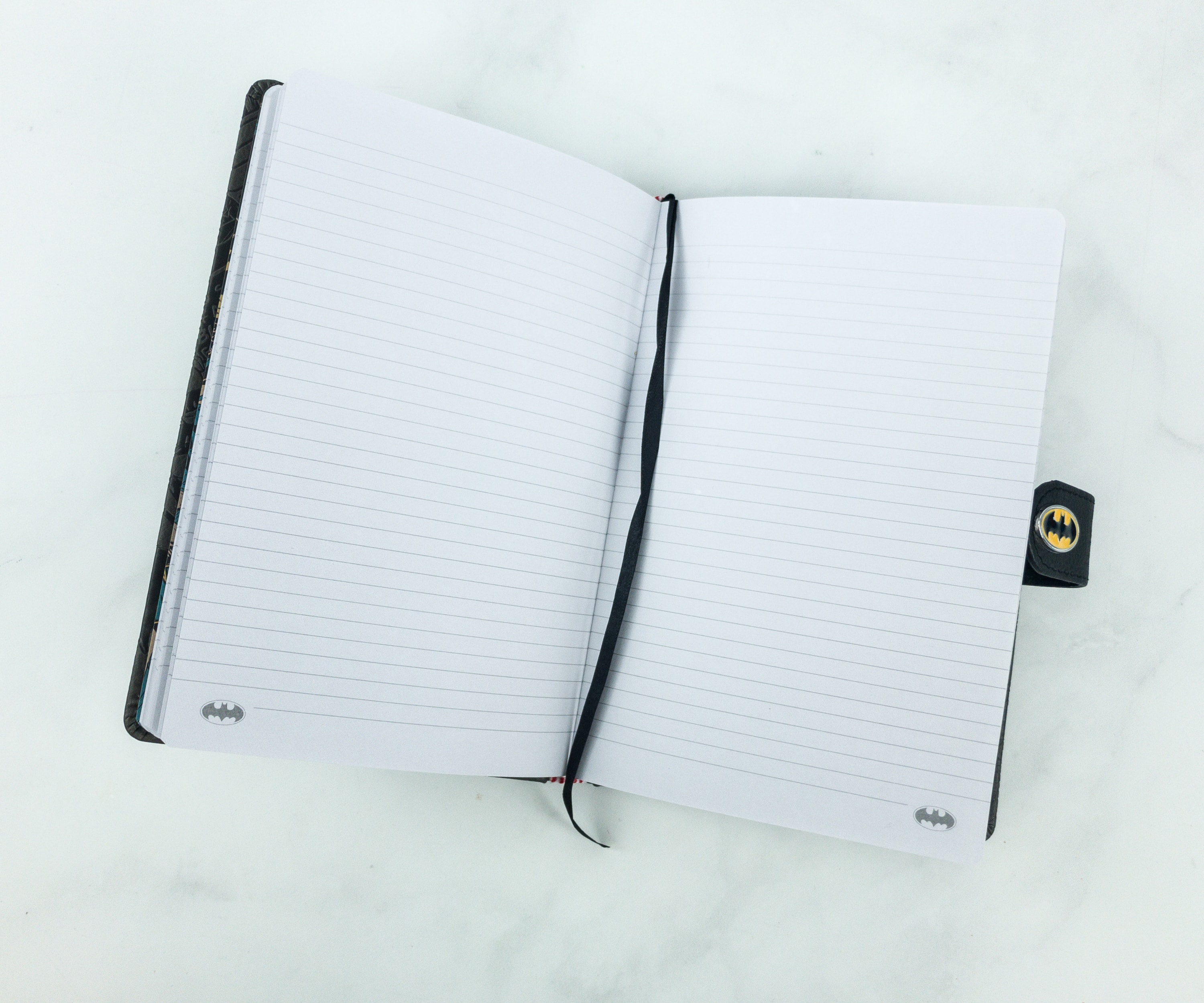 The lined pages are perfect for organized writings. There's also a black ribbon as a page marker.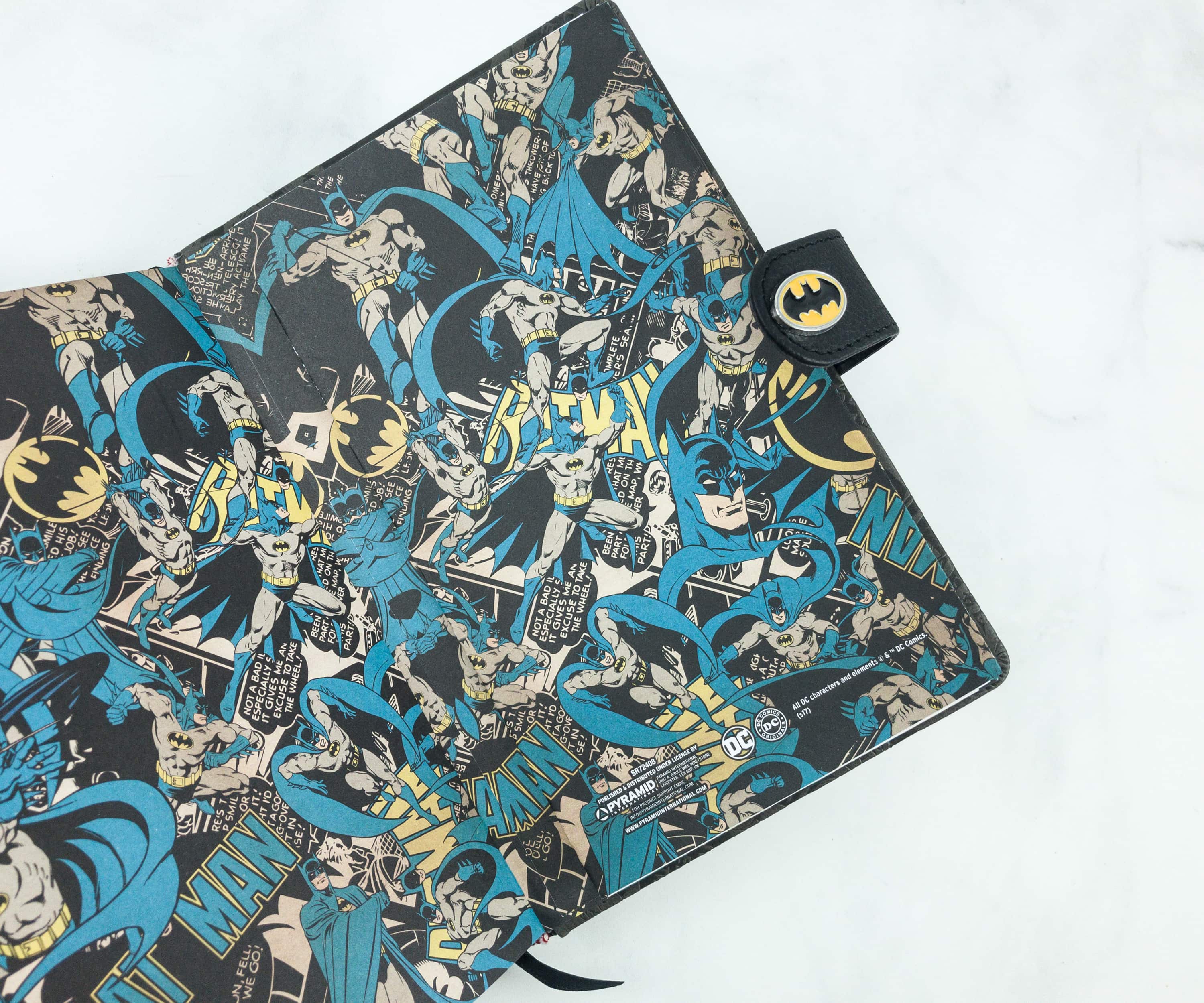 At the back, you can also stash some memo, notes, and other stuff that it can fit.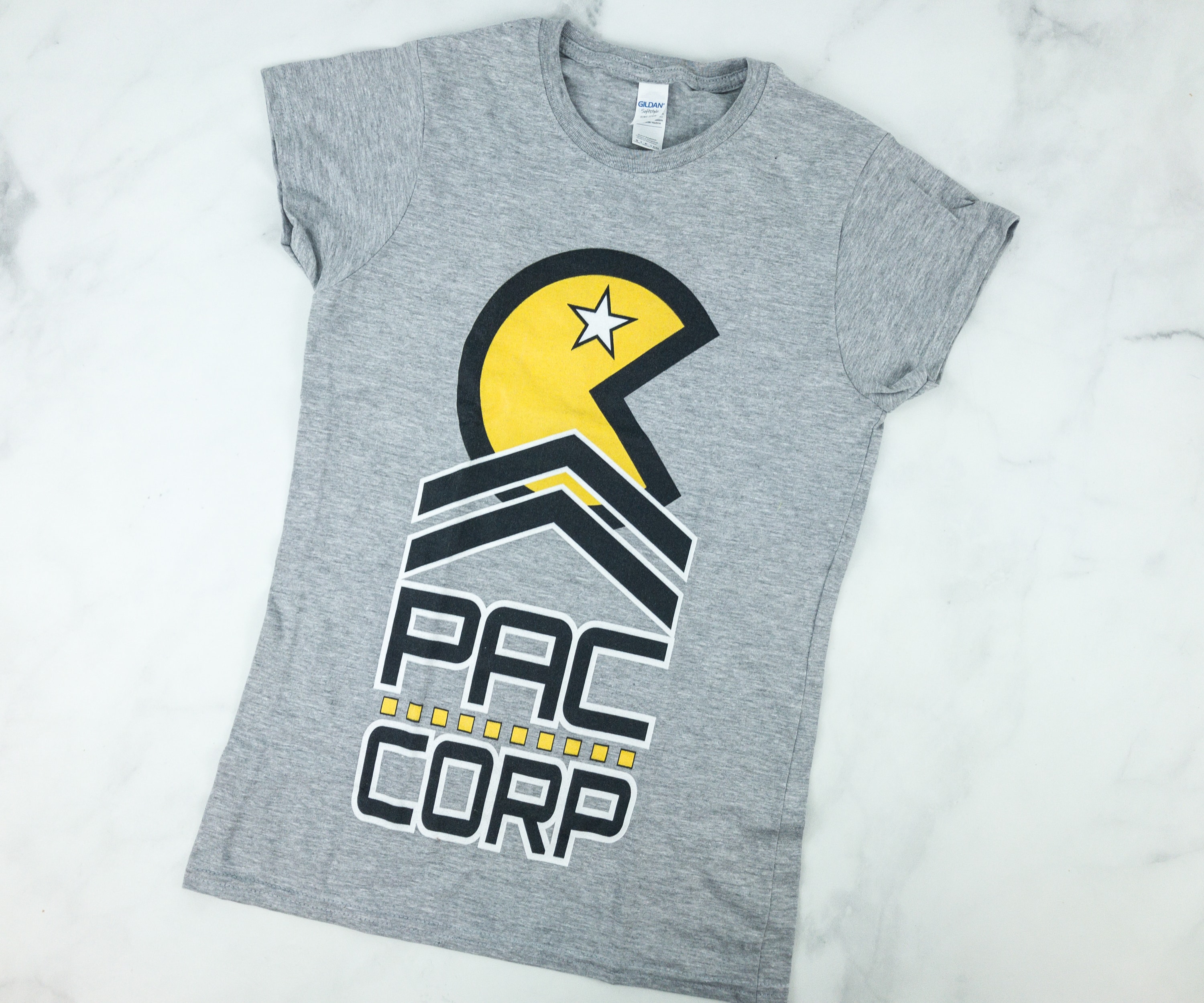 T-Shirt (£11.99) The shirt for this month features the popular retro arcade game, Pacman!
I love this gray shirt! It reminds me of the time that I went crazy playing the classic game, and collecting as much Pac-dots to clear a stage, and avoid the ghosts!
Long Sleeve T-Shirt (£14.99) I love this long sleeve tee's design! The weather's still cold so I have every reason to wear this one, on top of everything!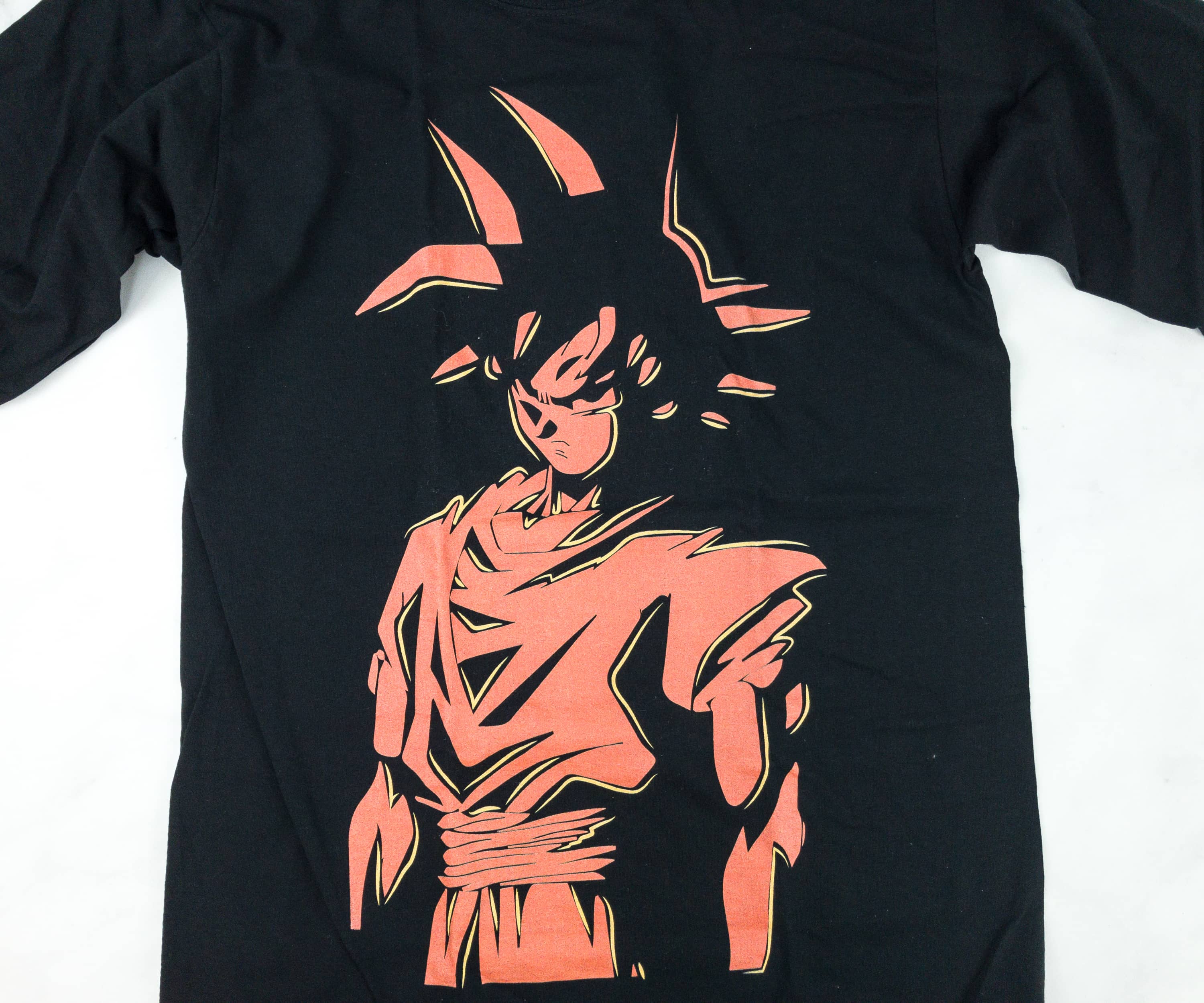 The shirt features an orange image of Son Goku. The Saiyan is looking fierce and ready for battle, or maybe he's ready to transform to his Super Saiyan form.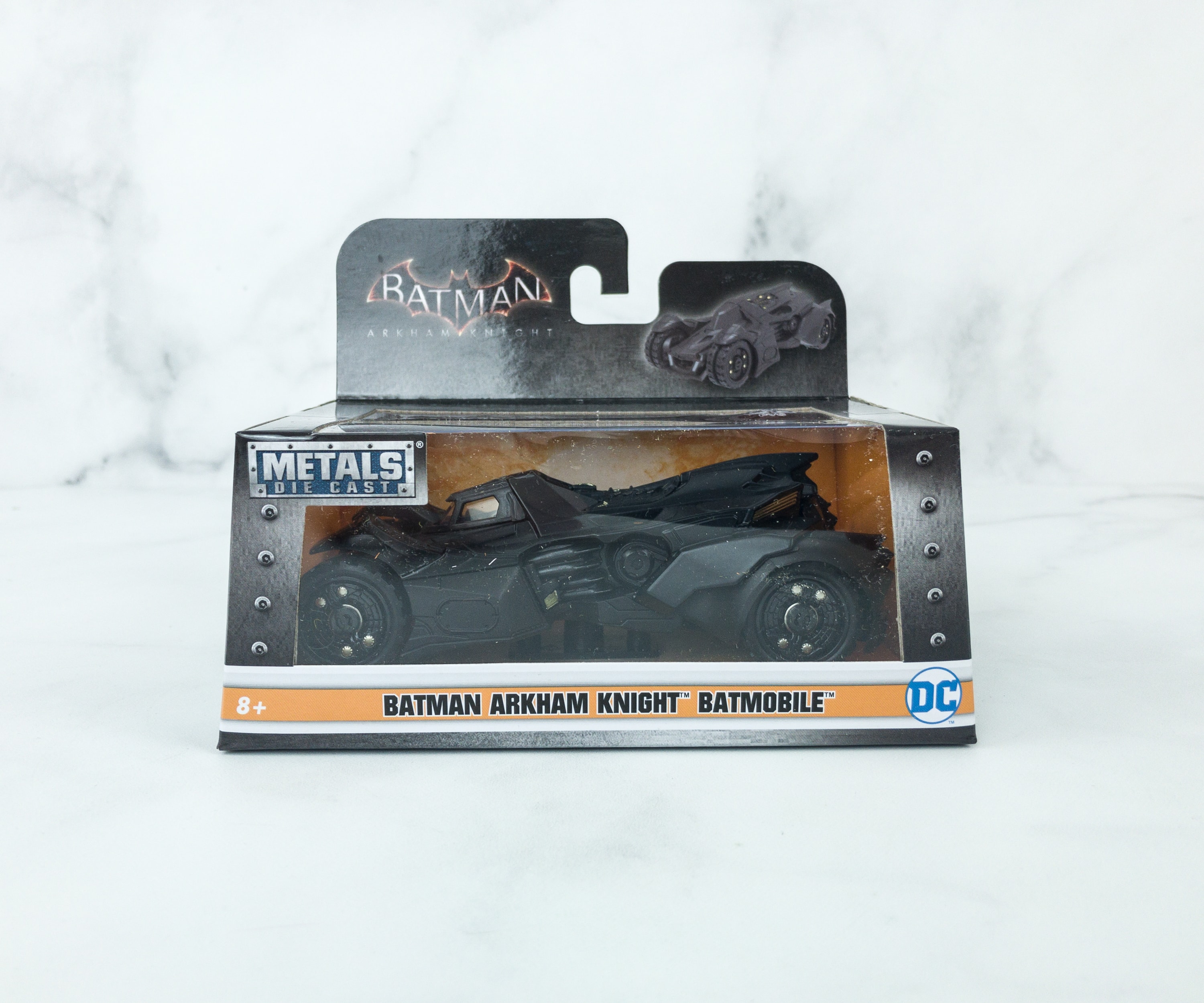 Metals Diecast Batmobile Models (£12.99) Subscribers will get 1 out of the 2 licensed models of this Batmobile: The Arkham Knight or the Batman Forever Batmobile. I got the Arkham Knight!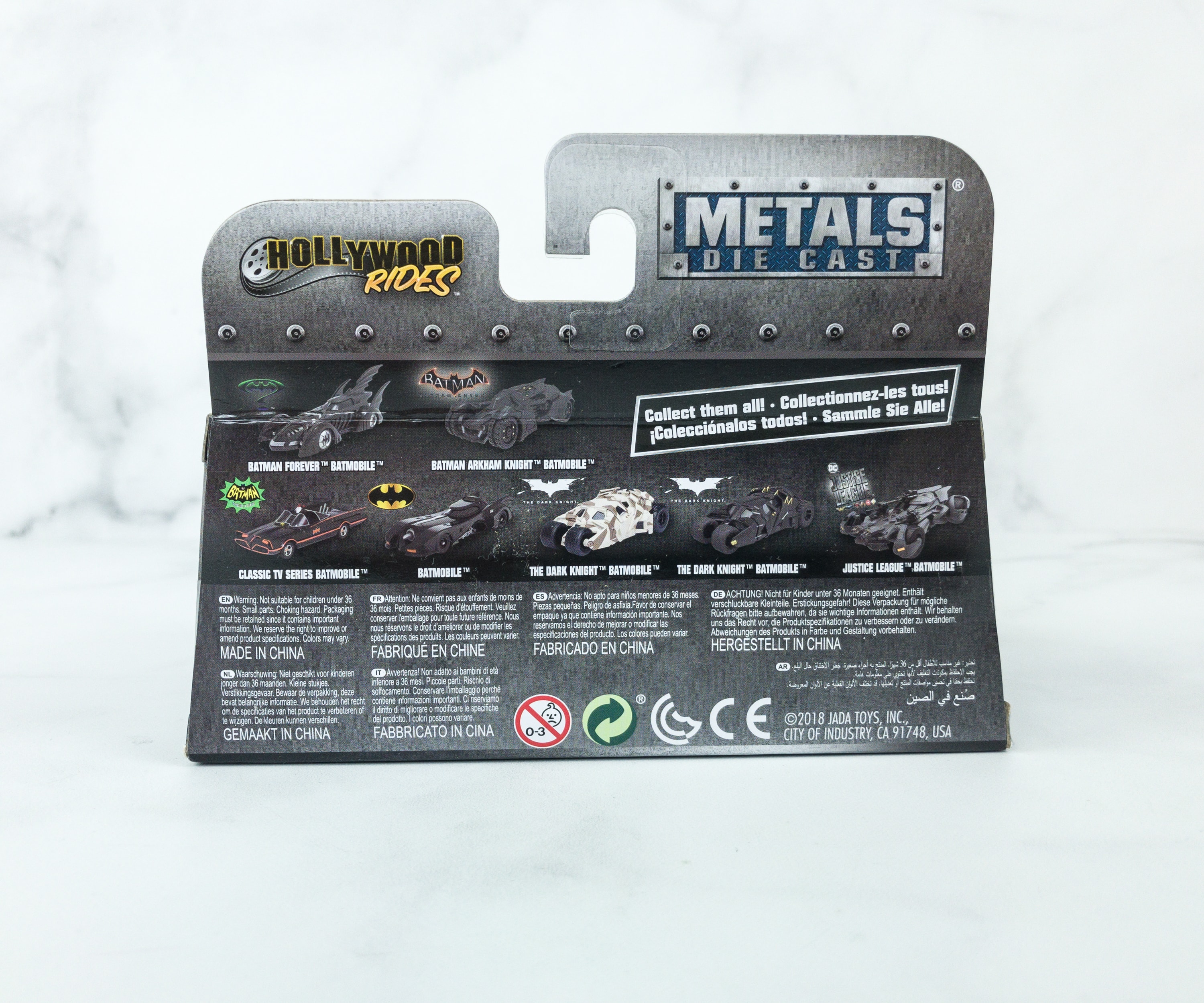 There are also other models that you can get from Metals Die Cast, and they're all listed at the back of the model's box.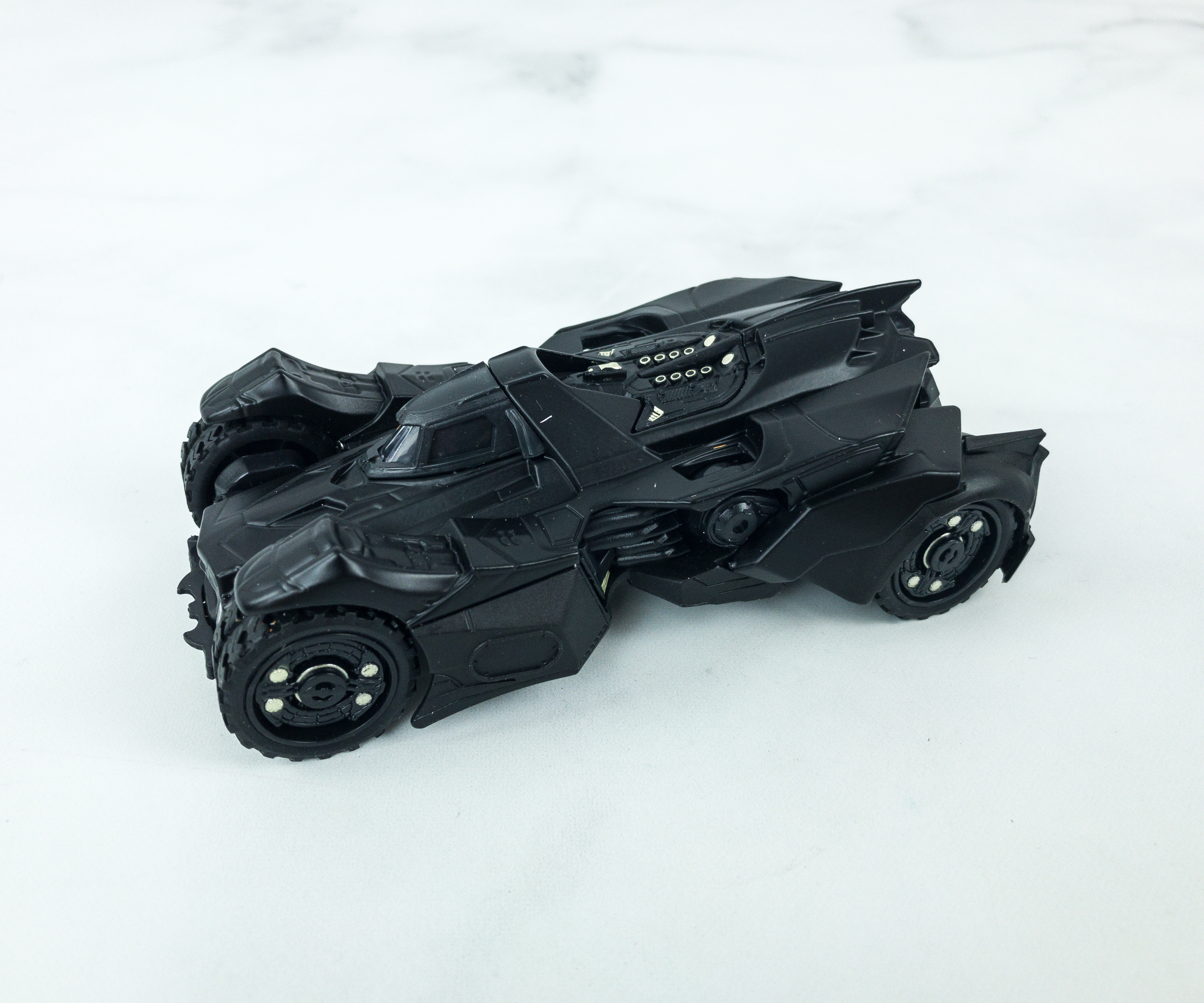 The Arkham Knight Batmobile is also the star of the Arkham Knight game. The details are well-made and even the paint job of this model is excellent!
In the series, this Batmobile features WayneTech Hybrid Upgrades, with WayneTech hybrid power cell, jet turbine and Kinetic Energy Recovery System on 1200 bhp. It also has an electromagnetic ejector seat, enhanced intel and recon capabilities, and AI and remote guidance systems.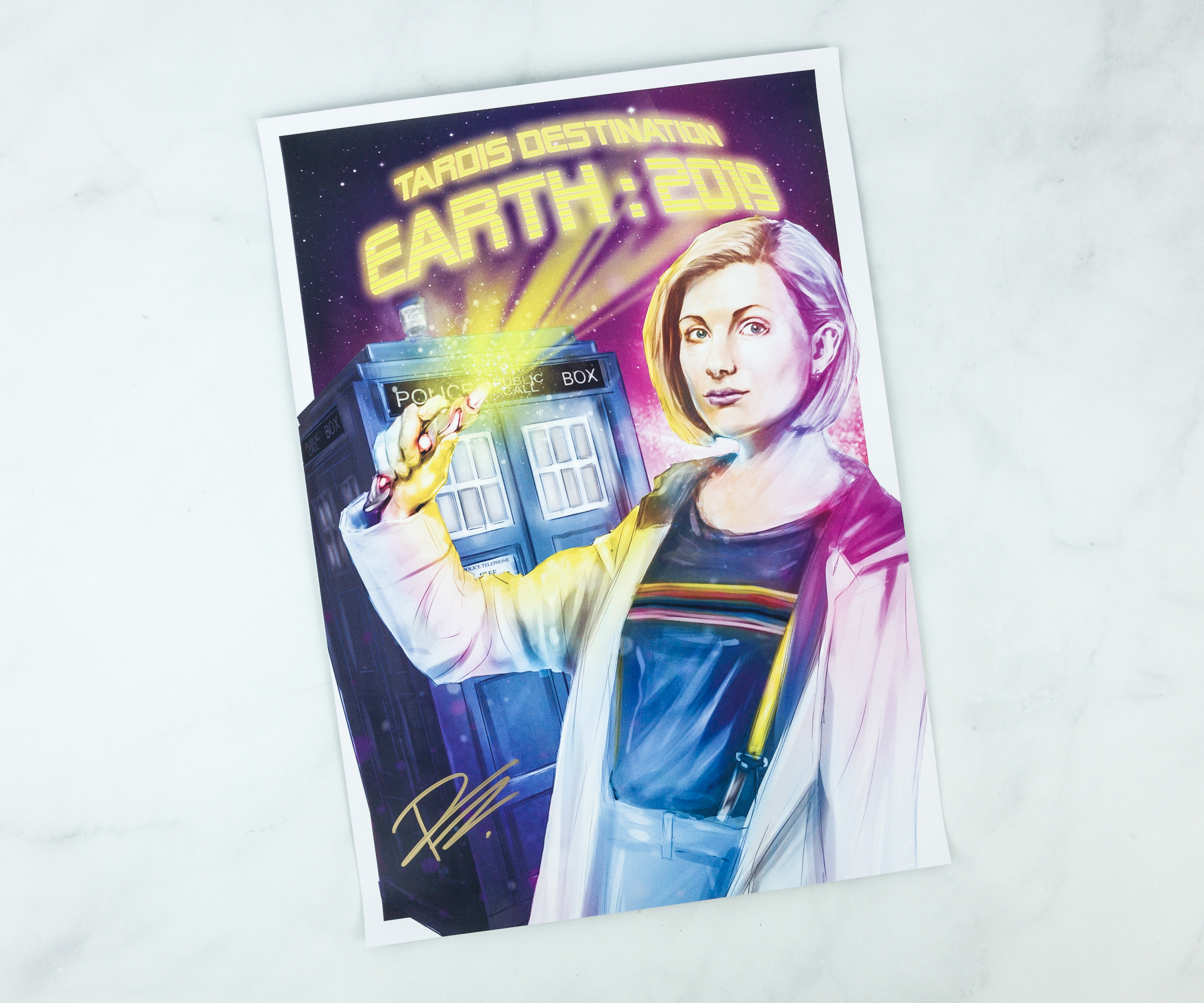 Artist Signed Poster (£11.99) This month's artist signed poster features the new and thirteenth doctor of the British TV series, Doctor Who. I love the colors of this artwork by Paul Tonner, they look glowing!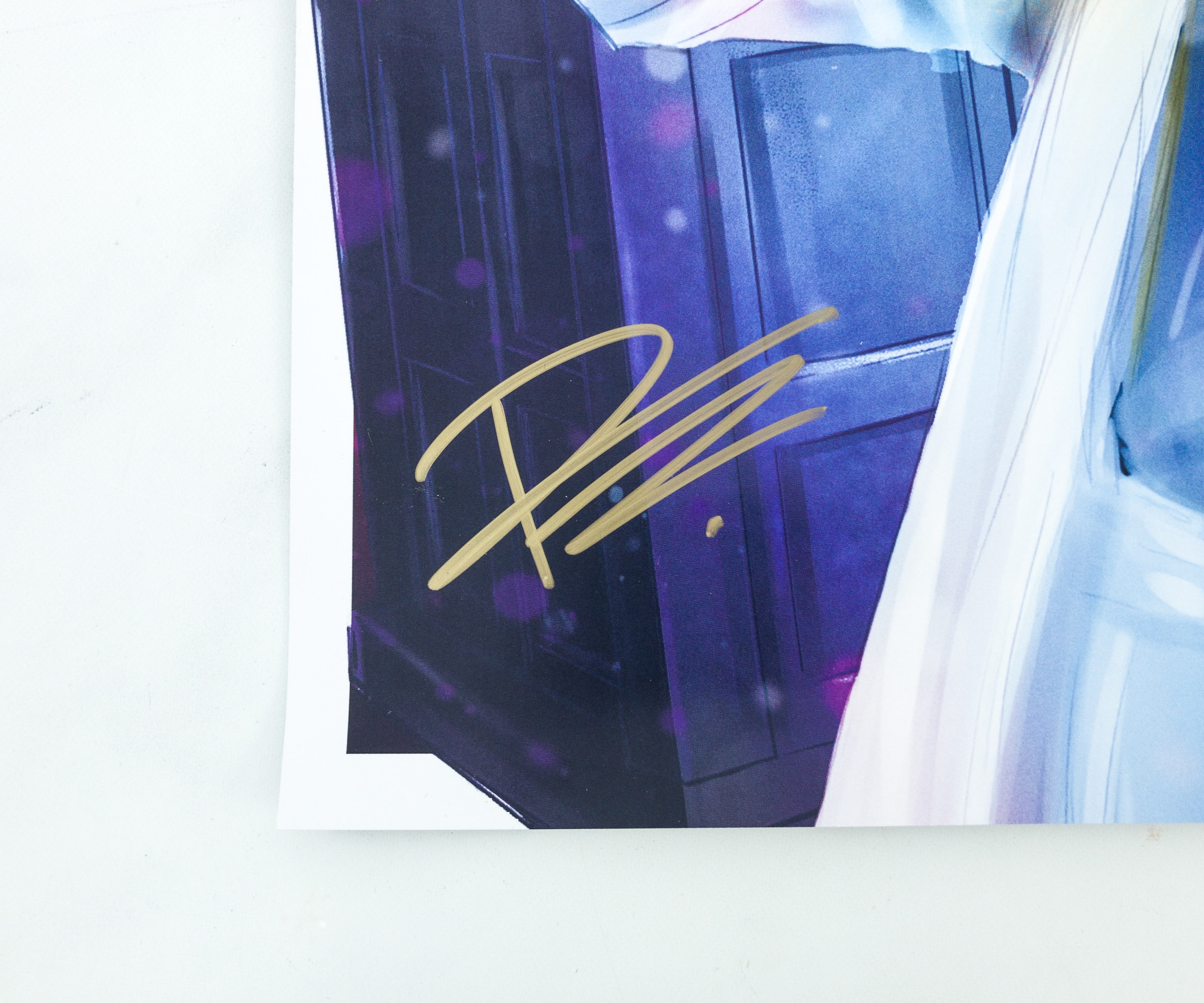 The artist's signature is located at the lower left corner of the picture.
This is indeed another special box from Geek Gear! And as always, I love the wearables they included, and my obvious favorite is the Dragonball-themed long sleeve tee. It's still cold so I am definitely gonna use it to keep myself comfortably warm. I also like the framed map of Westeros, it's such a nice addition to my framed exclusives from this box. The Batmobile will be perfectly placed beside Batman on my figure shelf! It's also great to get 2 exclusive DC notebooks that are well-made, even if getting both was a mistake. I really love the Special Edition of this box as I get more exclusive and functional items!
What do you think of this month's Special Edition Classic Geek Gear box?
Visit GeekGear Classic Special Edition to subscribe or find out more!