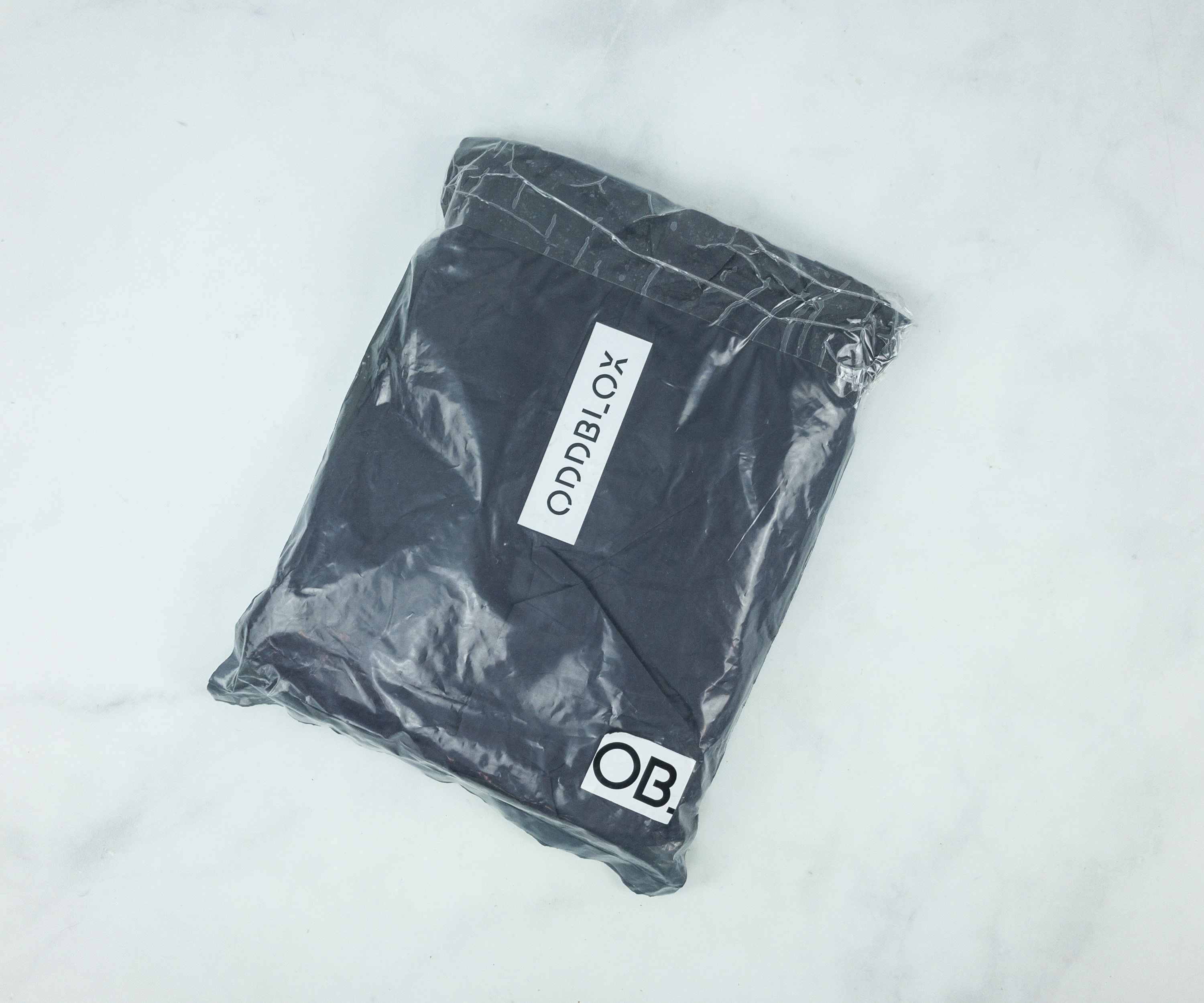 OddBlox is a monthly indie t-shirt subscription for men. At $17.99 per month, you can choose a graphic shirt that shows your personal style. There are over 100 designs available and categories include Psychedelic, Retro, Musical, Geometric, and Just Odd. Every purchase helps support an independent artist. Plus, shipping is free!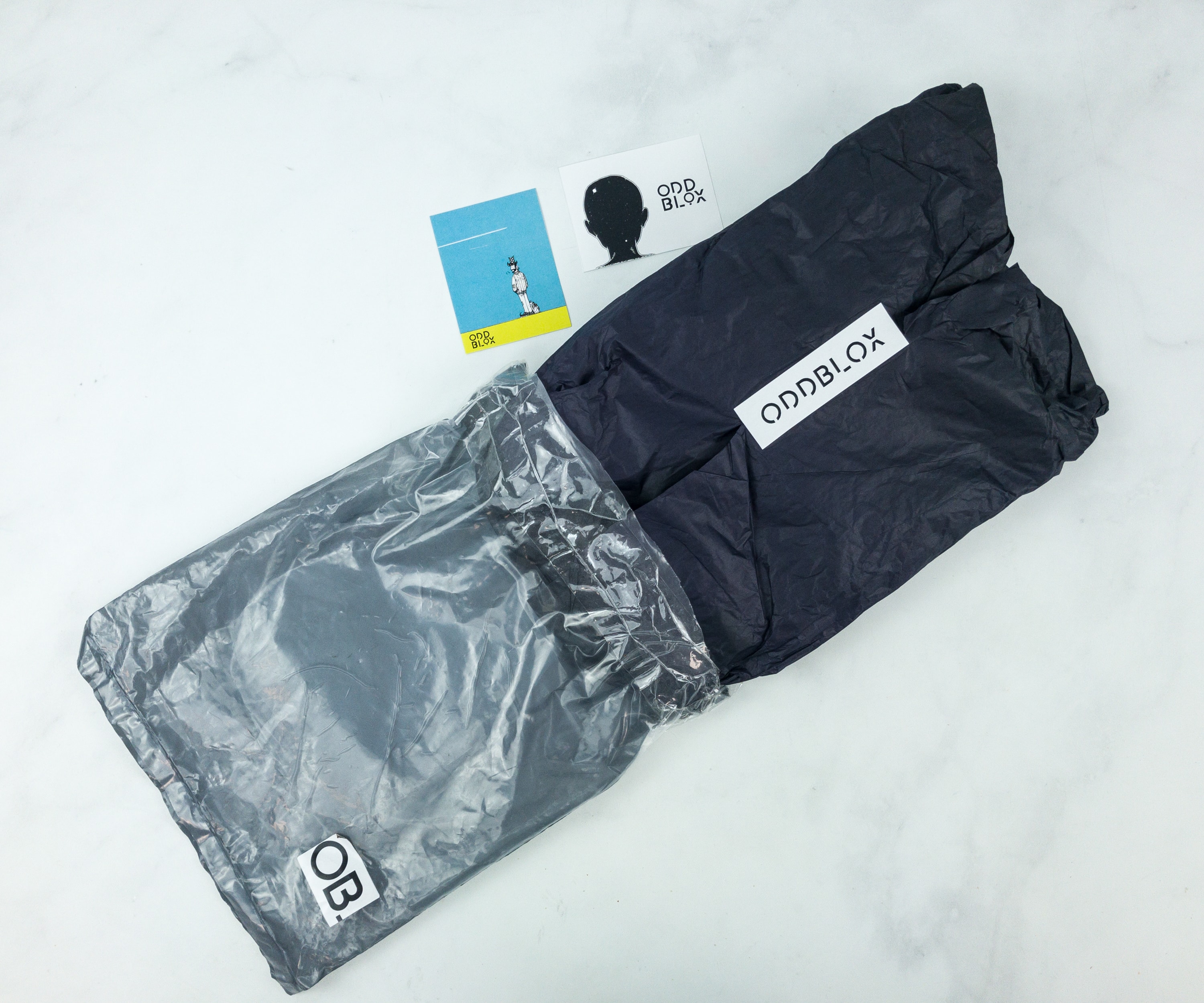 The shirt was wrapped in black tissue paper. Though the outer packaging is transparent, the tissue keeps your design a surprise!
The packaging looks simple yet neat.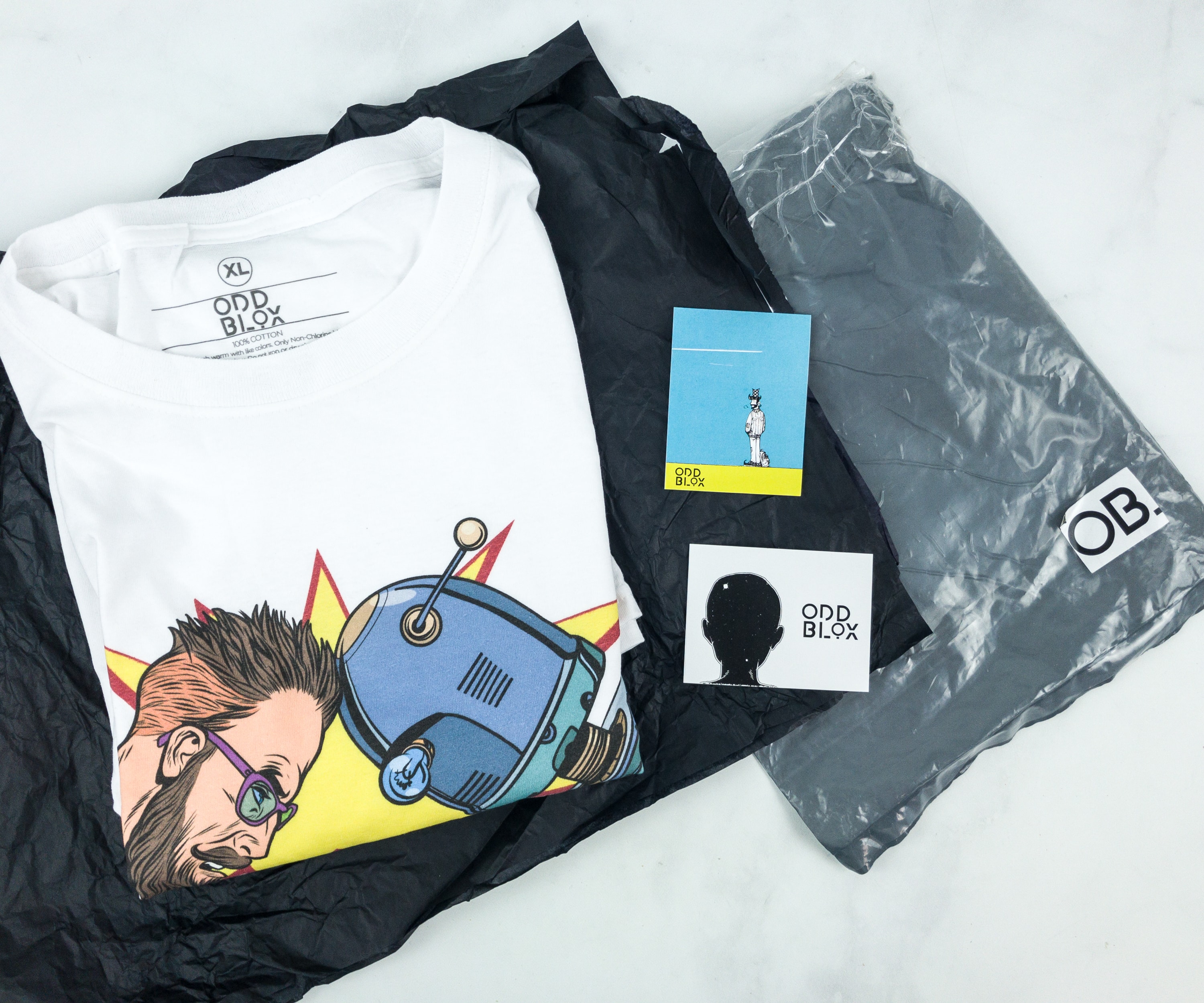 Each month, OddBlox includes high-quality and well-designed stickers to tag along the shirt.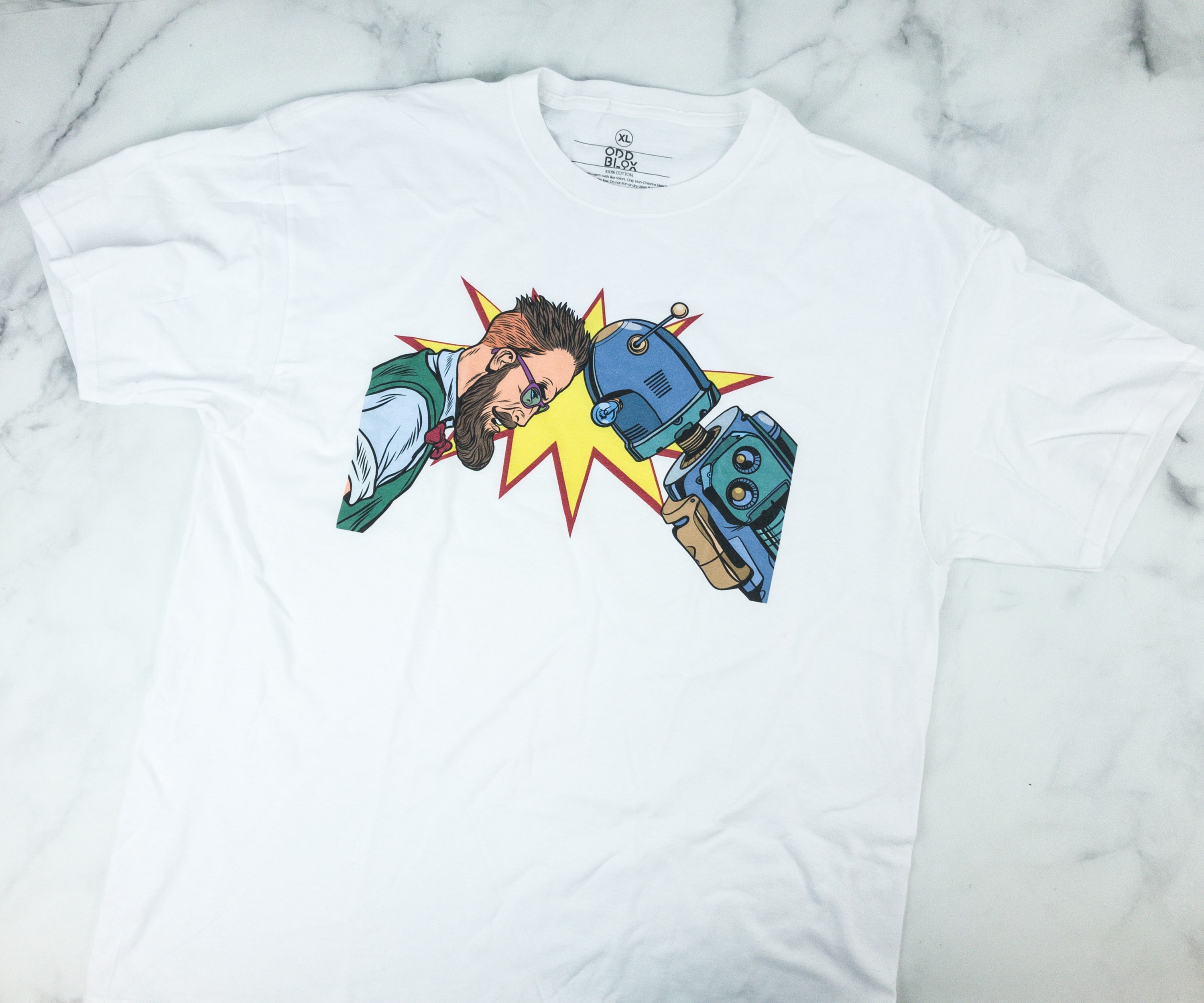 This month's exclusive tee from OddBlox is made from premium cotton fabric. The print is in the middle and I like that it's quite detailed.
The illustration actually looks something from a comic book. The colors are just so vivid. The message of the drawing could mean a lot of things, including the battle between men and machines or manpower versus technology. But even without something deep like that, I still appreciate this shirt overall.
OddBlox is a fun and convenient way of collecting shirts designed by indie artists. It's for shirt lovers and collectors who are into unique designs and also for those who would like to be surprised with the designs. So far, they don't disappoint. The quality of the shirt itself is exceptional too. It's soft and comfortable. Just layer it with a jacket and pair it with jeans, then you already have one cool outfit!
What do you think of this month's box?