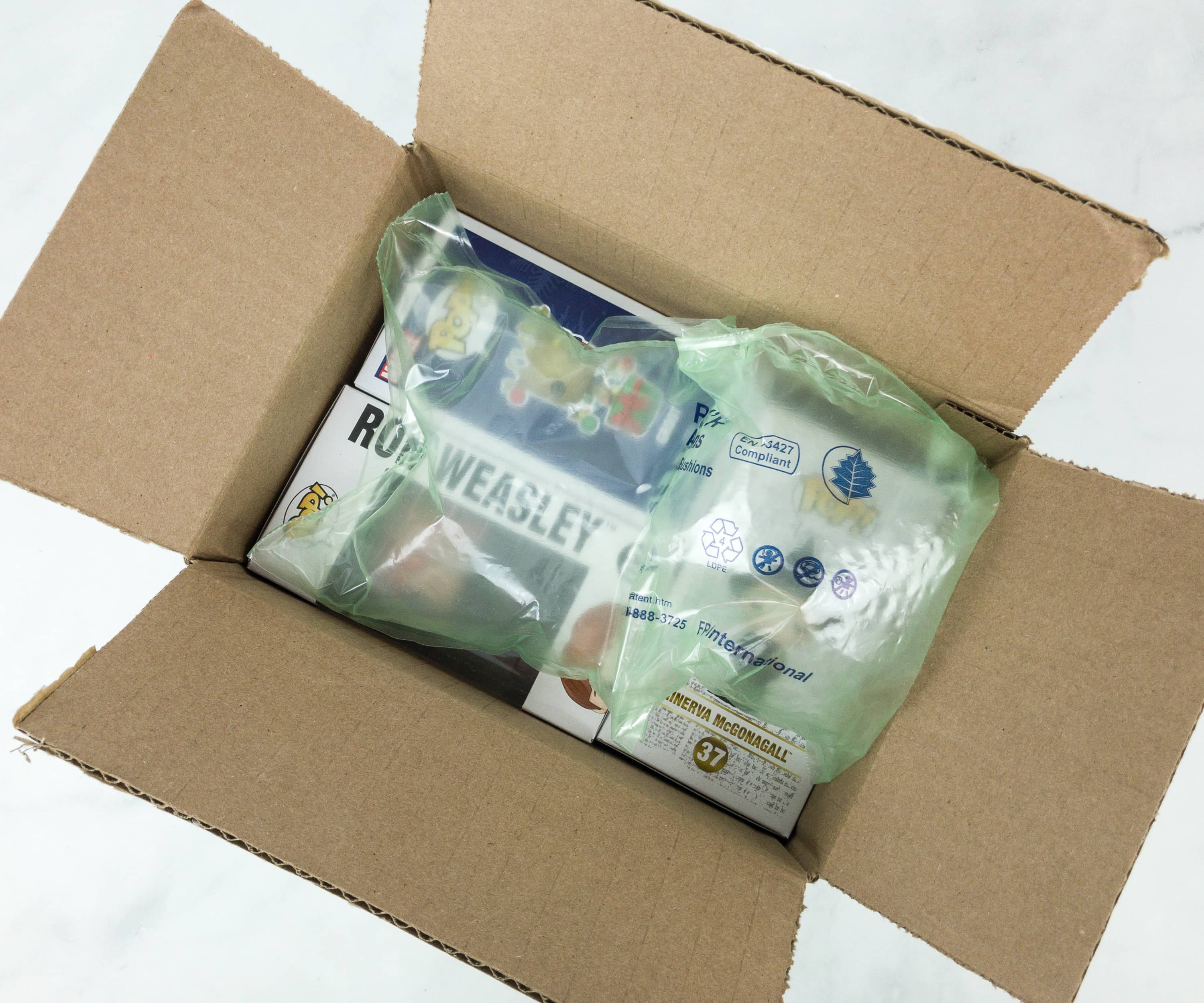 Pop In A Box is a monthly Funko POP! vinyl figure subscription. Every month, you will receive the number of POP! figures you order (starting at $9.99 per POP!).
In all seriousness, they have a totally awesome and exhaustive Pop tracker that you should sign in to use if you have any sort of Pop collection (we have quite a few). Shipping is always a flat $4.99 but you can get as many as 12 POP!s a month.
You can block Pops from being sent, rate pops in their tracker, and if you track your collection with their tracker and subscribe you will not receive any dupes. They do give away figures randomly to subscribers.
DEAL: Save 20% on your first $20+ order! No coupon required, just use this link to subscribe.
When you sign up you can add POP!s to your collection, thumbs up and down (never get a thumbs down, more likely to get a thumbs up). Everything that you Thumbs Down will be blocked, and you can pull them back out if your tastes/fandoms change. Thumbs Up will place the Pops on your Wish List.
I do find it fun and easy to do the thumbs up & down a couple times a week, and I suggest filling out your collection and blocking any POP!s you hate and marking any POP!s you really want before actually subscribing.
Once you're signed up you'll get a new pops email whenever they add new pops to the shop – and then you'll know it's time to do thumbs up/down.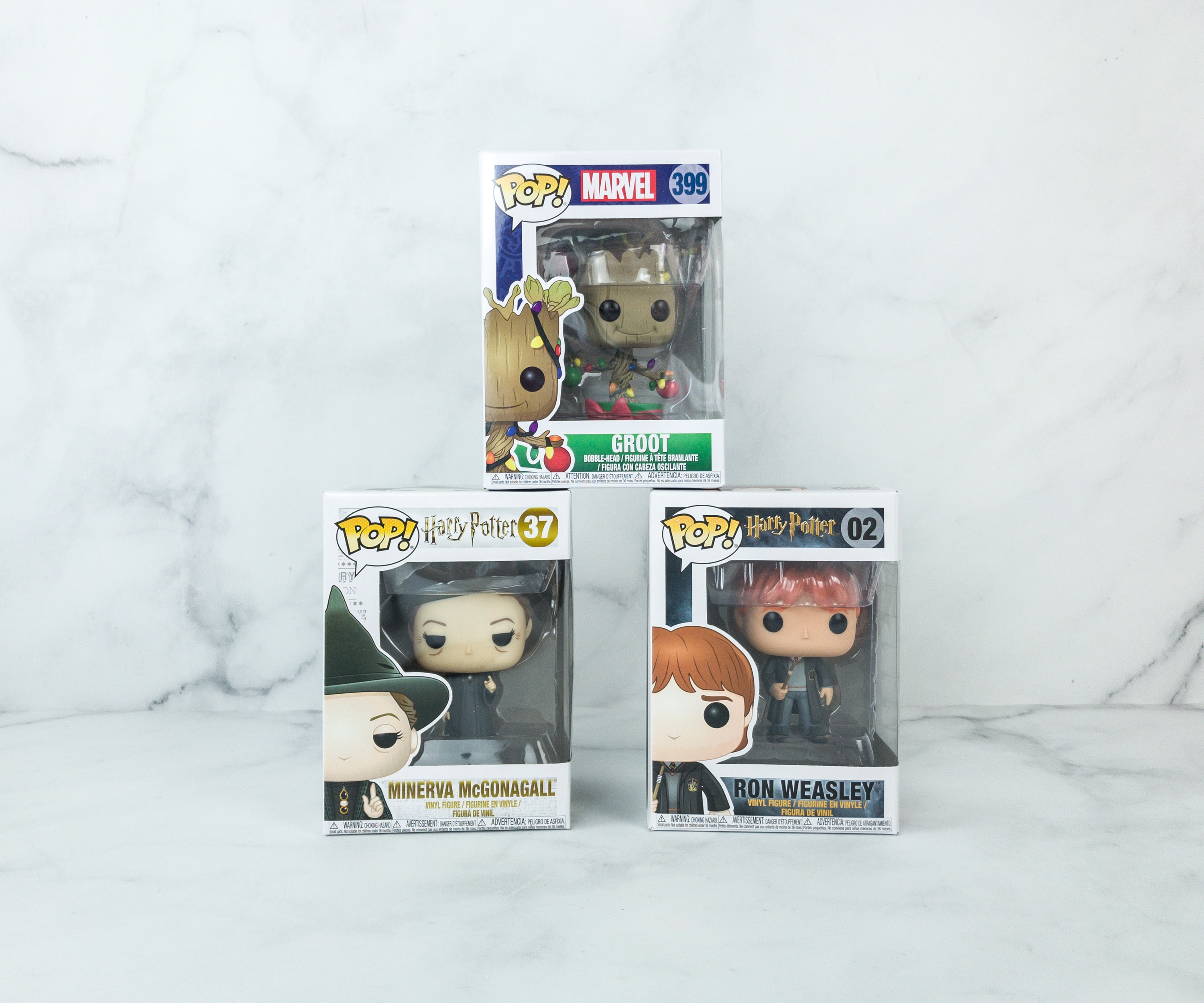 There's not a lot of fanfare with this box. Here are my contents! I have found that the boxes are usually in great condition but we take them out because our kids play with them.
Note: When you receive your Pops from PIAB they will not be added to your collection. They don't track what you get, so when you get them, add them to your tracker so you don't receive them again (and don't forget to add all the other Pops you get to your tracker too).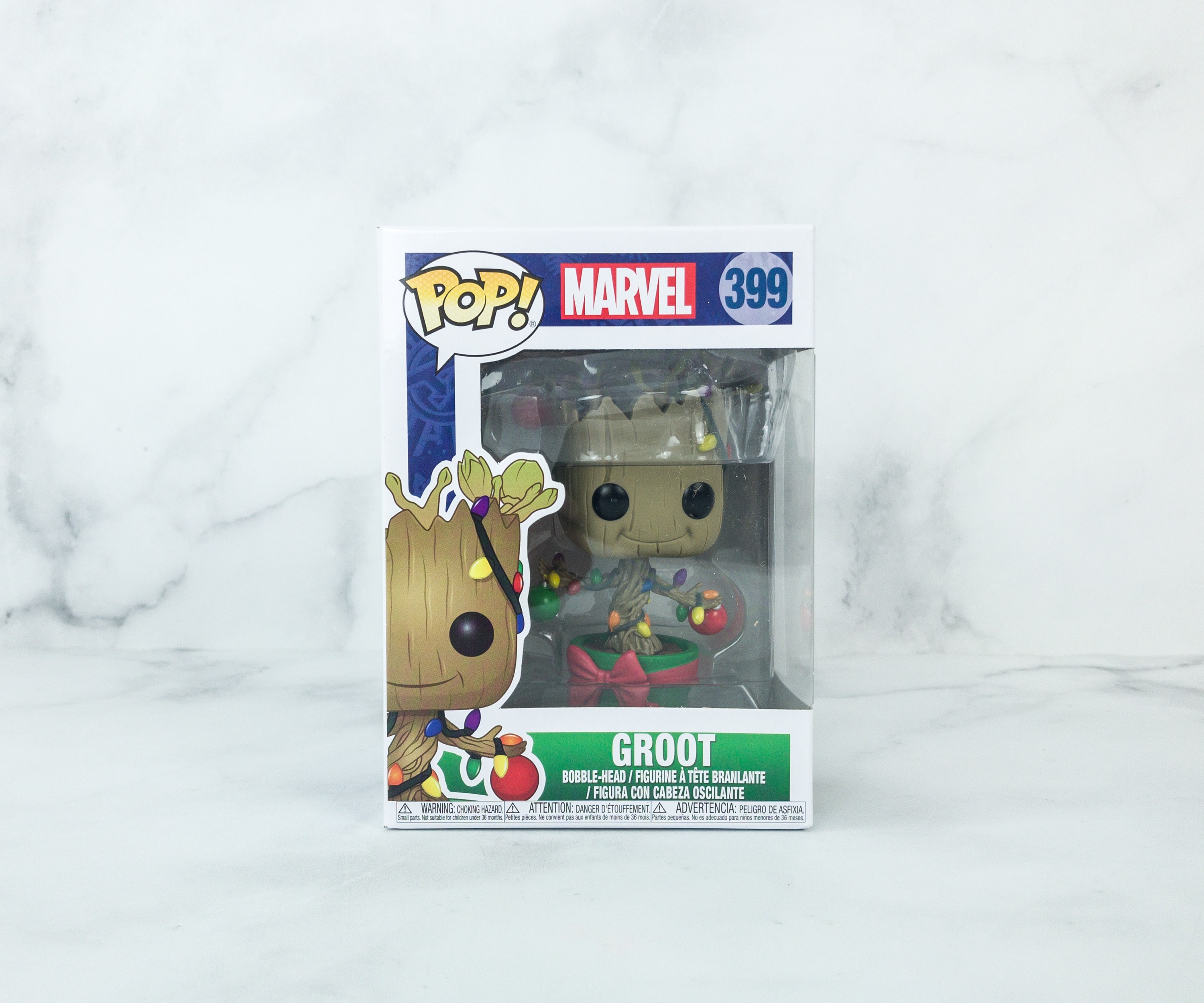 Pop! Marvel #399 Groot Bobble-Head Figure ($10.99)
I am Groot!
Enough said. Kidding aside, I am so thrilled to get a POP! version of this most beloved Guardians of the Galaxy!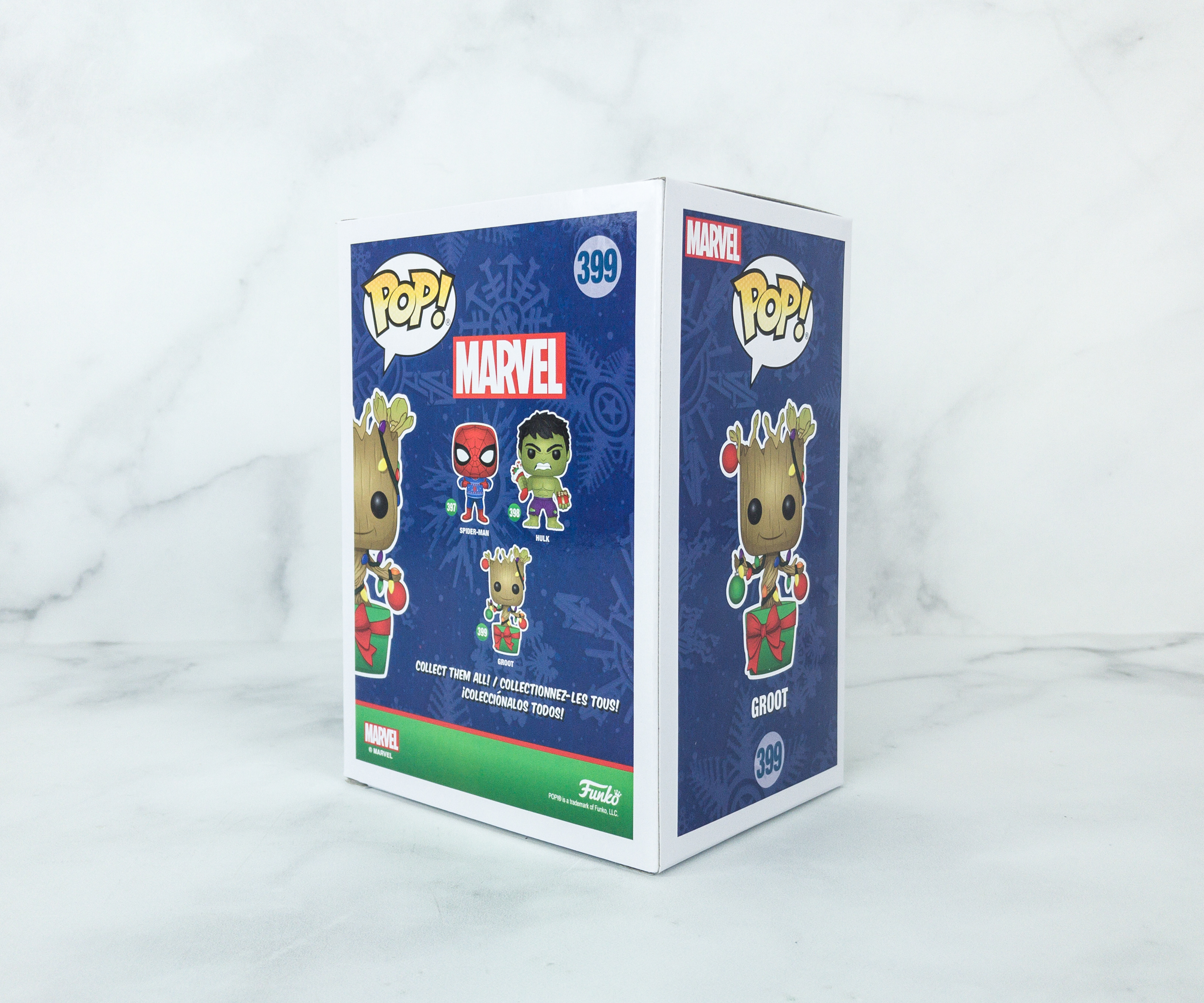 Aside from Groot, also available from this series are Spiderman and Hulk.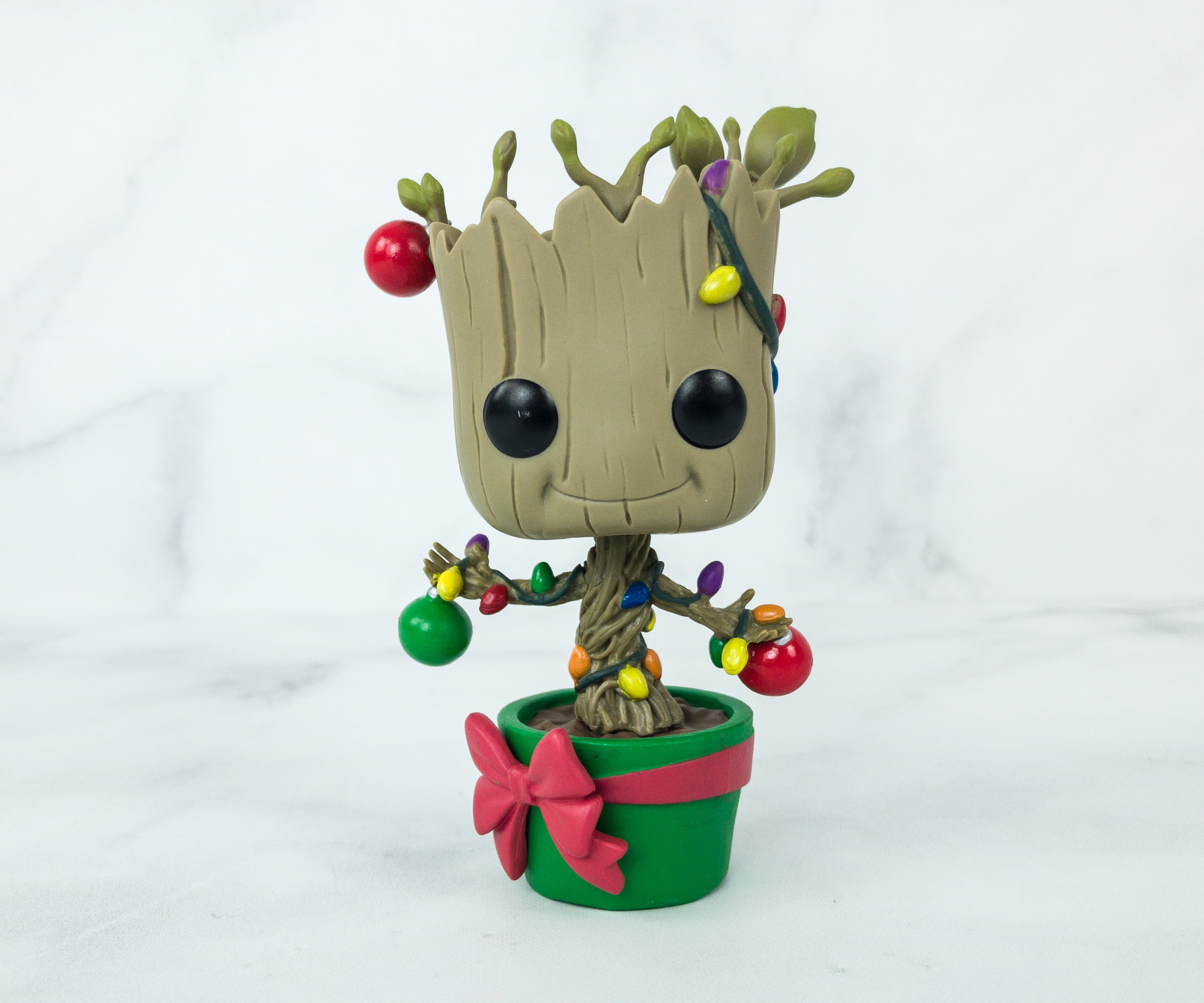 It's not just an adorable, potted Groot, but a Christmas-themed one which makes it more awesome!
Groot has colorful lightbulbs all around him, and he's holding two large Christmas balls!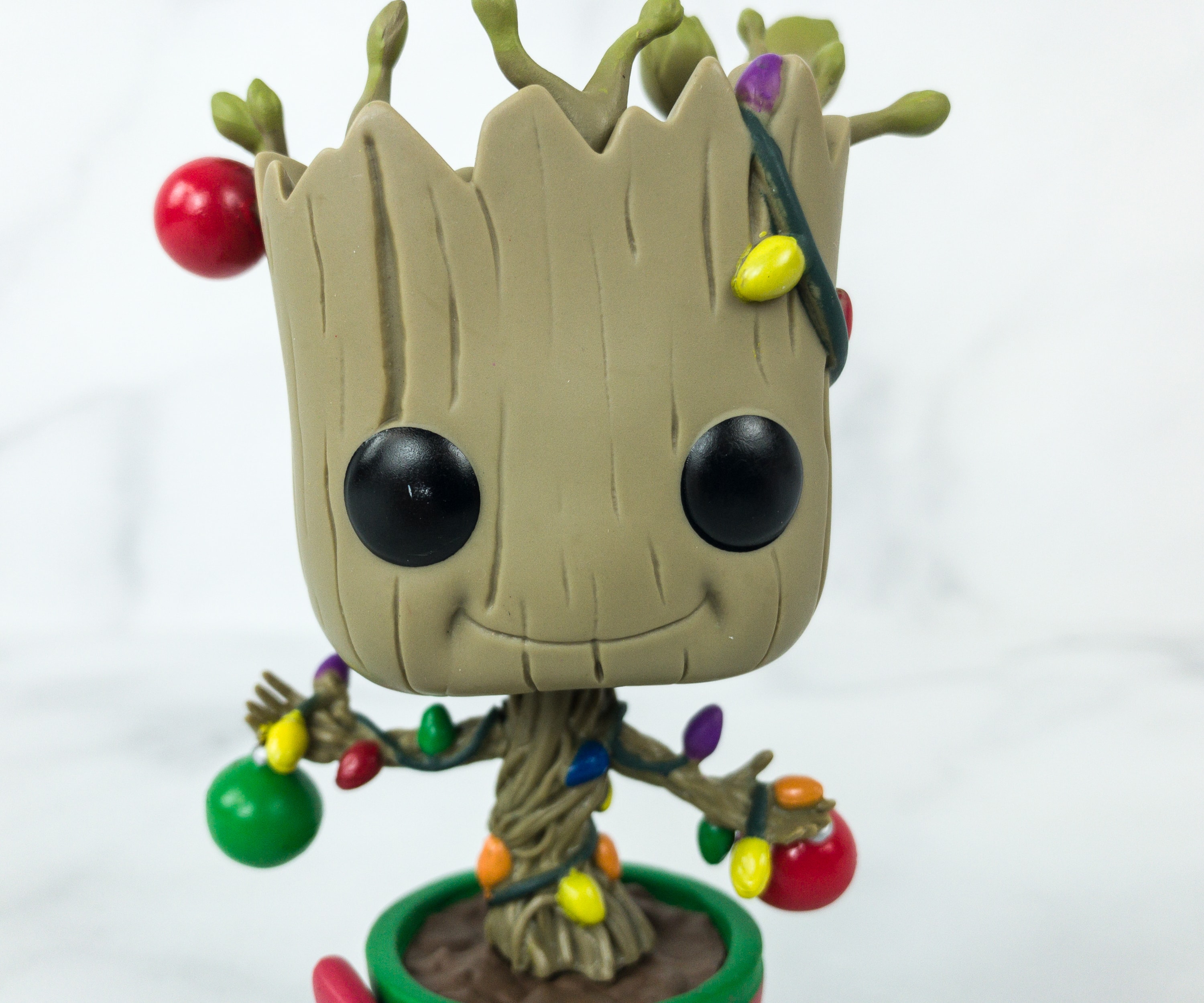 That smile of his is really mesmerizing! Baby Groot is certainly my favorite stage of his life, and they even gave him a festive look. I just wish that those lights can be turned on, and he'll be the coolest Christmas decoration for sure!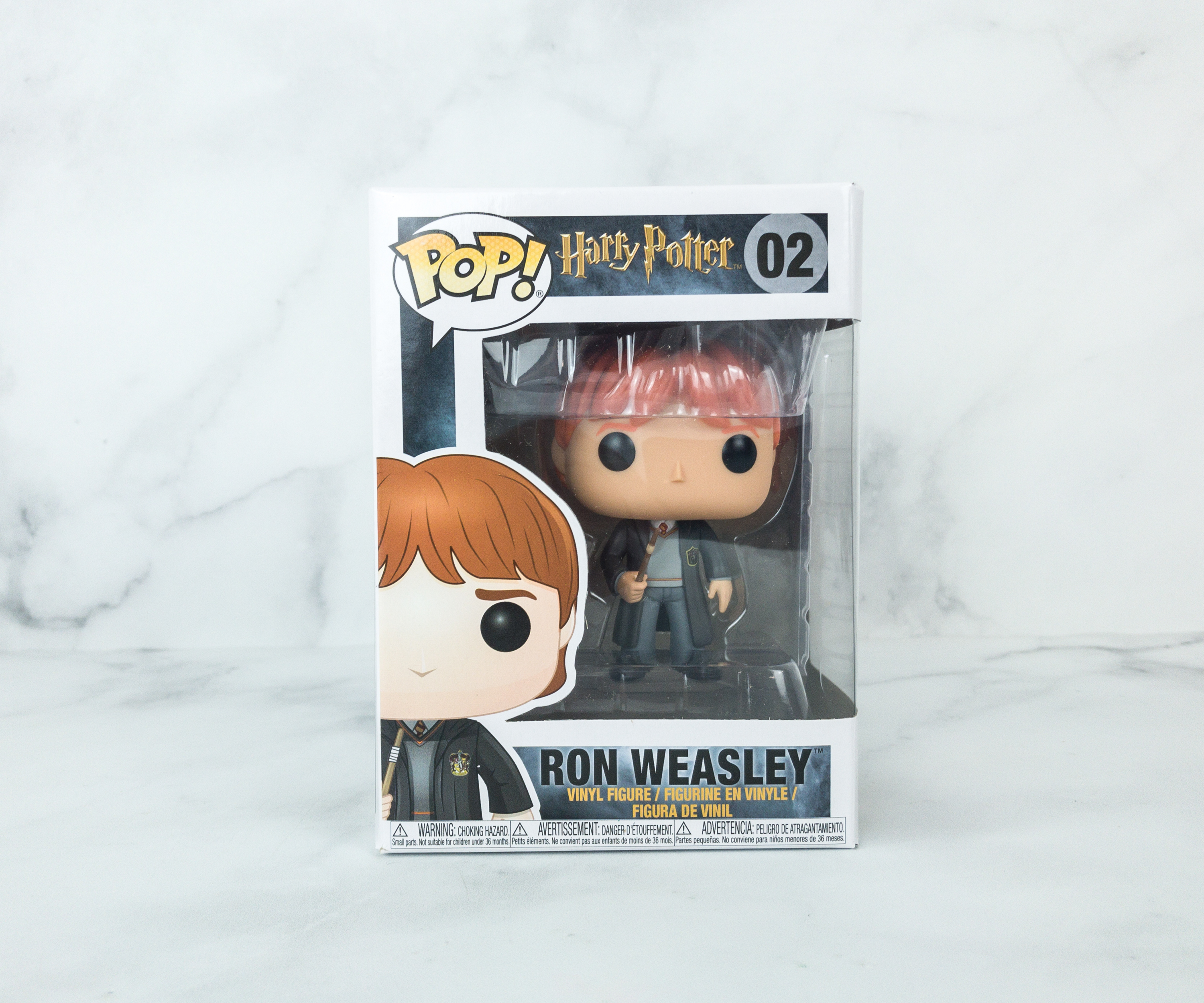 Pop! Harry Potter #02 Ron Weasley Vinyl Figure ($19.99) From the Wizarding World, we got another one from the Golden Trio, Ron Weasley!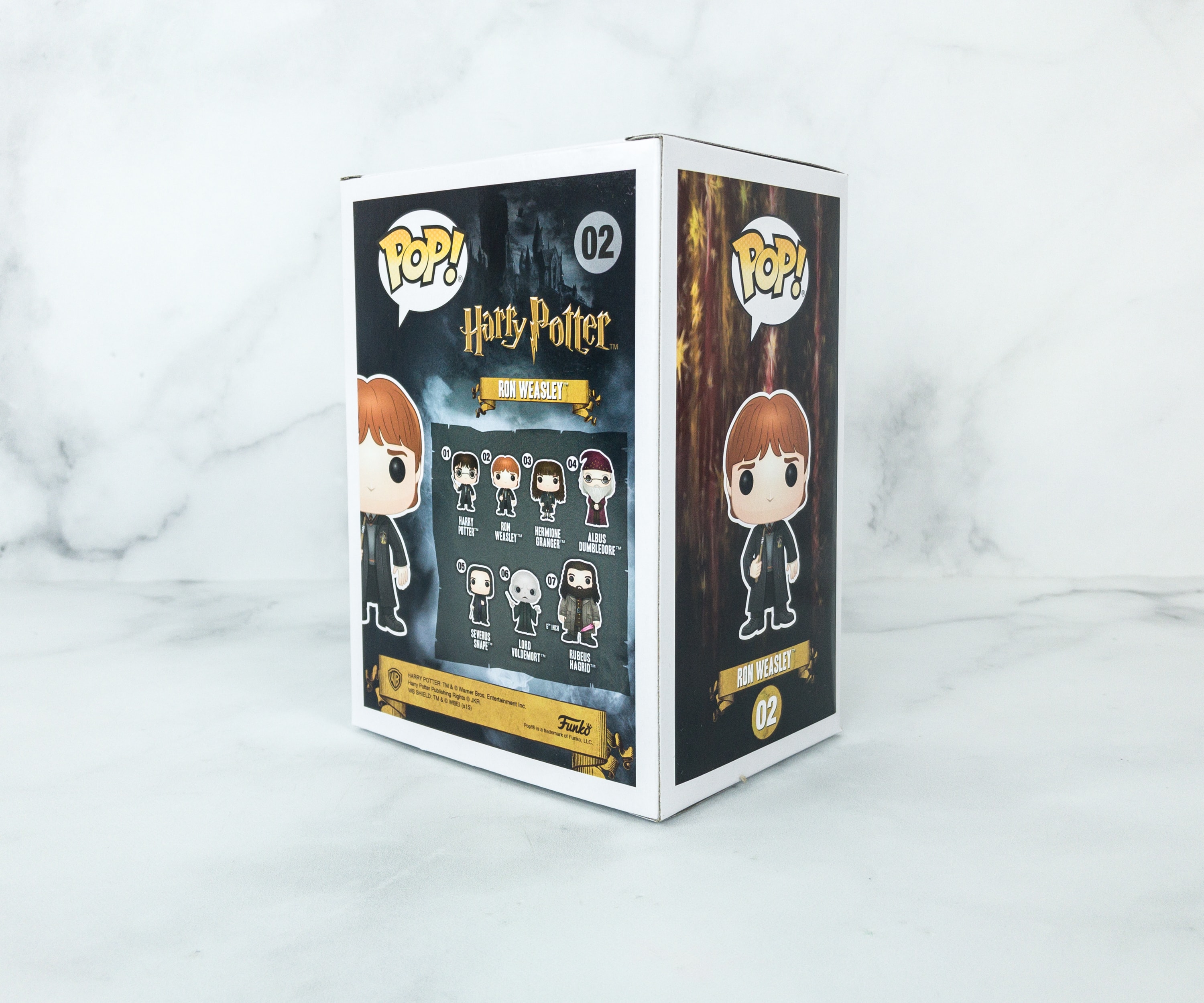 Aside from Ron, you can also get the rest of the trio, Albus Dumbledore, Severus Snape, Lord Voldemort, and the half-giant Hagrid!
Ron is holding his broken wand, and he's wearing his school robes over his uniform.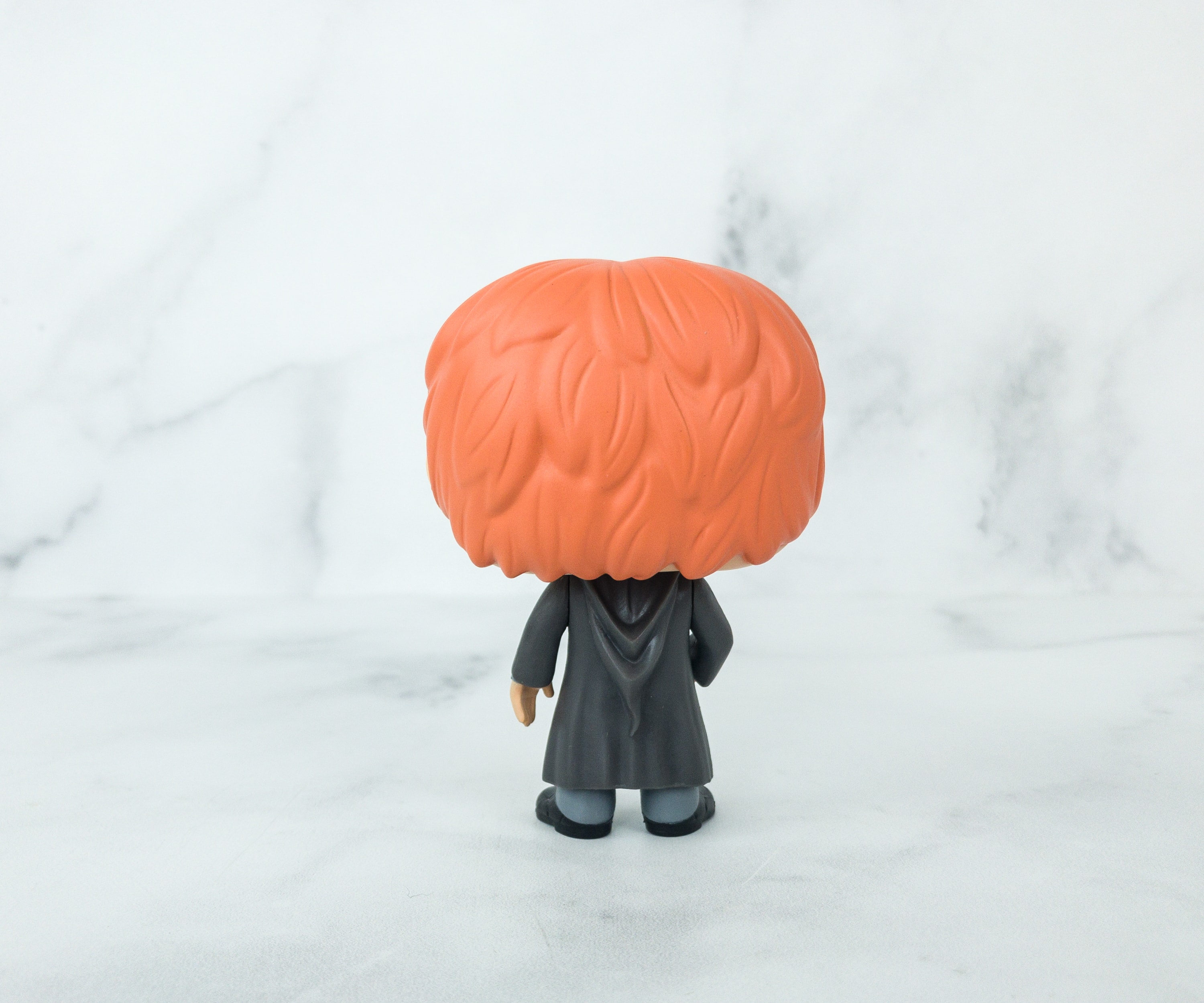 Of course, the figure features his bright ginger hair!
Ron broke his wand when he and Harry collided with the Whomping Willow. However, instead of asking for a replacement from his parents, and being afraid to receive another Howler from his mom, he just kept using the wand. Because it's irreparable and broken, when he used it, spells backfired on him, like that one time he tried to hex Draco Malfoy for insulting Hermione. Instead, he was hit by his own spell and vomited some slugs. Gross.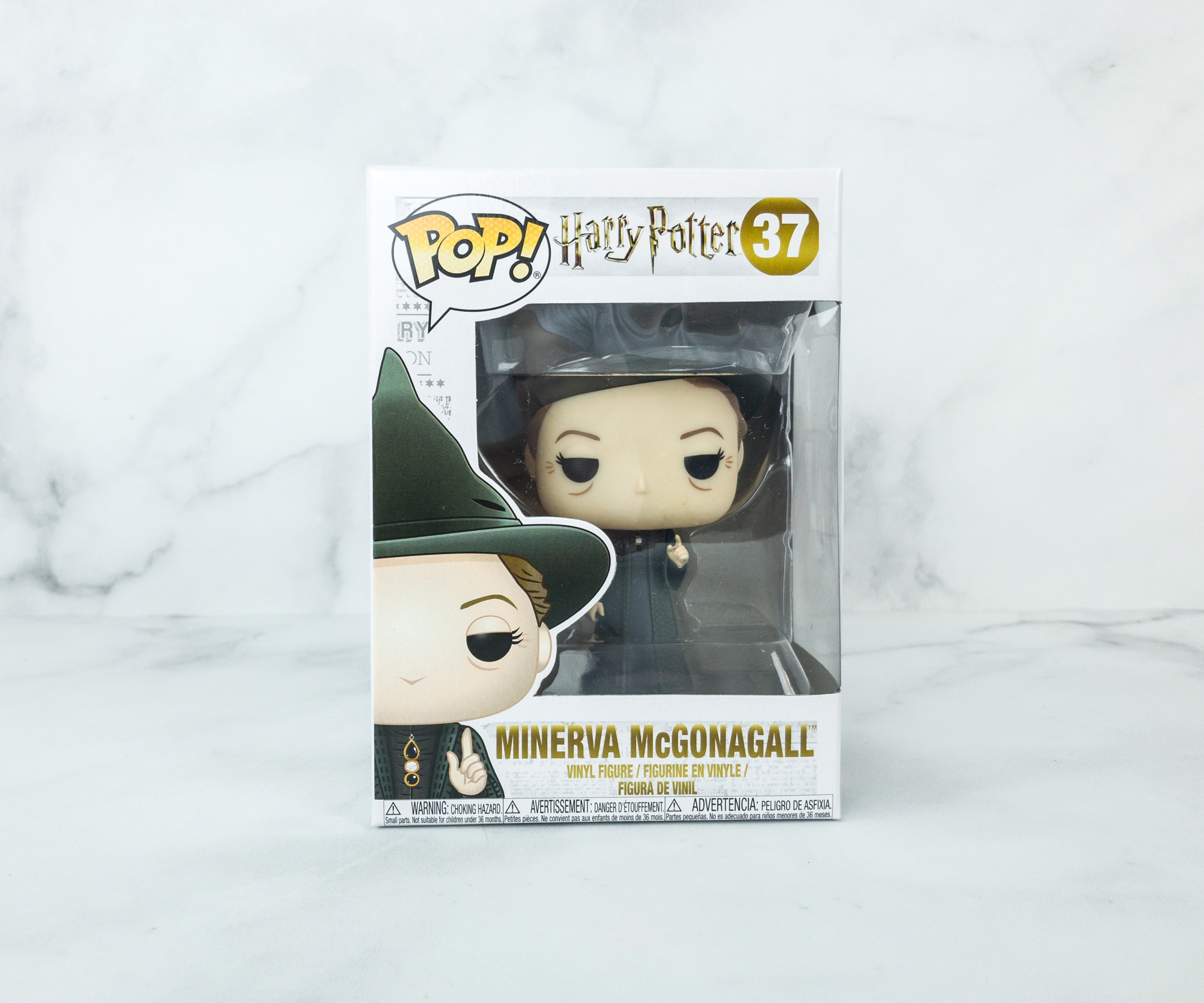 Pop! Harry Potter #37 Minerva McGonagall Vinyl Figure ($21.95) Another figure we got from the Wizarding World is the feisty Professor Minerva McGonagall!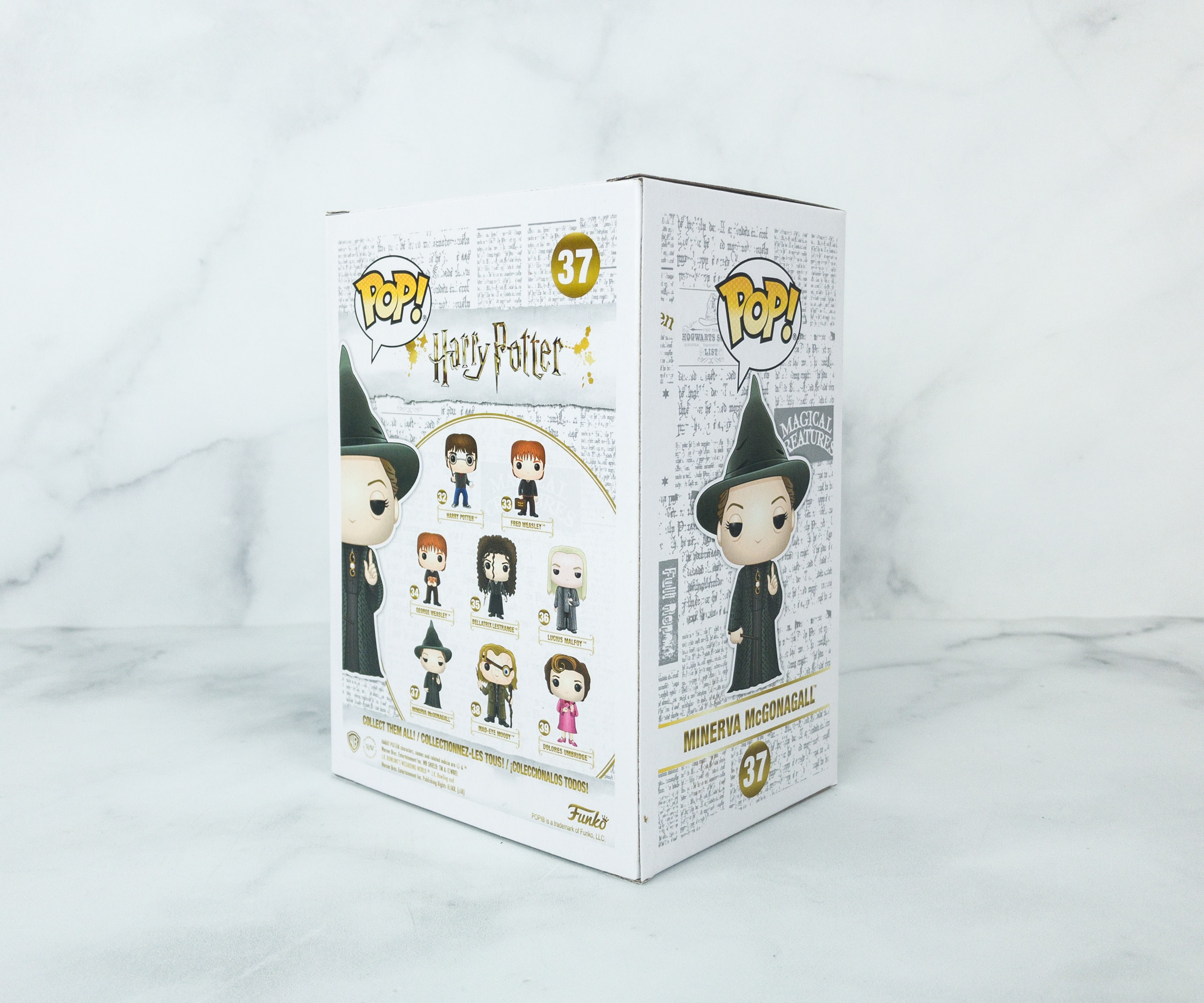 You can also get Harry, the Weasley twins, the Death Eaters Lucius Malfoy and Bellatrix Lestrange, Mad Eye Moody, and Dolores Umbridge from this series.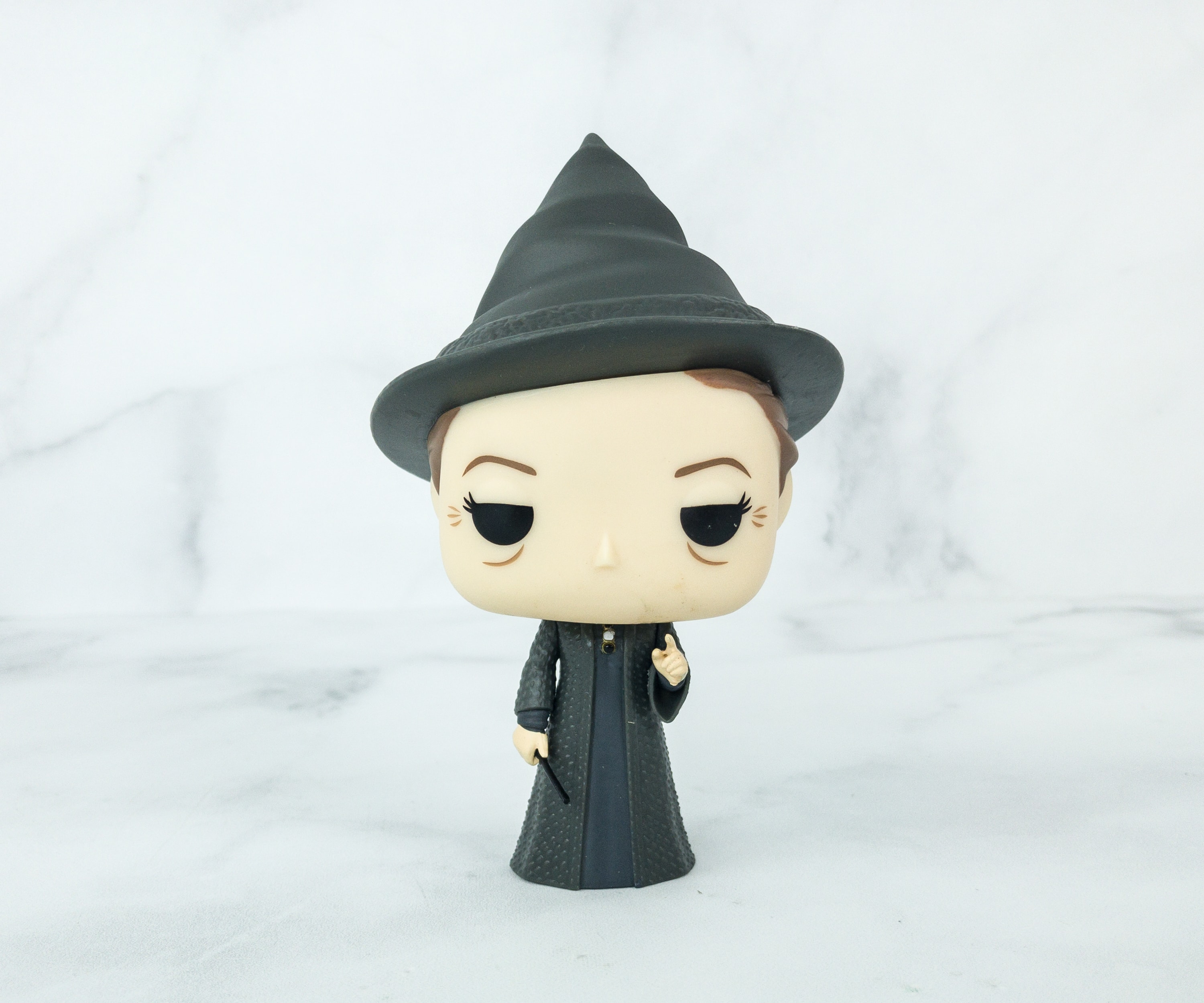 Professor McGonagall is a half-blood witch, who is the head of the Gryffindor house, and eventually became the Headmistress of Hogwarts School of Witchcraft and Wizardry after Dumbledore died.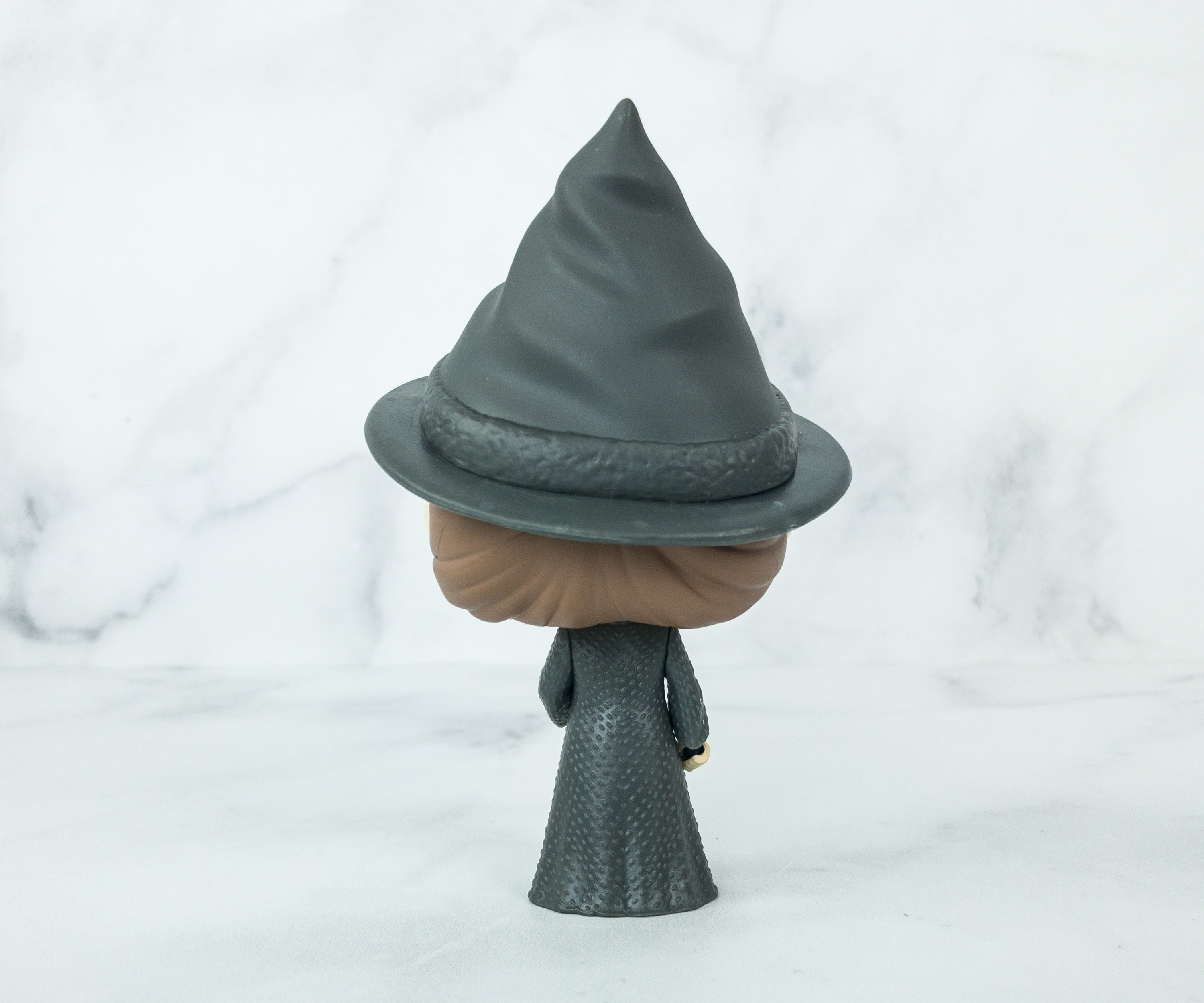 Aside from her witches' robe, she is also known to always wear her pointy hat. Most of the time it points to one side, but this version has it pointing straight up.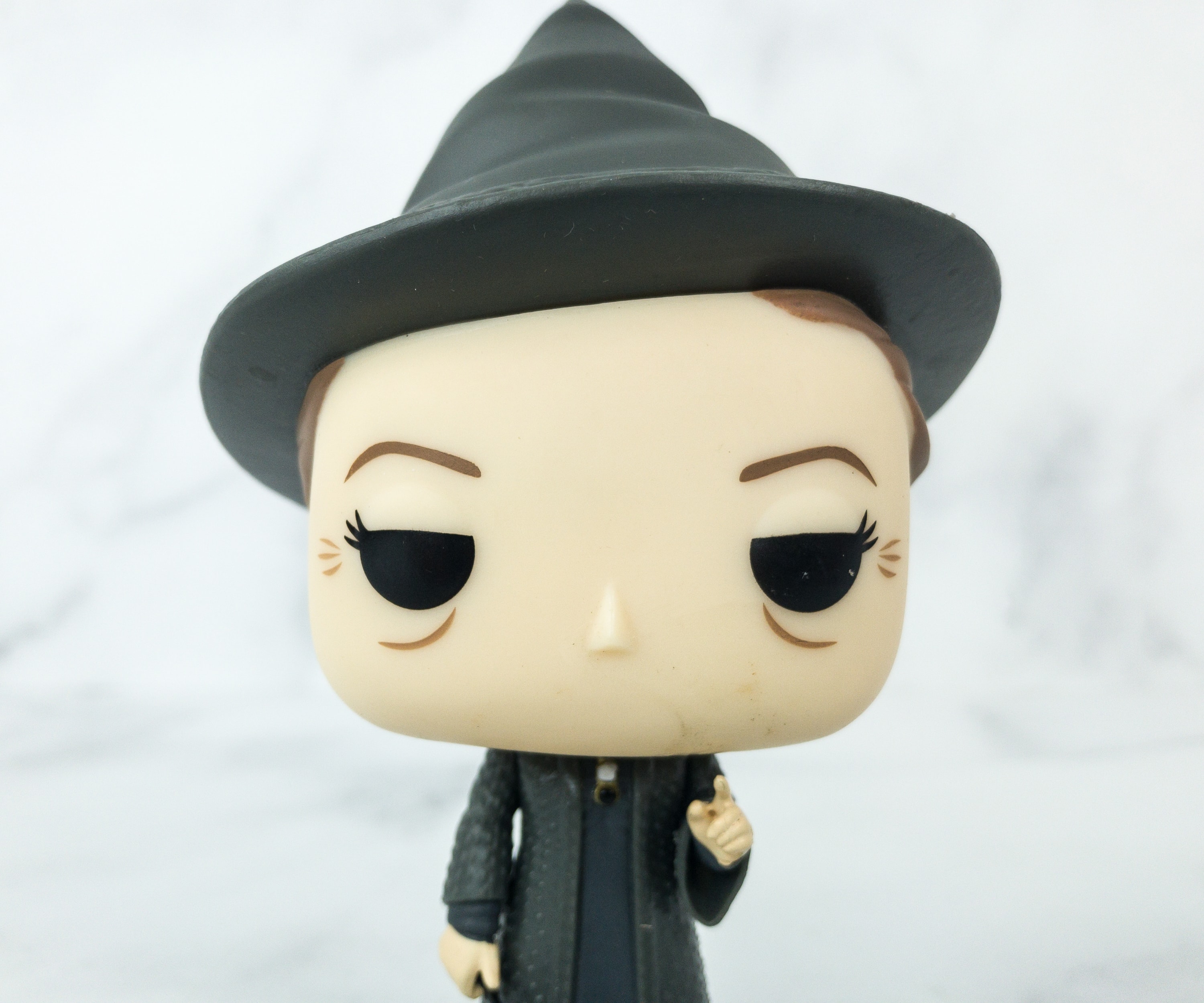 You know it's the older version of her because of the added wrinkles and lines on her face, and those sleepy eyes.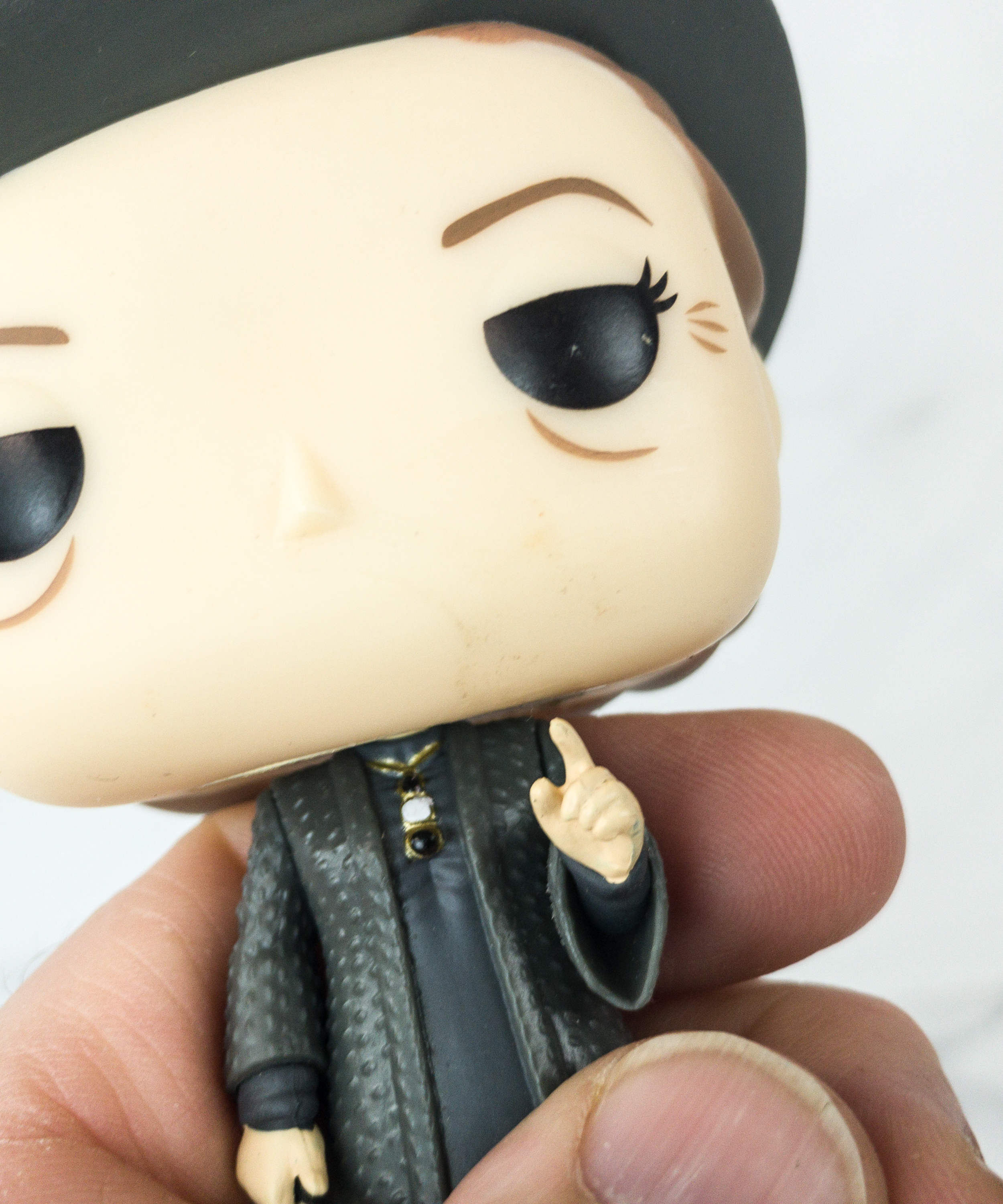 Professor McGonagall's prim and proper stature actually exudes authority, wit, and power! There's a bit of stuff on her face – this pop isn't quite perfect.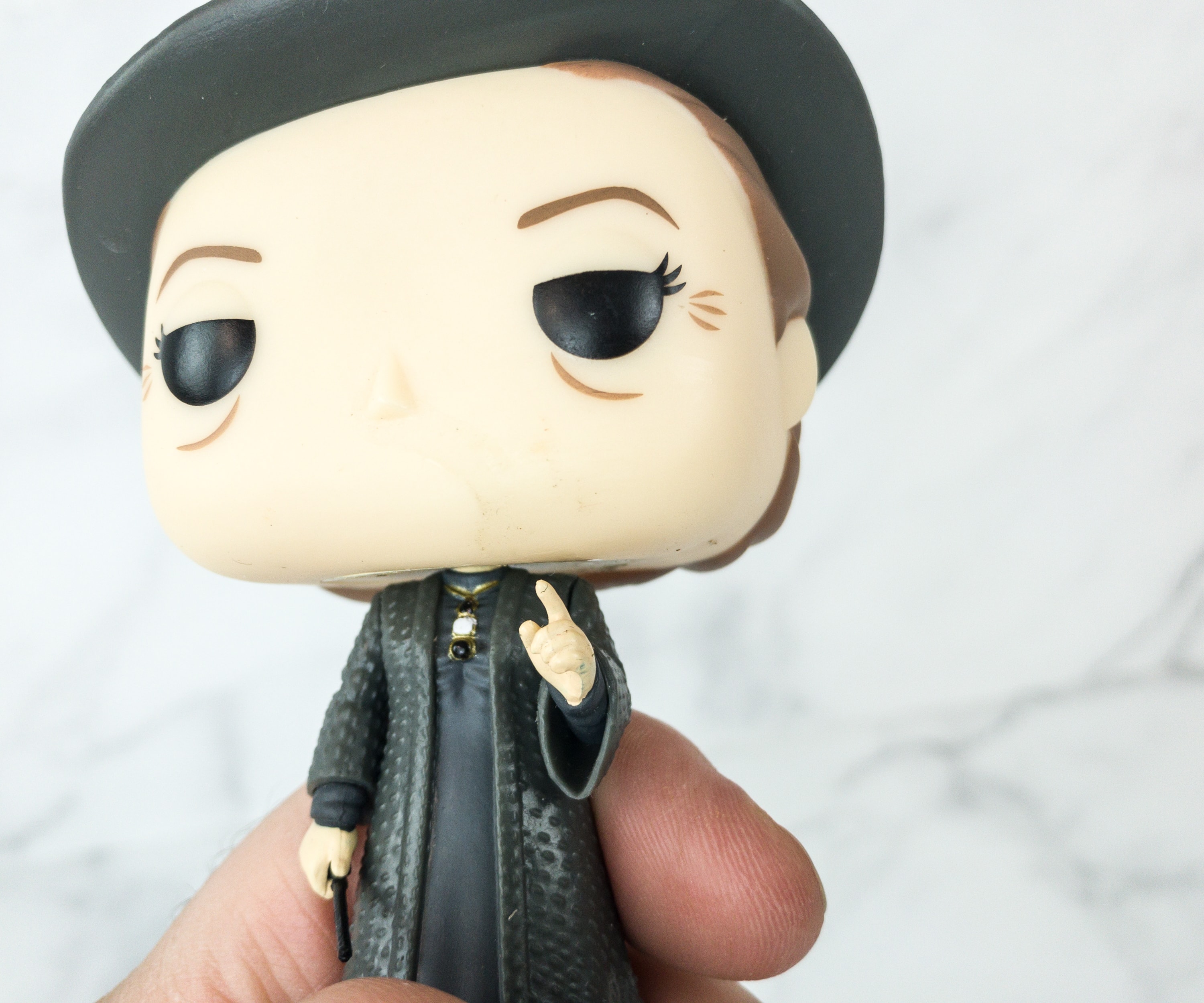 Also, the figure is holding her wand of fir and dragon heartstring core. She is also known as one of the powerful and most talented wizards of her time. Way to go, Professor! She will always remind me of bringing the Hogwarts statues to life during the Battle of Hogwarts.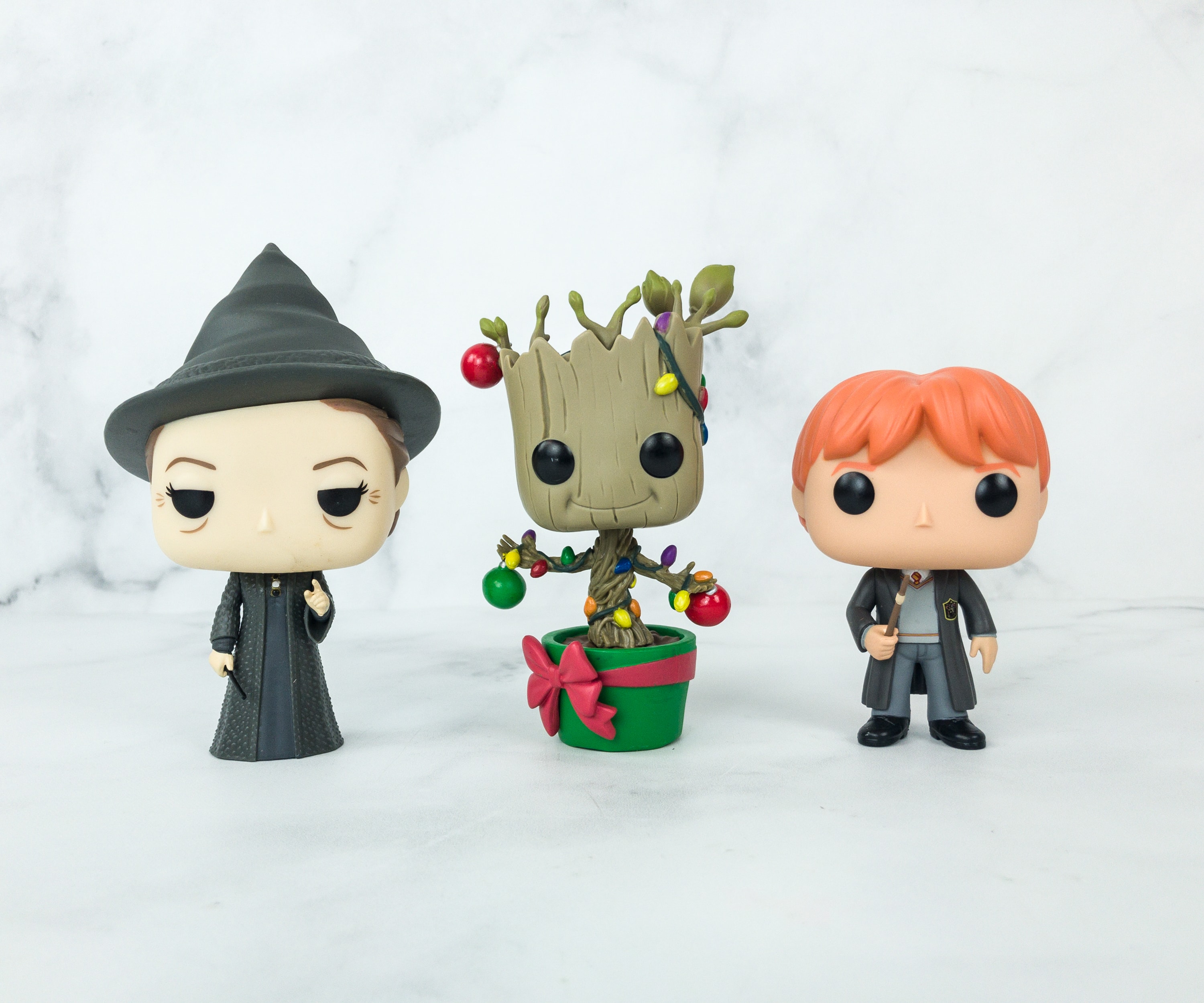 Groot actually looks like he truly belongs to the Wizarding World too! He's fit to join them!
I think the Groot POP! was a little late for the Holidays, but I still love it! He's my favorite from the Guardians of the Galaxy. I'm just happy to get a really adorable figure of him. I also like the Potter figures, especially that they included the great professor, Professor McGonagall! There are lots of other POP!s that I would love to have so it's just right to keep them all on track on the website to avoid getting duped. I love looking at our growing POP! collection and we don't mind getting more! I am also crossing my fingers for another 2 POP! box or Special Editions!
Have you tried Pop In A Box?