We have the second spoilers for the February 2019 Tribe Beauty Box! It's Tribe Beauty Box x Porcelain collaboration!
DEAL: Get 10% off your first order! Use coupon code HS10.
"I'm beyond excited to bring this collaboration with Tribe Beauty Box to the world! I've been fortunate enough to be on YouTube for 3 years now, trying to help people embrace who they really are without judgment of feeling like an outcast and trying to help promote cruelty-free brands. If you are one of my followers then I hope I made you proud and if you are a subscriber of Tribe Beauty Box, thank you for supporting a good company. We all have our safe space when it comes to makeup and this box is an amazing way try out some new things that maybe you wouldn't have before. Play with color, try new things, and overall just have fun with it! xo" – Porcelain
Each box includes: 
Luxie Beauty's Flawless Eye Set [USD$30]
Everything you could ask for in an eye set! This set covers it all, ranging from your basic eyeshadow blending brush to a mini angled brush perfect enough for not only enhancing your lash line but as well as could be used to define your brows. Create the eye look you've been dreaming of with the best tools you could imagine.
Here's a closer look: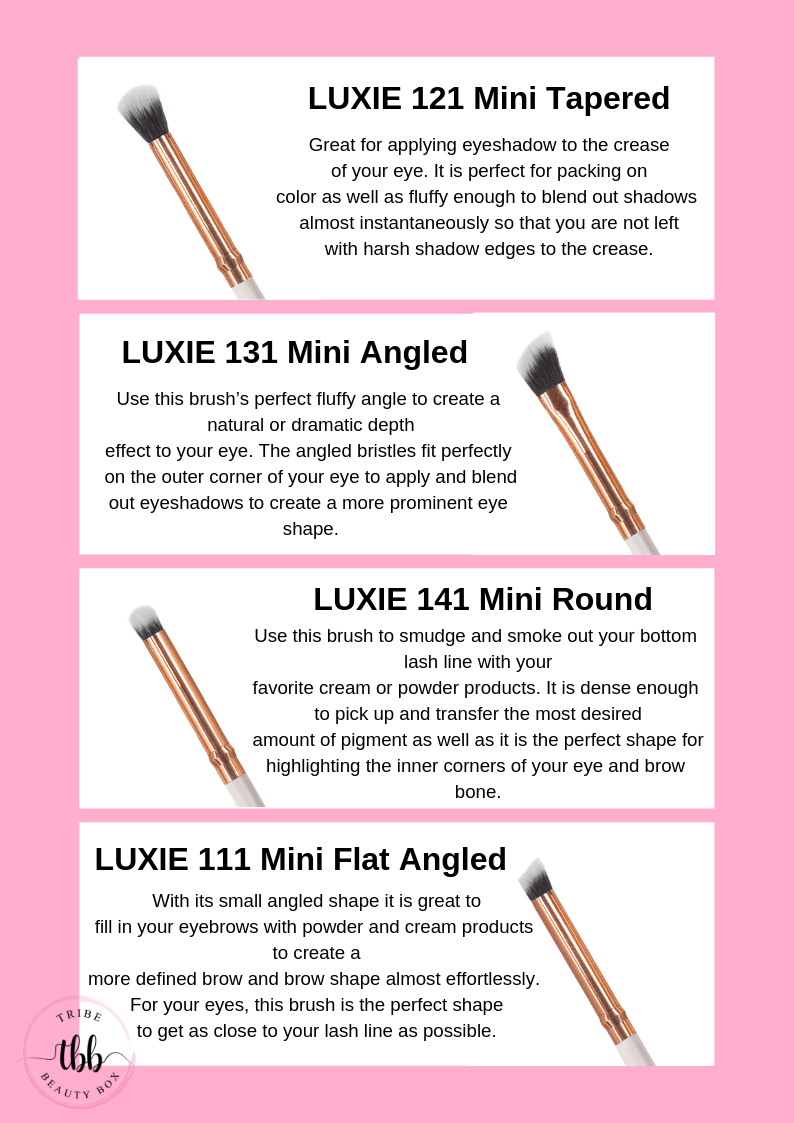 Earlier Spoilers:
 Suva Beauty's Block Party palette [USD$30]
This palette is one of the most pigmented palettes you will ever own! SUVA Beauty's Limited Edition Block Party Palette includes buttery light-reflecting formulas, alongside complementary, bold, and full saturated matte formulas.
Here's the swatches: