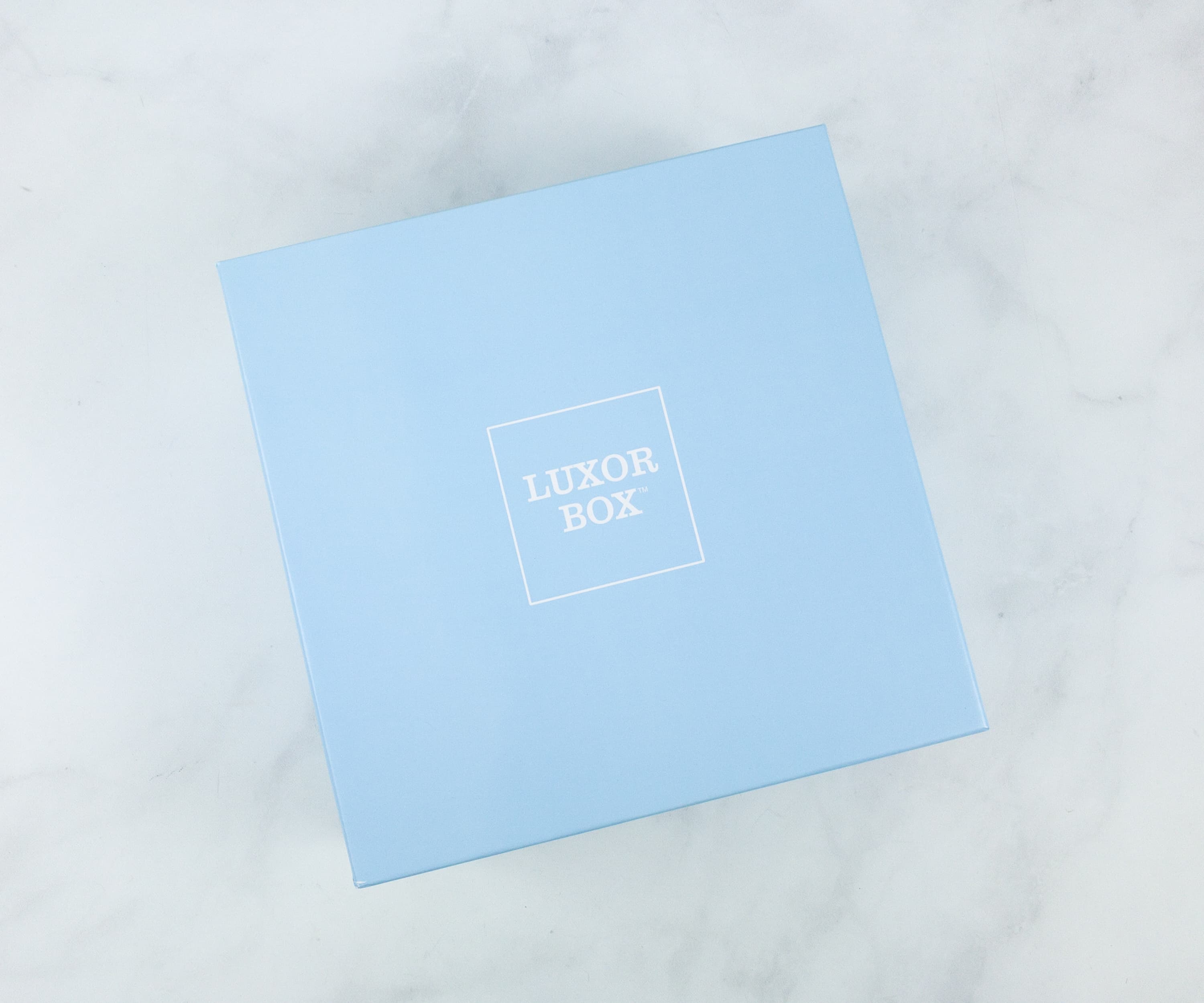 Luxor Box is a luxurious bi-monthly women's lifestyle subscription box full of high-end products and treasures: home, body, bath, accessories, jewelry, and more! The Luxor Box comes with 5-9 full-size and high-end products worth more than $250 in value. There's also a petite version of this box that comes with 2-4 items.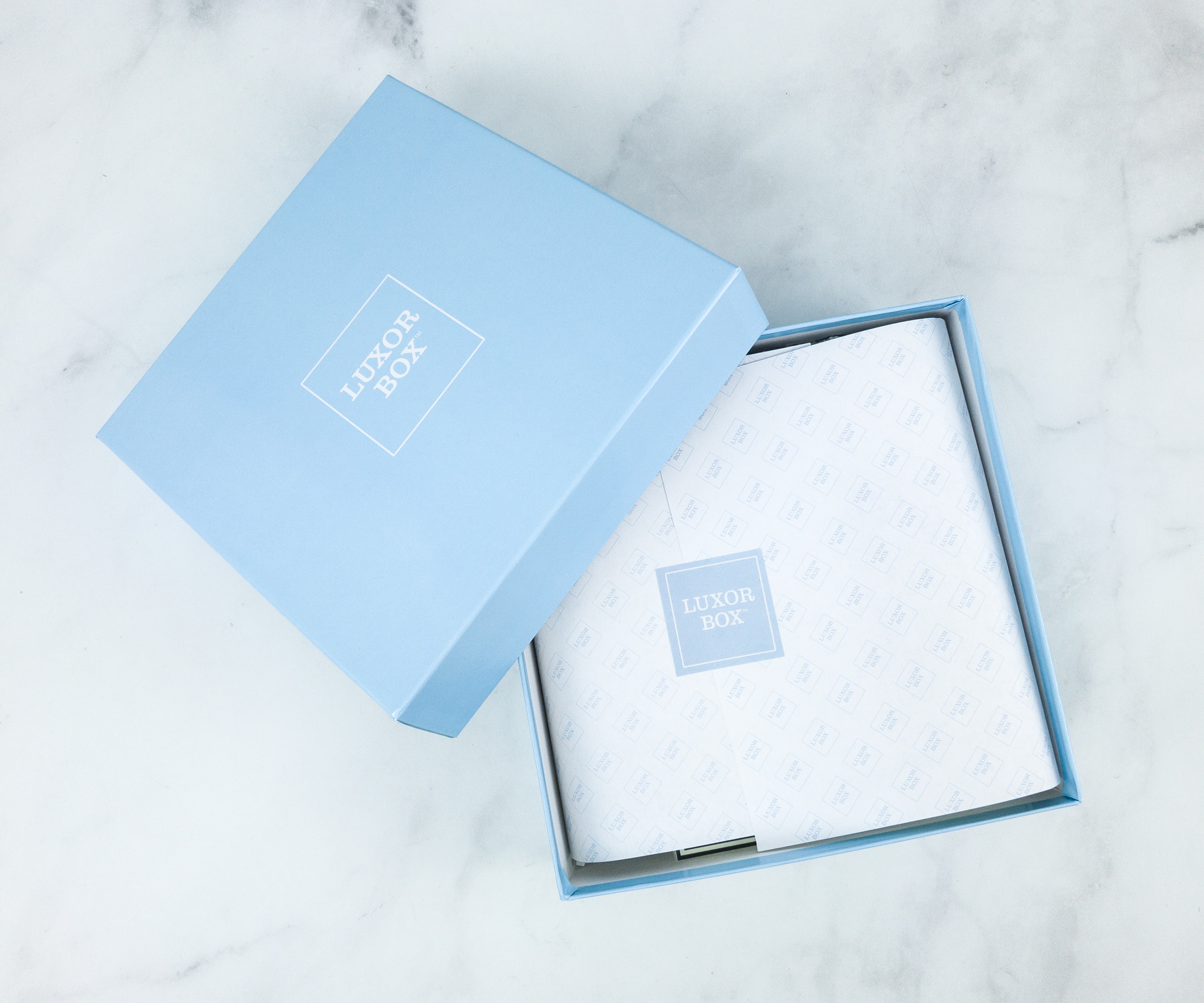 The items are wrapped in tissue paper, sealed with the Luxor Box logo.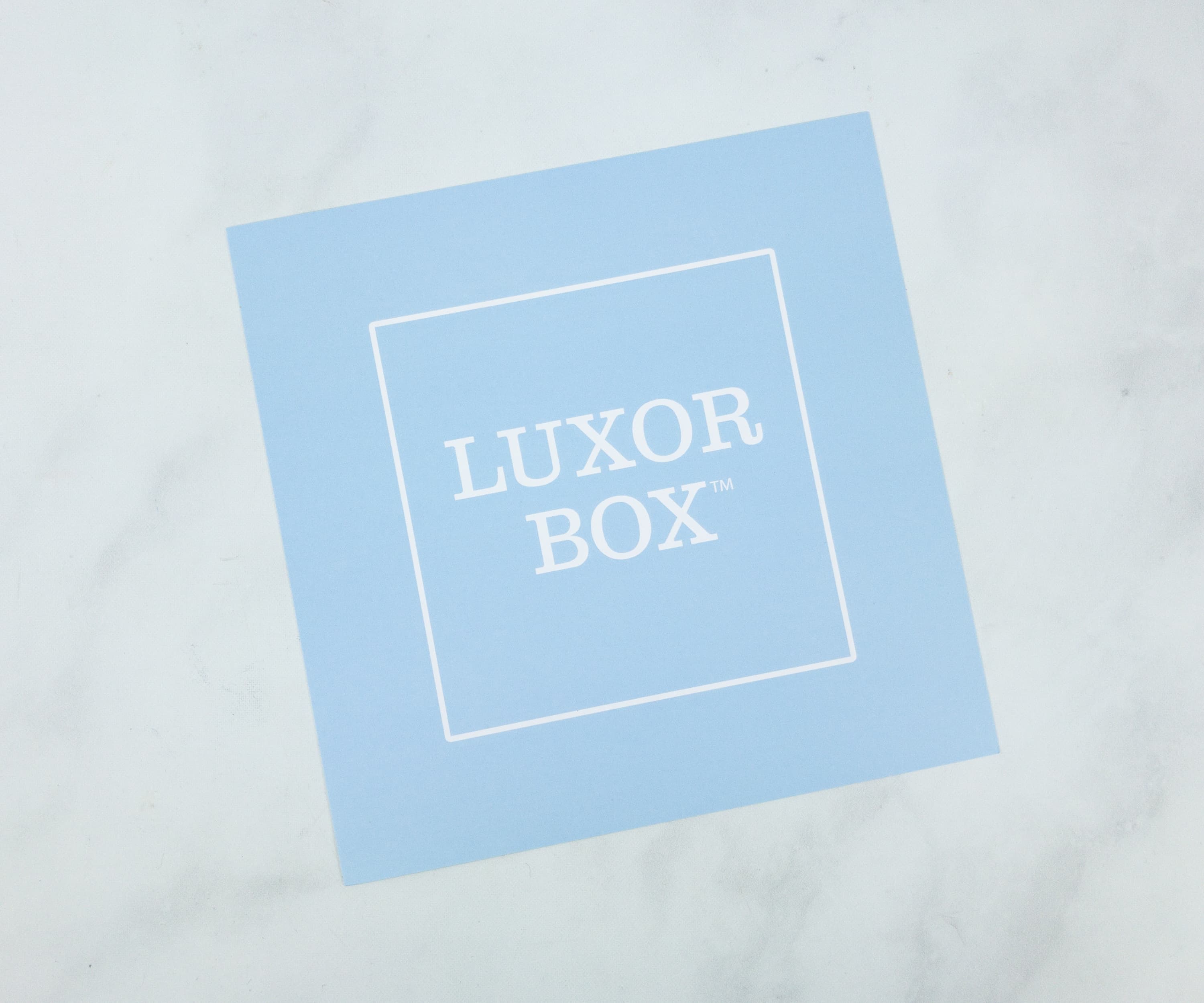 This is the Luxor Box info card!
It shows all the items in the box with descriptions.
All the items are packed neatly together with white squiggles.
Everything in my box!
Kiko Small Wristlet in Blue ($45) It's a small wristlet made up of genuine pebble leather. I love the unique shade of blue on this.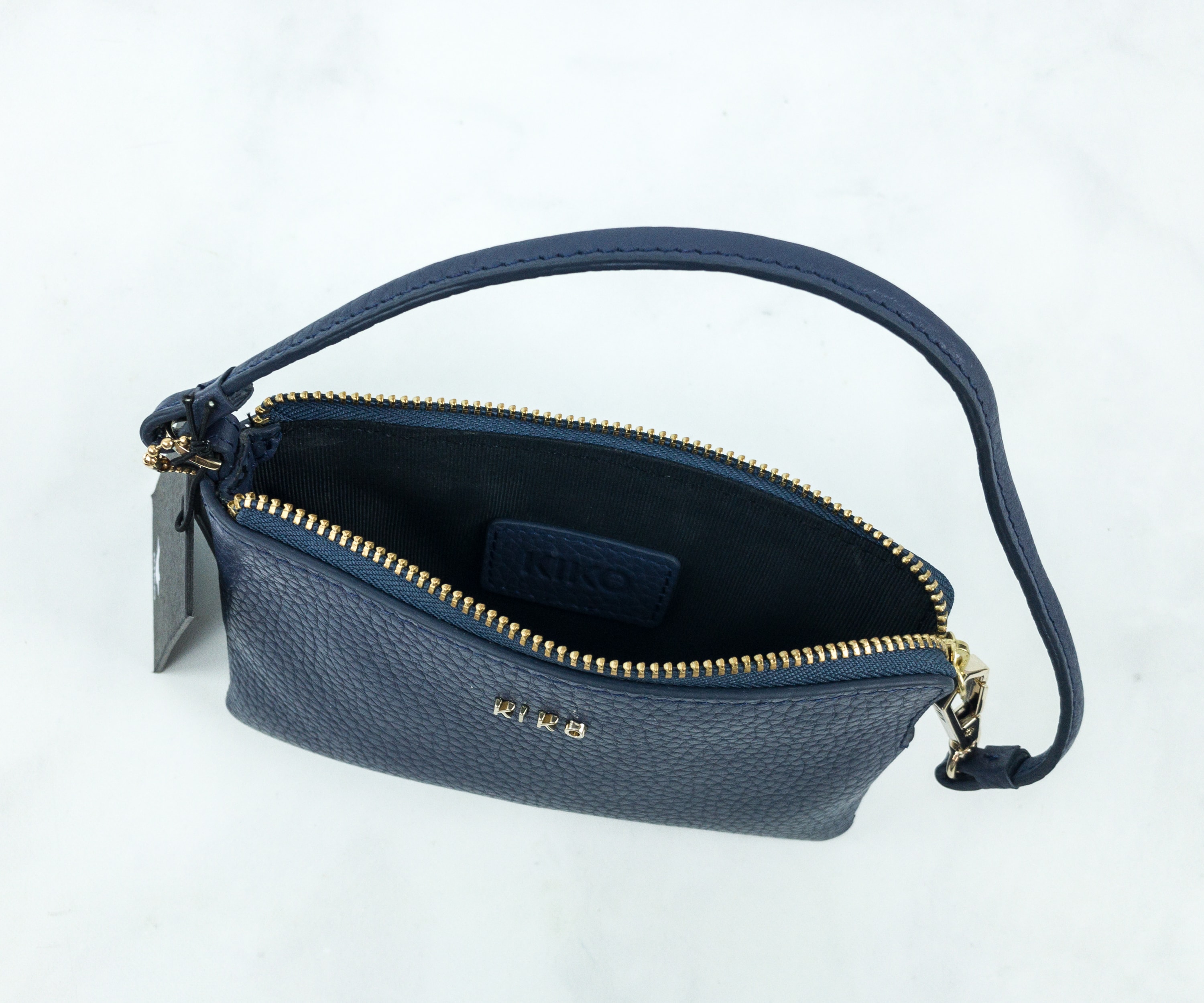 The zipper makes it a wristlet when it's closed. You can fit in your phone, money and your cards in here. (My iPhone Xs juuuust fits!)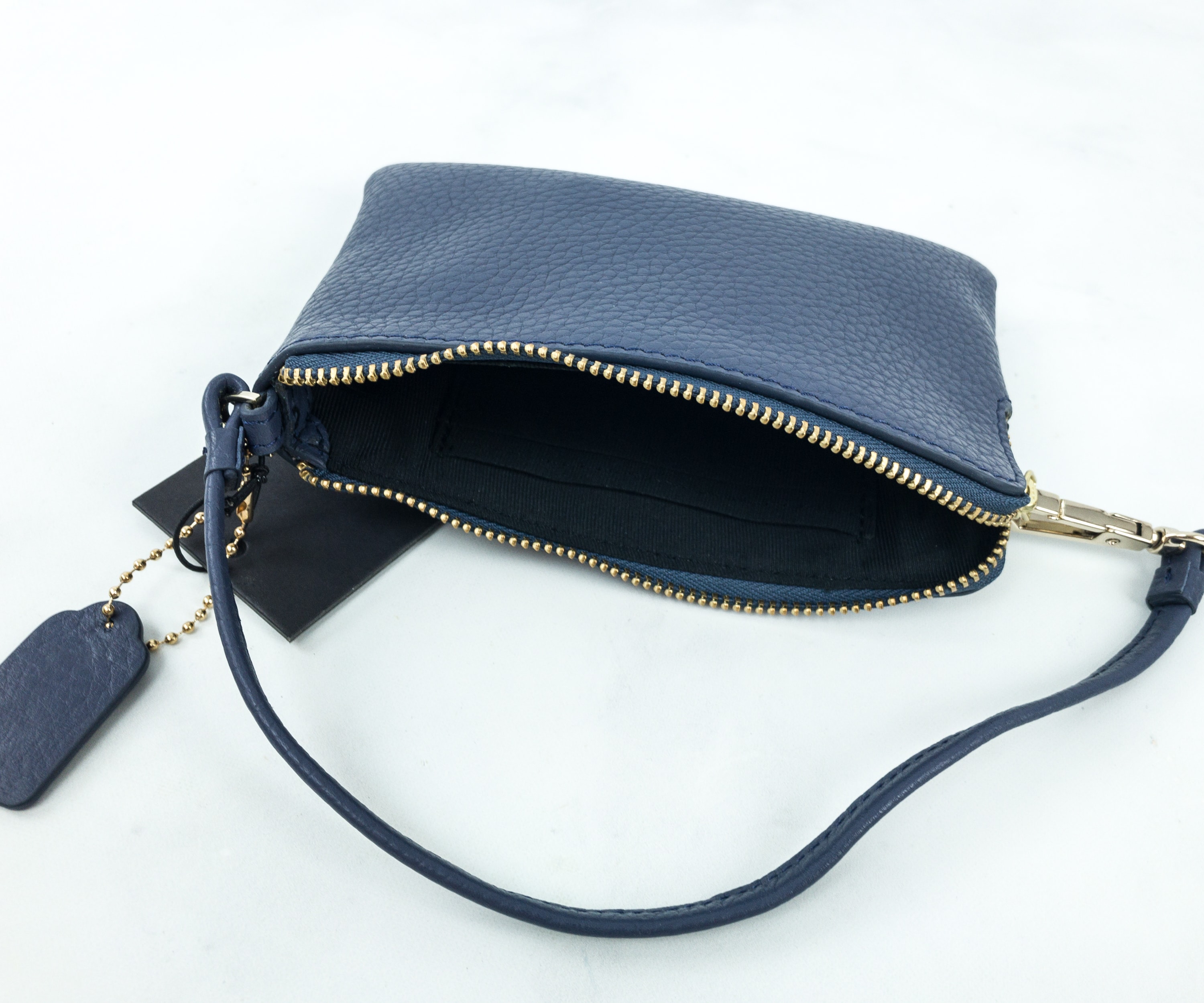 The wristlet features 2 card slots inside. It's made of high-quality material and can be practical to bring for quick errands.
Bella Beat Inspire Bracelet in Rose Gold ($24.99 – other variation ) I like the practical design of the box which indicates the color and the design of what's inside.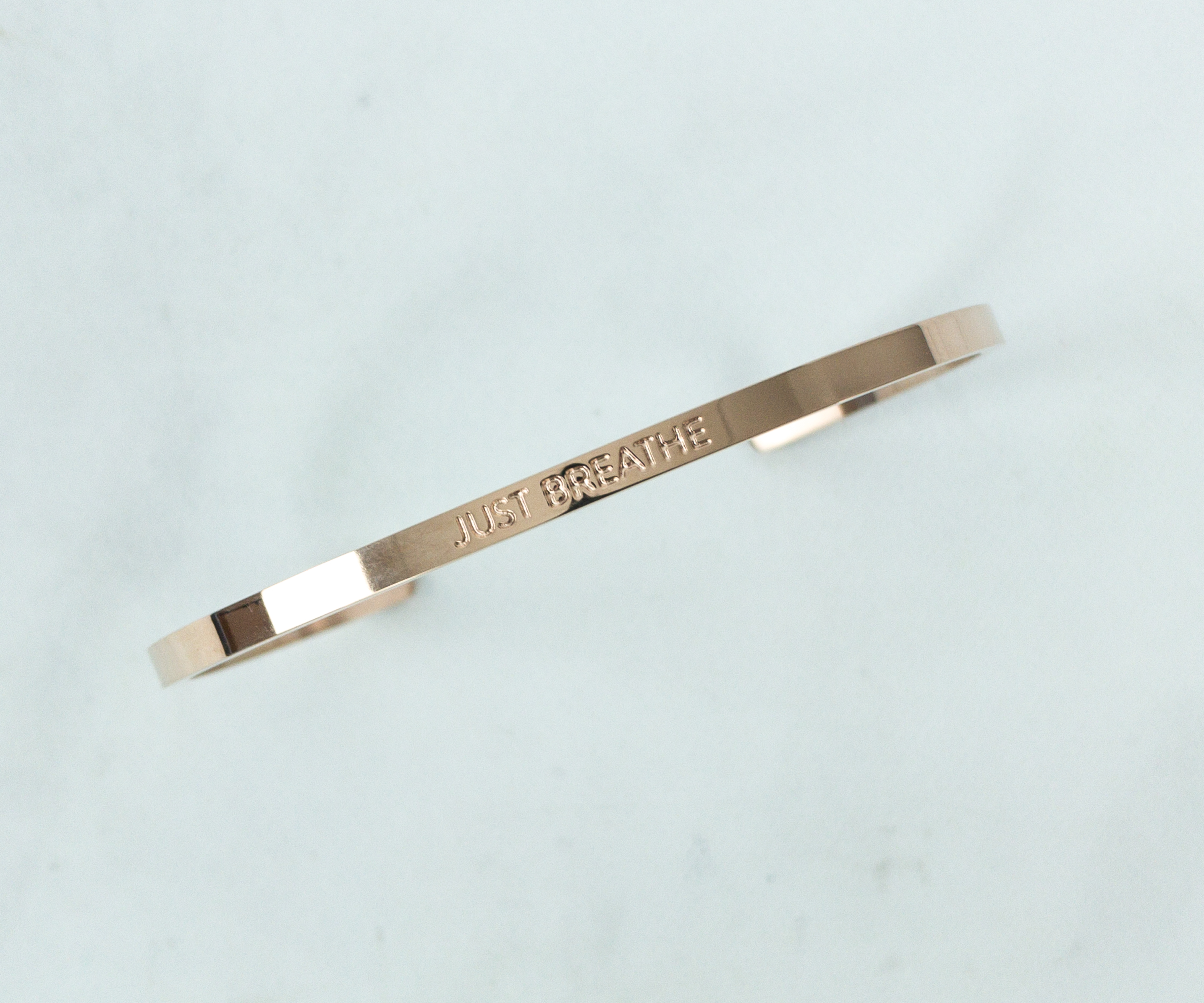 This is one chic bracelet in rose gold with engraved caption Just Breathe.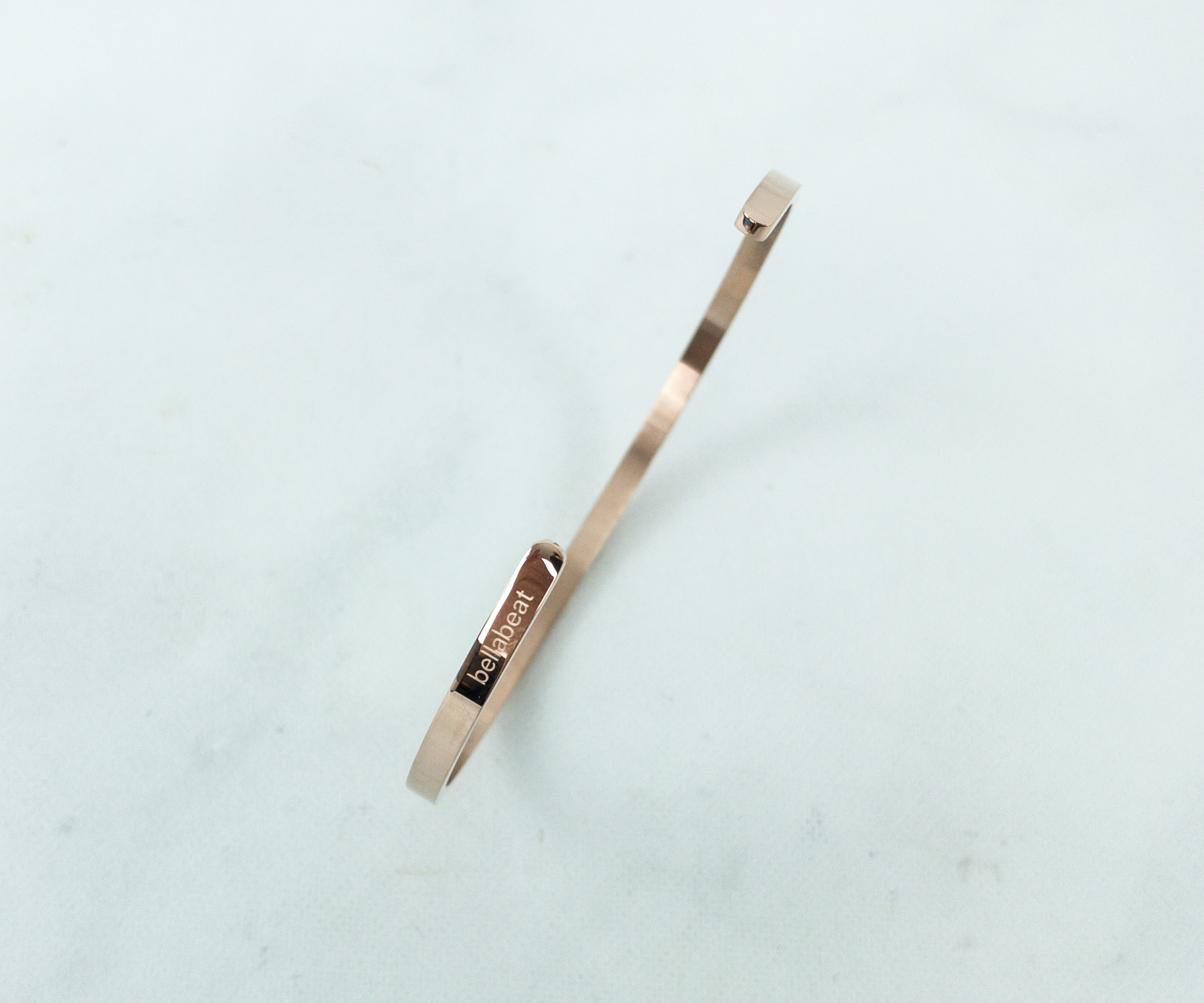 The brand bellabeat is written at one end of the bracelet as a nice touch.
It will best suit people having a wrist that exactly fit the curve of the bracelet. It can be slightly adjustable though as it is not fully enclosed.
It fits me perfectly and I'm really liking the understated elegance it has!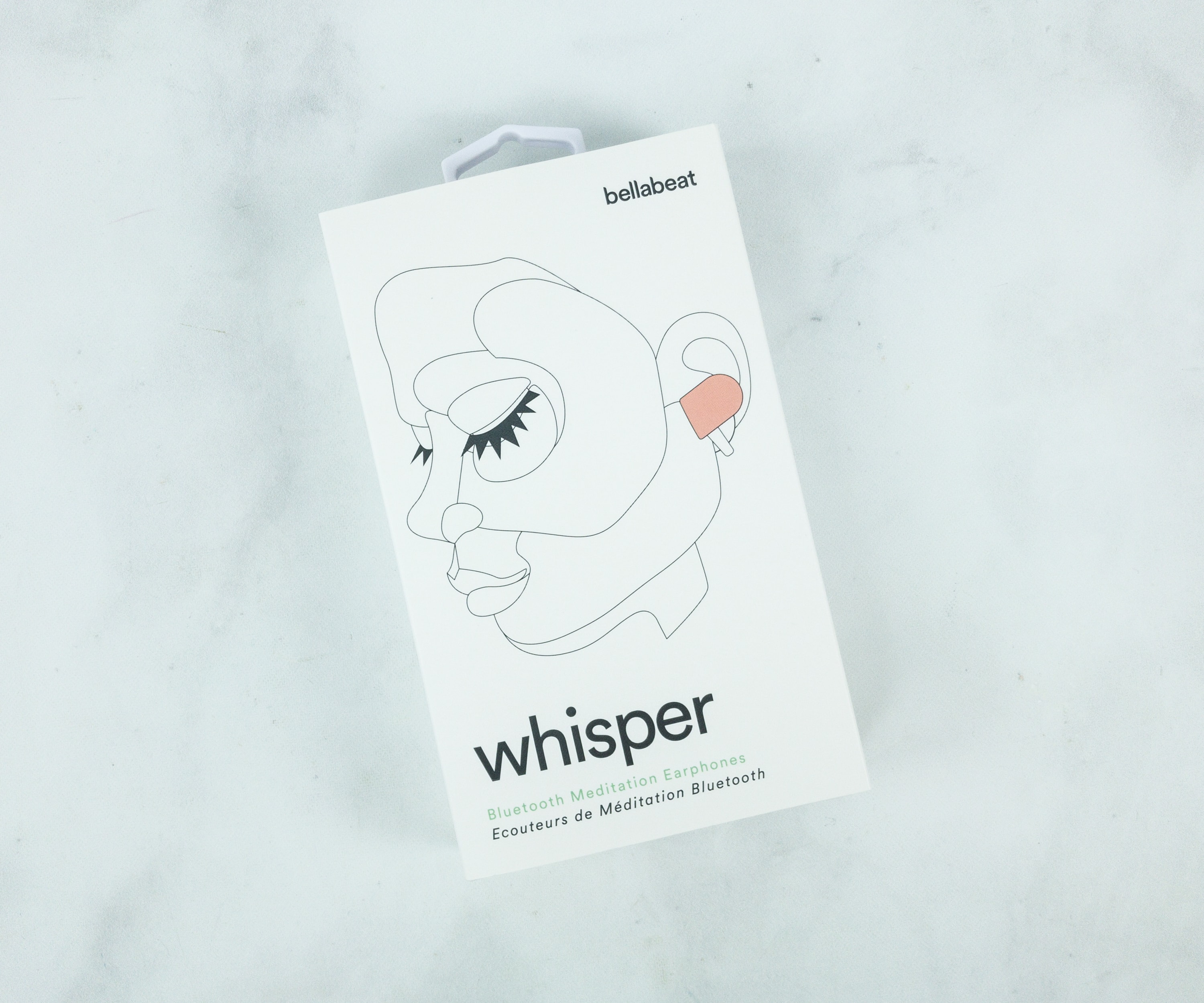 Bella Beat Whisper Bluetooth Meditation Earphones ($89.76; $99 on the card) The packaging of these earphones is compact and simple with a geometric design highlighting what the product looks like.
This is specially made for meditation and honing your inner zen. It is waterproof and can handle the sweat from exercise. It has Bluetooth and mic so you can take phone calls without picking up your phone. It has a charging time of 1 to 2 hours and playtime of more than 6 hours.
This setup of the headset can facilitate movement. So you can go on out and about your chores and even exercise without being bothered by long wires.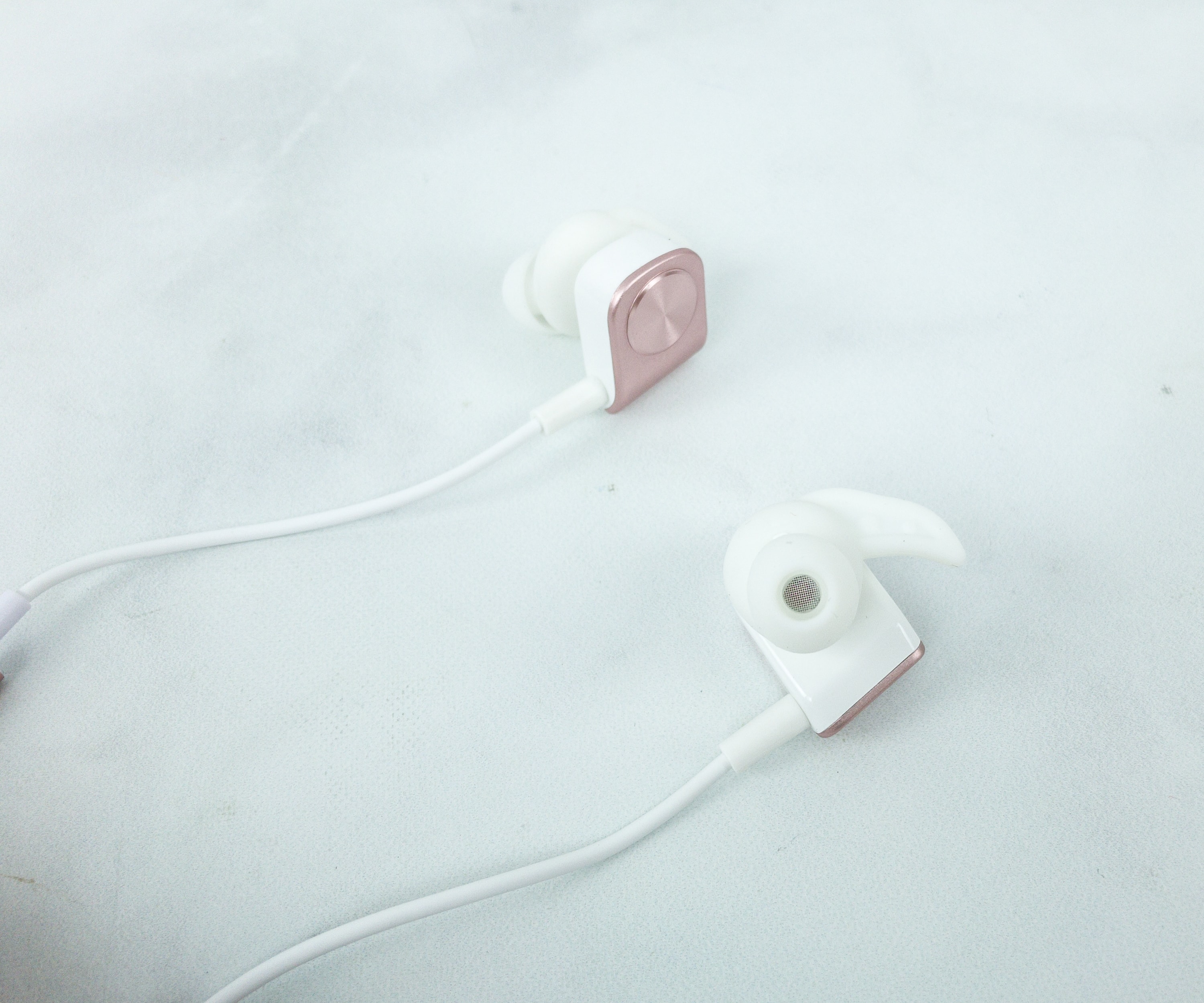 You can interchange the rubber ear hooks because they are available in different sizes. They're connected to each other and you can place the wire at the back of your neck so it can't bother you. I charged these up and the sound is great! I'm super excited to have them – they're one pair of bluetooth headphones I know for sure my husband won't steal!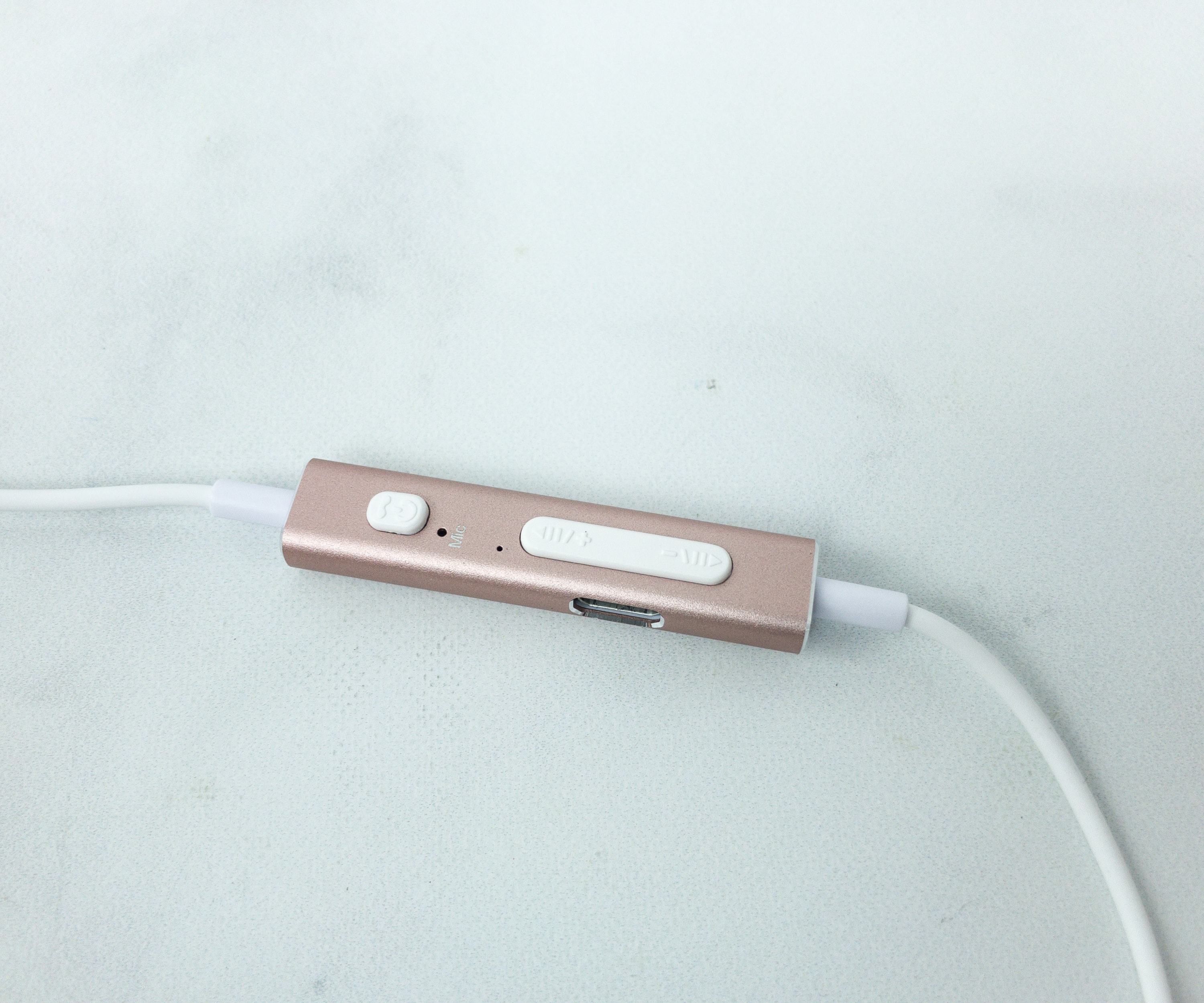 There's a mini-USB port that you can attach to for charging and the mic is located at the bottom of the power button.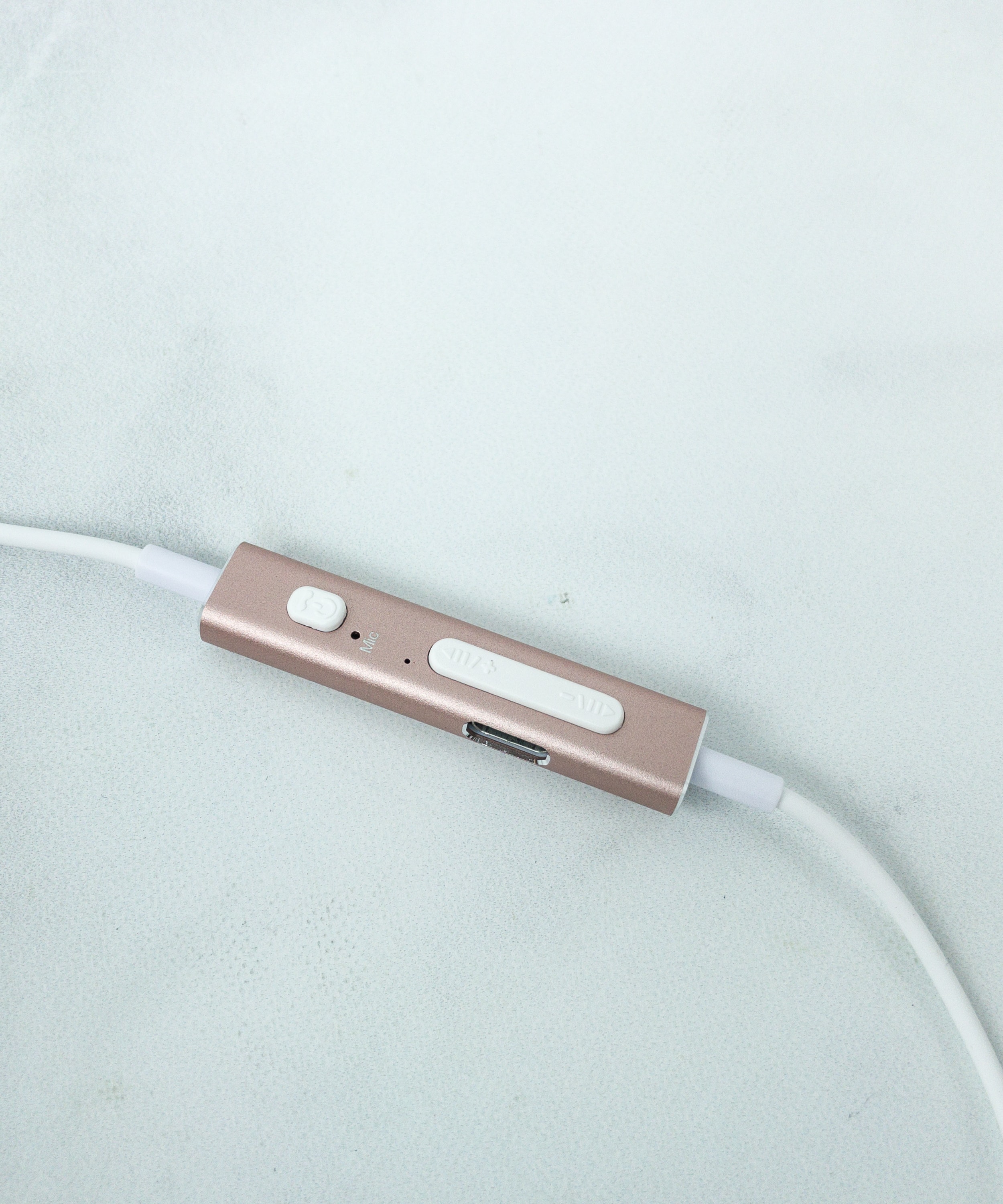 The controller has 3 buttons: the power button, next or volume up and volume down.
It has a very small case you can fit anywhere and easy to pack when traveling.
The kit includes 2 small ear hooks and 2 medium ear hooks you can interchange depending on what's the most comfortable fit to your ear. The Bluetooth USB cable is also included for charging purposes.
Circcell Skincare Crème E.R. 3 ($150) This cream promises to restore and firm your skin by using plant-based stem cells. It's an intense aging correction formula with non-GMO soy and yam that mimics the elements that deplete with age. Other key ingredients include lilac stem cells, shea butter, and polypeptides.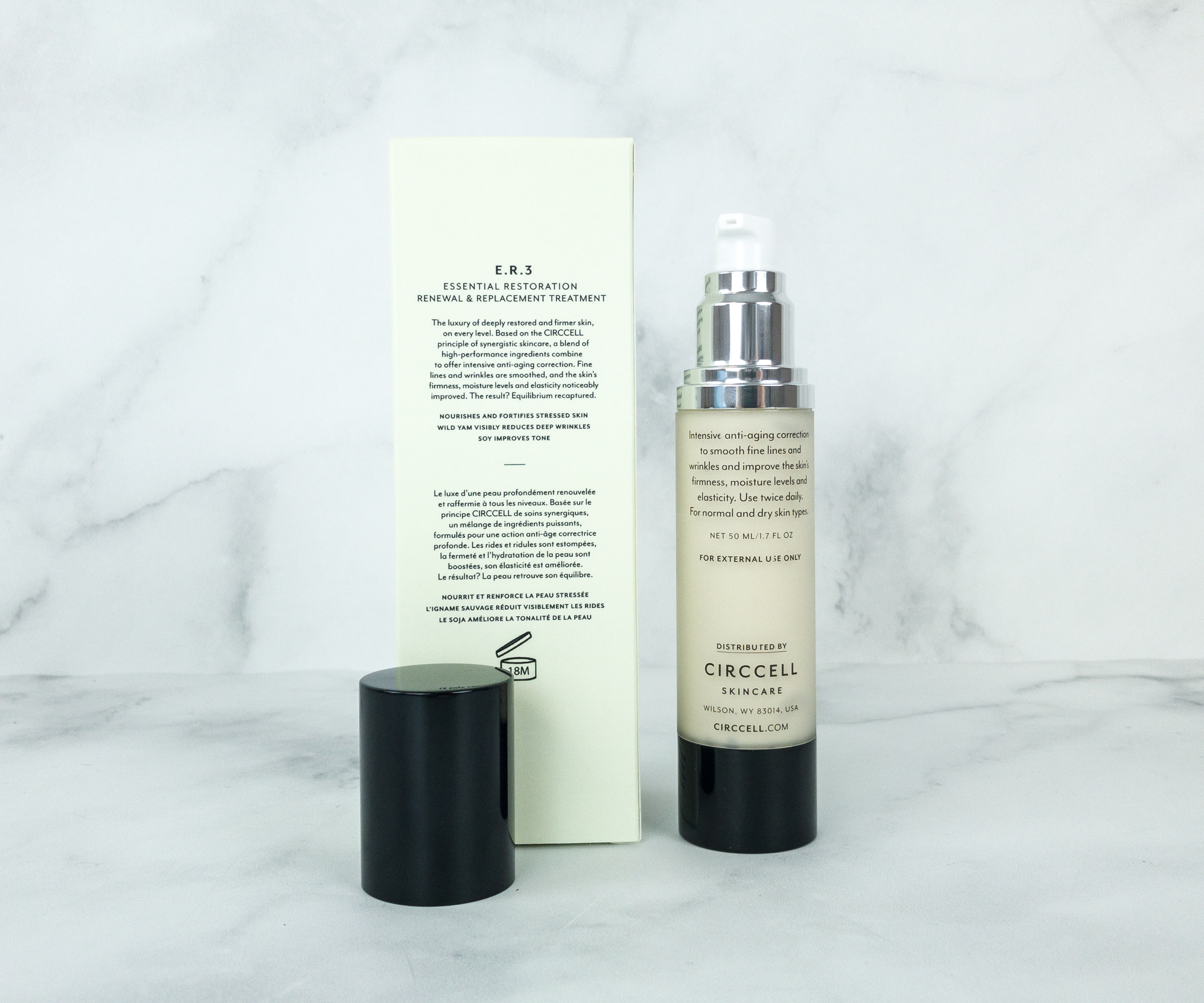 The cream should be generously applied on your face and neck in circular massaging movements once or twice a day. You can use this as a night cream for a boost in moisture. It even has a longer shelf-life of 18 months upon opening. This is a rich creme great for drier skin – or a night cream for more normal skin.
Aesthetically, the items in this box ticked the right boxes. Everything is color coordinated and useful for our lifestyle activities. They gave us a skincare product with a $150 value, as well as reliable, high-quality accessories like the Bluetooth headset, leather wristlet, and rose gold bracelet. I got more than $300 worth of items and I think this is a sweet deal at the start of the new year! I can't wait for more exciting curations from Luxor Box!
What did you think of Luxor Box?