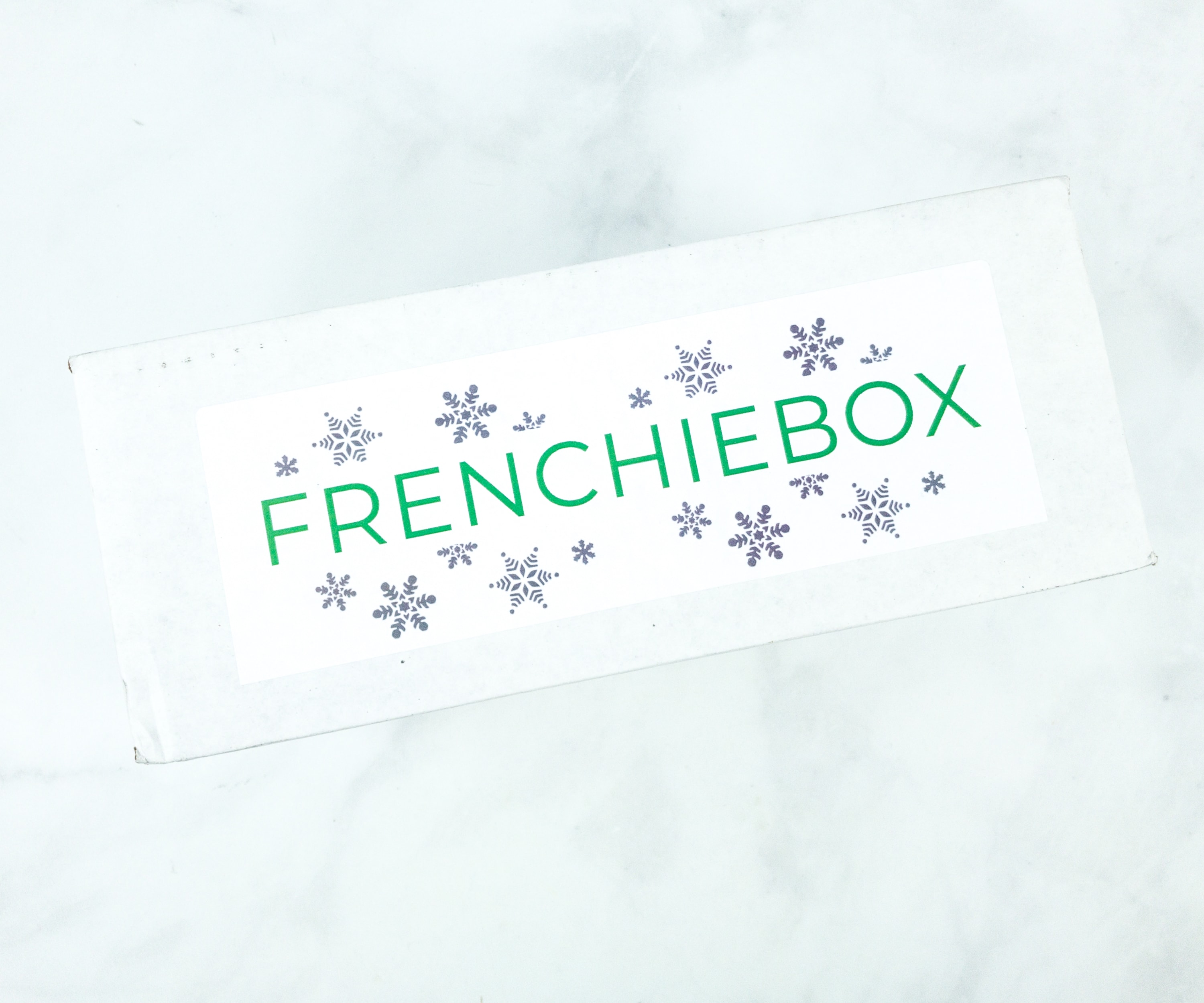 Frenchie Box is a monthly subscription box specially made for French Bulldogs. The regular box costs $29, and the premium box costs $38, and you can choose a plan suited for your beloved pet. The box contains tasty treats, fun toys, and other great products that are hand-selected to please both the Frenchies and Frenchie parents, as they also include a Frenchie-themed item for the owner to enjoy.
DEAL: Get $5 off on your first box! Use the coupon code HELLO195 to grab the deal.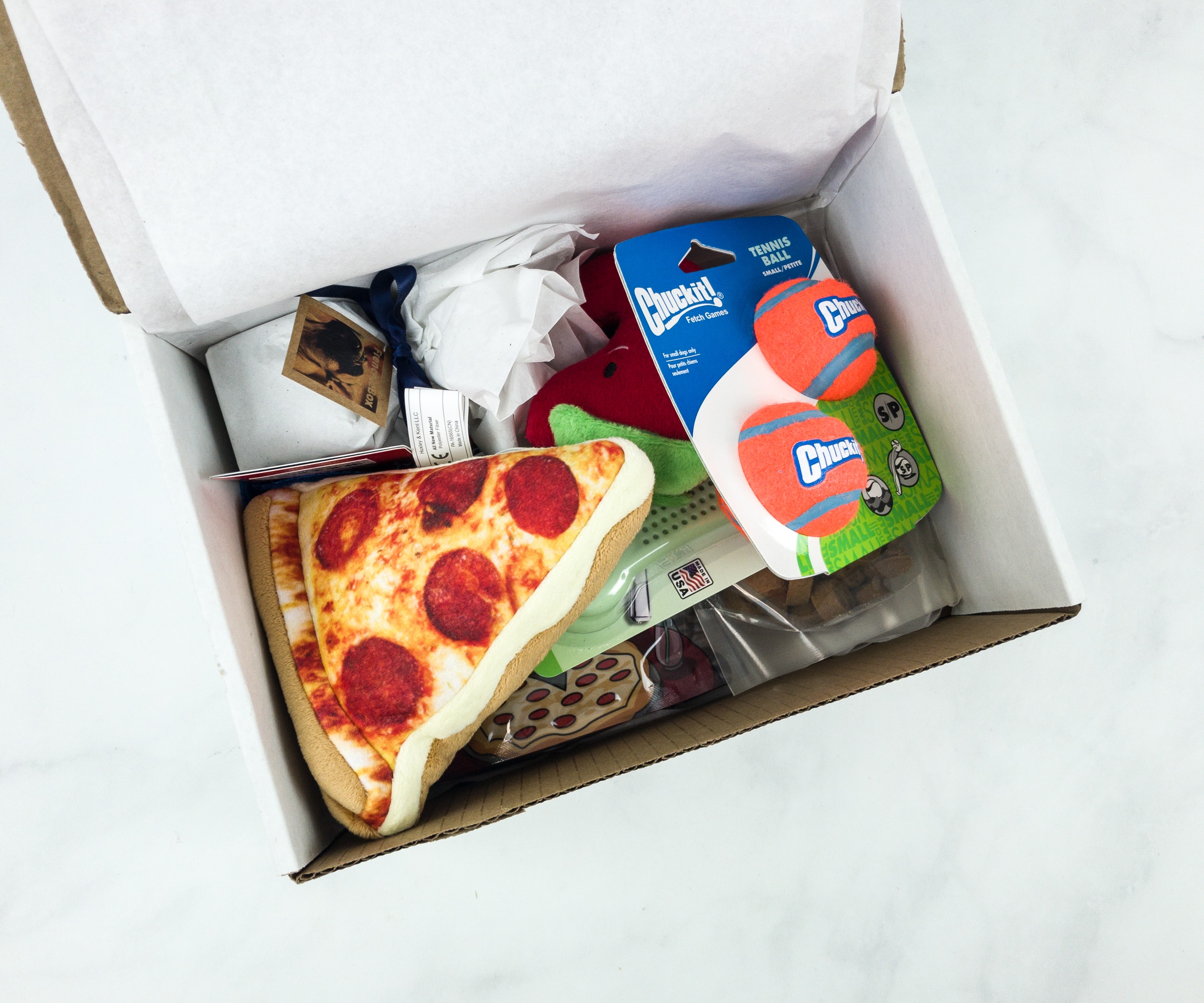 This is the review of the PREMIUM BOX.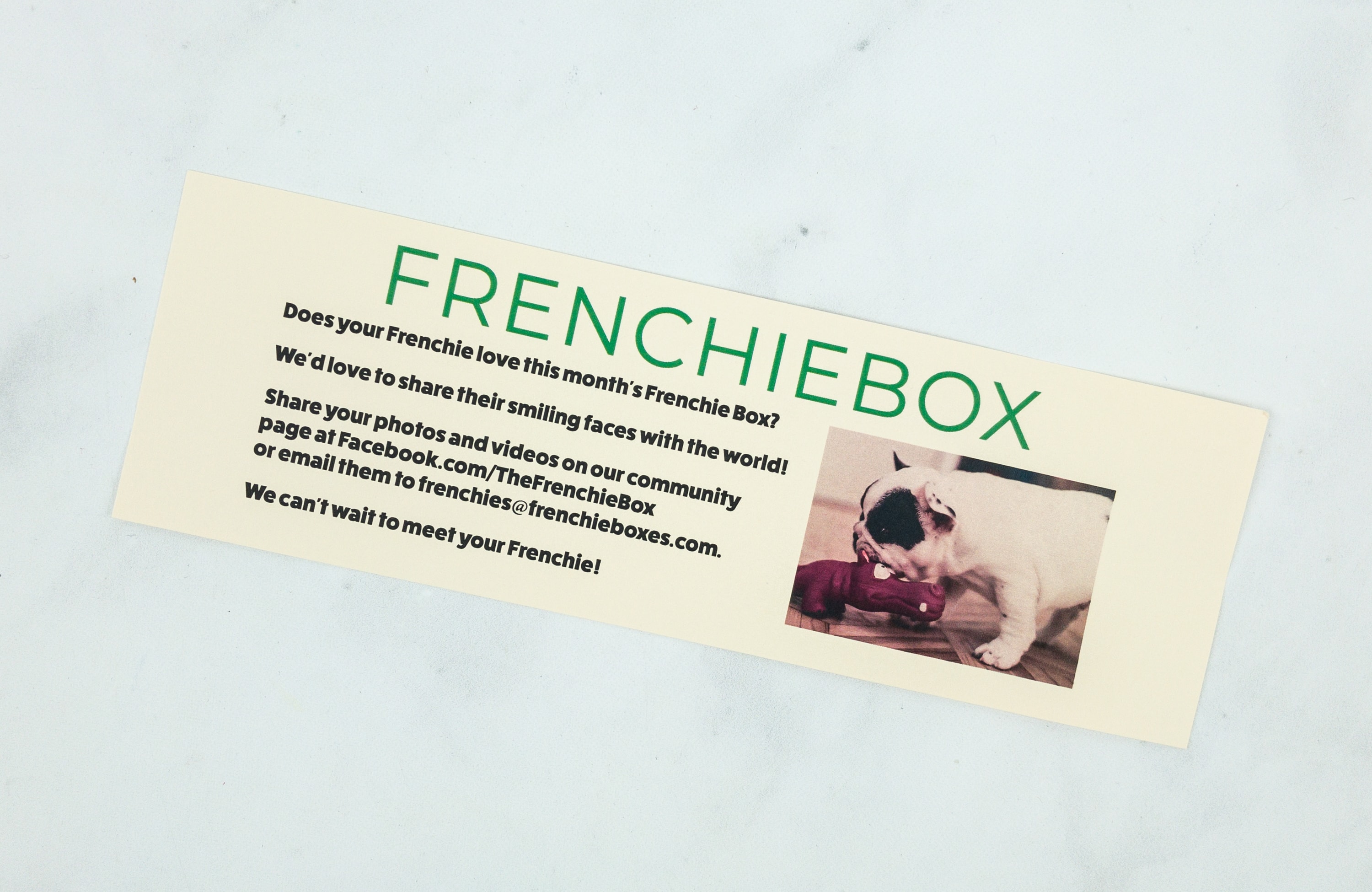 You can share your photos and videos on the community by logging on to their Facebook page, or you can email them!
They also send a welcome note, along with an explanation of what else you can get when you upgrade to the Premium box.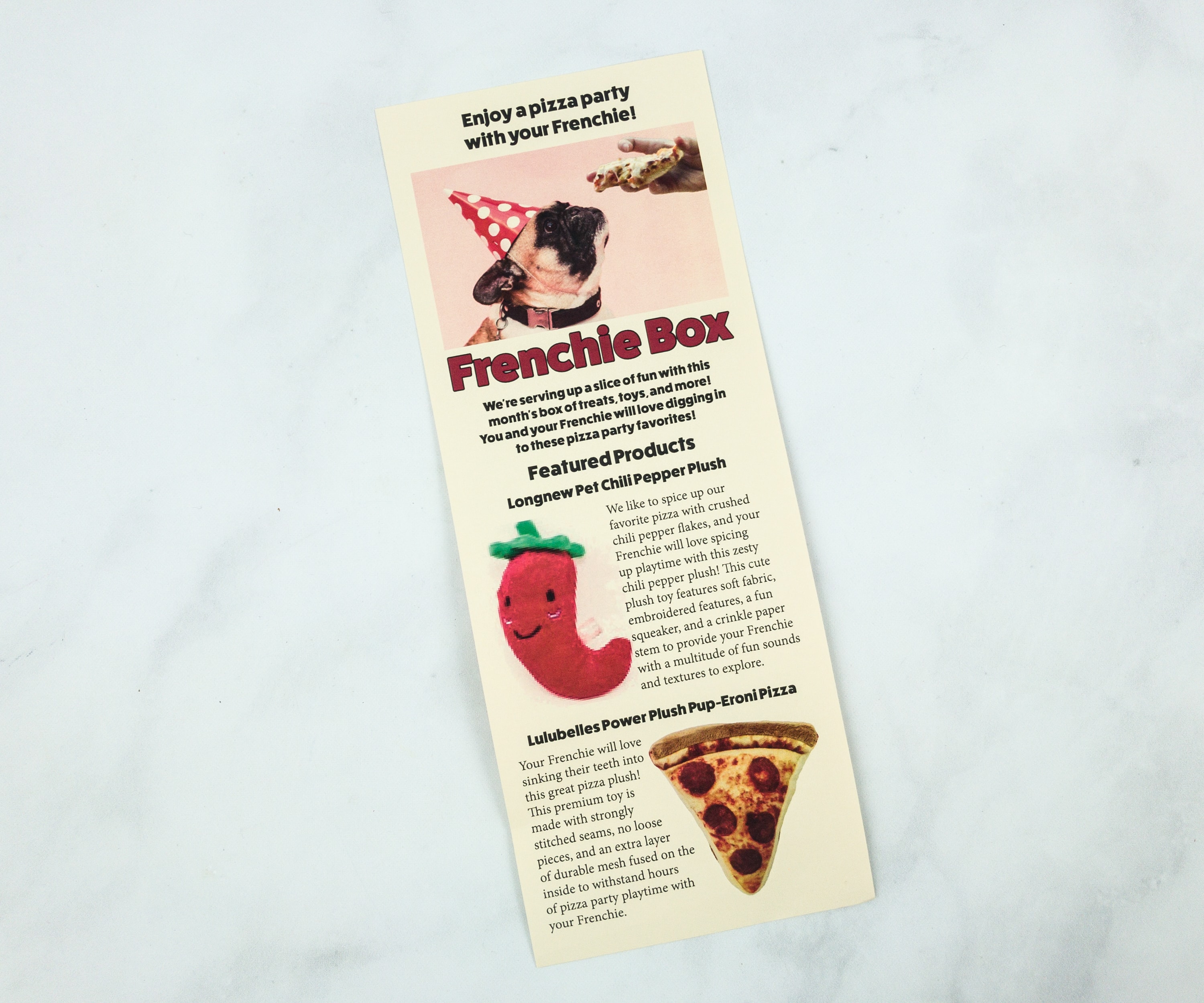 The info card lists all the items you can get, along with brief descriptions of each.
Everything in my box!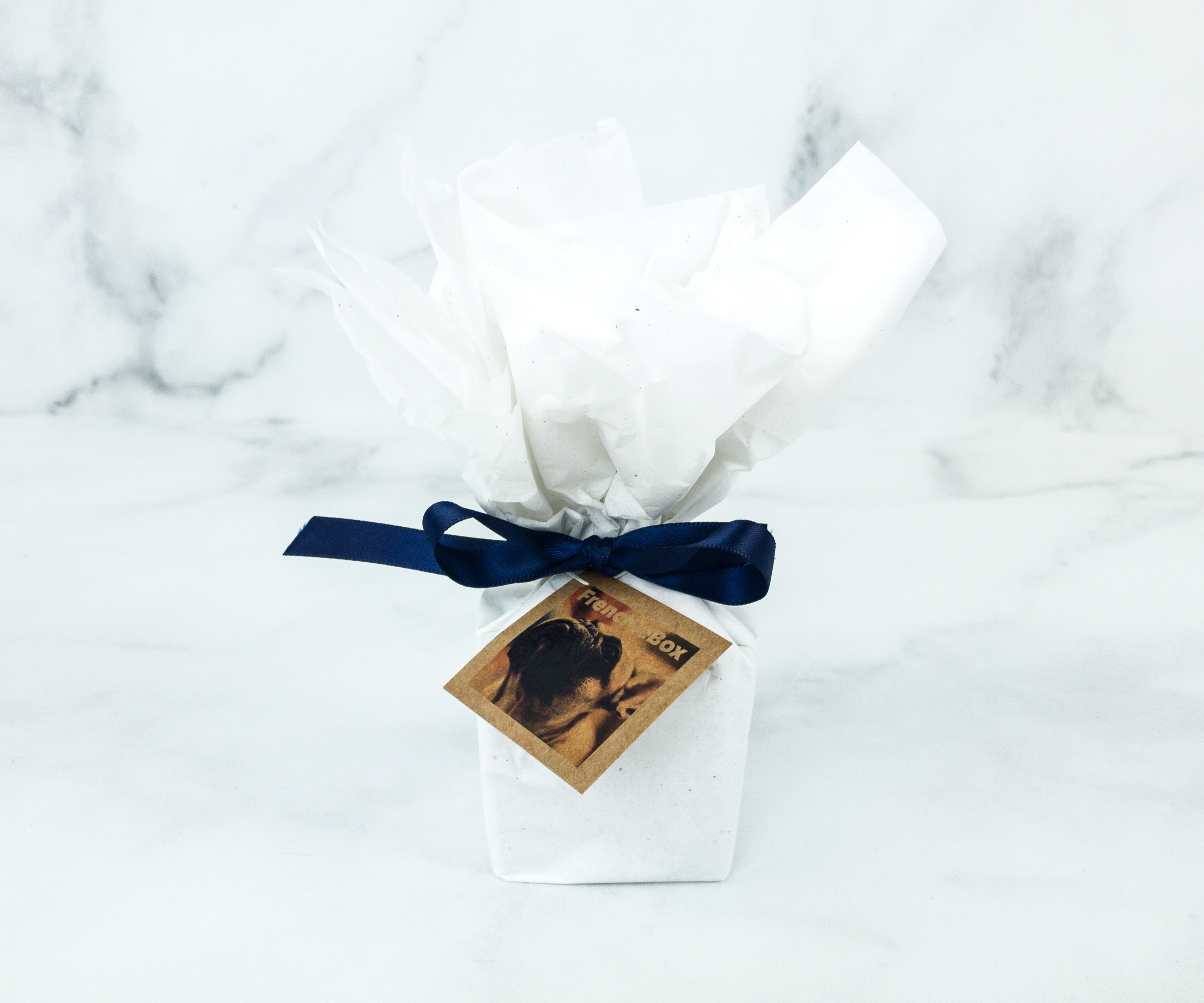 Frenchie Box Candle. For the fur parent, they included this candle in a glass container.
This can be lit up during emergencies, or used for a relaxing time with your Frenchie! I love how the container can be reused, and it fits small candles.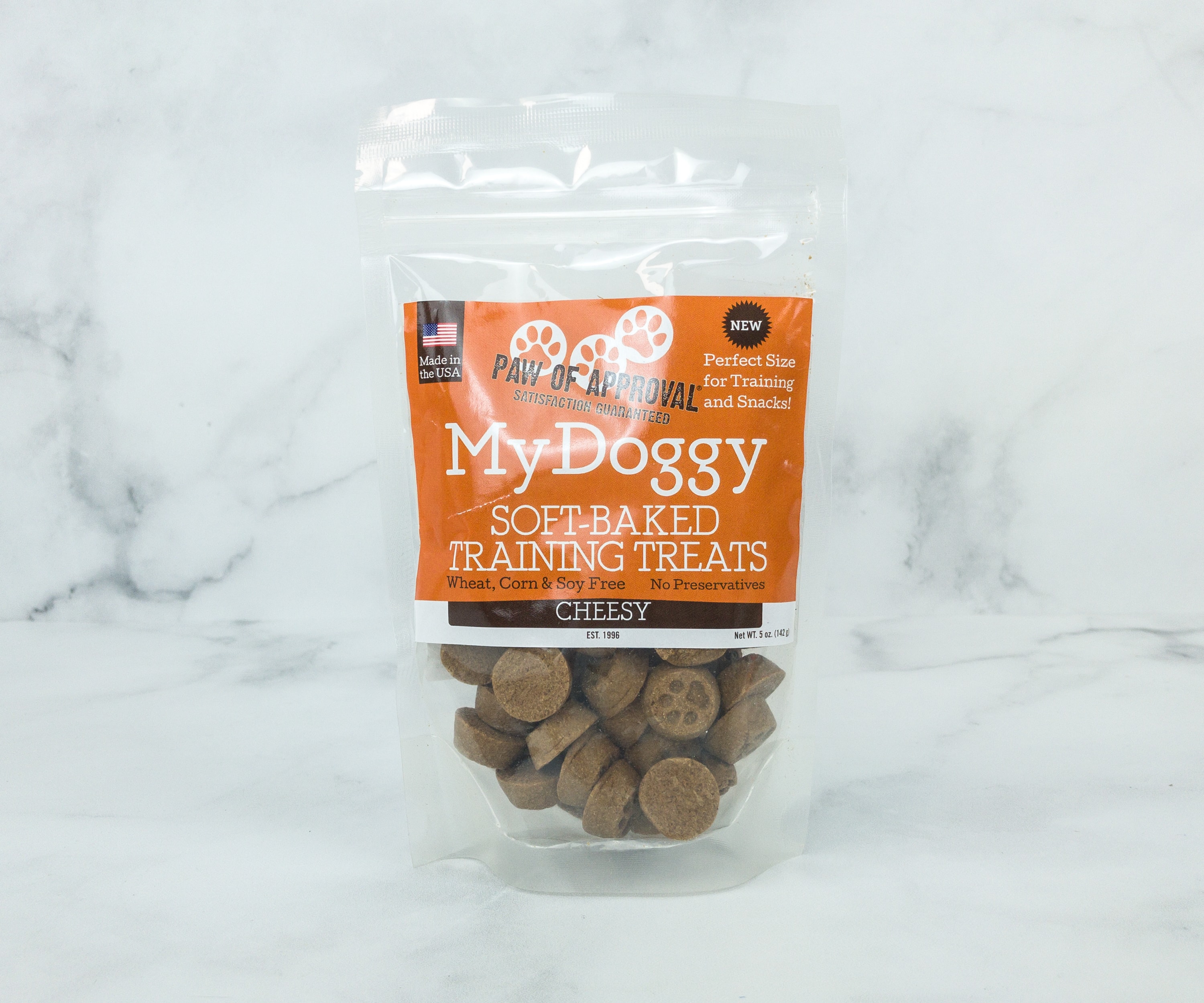 Paw Of Approval My Doggie Soft-Baked Training Treats ($4.75) This bag of soft-baked treats definitely got my furbabies' paw of approval!
The paw stamped treats look good! And they really smell cheesy, as they're made with cheddar and Parmesan cheese, molasses, and some ginger.
The package even included a good read, a doggy backstory!
Healthy Dogma Parmigiano Pizza Treats ($1.50) Next, a pizza flavored treat! My pups are sure winners!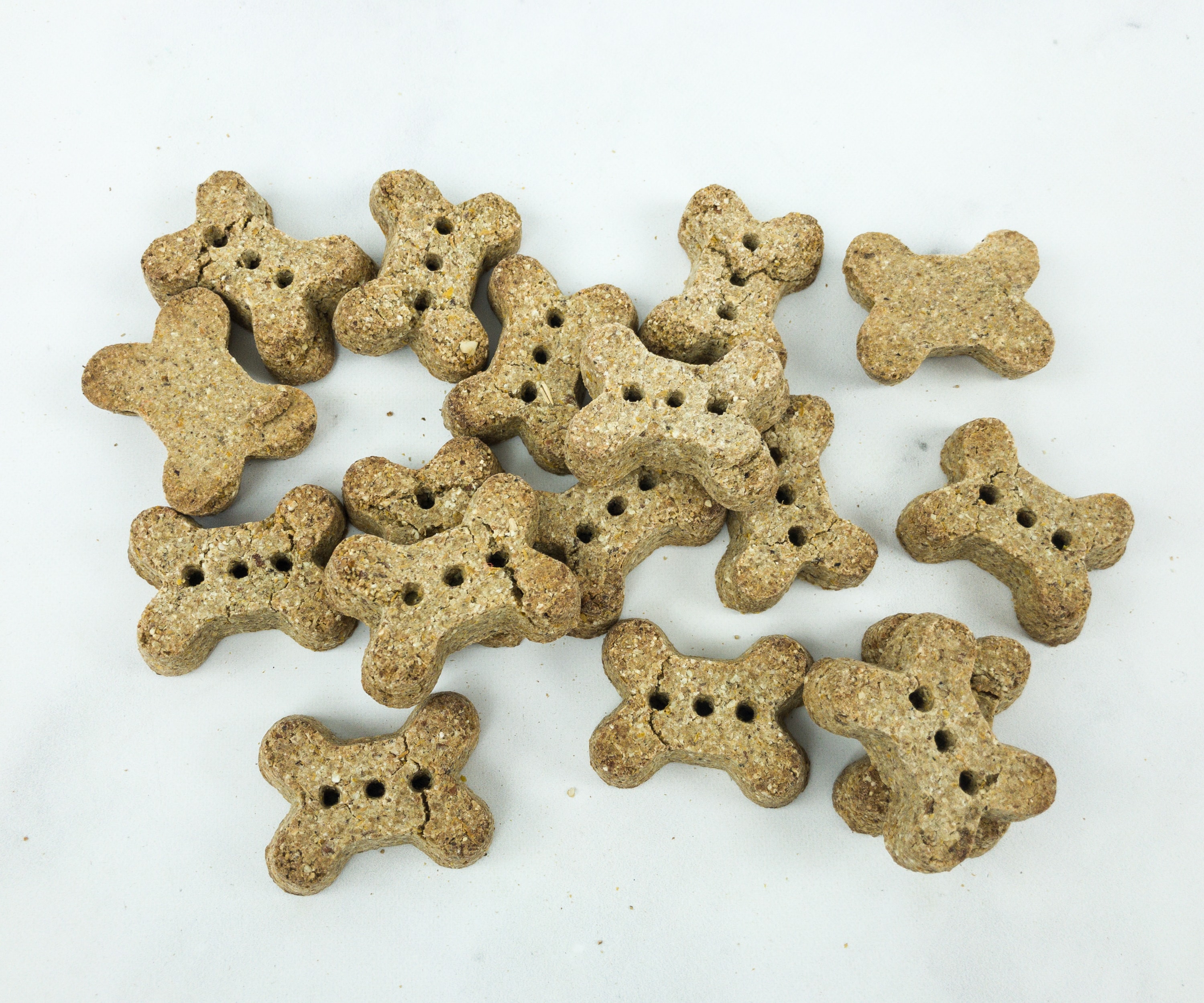 The treats are bone shaped! It's all natural, as it is made without any toxic chemicals or residues, and it doesn't even contain soy, wheat, or corn.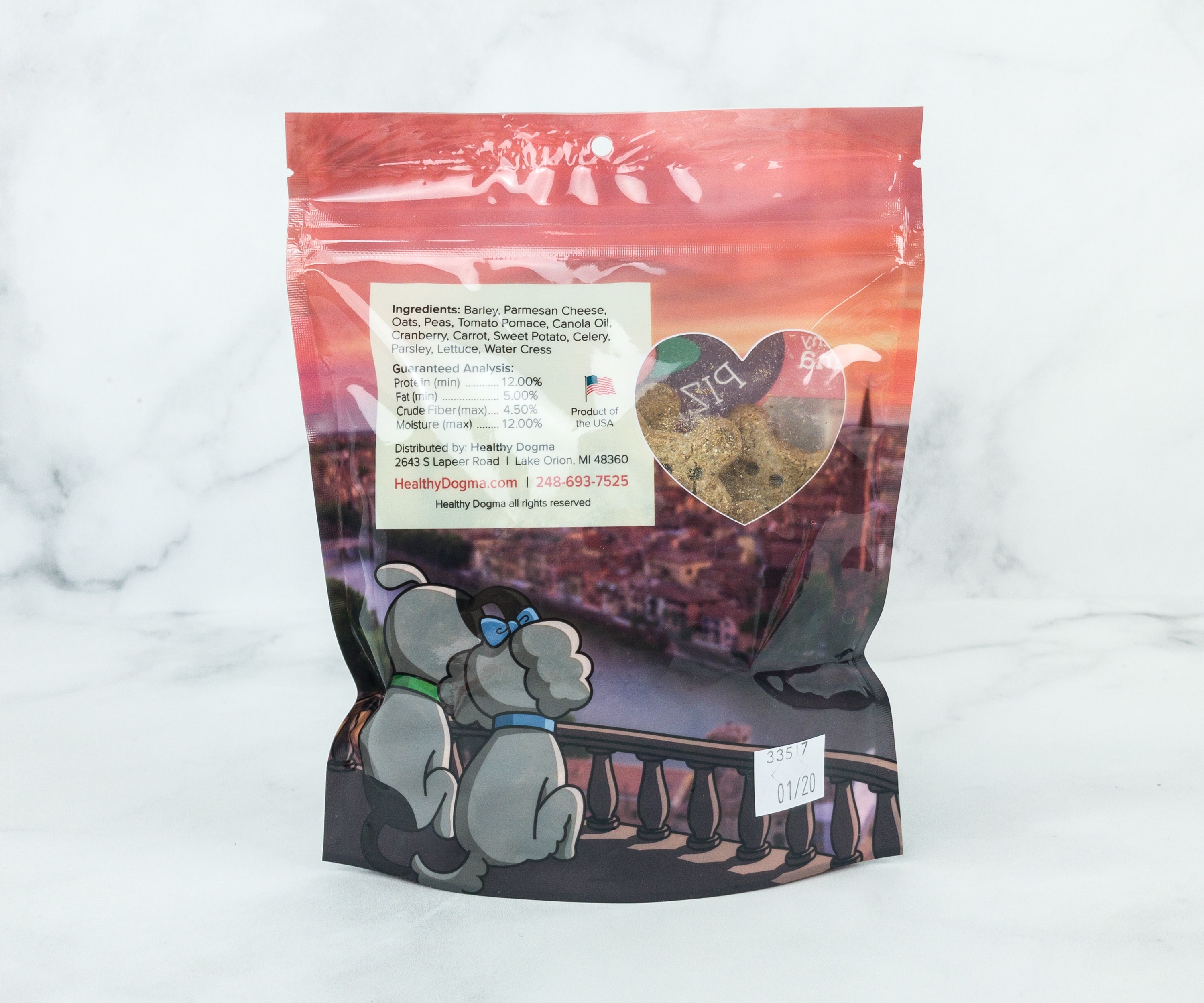 The pups can't get enough of these yummy bites, they keep coming back for more! I wonder how long this bag will last…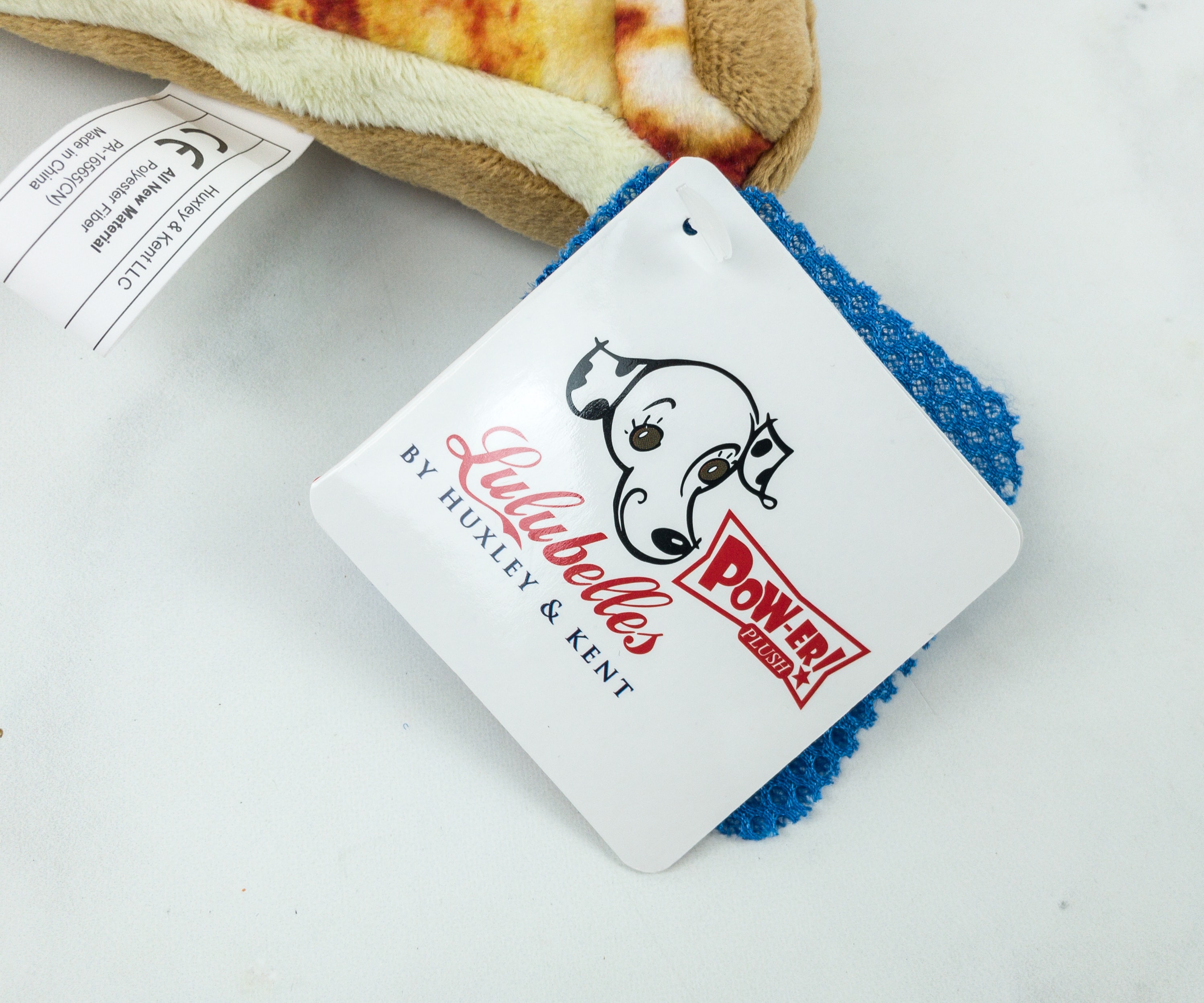 Lulubelles By Huxley & Kent Pow-Er Pup-eroni Pizza Plush. We got several plushies, but my dogs bite hard so they usually end up in the bin, so it's all good to get another one, and it's in a form that my pups really love… PIZZA!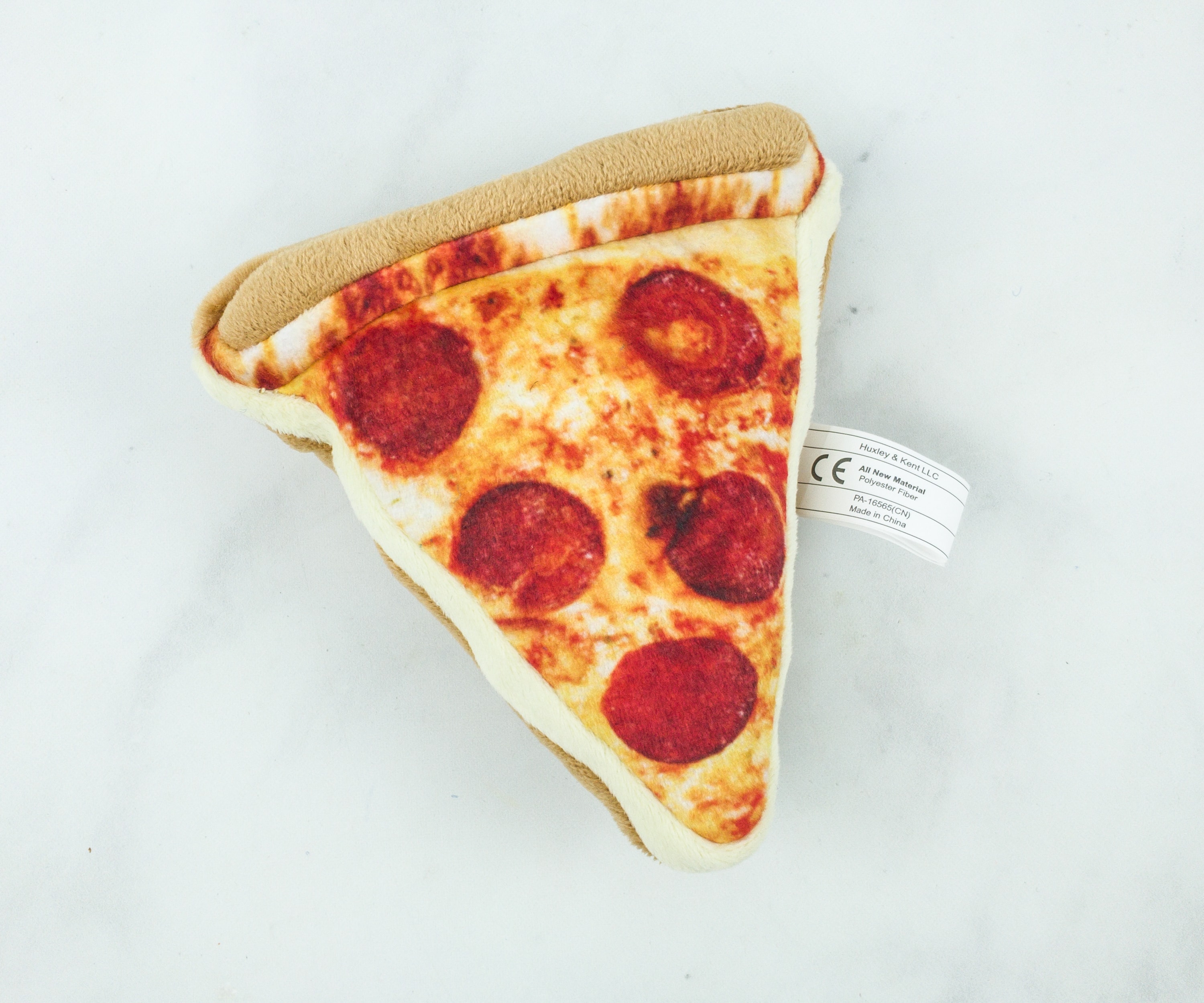 It looks real! My pups think so too as they look ready to attack upon seeing it!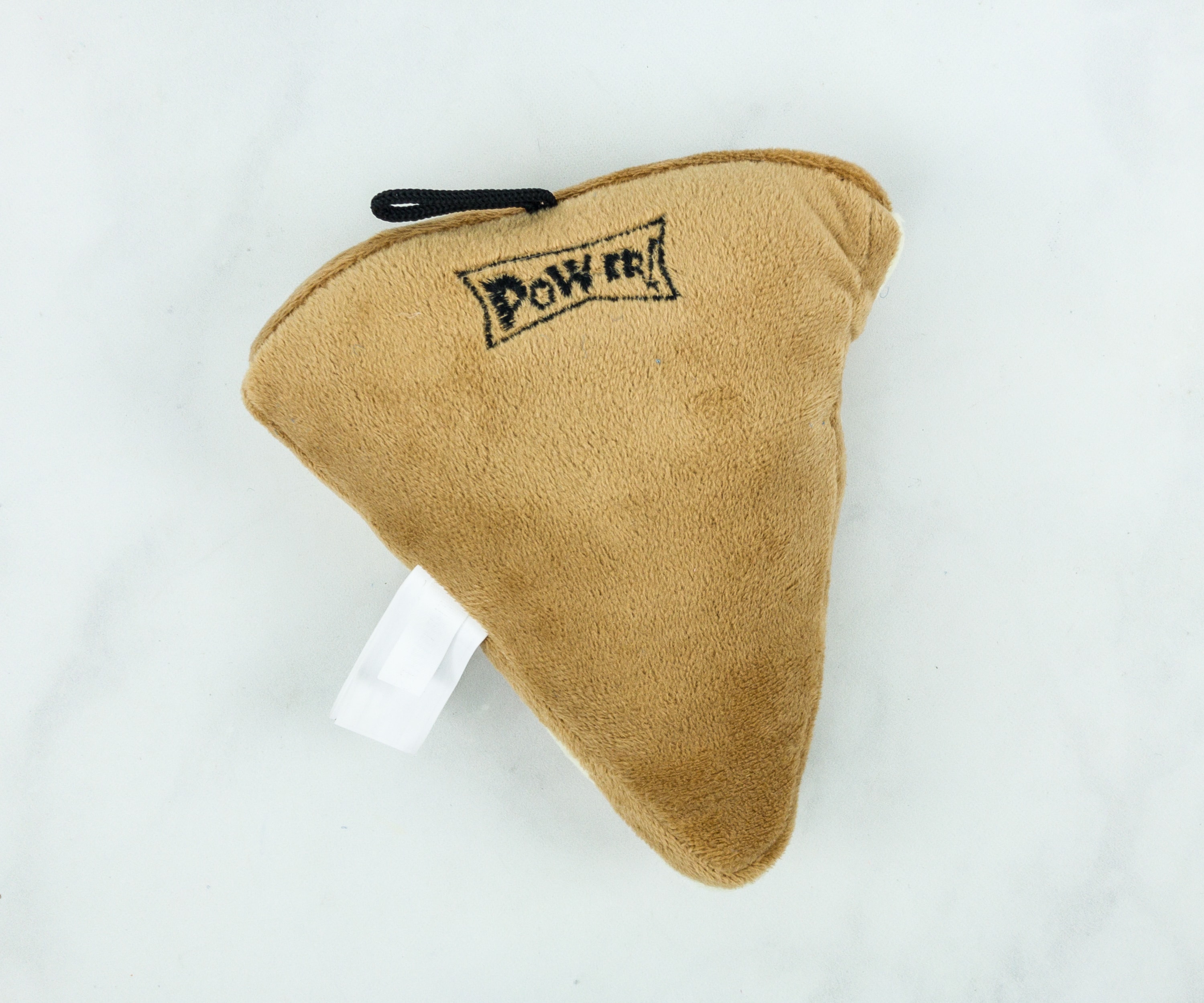 The soft plushie squeaks and my dogs were surprised when they played with it. It's durable so I just let them enjoy their new toy!
Longnew Pet Chili Plush. Another plushie we got is an adorable chili!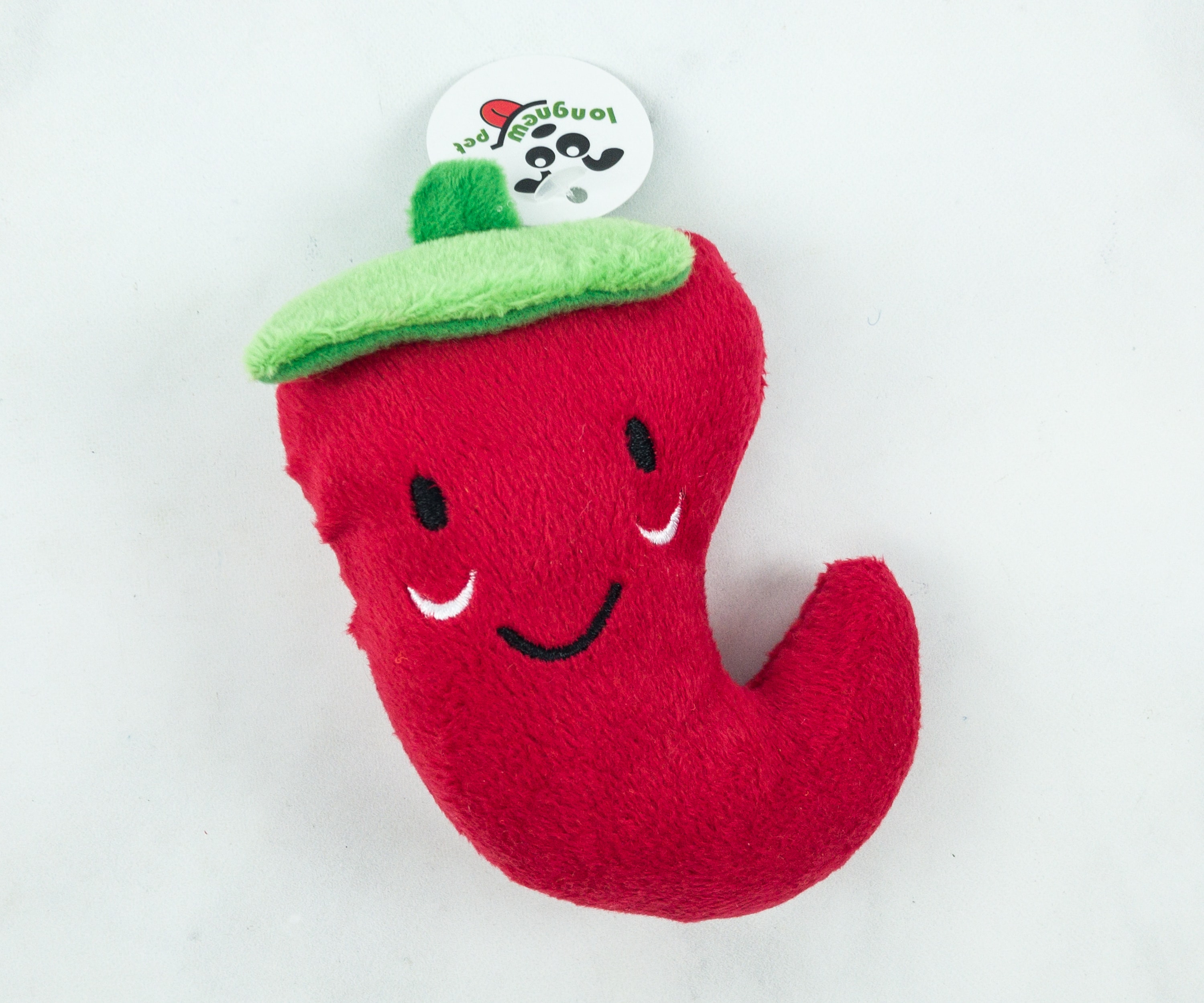 It's also made of durable materials and it squeaks.
Flavorit Breath Dog Chew ($4.87) It's a dog chew to help keep their teeth strong, and their breath fresh!
The chew is mint-infused for fresher breath, and it can be easily cleaned too as it is dishwasher safe!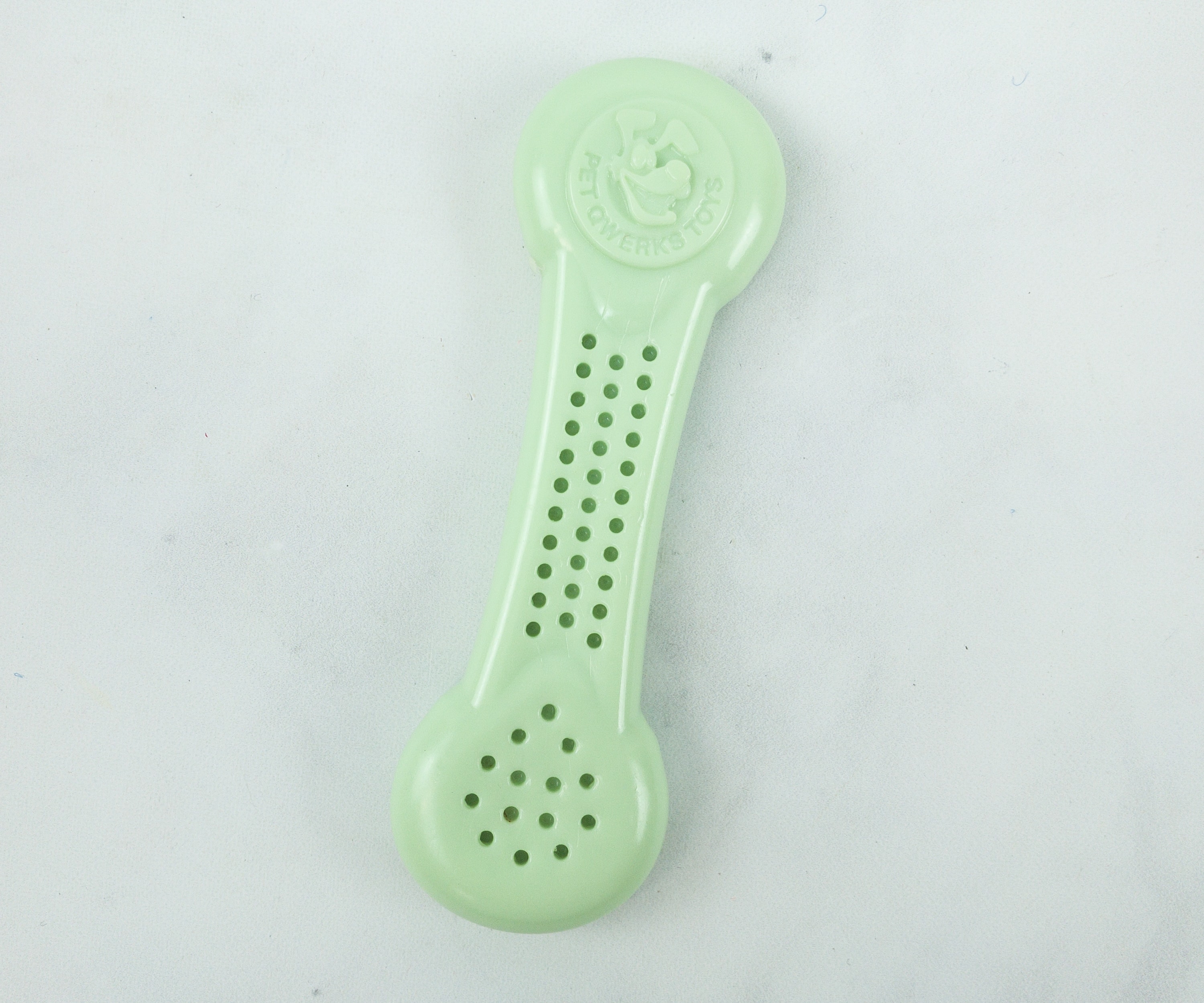 It is made of nylon which is a pretty durable material that can withstand even your pup's hardest bite.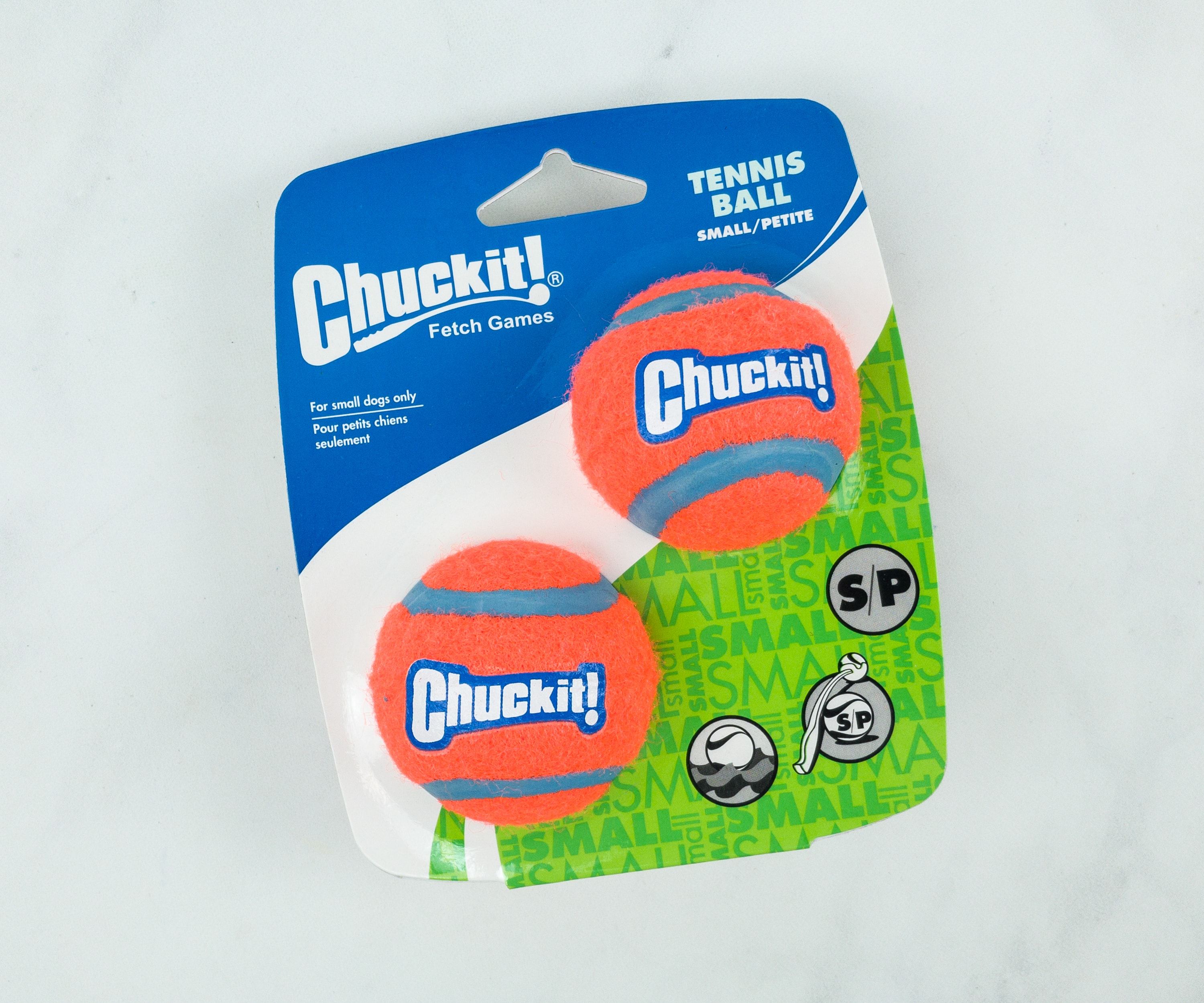 Chuckit! Tennis Ball ($5.44) Another fun toy for the pups to play and chase is this set of tennis balls!
There's two of them so I can play fetch with both pups at the same time! They loved it! Nice and tiny and perfect for cute widdle Frenchies!
This box is a winner, not just for the pups but for us furparents as well! I tried it with my pups that are not Frenchies, and they still loved everything! The box included treats and toys that the pups will love, and the curators are really thoughtful as they also included some stuff for the owners to enjoy too! The pups loved the plushies and the tennis balls, they're actually still playing with them! The pizza-flavored bone-shaped treats are their favorite among the treats included in this box, they're looking for more! Overall, this a great box that even non-Frenchies will enjoy!
What do you think of the December Frenchie Box?