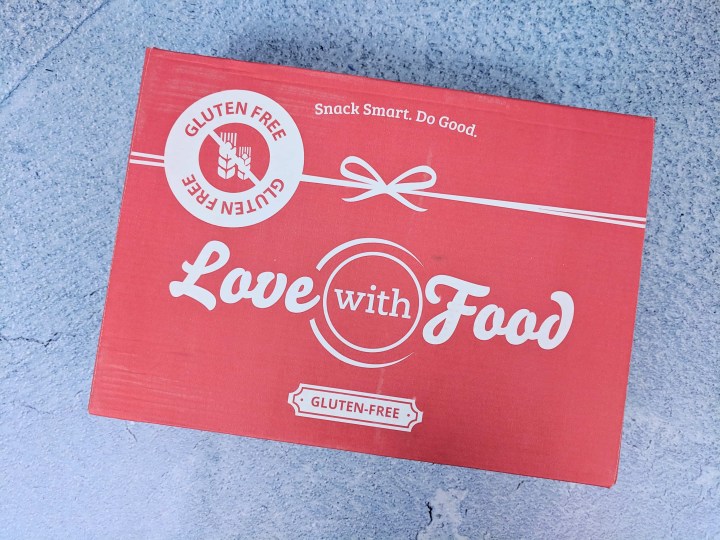 Love with Food Gluten-Free Box sends gluten-free snacks from various healthy snack brands each month. It's an ideal snack pack whether you have an allergy, intolerance, or just avoiding gluten. The same standard of delicious, healthier snacks apply, and each box comes with 11+ snacks – all gluten-free certified! The Gluten-Free Box is $24.99 a month. Love with Food also offers other snack boxes – the classic Tasting Box and Deluxe Box.
DEAL: Get 40% off your first box with this link!
There's an information card on top of the snacks.
Everything in the box! 
Don't forget to share your feedback to earn points towards free snacks!
Enlightened Roasted Broad Bean Crisps. I really liked the crunch and how I was satisfied with only a couple of bites.
Dry roasted Adamame – Sea Salt. Another tasty dry roasted bean, I really like the light salt flavor.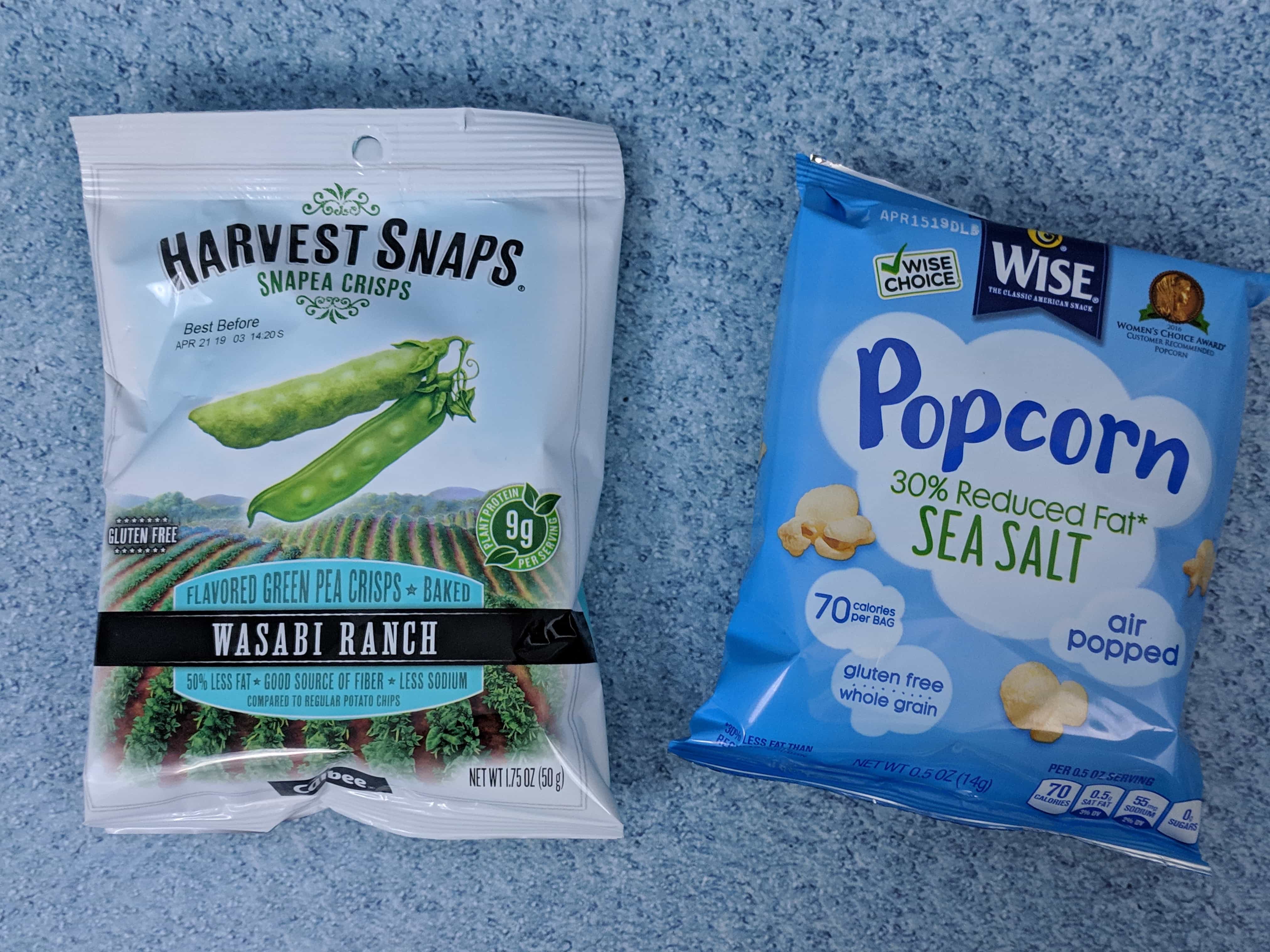 Harvest Snaps – Snapea Crisps – Wasabi Ranch. They are green pea baked puffed snacks. They are light, crispy, and flavorful.
Wise popcorn – 30% reduced fat, sea salt. One bag wasn't enough! The popcorn was fluffy and light, with just a bit of sea salt to really enhance the popcorn flavor.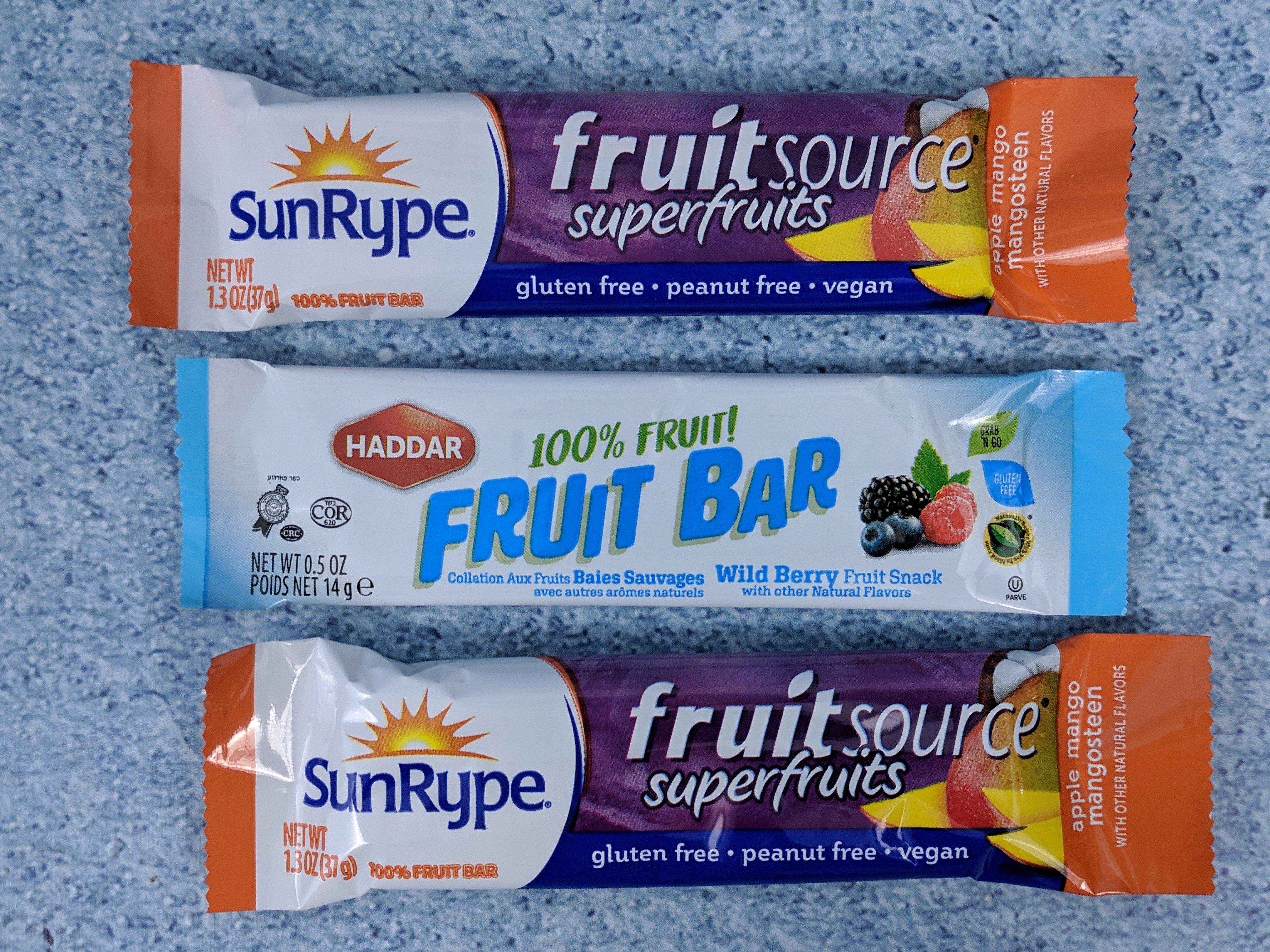 Haddar Fruit Bar – Wild Berry. A delicious fruit bar made with only fruit puree. It's sweet, chewy and tasty.
Sunrype Fruit Source Superfruits Apple Mango Mangosteen. I love that we got two of this bar, so I could share!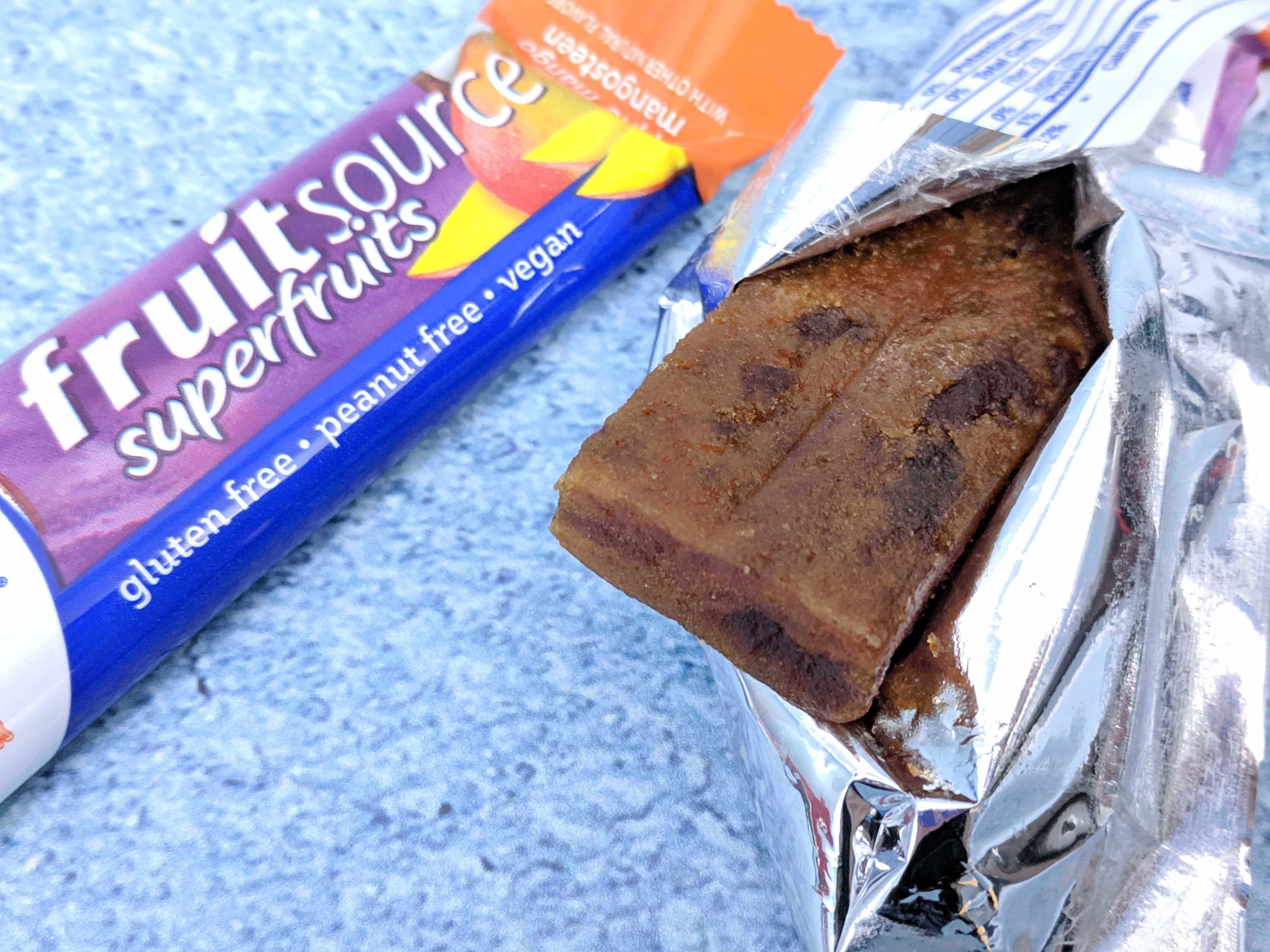 Once again, it's sticky, chewy and it bursts with fruity flavor.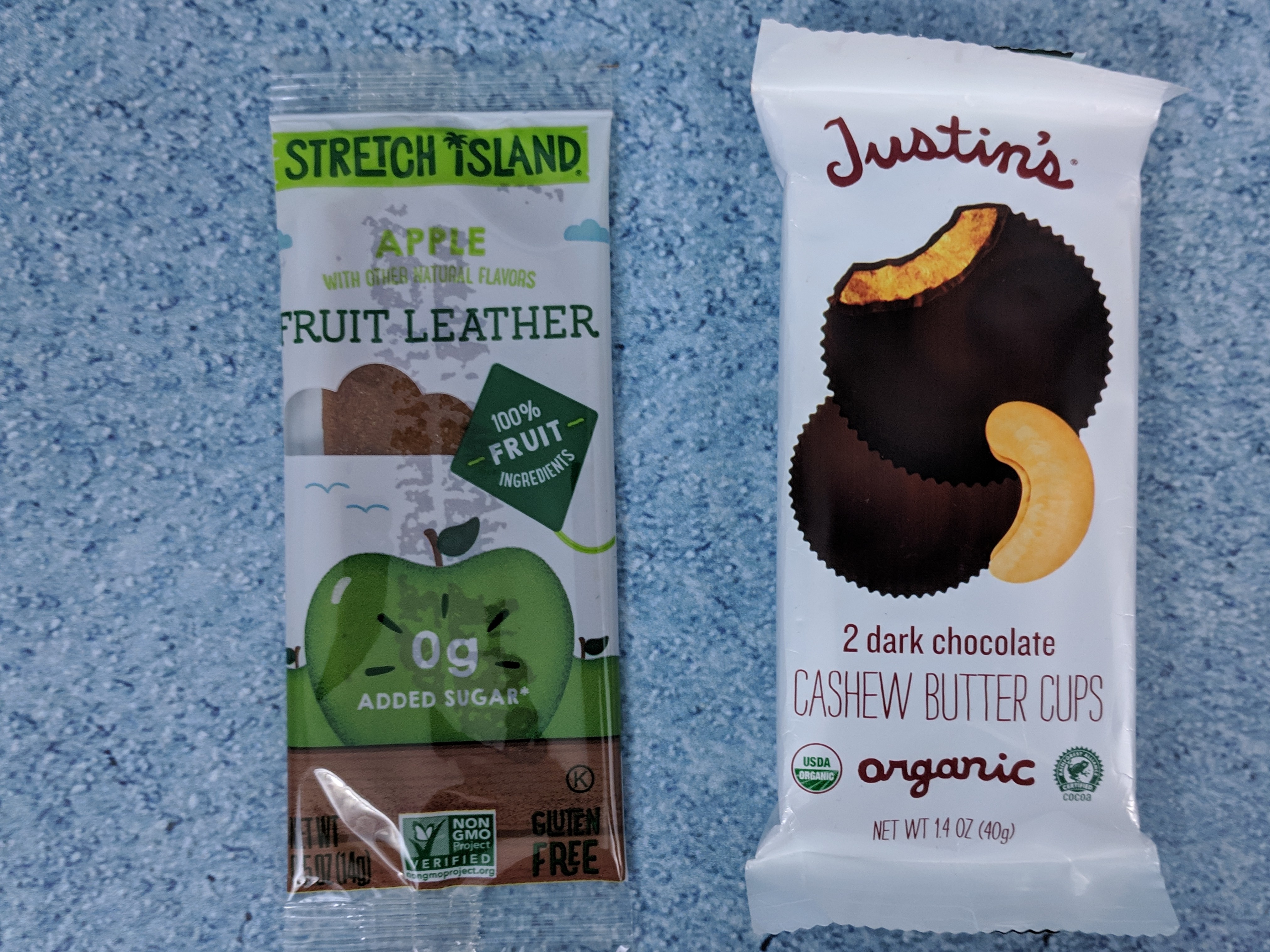 Stretch Island Fruit Leather – Apple. I really like all the fruit bar, and fruit leather are just a thin version of them. Still tasty!
Justin's Cashew Butter Cups. Chocolate covered cashew butter. It's not too sweet, thanks to the dark chocolate, I wished there would have been less chocolate and more cashew butter.
RXBar – Peanut Butter Chocolate. This is a not too sweet mix of chocolate pieces, peanut pieces in a chewy matrix of dates and peanut butter.
SeaSnax – Original. I love seaweed snacks. They are thin, crisp, and fun to eat.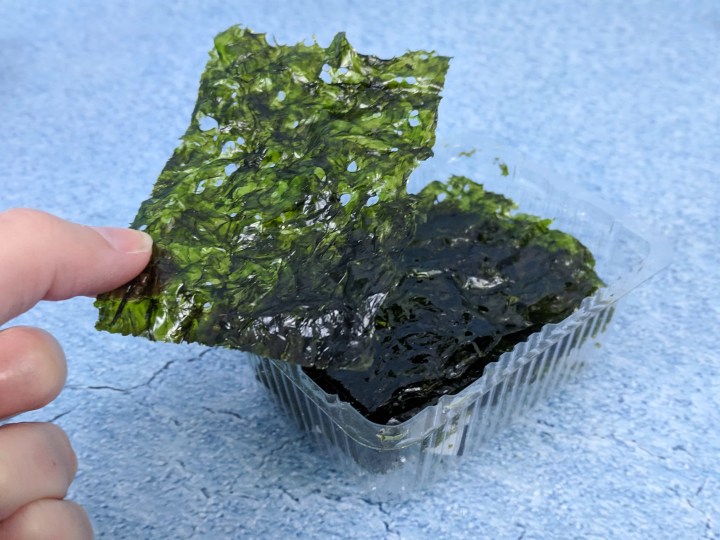 They are a bit oily, but so tasty!
Beach Nut Quinoa Crispries – Vanilla. A small snack, these are like rice crispies bar, but with quinoa.
It doesn't taste different, so it's nice.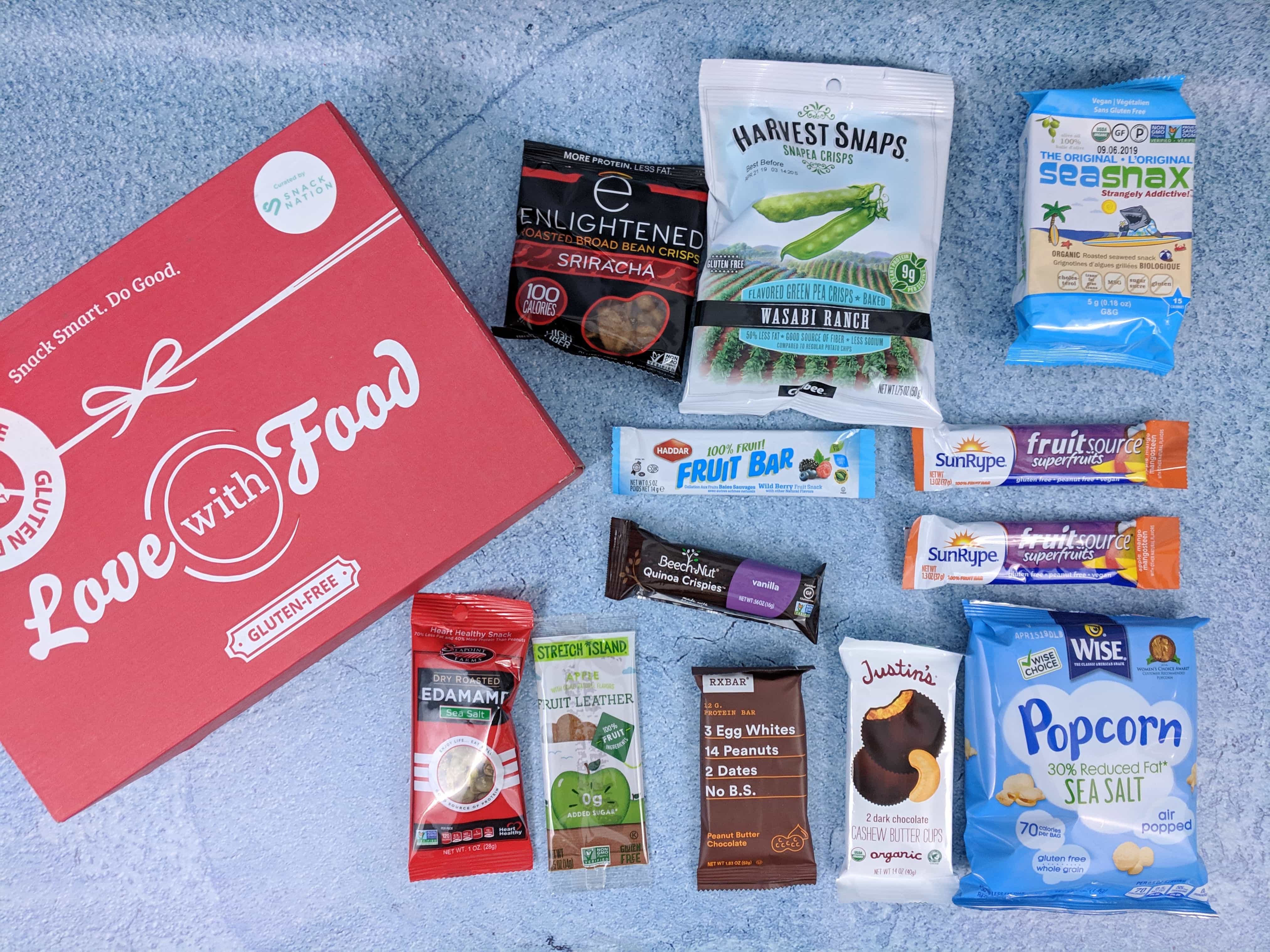 We always enjoy our Love with Food and it's a variety of sweet and salty treats. There's a little bit for everyone, with some new treats and some old favorites. My favorites this month were the seaweed snacks and the harvest snaps, and my husband's were all the fruity ones.
What is your favorite Love with Food Gluten-Free item from this month's box? Share below and let us know!

Visit Love with Food Gluten-Free to subscribe or find out more!