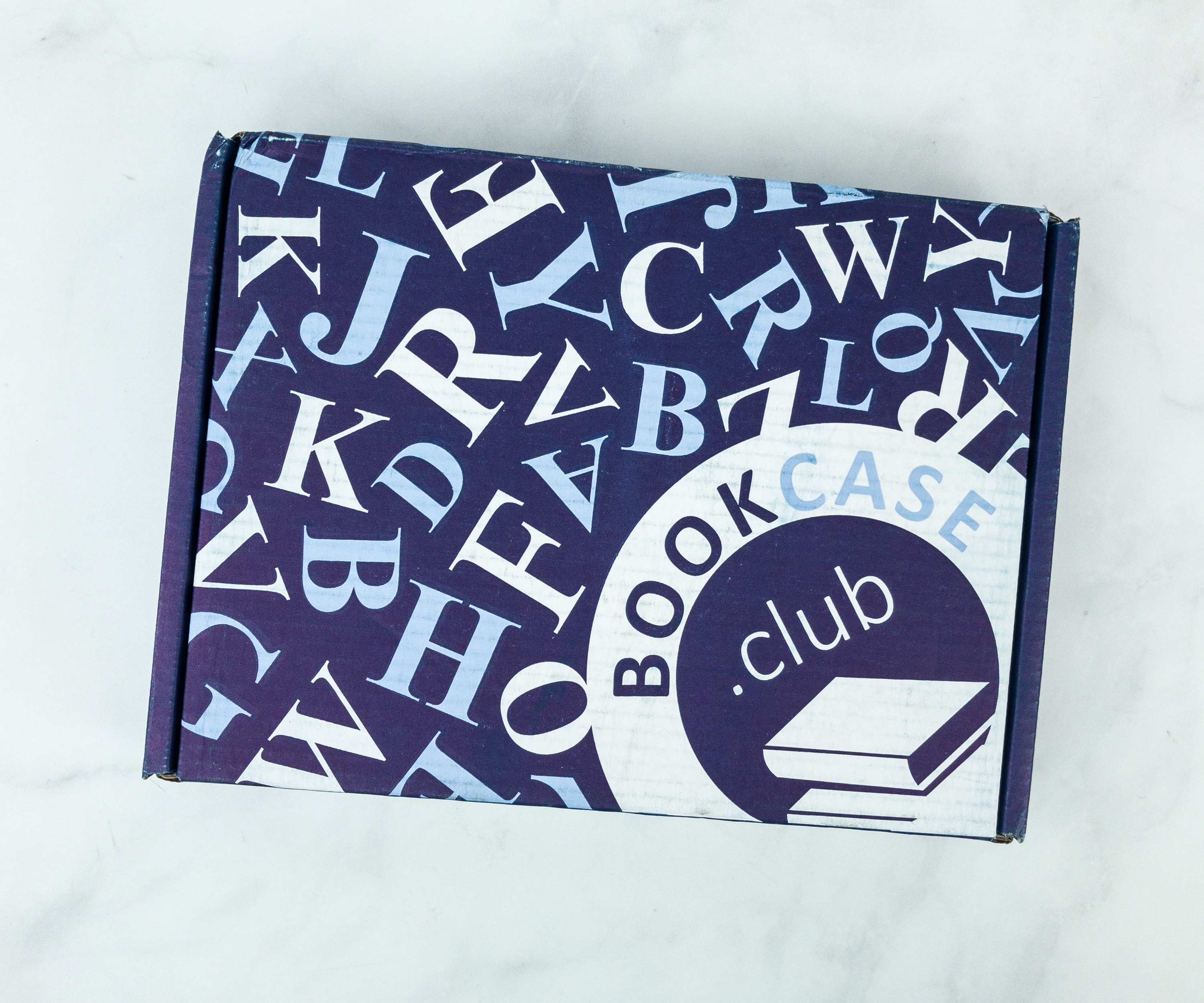 BookCase.Club now has a subscription for children of all ages – the Kids BookCase Club! Starting at $9.99 each month, you'll get a monthly shipment of handpicked books that you and your kids will surely love. Each BCCKids case comes with three handpicked children's books, chosen to ignite the imagination and inspire creativity.
You can customize the subscription depending on your child's gender and age range. Available age categories are newborn to 2 years old, 2 to 4 years old, 5 to 6 years old, 7-8 years old, and pre-teen.
This is the review of the pre-teen box!
DEAL: Save 50% on your first month! Use coupon code HELLOSUB501M. OR Get 10% off your entire order! Use coupon code HELLOSUB10.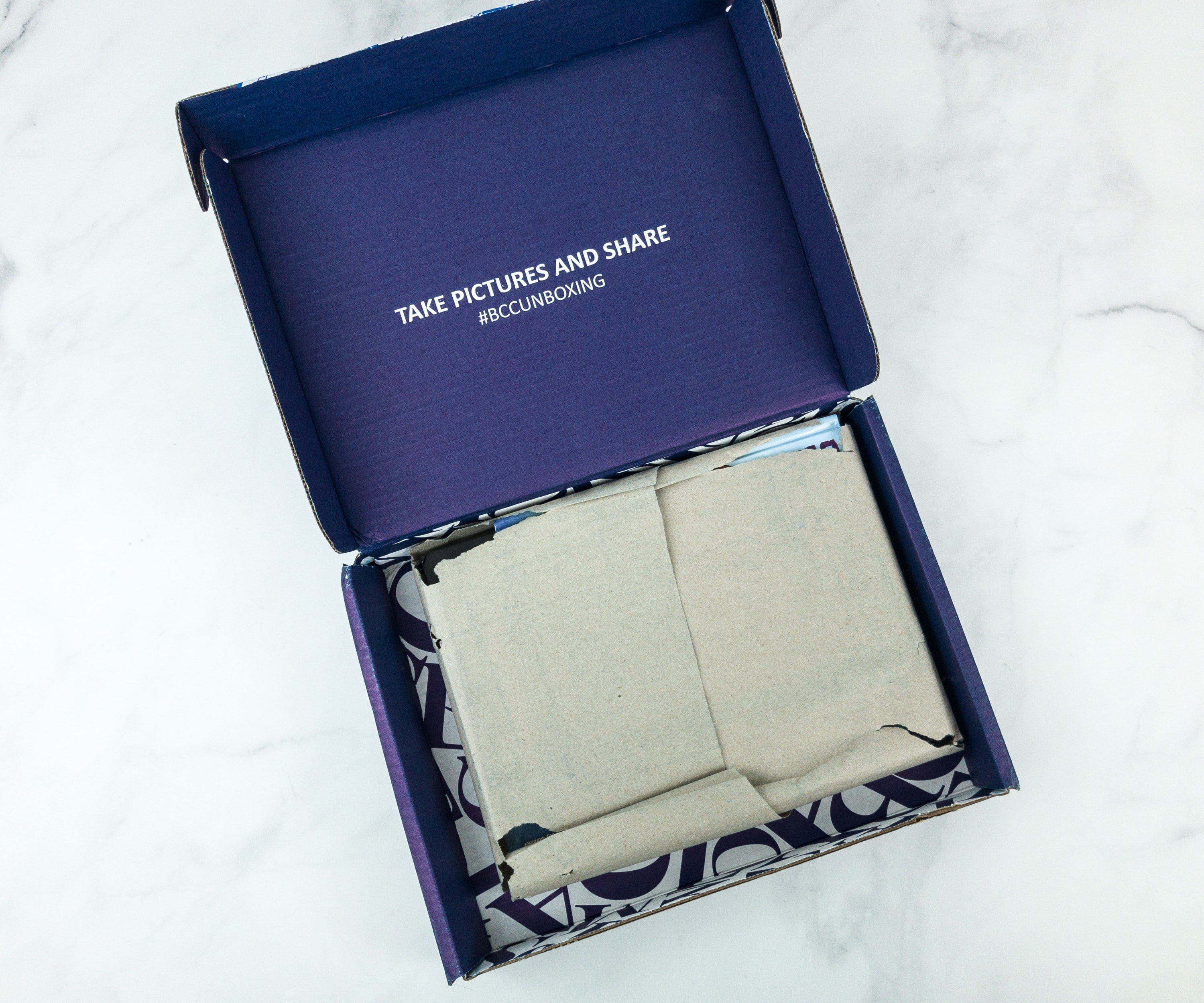 The books are also wrapped in tissue paper.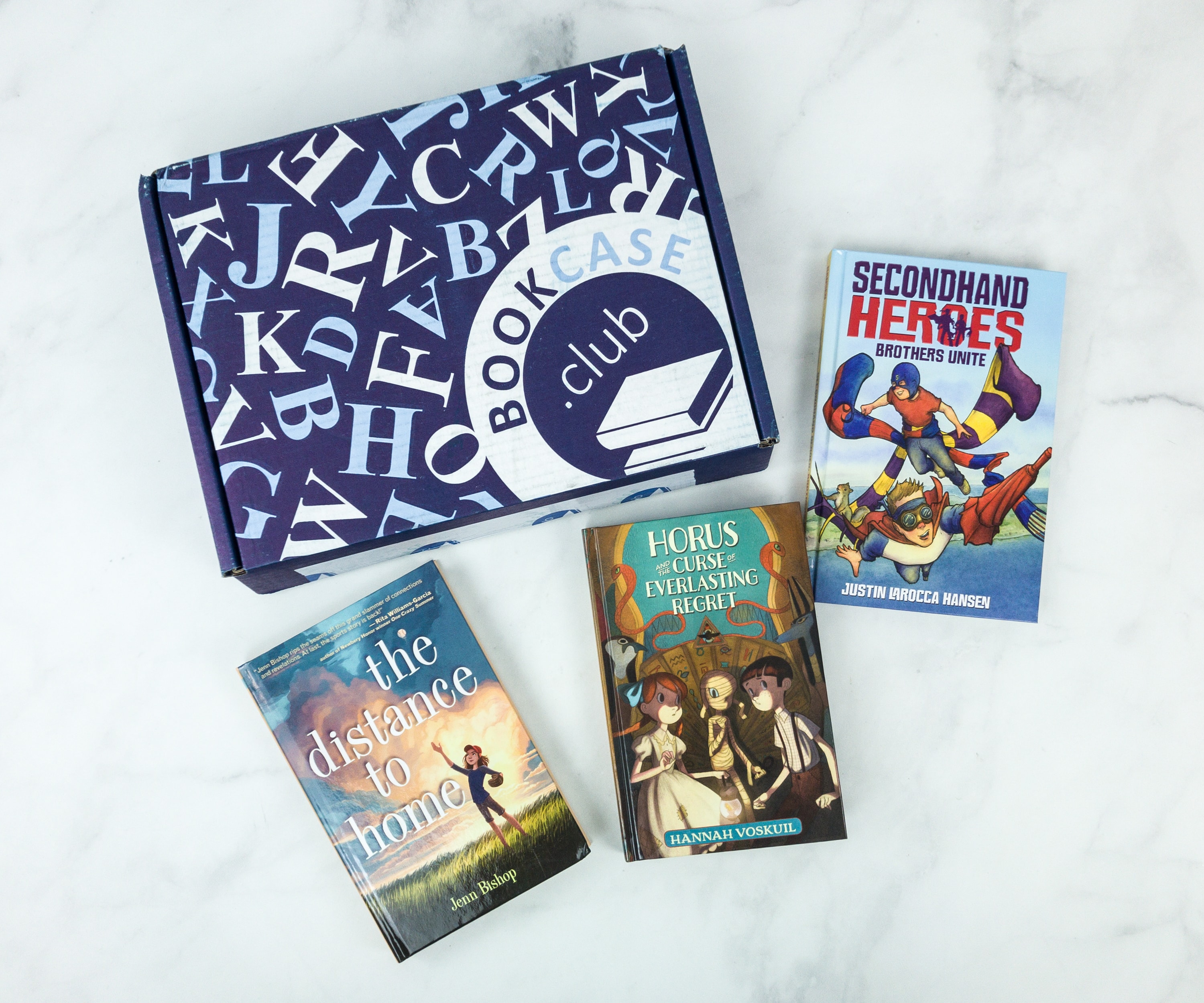 Everything in the January 2019 box!
The Distance To Home by Jenn Bishop ($11.89)
For fans of Lynda Mullaly Hunt and Rita Williams-Garcia, Jenn Bishop's heartwarming debut is a celebration of sisterhood and summertime, and of finding the courage to get back in the game.
 
Last summer, Quinnen was the star pitcher of her baseball team, the Panthers. They were headed for the championship, and her loudest supporter at every game was her best friend and older sister, Haley.

This summer, everything is different. Haley's death, at the end of last summer, has left Quinnen and her parents reeling. Without Haley in the stands, Quinnen doesn't want to play baseball. It seems like nothing can fill the Haley-sized hole in her world. The one glimmer of happiness comes from the Bandits, the local minor-league baseball team. For the first time, Quinnen and her family are hosting one of the players for the season. Without Haley, Quinnen's not sure it will be any fun, but soon she befriends a few players. With their help, can she make peace with the past and return to the pitcher's mound?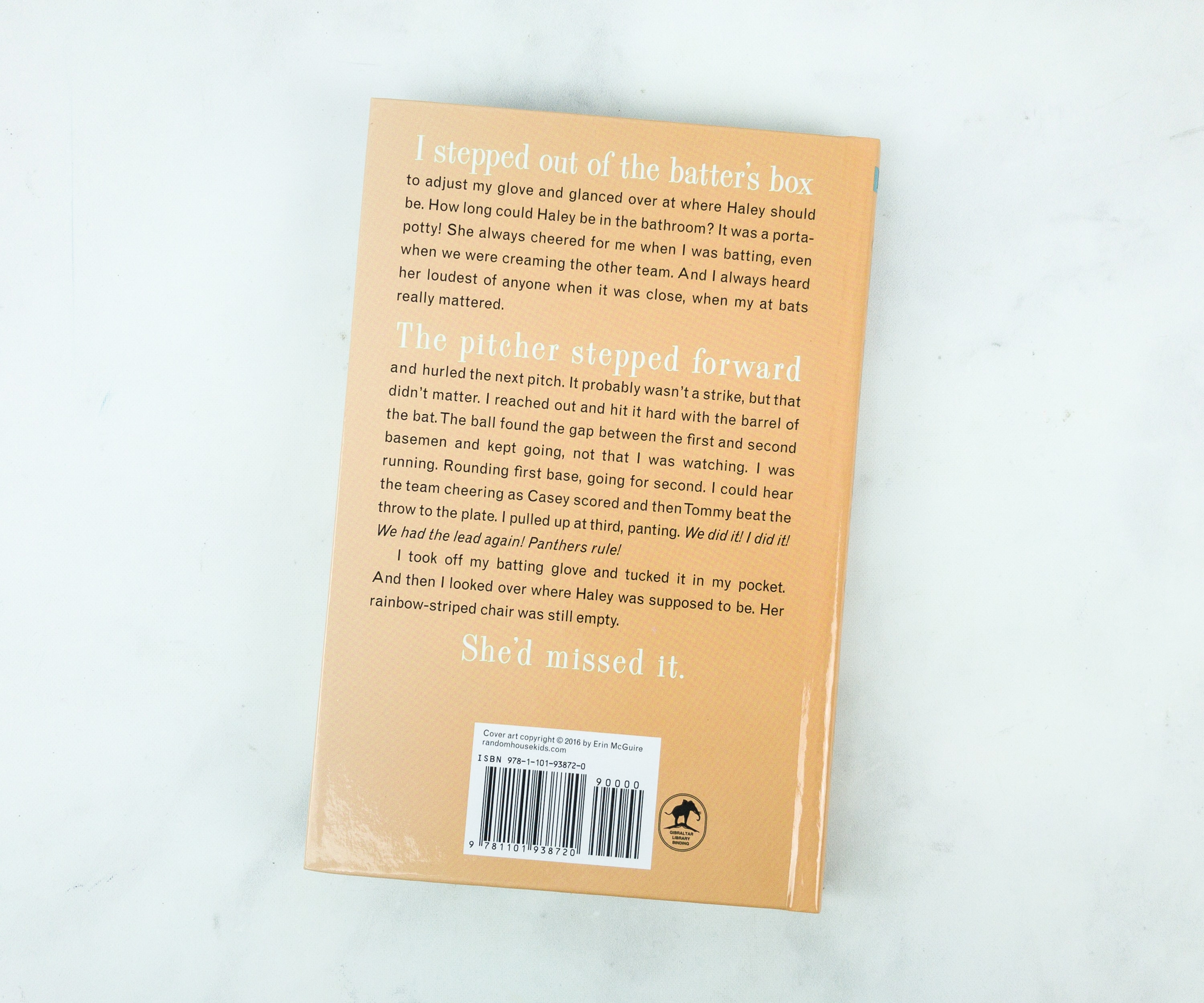 This book is a good read for kids to learn about family relationships, and how someone gets over sadness from a loss of a beloved family member.
The story is great, plus it tells us more stuff about baseball too. It's actually a rollercoaster of emotions reading this book, but in the end, all is well and we're happy that we came across this title!
Horus and the Curse of Everlasting Regret by Hannah Voskuil ($16.99)
Amazon Editors recommend this book for readers who have recently discovered middle grade novels with more intricate story lines.

A mystery-adventure in which a boy, a girl, a pet bat, and a mummy embark on a mission to find a kidnapped girl — and reverse an ancient Egyptian curse.
 
Peter will do just about anything to escape being bullied by his stepbrothers and go to summer camp. Across town, Tunie and her pet bat, Perch, are working hard at the bakery and the local museum to support Tunie's ailing father. When a business tycoon's daughter is kidnapped, Peter and Tunie both decide they could do with some reward money; and after a chance meeting in the Ancient Egyptian Exhibit at the museum, they team up to solve the mystery together.
Things take a turn for the magical when they encounter a mummy called Horus at the exhibit. Together, this unusual trio will find themselves teaming up to rescue the girl and undo a centuries-old curse that just may be the key to it all.
Filled with enchantment, history, and a little bit of luck, Horus and the Curse of Everlasting Regret is a charming adventure and a story of true friendship.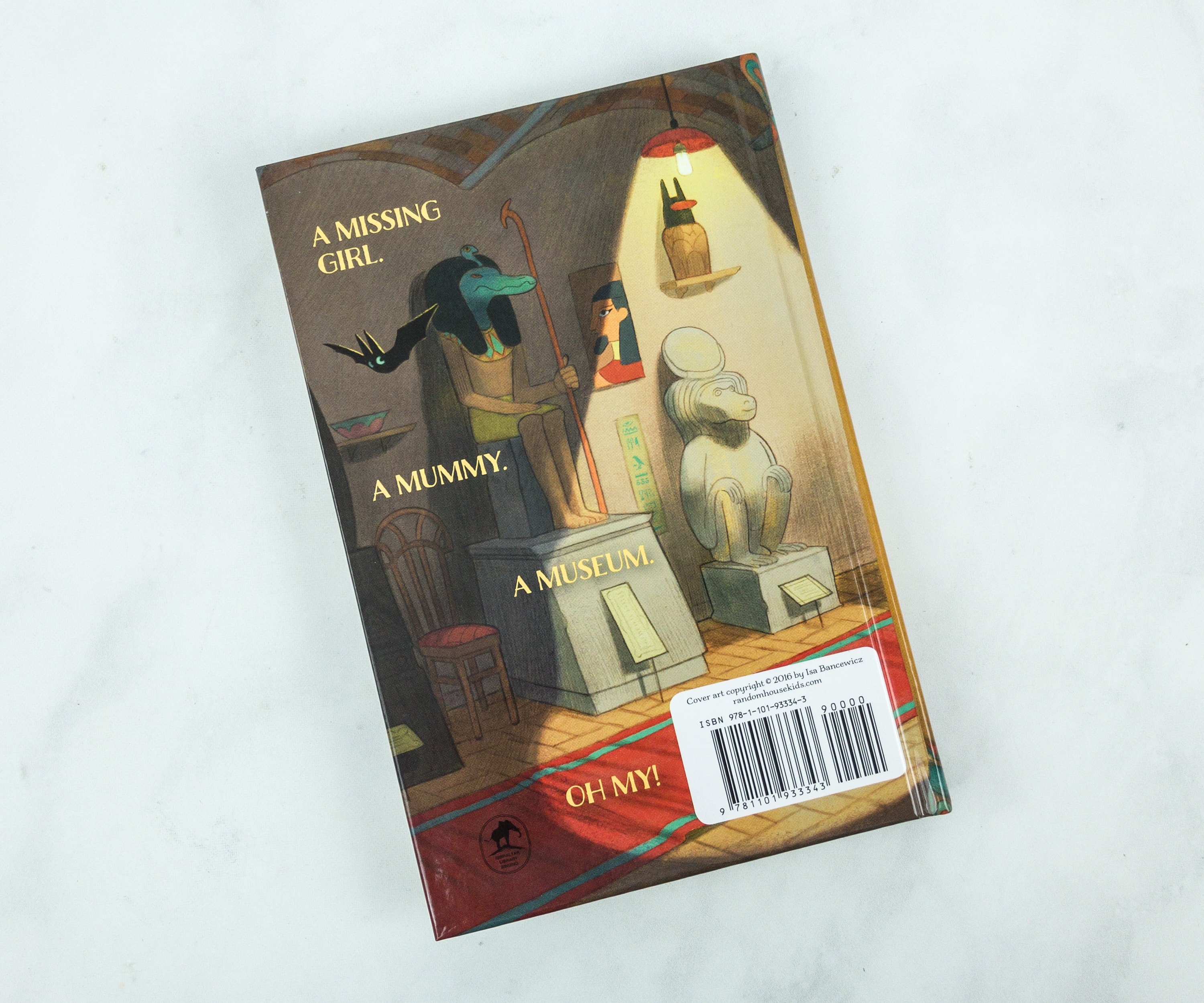 The back of the book added mystery to the story that is about to unfold!
It's actually a fun ride reading this book as it is full of adventure, history, and of course, true friendship! The kids love these kind of stories where they also get to solve mysteries and play as detectives! This is a great fiction selection to get kids wrapped up into the mysteries of ancient Egypt!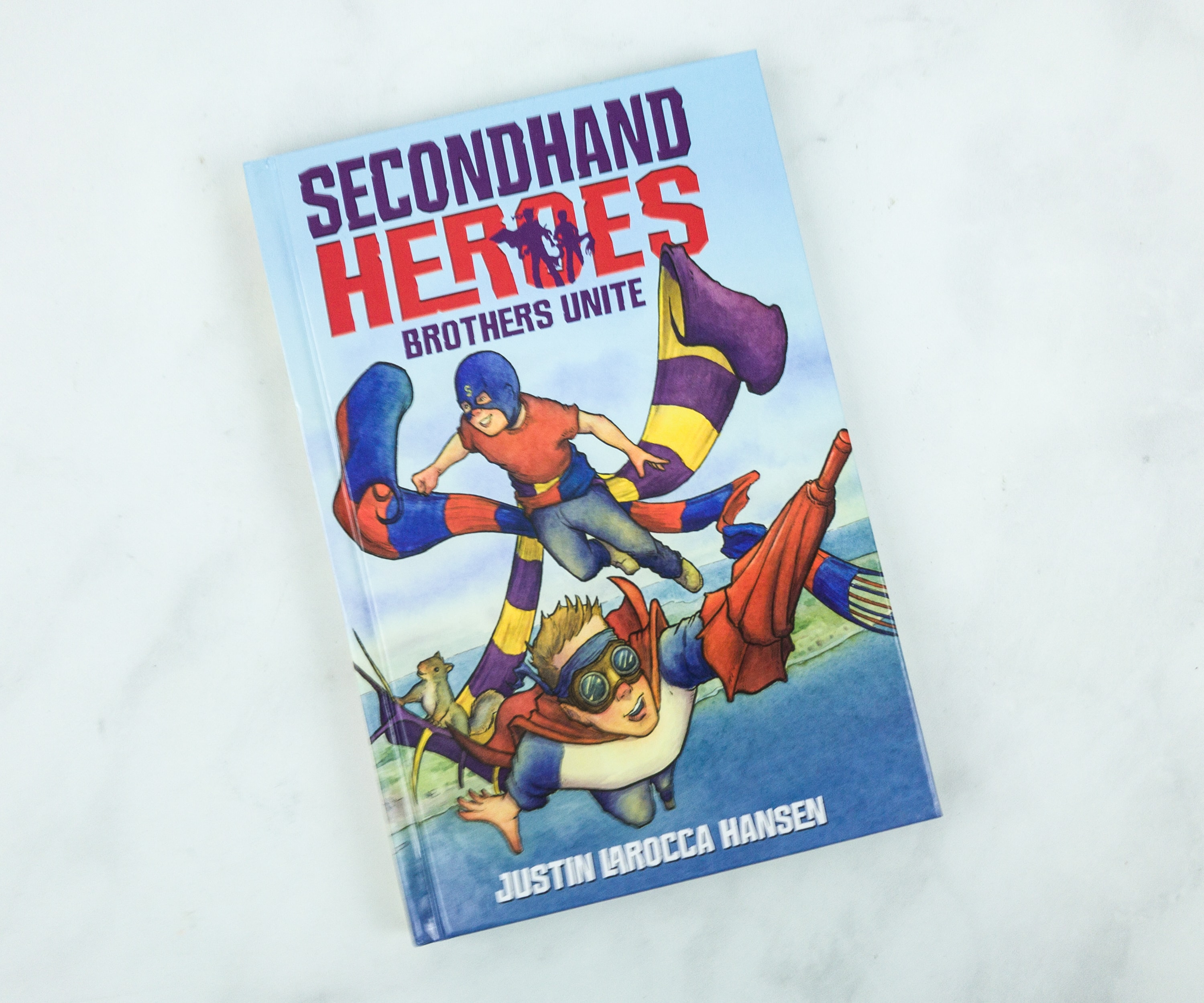 Secondhand Heroes Brothers Unite by Justin Larocca Hansen ($9.89)
Perfect for fans of Amulet, Sidekicks, and Zita the Spacegirl, this graphic novel series debut introduces Stretch and Brella, a pair of ordinary brothers whose extraordinary yard sale discovery turns them into superheroes

Tuck and Hudson are just two average suburban brothers—until their mother buys them a scarf and an umbrella at a yard sale. Quickly, the brothers realize that these ordinary-looking objects are full of magic, and that, with the help of their squirrel sidekick, they can use that magic to fight evil. As the boys move from fighting their neighborhood nemesis to facing bigger foes, they become Stretch and Brella, the unstoppable brother superhero duo. Soon, Stretch and Brella find themselves in another realm, where they take on enormous dragons and an evil knight in an incredible graphic novel adventure.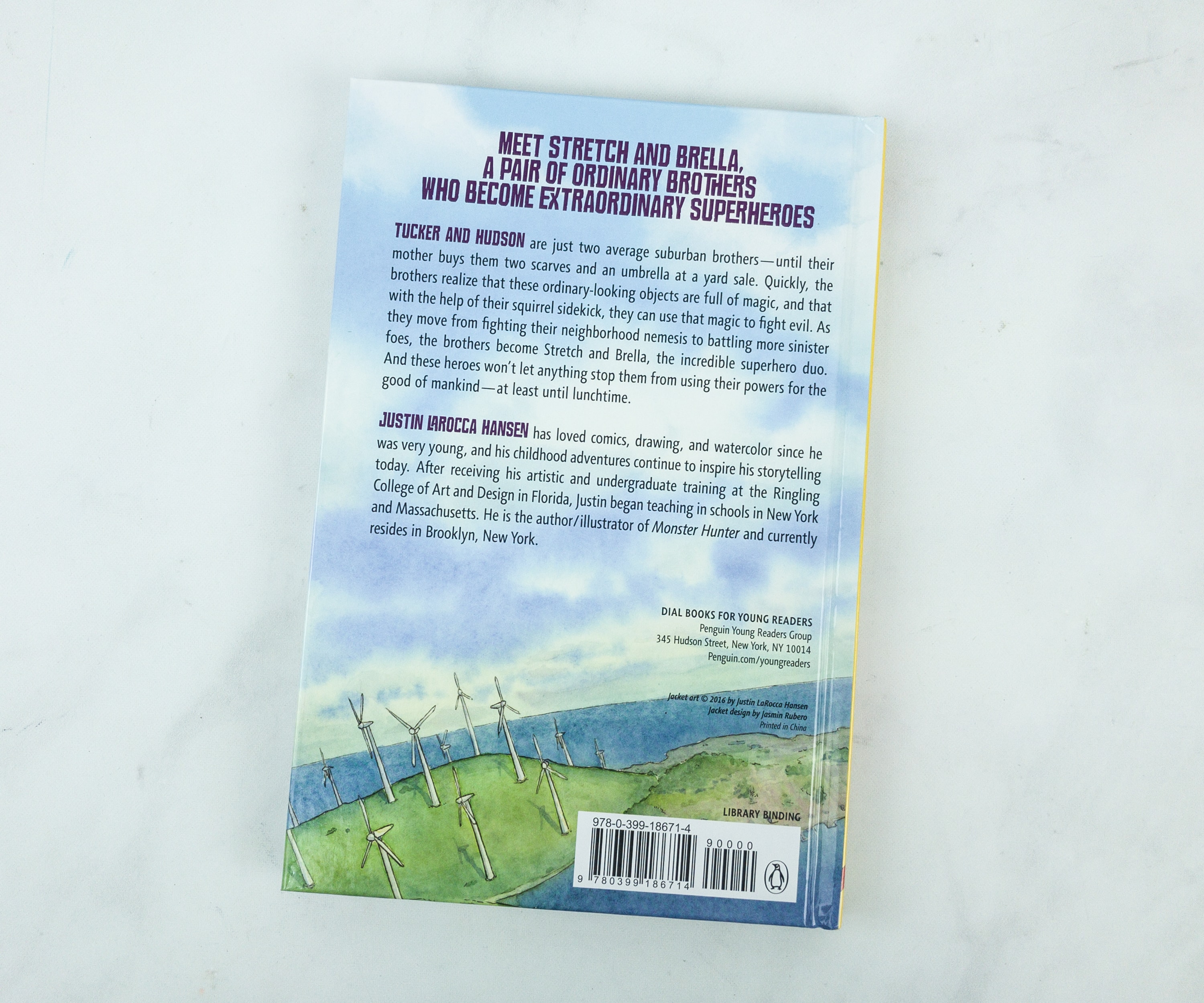 It is another superhero story that my kids love. Tucker and Hudson, the main characters of the story, turned to Stretch and Brella, with the help of a magic scarf and umbrella!
We also love that the book is in a comic format, it makes everything more colorful and interesting!
The glossy pages have these high-quality images that perfectly illustrated the brothers' adventures, saving the world and the other realms from evil! The kids just gobbled this one up!
The books this month are full of fun adventure, and my kids loved great adventure stories! Among the three, they really loved the superhero book, and the mystery book came in a close second, so as the first book that tells us about family. Kids BookCase Club doesn't disappoint in sending out great titles perfect for kids that even grown-ups will come to love. We're looking forward to more interesting and beautiful titles, and of course, potential favorites!
Are you getting Kids BookCase Club?