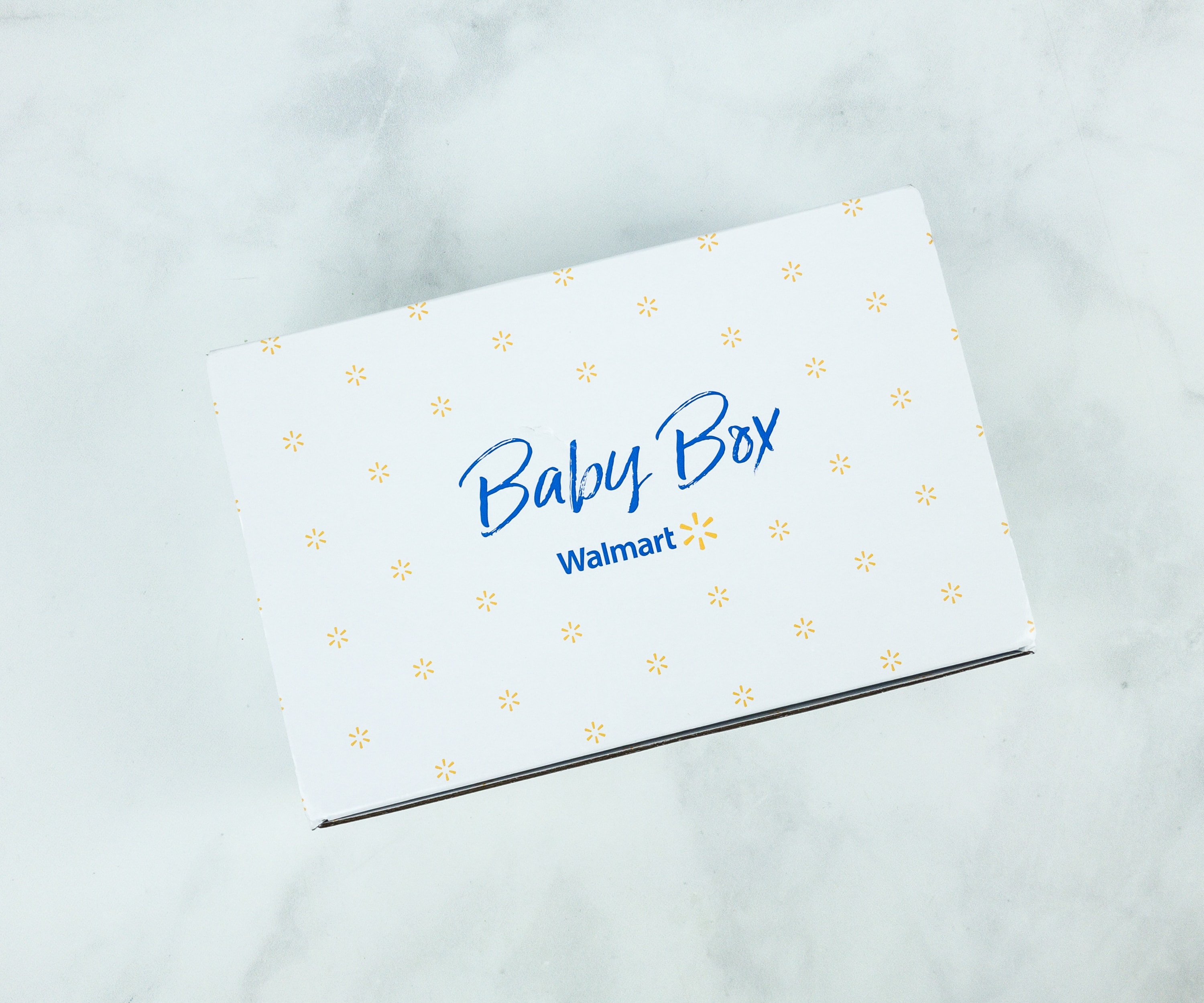 Walmart Baby Box is a 3 box subscription sample box with essentials for the new stage of your baby's life. For $5 per box, you'll get a box of stage-relevant product samples of items sold at your local Walmart and Walmart.com. There are 3 levels of the box: prenatal, newborn/infant, and toddler.
This is a review of the toddler Walmart Baby Box.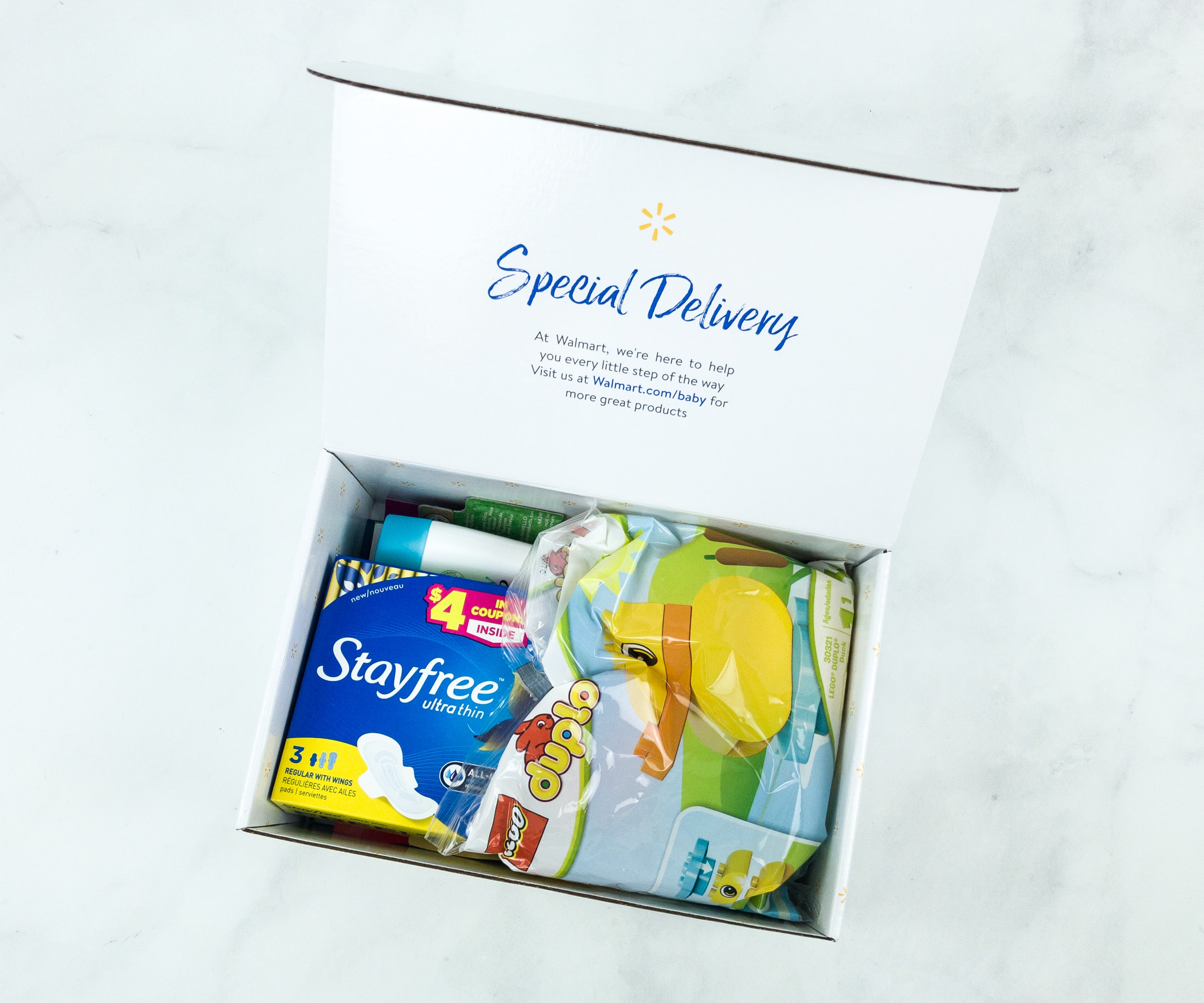 Each box is filled with items in sample sizes so you can try out different items and brands to find the best one that works for you and your baby.
We got an information card from Walmart that features their website where you can get more items for your baby. You can get free 2-day shipping without any membership needed, plus, you'll get free shipping if you order $35 and above.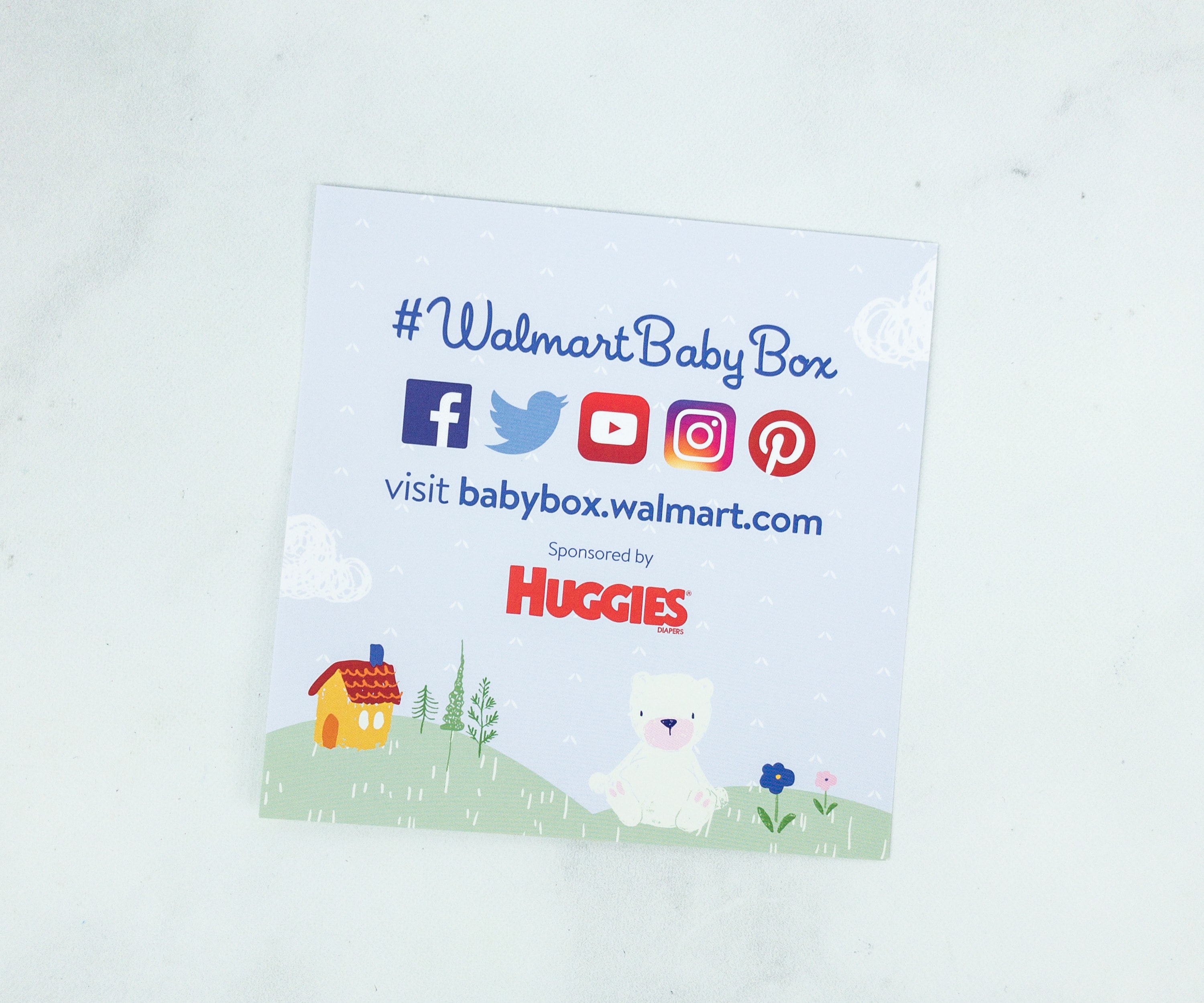 At the back of the card are their social media accounts that you can follow or visit.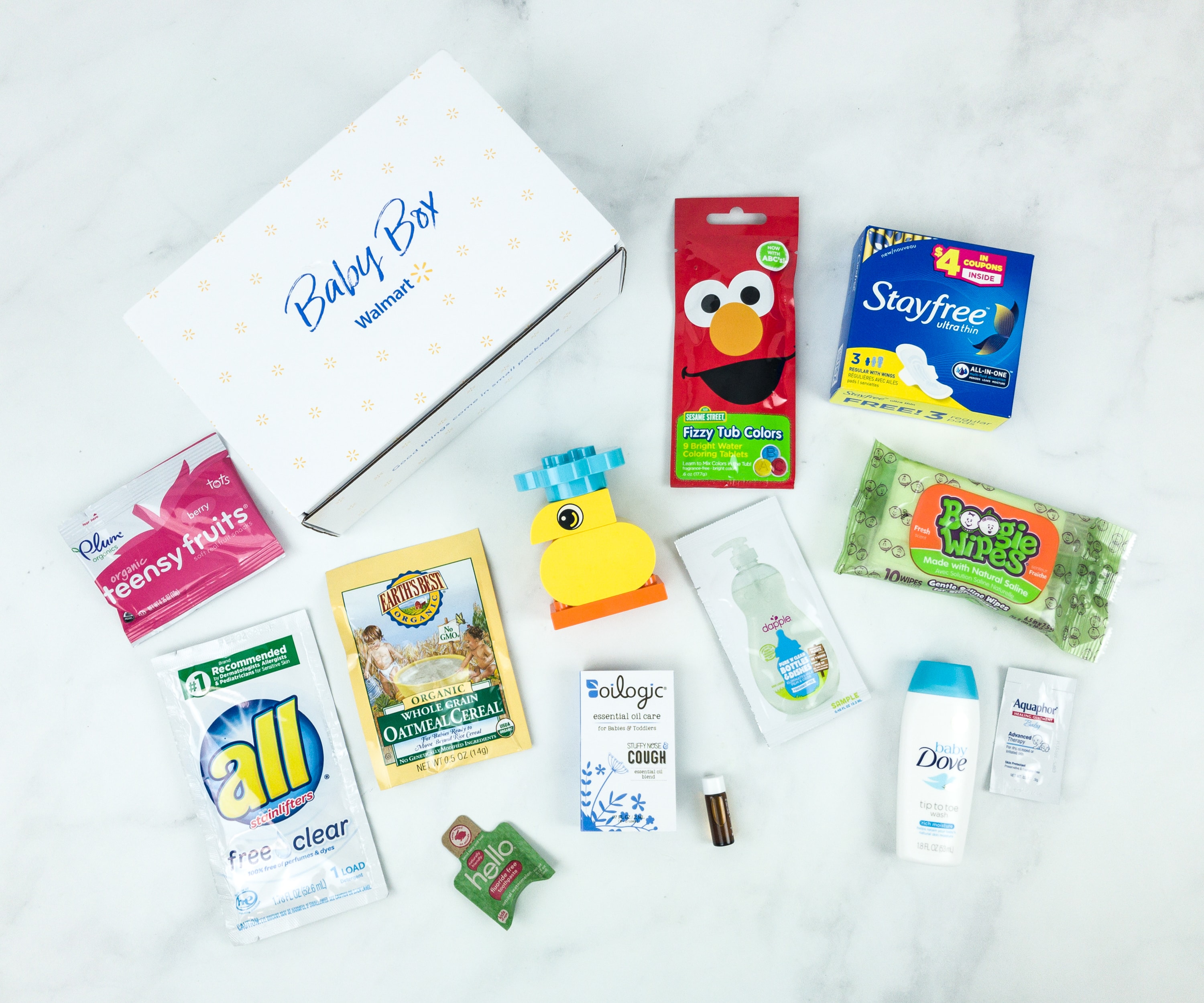 Everything in this box!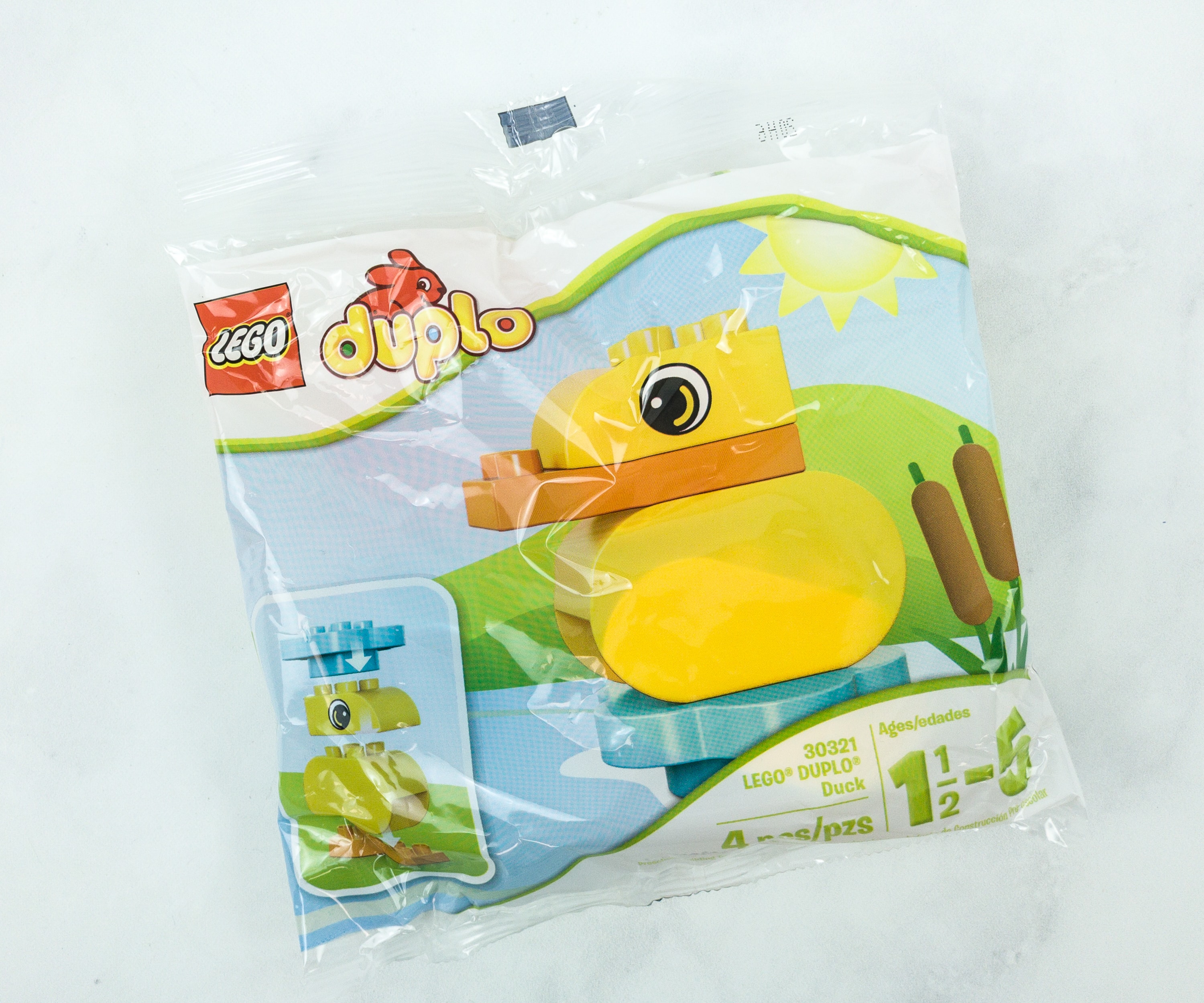 Lego Duplo Duck. It's a sampler toy ideal for kids ages 1 and a half to 5 years.
Inside the pack are four Lego Duplo bricks that can form the cute little duck. It's also great that there are no small parts that might be swallowed.

Here's how it looks like when assembled. This is a great starter pack for toddlers to test their motor skills.
Sesame Street Fizzy Tub Colors Coloring Tablets ($0.36) To make bath time fun, we got a pack of coloring tablets. It's fizzy and it does produce a bright color in the tub. You can even mix them to create new colors.
All With Stainlifters Free Clear Detergent ($0.10) Free of perfumes and dyes, this detergent is non-irritating so it's safe to use on kids' clothes. It can also be used for hand washables and with liquid bleach as needed.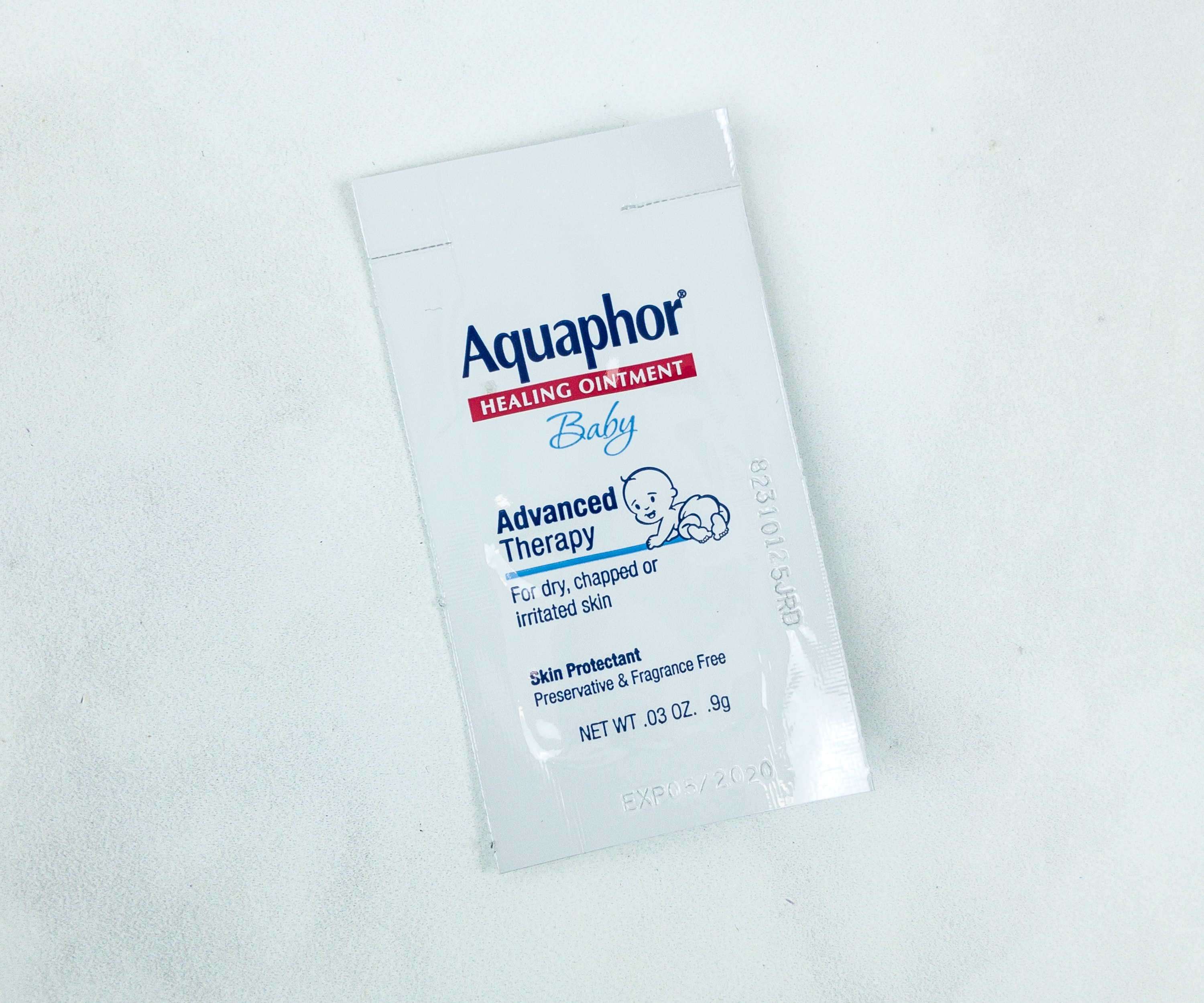 Aquaphor Healing Ointment Baby Advanced Therapy ($0.04) It's a healing ointment in a travel pack, formulated to soothe a baby's dry, chapped, and irritated skin. The formula is dermatologist recommended and even promises to alleviate rashes.

Plum Organics Organic Teensy Fruits Berry Fruit Snack ($0.55) A healthier alternative to candies, this fruit snack is made from certified organic, non-GMO ingredients. Each piece is small and soft enough for toddlers. It tastes delicious, just like real berries!

Boogie Wipes in Fresh Scent – 10 pack ($1.33) These wipes are unique because they're made with natural saline. The saline solution in each wipe is designed to combat any bacteria or virus, so your baby can be free from allergic reactions and common cold. It can even help dissolve any gunk that is clogging their nose.
Earth's Best Organic Whole Grain Oatmeal Cereal ($0.18) Here's a pack of whole grain oatmeal cereal for babies who are ready to try out new food aside from the usual baby food. Fortunately, this is made from organic whole grain oats, so there should be less irritation in the stomach.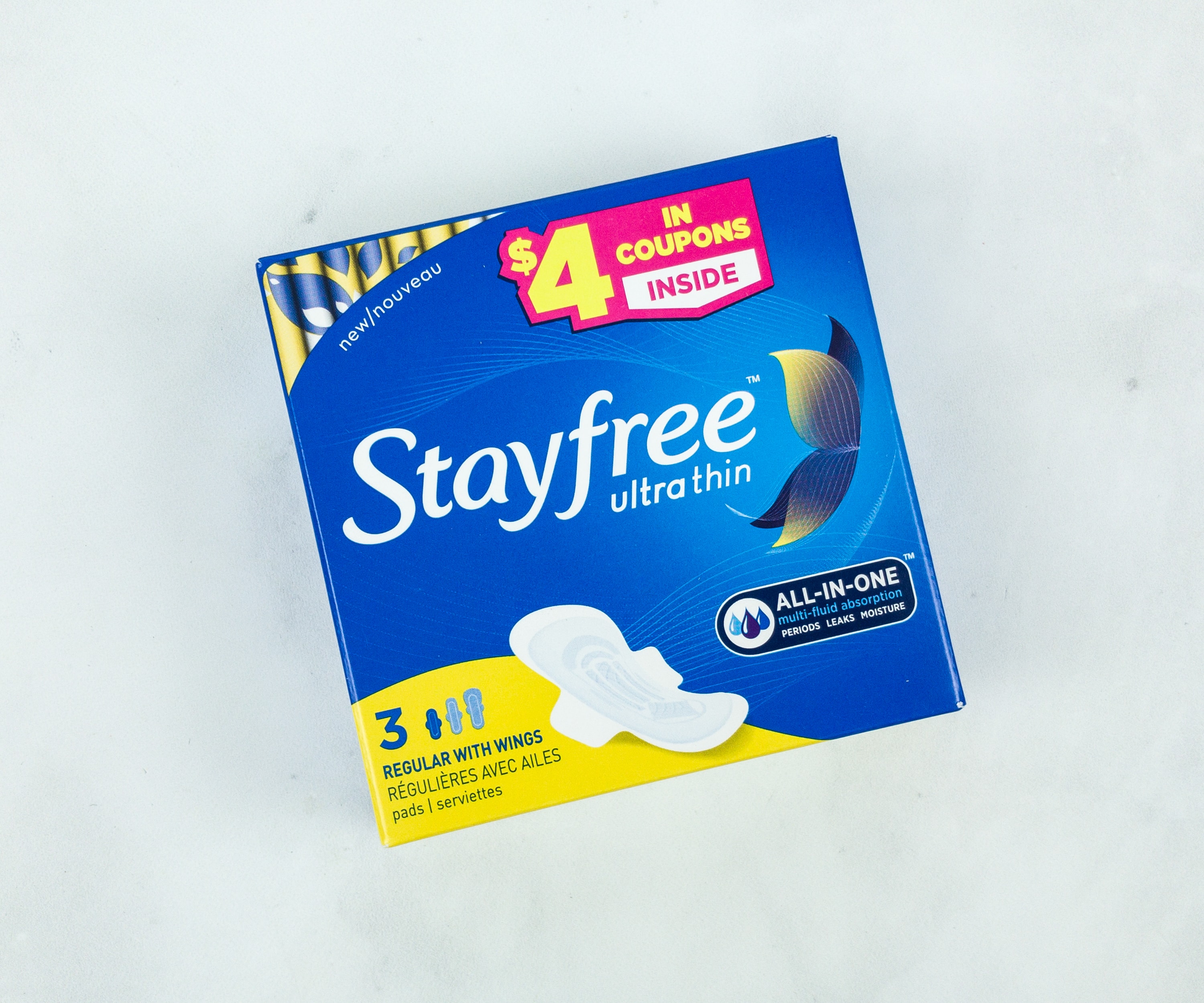 Stayfree Ultra Thin Regular With Wings ($0.42) It's nice that Walmart added something for moms in their baby box. This pack of ultra-thin regular sanitary pads with wings is made with Thermo Control Technology which helps wick moisture away.

Dapple Pure N' Clean Bottles & Dishes ($0.13) Another sample I'm eager to try is this dish liquid perfect for cleaning my baby's bottles and dishes. One drop can go a long way plus it's free from fragrance and other harmful substances. It's  also ideal for cleaning sippy cups, pacifiers, and breast pump components.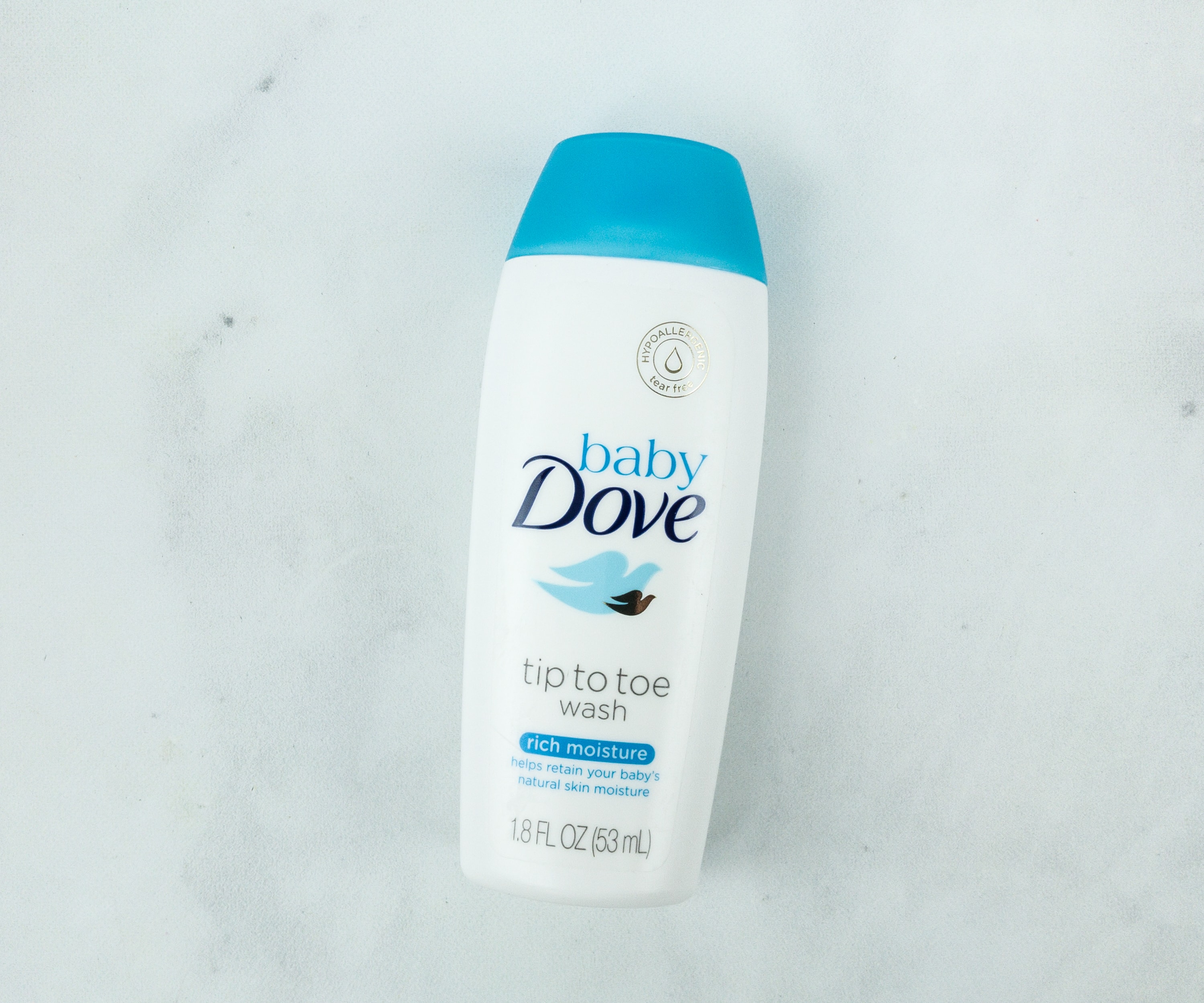 Baby Dove Tip To Toe Wash ($0.70) This baby wash is tear-free and hypoallergenic. It is formulated to replenish essential nutrients and moisture, keeping baby's delicate skin safe and nourished. The scent is mild as well.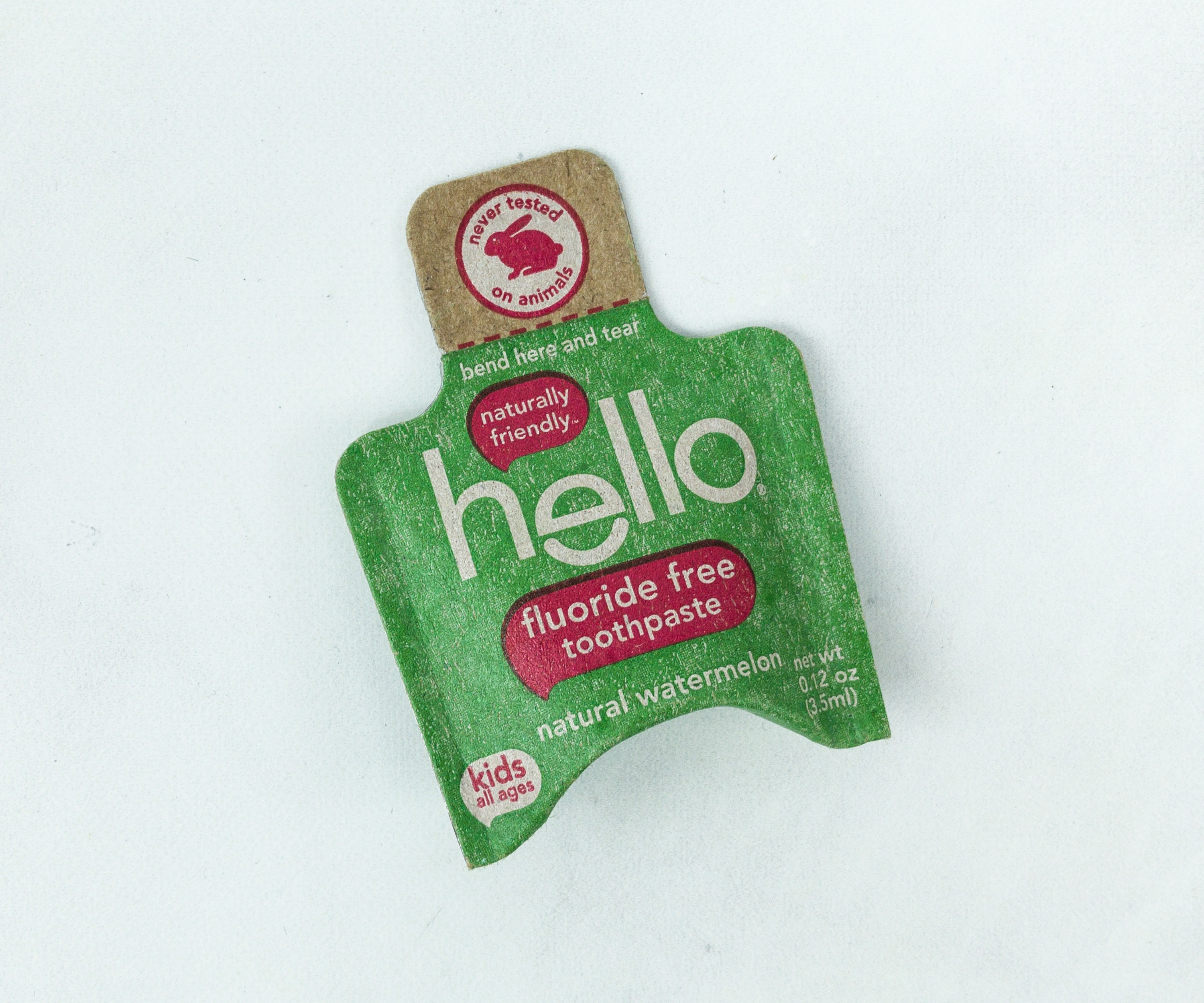 Hello Fluoride Free Toothpaste in Natural Watermelon ($0.11) Brushing the teeth could be a daunting task for kids, so it's helpful to use fun and flavored toothpaste that they could look forward to during toothbrush time. This one comes with a natural watermelon flavor it comes with makes brushing time an enjoyable one.
Oilogic Essential Oil Care Stuffy Nose & Cough Essential Oil Blend ($0.06) Stuffy nose and cough can make it difficult for your little one to breathe or sleep well at night, and because we parents don't want to rely much on medications, this oil blend may help alleviate their condition. This product is made from pure essential oils which means that you should discuss its use with your pediatrician to ensure that your baby won't be harmed by it, just to be on the safe side.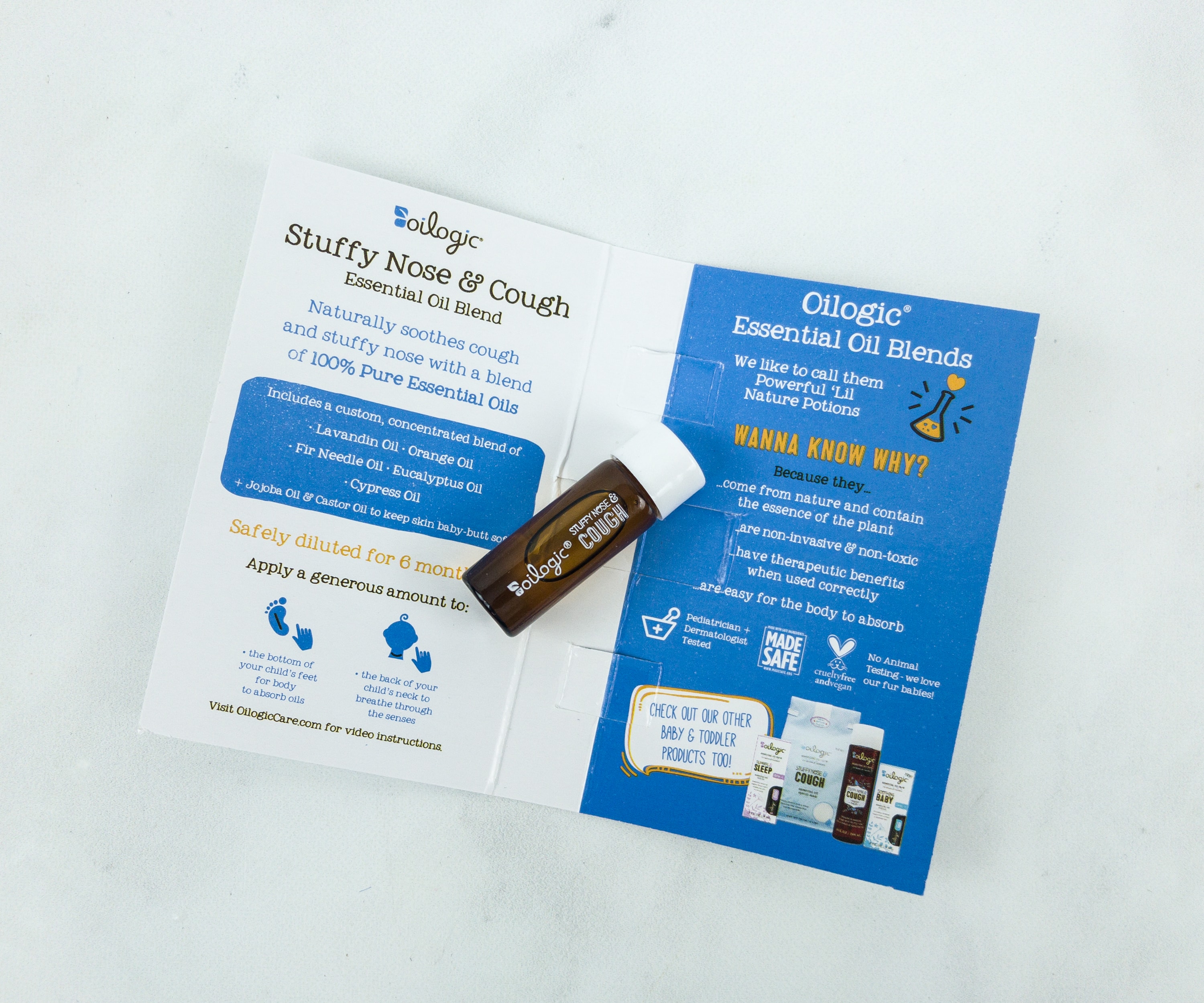 It's a sampler bottle of essential oil blend that is designed to reduce stuffy nose and itchy throat to combat cough.

There is an information sheet included on how Duplo can be used to refine your baby's motor skills. You can use this as a guide too.
We got information sheets as well and they're about various products you can get from Walmart.
It's nice that Walmart has added coupons in the box.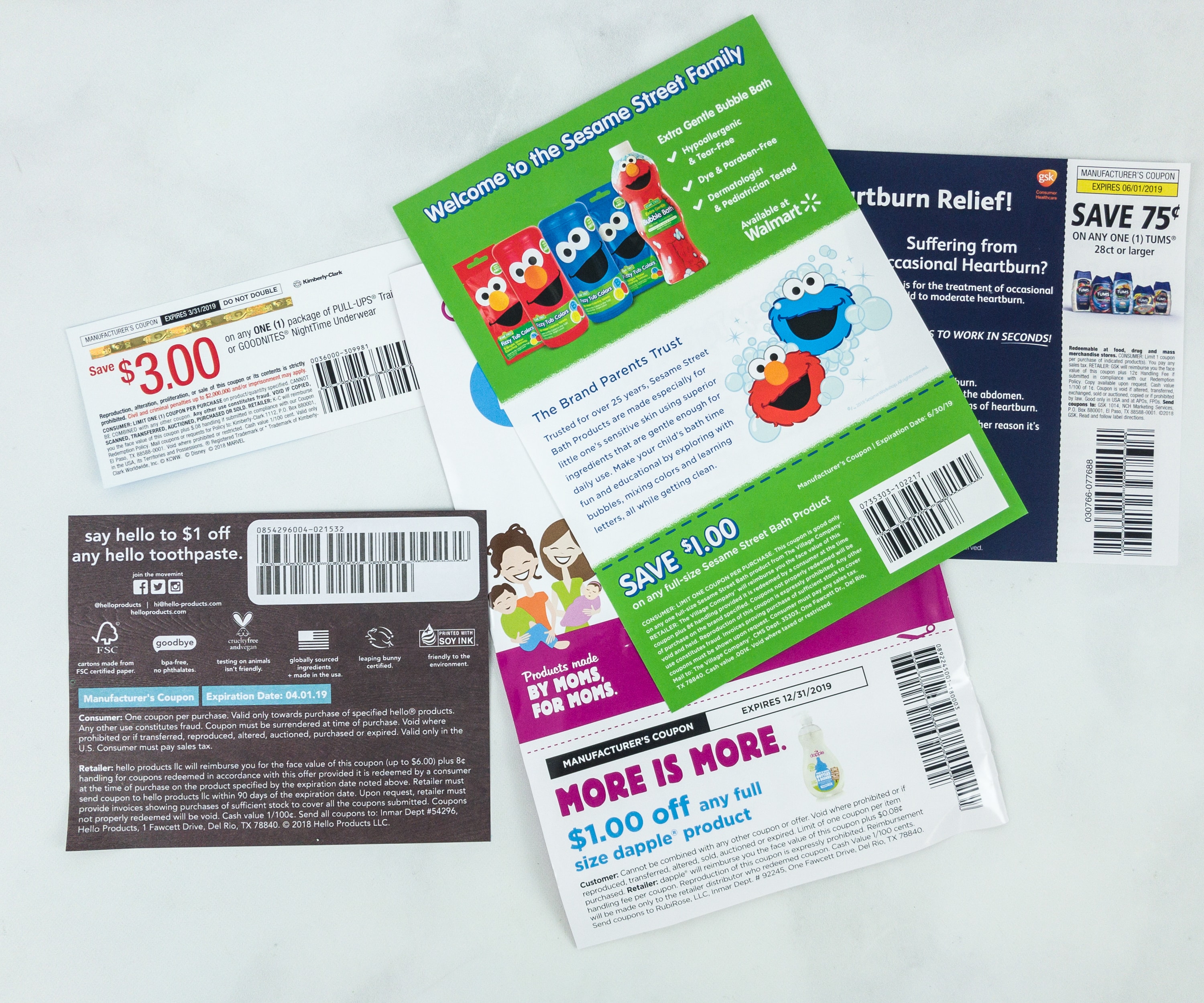 More discount cards for each of the items that were included in the box were added too. I can't wait to use them!
Walmart Baby Box has put together several useful items for my toddler. I actually like the variety! There are toys, hygiene essentials, bath products, edible items, and even something for moms! The Lego Duplo duck was an instant favorite for my child, while I'm just happy that we get a bunch of samples to try. For $5 a box, this box was ok. We liked getting the duck and the toothpaste sample – our preschooler is super picky about flavors!
What do you think of the Toddler Walmart Baby Box?