TeeBlox is a monthly subscription that offers 100% licensed and official shirts. They take subscribers' preferences and category selections into consideration before they pick out a shirt to send out. Multiple t-shirt categories are available, including Activism, Animals, Cars, Food, Kawaii, Nature, Video Games, and more.
DEAL: Save 10% on your first month! Use coupon code HELLOSUBSCRIPTION.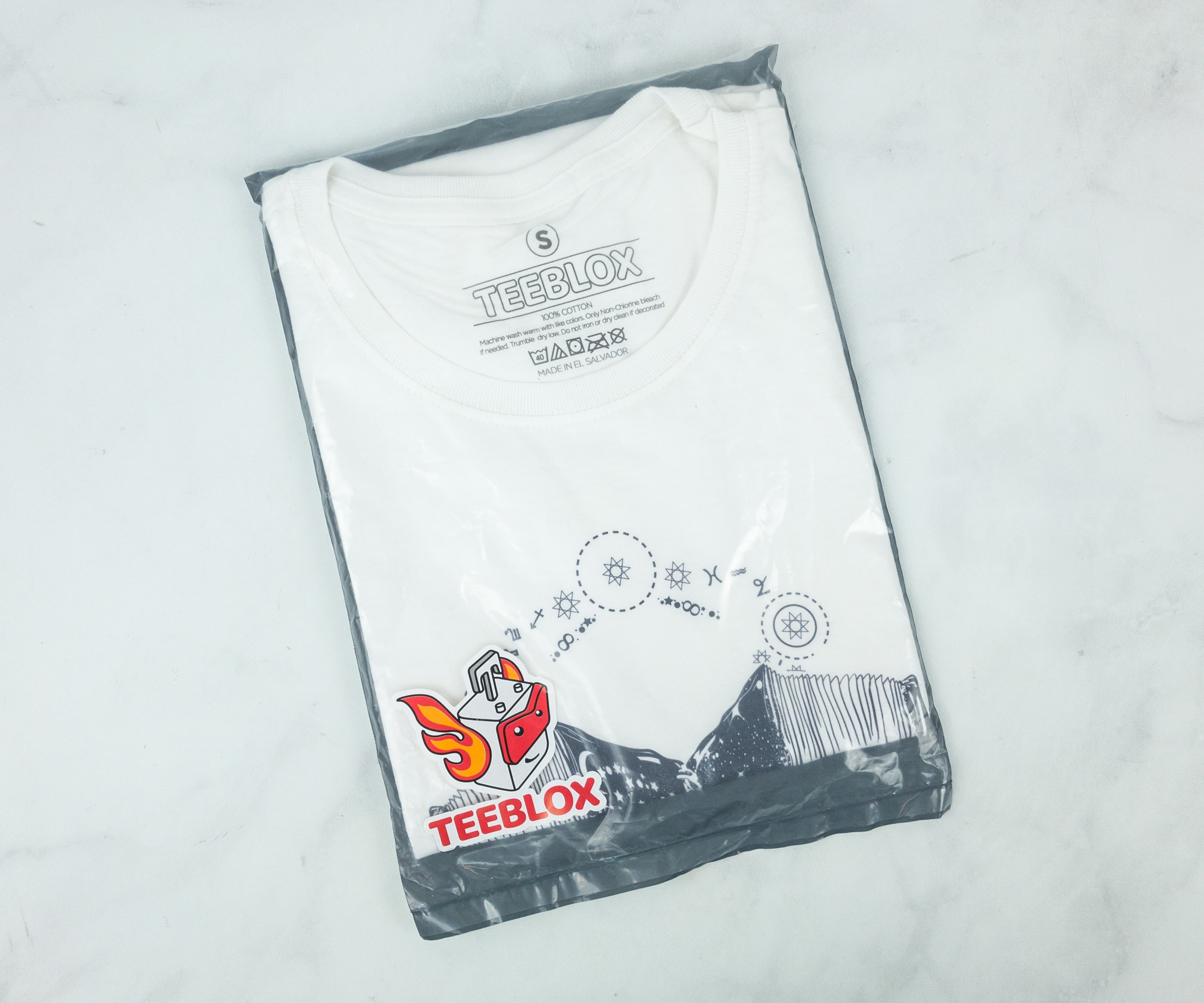 The shirt comes in a semi-transparent plastic container with a cute TeeBlox logo!
They also have a 100% satisfaction guaranteed policy so you can exchange a shirt if you don't like the chosen design. Just notify them if you don't want to commit and you can also change the subscription or cancel anytime.
The shirt is folded tidily!
This month's featured shirt is a soft white tee made from 100% cotton with a defined waist and a classic curve, because this is a ladies' shirt. It's so soft and very comfy to wear.
The shirt's design looks so magical, it features a mystical key with a classic-looking book on top and encircled by a variety of enchantment symbols!
I really love this subscription, as it provides a wide variety of shirt genre selections that you can set up in your profile. All the featured shirts are guaranteed to be licensed, original, and good quality. As someone who loves books, this month's Teeblox is definitely a hit for me! The shirt's design is so unique and truly mesmerizing – it's magical. If you like statement shirts or regularly buy graphic shirts, then this is definitely the perfect subscription to try on!
What did you get in your TeeBlox this month?