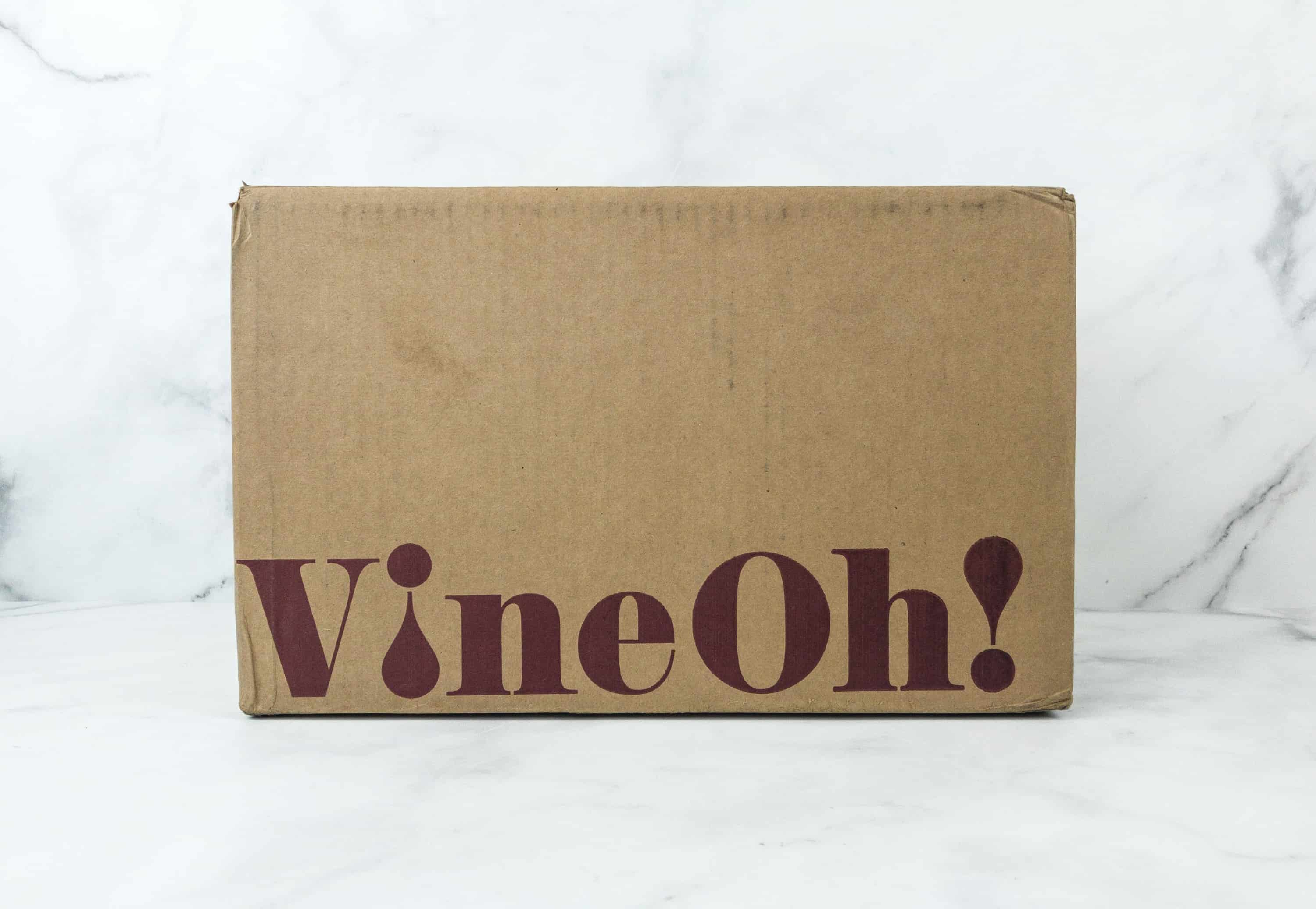 Vine Oh! is a new quarterly subscription box and one of the first wine subscription boxes to include lifestyle items for women. Each seasonal box will include 2 bottles of wine (either whites, reds or both), plus full-size items that are fun, rejuvenating and delicious. Every box will have a retail value of $120 or more!
DEAL: Save $10 Off + An Extra Bottle of Wine on any Oh! Now! Box order. Use coupon code HELLOWINE.
The large outer box comes with a smaller box inside, while the inner box holds the lifestyle goodies.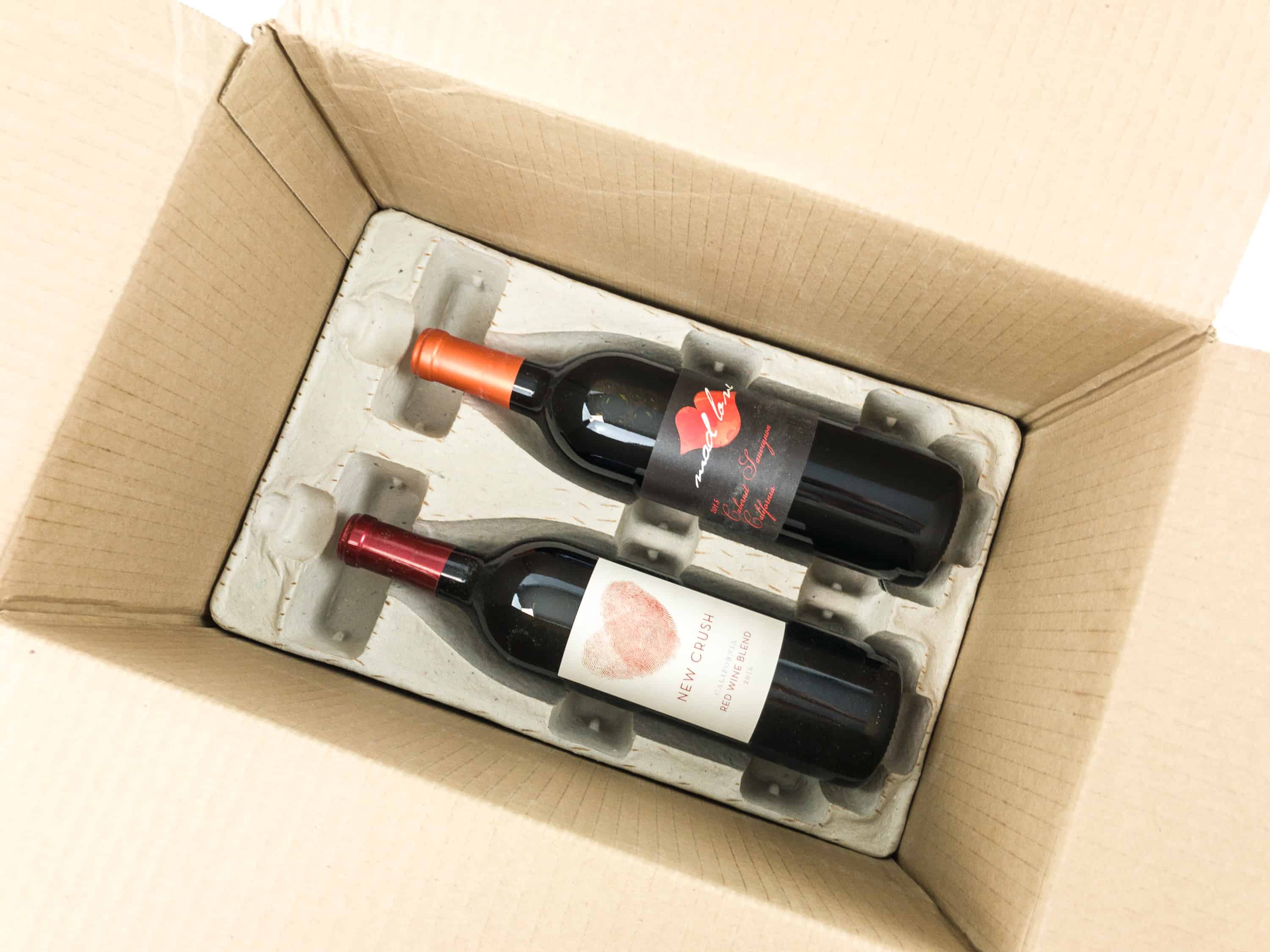 At the bottom of the box, you will find two bottles of wine carefully stored in a cardboard wine shipper to prevent breakage during transport.
It comes with a small information card on what Vine Oh! is all about. The photo on the card shows the different wines offered by the company and why they just love their wines. These wines look perfect for the dinner table especially when you want to wash down your food with a fine drink on hand.
My quarterly box comes with a bottle of 2016 New Crush California Red Wine and 2015 Mad Love California Cabernet Sauvignon. Your selections may be a little different depending on the wine selections you choose when you sign up!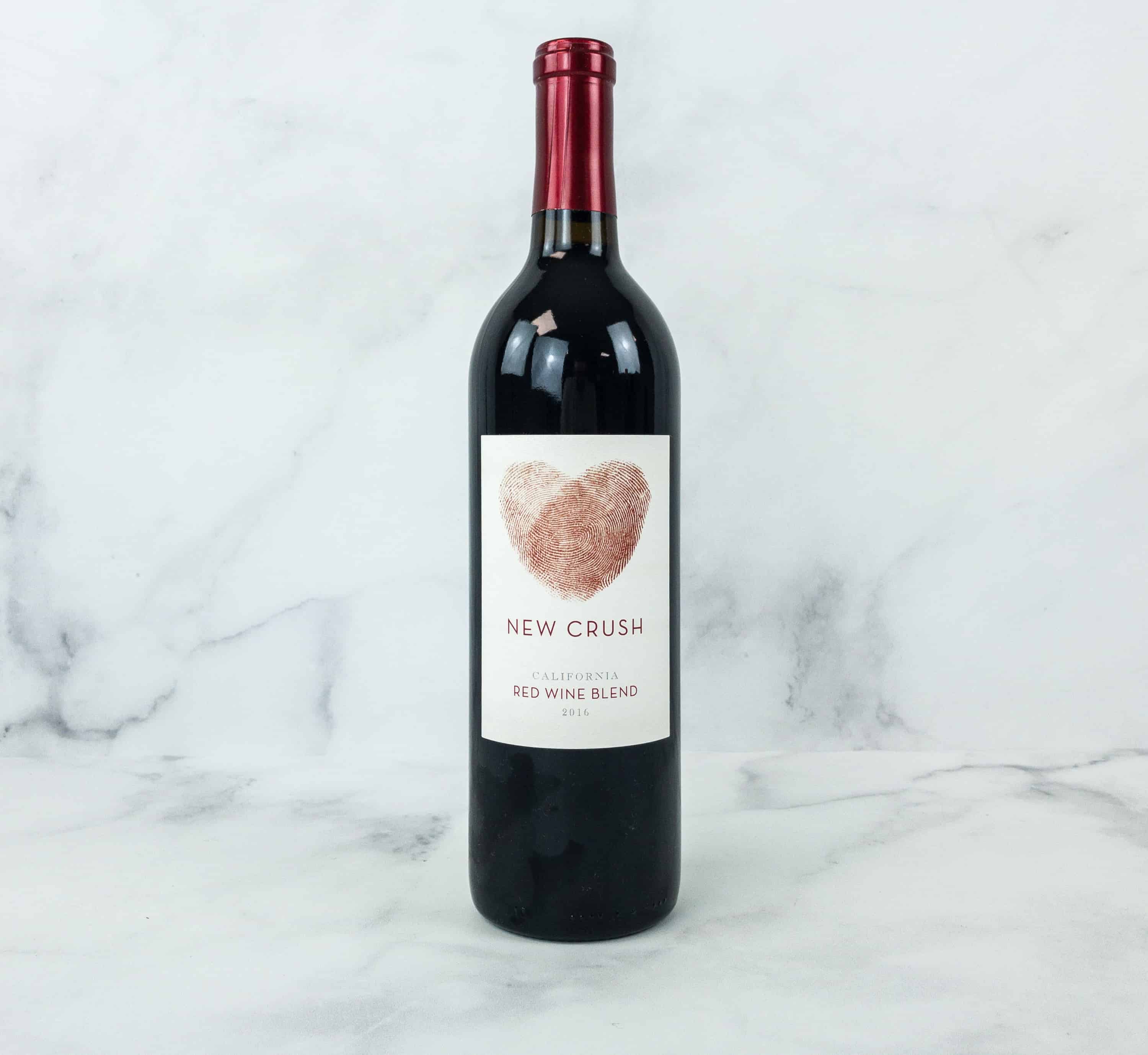 2016 New Crush California Red Wine ($26) It is a medium body wine which has a fruity taste, composed of black cherry, boysenberry, and a hint of cedar.
It's slightly sweet and full of luscious flavors. It's the perfect drink when chilling on the sofa, chatting with some friends, or just relaxing after a long day at work.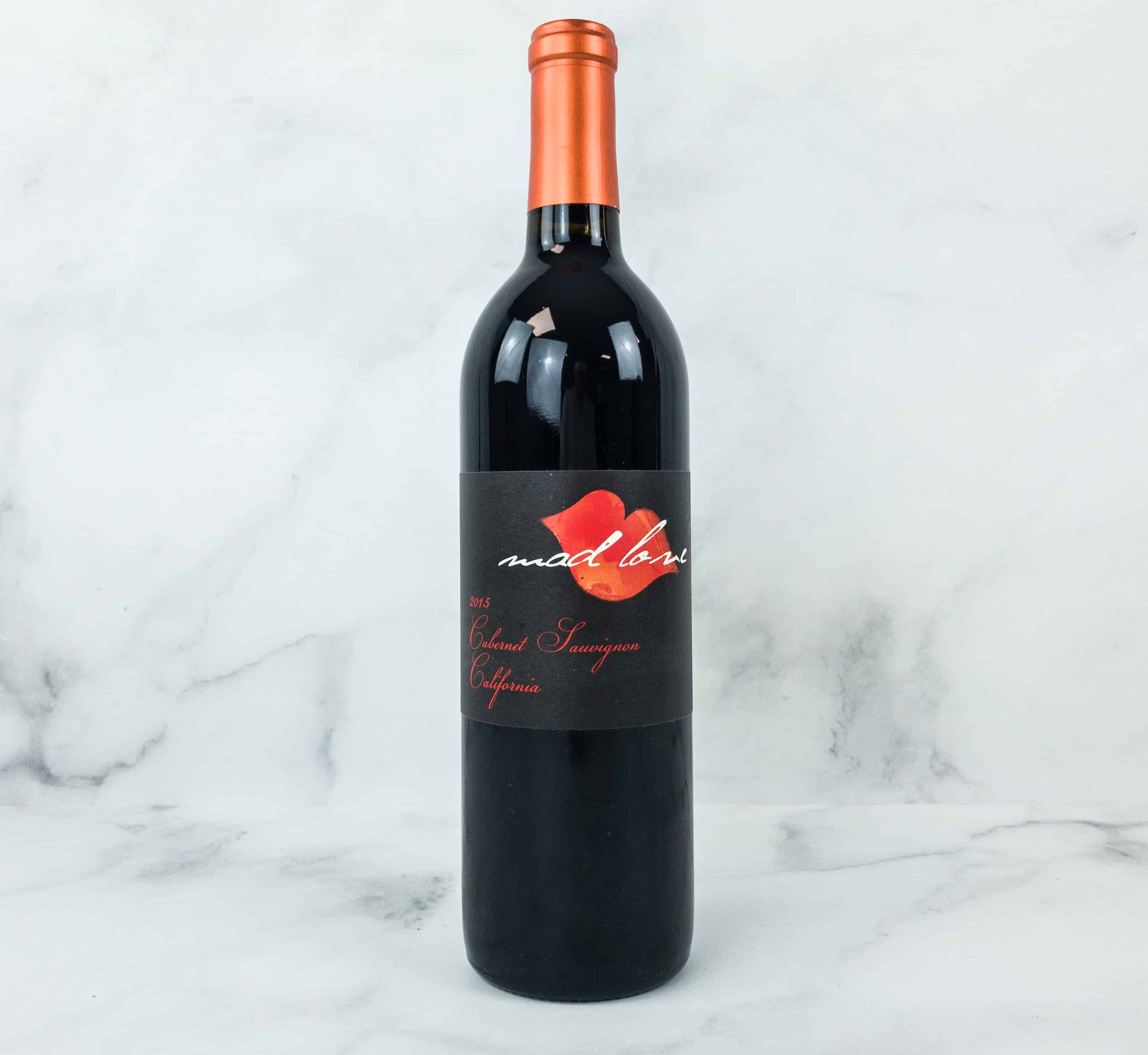 2015 Mad Love California Cabernet Sauvignon ($22.99) With aromas of black raspberries, vanilla, and cocoa, plus flavors of black cherries and sugar plums, this wine is showing us some mad love.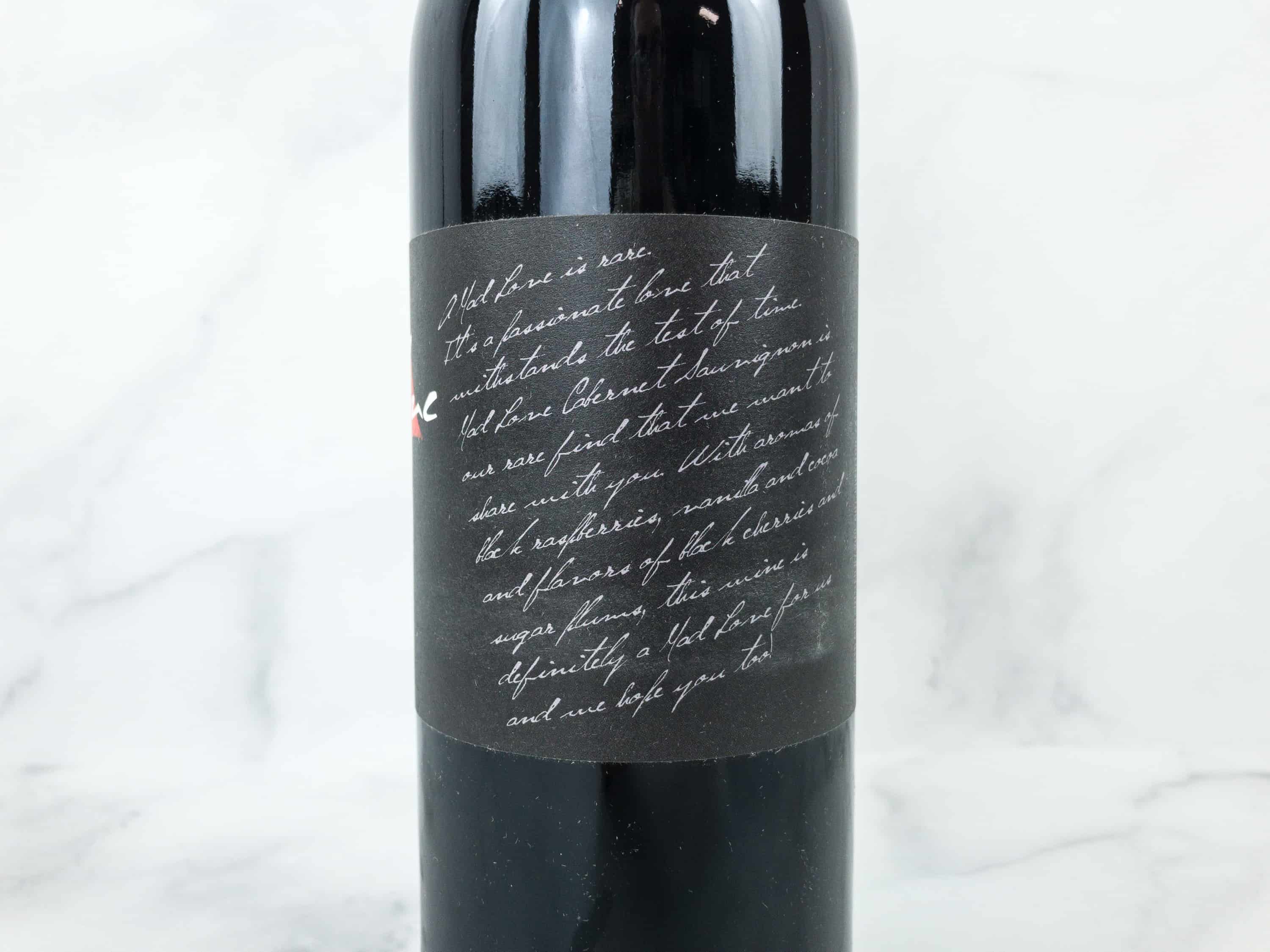 This can be a good welcome gift for a friend. You can also pair this wine with garlic chicken wings or braised beef short ribs.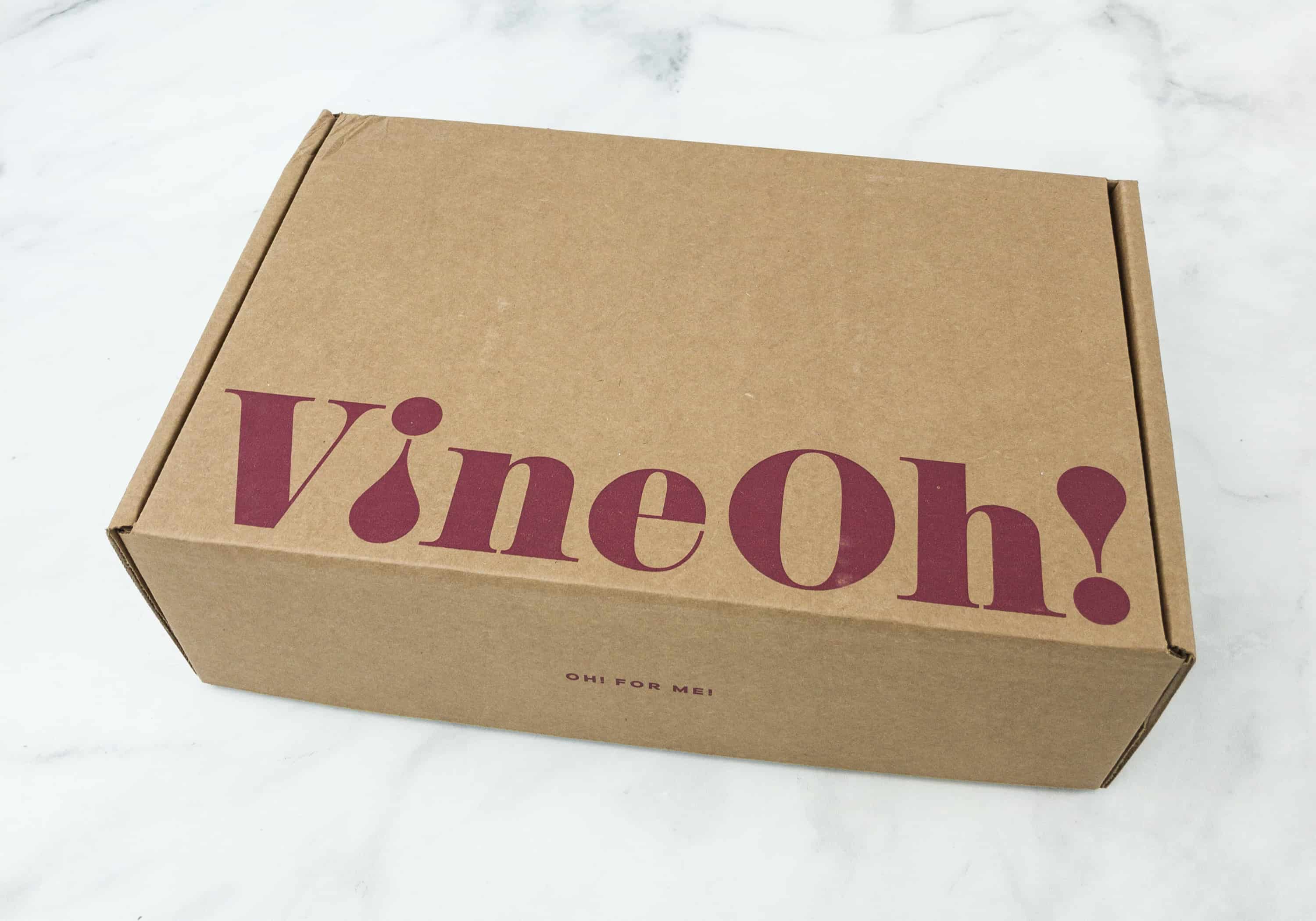 I can't wait to see the lifestyle and wine-related items included in this month's box!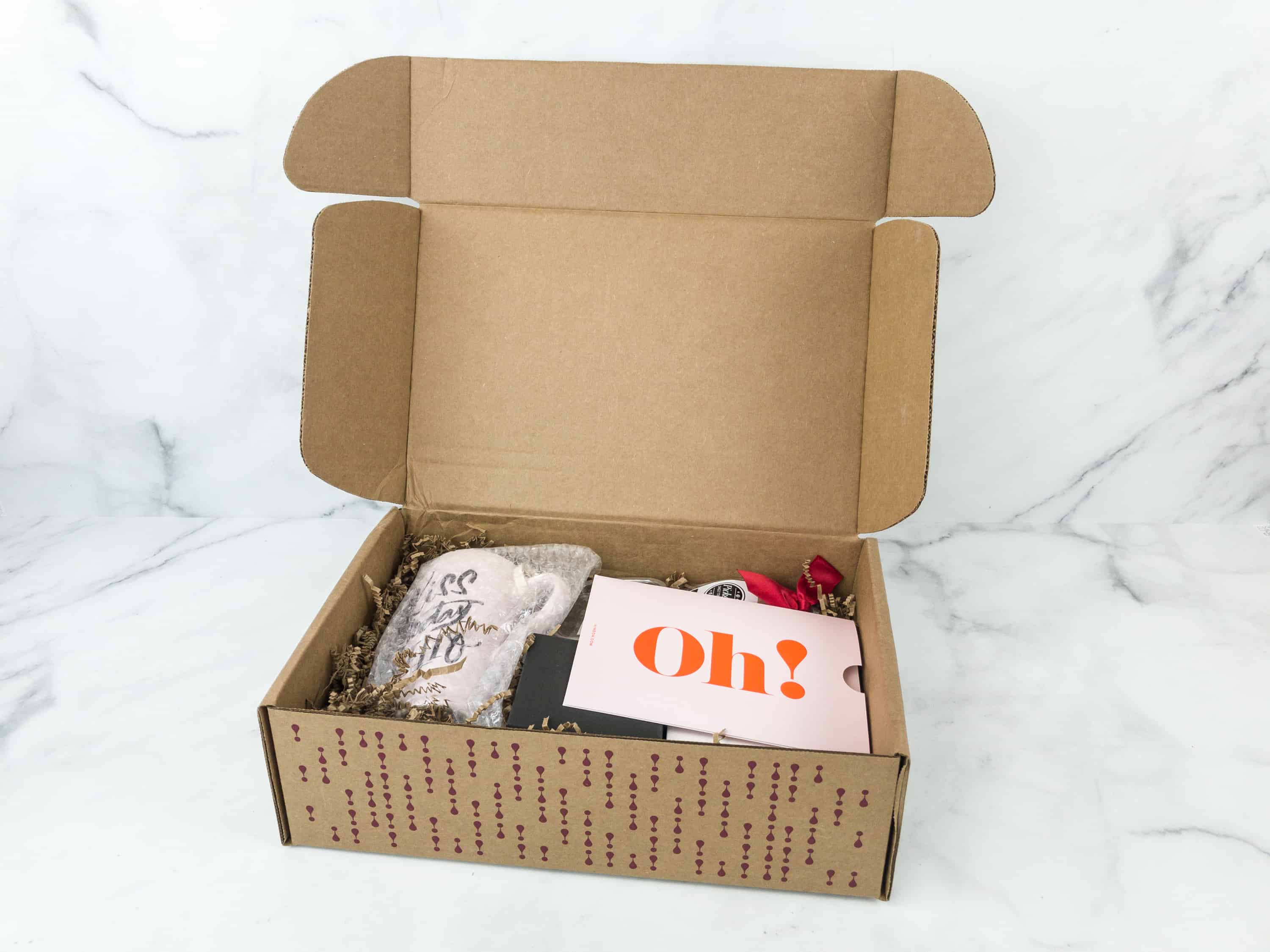 Everything is packaged neatly!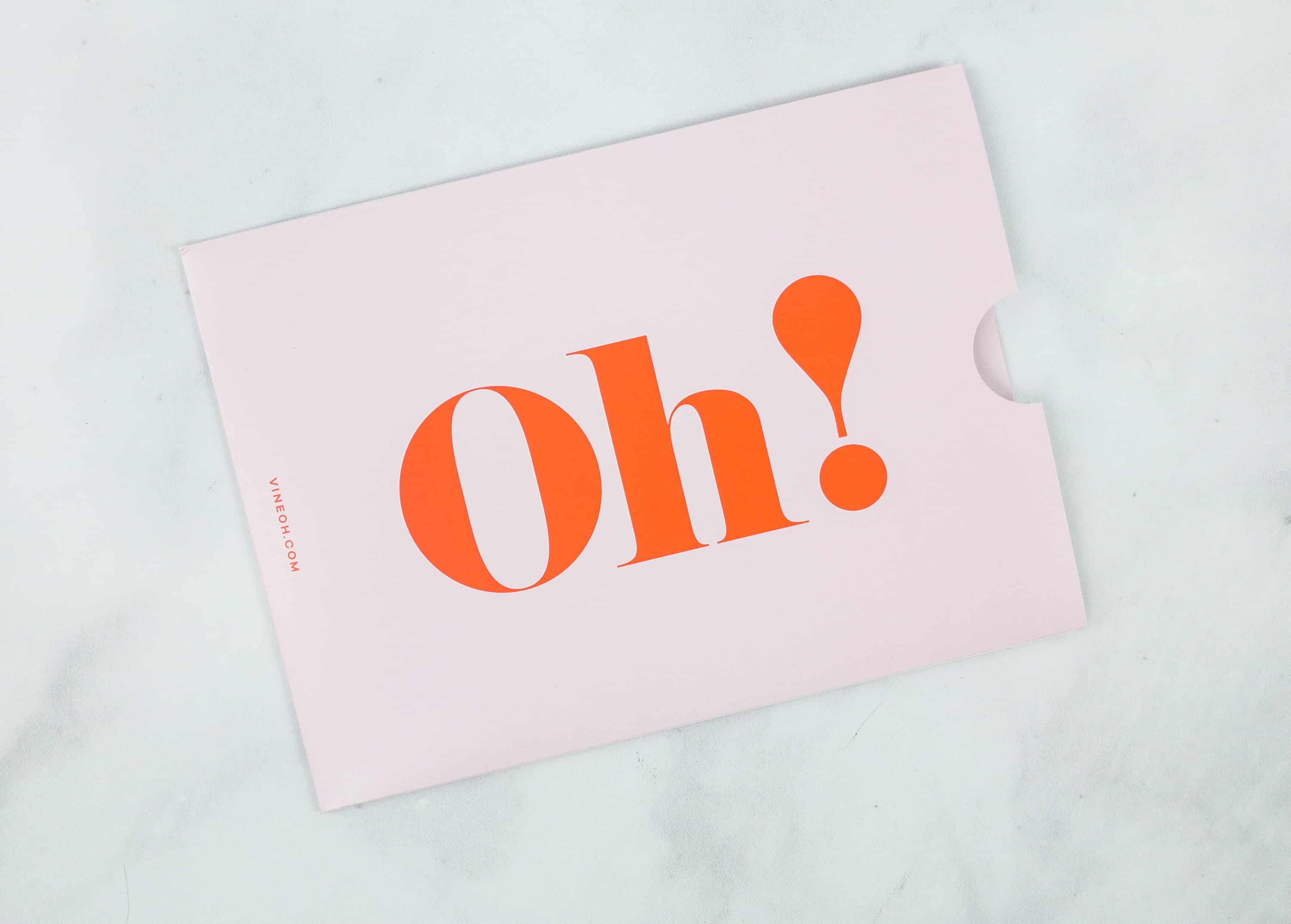 Another bunch of cards was placed inside this paper pouch.
Even the cards are well-packaged!
There are different Oh! expression statements on the front of these cute information cards.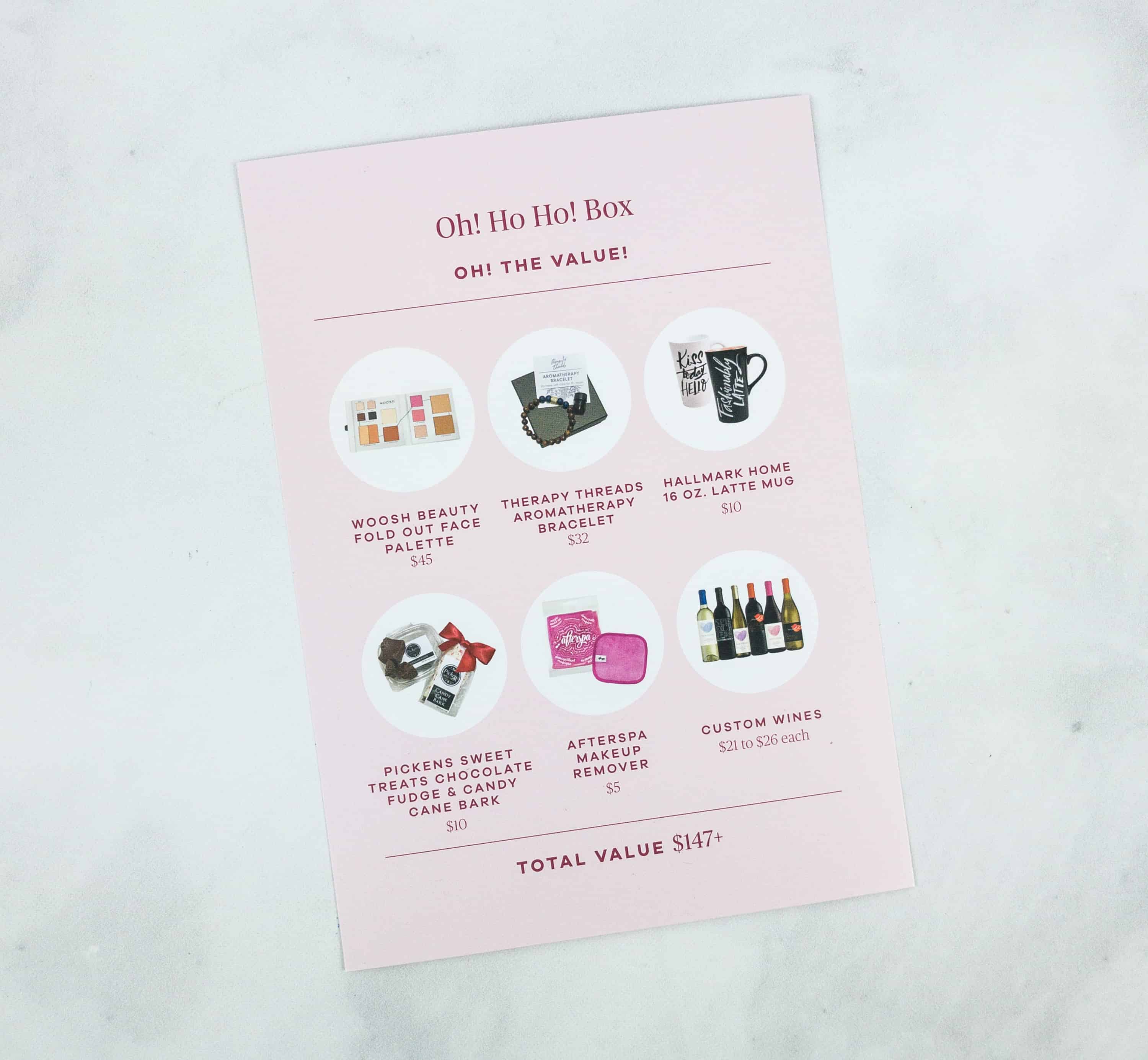 It lists all the items in the box, plus their retail values!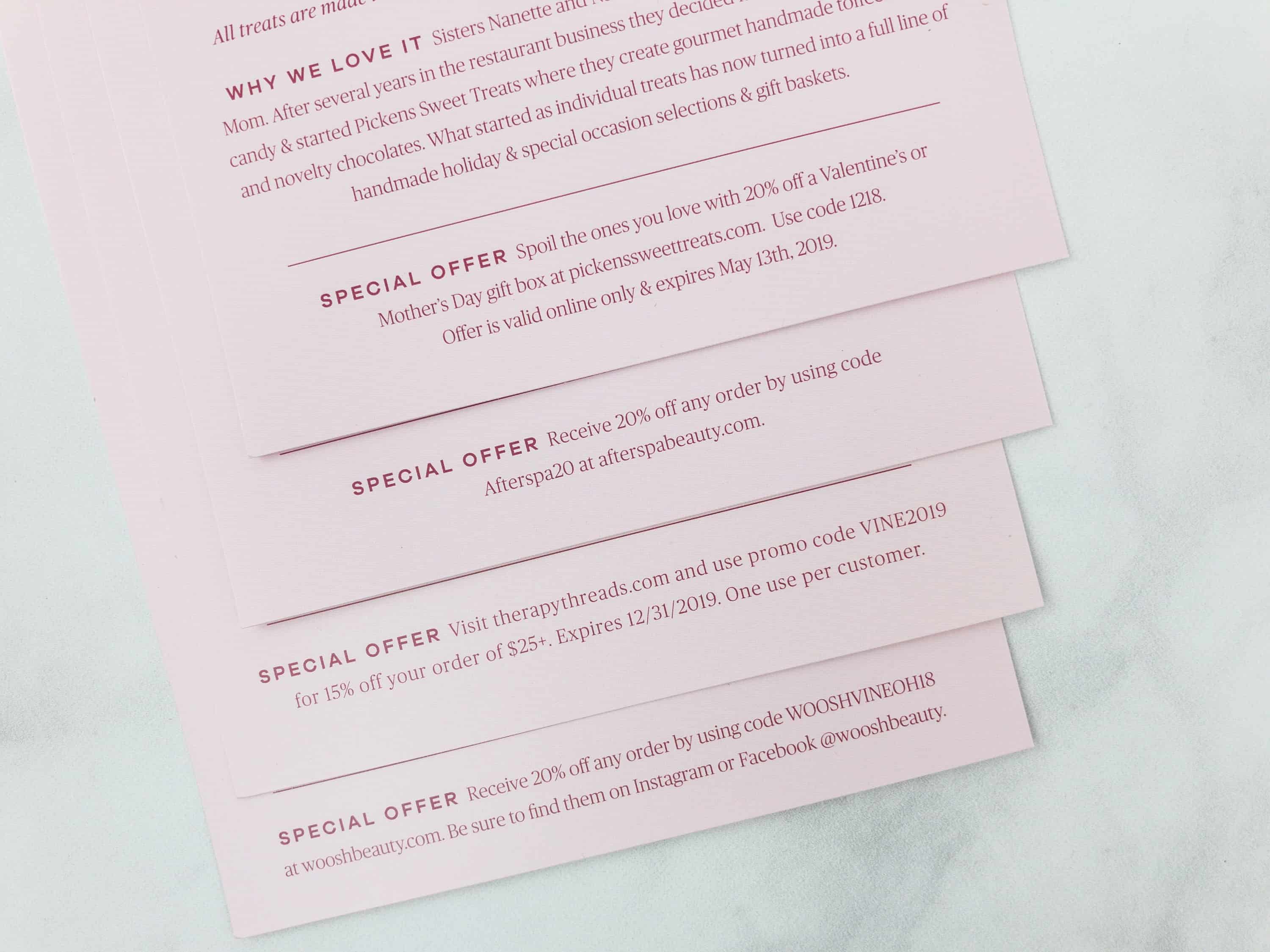 At the back, it lets you know more about each item from the box, why the Vine Oh! team loves them, and a special offer.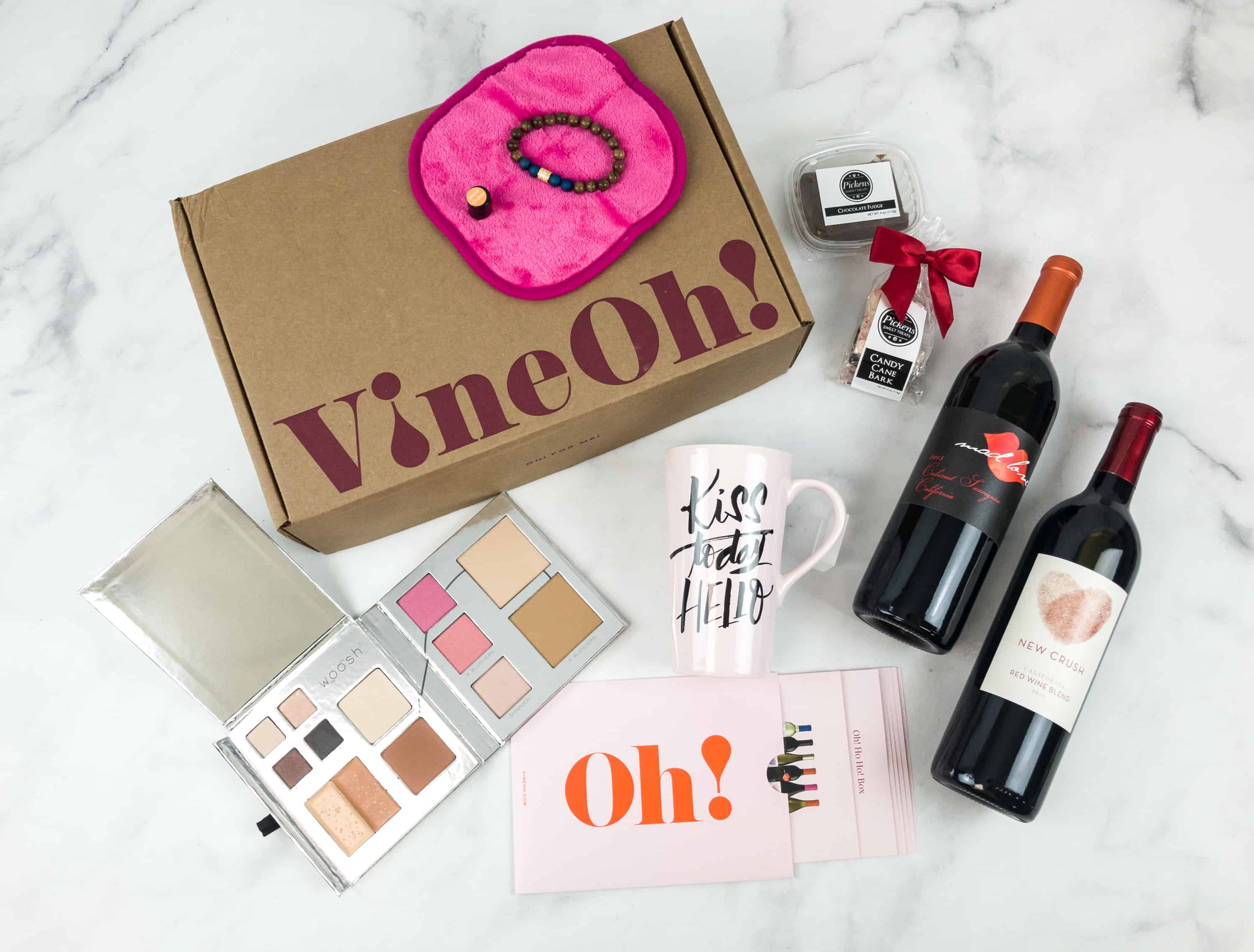 Everything in my Winter 2018 box!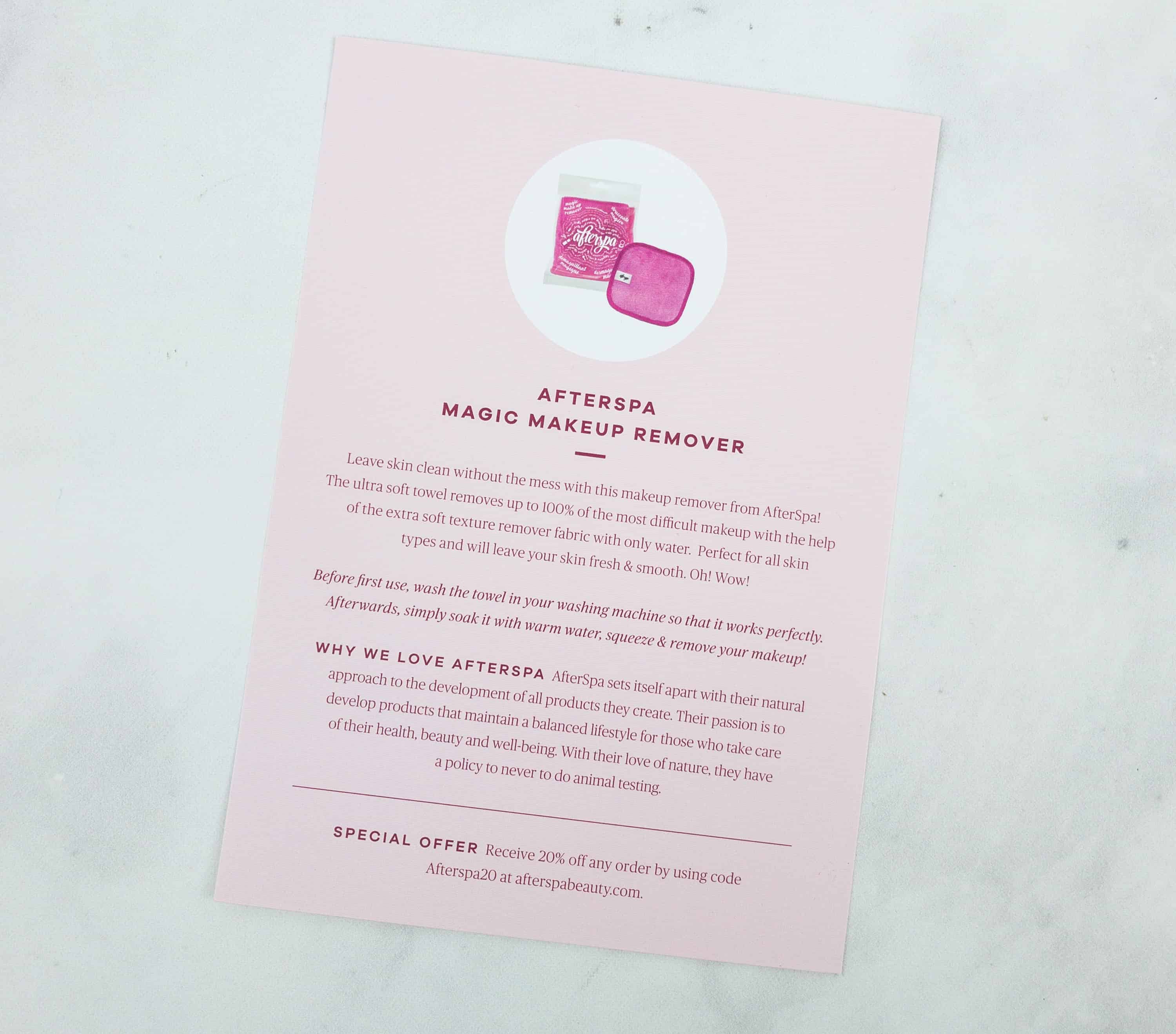 After Spa Magic Makeup Remover ($4.25) Aside from sipping a glass of wine after a long day, you may want to take off your makeup first. This box has got me covered as they included this makeup remover!
This towelette erases the colors from your face by just warm adding water to it, no need for stingy alcohol or other harmful chemical-based liquids! It is all good as it effectively takes away makeup, excess dirt, and oil that usually clog your pores and may cause breakouts!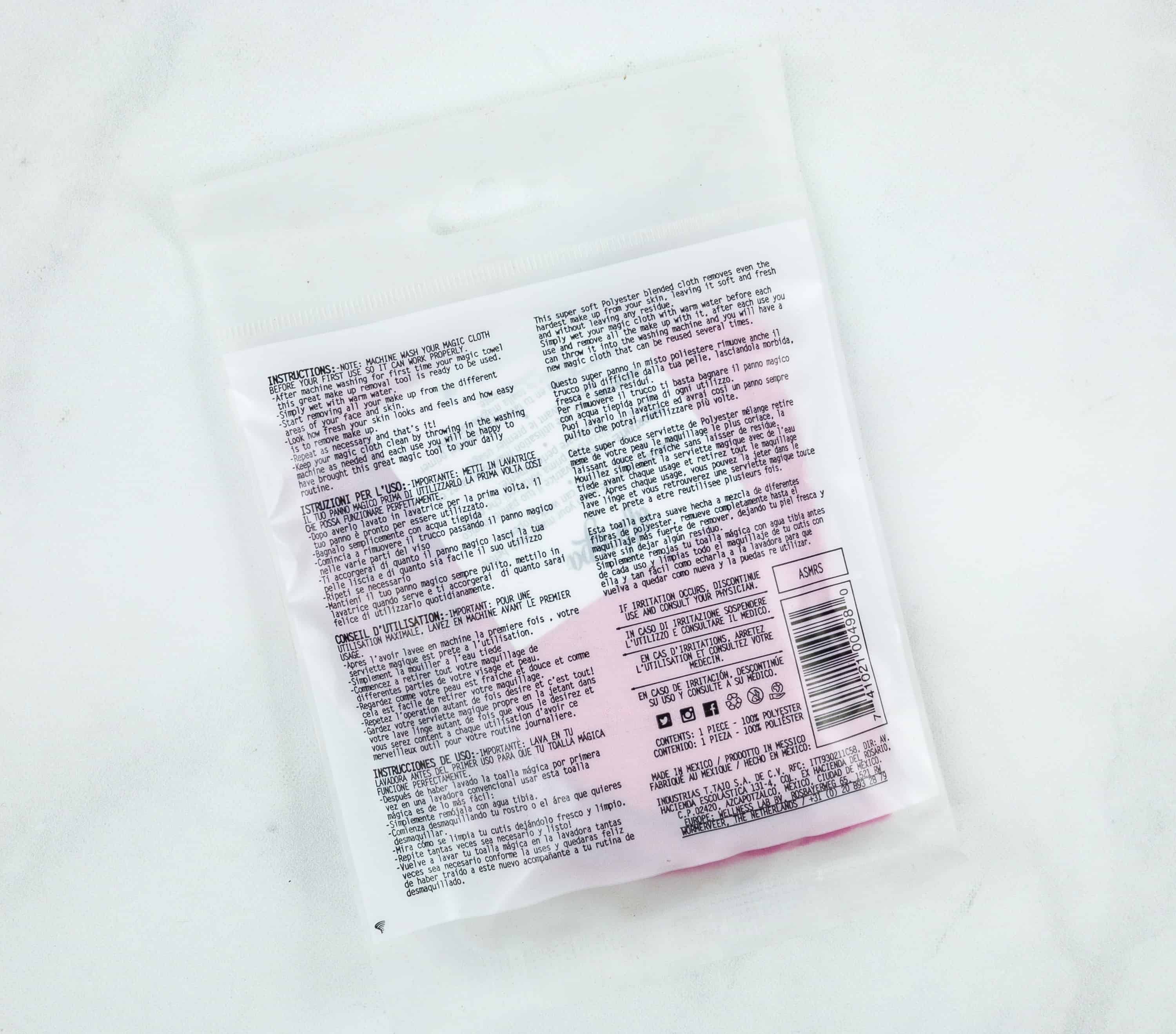 It is made of super soft polyester that removes even the hardest makeup from your face, and leaves it soft and fresh, without residues!
You can throw the cloth into your washing machine after each use (and you must wash it before using). It can be reused many times!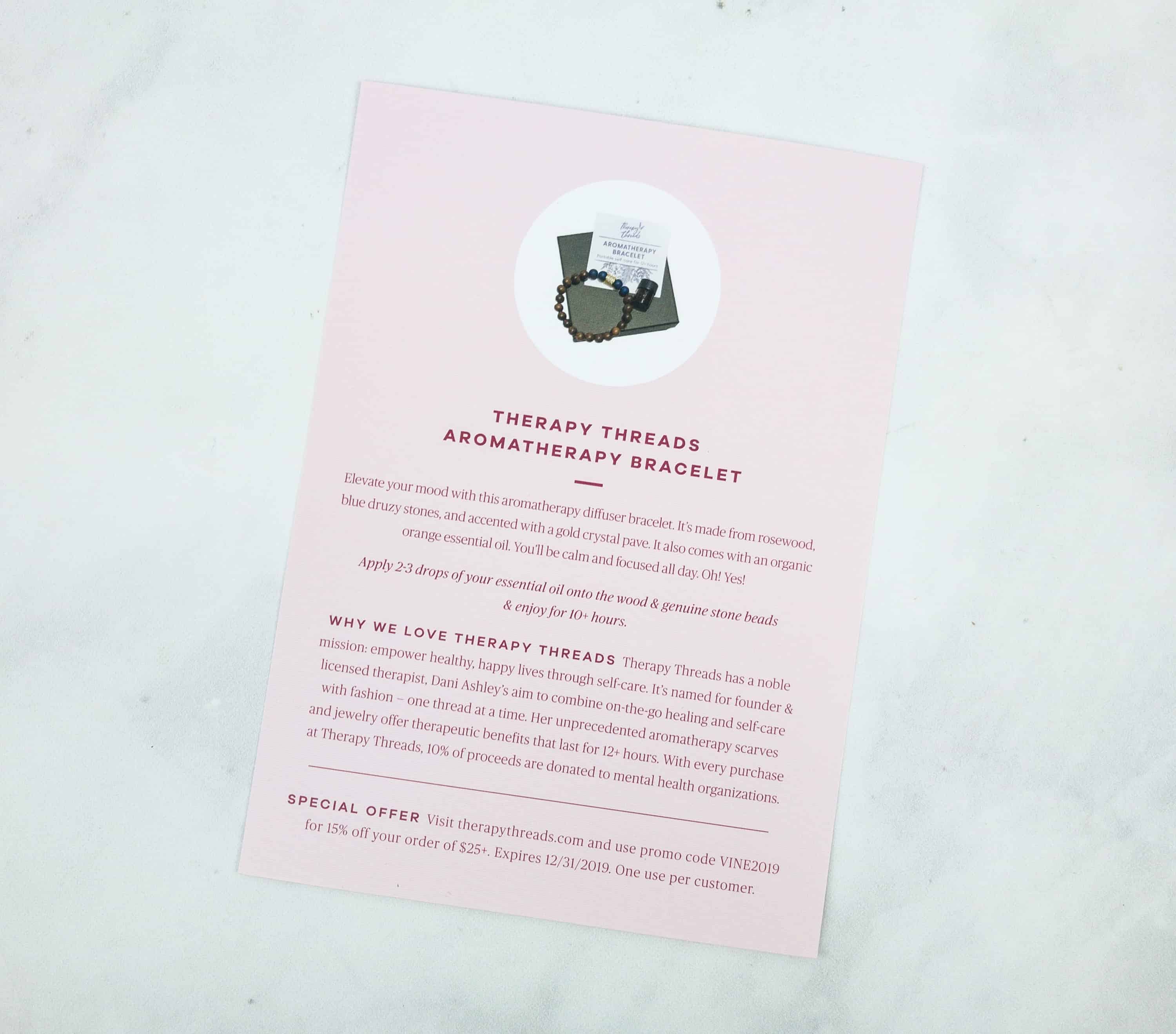 Therapy Threads Aromatherapy Bracelet ($32) This aromatherapy diffuser bracelet promises to help elevate your mood with the help of orange essential oils.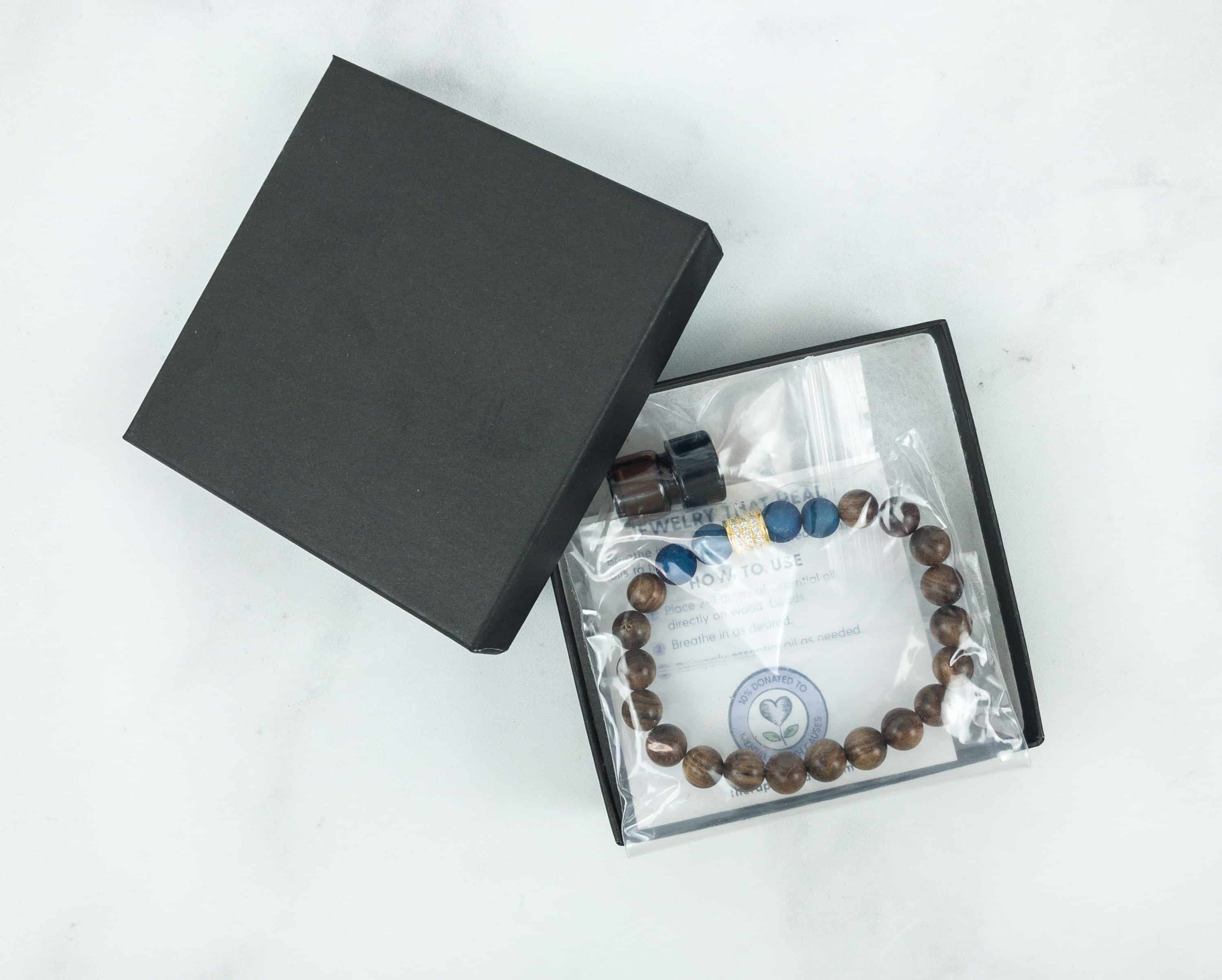 The bracelet set comes in an elegant giftable box.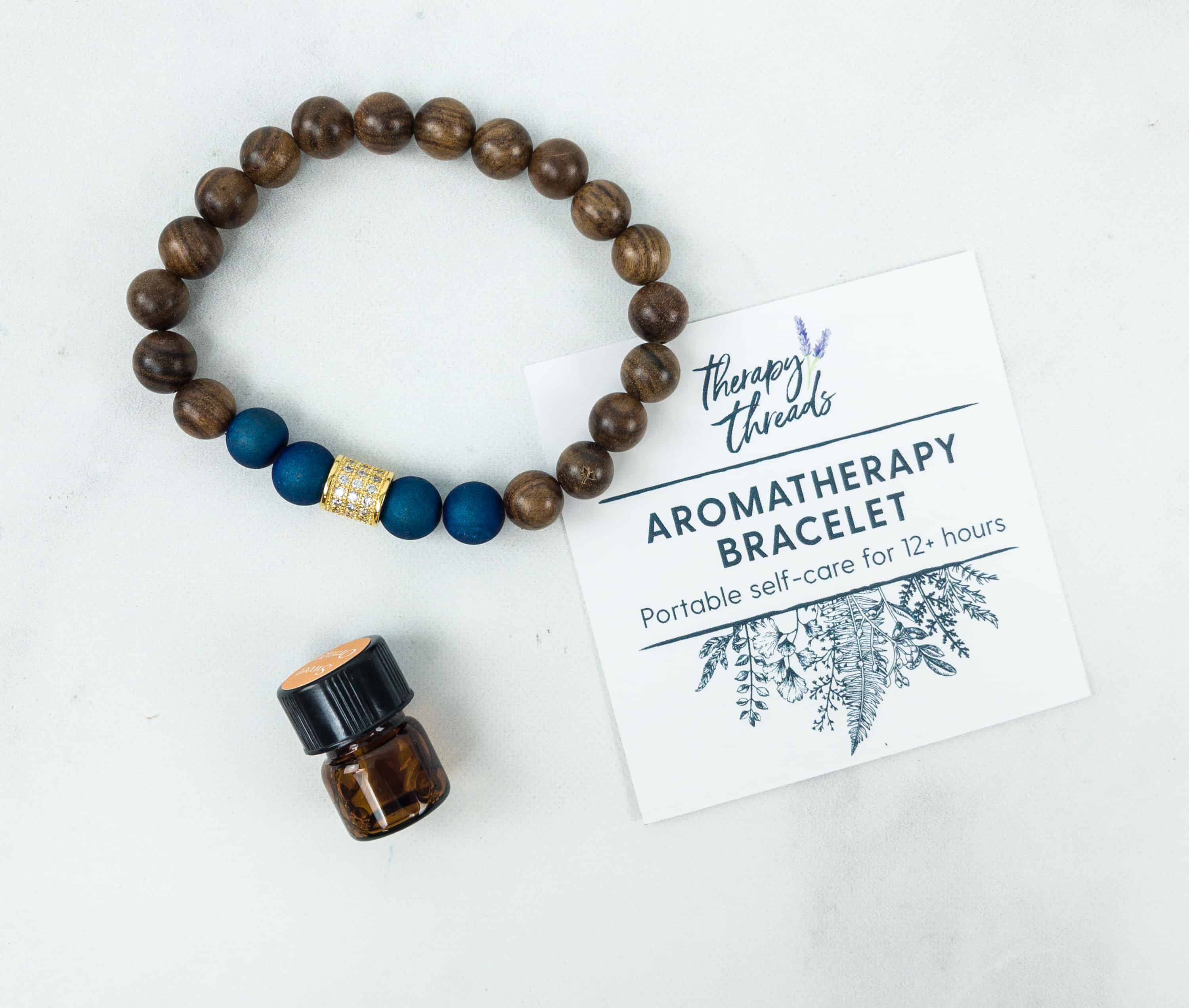 Just drop some oil onto the wood and stone beads, and you can enjoy its great effects for up to 10 hours.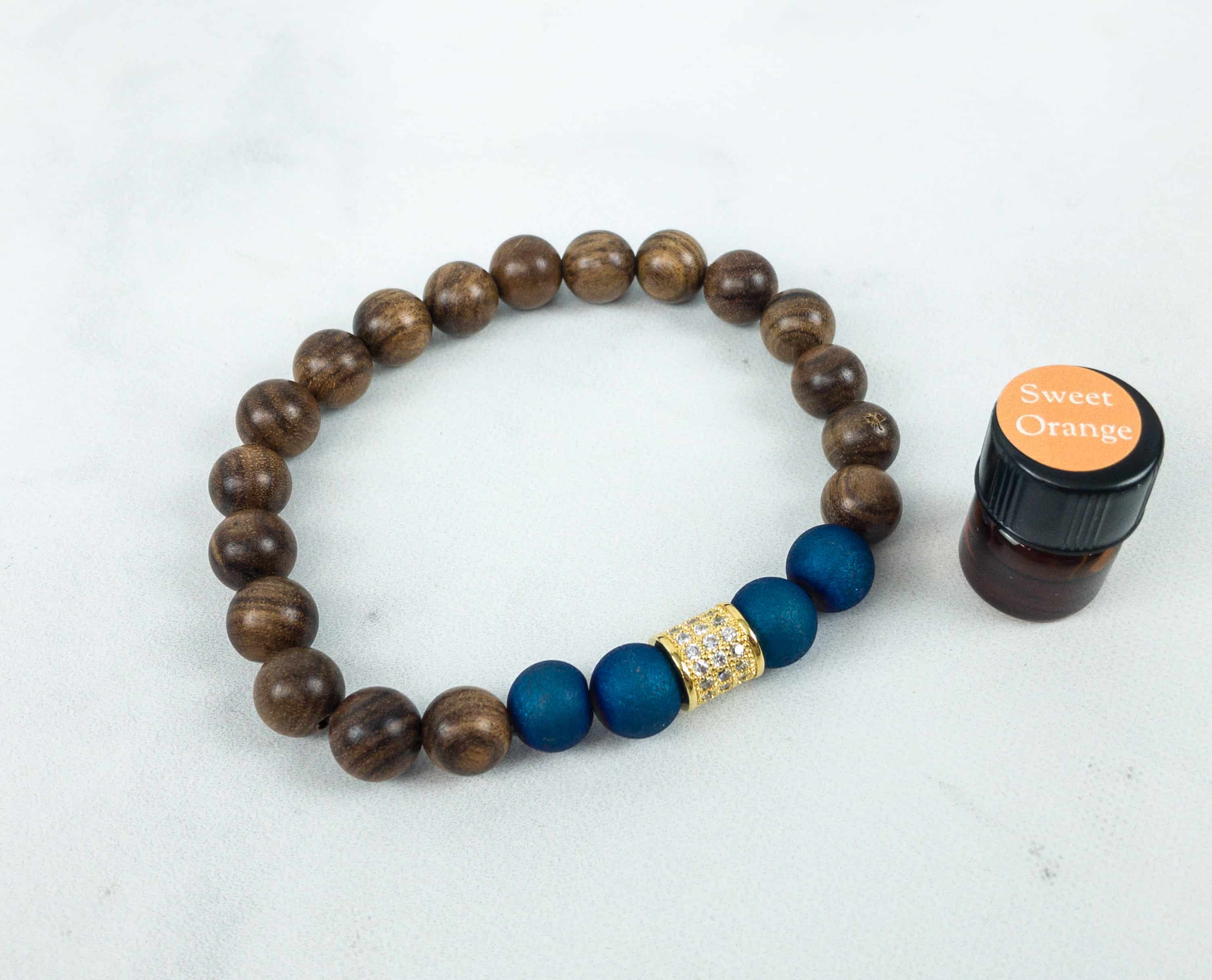 Aside from a beautiful accessory, the item promotes self-care.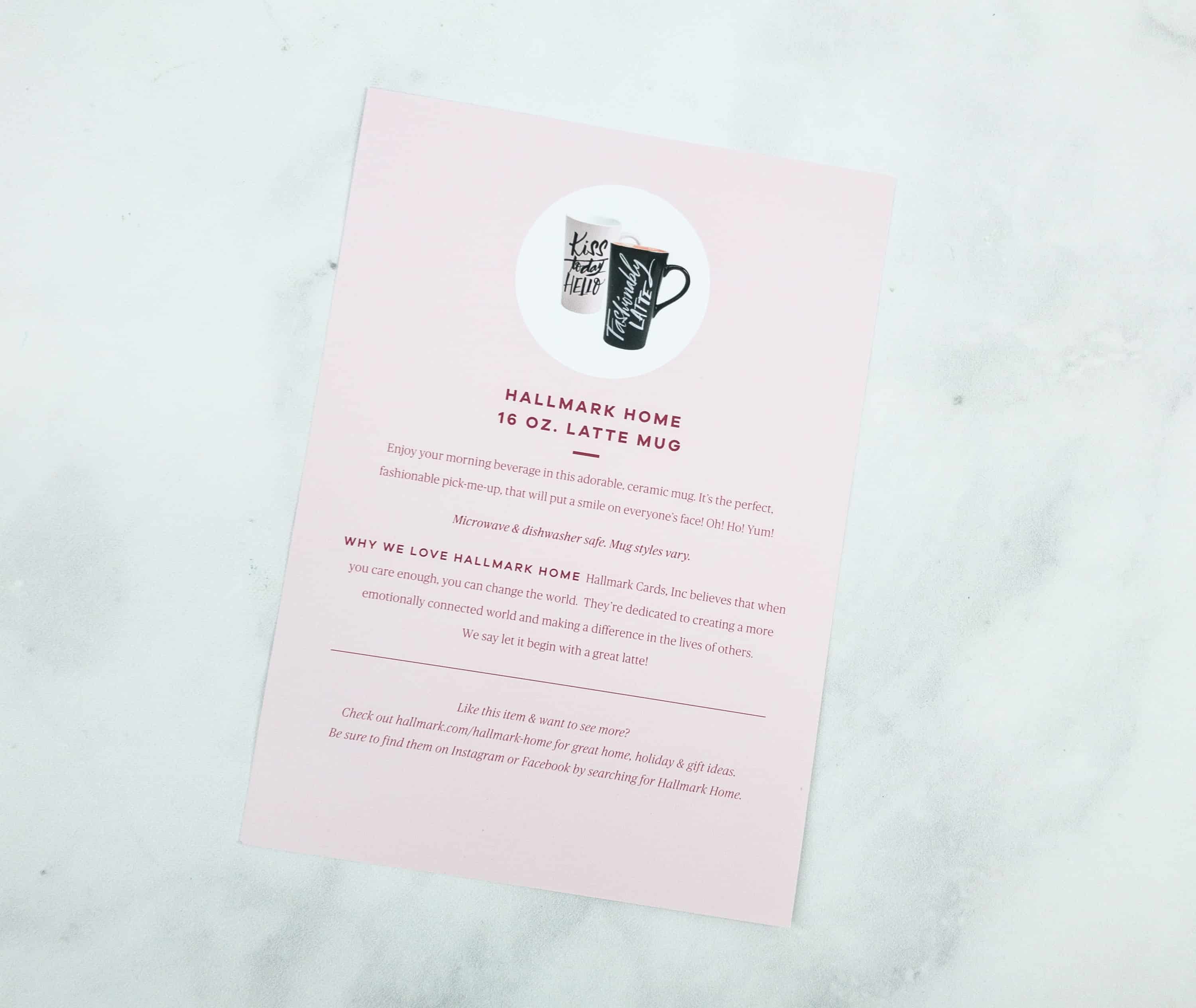 Hallmark Home Latte Mug ($10) Not exactly a fan of latte, but this mug is cute!
It has a positive message too that will definitely make you feel good and alive to kickstart your long day. If it didn't have the morning message on it, I might suggest using it for wine time! Seriously though, I think most ladies will love this selection for their morning pick me up!
Woosh Beauty Foldout Face Palette ($45) Woosh Beauty had the brilliant idea of making a palette that contains everything you need for fixing yourself before leaving the house.
The palette contains eye shadows, perfectors, contours/blenders, blushers, and shimmer!
It's instant, easy, and most of all, amazing!
It includes instructions that you can easily follow for a flawless look.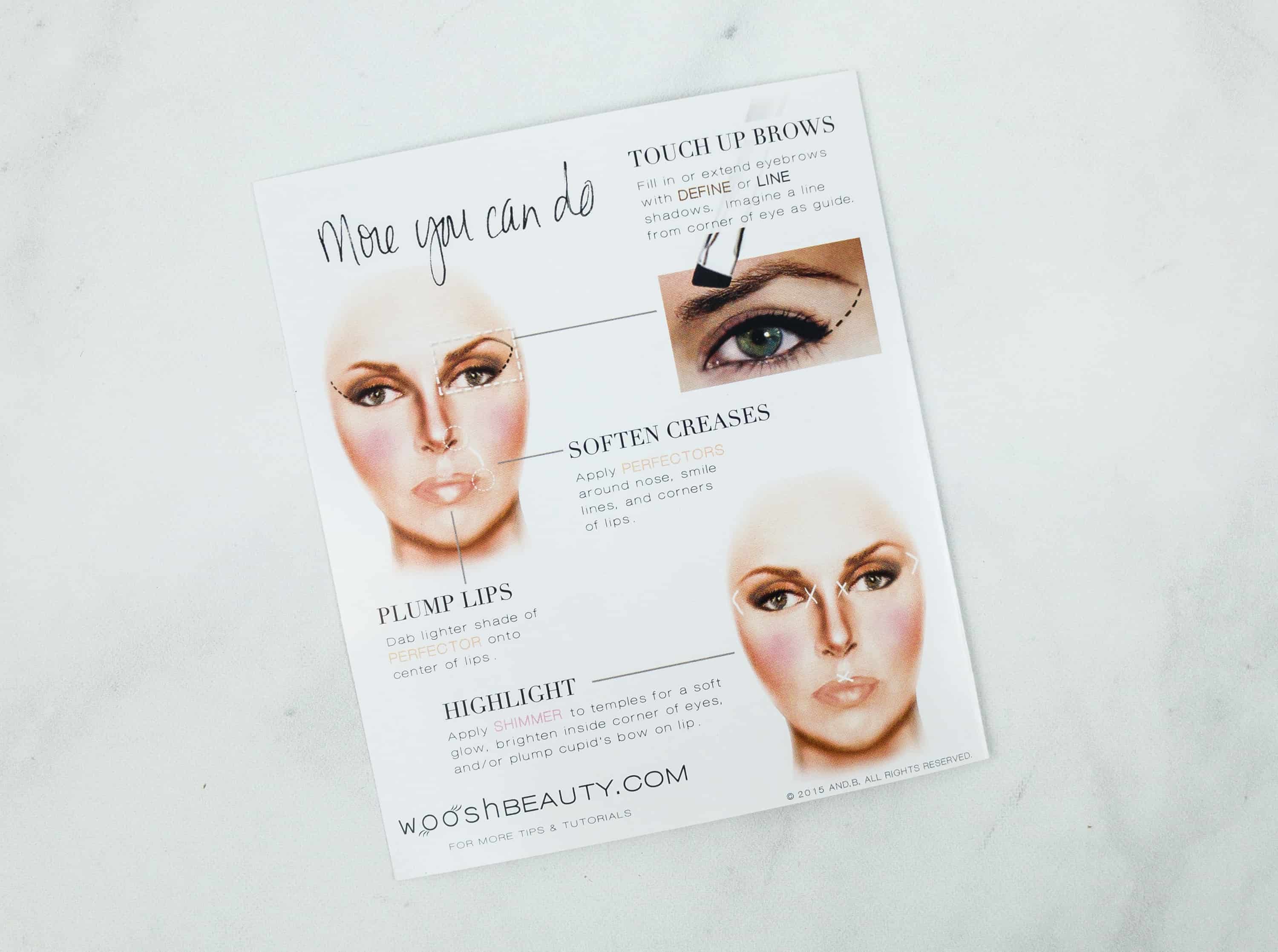 The palette gives much information on what else you can do with it.
The palette is compact and portable. I can easily bring it whenever I go, so I can do quick touch-ups too.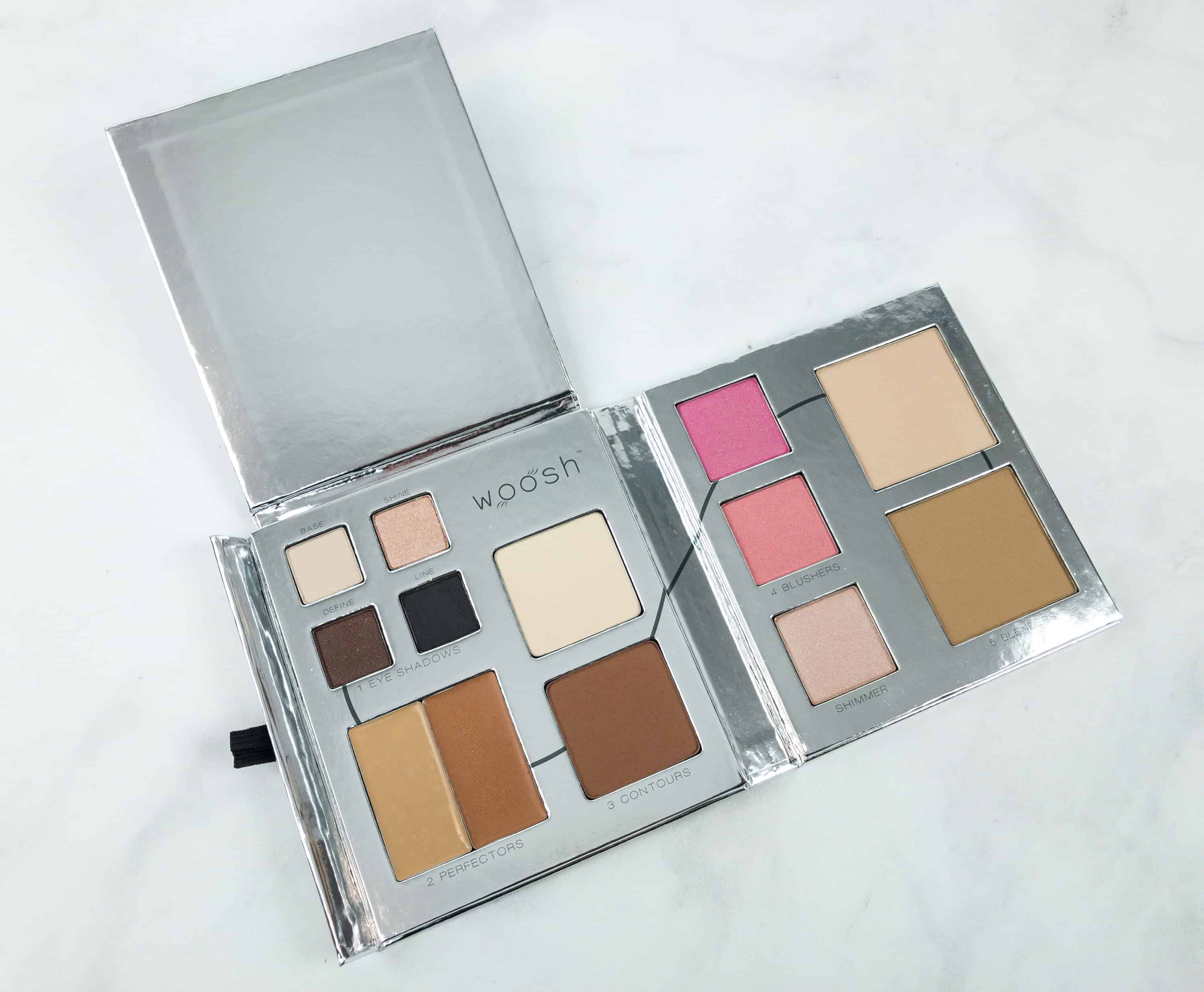 That's quite impressive. However, I wish they included a mirror.
They're all looking good.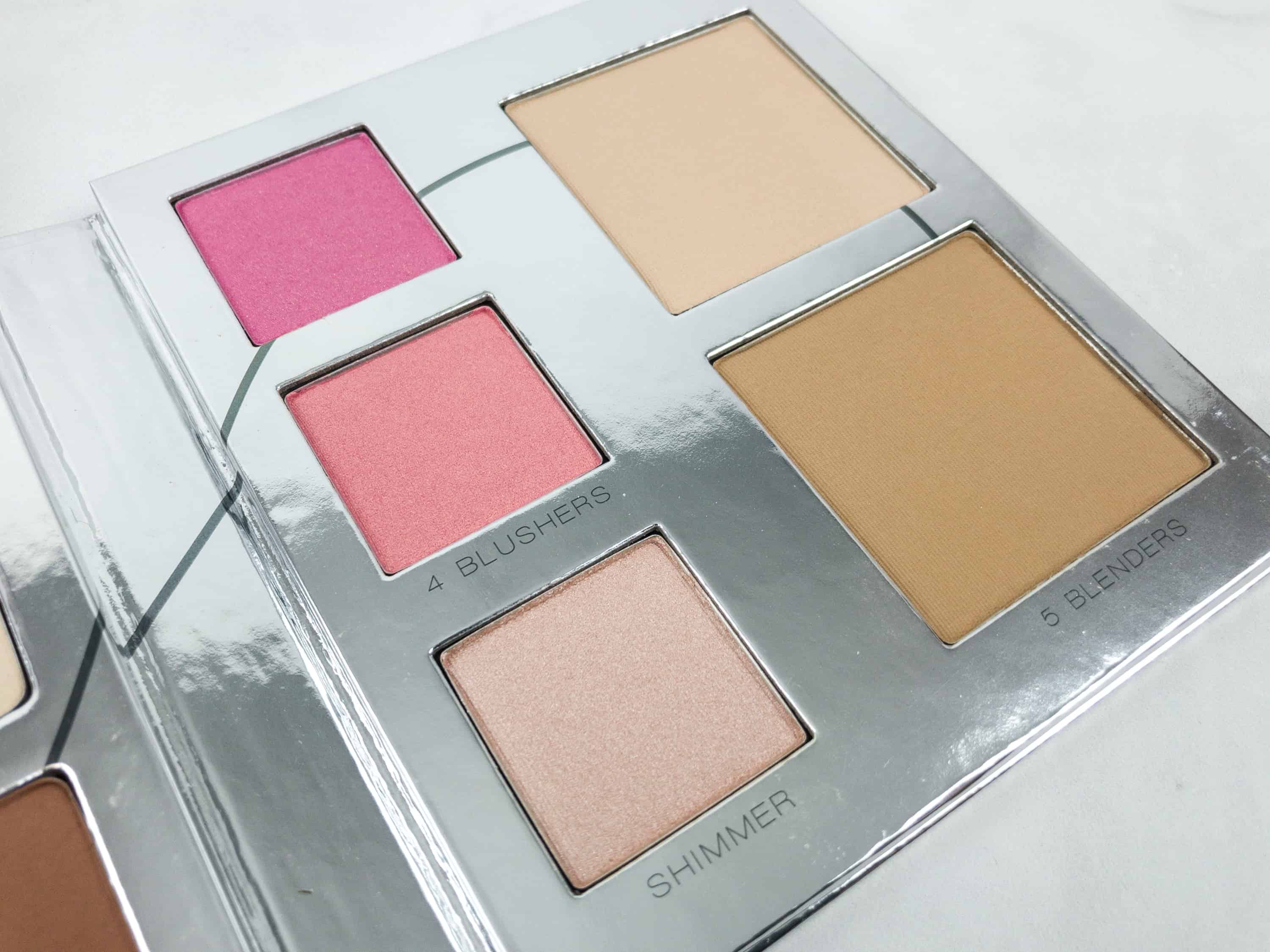 I like the colors too!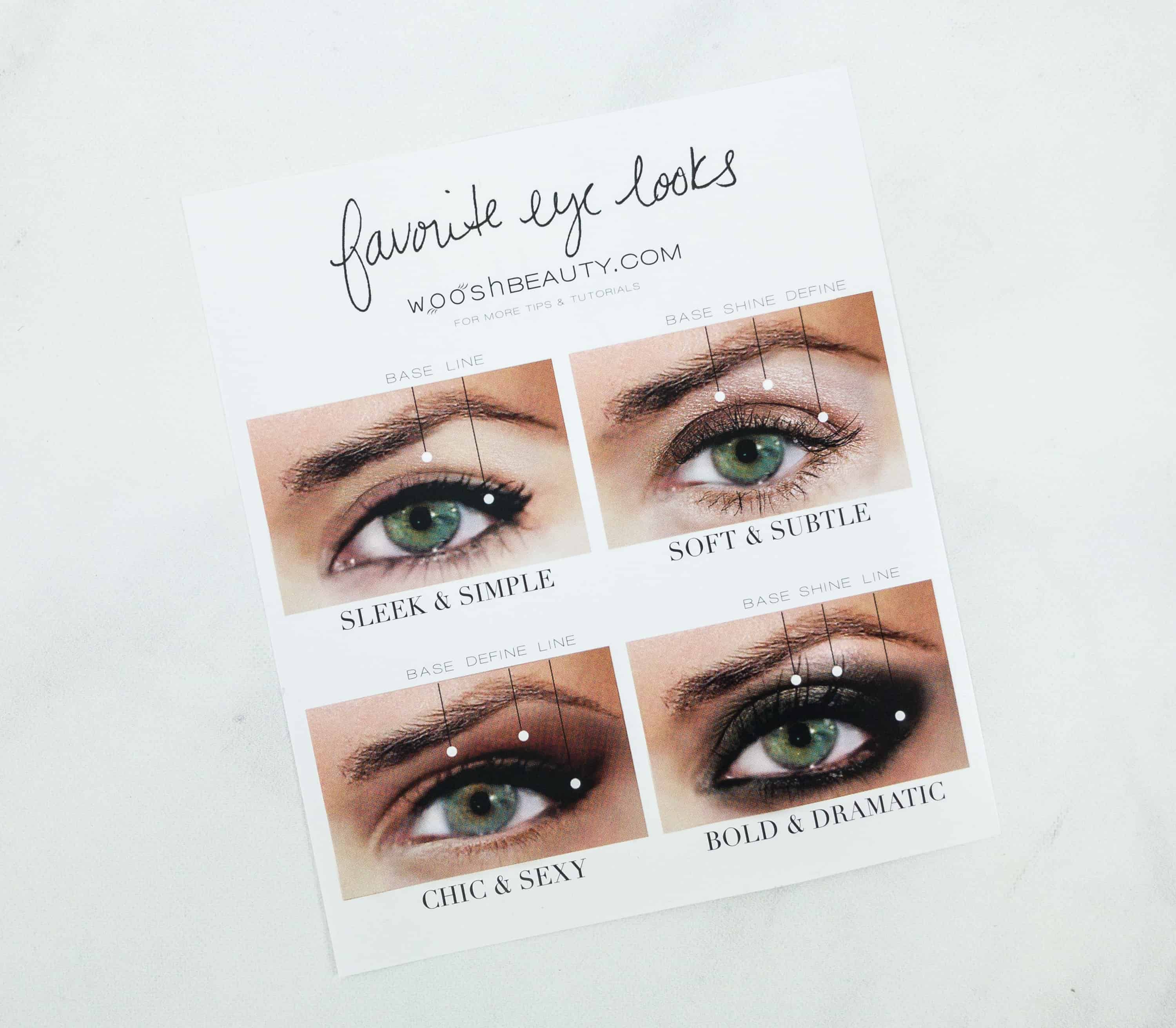 The palette even includes some makeup looks that I can try, especially on the eyes. I need these instructions because I find it impossible to do any looks on my own.
Pickens Sweet Treats Chocolate Fudge & Candy Cane Bark ($10) Aside from the beauty and relaxing products, I also got a couple of sweet treats!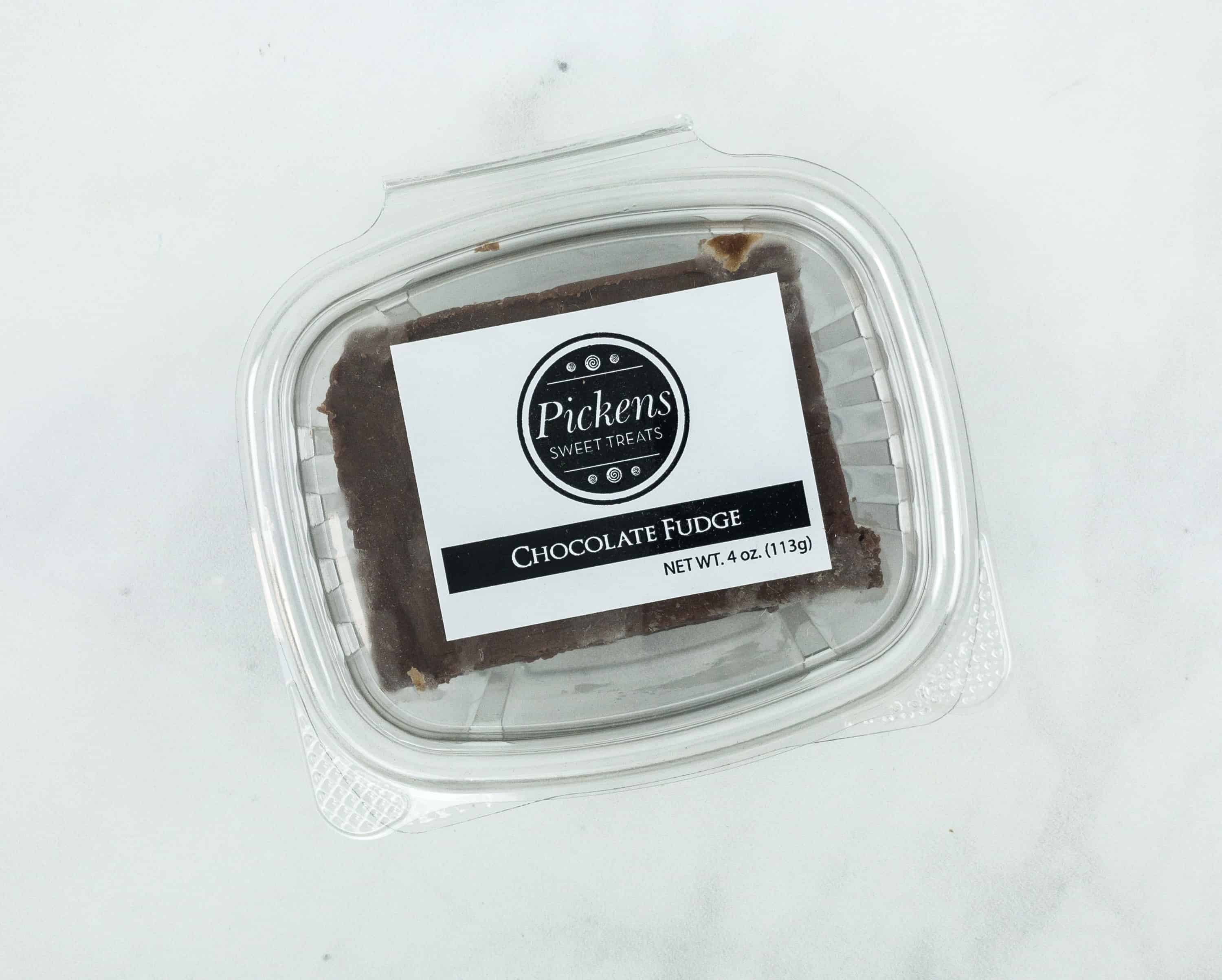 The chocolate fudge was packed in a plastic container.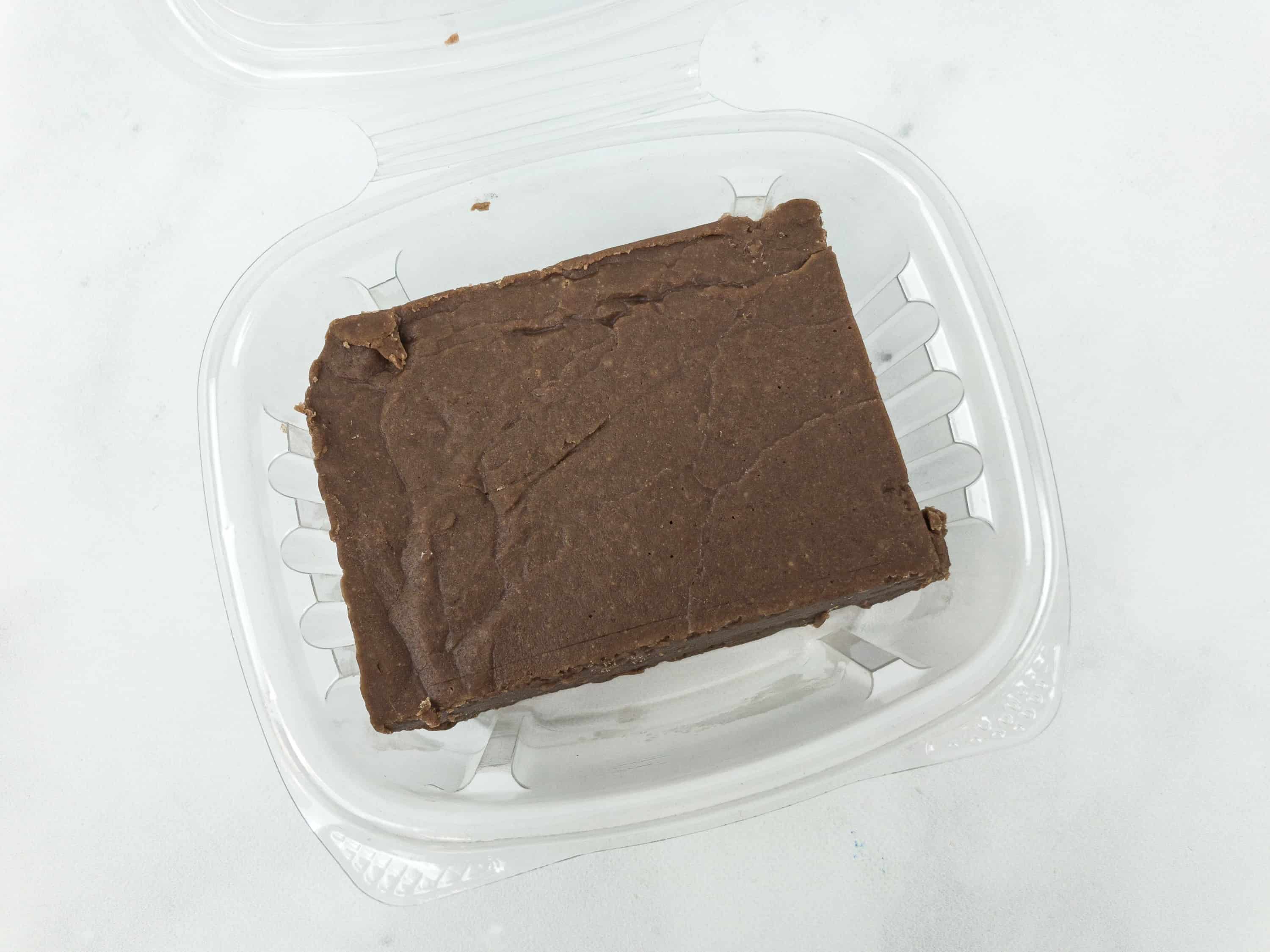 It's sweet and creamy with just the right texture. It can even be paired with one of the wines in this month's box or with something warm if it can wait until the morning.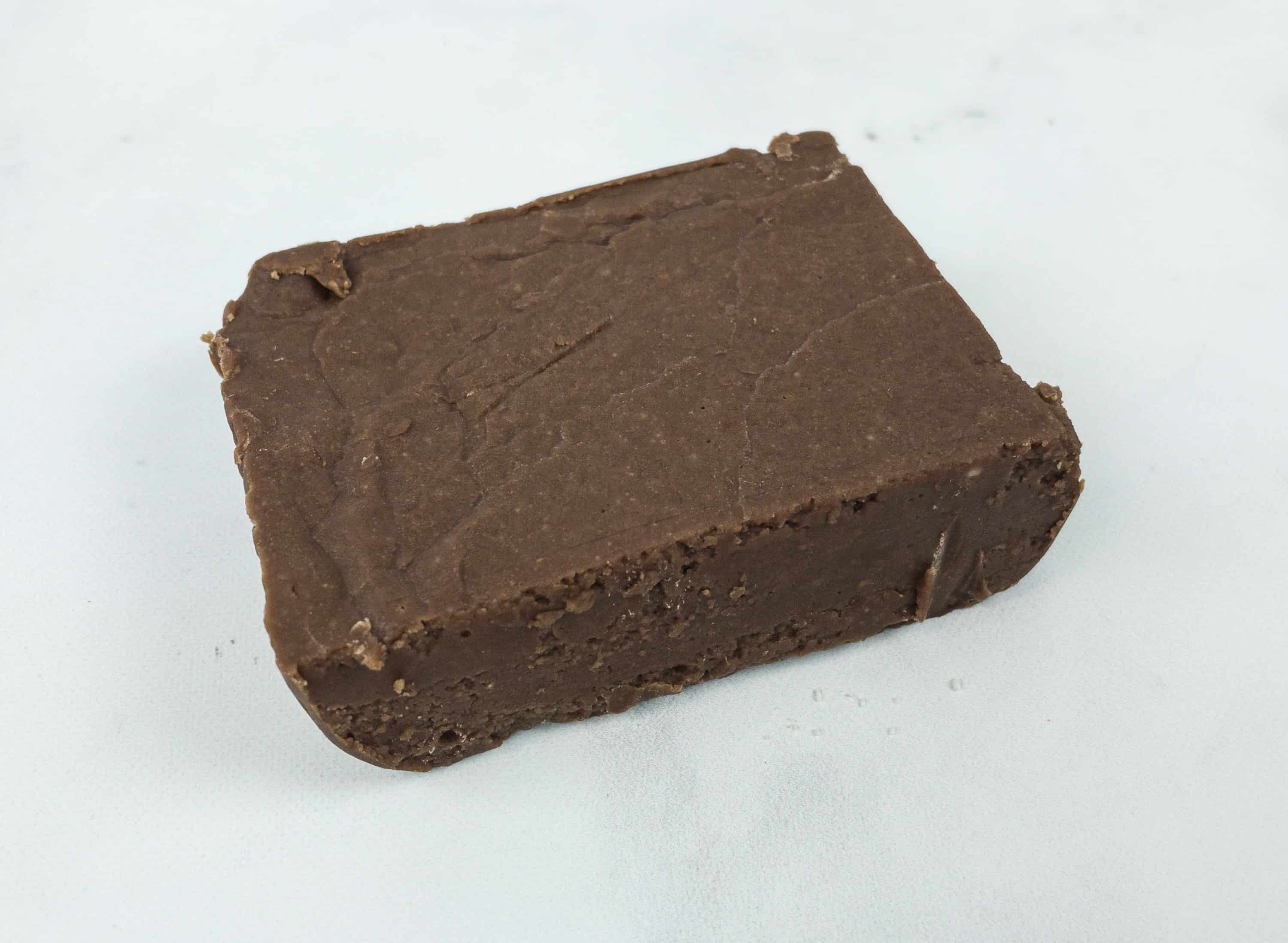 I like the fudge, it may look plain and dry but it's really sumptuous.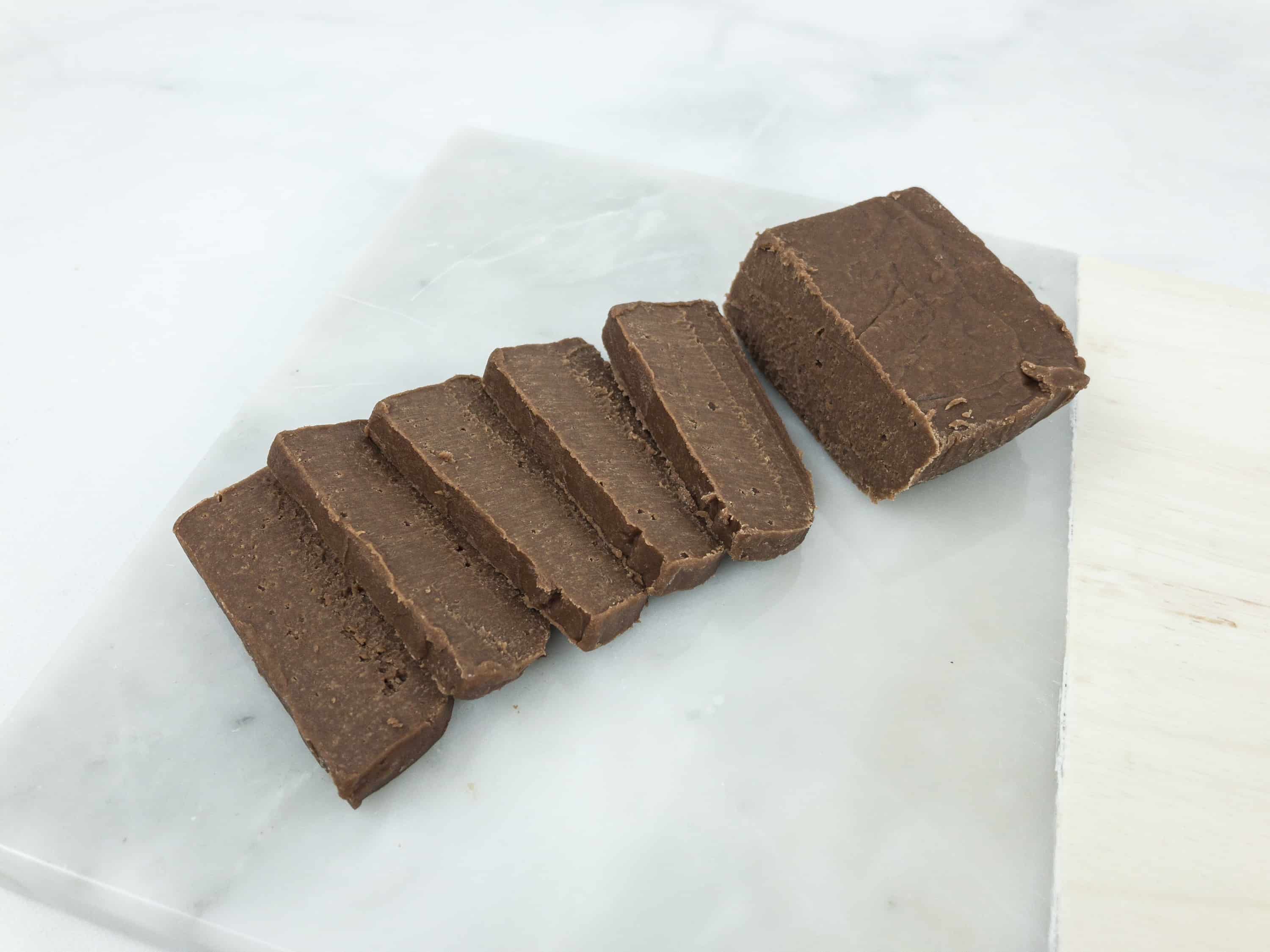 It melts in the mouth!
Another delightful treat is this sweet candy cane bark. It's not just peppermint-flavored candy, it's made with real candy cane!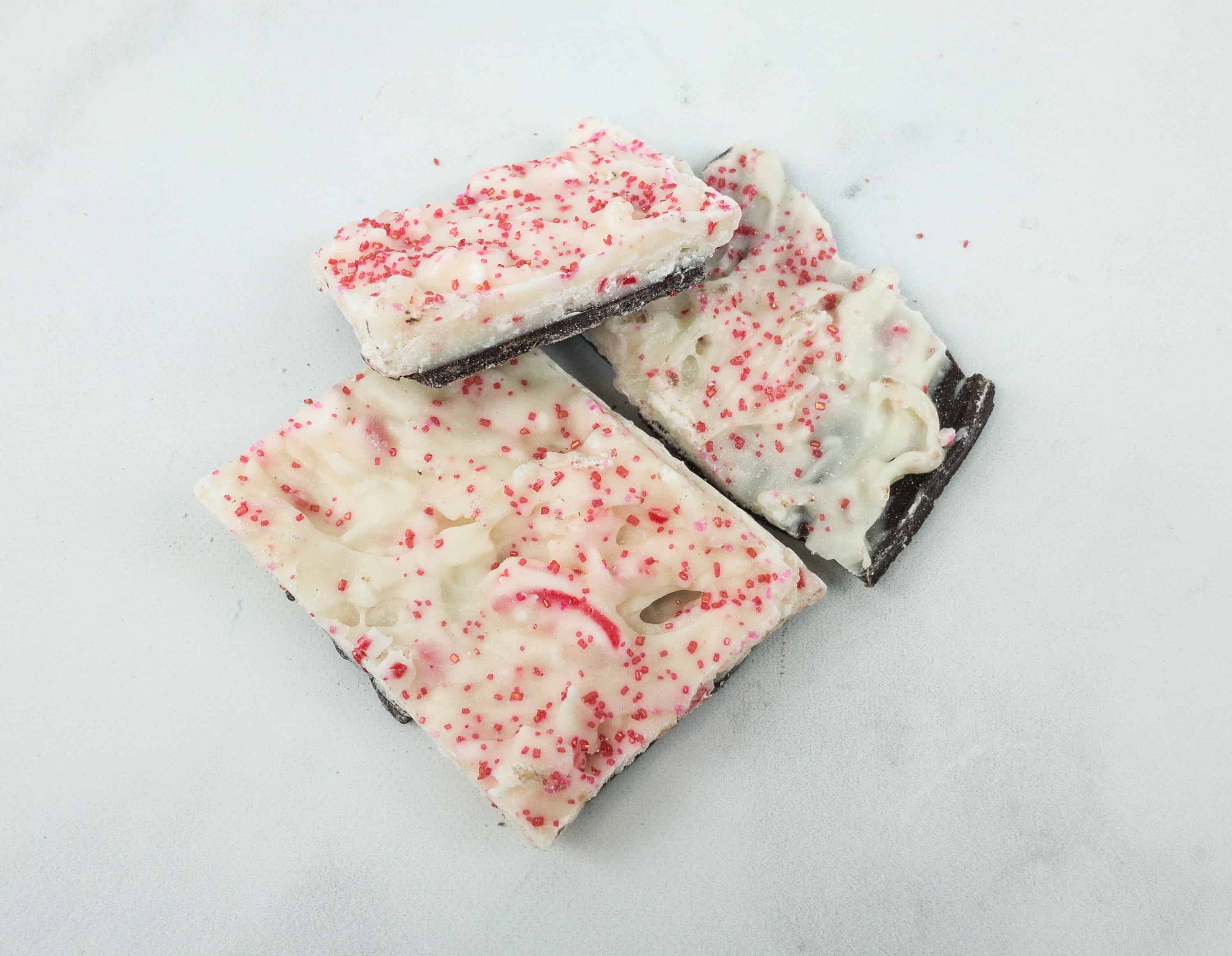 It's a classic! It's really yummy and it reminds me that the holidays are really nearing!
Vine Oh! has a unique and fun concept. They deliver a mix of wine plus FUNctional goodies which are perfect for me-time, or even relaxing time with friends! I love how they include some lifestyle items, and let me try great products from several brands. It's an exciting box every quarter! Aside from the delicious wines, I am also loving the palette and mug that I got, everything will be put into good use!
What did you think of Vine Oh?