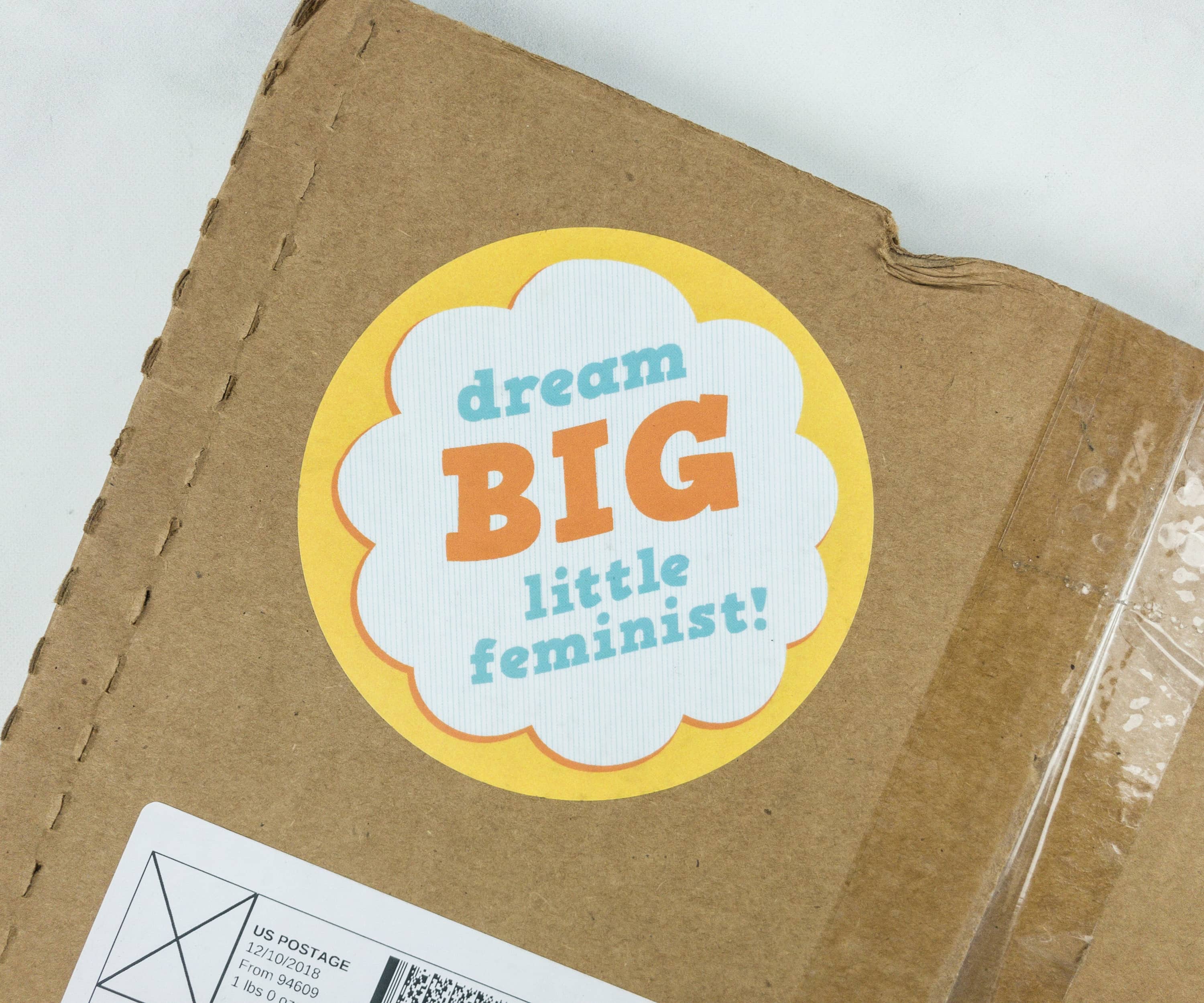 Little Feminist Book Club lets you diversify your kid's bookshelf with 1 to 2 hand-selected books for $19 per month. It is a subscription by age, which you can choose the range from 0-3, 3-7 to 7-9 years of age. You can then choose if you want a monthly ($23/month), or a pre-paid box for 3 months ($63 – $21/month), 6 months ($120 – $20/month) or 12 months ($228 – $19/month). Each box includes discussion questions, parent letter, and DIY ideas.
This is a box that teaches children how to be brave and empathic. It instills to their minds the principle of feminism and that all genders are equal.
This is a review of the book subscription for kids 3-7 years old!
DEAL: Get $5 off anything on LittleFeminist.com! Use coupon code HELLO.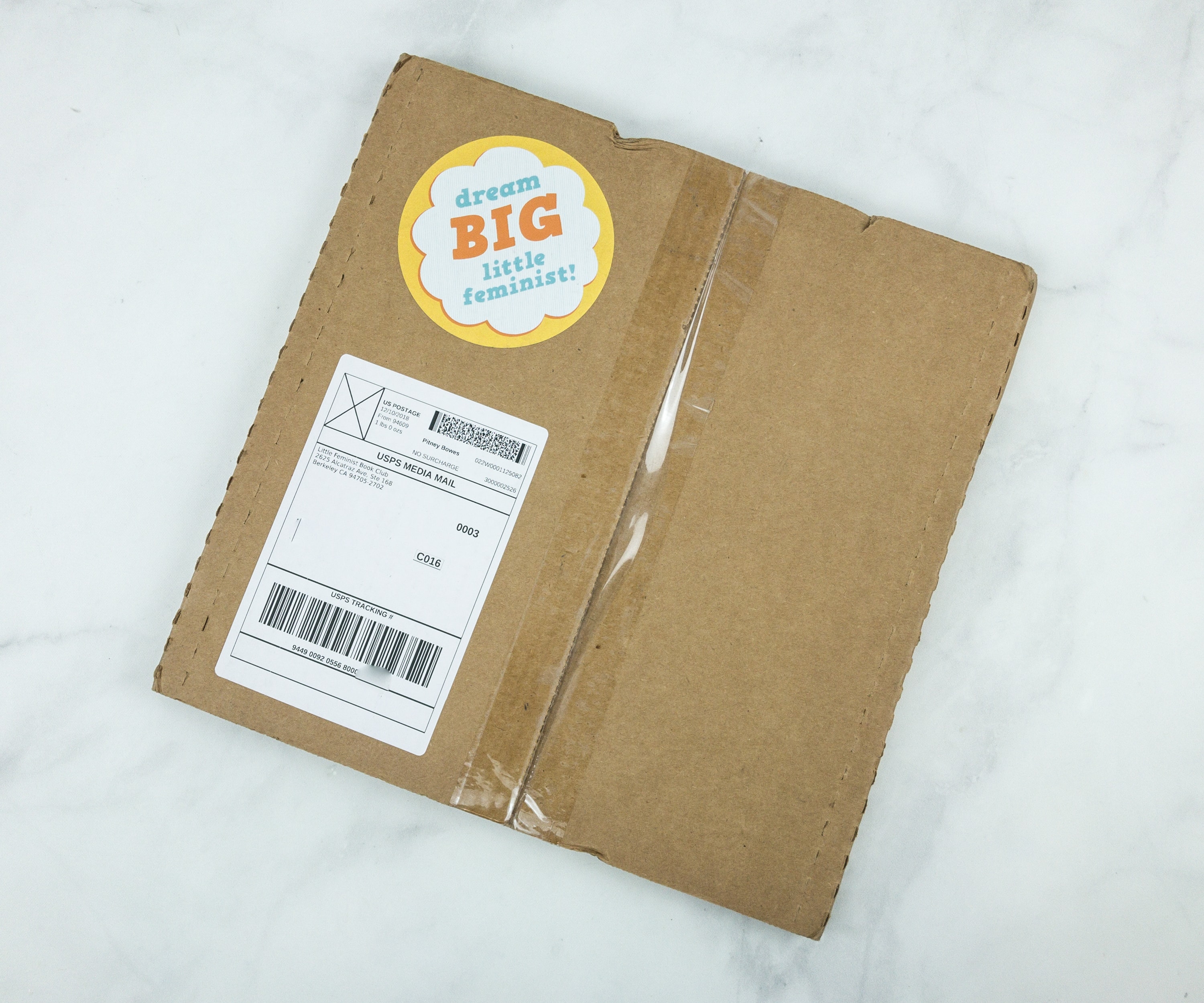 It comes in a simple box with a logo sticker.
Everything in my box!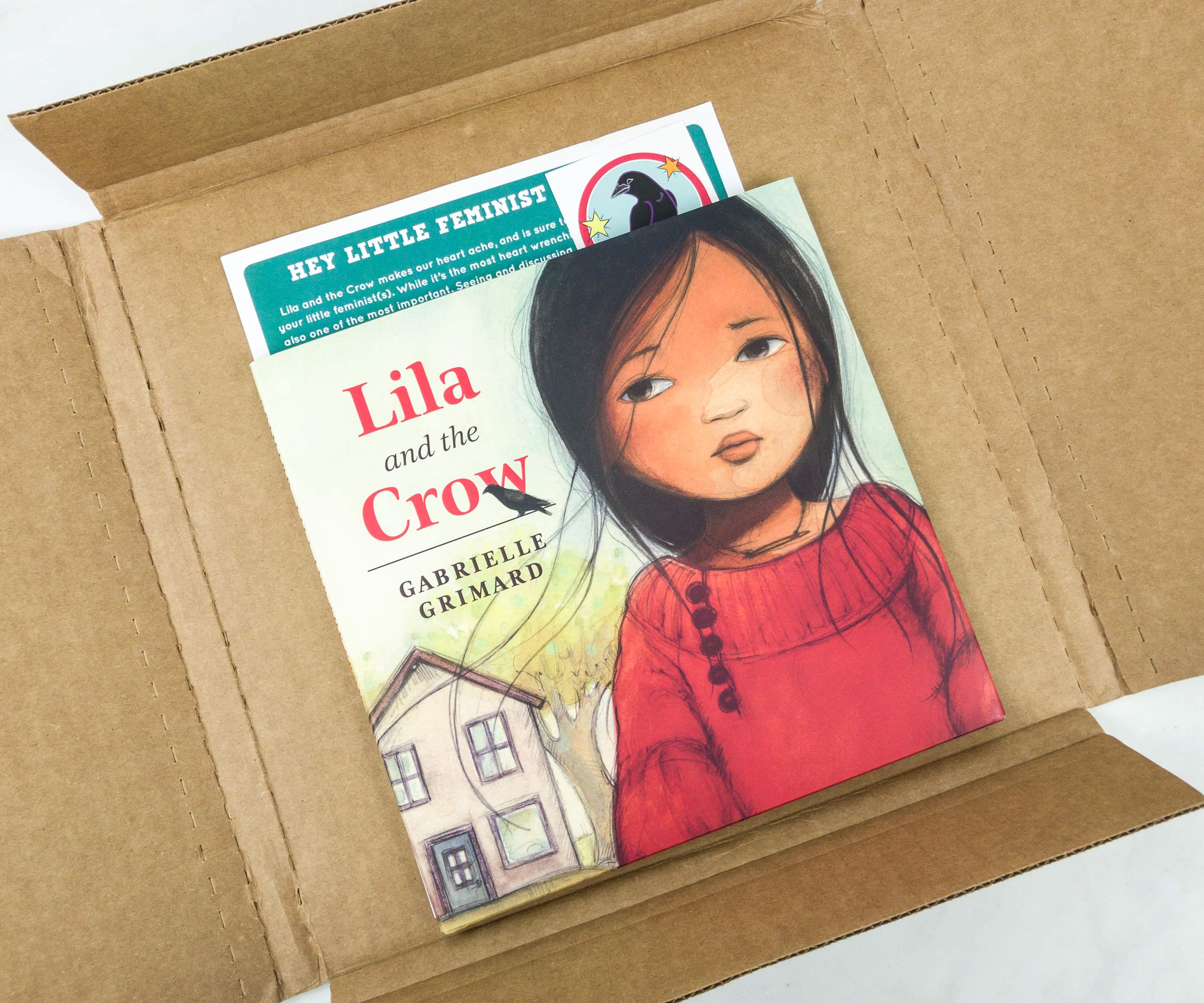 Upon opening, you will see the book and some cards.
There's a discount card from Little Feminist.
At the back of the card is information about the subscription.
There's also a little bookmark that poses a question for a discussion of this month's book.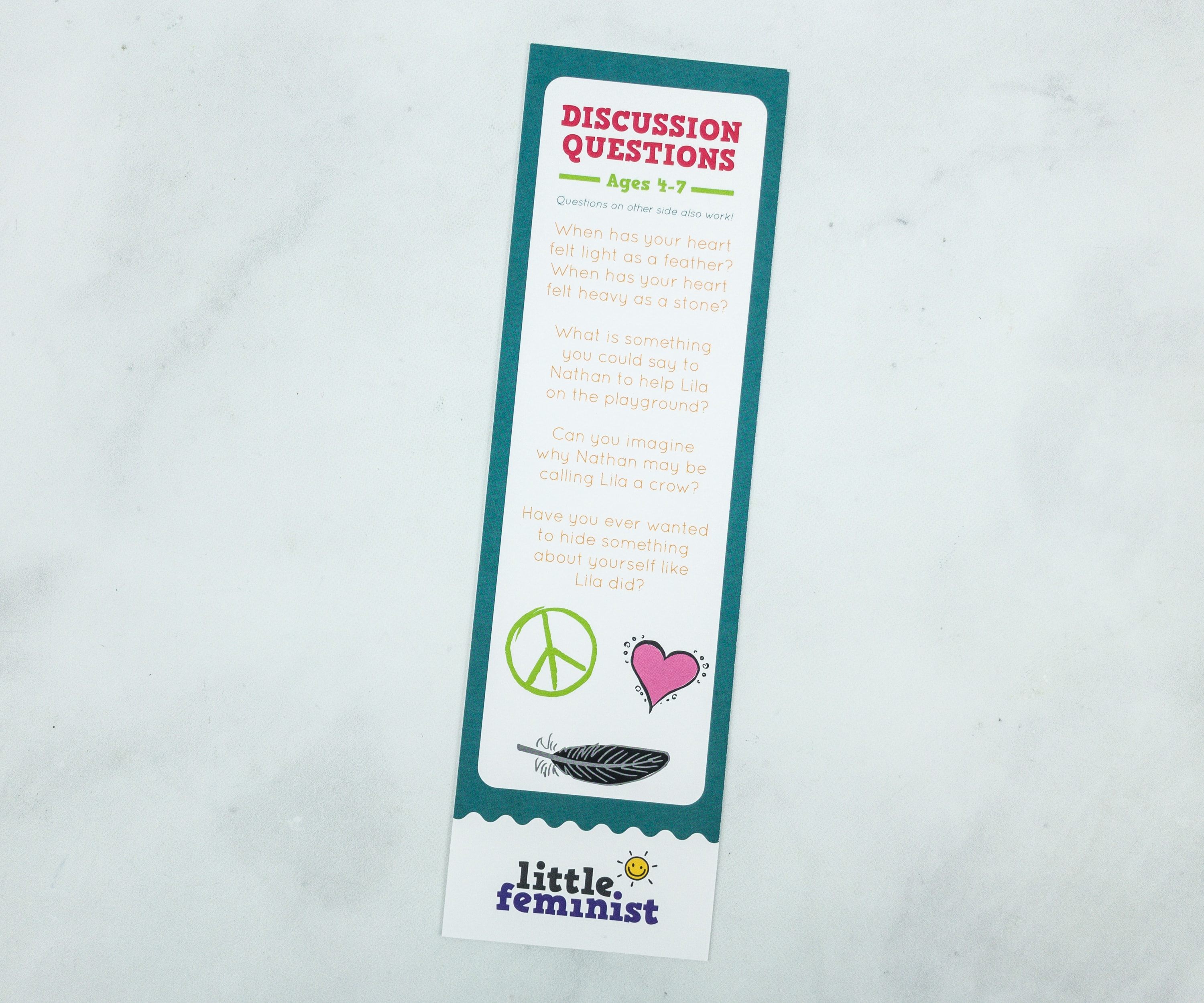 I am looking forward to a hearty discussion with my kids after reading the book!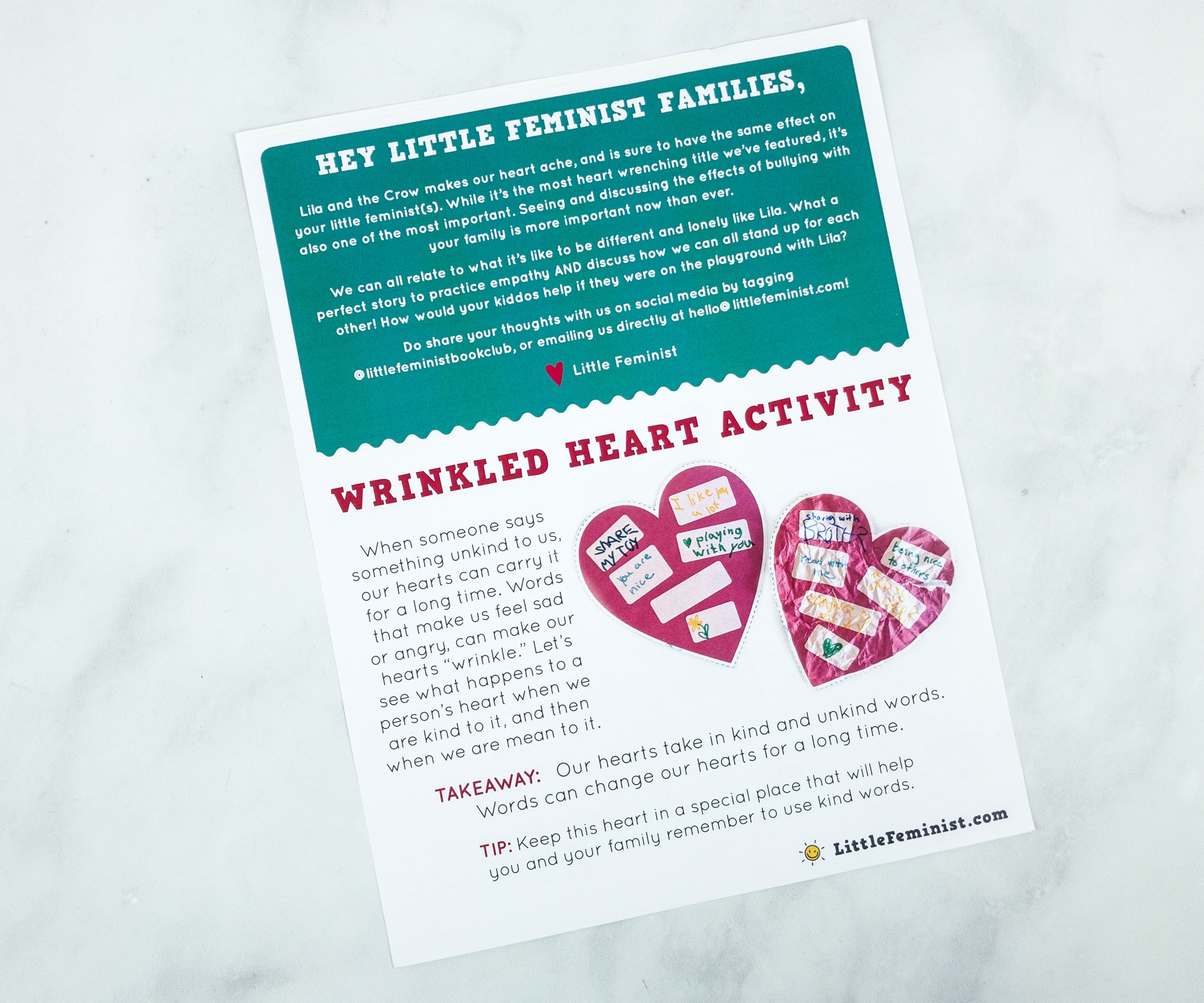 They also provided an activity that also gives morals for the whole family! For this month, we will be trying this Wrinkled Heart Activity!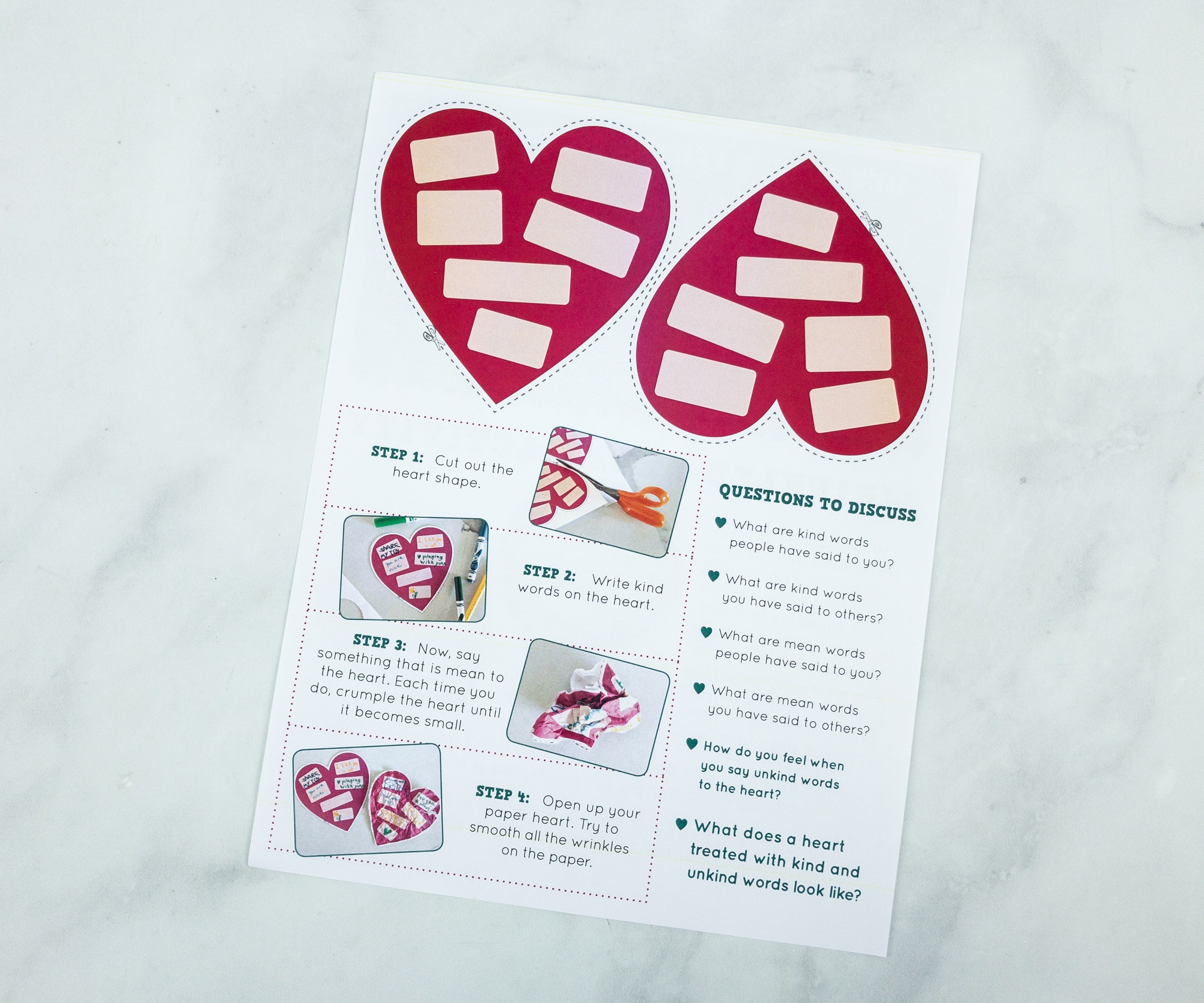 They provided complete materials and an instructions list.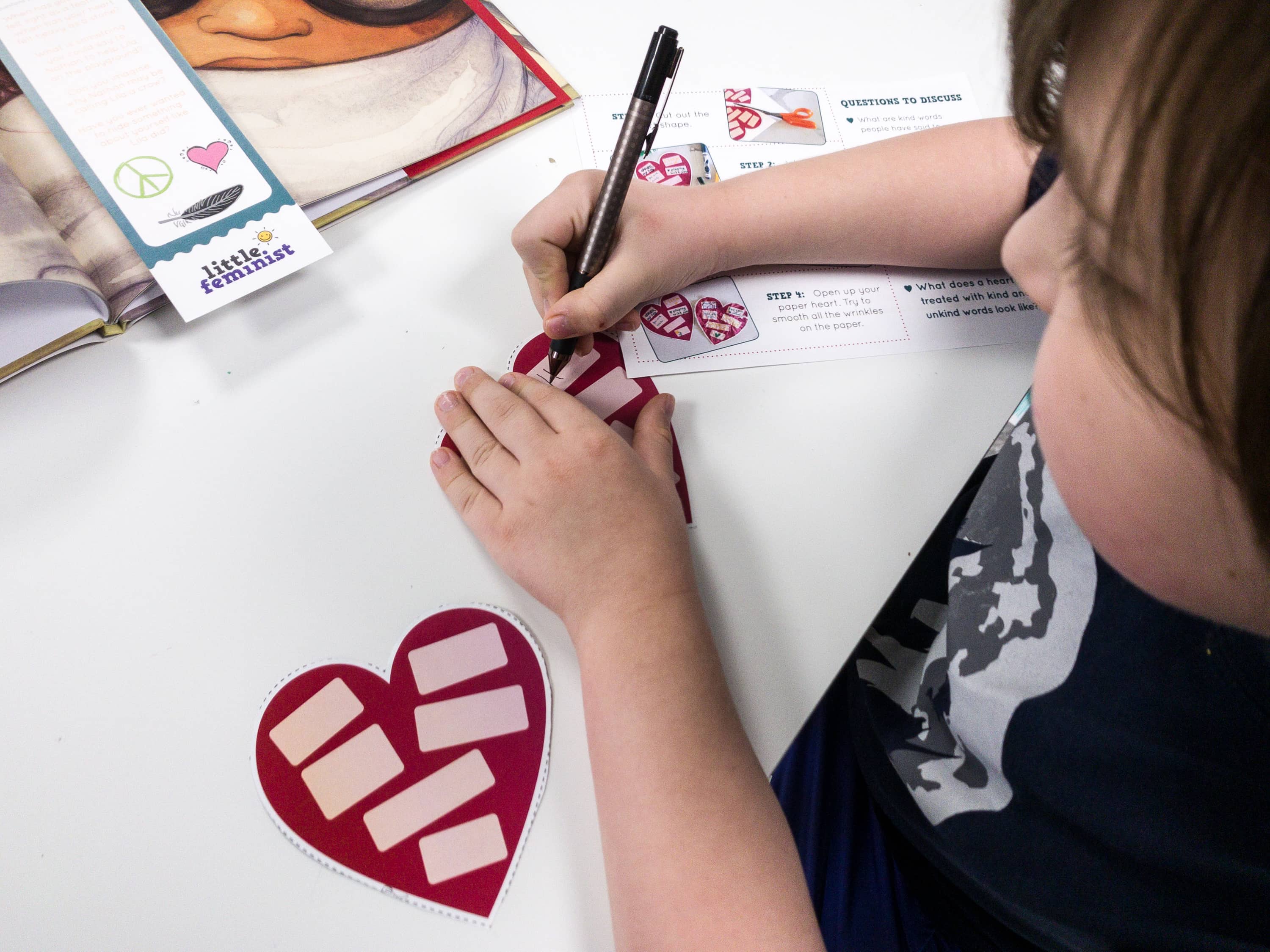 My kids tried the activity and they had fun wrinkling out the heart!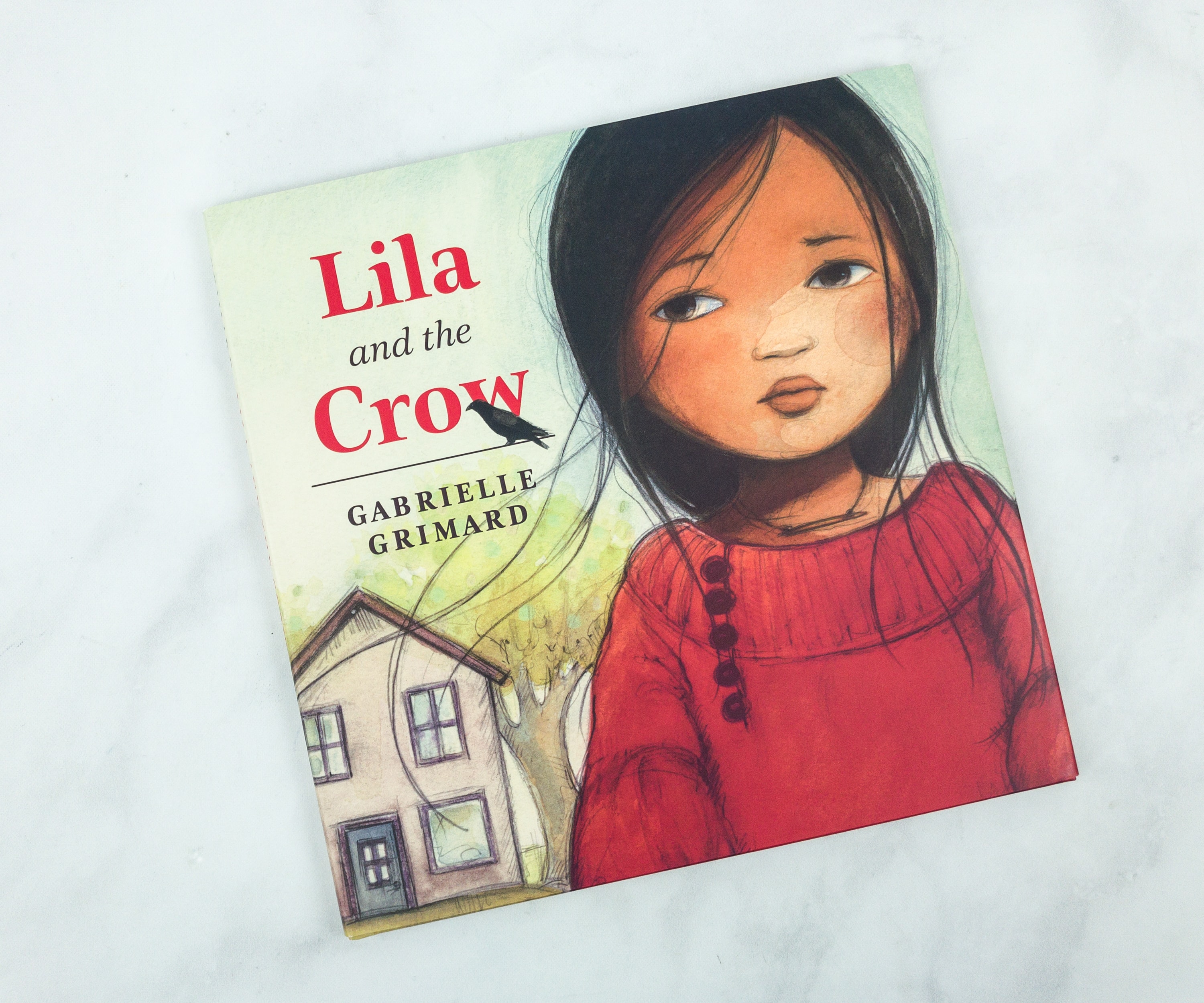 Lila And Crow by Gabrielle Grimard ($13.26)
Lila has just moved to a new town and can't wait to make friends at school. But on the first day, a boy points at her and shouts: "A crow! A crow! The new girl's hair is black like a crow!" The others whisper and laugh, and Lila's heart grows as heavy as a stone.

The next day, Lila covers her hair. But this time, the boy points at her dark skin. When she covers her face, he mocks her dark eyes. Now every day at school, Lila hides under her turtleneck, dark glasses, and hat. And every day when she goes home, she sees a crow who seems to want to tell her something. Lila ignores the bird and even throws rocks at it, but it won't go away.

Meanwhile, the great autumn festival is approaching. While the other kids prepare their costumes, Lila is sadder and lonelier than ever. At her lowest point of despair, a magical encounter with the crow opens Lila's eyes to the beauty of being different, and gives her the courage to proudly embrace her true self.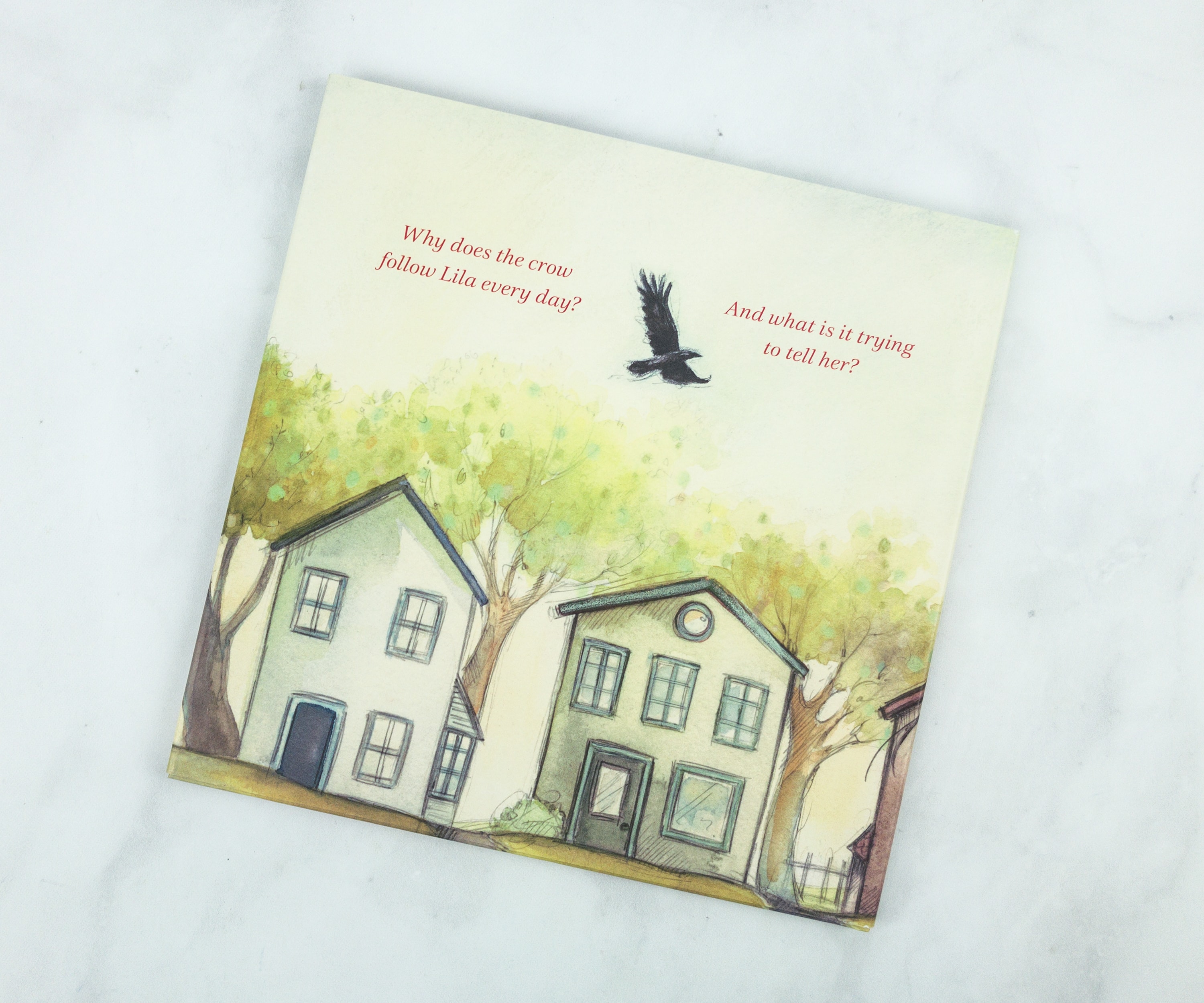 The back of the book also shows the beautiful illustration of the houses around Lila's neighborhood and the flying crow that always follows her.
The book's dust jacket gives us an idea of what the book is all about!
The glossy pages are full of color and beautiful drawings that makes the book easier to comprehend.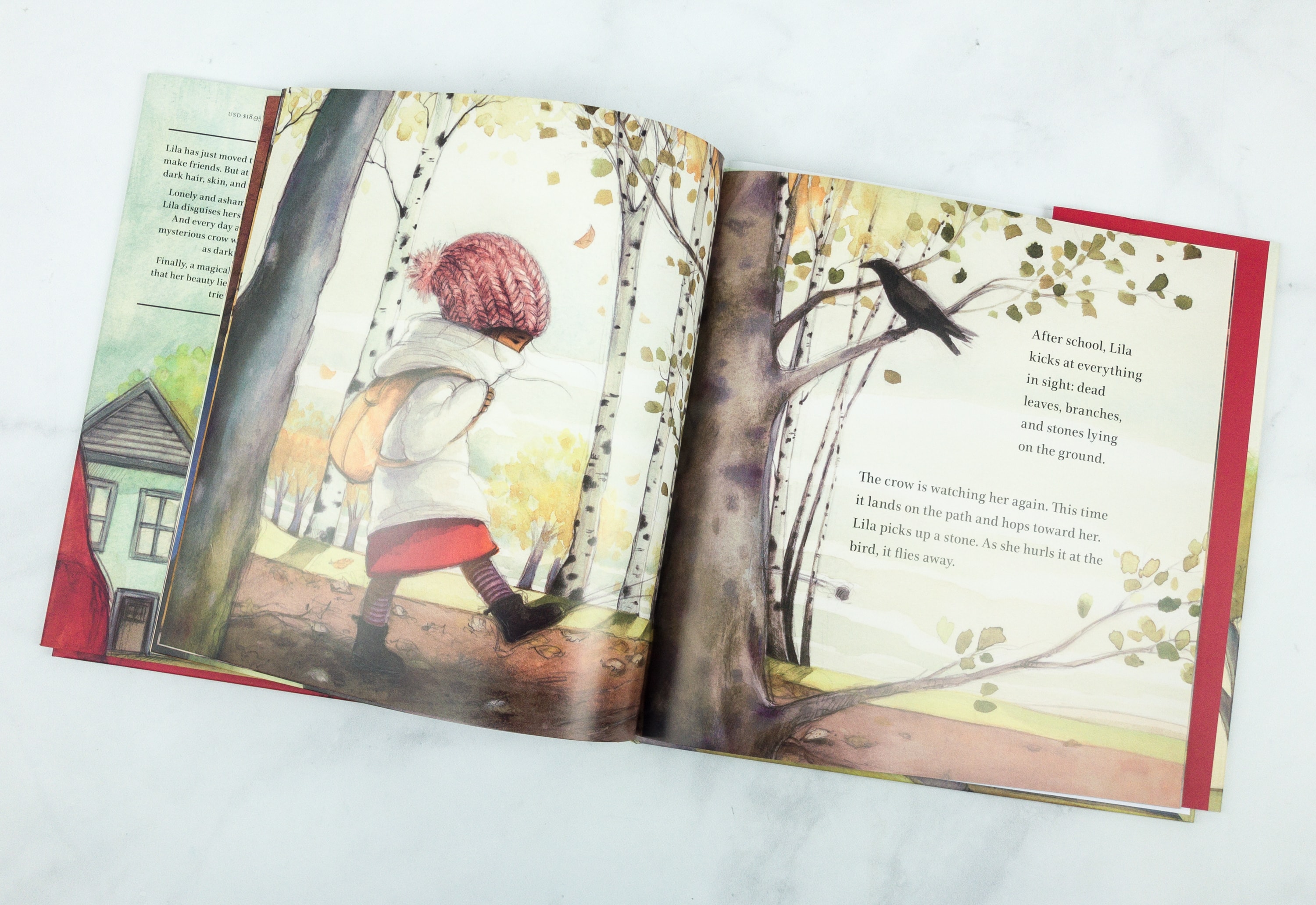 This is such a lovely story! It teaches us about the importance of being different, that being different is not always a bad thing!
This is a wonderful story! At first, you will feel bad about Lila's condition as she's being isolated from everybody else, but this will also make you realize that standing out and being different is okay. Not everybody is the same and having unique and different characteristics and personality is good. Aside from reading the book, my kids also loved doing the Wrinkled Heart Activity! This is such a wonderful and diverse book subscription that has lots of takeaways, not just for the kids but for the whole family as well!
What do you think of the Little Feminist Book Club?