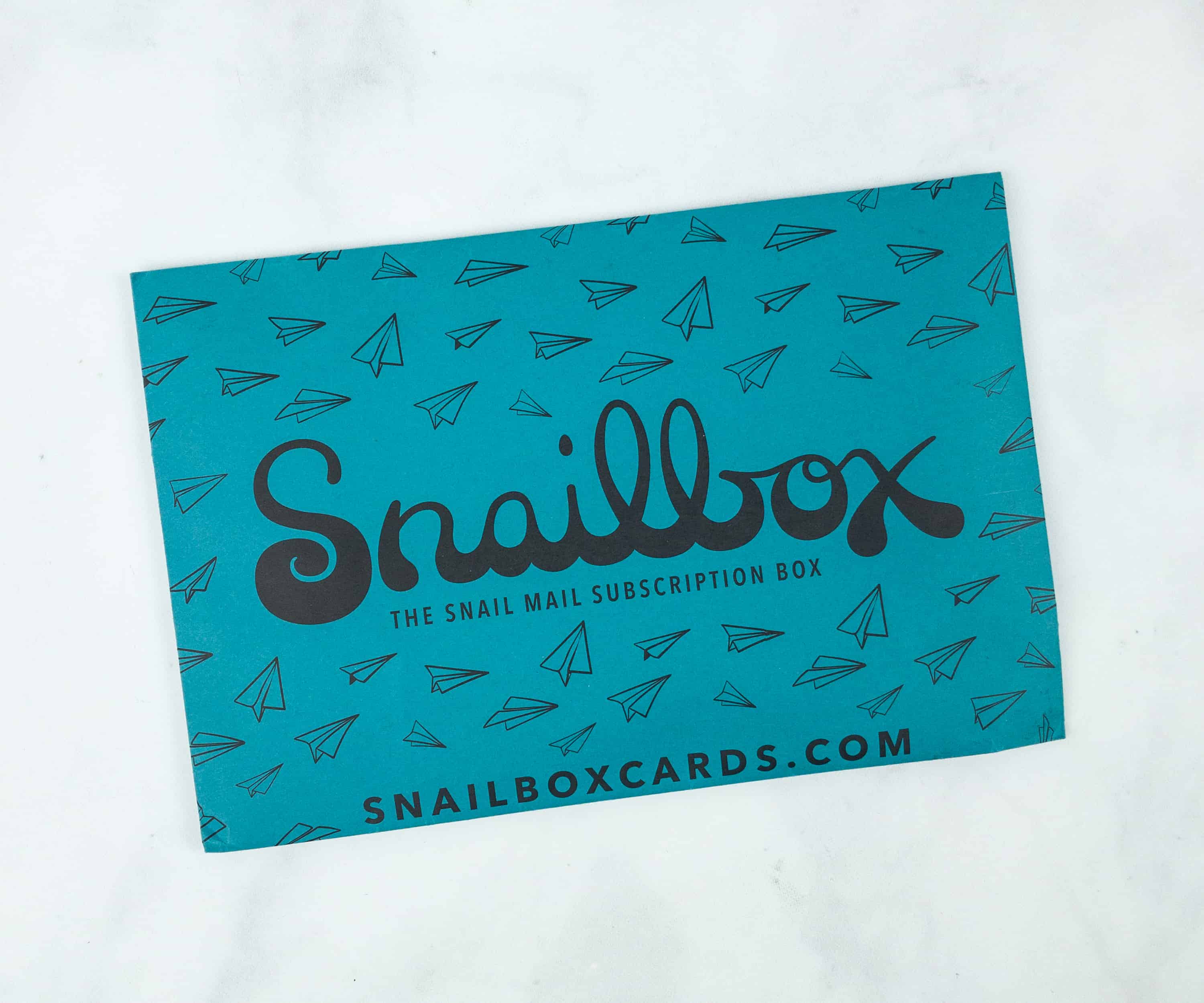 Snailbox is a monthly subscription box that sends out fun, unique, and artisanal quality greeting cards from independent artists and small stationery companies around the world. Each month, Snailbox features different artists, and their curators create a collection of four greeting cards, envelopes seals, and USPS stamps which they wrap up in a pretty package. The subscription costs $20 per month, with free shipping within the US.
DEAL: Get 20% off your first month. Use coupon code SNAILBOXHELLO20. Valid to new members only.
Everything was packed in a cute blue envelope.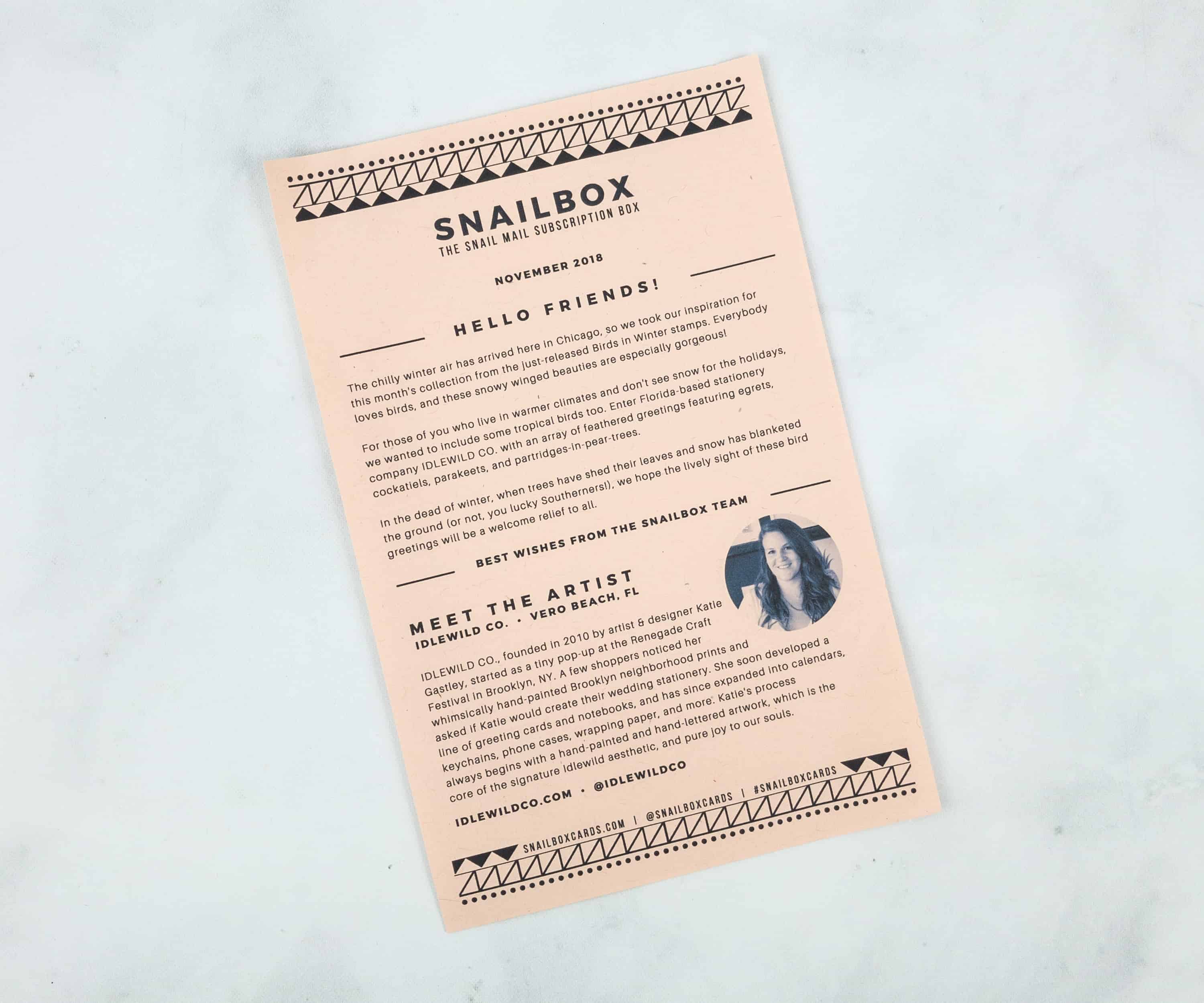 The back of the card has some info about the subscription. The featured artist for this month is Katie Gastley of Idlewild Co from Vero Beach, FL.
The cards are secured using a colorful and well-designed paper.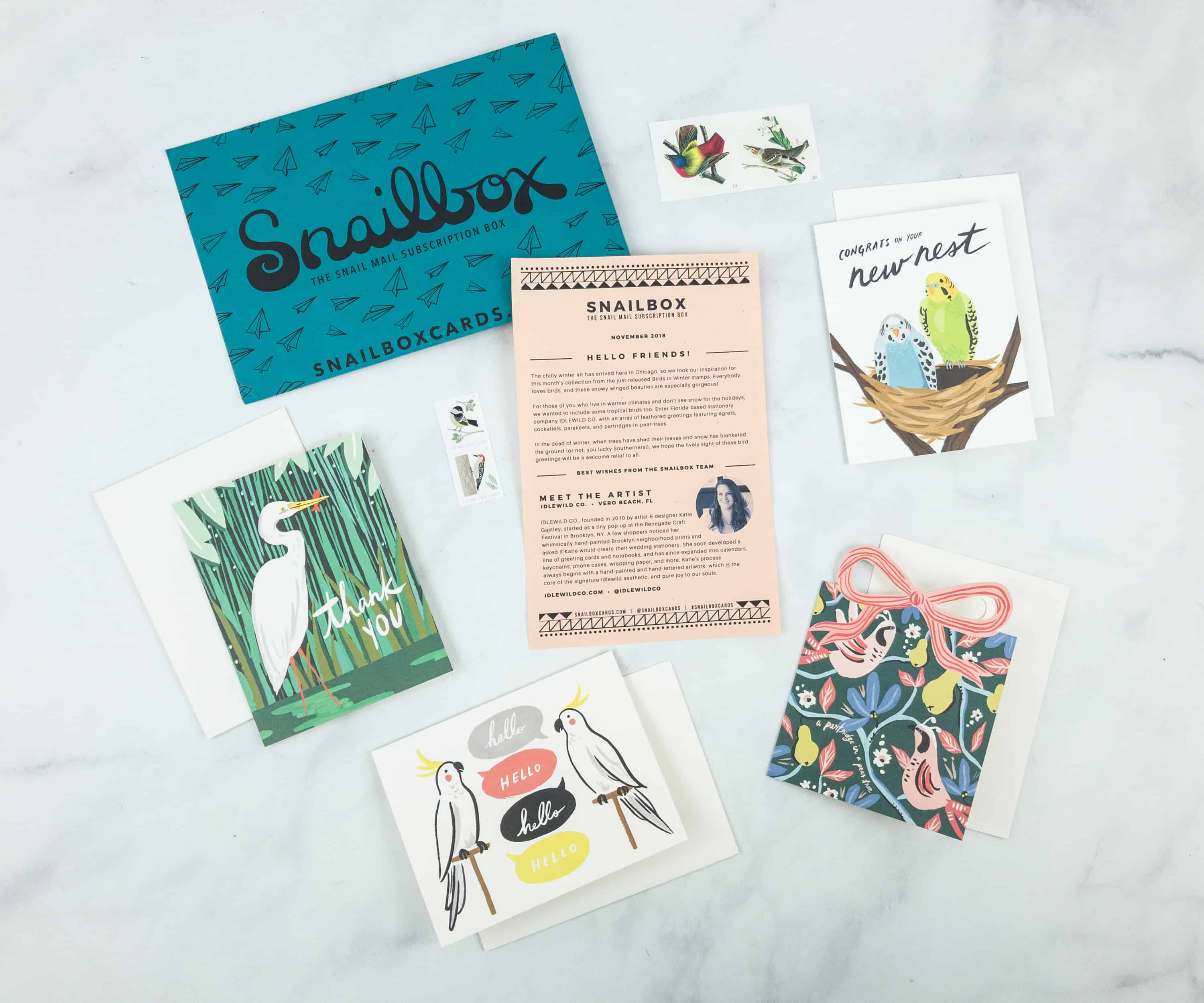 Everything in the box!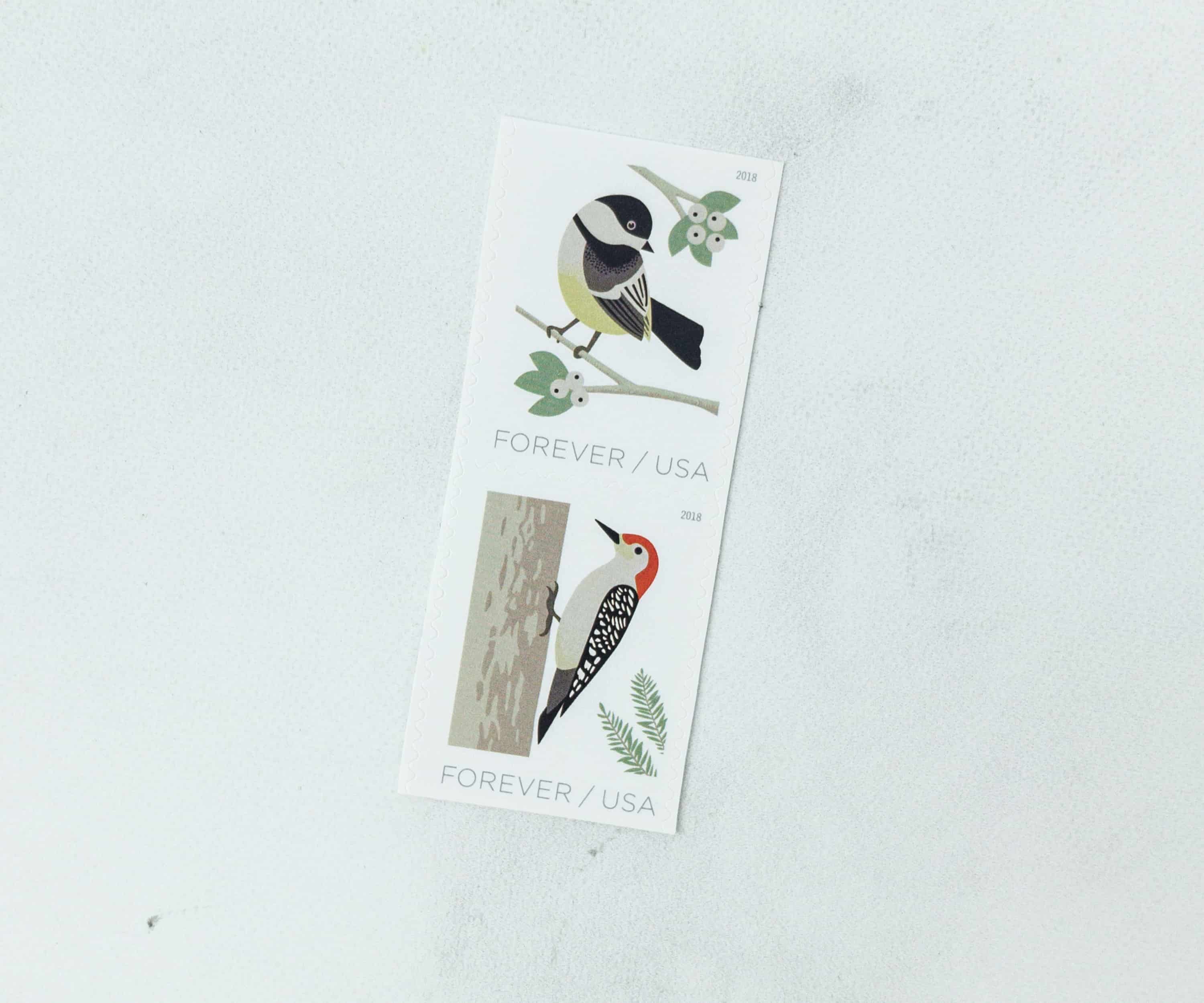 Four Stamps. This month's package features four winter bird stamps. There are 2 on the other side!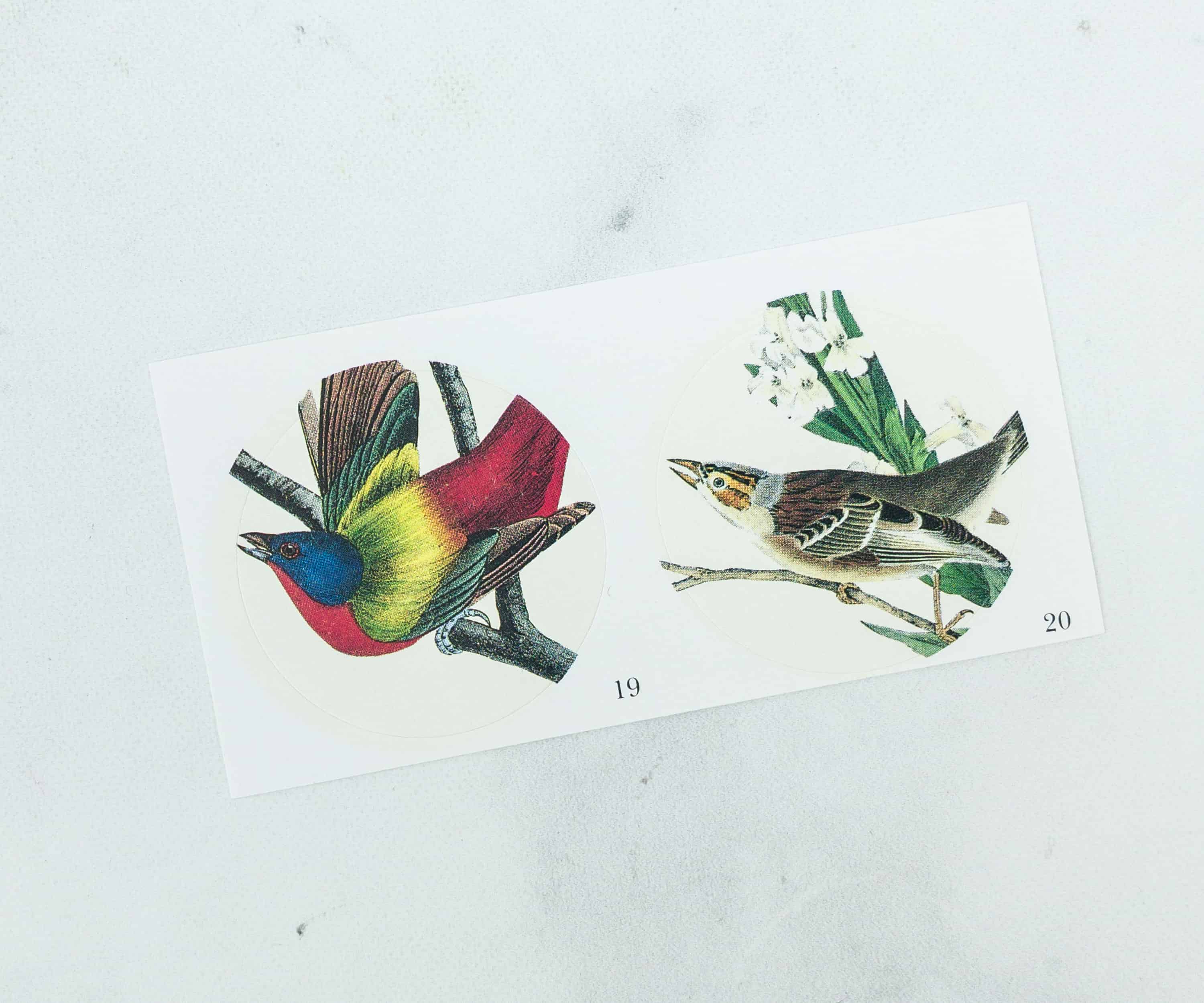 Stickers. There are also two bird stickers. This package should have 4 and Snailbox sent out extras to everyone missing them!
All the cards come with a corresponding envelope.
Idlewild Co. Cockatiels Greeting Card ($5) This beautiful card features a pair of hand-painted white cockatiels with Hello messages in between. It's so cute!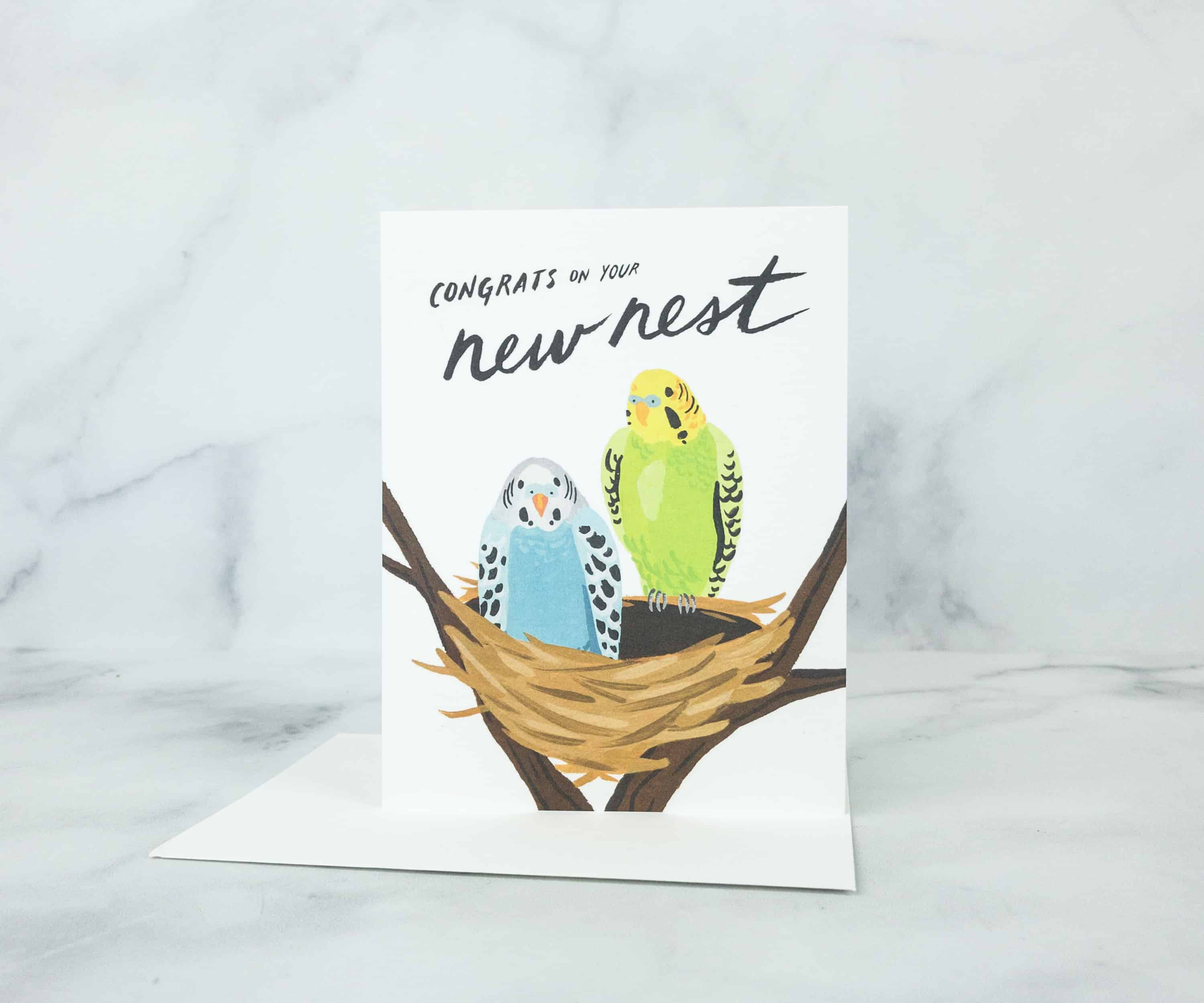 Idlewild Co. New Nest Card ($5) Next is a perfect card to give to lovers who just got their new house or transferred to a new place. It's also a great gift for a newly wed couple.
Idlewild Co. Egret Thank You Card ($5) The Great White Heron, one of the most precious water birds of coastal Florida, is featured on this thank you card. The design is hand painted!
Idlewild Co. Partridge Present Card ($3.75) Colorful and extravagant! This prepossessing card is hand painted in a decorative floral and pear tree design with a couple of beautiful pink partridge.
It's always fun getting greeting cards from Snailbox. This month, everything is top-notch, from the paper itself to the handpainted designs. I'm happy with the forever stamps and the stickers as well. My favorite in the bunch is probably the Partridge Present Card. It doesn't just have an attractive front design, the card itself has a unique shape too. The art is really just amazing – I think it's chic, modern, and any recipient would be thrilled to display it! Can't wait to write on all of these and send them just in time for the holidays!
What do you think of the Snailbox?