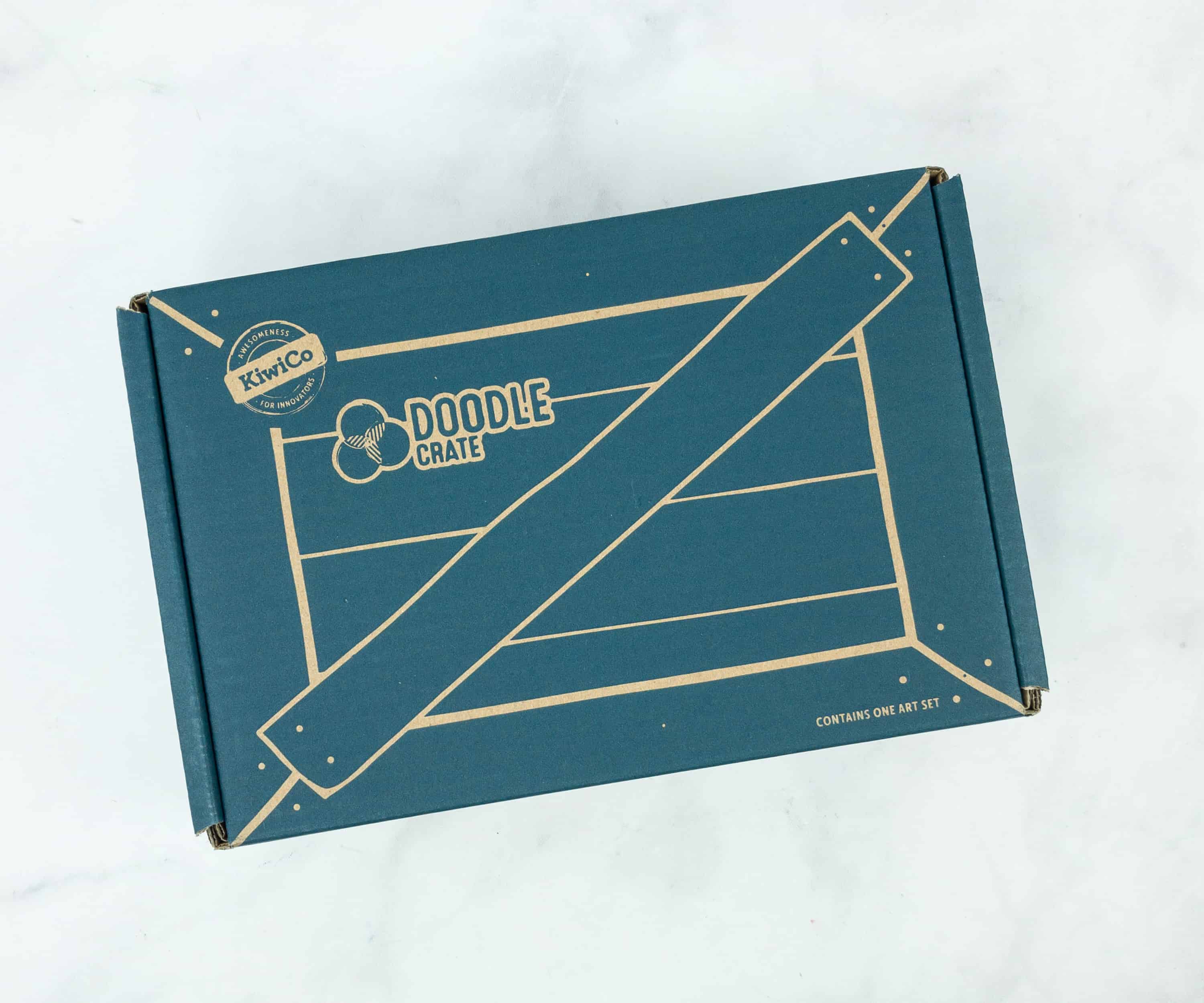 Doodle Crate is a member of the KiwiCo family geared toward kids 9+. It inspires young makers to learn new skills and gain creative confidence through craft and art projects by teaching them basic and intermediate techniques of a new artistic medium each month. The sky is the limit, and crafts made from the same kit can be kept simple, or they can be made as intricate as the artist desires.
Though geared toward kids, Doodle Crate is gender neutral and also excellent for anyone (even adults) wanting a craft subscription. In our experience, this is the best "arts and crafts" box for older kids, tweens, teens, and adults – the end result is nearly always something you will want to save!
DEAL: Use this link to save 30% on your first month of Doodle Crate!  (or Kiwi Crate and the KiwiCo family subscriptions Tinker Crate and Eureka Crate).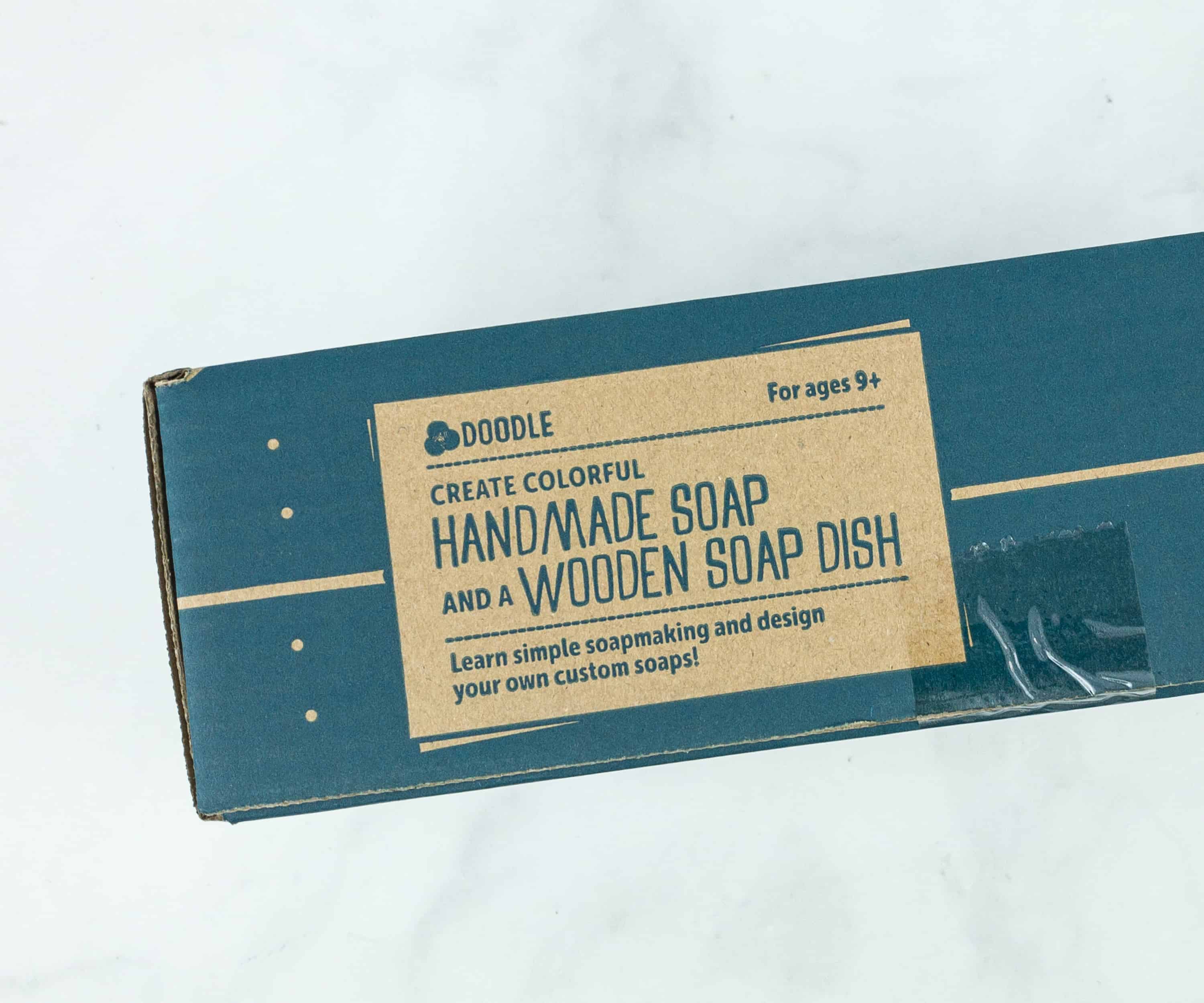 This month's project: HANDMADE SOAP AND A WOODEN SOAP DISH!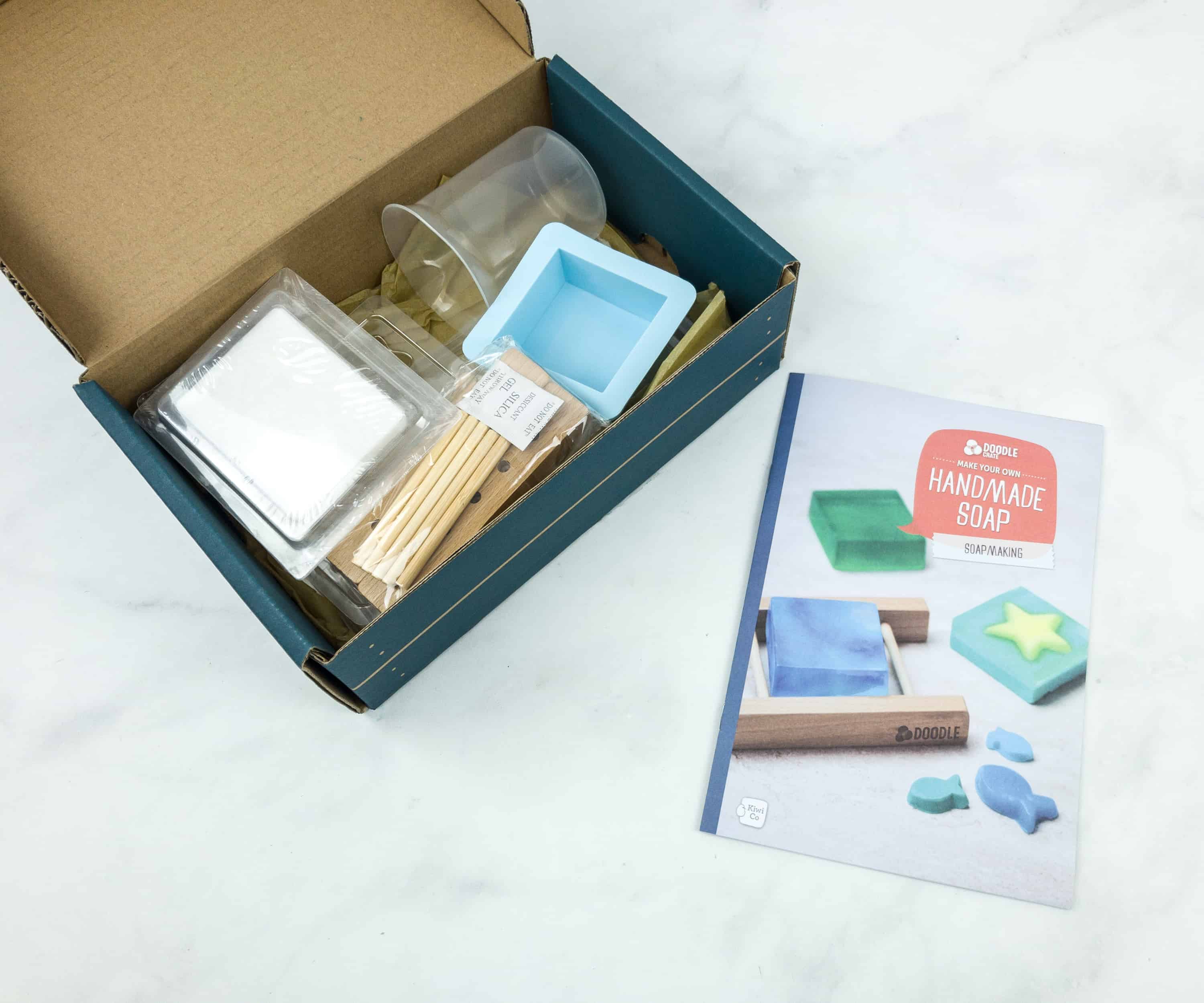 Doodle Crate Instruction Book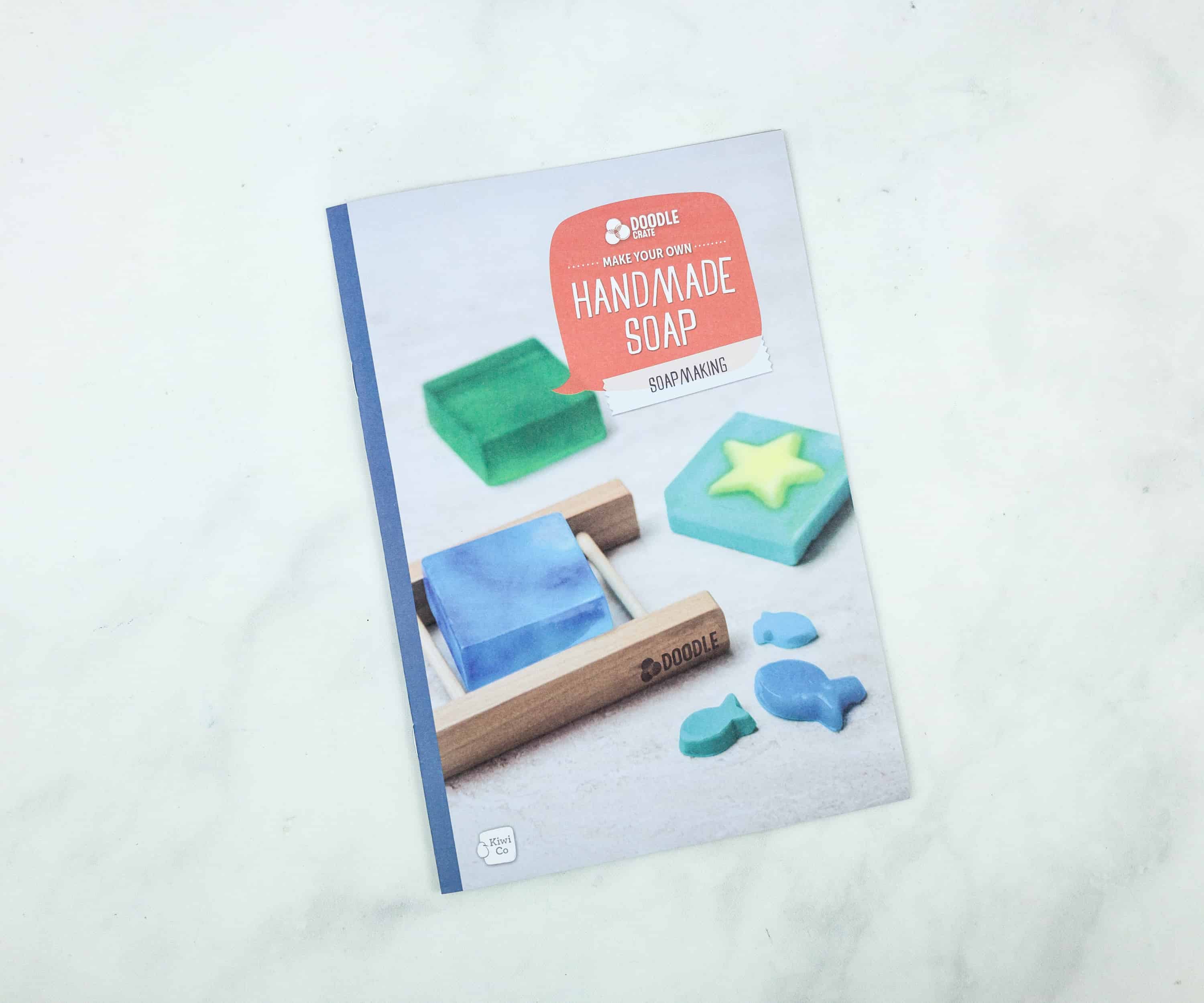 Doodle Crate tends to focus on a single craft and contains only what you'll need for the project.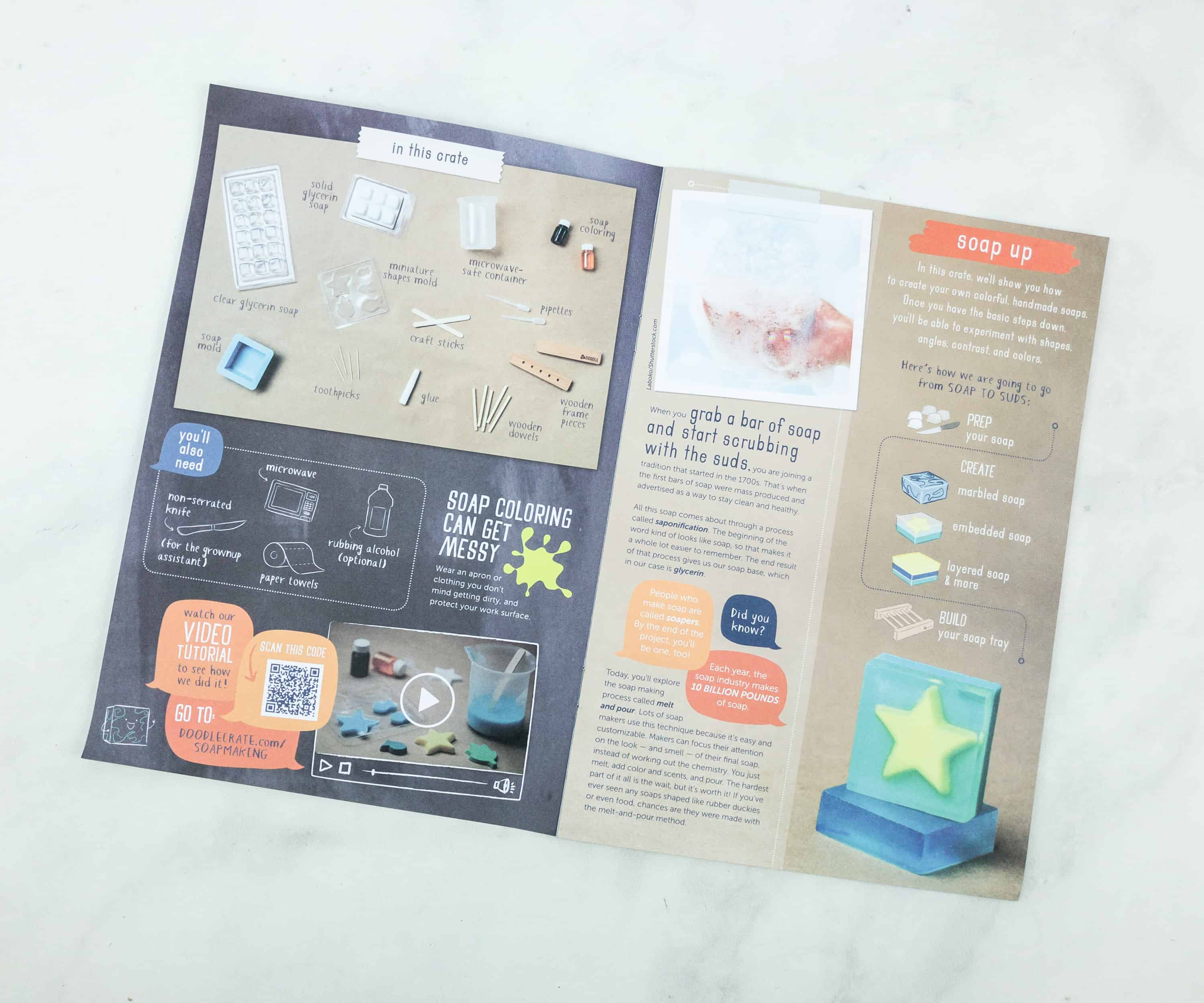 The booklet has excellent, textbook quality background on the subject matter of the project. Every Crate is a project and a lesson in technique – when you are finished, you should have a usable handcrafted item and a new skill.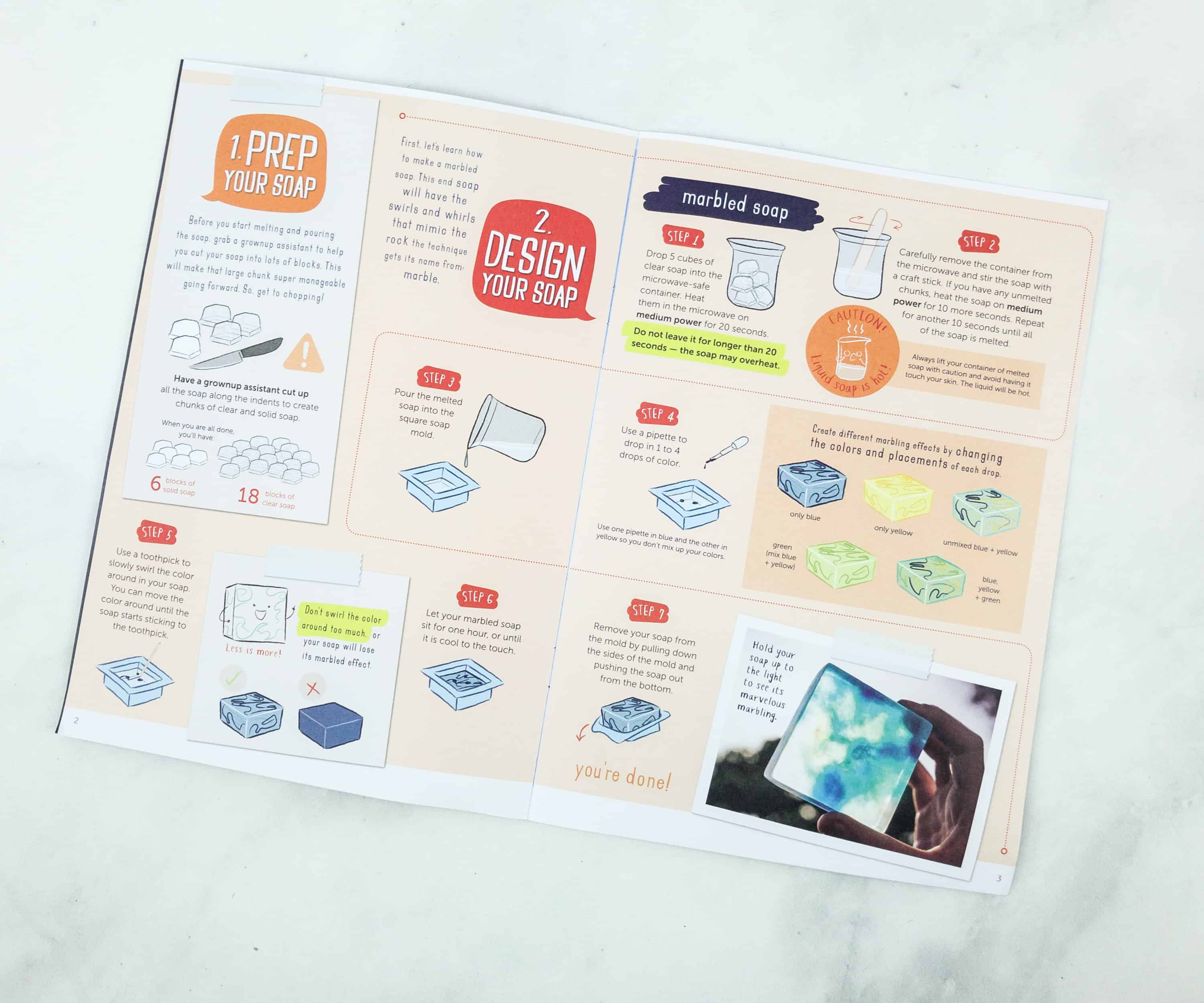 It's loaded with high-quality pictures and illustrations to provide you ideas and help you along at the same time. They also produce a video tutorial for each project, too.
Doodle Crate is great for providing perspective and inspiration for their projects, showing examples of the medium in real life settings.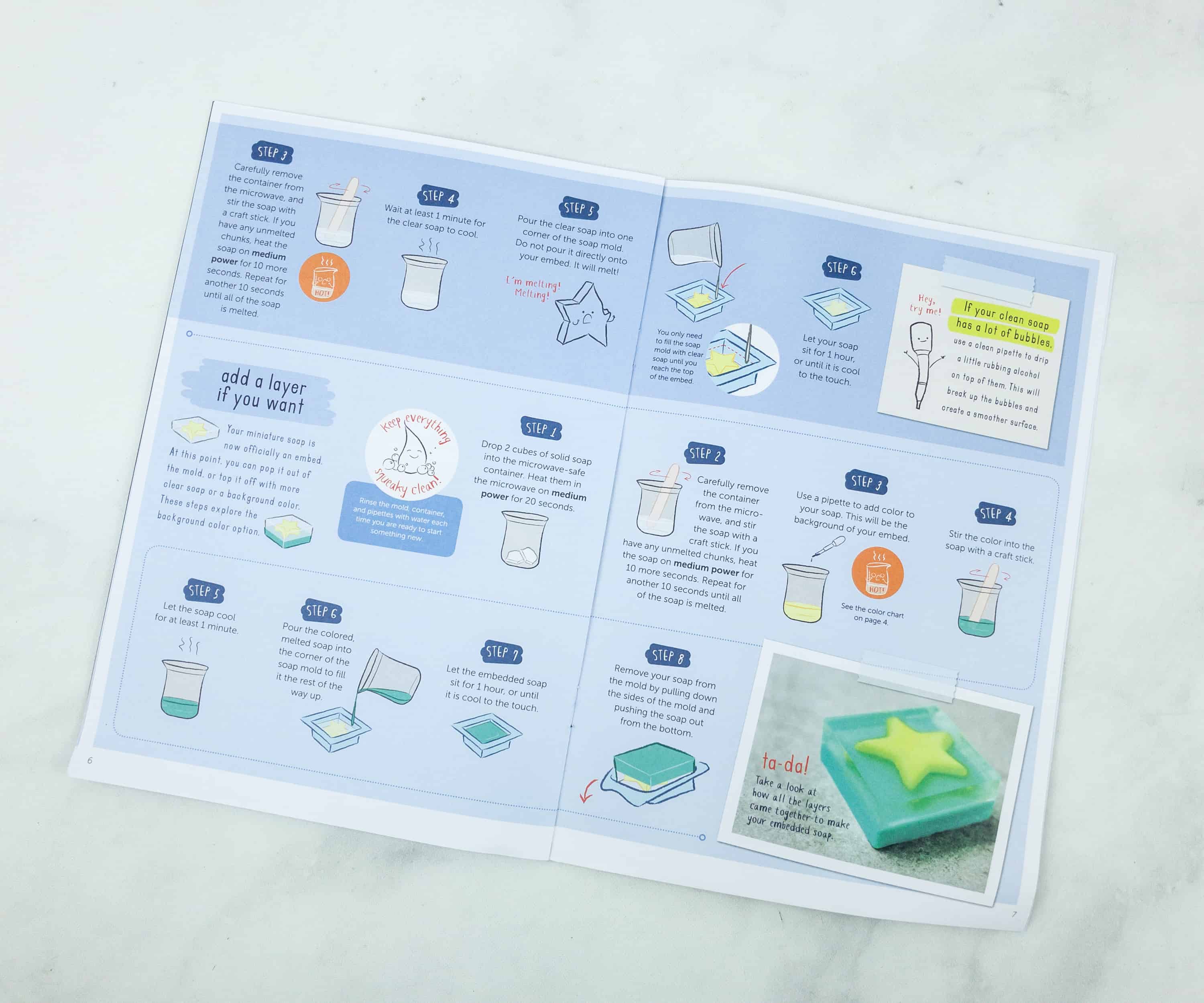 Handy tips are located throughout the instructions, and they always include some options for customizing your work using alternate techniques or additional details. This Crate is suitable for a wide range of ages, and older kids and adults can bring as much complexity to their projects as they want.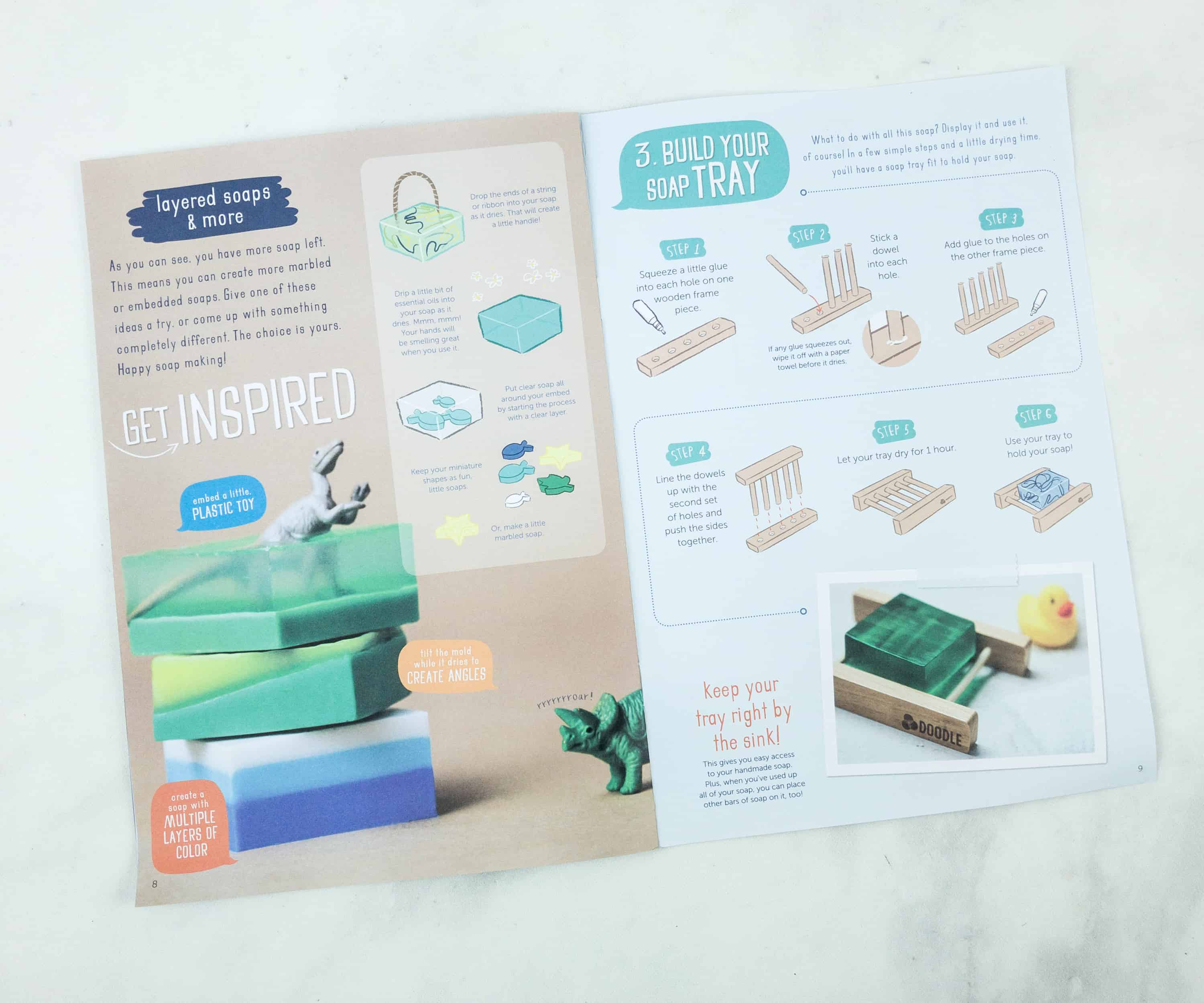 The booklet proceeds step-by-step, from start to finish, with detailed guidance the whole way. The numerous diagrams explain every step clearly and make it practically impossible to go off track.
At every phase of the project, Doodle Crate presents several options to bring added personality to your work – and you are always free to do something completely original. After all, it is YOUR creation.
Doodle Crate Materials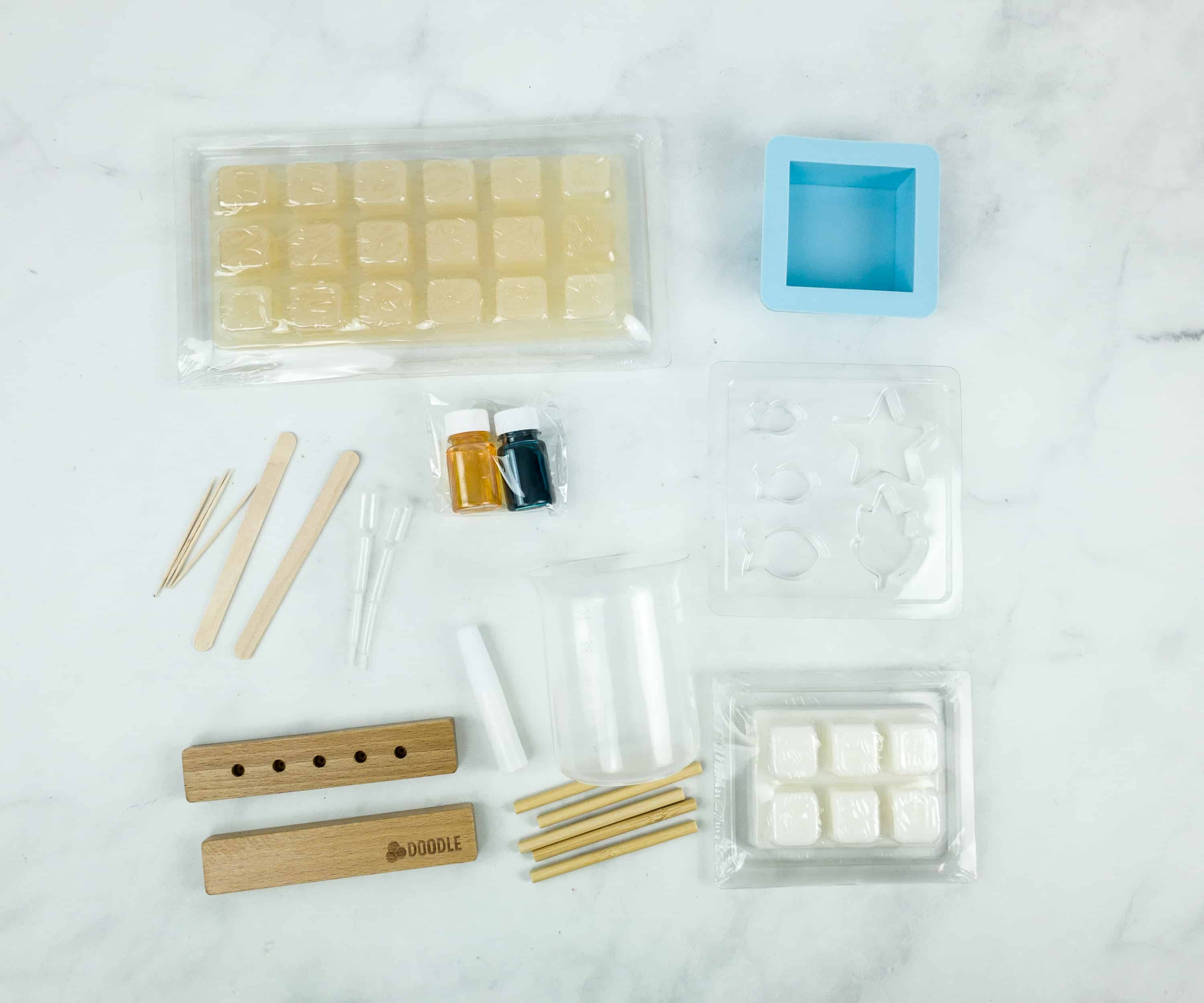 Every crate comes with everything you need to complete the project (except for a few basic items from your home), as well as a booklet.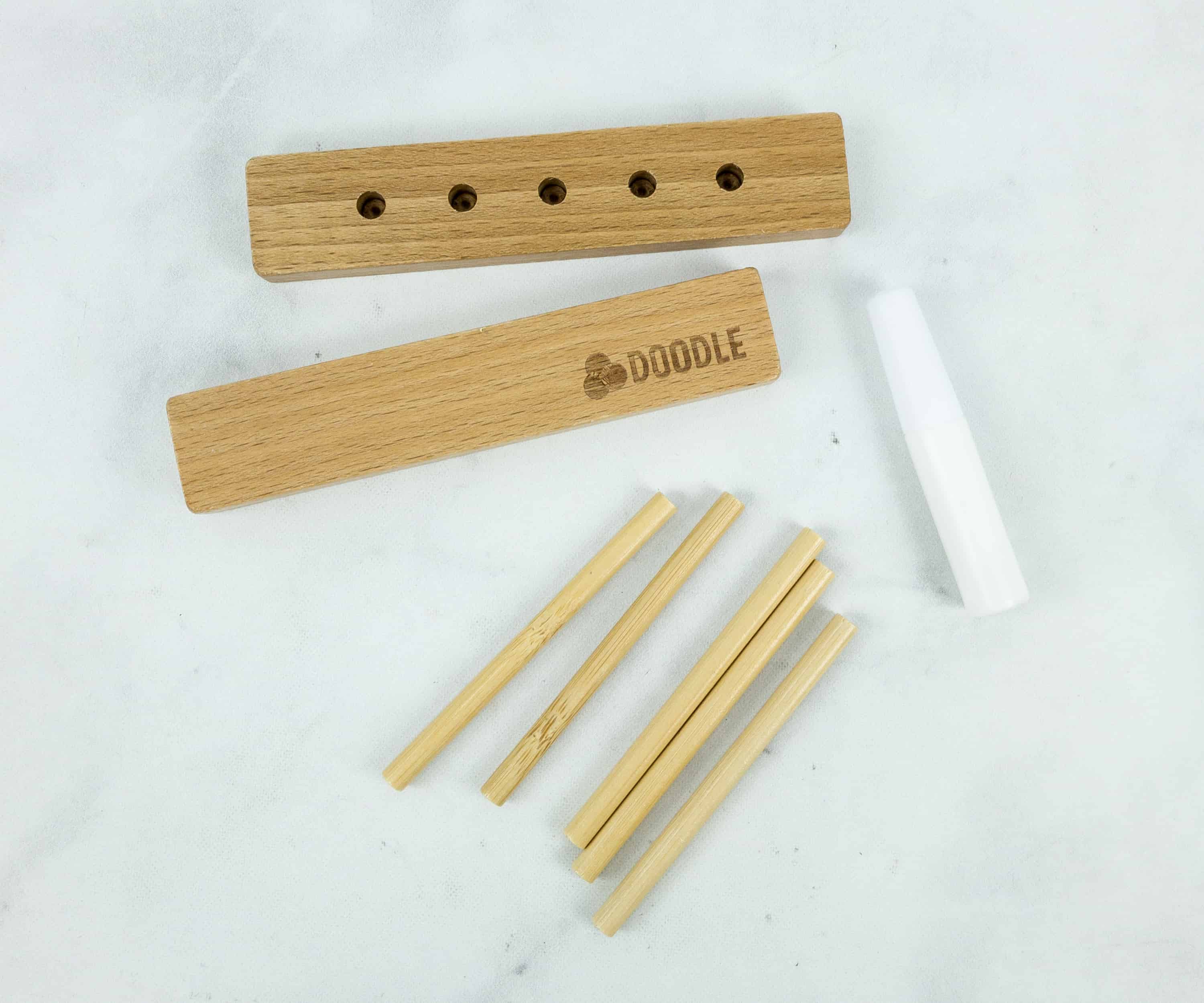 To create a soap tray, they provided us wooden frame pieces, wooden dowels, and glue.
Doodle Crate Activity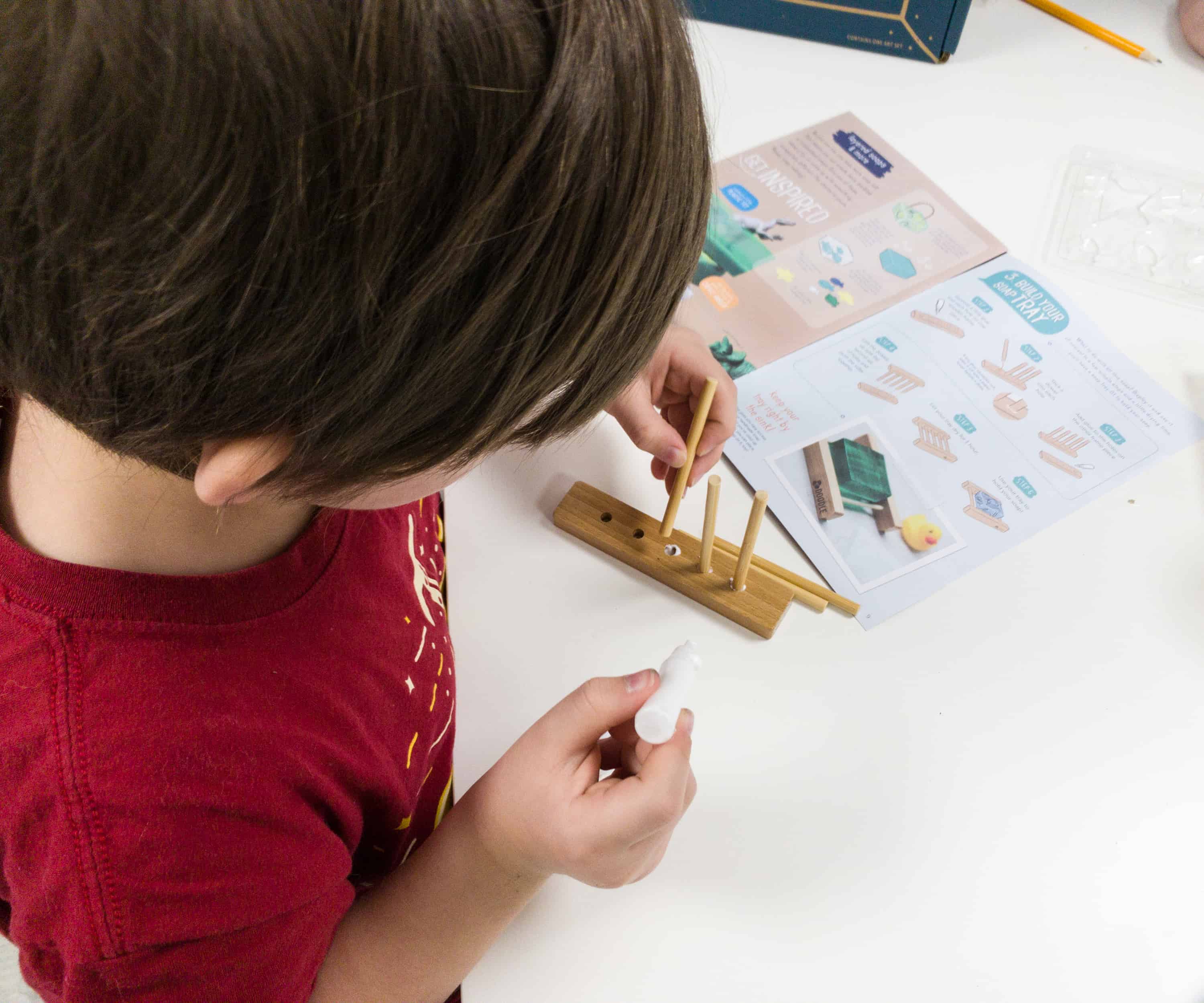 First step is to squeeze a little glue into the hole of the frame, then stick a dowel into each hole and lock it in using the second set of wooden frame. This should be dried for an hour.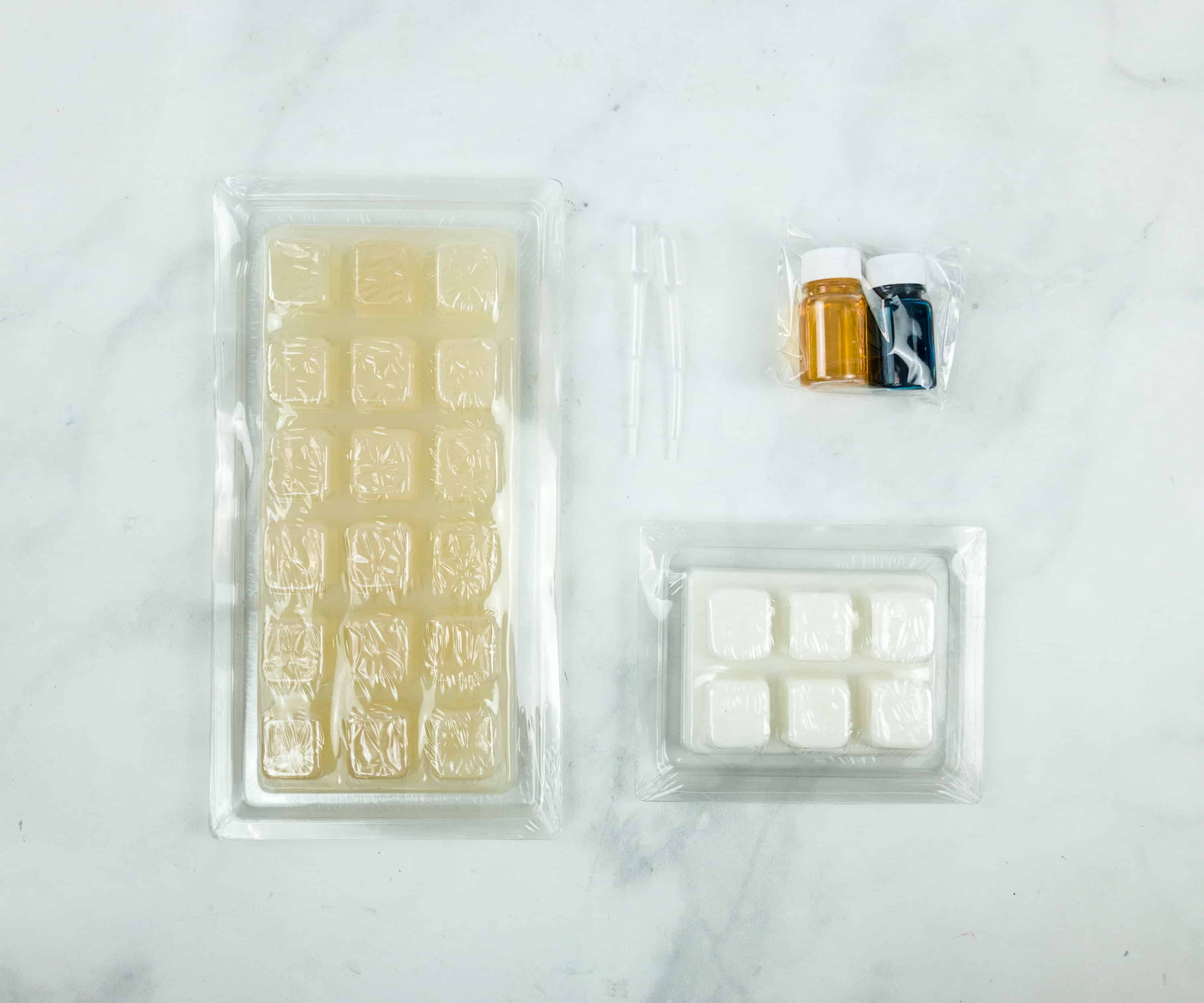 To make the handmade soap, they also provided us with clear glycerin soap, pipettes, soap coloring, and solid glycerin soap.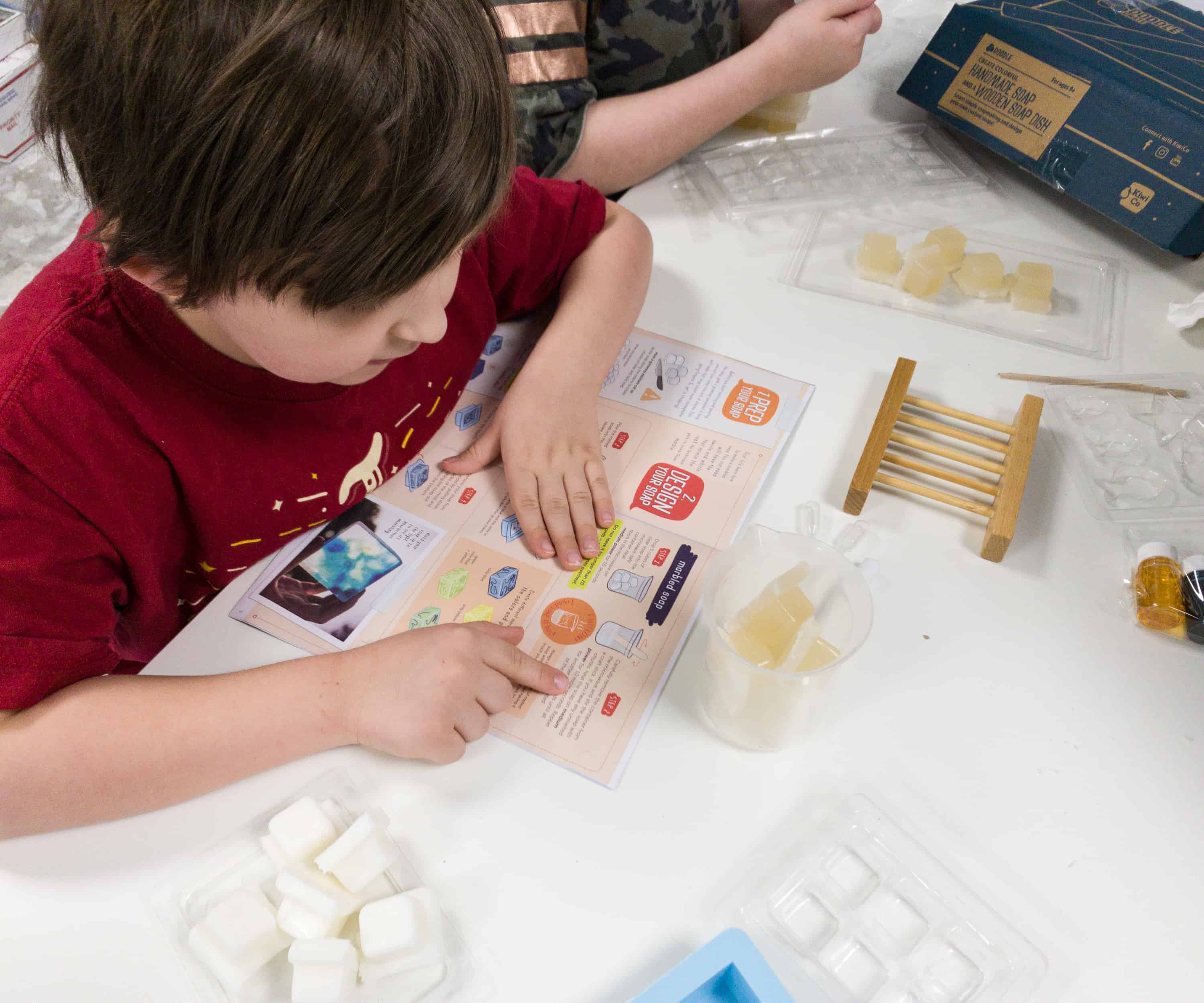 Reading the instruction carefully is the key to make every project successful, and my son is really into it!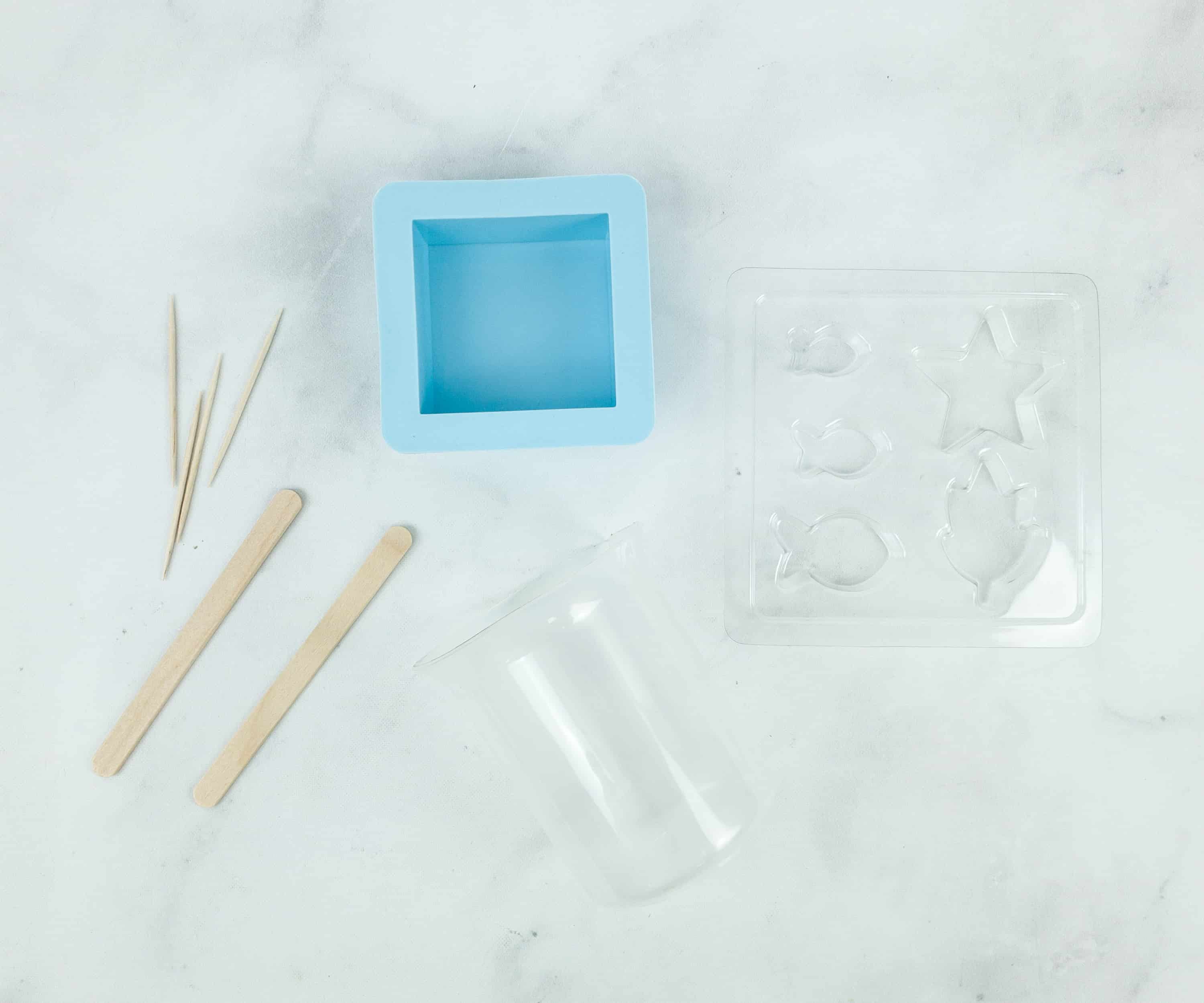 For designing the soap, all you need is a pair of craft sticks, toothpicks, soap mold, miniature shape mold, and microwave-safe container.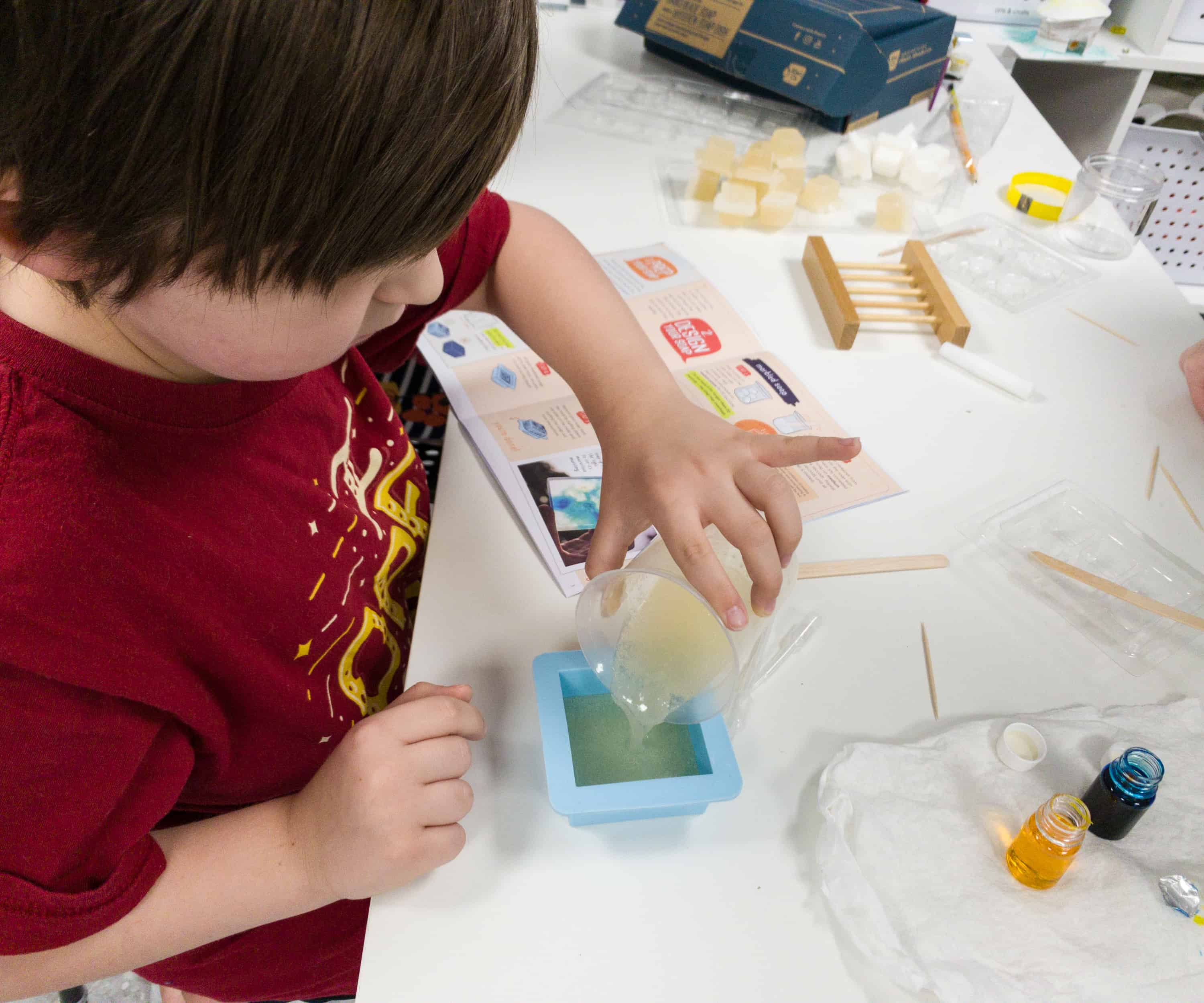 We melted the cubes of soap using the microwave for about 20 seconds, and poured it in the square soap mold. Remember to always lift the container of melted soap with caution, the liquid soap is so hot that it might cause burn your skin when not handled well. The instructions were very clear about needing adult help!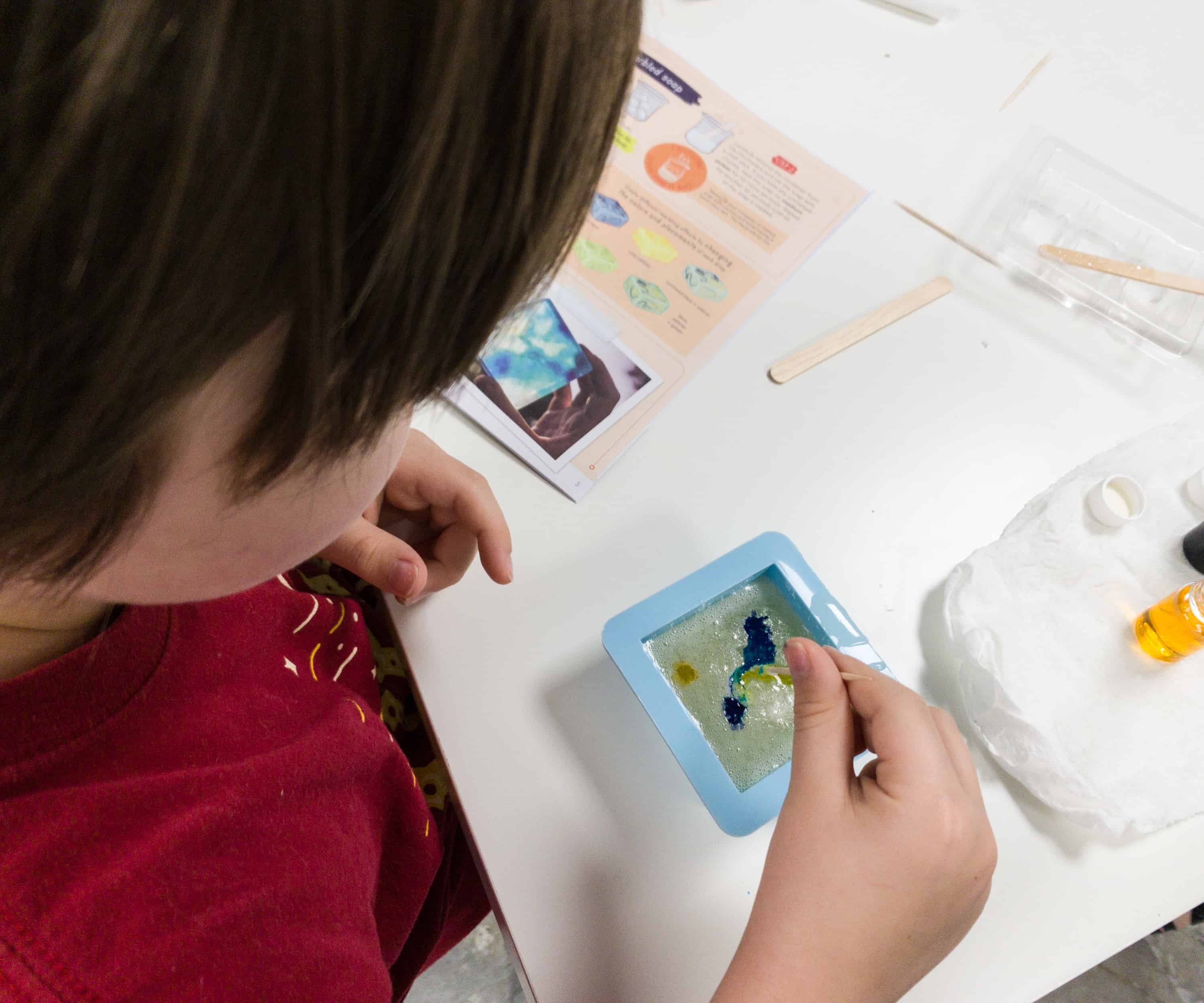 Using the pipette, my son put in 1 to 4 drops of color to the melted soap.
And using the toothpick, he slowly swirled the color around the soap to create a design. Less is more! Don't swirl the color around too much as the soap may lose its marble effect.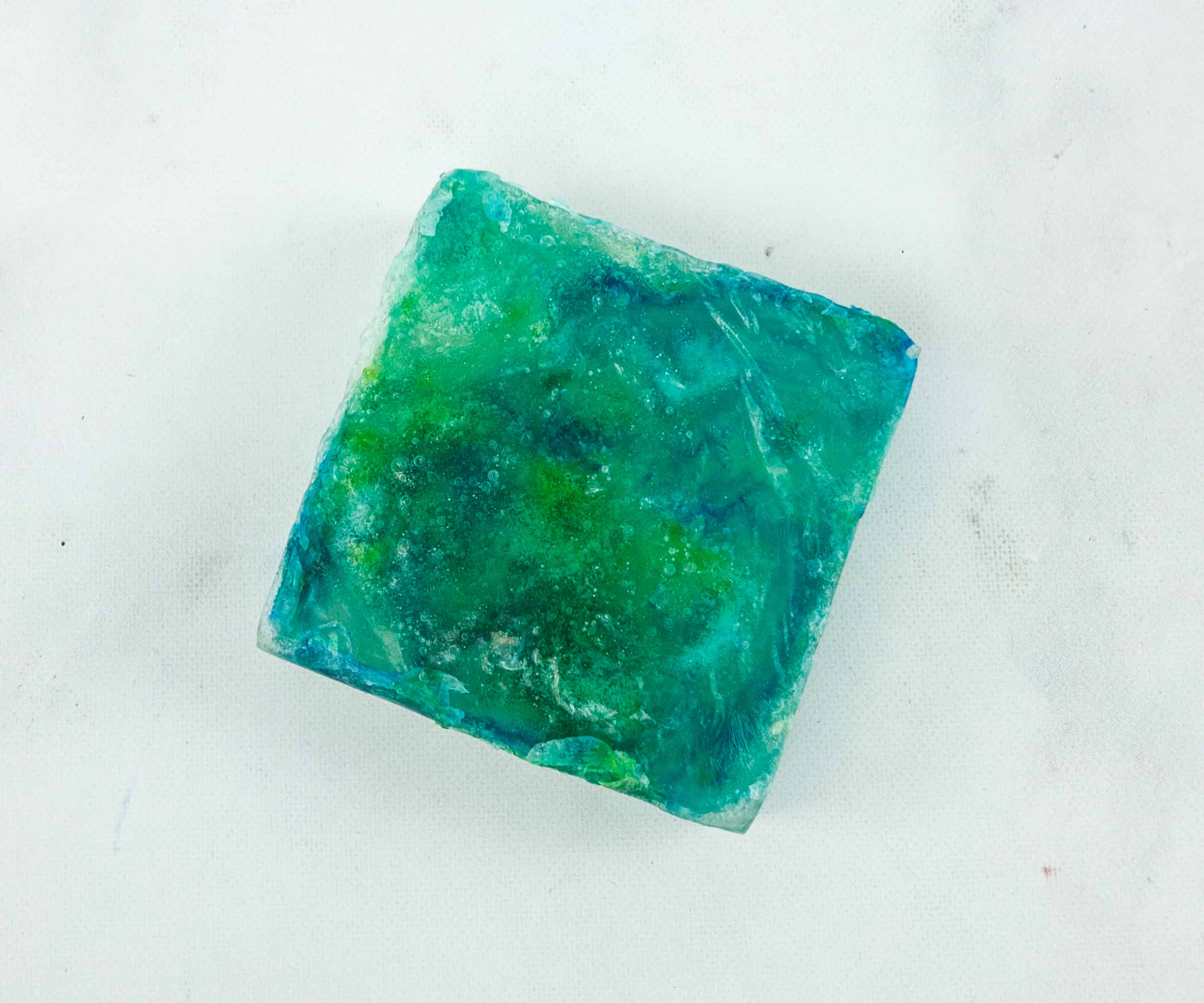 Let the soap sit for an hour or two and when it is solid enough, slowly pull the mold down and push the soap out from the bottom. There we have our handmade soap!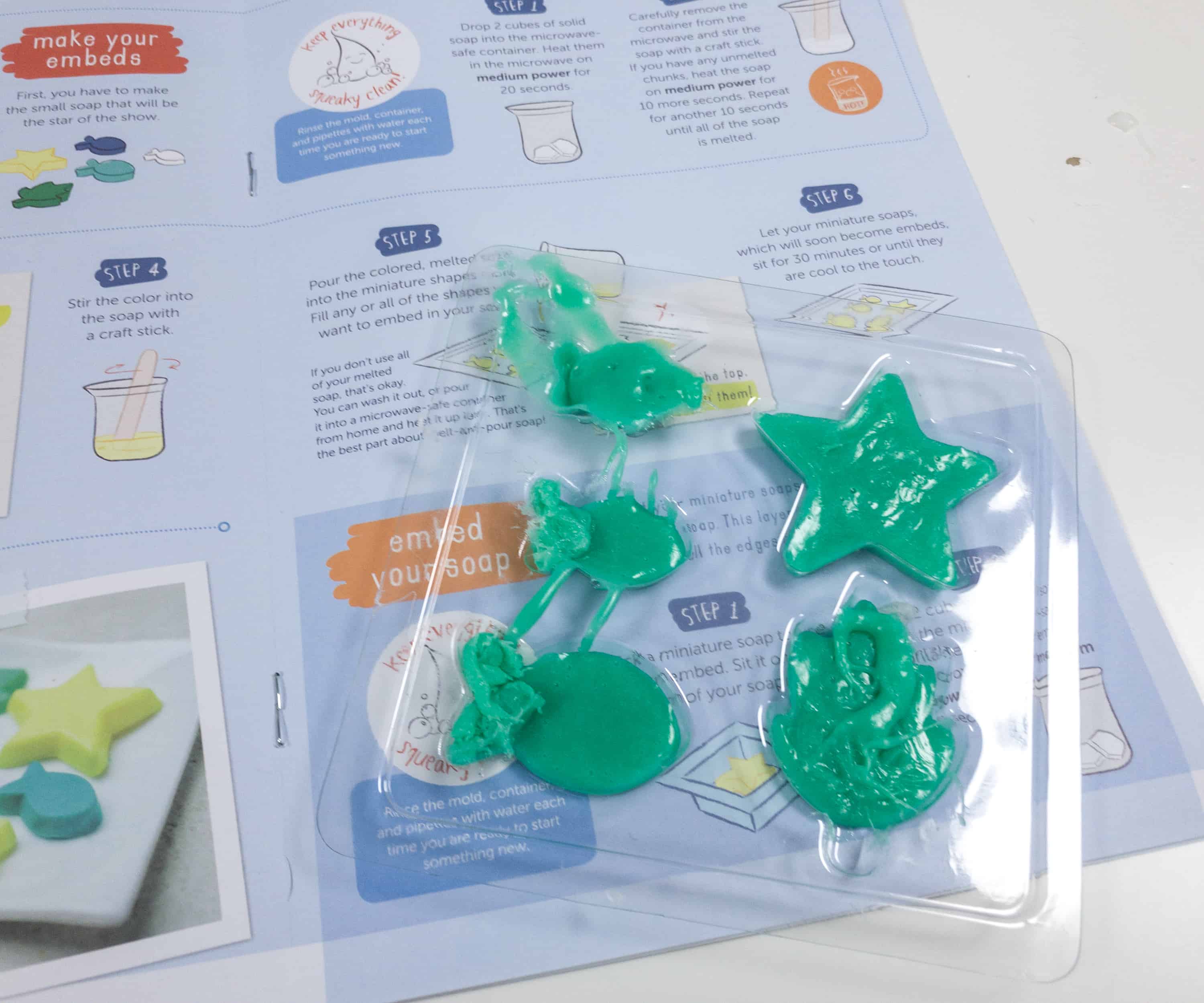 We are done making our own handmade soap. The next thing to try is making our own embedded soap. In simpler terms, it is a soap within a soap.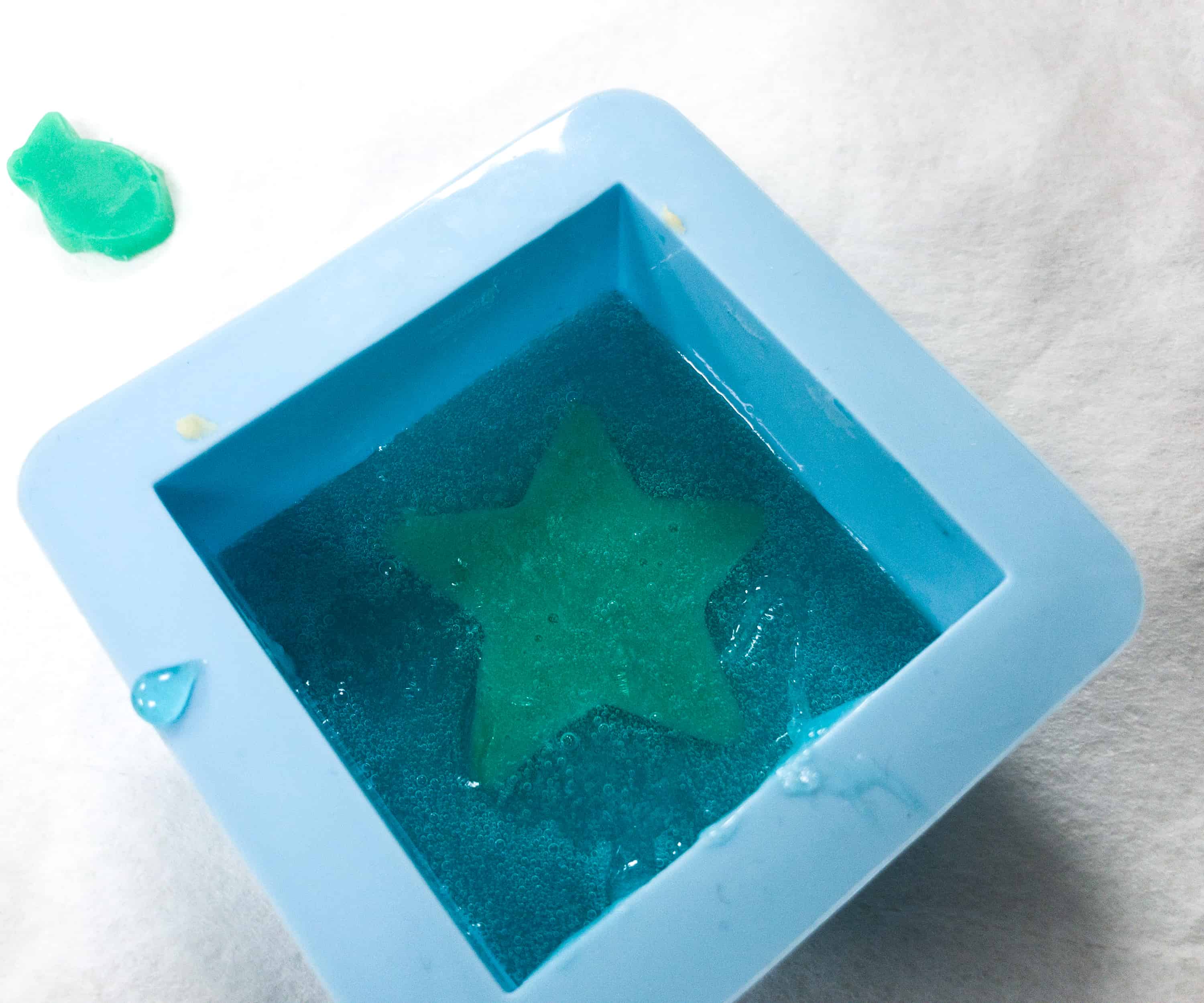 In making your own embedded soap, you have to first make a small soap using the miniature shapes mold. Put the small soap inside the larger mold and carefully pour in the melted glycerin soap.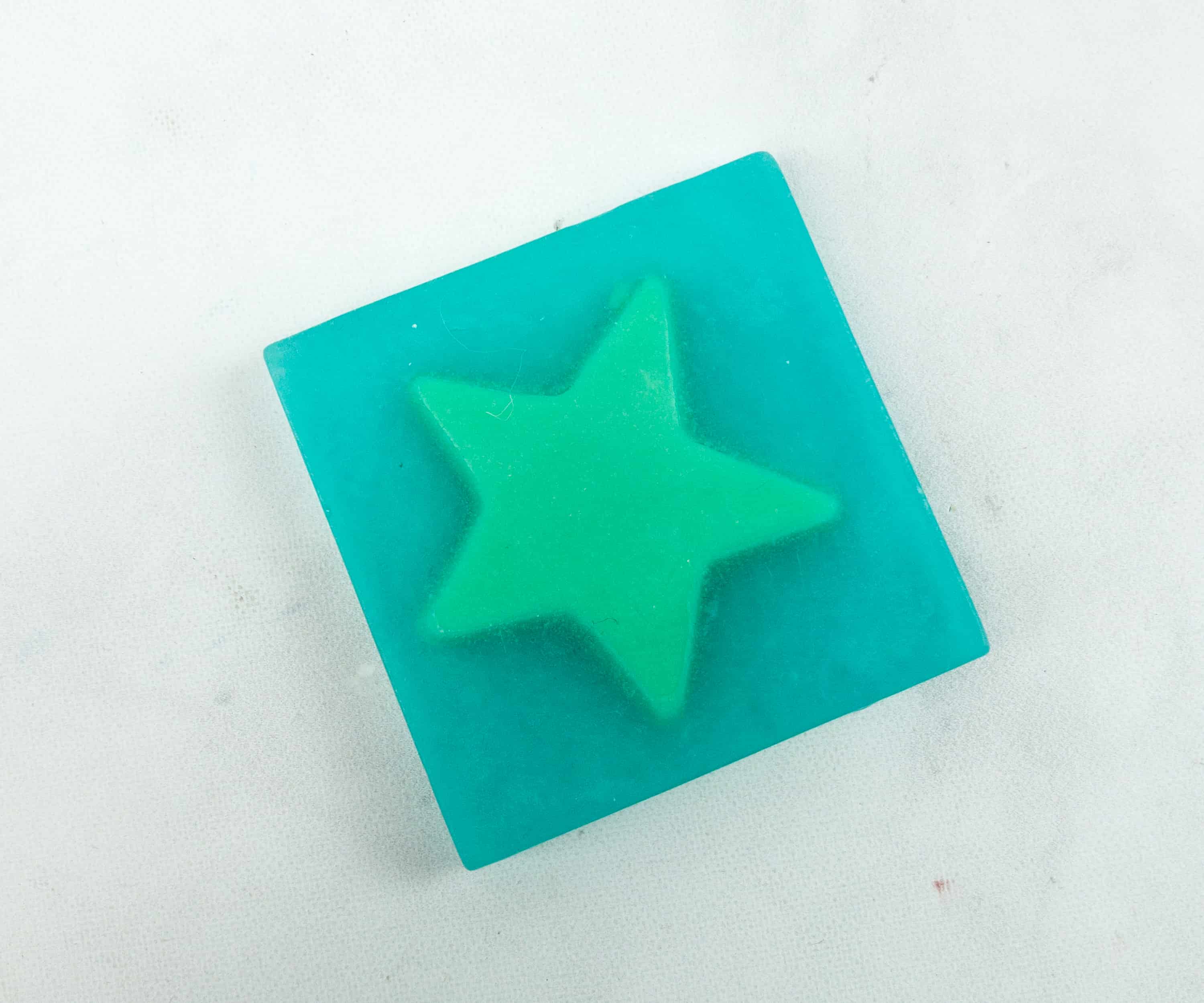 It's pretty easy to make. My son chose the star design for his first embedded soap!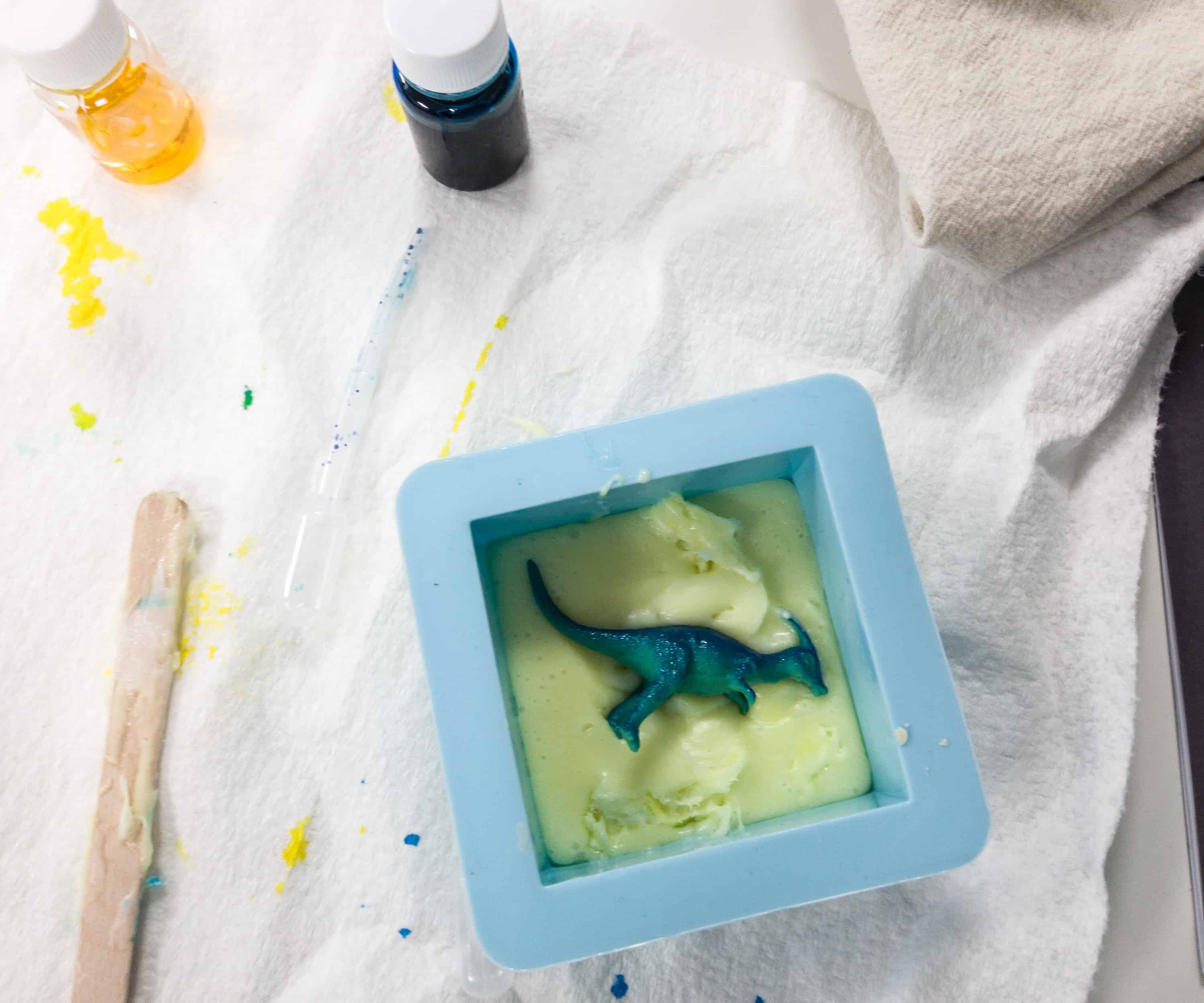 You can also try putting some things inside the soap, like small toys. My son put his dinosaur toy on our next soap.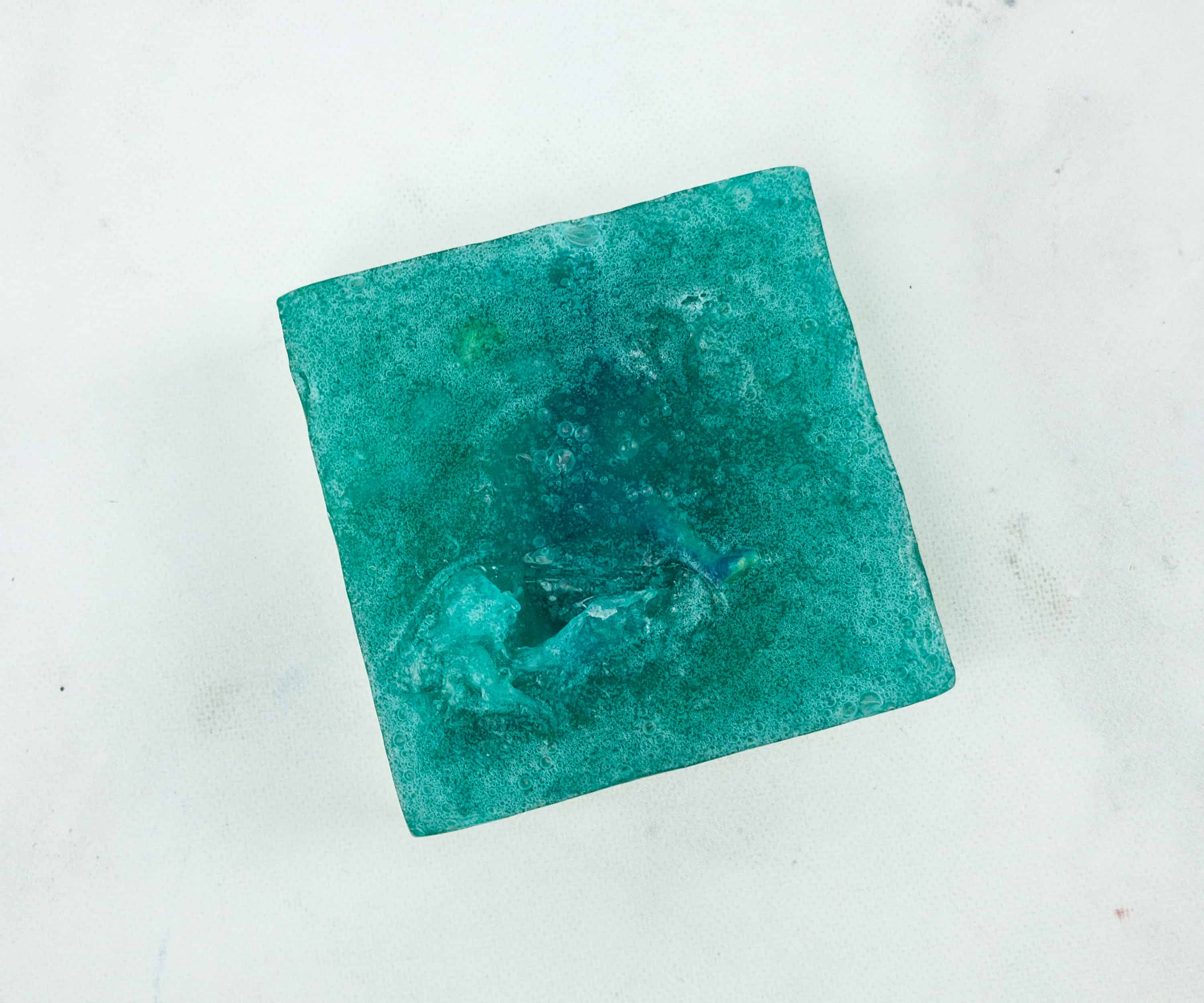 Can you see the feet of the dinosaur? It's cool, and looks somewhat like a fossil!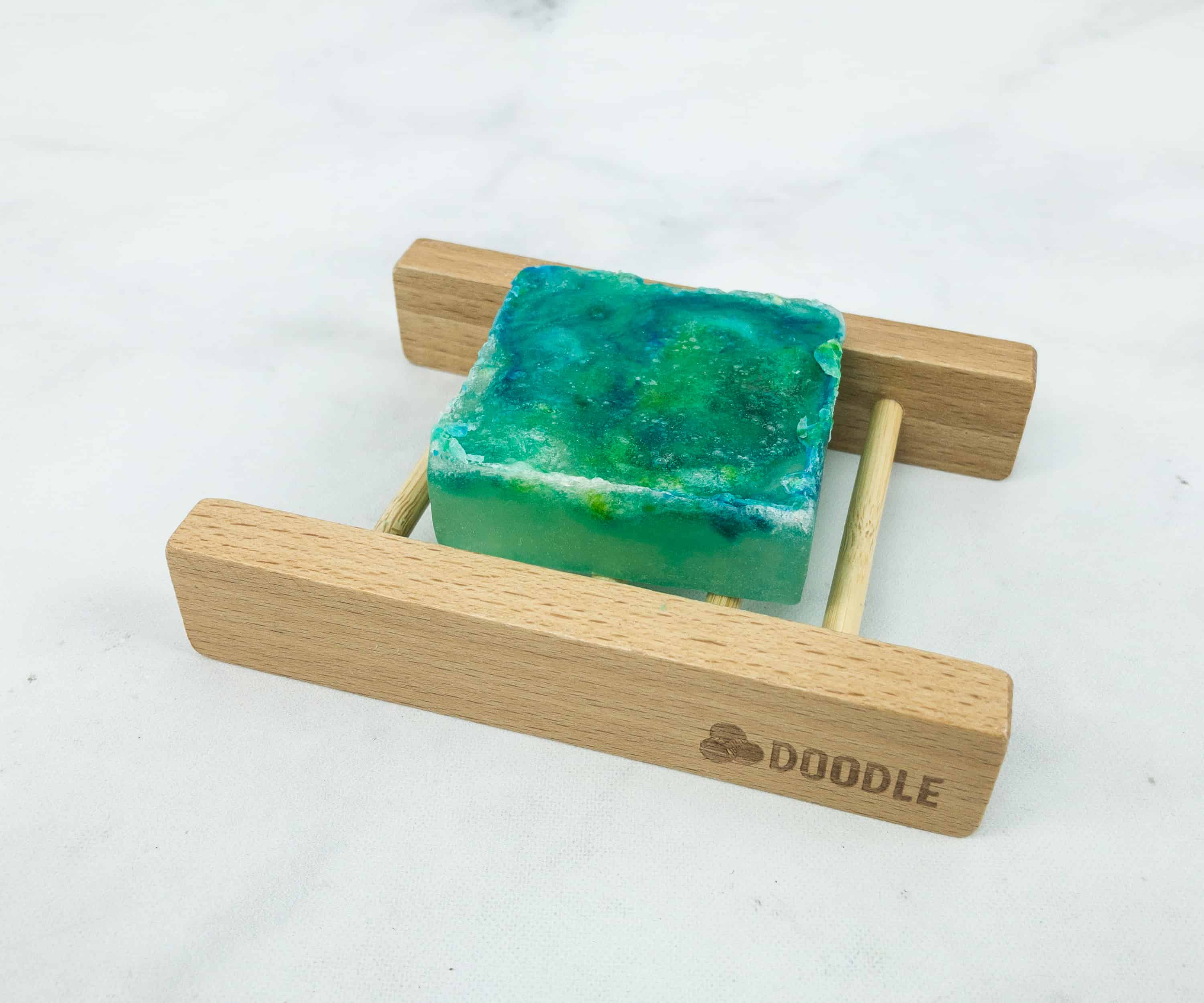 The soap fits just perfectly with our homemade soap tray.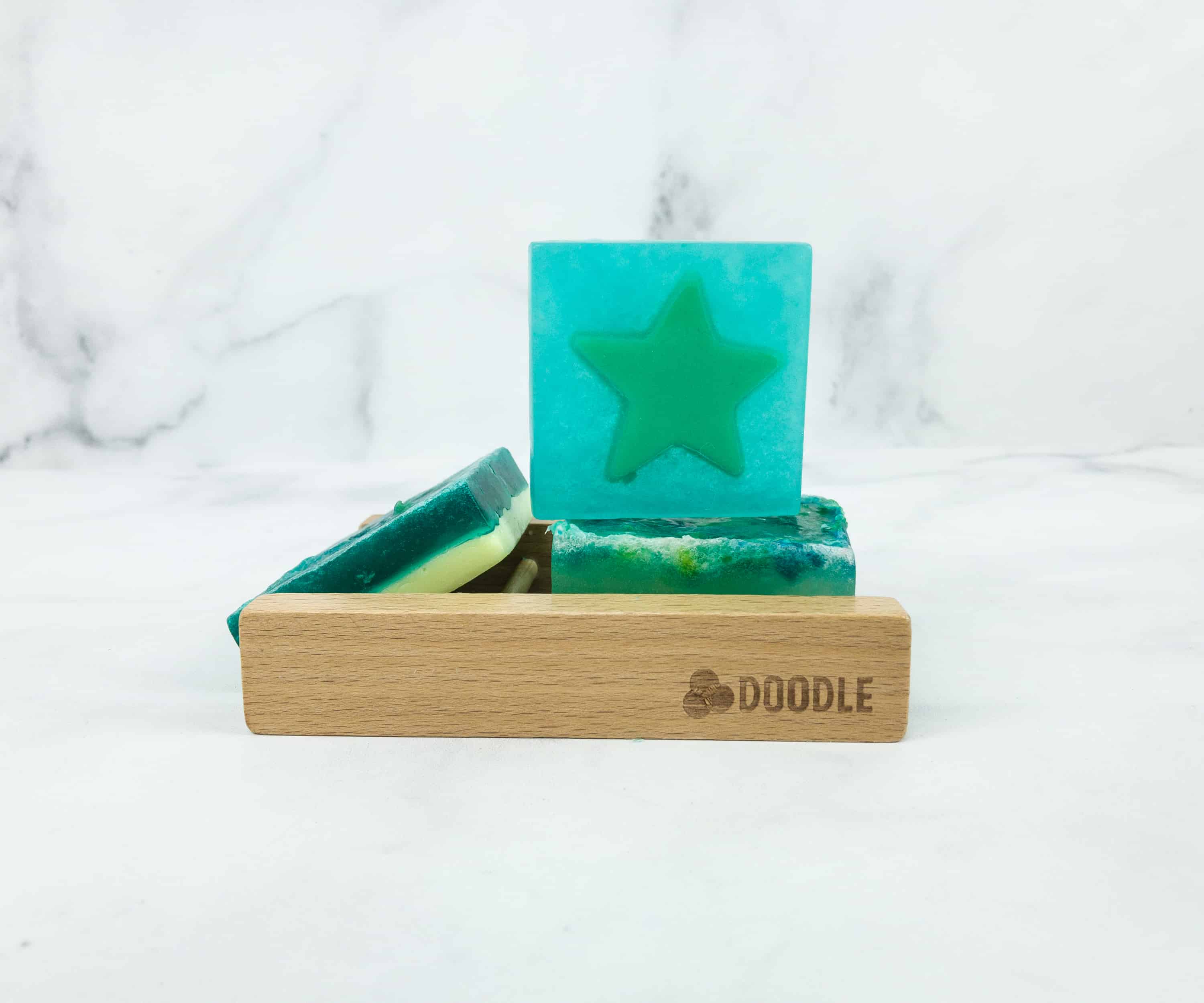 Check out all soaps we made!
They have different thicknesses.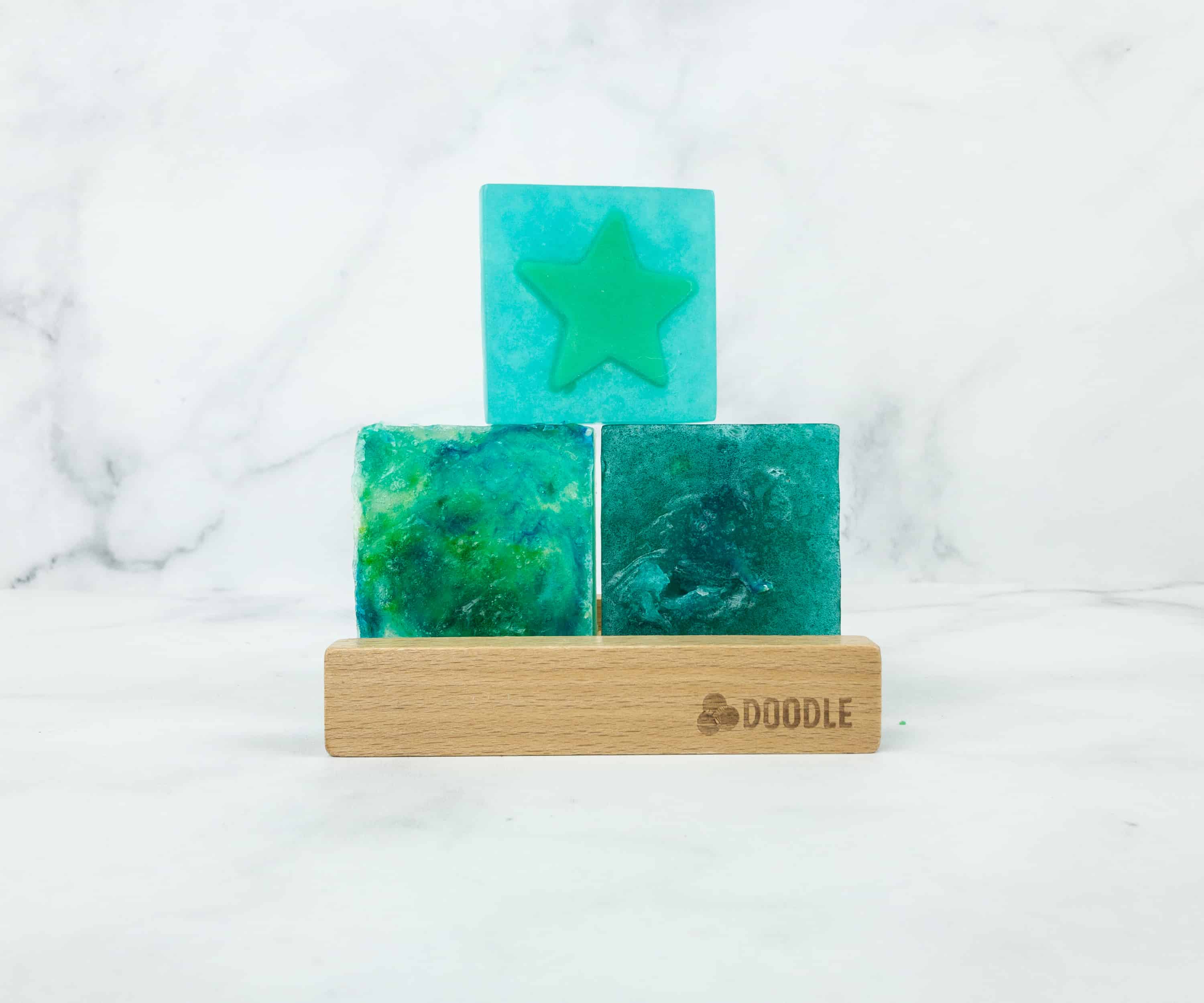 They all look so great! We had fun experimenting with them and we're glad that the soaps came out well!
Another great project from Doodle Crate! This subscription is not just about learning and following instructions. It also teaches youngsters to think carefully, be more creative, while having fun at the same time. I appreciate the inclusion of all the necessary materials used to finish the project, especially the booklet which contains a very detailed procedure. It sure makes everything easy. This month's activity is really great, as it helps the kids develop their artistic talent and the use of their wide imagination as well! My son absolutely loved this craft and there was so much soap, we're still making it (and he's still loving it!).
Did you enjoy this month's activity as much as we did? Let us know in the comments!