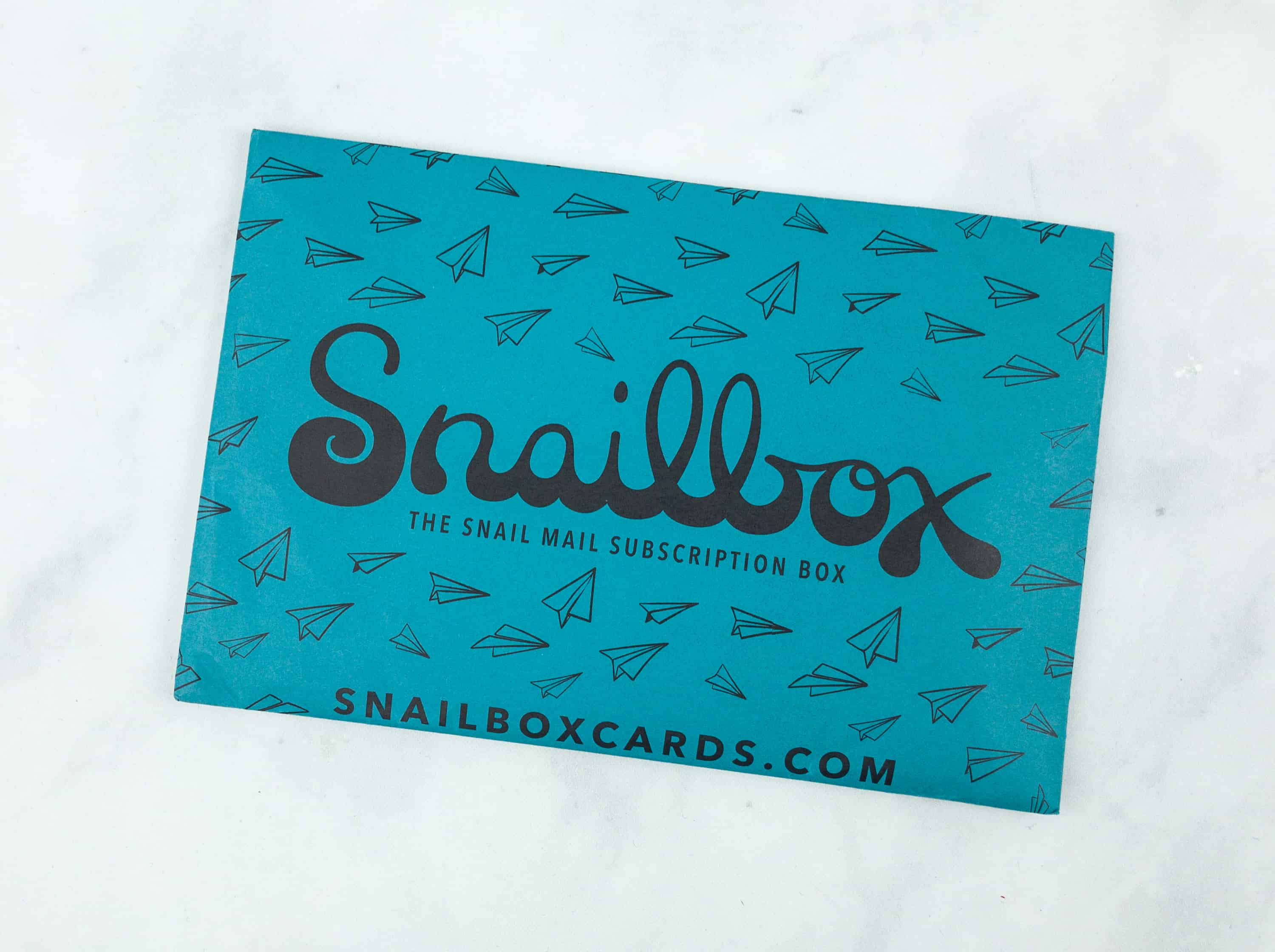 Snailbox is a monthly subscription box that sends out fun, unique, and artisanal quality greeting cards from independent artists and small stationery companies around the world. Each month, Snailbox features different artists, and their curators create a collection of four greeting cards, envelopes seals, and USPS stamps which they wrap up in a pretty package. The subscription costs $20 per month, with free shipping within the US.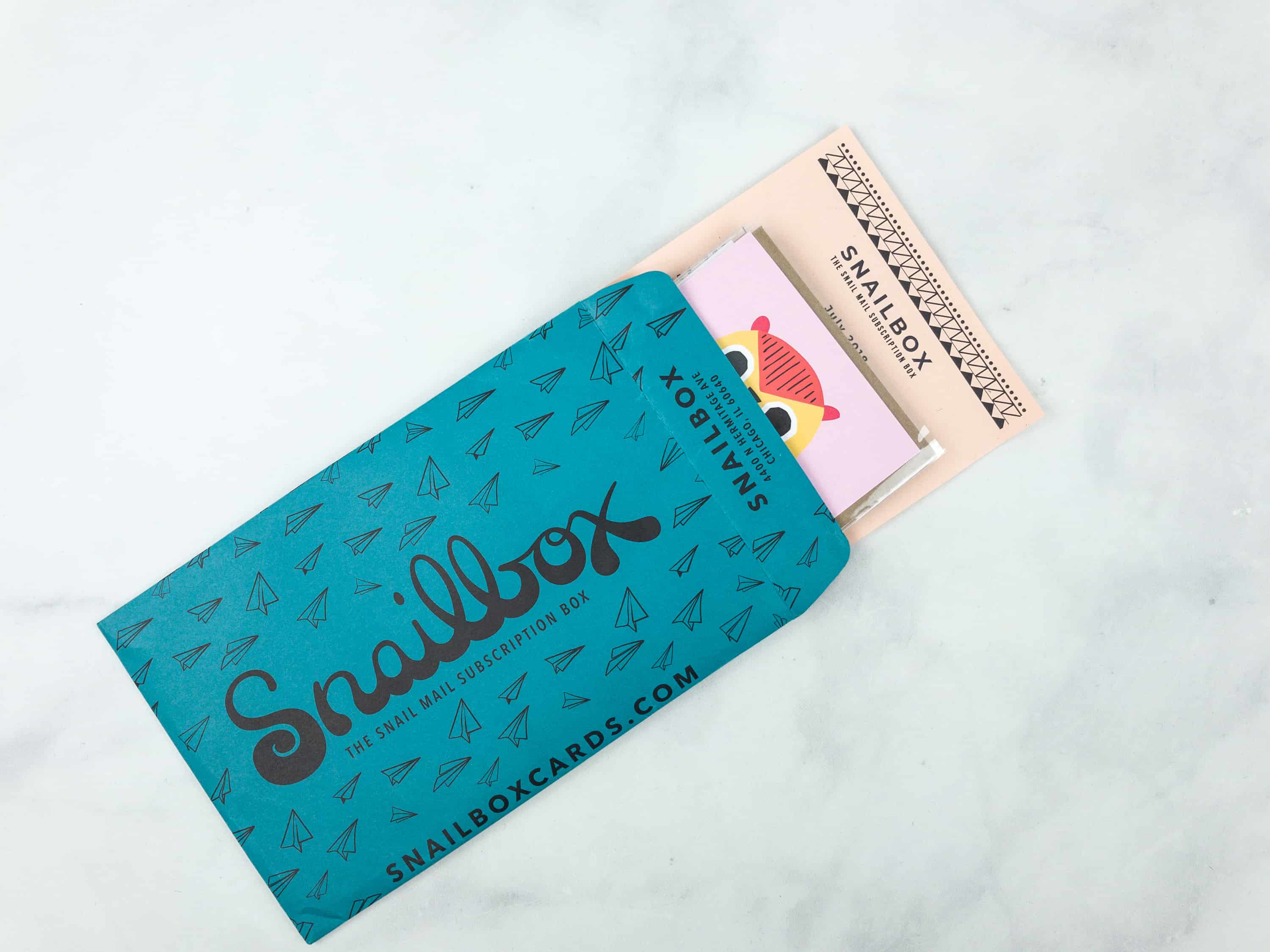 Look at how neatly everything is packaged together.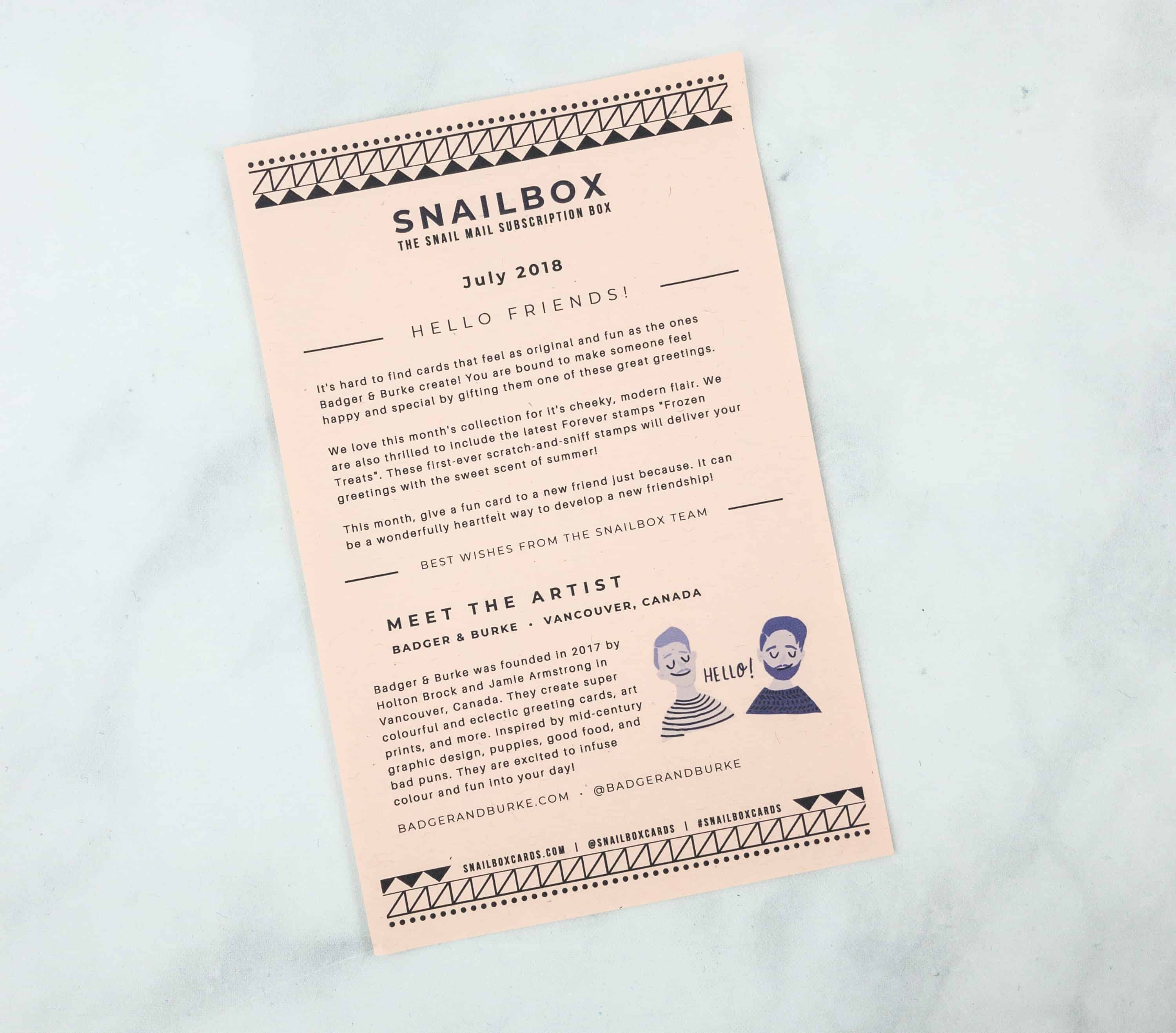 The back of the card has some info about the subscription. The featured artist for this month is Badger & Burke from Vancouver, CA.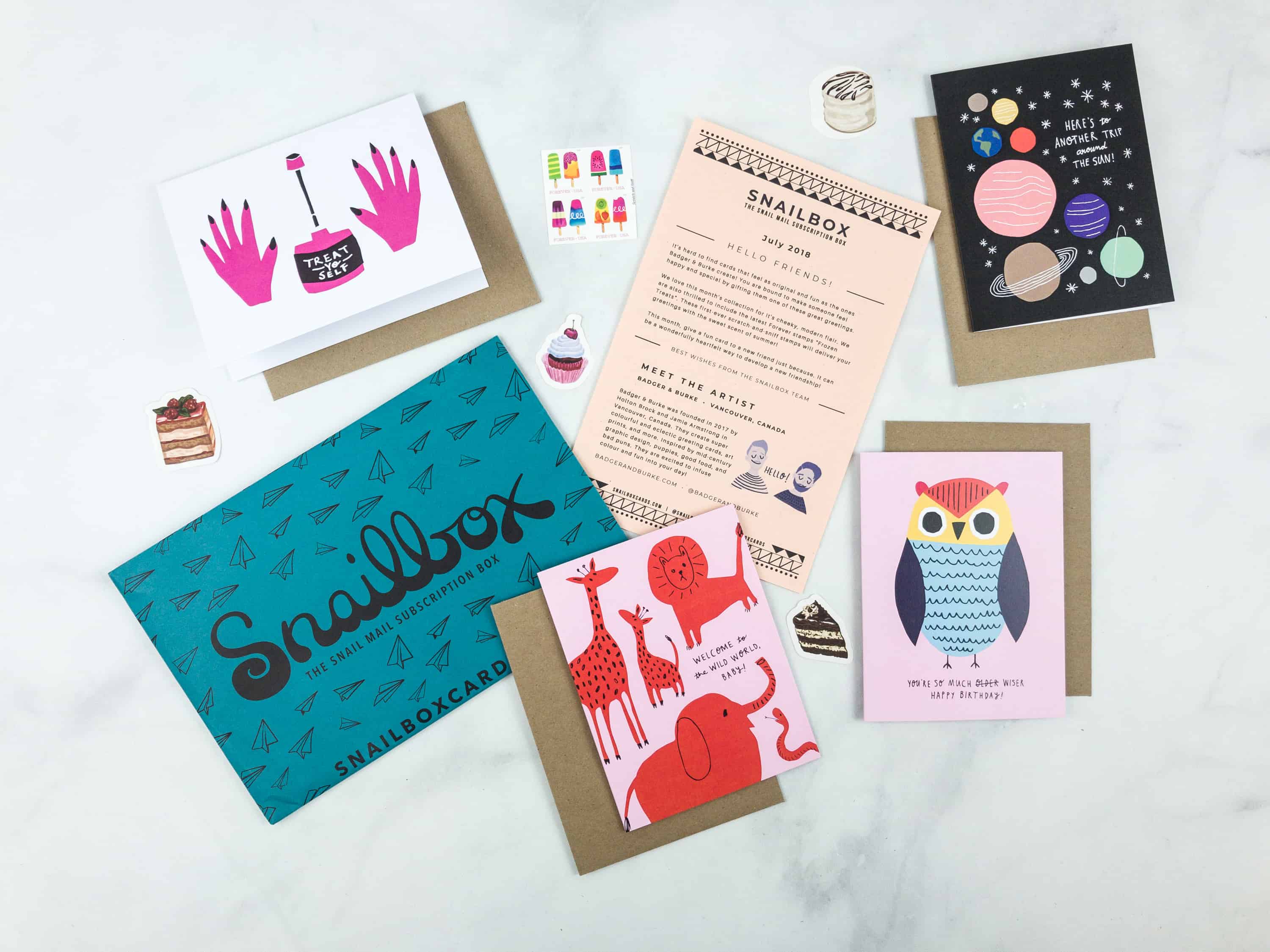 Everything in the box!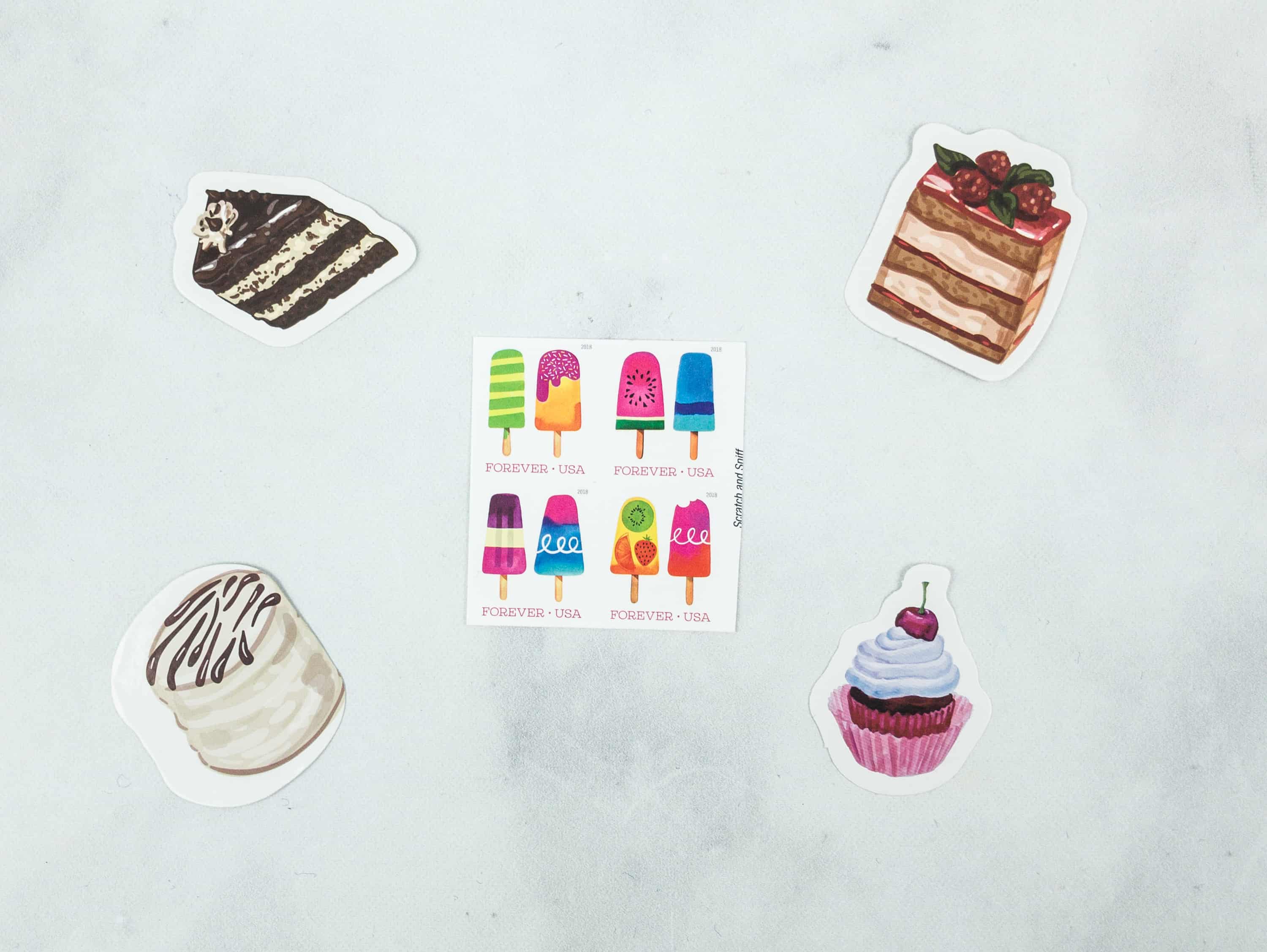 Frozen Treats Forever Stamps. We got yummy looking stamps, as well as individually cut dessert stickers.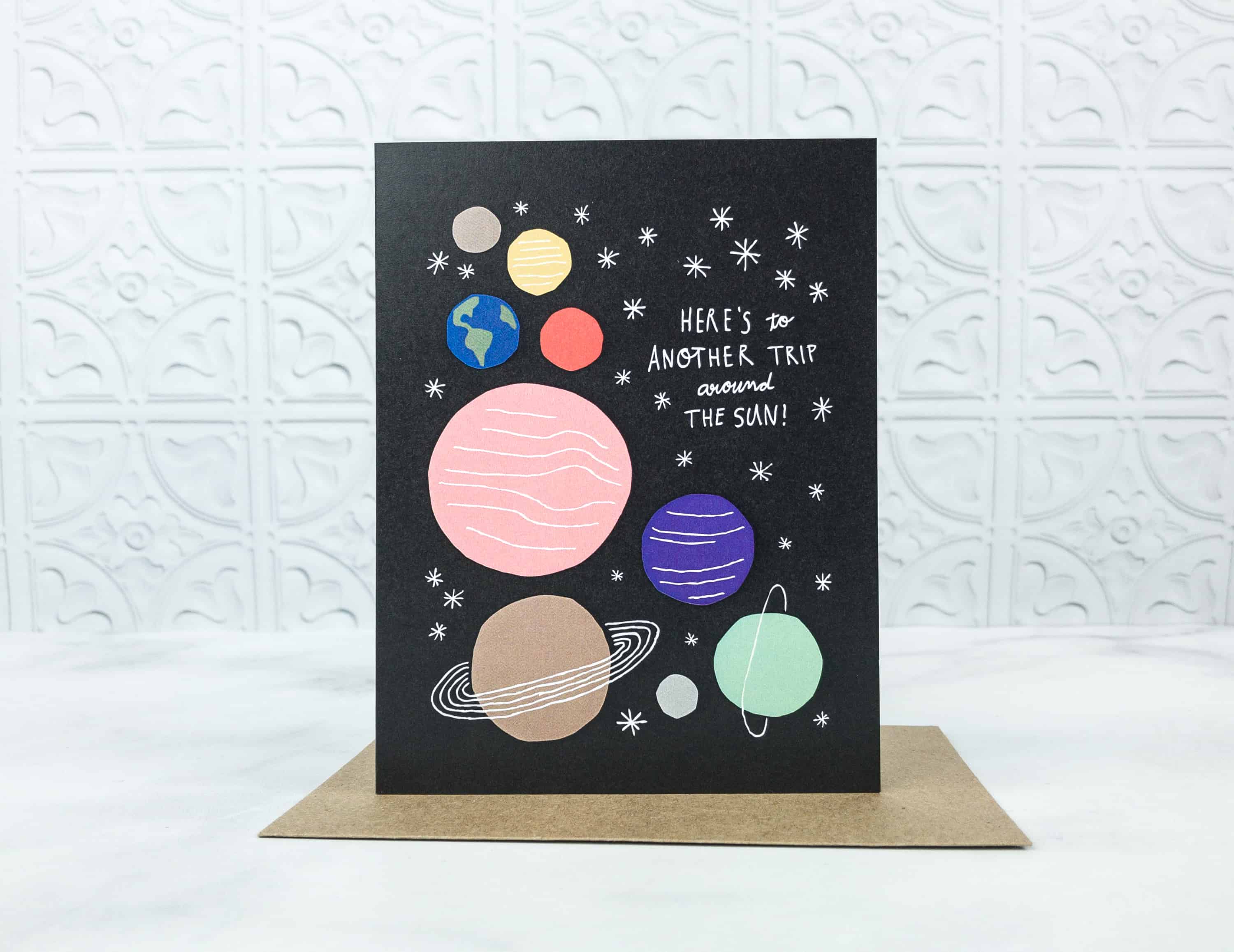 Around The Sun Card ($5.50 CAD) It's quite a unique way of greeting someone on their birthday, and it would be plus points if that person is an astronomy geek. The illustration of the planets and stars is really cute! I know EXACTLY who to send this to!
Wiser Owl Card ($5.50 CAD) Owls are always associated with being wise and you are being one while getting older. It is only fitting to have a birthday card with an owl design, right? How can you resist that cute owl? The font of the caption is also adorable.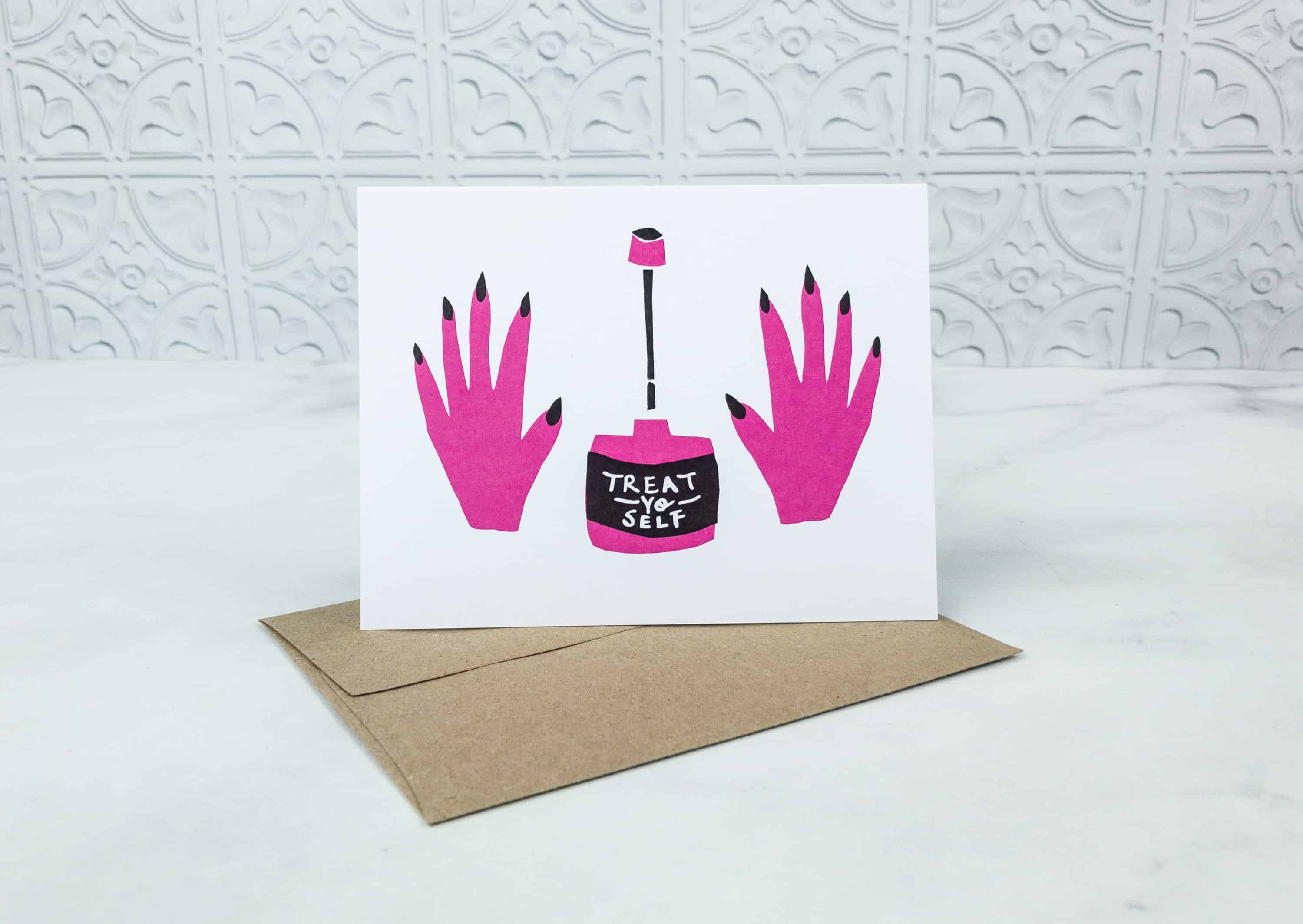 Treat-Yo-Self Card ($5.50 CAD) If you want to ask your girlfriends on a pampering sesh, this card is perfect. It's also great for encouraging someone who works so hard to take a break!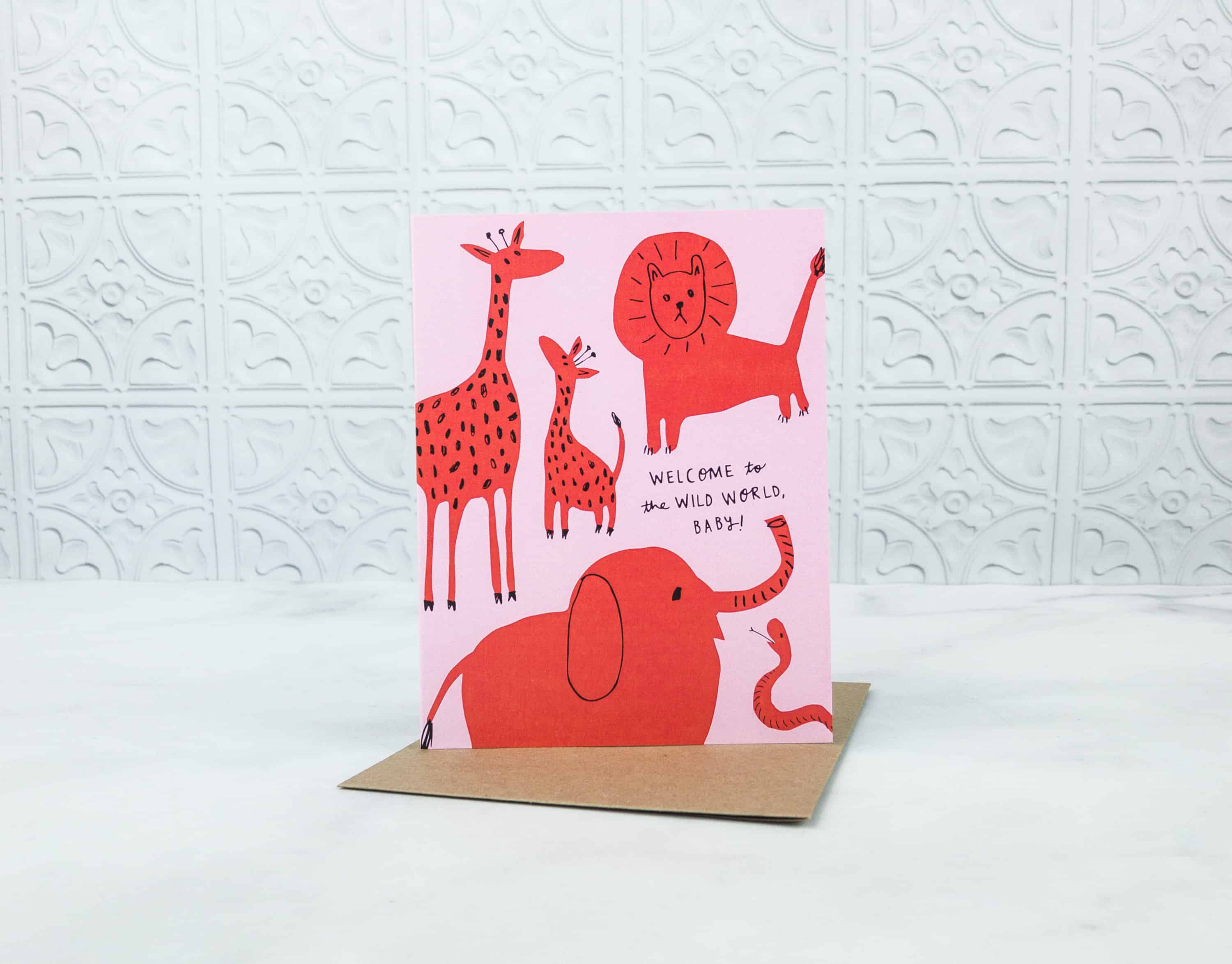 Wild World Card ($5.50 CAD) These cute animals are happily celebrating a newborn baby. There are giraffes, an elephant, a snake, and a lion!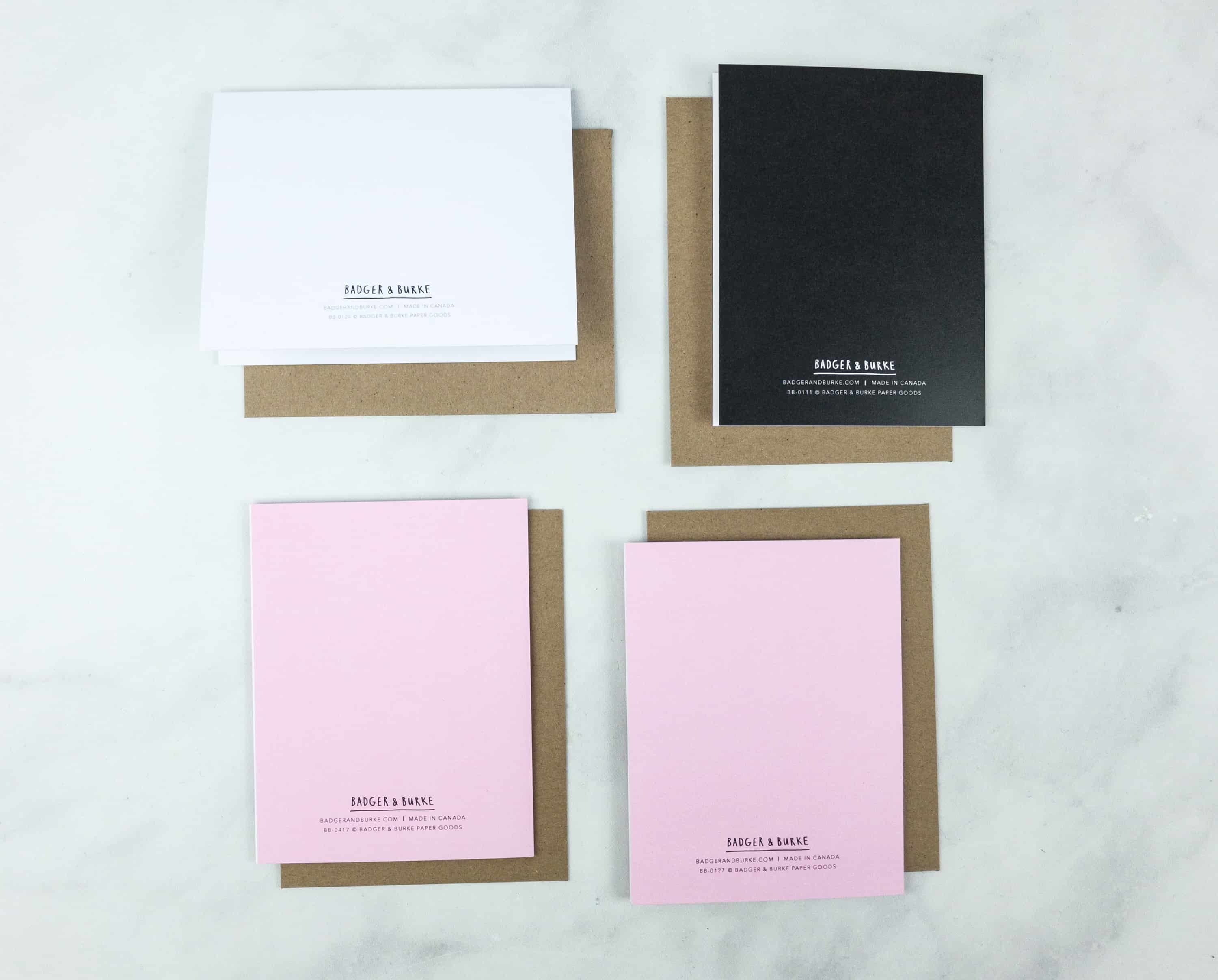 All the cards have matching kraft envelopes.
They gave us cute postage stamps and 4 exciting cards as usual. I love how the captions highlight and really emphasize the illustrations, which  are raw and natural-looking. They may be simple drawings but it adds to the appeal.  All of them offer a different vibe so there won't be any repetitions. A fun and winning modern greeting card subscription!
What do you think of the Snailbox?